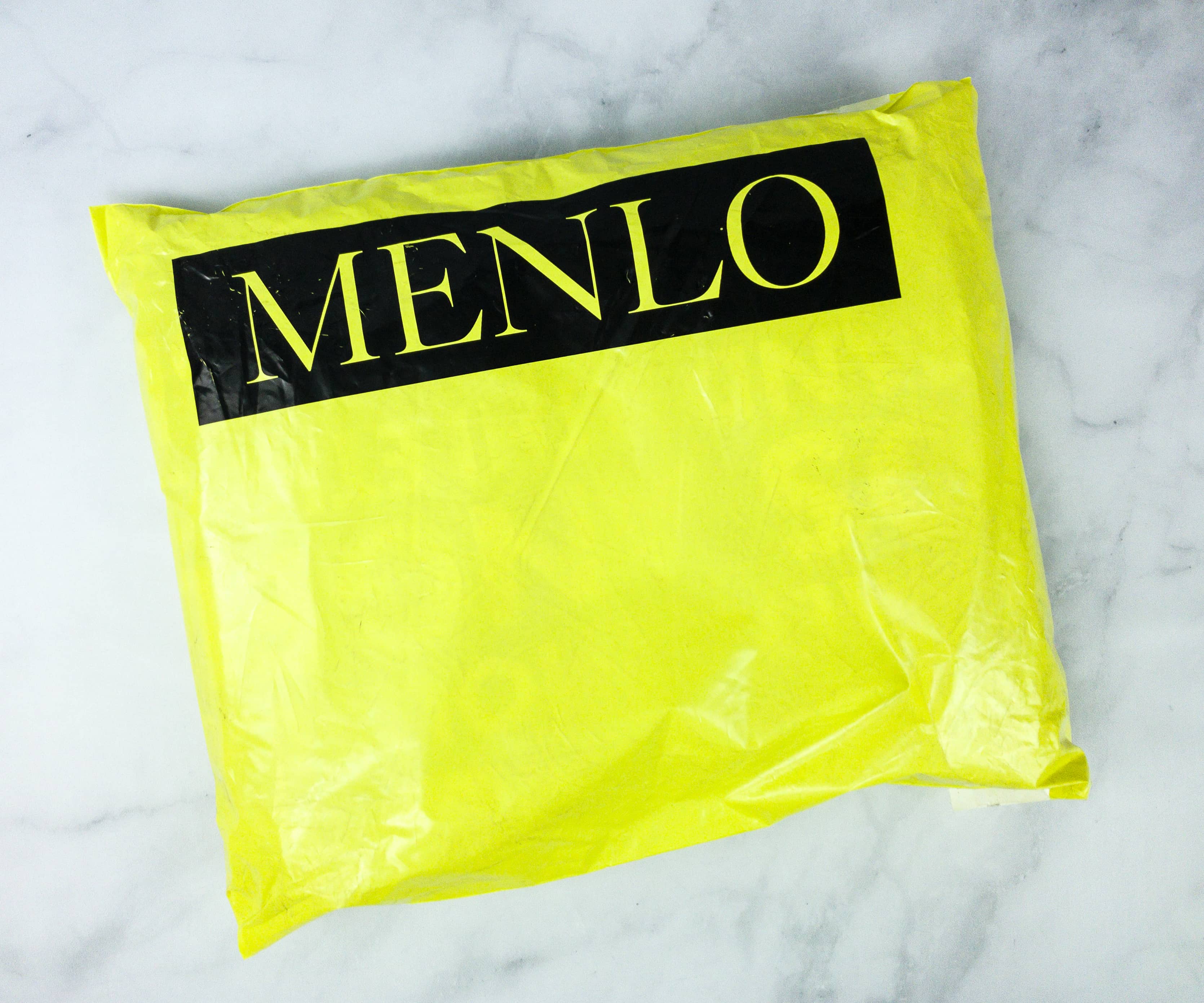 Menlo Club, formerly Five Four Club, is a men's clothing monthly subscription club – sign up, pick a style profile and your sizes, and get clothes every month. The subscription is a $60 flat monthly fee, and traditionally subscribers receive a variable number of items each month, depending on the value of the month's selections (months with several items usually include a tee-shirt or other lower value item). This subscription ships at the end of the month. Along with the curated monthly packages, members will receive up to 25% off items in the Menlo House E-Commerce store, as well as free shipping on all orders and access to exclusive member-only items.
DEAL: Get your first month for just $25 – that's almost 60% off! Use the coupon code HelloSubscription to get this offer and join here.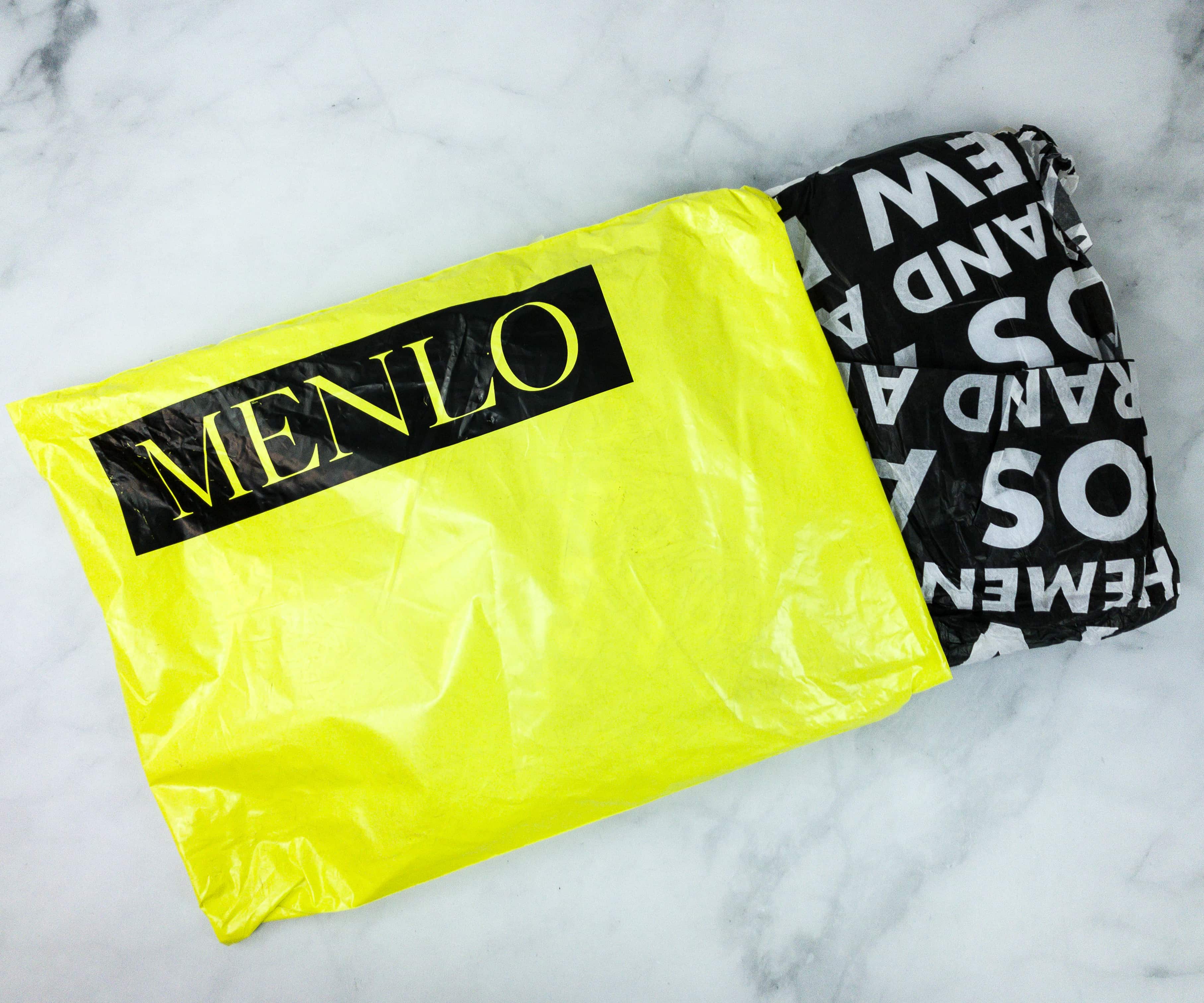 All the items are neatly packed inside with a black wrapping paper for extra security.
The Menlo Club product rotation is discussed more below.
A calendar of Menlo Club's offerings per month. This schedule provides a balanced wardrobe replenishment through the course of the year. The Menlo Club subscriptions will include Five Four clothing, shoes from the New Republic footwear line made in collaboration with Mark McNairy, and the Grand AC athletic and leisurewear line. New Republic and Grand AC items each will be featured two months of the year, with Five Four selections appearing in the remaining eight months.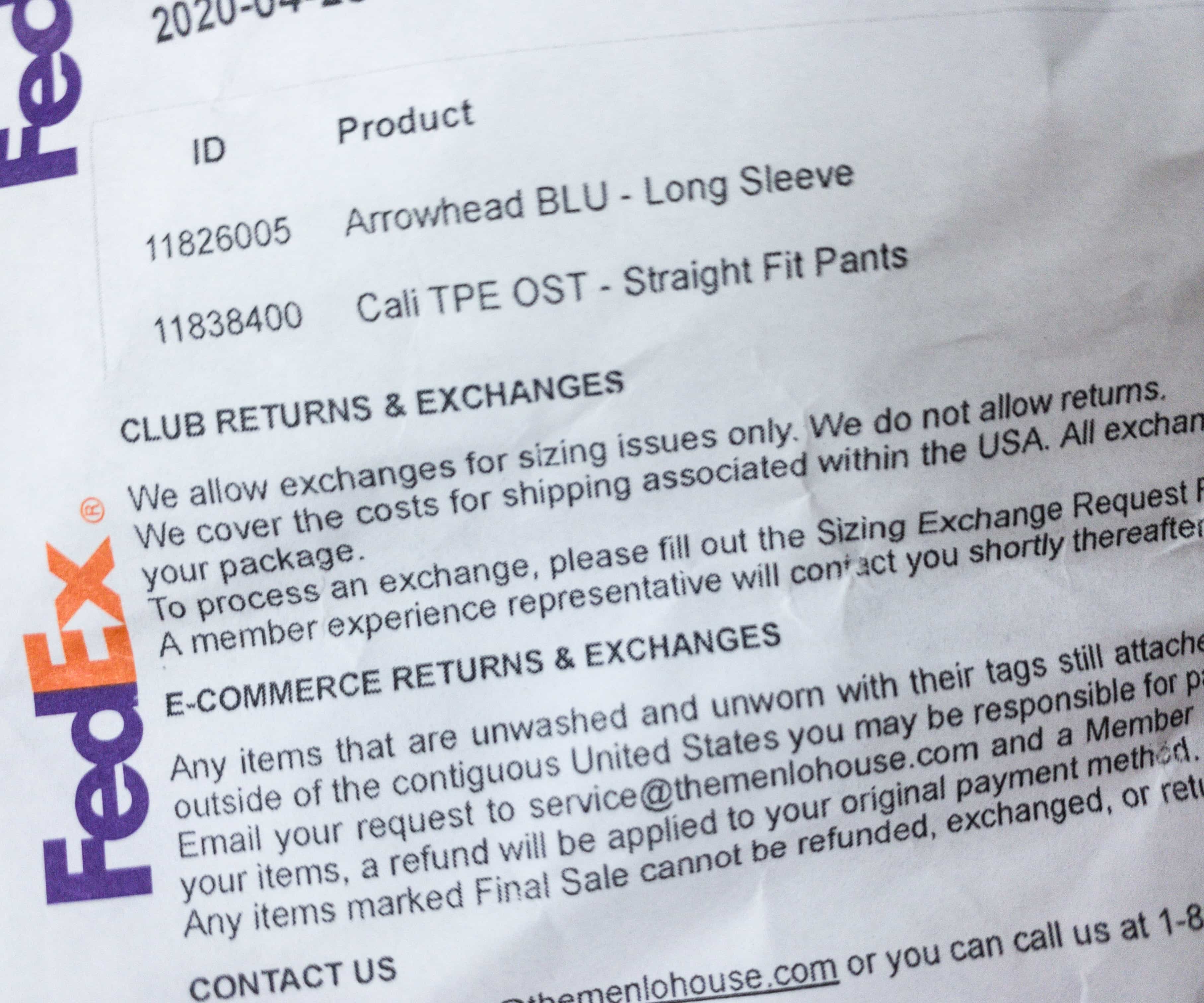 We also got this paper that lists the items inside the package.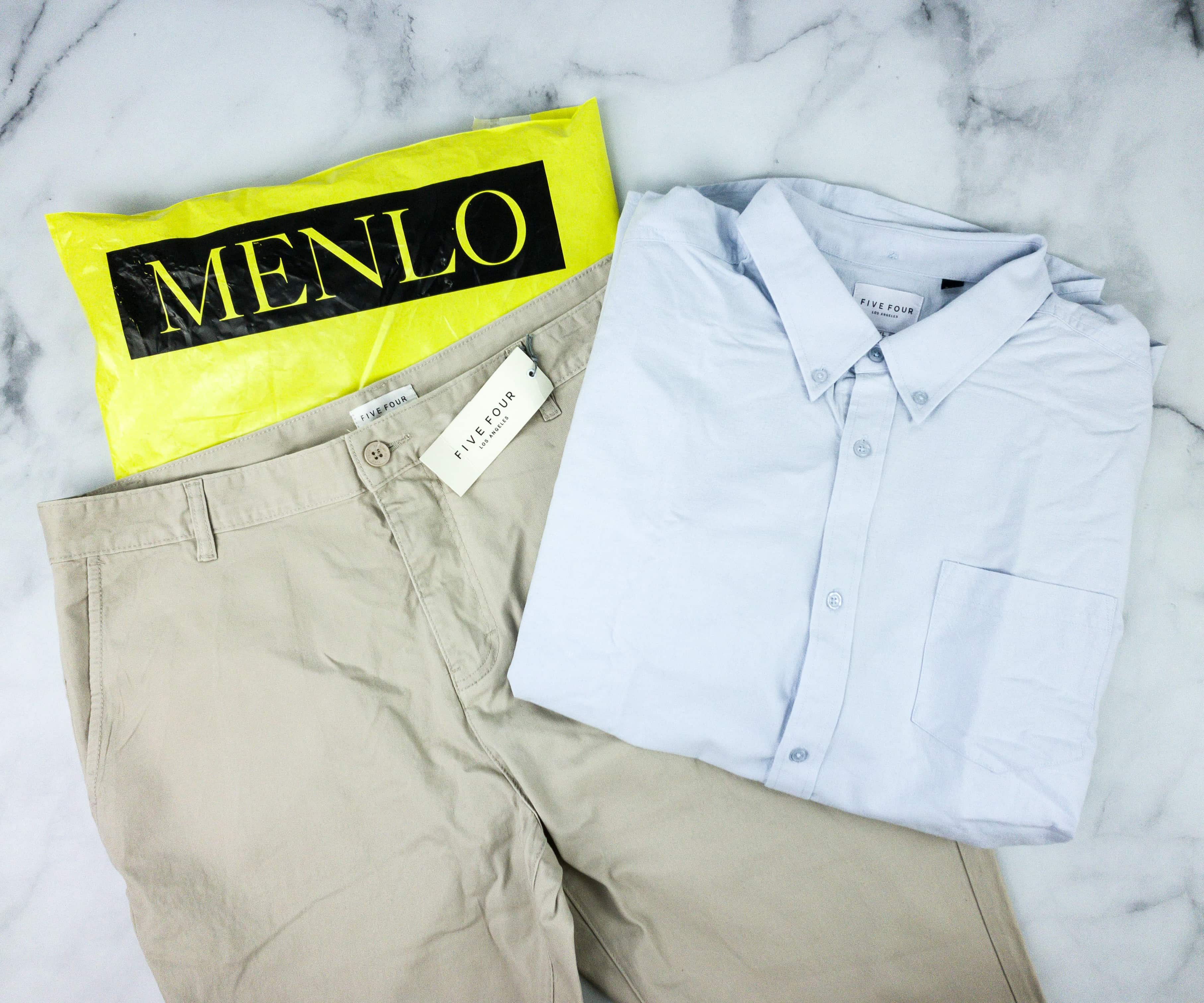 Everything I received this month!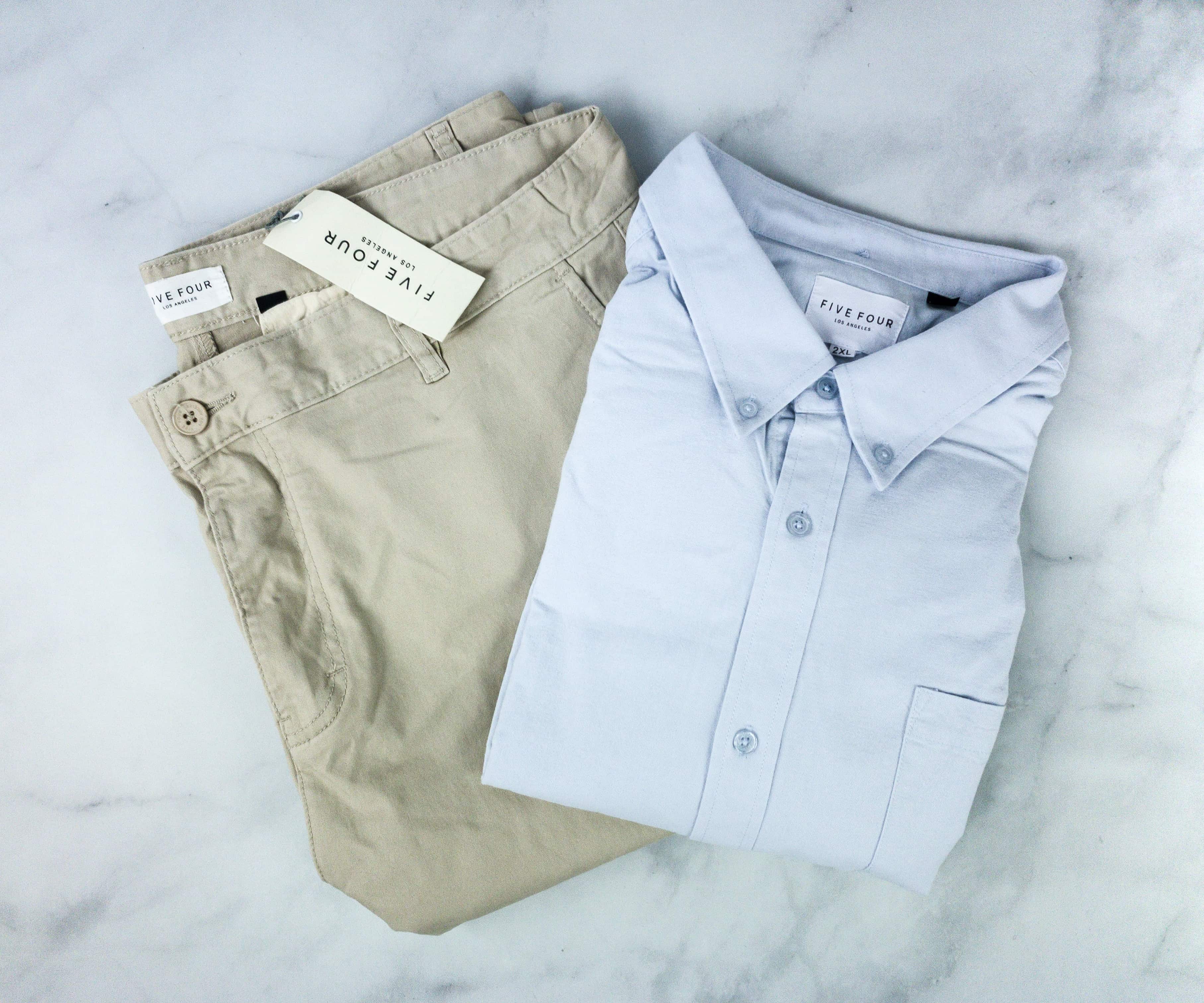 They look great and I am so excited to try them out!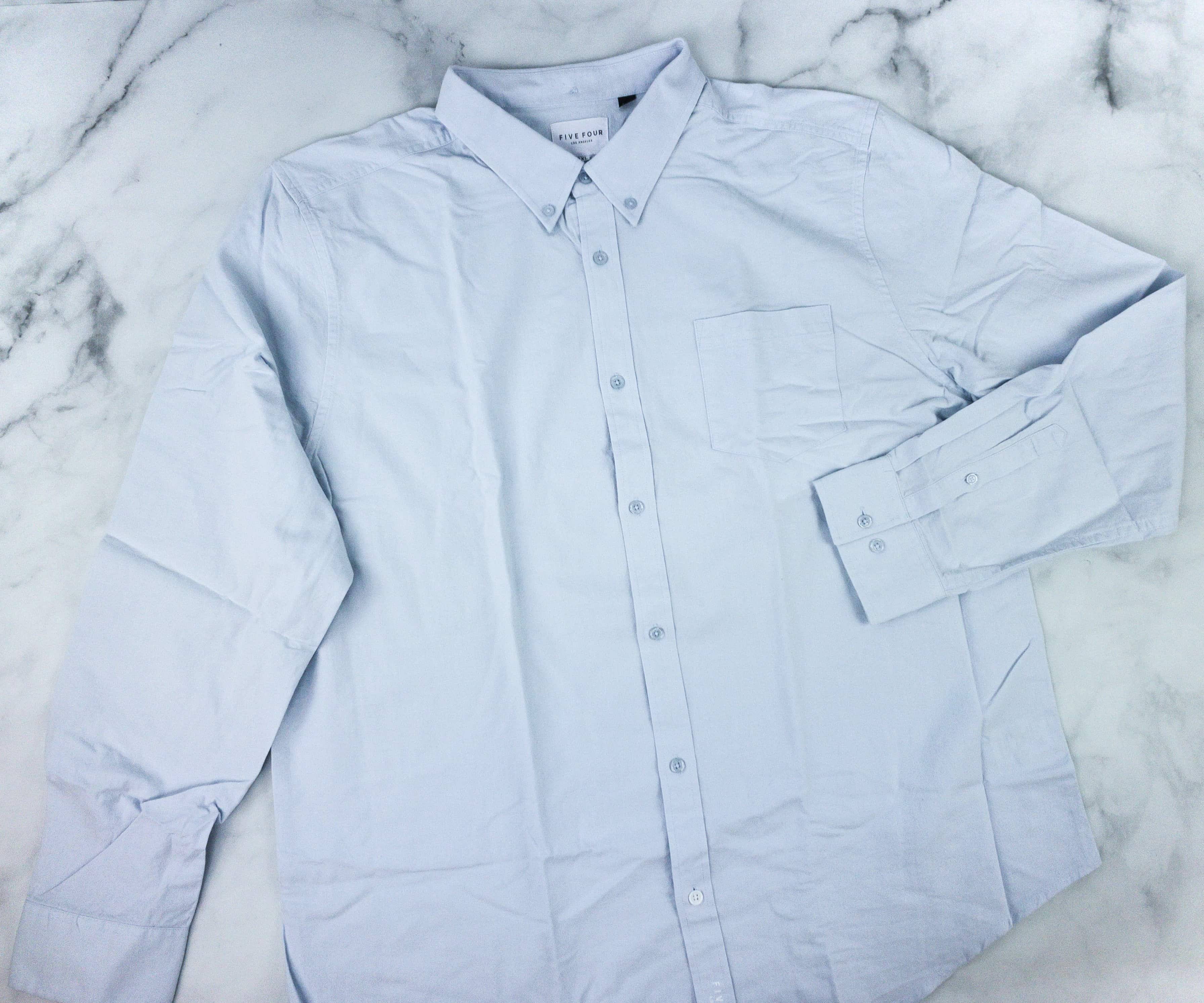 Arrowhead Longsleeve. This long-sleeved button-down shirt is simple yet cool, which is perfect to wear in spring. The flat collar has two buttons so I can fasten it securely in place.
I love the arm cuffs as I can fold it whenever I want to dress down and make it more casual. There is a breast pocket at the left side, which adds flair to the top.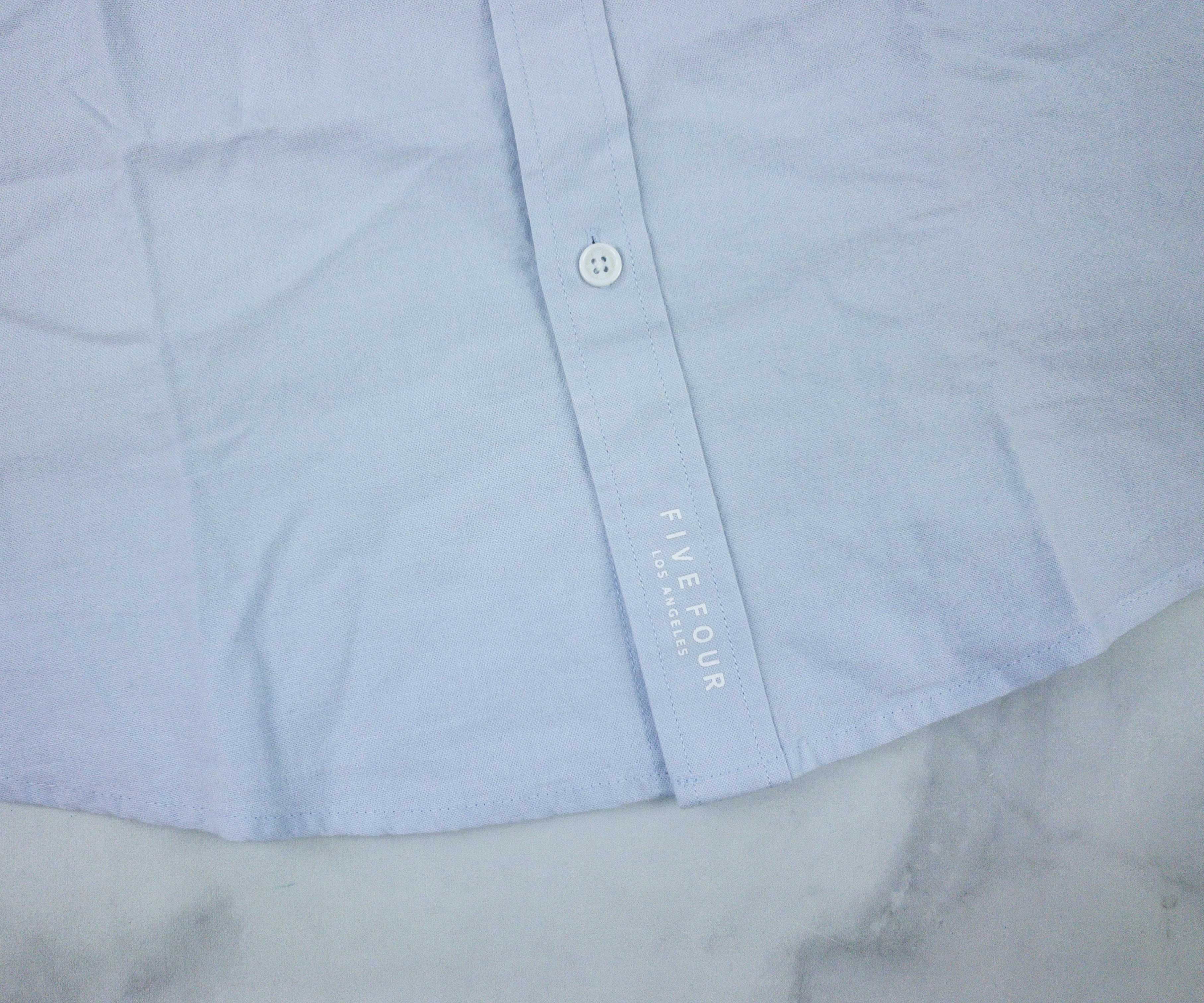 The front buttons all the way down so you can wear this open with a shirt inside or just button it up! You will also see the brand name printed in the middle part of the hem, along with the buttons.
I like that they put a small loop at the back so I can easily hang this when not in use to lessen creases.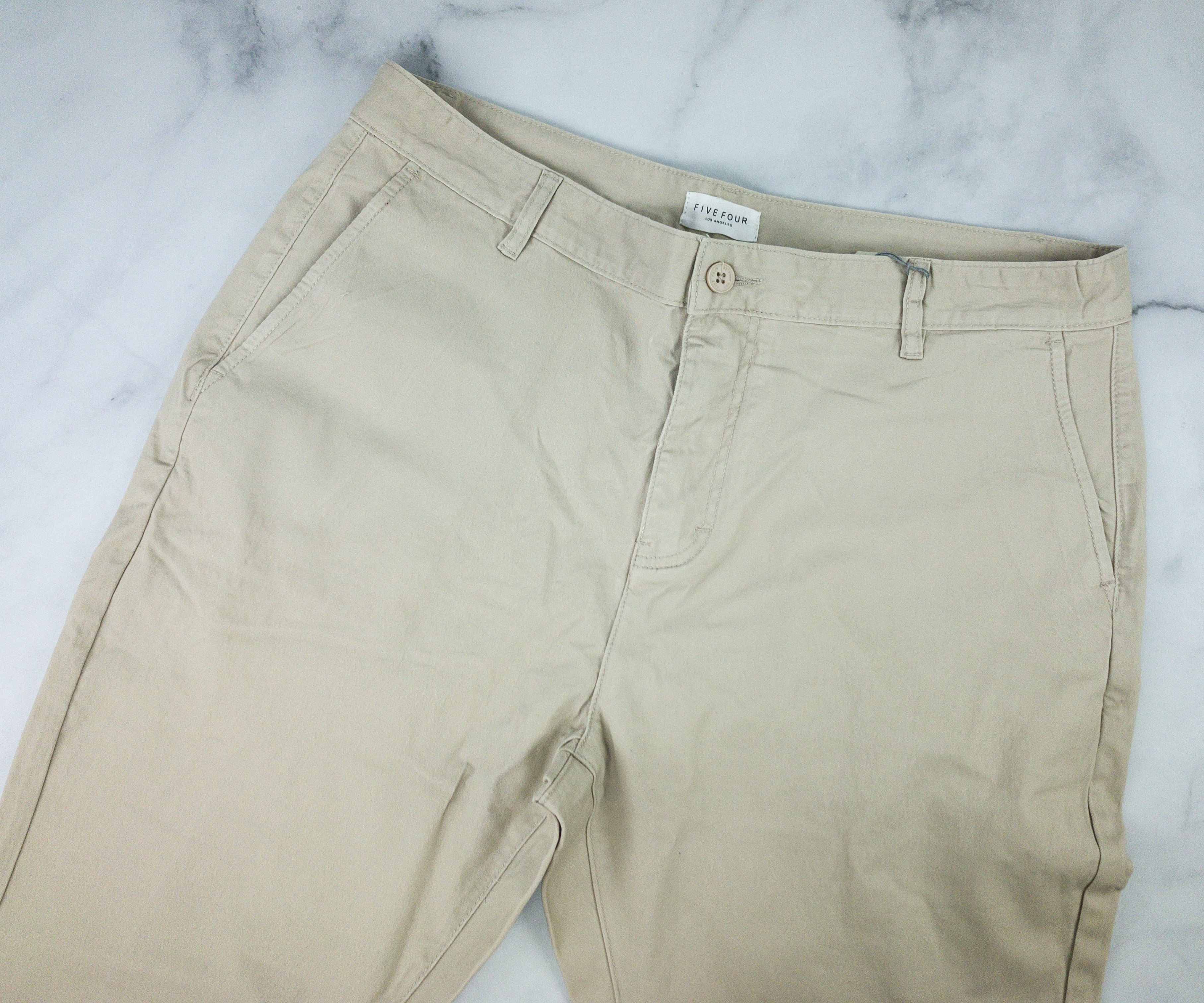 Cali Straight Fit Pants. Straight cut pants are a staple in my wardrobe, and this color is a nice addition!
It's plain and simple with two back pockets.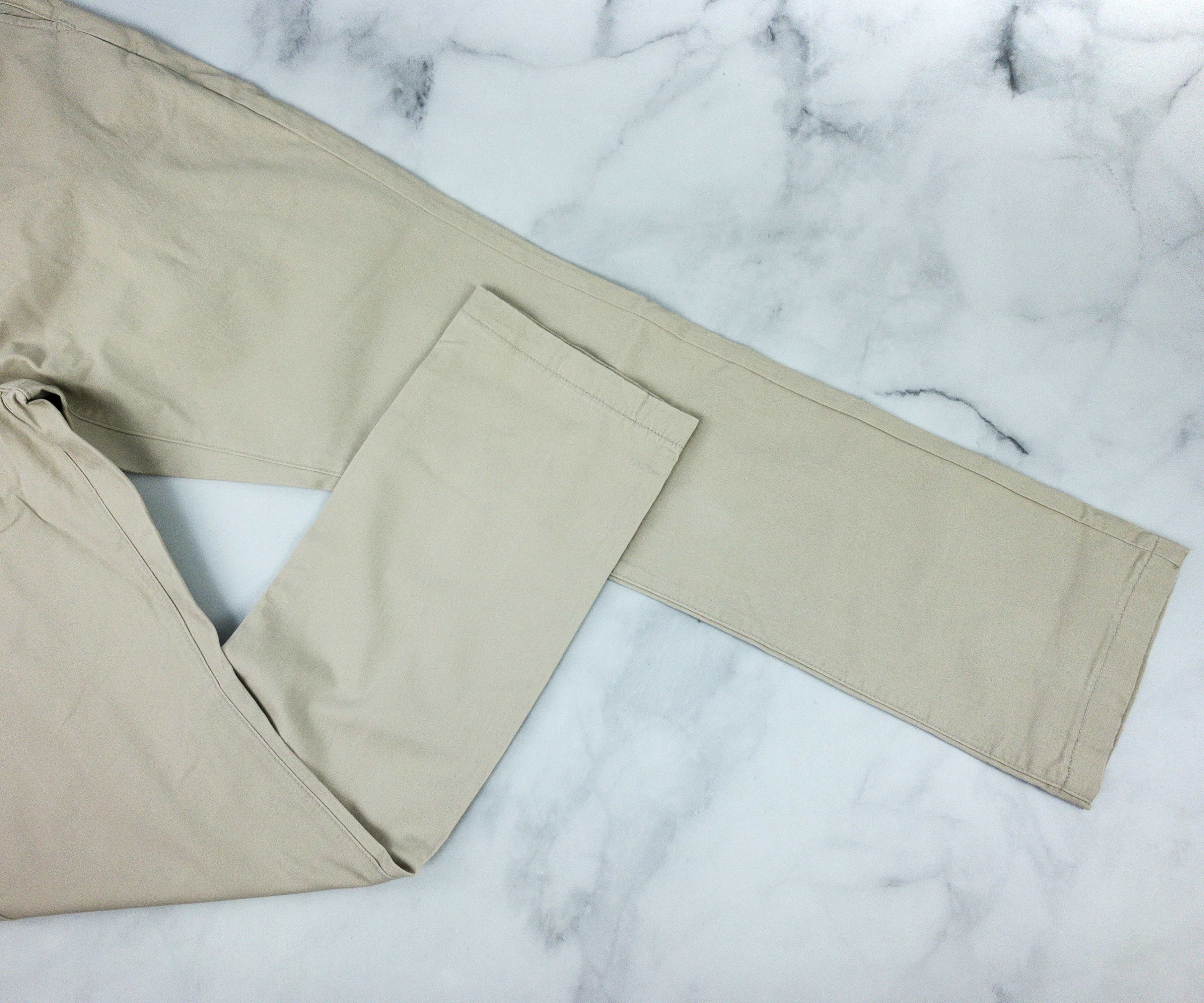 The stitching is good and I like the way this hangs on me. It's not too loose or too tight.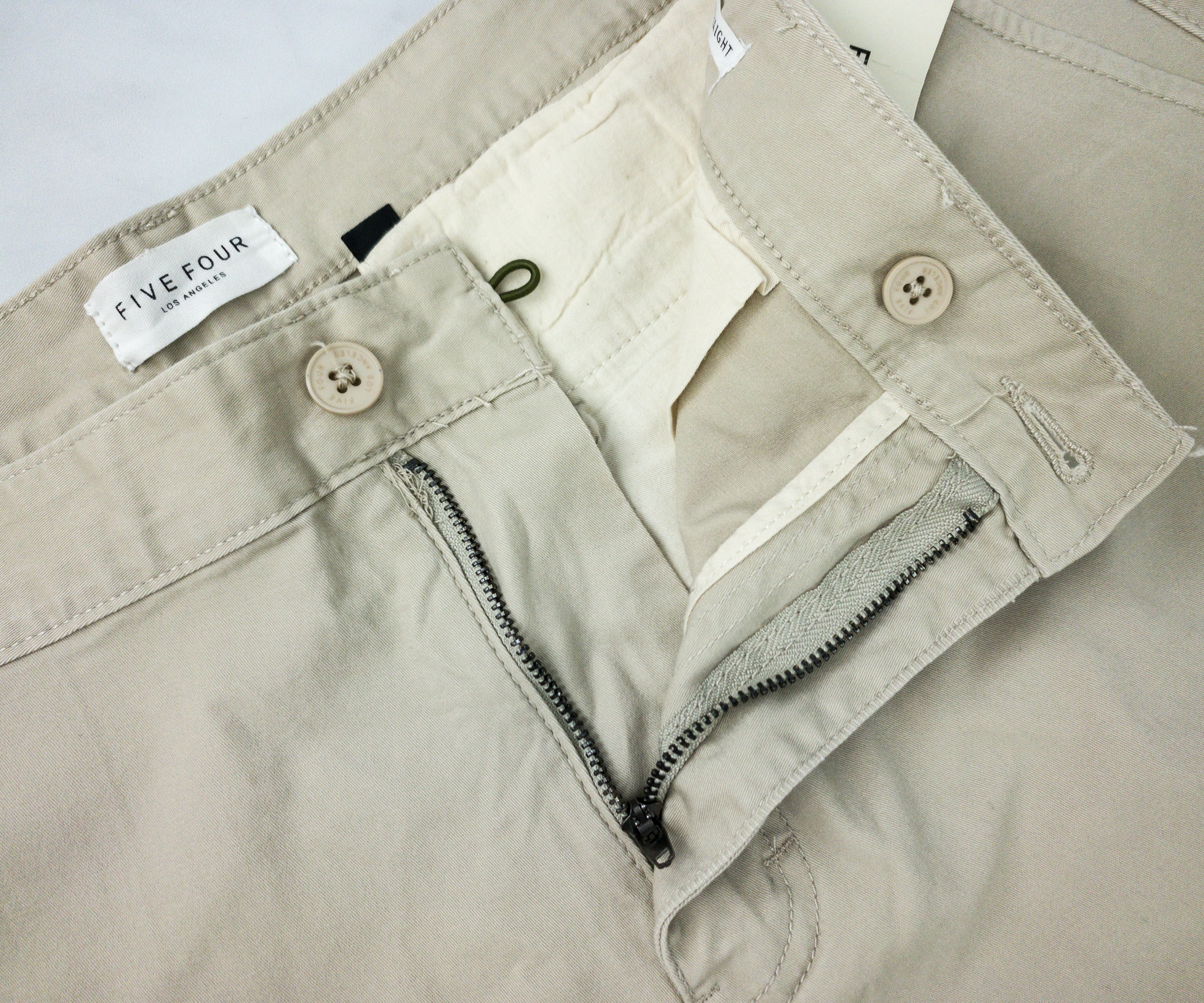 There are two buttons, with one hidden on the inside to make sure that it stays in place securely. There are also two accessible side pockets in front so you can easily keep your most used items handy! It's worth noting that some of the stitching here is quite sloppy – I was glad it was hidden by the zip.
I have always liked Menlo, and this month, I'm so happy with the items they sent. The clothing pieces were simple and straight forward and that's what makes them great for me. I enjoy timeless and classic looks and both the long-sleeved button-down top and pant fit the bill. Both these items would go well with the pieces that I already have in my wardrobe so I won't have to worry about getting something else I can pair them with! Plus, they are both very comfortable to use! Overall, this box was great and I really couldn't ask for more!
What do you think of this men's clothing subscription?