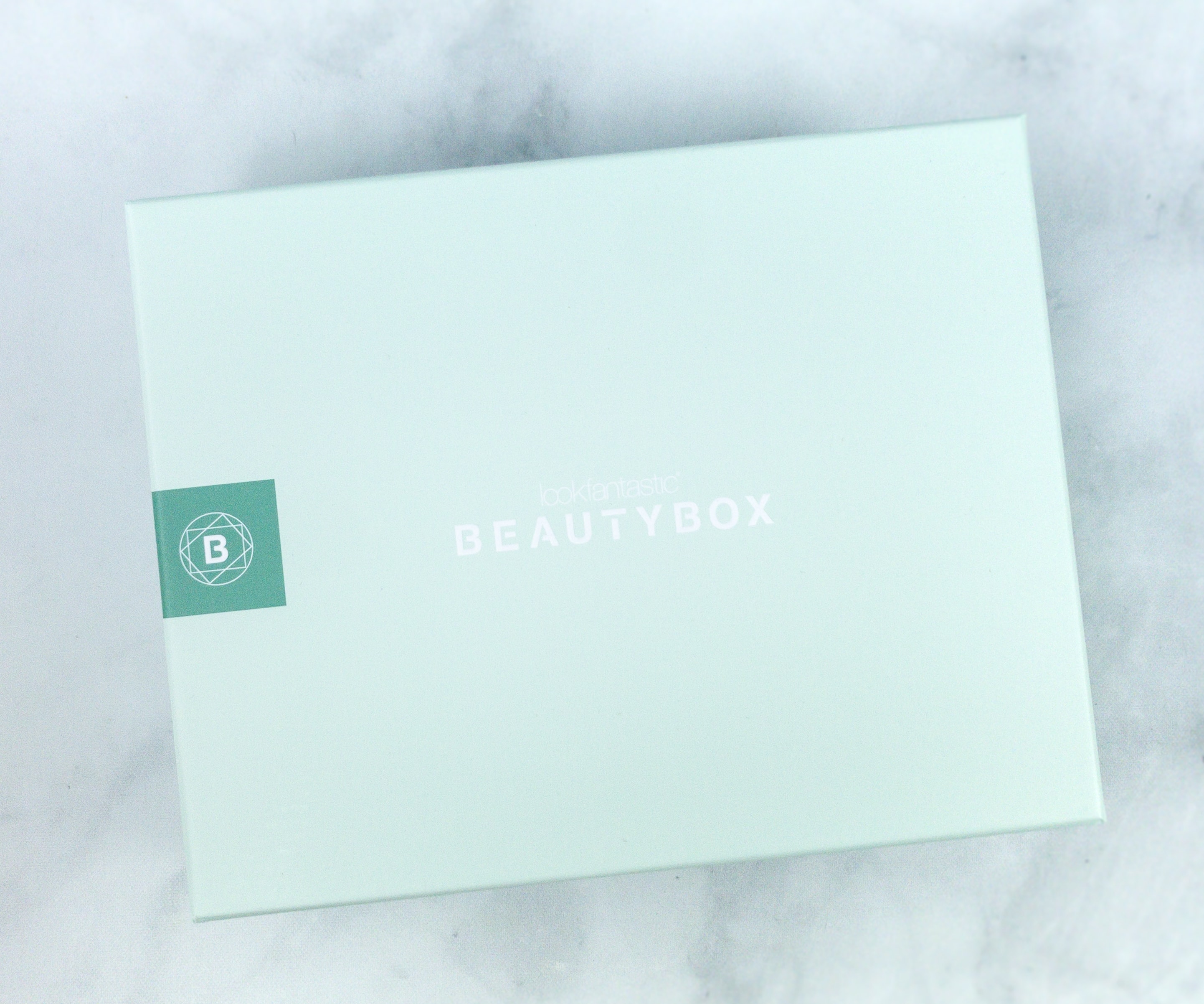 lookfantastic Beauty Box is a monthly beauty subscription from the UK. This box is currently $22 per month, but goes down to $16.50 per month on an annual plan and ships free to the US and Canada! In every box, you'll get a hand-picked selection of must-have beauty fixes, which are wrapped in a beautifully presented box and delivered straight to your door. It will always include a minimum of six products and the latest issue of Elle UK!
NOTE: Last month didn't contain the magazine, and neither did this month! This could be pandemic related, but it could also be a permanent change.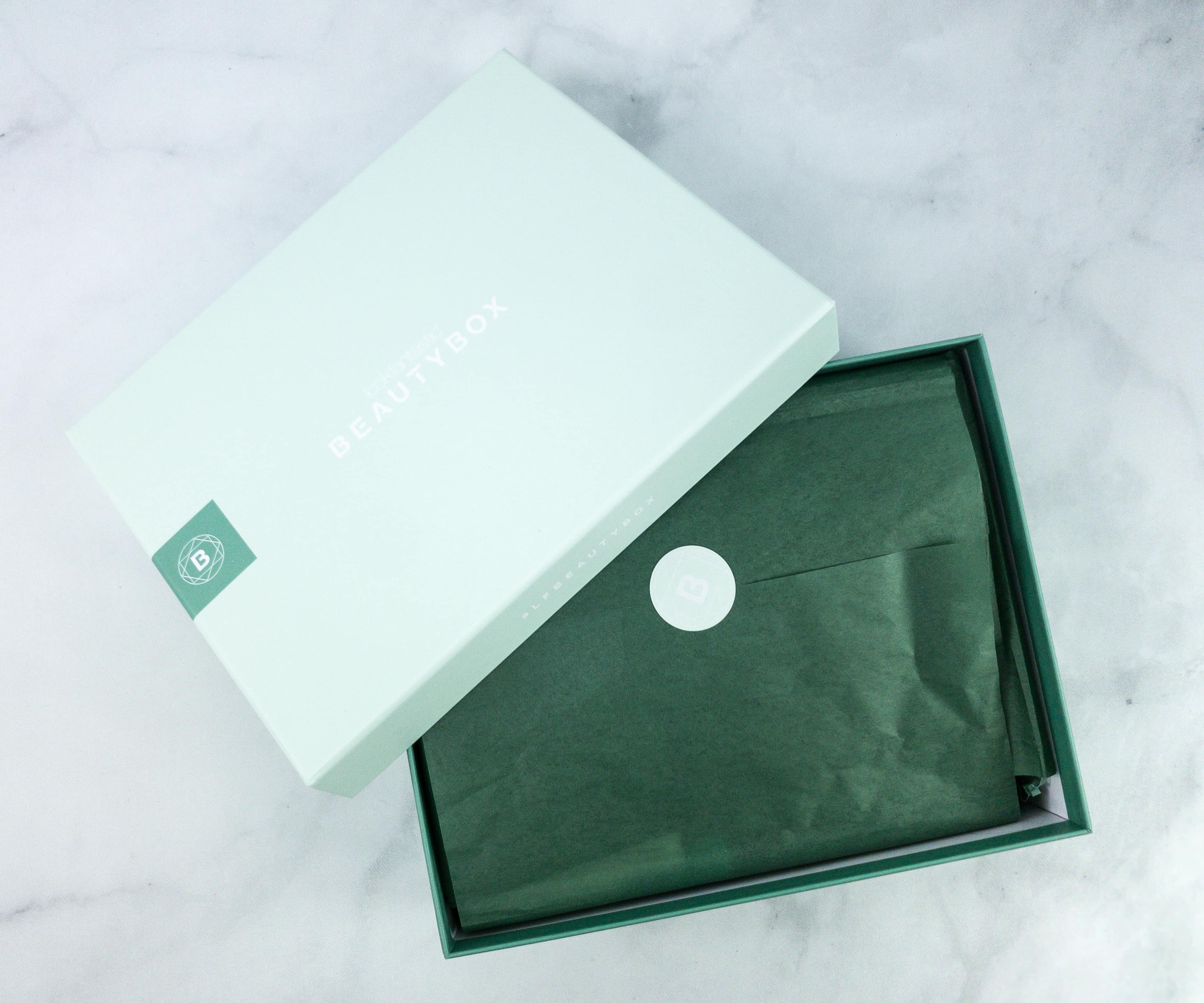 The items were wrapped in green tissue paper and sealed with a sticker.
Get lost in the wilderness, you were born to be free.

#LFBEAUTYBOX
They were also cushioned with squiggles!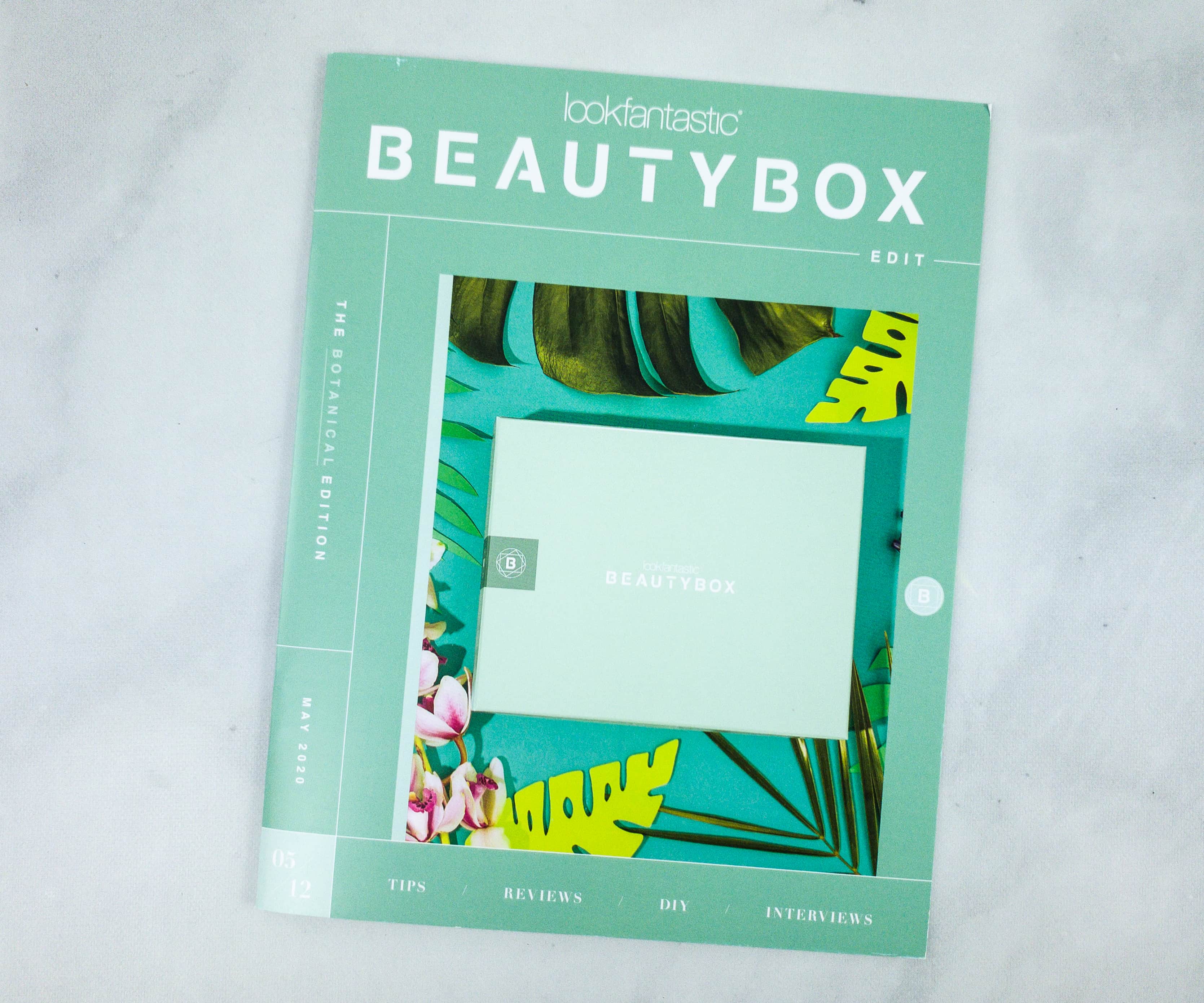 Just like every month, we received a magazine full of product information and all there is to know about beauty and style. For May, it's The Botanical Edition!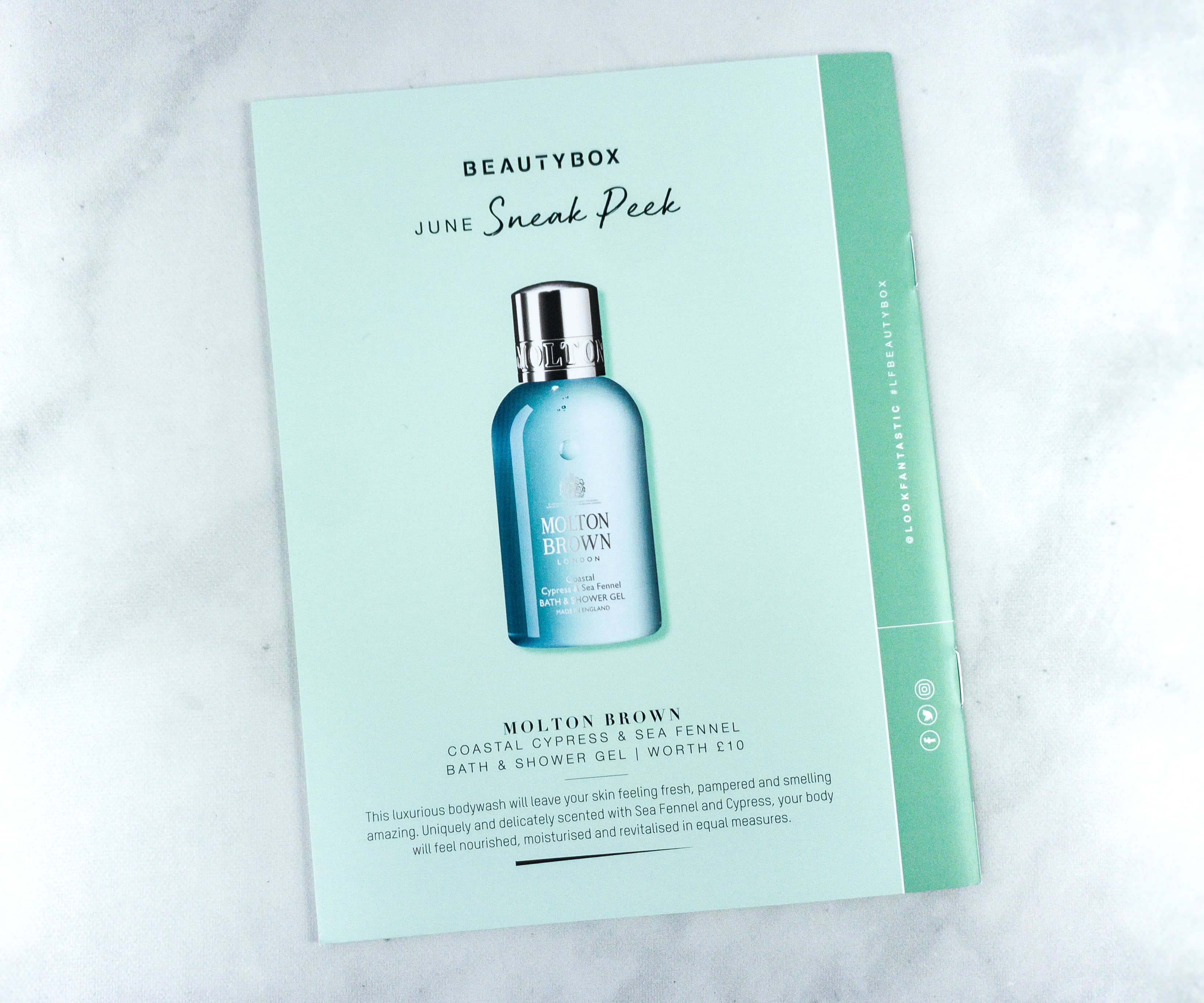 There's a sneak peek for the June box!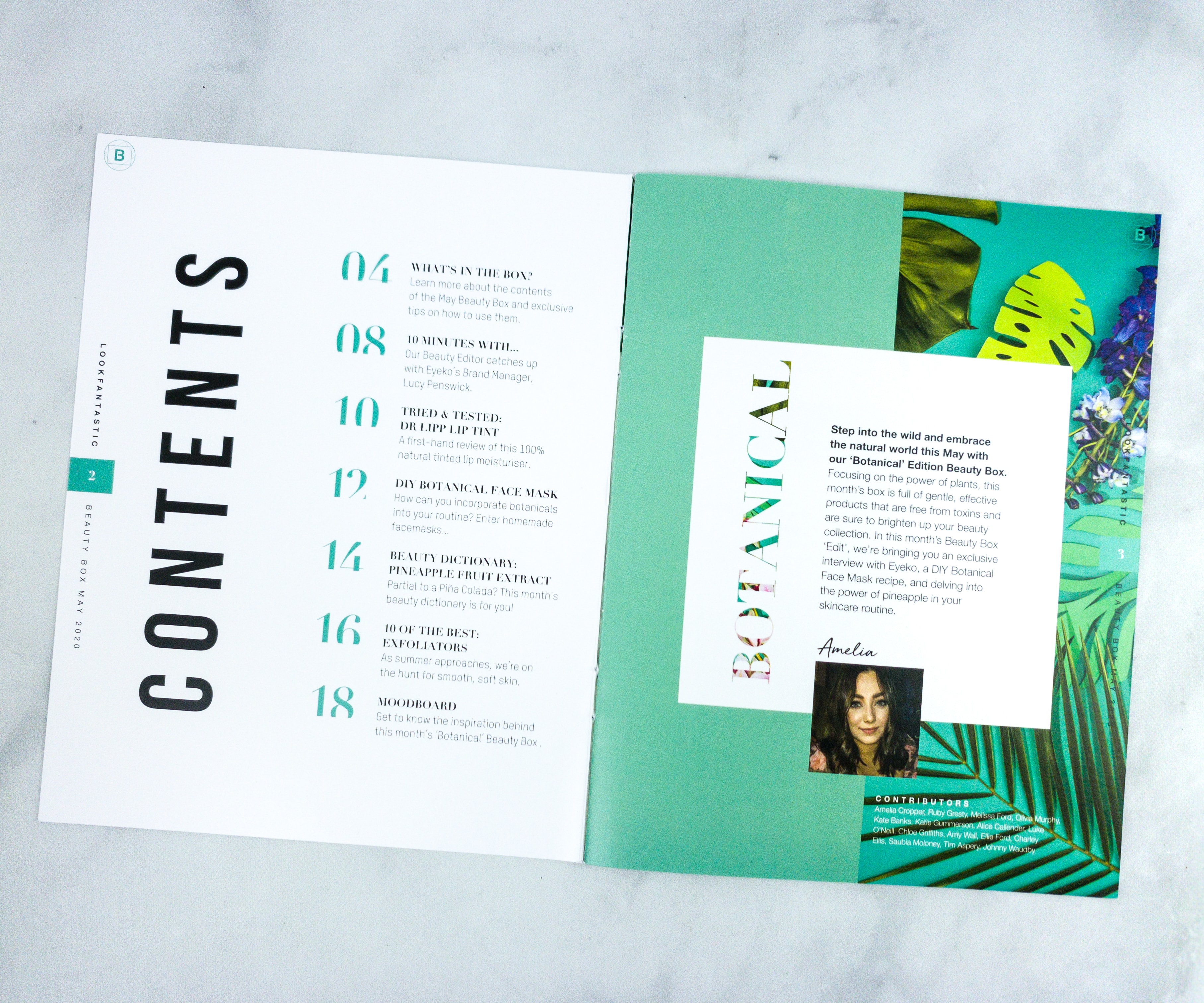 The editor's note welcomes us on the first page. There's also a table of contents for you to easily find the page you want to look at!
"What's in the Box?" corner is dedicated to the month's featured products.
Along with the item description are some beauty tips and usage instructions.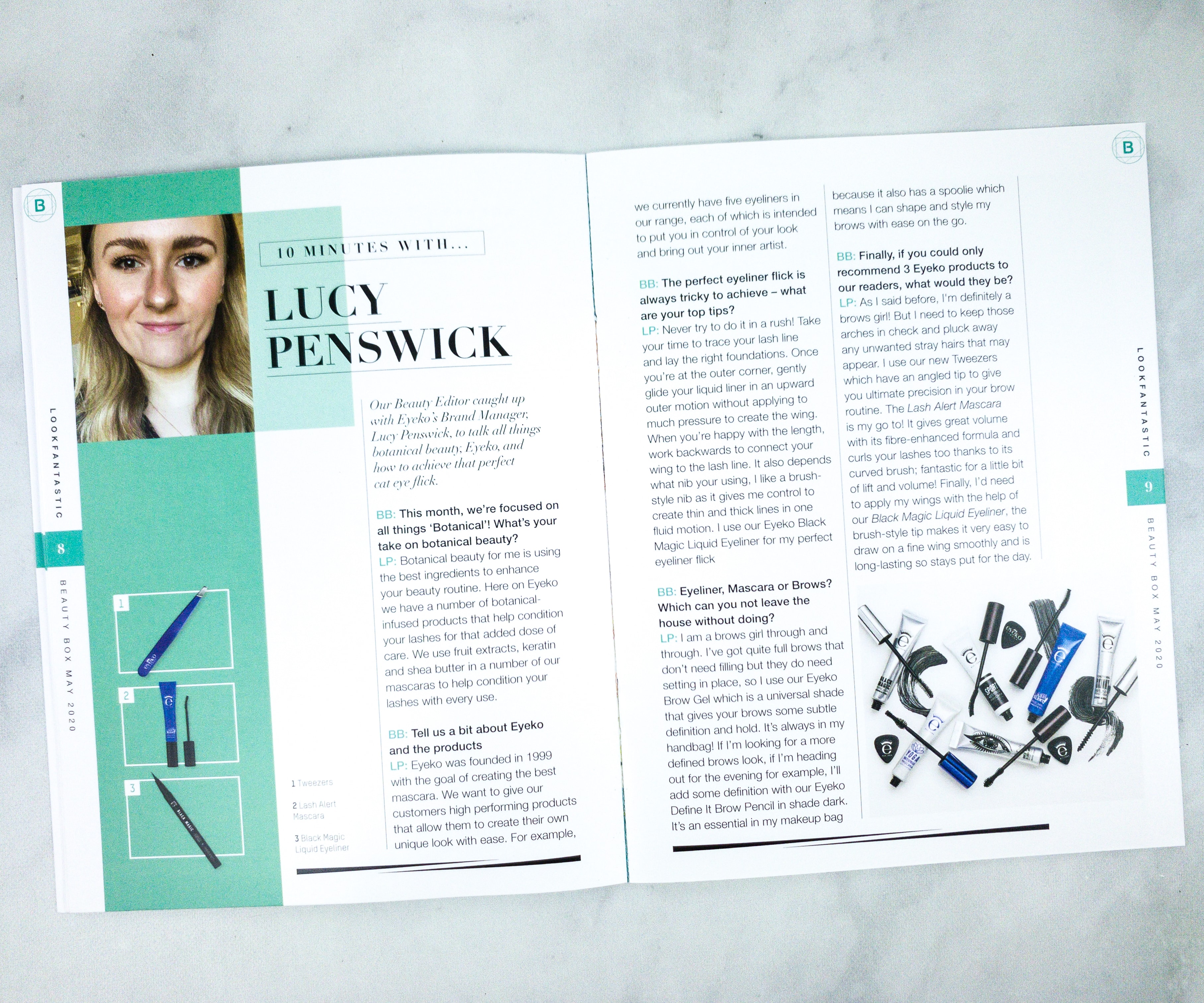 They even have a Q&A with Lucy Penswick, Eyeko's Brand Manager.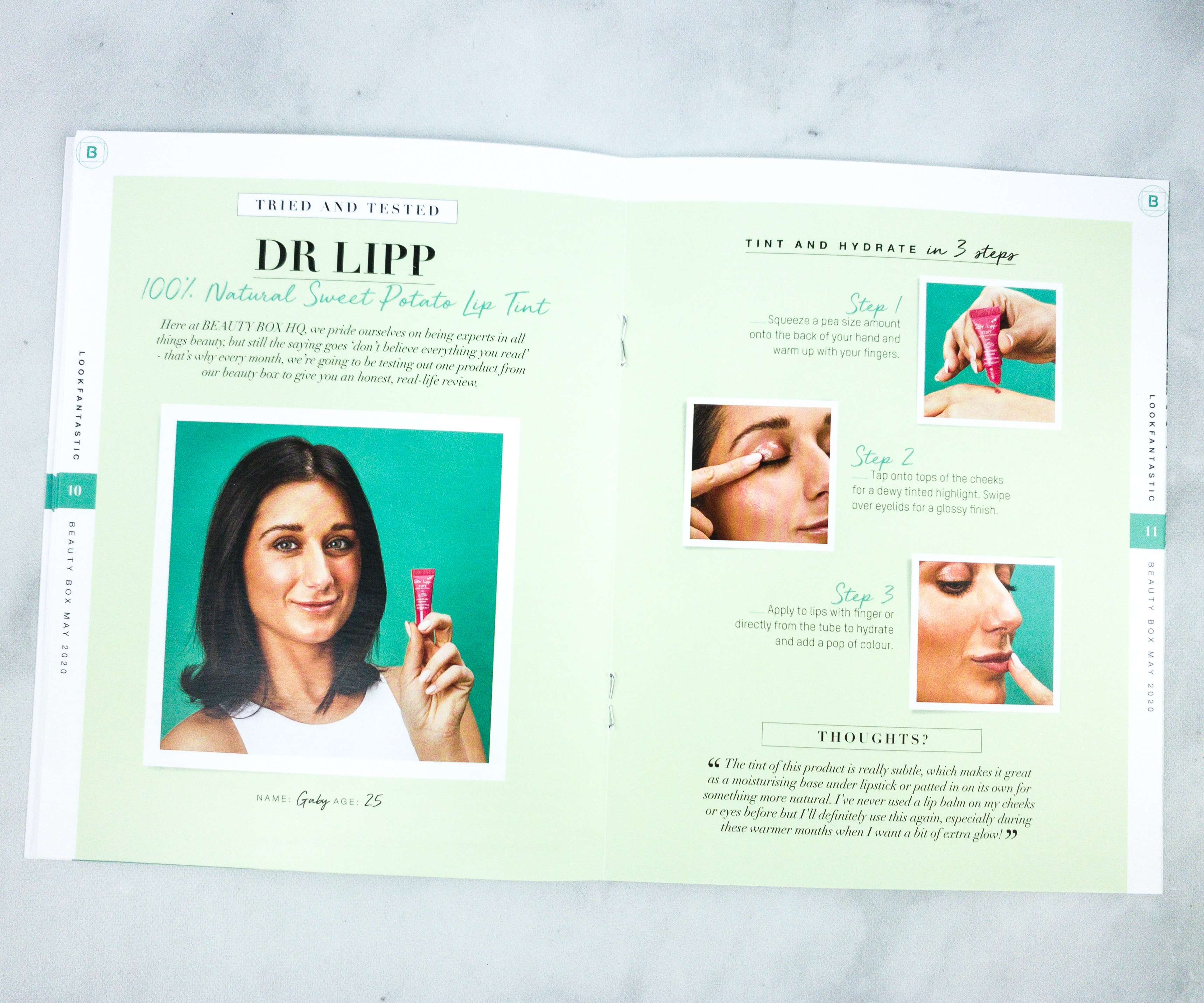 There's a special feature about using the 100% Natural Sweet Potato Lip Tint.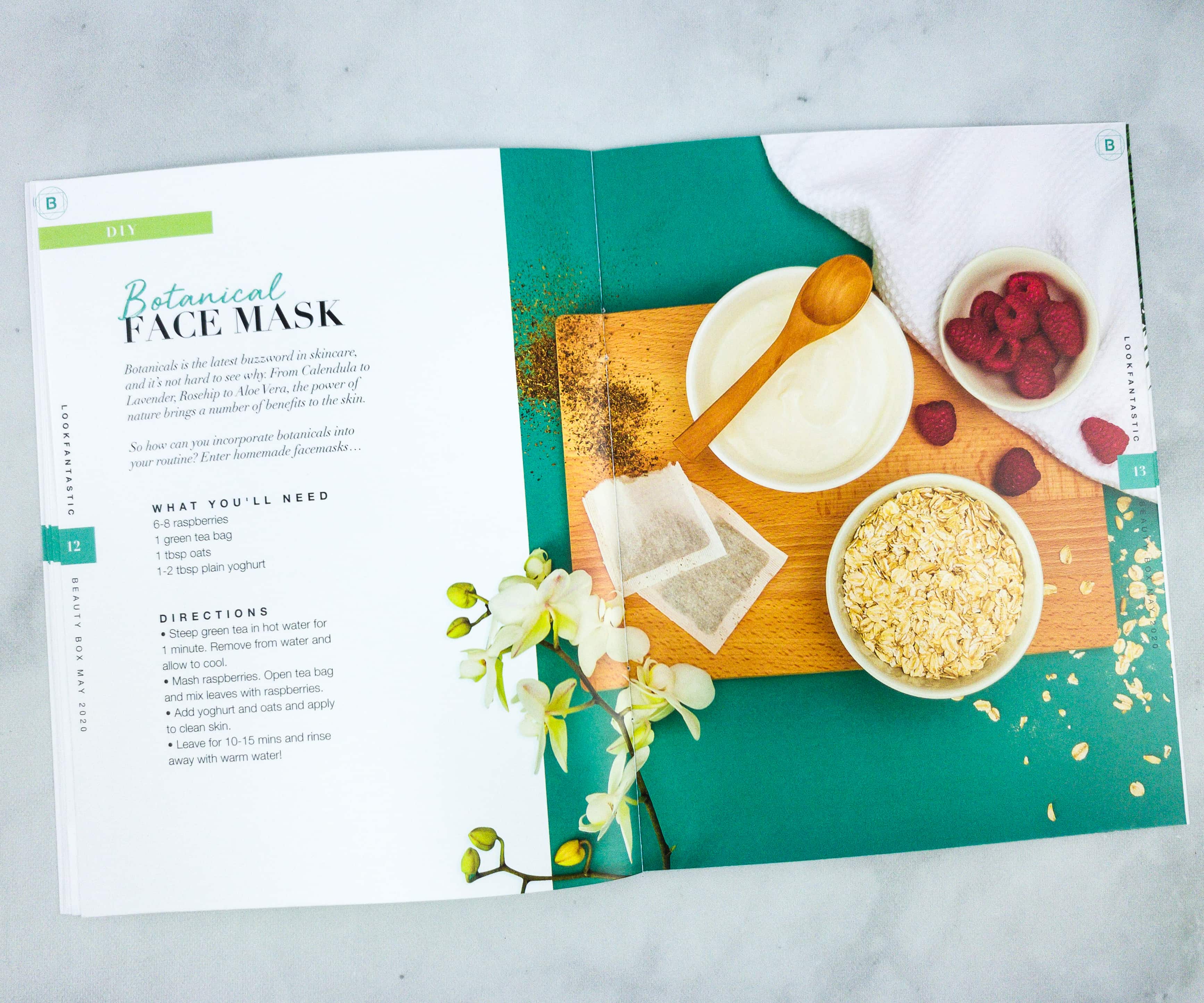 There's also a recipe for a botanical face mask.
Another interesting feature is a column named Beauty Dictionary. This month, it's all about beauty products made with pineapple.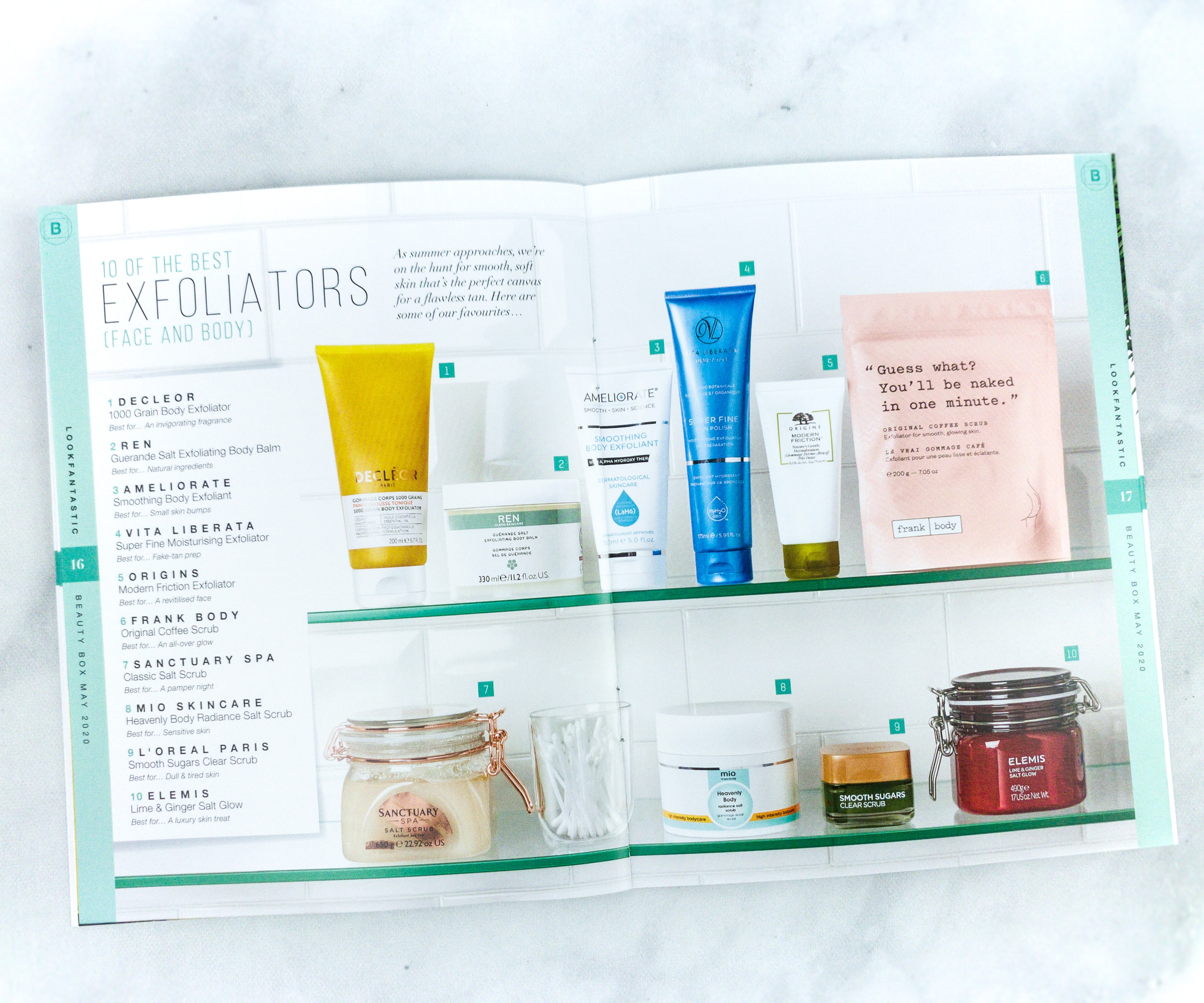 There's even a page dedicated to exfoliators.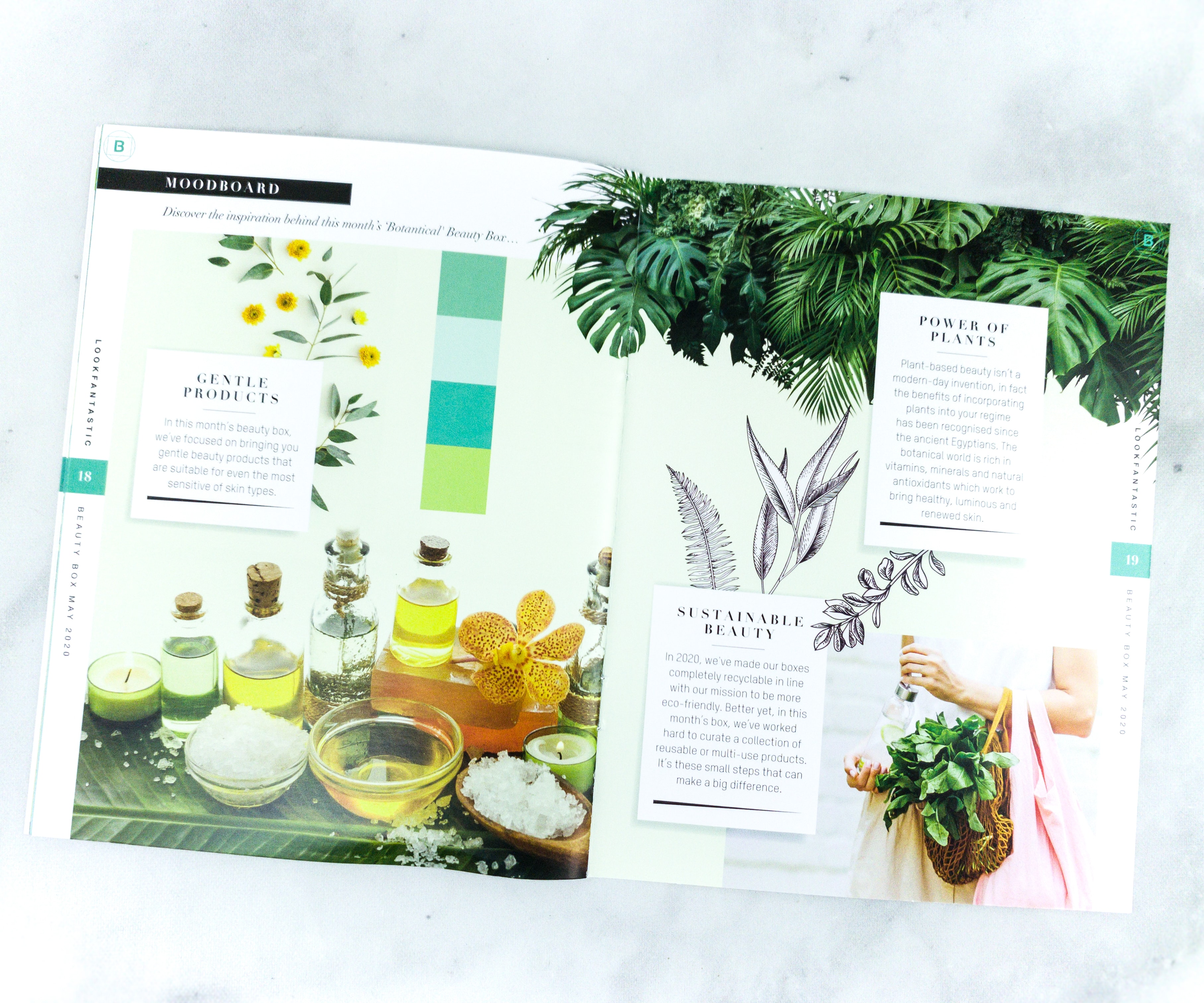 I love the Mood Board in this month's magazine. It's colorful and fun!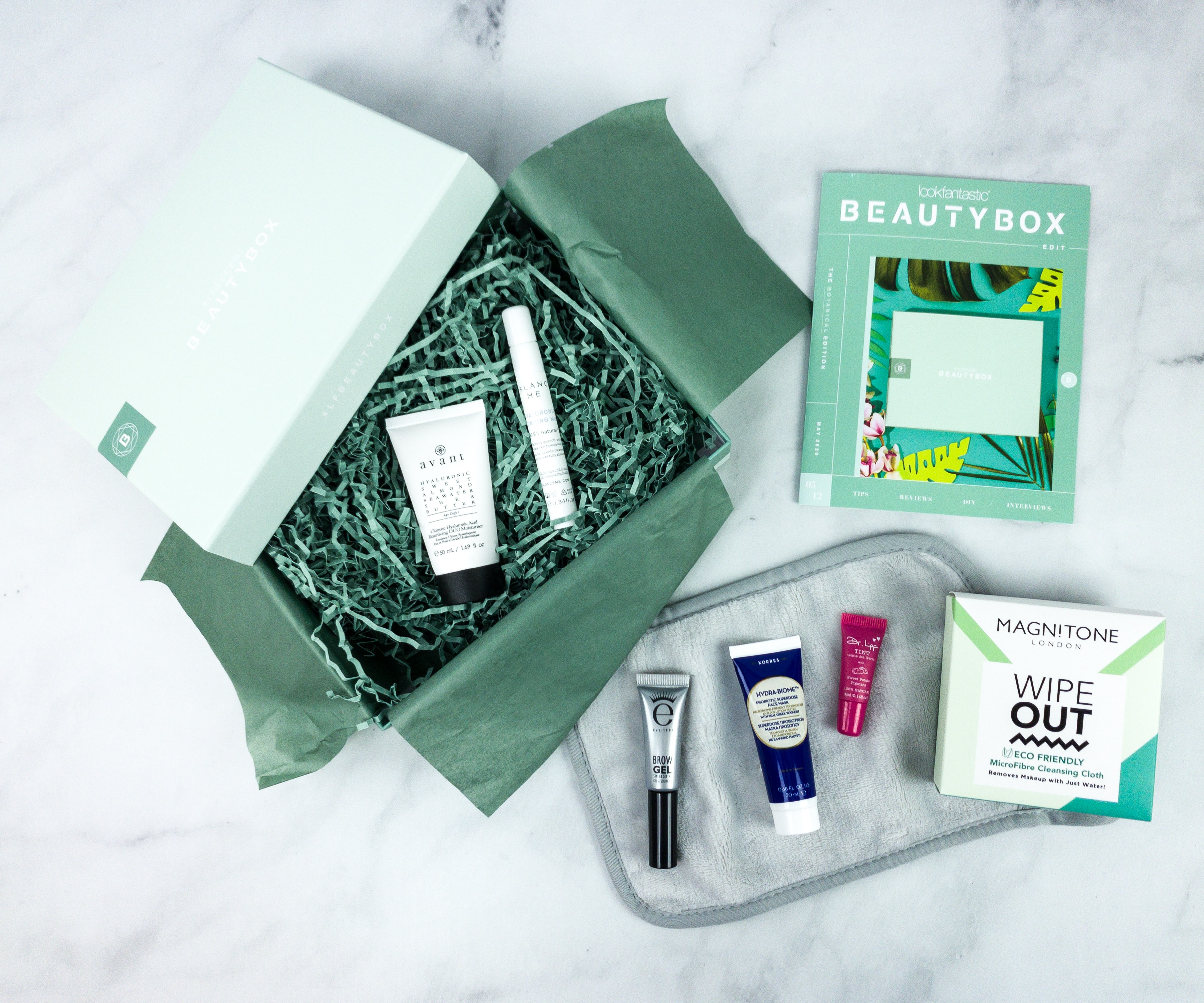 Everything in my box!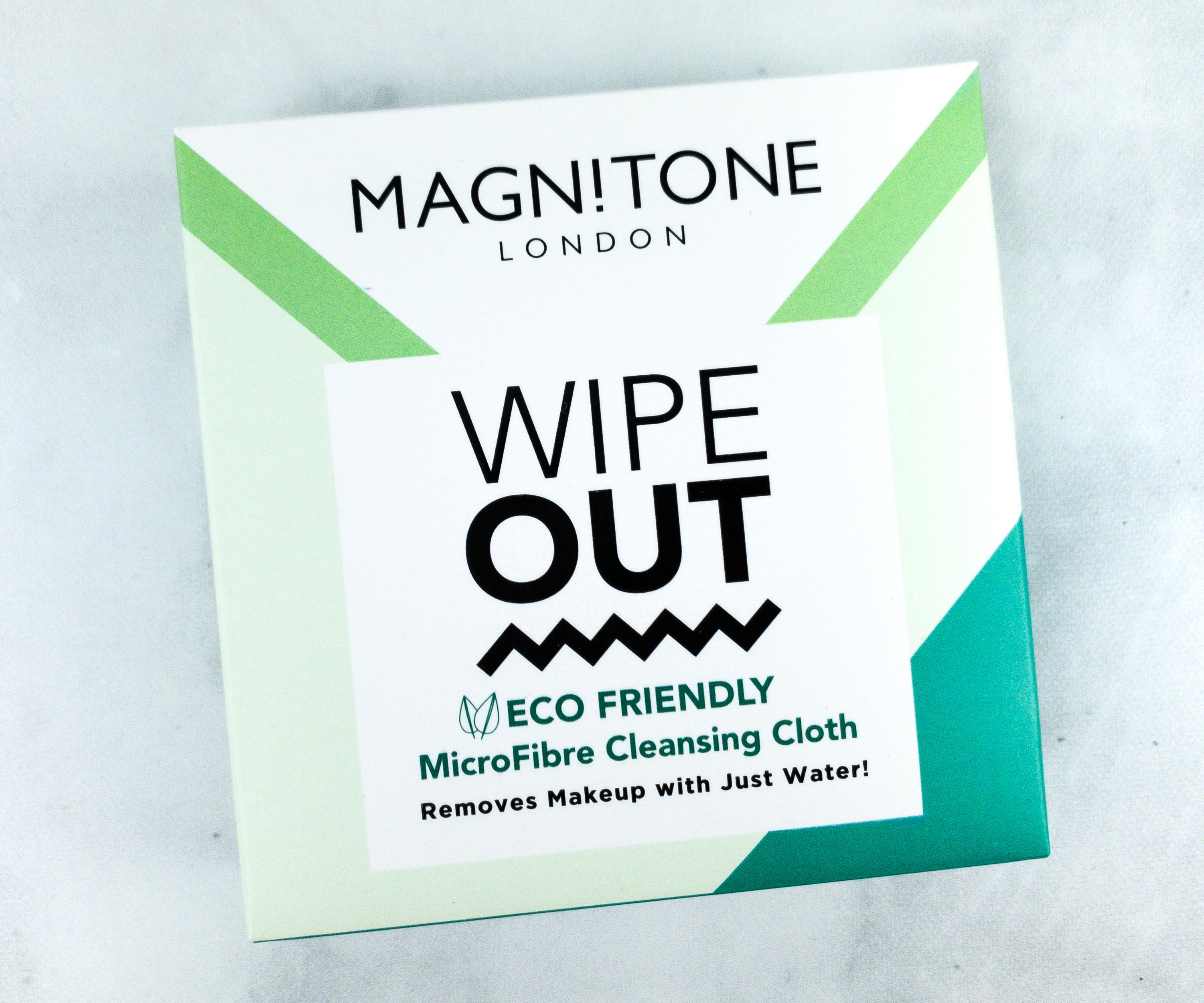 Magn!tone London Wipe Out ECO-Friendly Micro Fibre Cleansing Cloth ($9.23)This makeup remover cloth is amazing because it doesn't need cleanser or any other product to work, just warm water! It's an eco-friendly alternative to single-use makeup remover wipes.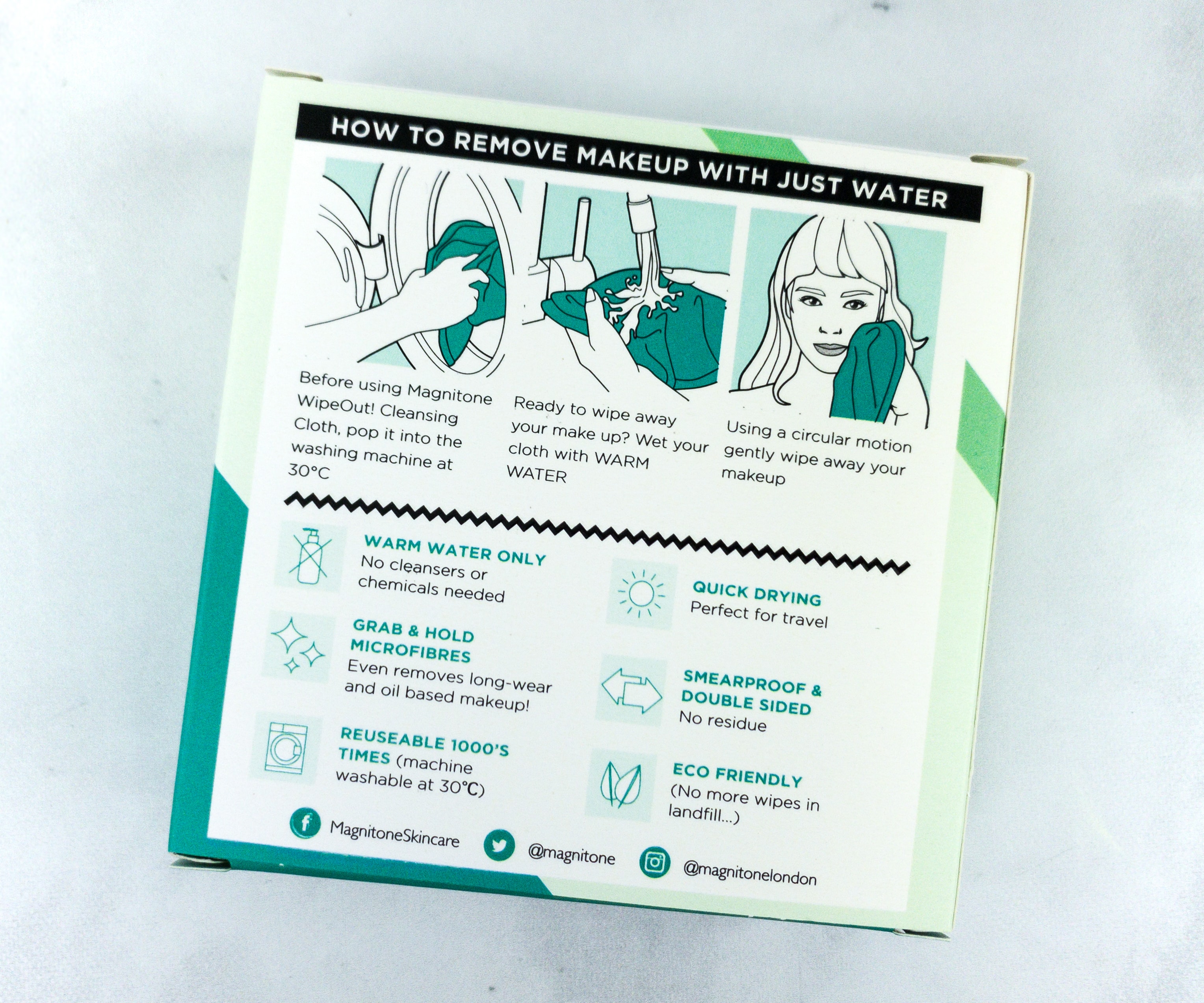 It's recommended to pop the cloth in the washing machine first before using it. Since it's quick-drying, it's perfect to use even when traveling.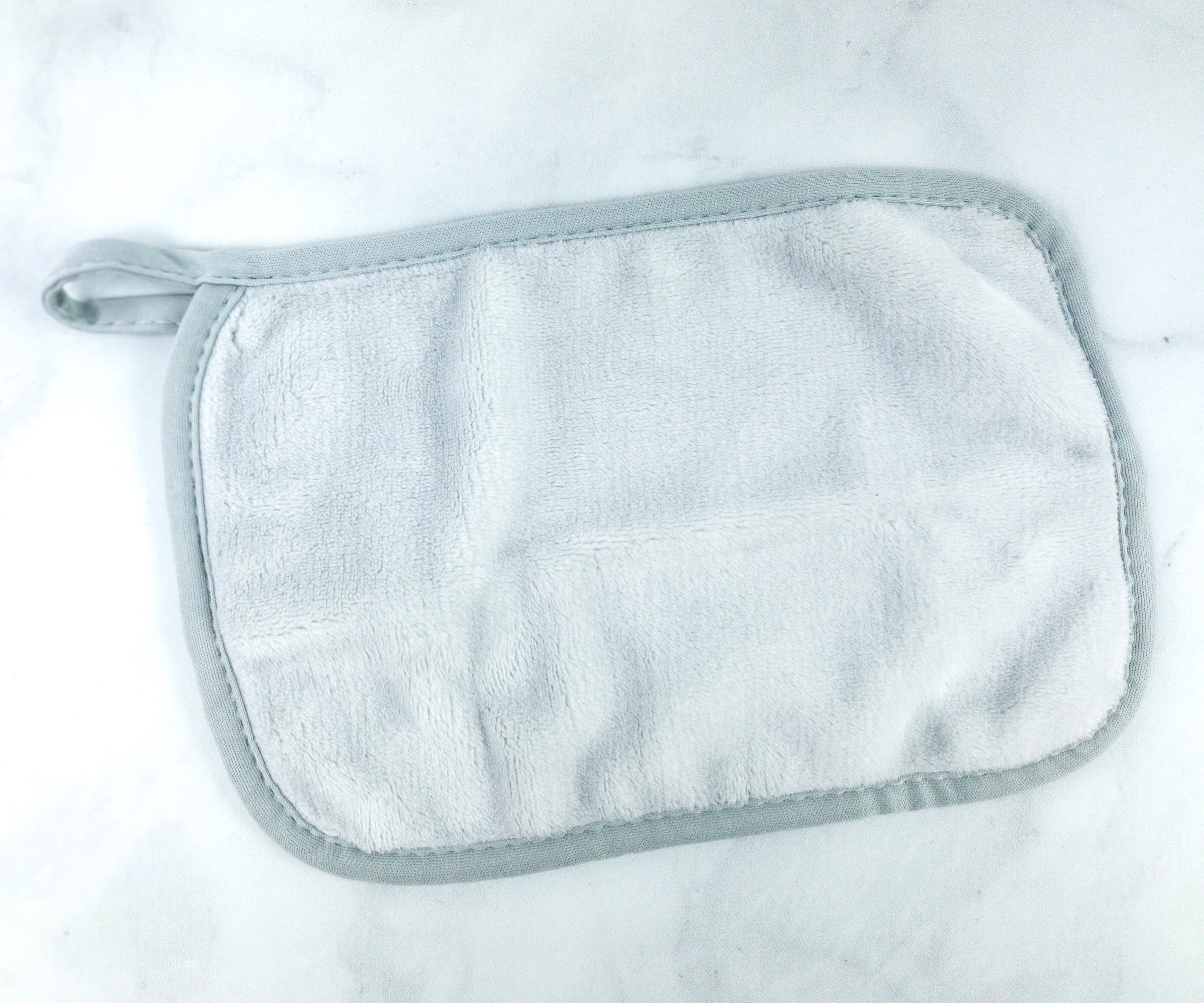 This microfibre cleansing cloth is double-sided and gentle on the skin. It even comes with a loop so you can hang it when not in use.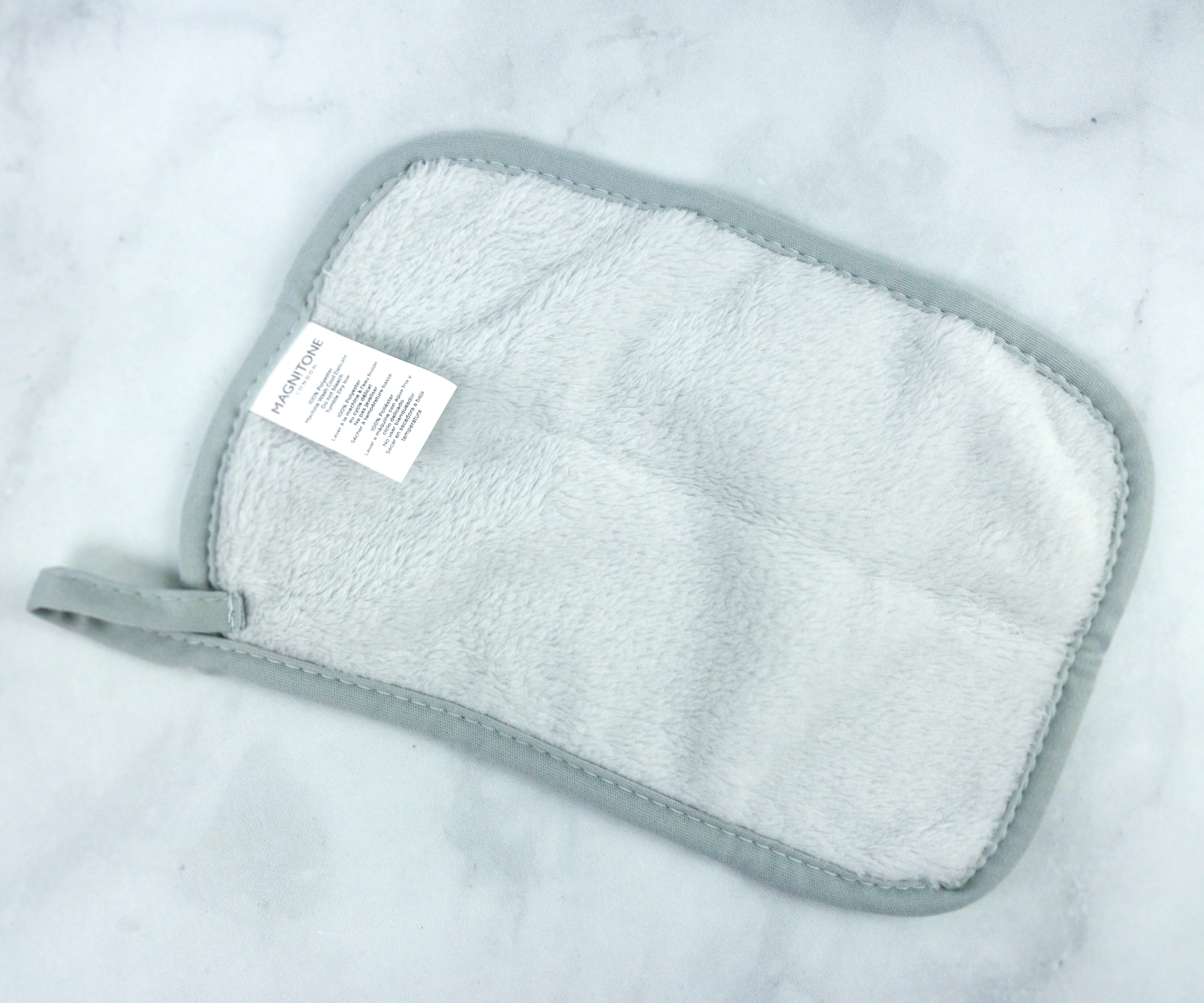 To use, just wet the cloth with warm water and then wipe away your makeup in circular motions.
Avant Ultimate Hyaluronic Acid Resurfacing Duo Moisturizer ($96.60) Ideal to use whether day or night, this cream promises to help tighten skin and lessen the appearance of wrinkles and fine lines with continued use. It contains anti-aging properties from key ingredients such as hyaluronic acid, shea butter, and sweet almond oil. The rich cream feels hydrating and luxurious on the skin. I was surprised to see that my skin absorbs it pretty quickly. It also has a mild scent which I like! I generally think Avant products are massively overpriced, so take the retail value with a grain of salt!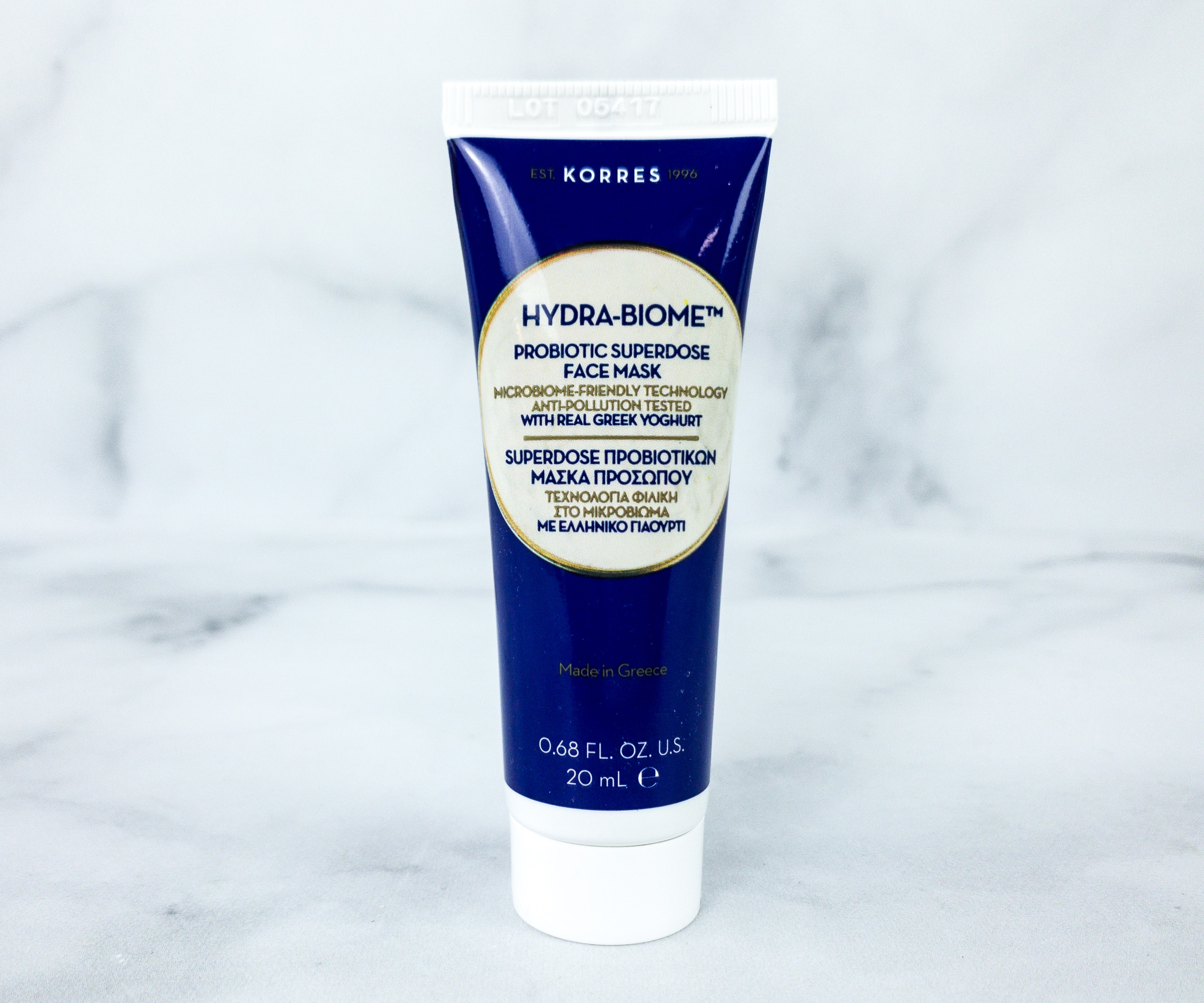 The Hydra-Biome Korres Face Mask ($9.86) A mask with real Greek yoghurt? This one is pretty interesting! It's called a probiotic mask, which helps improve dry and irritated skin instantly. The formula also gives the skin a soothing sensation.  To use the face mask, just get a generous amount and slather on dry, cleansed skin. Leave it for 10-15 minutes before rinsing off. It's also recommended to keep it in the fridge for an extra cooling effect. The formula doesn't contain parabens, formaldehyde, and other harmful substances.
Balance Me Hyaluronic Plumping Mist ($14.40) There's another skincare item for those who have dry and sensitive skin, and it's a mist packed with hyaluronic acid and chamomile water. It delivers hydration without making the skin oily. Also, just a few spritzes and it easily calmed my skin. It's perfect for refreshing your skin throughout the day, but it also works if you incorporate it into your regular routine. The soothing scent is really just a bonus!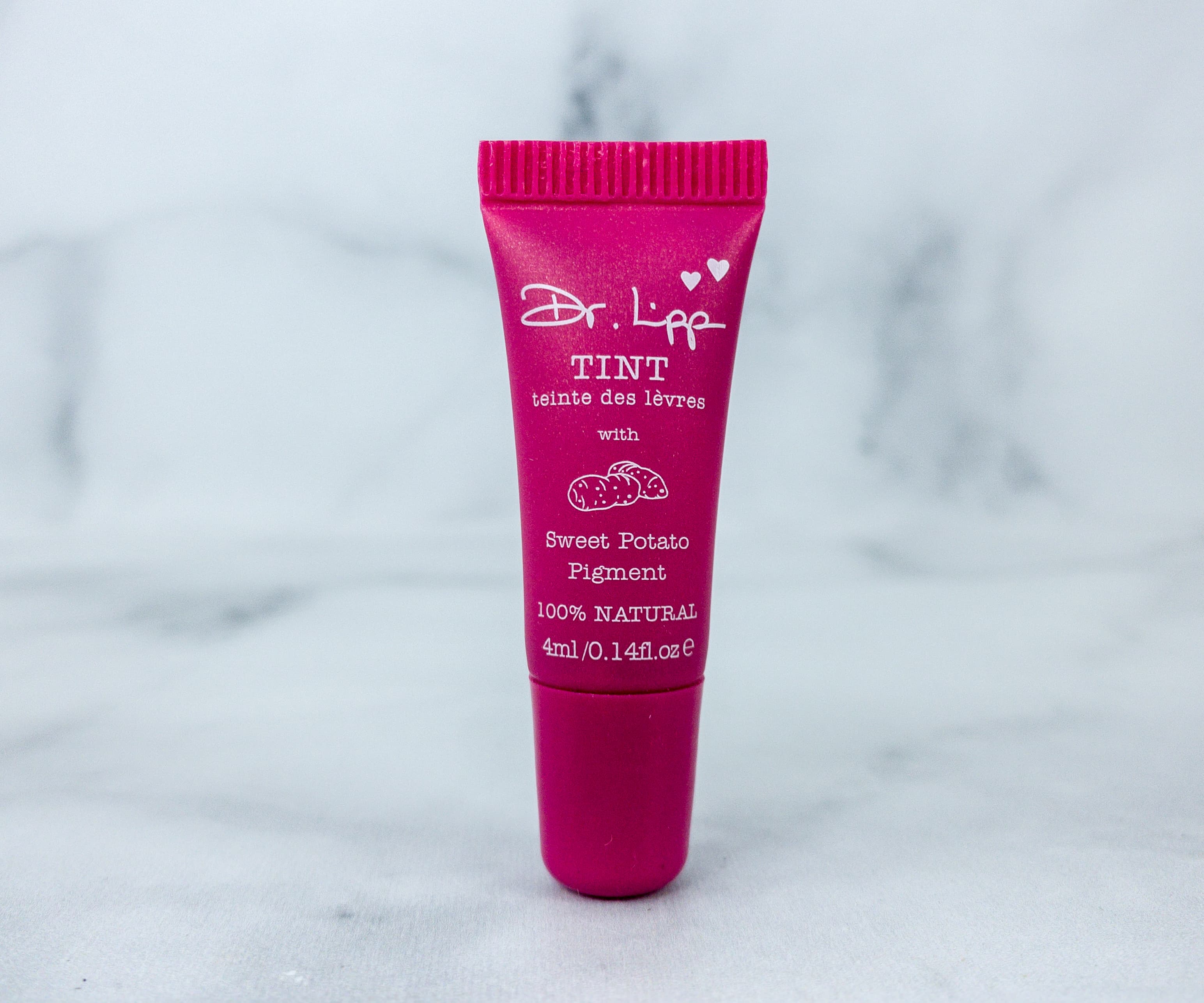 Dr.Lipp 100% Natural Moisturising Colour Lip Tint in Sweet Potato ($5.35) This lip balm delivers a nice sheen on the lips and keeps them moisturized for a long time. It's great to know that the pigment used in the balm is made with sweet potato, which means it's edible.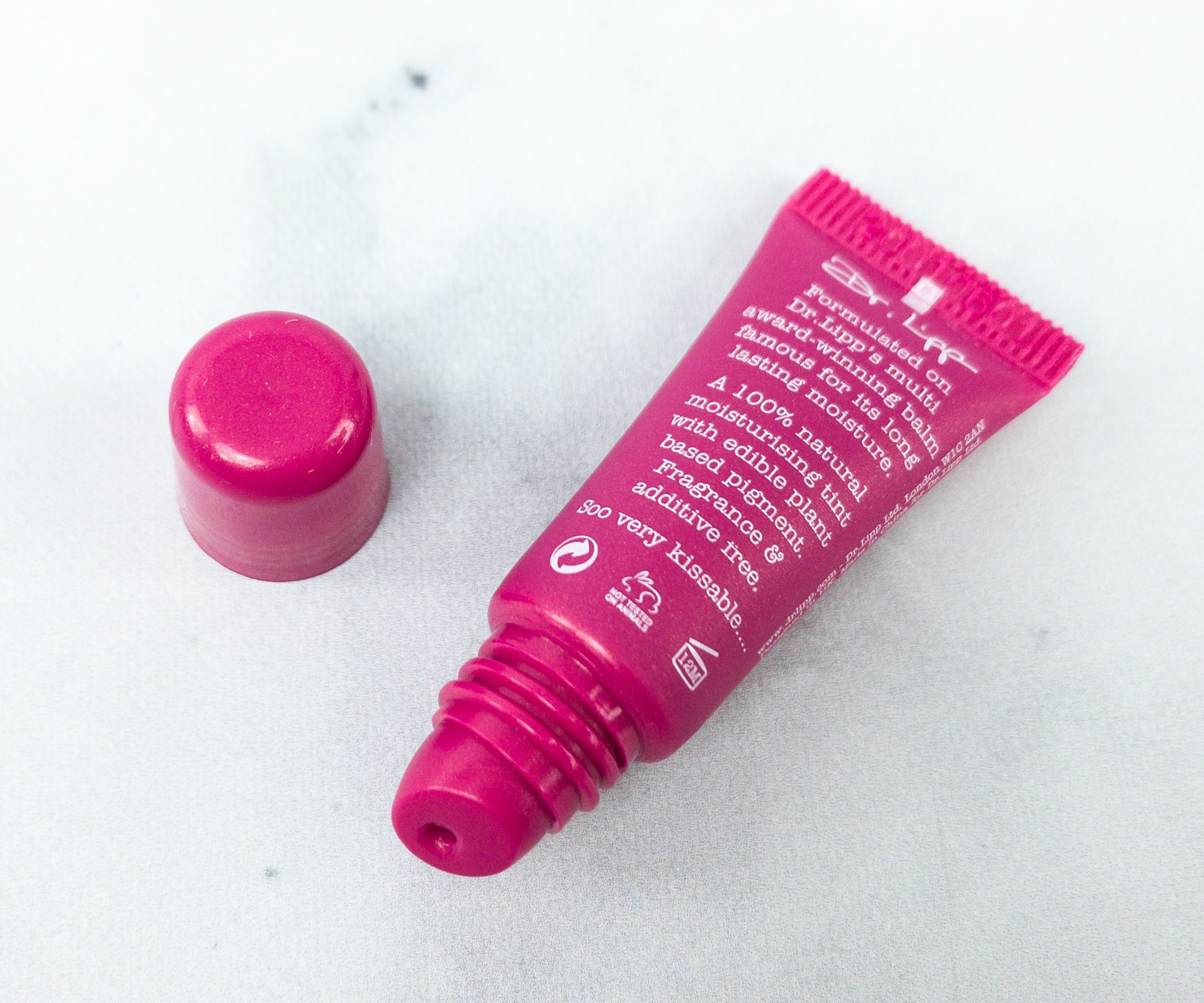 The product comes in a small tube that's easy to bring anywhere. I like how it glides smoothly on my lips!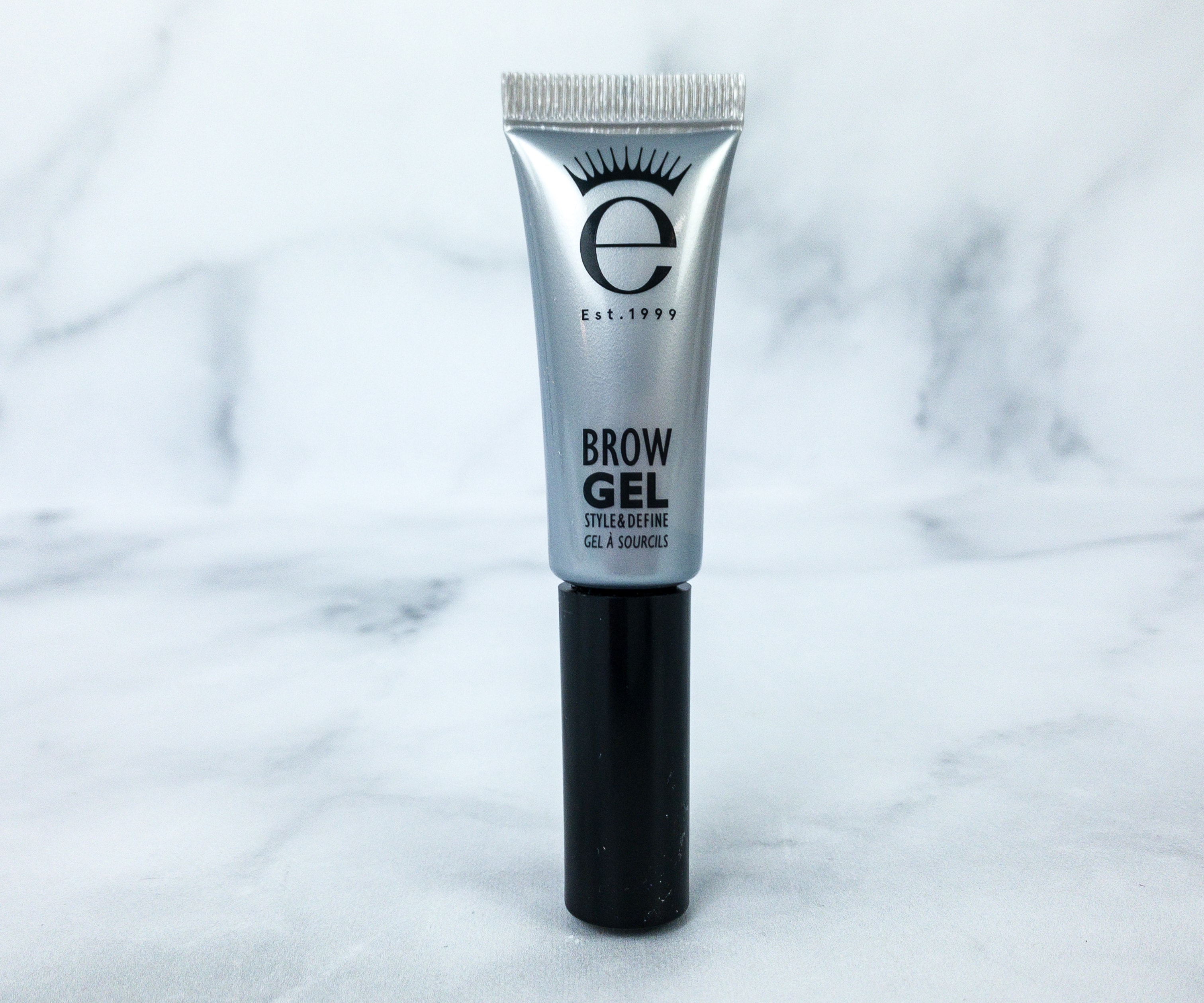 Eyeko Mini Brow Gel ($12.50) For styling and defining the brows, they included this brow gel in the box. I like it because it has a natural finish and it doesn't clump!
It's infused with keratin, mangostana fruit extract, and gingko biloba to help improve the appearance of brow hairs.
It also comes with a nano brush that makes it easy to apply the product. This tames my brows in no time!
We have a good mix of skincare items and cosmetic products in this month's curation! There's a bunch of promising items, and my favorite is the mist and the moisturizer! Both of them are perfect for those who have dry skin like me. They are also pretty gentle on the skin. The lip balm and the brow gel were also nice, they come in sizes that are perfect to bring at work or when traveling. The total retail value of the items is $148! It's pretty high because of the moisturizing cream!
What do you think of the lookfantastic Beauty Box?
Visit Look Fantastic Beauty Box to subscribe or find out more!