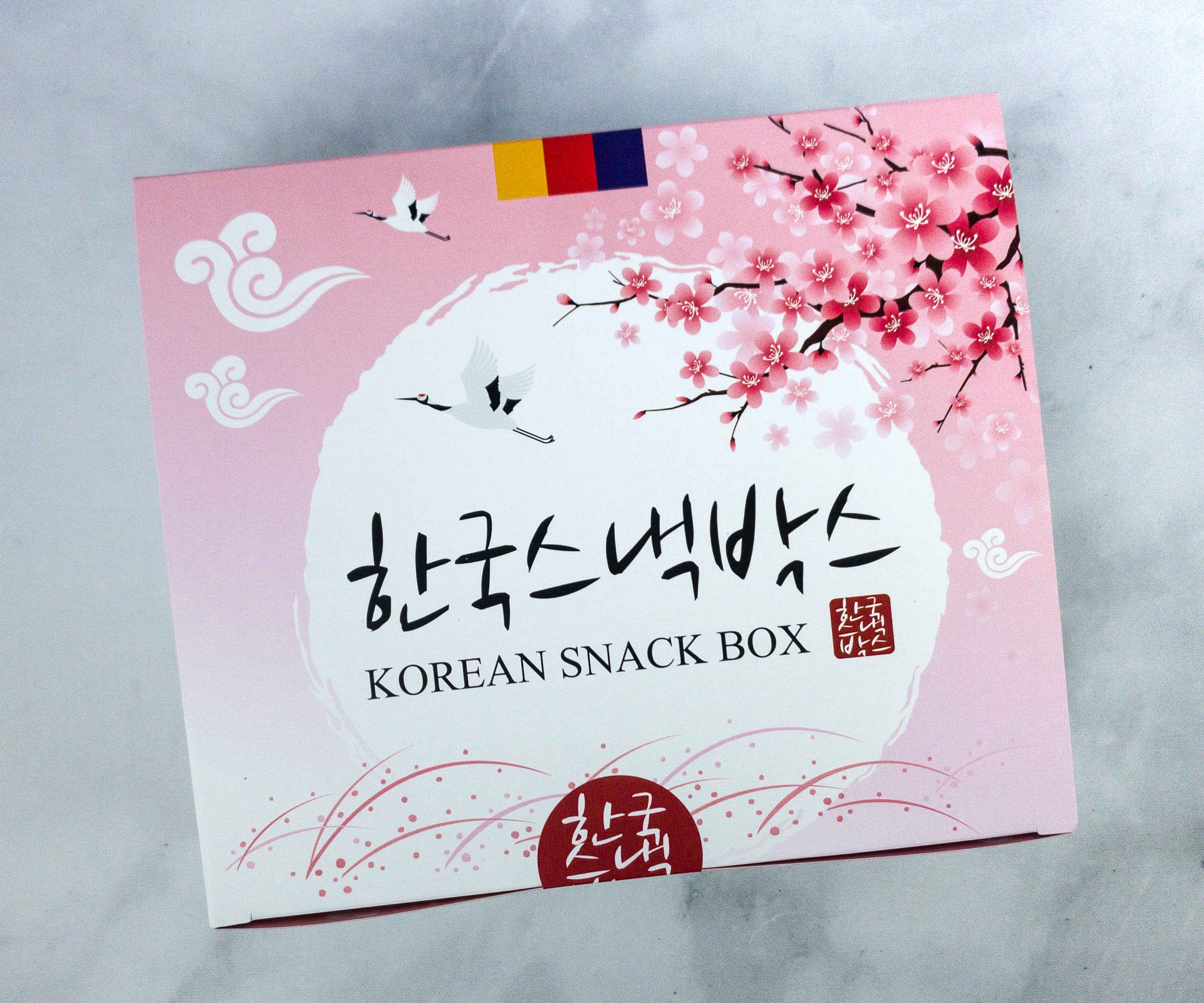 The Korean Snack Box is a monthly subscription box dedicated to premium Korean snacks. The subscription starts at $14.95 each month (Medium and Large boxes available), with free worldwide shipping. Each box comes in a beautiful Bokjumeoni (traditional Korean silk bag) with 5-10 or 10-15 items and tasters. You can now find the previous month box and earlier month's boxes in the Korean Snack box shop.
This is a review of the large $24.95 per month Korean Snack Box.
DEAL: Get $2 off your first subscription box with coupon code HELLOKOREA.
The box is in pink, with a cherry blossoms-inspired design.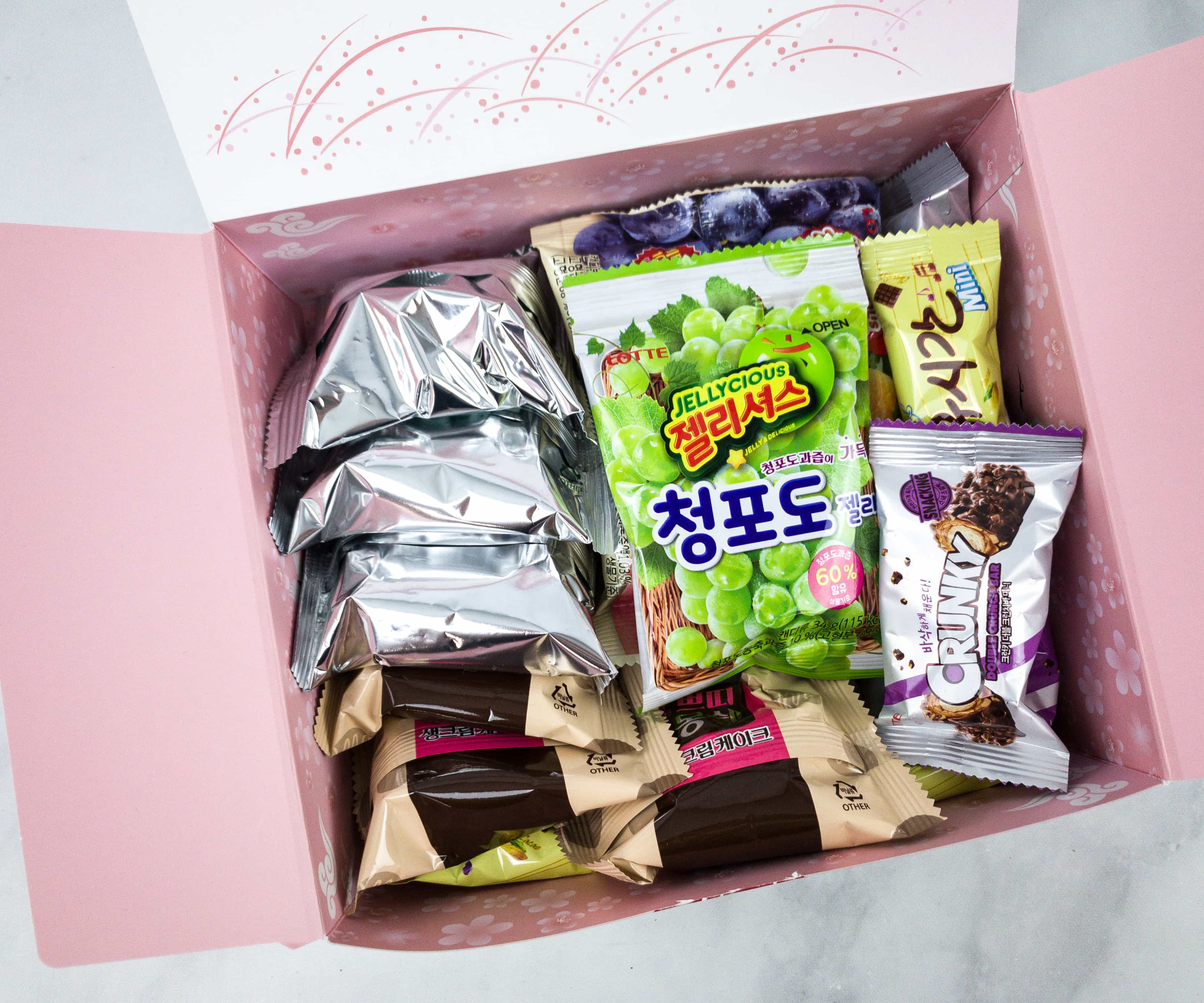 We've got a lot of yummy snacks here! There is no extra packaging but everything arrived in perfect condition.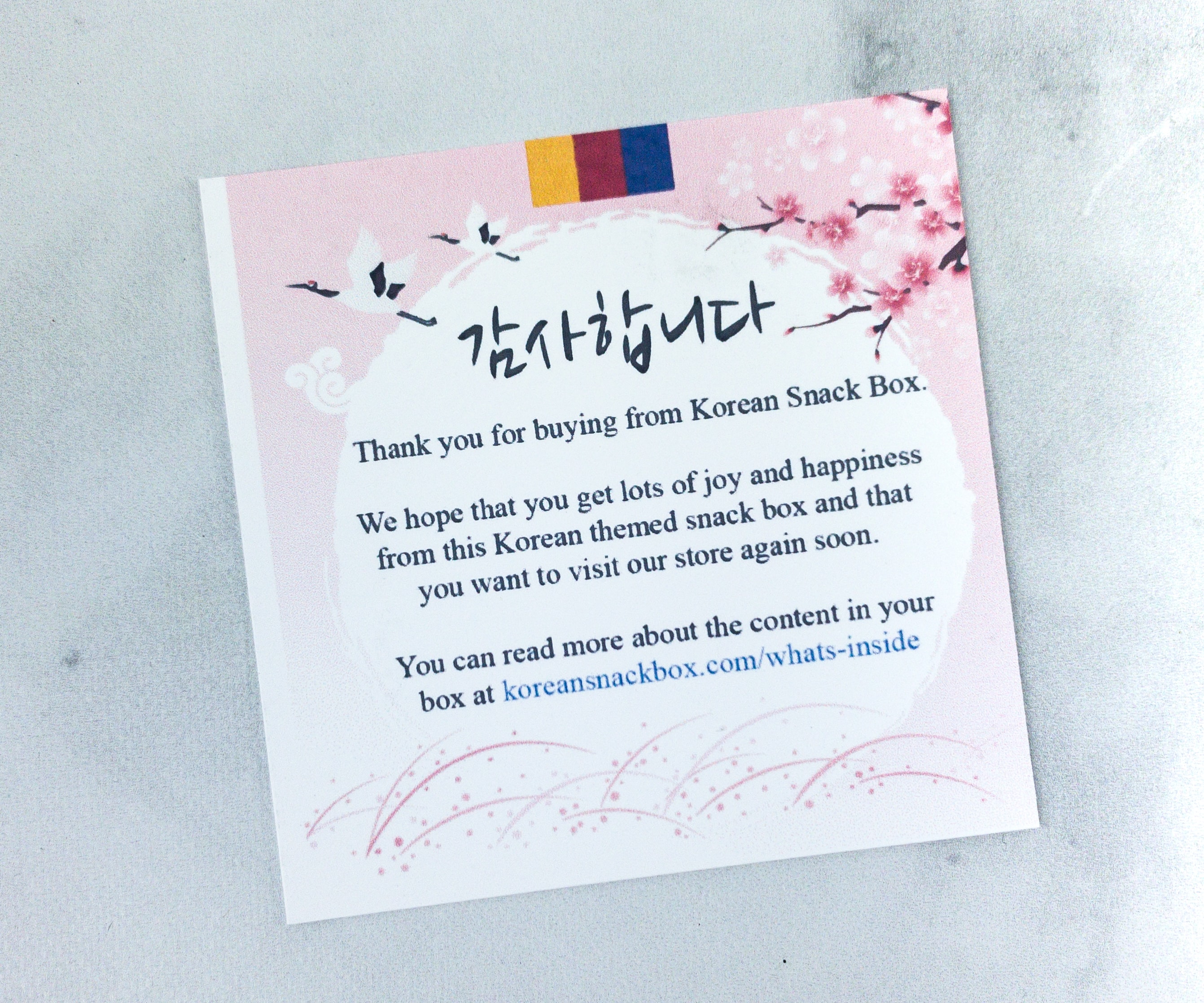 The card did not list the items in the box. Instead, they informed us that more information about the box contents can be found on their website.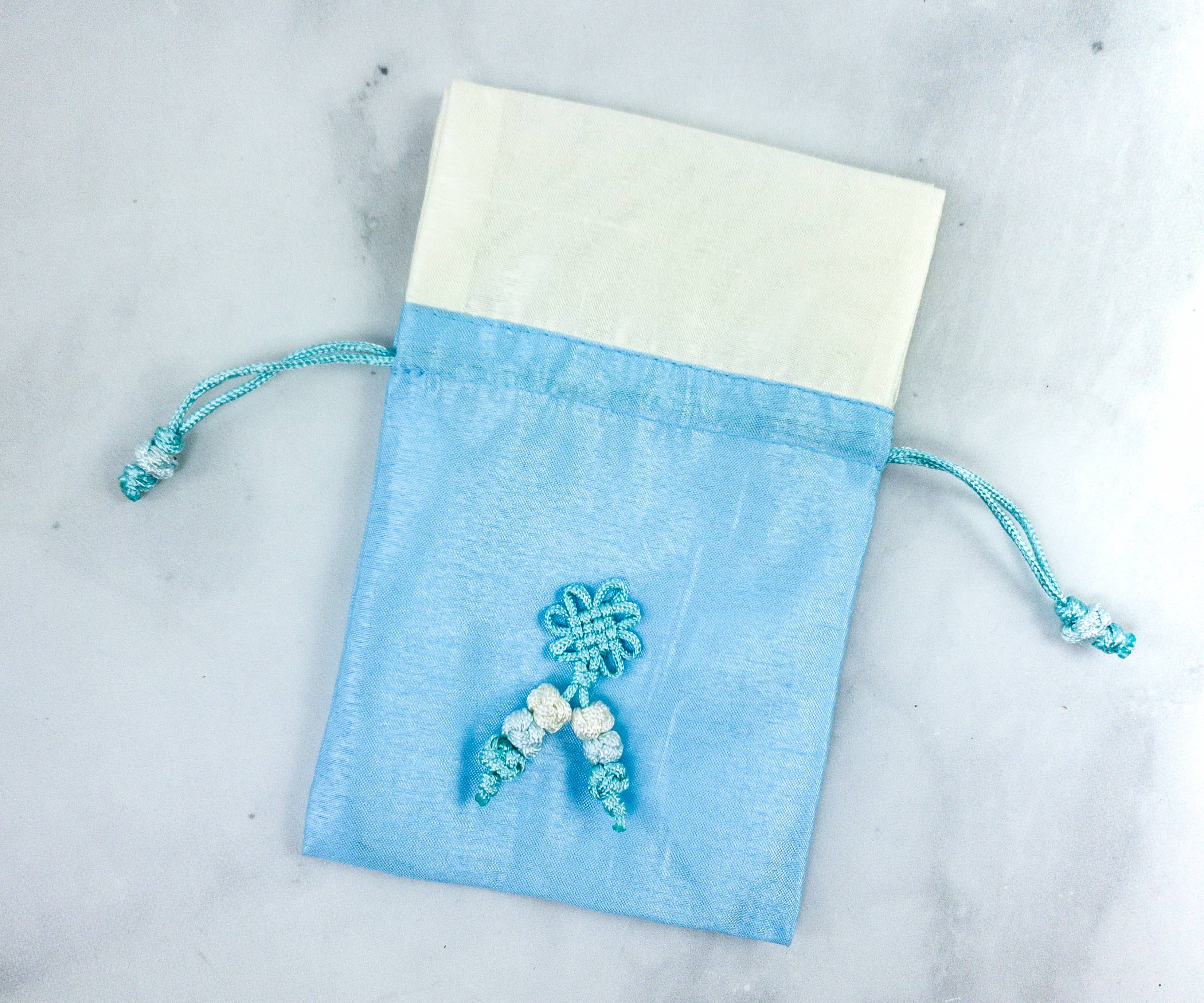 This month's box includes a blue Bokjumeoni. It is reusable as a purse, pouch, or even as a makeup bag!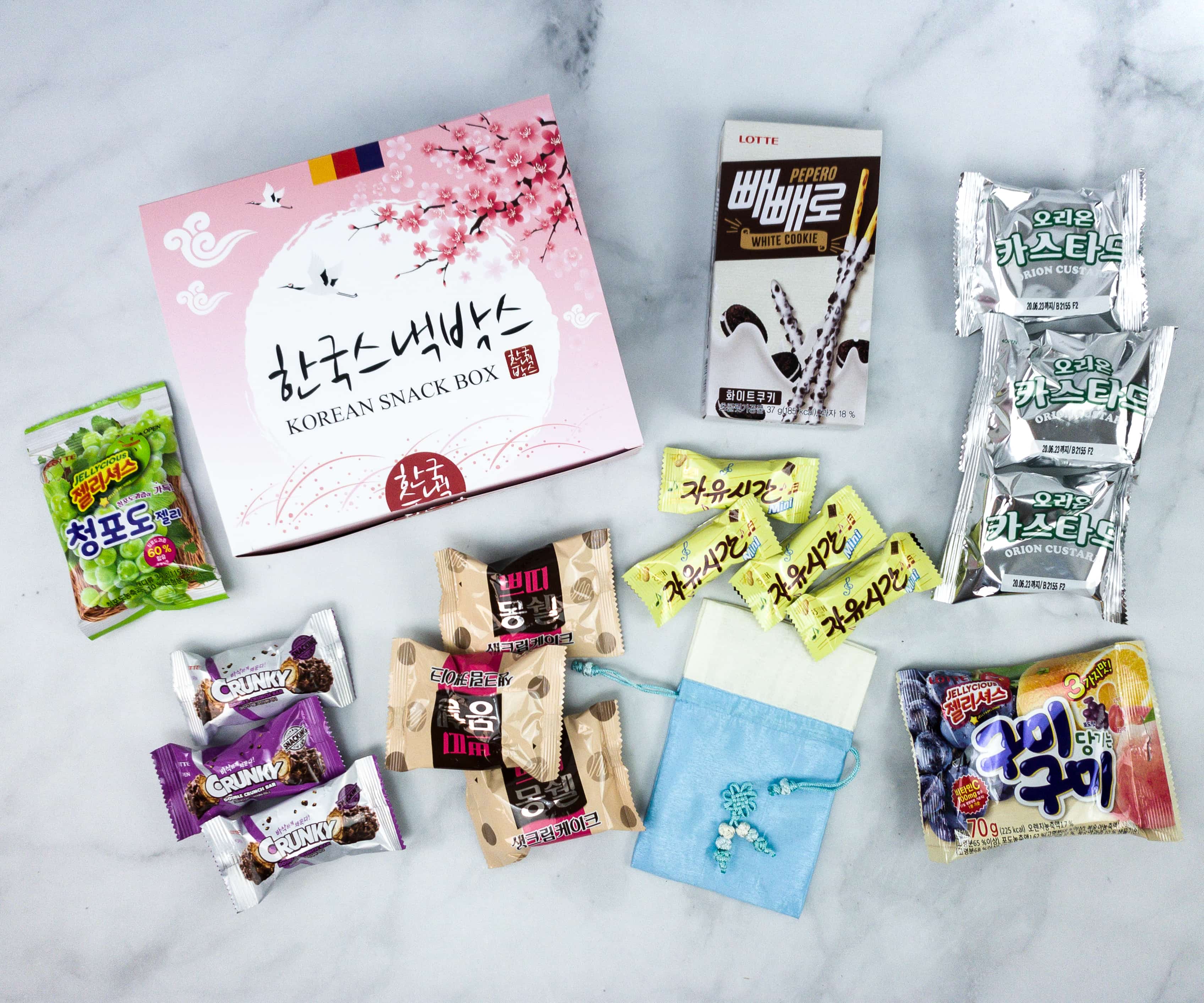 Everything in my box!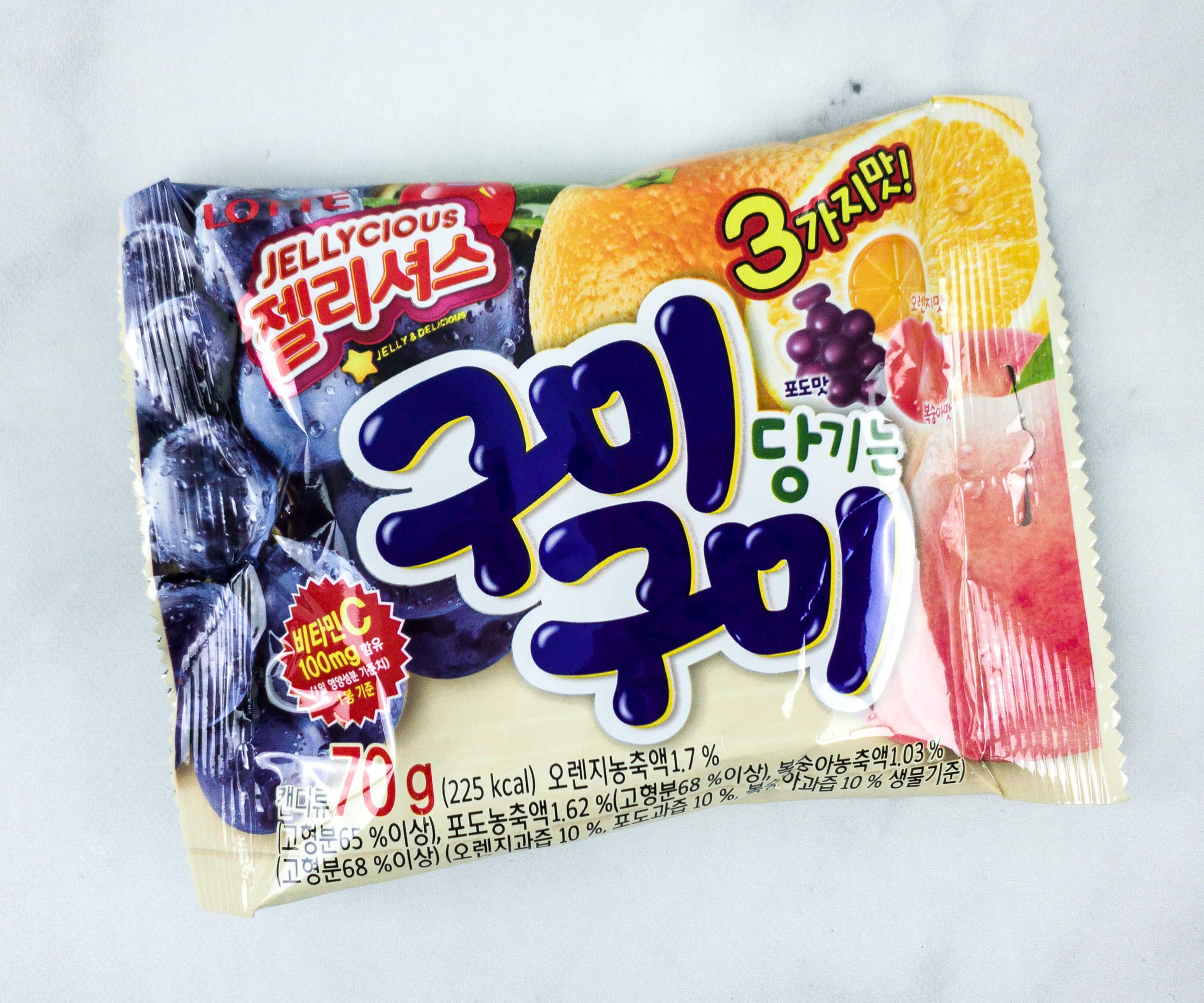 Jellycious Gumi Jelly. These gummy candies are soft and bite-sized, and they come in different fruit flavors: grapes, orange, and peach. Each piece is bursting with flavor, making the really satisfying and enjoyable.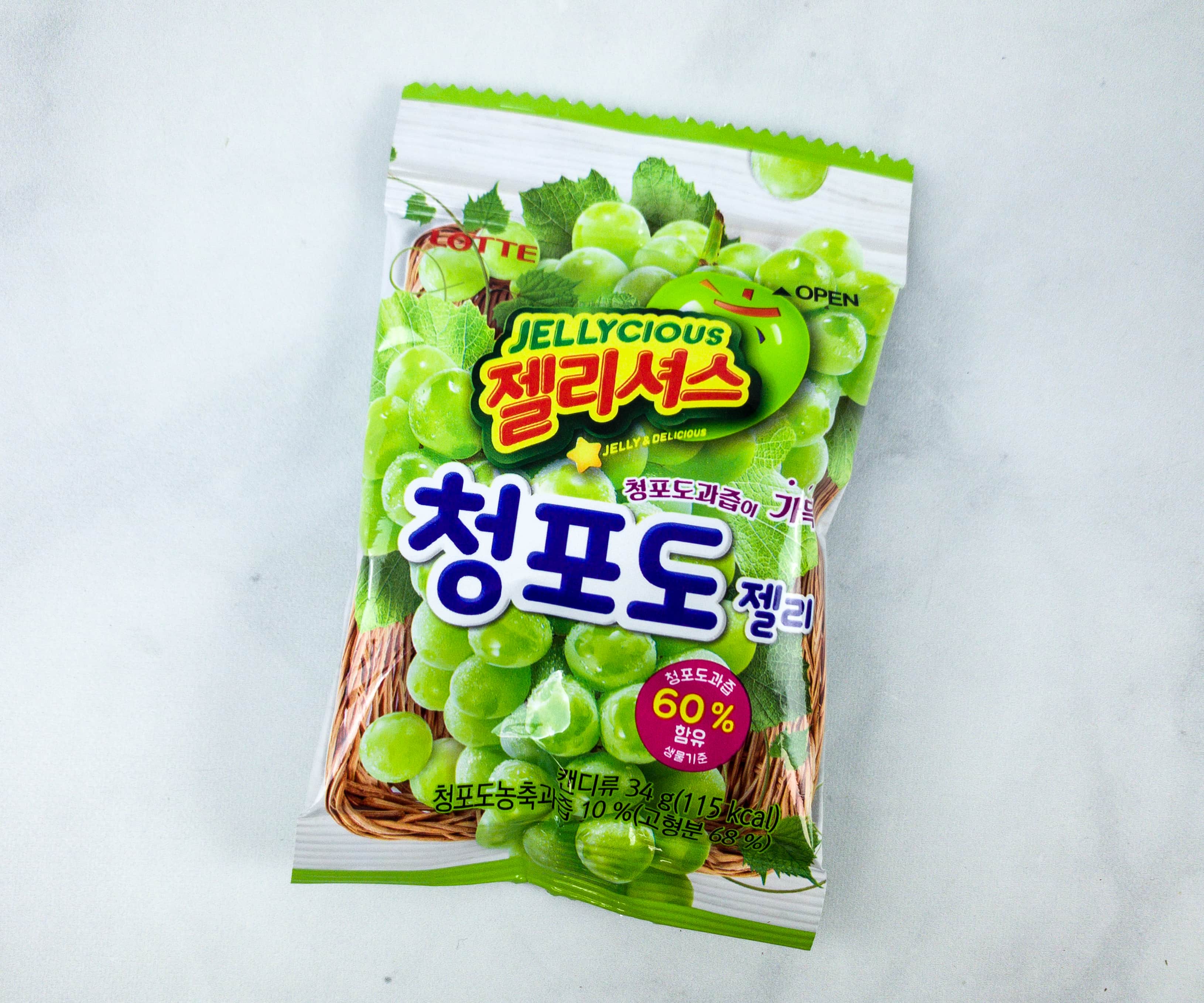 Jellycious Grape Jelly. Here's another pack of jellies, and this time they're grape flavored! Just like the first pack of jellies, these were soft, chewy, and flavorful. They didn't get stuck on our teeth either.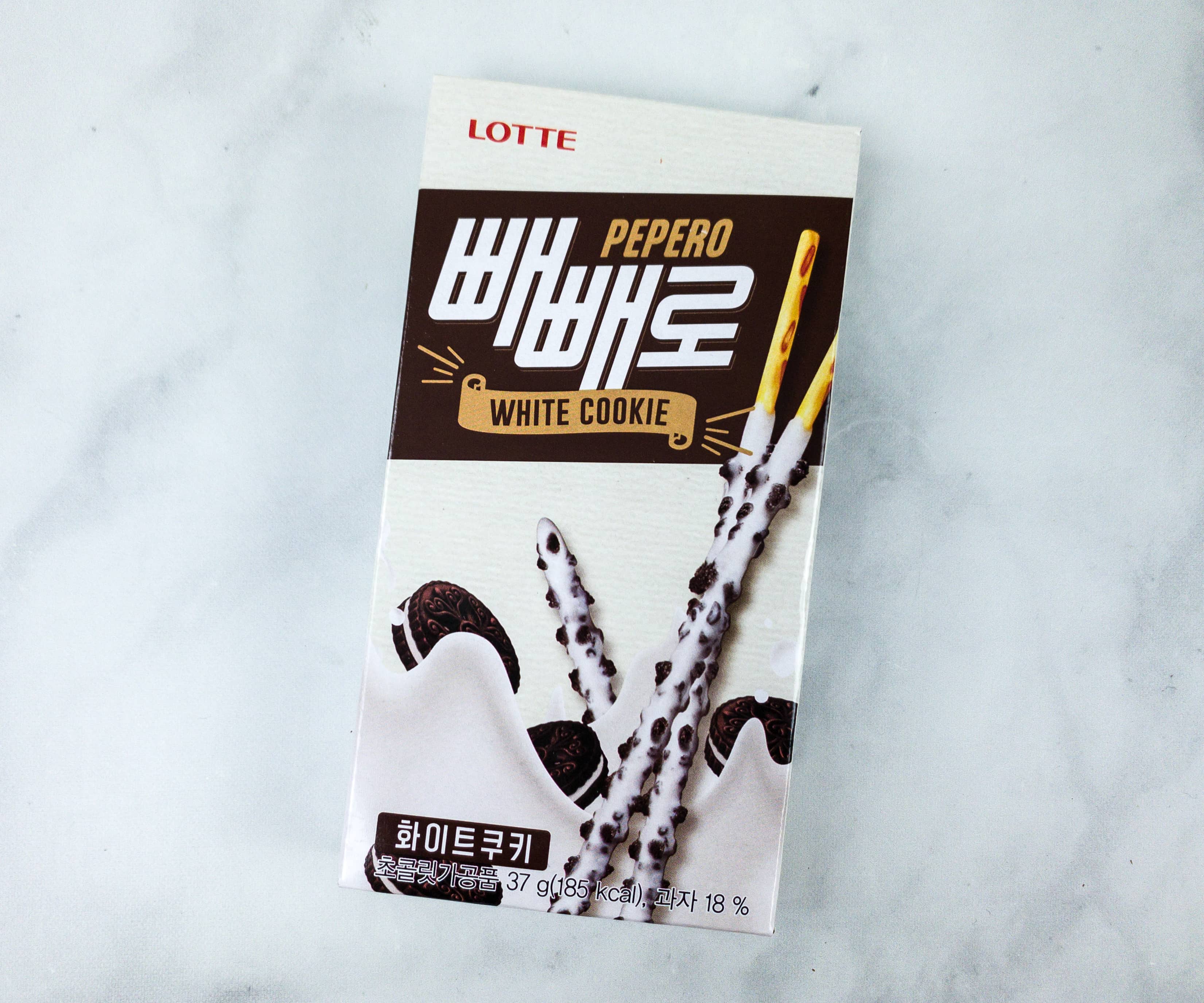 Pepero Vanilla Black Cookie. This version of Pepero snack is definitely a must-try! It's a unique dessert treat made with a crunchy cookie stick covered and a creamy vanilla coating plus sweet cookie bits. They're so yummy and addicting!
Crunky Dark Cookie Bar. These chocolate cookie bars feature a creamy caramel filling and a luscious dark chocolate coating with yummy cookie bits. They were as crunchy as promised and they were also really sweet. We got 3 pieces of this snack, perfect for sharing!
Jayusikan. The snack's name means break time! They're indeed perfect as a break time snack as they're sweet and energizing. These mini chocolate bars feature a chewy nougat mixed with real crunchy peanuts and coated with sweet chocolate. We got 4 pieces of this snack in the box!
Mon-Cher Petit Fresh Cream Cake. This cake snack remind us of the popular Korean choco pie. It's composed of a white cream filling and sandwiched between spongy cake. It's also coated with dark chocolate and drizzled with milk chocolate flavor. This cake is so soft and the filling is so creamy and sweet as well! We absolutely love it! We got 3 pieces in the box and they were gone in an instant.
Orion Custard. This month's box included two pieces of this super soft, fluffy, and flavorful custard cake. Each piece features a textured golden-brown crust with soft, spongy middle layer, and a yummy custard flavor filling inside. It makes a perfect pair with any hot beverage.
This month's box was once again filled with another curation of sweets and chocolaty snacks from Korea which my kids and I really loved so much! We even got our forever favorite Pepero and chocolate pies! Another thing we love about this subscription is that they included more than one serving for some of the snacks, making them perfect for sharing. All in all, it's a wonderful subscription for Korean snack lovers like us!
What do you think of Korean Snack Box?