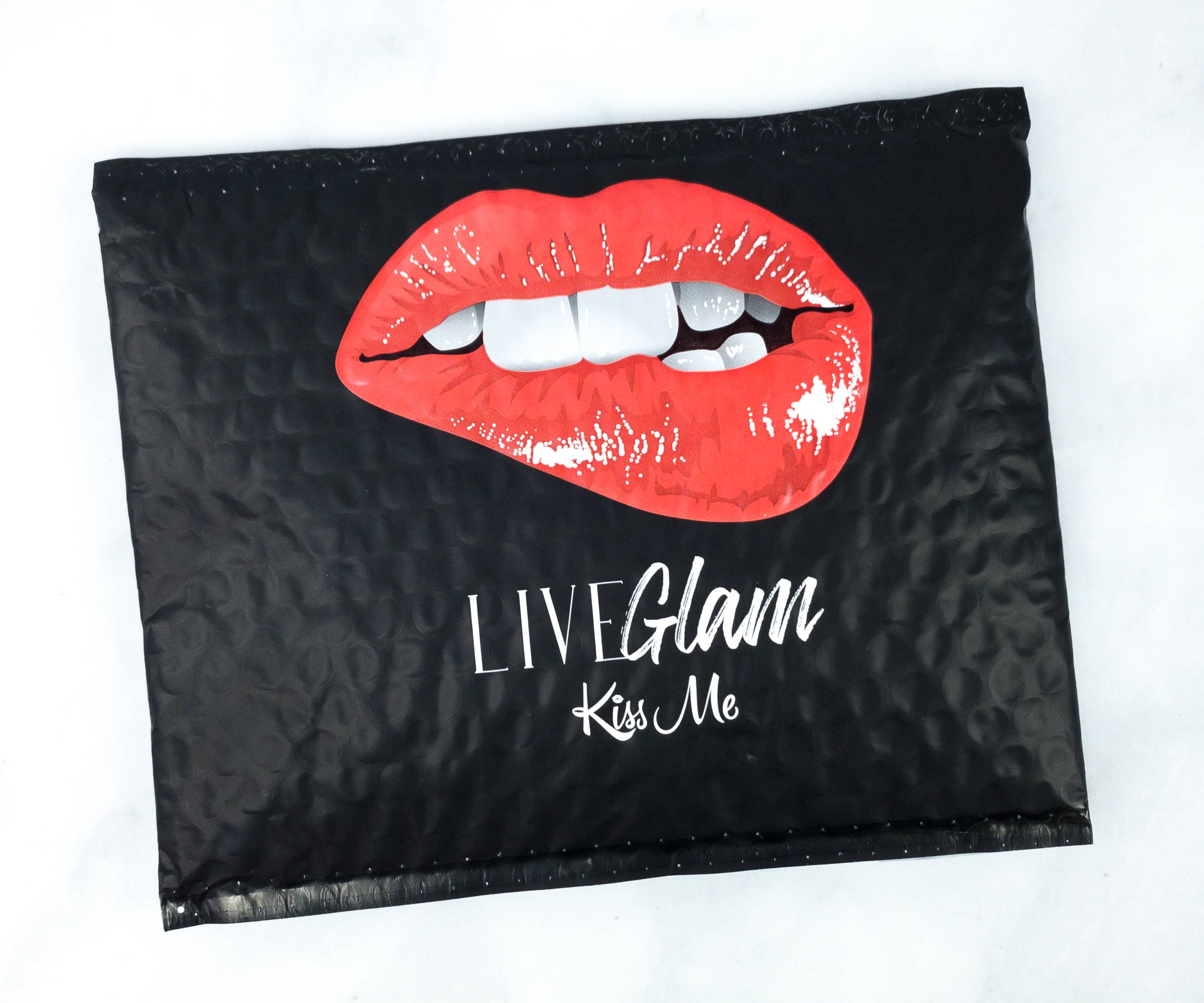 The KissMe Lipstick Club is a monthly liquid lipstick subscription from LiveGlam. Every month for $19.99 you'll receive 3 new exclusive liquid lipsticks – all long-lasting, highly pigmented, and deliciously scented!
LiveGlam also offers the MorpheMe Brush Club + ShadowMe Eye Shadow subscriptions.
DEAL: Get to pick a FREE lippie with any subscription plan during the sign up process! Use this link to sign up and activate the deal– no coupon code required! You'll also save $10 on a 6-month plan or get a free month with an annual subscription! You can save 10% in the shop with coupon code HELLOBOXES.
NOTE: New subscribers will be put on waitlist. It means that there is no guarantee that the collection they'll receive is the current month's collection once they are made an active member. However, you can also choose to trade your first set and become an active member of KissMe without being waitlisted.
The lipsticks arrived in a black bubble mailer with LiveGlam branding.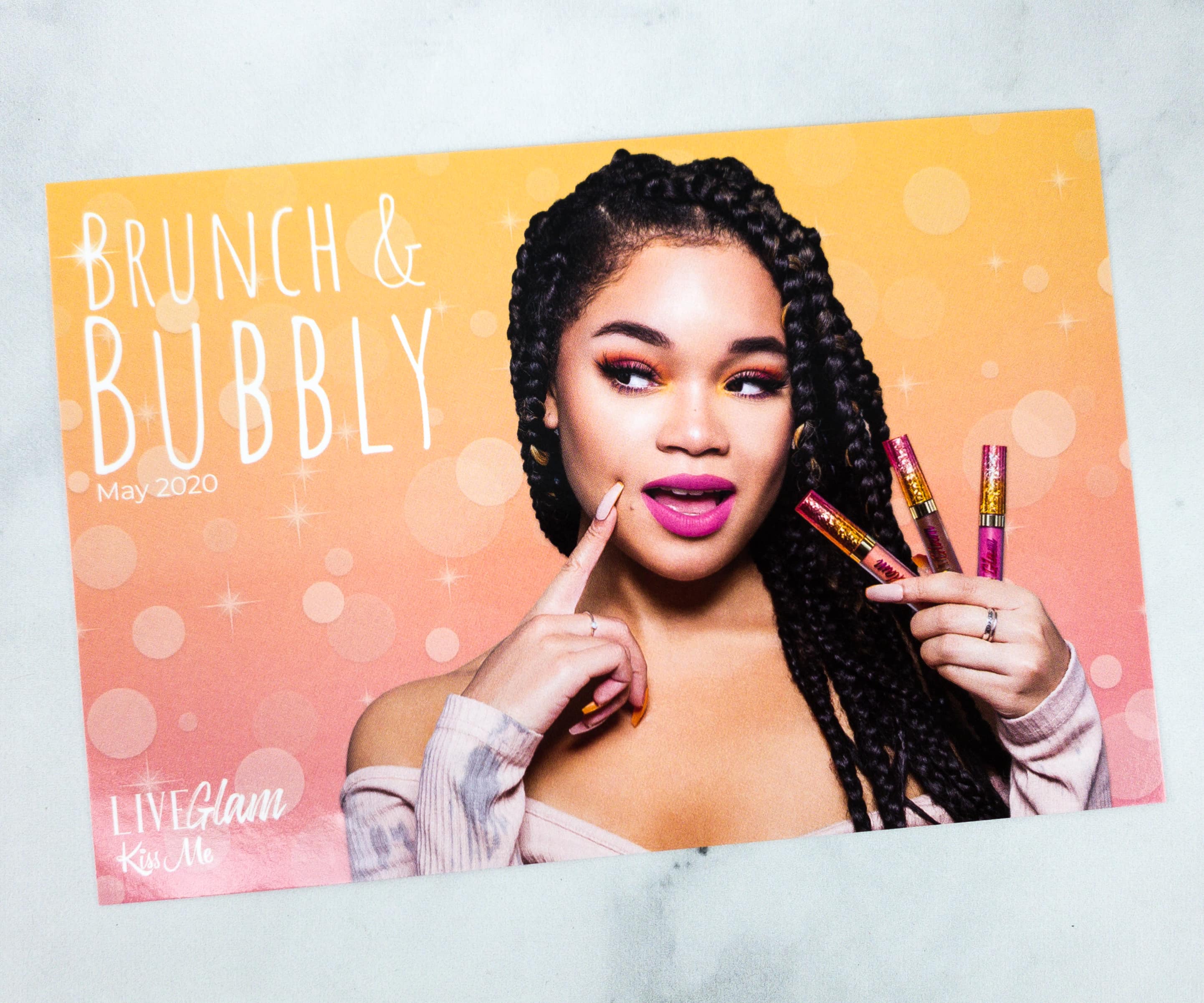 This month's theme is Brunch & Bubbly!
The information card lists all the lipstick shades in the package plus a brief description for each.
The lippies were packed in a light pink silk drawstring bag.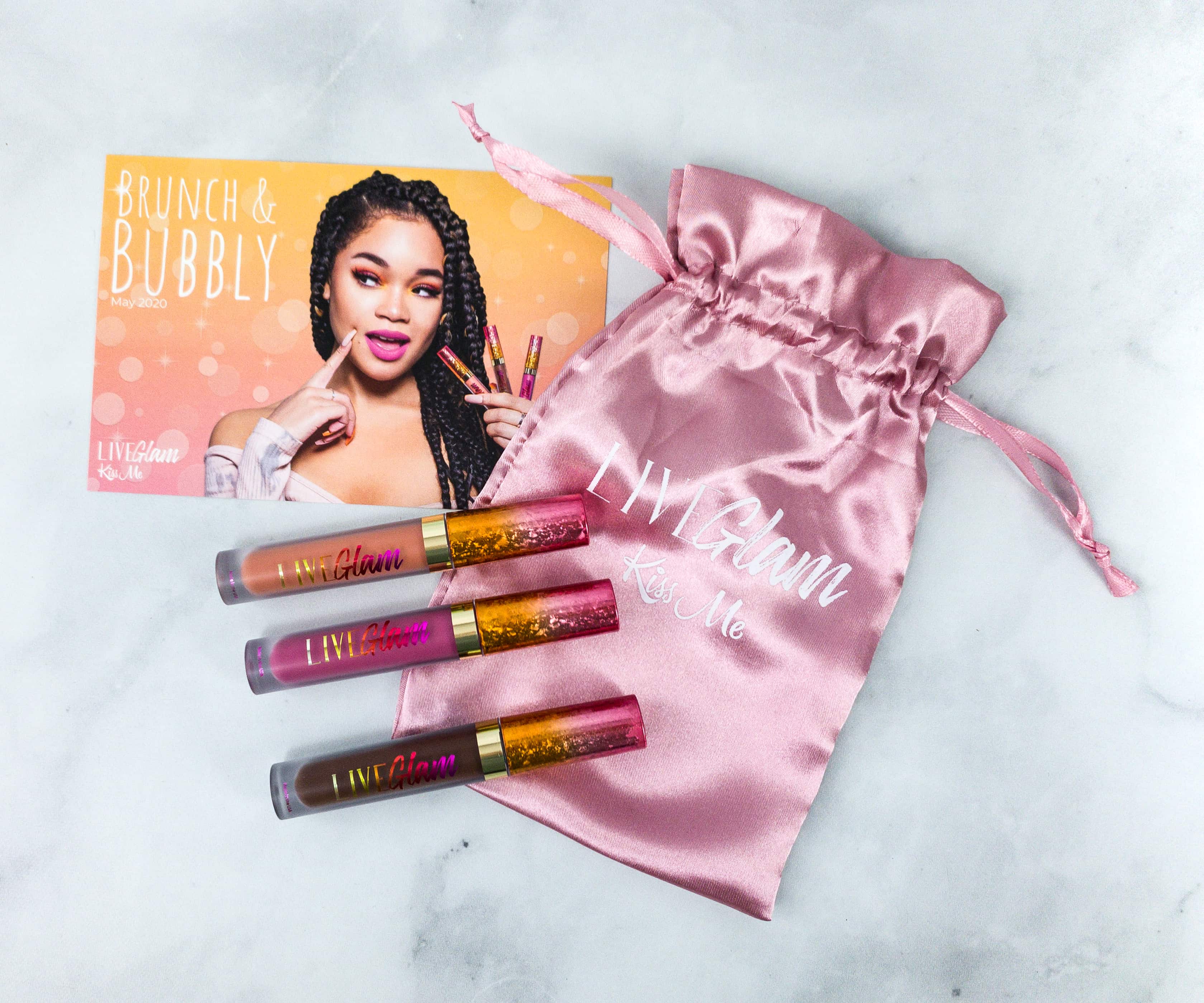 Everything in my box!
I'm so excited to check all these out! They never fail to come up with such witty names for their lippies!
Live Glam Peach Bellini. This peachy nude has a matte finish and it stays on forever! You can wear this with a heavy eye make up for a more glamorous effect, but it's still pretty when worn as is!
Live Glam Sunday Funday. I love this taffy pink color! It's playful and fun, perfect for a day out with the girls! This goes on super bright but as it dries, it tones down a bit to give you a pretty pink shade that can pass for an everyday lip color!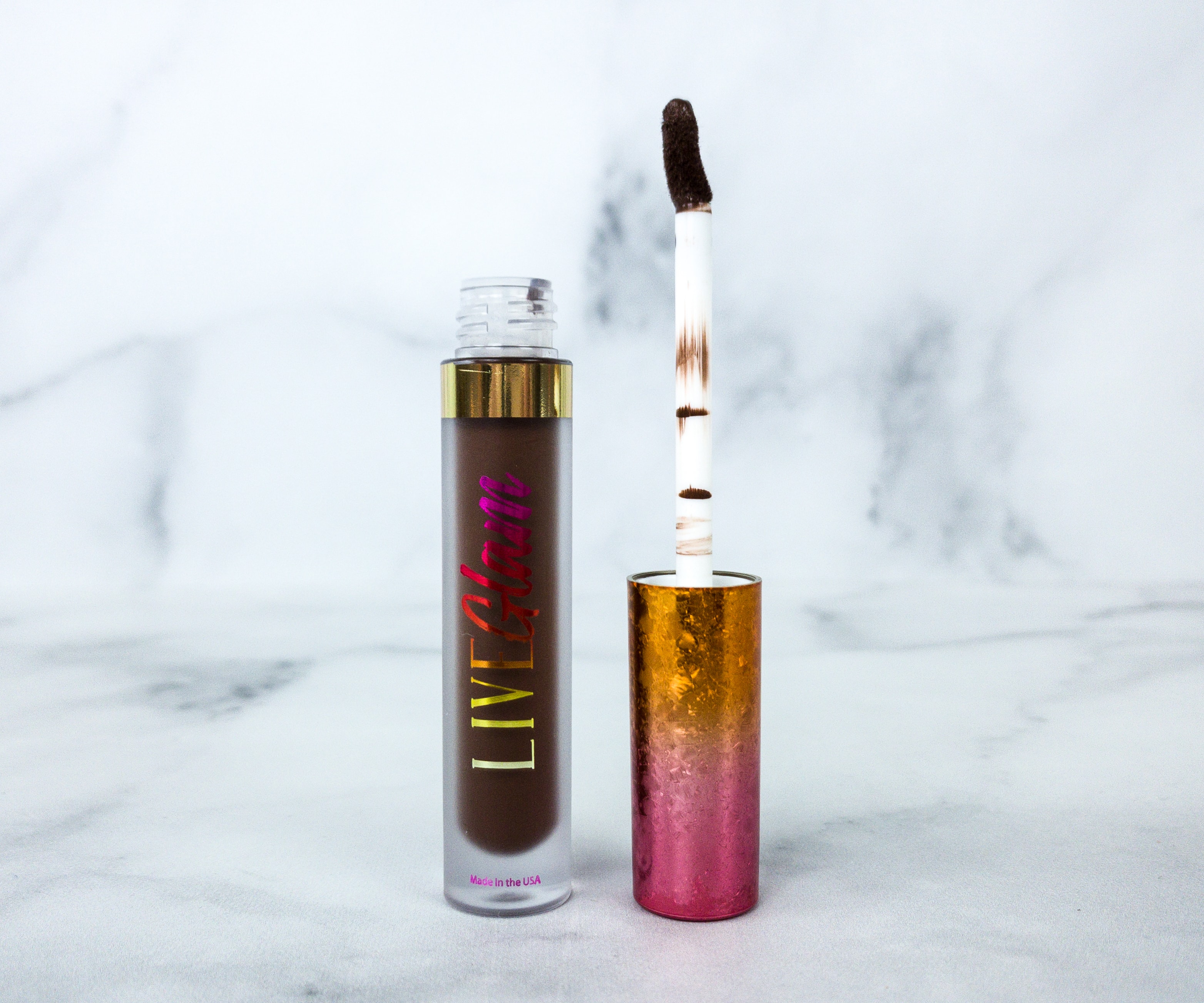 Live Glam Resting Brunch Face. A bold lip is not always about reds. This dark brown lippie shows just how striking this color can be! Great for a night out with the girls, this lip color will give you a more edgy look!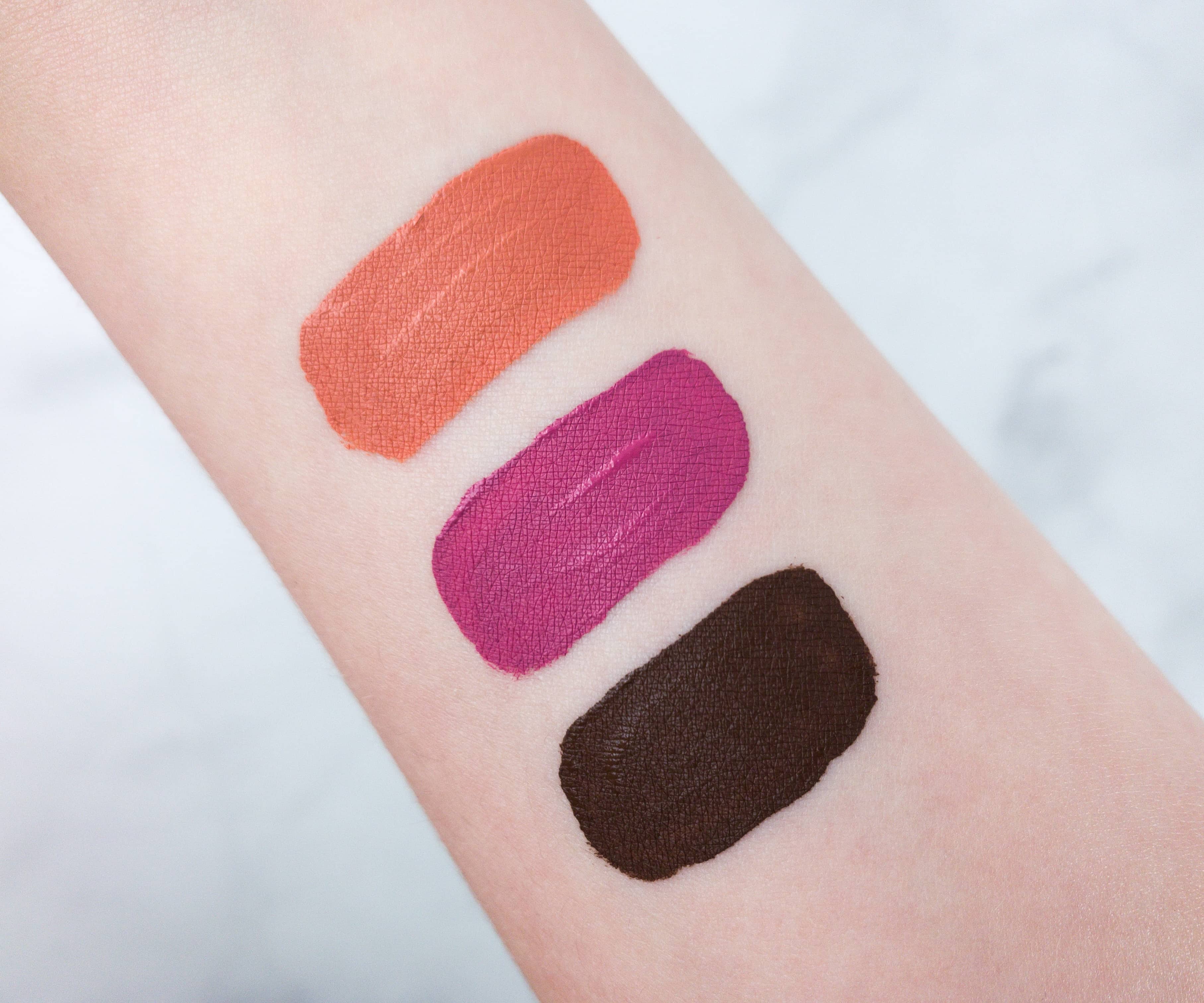 I love the diverse color selection that we got in this month's box! As usual, all the matte liquid lipstick formulations were awesome. They're kiss-proof and smudge-proof and they practically last forever on the lips! I like how comfortable it is to wear, as it doesn't dry out my lips nearly as much as others do! I really like combining Peach Bellini and Sunday Funday, it gives me a more balanced MLBB (My Lips But Better) shade that I really like wearing on a daily basis! Overall, everything in this box is just awesome and they're also great to mix and match together to create more shades so I couldn't be happier!
Any thoughts on this month's colors?