Kids Tasty Bite Box is a monthly healthy snack subscription box for kids. They ship 8-10 healthy snacks in each monthly box, which are organic, non-GMO, or all-natural. A month-to-month subscription costs $19.99. To save, you can get a 3-month prepay subscription for $56.97 or a 6-month prepay subscription for $107.94 or a 12-month prepay subscription for $203.88.
DEAL: Get 20% off your first box! Use coupon code HELLO20.
Upon opening, we were greeted by a thank you card from Kids Tasty Bite Box!
There are no fillers in the box but everything arrived in good condition.
For every snack box they ship, they also donate two meals to No Kid Hungry, a child hunger organization dedicated to ending childhood hunger in the United States.
The back of the card lists down all the items inside as well as notes if they're organic, non-GMO, gluten-free, or vegan. There's even a recipe for Rainbow Fruit Kabobs!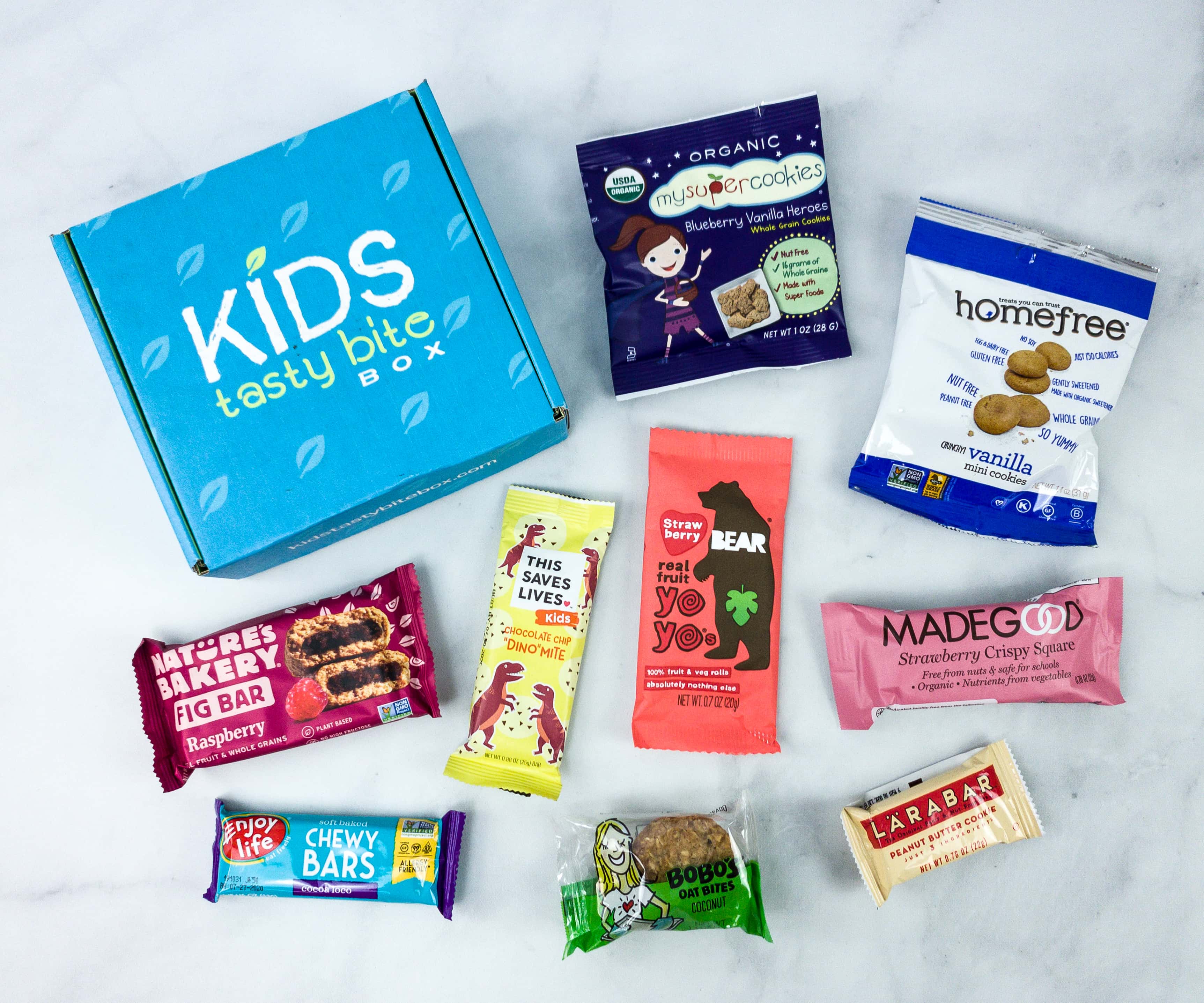 Everything in my box!
Homefree Crunchy Vanilla Mini Cookies ($1.39) These bite-sized cookies are crunchy and not overly sweet. The small pack is just enough for one serving, and also convenient as an on-the-go snack. These cookies are also gluten-free but taste just like regular cookies. They weren't crumbly either!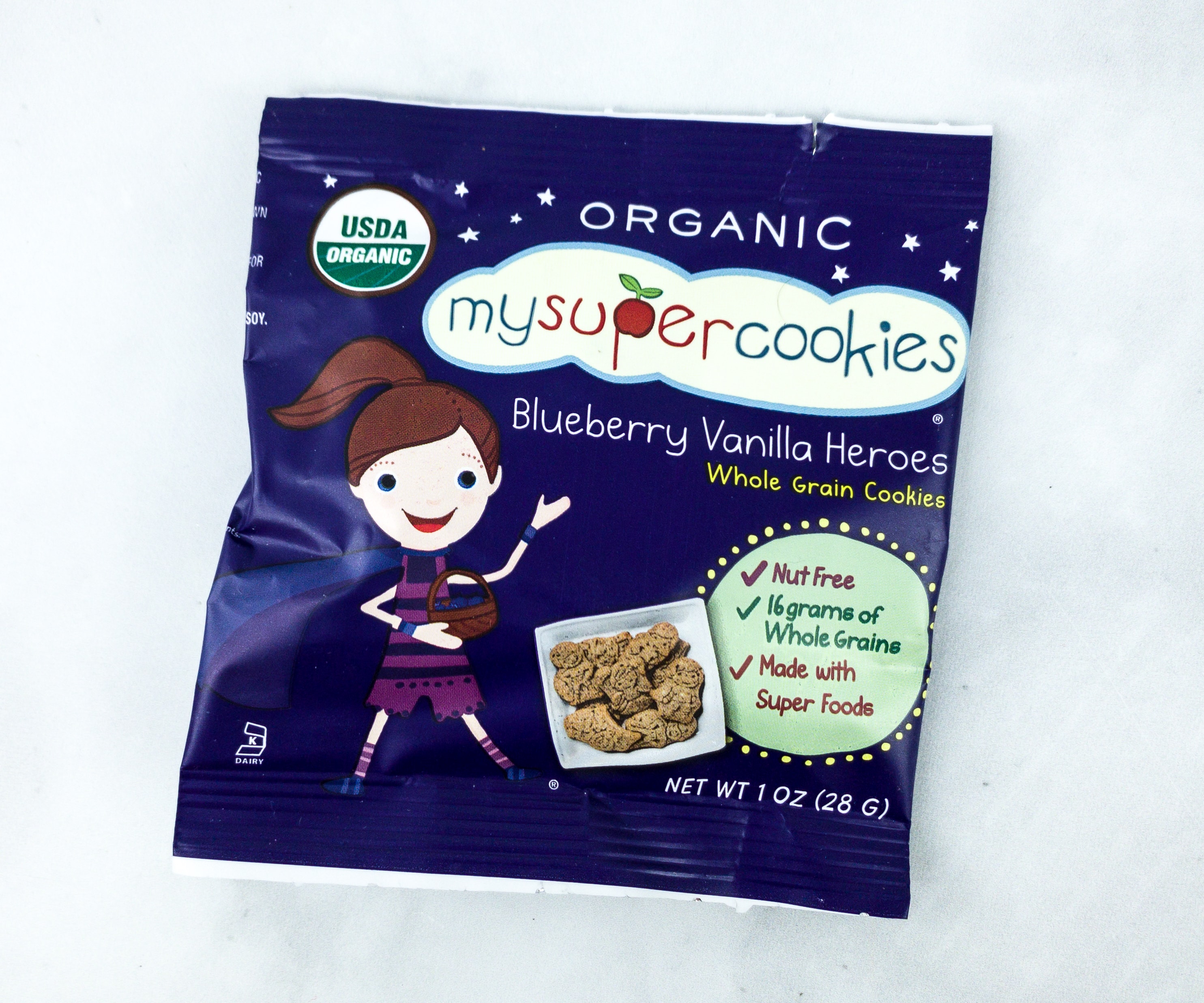 My Super Cookies Blueberry Vanilla Heroes Whole Grain Cookies ($1.23) We got another pack of cookies, and this time they are hero-themed! The cookies are definitely a hit with my kids because of their fun shapes. These are made with chia and flax seeds, which are rich in fiber and other essential nutrients. The blend of blueberry and vanilla in each cookie is definitely satisfying!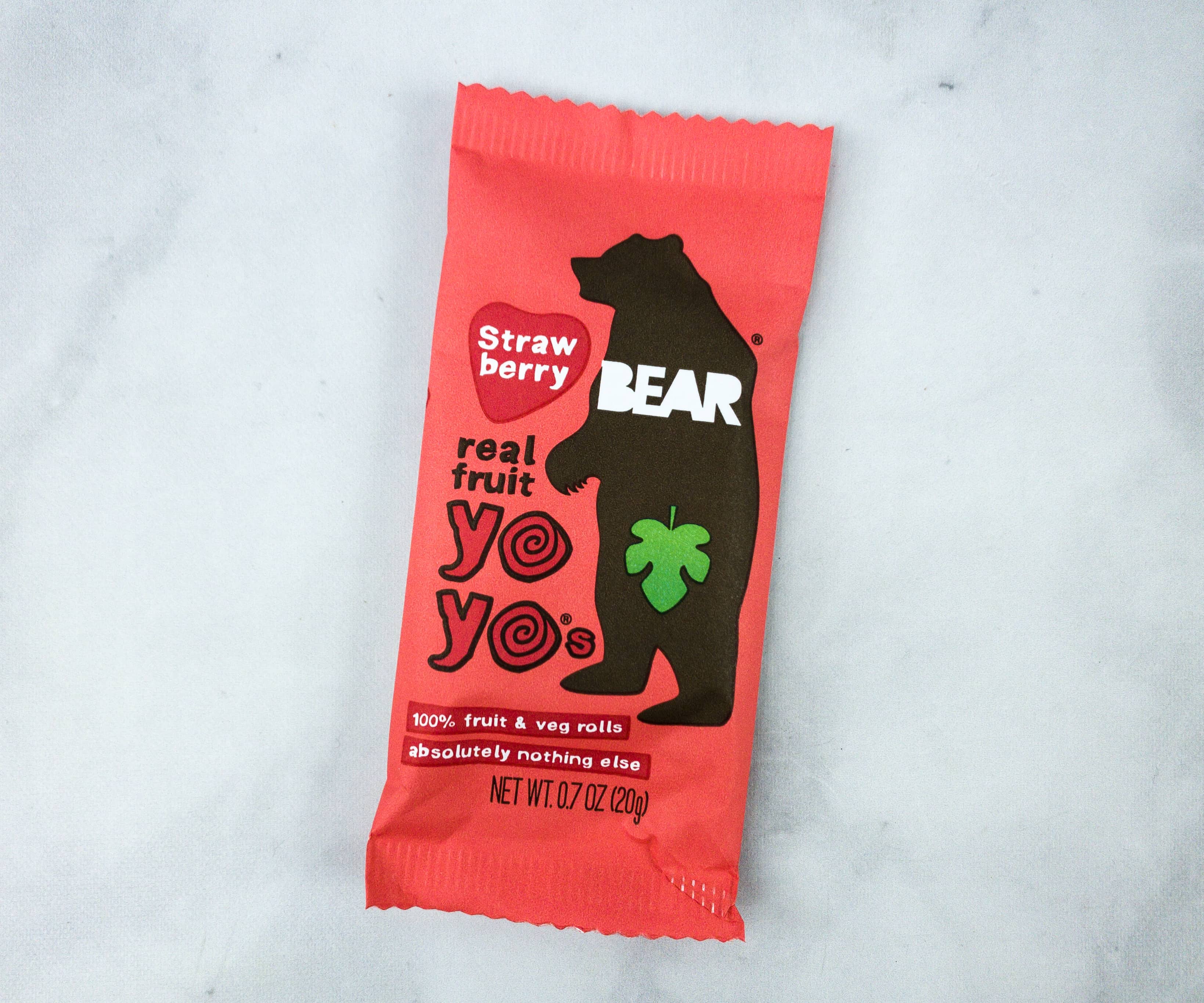 Bear Real Fruit Yoyo's Strawberry ($0.77) The strawberry taste is very prominent in these snack rolls, but there are still hints of apples and pears. Also, I can really see why my kids love them! They're sweet but not super sweet and there's a slightly tangy taste which gives the perfect balance! It makes a great alternative to regular fruit leathers!
Nature's Bakery Raspberry Fig Bar ($1) This fig bar is a perfect afternoon snack! It's soft and fluffy, plus it's bursting with fillings. The raspberries are super juicy and the whole grains tone the sweetness down. It also pairs well with hot beverages!
Enjoy Life Cocoa Loco Chewy Bar ($0.86) Here's the perfect brownie alternative! This choco bar is moist and chewy, and it's also nut-free and dairy-free. It's made with cane sugar so the sweetener doesn't undergo the same level of processing that refined sugar goes through, meaning it's closer to natural!
This Saves Lives Chocolate Chip "Dino" Mite Bar ($1.20) This snack bar is soft and tasty and could fill you up really easily! It has chocolate chips, wholesome oats, fruits, and even veggies so you're sure you get all the good stuff. My kids liked this one and I found myself wanting some more too!
Made Good Strawberry Crispy Square ($3.49) I love that this yummy bar came in snack size for good portion control! This rice crispy bar is filled with amazing stuff, including freeze-dried strawberry bits and vegetable extracts. It doesn't taste like vegetables though, so it's definitely a hit with kids!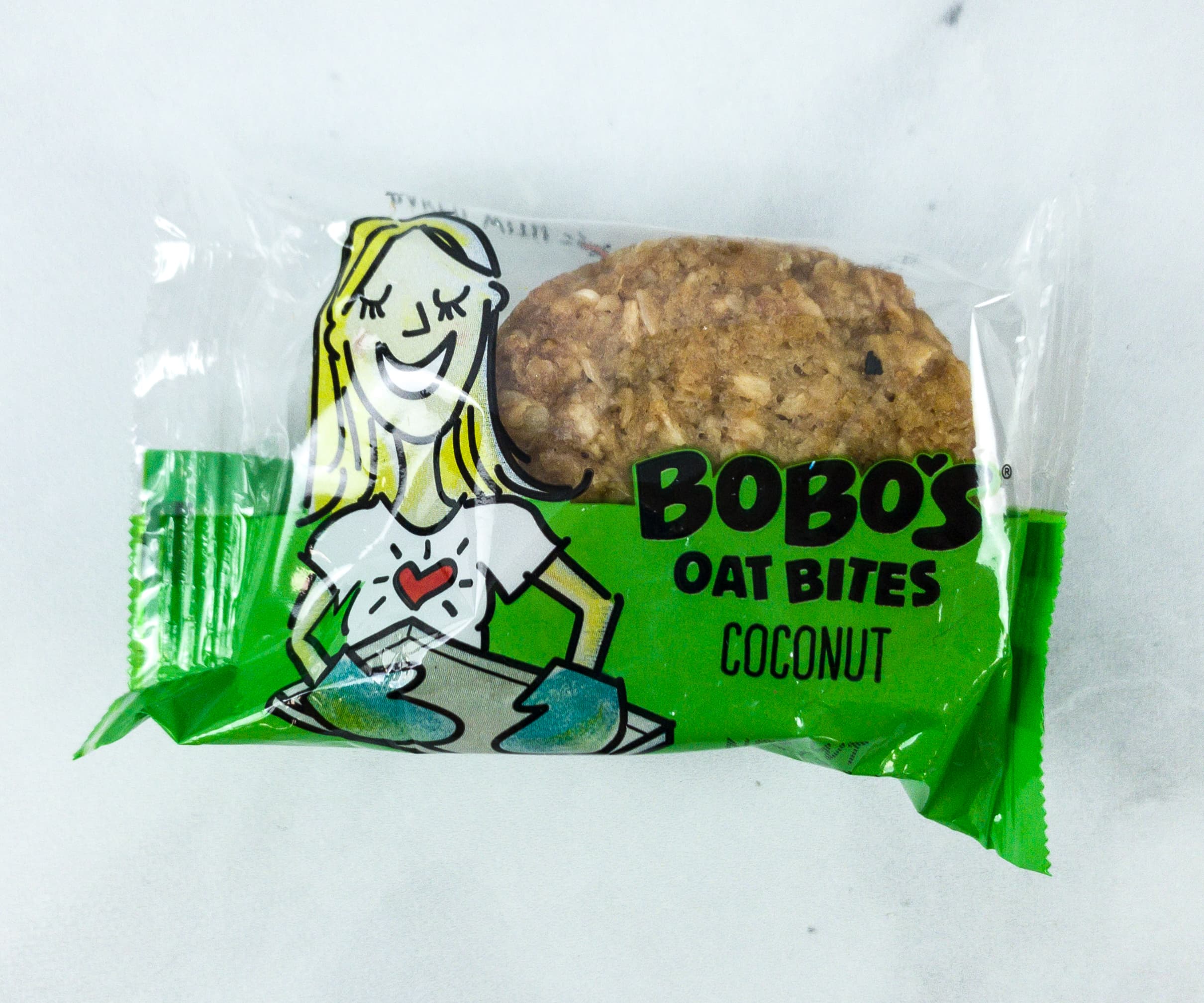 Bobo's Oat Bites Coconut ($0.99) This is a great snack for coconut lovers. The texture is great and the flavors are addicting. This tastes great as is, but you can also warm it up before serving!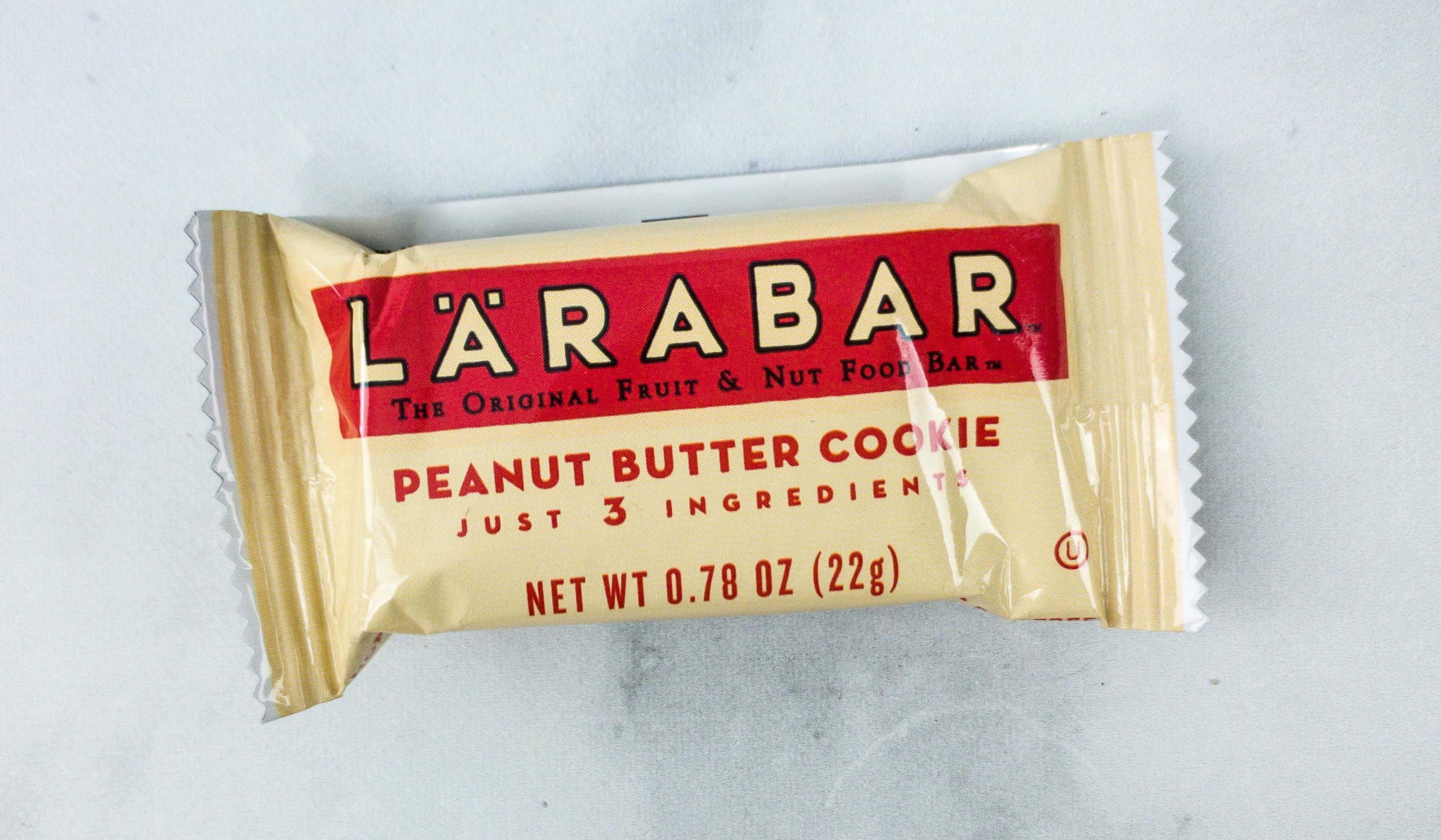 Larabar Peanut Butter Cookie ($0.46) Who doesn't like peanut butter cookies? This is the healthier version, made with only 3 ingredients: peanuts, dates, and sea salt. It tastes just like the regular ones as it's chewy, nutty, and definitely satisfying. It's also perfect as an on-the-go snack!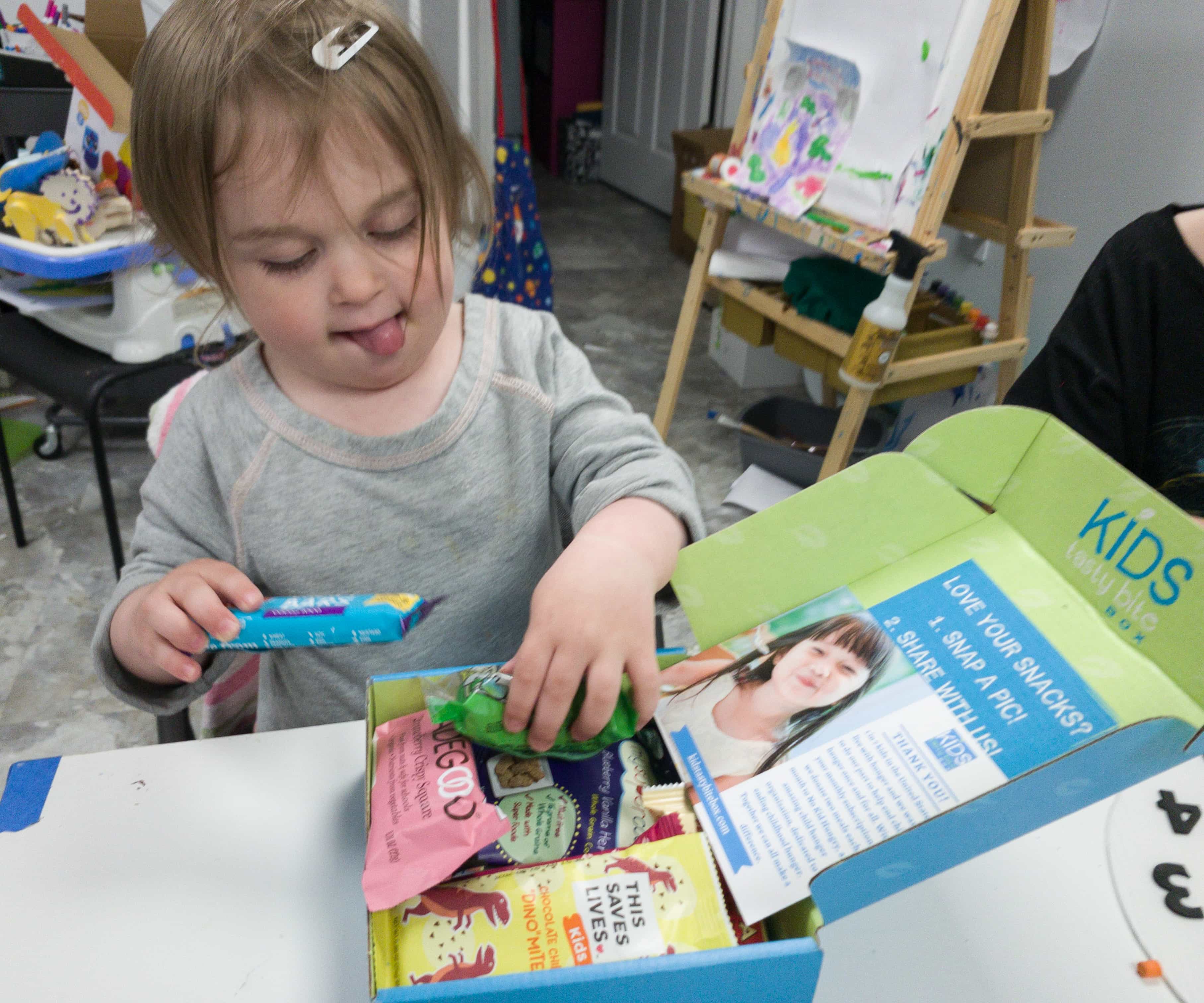 My daughter was excited about the snacks in the box!
This little girl decided what she wanted to try first was the Cocoa Loco Chewy Bar!
The snack was pretty good! YUM! Tasty and healthy!
We had such a great time trying out the healthy snacks in this box! My kids loved all the goodies in the box, especially the cookies and the chocolate snack bars! Kids Tasty Bite Box surely knows what types of snacks kids love, from chocolaty to fruity and everything in between. Still, everything is made with healthy ingredients, so you won't feel guilty giving them to your kids. This is just our first box and we're already impressed!
What do you think of this month's box?