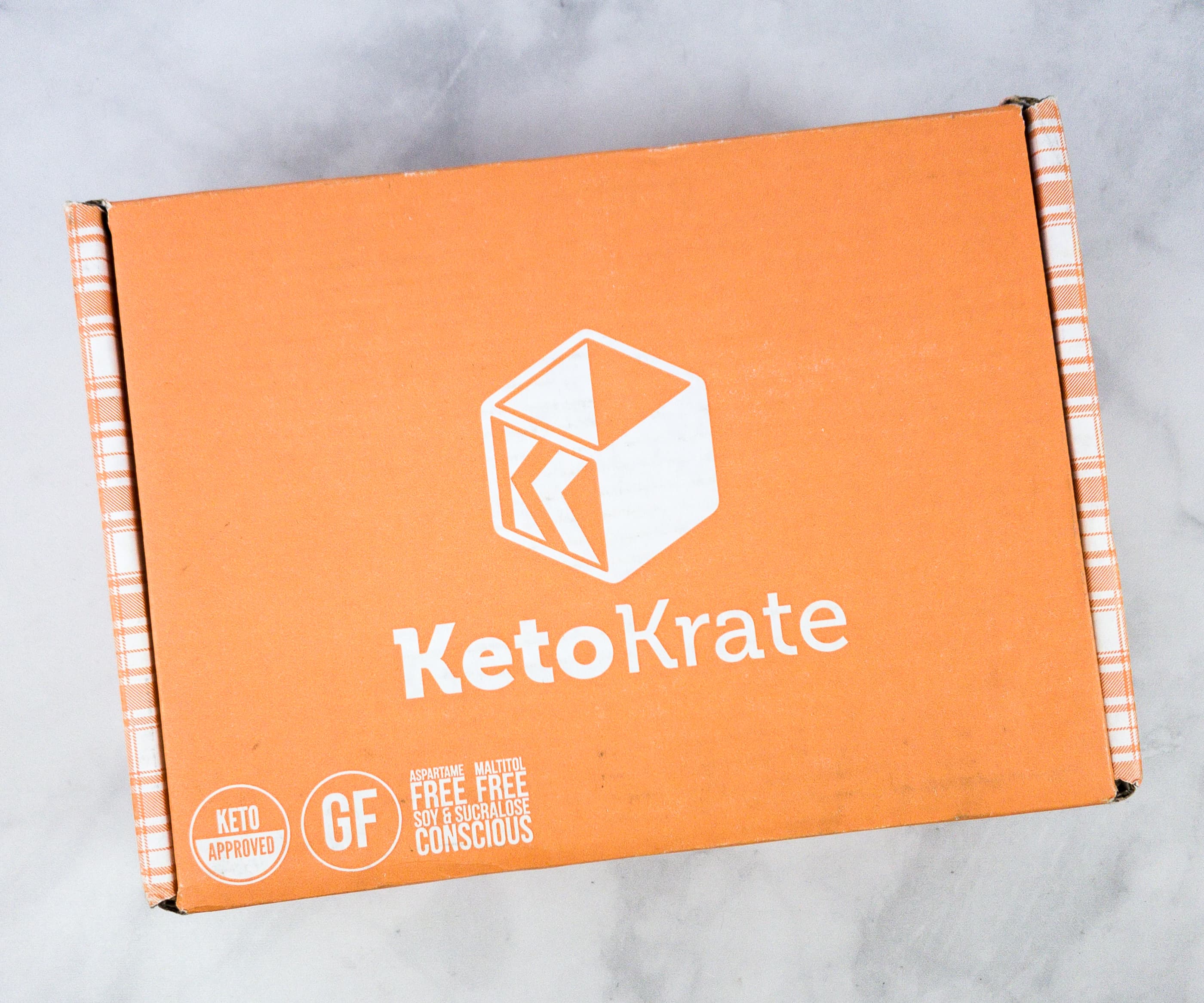 Keto Krate offers a subscription box for those who love keto snacks! Every month, members receive 10+ full-sized keto snacks with less than 5g net carbs per serving, as well as printed insert including keto tips, keto recipes, keto advice, member case studies, and other information to keep you inspired with your keto journey. Members also get VIP access to the members-only KetoShop and Krate.Club. KetoShop is where you can discover and purchase more keto-friendly goodies including past Krates and one-off items. Krate.Club is where you'll find more useful information, discounts, recipes, and more for the current month's KetoKrate! The subscription costs $39.99 a month, plus free shipping.
DEAL: Get $10 off your first Krate! Use coupon code HELLO100FF.
The low-carb snacks are packed in an orange box and sealed with a sticker.
The box is full!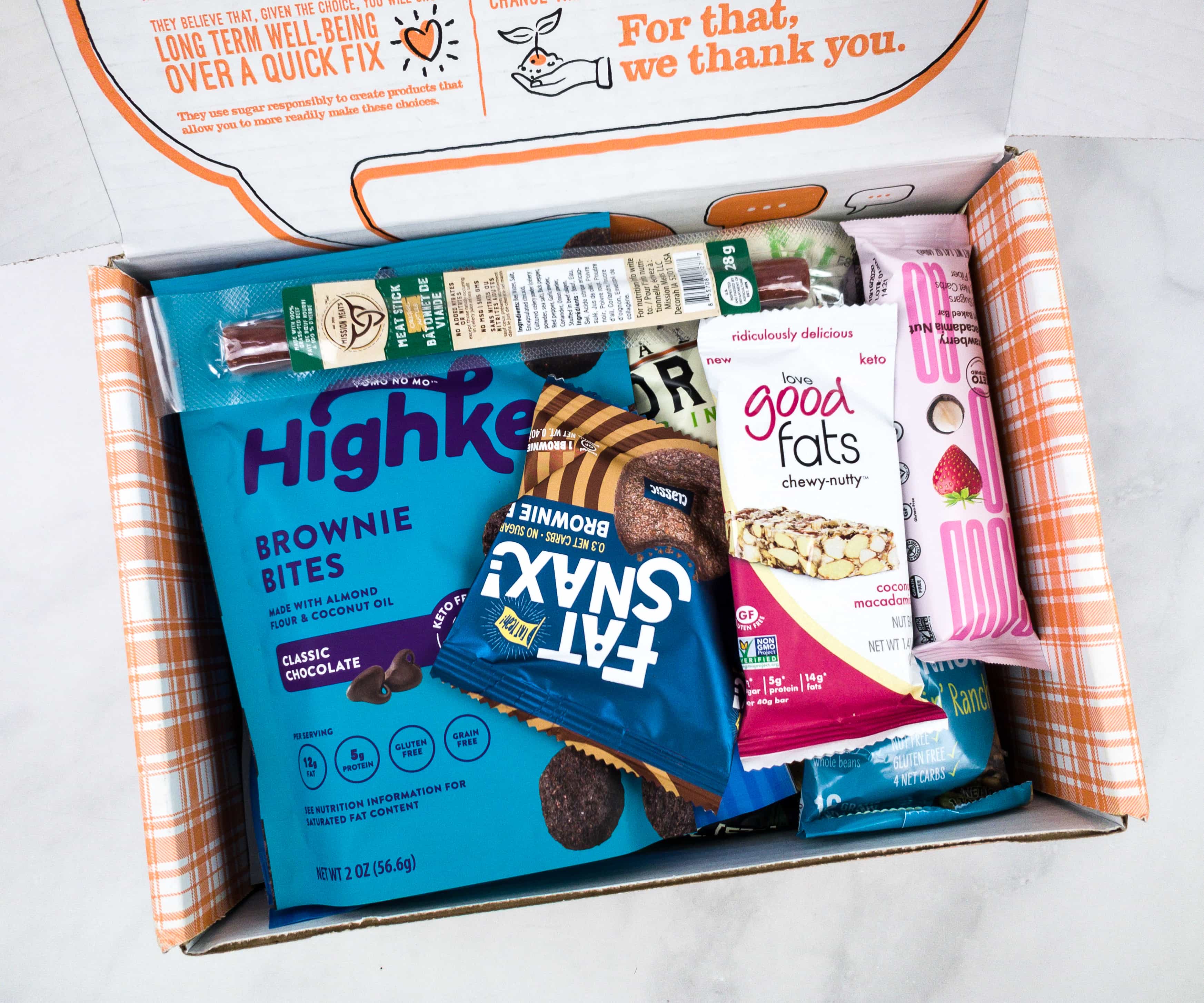 The snacks were neatly stacked inside.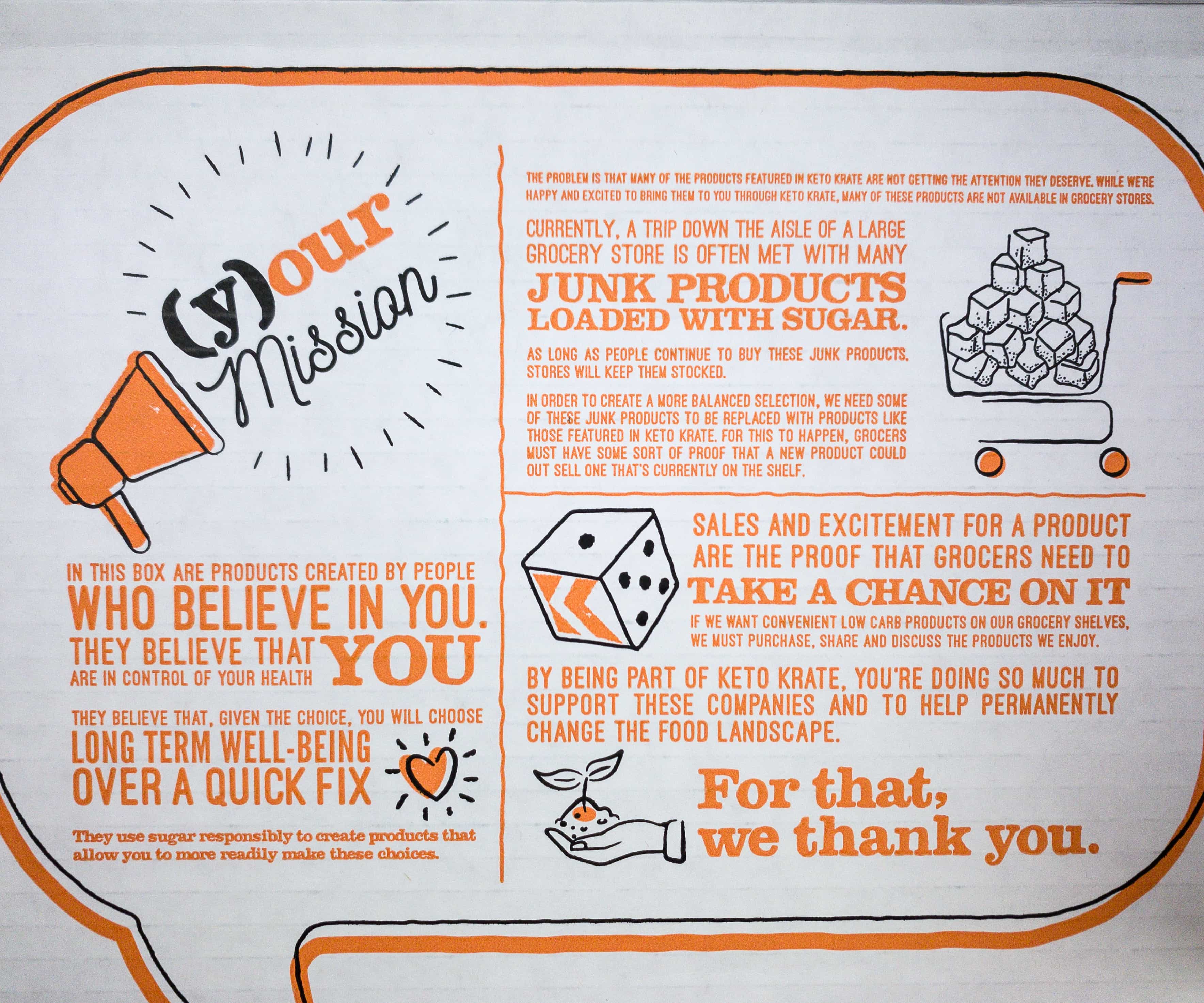 The inner lid of the box contains some positive messages and more information about the snacks they feature.
The box includes a booklet. For May 2020, it's summer-themed!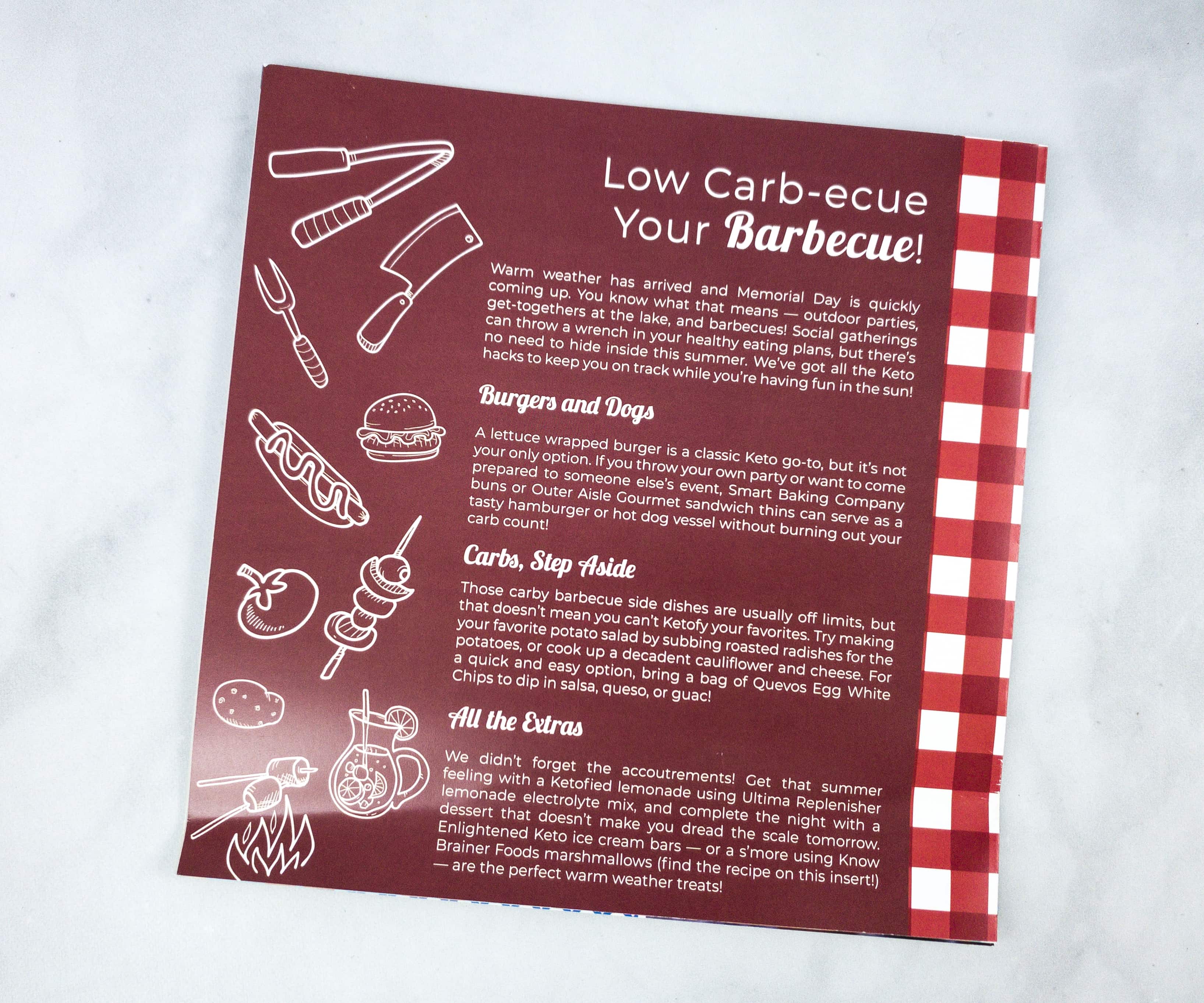 At the back, there are ways on how to turn your barbecues low-carb!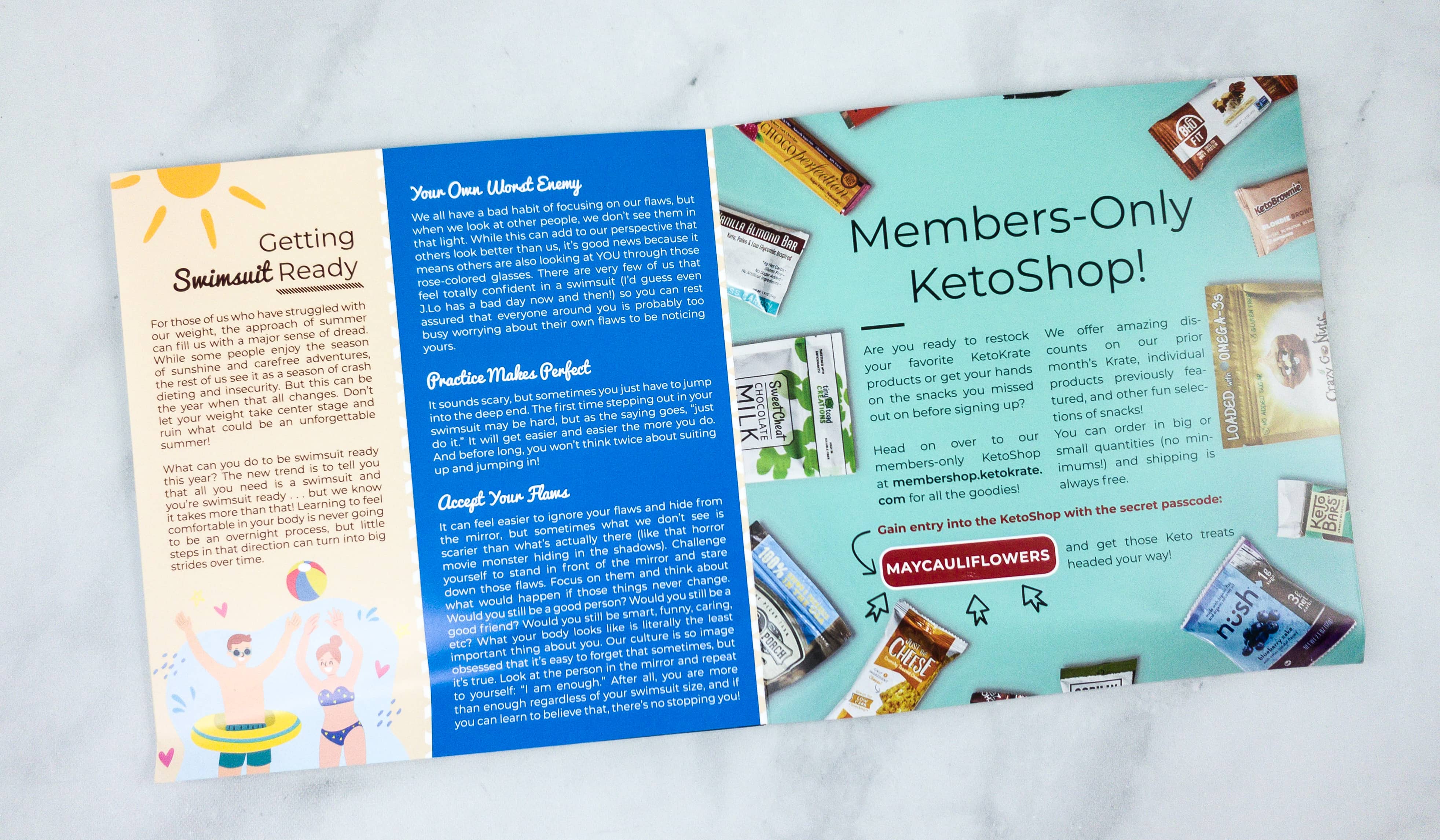 There is some inspirational stuff in the booklet, as well as instructions on how to access the members-only KetoShop!
There's even a keto-themed comic! Cute!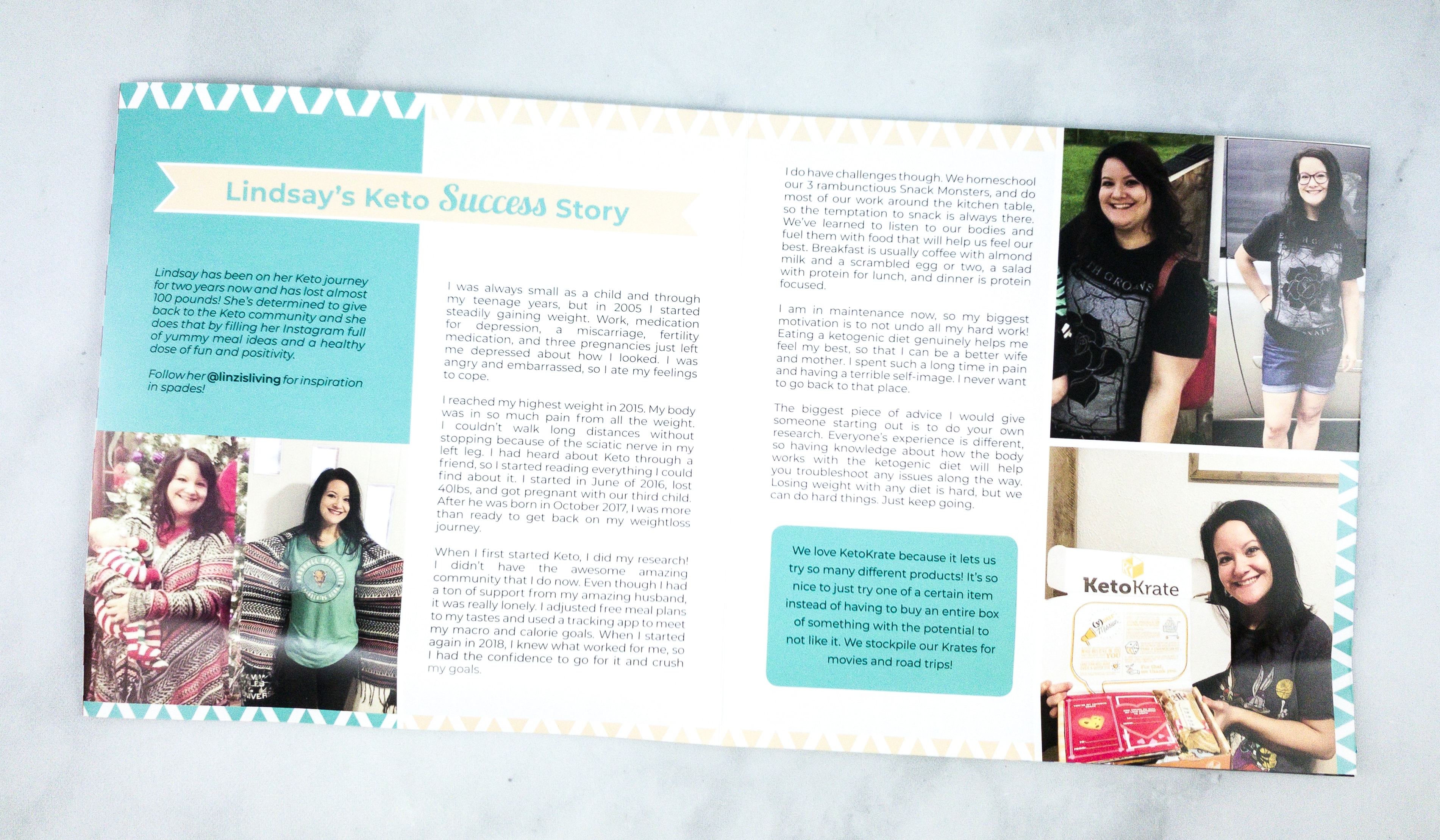 To inspire you in your keto journey, they featured the success story of a Keto Krate member!
We also got a keto-friendly recipe for Chocolate Graham Crackers!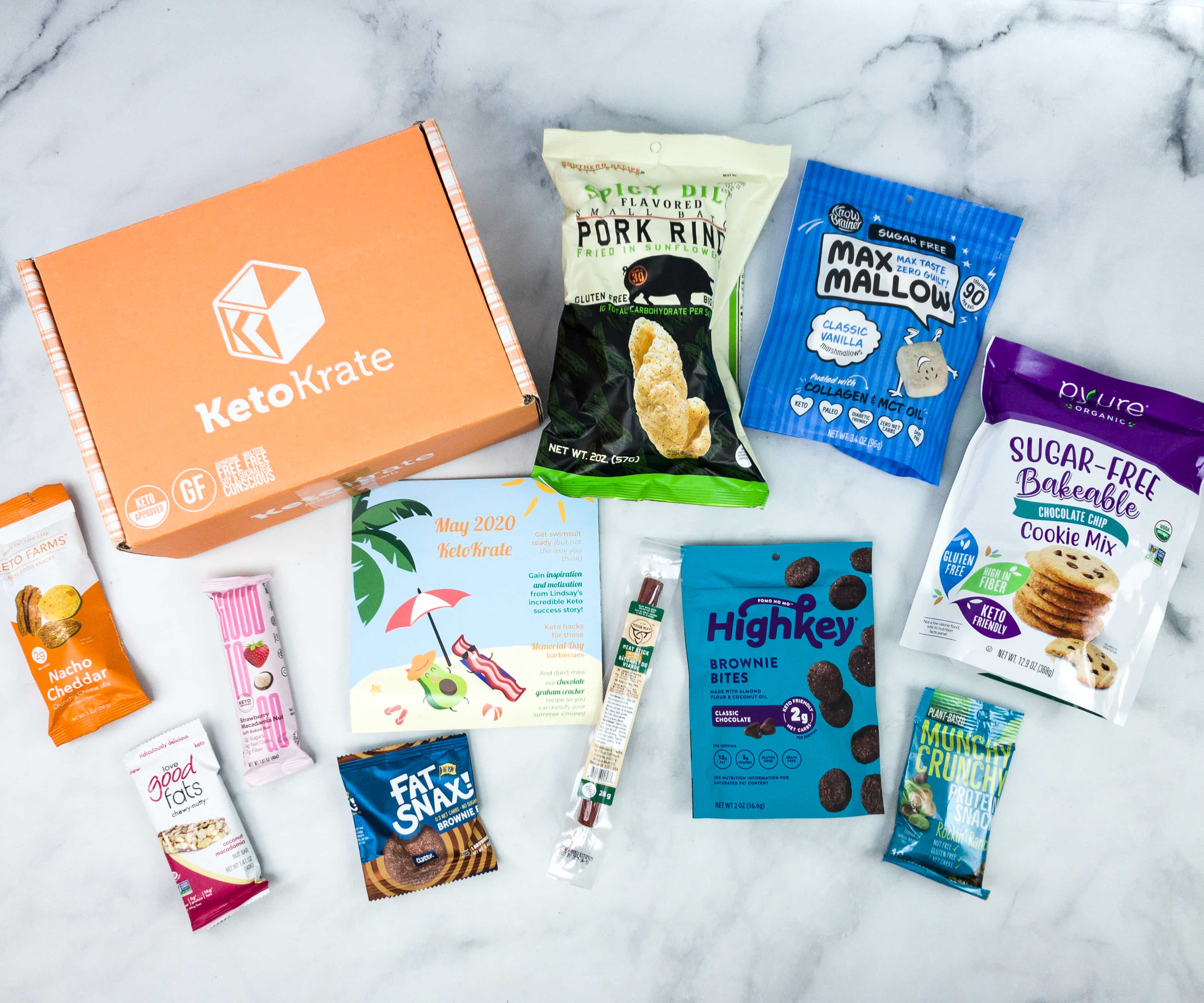 Everything in my box!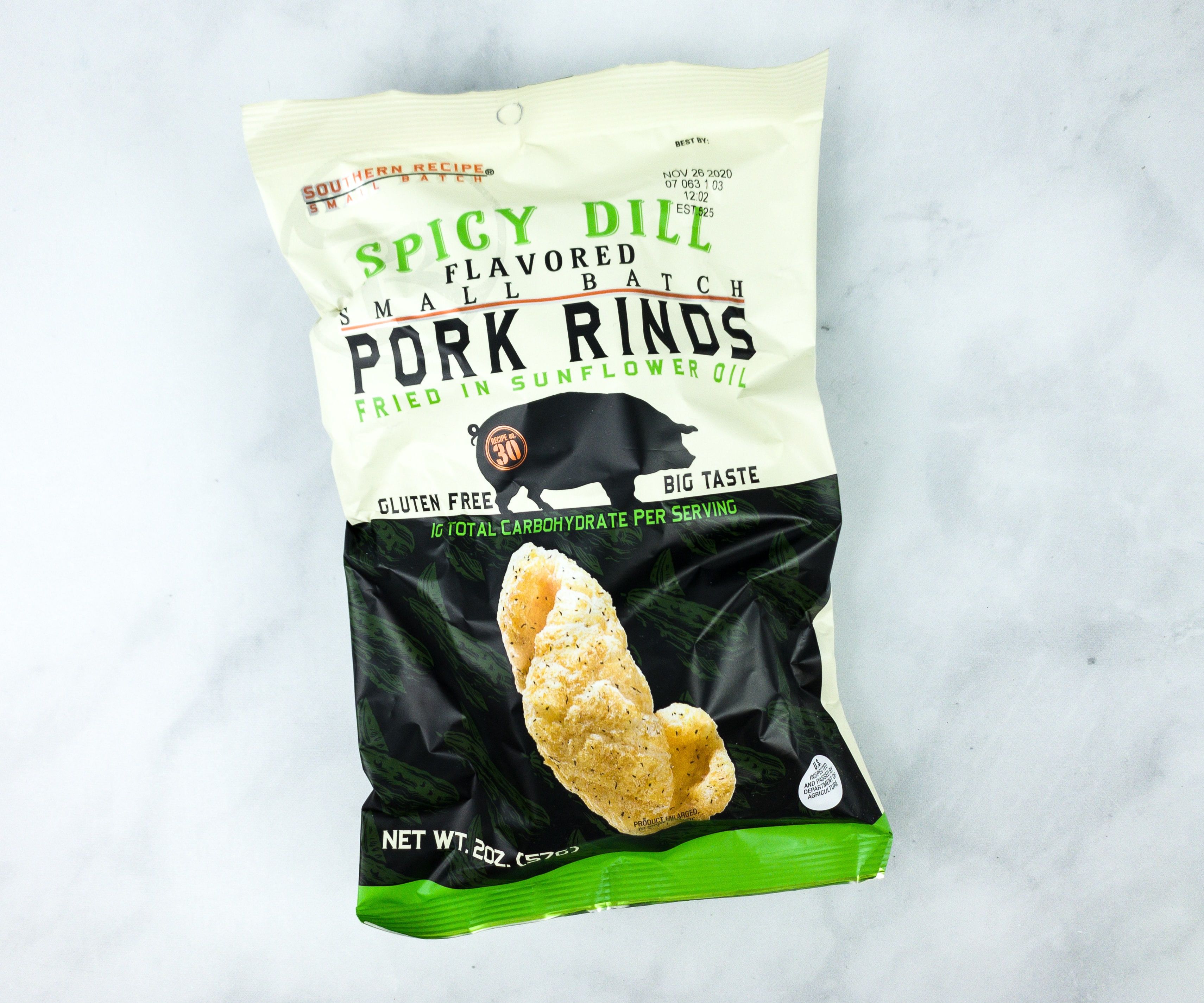 Southern Recipe Spicy Dill Pork Rinds ($1) These pork rinds are infused with dill, garlic, and vinegar, making each bite really flavorful with a kick of heat! It's satisfying! Also, this snack is not just low in carbs, it's also protein-rich and gluten-free. Another thing we love about these pork rinds is that they are oven-baked with sunflower oil in small batches, so they're definitely way healthier than the regular ones!
Know Brainer Max Mallow Classic Vanilla Marshmallows ($5.49) Vanilla marshmallows minus the sugar and minus the guilt? Yes, please! These sugar-free marshmallows are the healthier version of one of our snacktime favorites. They are made with collagen protein, MCT oil, and prebiotic fiber. They are great for snacking as is, or added to your favorite hot beverage!
The texture and softness are similar to regular marshmallows! It's so good!
Highkey Brownie Bites Classic Chocolate. There are so many ways to enjoy these low-carb cookie bites! You can munch on them straight out of the bag, top with your favorite spread or even whipped cream, or use them to make Chocolate Graham Crackers using the recipe in the booklet! These yummy cookies are made with wholesome ingredients such as almond flour, eggs, coconut oil, and stevia extract. Each piece is crunchy and satisfyingly sweet!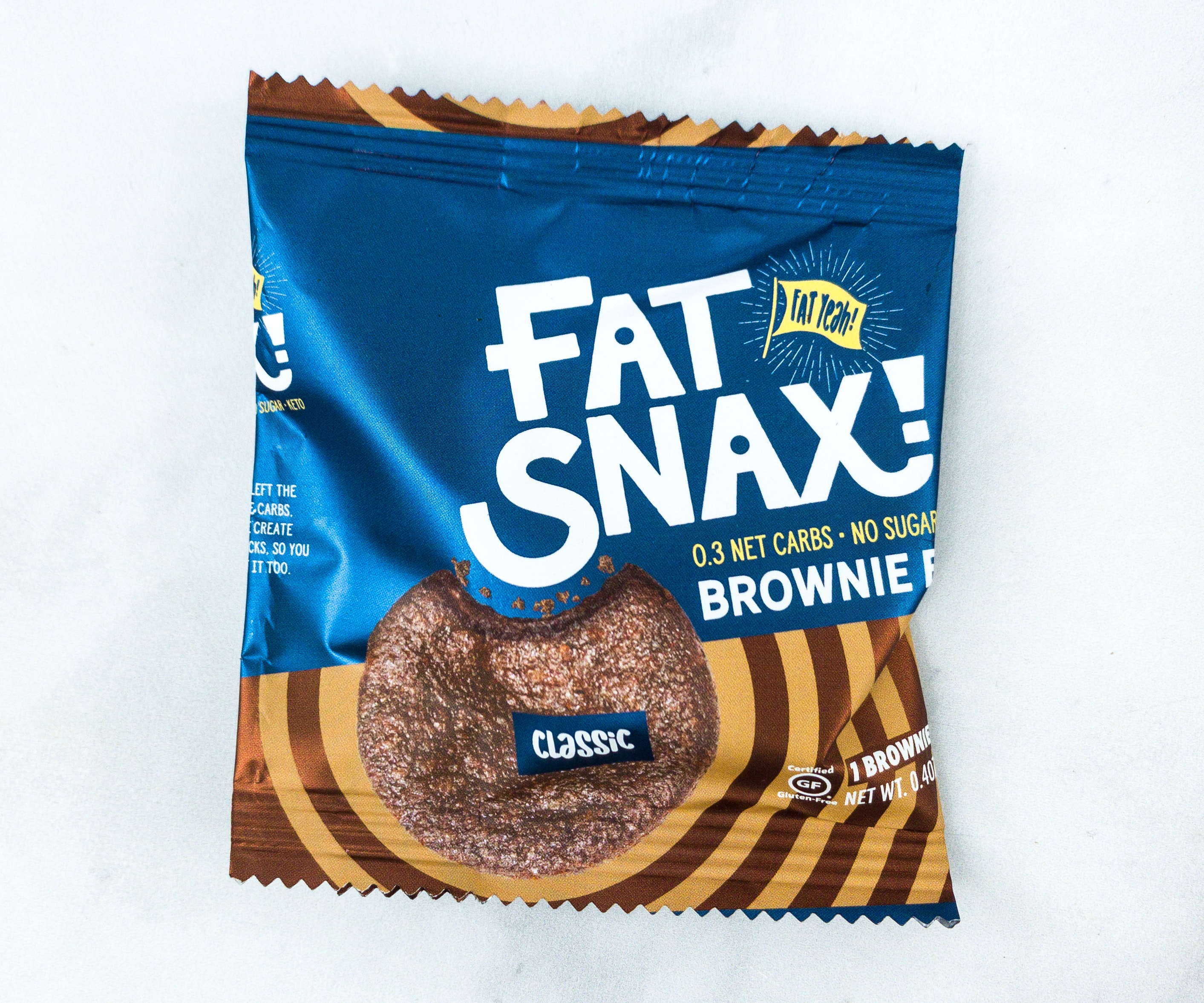 Fat Snax Brownie ($1.87) Here's another keto-friendly chocolate-filled snack! Fat Snax brownies are apparently popular in the keto world, and they have now launched bite-sized versions of their snacks which are great to take on-the-go. This brownie is moist and sweet, with a rich fudge in the middle. It's filling and it was enough to keep me full between meals!
Munchy Crunchy Protein Snack ($2.40) This protein-rich plant-based snack mix makes a nice alternative to your usual junk food. It comes with a savory ranch dressing flavor,  making it more irresistible. The size of the pack is just right for on-the-go snacking. We had this straight out of the bag, but it's also ideal as a topper for salads and soups!
Keto Farms Nacho Cheddar ($2.42) Salted almonds and pecans are already a great snack, what more if it has cheddar cheese and nacho seasoning? It's like munching on good old nacho chips, only guilt-free and more filling. The packaging is portable, so it's also great to bring on trips, or when hiking, or simply as a desk snack to keep you energized at work. The crunch from the almonds and pecans and the mix of flavors are fantastic!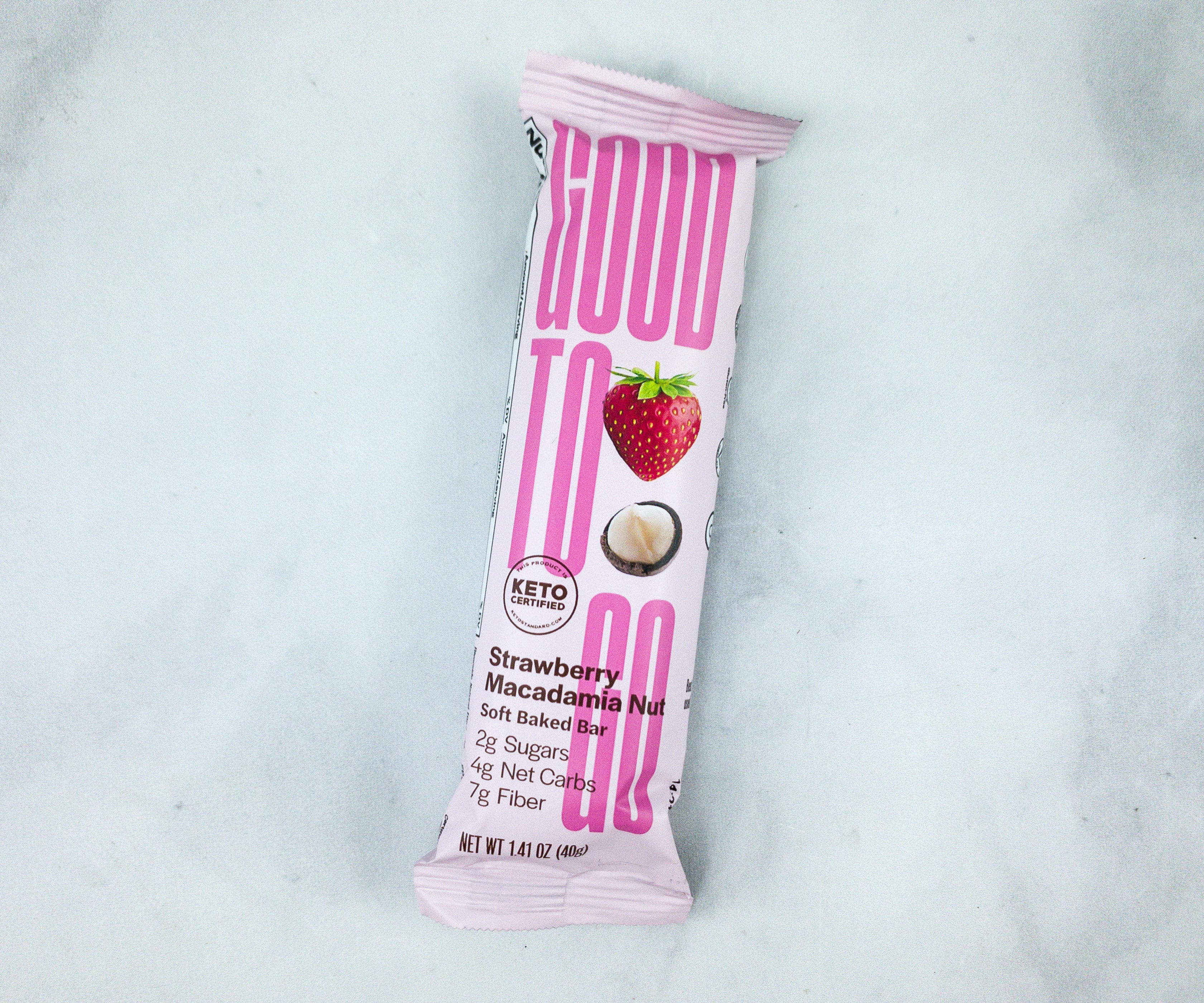 Good To Go Strawberry Macadamia Nut ($2.66) We got another interesting combination of flavors here: strawberry and macadamia nut! The snack bar is soft and chewy, and you could really taste the strawberry bits in it. The nuts added a crunch to each bite and it was just wonderful. Also, it's low in carbs and sugars but high in fiber!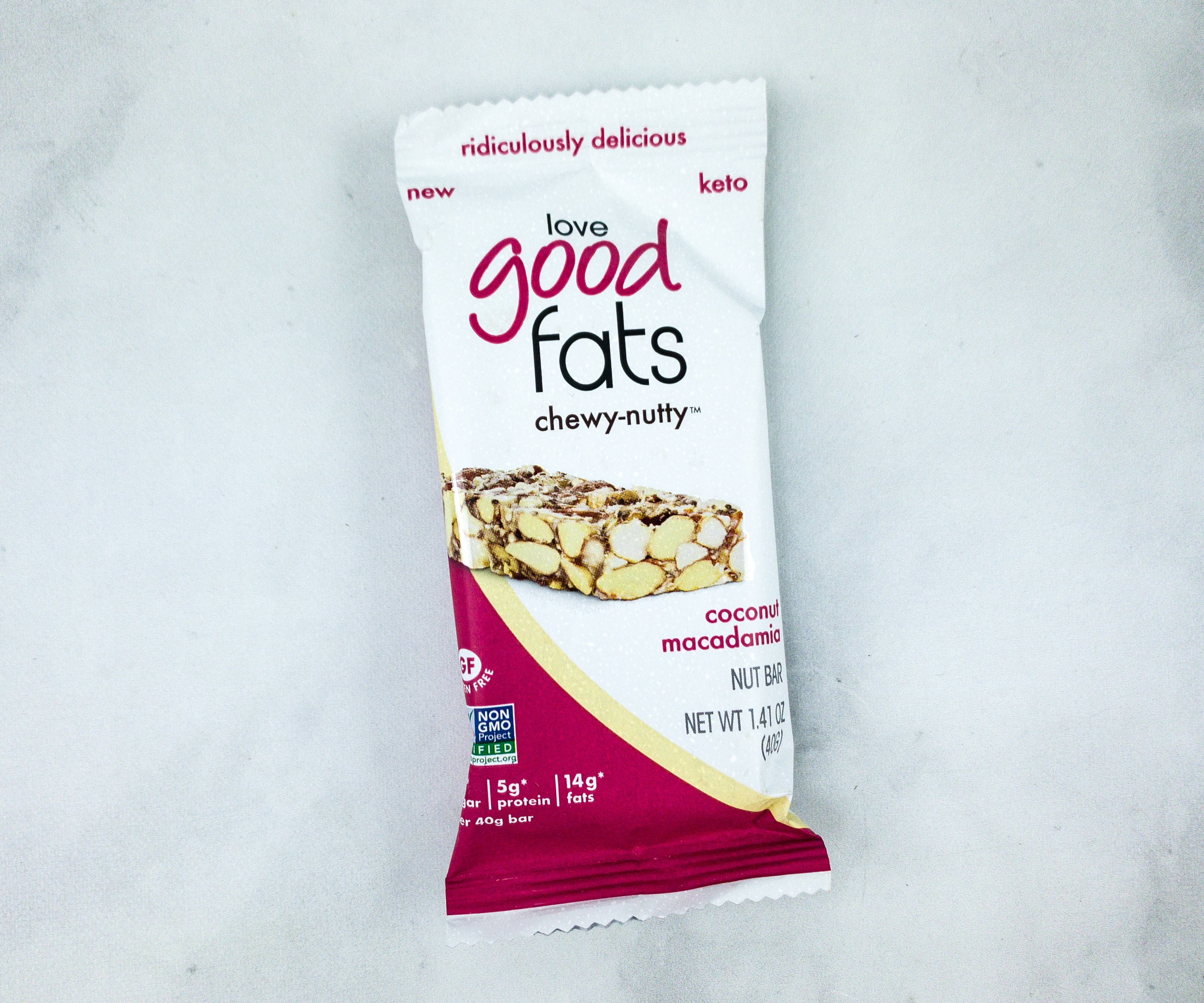 Love Good Fats Chewy-Nutty Coconut Macadamia ($2.33) For fans of macadamia, here's another keto snack to love! It's a snack bar filled with macadamia, coconut, and cinnamon, a symphony of flavors and textures that feels like heaven in your mouth. No worries because this is low in sugar and contains good fats!
Mission Meats Meat Stick Original Nature. Made with grass-fed beef and seasonings, this jerky stick makes a nutritious and flavorful replacement for carb-loaded snacks.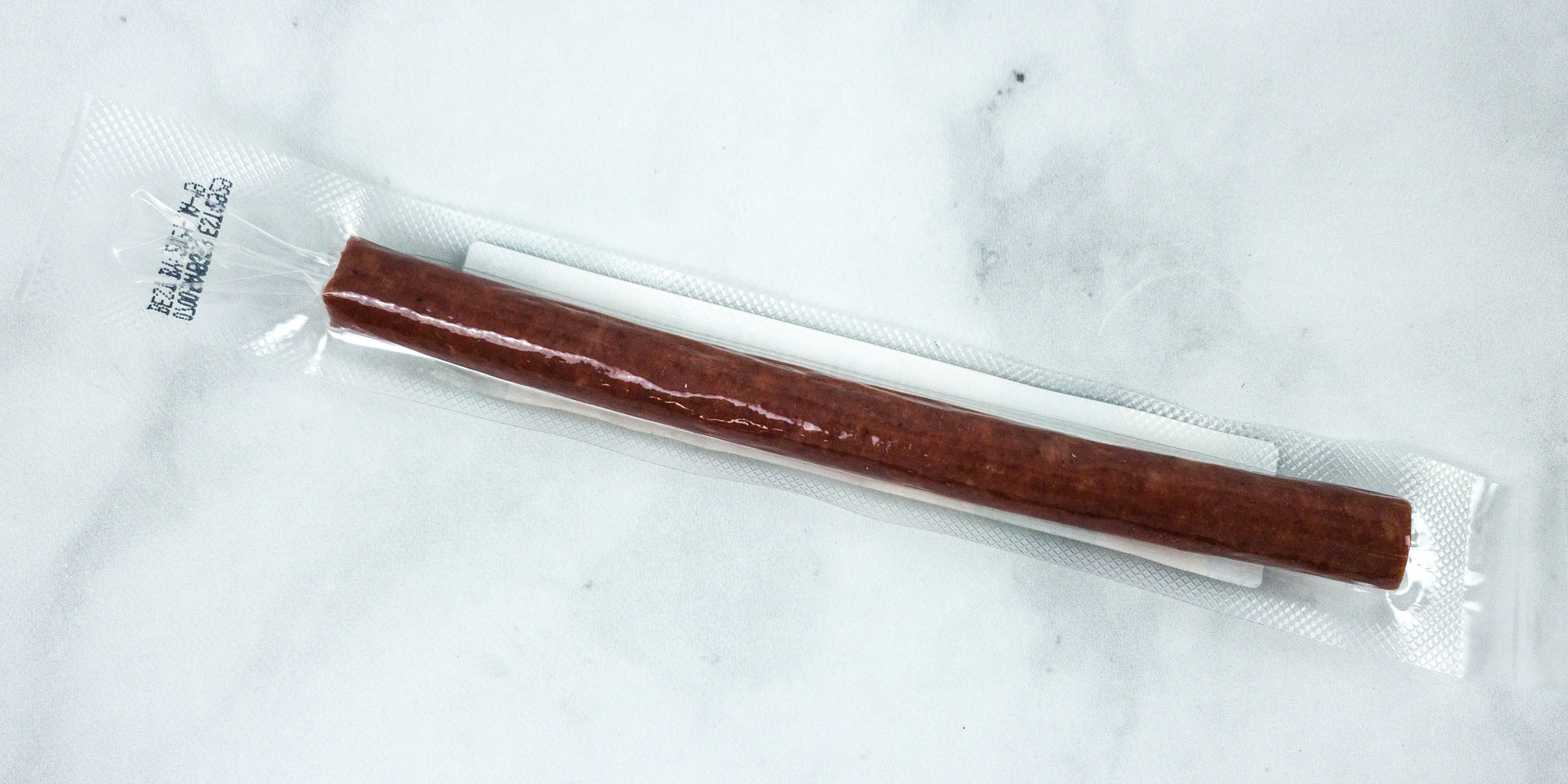 Unlike regular beef sticks, it doesn't contain chemicals, nitrates, and nitrites. It also has a nice texture and definitely not greasy!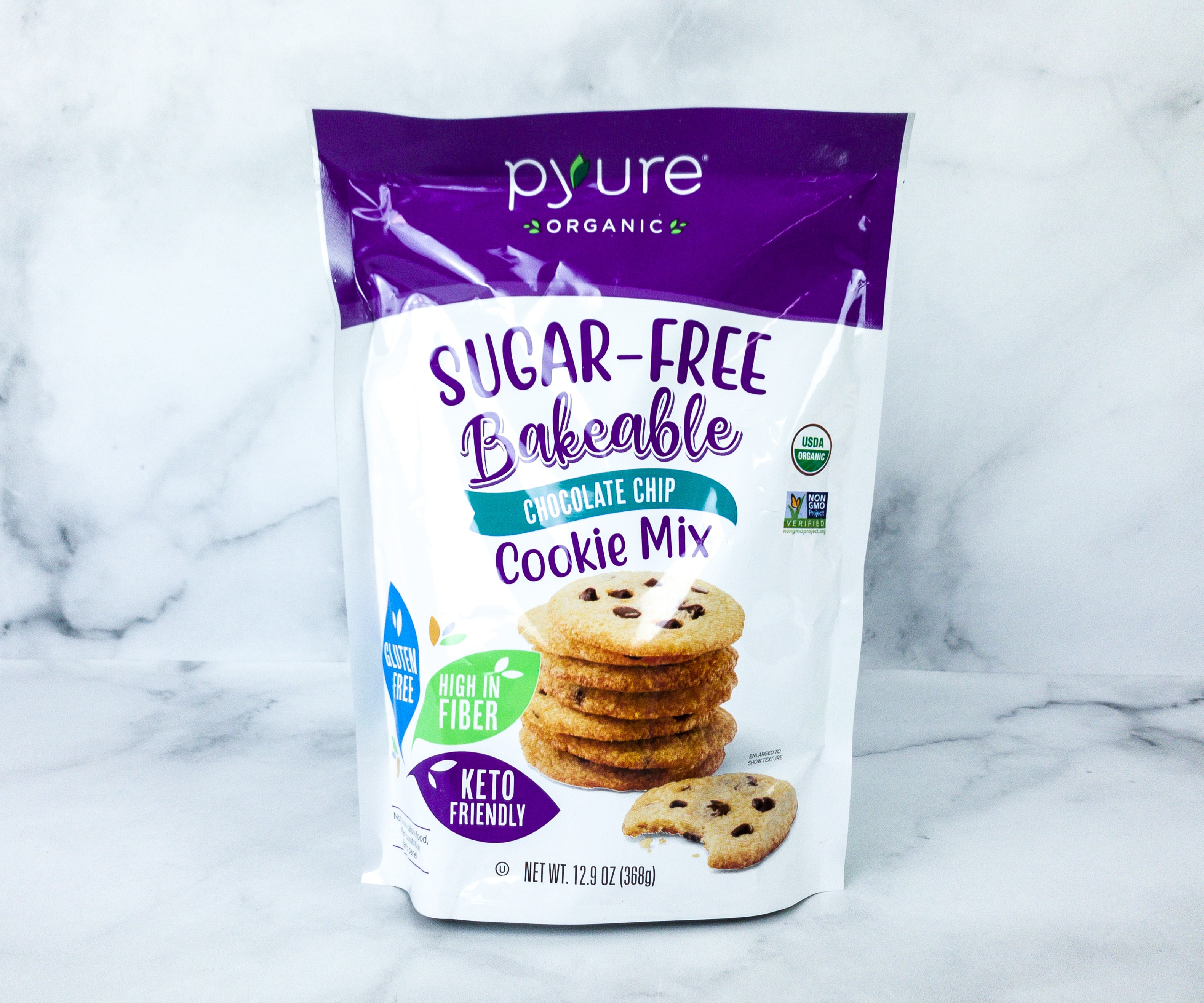 Pyure Organic Sugar-Free Bakeable Chocolate Chip Cookie Mix ($8.49) It's a keto-friendly cookie mix and all you need to add is an egg and some butter to make the perfect guilt-free cookies. It's sugar-free and gluten-free, and some of the ingredients are also organic. It's generously packed with chocolate chip morsels, so you can really taste them in every cookie you make! 
Our KetoKrate is jampacked, and there's a keto snack for every craving, from sweet to spicy and everything in between. Many of them are also ideal for on-the-go snacking and for stashing in your desk in case you get hungry in the middle of work. Our favorite would have to be the marshmallows and the almonds and pecans with cheese, but everything else is tasty! We also appreciate the inclusion of the cookie mix. It's easy to prepare, which is great for days when you want to enjoy warm cookies with a glass of milk. Whether you're a newbie in the keto world or already a pro, KetoKrate makes a fun and convenient way of discovering new keto snacks to love! Other membership perks are also awesome like their members-only shop, where more keto snacks are available!
What do you think of the KetoKrate box?