We have the full spoilers for the June 2020 Nomadik box! The box theme is "SUMMER READINESS" 
DEAL:  Save 10% off any subscription with the coupon code HELLO10 Each box includes: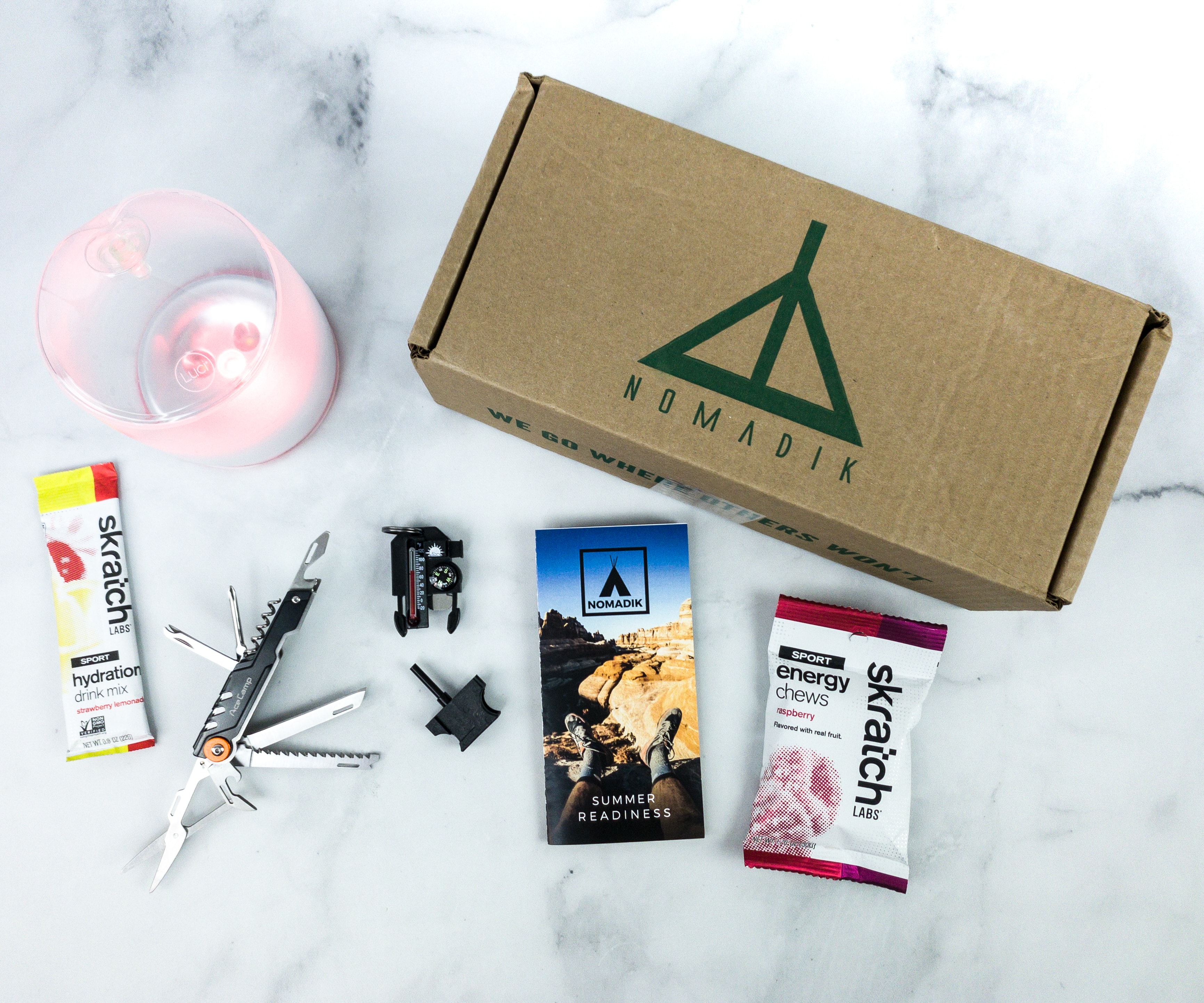 Skratch Labs Sour Cherry Energy Chews ($2.45)
Skratch Labs Strawberry Lemonade Hydration Mix ($1.95)
Sun Company Outsider 4-in-1 Survival Tool ($12.99)
MPOWERD Luci EMRG ($17.95)
Ace Camp 11-in-1 Multi-Tool ($14.95)
If you sign up starting 6/13, your first box will be the Nomadik Welcome Box, which includes the Grand Trunk Ultralight Starter Hammock!
What do you think of this month's Nomadik box spoilers?