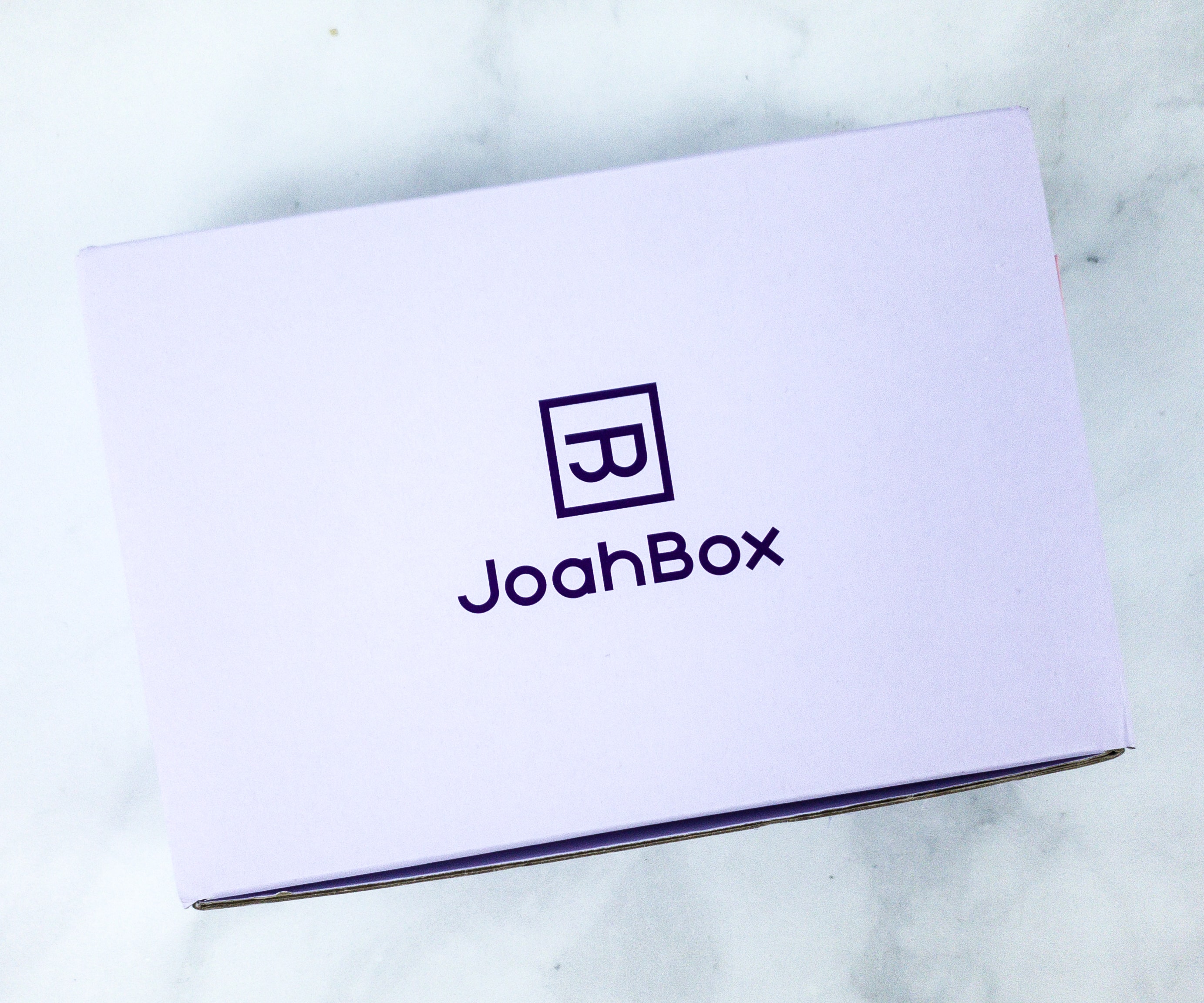 JoahBox is a monthly K-beauty subscription box that sends handpicked Korean beauty products. Each box contains 4 to 5 authentic beauty products that might include makeup, skincare, nail care, and beauty tools, with occasional bonuses. Shipping is free WORLDWIDE. Subscriptions start at $33 per month. If you want a one-time box, they also offer it for $35.95.
The items you'll find in JoahBox are "real size" – no dinky samples!
JoahBox K-Beauty subscription box ended this 3/10! The March 2020 box was the last box to be sent – refunds will be given to multimonth subscribers. You can find similar boxes on our Asian Beauty Subscriptions and K-Beauty Subscriptions lists.
The box design leveled up! It's now in lilac, with JoahBox branding on the exterior and cute prints on the interior.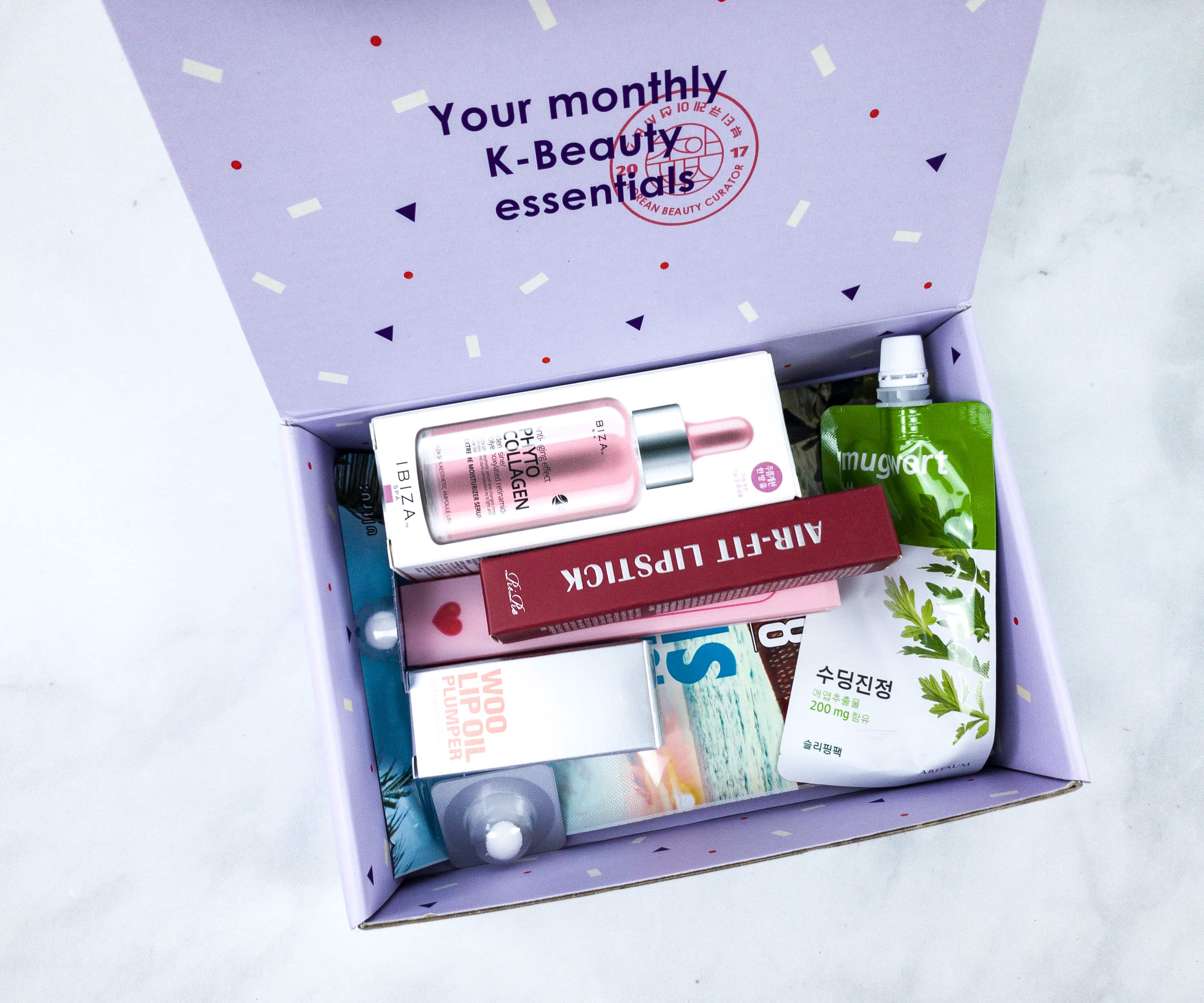 Joah literally translates to "like" in Korean.
I'm so excited to see everything inside!
When you sign up for JoahBox you'll fill out a short and sweet customization survey including whether you are interested more in makeup or skin care, your skin type, and your skin tone.
You can also input your shade so you can be sure the items they send will match you.
Everything in my box!
I'm Sorry For My Skin 8 Step Travel Jelly Mask ($8) This all-in-one set contains all the skincare and body care products you need when traveling! It includes a cleansing oil, cleansing foam, toner, emulsion, cream, body wash, 2-in-1 shampoo, and jelly mask.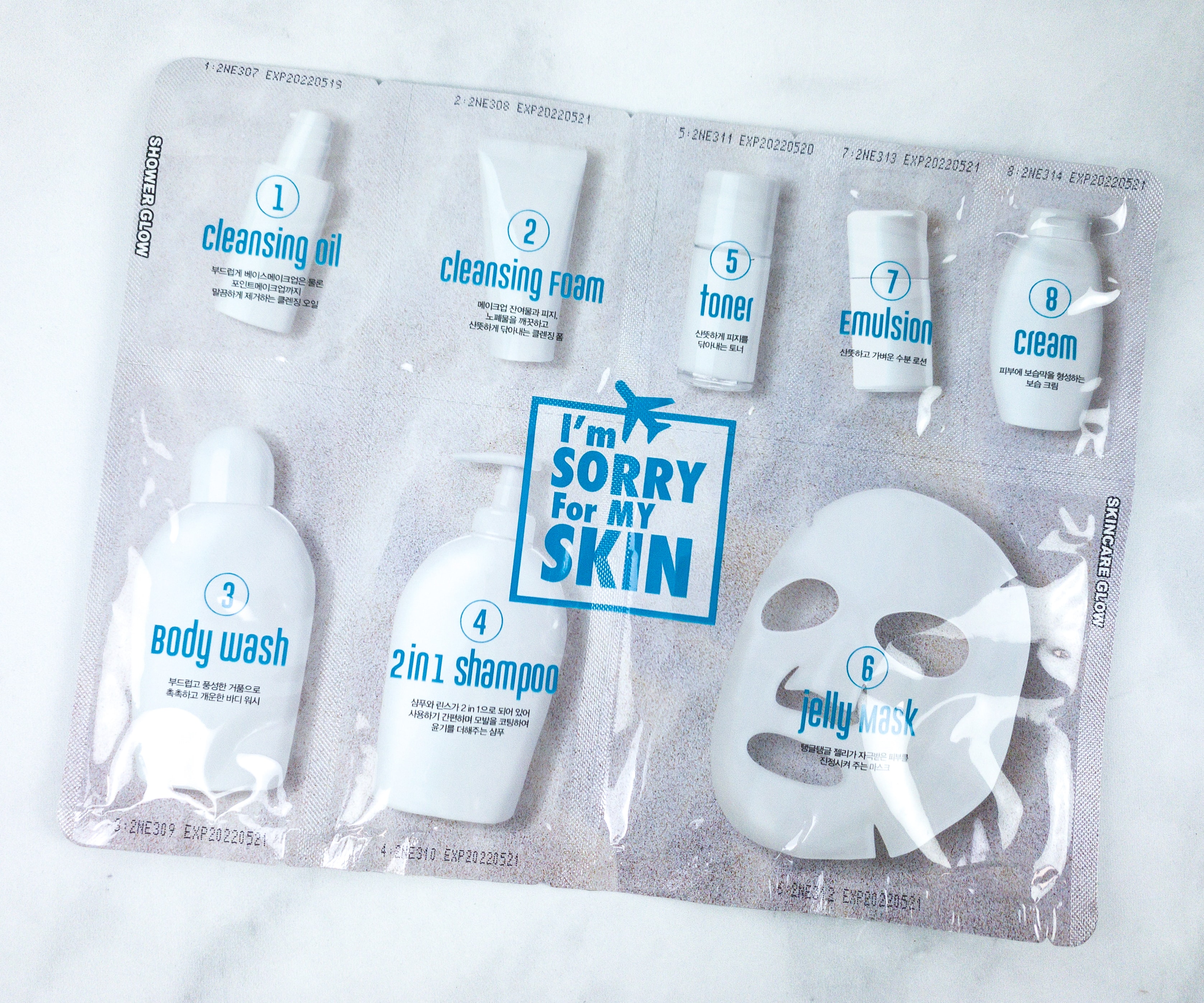 The pack is lightweight, a perfect replacement for bottles and tubs. You can easily stash it in your luggage, without having to worry about any spills or leaks!
Pompom Ball. Who would have thought that a small little ball like this one packs a lot of amazing benefits for the skin? It's a freeze-dried ball containing 20mg of collagen and 660,000 ppm of Hyaluronic Acid! Just drop this in a container with an ampoule or sleeping pack, mix and dissolve, then apply on your face. This packs in a lot of moisture, keeping your skin hydrated and looking radiant!
Aritaum Fresh Power Essence Pouch Pack Mugwort ($3.07) Formulated with mugwort, this sleeping pack helps soothe, heal, and nourish the skin. It moisturizes while providing vital energy to make the skin look glowing and vibrant. To use, cleanse your face first and then apply a thin layer.
Missha Volume Boost Cara ($5.60) I love mascaras that don't clump up my lashes and this one does the trick. I like how it fans my lashes out while giving volume and lengthening them for a brighter look in my eyes. The packaging is also really cute, as it features Line Friends characters. It even comes with a small sheet of cute stickers!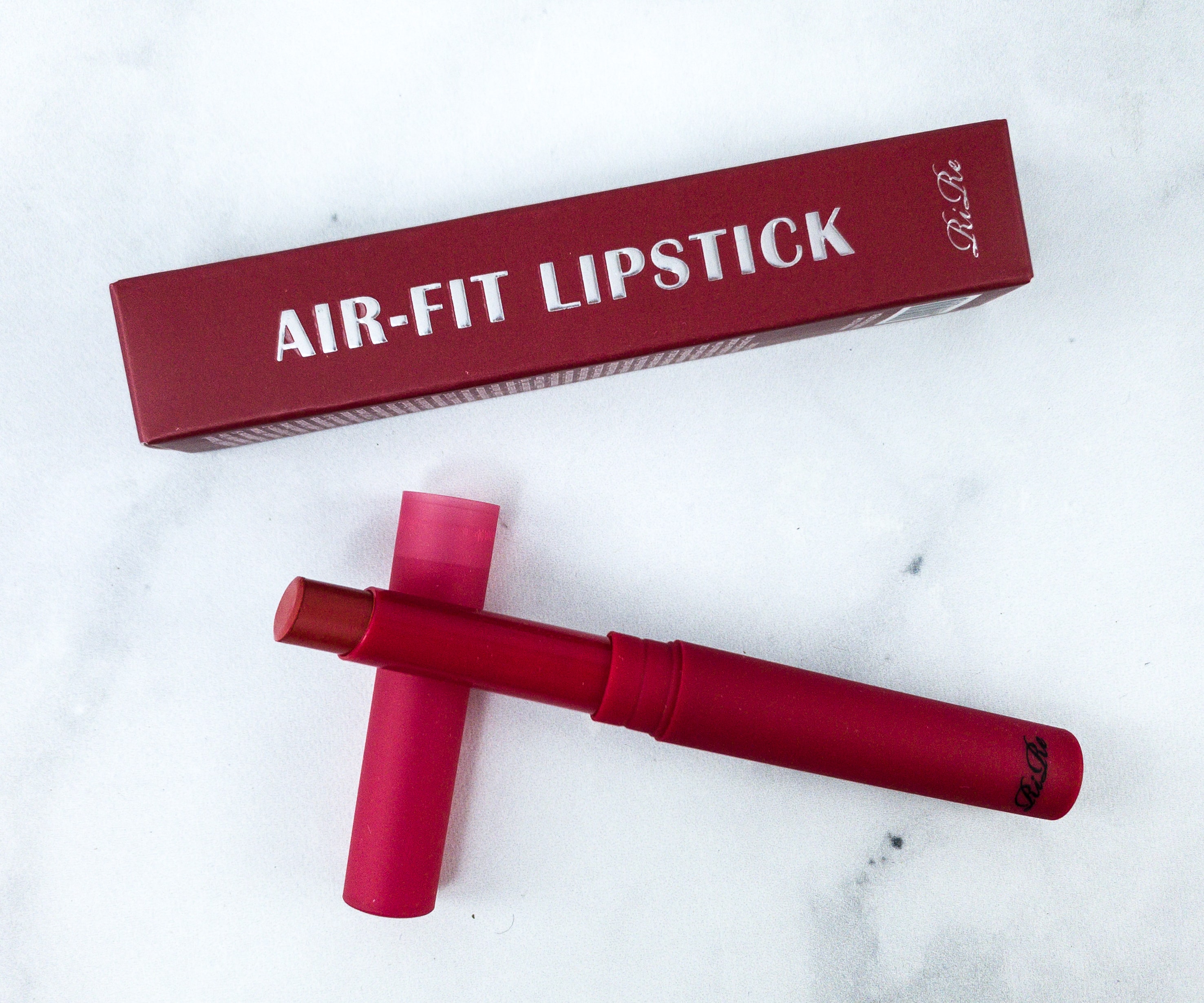 RiRe Air-Fit Lipstick ($7.49) This lipstick is so lightweight, you won't even feel like you're wearing anything on your lips! The pigmentation is really good too! It's formulated with camellia oil and propolis, so get longer-lasting wear without drying out your lips.
Ibiza Spa Anti-Aging Effect Phyto Collagen ($19) An essence with anti-aging properties is always a great addition to any skincare routine! This one is amazing because aside from the anti-aging effects, it also brightens the face and keeps it smooth and radiant. It even tightens and tones the skin for smoother and clearer skin! The bottle comes with a pipette for easier application. To use, get a drop using the pipette, apply it on your face, and use fingers to tap your skin until the formula gets absorbed.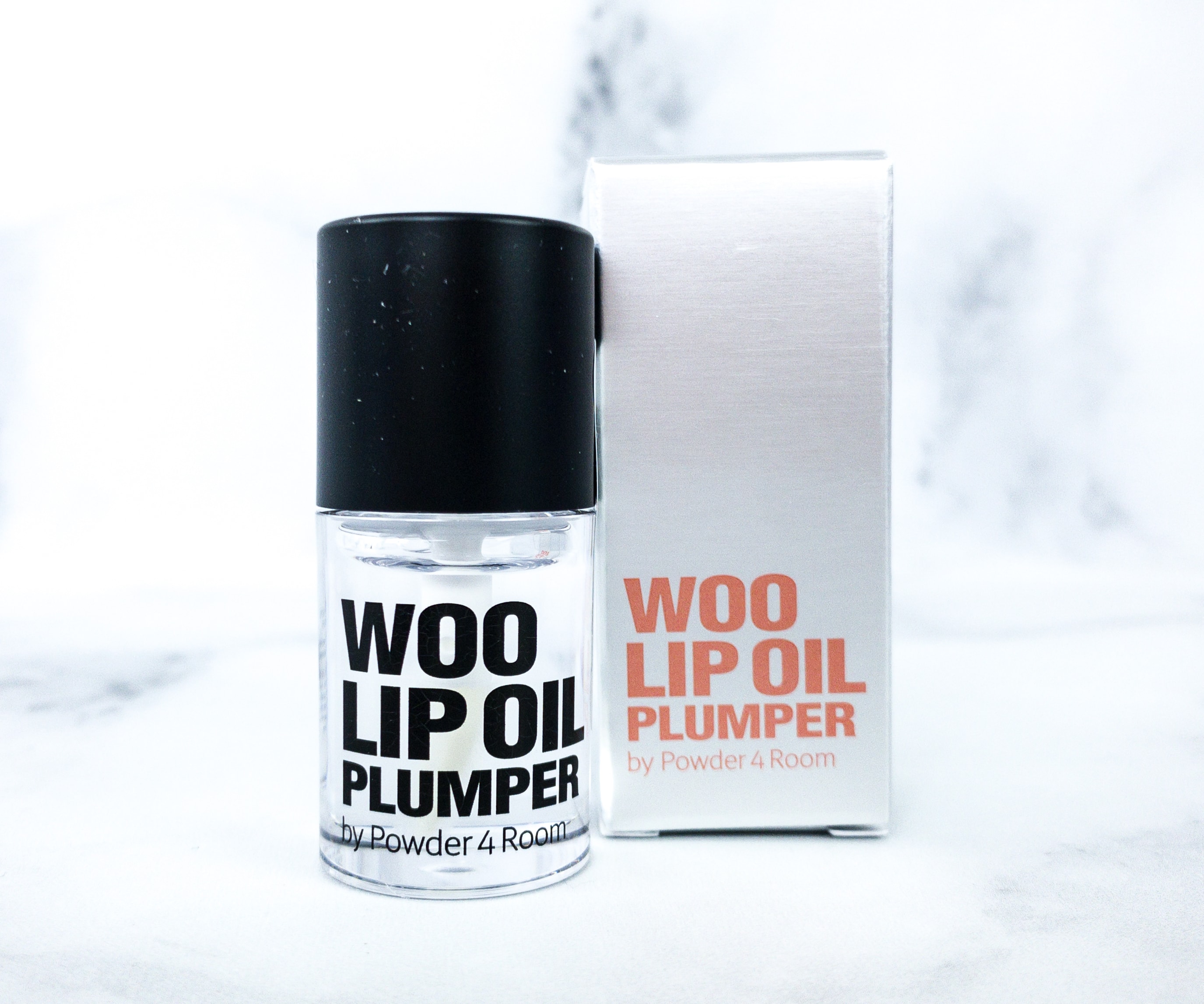 Powder 4 Room Woo Lip Oil Plumper ($8) This lip oil plumper moisturizes the lips while making it look fuller and more kissable! I got a clear shade and it's perfect because I can use it to top my favorite lipstick without ruining the color.
From skincare to makeup, everything in this box is useful and high-quality. The Phyto collagen serum was a nice discovery because of its anti-aging and skin brightening properties. The lipstick and lip plumper is also a good combo! It's JoahBox's last box and until the end, they didn't fail to send us amazing Kbeauty products! If you're looking for a new K-beauty subscription to try, check out Asian Beauty Subscriptions and K-Beauty Subscriptions lists.
What do you think of this month's JoahBox?