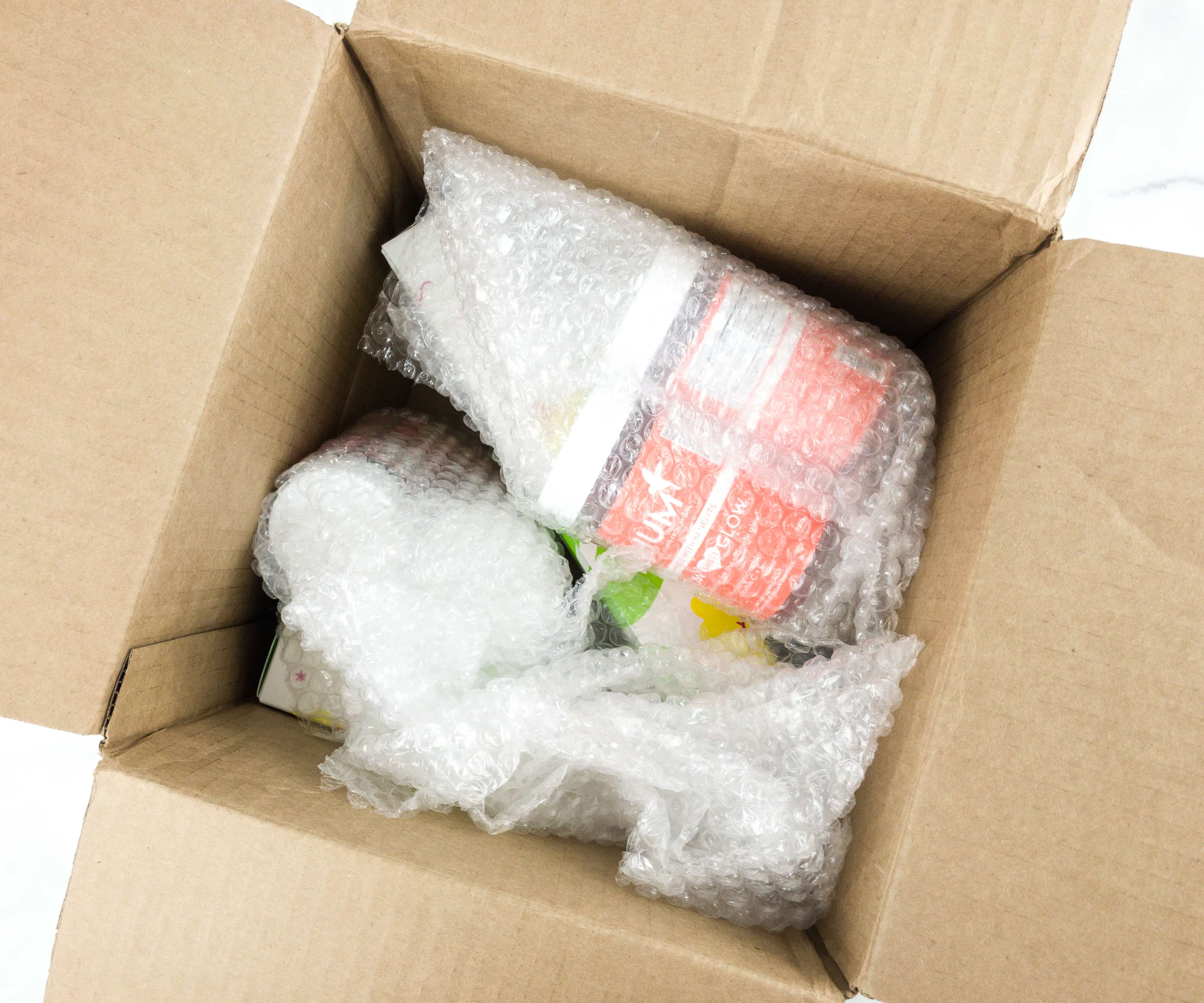 HUM Nutrition is a vitamin and supplement subscription that aims at solving beauty and lifestyle concerns based on your individual needs. They offer nutritionist-designed blends of vitamins, herbs, and supplements that provide the ultimate beauty nutrition. First, you need to fill out a 3-minute health profile and a nutritionist will provide recommendations based on your lifestyle and food and drink habits. It's only available through the manufacturer and also at Sephora. They are also gluten and GMO-free, and all ingredients are sustainably sourced. HUM Nutrition is also featured by beauty editors in Vogue, New Beauty, Glamour, Marie Claire, and more!
Price per supplement ranges from $10 to $40, and they add-up depending on how many you want in your box + shipping fee. You can get a monthly subscription and order at least 3 items to save 15%. If you avail of a 3-month subscription, you will get an additional 25% off discount.
DEAL: Get $10 off on $29+ orders! Use coupon code HELLOSUB10.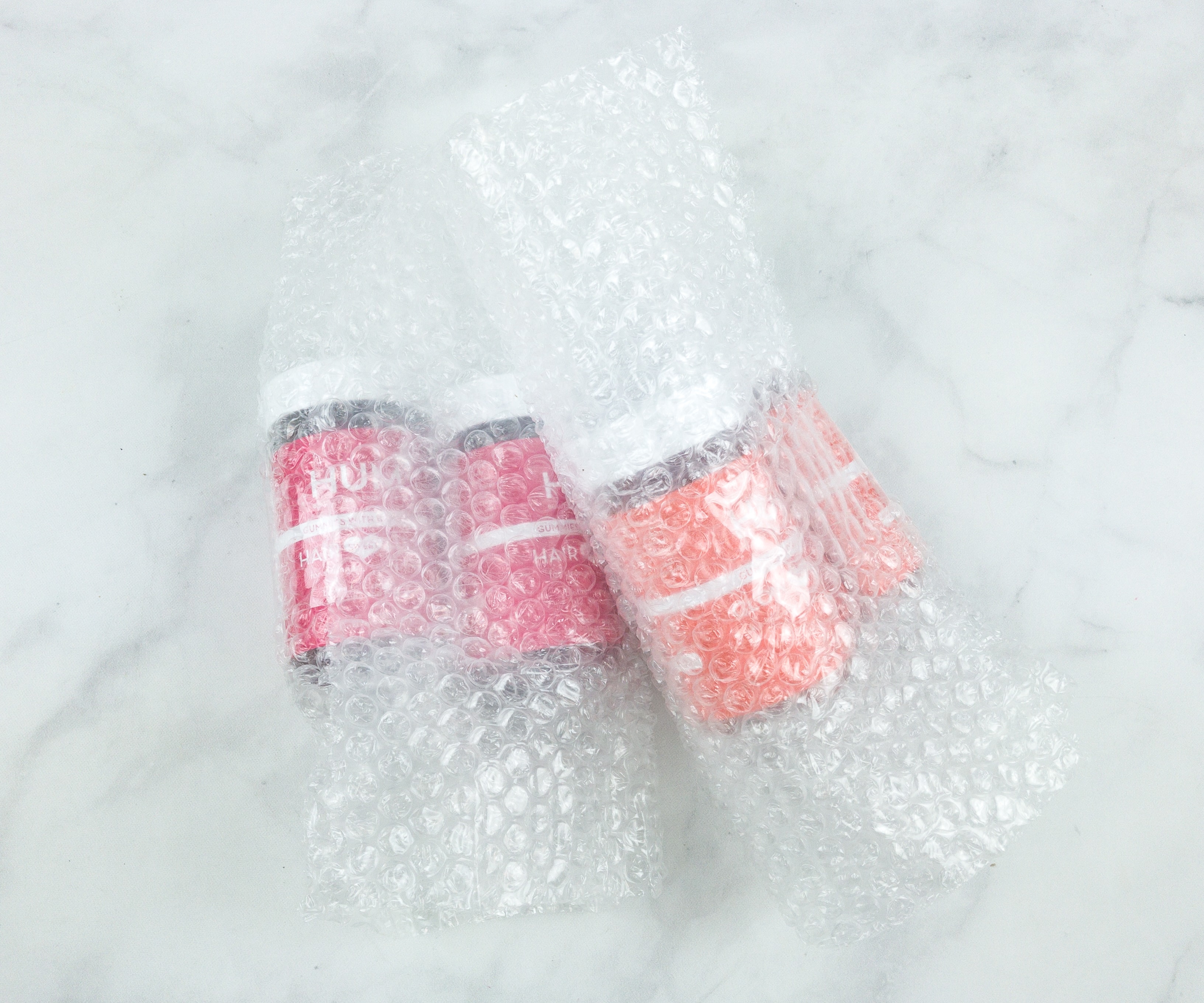 Some of the supplements were secured by bubble wrap!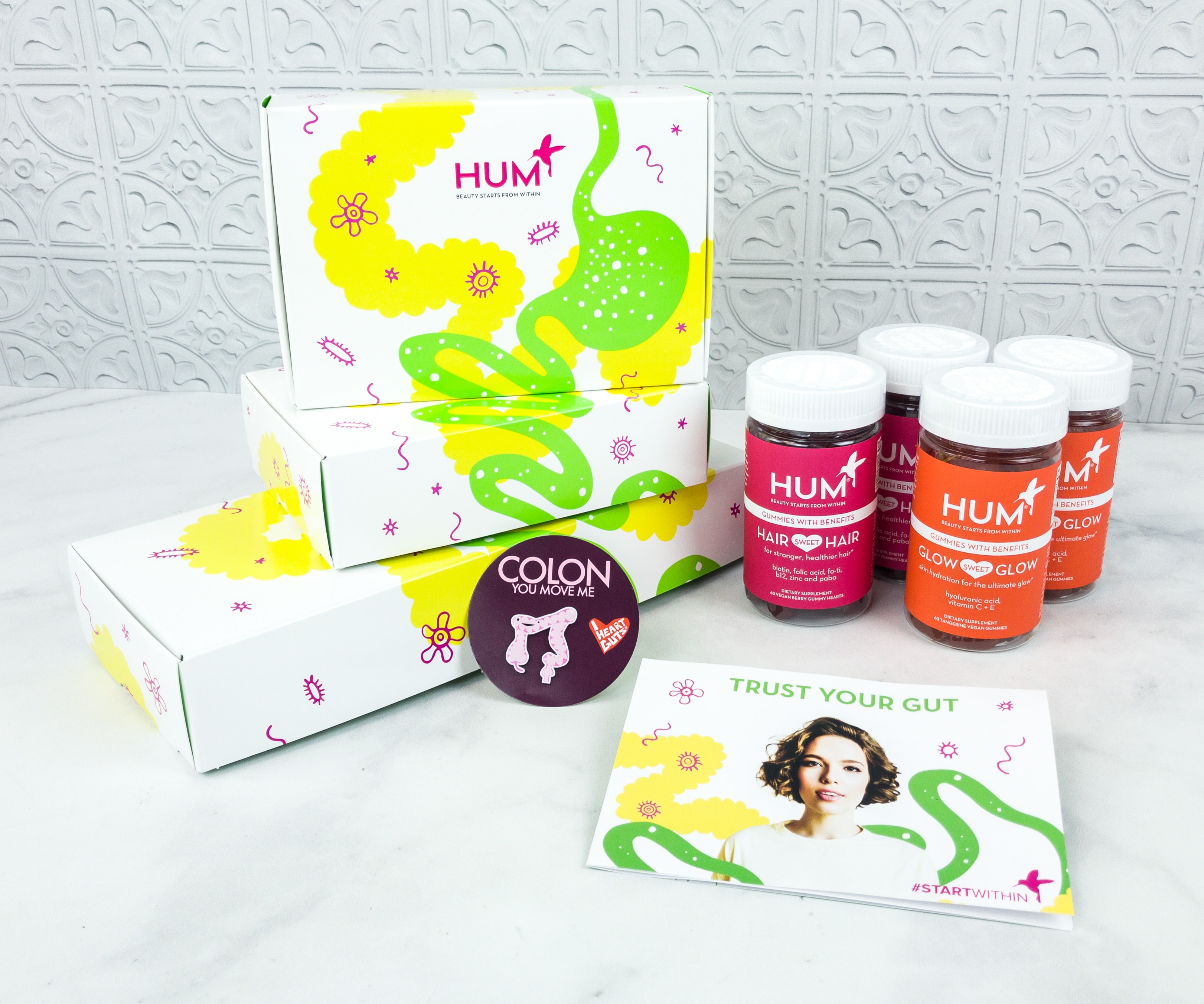 Others were packed in the box, and I'm excited to see them all!
The box also includes a mini booklet.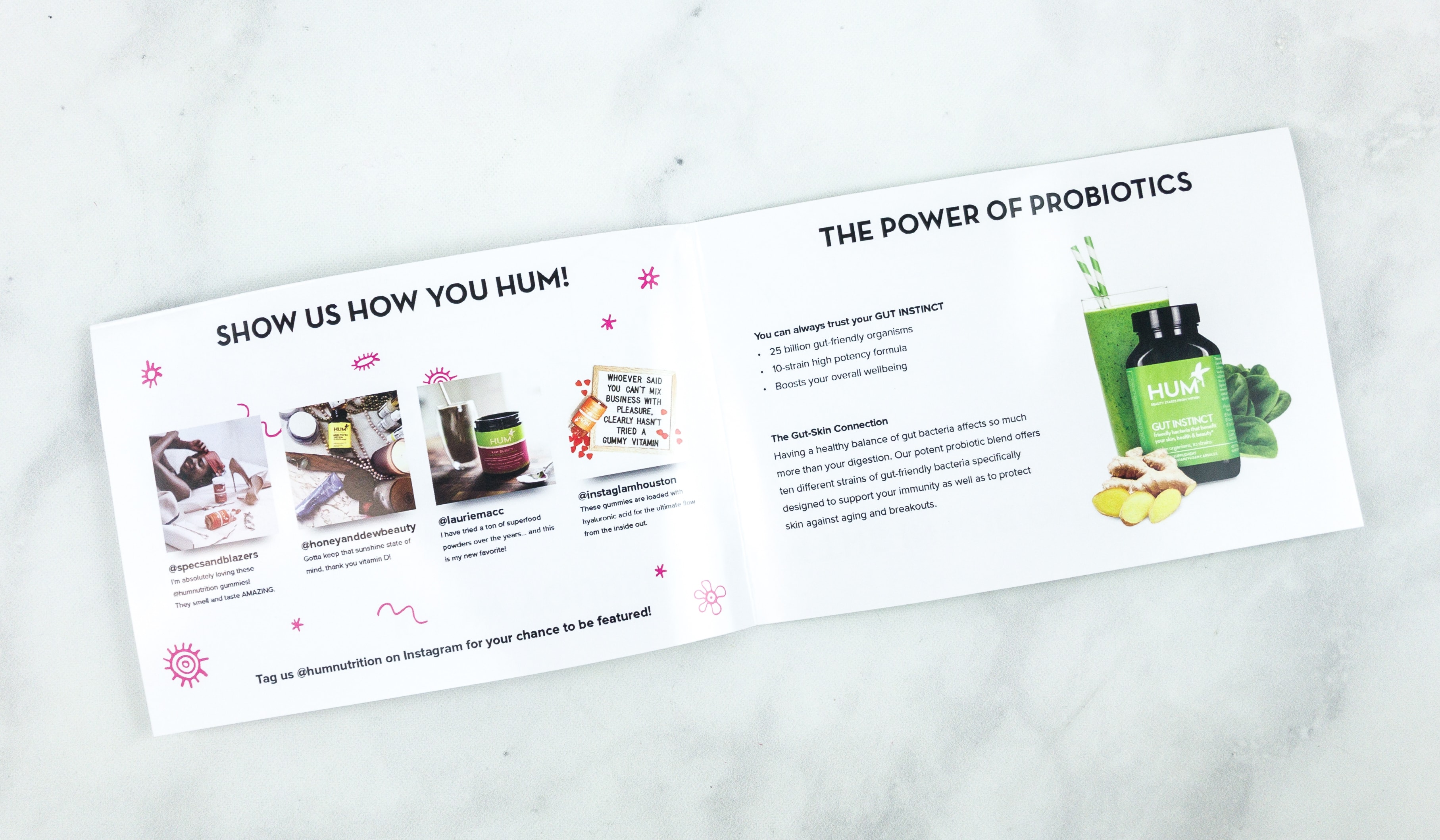 The booklet includes photos shared by other subscribers on social media. There's also a short feature about the power of probiotics.
There's even a chart about different parts of the body and their functions.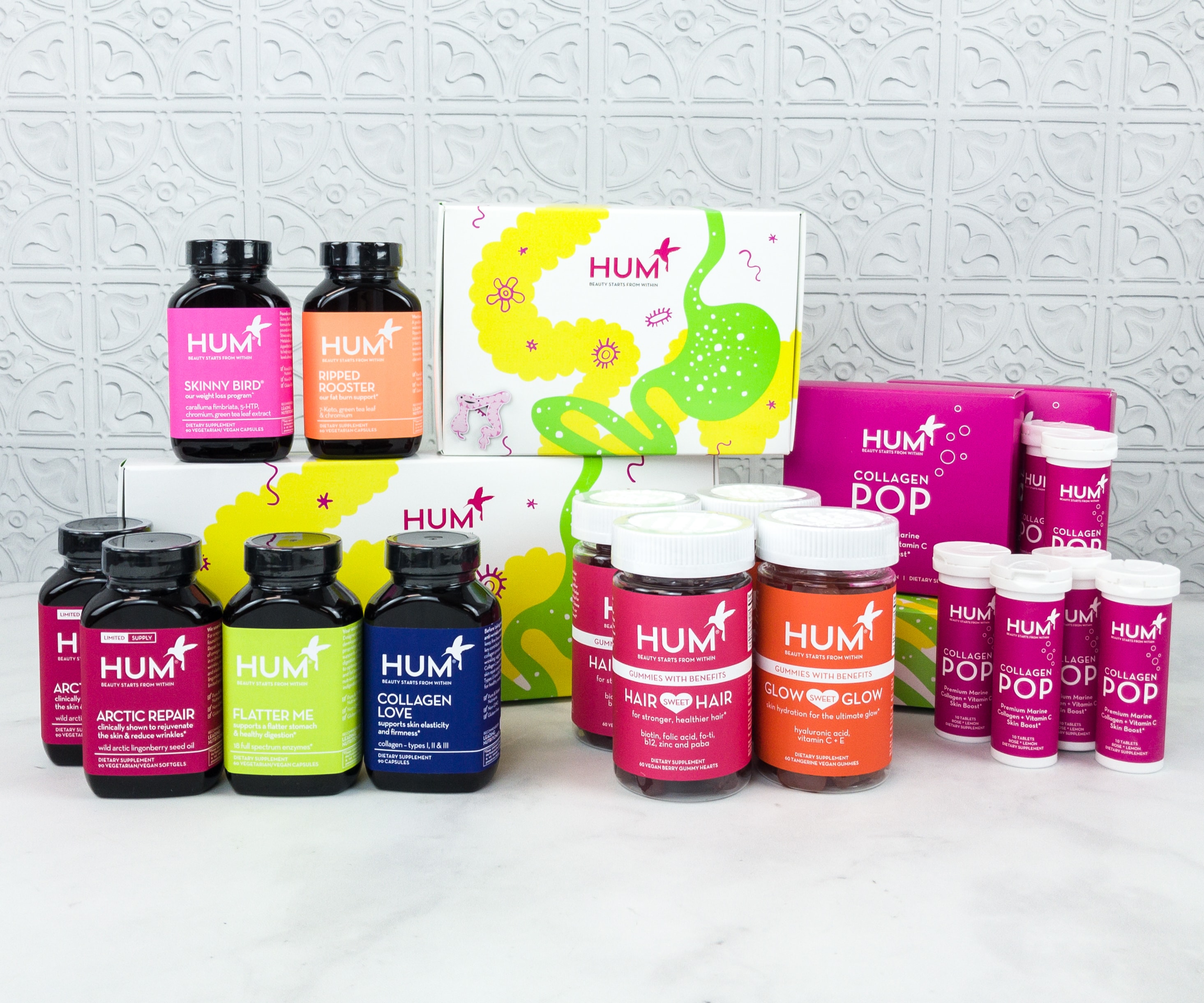 Everything in my box!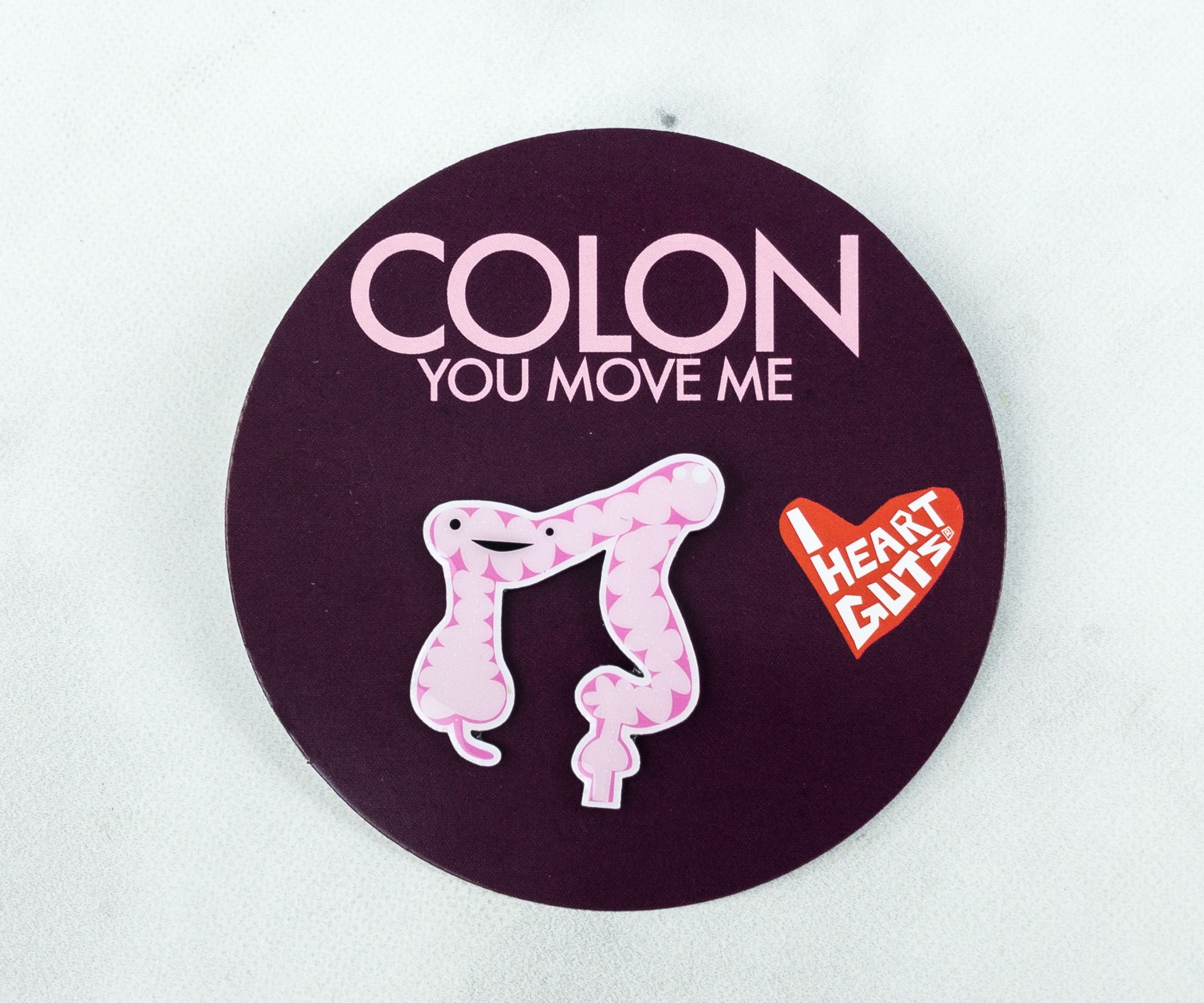 Colon Lapel Pin. There's a bonus pin that features the colon!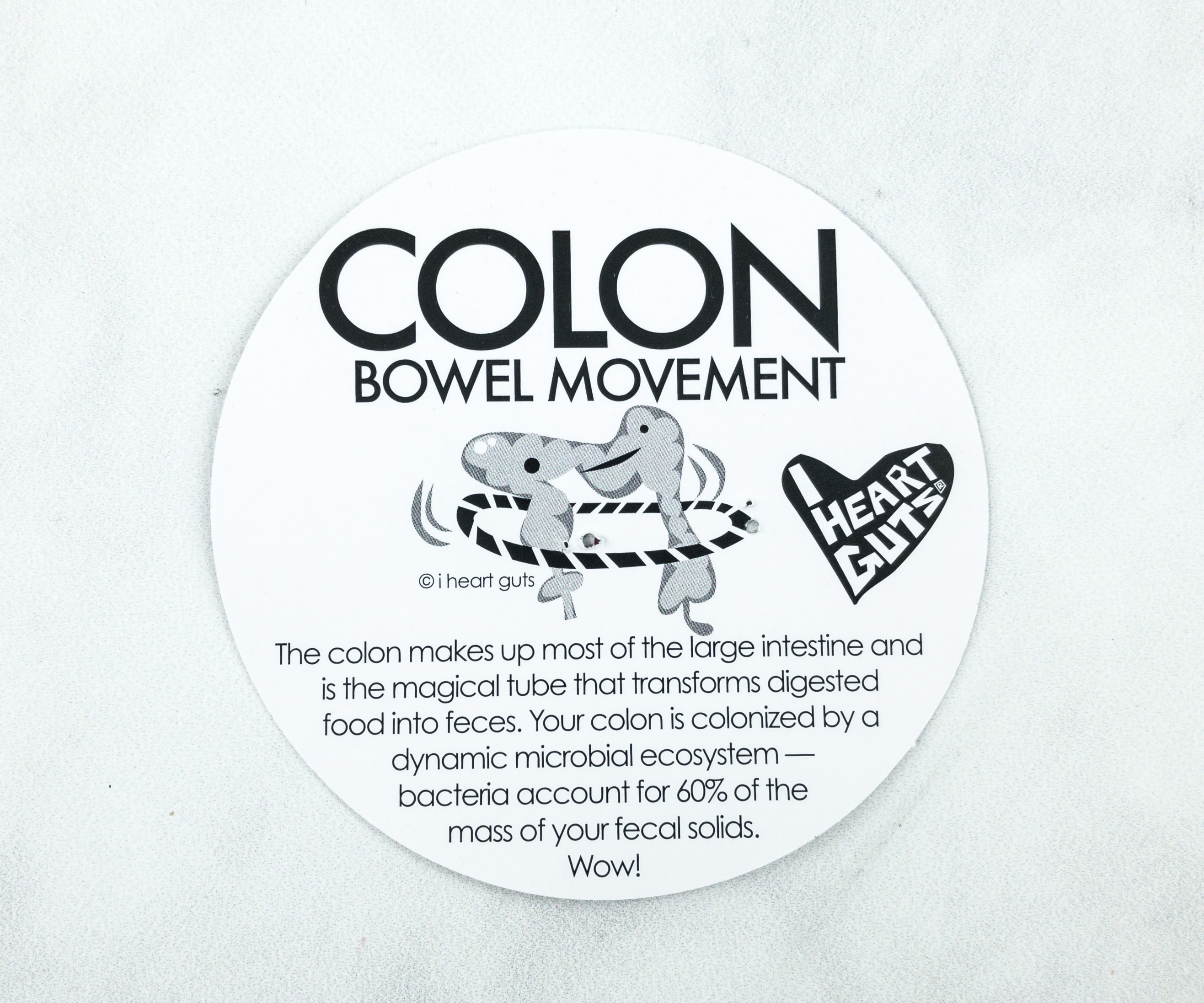 The colon makes up most of the large intestine and is the magical tube that transforms digested food into feces. Your colon is colonized by a dynamic microbial ecosystem — bacteria account for 60% of the mass of your fecal solids. Wow!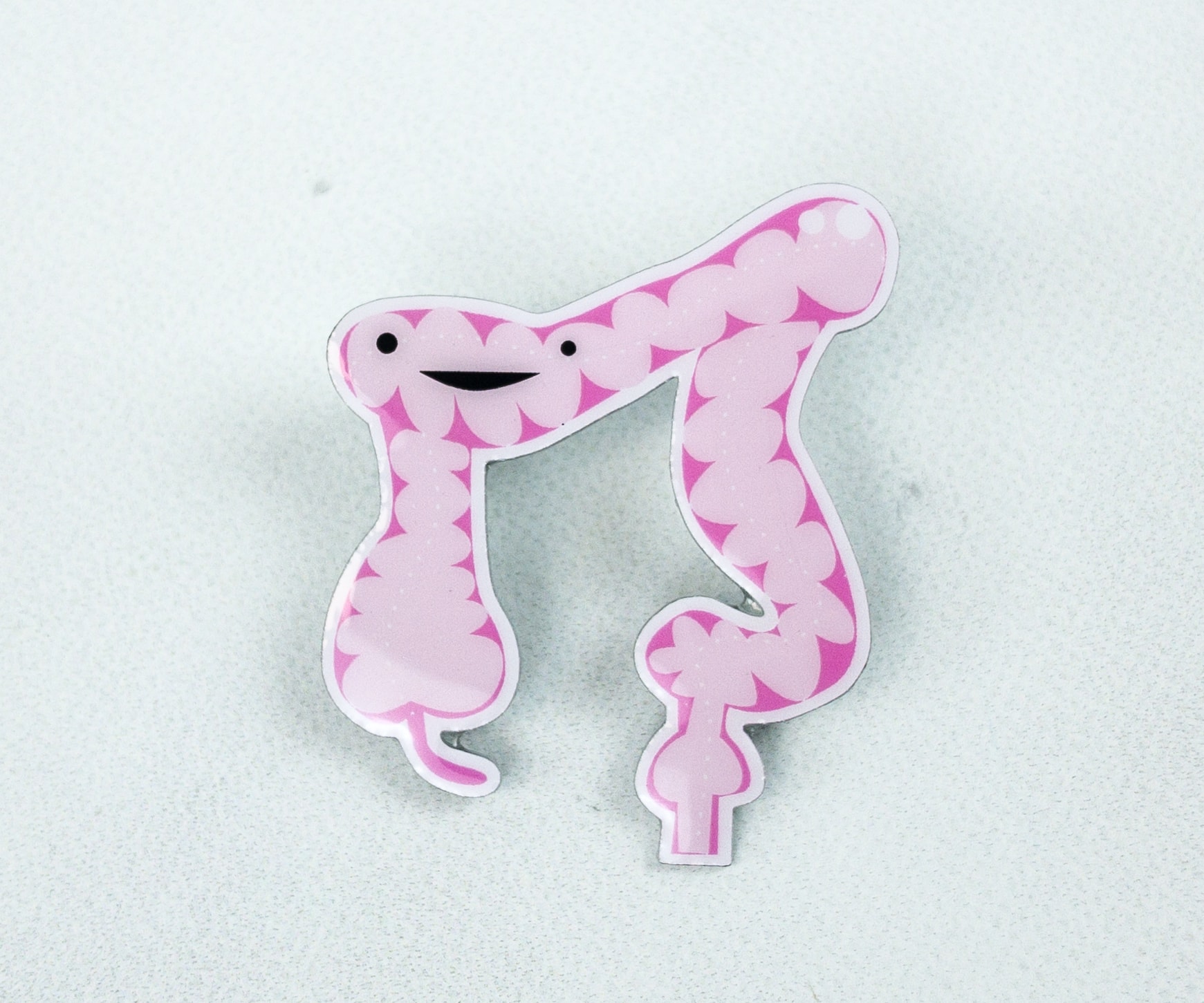 This pin measures 1.25″, and it is made from durable printed aluminum.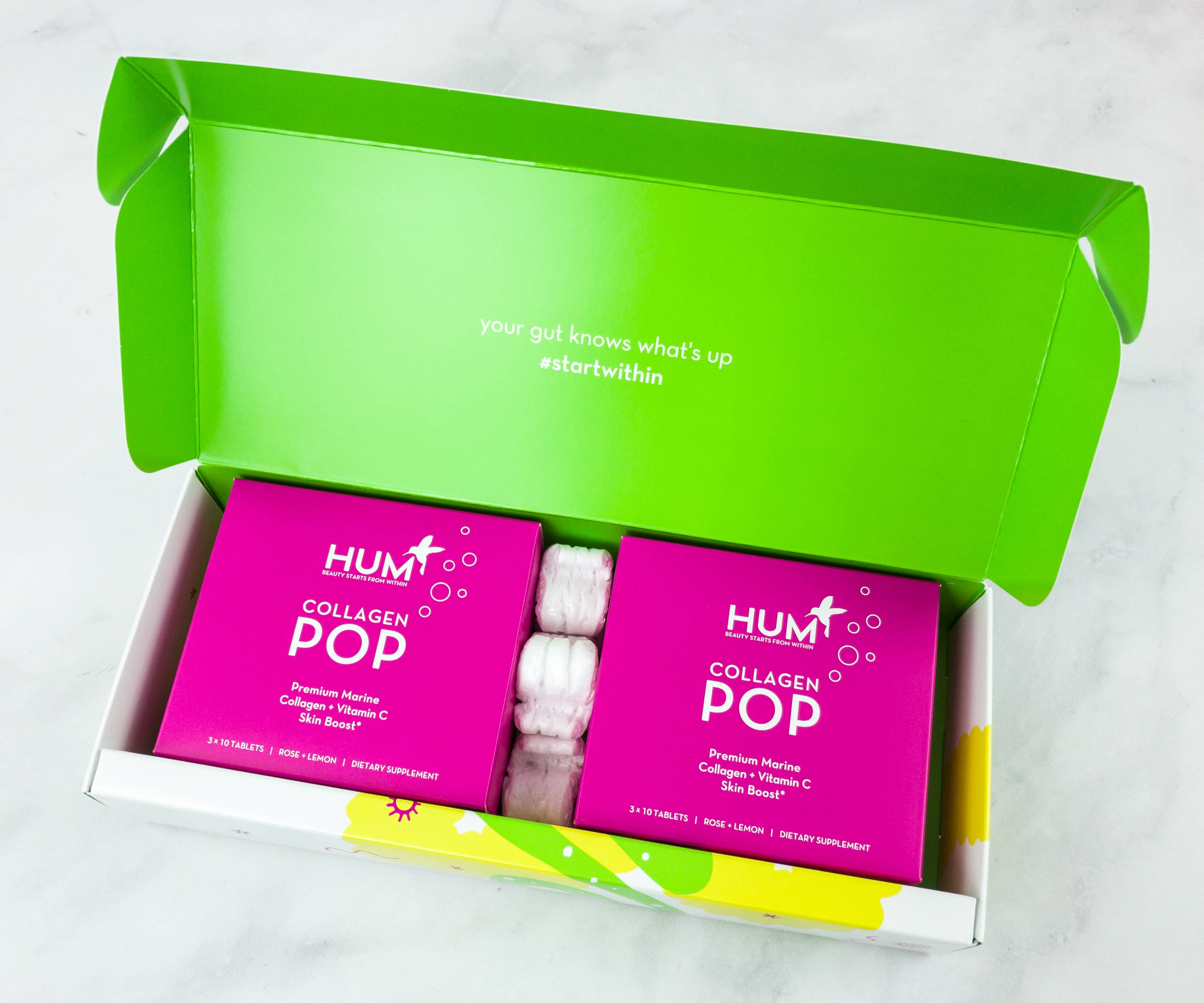 First up is the Collagen POP!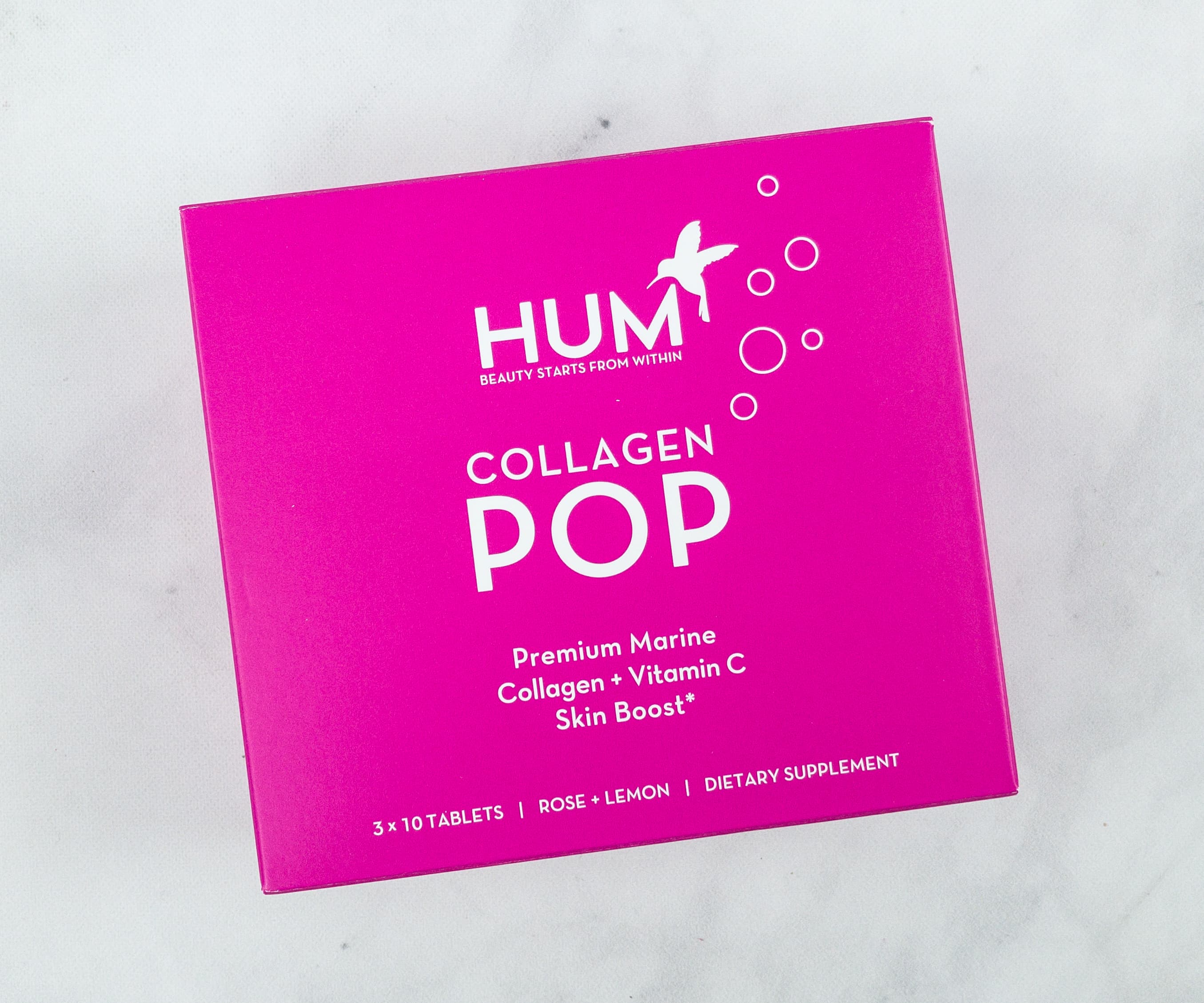 HUM Collagen Pop Premium Marine Collagen + Vitamin C ($30) Packed with highly absorbable premium marine collagen and vitamin C, this supplement helps improve skin elasticity and boost collagen level. It also locks in moisture in the skin and improves its appearance by minimizing signs of aging like fine lines, wrinkles, hyperpigmentation, and more. We have the Rose+Lemon variant!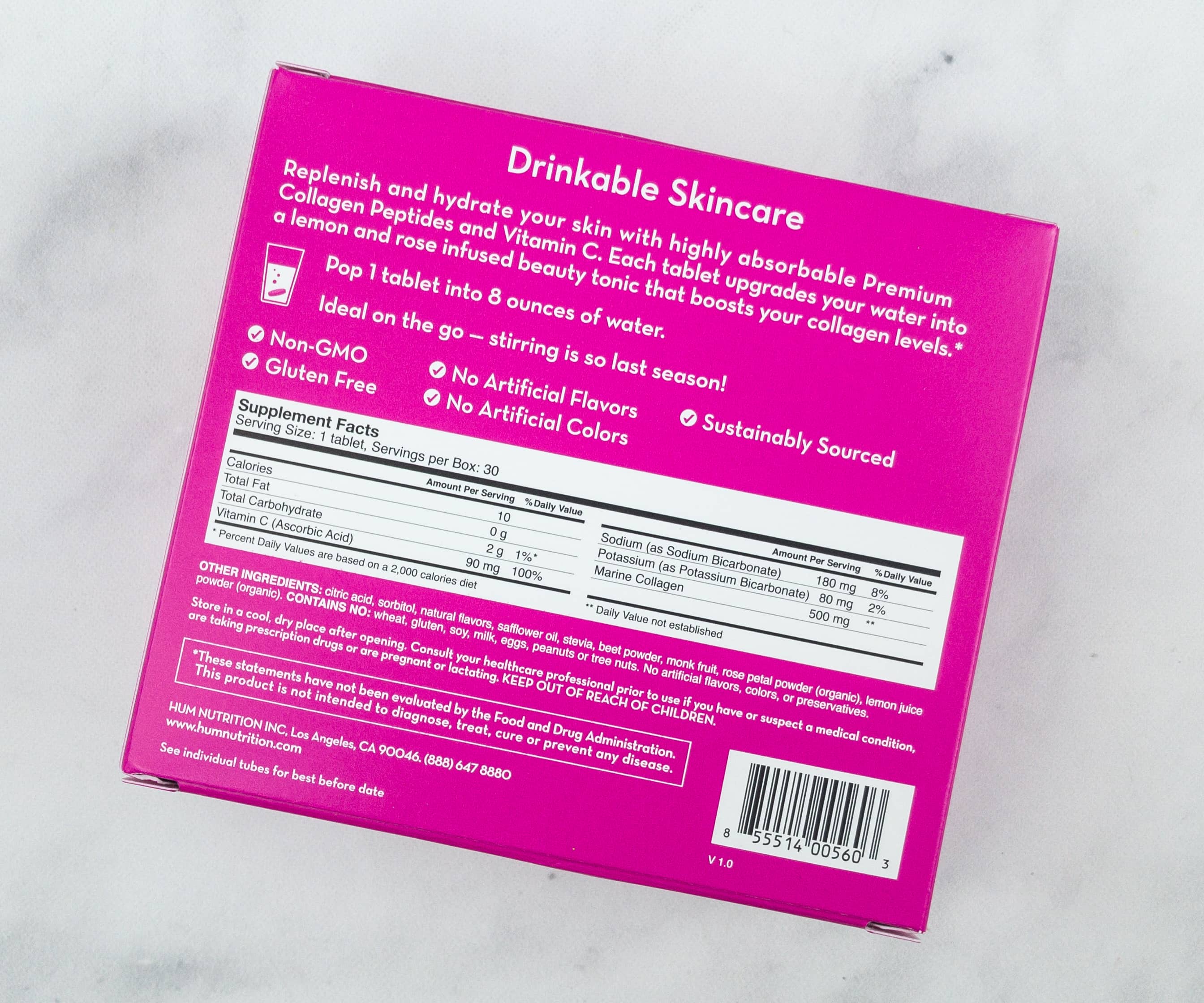 To prepare, you just have to dissolve a tablet in 8 oz. of water.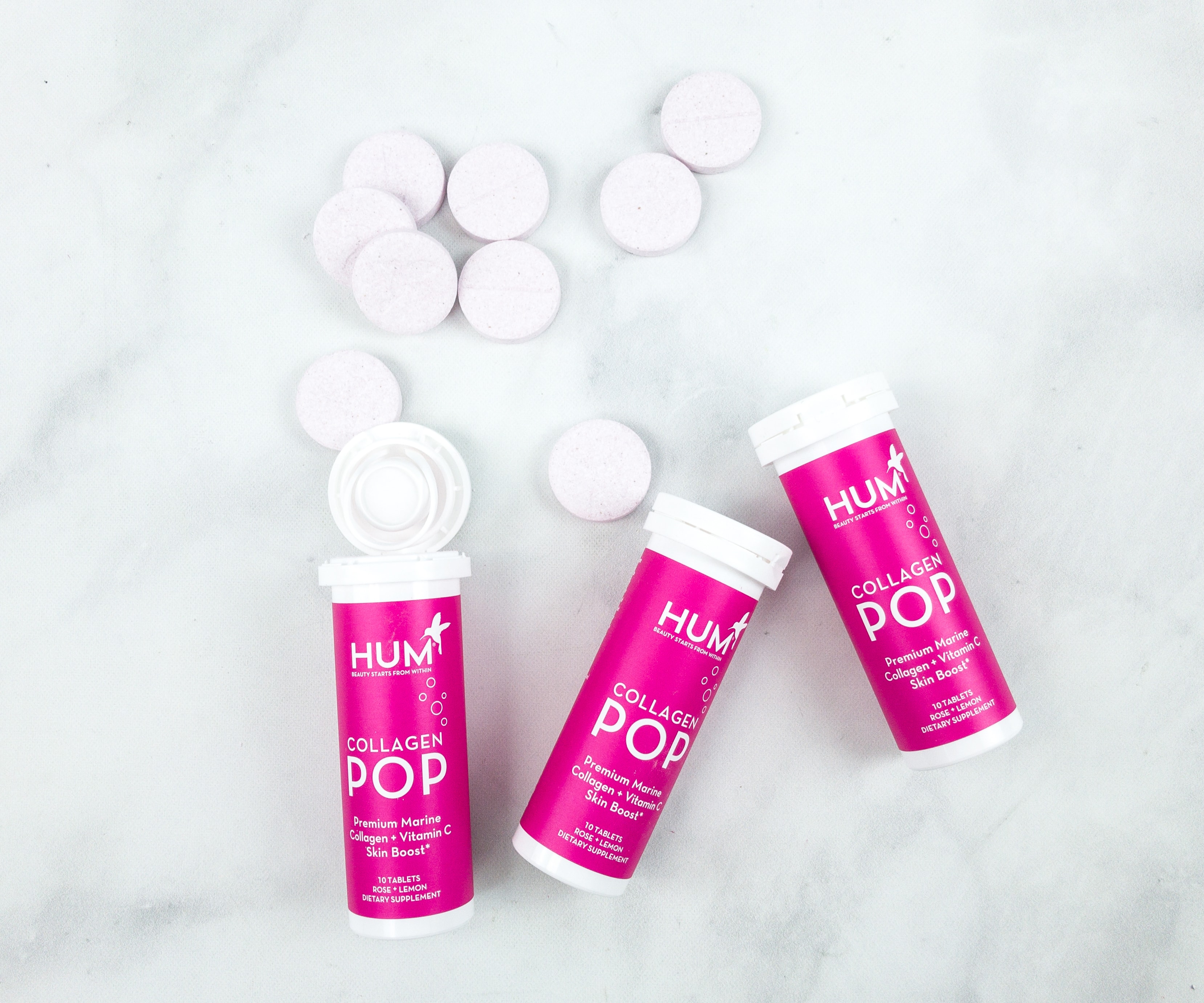 Each tube contains 10 tablets. We got 3 tubes, which is good for a one-month supply.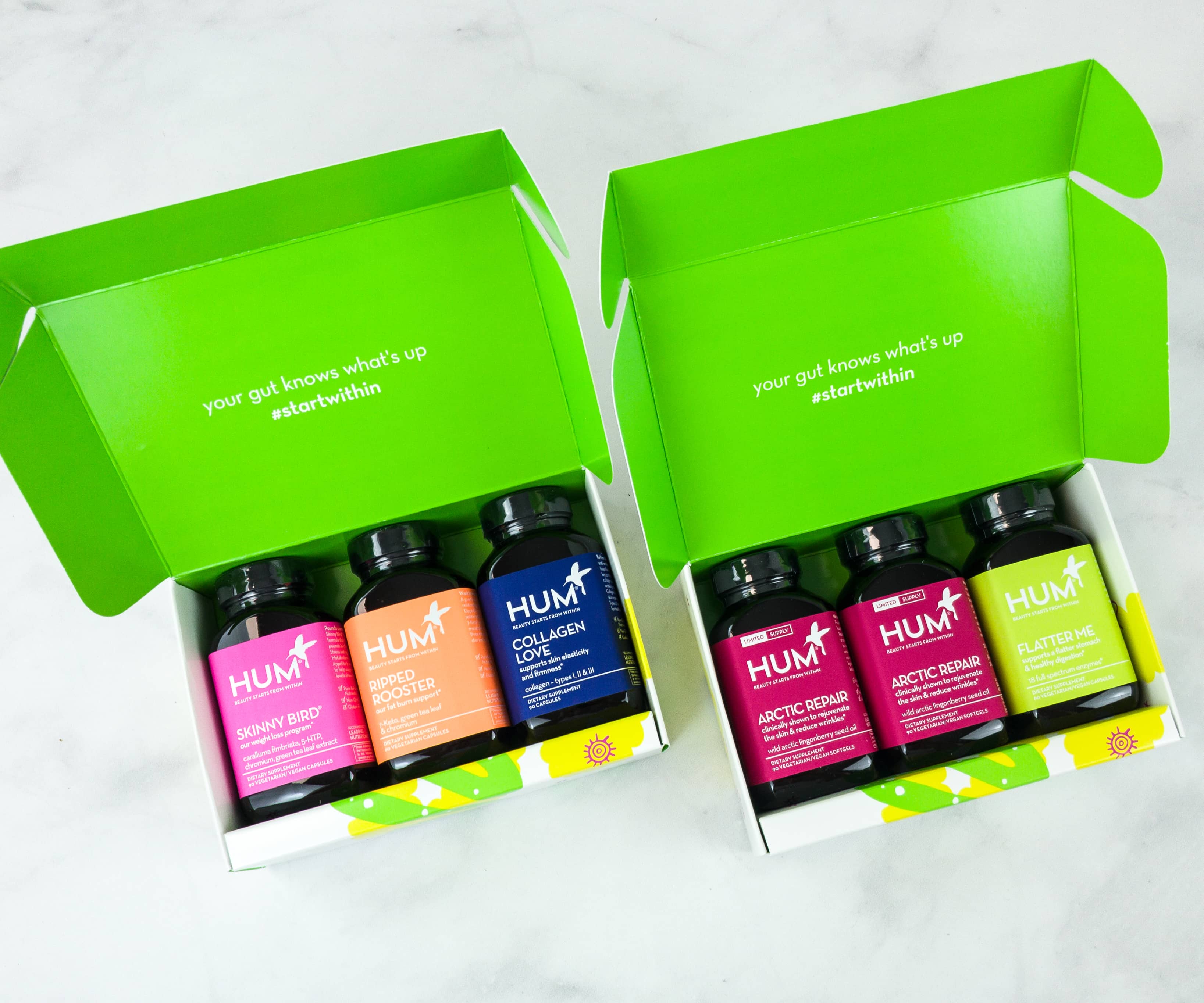 The other vitamins are packed in 3s, in cute boxes.
HUM Arctic Repair ($60) Arctic Repair helps rejuvenate the skin, reduce wrinkles, and boost skin elasticity. It contains lingonberry seed oil that provides a perfect ratio of omega fatty acids and vitamin A. Lingonberry seeds are exclusive to HUM and in a study in 2012, they tested 30 women for 3 months and they showed significant improvement in skin density, hydration, and elasticity while decreasing skin roughness.
HUM Flatter Me ($25) Flatter Me supports flatter stomach and healthy digestion, as it decreases bloating and helps breakdown proteins, carbs, fiber, lactose, and fats. As we age, our enzyme levels can decrease which leads to digestive imbalance so this supplement that contains broad-spectrum enzymes can improve digestion.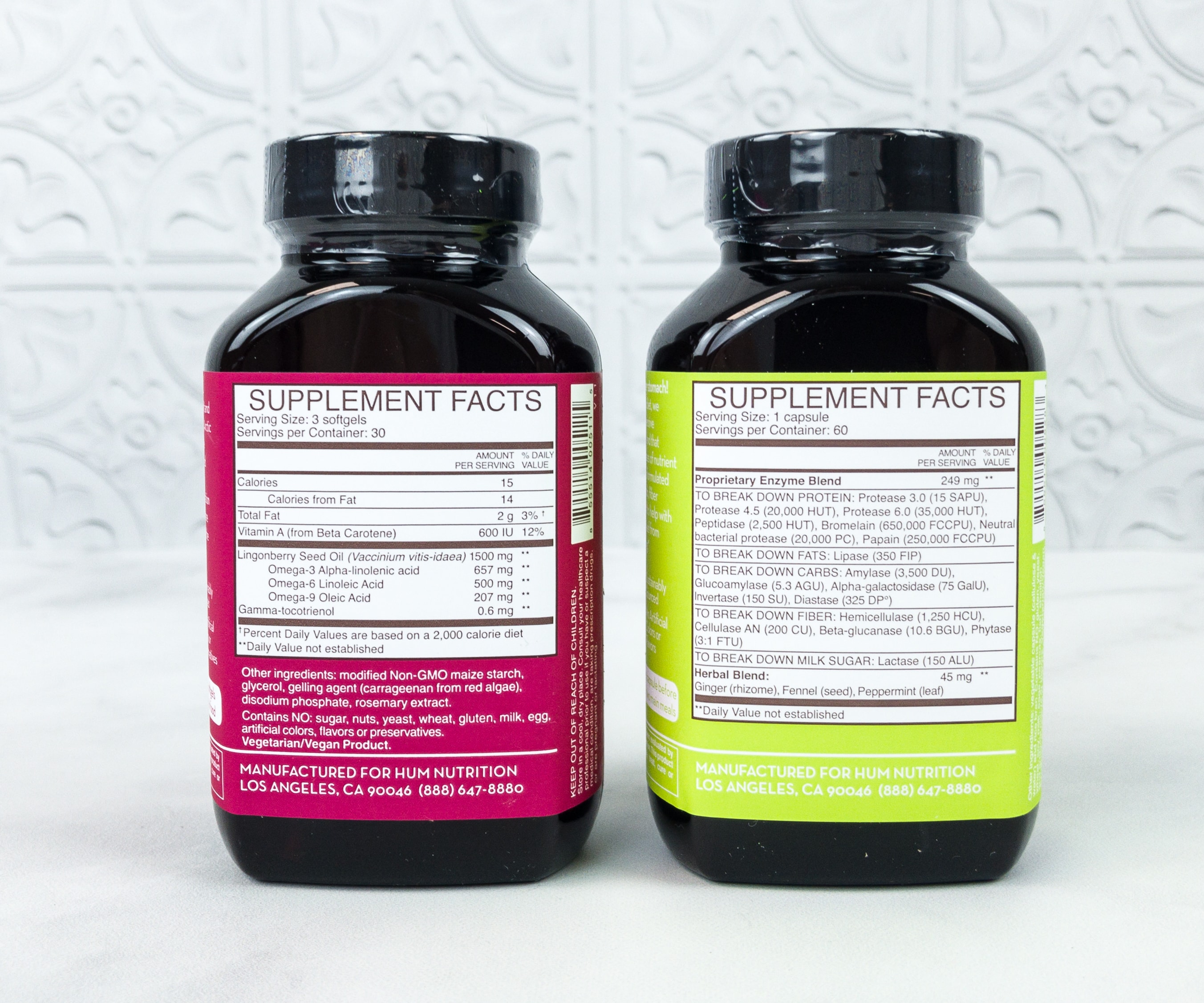 Arctic Repair also contains omega-3, omega-6, omega-9, and vitamin E. You can take 3 softgels anytime with food. Each bottle contains 90 softgels which are good for a month of supply. Flatter Me contains 18 full-spectrum enzymes, ginger, fennel, and peppermint. You can take 1 capsule twice daily, before your two main meals. The bottle contains 60 softgels, also good for 1 month.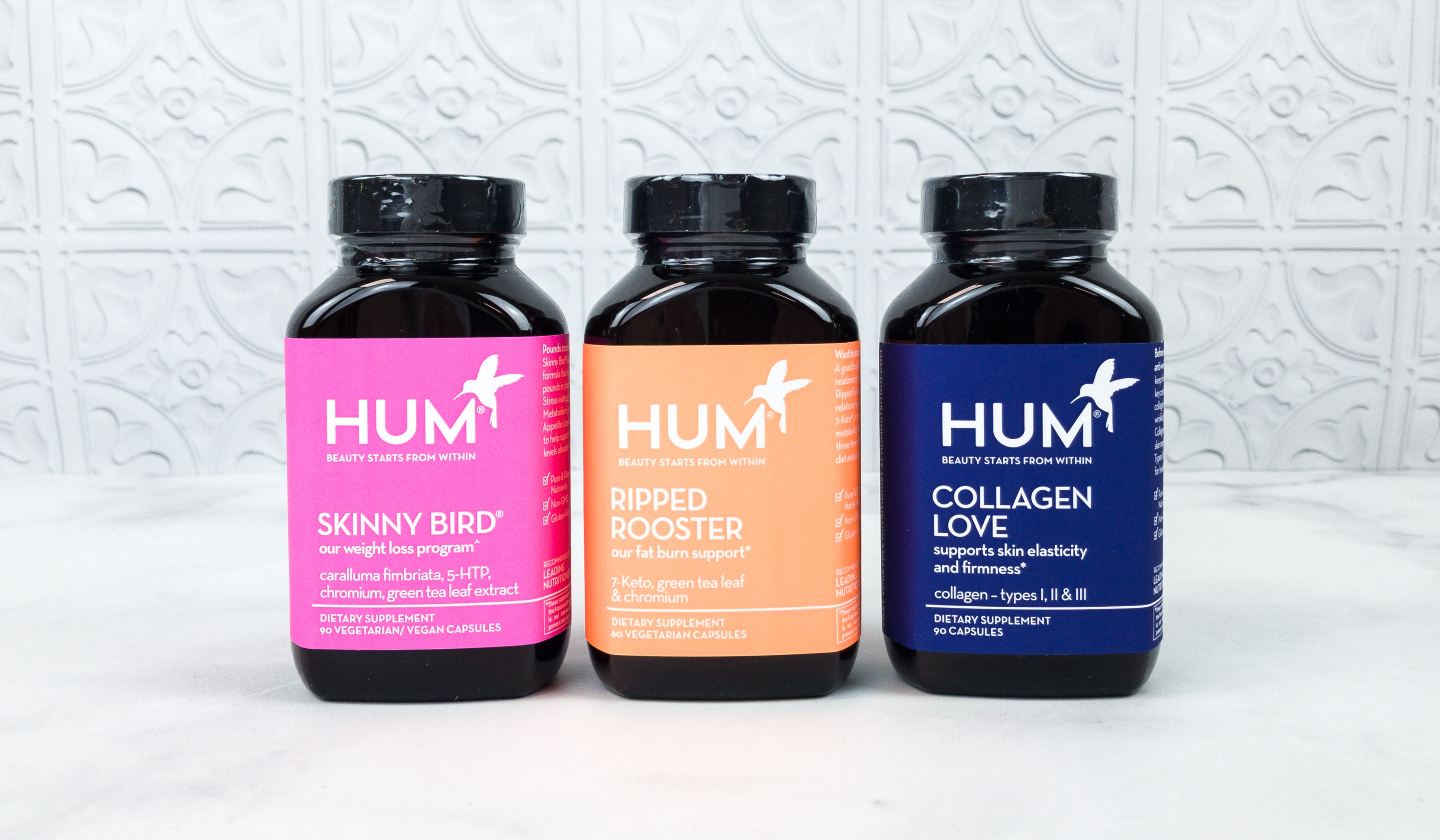 HUM Skinny Bird ($40) Skinny Bird helps reduce stress-eating as it balances blood sugar levels and boosts metabolism. Taking 5-HTP increases the production of serotonin, which is said to be involved in regulating food intake. It also helps improve post-meal satiety, which will work for obese women. Aside from 5-HTP, it also contains Caralluma and Chromium.
HUM Ripped Rooster ($40) Another supplement that is perfect for the weight loss journey is this Ripped Rooster, which helps in burning fat. It also supports balanced blood sugar and it contains 7-Keto that optimizes diet and exercise, as it boosts metabolism.
HUM Collagen Love ($40) Collagen Love supports skin elasticity and firmness, repairs and protects the skin, and helps minimize the appearance of fine lines and other signs of aging. It contains collagen peptides, hyaluronic acid, and vitamin C.
Skinny Bird is taken 30 minutes before meals, 3 times a day. Ripped Rooster is taken twice a day with food, and for Collagen Love, it's 3 capsules taken anytime with food.
We also have gummies with benefits: Hair Sweet Hair for stronger and healthier hair, and Glow Sweet Glow for skin hydration for the ultimate glow.
HUM Gummies With Benefits Hair Sweet Hair ($25) Hair Sweet Hair supports hair growth. It makes the strands stronger and also maintains the health of hair follicles. These gummies are also vegan!
It contains biotin, which is a water-soluble B-vitamin, and zinc. Both are important nutrients that support healthy hair follicles.
The container contains 60 gummies, good for 30 days. You can take 2 gummies anytime with or without food. The gummies are heart-shaped! They look cute, and they're definitely yummy!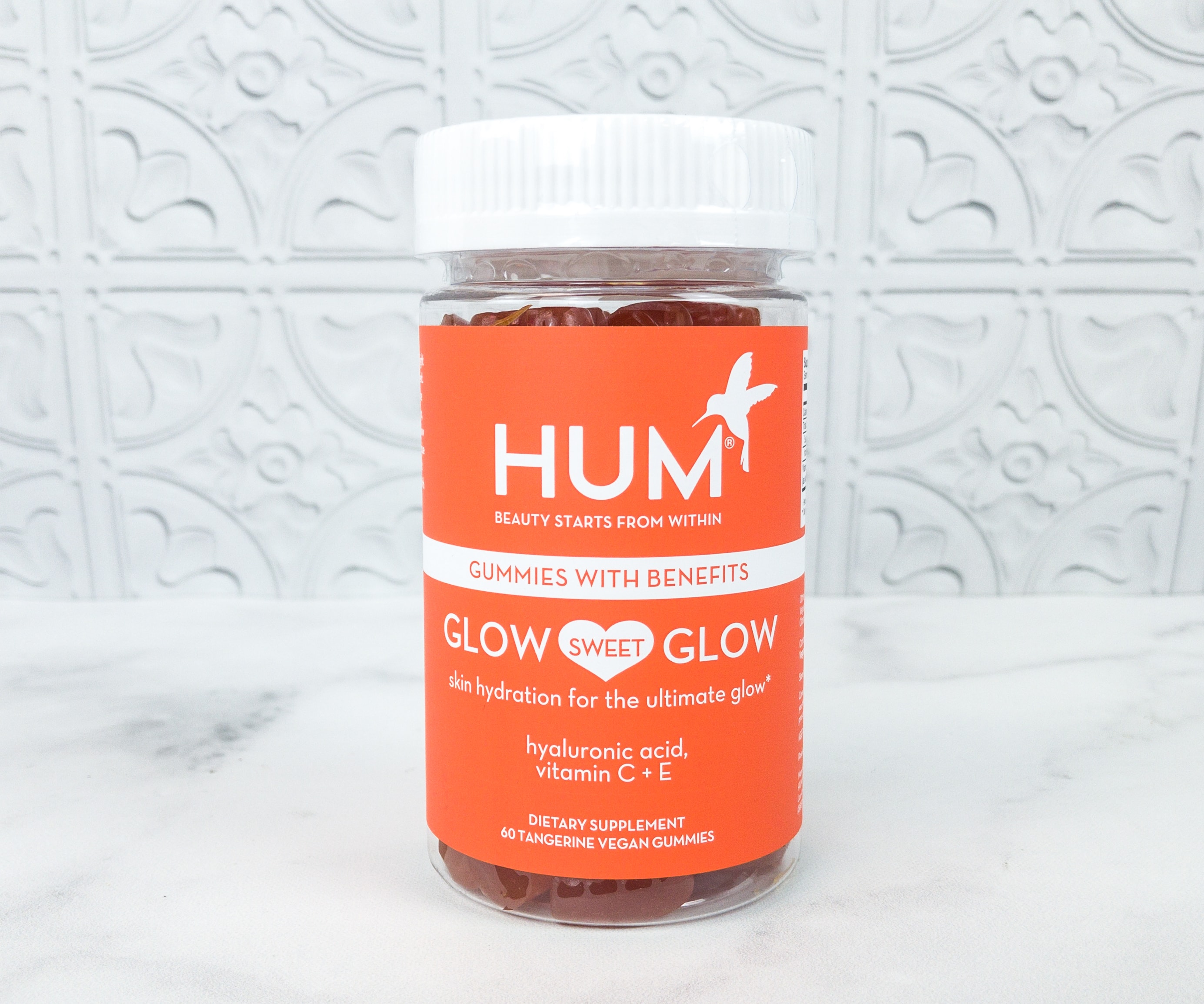 HUM Gummies With Benefits Glow Sweet Glow ($25) The second jar of gummy candies contains Glow Sweet Glow and it helps with skin hydration. It helps lock moisture in the skin, boosts hydration, and helps keep the skin plump and glowing, as it also stimulates collagen production.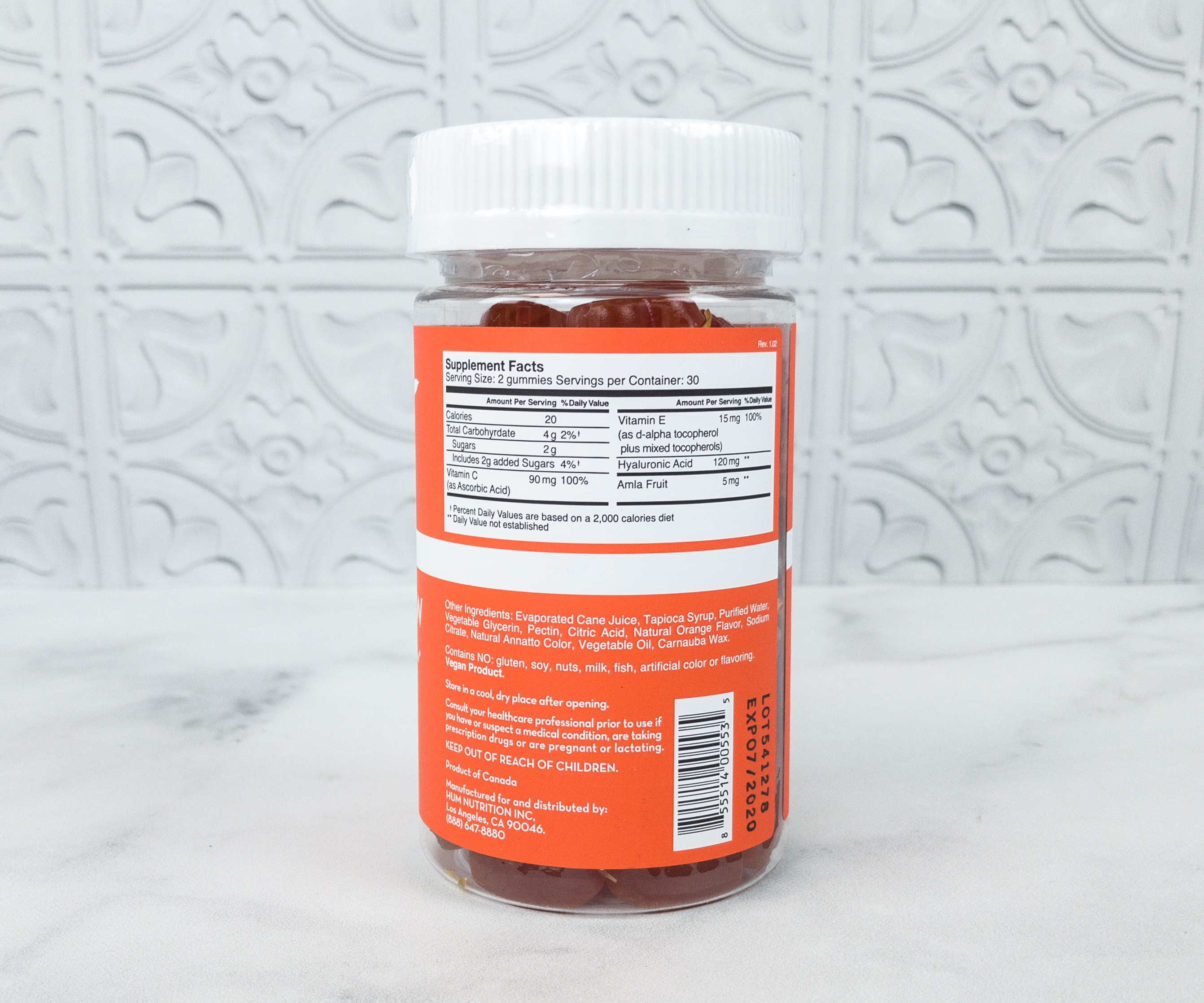 As we age, our bodies become less effective in producing hyaluronic acid which helps hold moisture in the skin so this gummy will help us with that problem. It also has vitamin C!
It has the same look as the hair gummies, but Glow Sweet Glow gummies are in orange. You can take 2 gummies anytime with or without food. The container has 60 gummies, which are good for a month as well.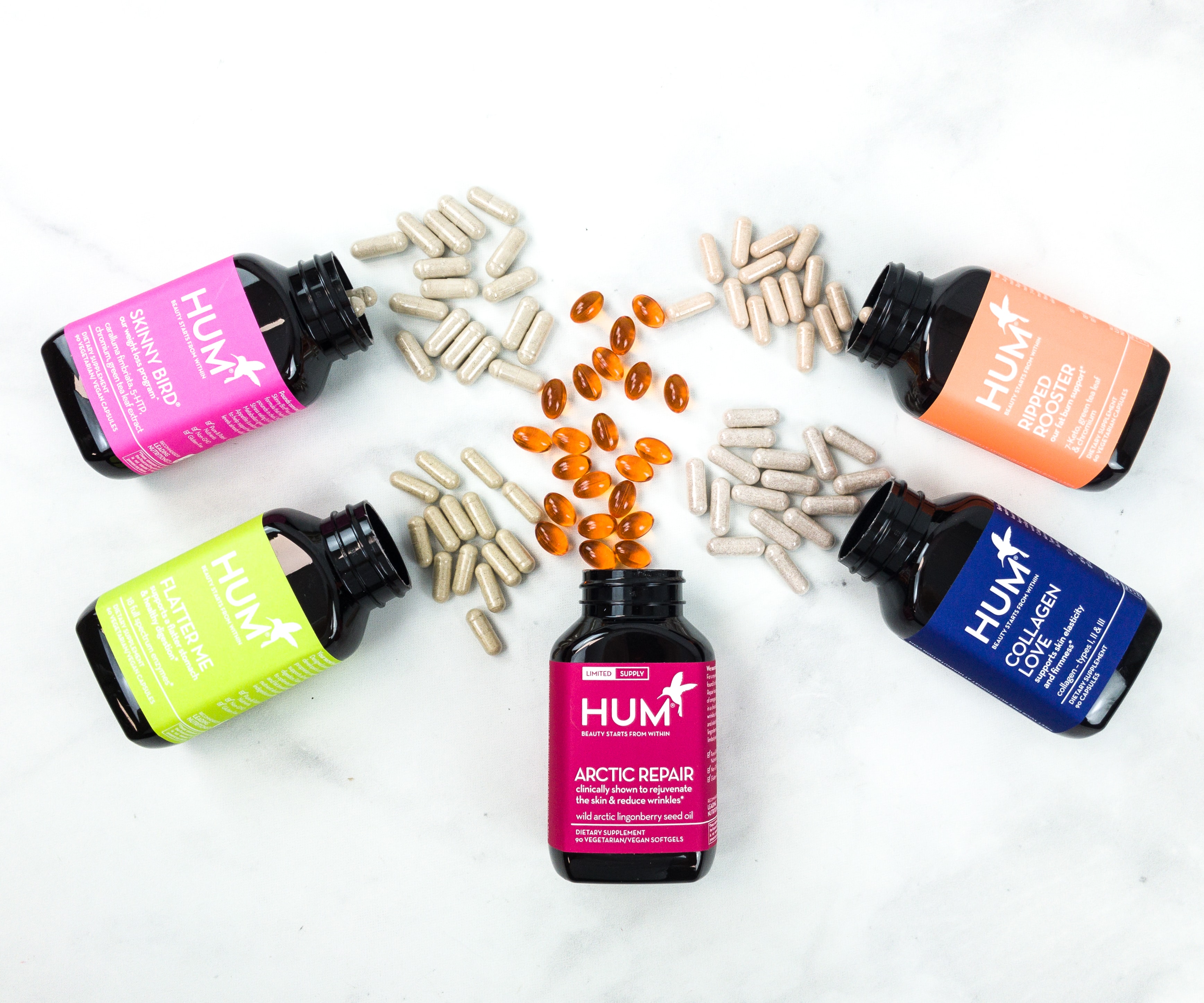 HUM Nutrition makes it easy for us to stock up on supplements! I love that they offer recommendations tailored to my personal needs, but also leave me with the option to choose what I want to receive in my box. In this box, I have gummies for hair and skin, capsules for skin and digestion, plus Collagen POPs, and all of them are pretty promising. These supplements are new and innovative, plus they don't have a weird aftertaste that regular supplements have. So far, I haven't encountered problems taking them! They do make me feel good and look good, and I couldn't ask for more. Aside from supplements for the hair, skin, and body, HUM Nutrition also offers supplements that support the immune system and supplements that help boost your mood. If you want to have a healthy lifestyle, this is one of the easiest ways to start!
What do you think of HUM Nutrition?