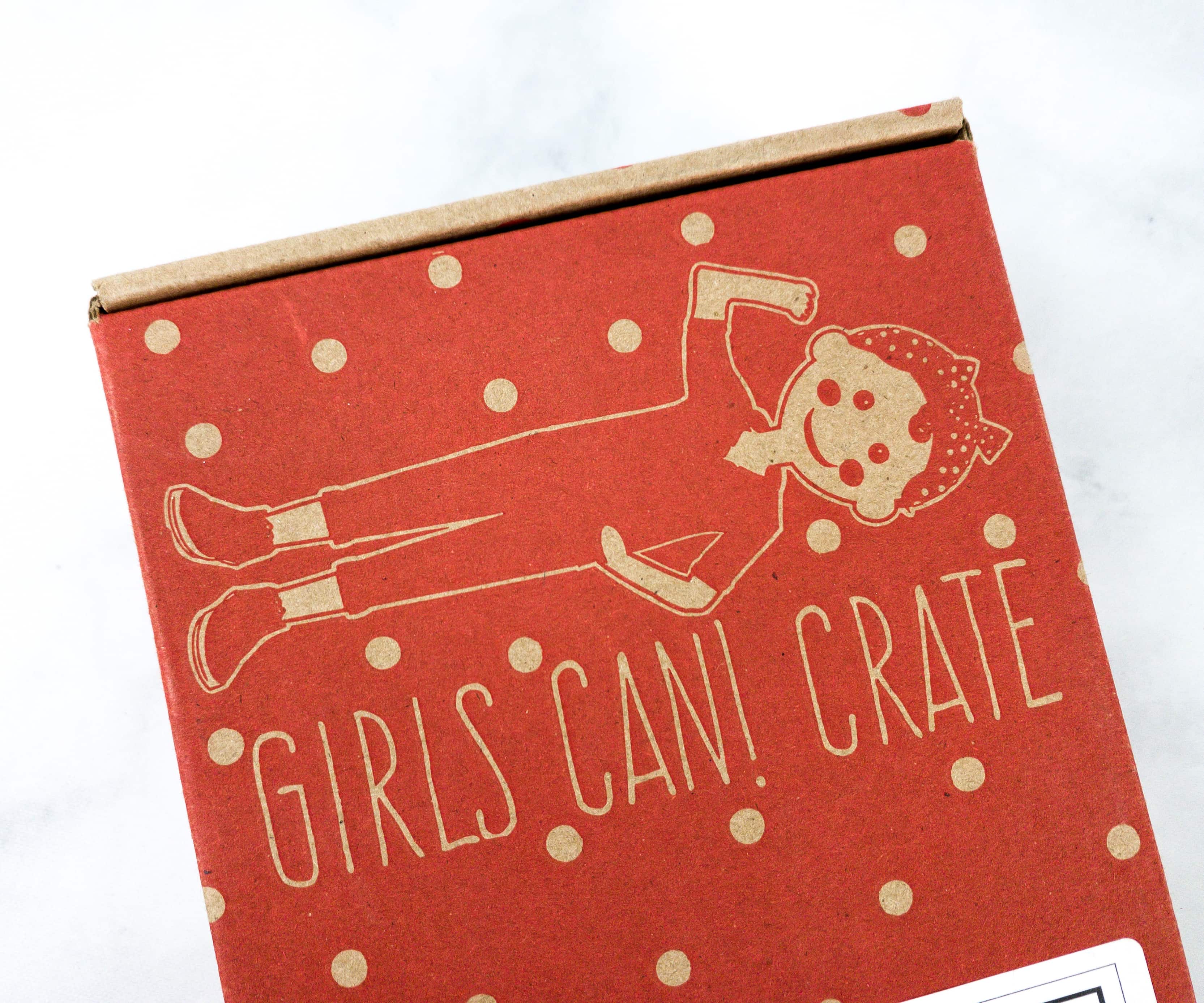 Girls Can Crate is a monthly subscription for children between 5 and 10 years of age that promotes the idea that girls can do whatever they set their minds to. Each month features a different female pioneer whose story inspires girls to achieve. Each box includes a 20-page activity book that includes the heroine's story, 2-3 STEAM activities, and creative play props. Boxes cost $29.95 each month with themes that celebrate female pioneers from diverse backgrounds, but the activities themselves are usually gender-neutral.
DEAL: Save 15% on your first box! Use coupon code HELLO15.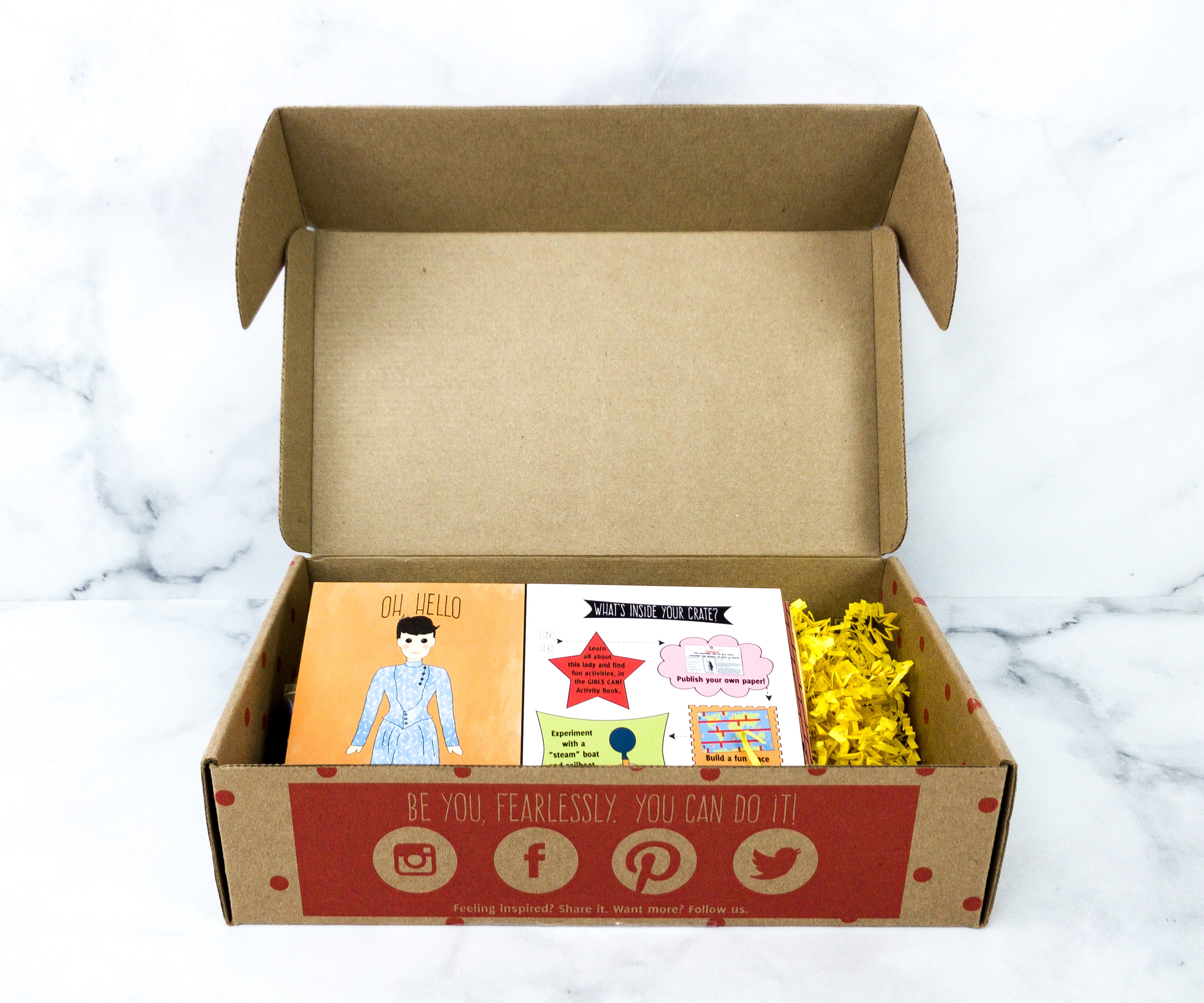 The box is always full of fun stuff and activities.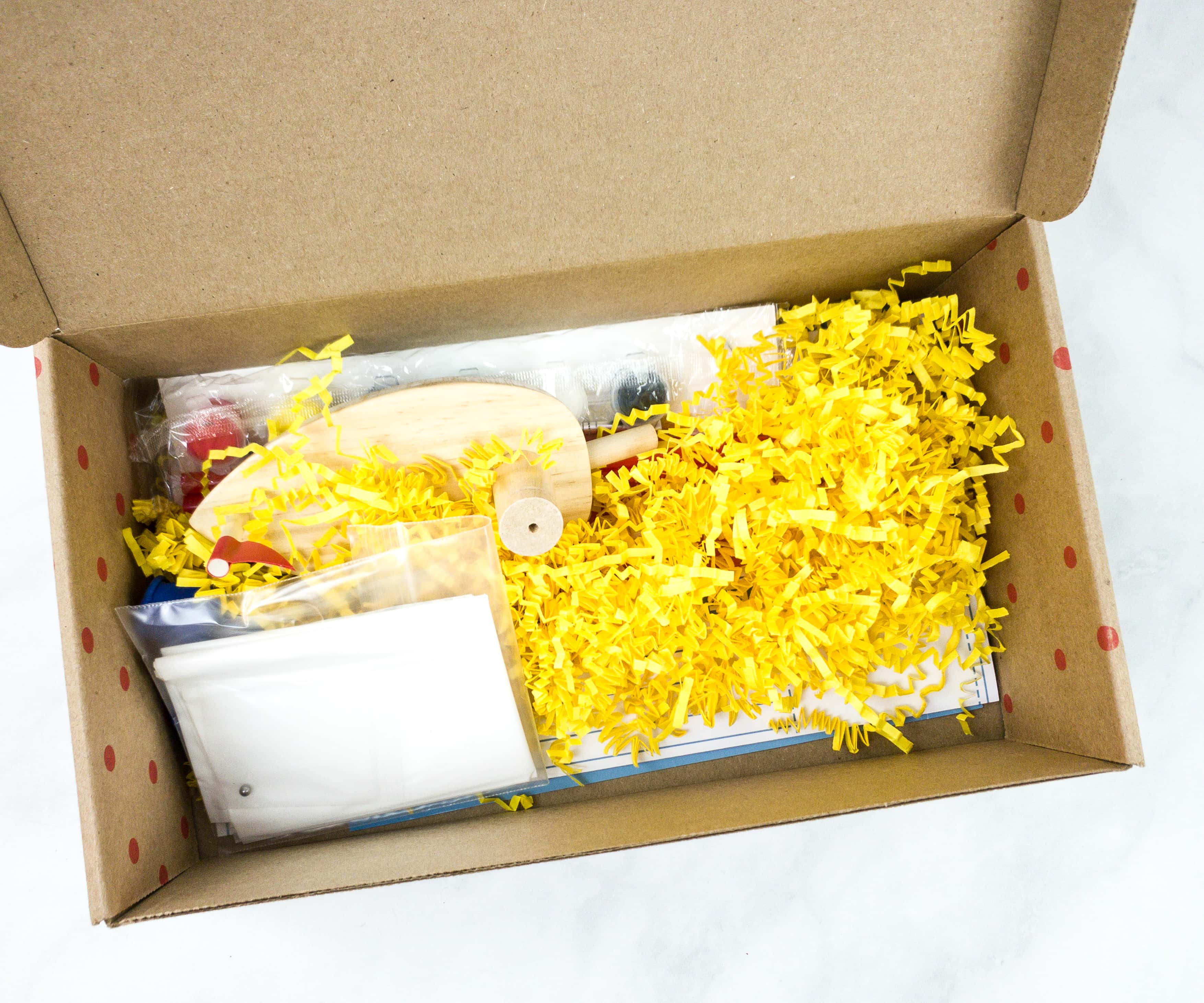 The items were cushioned with bright yellow squiggles. Some items were also protected by plastic and/or bubble wraps.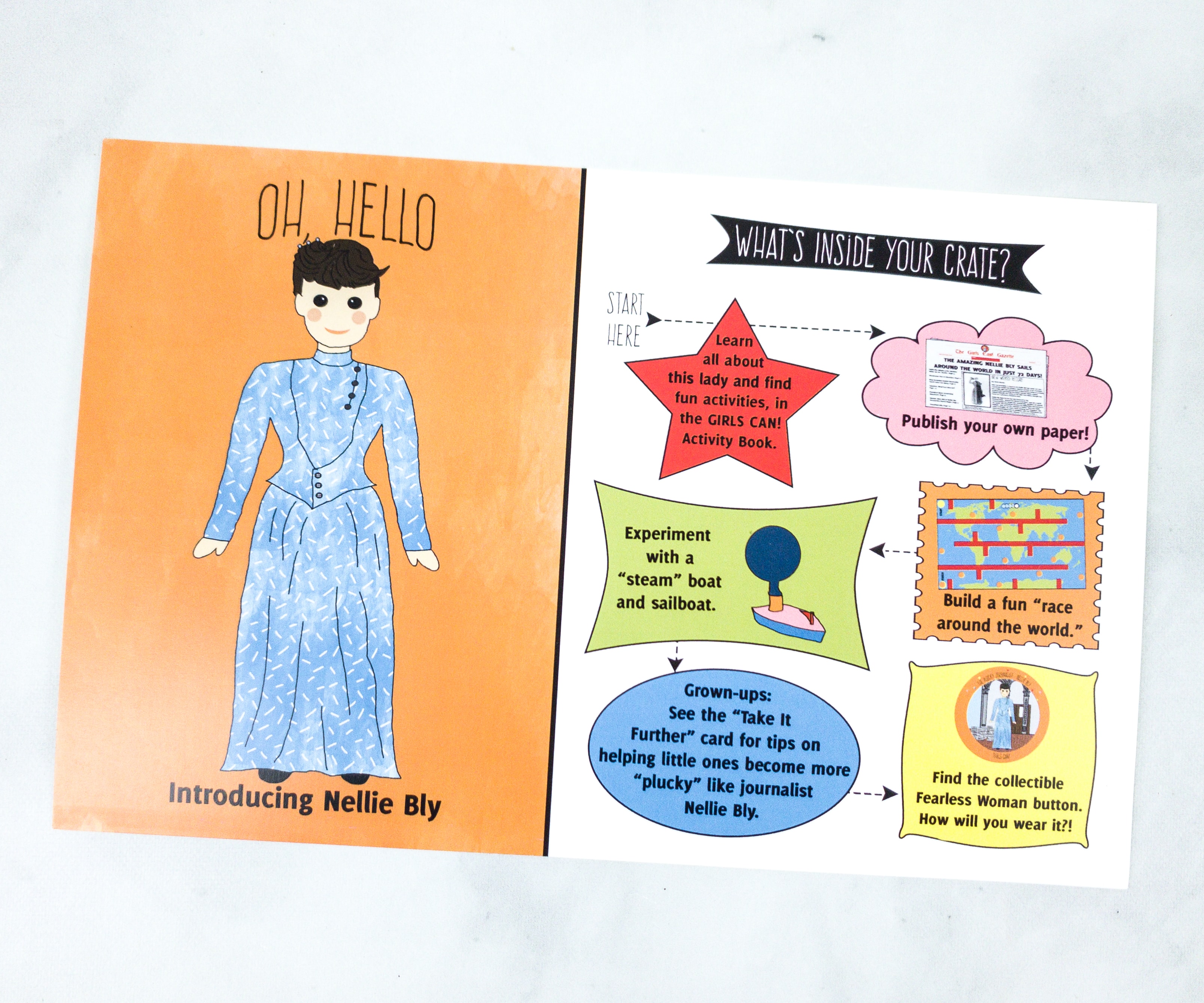 There's a pamphlet that lists what's inside the crate. This month, we're celebrating the life of Nellie Bly!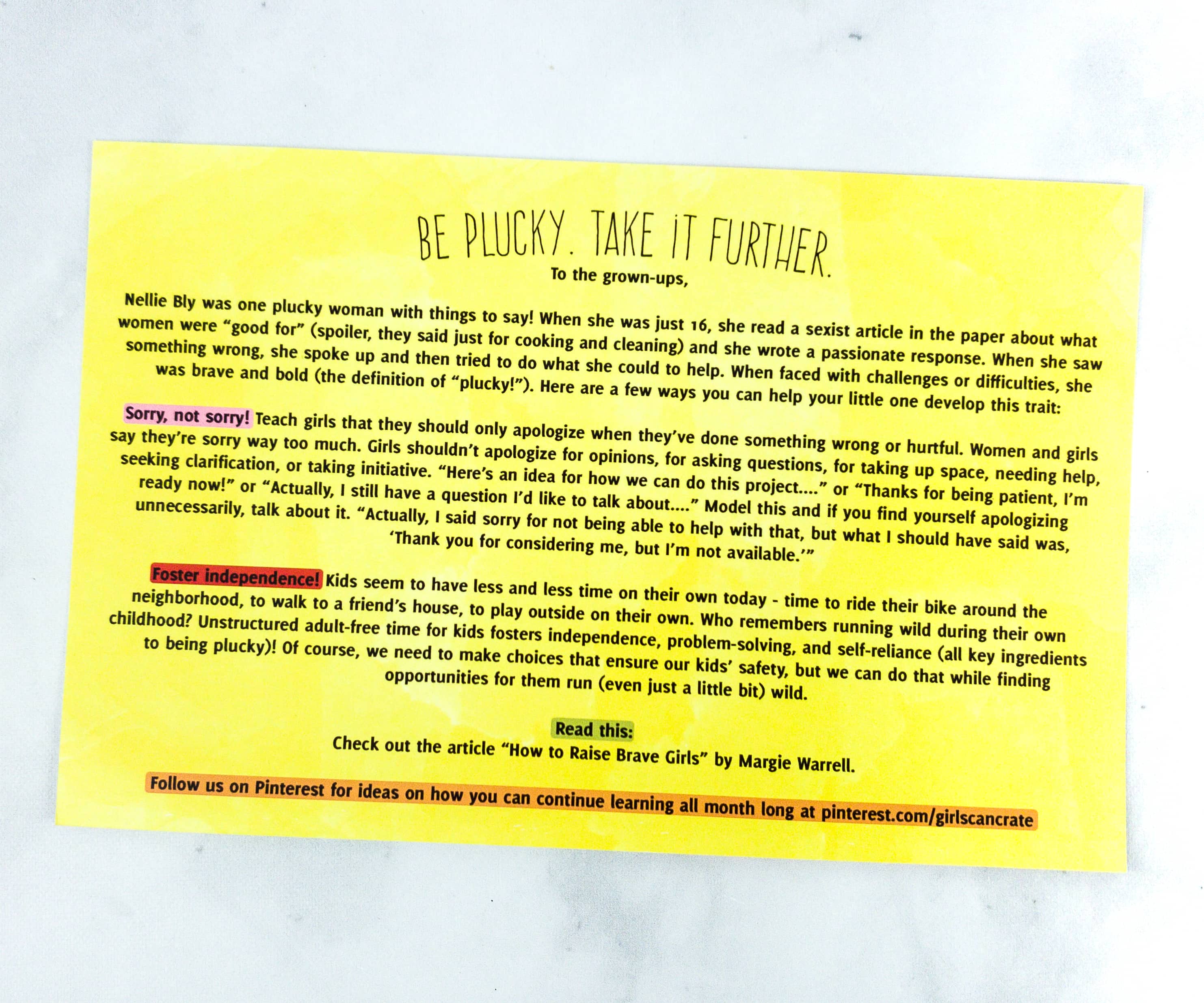 Meanwhile, these are pointers for parents on how to help kids become brave and bold!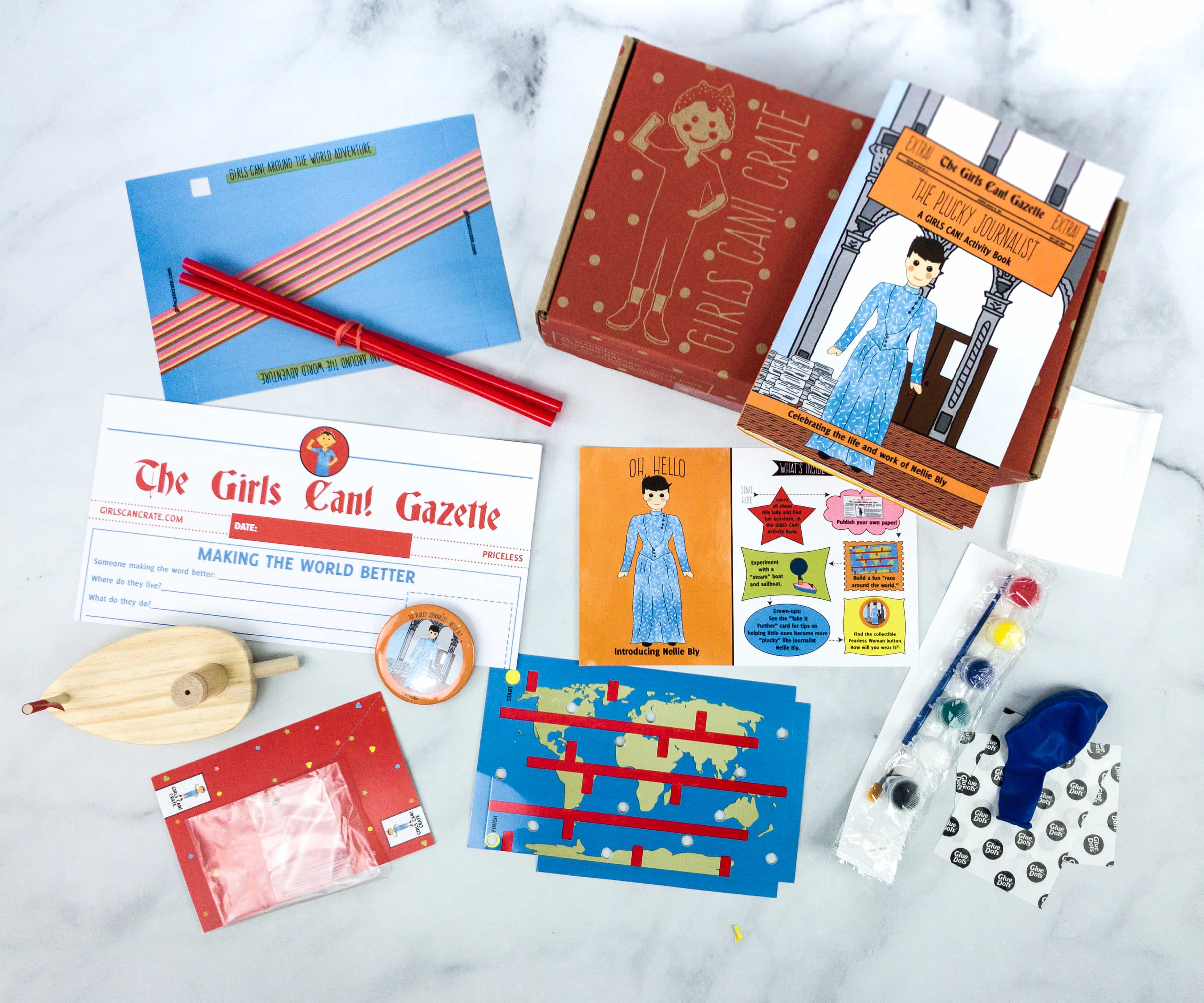 Everything in the box!
As always, the box included a booklet featuring information about this month's heroine, The Plucky Journalist, Nellie Bly!
At the back of the booklet is a quote from this month's heroine:
Energy rightly applied can accomplish anything.
They also indicated that a portion of the proceeds from every GIRLS CAN! Crate sale helps support non-profit organizations working to empower girls.
Elizabeth Cochrane Seaman, known by her pen name Nellie Bly, was an American journalist, industrialist, inventor, and charity worker.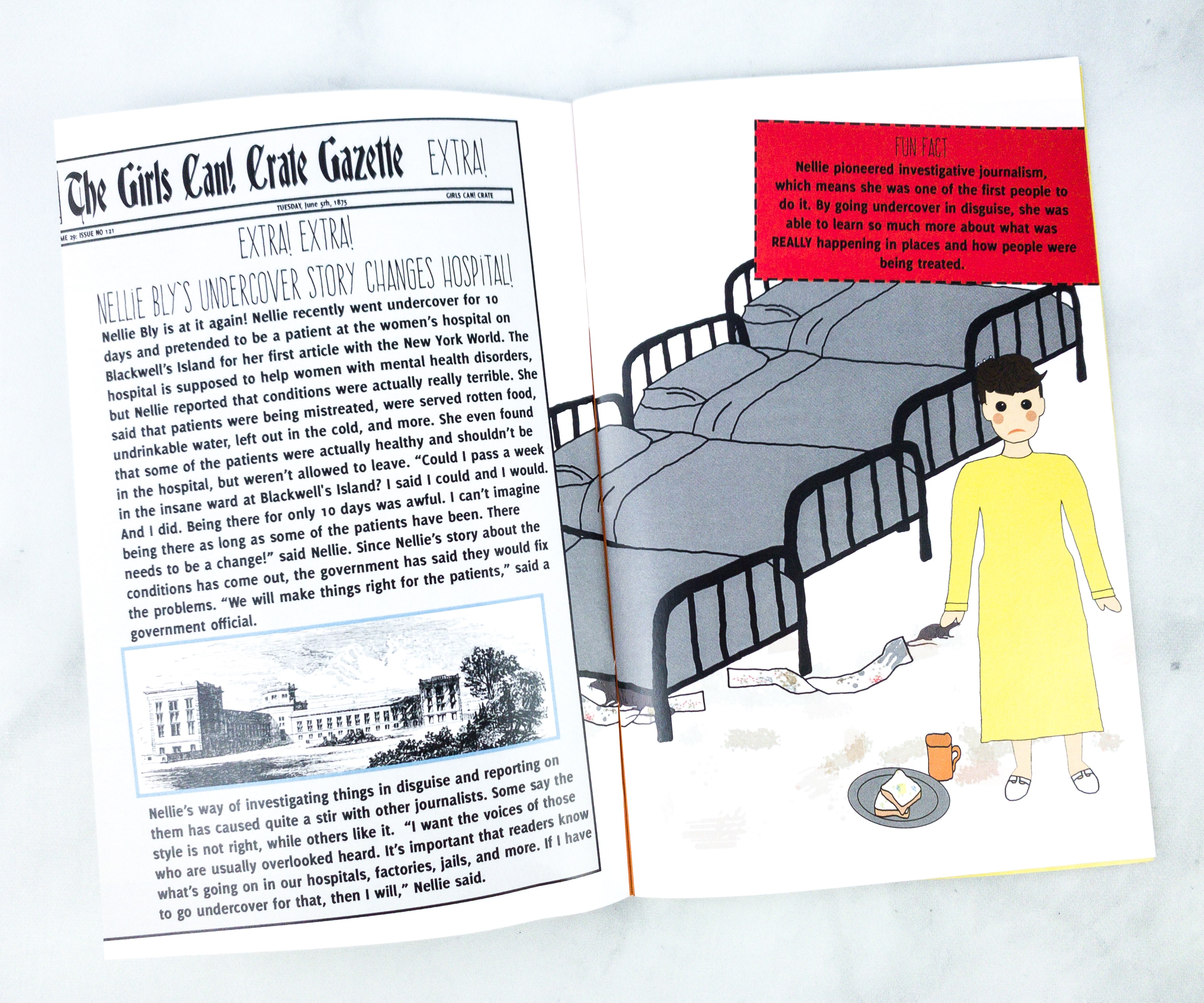 One of her undercover stories changed hospitals! Nellie posed as a patient for 10 days at the women's hospital in Blackwell's Island, and she witnessed that instead of helping the women with mental health disorders, they were treated terribly. They were mistreated, served rotten food, left out in the cold, and more. She also found out that the other patients were okay and shouldn't be staying there. This kind of journalism had caused quite a stir with other journalists. Some don't like Nellie's style, but some did.
Aside from going undercover, she also fought for women's rights, especially the right to vote. The GCC Gazette thinks that one of Nellie's strengths is her fearlessness, she's plucky which means she's daring and bold.
She's also popular for sailing around the world in 72 days, and she did it faster than the character Phileas Fogg from the book "Around the World in 80 Days".
There are lots of fun activities in the booklet like matching games, mazes, and math problems!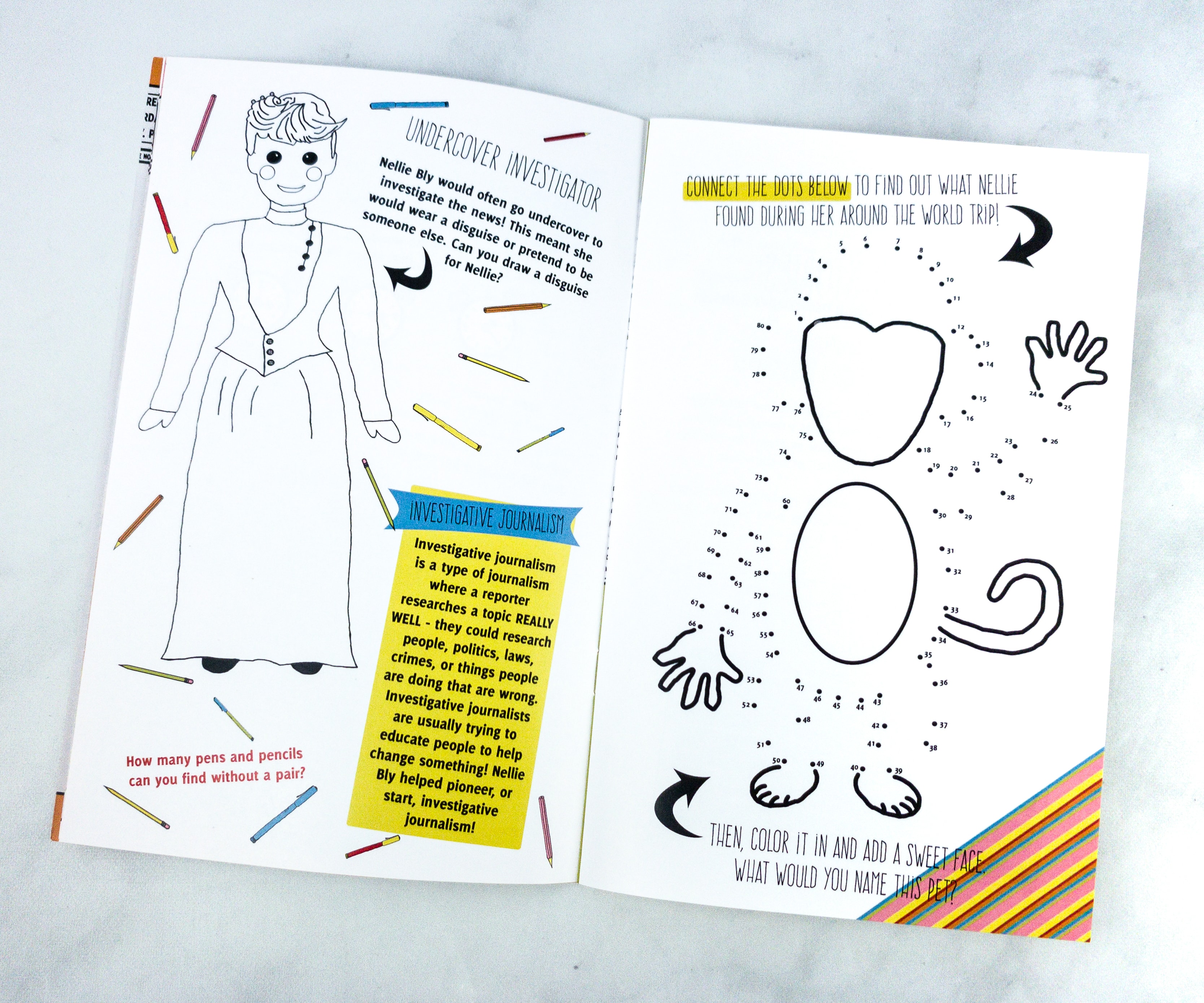 The booklet also explained to us what "Investigative Journalism" is.
Investigative journalism is a type of journalism where a reporter researches a topic REALLY WELL – they could research people, politics, laws, crimes, or things people are doing that are wrong. Investigative journalists are usually trying to educate people to help change something! Nellie Bly helped pioneer, or start, investigative journalism.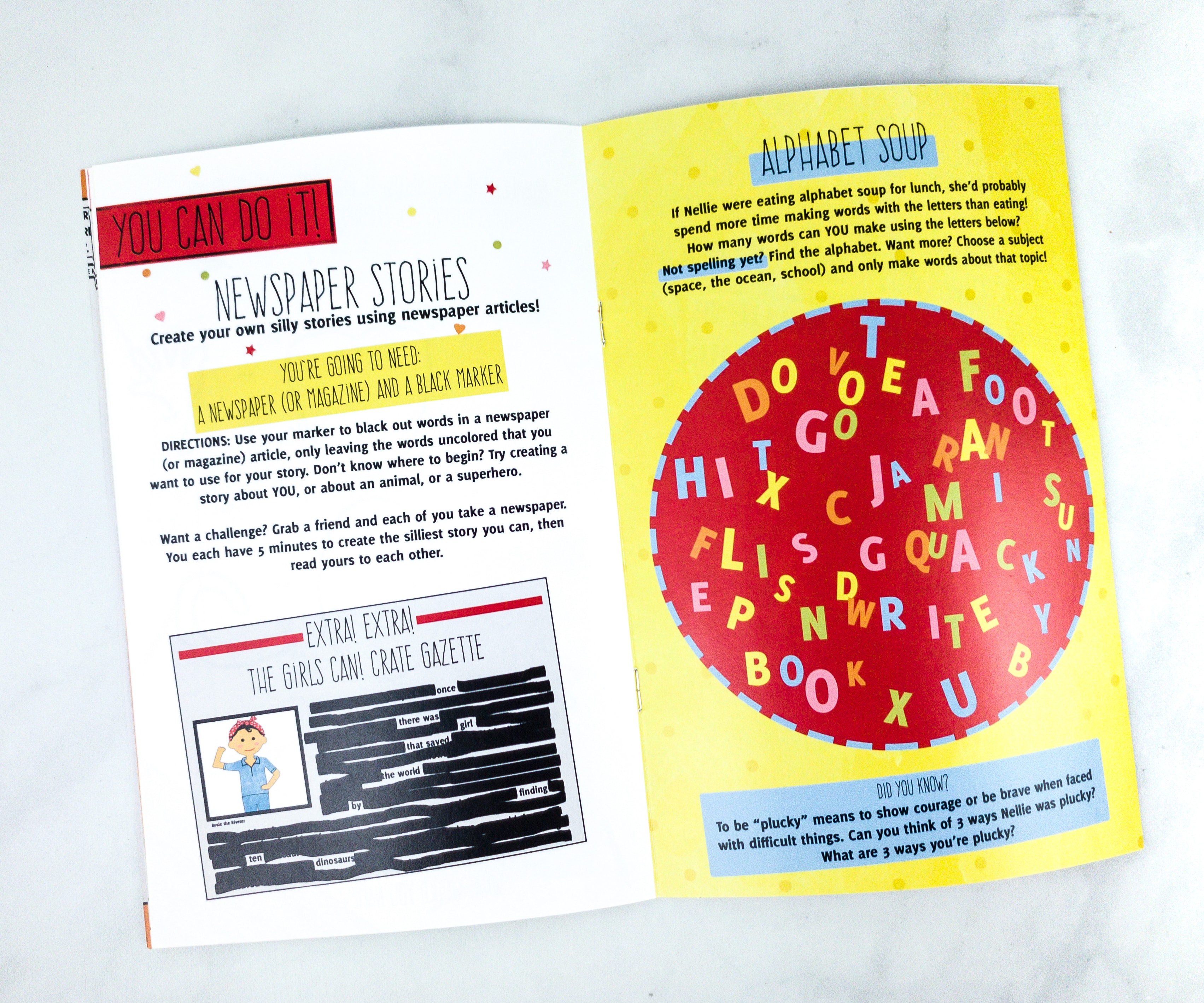 Another page has mechanics about making our own story using newspaper clippings, while the other page has a word building activity.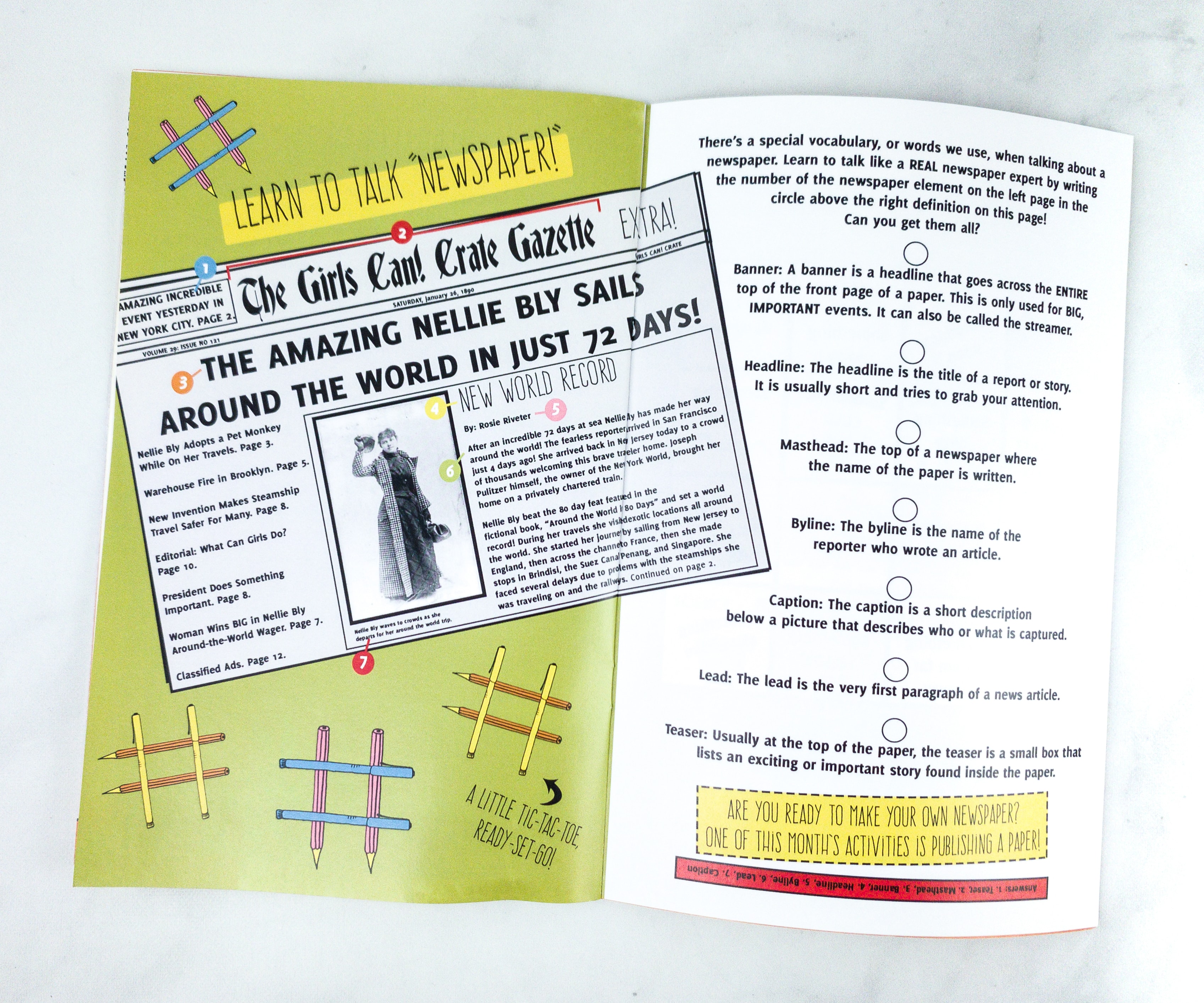 The booklet also teaches us about the newspaper, and they even included guides for making our own newspaper article.
This month's pin, features the plucky journalist, Nellie Bly!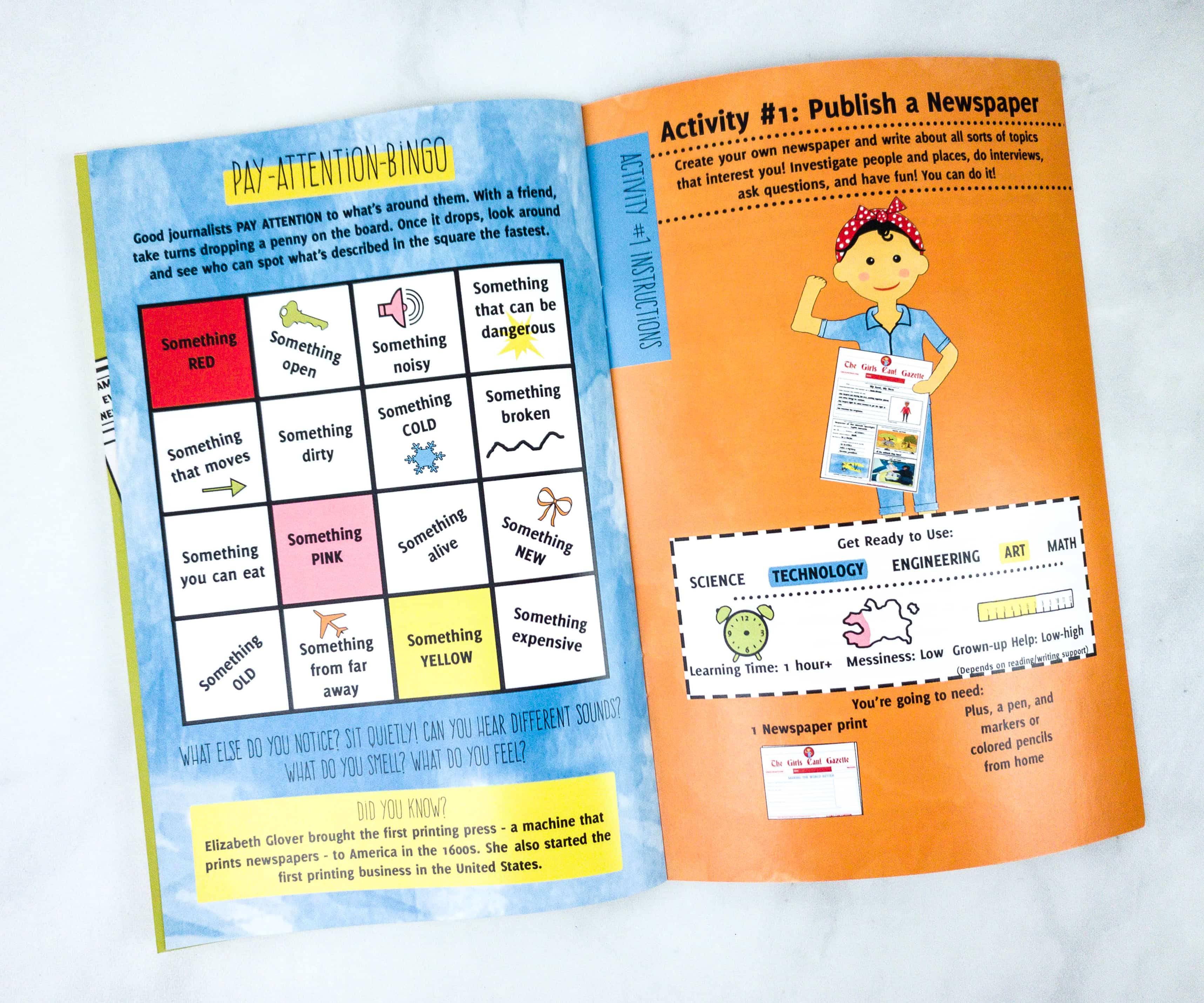 Activity #1: Publish a Newspaper. The first activity is about writing articles by investigating people and places, doing interviews, asking questions, and most of all, having fun, like what Nellie Bly did!
For this activity, the crate provided a Newspaper print and it even included prompts!
There are more prompts at the back, and it even includes a prompt for reviews (it can be a book, movie, or TV show, or an item/product), travel destinations, sports, and more!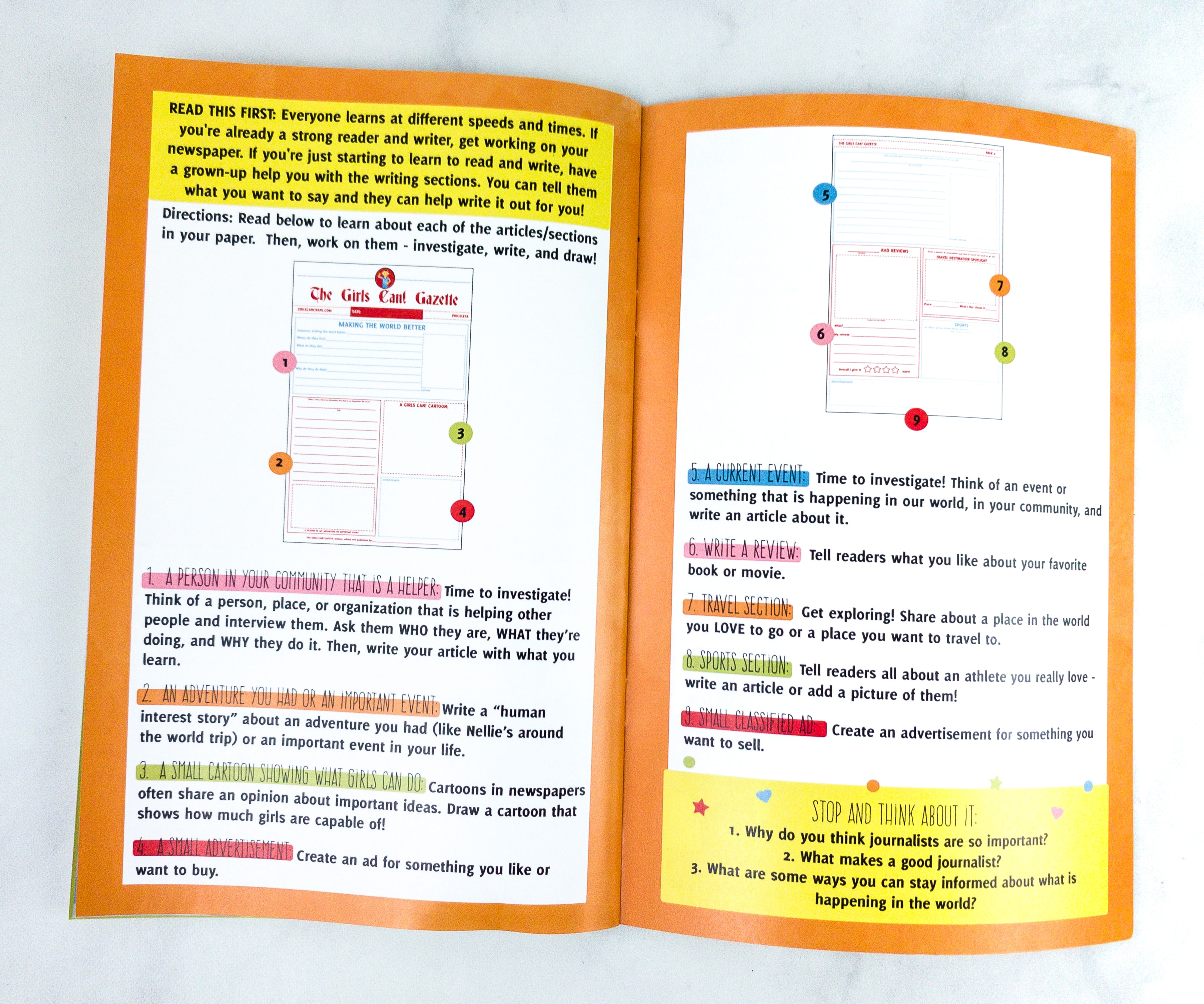 Before making our own newspaper print, it is important to read the instructions in the booklet.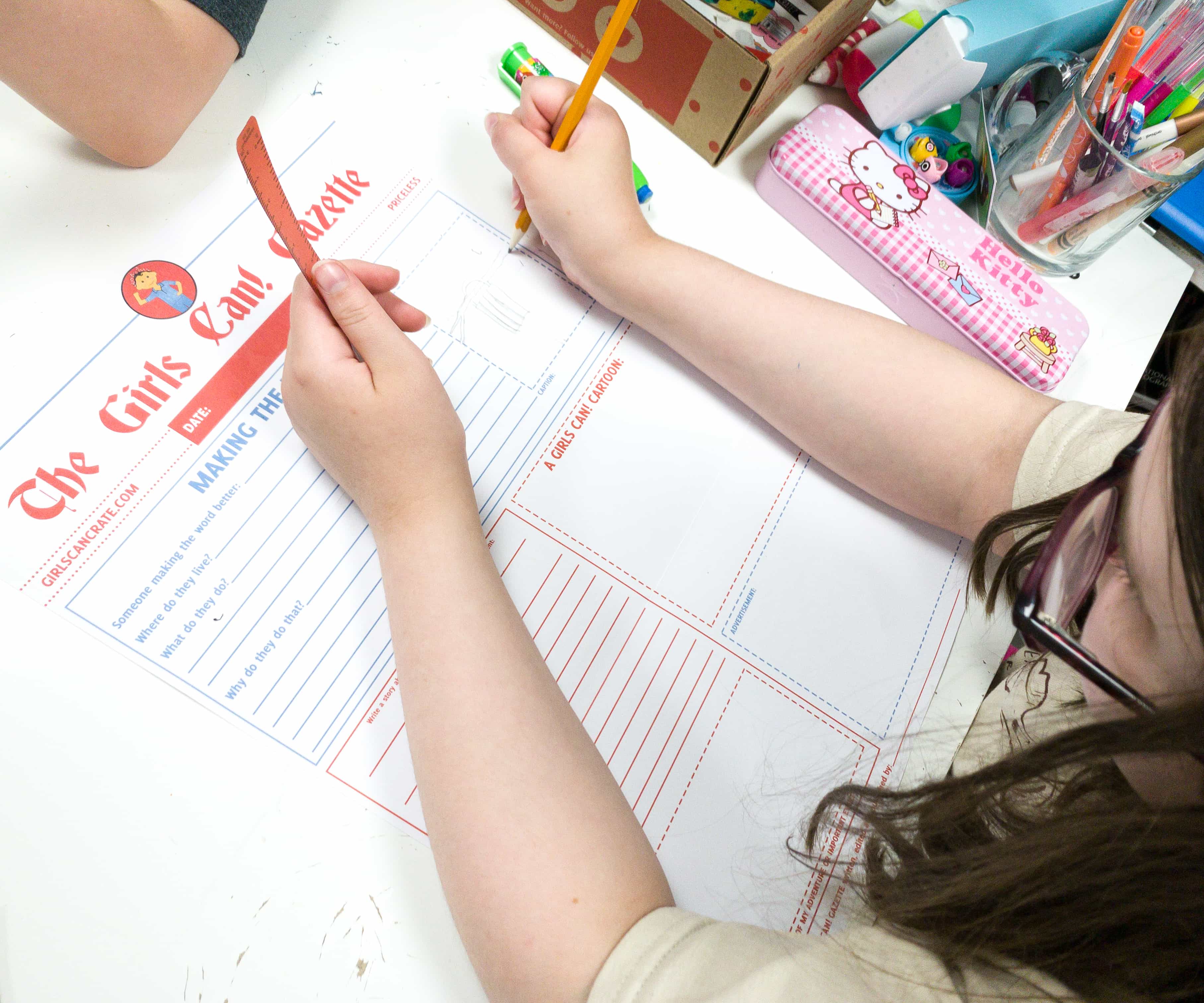 The first thing that my daughter wrote about is a person in the community that helps!
She actually wrote about normal people that can make the world better, a story about our adventure in Florida, and drew a cool picture of us in the van, and there's also an ad about a toy spaceship!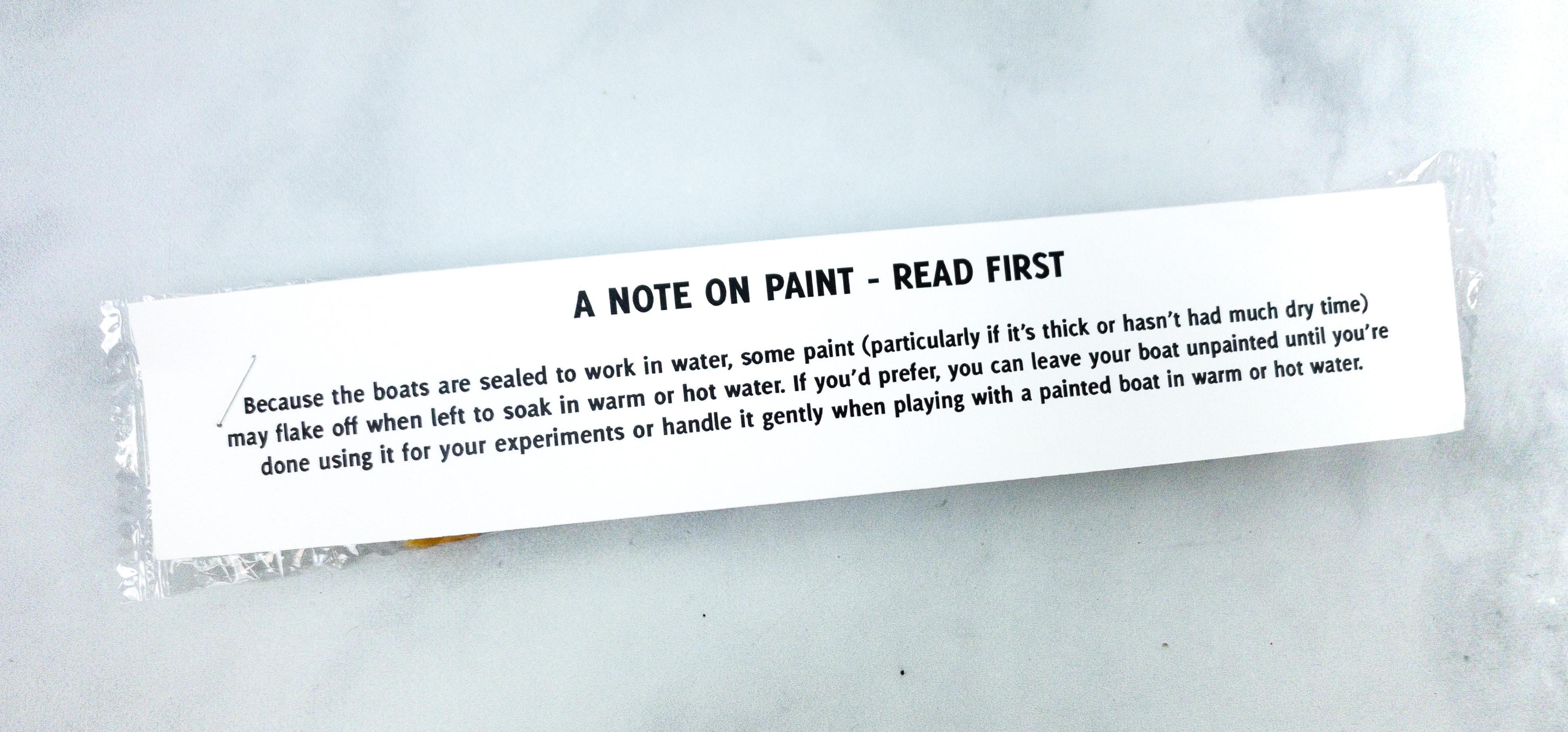 Before doing the next activity, it is also important to take note of this reminder that can be found on the included paint. It tells us that some paint may flake off when left to soak in warm or hot water so we have the option to leave our ship unpainted until we're done using it for experiments.
Activity #2: Race Your Own Boat. Nellie set a world record by traveling the world in 72 days, and for this activity, they provided materials to make a racing boat. When the boat is done, there's also an experiment to see how fast it can go!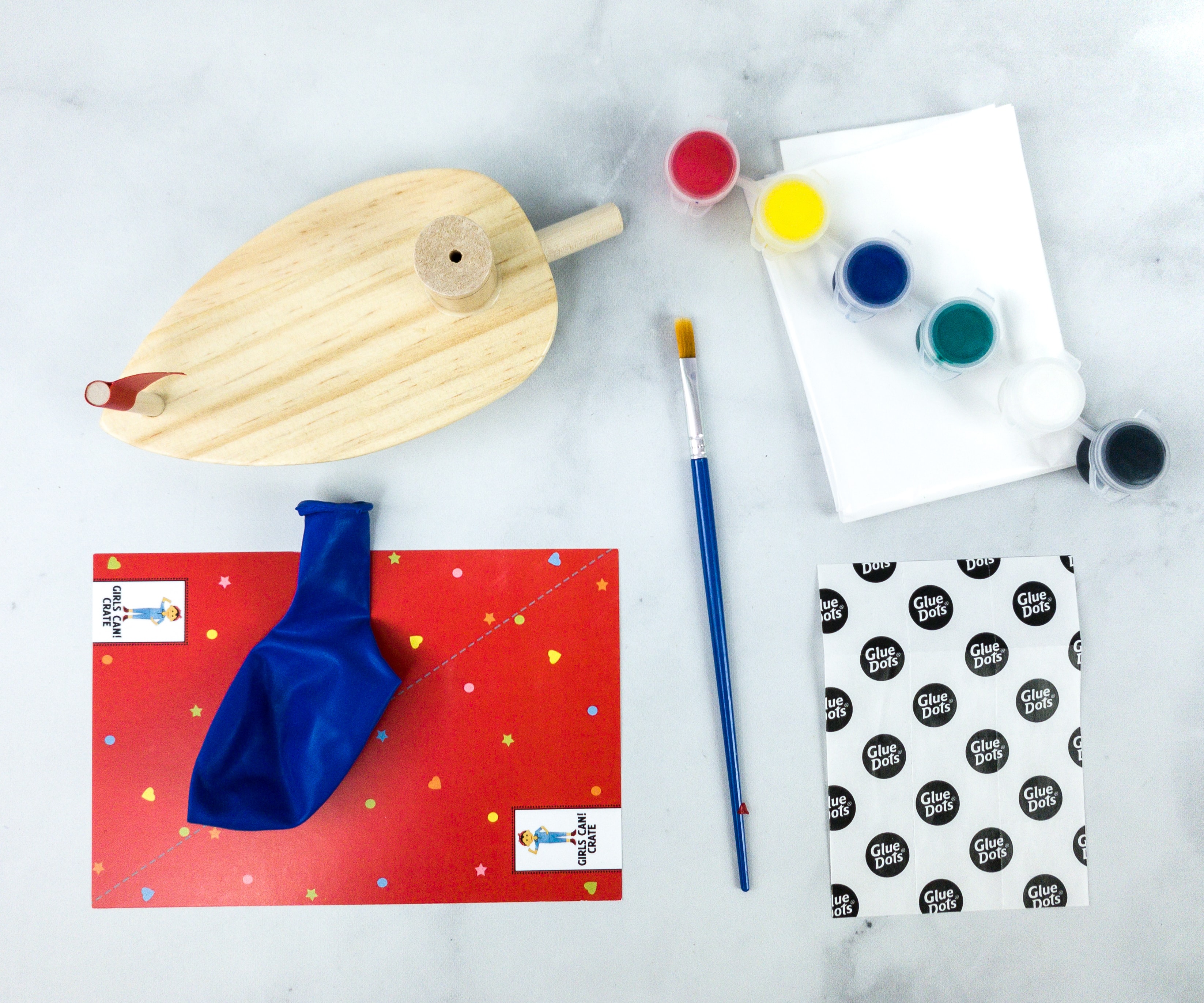 The crate provided a wooden boat, brush, paint, balloon, sail, glue dots, and an apron.
We decided to just paint the boat later after we're all done with the experiments.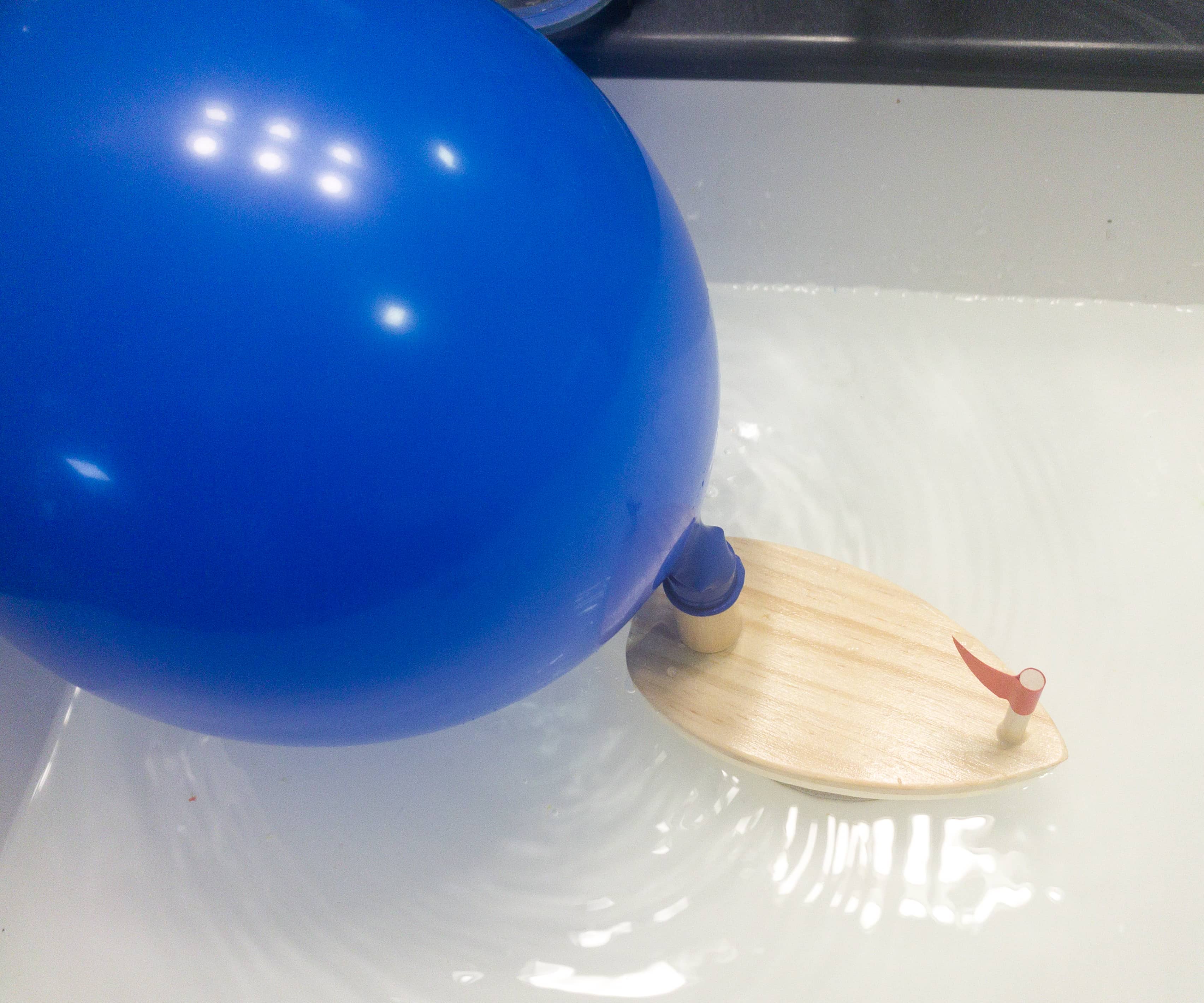 It's time to test how fast the boat can sail using the balloon!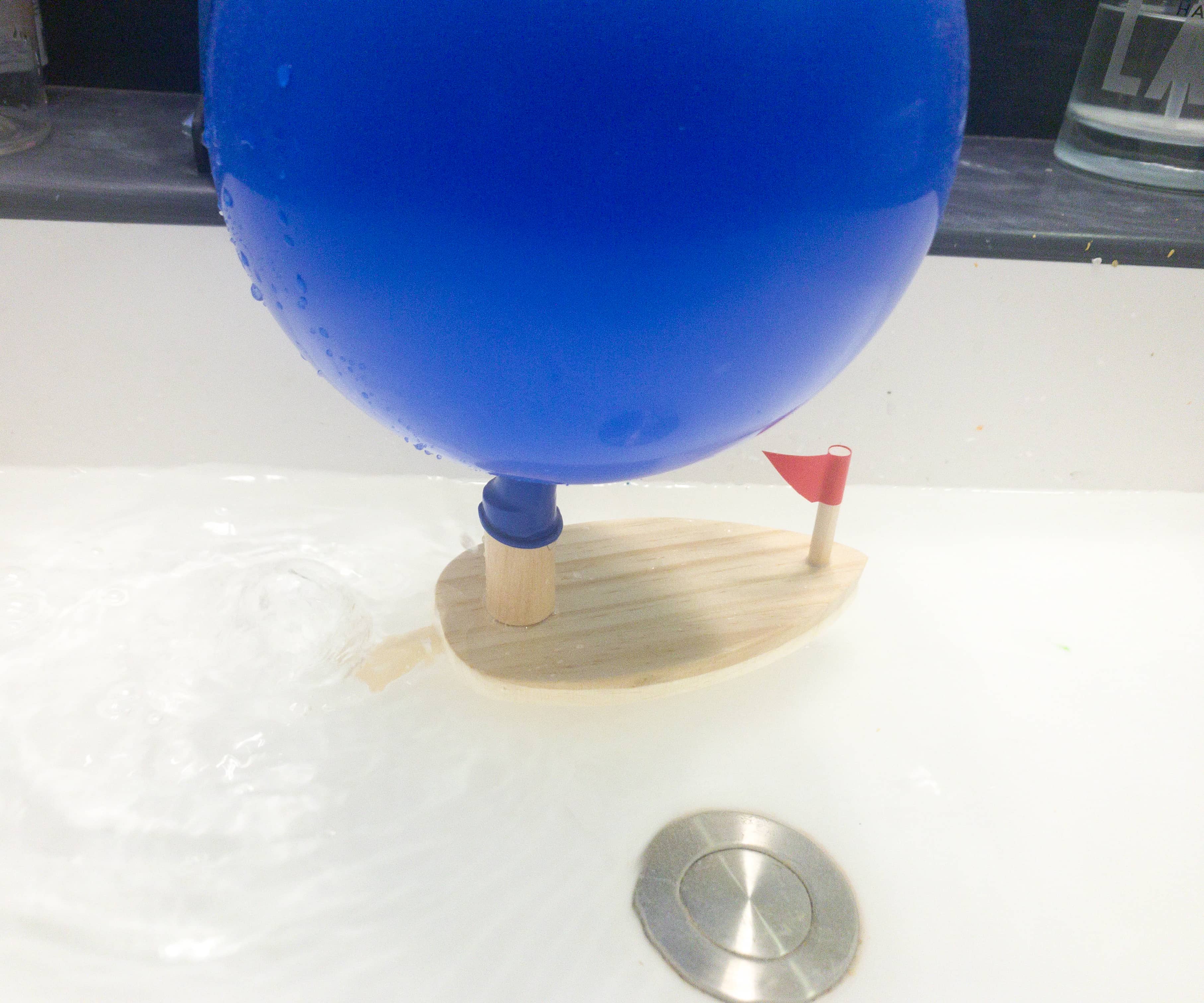 The boat actually sailed faster than we expected. The inflated balloon really helps to make it sail smoothly.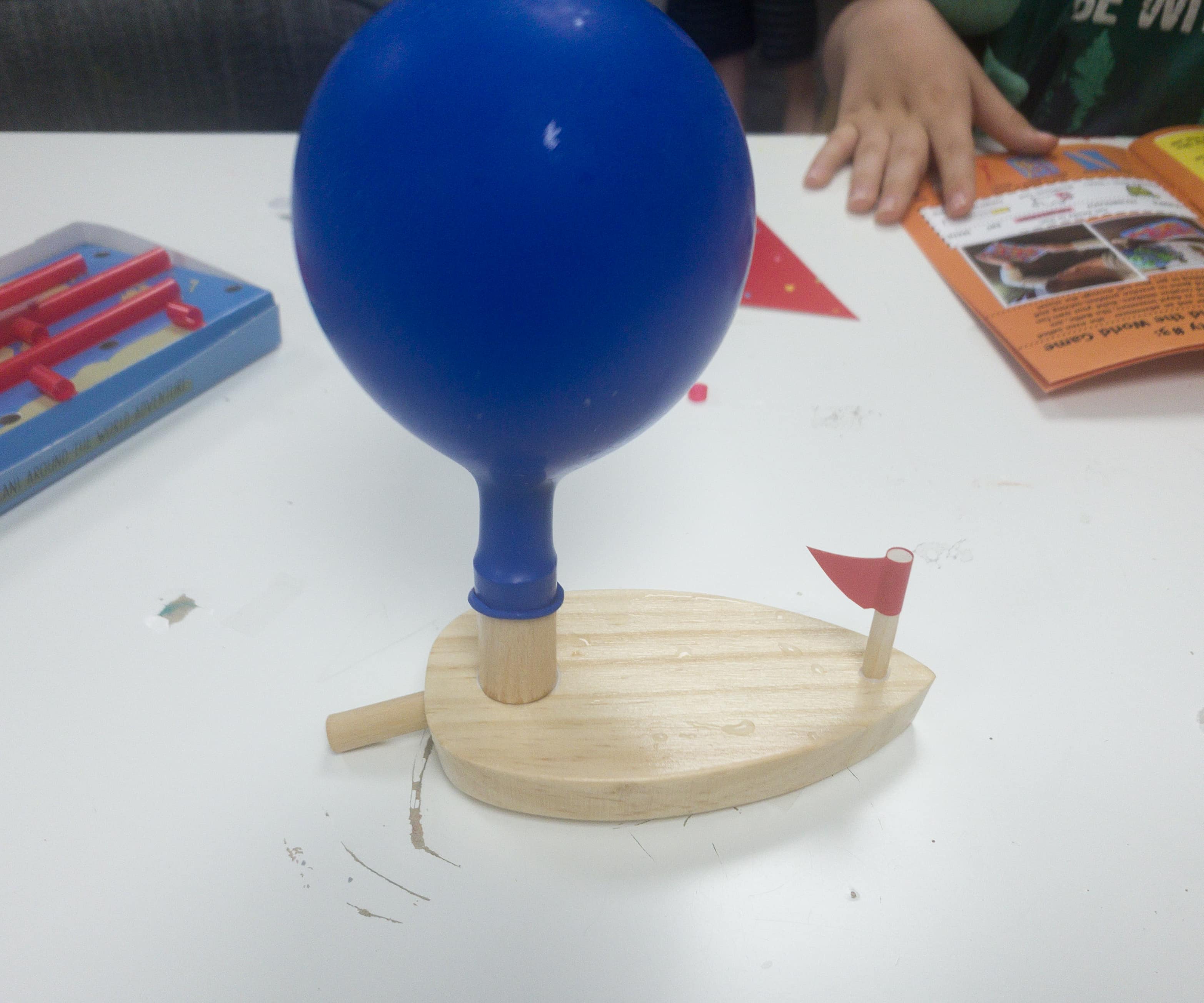 The balloon is still inflated when we took the boat from the tub.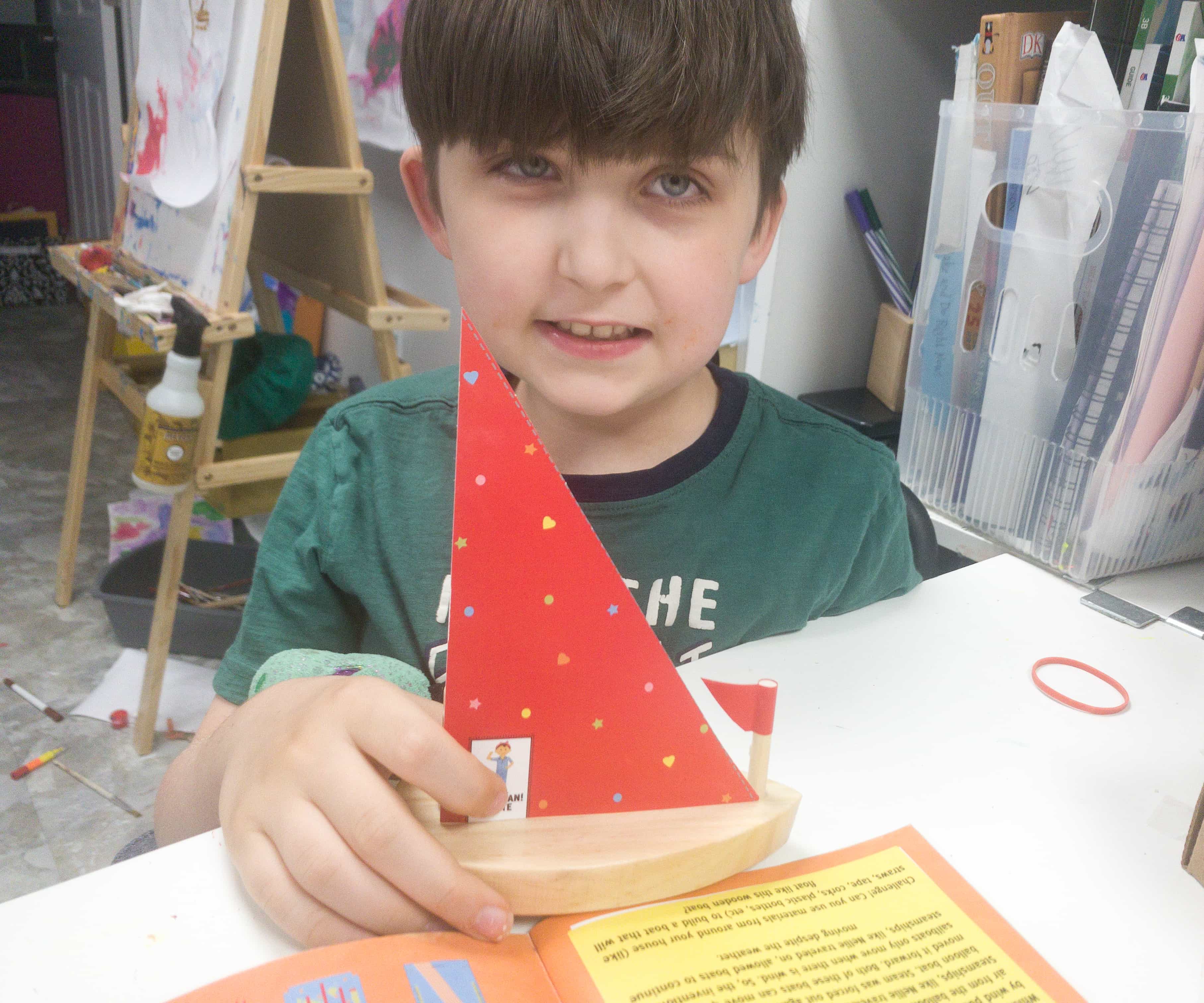 Now, it's time to test if the boat will go faster with a sail.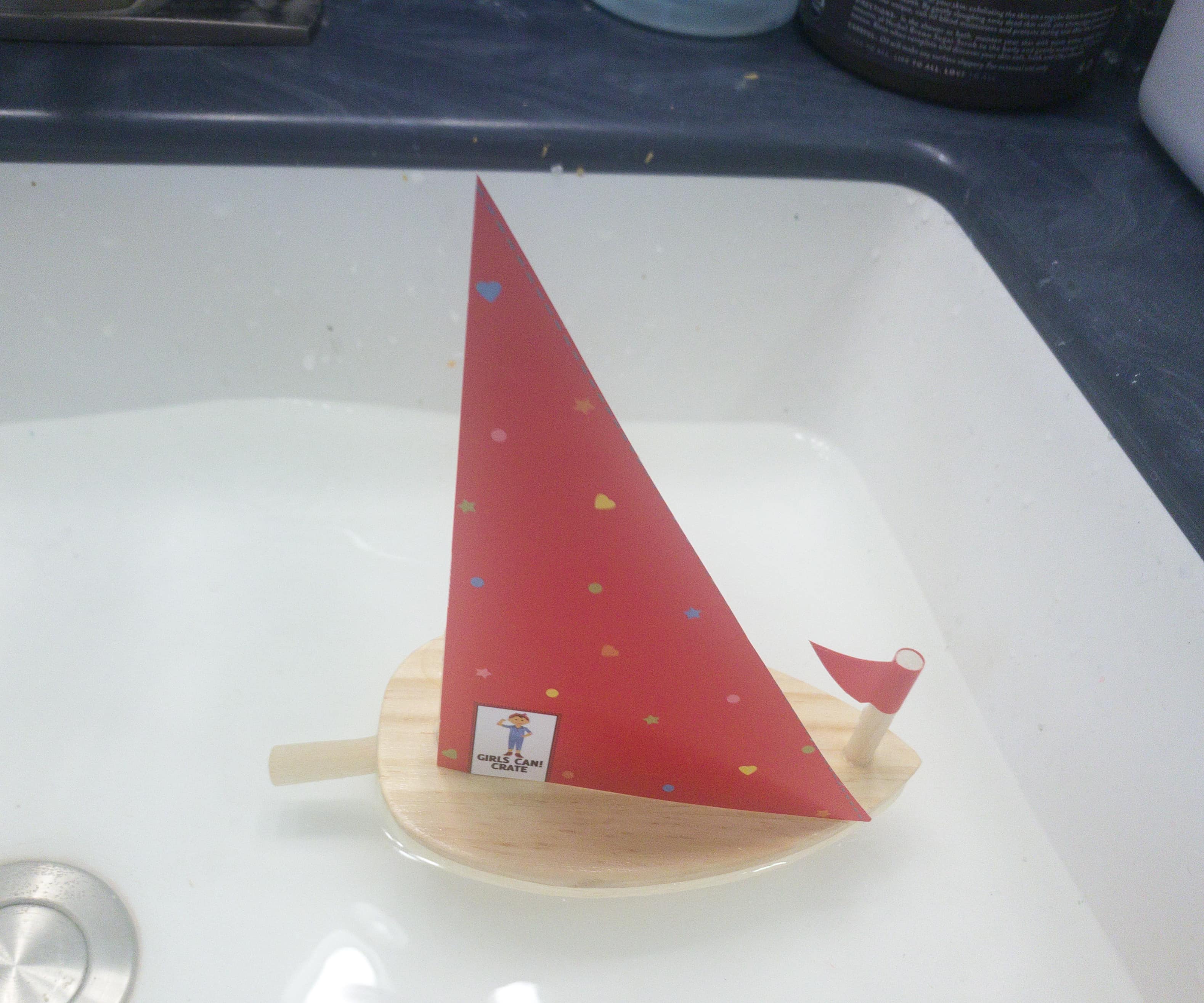 Our boat also worked well with the sail, and it actually reached the other end of the tub.
After the experiments, that's the only time we painted our wooden boat.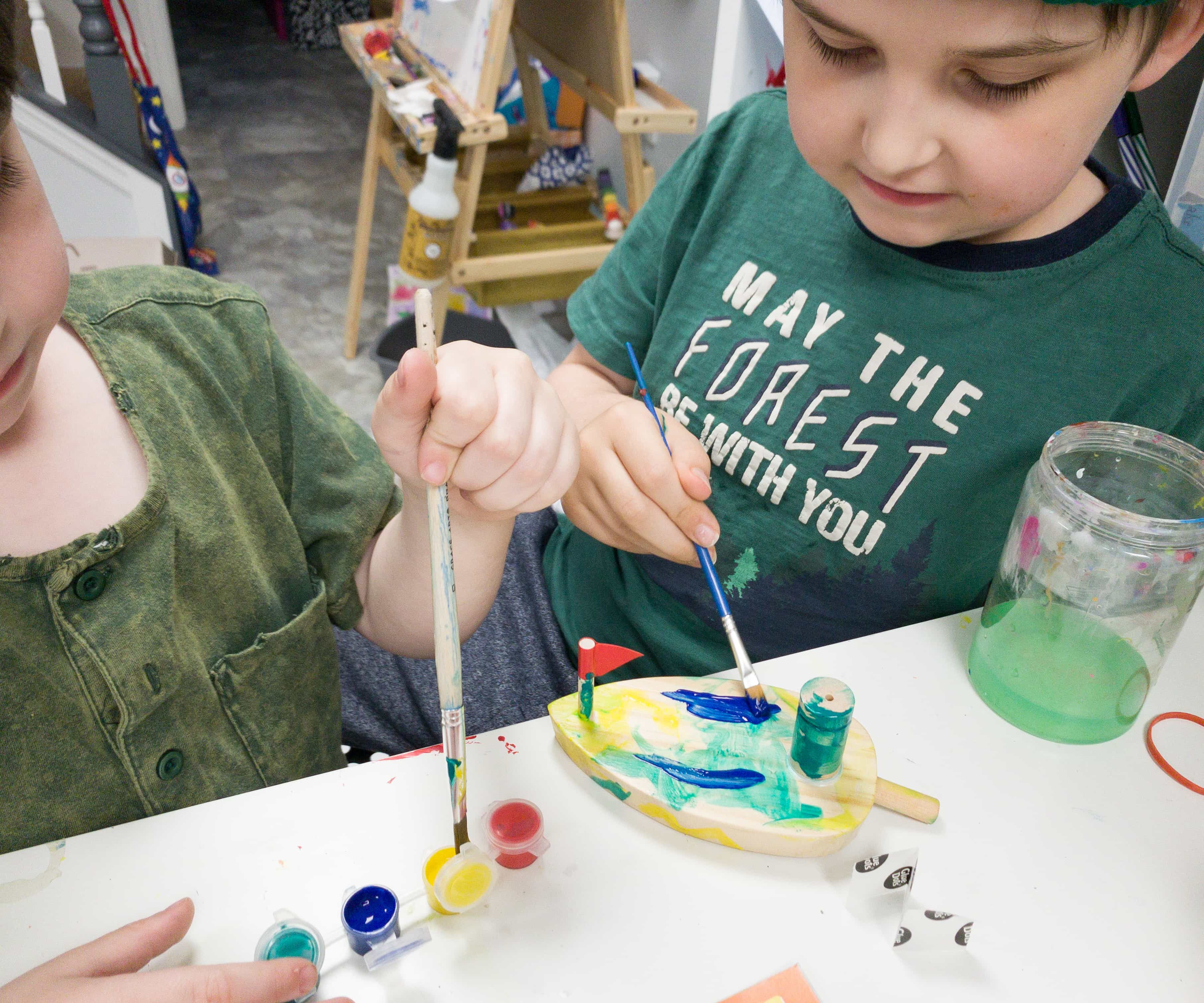 My kids experimented with different colors and mixed them.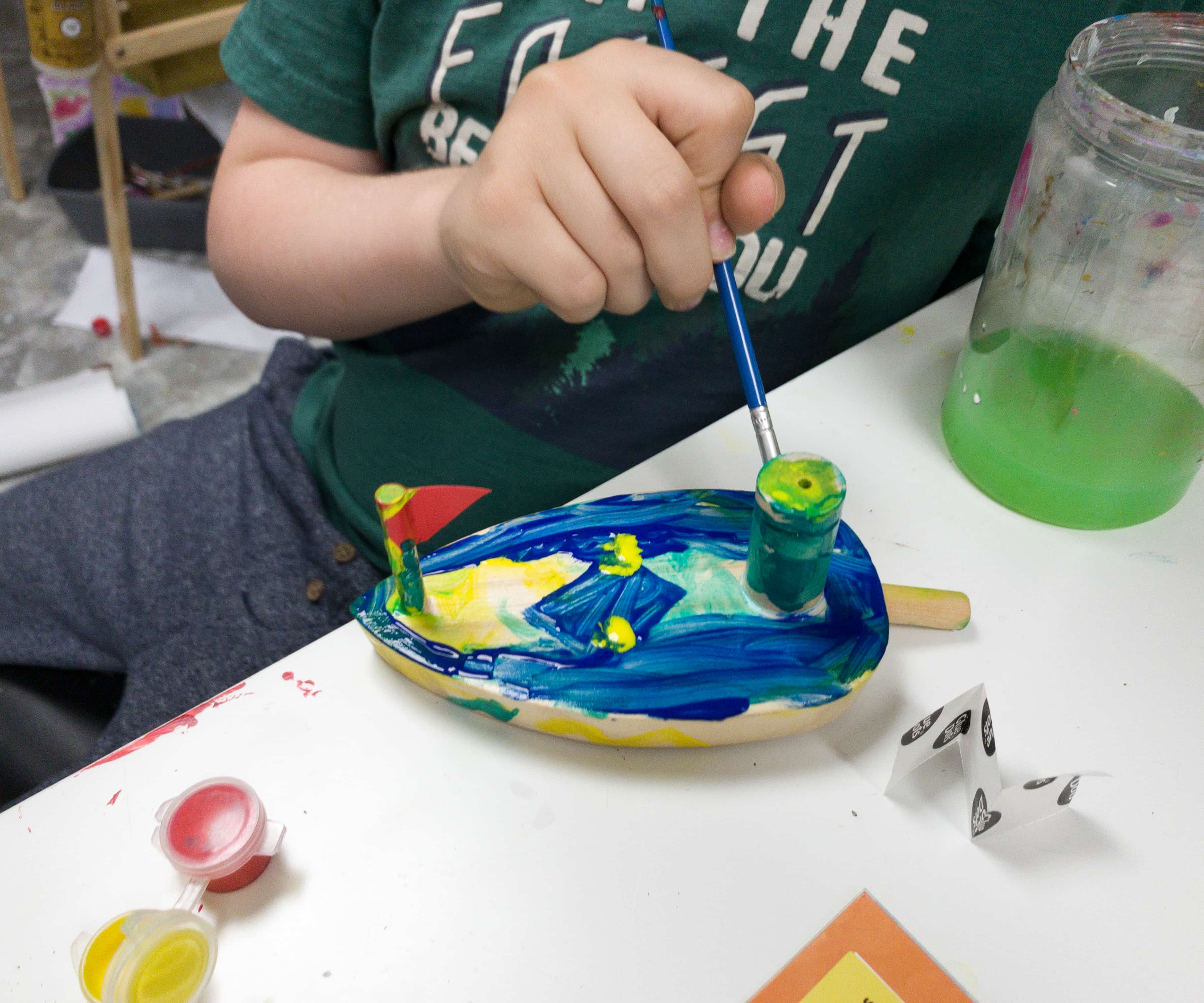 The boat is looking good with blue, green, and a bit of yellow.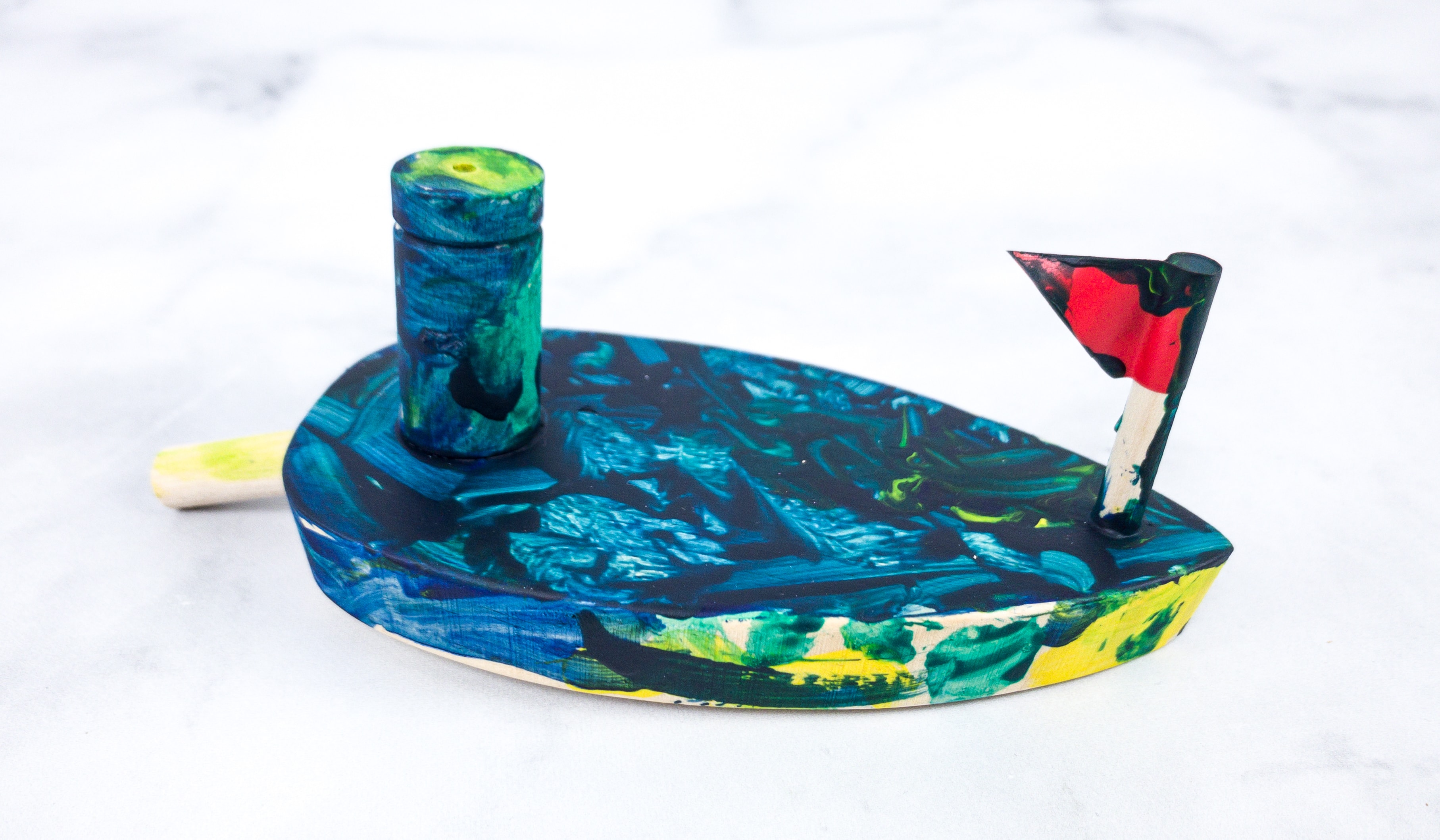 My kids used more blue to coat this boat.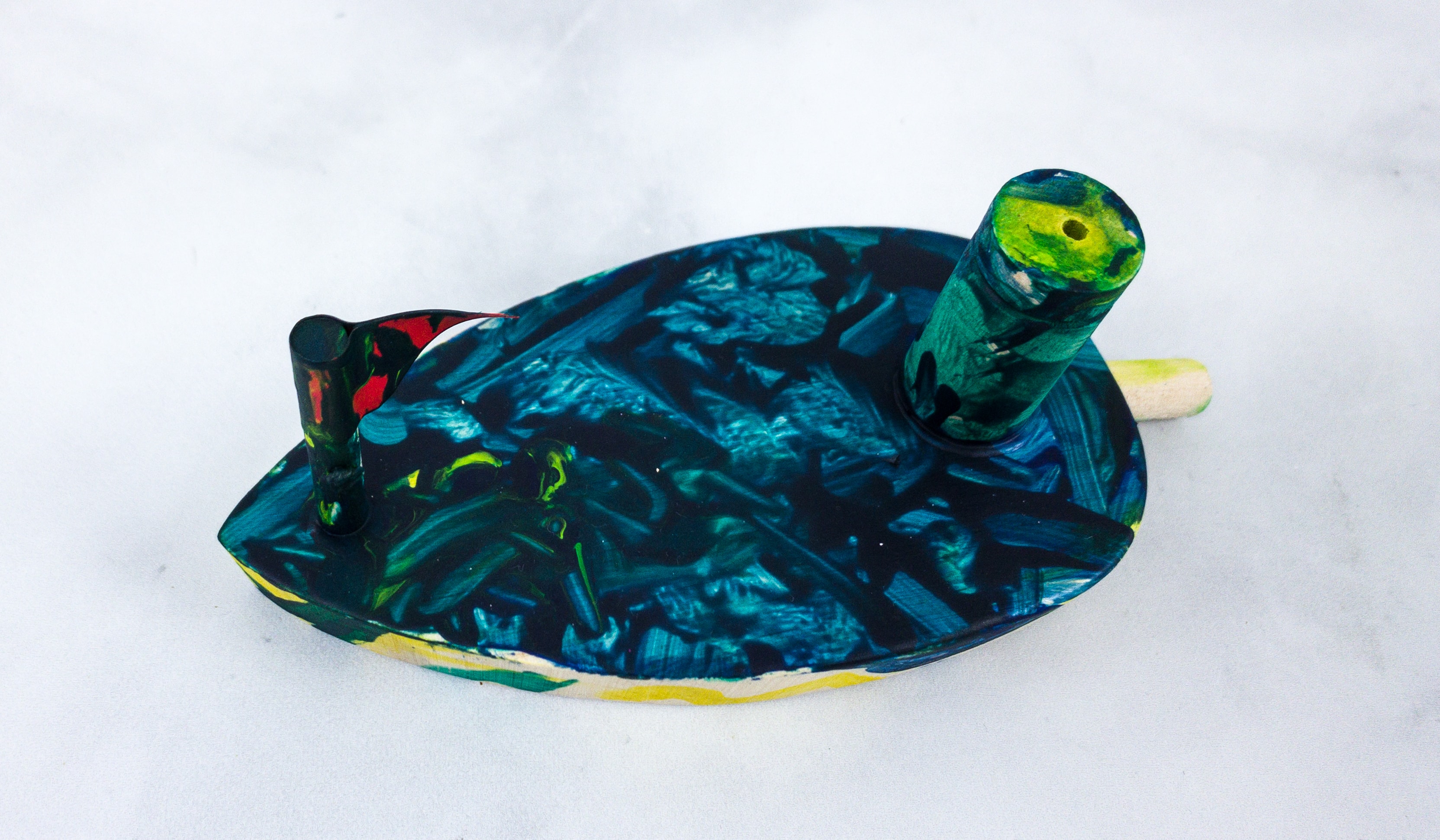 It actually looked like an abstract painting, and since we are not going to test it again on the tub, the paint will definitely not chip or flake off the wood.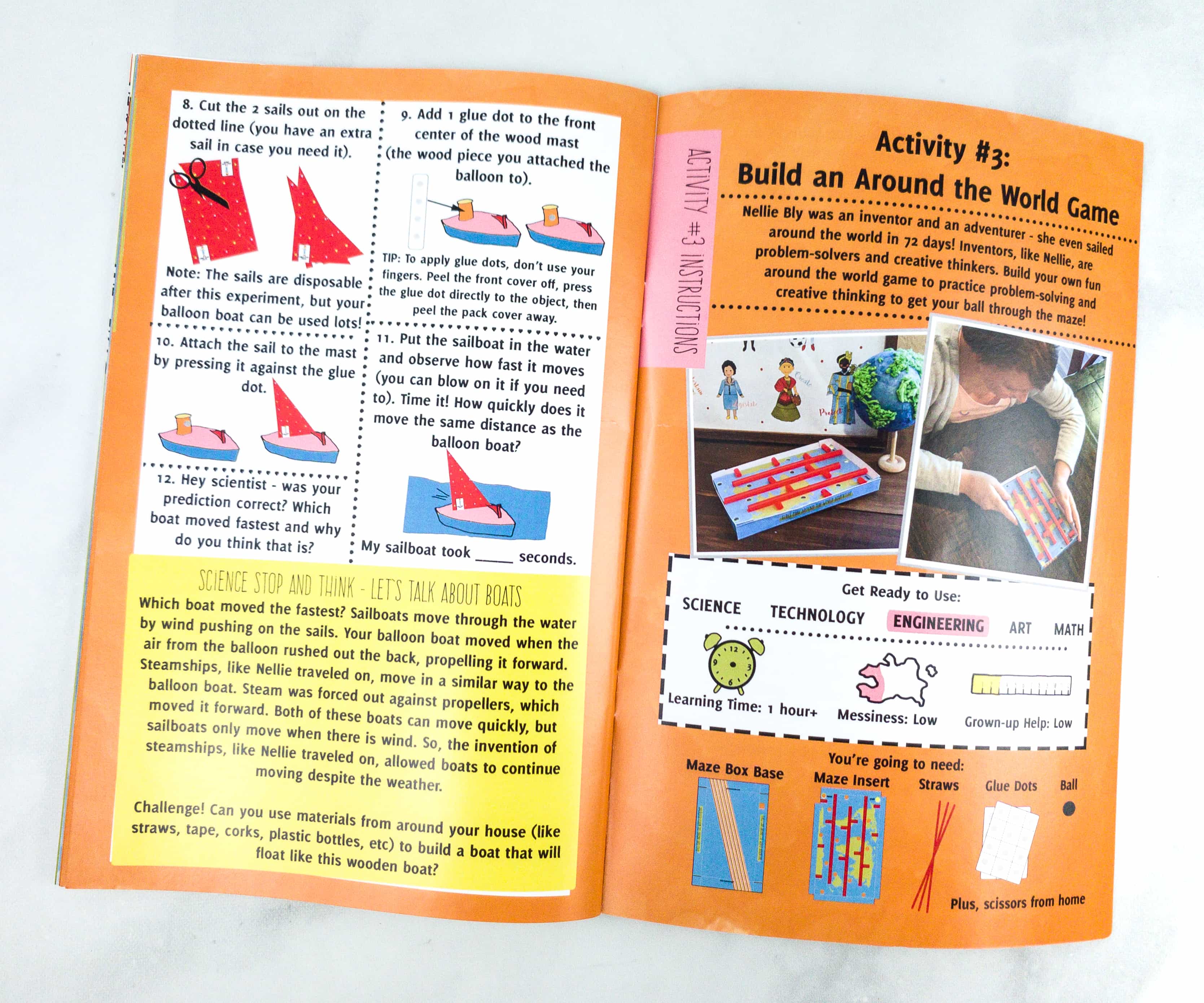 Activity #3: Build an Around the World Game. Aside from being a great journalist, Nellie is also an inventor and a creative thinker! The third activity is about building our own around the world game to improve problem-solving and creative thinking skills.
For this, the crate provided a maze box base, maze insert, straws, glue dots, and a ball. We also used a pair of scissors from home.
The booklet provided detailed instructions, complete with images that we can easily understand and follow!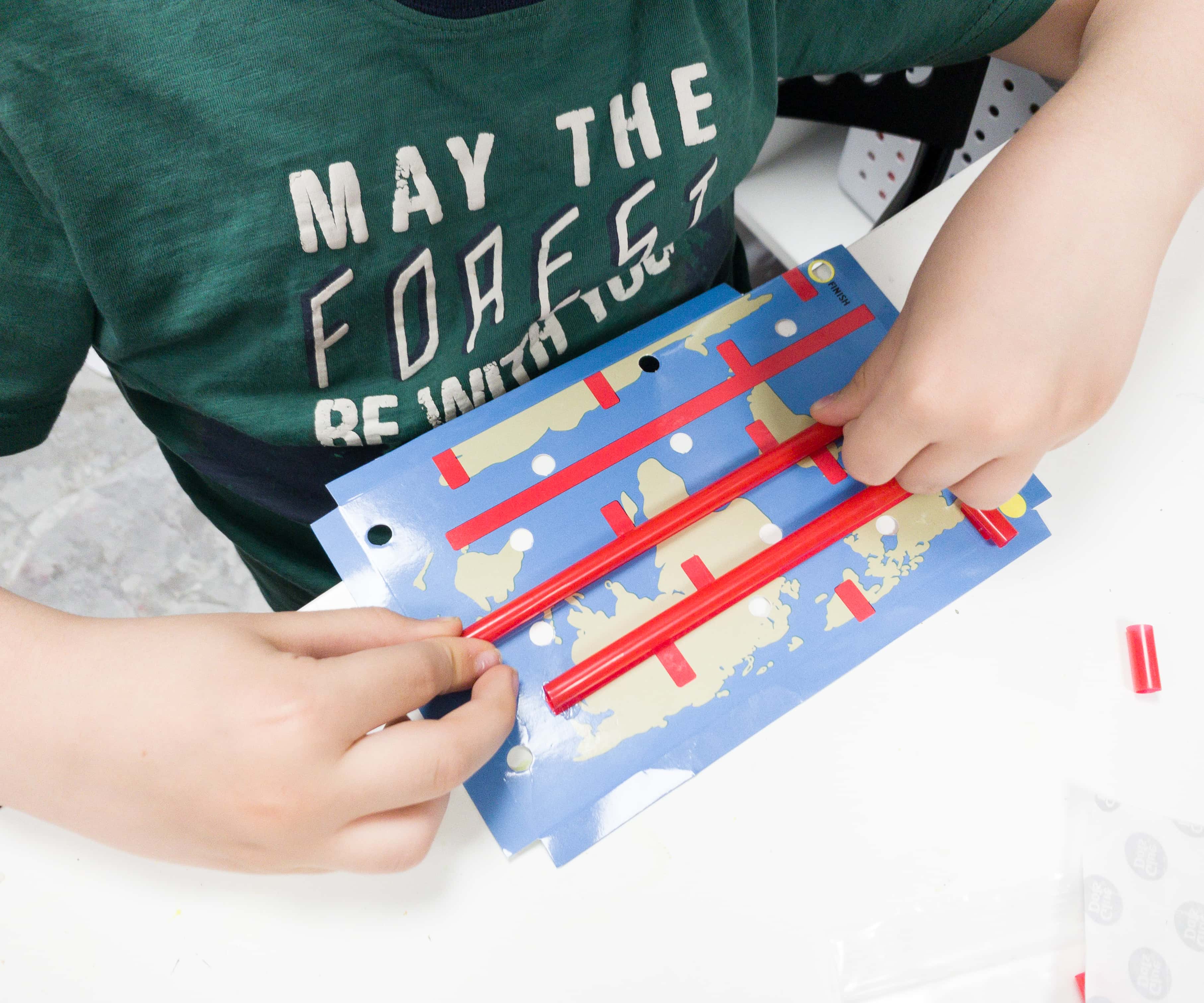 My son attached the straw pieces after cutting the right sizes.
He also used the glue dots to stick and secure the pieces.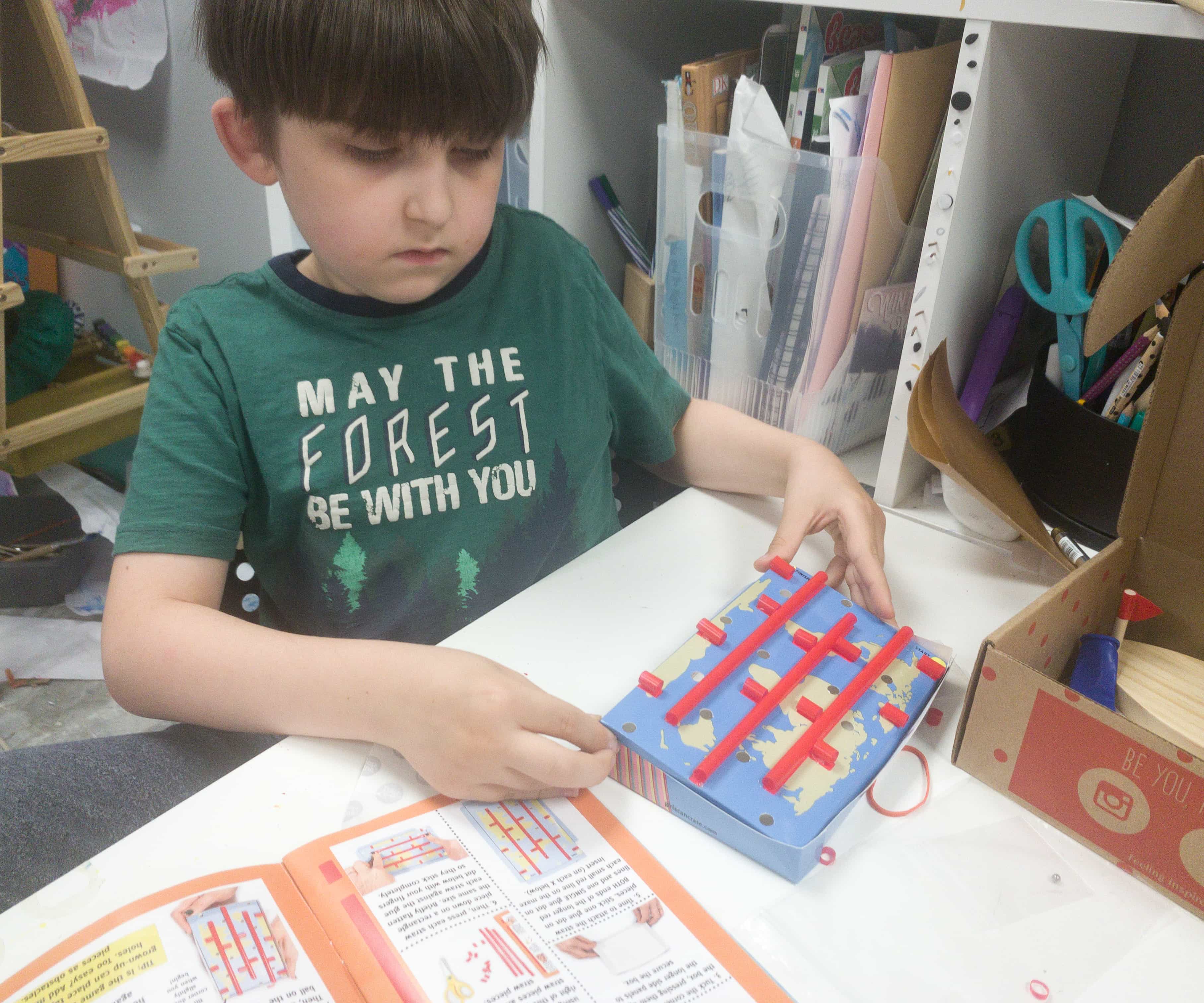 After finishing the maze, it's time to position its base.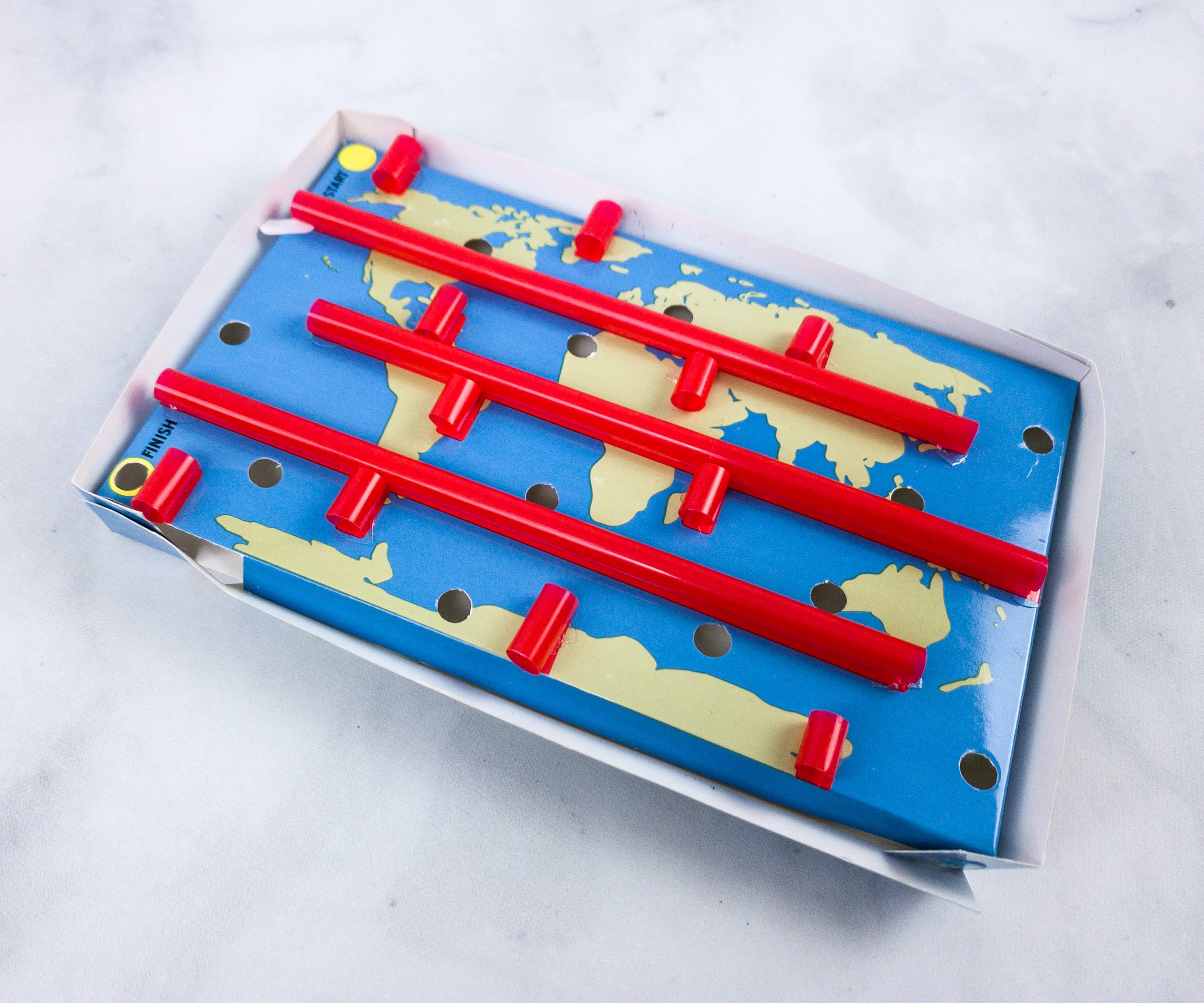 Here's the end product, now we just need to add the ball and play! To play, you just have to make sure the ball passes through the maze without falling on the holes along the way until it reaches the end!
Nellie Bly is really an inspiration. Her guts have made her a very important figure when it comes to investigative journalism, and she definitely made a change, especially on how society is treating women. She is a symbol of women empowerment, and that every kid will find not just inspiration but the will and strength to fight for their rights if they get to know this amazing person! The activities in this crate are fun to do, especially the boat and the maze. My daughter also enjoyed making articles for her very own newspaper. This is certainly a great box that features and introduces kids to amazing and inspirational women that can be their role models. Girls Can! Crate is not just about fun, but there are lots of takeaways too, both for the children and parents!
Do you enjoy Girls Can Crate as much as we do? What's your favorite thing about this subscription?