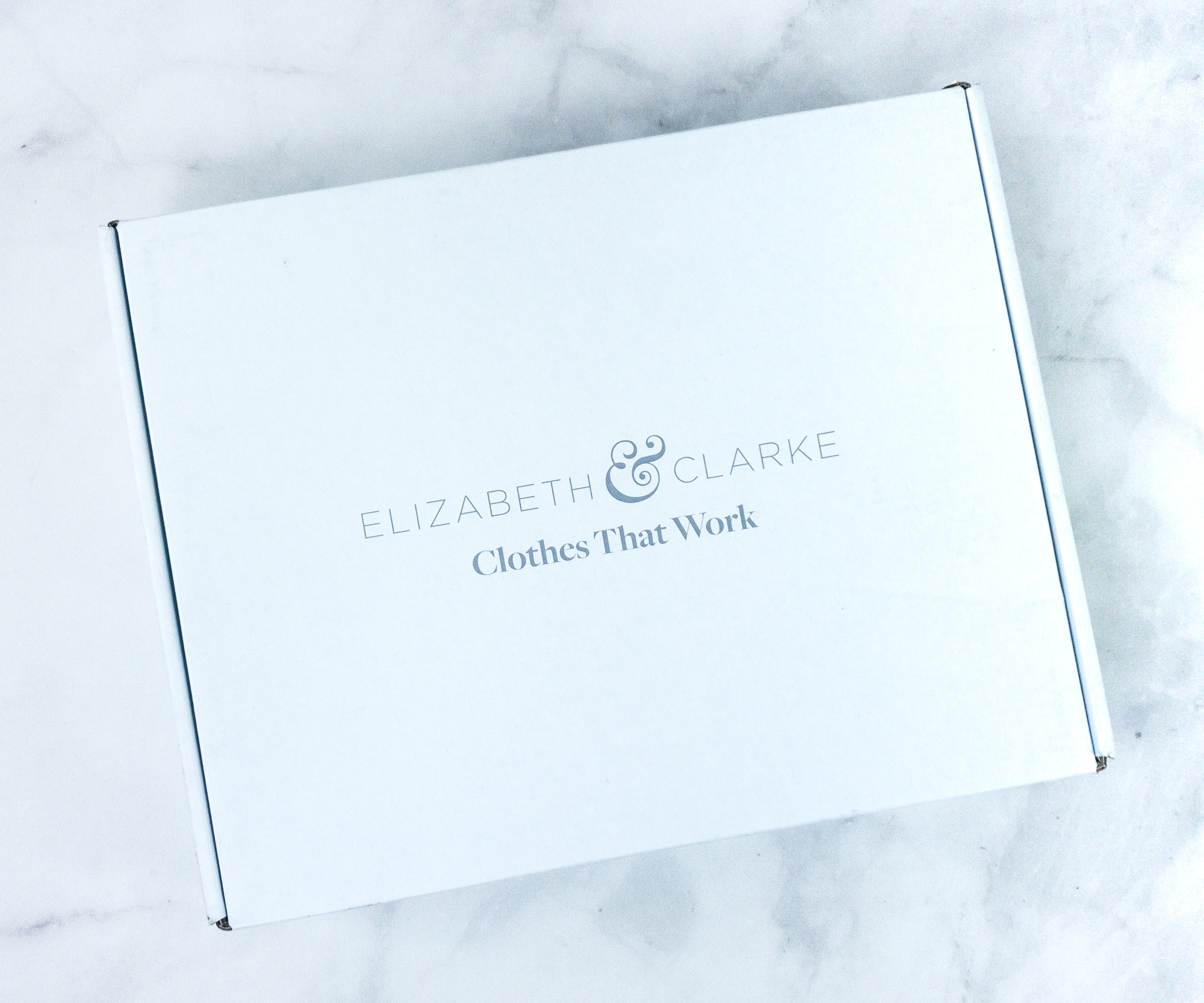 Elizabeth & Clarke is a premium quarterly clothing subscription box for women. They send versatile and beautiful pieces, like blouses, shirts, and other kinds of tops. Each quarter you can preview the new seasonal styles and select which ones you'd like or pick from their standard collection.
DEAL: Save 10% on your first box with coupon code CHELLO10.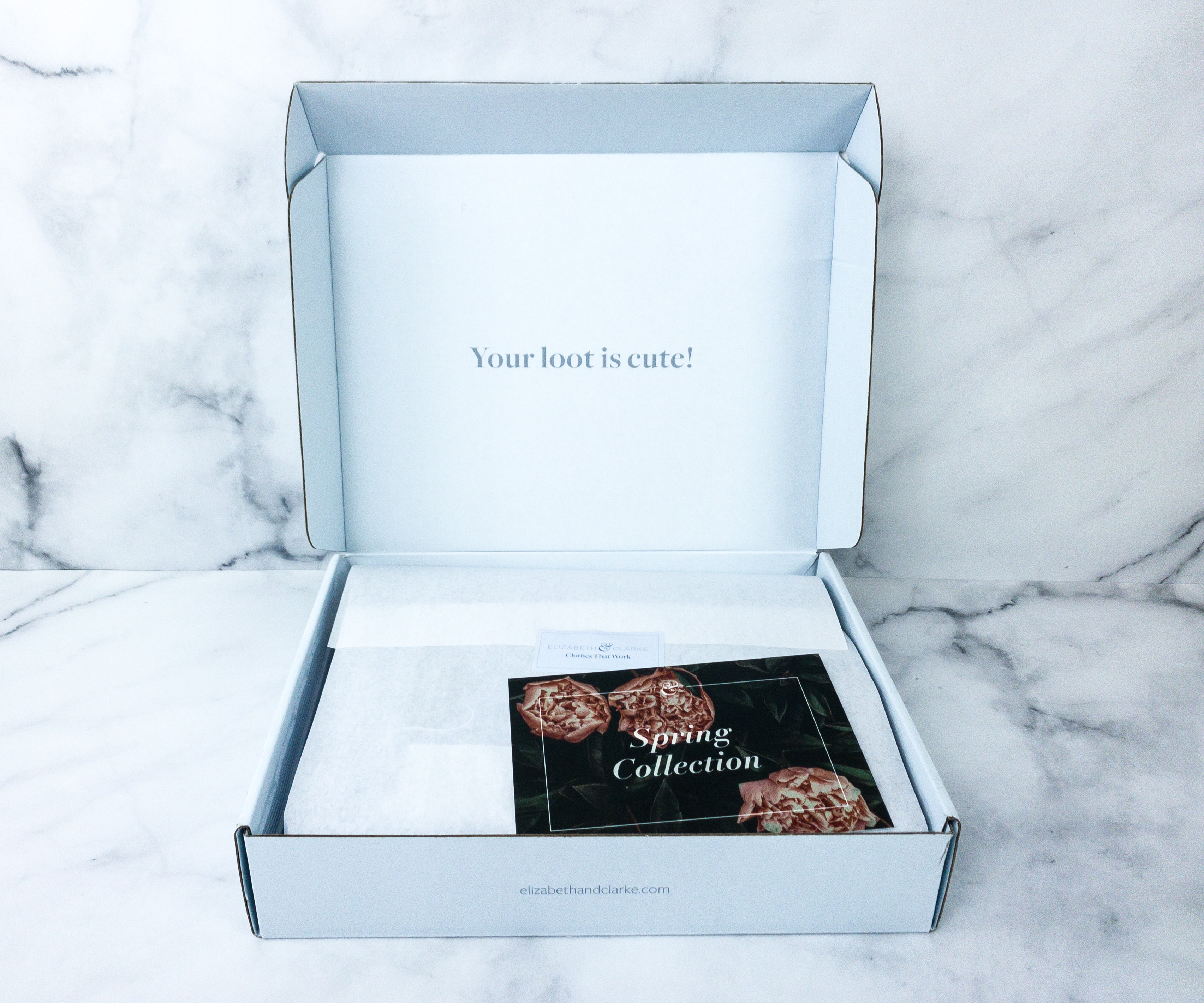 When you subscribe, select 1, 2, or 3 shirts from the seasonal or Unstainable collection. They are top quality shirts designed with fashion, ability to style, and ease of care in mind. The prices are $60 for one shirt, $100 for two shirts, $120 for three shirts – so buy 2 get 1 free!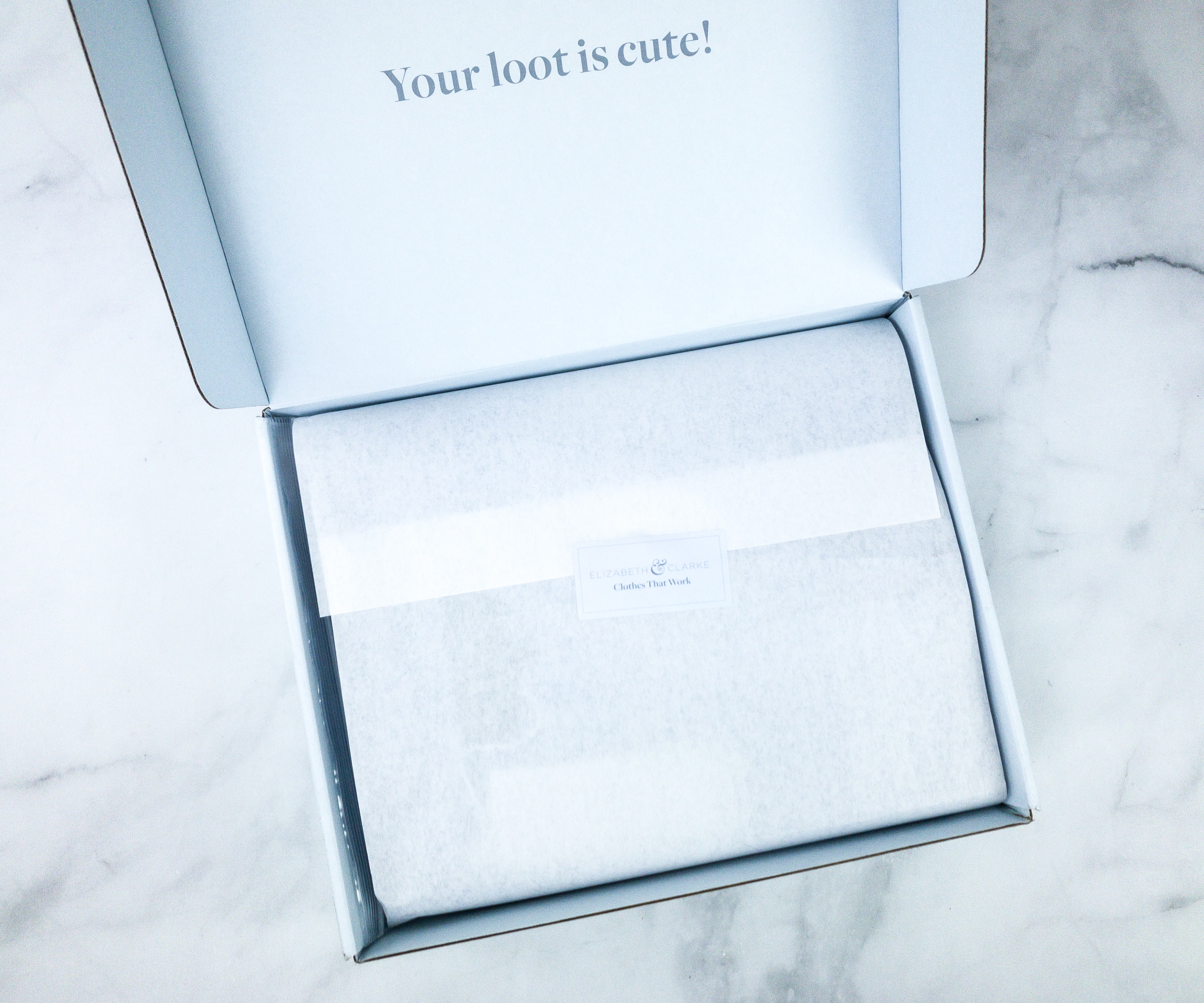 The items were wrapped with tissue paper and sealed with an Elizabeth & Clarke sticker.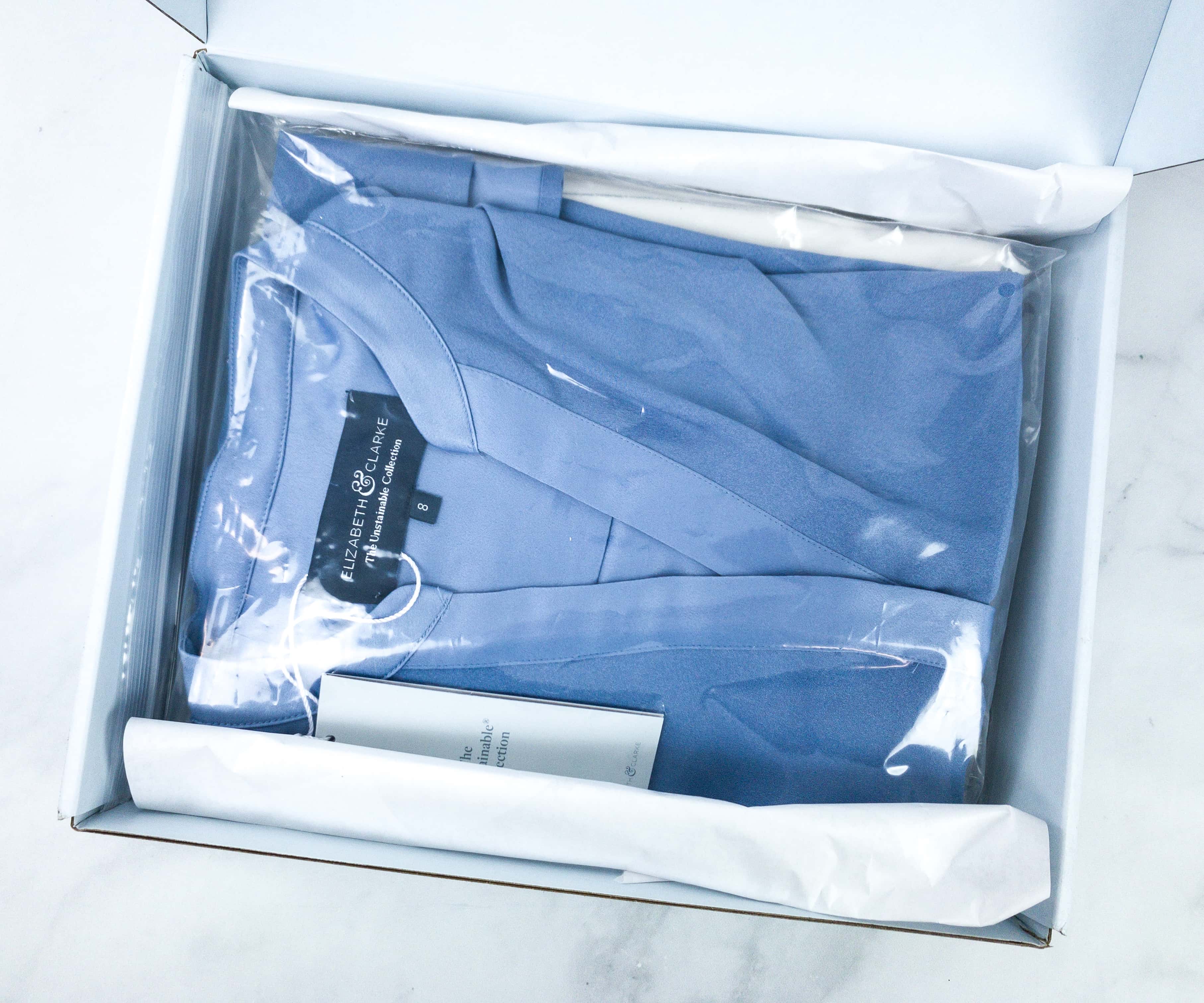 All the items included in the box are also individually wrapped with plastic.
The detailed information of the items I received is written on a leaflet.
I also received a card featuring the Spring Collection.
The information card describes each of the seasonal tops, provides the materials/fabric, as well as the laundering details.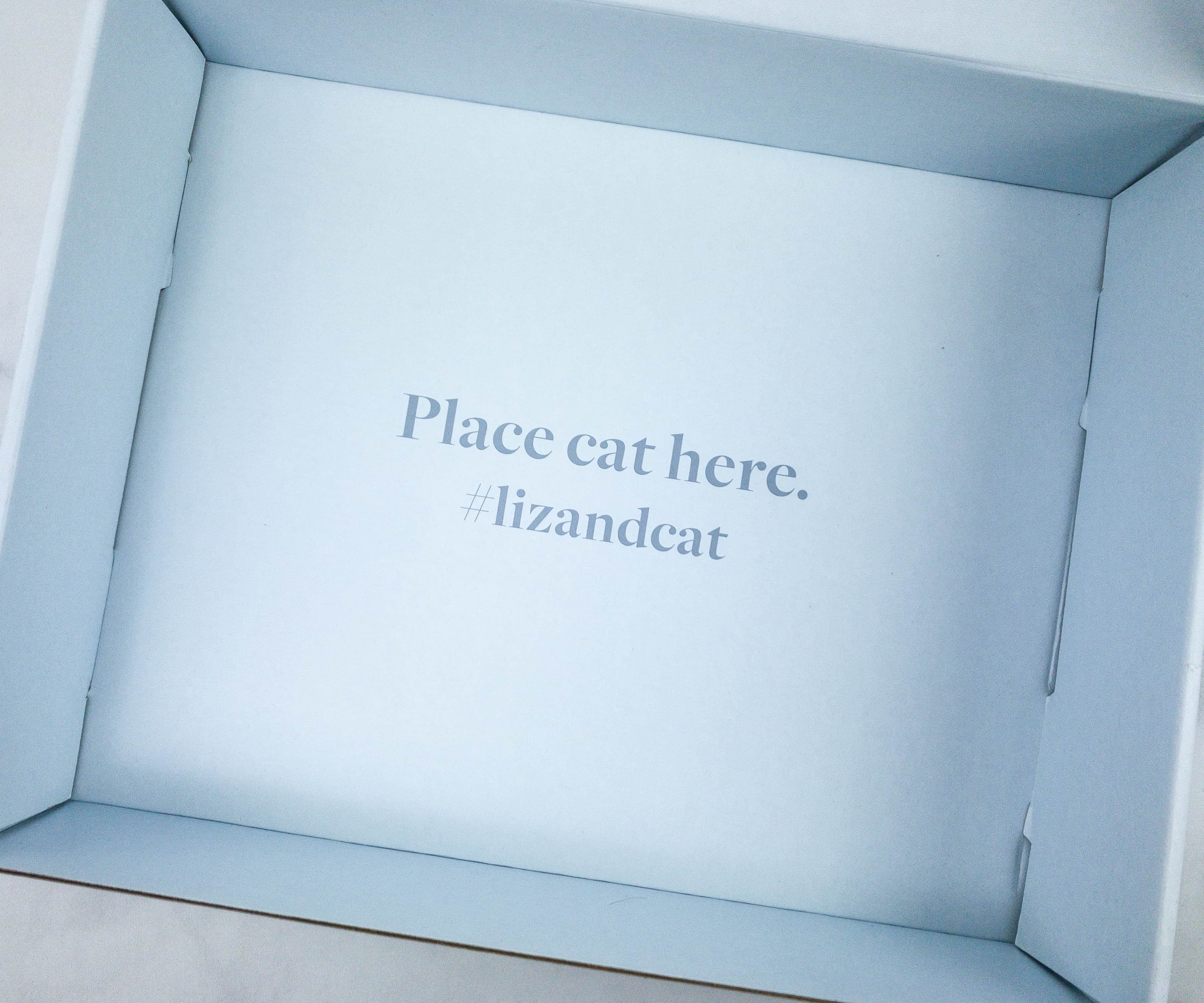 The bottom of the box says "Place cat here."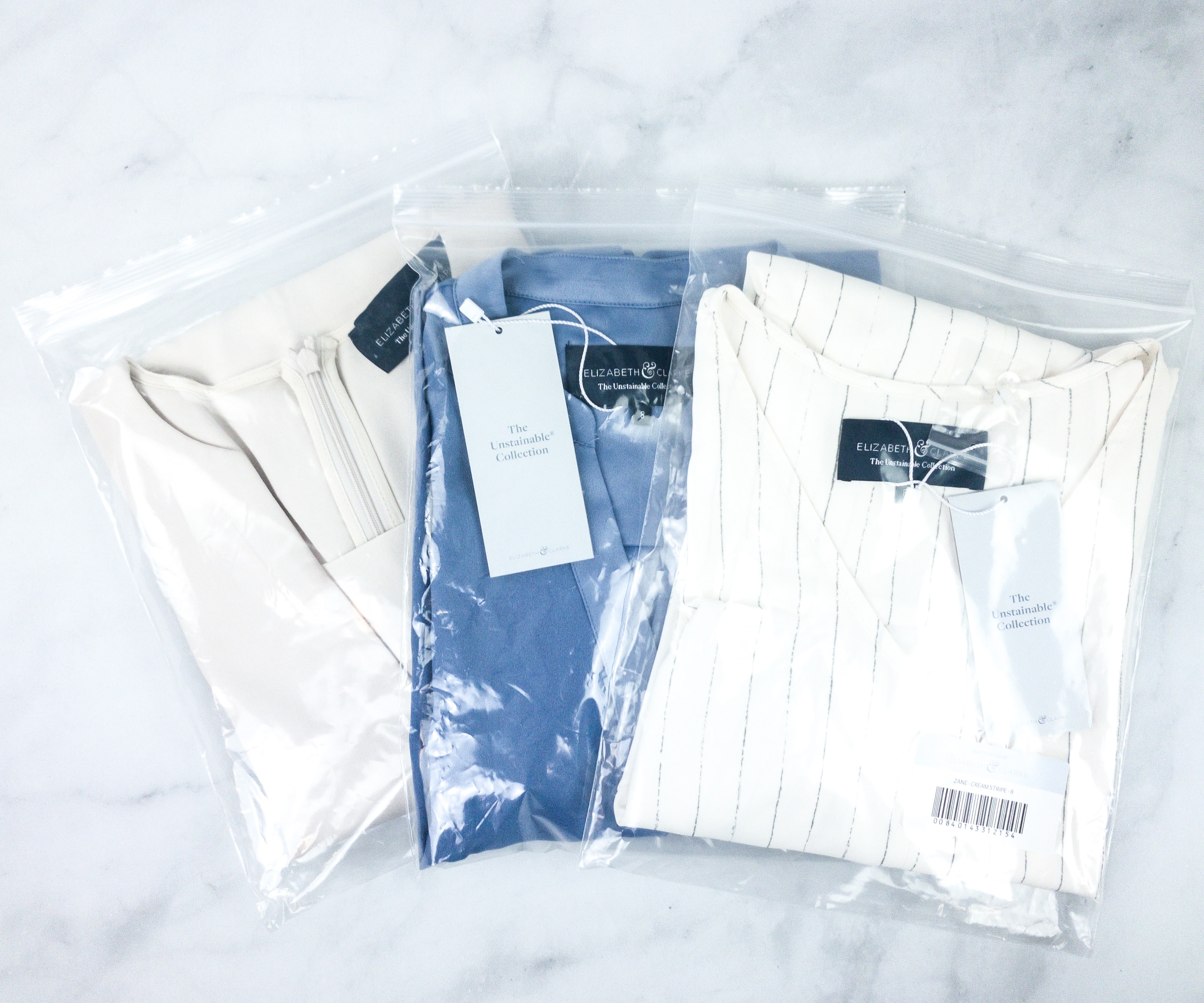 Subscribers are welcome to exchange shirts for sizing issues and if the shirt doesn't work for you, you can always exchange it for something else in their standard Unstainable Collection, which is a nice benefit. Even when something doesn't work perfectly, I love the opportunity to try a totally new style!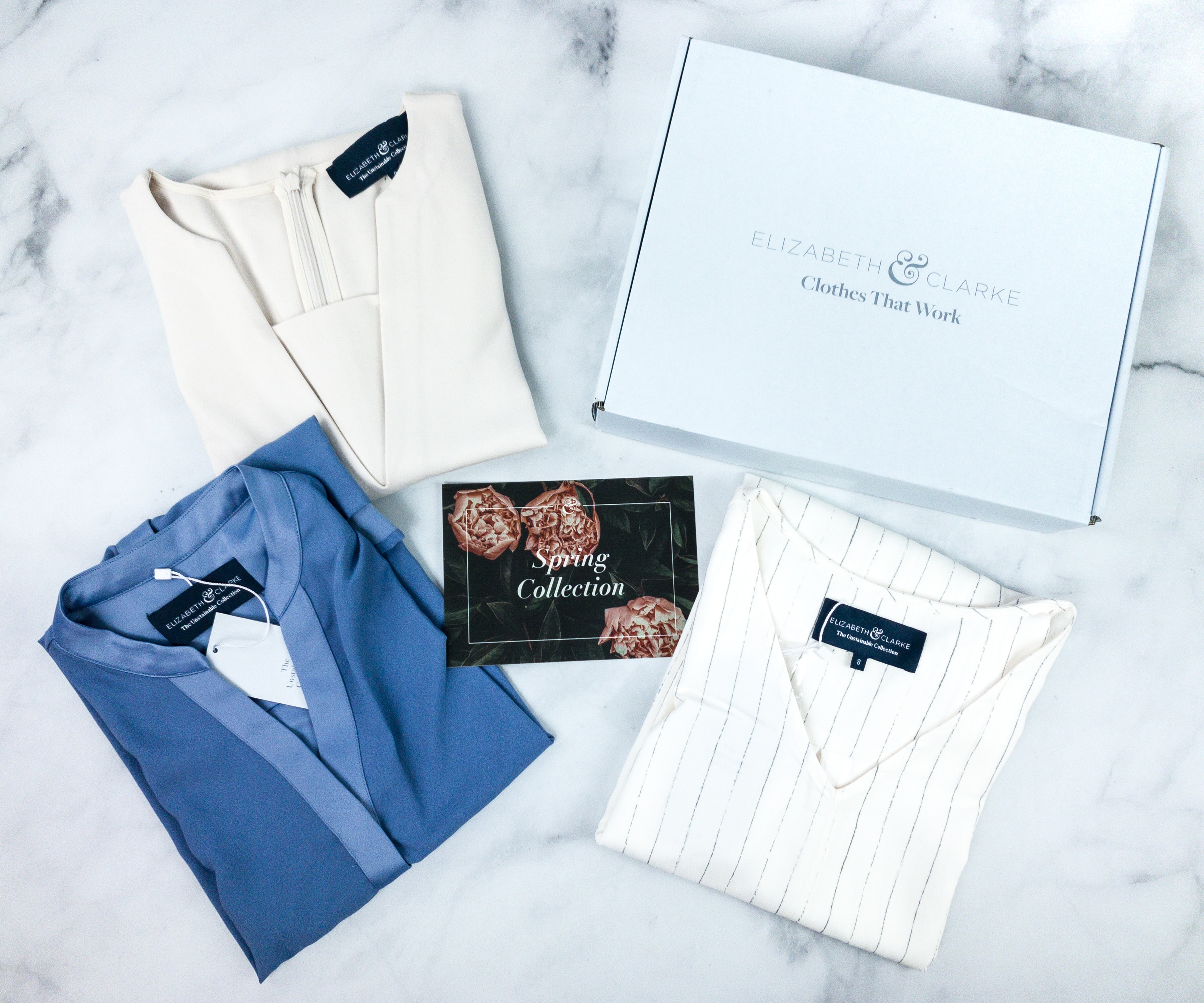 Everything in my box!
The Unstainable Archer Sleeveless Button Front Blouse. This pretty blouse made with Unstainable Vegan Silk! It's sleeveless and the cut makes it quite breezy. For colder days or for wearing at the office, this one is easy to pair with a cardigan or a blazer. It's washer- and dryer-safe as well.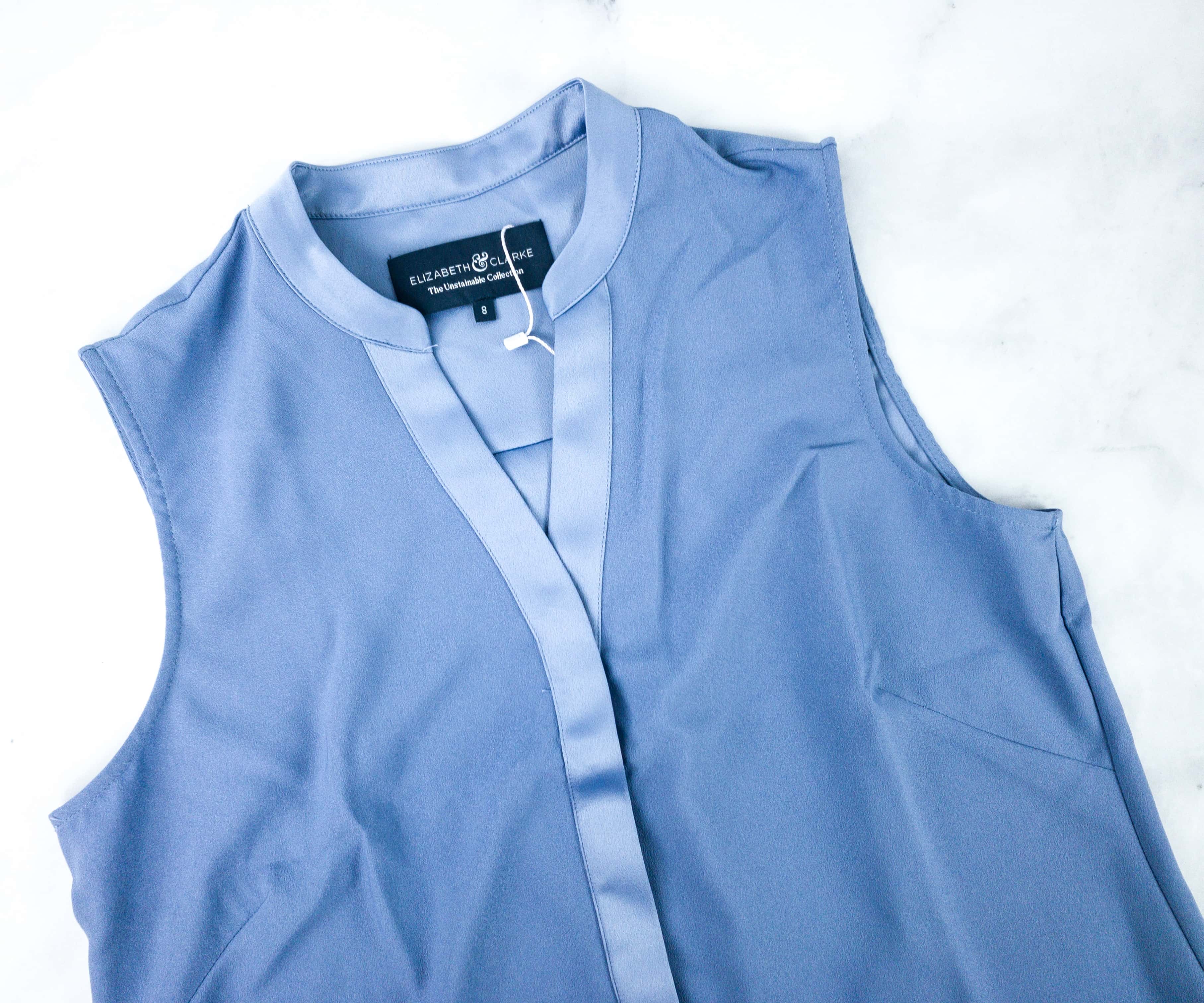 The color is stunning! This shade of blue looks cool and pleasing to the eyes. The blouse also has a V-neck line with a silk lining giving a whole new dimension to the look.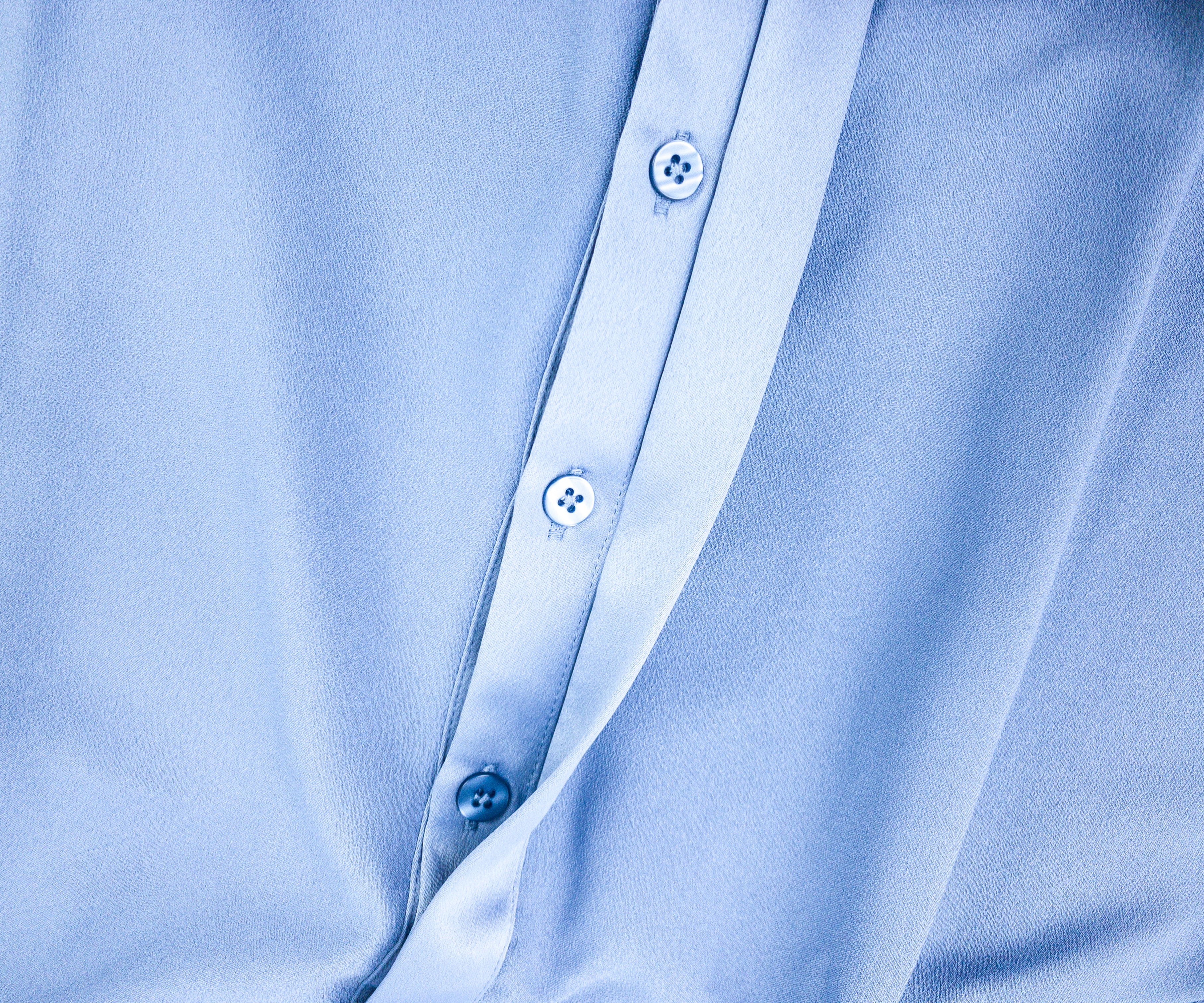 The buttons go all the way down in the front, with the lining hiding the buttons for a more clean and composed look.
There is a pleat on the back so if ever you would need to make adjustments, you can easily do so as it gives you a bit of excess material to help increase the comfort range of movement on your back.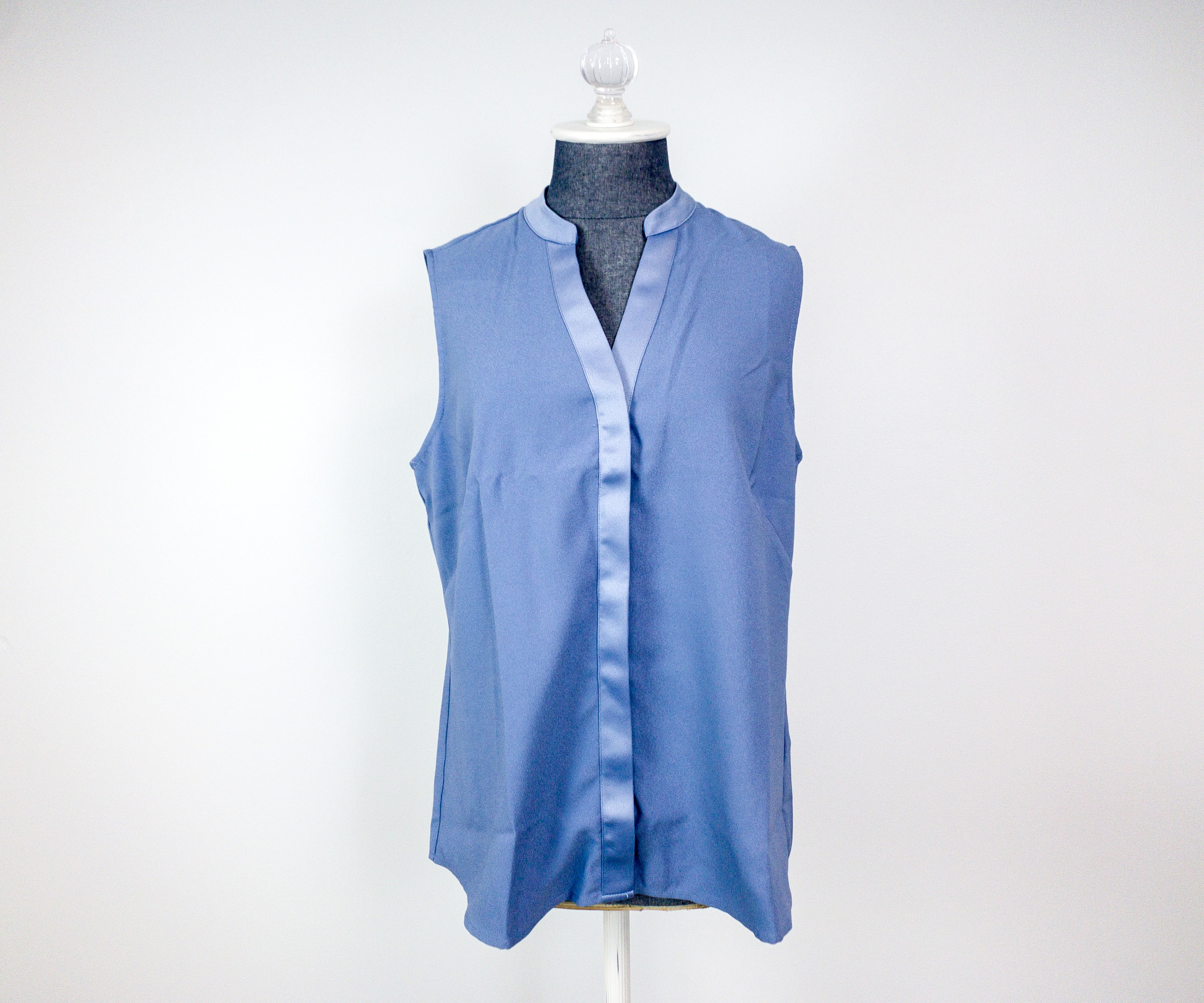 This blouse has that classic vibe to it, which I like. It's simple and sexy at the same time. It even has bra strap holders inside, so you never have to worry about your straps falling down.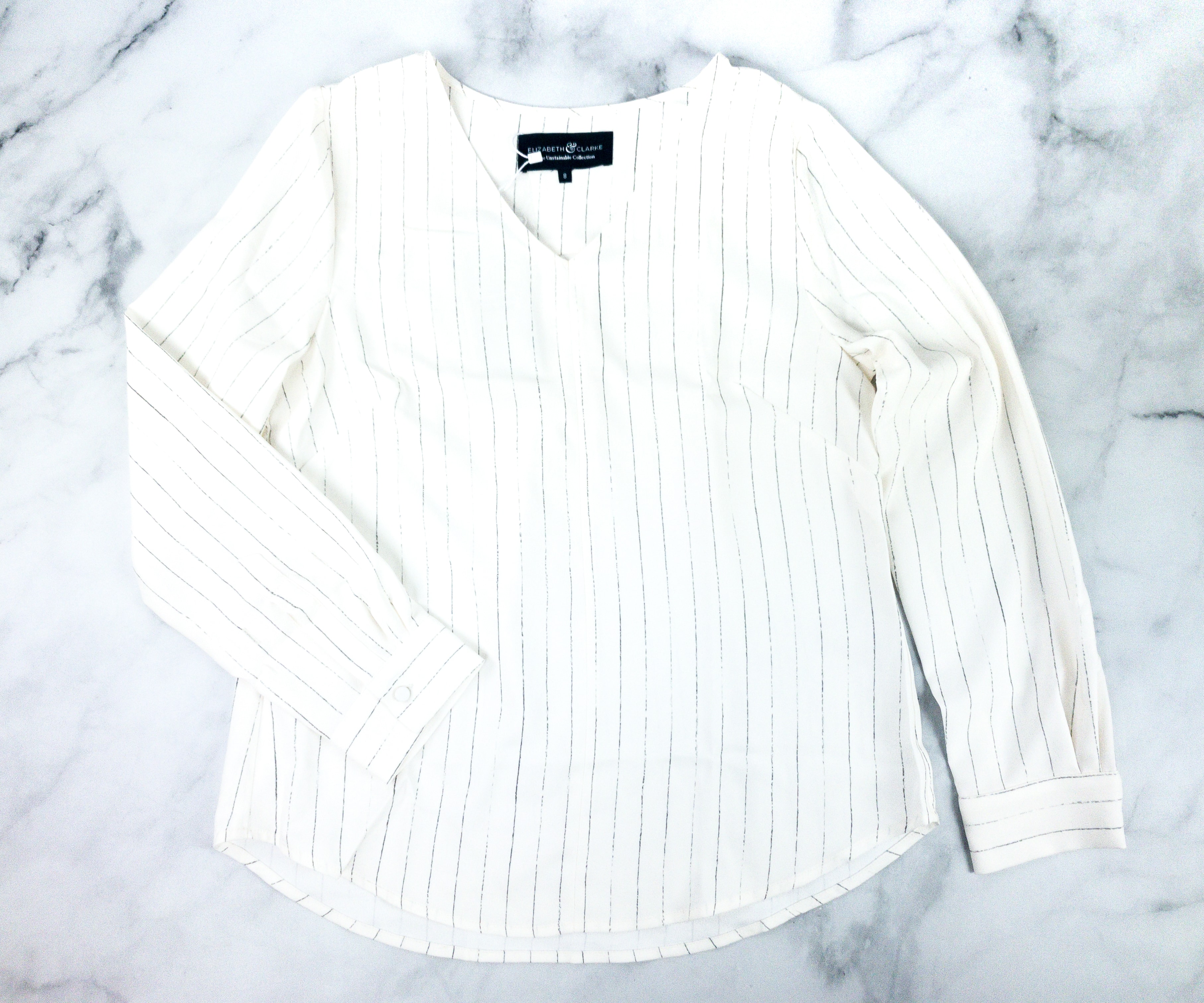 The Unstainable Zane Long Sleeve Printed Blouse. It's a stylish and comfortable long-sleeved blouse, also made with Unstainable Vegan Silk. What I like about it is that it's wrinkle-resistant, perfect for packing on trips or wearing on days when you simply have no time for ironing.
The top features subtle stripes. It has a low neckline and convertible sleeves so you can style the sleeves up comfortably, without them falling down every now and then.
I really like this shirt because the design and color is something I can easily pair with just about anything on my wardrobe!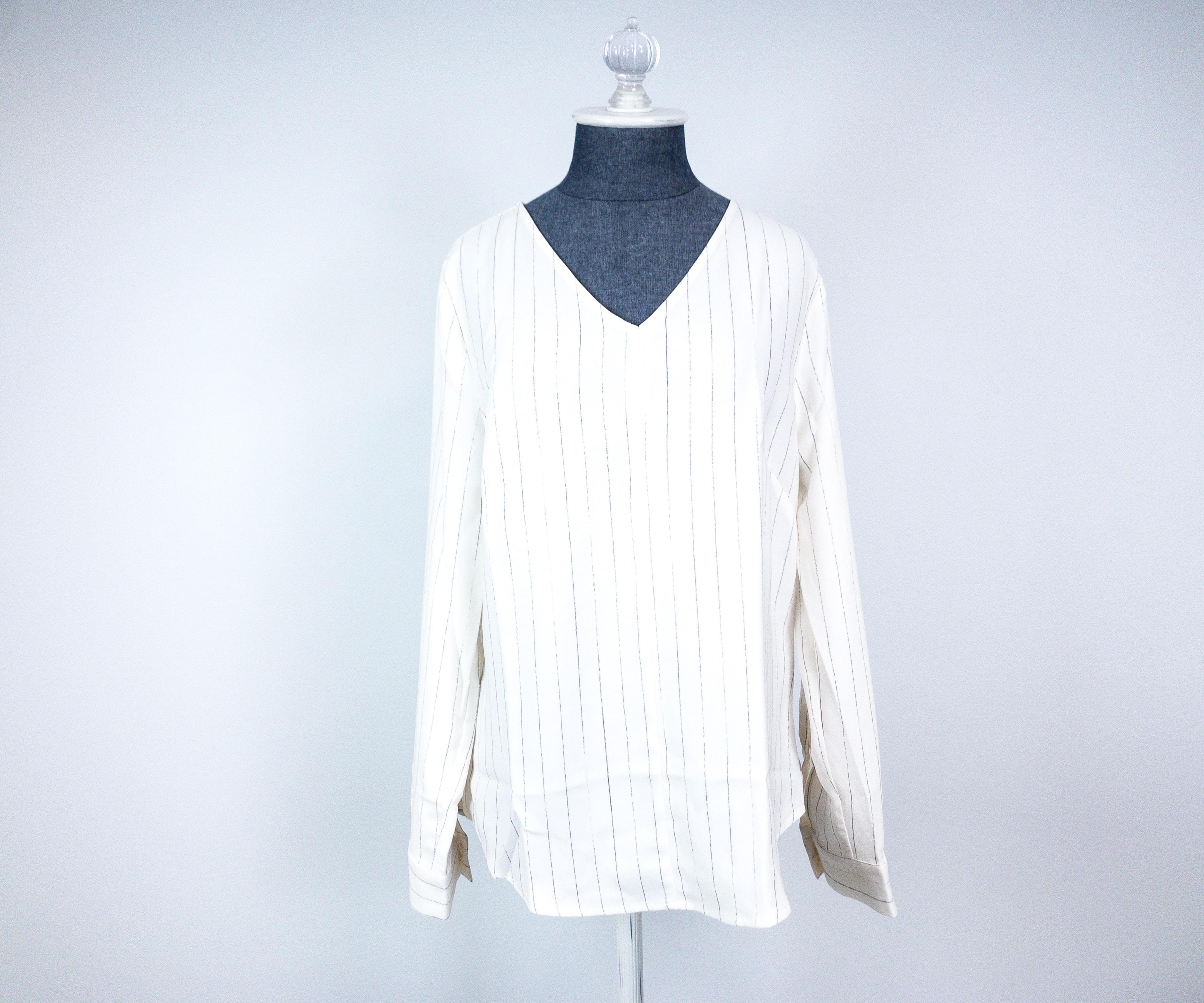 This has a timeless look and I love it. I'm thinking of wearing this with the sleeves up, then matching them up with a pair of jeans.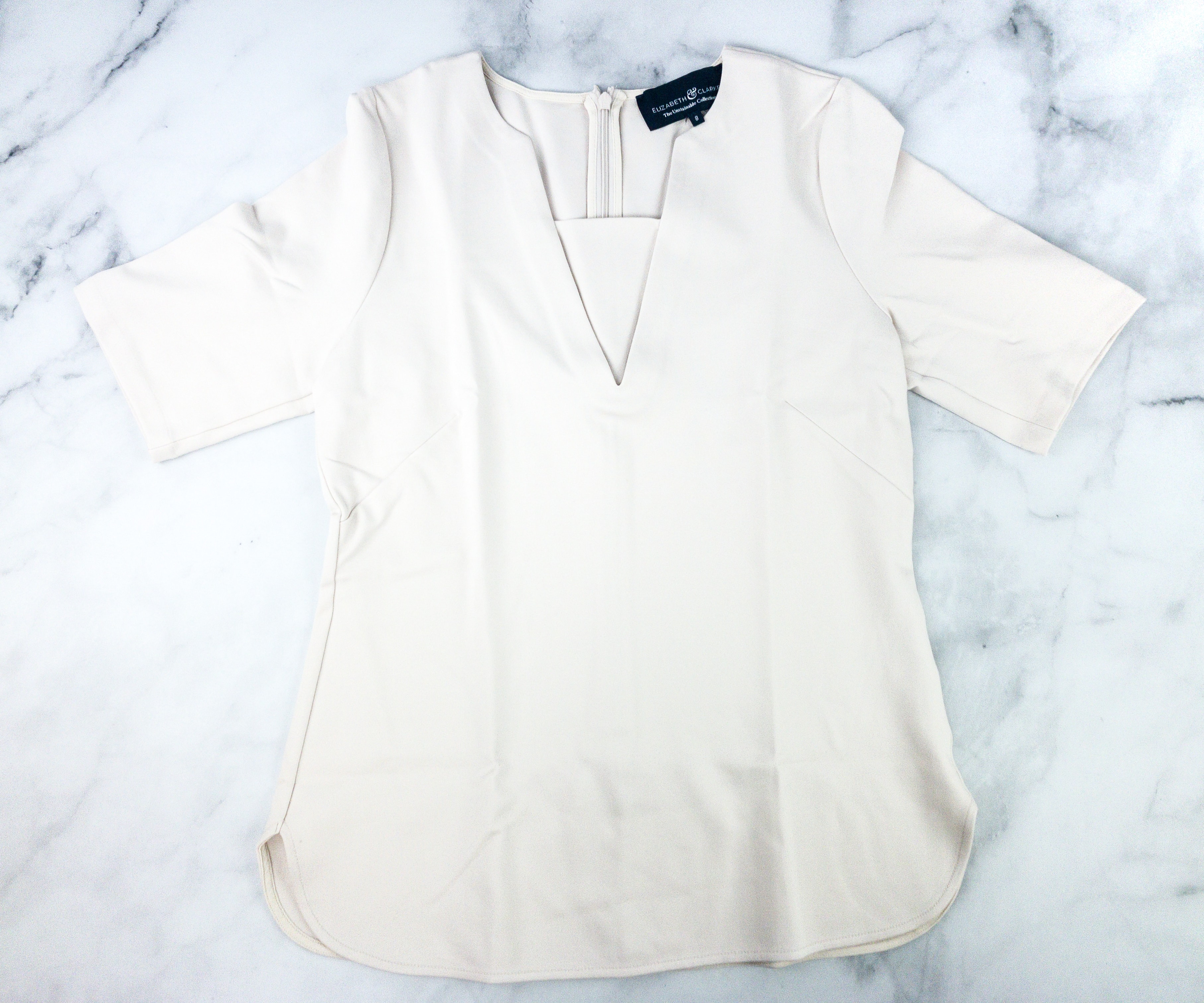 The Dalton Elbow Sleeve V-Neck Top With Insert. Made with a blend of rayon, nylon, and spandex, this top makes a perfect office get-up with trousers. It's wrinkle-resistant, machine-washable, and dryer-safe as well.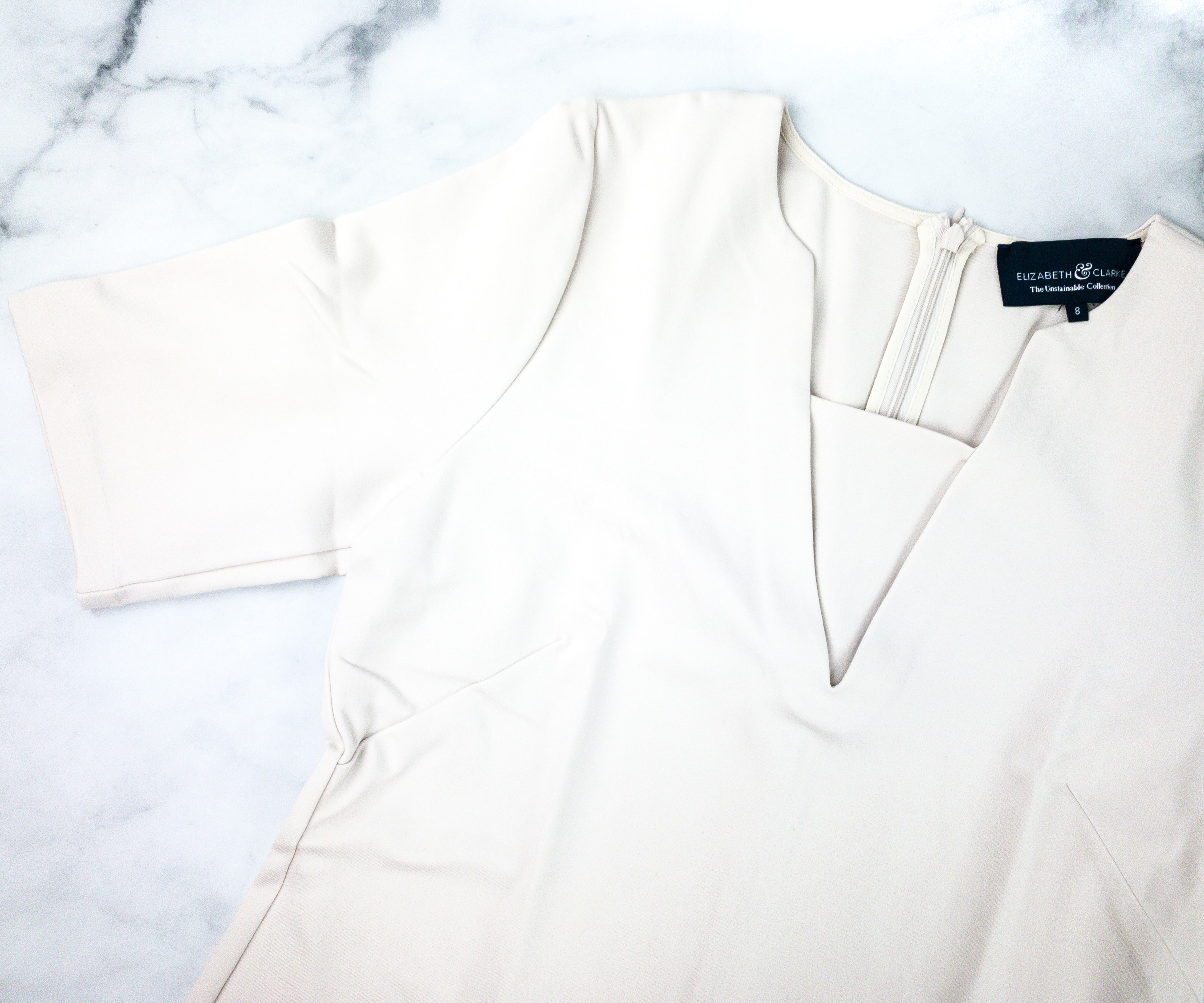 It has a deep V neckline but there's also an insert that makes it work-appropriate and comfortable to wear.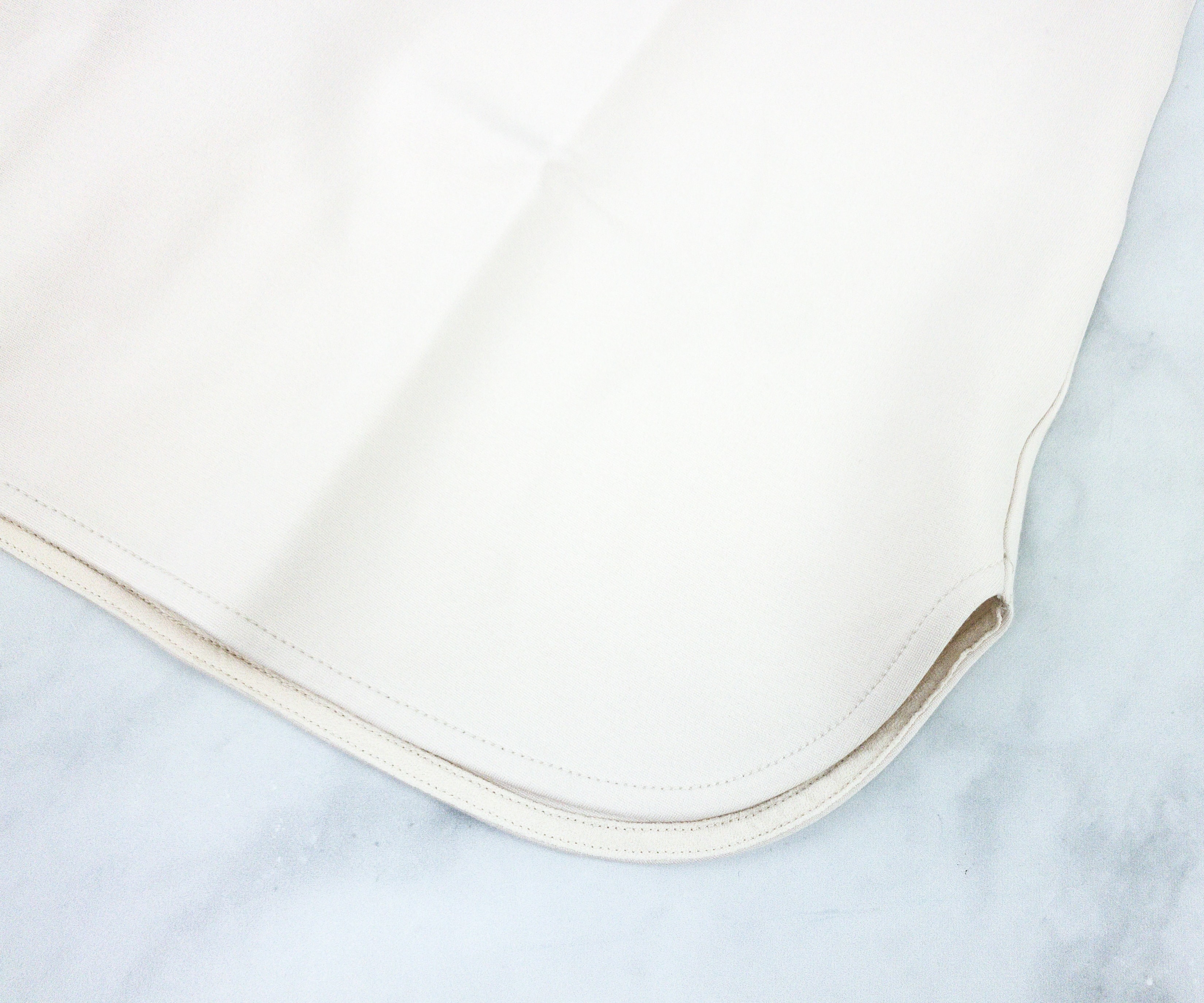 The stitching on this piece was really great. The hem even has a small slit for an added flair!
It has a zipper enclosure at the back so you can ease in and out of the blouse with no problem!
This one has a more mature look to it compared to the other two but it still looks good. The fabric is soft and comfortable too!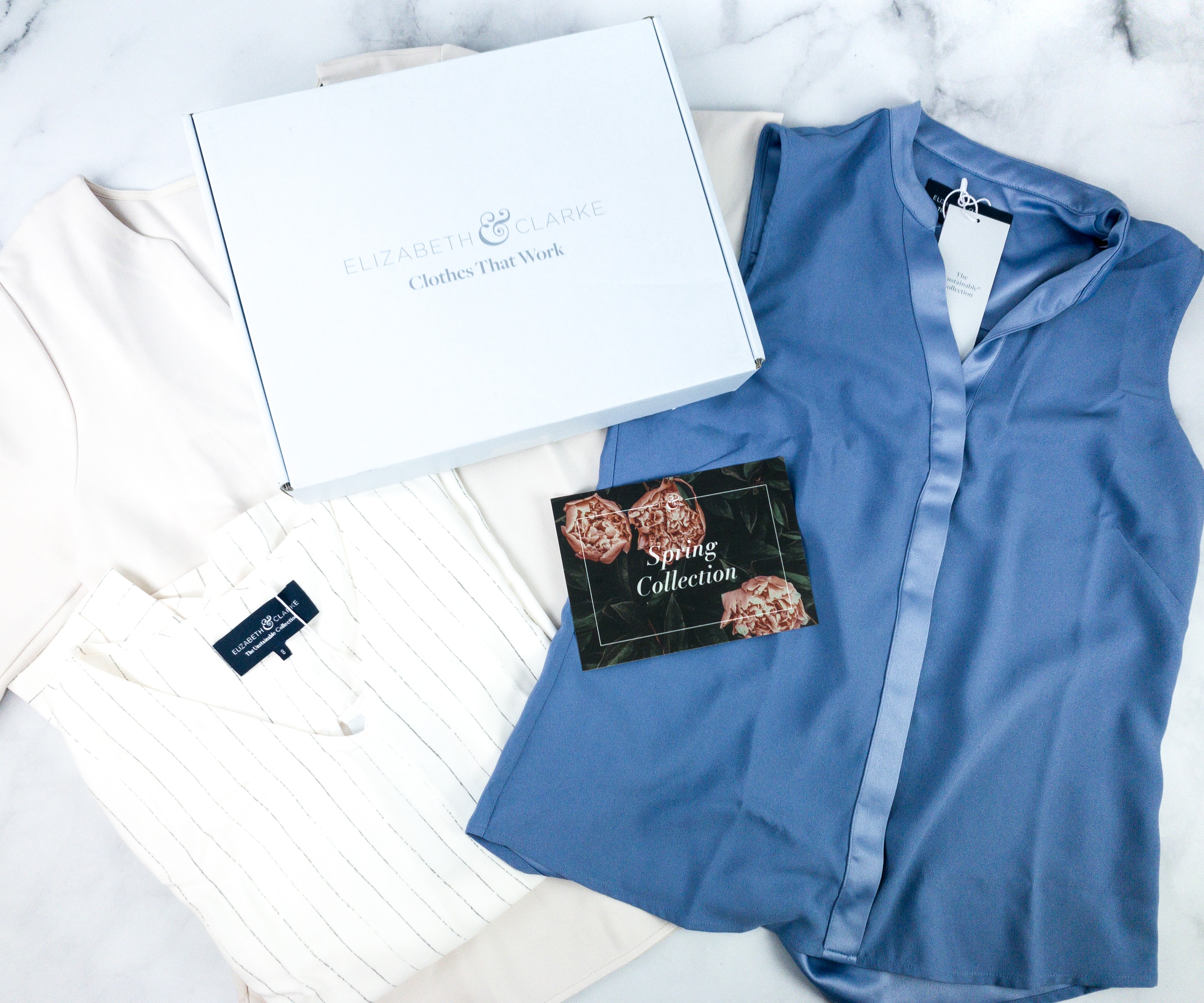 All the tops were amazing!
Another set of stylish tops came in this quarter's box and I'm so happy! Each piece has its own unique style. My favorite has got to be the gorgeous blue top because of how breathable the fabric is on that piece. Also, out of the three, it was the most comfortable to wear and I can also easily style it to make it look more casual or formal when needed. Elizabeth & Clarke is known to produce amazing pieces with materials like the Unstainable Vegan Silk so that's always a plus because it means clean up is a breeze! The styles this quarter were a little more traditional, which I enjoyed. Plus, they're perfect for pairing with yoga pants for Zoom – this might be the perfect subscription right now!
What do you think of the Fall Box?