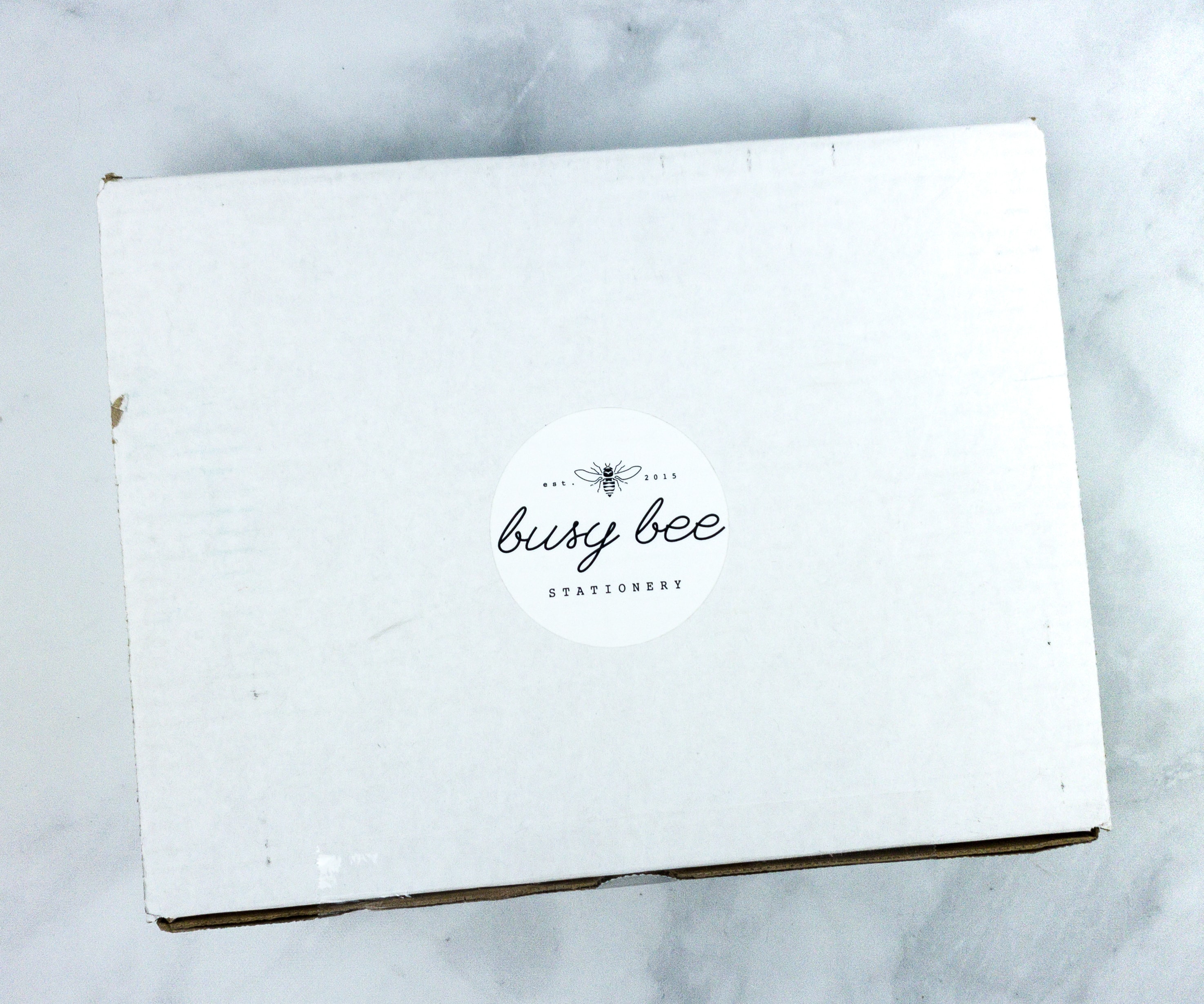 Busy Bee Stationery is a monthly stationery subscription that will bring you items that inspire creativity and help you with everyday note-taking, planning, journaling, and letter writing. For $39.90 per month, you will receive 5 to 10 items built around a theme, season, or a specific project. Items can be things like pens, stickers, a notebook, washi tape, stamps, and more!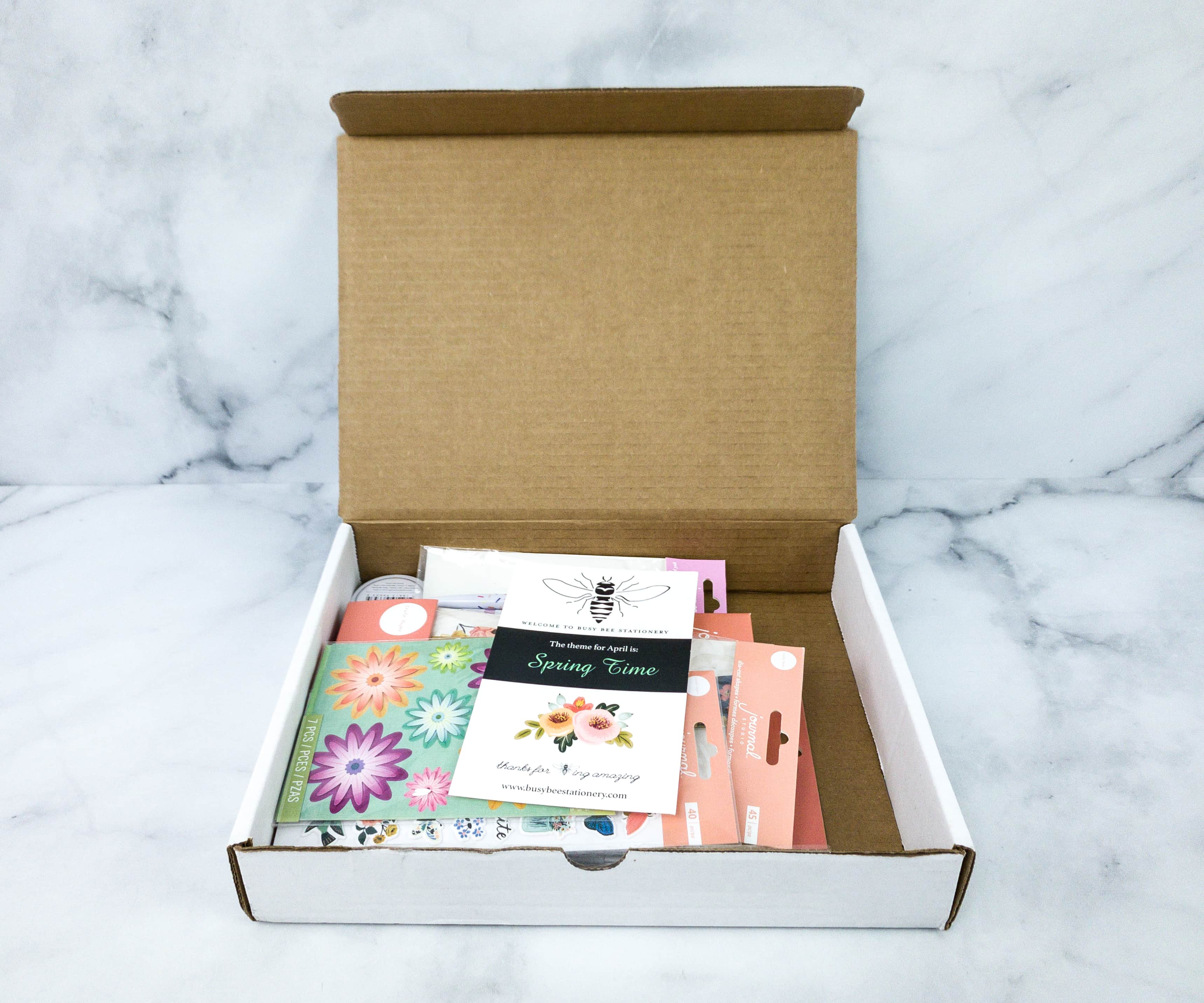 There's an info card on top of the items!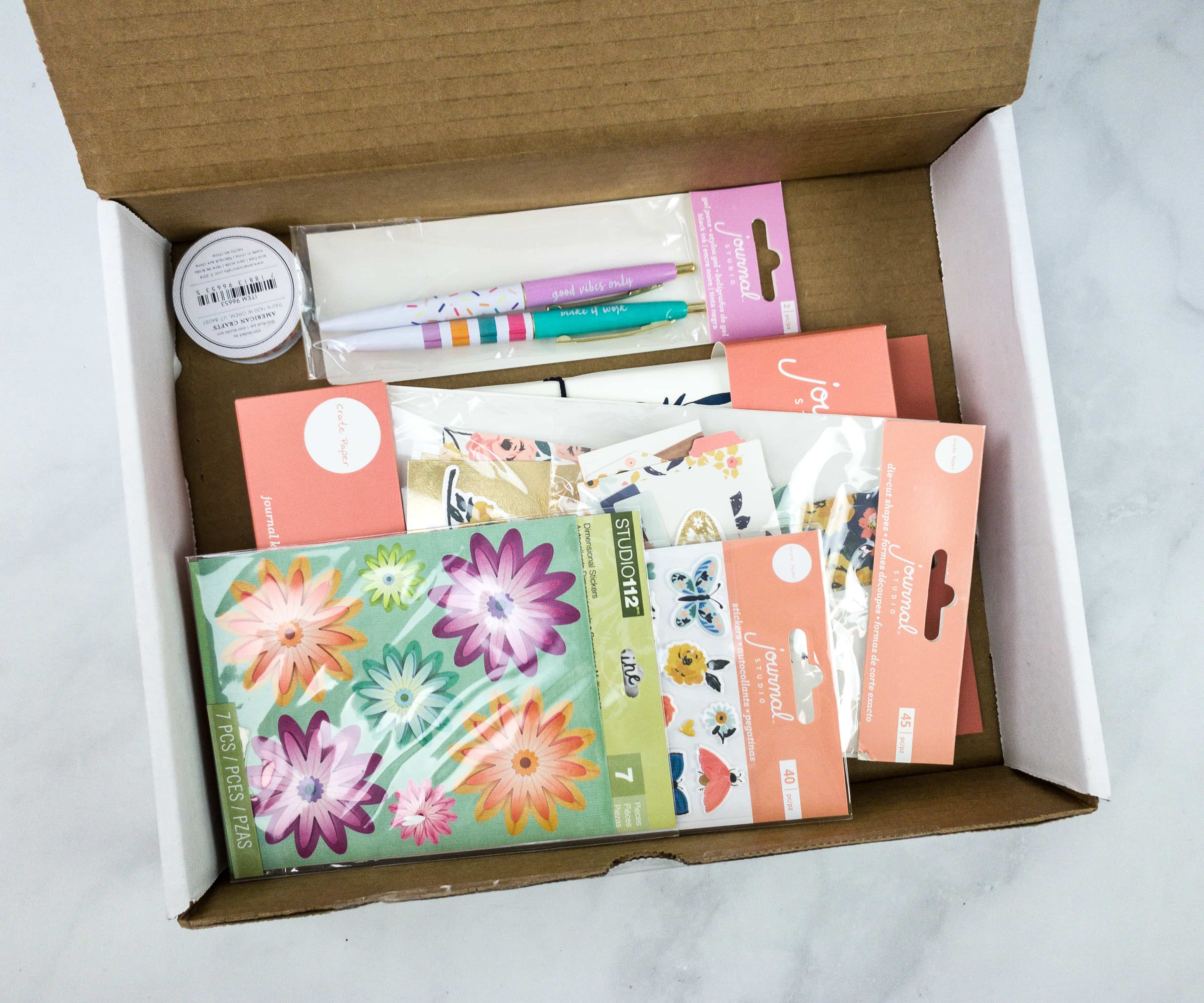 Everything came in retail plastic bags but we remove them for photography purposes.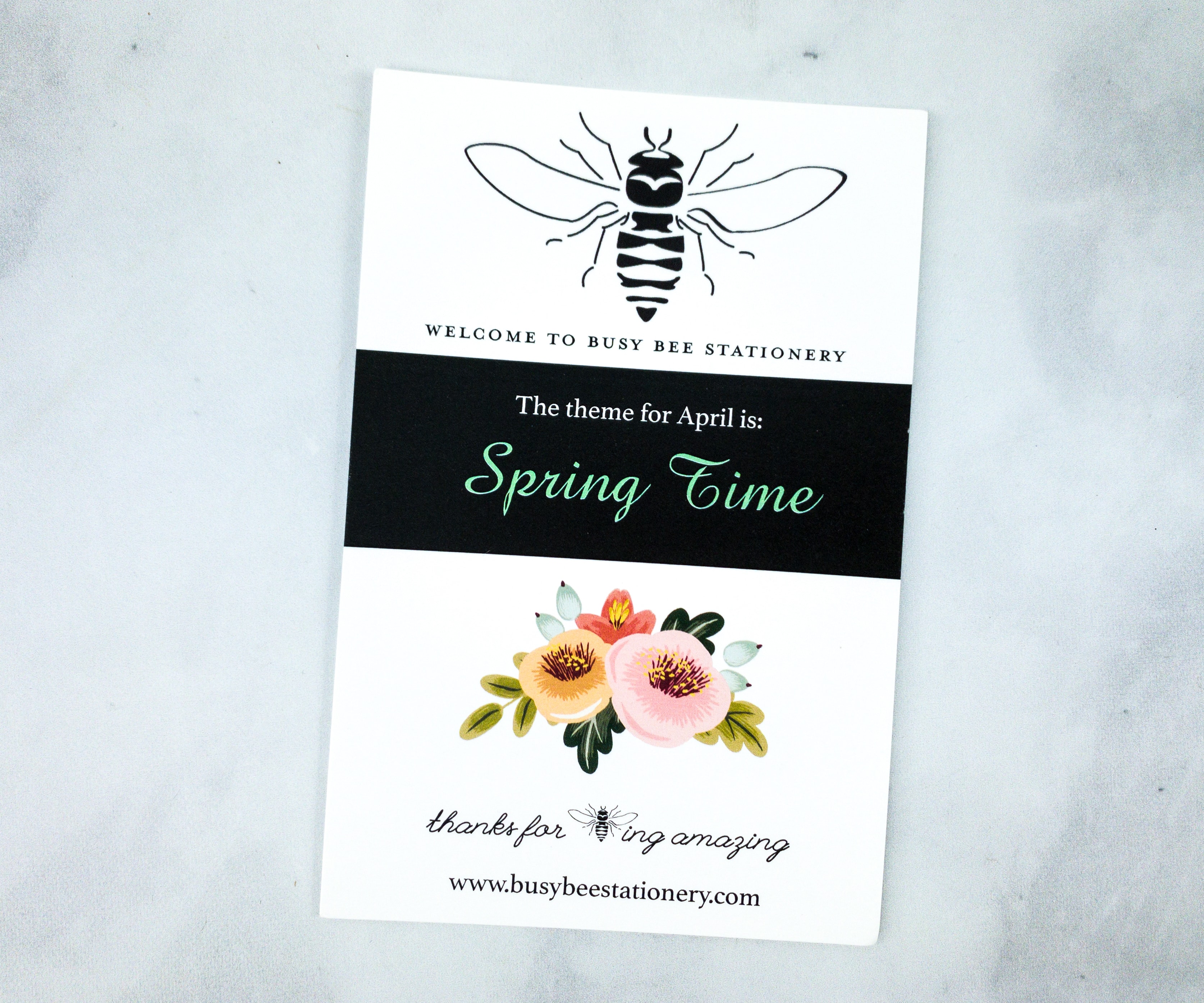 The April 2020 theme is Spring Time!
Thanks for ?-ing amazing.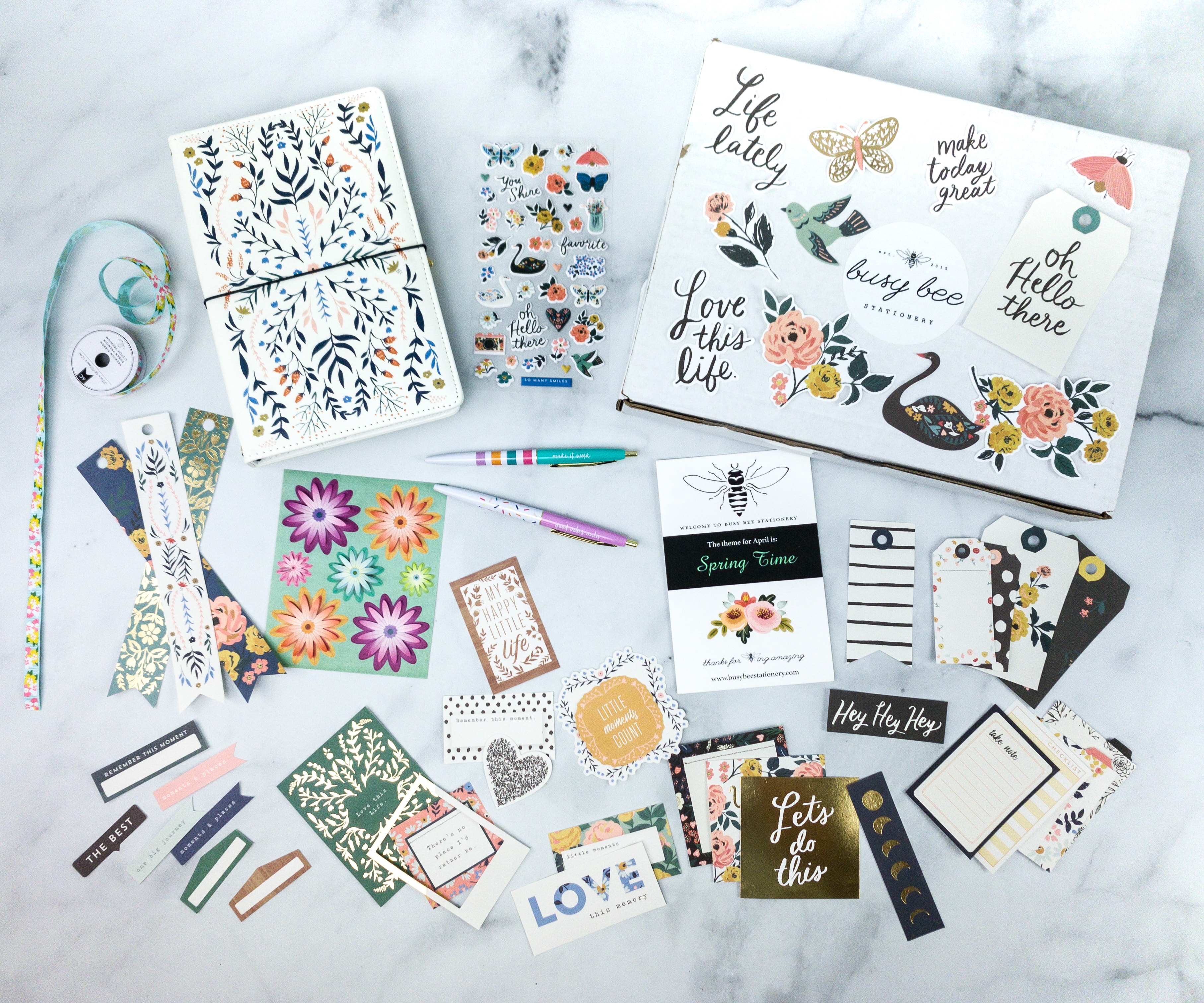 Everything in my April 2020 box!
American Crafts Journal Studio ($24.99) Journal kits are easy, on-the-go books with interchangeable inserts and they're also colorful and artsy. This one here has beautiful floral patterns on the cover!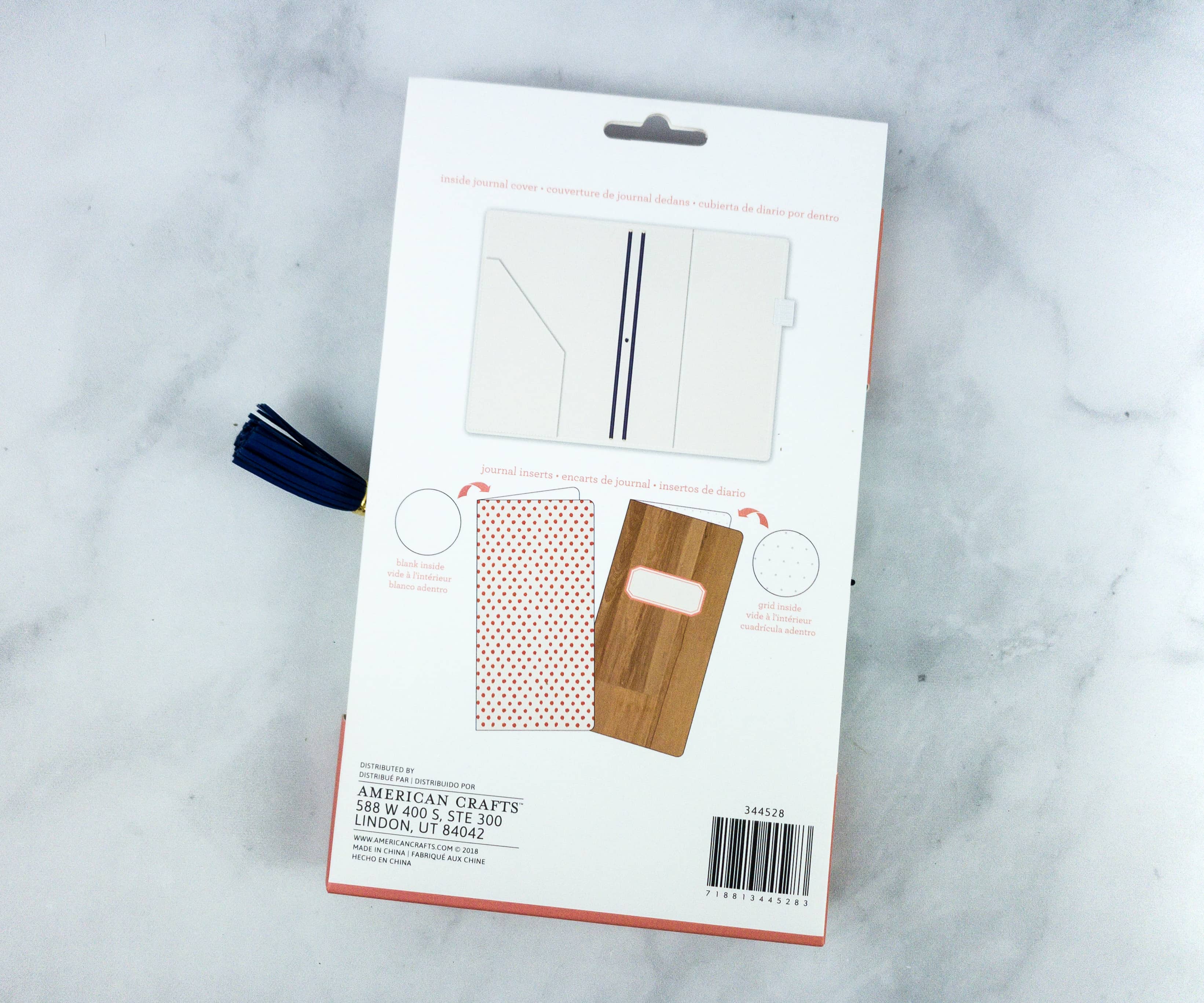 This pack includes one journal and two 48-page inserts.
The journal also comes with an adorable elastic band enclosure, with a tassel at one end.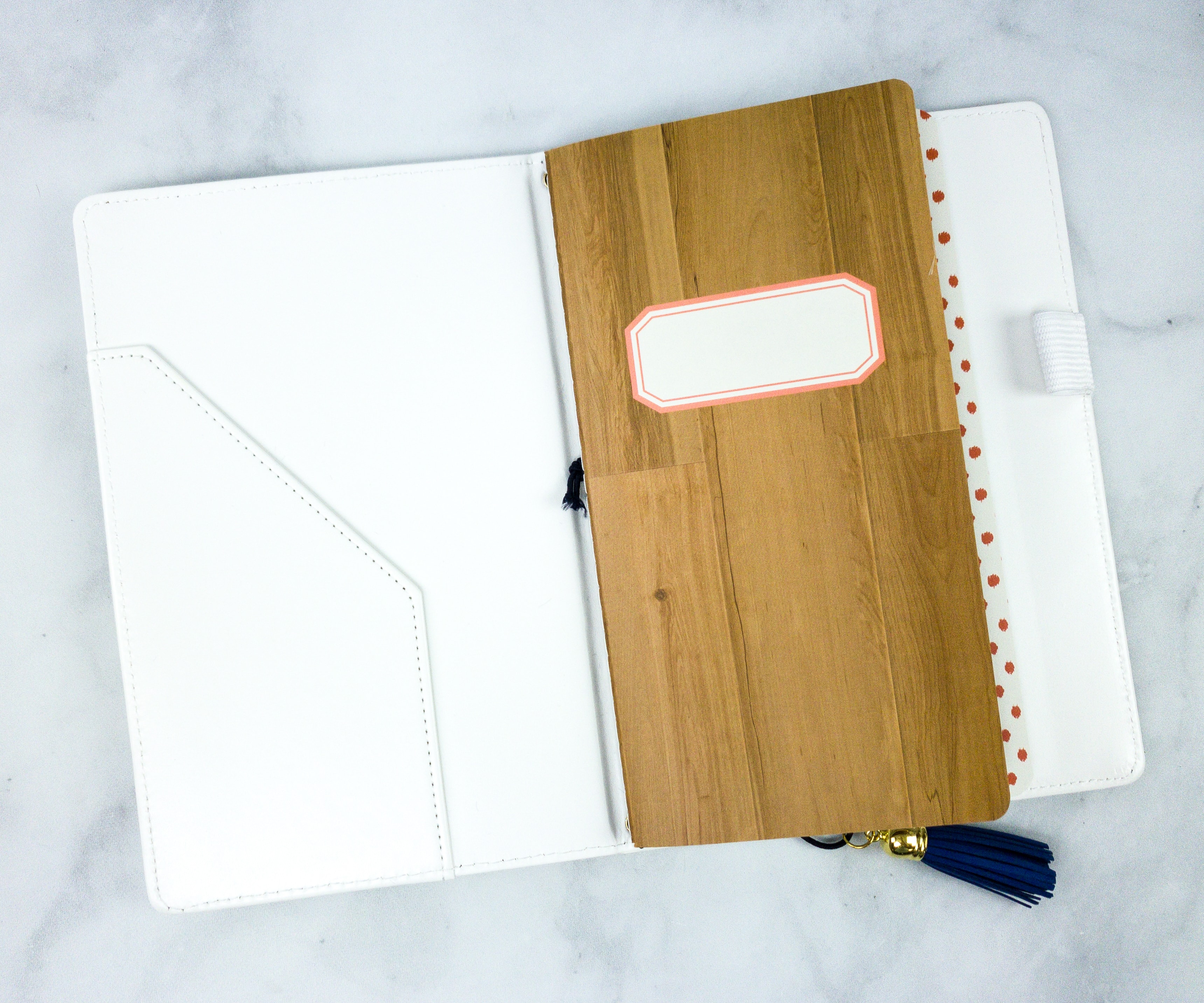 The inside of the journal cover even comes with a pocket where you can store important pieces of paper, notes, or bills!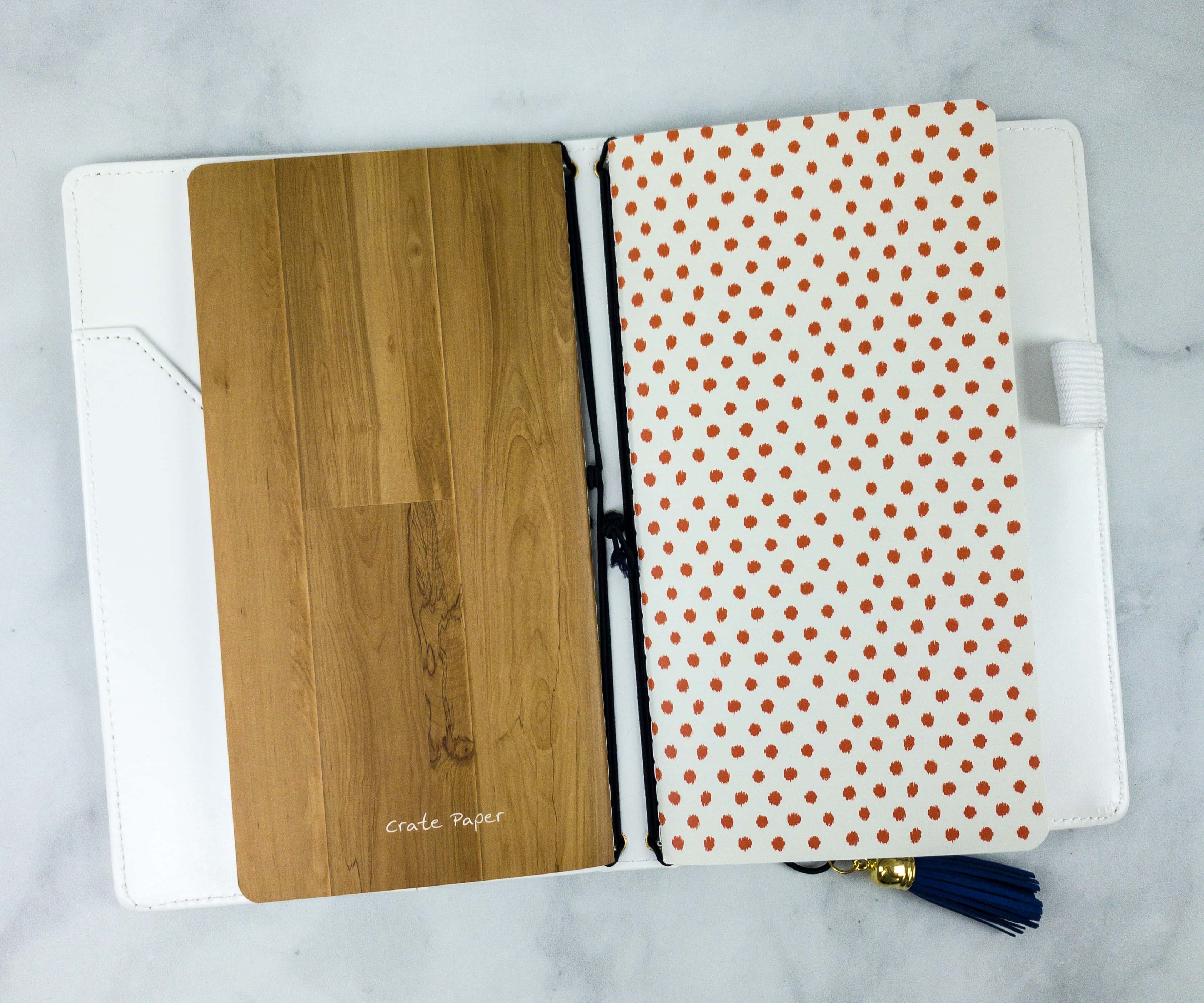 The journal inserts are cute too, one with wooden design and the other has red polka dots on white background.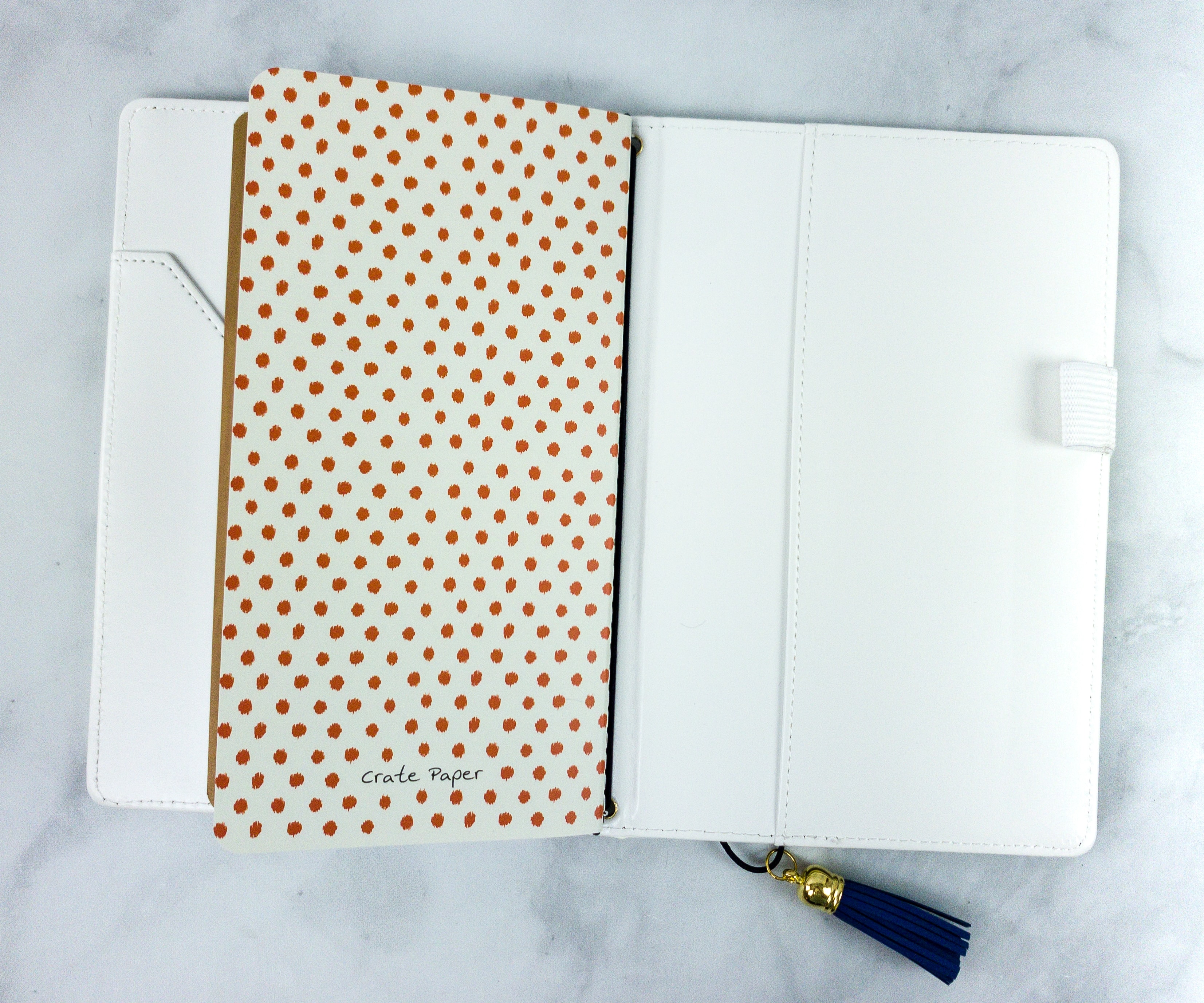 The inside of the back cover also has another pocket and a pen holder.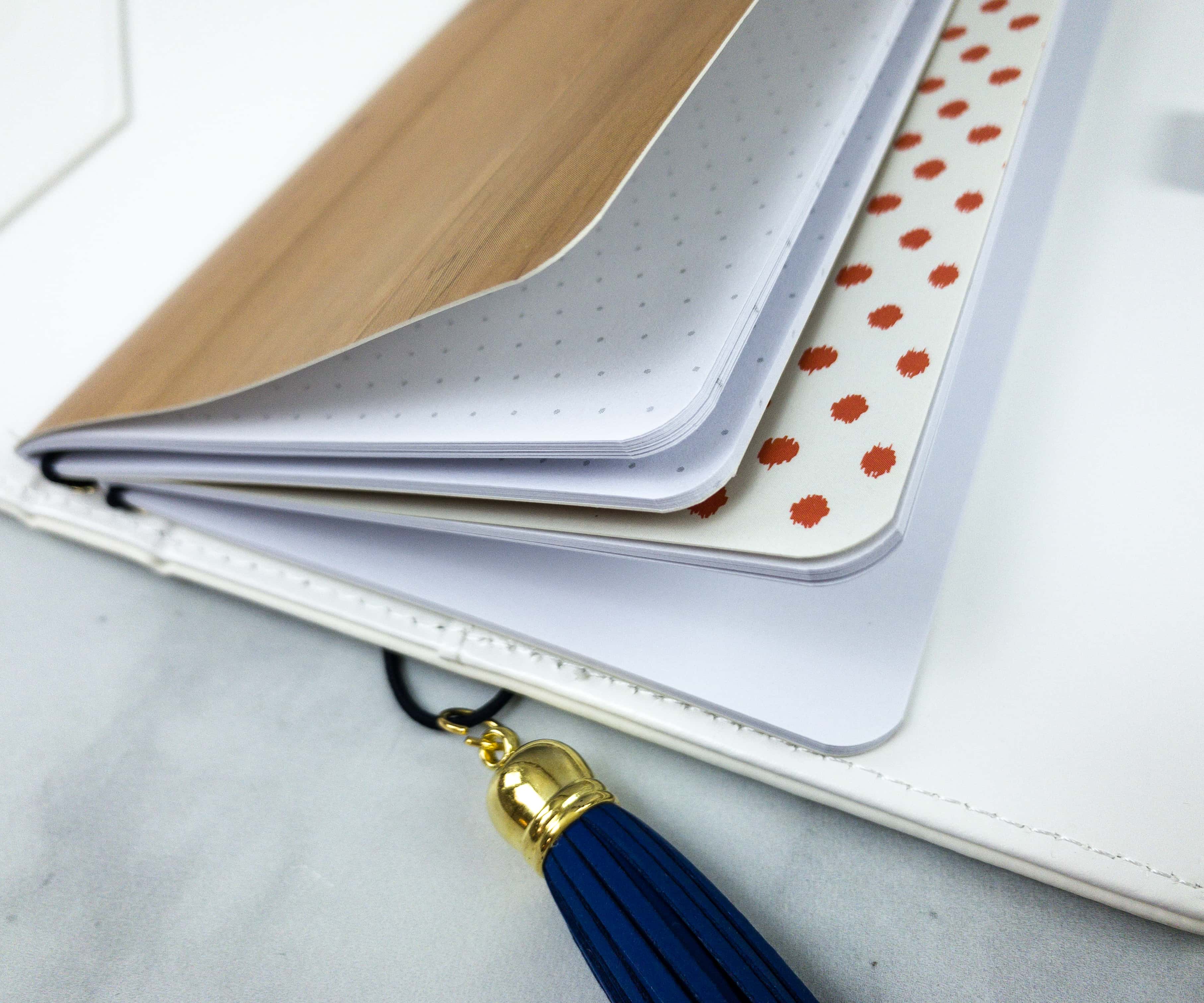 The journal inserts can be mixed and matched as well. It's really easy to personalize it, to showcase your style and make it unique!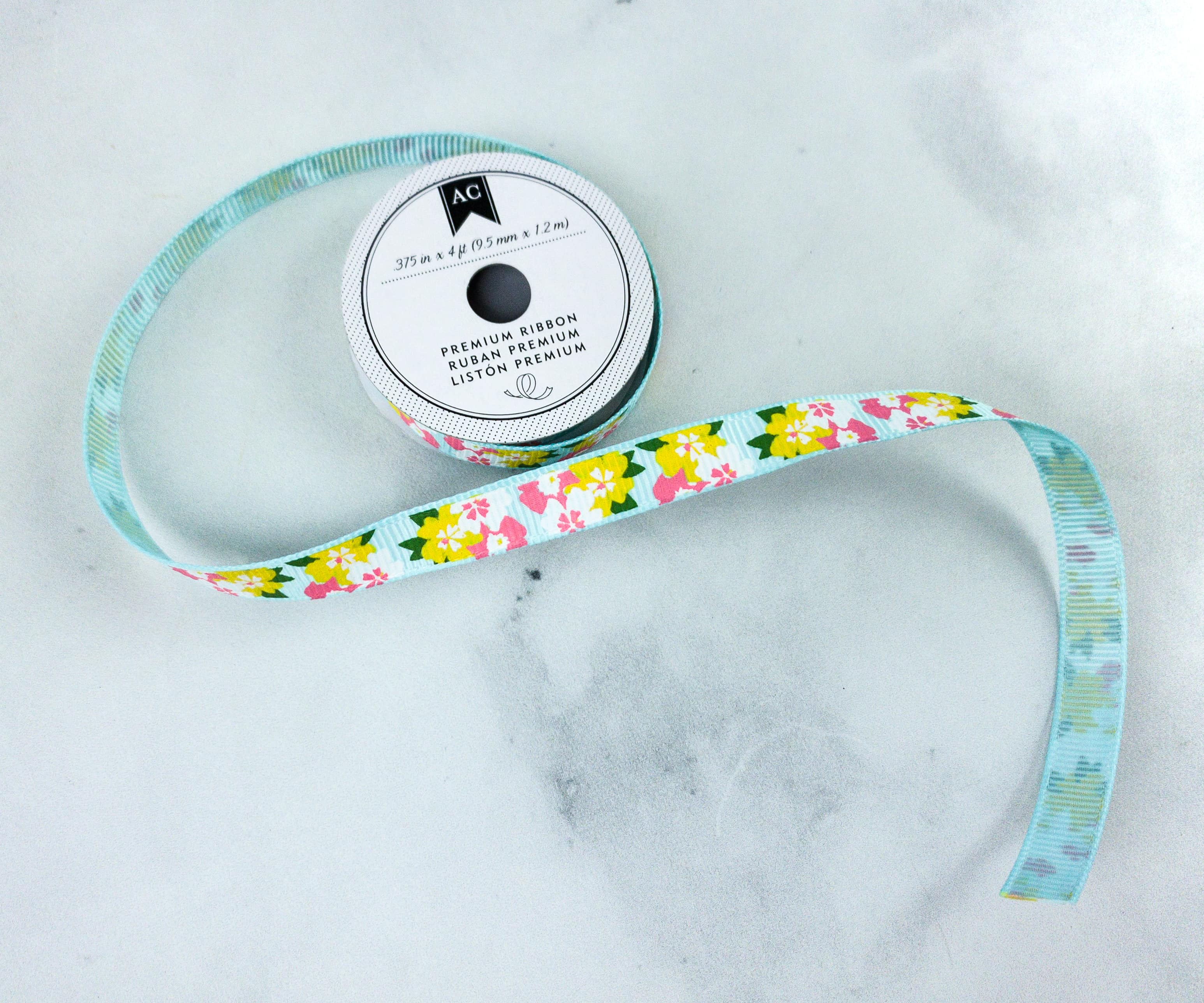 AC Premium Ribbon. This beautiful floral-patterned ribbon can be used to add more flair to your crafts or your journal. It's a .375 in width, and the spool is 4 feet long. That's more ribbons that you can use to decorate your stuff!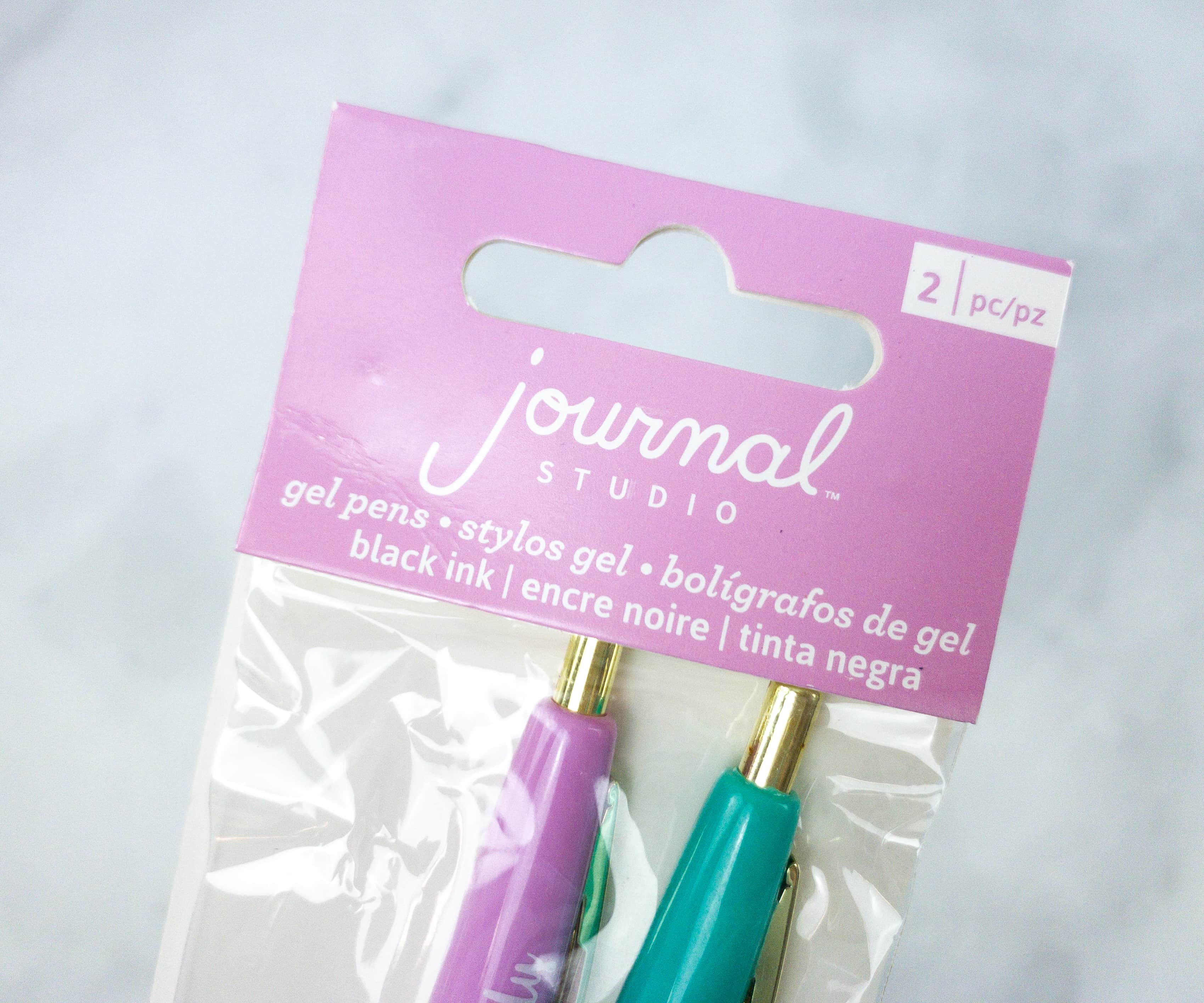 American Crafts Journal Studio Gel Pens ($3.99) To make your journal or notes writing easy and smooth, here's a set of adorable gel pens. Both have black ink and each one even has motivational words!
The pack contains 2 colorful, retractable gel pens. One has a mint green color and colorful stripe designs, and the other is a purple one with confetti design on the rest of the barrel.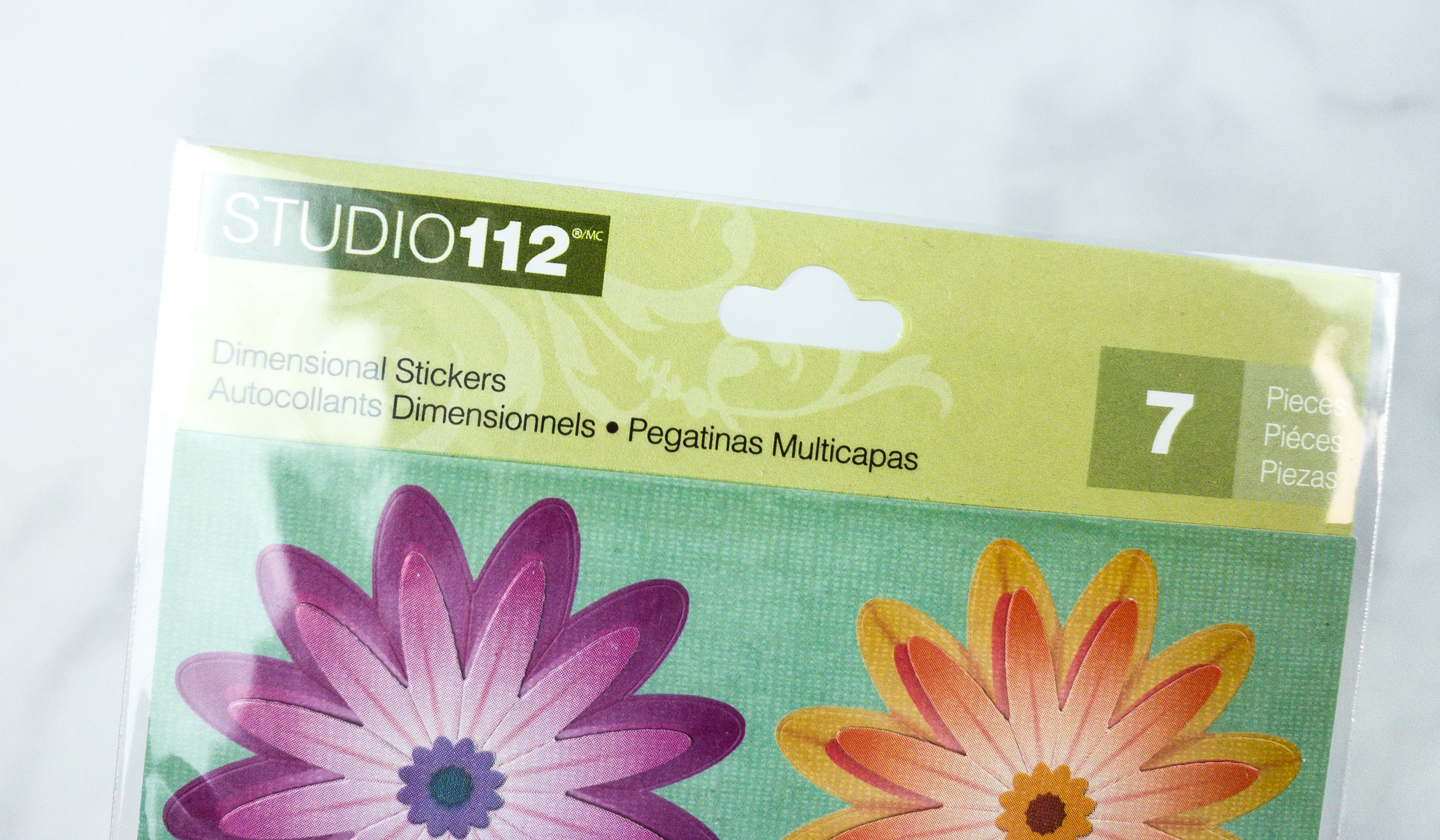 Studio 112 Dimensional Stickers. Adding stickers is one of the easiest ways to decorate a journal or planner. Here's a sheet that features some beautiful blooms!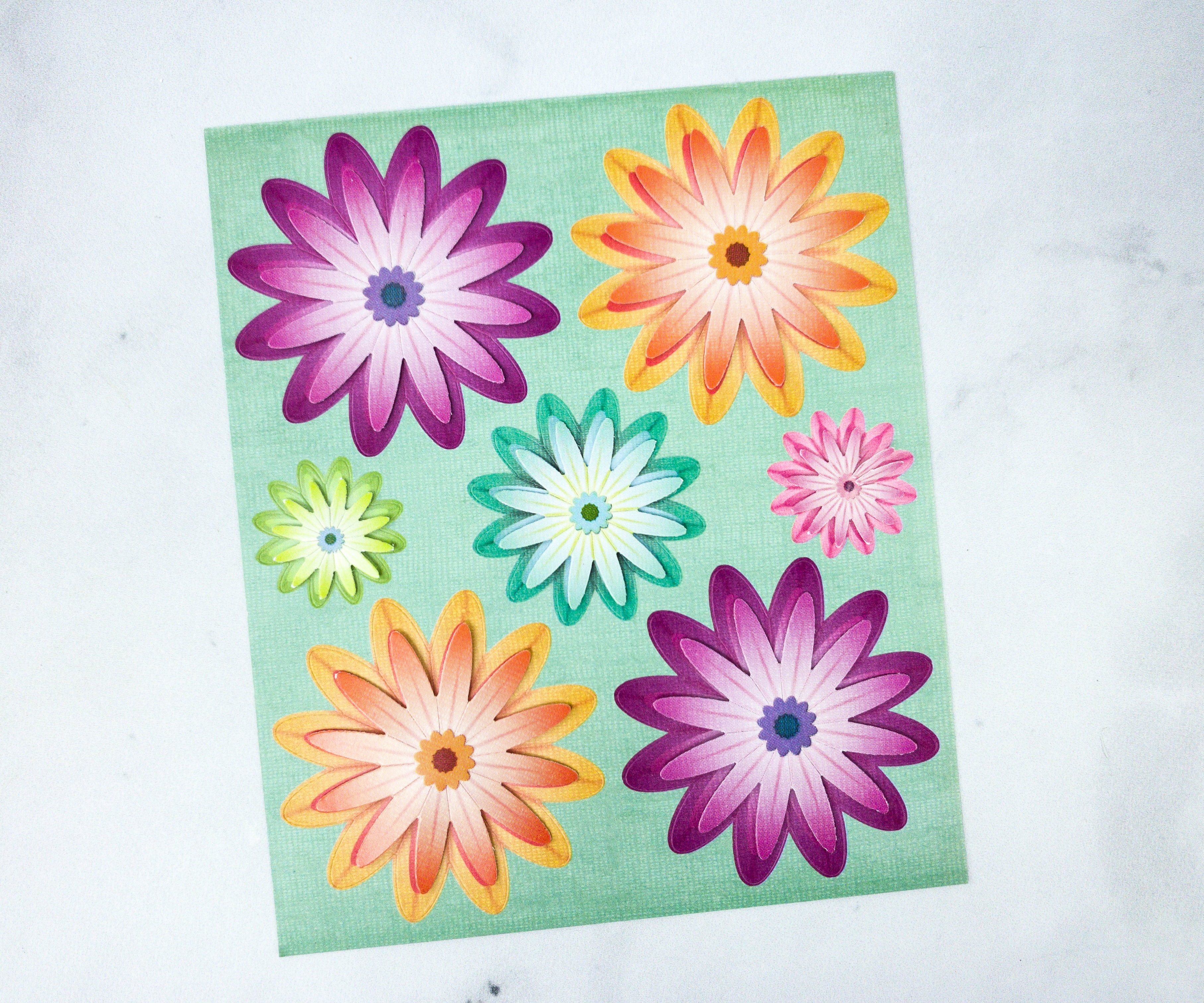 The sheet includes 7 beautiful flowers that come in 5 different colors and 3 sizes.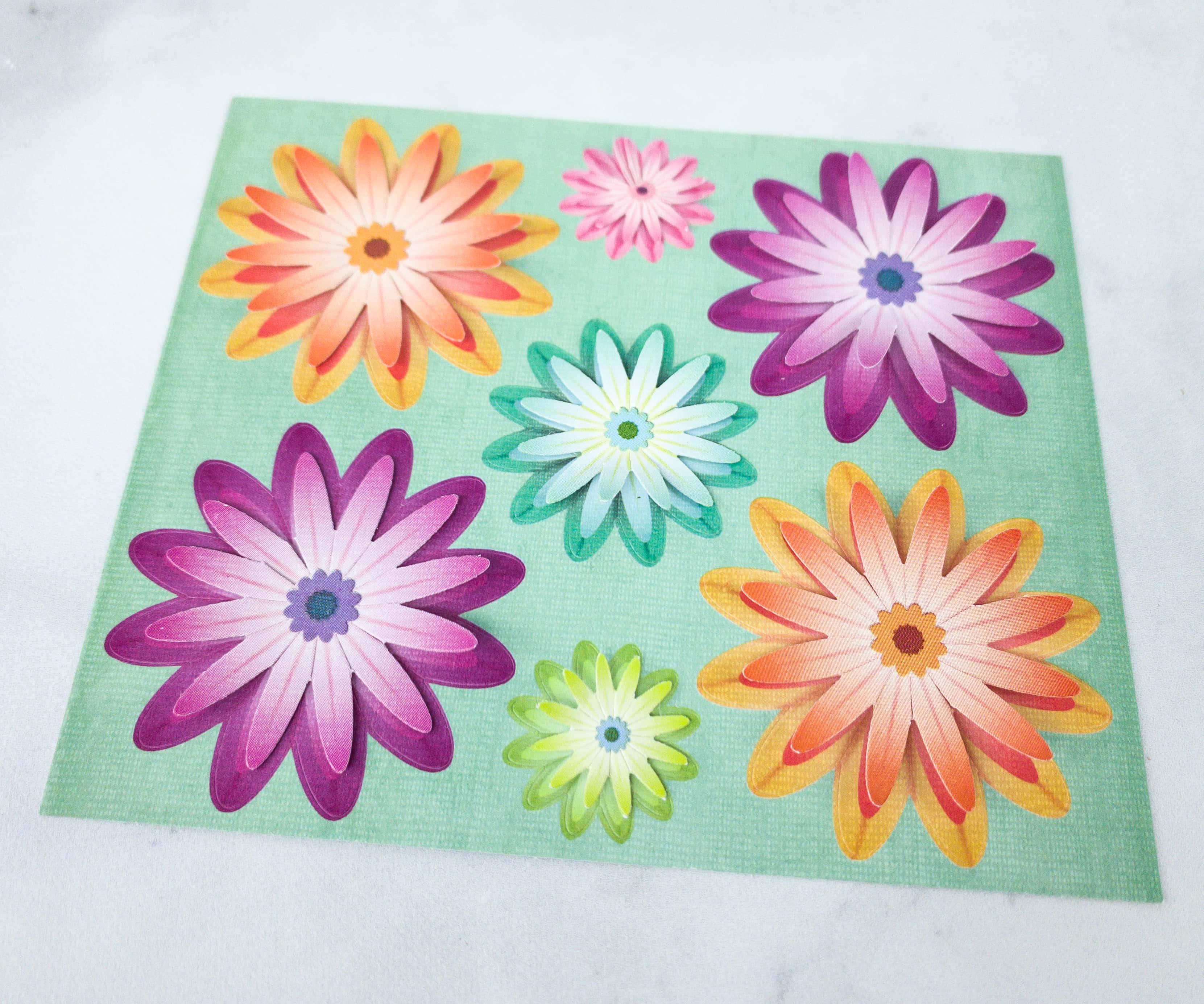 The flowers can stick to any flat surface. You just need to peel it off from the sheet and stick to your notebooks, journals, laptop, tumblers, and more.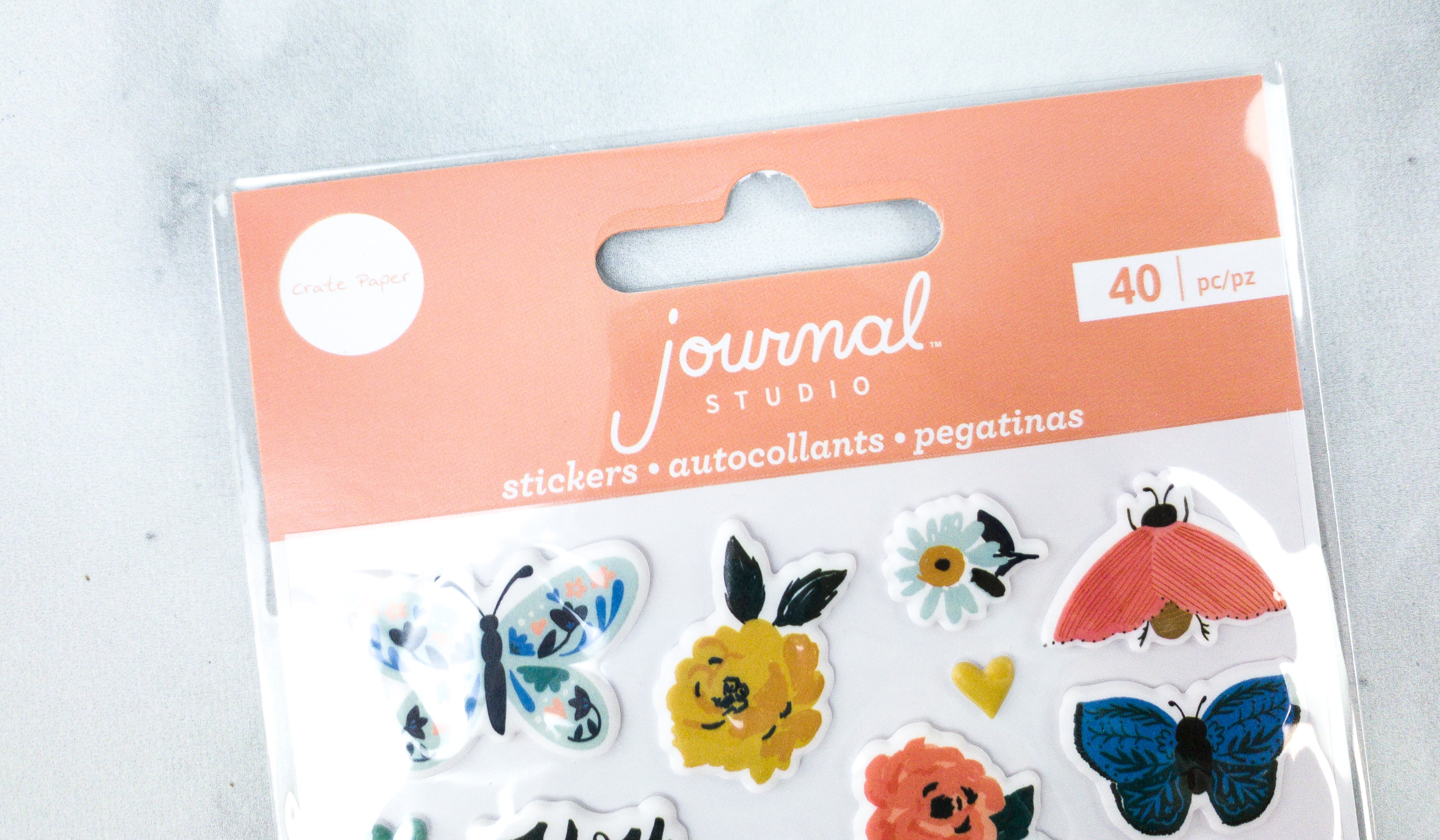 Crate Paper Journal Studio Stickers ($4.99) Here's another set of stickers, and this time, they're the puffy ones which I really love!
It has the same floral-theme as the dimensional stickers, but this one even comes with words and animals, and a floral camera as well!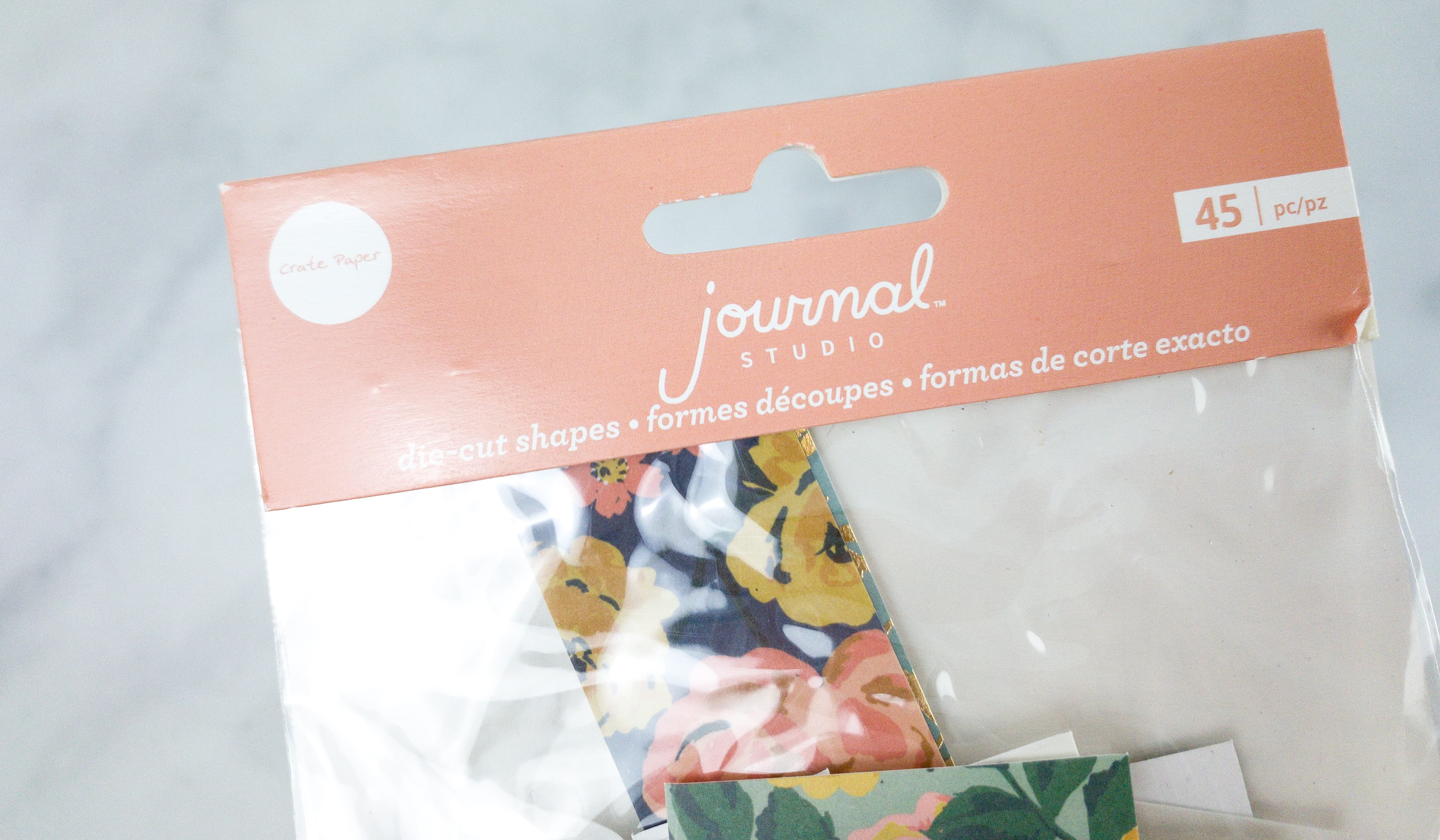 Crate Paper Journal Studio Die-Cut Shapes. Aside from stickers, you can add a lot more embellishments to your journal with the aid of die-cut shapes. I got a pack here that contains 45 pieces!
The back of the package shows all the shapes included in this pack.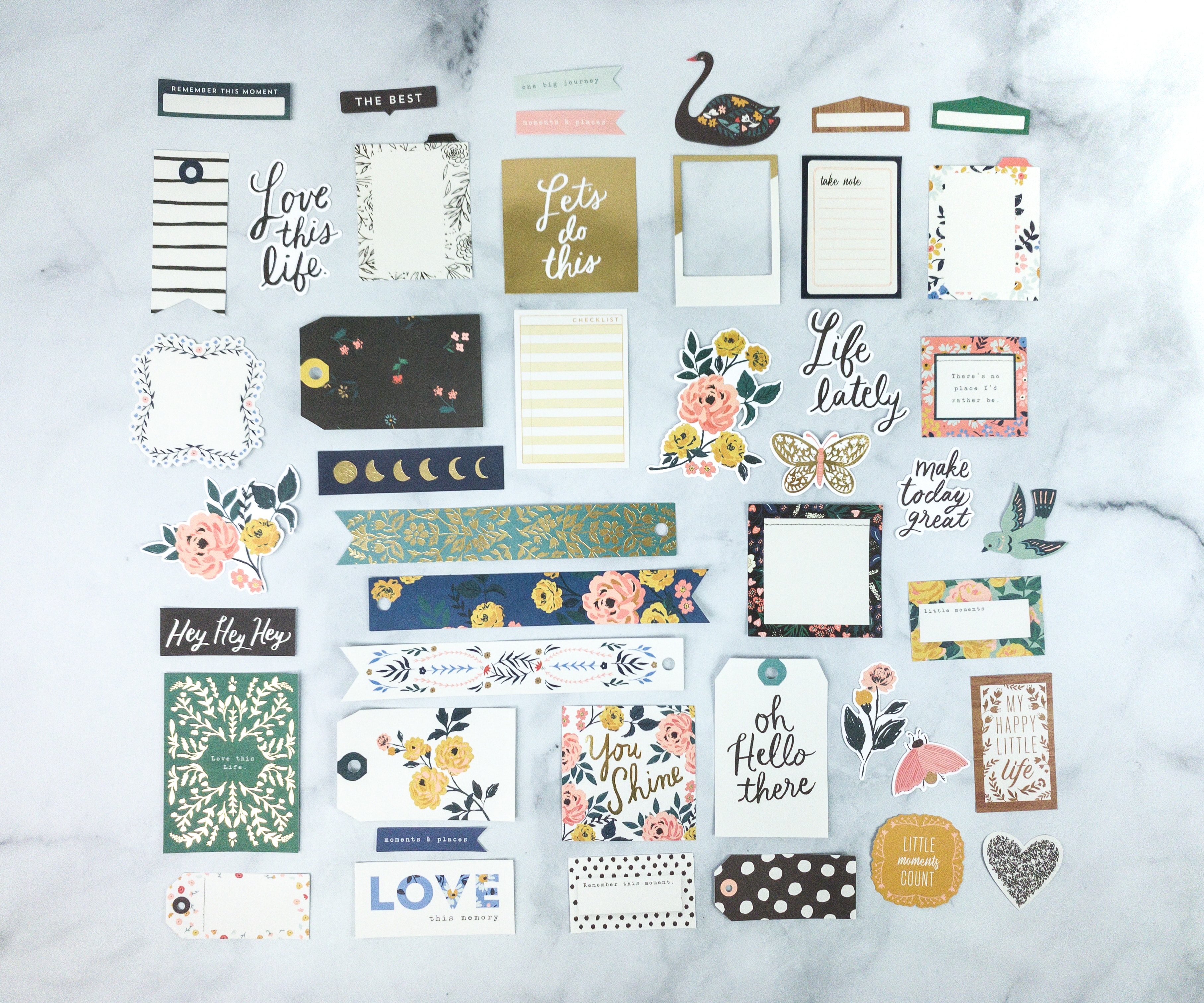 There are frames, tags, flowers, butterflies, ribbons, notepad or note spaces, and even inspirational words! I really like this set because I can use them on several and different occasions!
Springtime is always the best, it's the time when flowers finally bloom and when everything seems brighter and more cheery! I really love this month's theme as I got colorful floral embellishments for my journal. The journal kit included in this pack is as bright and as adorable as the rest of the items. I also like the gel pen set that I can use to write on my journal and notepads, and more thing about them is that they're easy to bring and no worries in losing pen caps as they're both retractable. The sticker sets are both beautiful as well. I love the puffy ones the most, they're soft and squishy, and the artworks are truly mesmerizing! The die-cut shapes are also another fun addition to my journal and other crafts and projects as well. This month's curation is really cute and fun, and I simply love this theme!
Have you tried Busy Bee Stationery? What did you think of this month's box?