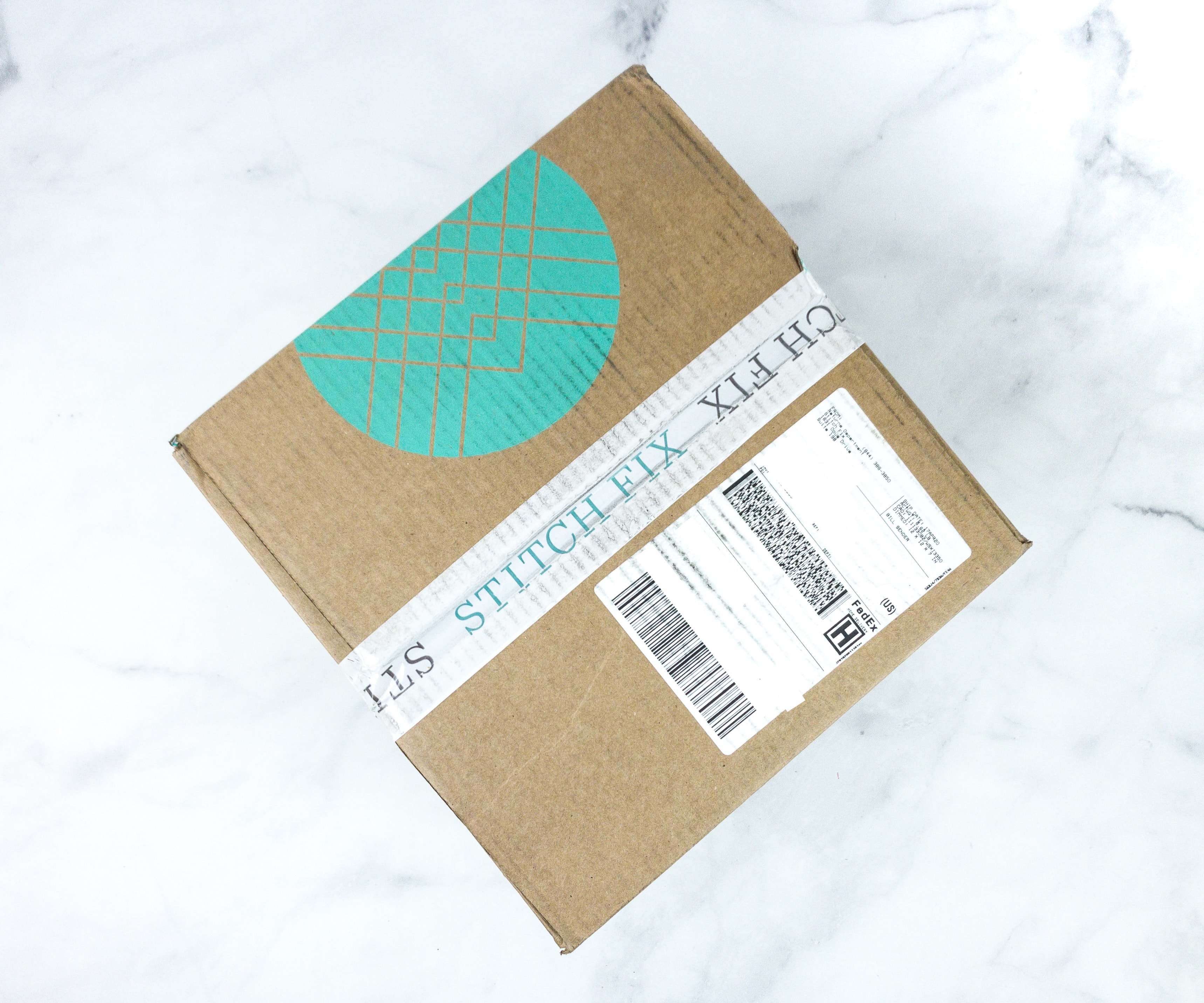 Stitch Fix is a personal styling service. Your stylist will send you 5 pieces based on your profile for you to try on at home and hopefully fall in love with. There are no coupons for Stitch Fix but if you hit the jackpot and keep everything, you save 25% on your whole fix (read below for details).
Here's how Stitch Fix works: fill out your style profile! This includes style, budget, what you're looking for, and you can get as detailed as you want with the notes to your stylist. It really really does help to provide notes to what you're seeking, and a Pinterest board if you have one!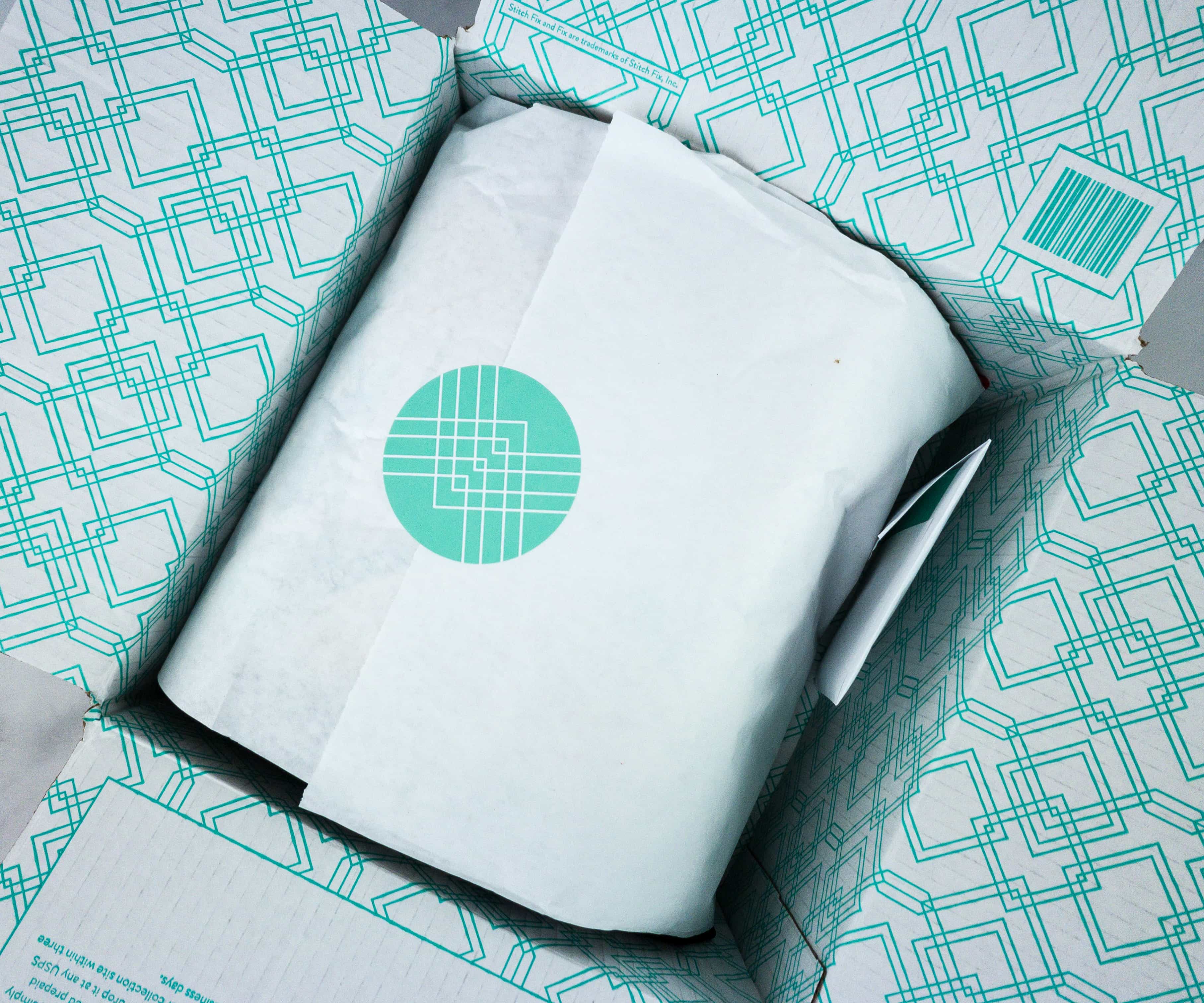 The items were neatly stashed and wrapped in white paper, sealed with a sticker.
Your return mailer is tucked right into the box. The styling fee for each box is $20, and shipping is free both ways. I put my return items out with the rest of my outgoing mail – couldn't be easier.
Stitch Fix also included an envelope. It contains a greeting card from Stitch Fix!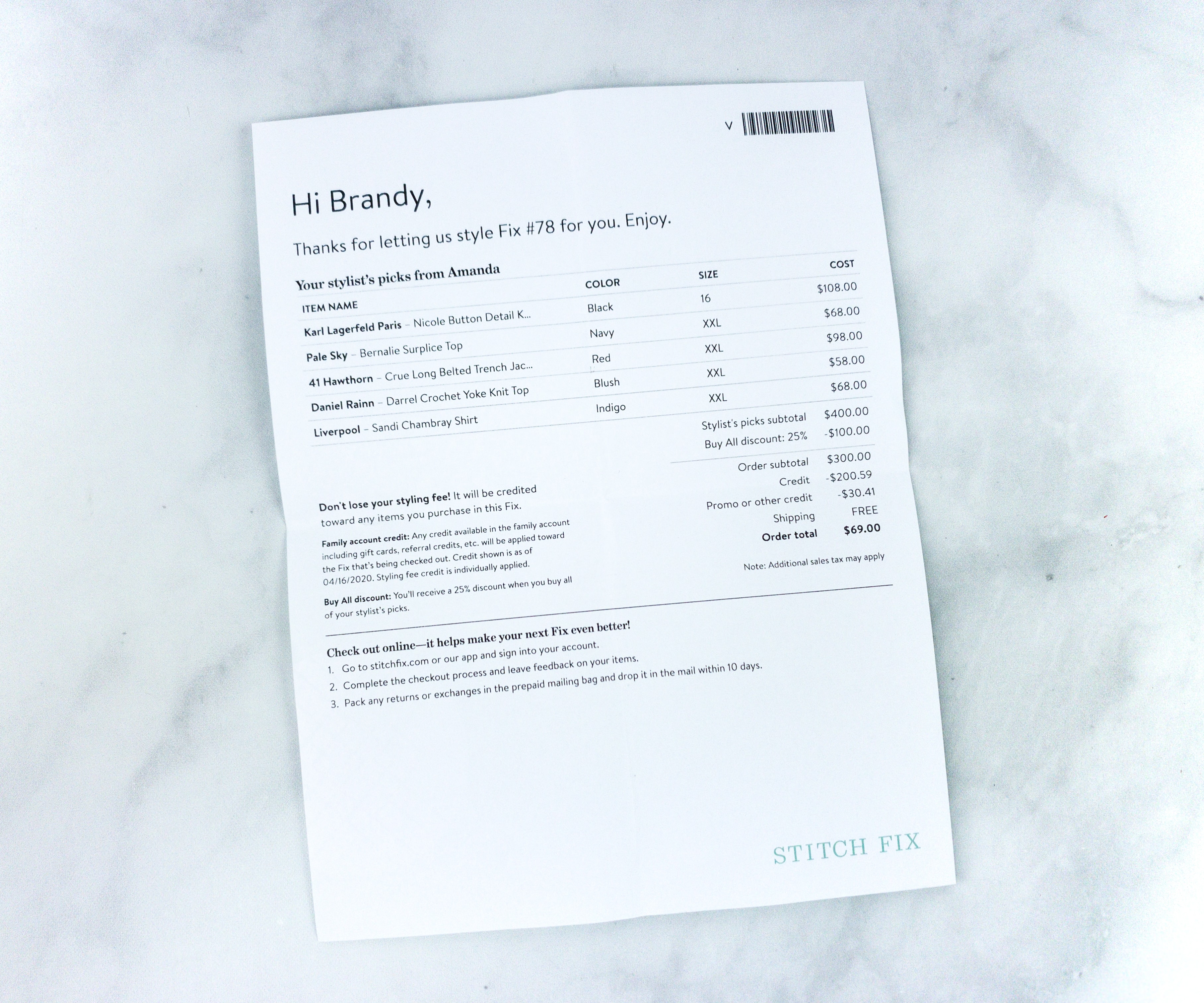 You will also receive a separate paper with a list of your items. You'll be charged a $20 styling fee and shipped five items to try on at home. If you keep anything your styling fee will be applied to your order, but if you don't, you will pay the $20 fee. We currently have a Style Pass membership, an exclusive Stitch Fix membership where you can enjoy 1 year of unlimited fixes, with no styling fee!
The set of styling cards has suggestions on how to wear a particular item. The styling cards have changed a bit – before they showed a dressier and less dressy version, now they're featuring multiple sets of accessories to pair with the garment, or 2 entirely different looks, but not necessarily dressed up and dressed down. The styling fee is so worth it – I never go clothes shopping anymore. I just wait for my fix! If you keep everything you get a 25% discount, so it pays off to be specific on your style profile. You will check out and get charged to your Stitch Fix account. Return the pieces you don't want in the prepaid mailer (free shipping!).
I find the styling cards very helpful. I am not a naturally good-at-fashion person and these help a LOT. Even if I don't keep the pieces I use them as inspiration – like my own personal fashion editor!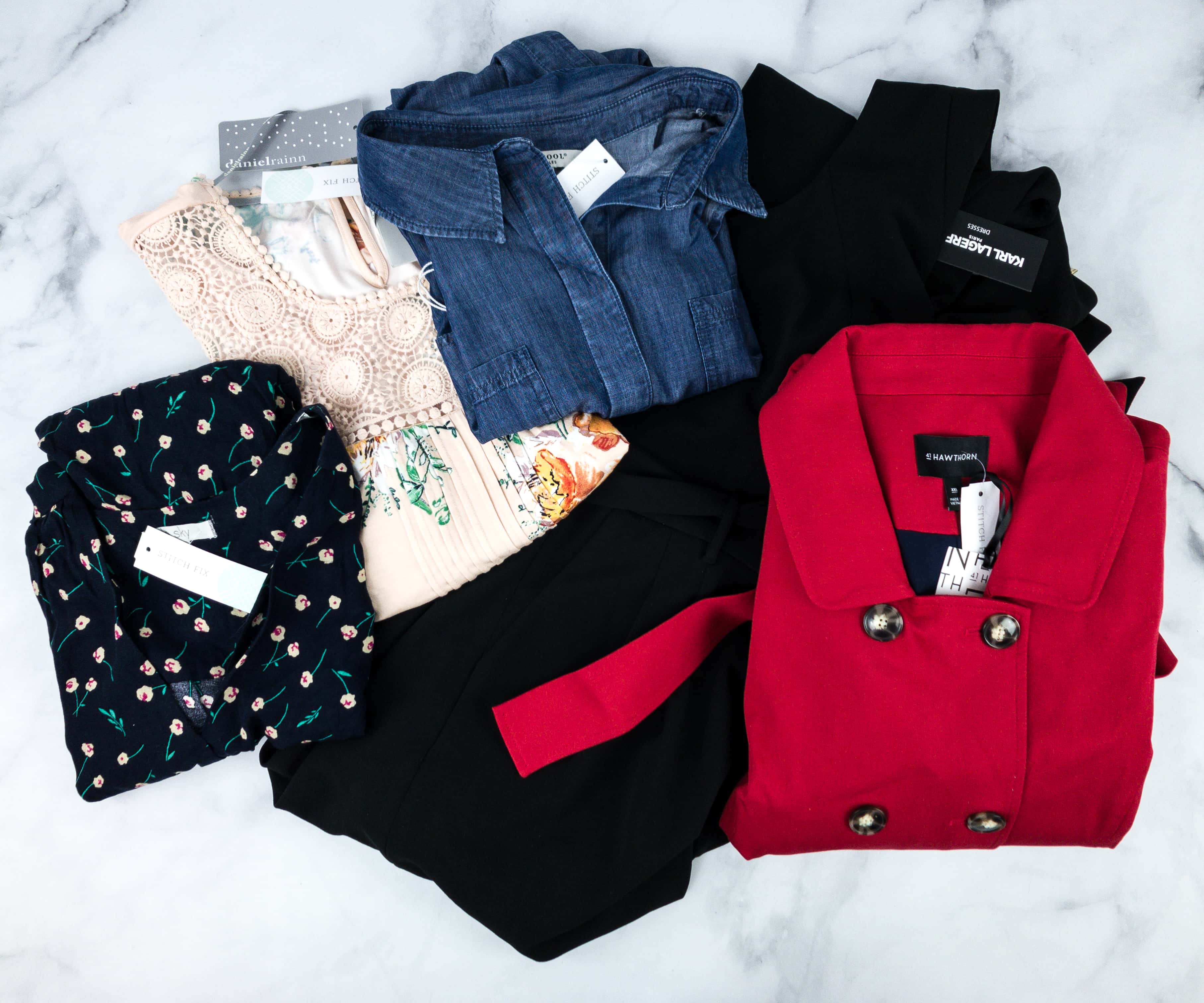 Everything in my April 2020 fix!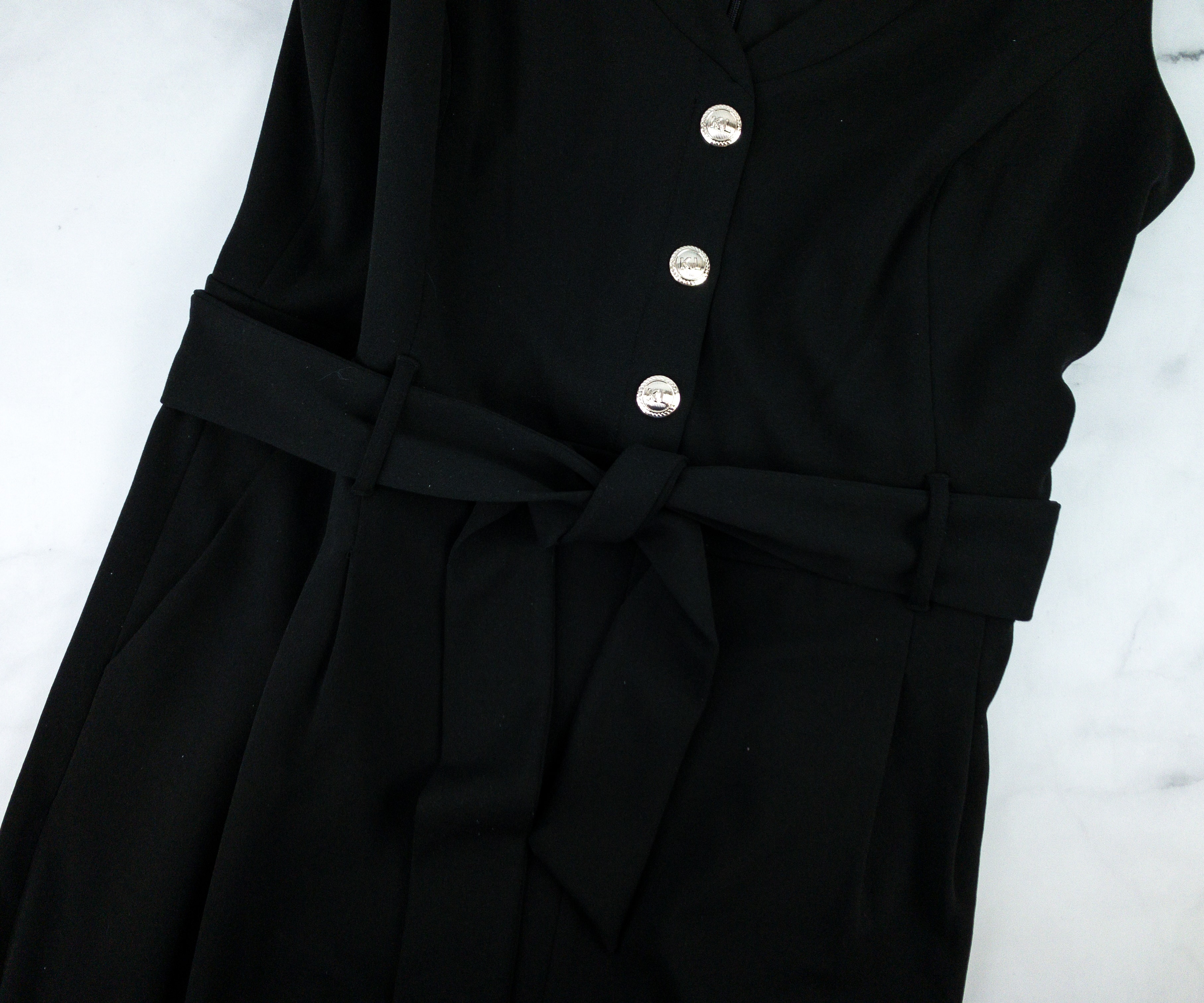 Karl Lagerfeld Paris Nicole Button Detail Knit Jumpsuit ($108) Jumpsuits are great go-to pieces whether for work or for any casual occasion because they're simple yet stylish!
The straight cut pants give more space for the wearer to move around. The fabric is light and airy too, which is amazing!
It came with a tie-up belt which can help you highlight your curves. Also, the oversized buttons add an elegant vibe to the whole look!
41 Hawthorn Crue Long Belted Trench Jacket ($98) The vibrant red color of this trench jacket is quite eye-catching.
This trench coat came with oversized brown buttons and a belt. The chunky buckle adds more character to the look!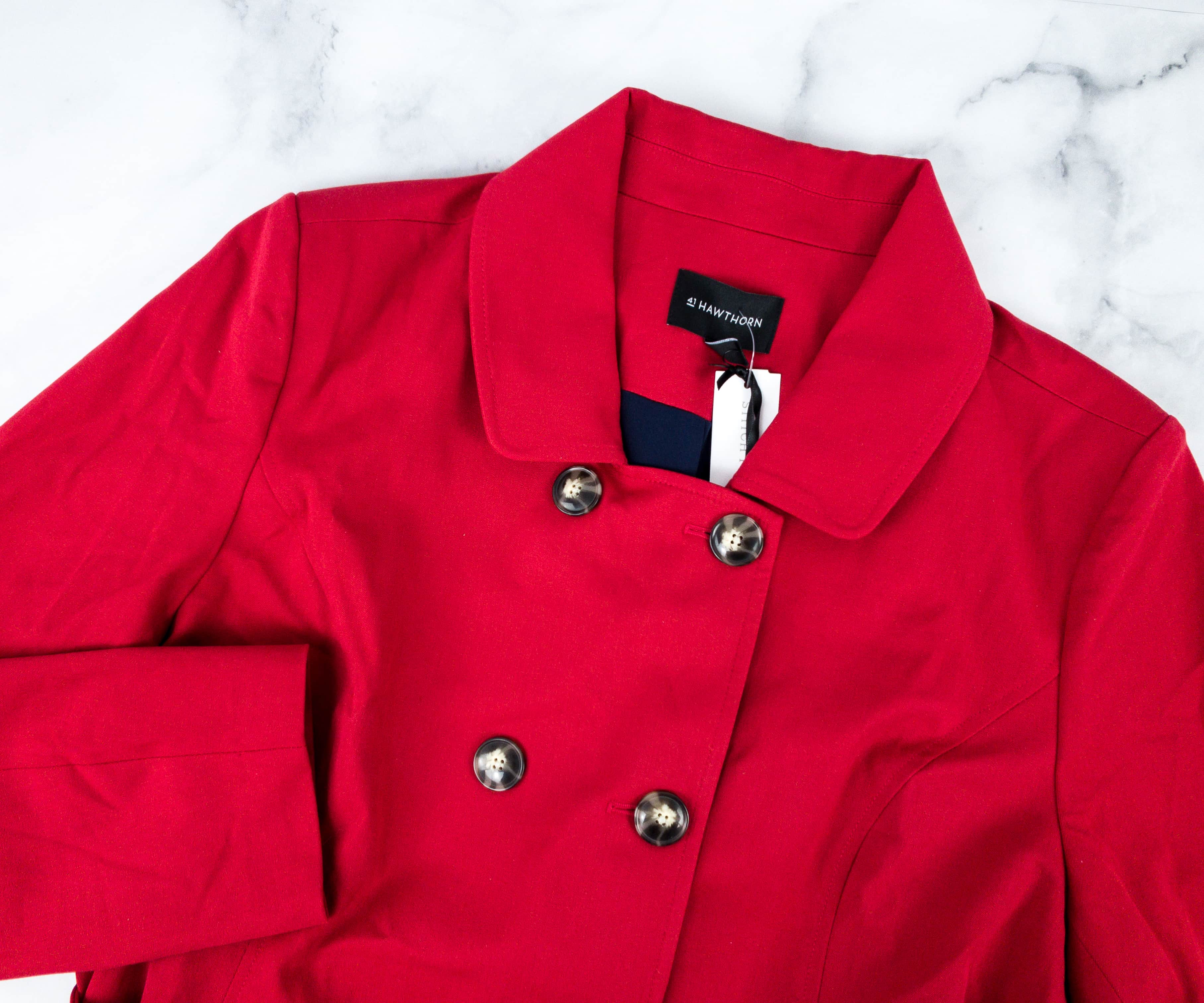 The flat collar is simple but it looks really great with the design of this coat.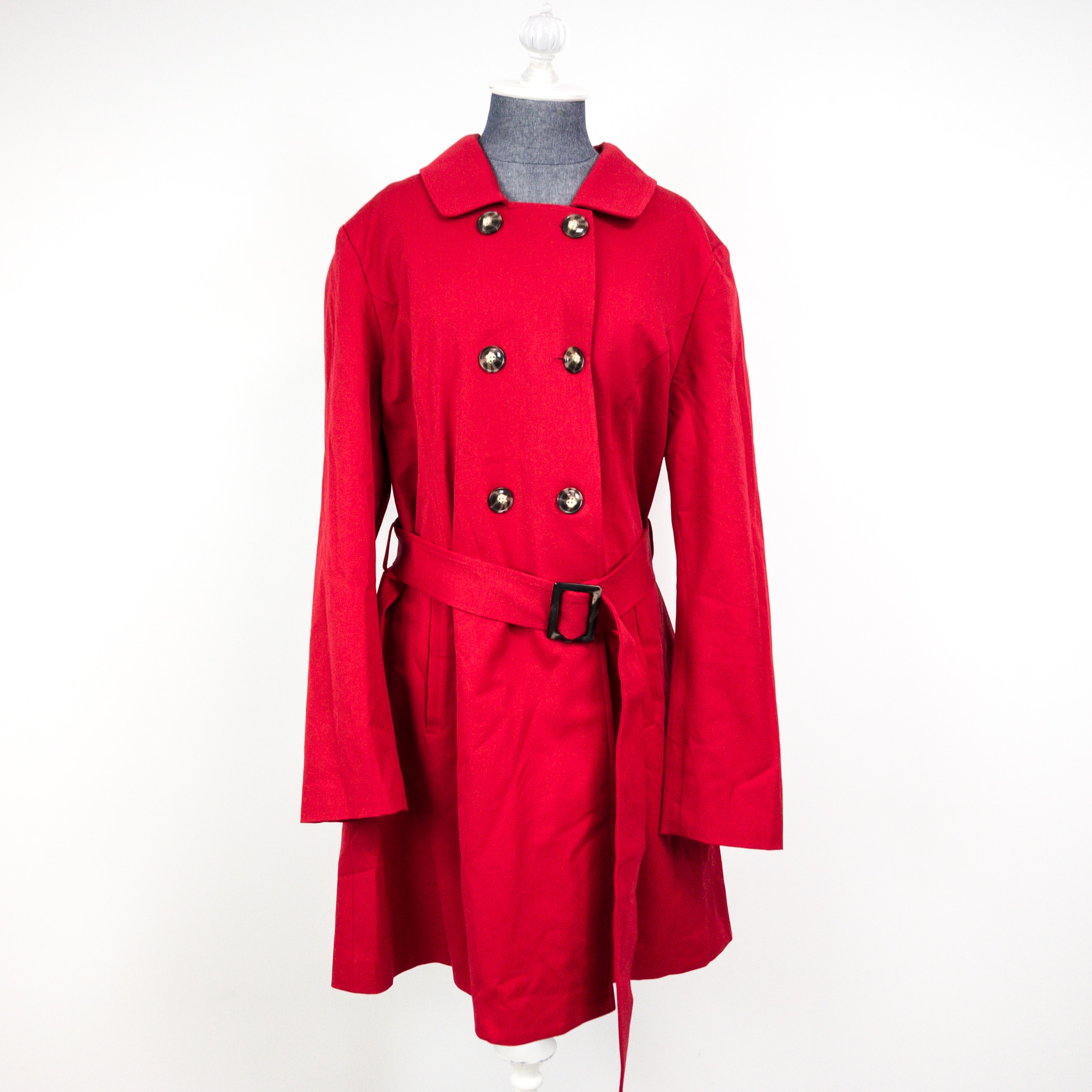 I just love how this hangs on the body. It has a great silhouette!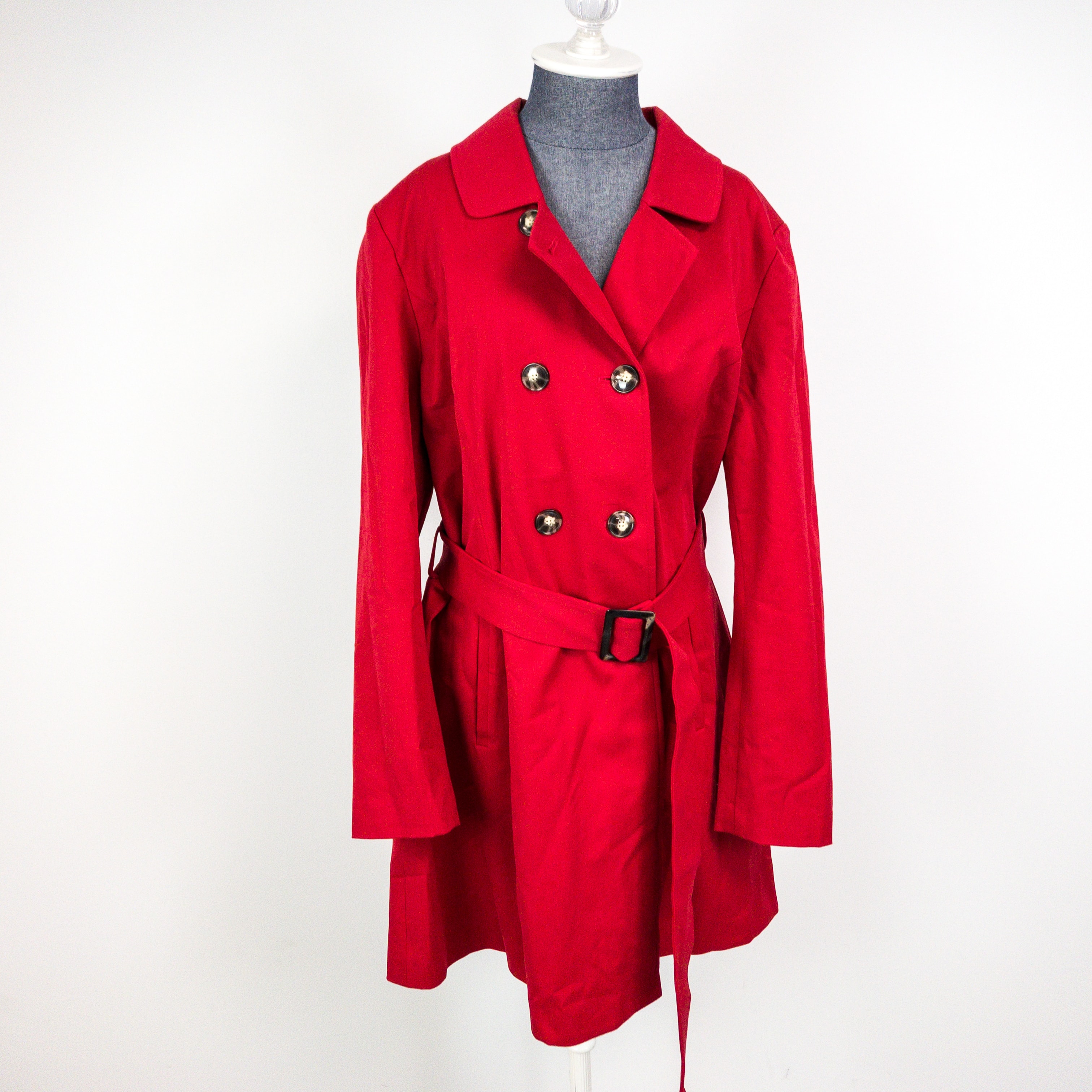 It can be worn on top of just about any outfit, especially on cold days. I'm not a fan of the color but the style itself and the fit is really good.
Daniel Rainn Darrel Crochet Yoke Knit Top ($58) This cute floral top is just perfect for spring. The fabric is light and breathable!
There's crochet detailing near the collar and it's so pretty. It surely makes the top more stylish.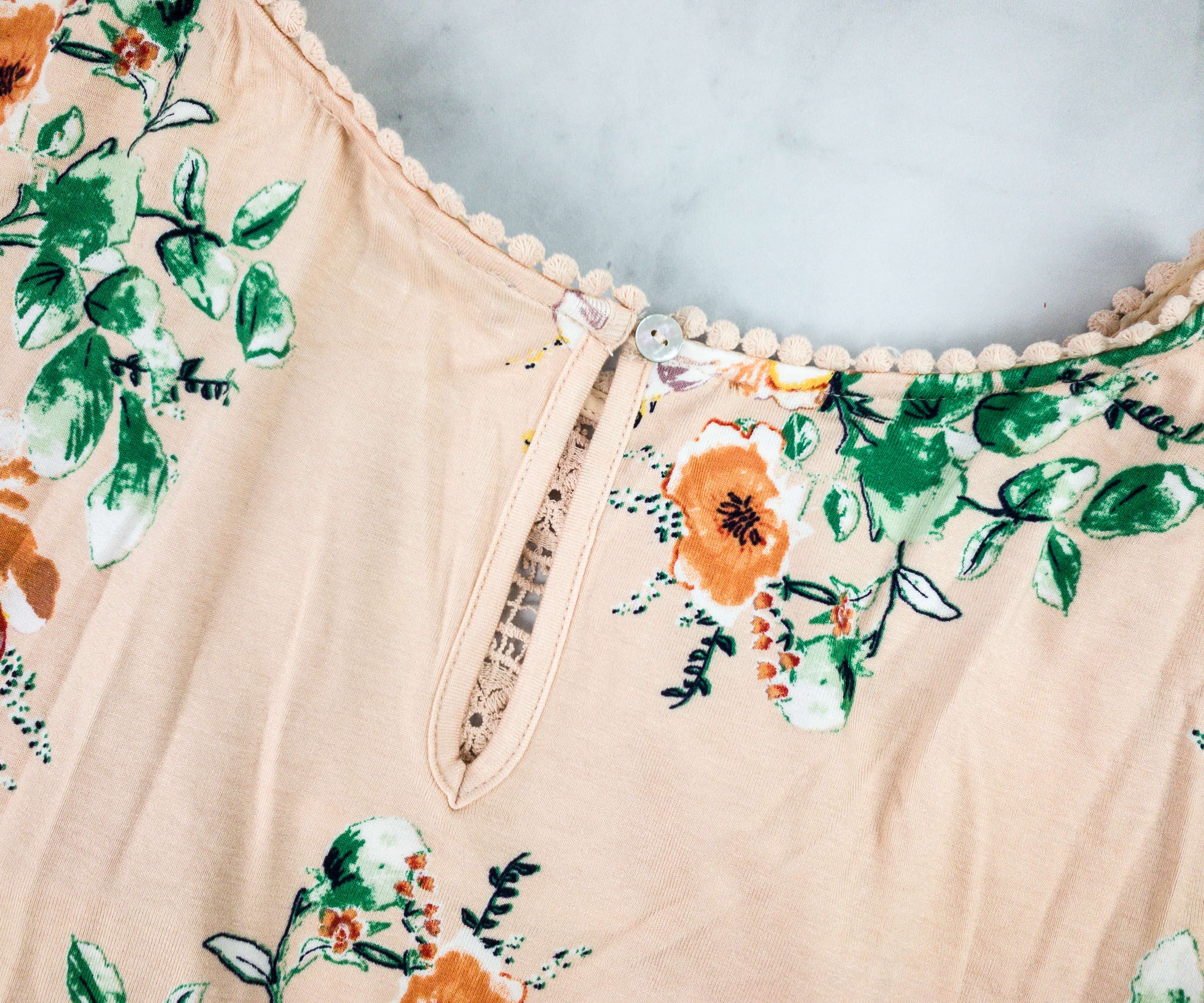 At the back, there is a button that you can undo in order to get in the top easily. I love this detail when the top is worn because it adds a little sexiness to the look!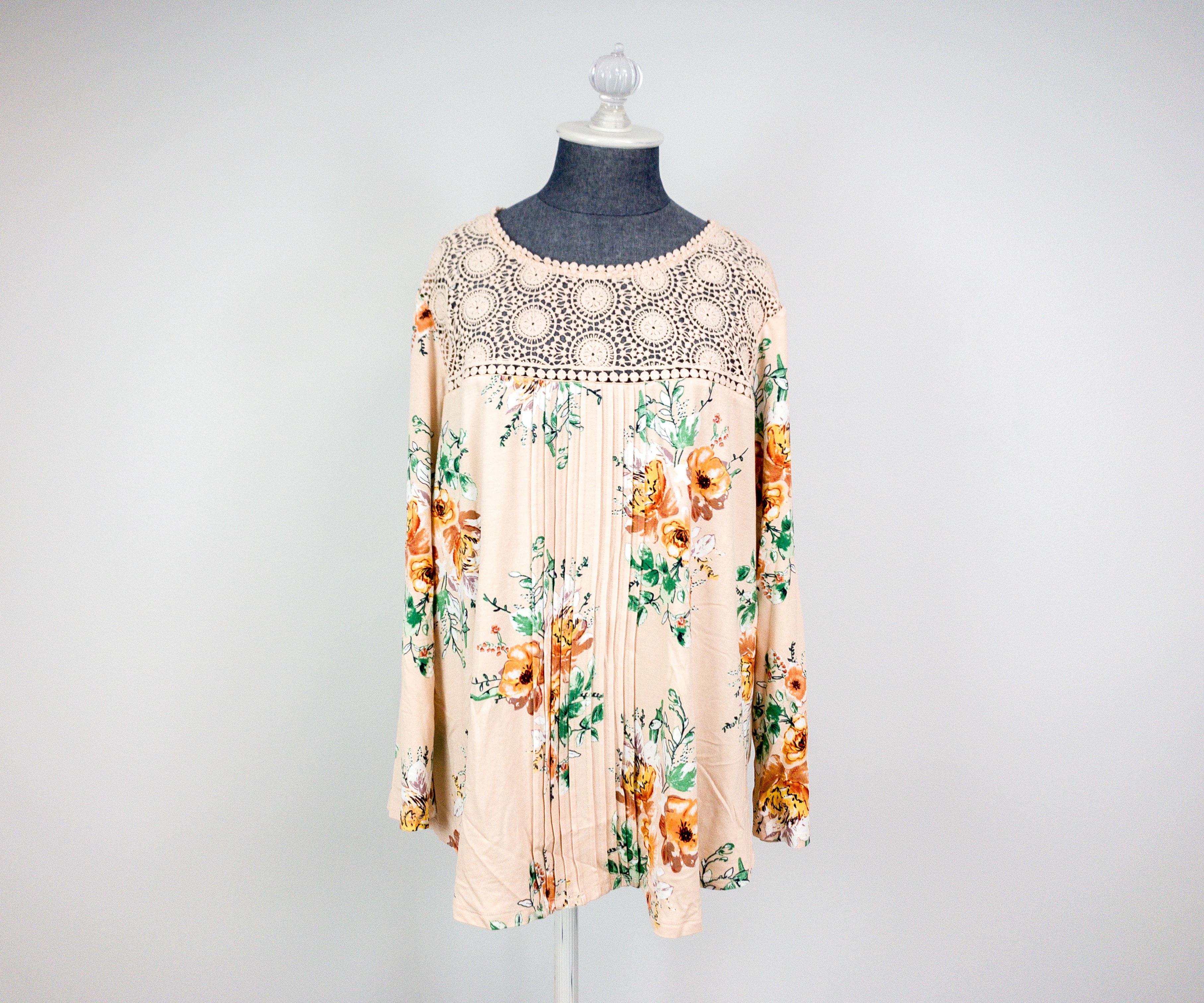 The sleeves go all the way down the whole arm but the fabric is airy and the fit is loose so you can still wear this even when it's not that cold outside. I love how it has a floral pattern yet I can still easily pair this with items from my wardrobe because the color is more on the neutral side.
Liverpool Sandi Chambray Shirt ($68) It's a chambray button-down shirt and this may be my favorite from this box!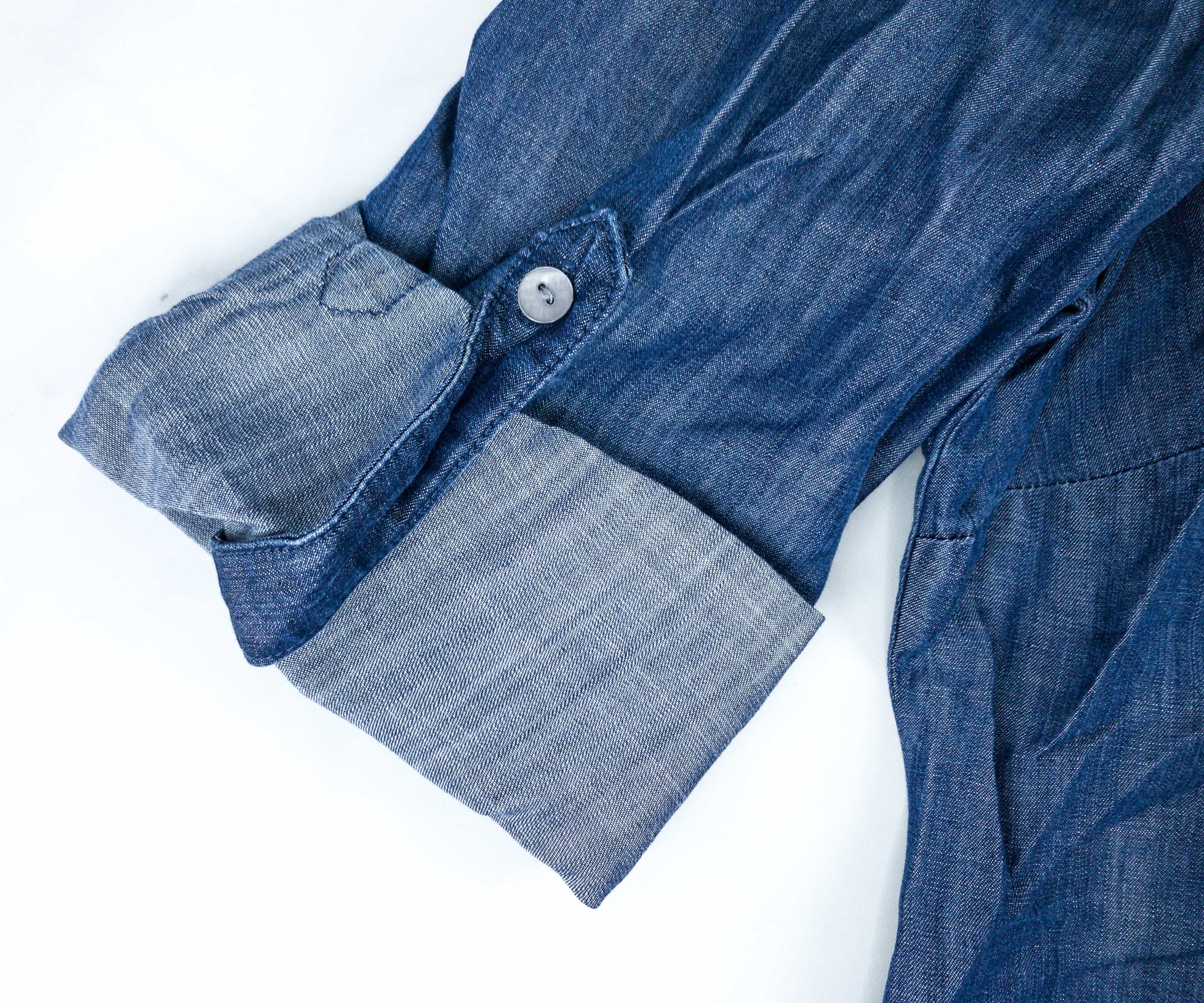 It has button detail on the sleeves, making it look neatly folded and secured. You can wear it as it is, or remove the buttons and wear the full sleeves. Either way, it looks amazing!
There's also this button detailing at the back. It adds an edgy vibe to the shirt!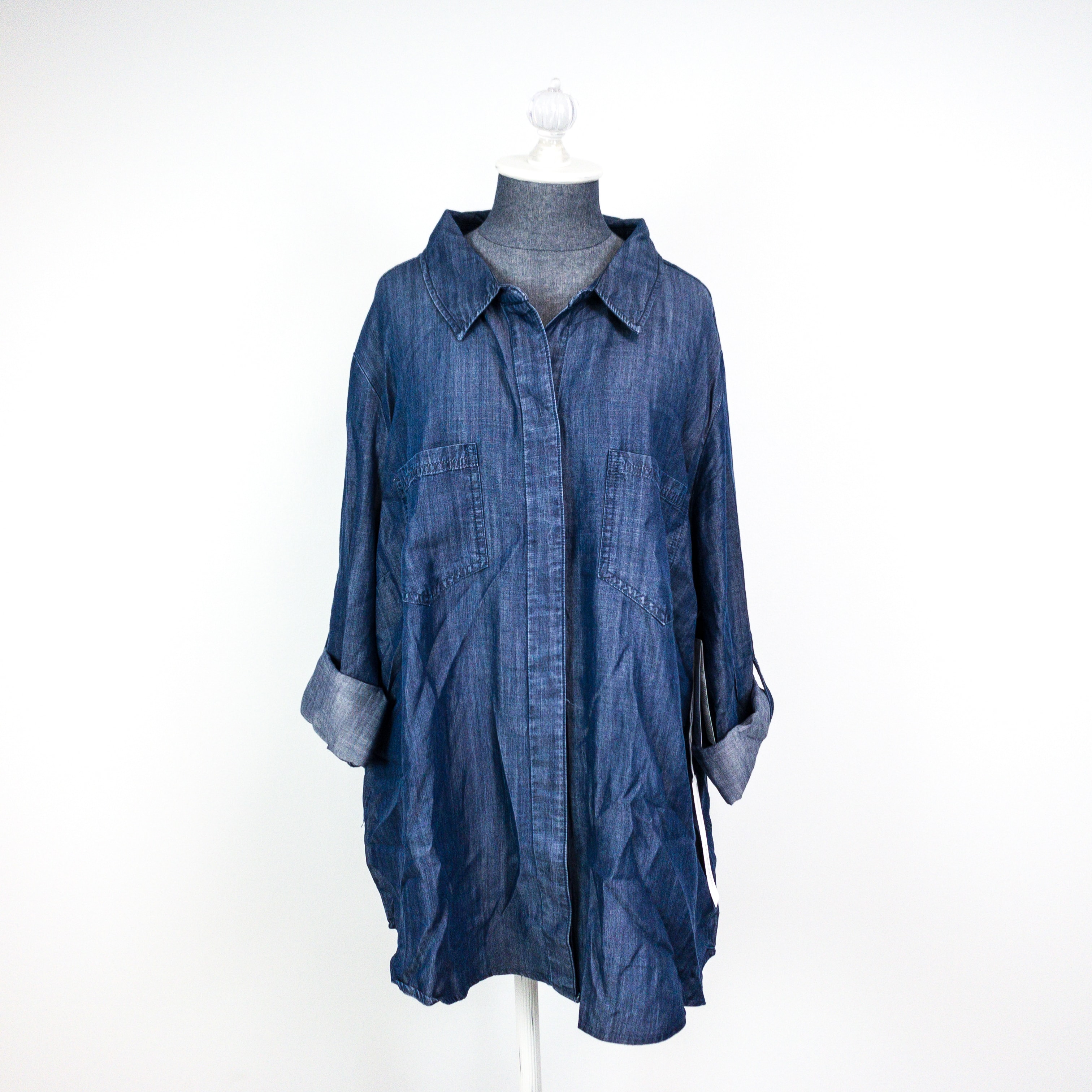 I love the way this top flows, it hangs loosely but still makes you look composed. I'd wear this with a pair of white shoes and a nice sling bag to make it look more casual or dress this up by wearing a belt, some accessories and a handbag!
Pale Sky Bernalie Surplice Top ($68) Here's another floral top, and I like that the background color is dark. It looks classy!
It has has a simple silhouette. The top is also made with a light and airy fabric, so I can wear this comfortably this spring!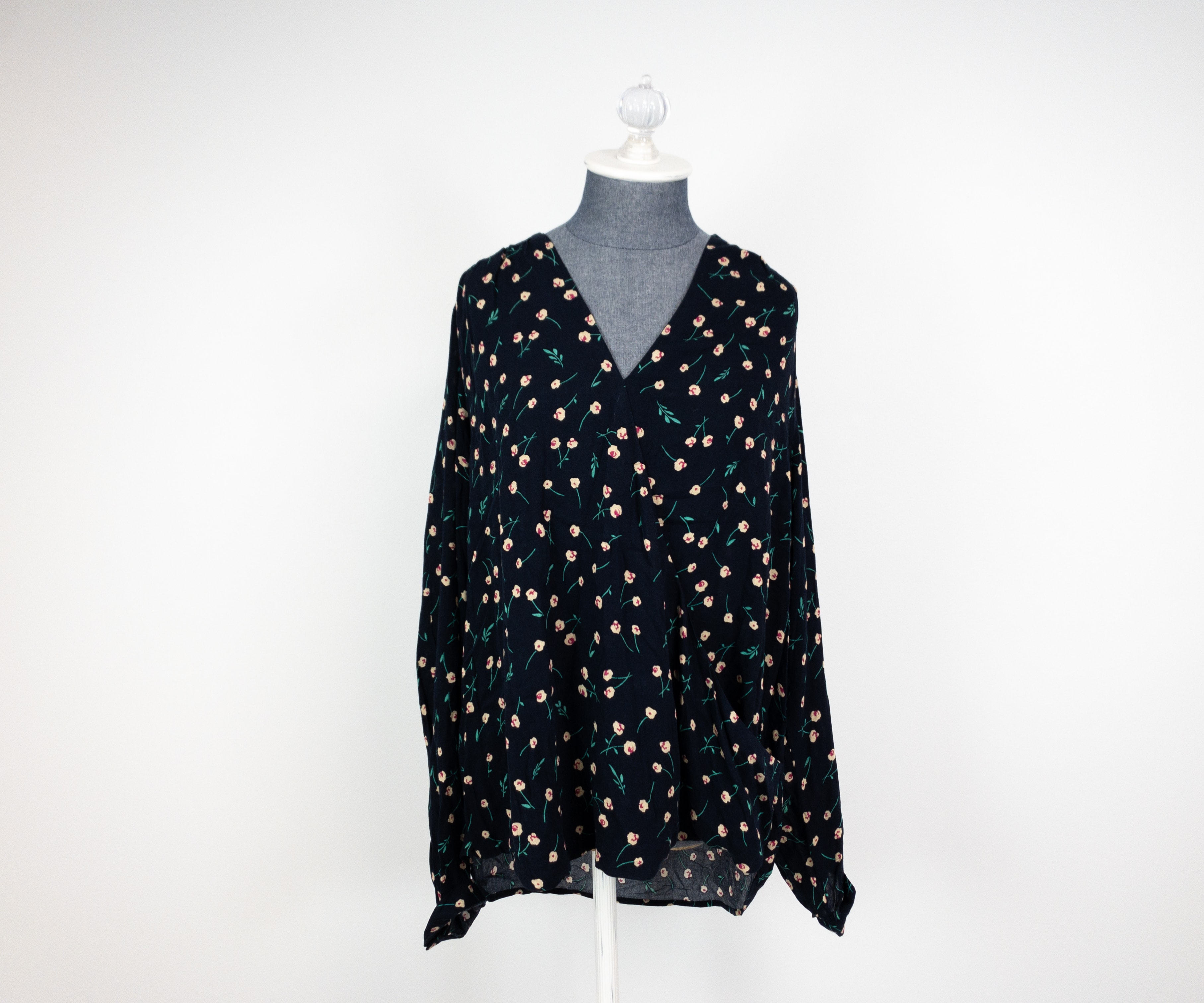 It has a semi-deep V neck and it hangs loosely, giving you more space to move! It'll also look good whether with jeans or shorts!
It has been another awesome fix! With Stitch Fix, it's easy to add new pieces to my wardrobe. I can try everything in the comforts of our home, and, in case there's something I don't like, I can simply return it through the mail. This month, I received clothing pieces ideal for spring, which included several button-down tops plus some floral prints! Most of them also came in neutral colors, except for the trench jacket which is just too bright for me. It's still a good fix overall because there are more hits than misses! I'm just happy I've found some pretty season-friendly tops that I can actually wear!
What did you get in your Stitch Fix this past month?