Annie's Holiday Quilters Club is a monthly subscription that sends quilting projects designed with fabrics from Timeless Treasures. For $39.99 a month plus $5.95 shipping ($6.95 in Canada), they will send you a package that includes all the instructions, patterns, and fabric you need to create a new seasonal project you can finish quickly and use right away. The projects are suitable for every skill level. They're usually easy enough for beginners and fun enough for expert stitchers.
DEAL: Get 50% off your first month! Use this link and coupon code HELLO.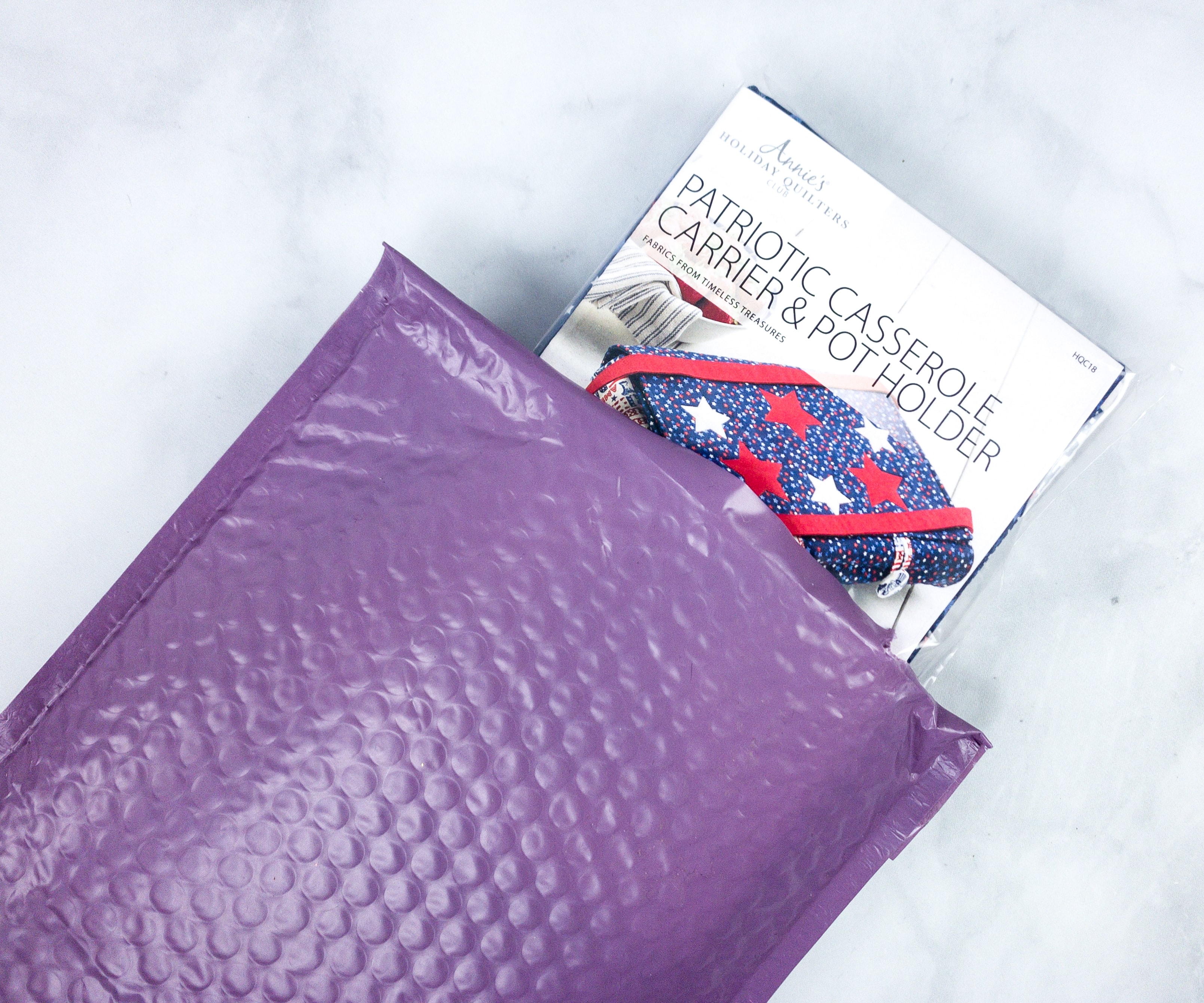 The package came in a padded mailer.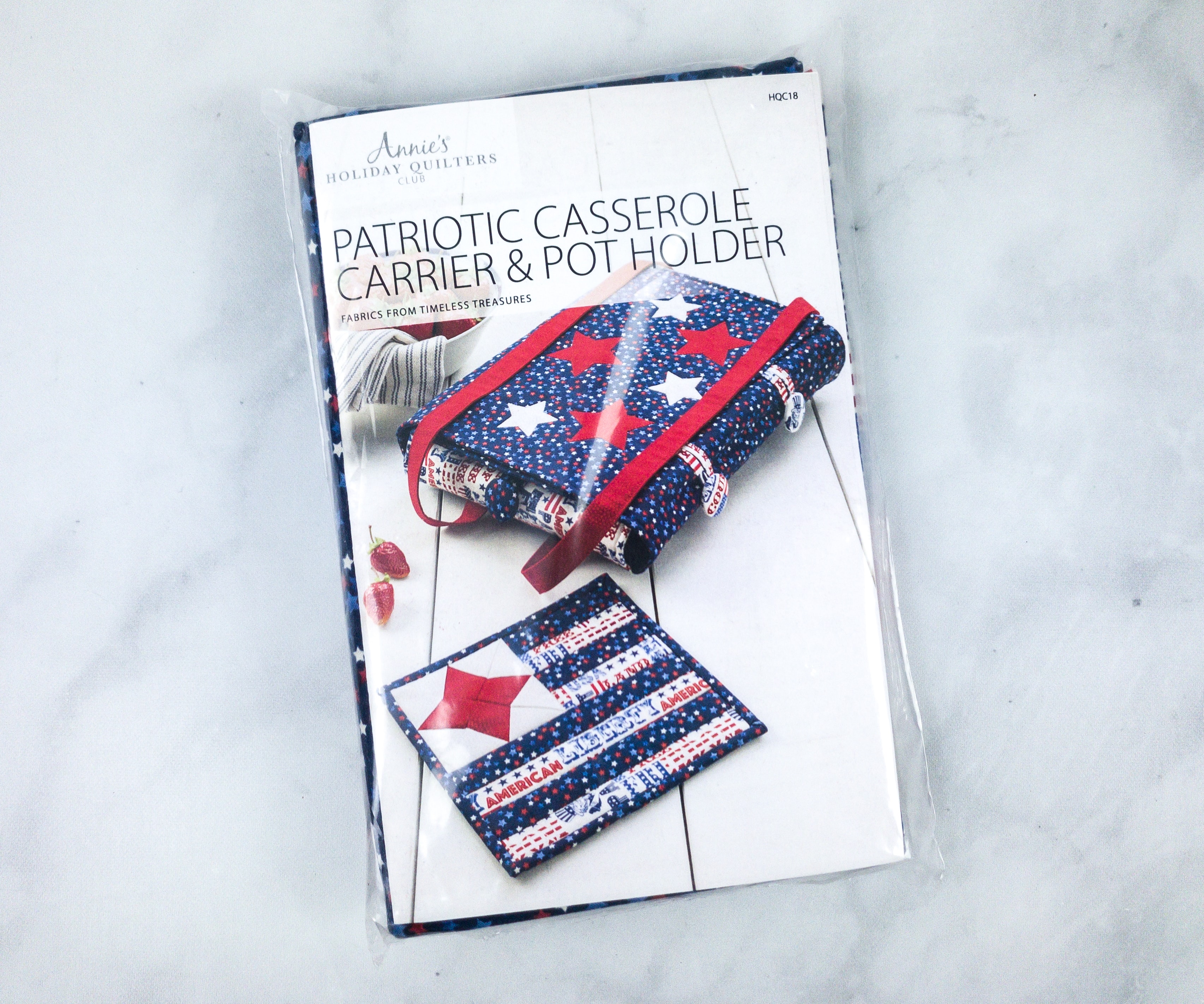 All the items were also packed in a plastic pouch.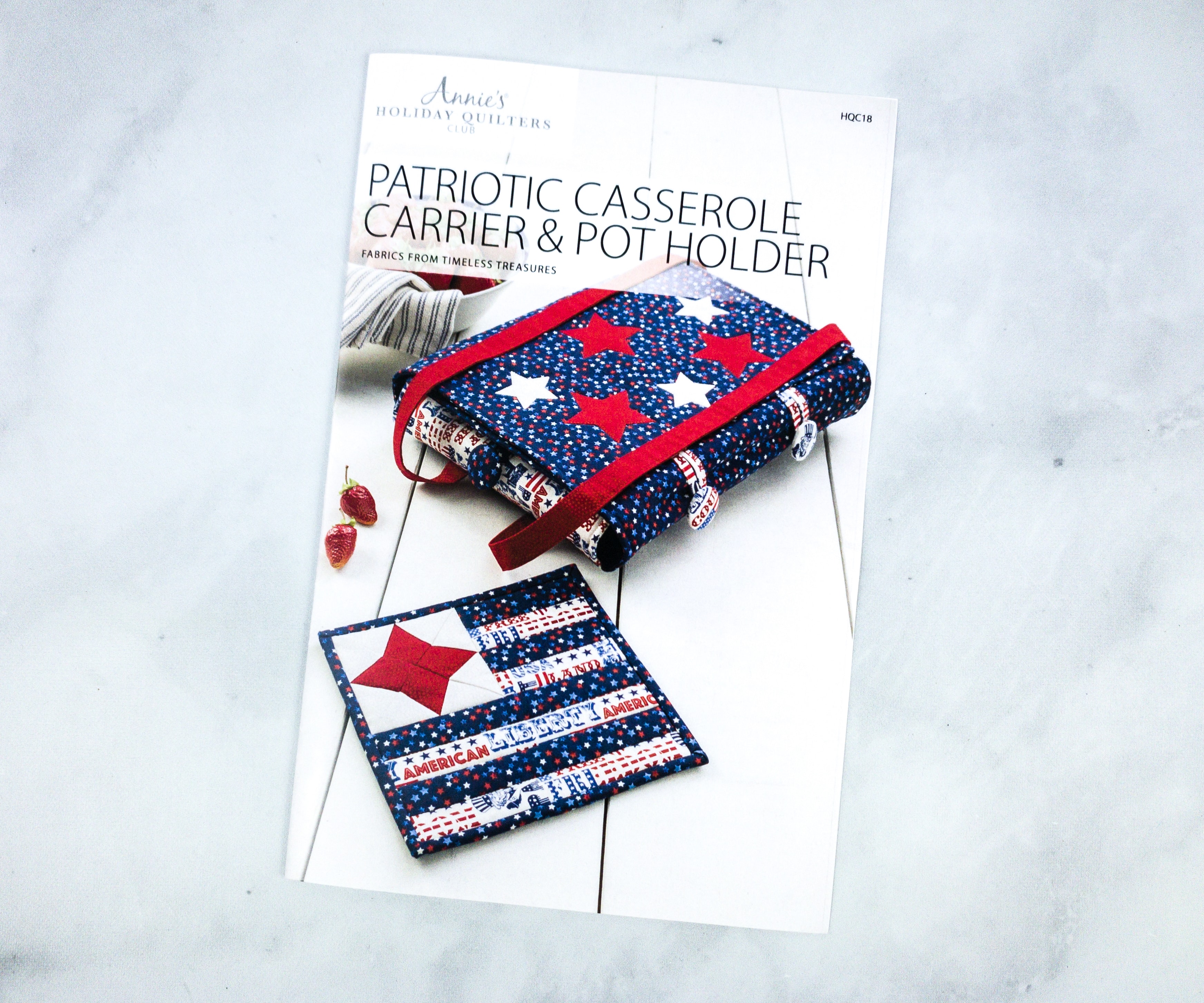 There's a mini booklet that shows what the finished product is supposed to look like. Lots of piecing and quilting fun here!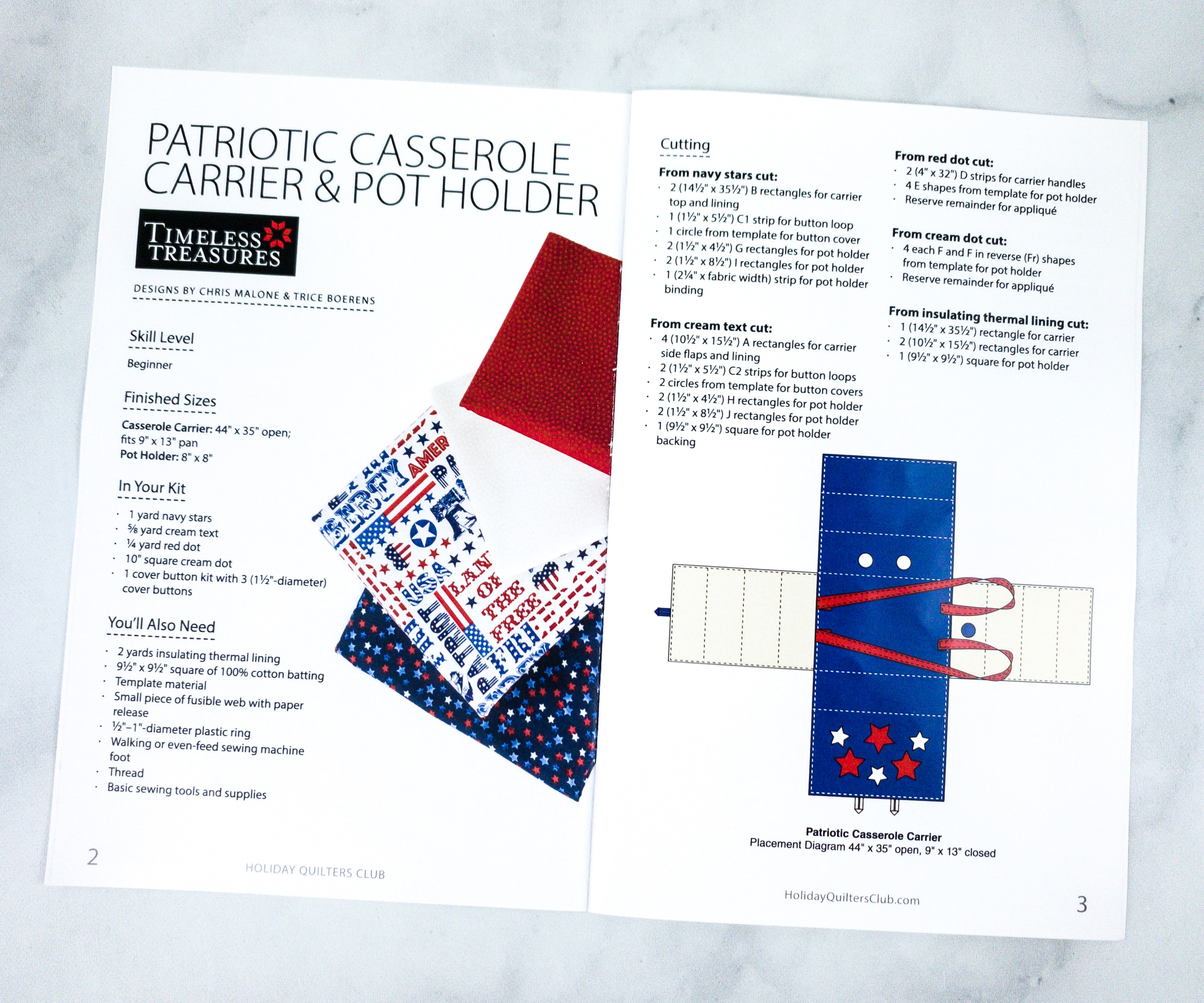 Inside, you will find information such as the items included in your kit and what other things you need.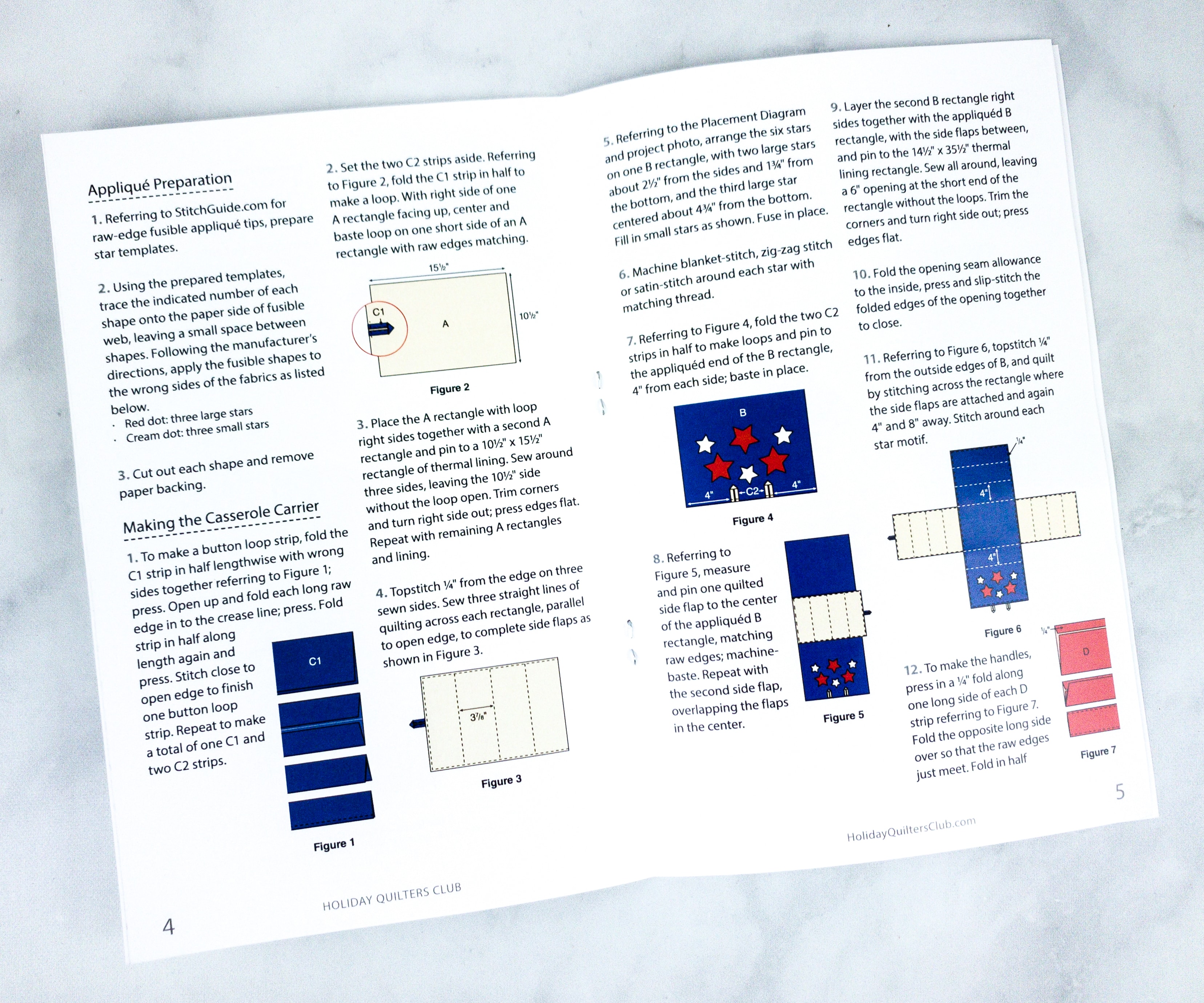 There is also step-by-step information to guide you in quilting. The illustrations make it easier to follow!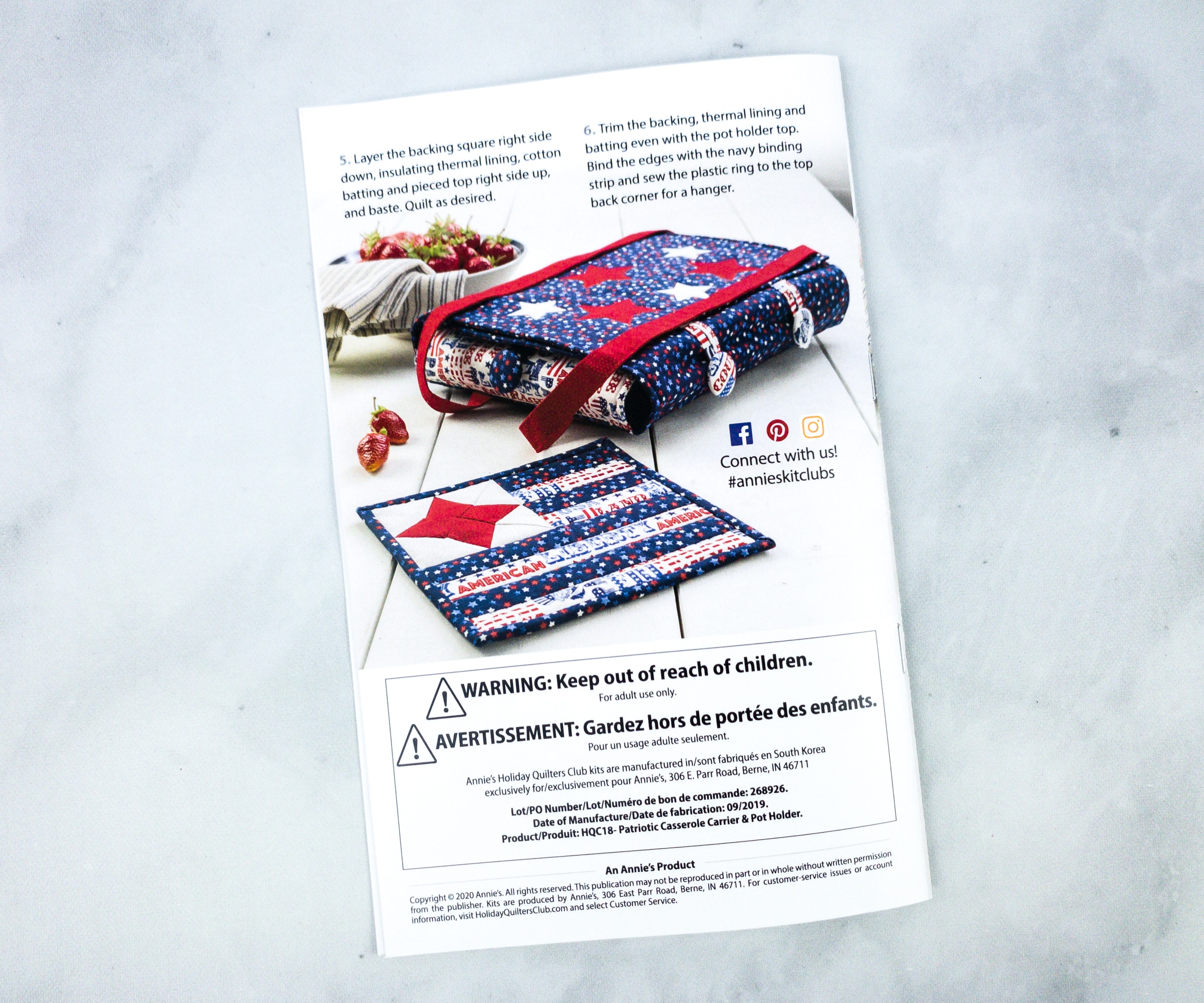 Everything you need to know so you can start creating this piece is inside the booklet!
Everything in my box!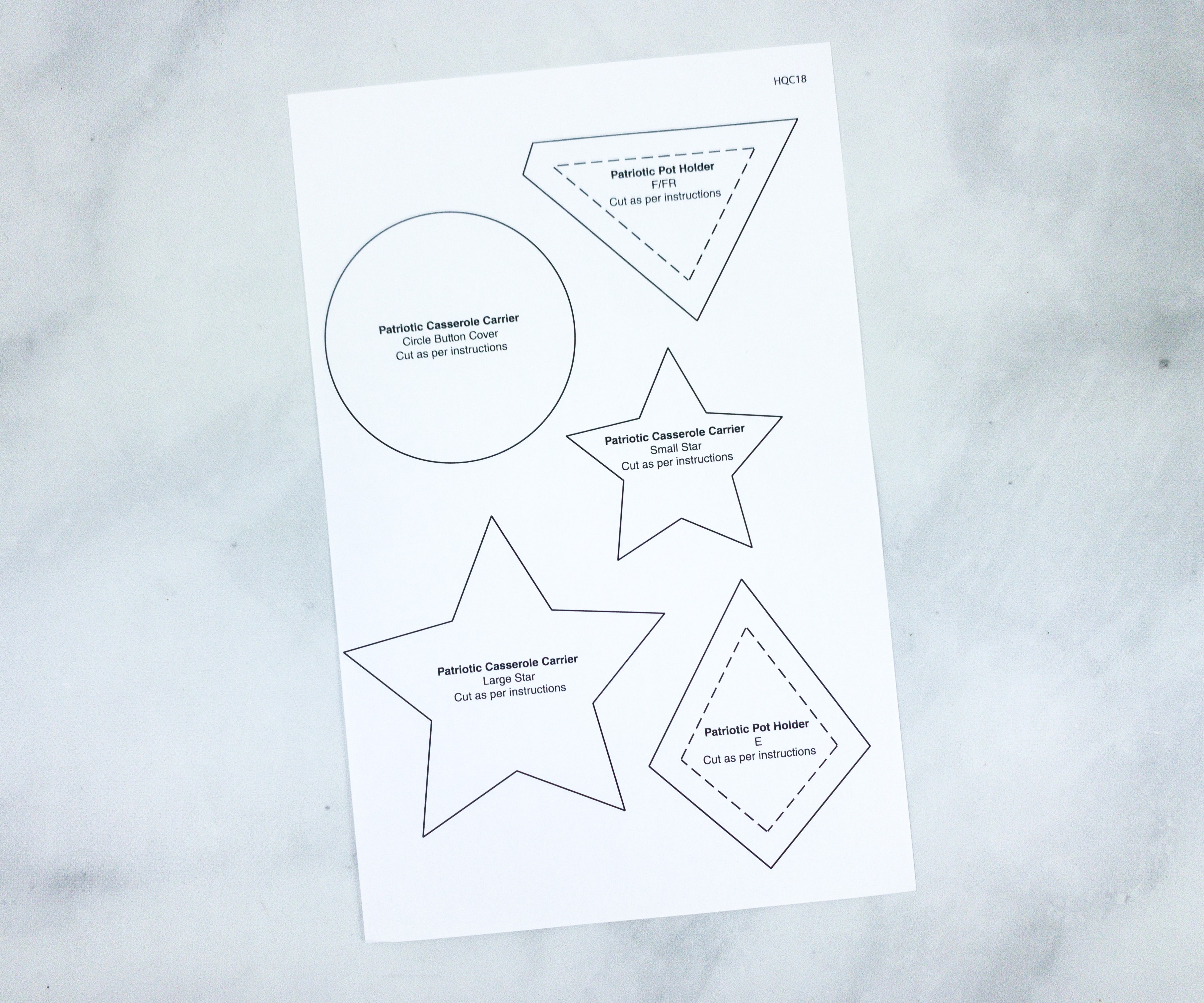 These cut-out templates will make it easier for you to get even shapes out of the fabric. Simply cut these out and use them as guide when cutting the shape out of the fabric!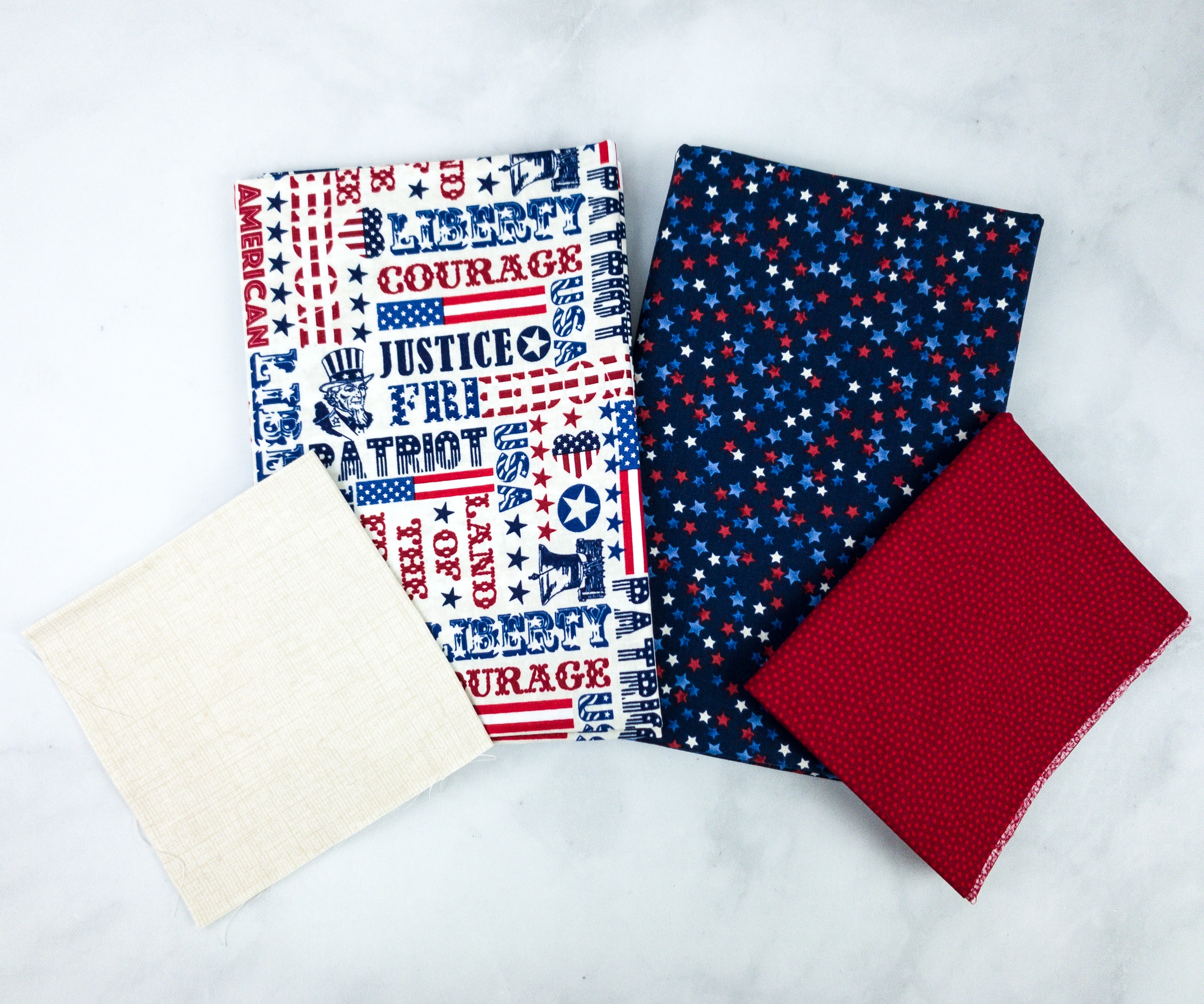 They included four Timeless Treasures fabrics in this kit.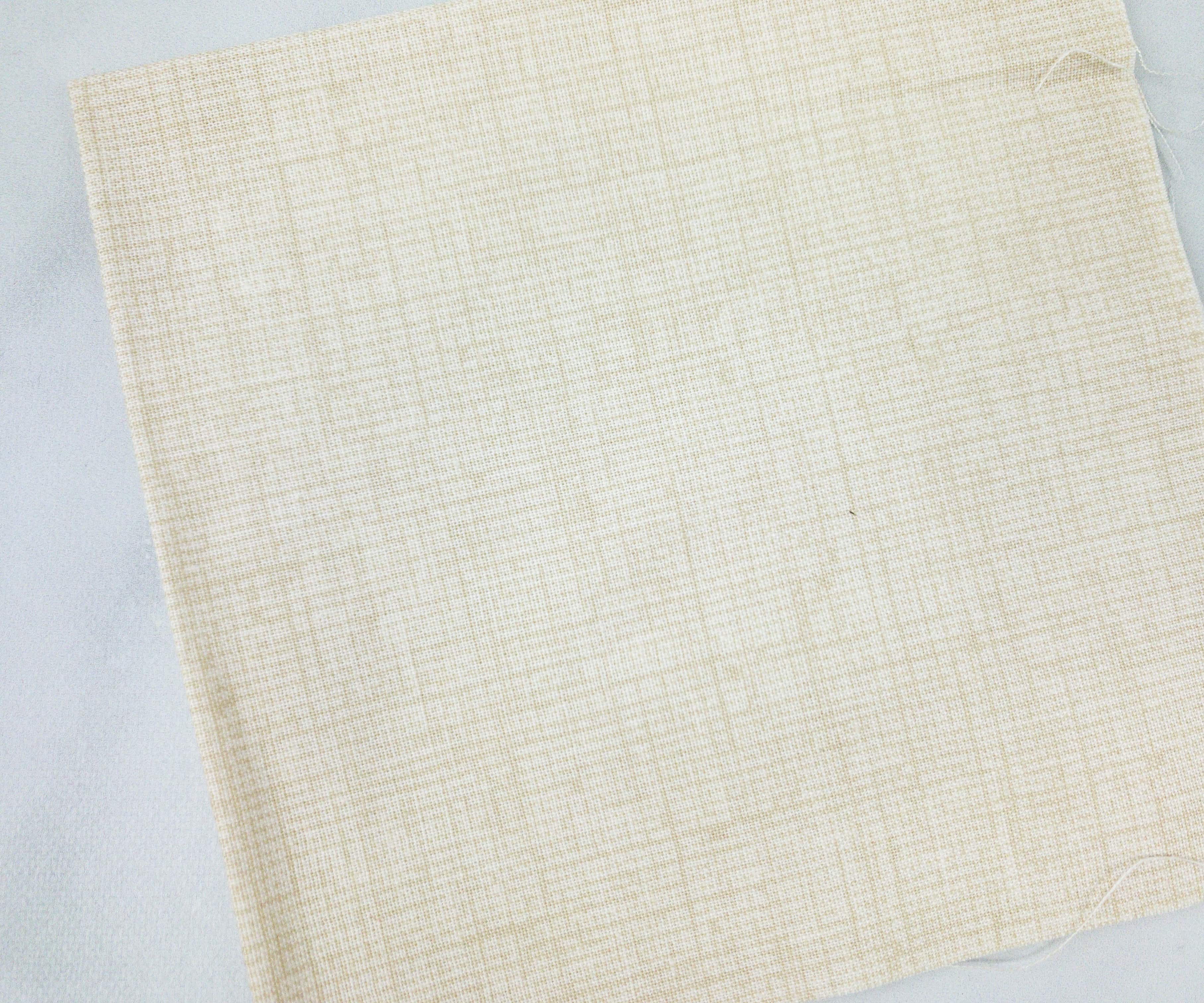 We got a 10″ piece of this cream-colored fabric which we will use for the potholder and some appliques.
I love this cream text fabric. We got 5/8 yards of this one which we will use for both the casserole carrier and the potholder. So patriotic!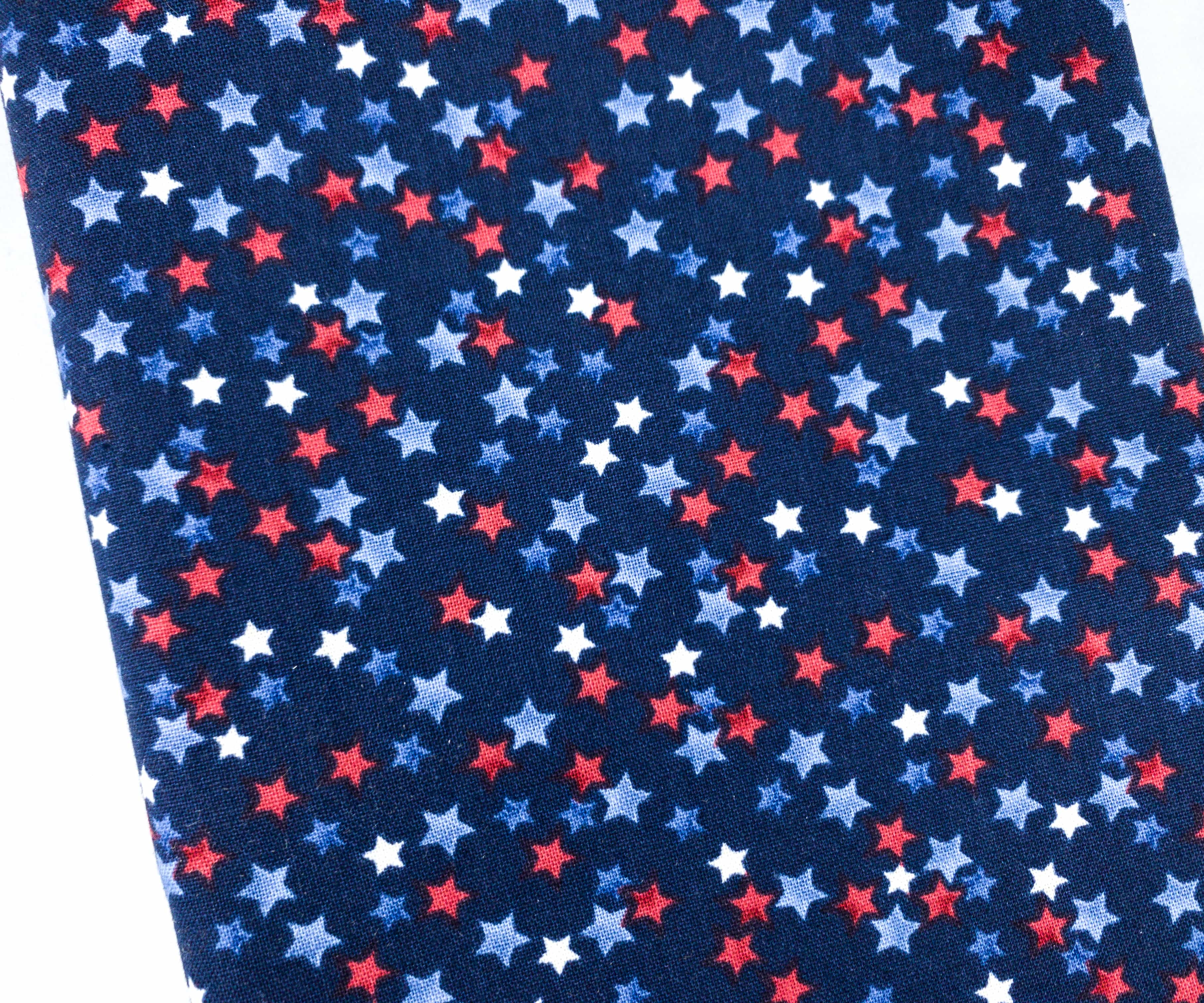 This fabric filled with stars is really good as well. We have 1 yard of this to use for both pieces.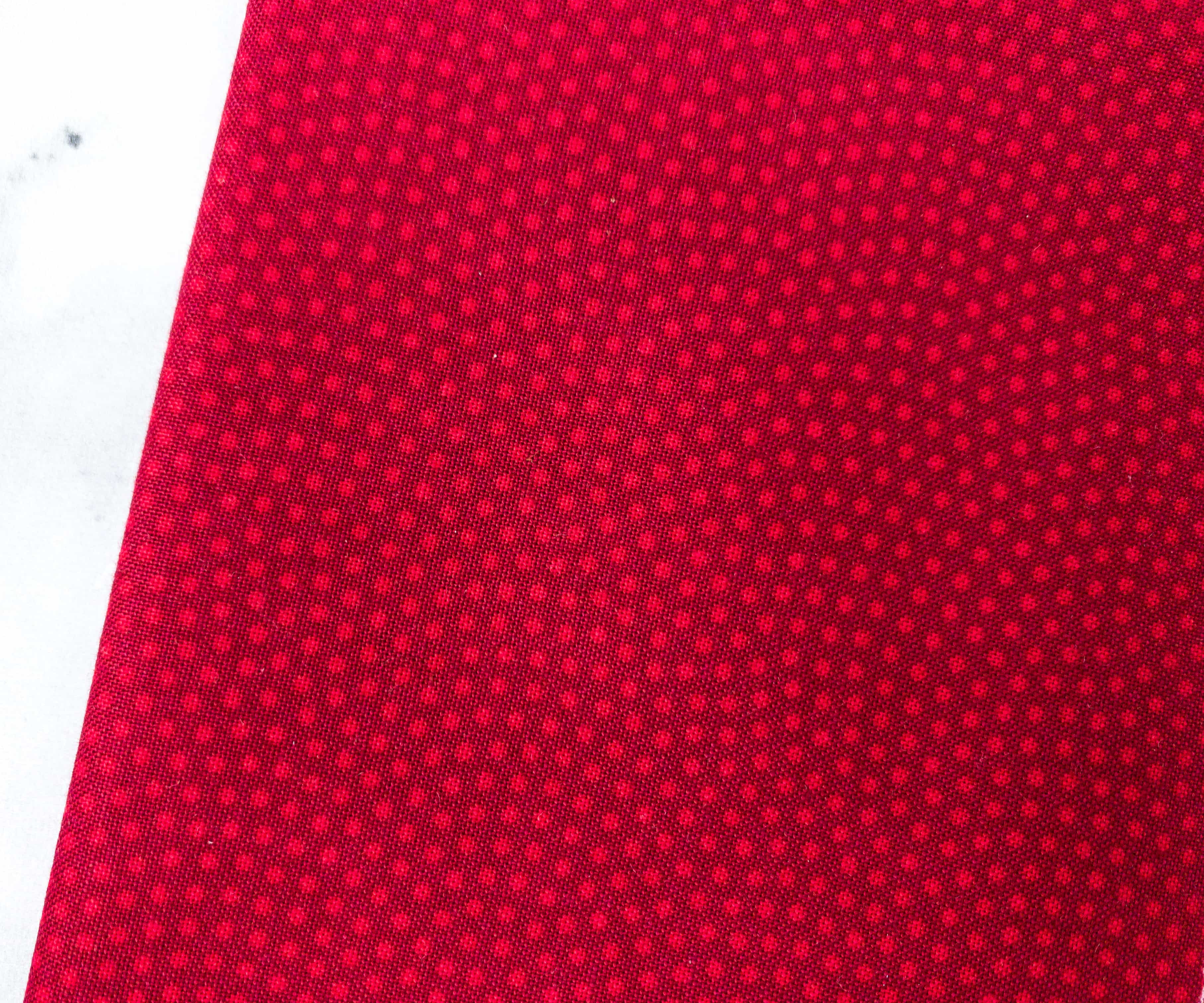 Lastly, we have this fabric featuring red dots. We have a quarter yard for this lot and we'll use most of this for the appliques!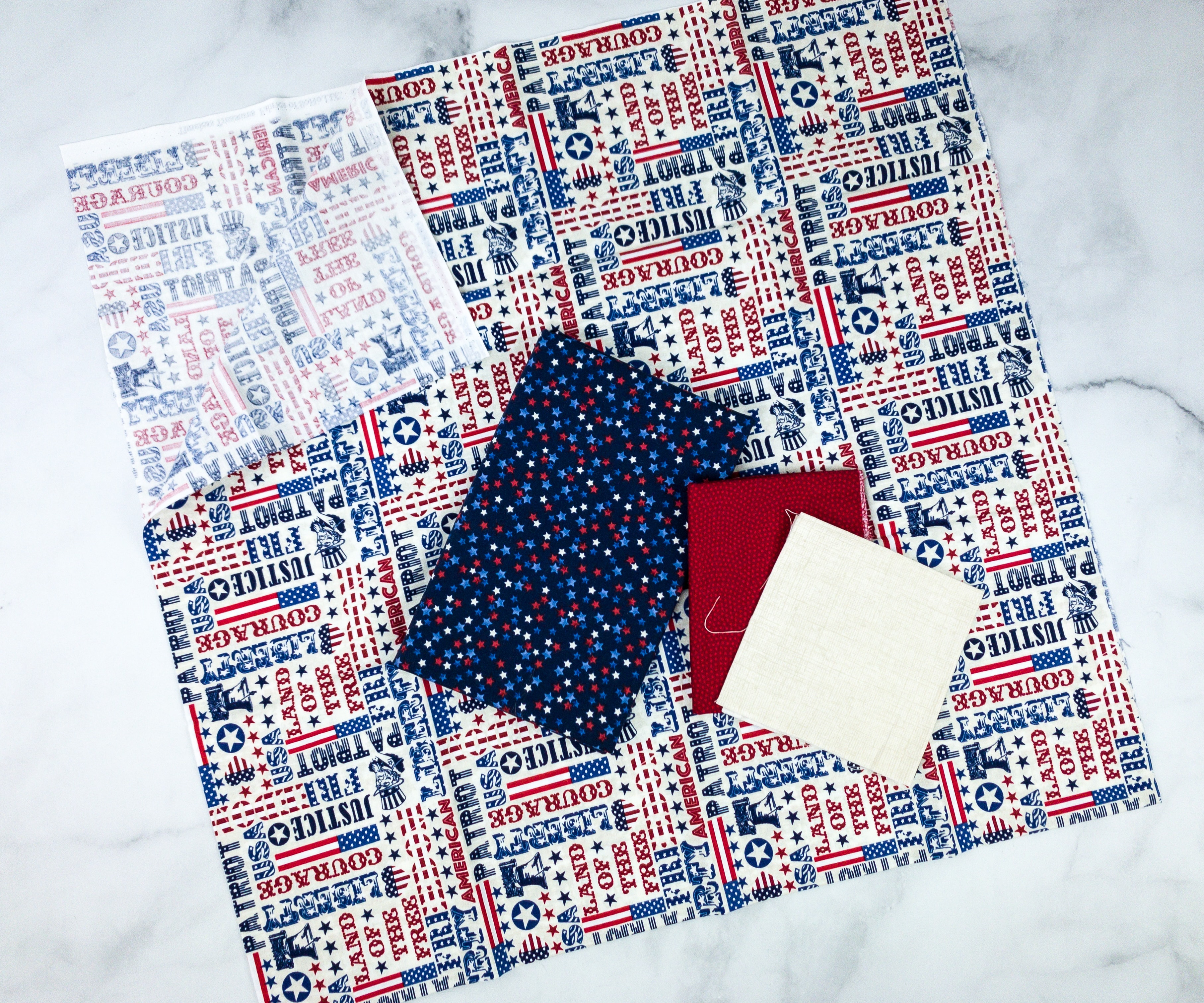 The colors of the fabric match! They all look great together! The end product would be a perfect way to carry your potluck for a Fourth of July brunch!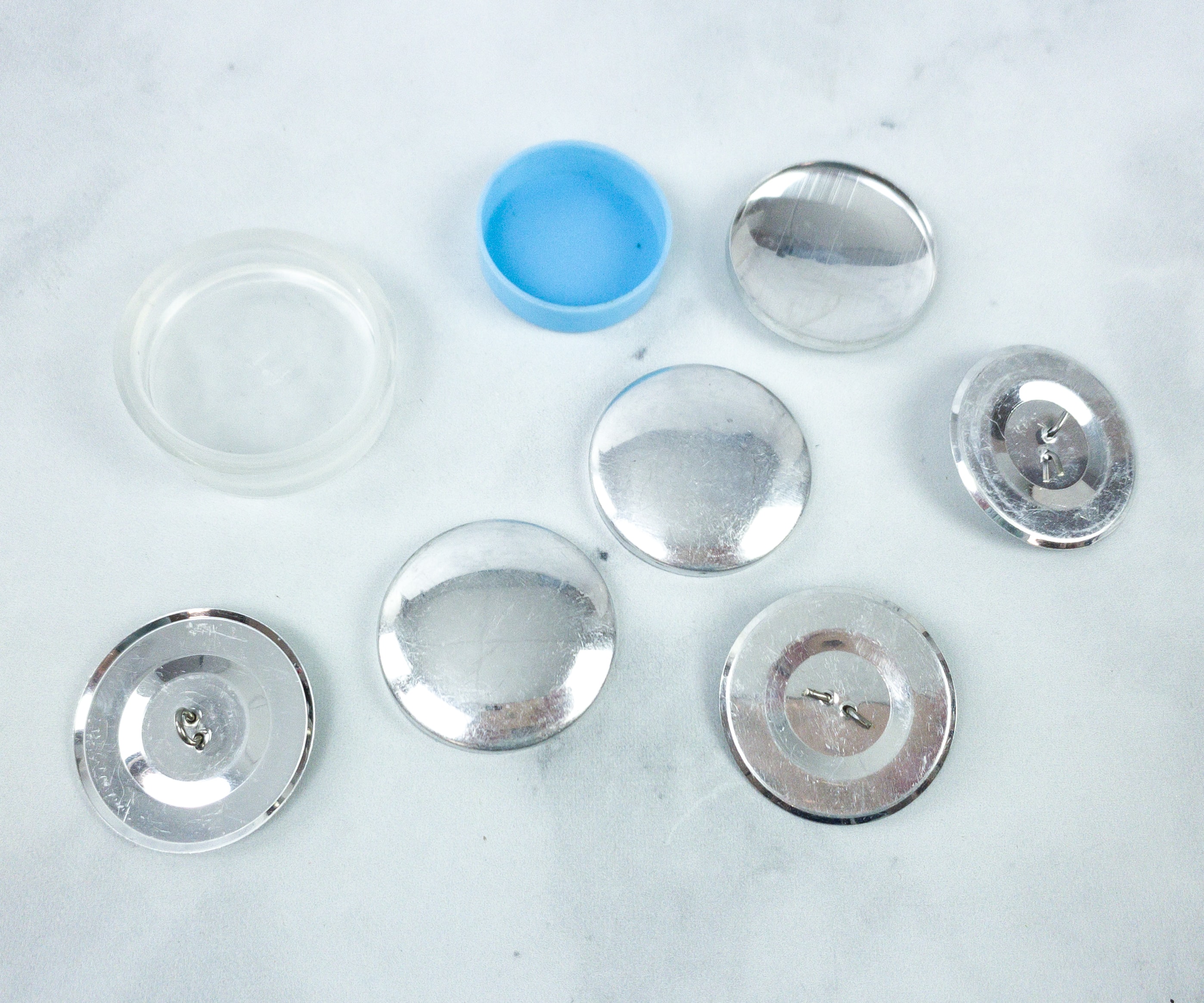 We also got these buttons that we will use for the casserole carrier, making sure it's secure when we're ready to use it!
I love this! It makes arts and crafts fun and exciting because each kit has its own color scheme and theme so that's one less problem I need to think about. The basic items are already included in my kit and the other stuff I need is usually available in any crafters' stash. I like this kit because it's fun and very easy to make! This is also a great way to spend my free time because it focuses my energy on creating, filling me up with creative juices. Plus, the items I get to create are useful too and I love seasonal crafts. Plus, this was sent in April, with more than enough time to start on the seasonal craft and get it finished in time for the holiday!
What do you think of Annie's Holiday Quilters Club?
Visit Annie's Holiday Quilters Club to subscribe or find out more!