Amazon STEM Toy Club is a monthly subscription box service that delivers age-appropriate STEM toy that encourages any child to learn through play. The subscription costs $19.99 per month, and the theme of the month can be anything from natural sciences to robotics. There's always something new to discover in every box of Amazon STEM Toy Club!
There are three age ranges available for this box: 3-4 year old, 5-7 year old, and 8-13-year-olds. This is a review of the 3-4-year-old box.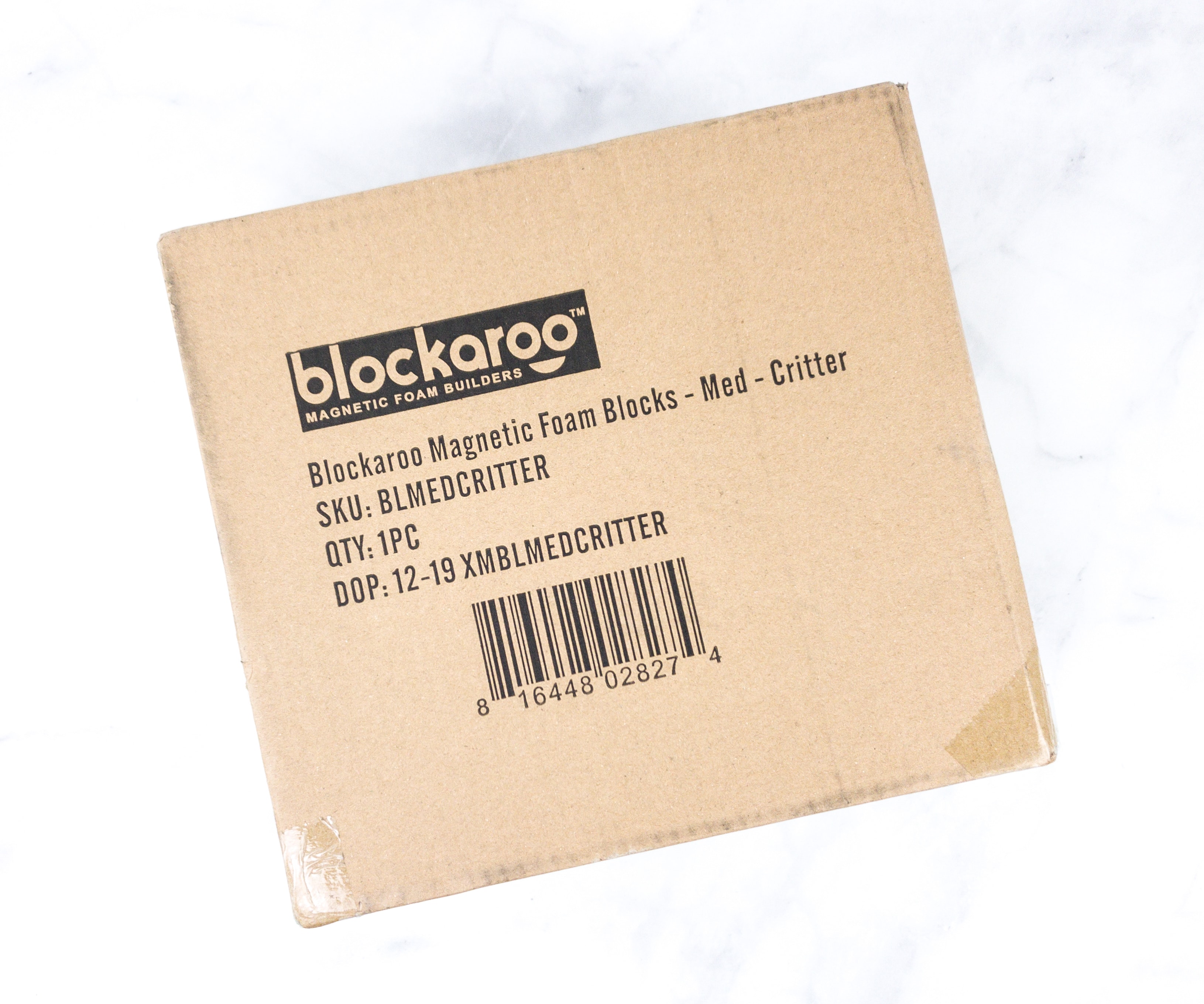 The subscription doesn't include any Amazon-generated introductory materials – just the toy in its commercial packaging. It arrives in the usual Amazon shipping materials – multiple age range selections usually ship together.
For this month's age appropriate toy for 3 to 4-year olds, we got Blockaroo Magnetic Foam Building Blocks!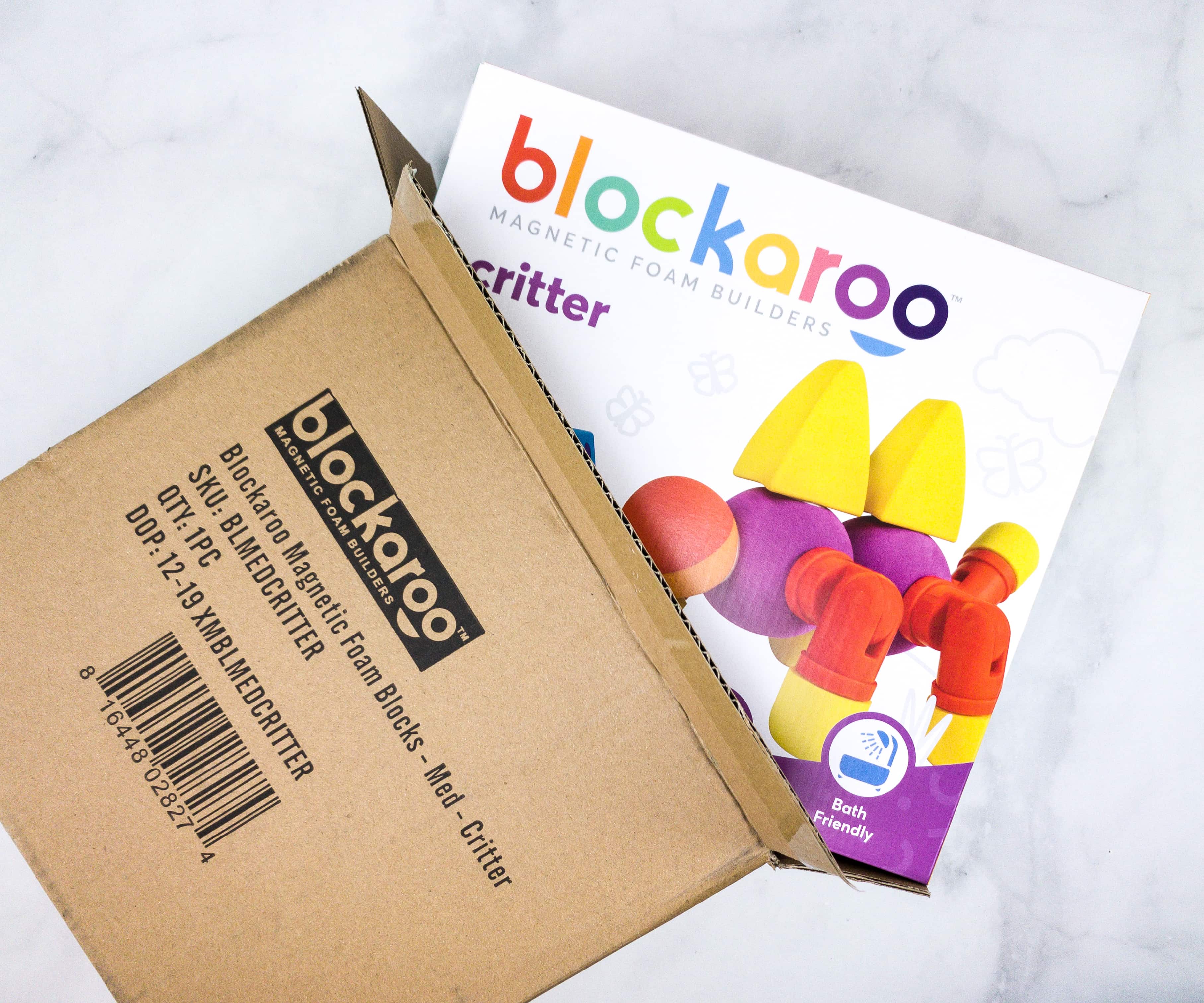 In case you're wondering what's included in the other subscriptions, here's what they were for our family: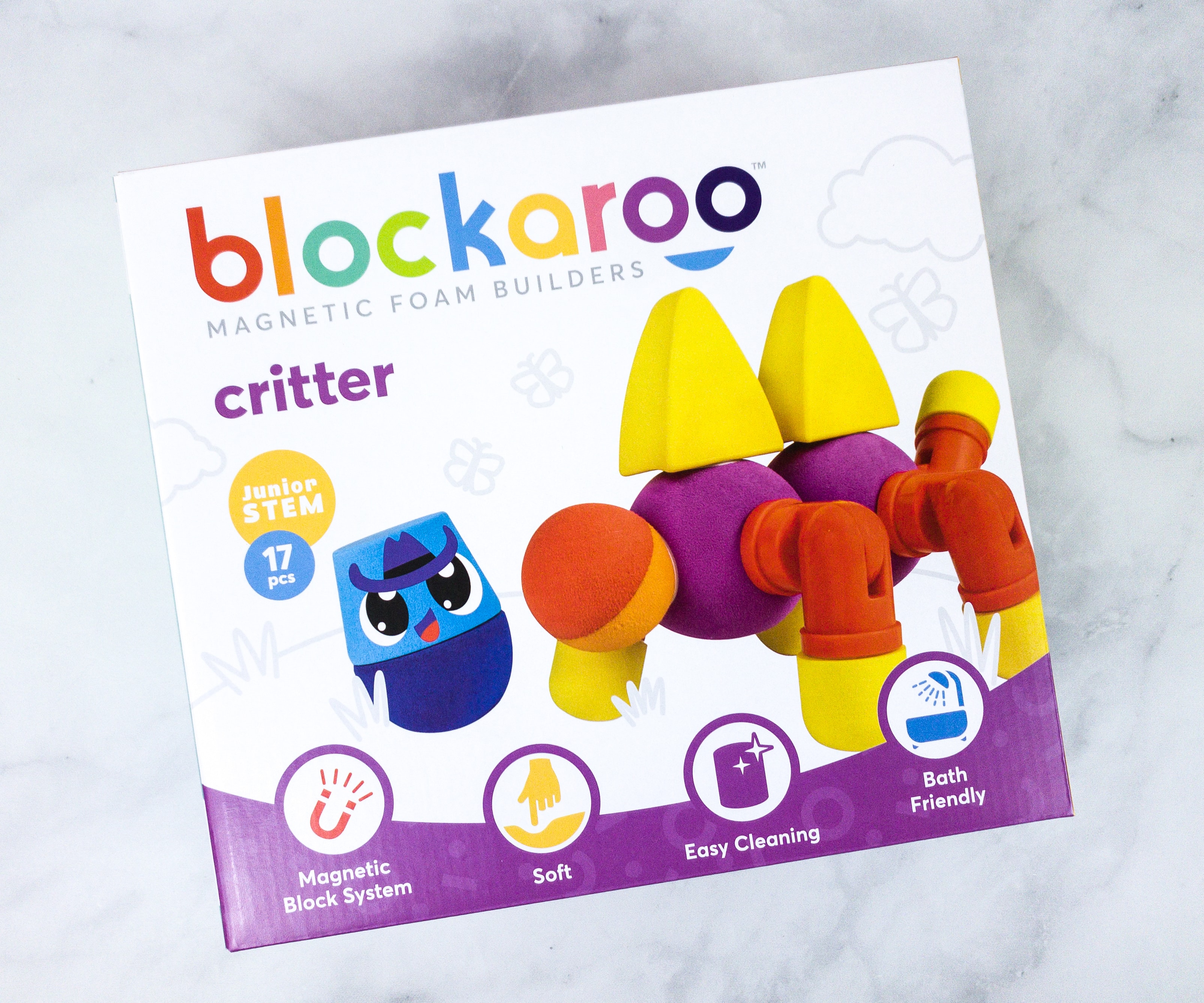 Blockaroo Magnetic Foam Building Blocks ($19.99-$49.99) Blockaroos are colorful, magnetic foam construction toys for children. The soft foam pieces click together like magic, can rotate 360-degrees, and can attract other soft foam pieces that create a multi-sensory experience.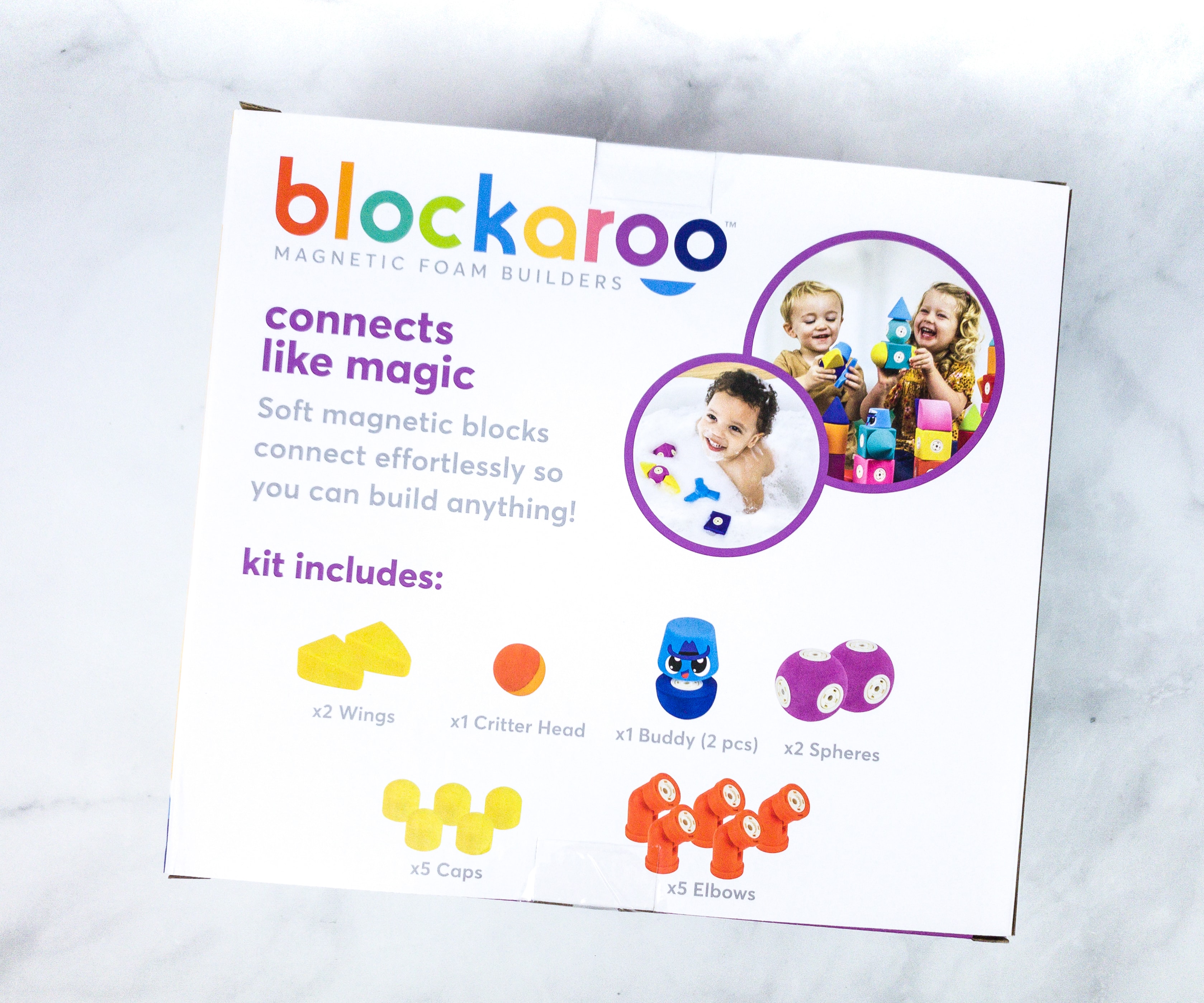 The kit includes colorful and cool shapes to make-up the critter: 2 wings, 1 critter head, 1 2-pc. buddy, 2 spheres, 5 caps, and 5 elbows.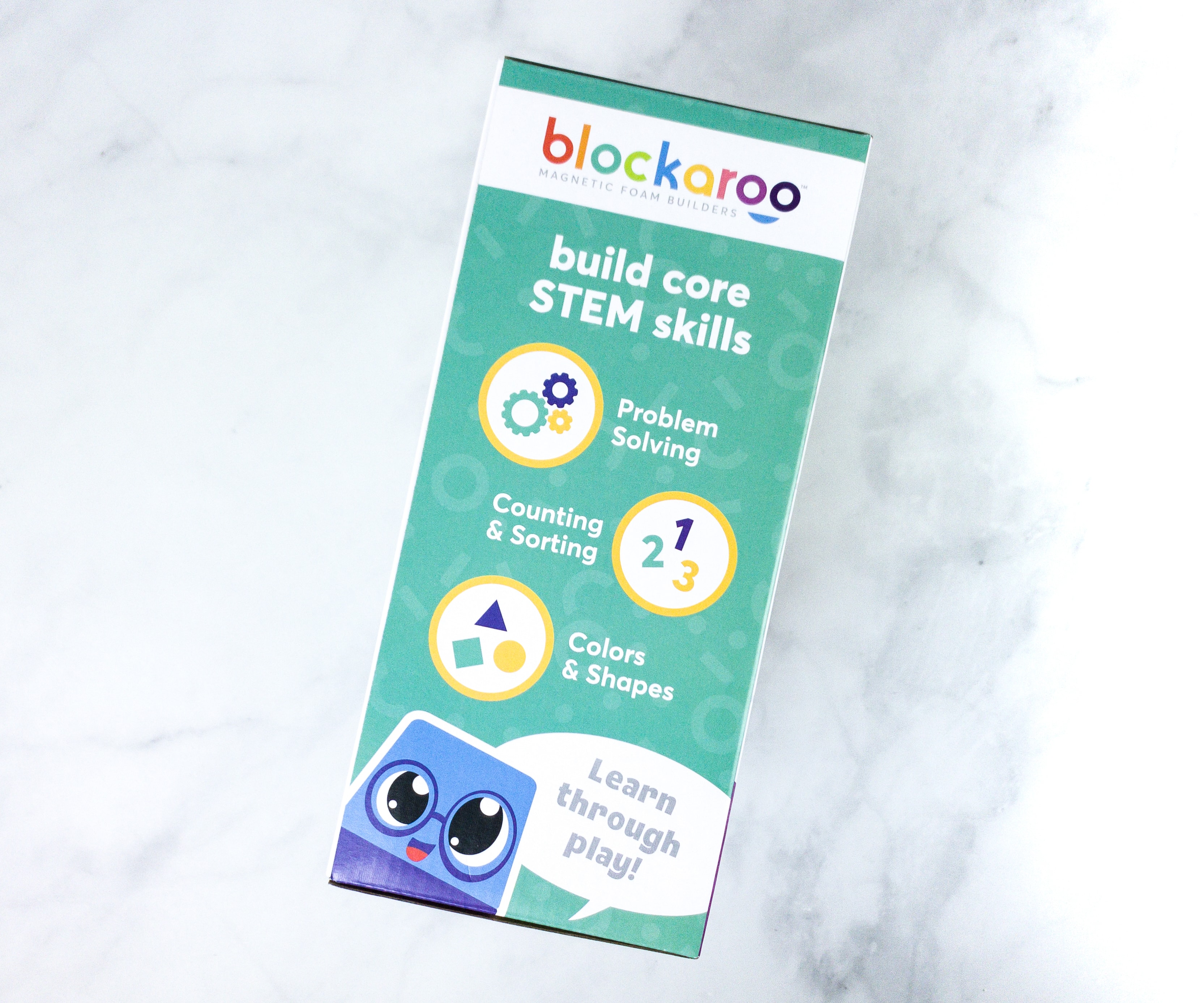 The toy can develop the following core STEM skills: problem-solving, counting and sorting, and recognizing colors and shapes.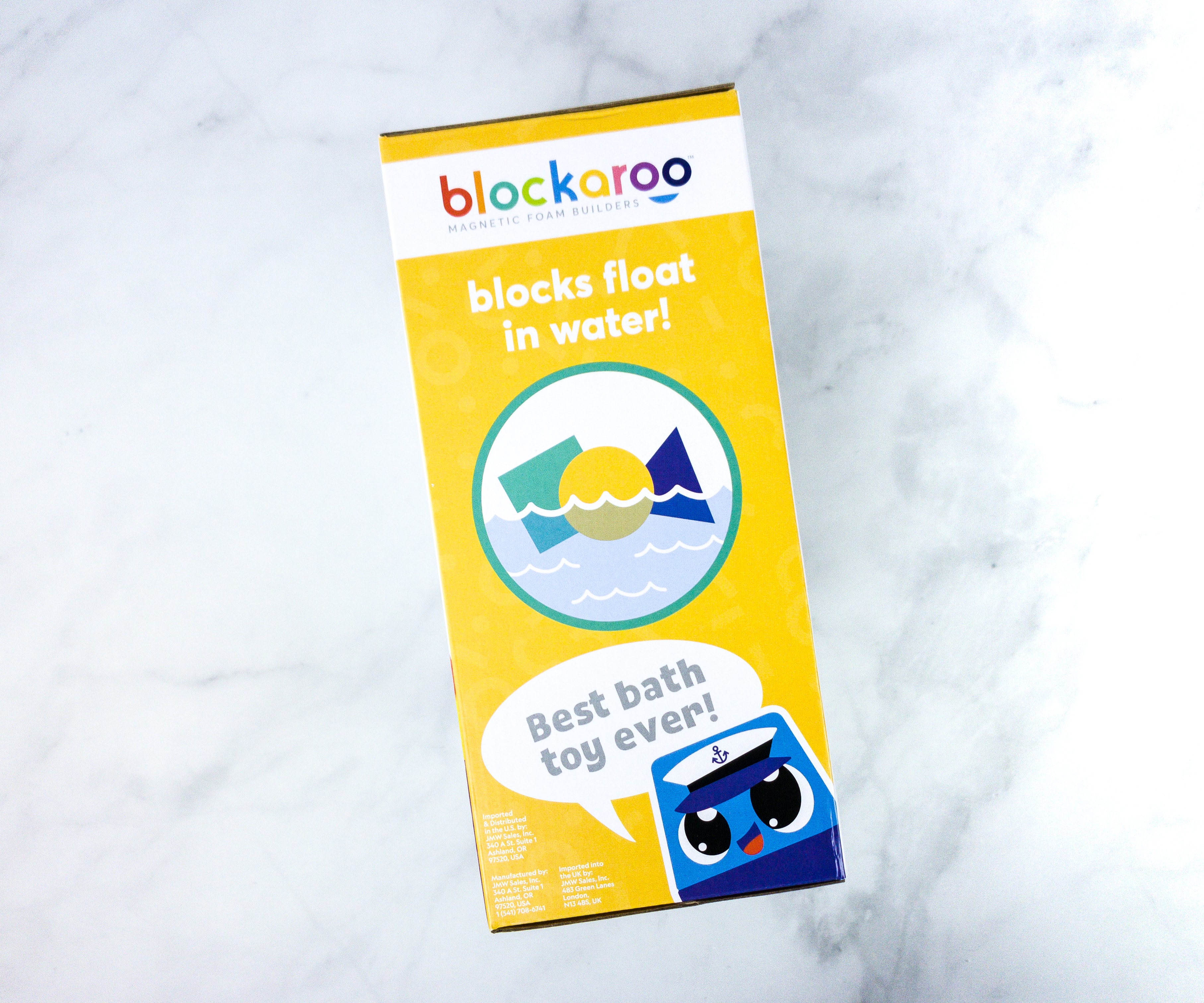 The kids can also enjoy this toy while taking a bath because the foam blocks float in water! They are also non-toxic and durable!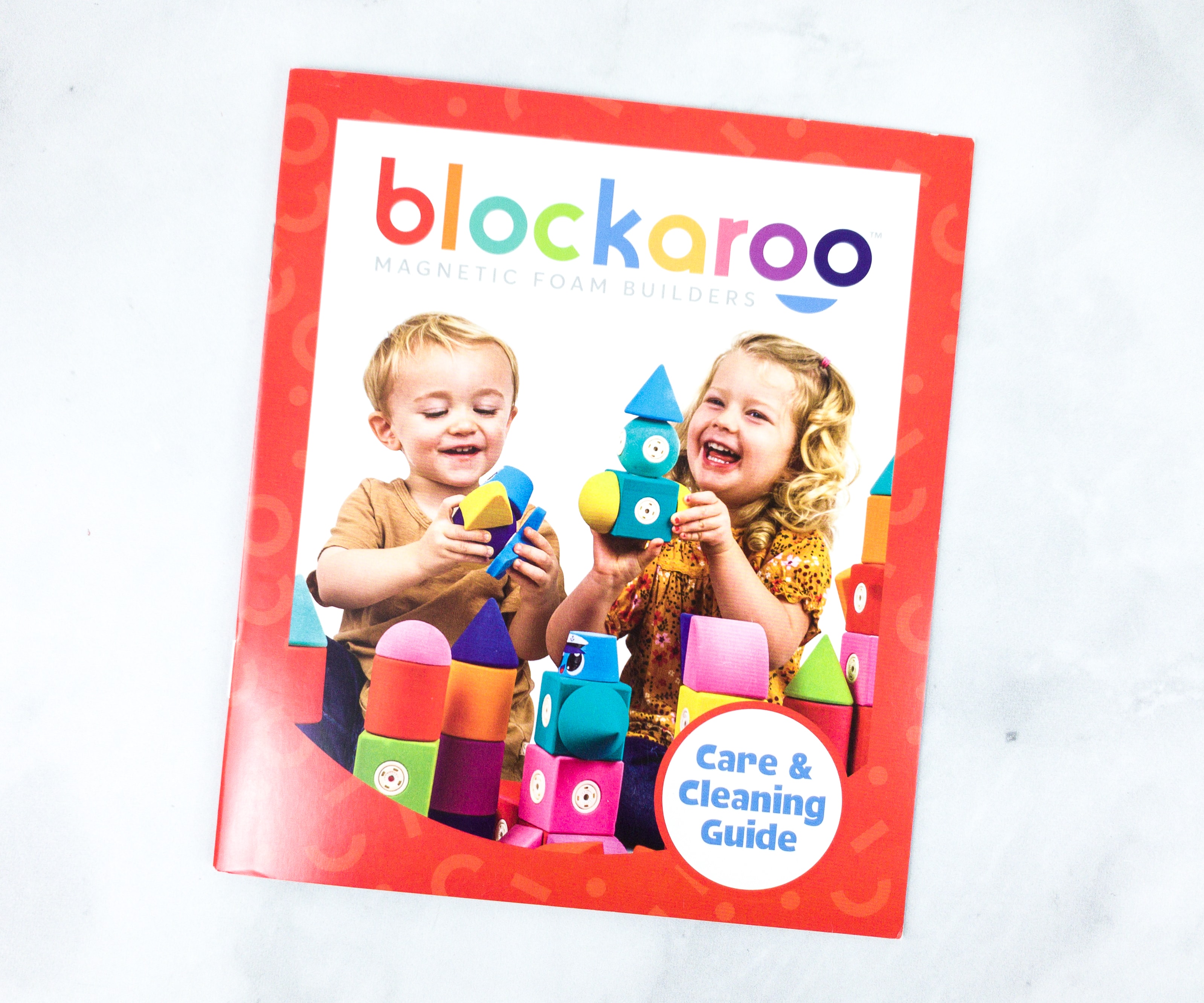 The kit includes a mini booklet with care and cleaning instructions.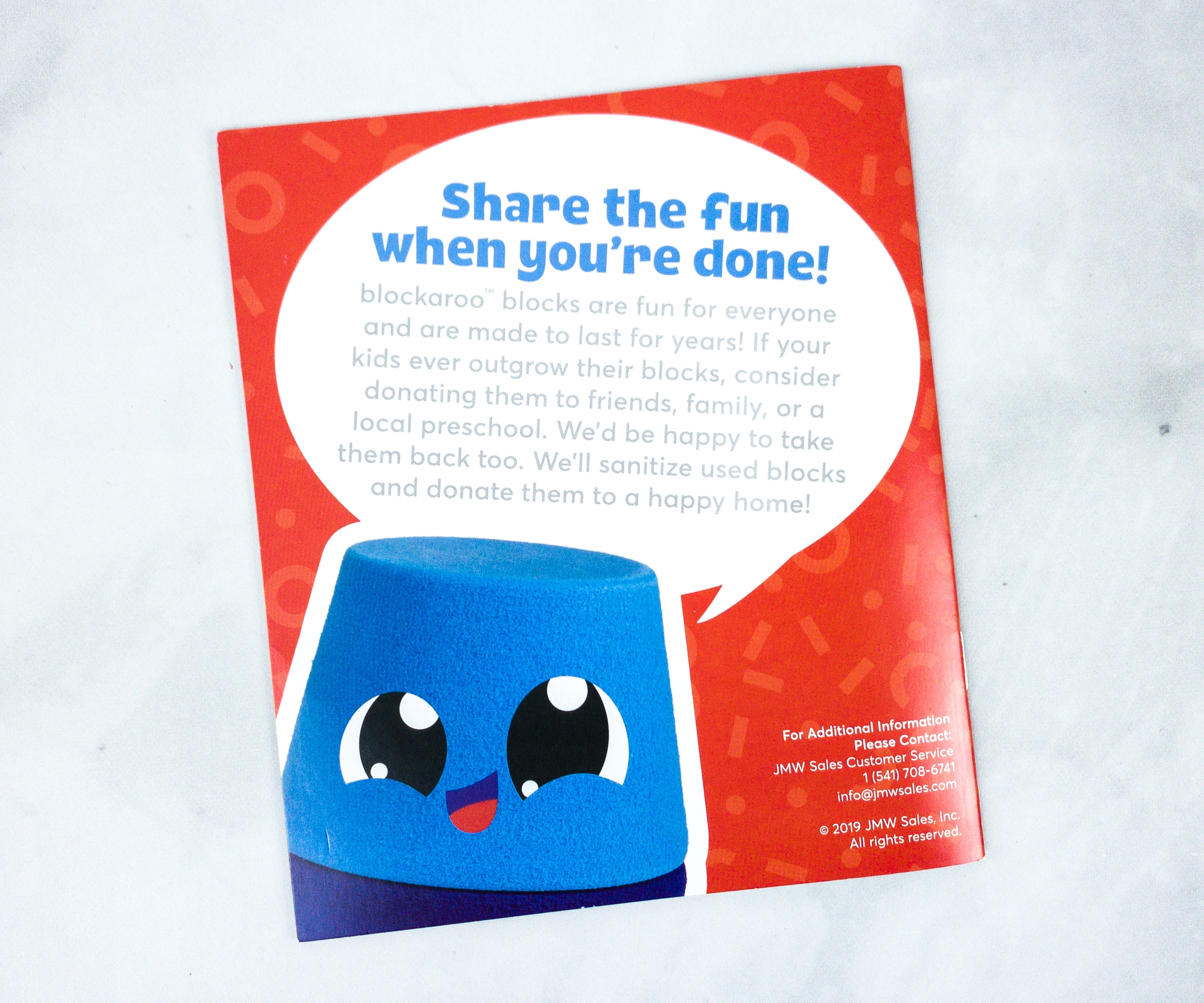 The blocks are made to last for years so the kids will have fun for a long time! However, in case the kids outgrow the blocks, you can always share the fun by donating them to friends, family, or a local preschool, so other kids will also experience the fun and develop their skills. You can also give them back to the makers and they'll sanitize the blocks and donate them to another home!
There are several care instructions before and after using the blocks. Before play, you can inspect each block to ensure the magnets and plastic connectors are safely intact, and there are no debris inside the plastic connectors. The blocks are dishwasher-safe as well.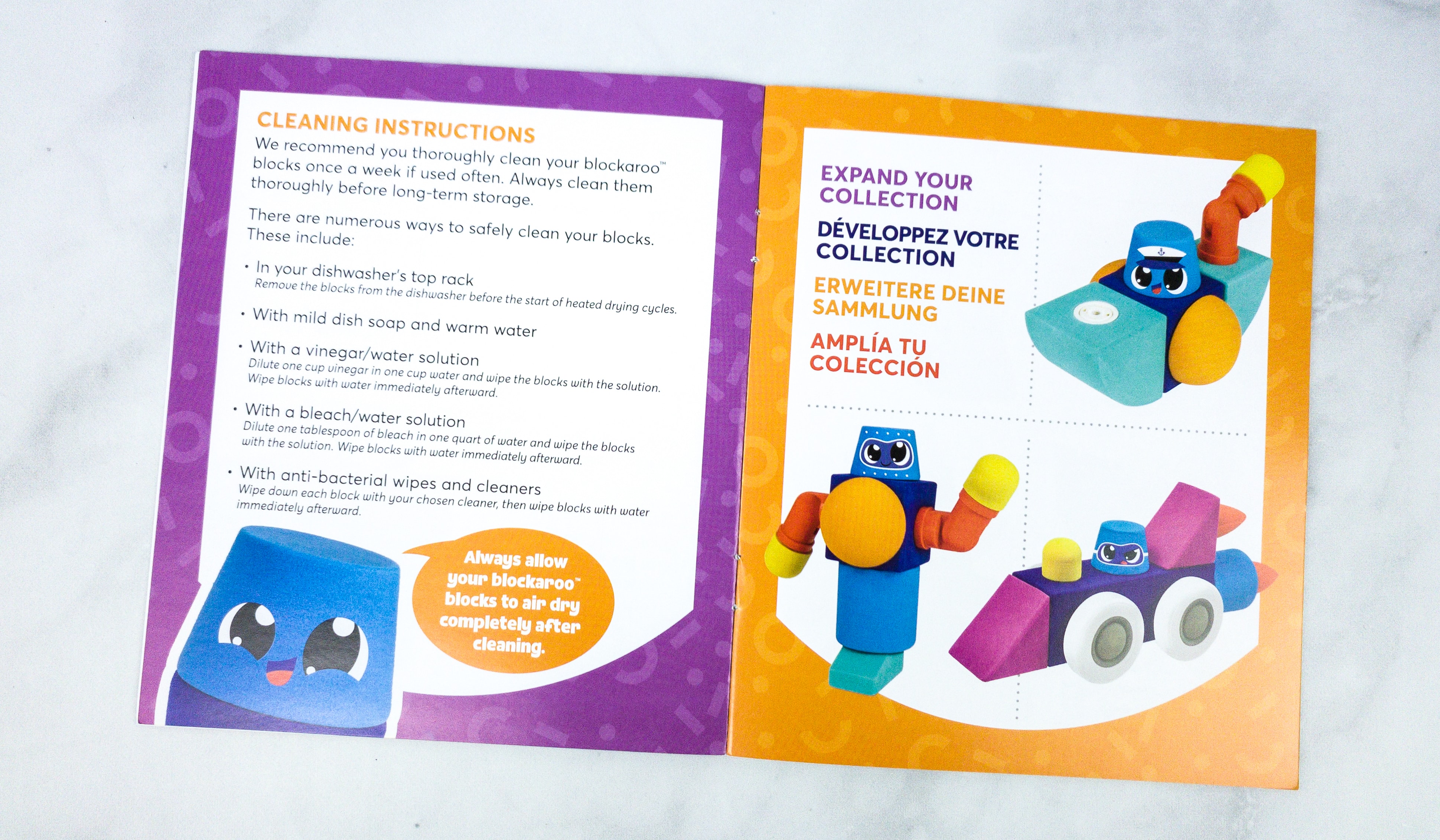 It's also recommended to thoroughly clean the blocks once a week if they are used often and also before long time storage. There are numerous ways to clean them aside from using the dishwasher, as they can also be cleaned using mild dish soap and warm water, vinegar/water solution, bleach/water solution, and anti-bacterial wipes and cleaner.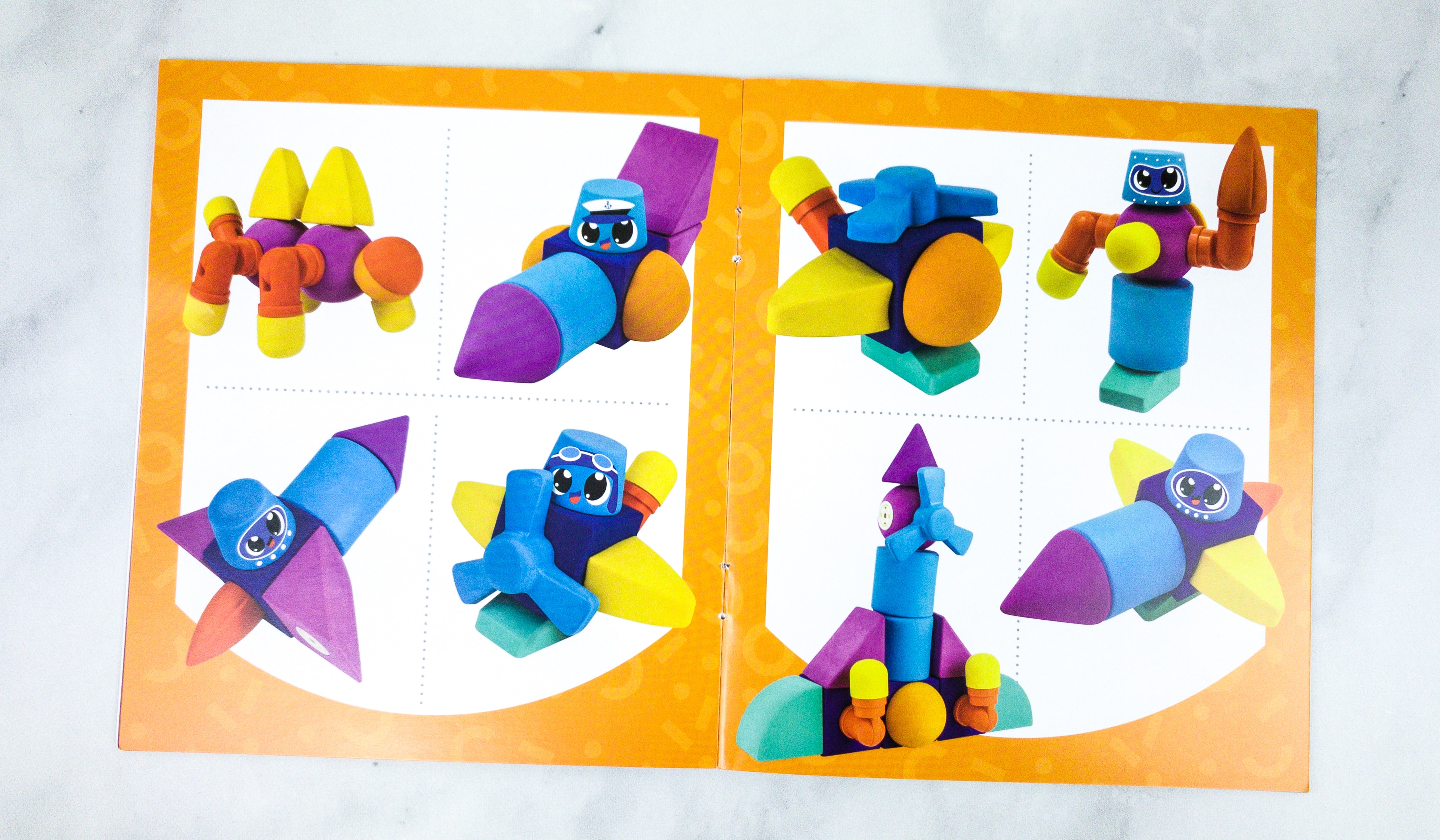 There are also tons of models that the kids can try, aside from the cute critter!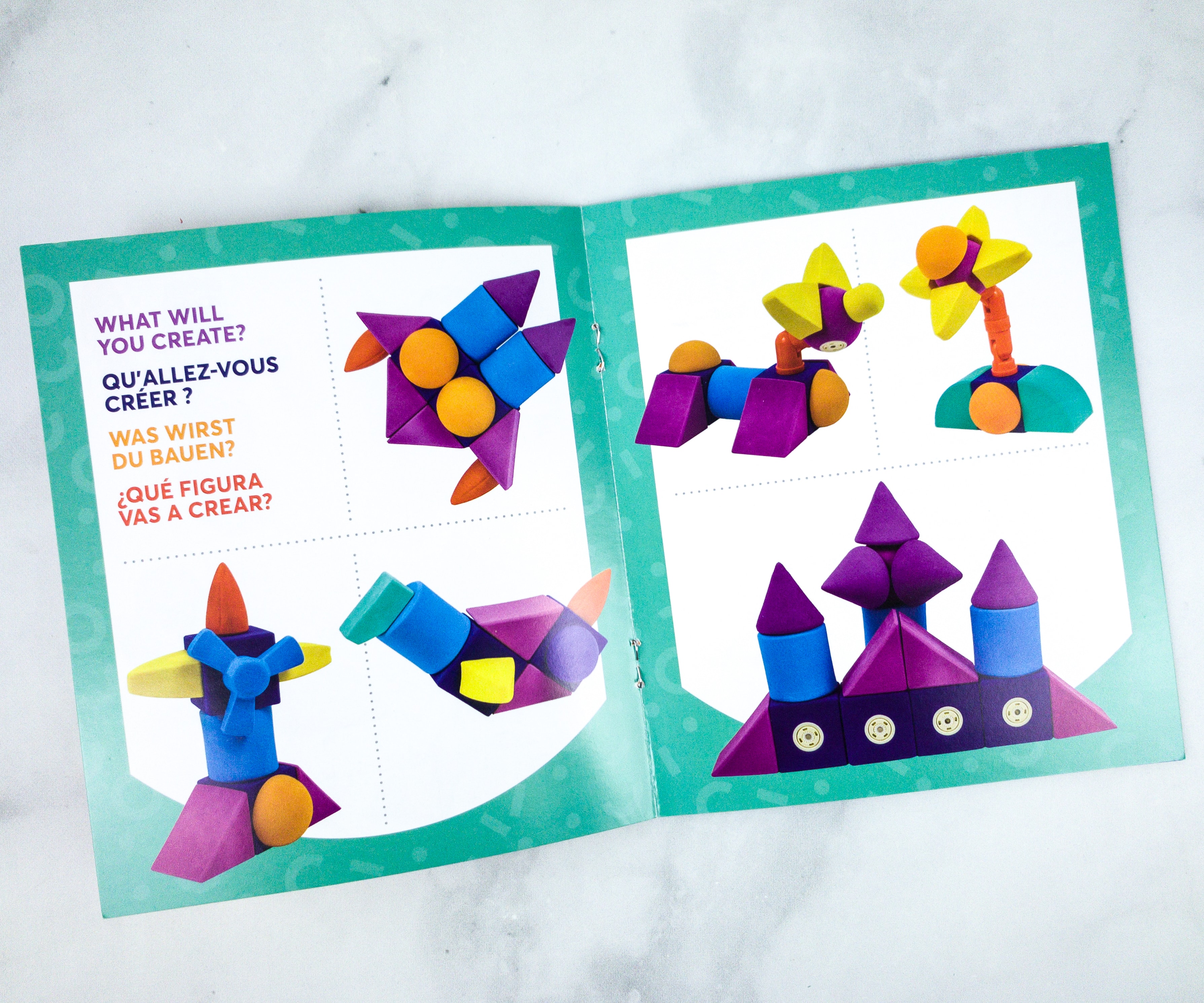 The booklet even includes building ideas!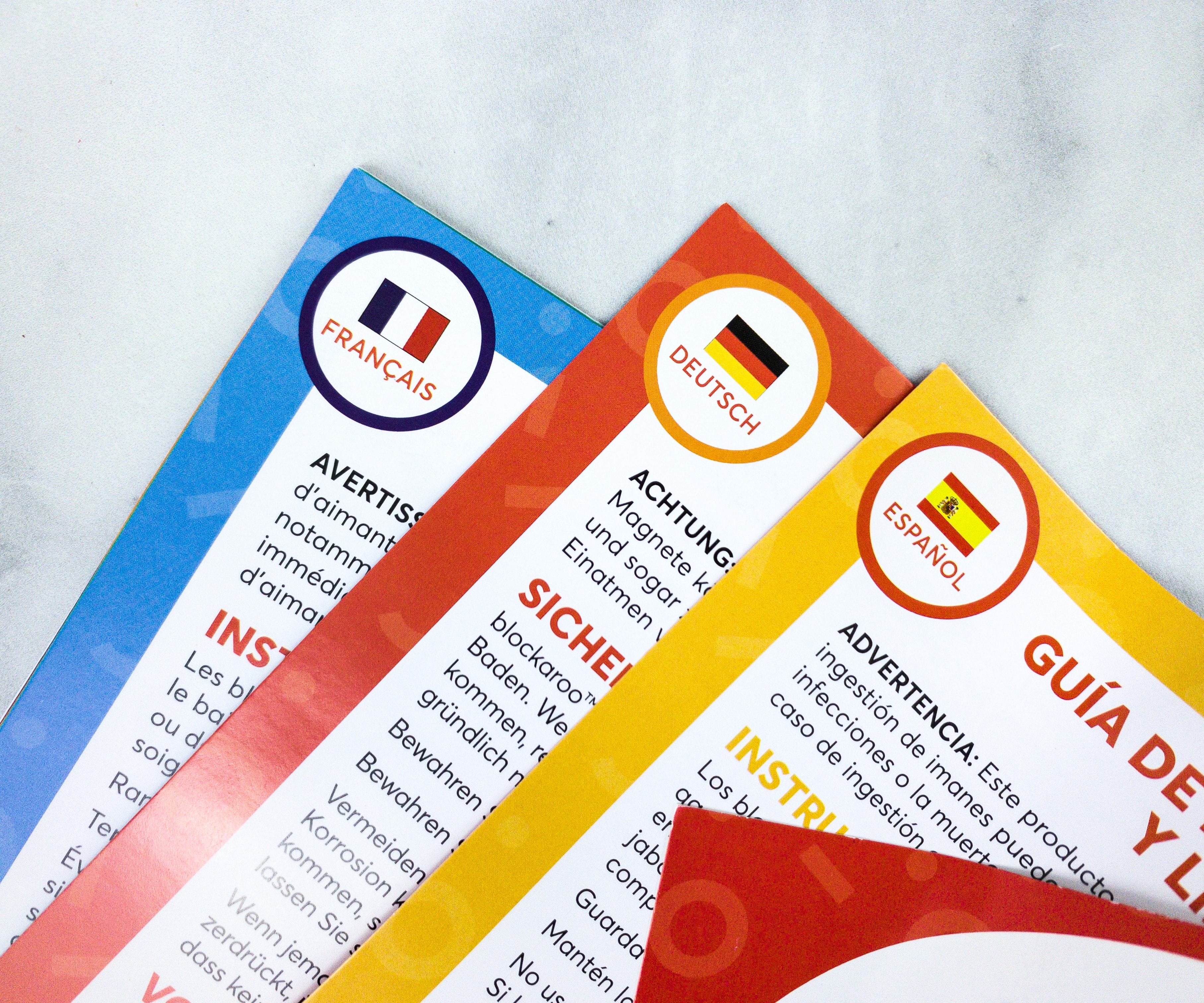 The kit also comes with instruction sheets in other languages: French, Dutch, and Spanish!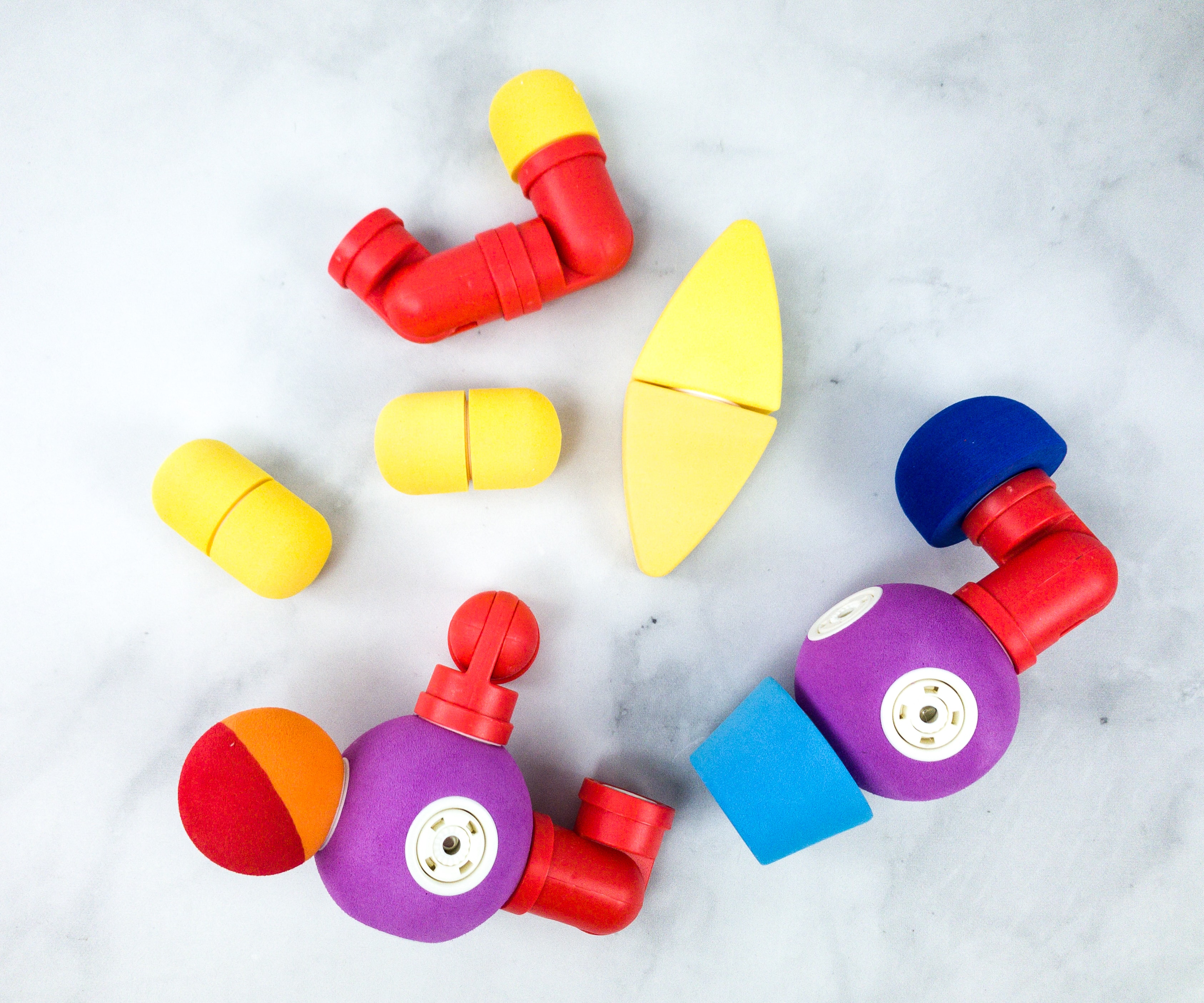 Here are the blocks! To ensure a fun and safe play, it's recommended to always inspect the soft foam blocks.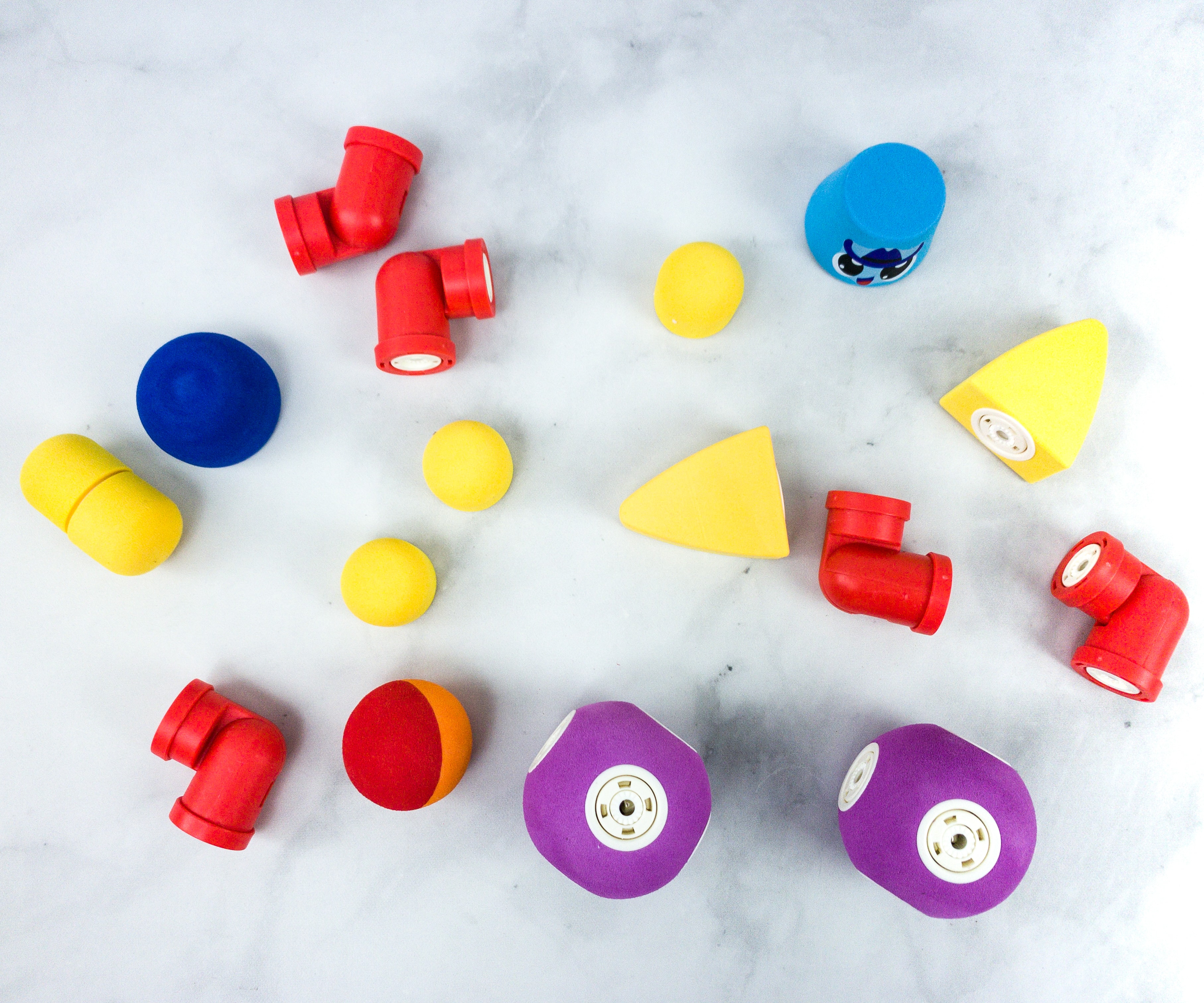 Supervising the children while playing is a must, so you can check if there will be loose parts. It's one of the perfect toys to teach the kids about shapes, colors, and how to create or build something!
The blocks easily click together, and stacking them is so easy, as they connect like magic!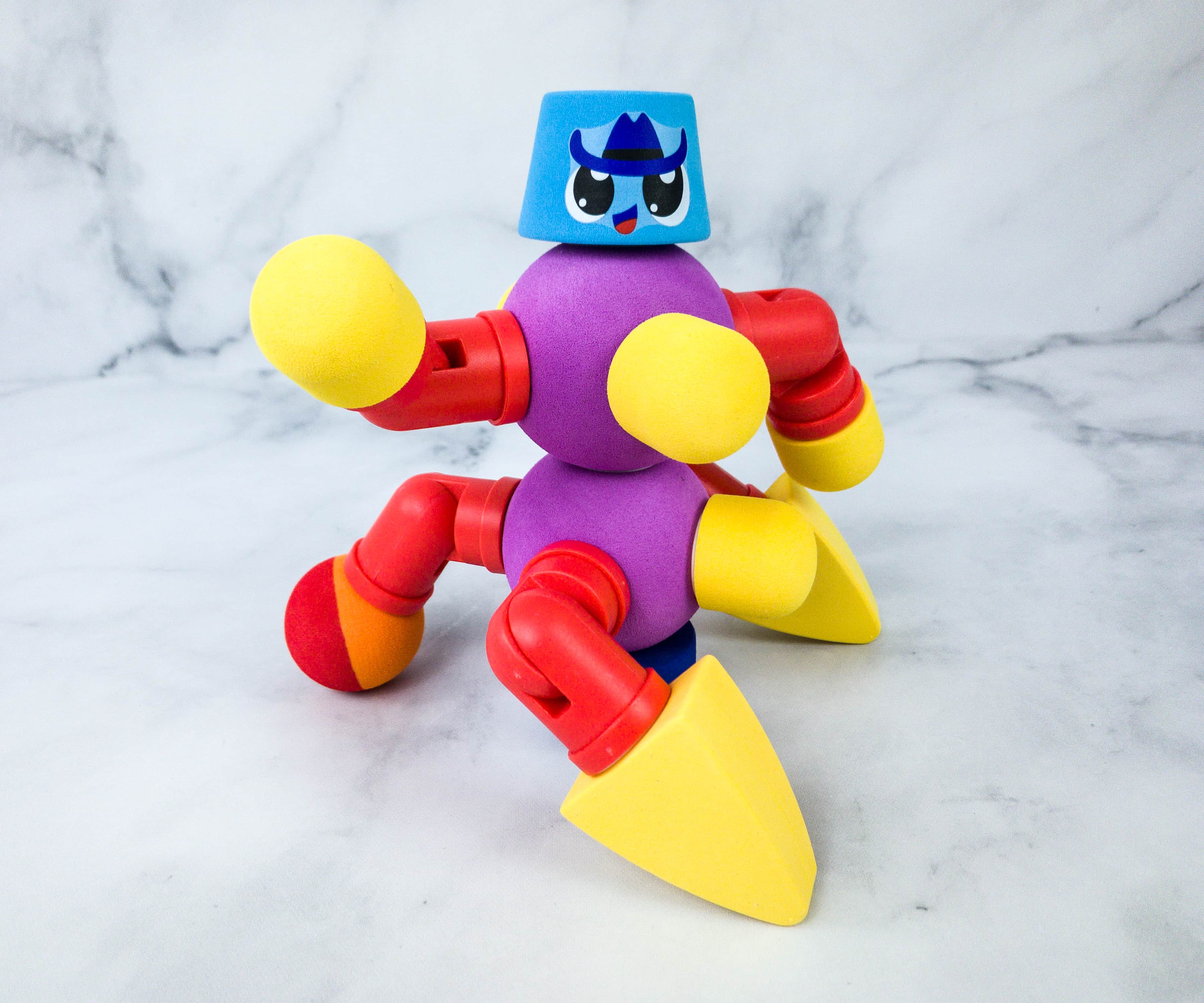 You can also easily move the elbows or joints of the creature built, you can even make the critter pose differently!
My youngest daughter was amused by this toy!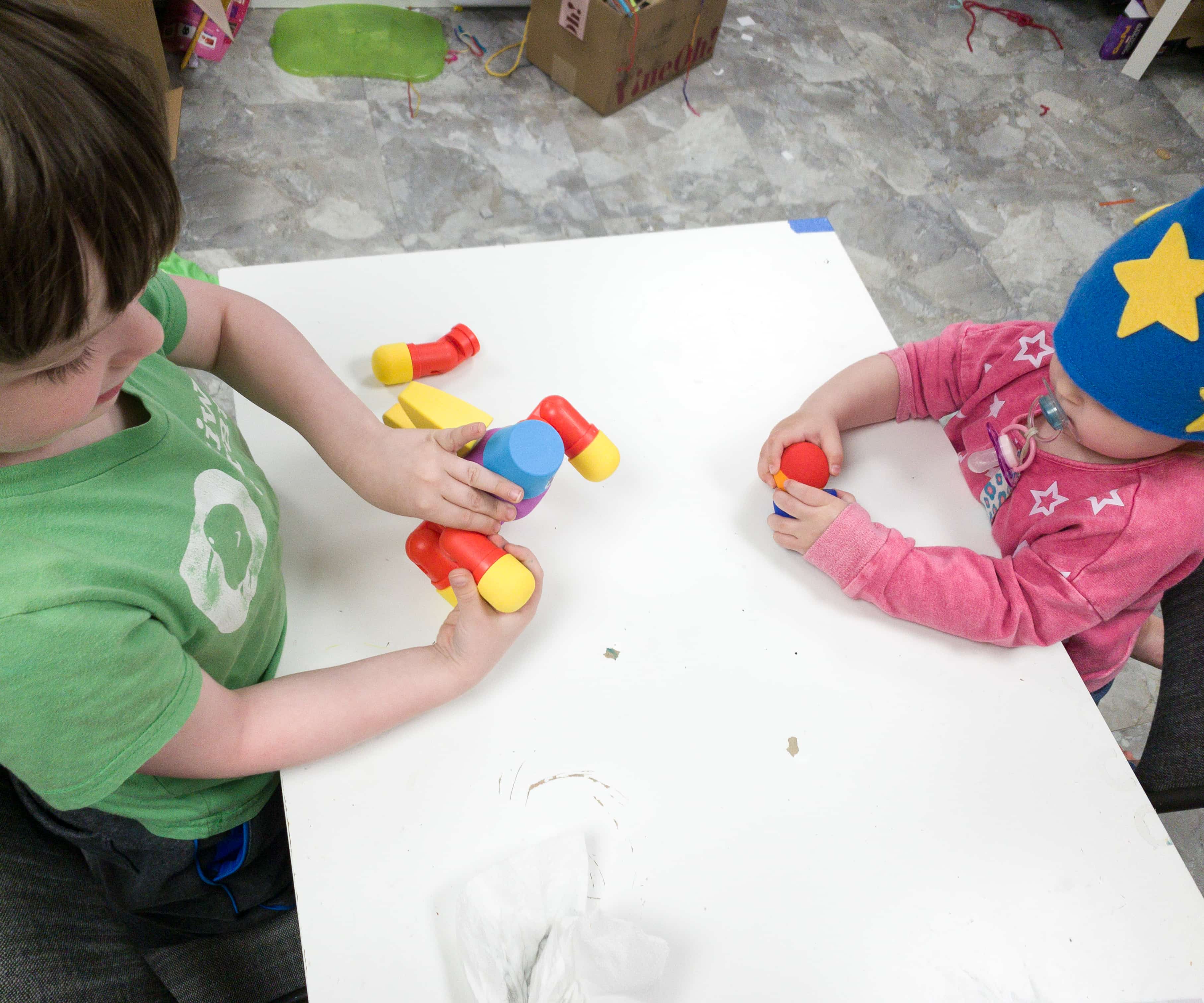 It's a fun educational toy! Aside from teaching STEM concepts, it also helps enhance the kids' fine motor skills.
It's a new and unique take on building blocks, and my kids love it!
Amazon STEM Toy Club is definitely one of the best boxes that provide learning and educational toys! My kids loved that they got uniquely-shaped building blocks, which are also soft and durable. Unlike the solid and hard building blocks, these pieces easily stack and connect as they're magnetic. Another thing that we love about this toy is that the kids can enjoy them during bath time. Clean-up is also hassle-free. Playtime can be a time for developing different skills, and with this subscription, it's easy and convenient for us to get age-appropriate developmental toys for our kids! They've enjoyed every single one so far, so it's really worth every penny!
What do you think of this toy set? If you received something different than our family, let us know in the comments!