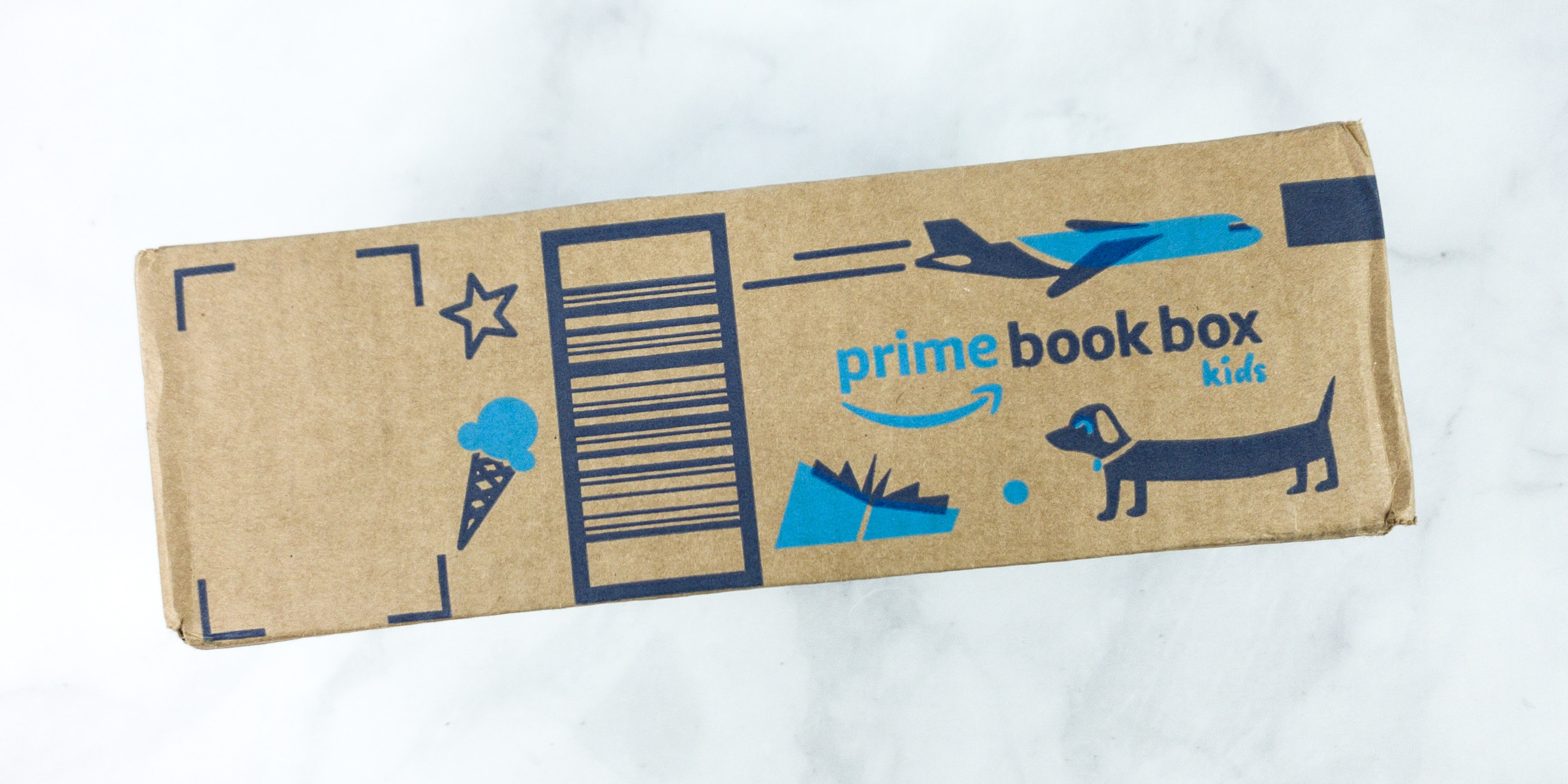 Amazon Prime Book Box for Kids is a subscription box that contains children's books perfectly matched to your reader's age. The box costs $19.99 and you can choose the frequency to receive your box every 1, 2, or 3 months.  This box is exclusively available for Amazon Prime members. If you're not an Amazon Prime member, start your FREE 30-day trial today.
Each box contains 2 hardcover children's books tailored to your reader's age (for ages 3-12), or 4 board books for kids 2 and younger. You can skip a box and change the frequency in Your Memberships & Subscriptions.
This is a review of books for 2 years old or younger.
DEAL: Get 30% OFF your first month! Use this link to get the deal.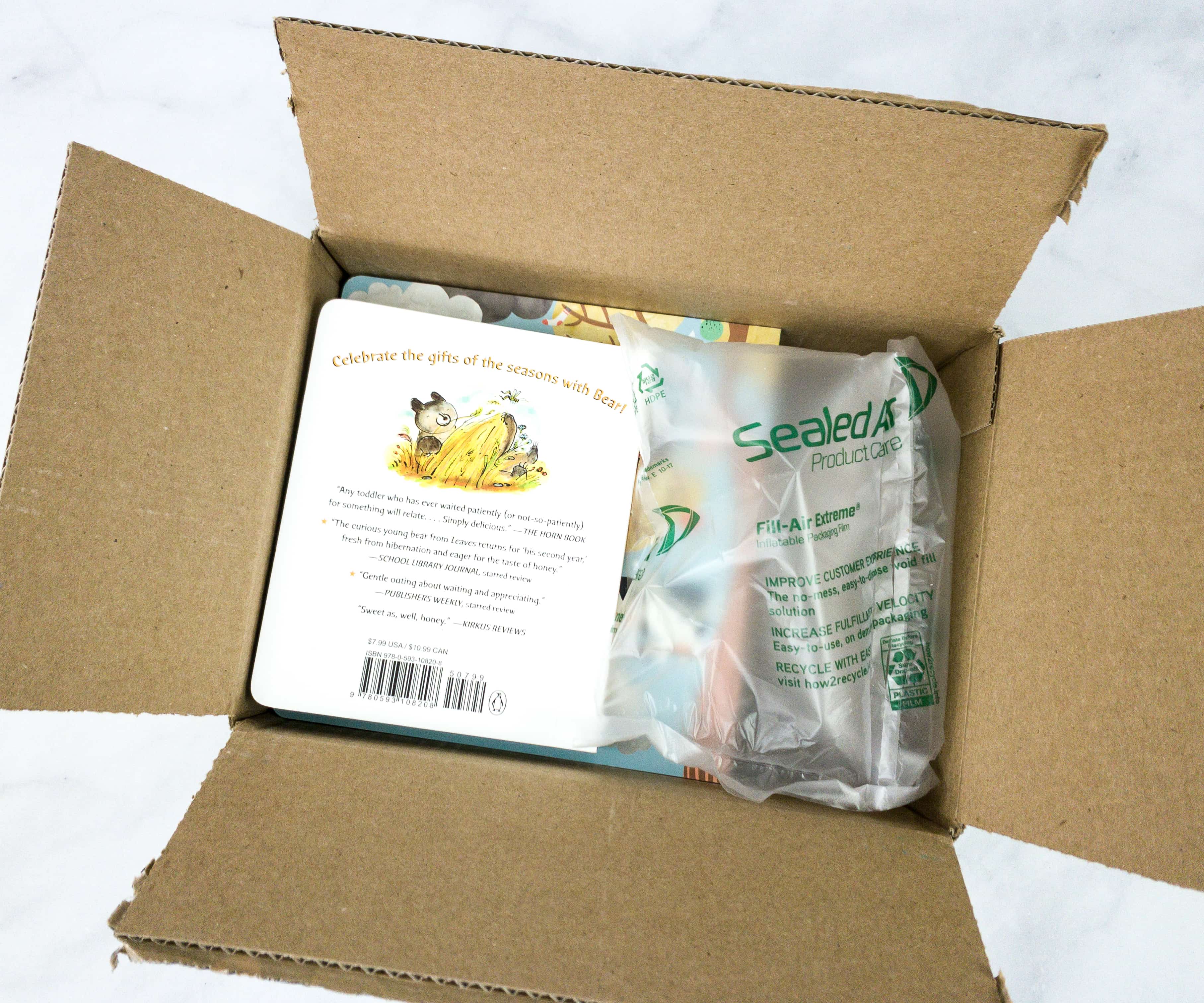 The box contains 4 board books. There's some plastic packed in the box to keep the contents safe.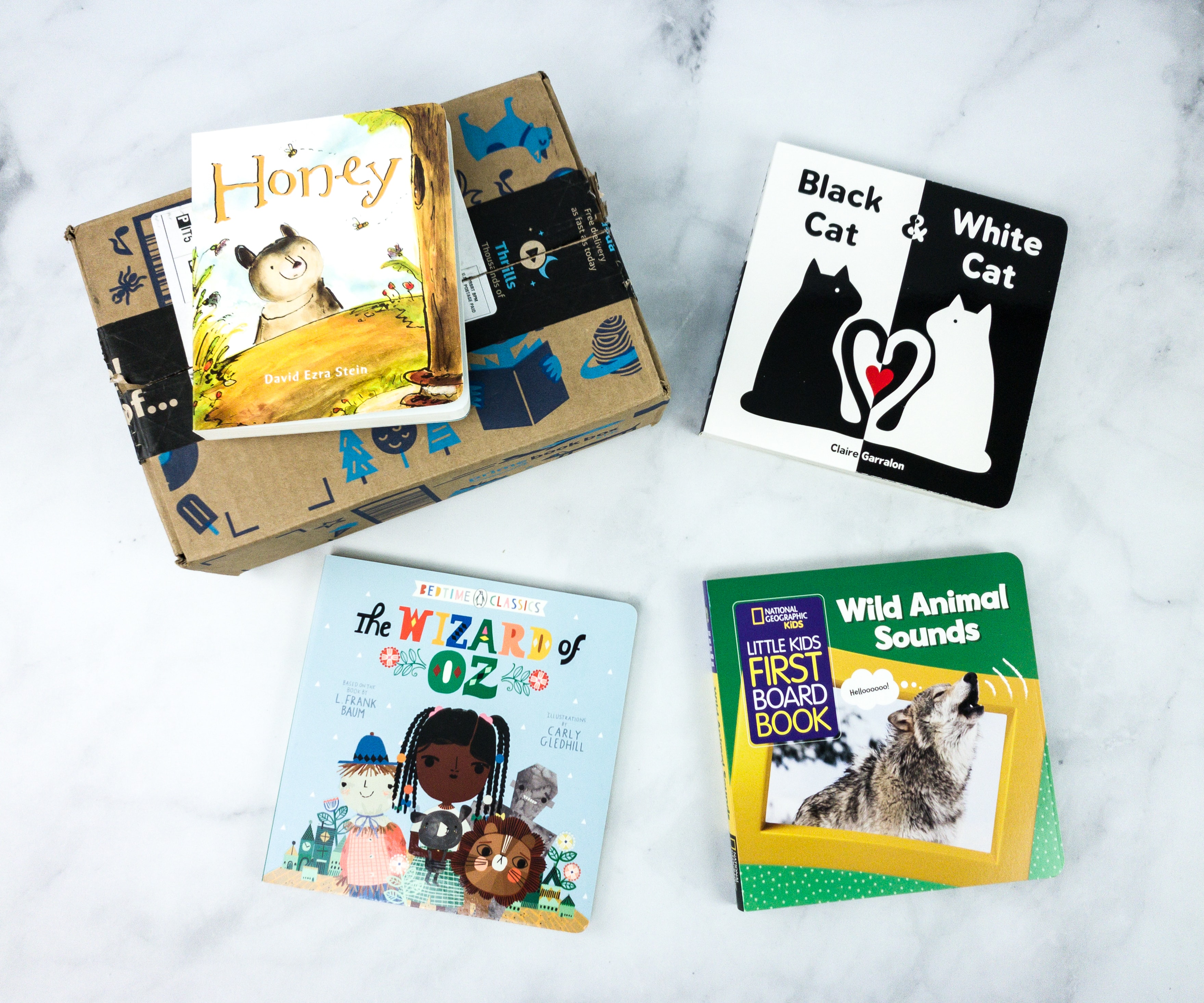 Everything in this pack!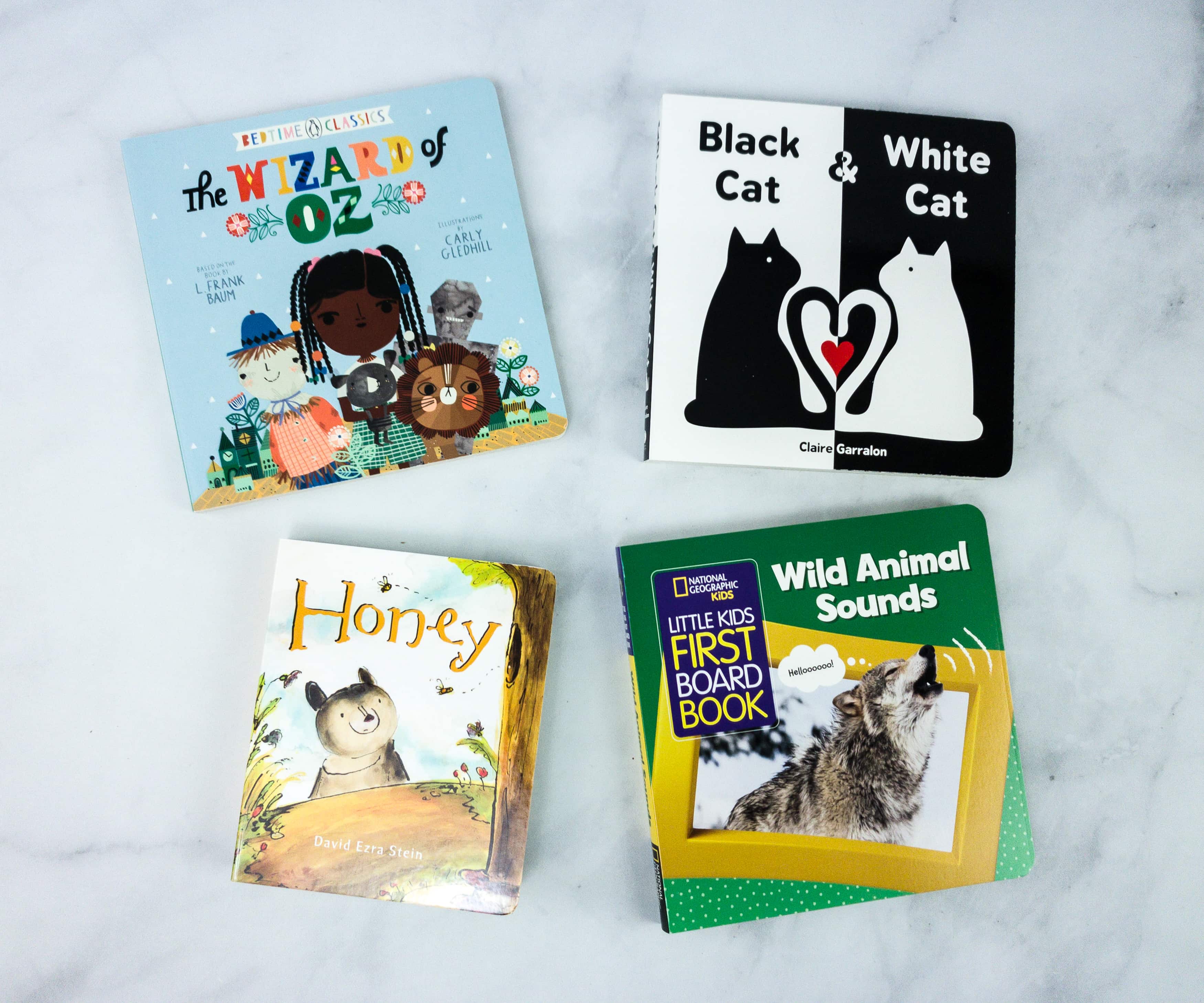 The board books are all adorable!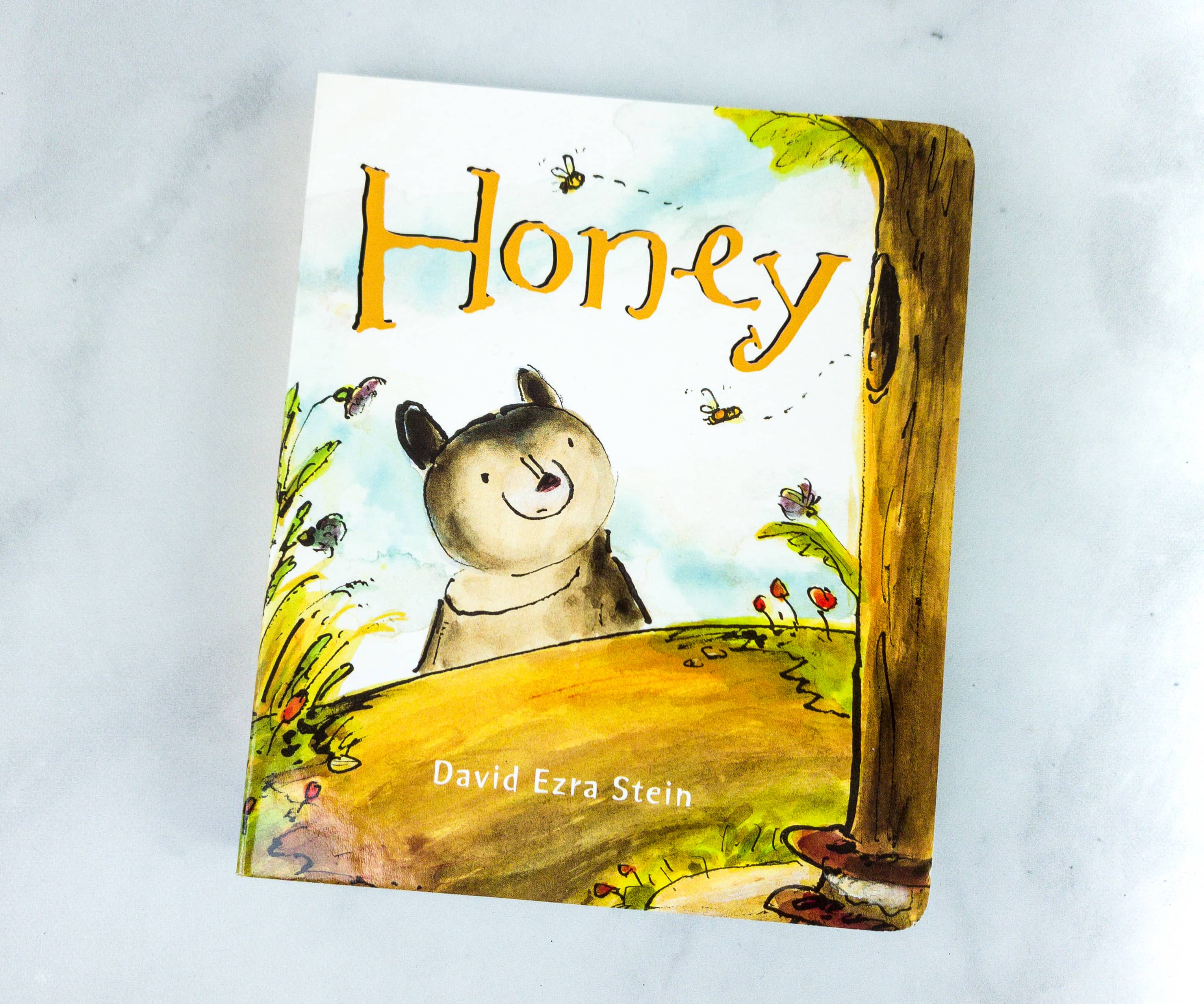 Honey by David Ezra Stein ($10.95)
Handpicked by Amazon kids' books editor, Seira Wilson, for Prime Book Box – a children's subscription that inspires a love of reading.

This sweet companion to David Ezra Stein's award-winning Leaves celebrates the joy of savoring something you love.

Bear is ravenous when he wakes up from his winter sleep and has one thing on his mind: honey! Alas, it is too soon for honey, so Bear tries hard to be patient. The world around him is waking up, too, and he soon remembers all the other things he loves, like warm grass, berries, and rain. He's almost content, until, one day, he hears a welcome buzzing sound . . . and finally it is time for Bear to delight in the thing he relishes above all others–and it is as warm, golden, sweet, and good as he remembered.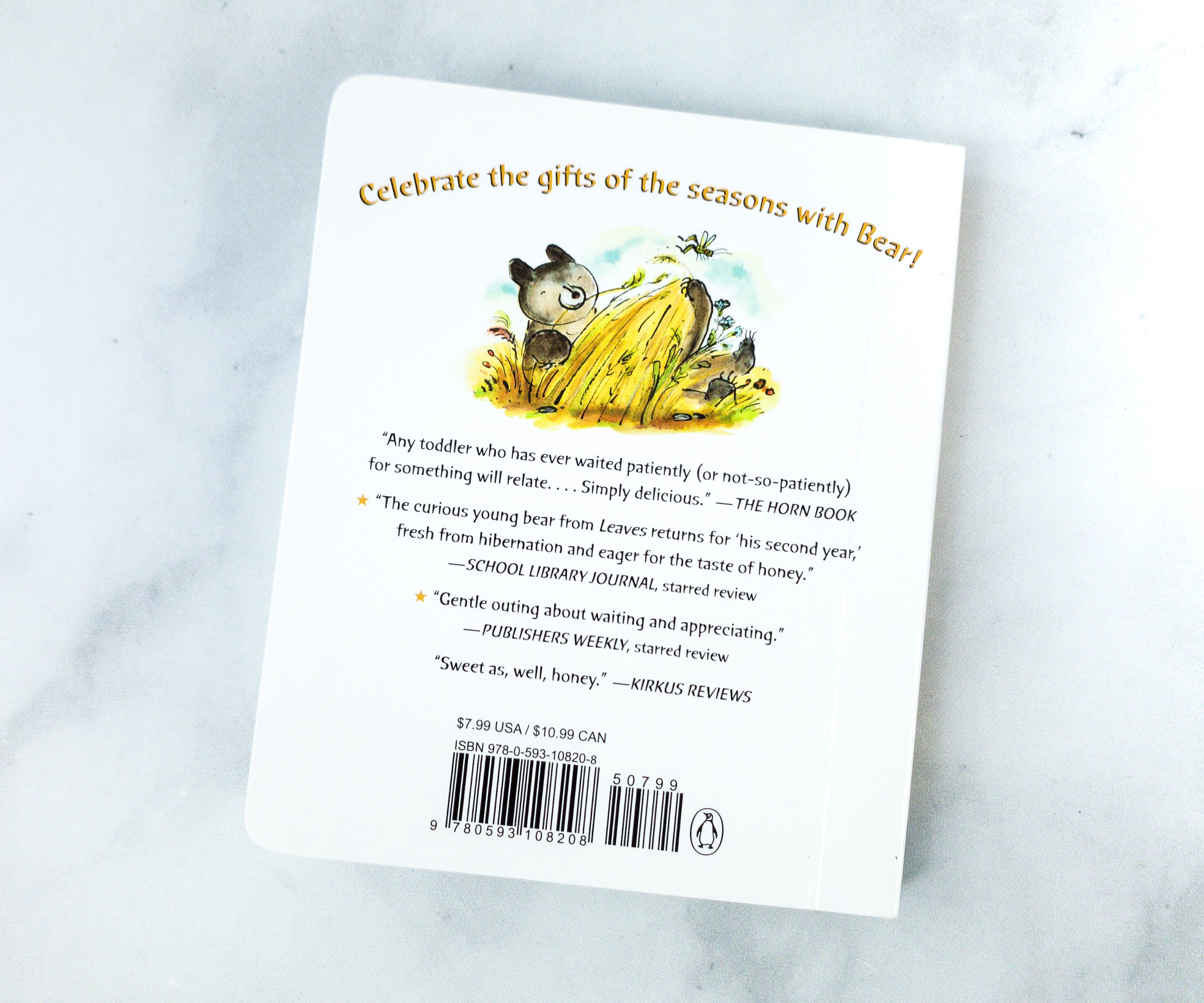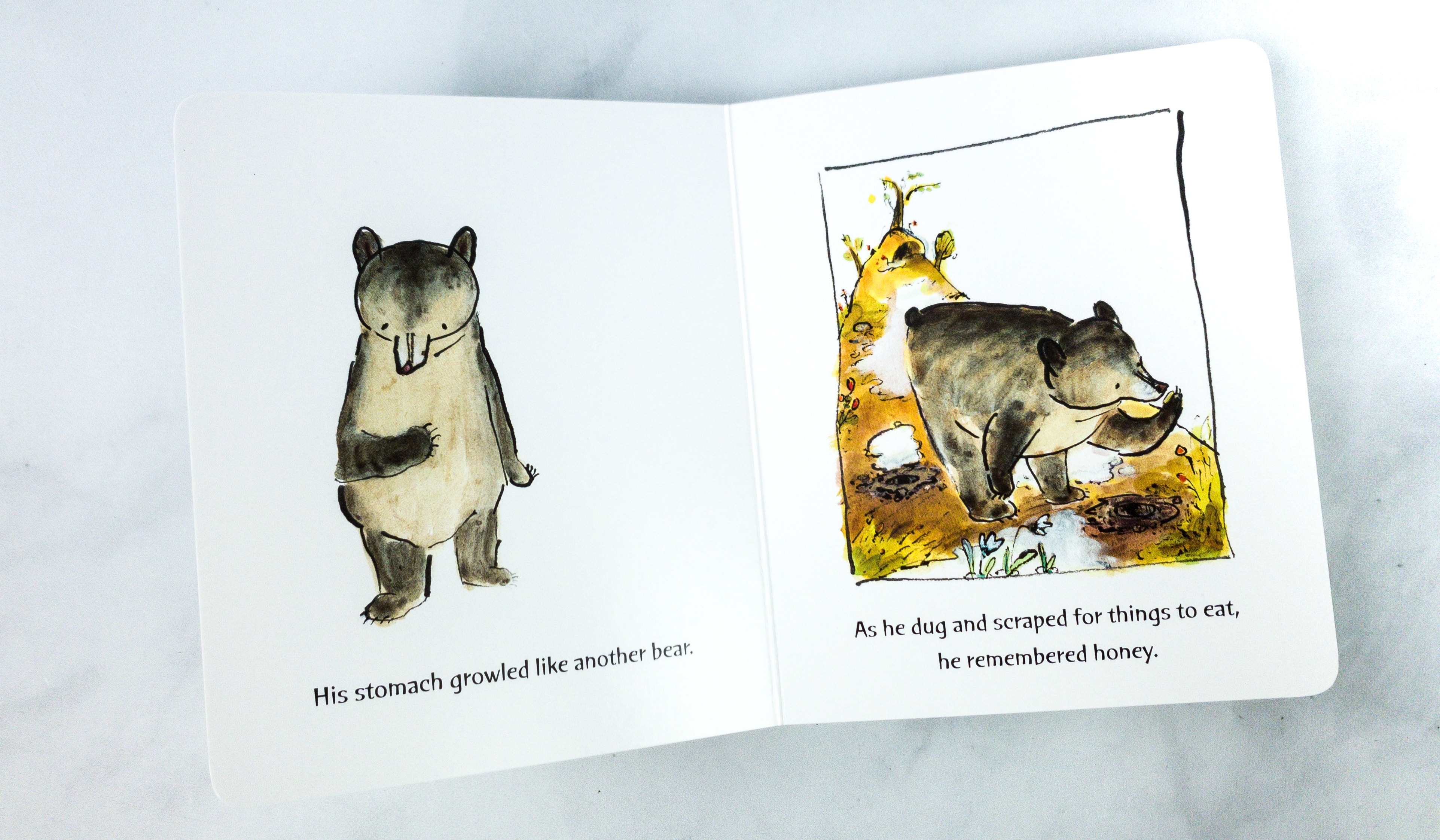 It's a simple story made interesting by the cute illustrations. When Bear woke up from his winter sleep, he was hungry so he looked for honey but couldn't find any. It's because plants don't produce nectar and pollen in winter, so bees can't produce honey!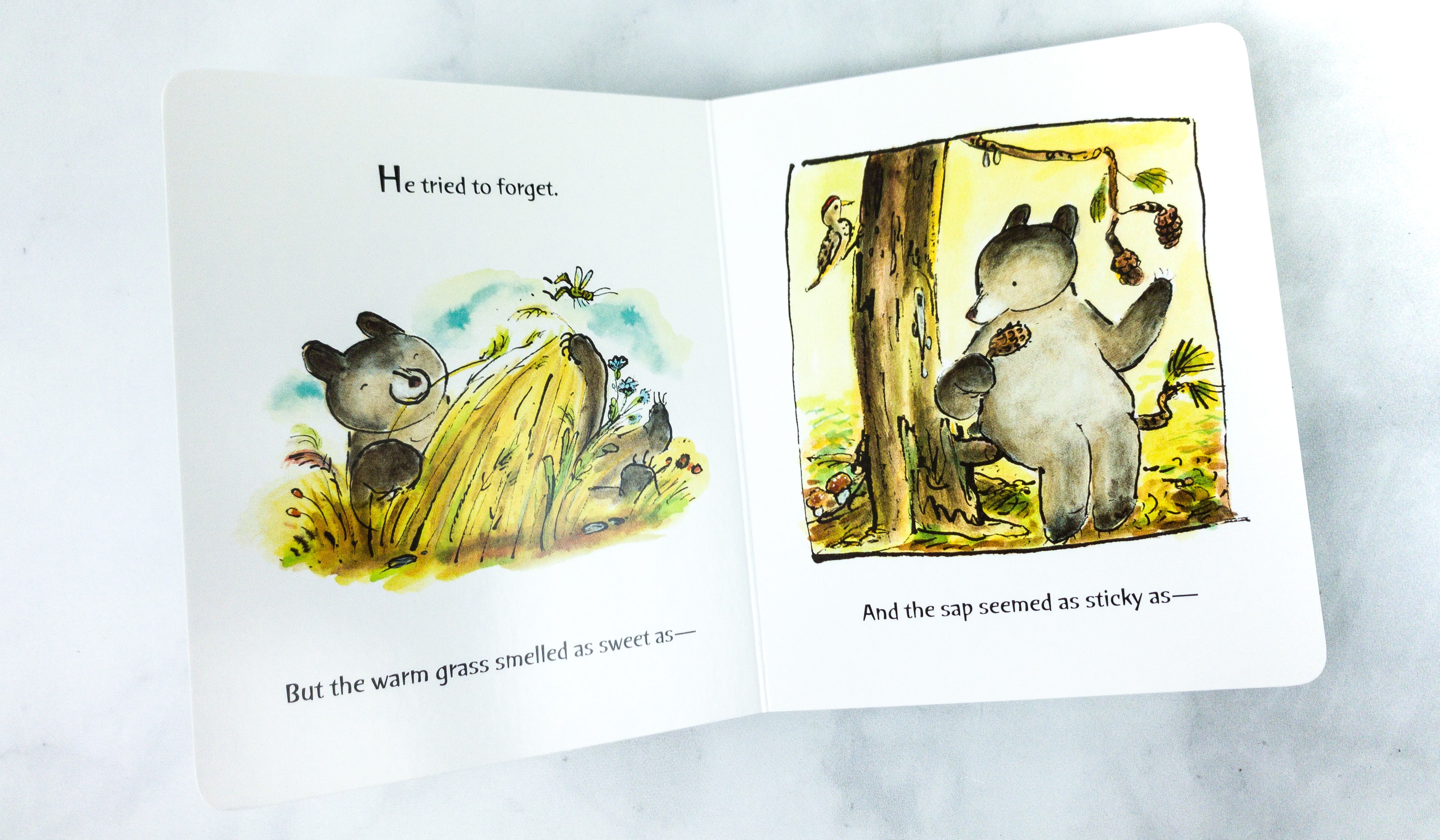 It's a good book to read to toddlers when teaching them about seasons. It also imparts a lesson about waiting. As the old saying goes, good things come to those who wait. When winter was finally over, Bear couldn't be happier to enjoy the golden and sweet honey!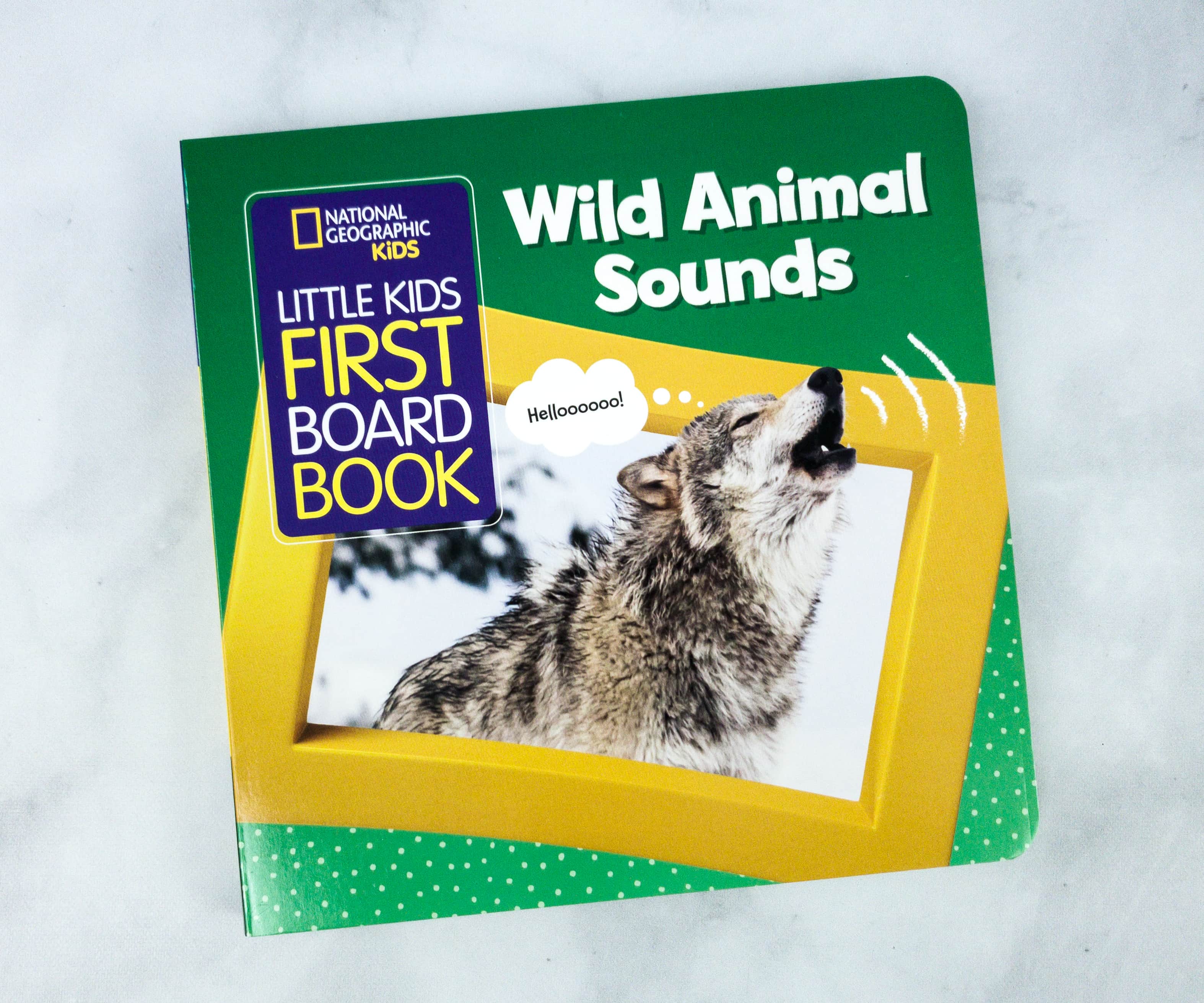 Little First Kids Board Book Wild Animal Sounds by National Geographic Kids ($6.50)
Roar, ribbit, squeak, snore! Children will love imitating the noises made by creatures in the wild, from lions to dolphins to frogs and more.

Illustrated with charming photographs, these sturdy pages showcase wild animals and the sounds they make with supersimple facts and lively, age-appropriate language to keep babies and toddlers–and their grown-ups–fascinated by every colorful page.

Designed to be the stepping-stone to the best-selling National Geographic Little Kids First Big Book series, the Little Kids First Board Book series takes similar subjects and distills them down to the simplest nonfiction concepts for the youngest audience. Not only will readers learn the sounds wild animals make, they can also find recurring shapes and patterns in the art, while adults can keep their eyes open for occasional funny commentary from the animals. Sidebar text offers additional learning for older siblings or those ready for more complex information. With their square shape, bright and playful design, awesome photography, clear text, and cues to encourage interactive learning, the Little Kids First Board Books mirror the beloved First Big Books while taking a fresh new approach to excite a baby's sense of wonder and make learning about nature and science fun.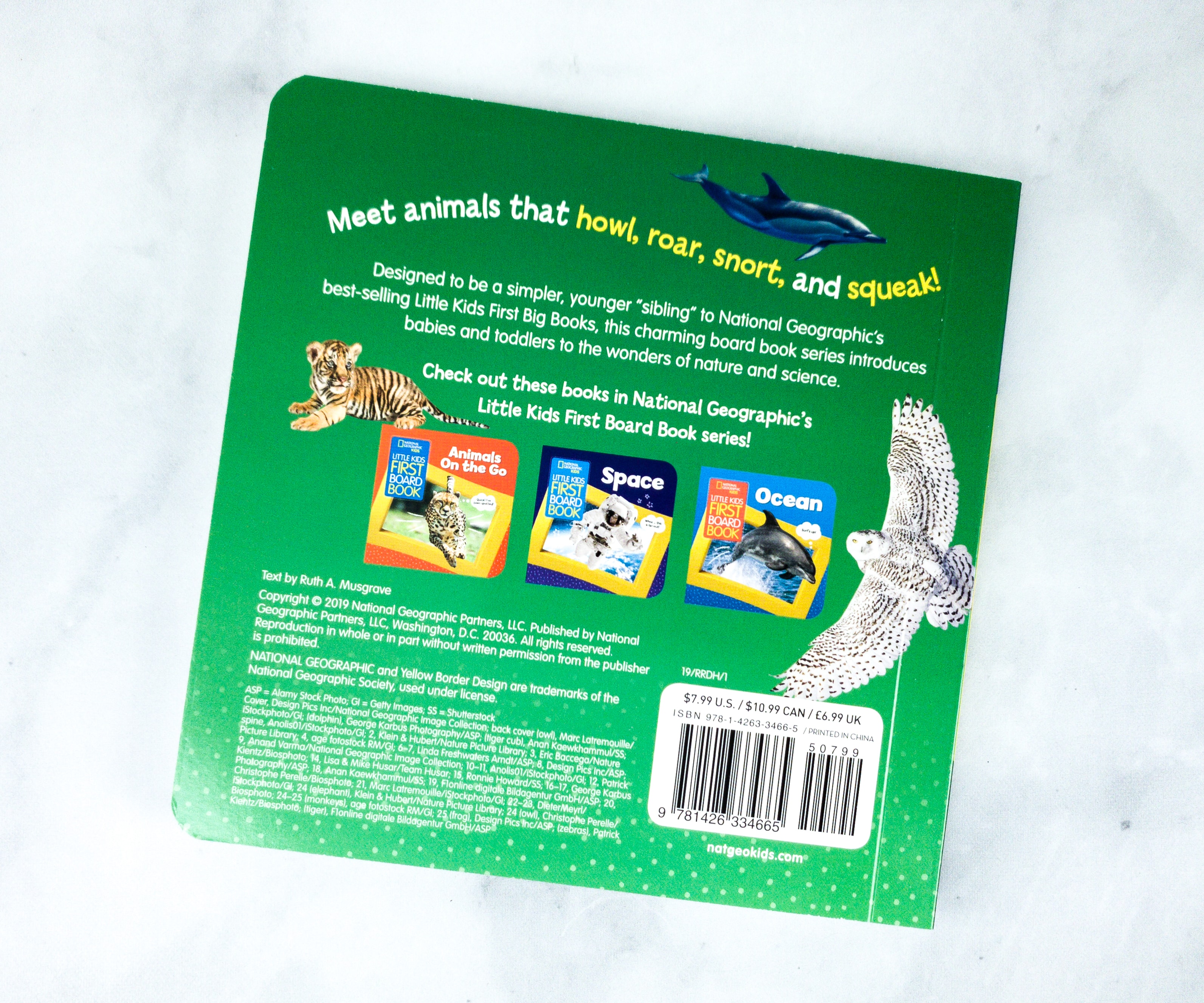 This book from National Geographic introduces the kids to different animal sounds!
Here's a sample page featuring the sound monkeys make. Each trivia page is accompanied by a photo! It's also pretty colorful!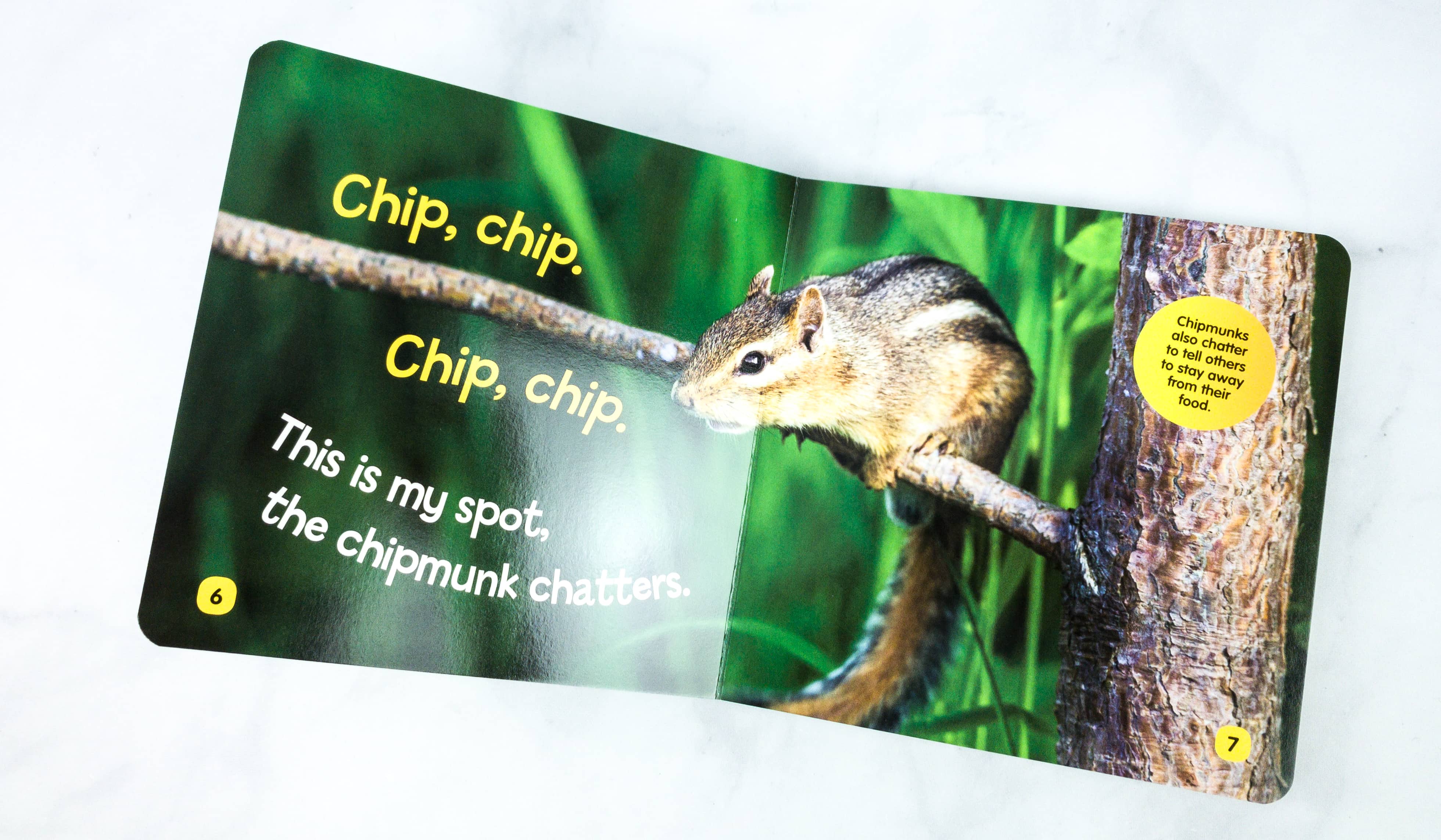 It's a fun book! My kids enjoyed copying the sounds of each animal!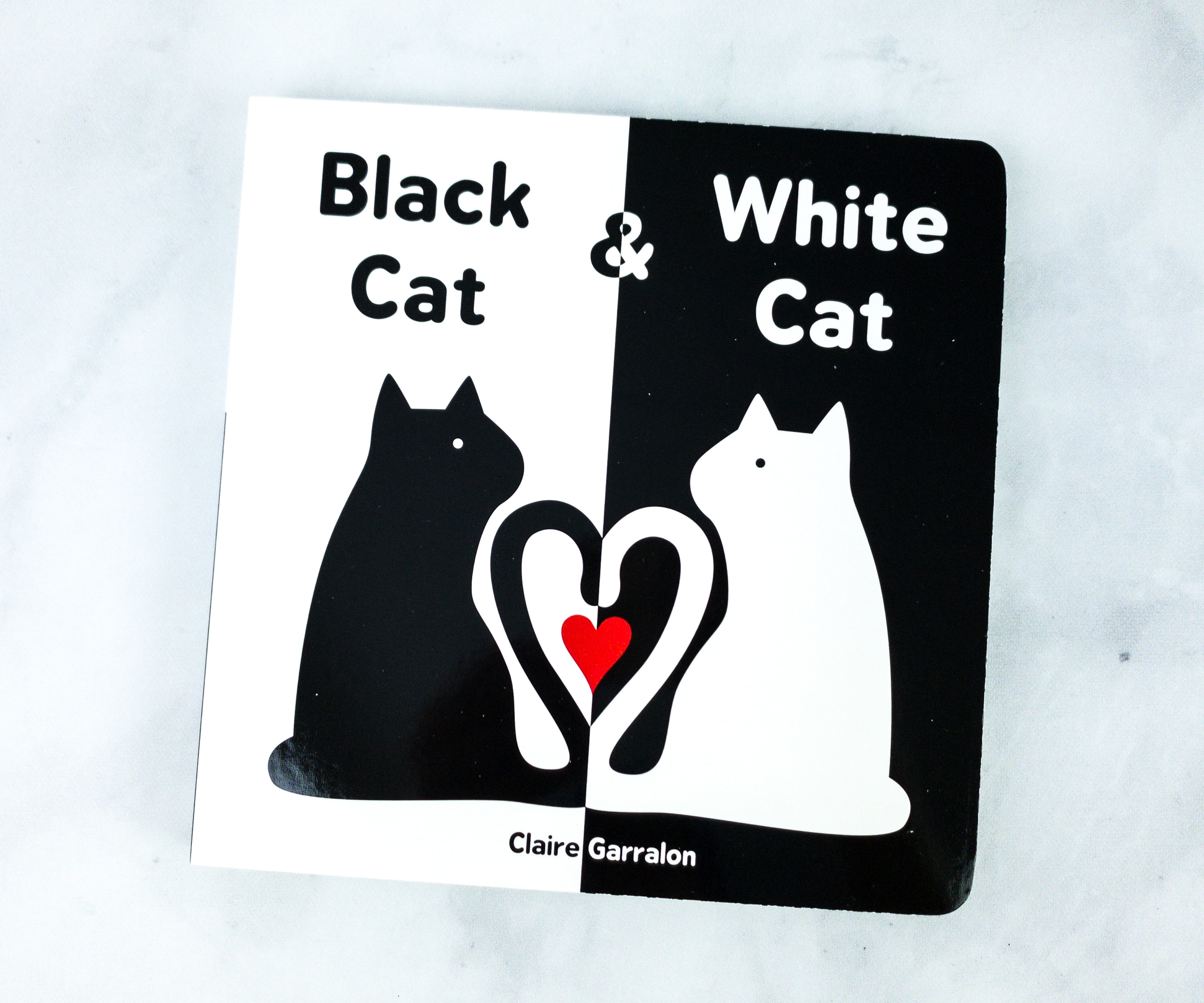 Black Cat & White Cat by Claire Garralon ($3.15)
A black and white board book with a colorful surprise!

Black cat and white cat are friends. But in a world of black and white, someone is always hard to see! Can they find a way to play together without someone disappearing?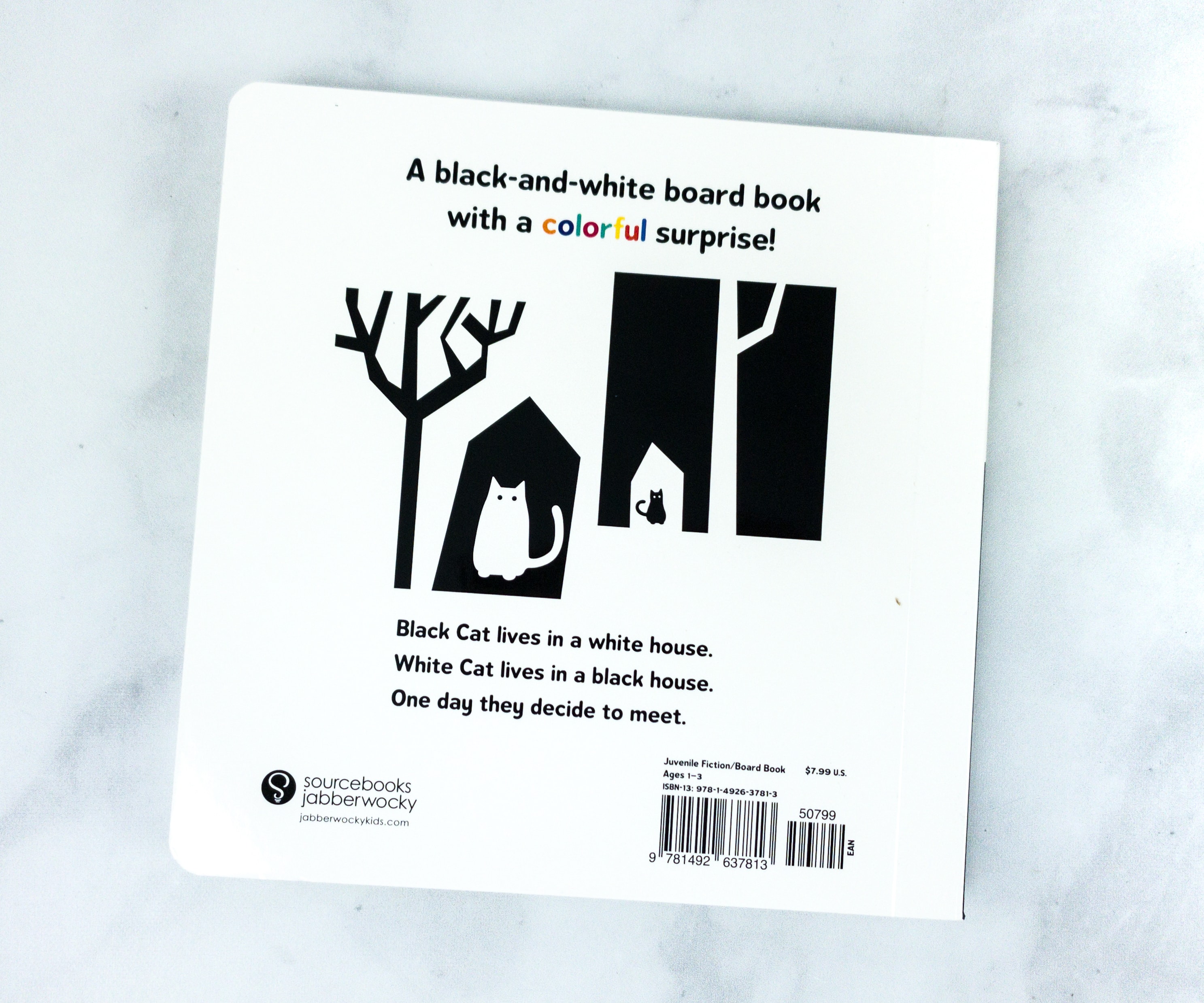 This high-contrast board book is perfect for babies! There are also a few colorful pages at the end, which make a fun surprise.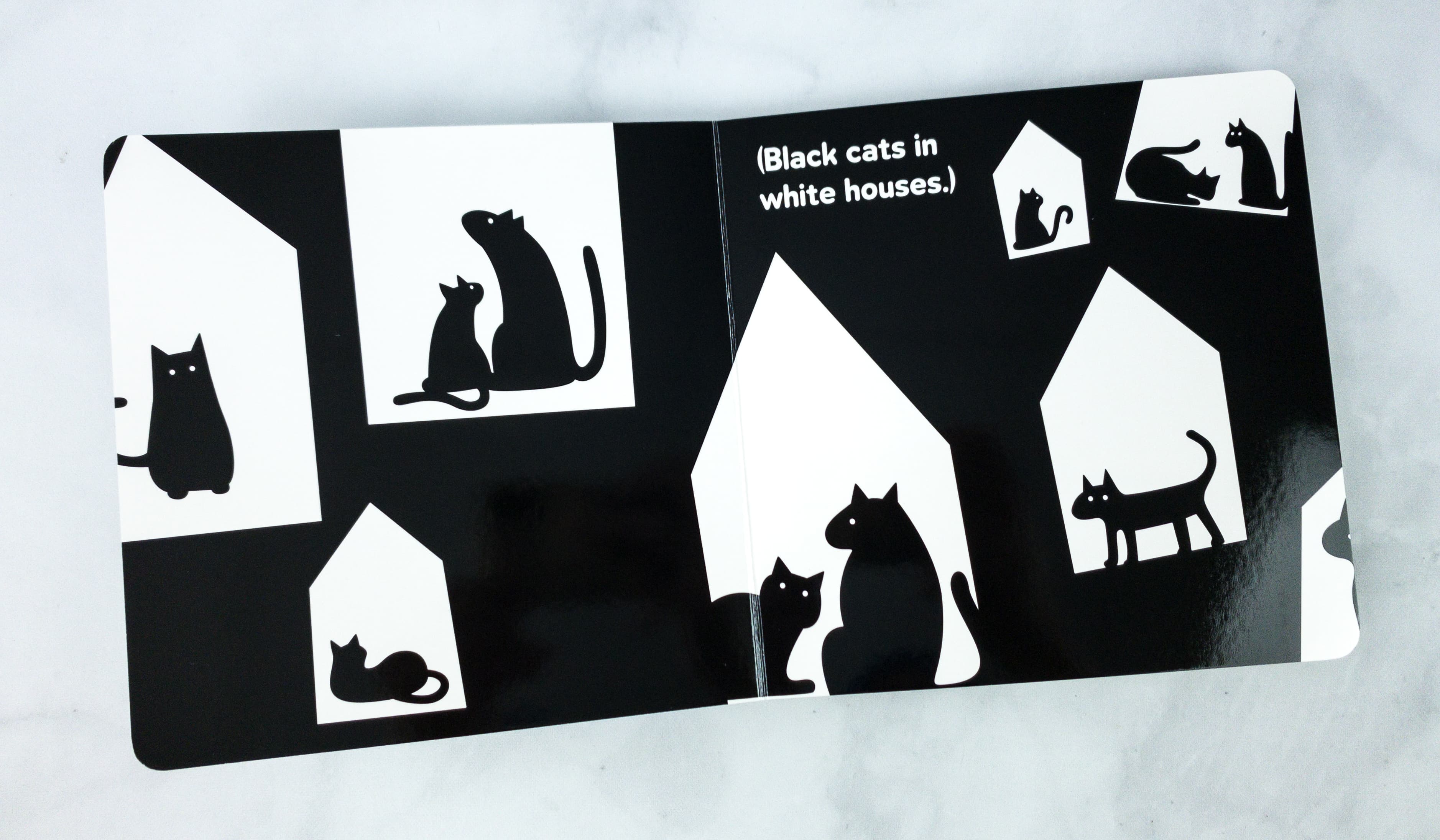 The story is really cute! The black cat lives in a white house where you can't see the white cat, while the white cat lives in the black house where the black cat will easily disappear.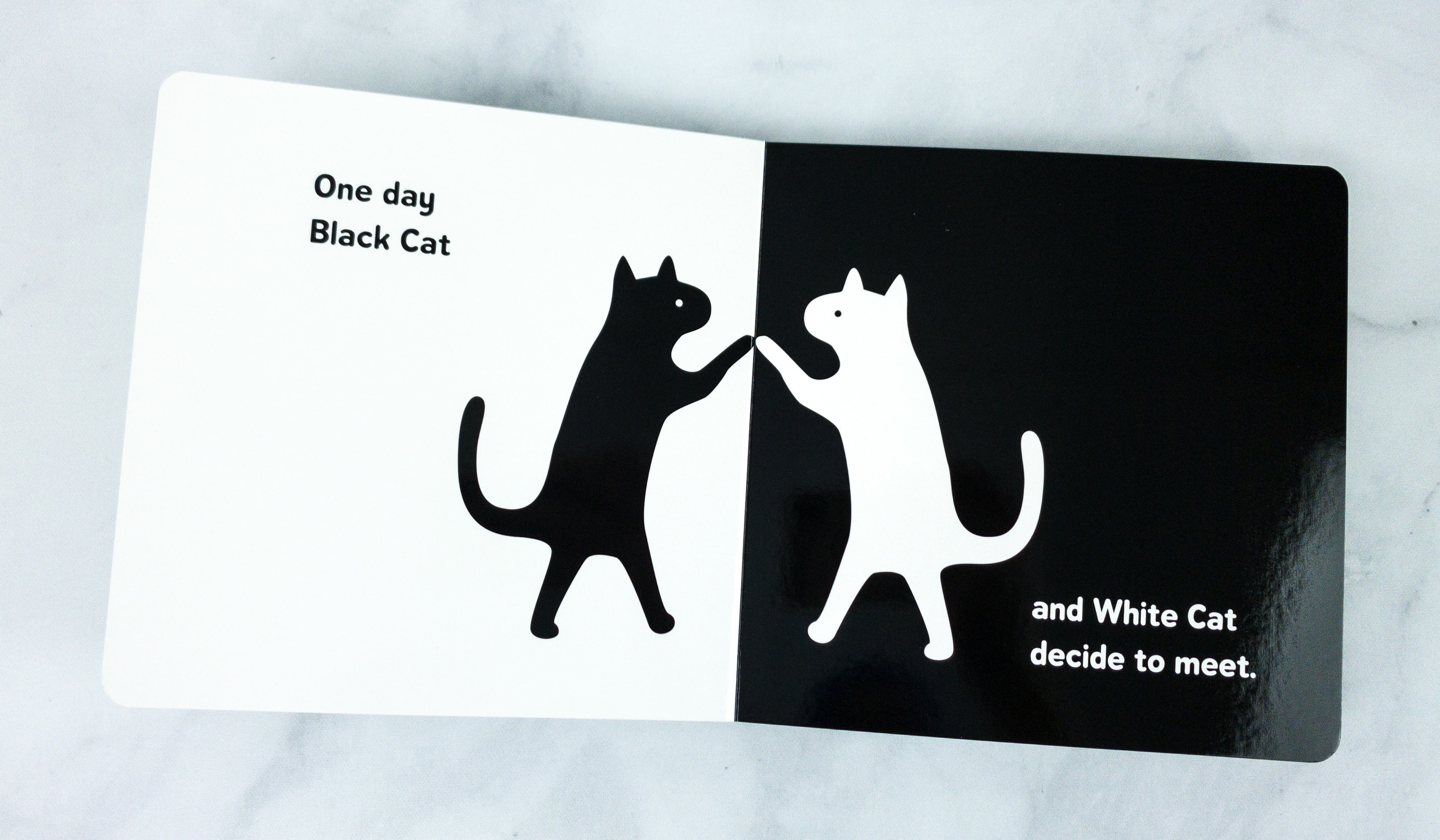 It's a nice book about friendship, and how the cats solved their worry about not seeing each other while playing.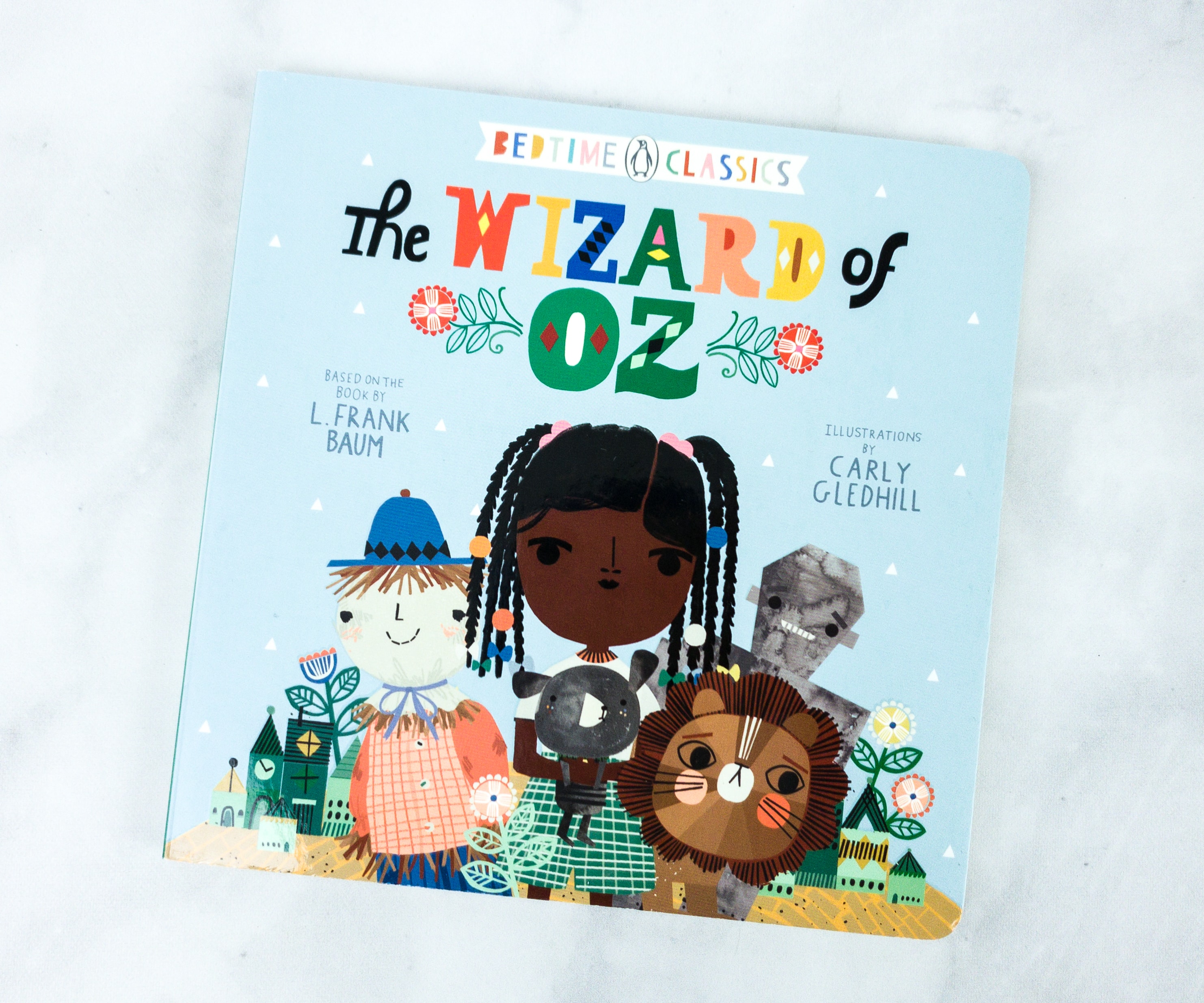 Bedtime Classics The Wizard Of Oz by L. Frank Baum ($5.49)
Bedtime Classics: charmingly illustrated board book editions of perennial favorites, simplified for the youngest readers!

Bedtime Classics introduce classic works of fiction to little literary scholars through character-driven narratives and colorful illustration. Designed to be the perfect one minute bedtime story (or five minutes–if you're begged to read it over and over), so parents can feel good about exposing their children to some of the most iconic pieces of literature, while building their child's bookshelf with these trendy editions!

When a tornado hits her small Kansas town, Dorothy is swept away to Oz To find her way back home, she follows the yellow brick road to The Emerald City and picks up a scarecrow, a tinman, and a cowardly lion, on their way to seek help from the Wonderful Wizard of Oz.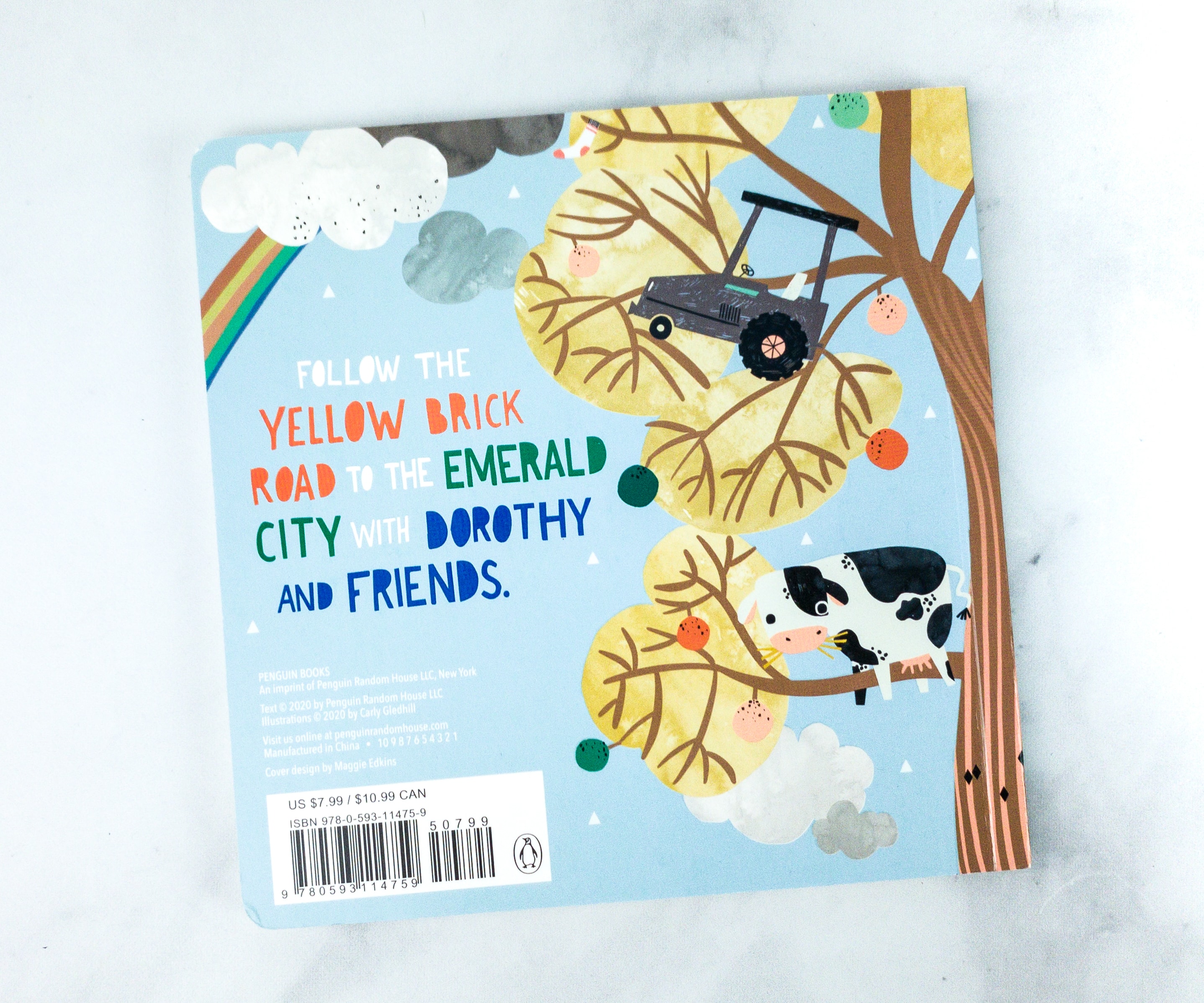 Wizard of Oz is a classic book that we love and this version is specially created for the younger ones.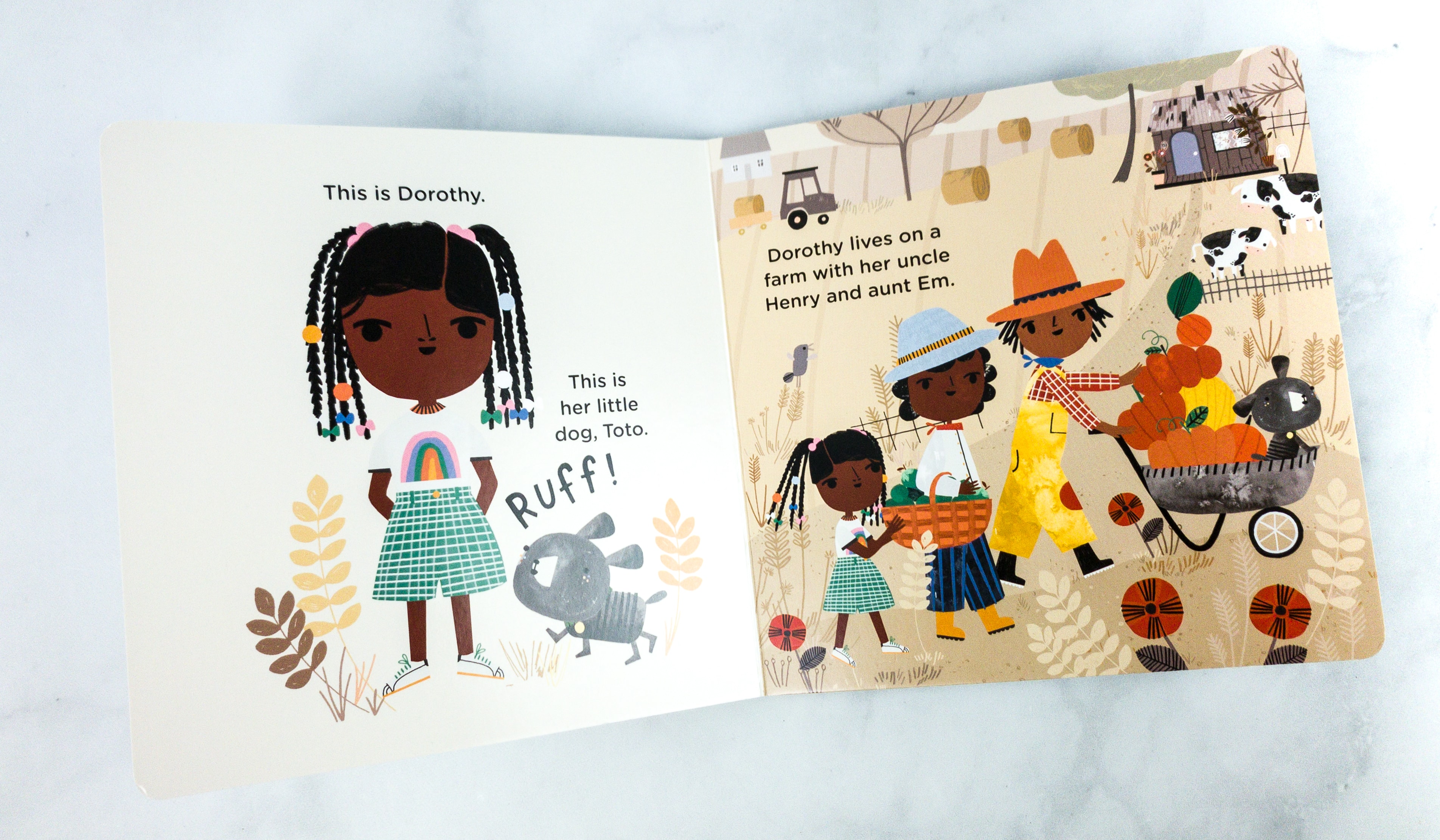 They made the words simpler and easier to grasp, and used colorful illustrations that appeal to kids.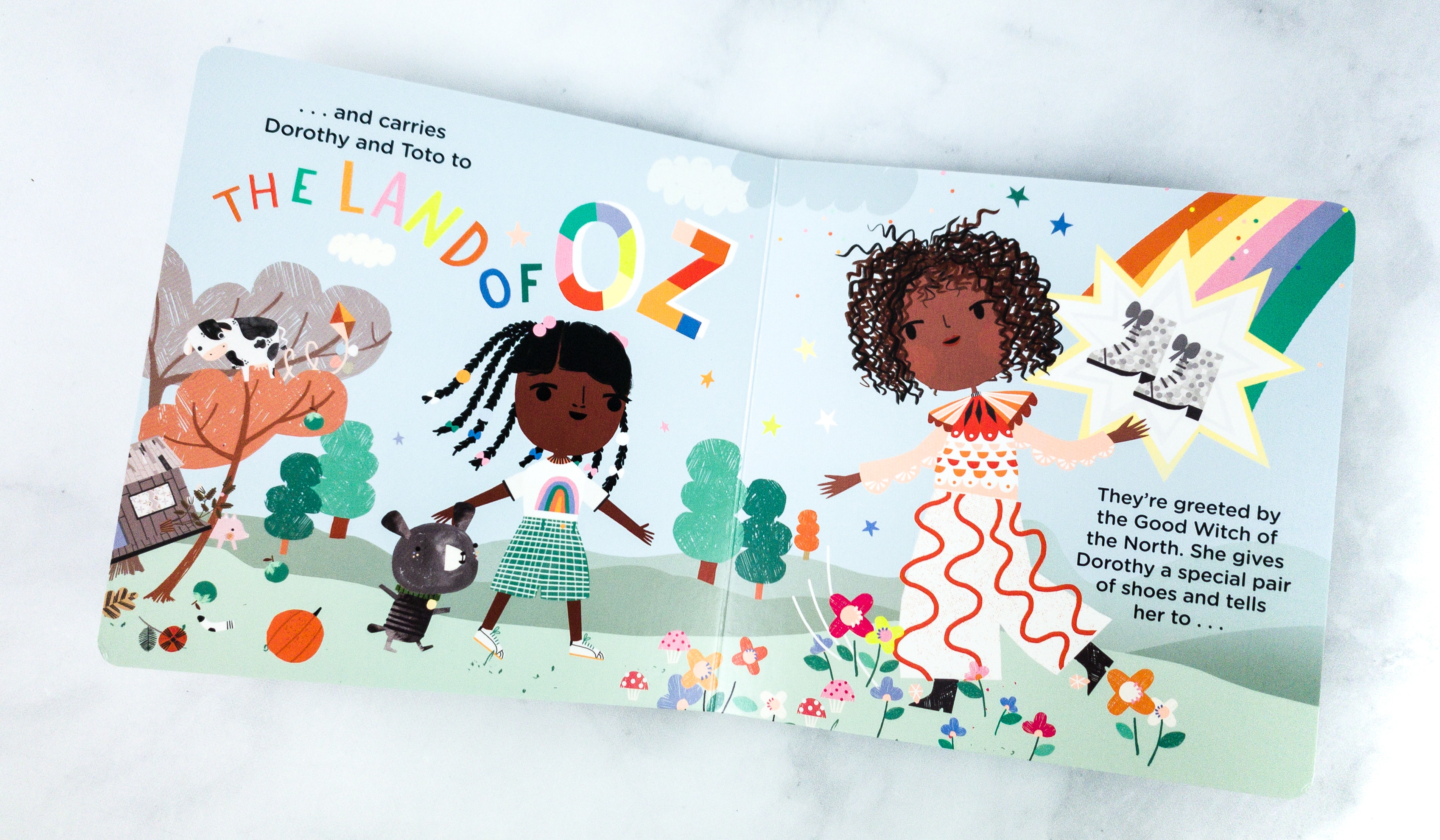 If your kids love adventure stories, this one is a perfect choice!
This is yet another precious selection of board books perfect for younger kids! The illustrations are colorful and fun, while the stories are enjoyable and even relatable. My kids' favorite is the animal sound book from NatGeo. They really had fun learning about animals and even tried imitating the sounds those animals make! The Wizard of Oz board book is another hit. It's a nice introduction to a timeless story! They were really able to retain the essence of the story while making it kid-friendly. Overall, we're happy with this month's books, and we are happy to add another set of amazing books in our growing book collection!
What do you think of the Amazon Prime Book Box Kids?