Allure Beauty Box is a monthly beauty subscription service that sends 5 deluxe sized product samples with a value of at least $50 and is curated by the editors of Allure Magazine, who choose and test the products themselves. It's $15 a month and if you sign up for a year-long subscription you will pay for 11 boxes and get 1 box for free.
Allure's monthly beauty box offers top-trending, editor-tested makeup and beauty picks with a $70+ value for only $15.
DEAL: Sign up for the Allure Beauty Box and receive a free bonus gift!
My items were wrapped in red tissue paper.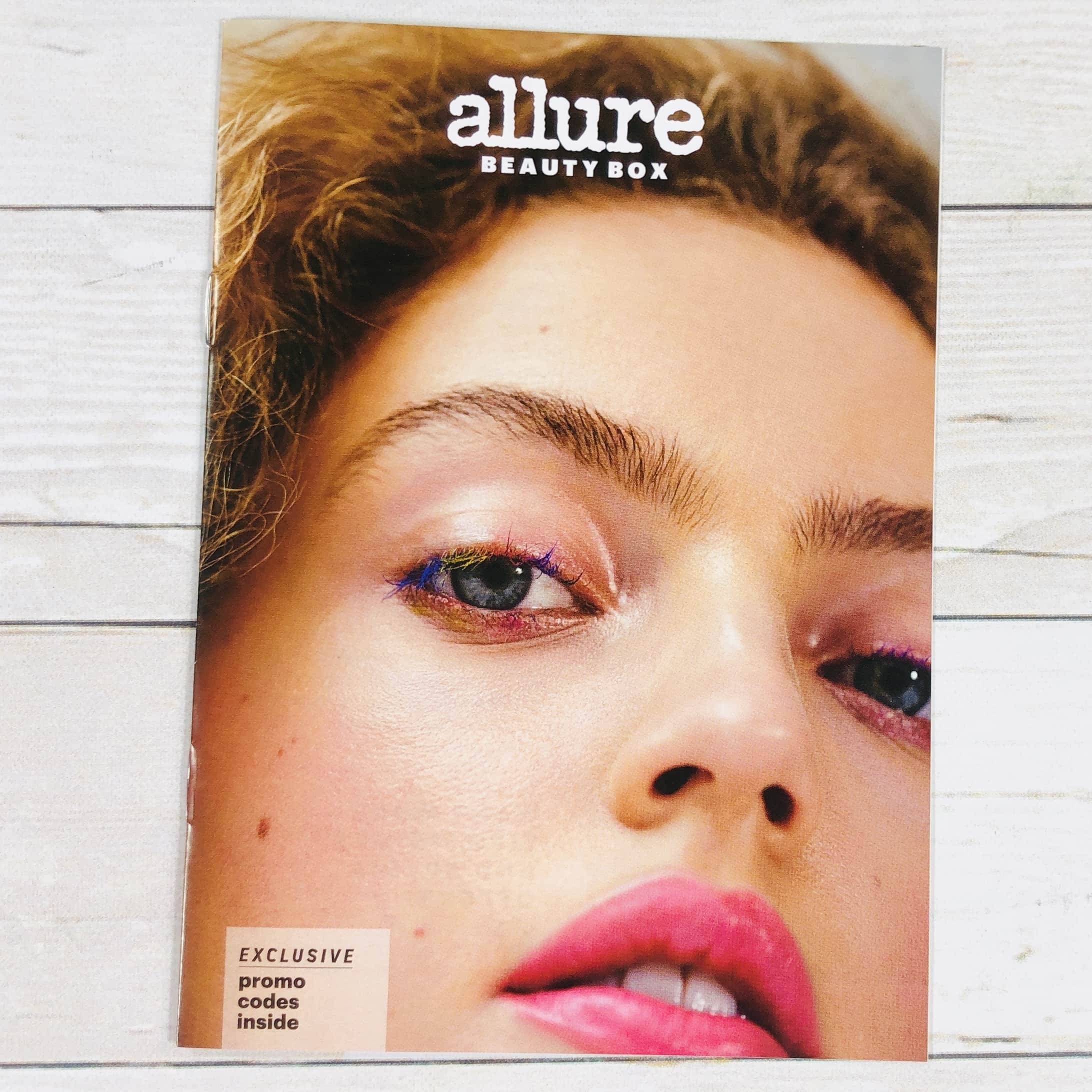 Allure is a magazine so they produce a mini-magazine with all the featured items in the box.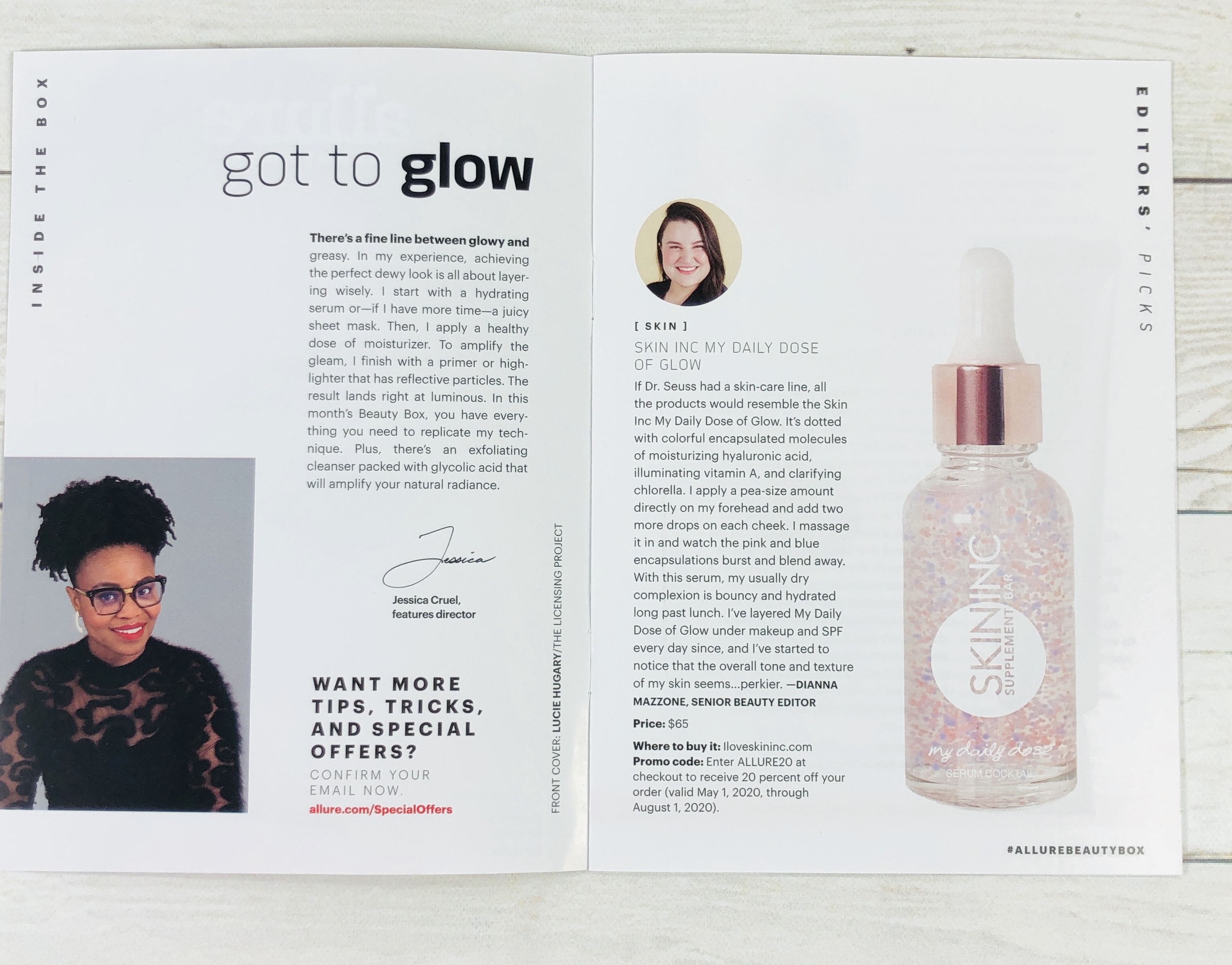 The magazine lists each product, the MSRP of the full-sized product, and where you can find more. Plus, you can find some discount codes for a future purchase.
NOTE: Allure sometimes sends several box versions so your mini-magazine and products (and value) may differ from mine. For instance, subscribers will receive either the VDL primer OR the Anastasia brow gel.
I appreciate that the editors let us know what they thought of each product.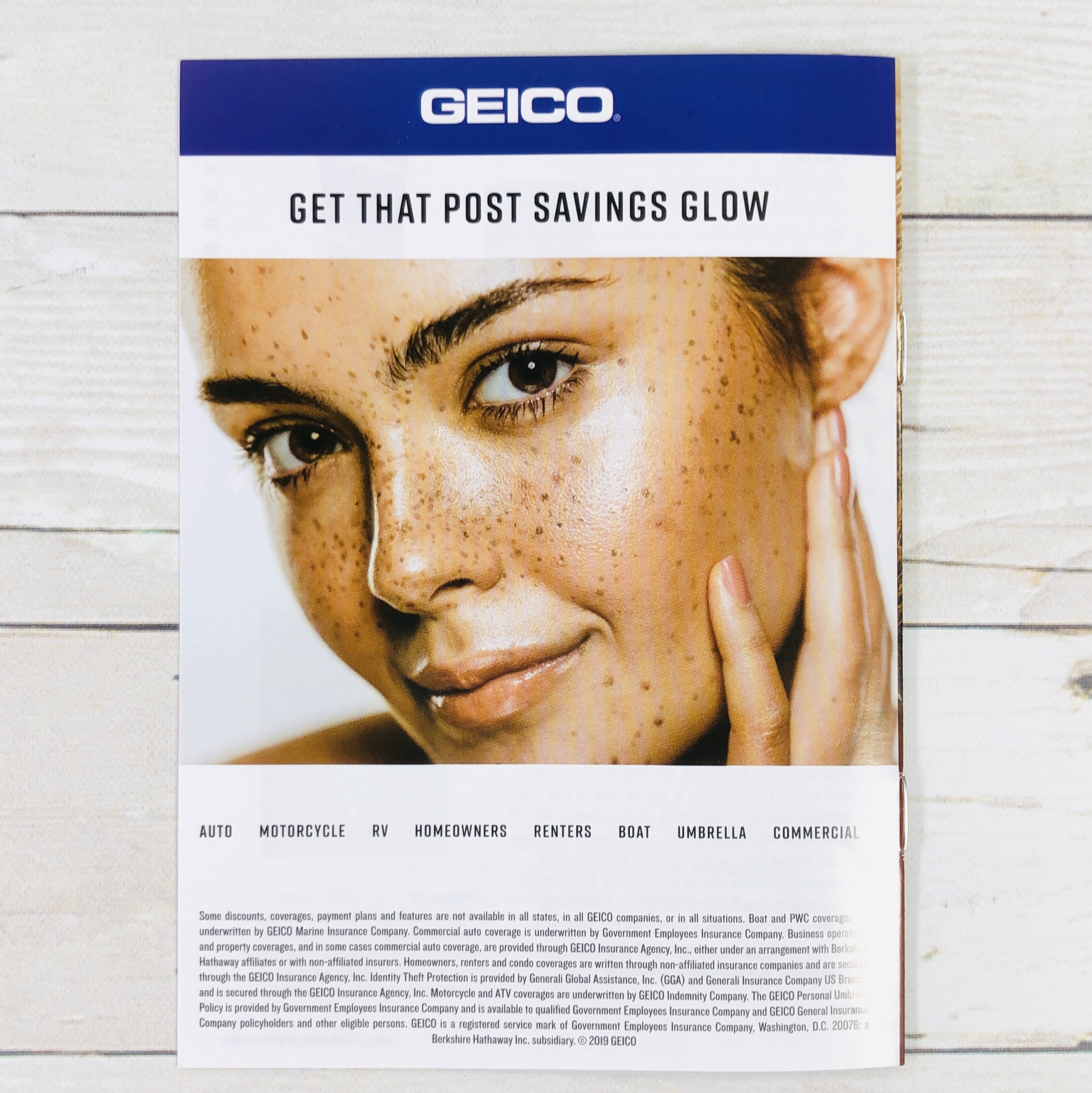 The back had an ad for insurance.
Some of the items came in individual boxes.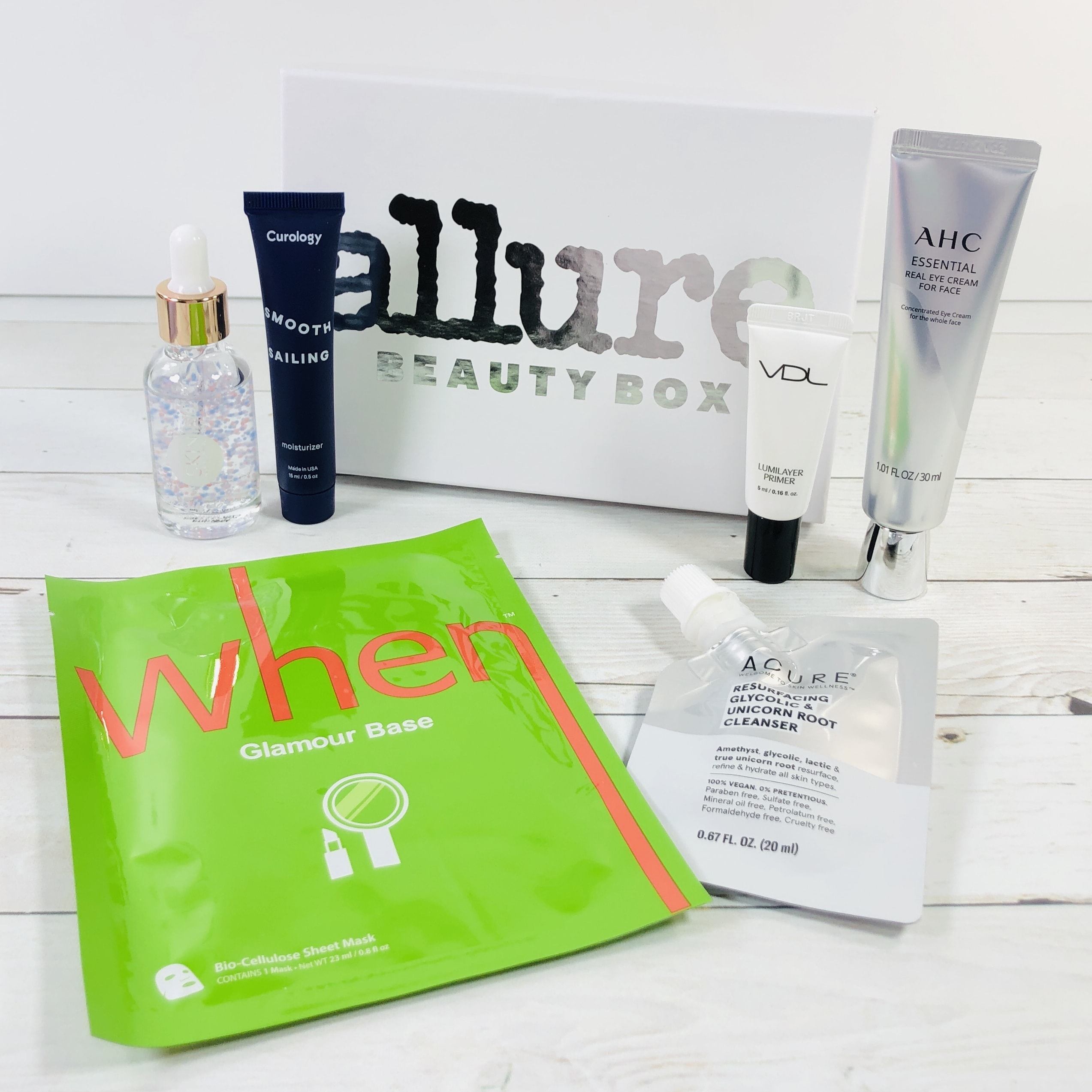 Everything in my box! I received six items in my May box.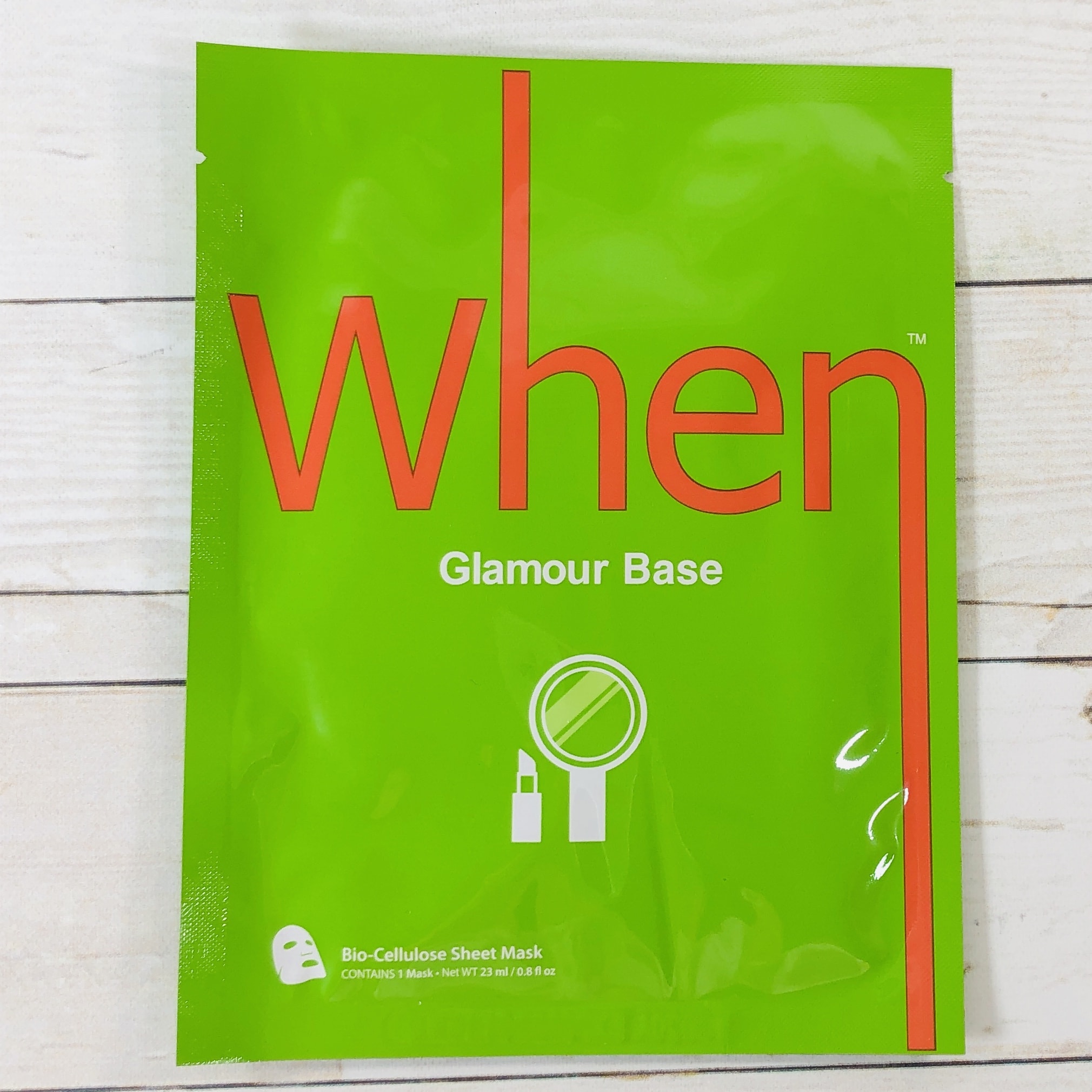 When Glamour Base Bio-Cellulose Sheet Mask ($7) I usually think of face masks being used in the evening, but this one is supposed to be used in the morning, before putting on makeup. Of course, if you have a special evening out planned then by all means it will work well then too.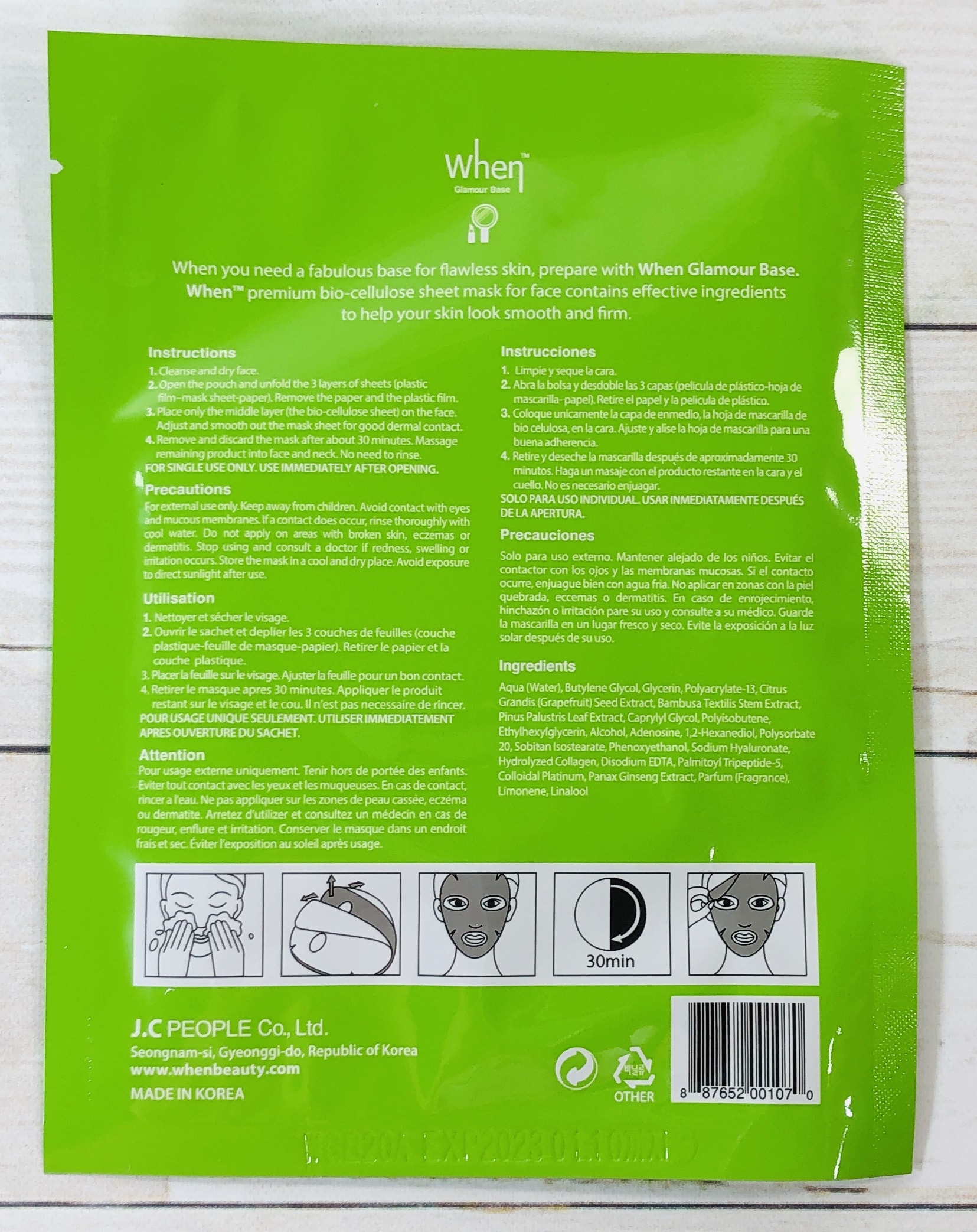 Apply to a clean face and let set for around 30 minutes. Afterwards, you can rub the rest of the serum into skin and then apply your makeup. Adenosine, collagen, and peptides are supposed to help improve skin's elasticity, while hyaluronic acid is a known humectant, drawing moisture to the skin.
Acure Resurfacing Glycolic & Unicorn Root Cleanser ($2.17) is a creamy face wash that is made with something called "unicorn root", which mimics estrogen and is supposed to promote collagen and elastin formation in the skin. Hemp seed oil, amethyst, and rose quartz are also supposed to help with brightening the area.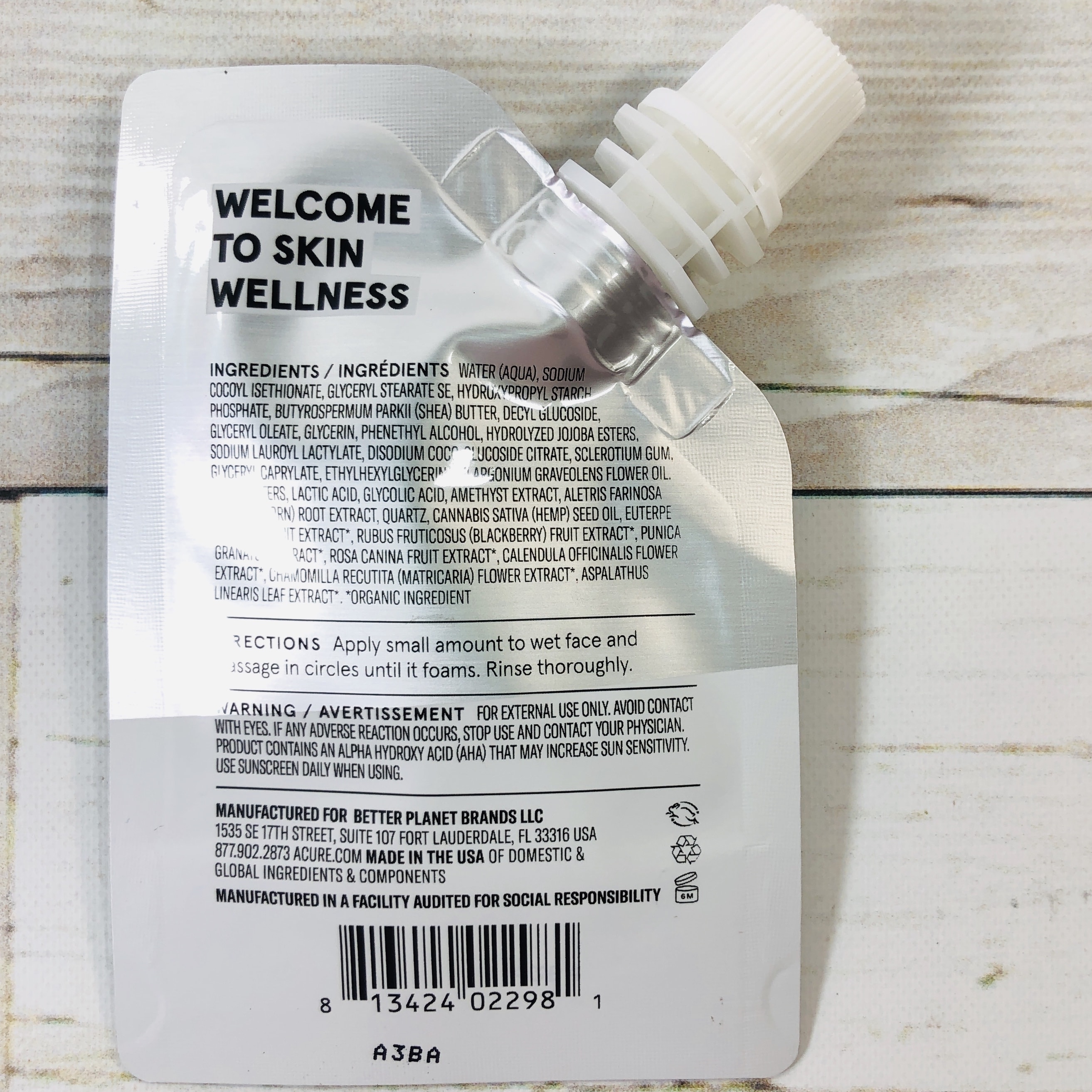 Apply to skin and then rub it around, it will turn from a cream to a foam. I used way too much and my skin felt dry afterwards but it got off all of my makeup. The smell wasn't wonderful, but then the cap wasn't sealed so it may have been off or it could just smell like that anyways. No unicorns were hurt in the making of this product.
Curology Smooth Sailing Moisturizer I recently tried a Curology cleanser and was really happy with it so I was eager to try their moisturizer.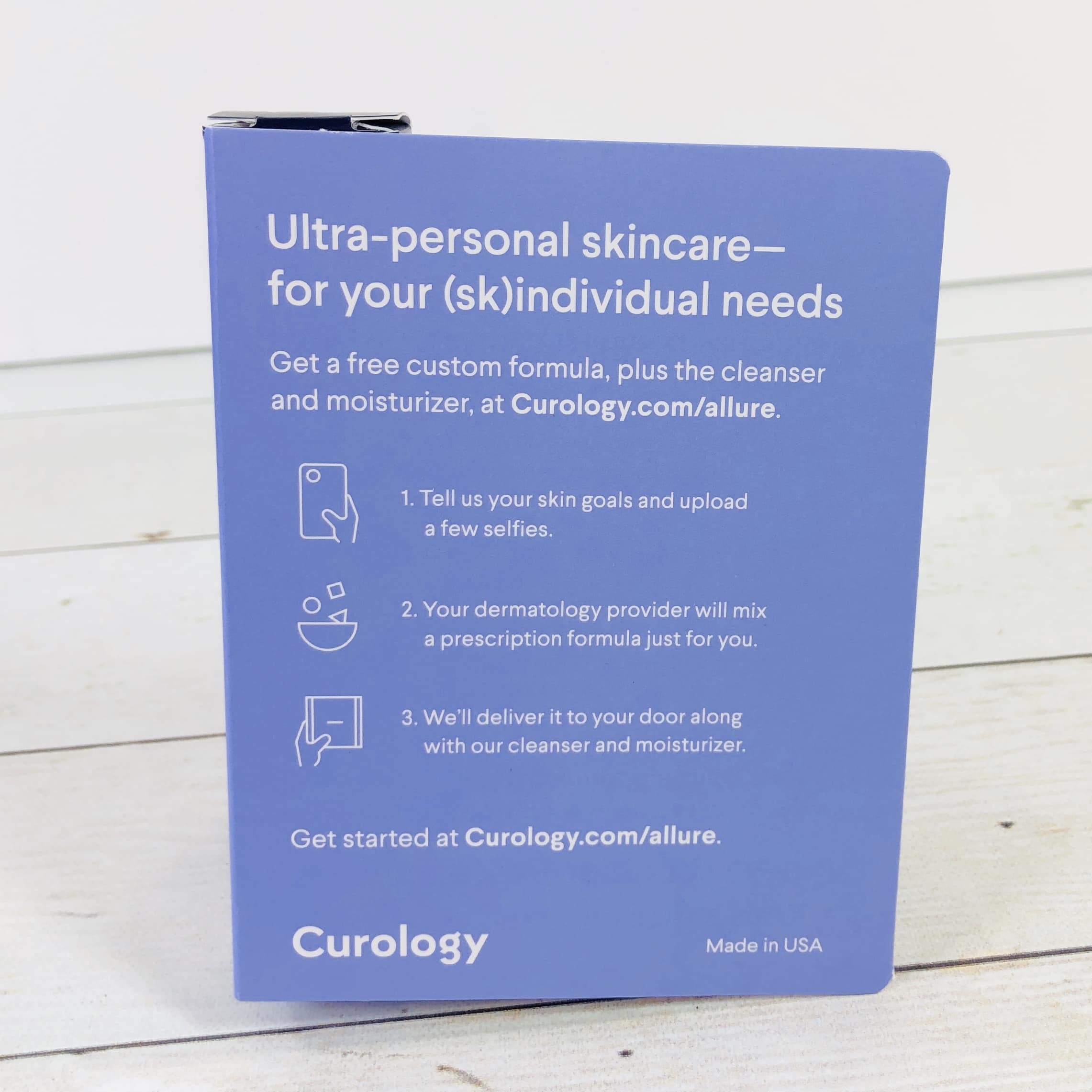 Curology is a subscription-based business that sends prescription skincare treatments along with a non-prescription cleanser and moisturizer. Unfortunately, the cleanser and moisturizer are not sold separately.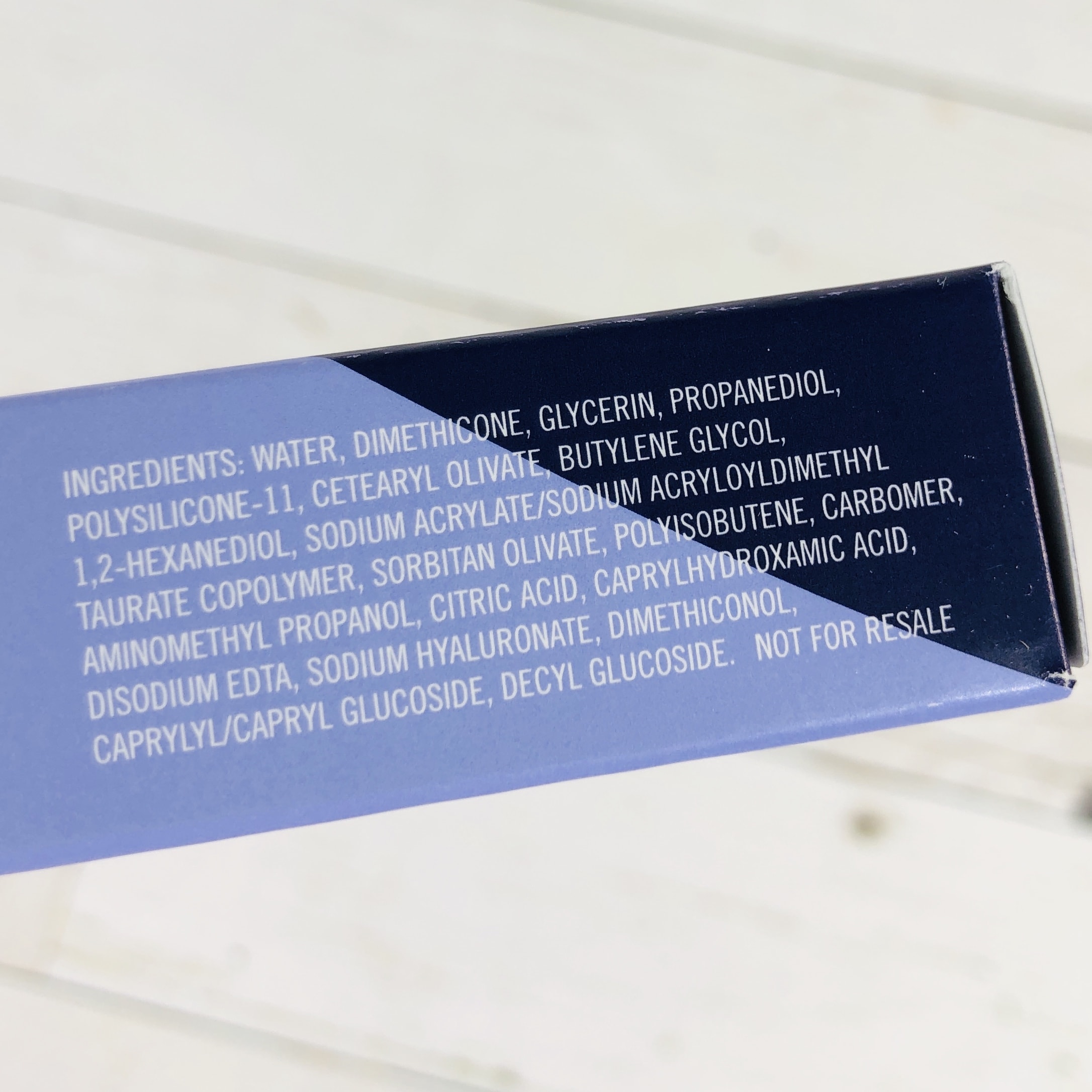 The ingredients include hyaluronic acid, dimethicone, and glycerine. I applied it to damp, clean skin but at first I thought I had applied a cleanser, it didn't immediately blend in. Maybe I should have waited until my face was dry? It felt a little tacky too, at least until it was fully dry. It wasn't greasy at all and has no scent.
UPDATE: Thanks to another Deb in the comments below, I discovered that it was indeed the moisturizer. I received this email on 5/22:
Due to a manufacturing error, some customers may receive a mislabeled product from Curology in their May Box. The tube of the Smooth Sailing Moisturizer may contain Curology's cleanser instead. Please test the product before applying. A good indicator that you may have received a cleanser instead of the moisturizer is that the cream will suds up if water is added to where you have applied the product.

We apologize for this unexpected error and have worked with the brand to ensure that customers who received the wrong product can request a replacement. Please complete the form at this link for Curology's Customer Care team by June 30th in order to request your replacement
AHC Essential Real Eye Cream For Face ($28.99) The idea behind this K-beauty product is that it's an eye cream that can also be used on the face. Just about any facial moisturizer out there can be used in the eye area too, although some people prefer a creamier cream under the eye area.
Yikes, what a long ingredient list! I don't believe that "the more, the merrier" applies to skincare. If you have an adverse reaction, then it's going to be hard to pinpoint the problem. It looks like niacinamide is kind of high on the list, along with dimethicone and panthenol. The list is very hard to read. The lotion smells like floral perfume and if you have sensitive skin or eyes, this might be too strong for you. Like the Curology moisturizer, it doesn't leave much of a creamy feeling behind.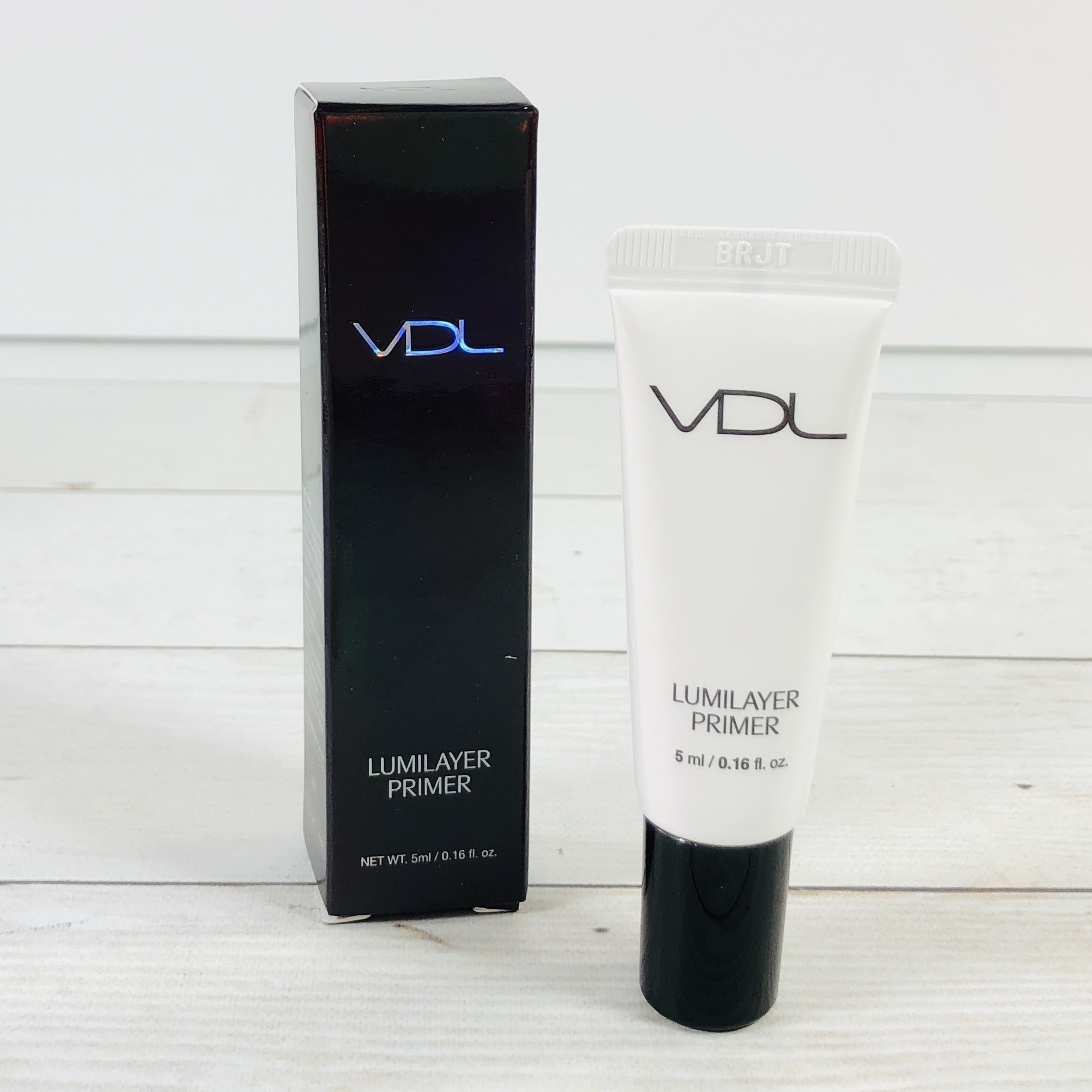 VDL Lumilayer Primer ($5.33) is a primer that has red and blue particles in the formula which are supposed to give a "lit from within" glow when used under foundation.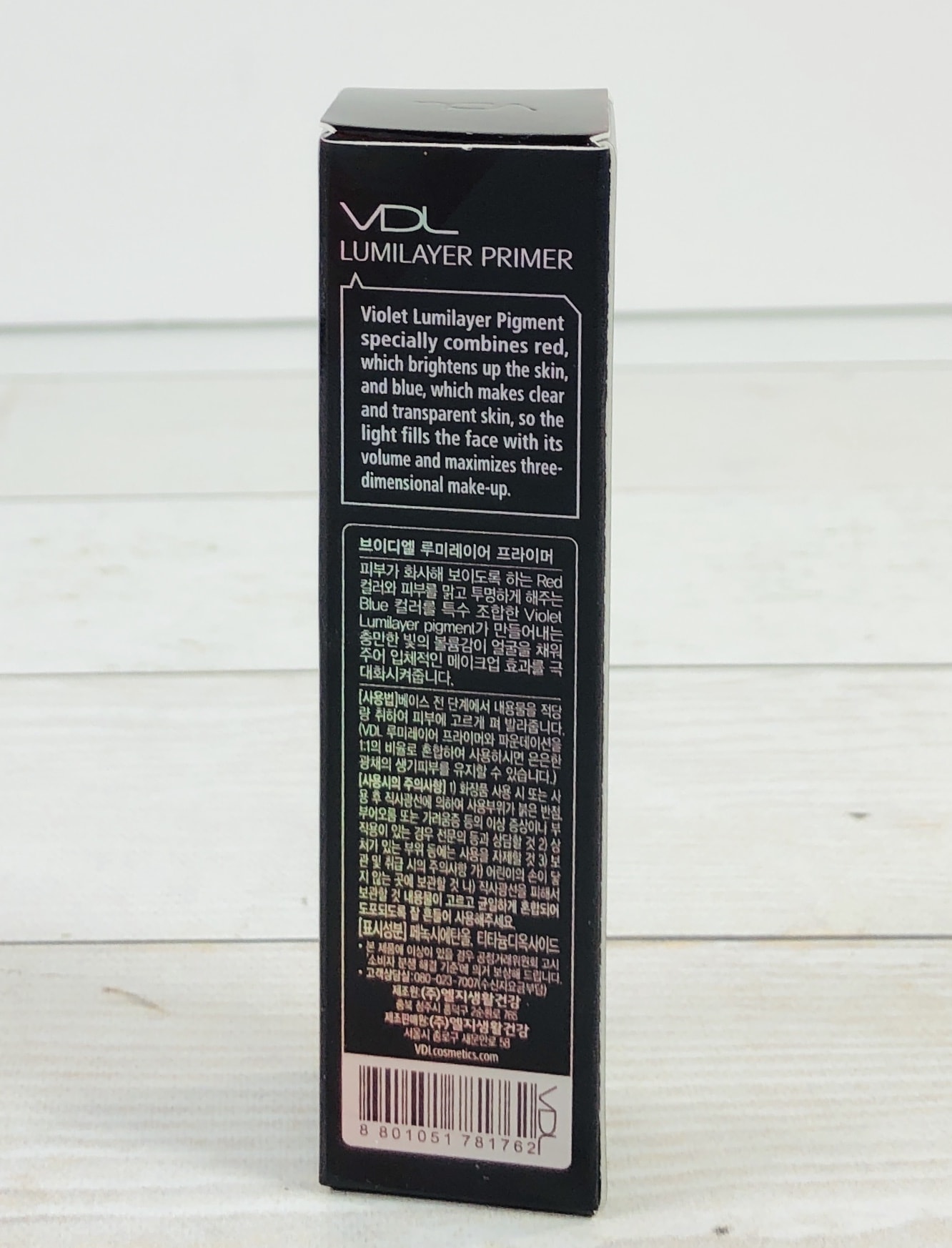 The brand comes from Korea and I applied it to my cheeks, nose, and forehead before moving on to foundation. As I expected, the foundation covered up whatever was there and so the product didn't work as advertised. You could apply over top of foundation instead, or if you prefer not to wear foundation the it would give skin a glow.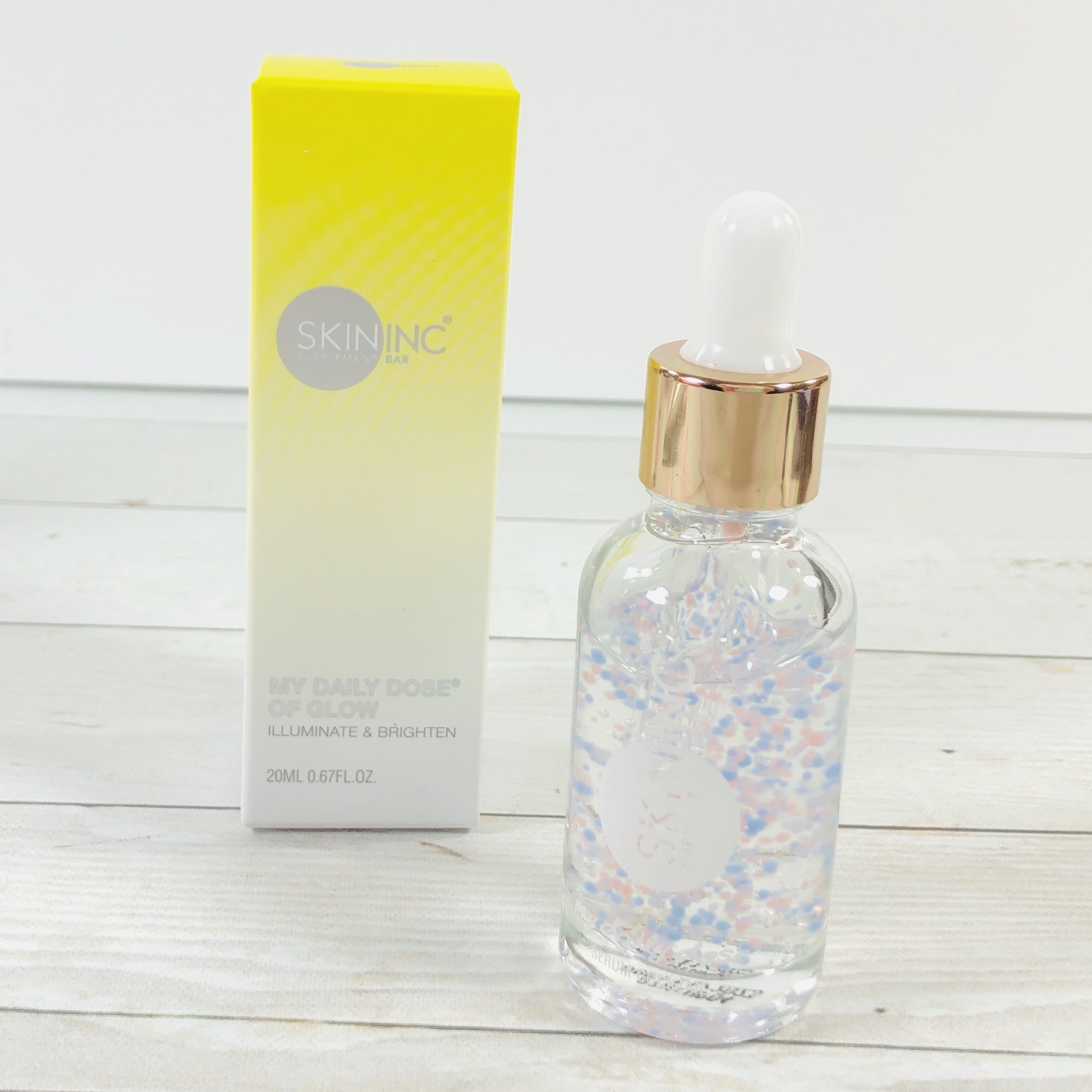 Skin Inc My Daily Dose of Glow Illuminate & Brightening Serum ($65) I think this must be what it feels like to rub silk all over your face, it felt so nice!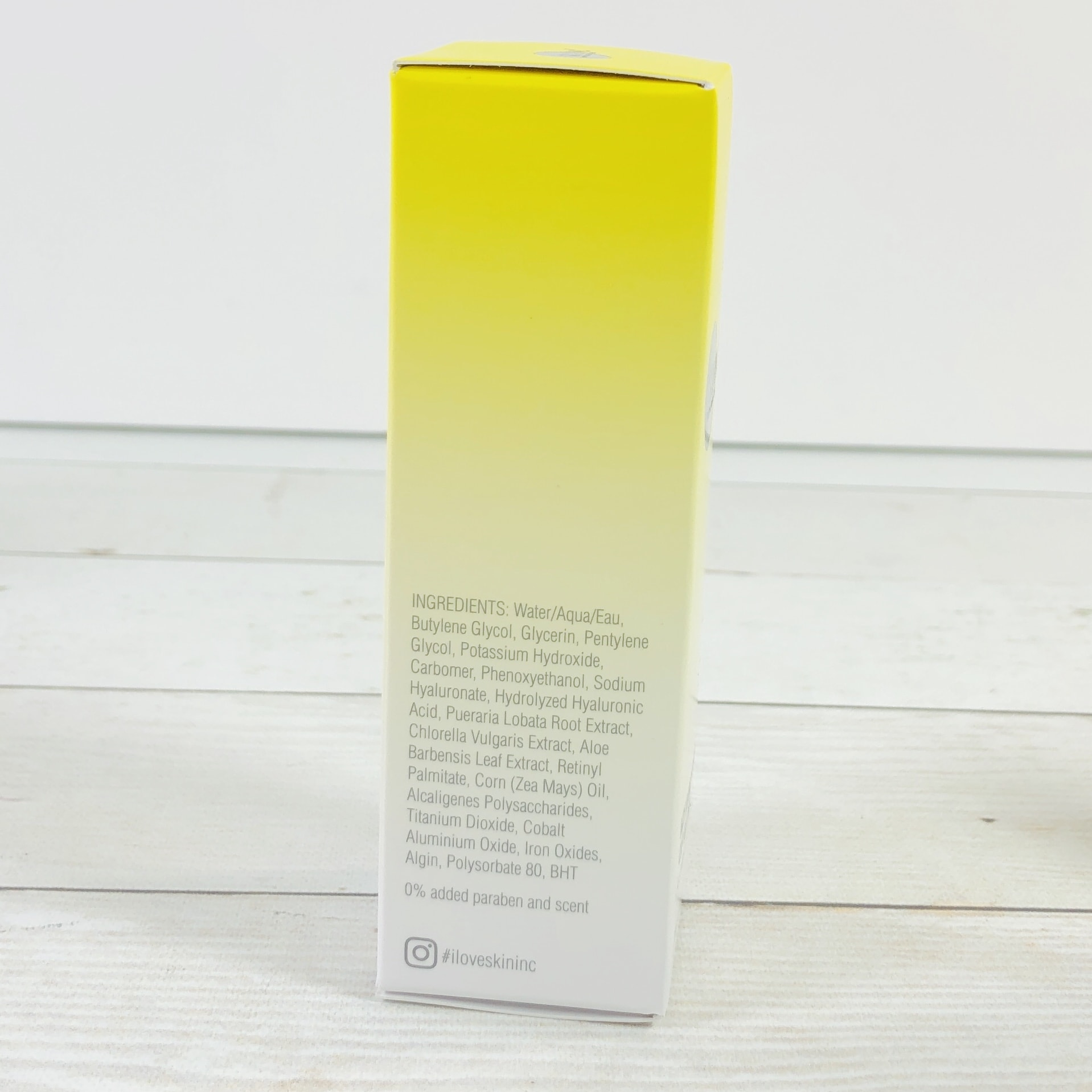 Hyaluronic acid hydrates the skin while chlorella is supposed to help brighten the face.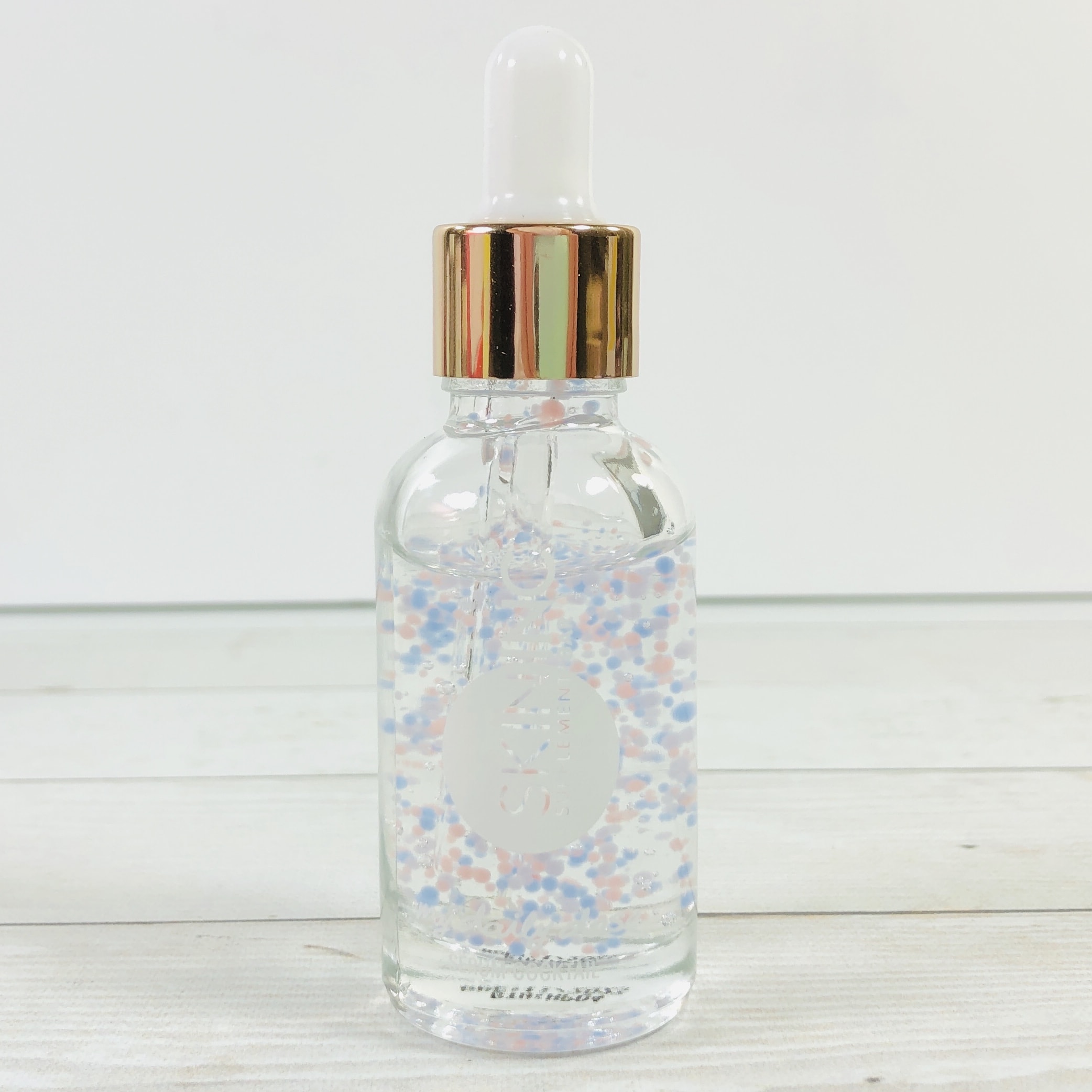 The hydrating ingredients are encapsulated and burst as you apply to the skin.
It felt like water with a hint of something extra and was non-greasy and non-sticky. I applied it to clean skin and then used my usual sunscreen over top with no pilling issues. I think it did make me look bright and glowy and I'm happy with it. There was no discernible scent.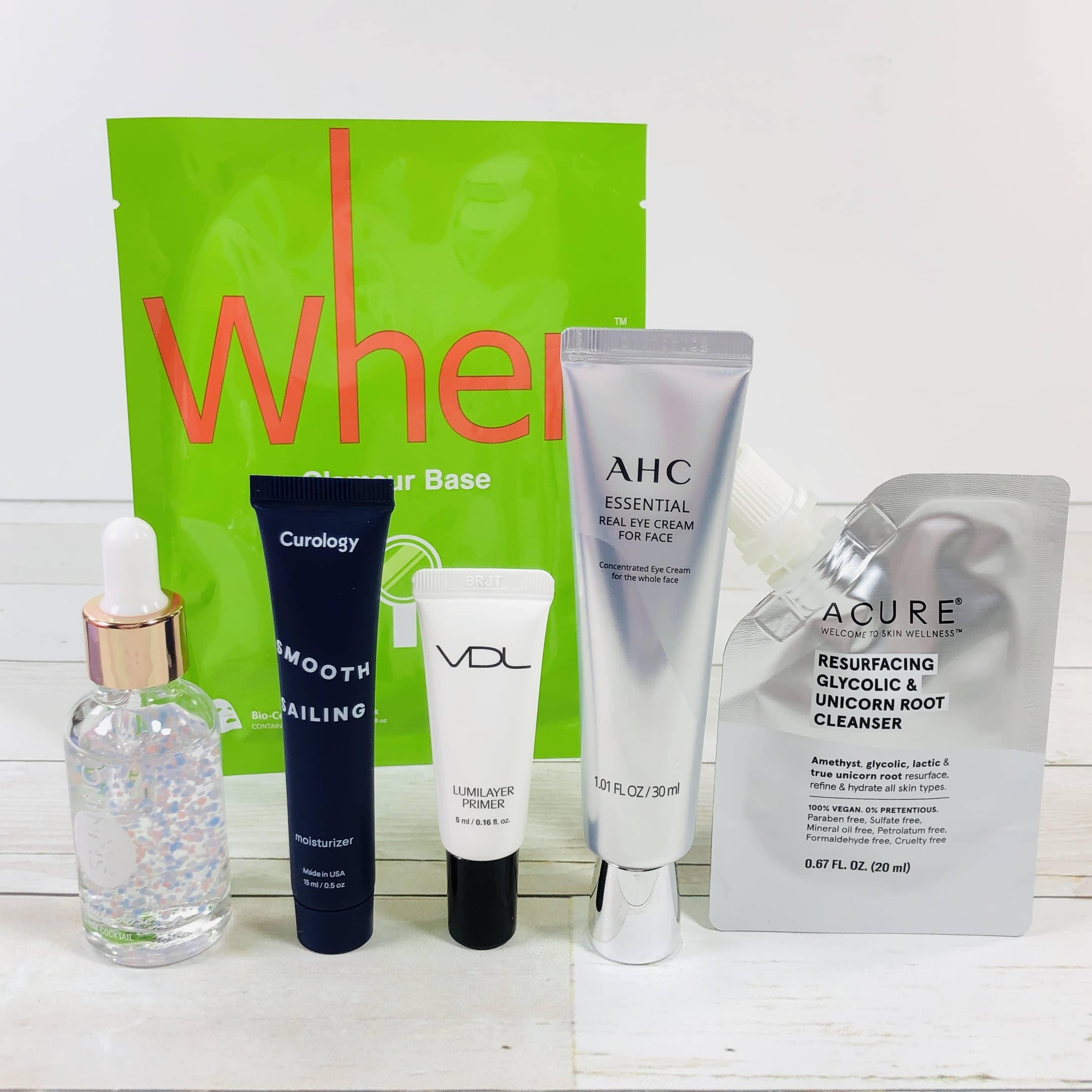 Allure sent quite an assortment skincare products so subscribers can present a radiant face as they venture out of their houses again. If you are into skincare then this is the perfect box for you this May! I really liked the Skin Inc serum, it helped my face shine without looking like a grease slick and the Acure unicorn root cleanser worked well as a one-step makeup remover on those nights when I stay up late watching too much television. I've taken a peek at the upcoming boxes and they look like they will be heavy on the skincare too, so if you like trying various beauty brands then stay tuned. The value for the May box was around $108.49, not including the Curology moisturizer!
Have you tried Allure Beauty Box yet? What did you think of this month's box? Let me know in the comments!