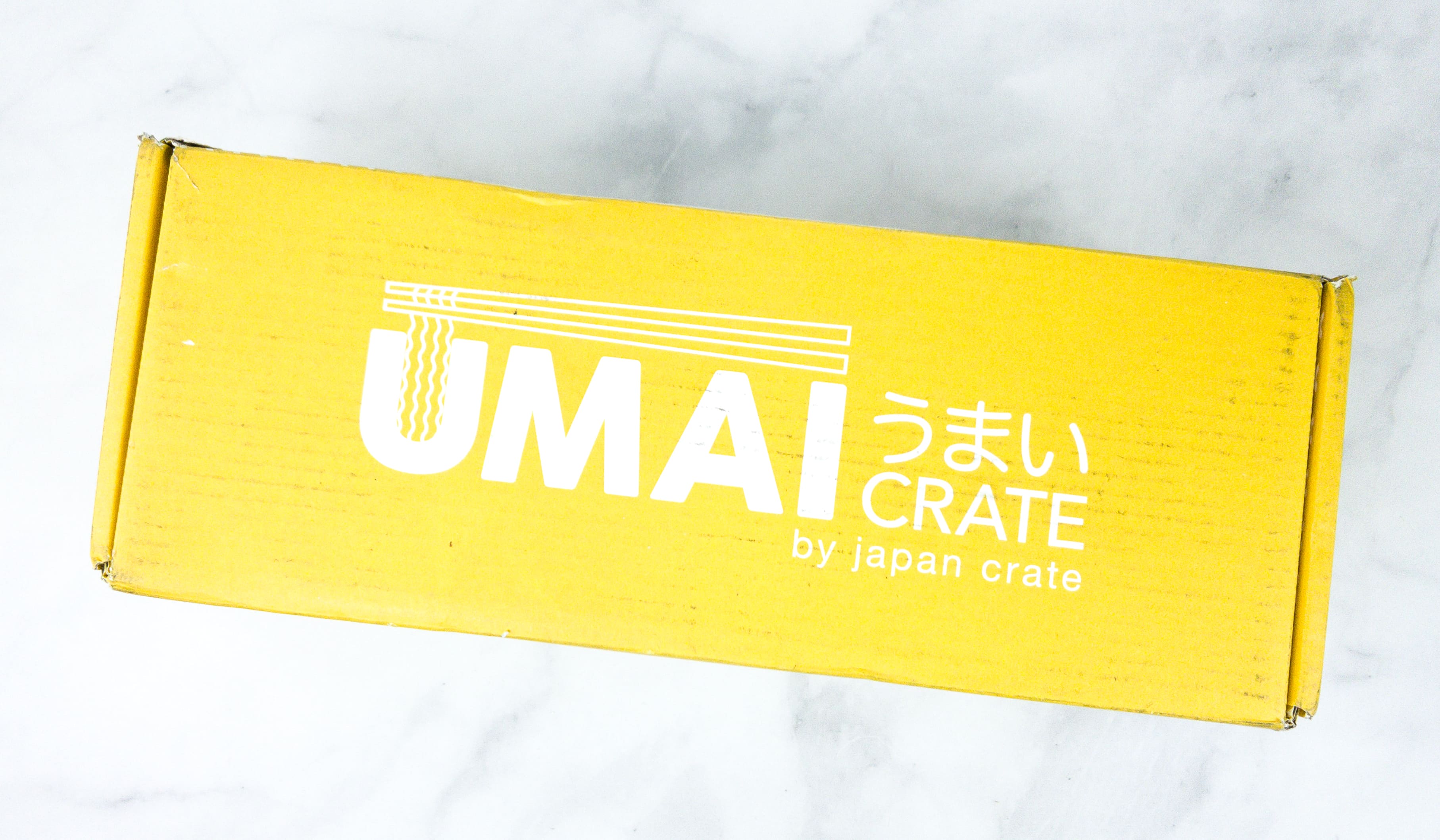 Umai Crate is a monthly subscription box that brings you exclusive Japanese-style noodles every month. The subscription costs $25 per month, and you'll get 7-8 noodles, plus bonus items like gachapons, collectible chopsticks, and more.
Umai Crate is from the same makers that bring you Japan Crate, Doki Doki Crate, and Kira Kira Crate!
DEAL: Take $3 off your first crate. Use coupon code HELLO.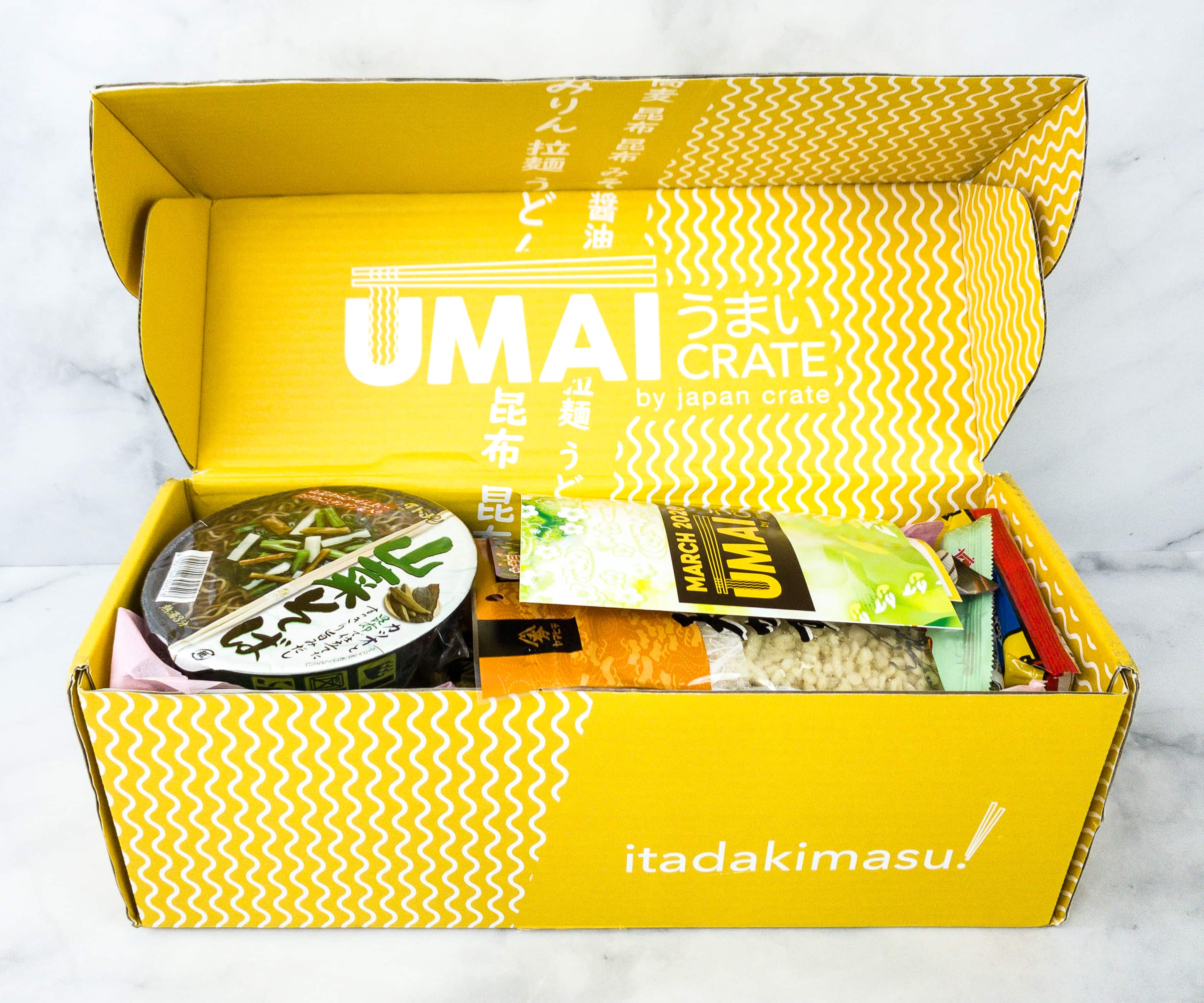 I'm excited to try this month's featured noodles!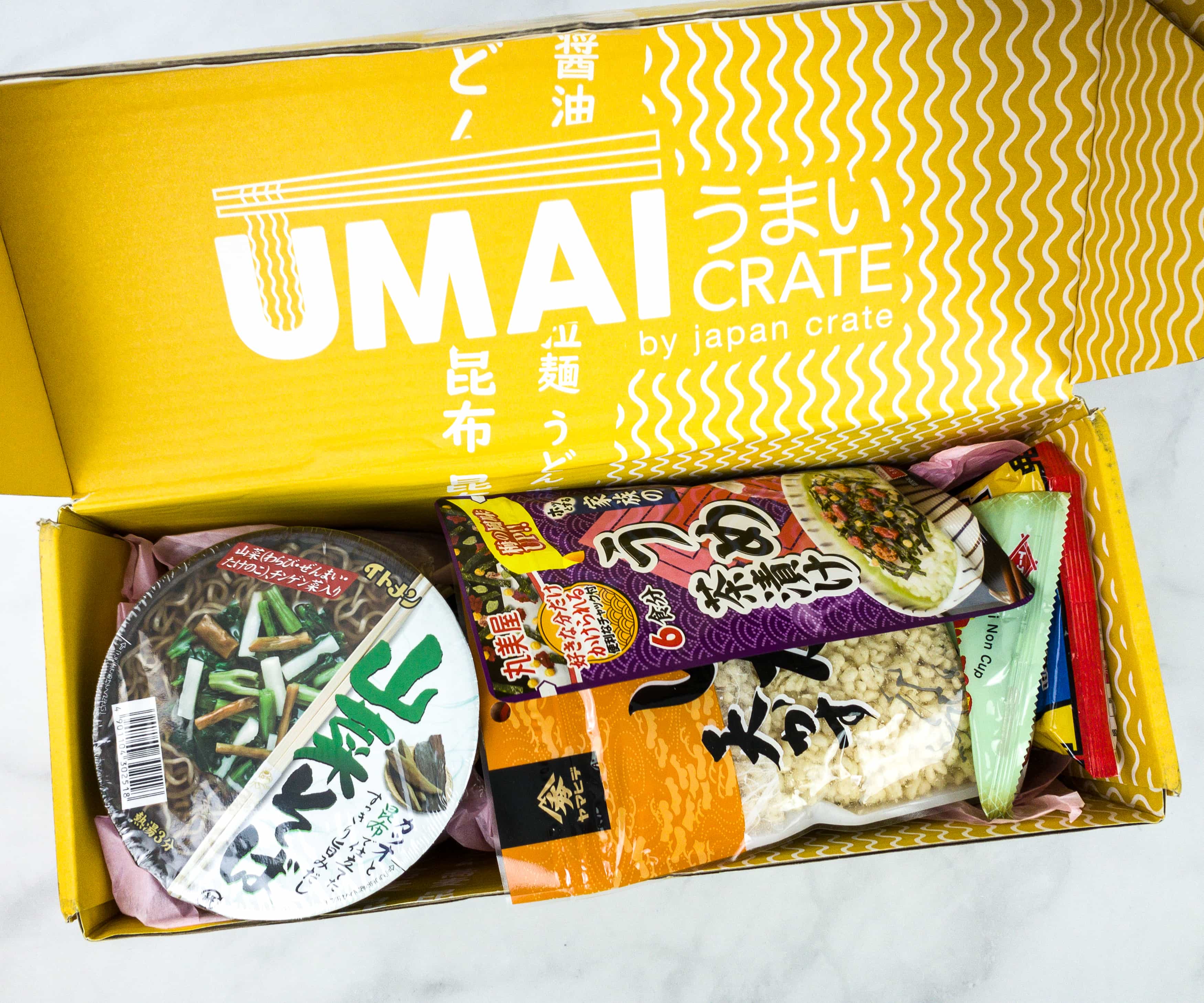 This is the March 2020 edition of Umai Crate. The box is almost the size of a windowsill planter, and it's packed with yummy noodles!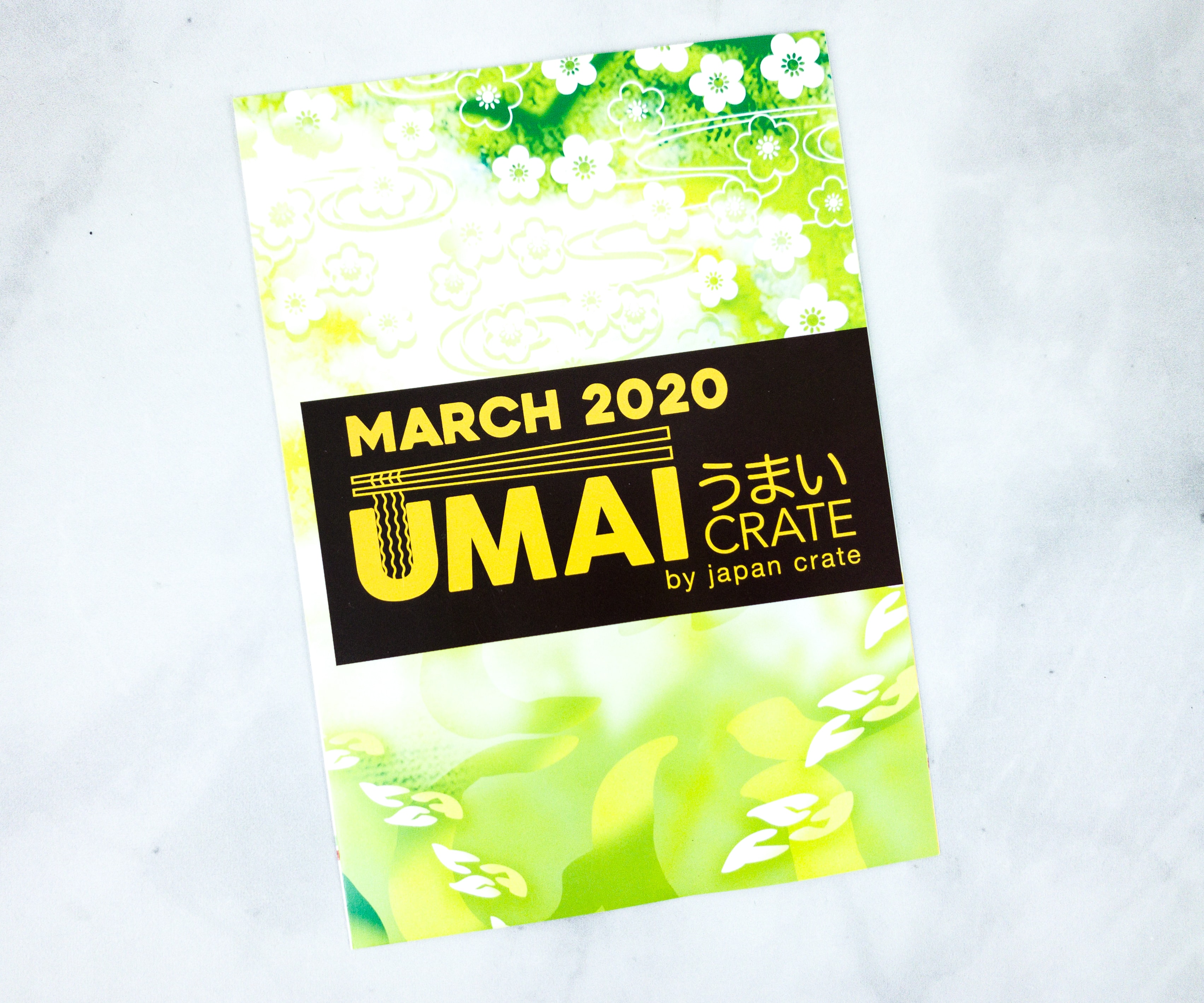 It includes a booklet that contains a couple of fun articles about noodles and the noodle eating culture in Japan.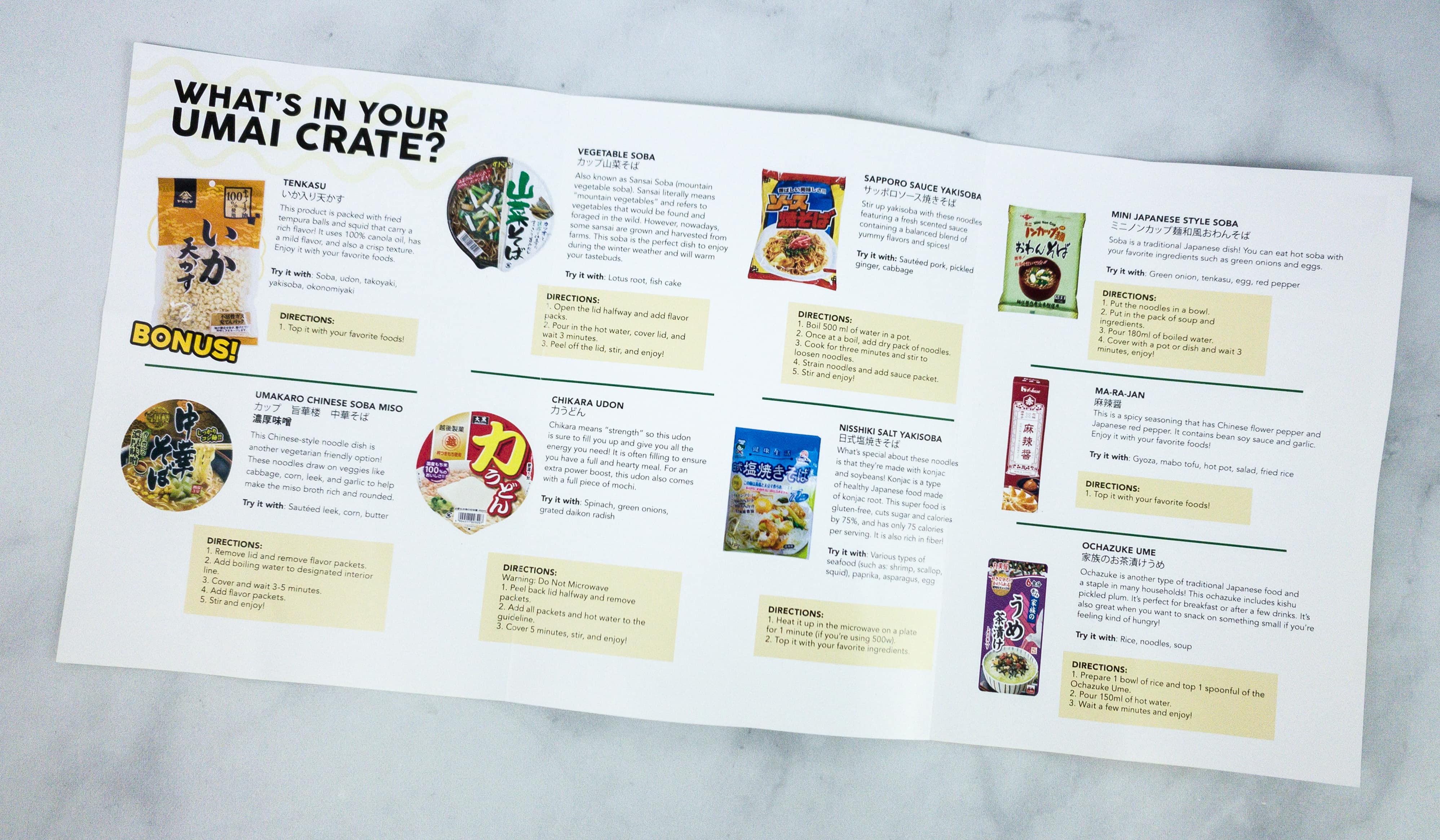 There's a list of all the items in the box, with their specific descriptions and directions for cooking. We also got a bonus item, which is Tenkasu!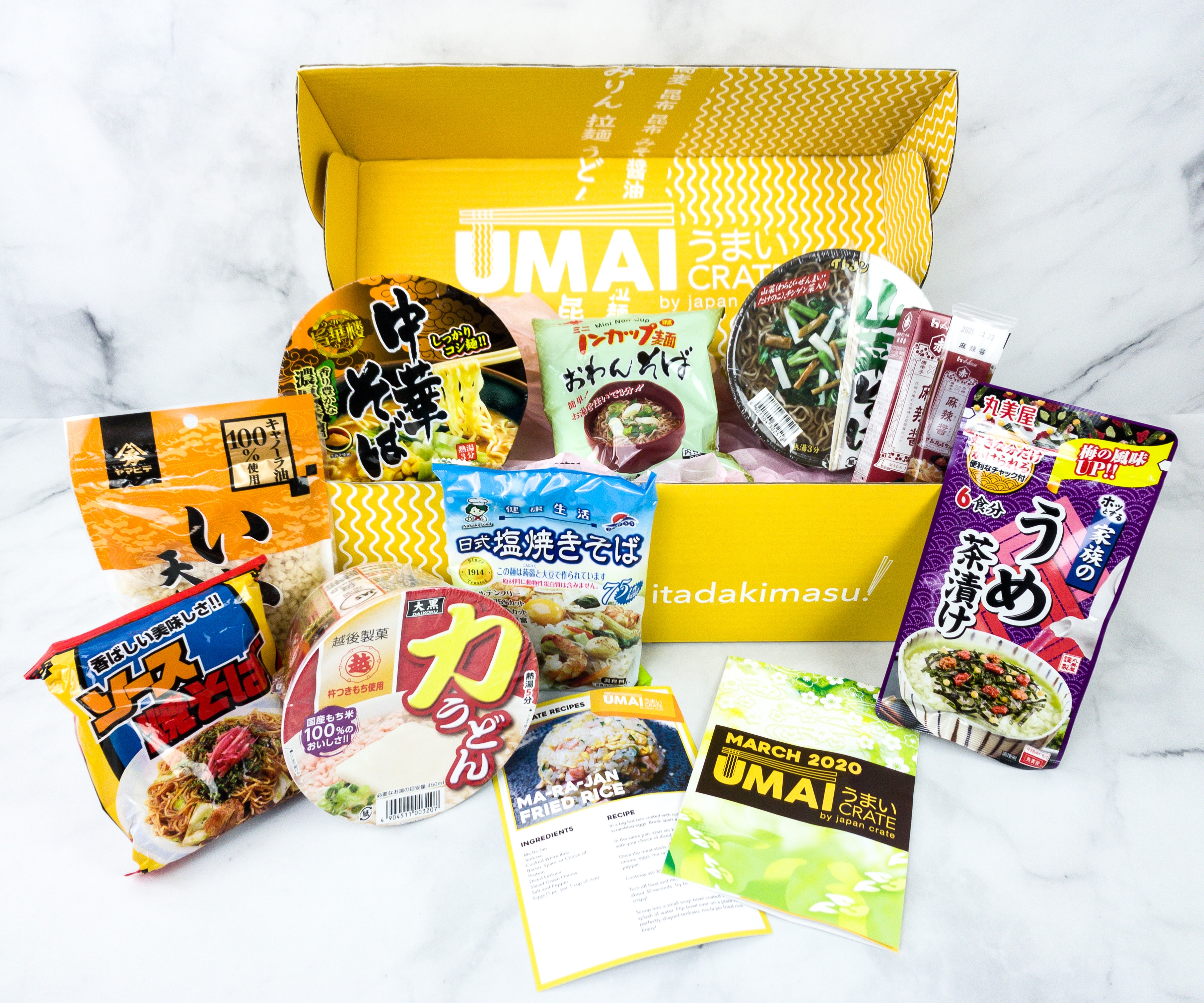 Everything in my March 2020 Umai Crate box!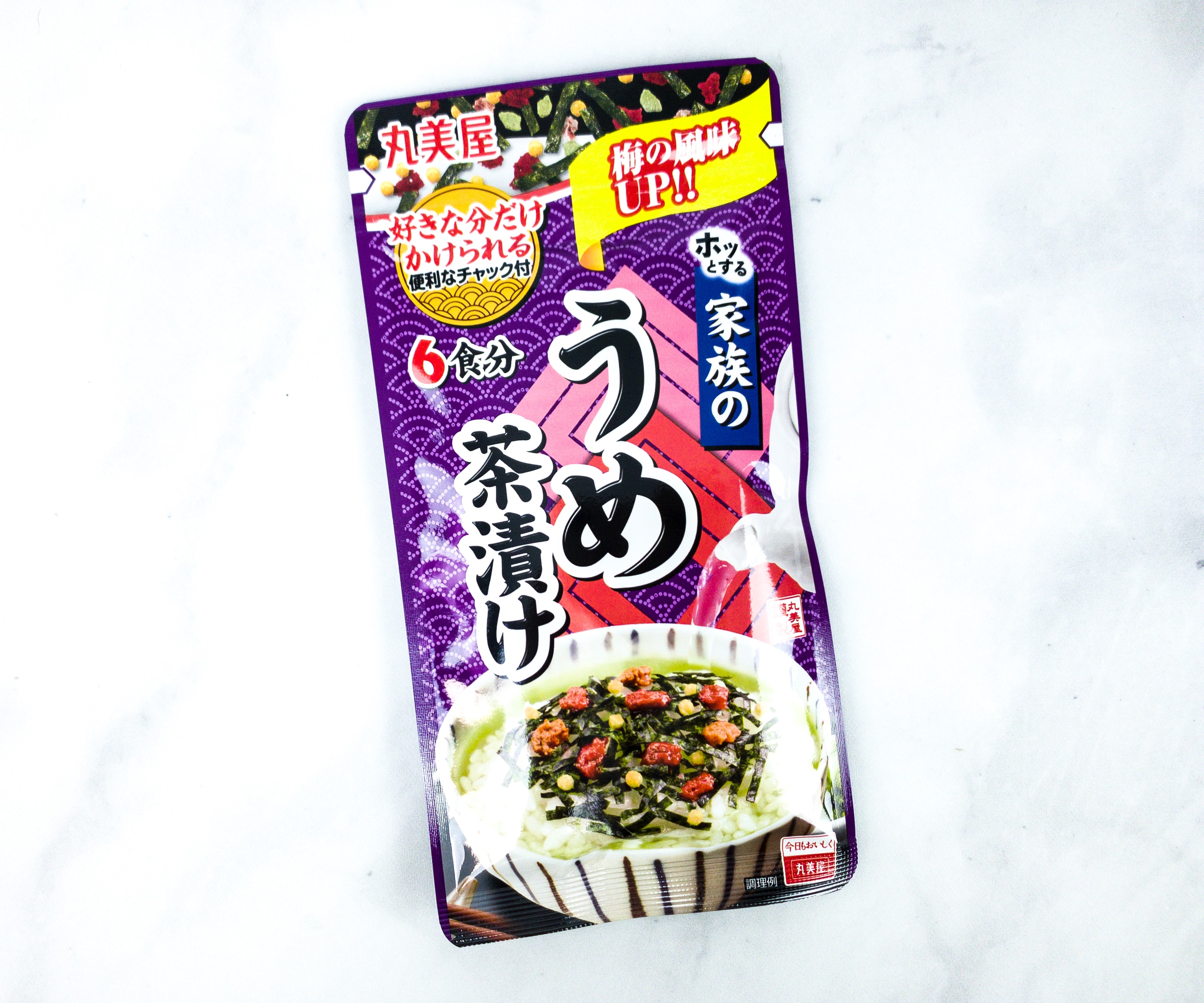 Ochazuke Ume. A staple in every household in Japan, the Ochazuke Ume contains Kishu pickled plum which is great when you need some snacks. It can also be eaten for breakfast or after a few drinks. You can try this with rice, noodles or soup. One way to enjoy It is to prepare a bowl of rice with the Ochazuke Ume, add some hot water, wait for a few minutes, then enjoy!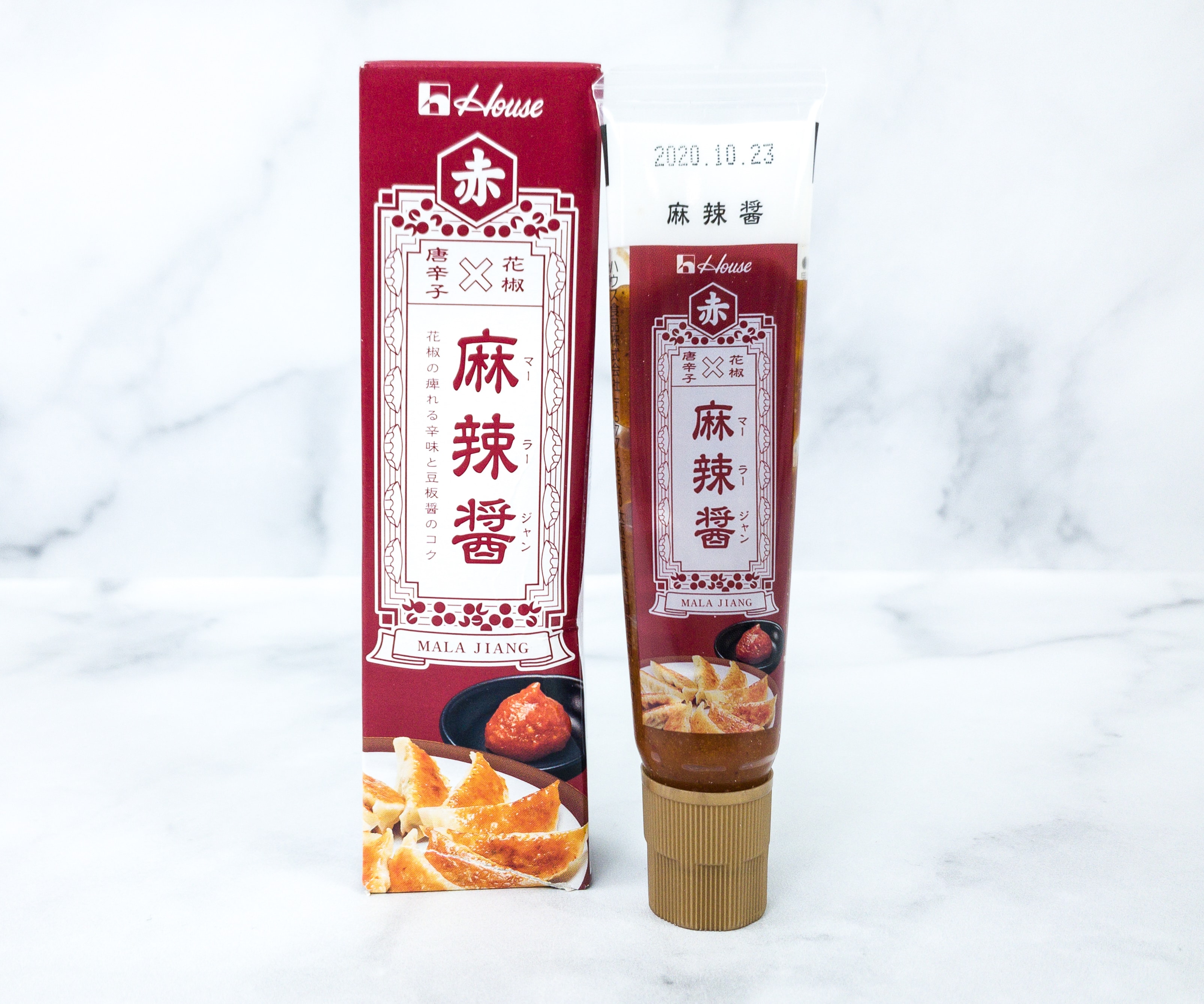 Ma-Ra-Jan. I also got a tube of the spicy seasoning, which is composed of Chinese flower pepper and Japanese red pepper. It also contains bean soy sauce and garlic, and you can try it with gyoza, hot pots, Mapo tofu, fried rice, and even on salads!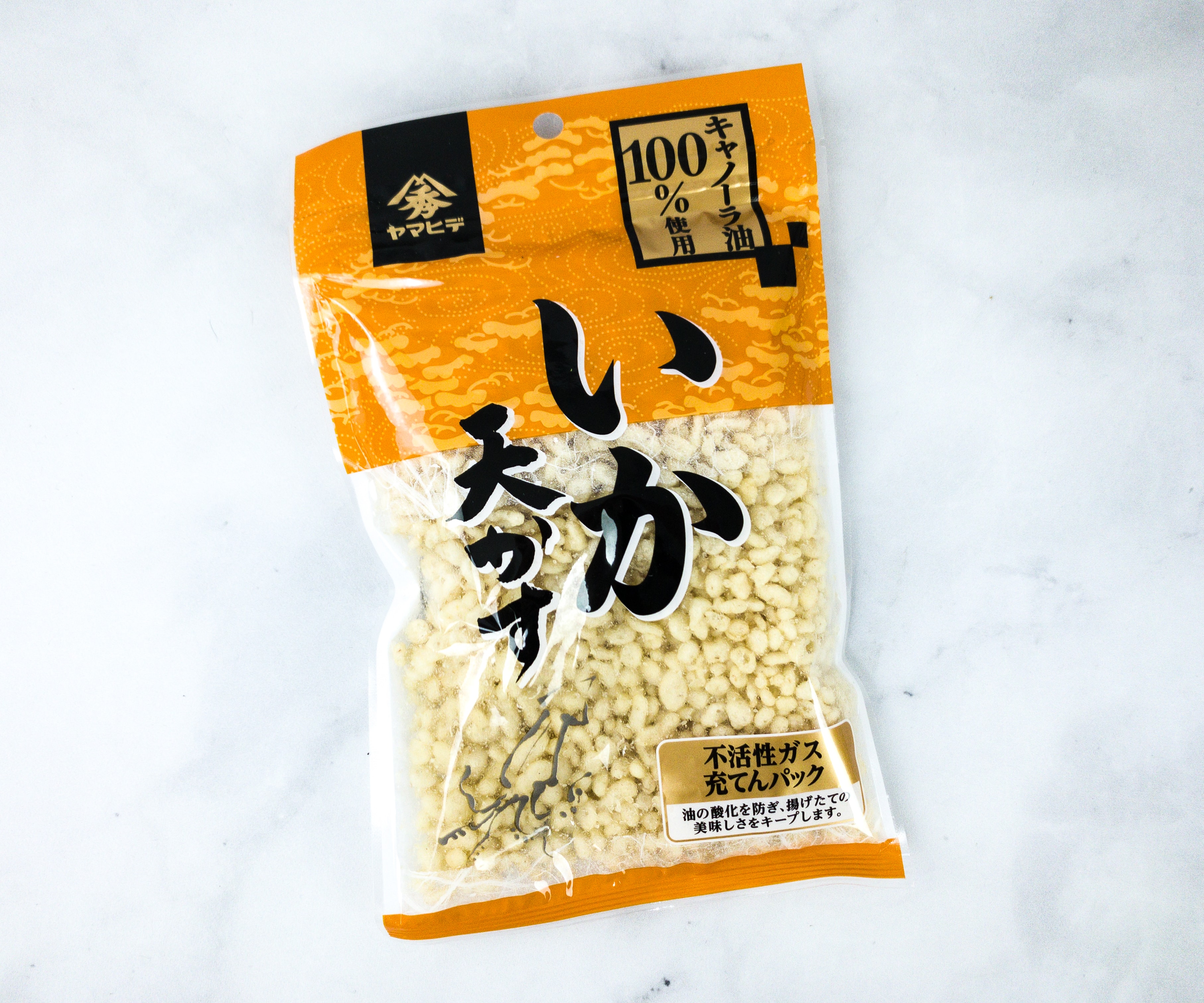 BONUS: Tenkasu. The bonus item I got this month is this pack of Tenkasu! It is packed with fried tempura balls and squid, giving it a very rich flavor! I also like the crunchy texture which is a great addition for soba, udon, yakisoba, okonomiyaki, and takoyaki!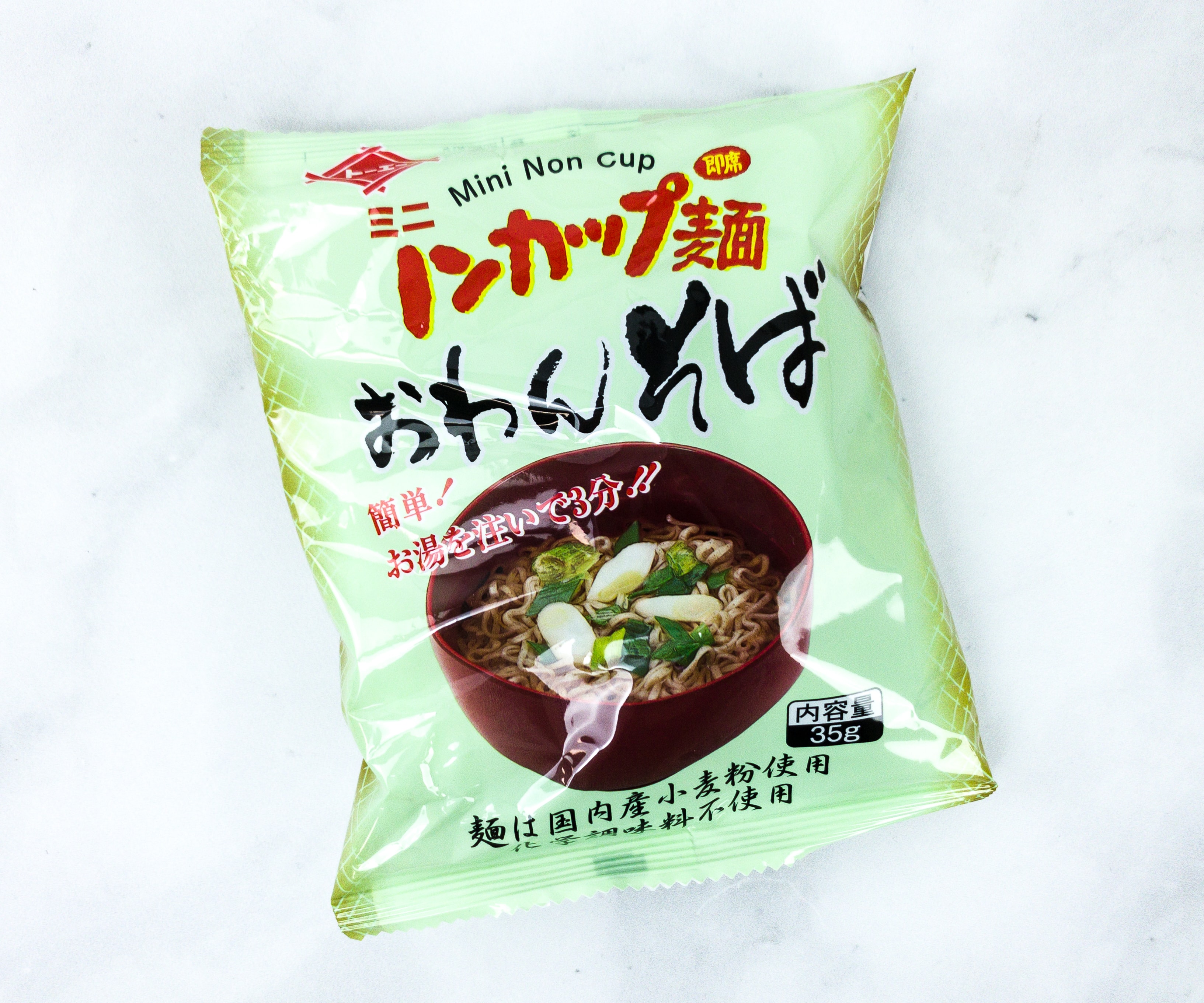 Mini Japanese Style Soba. This traditional Japanese dish can be easily enjoyed now, and prep time will only take several minutes. You can add flavor and enjoy it more with green onion, tenkasu, red pepper, and of course, eggs!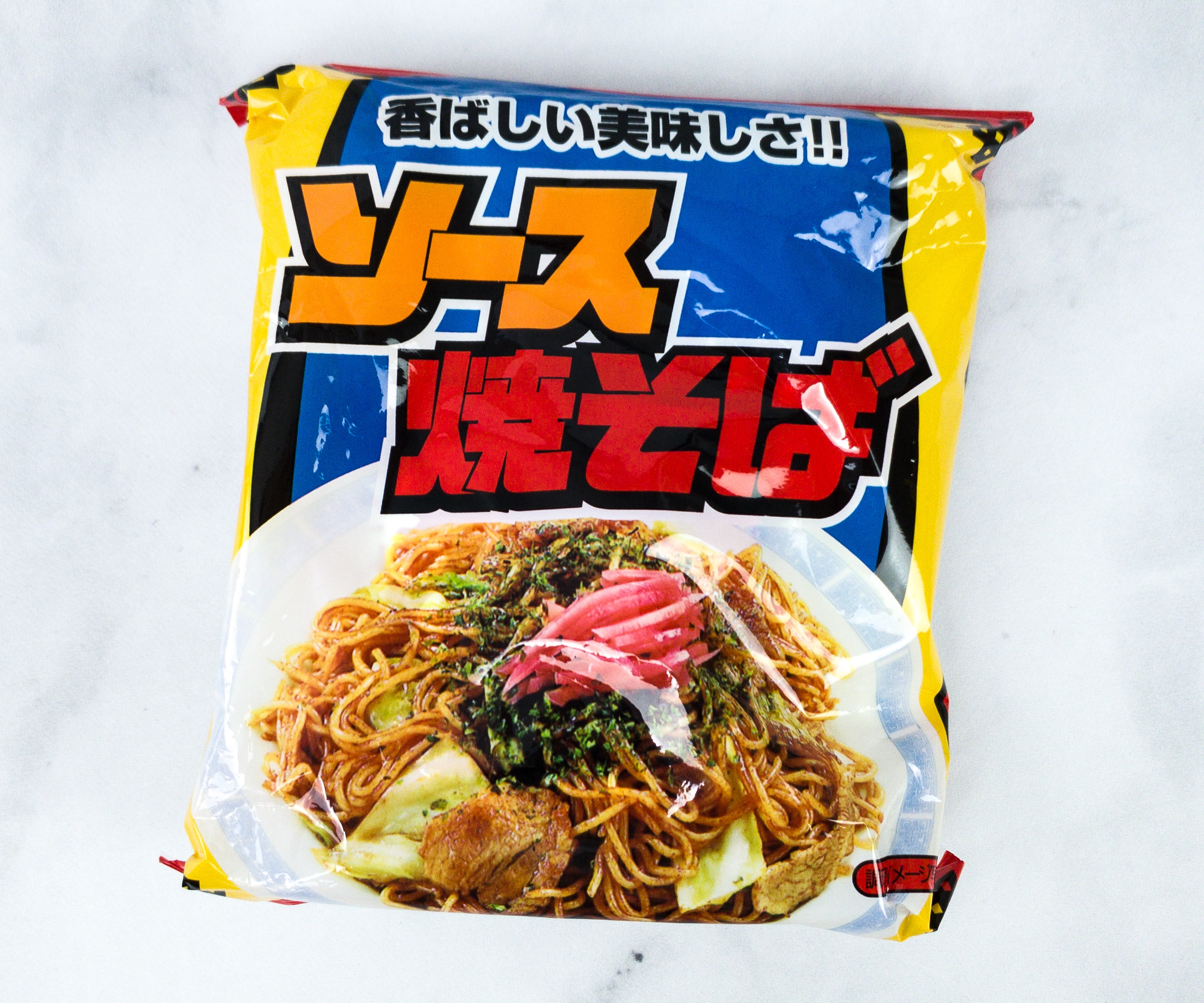 Sapporo Sauce Yakisoba. It's yummy, and the spices are perfect, which you can tell from the fresh-scented sauce! You can enjoy this dish with pickled ginger, cabbage, and sauteed pork!
You can prepare this by boiling 500 ml water, then add the noodles when the water comes to a boil, cook the noodles for 3 minutes, stir and strain, and add the sauce packet and top with anything that you desire!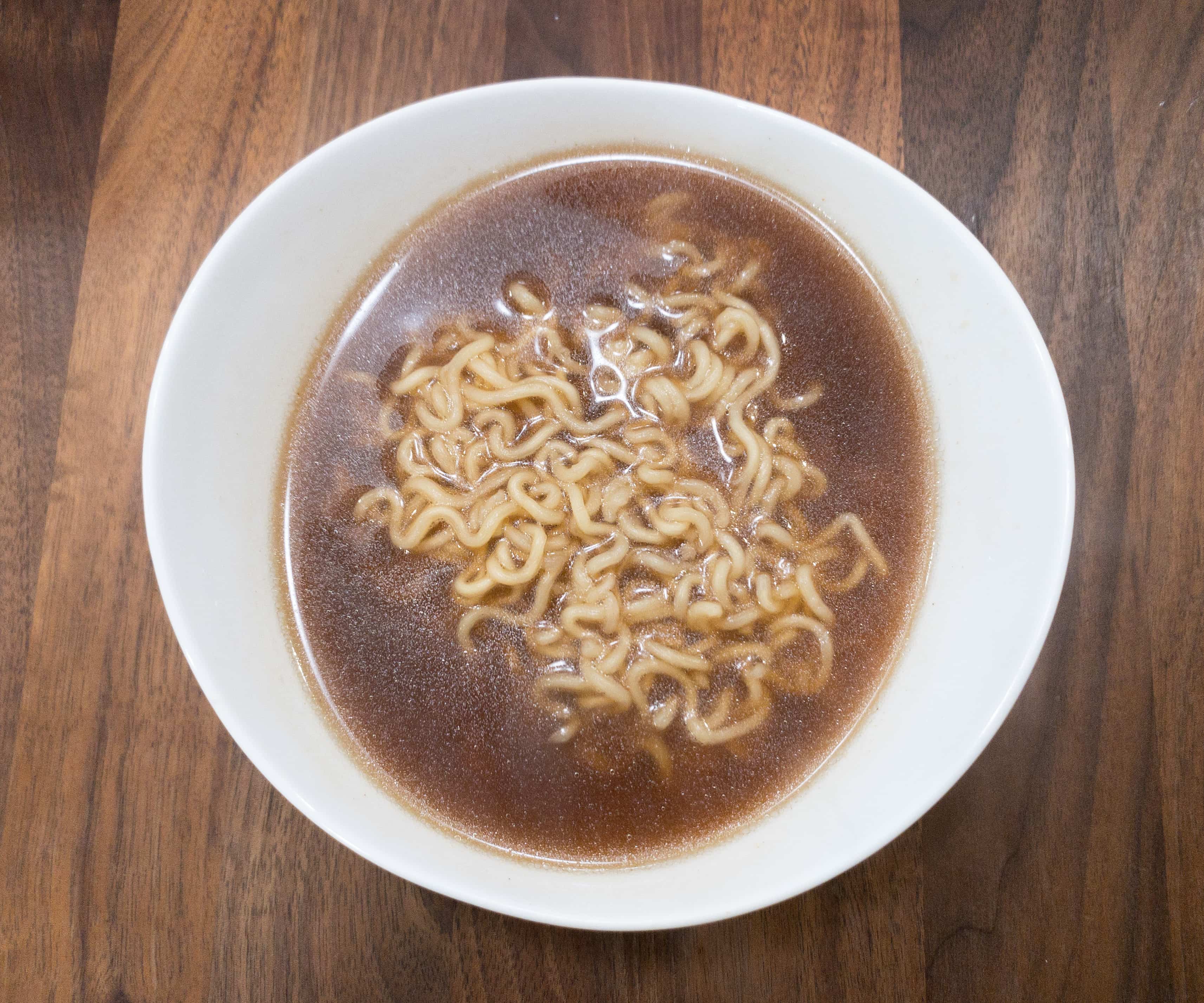 It warms the stomach and it's really filling. Most of all, the broth is really flavorful and delicious!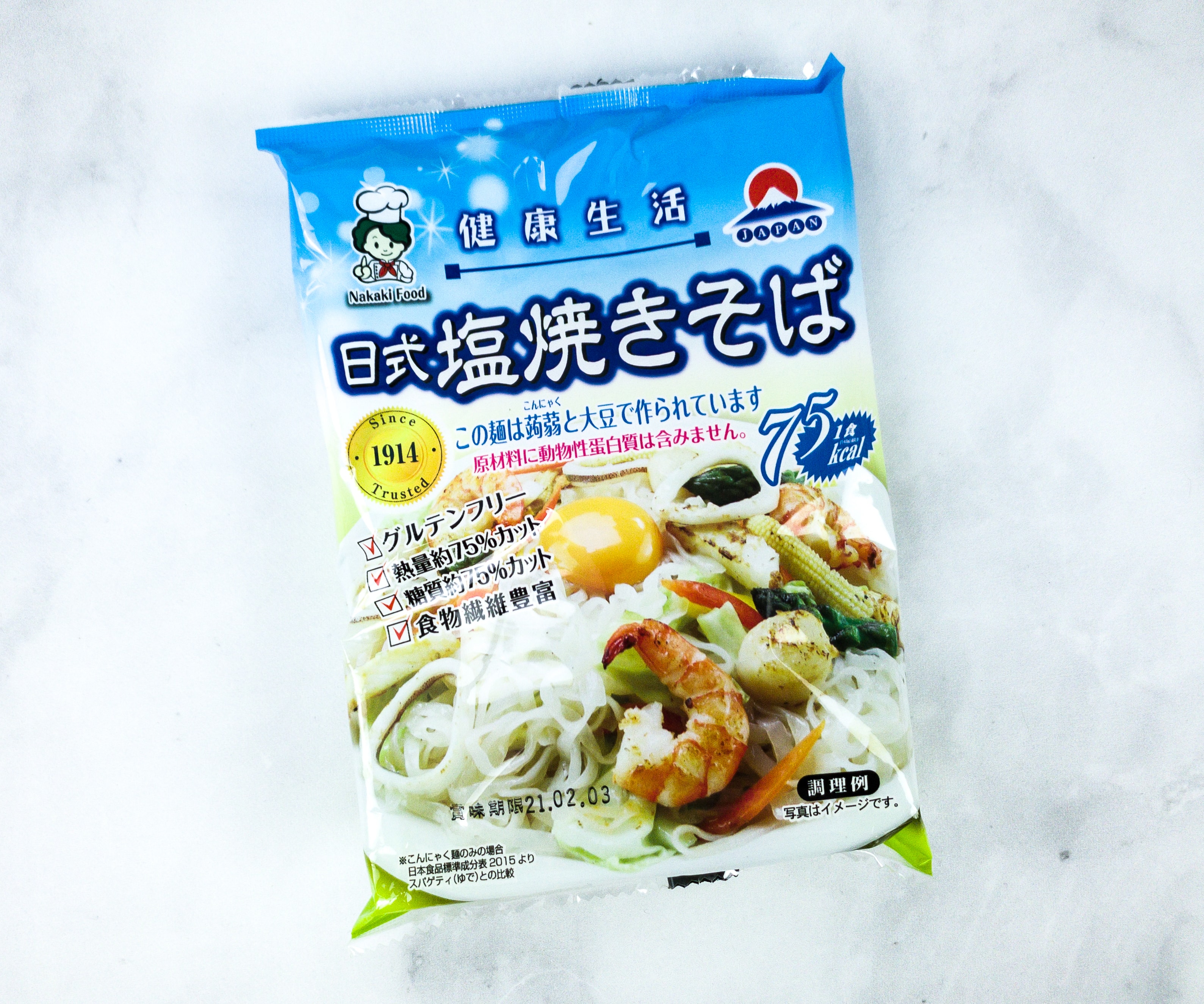 Nisshiki Salt Yakisoba. This noodle dish is healthy because it is made of Konjac and soybeans! Konjac is a healthy Japanese food made from the Konjac root. It's gluten-free and fiber-rich, plus it cuts sugar and calories by 75%. You can try it out with seafood, paprika, asparagus, and eggs!
Vegetable Soba. "Sansai Soba" or Mountain Vegetable Soba has vegetables that were found and foraged in the wild. This noodle dish is best enjoyed during the winter as it will really fill you up while keeping you warm and comfy.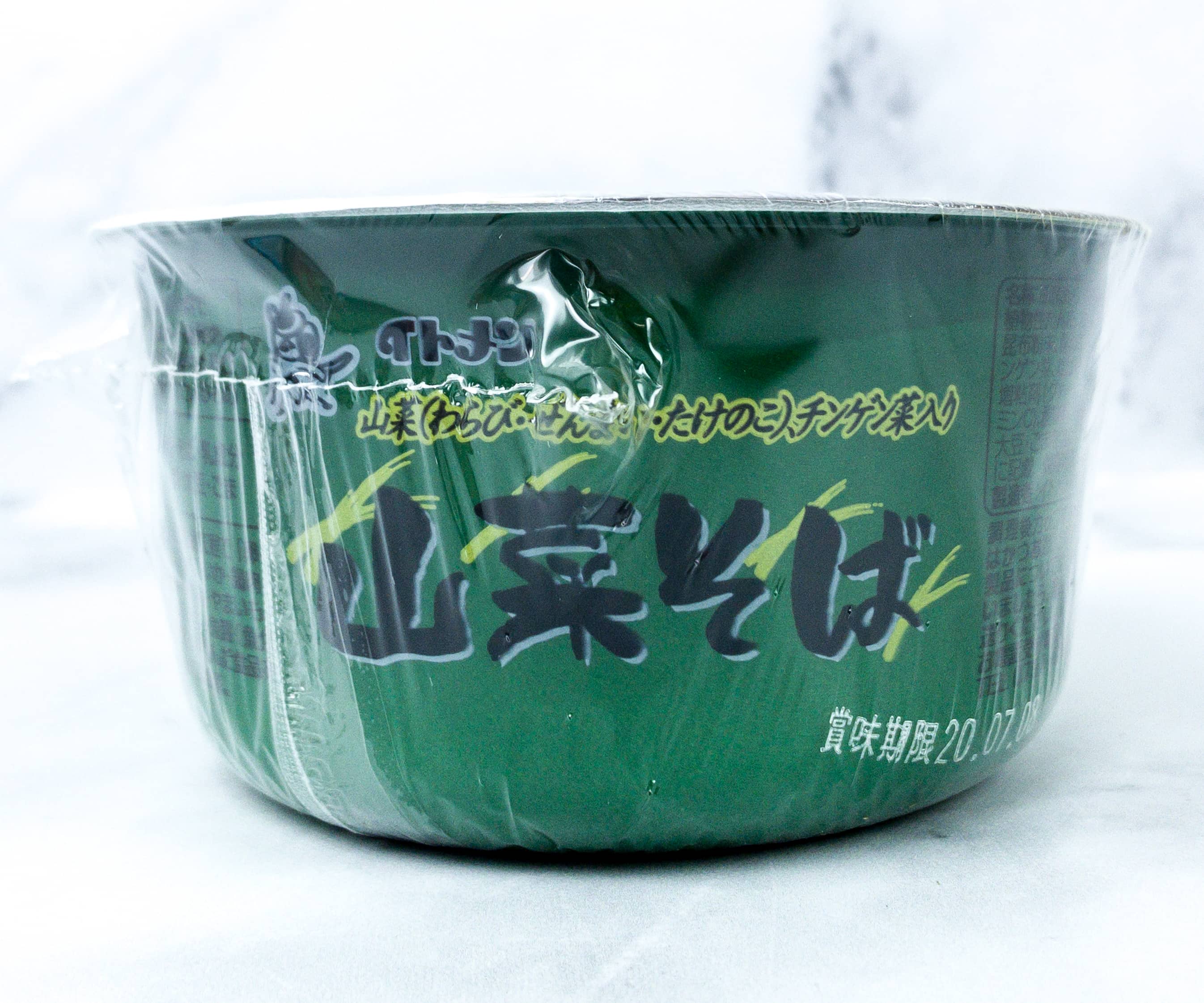 You can try it with lotus root, and fish cake. It's easy to prepare as it will only take 3 minutes to cook.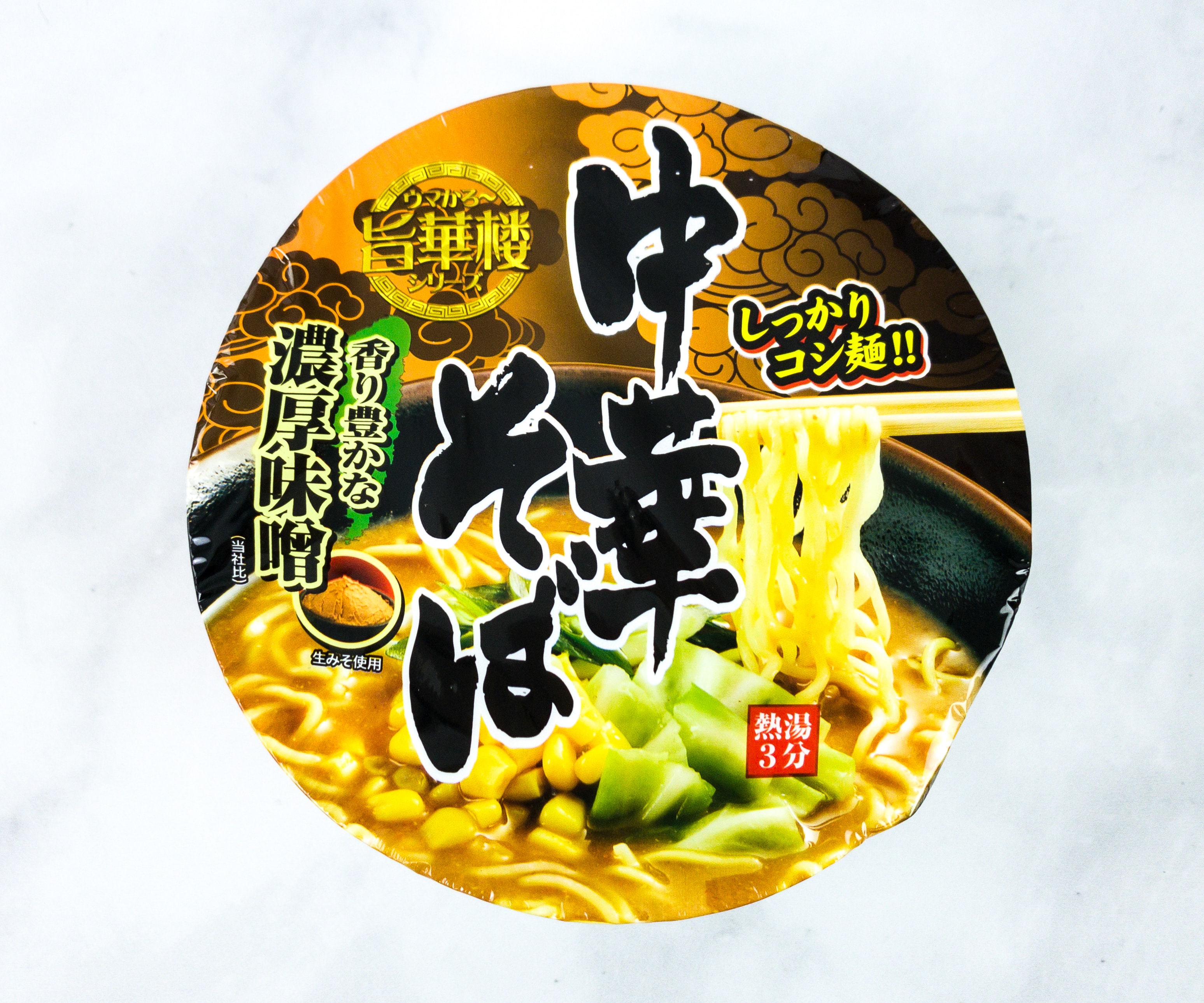 Umakaro Chinese Soba Miso. Another vegetarian option is this Chinese-style noodles!
You can add cabbage, corn, leek, and garlic to this dish. If you want to make it richer, just add butter. Preparation will take 3-5 minutes. Afterward, you can already enjoy a steaming bowl of noodles!
You can also add other toppings to make this dish more special. I think I'm going to try the tenkasu.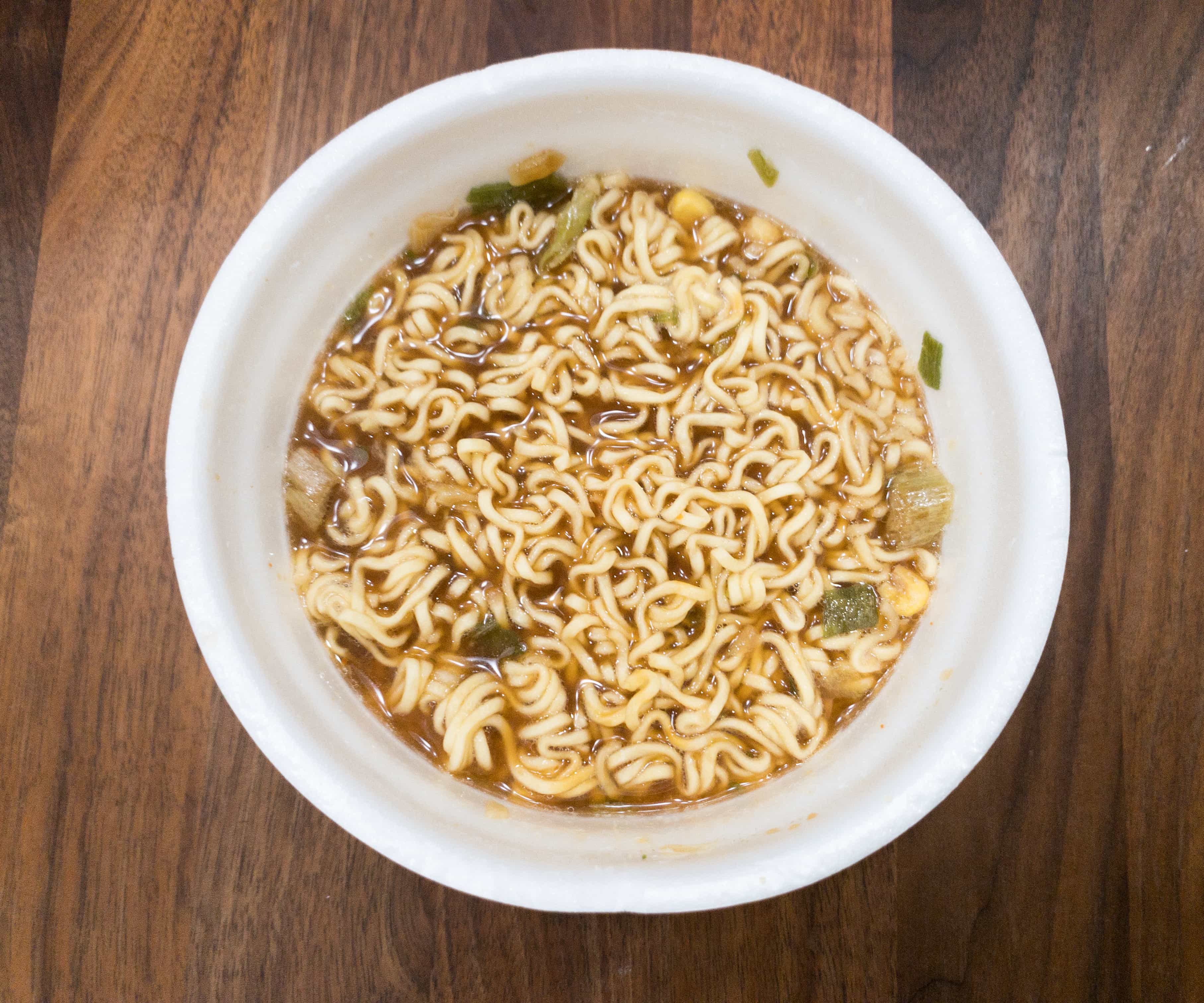 Before adding other ingredients, you can already see the bits of corn and greens in the noodle dish.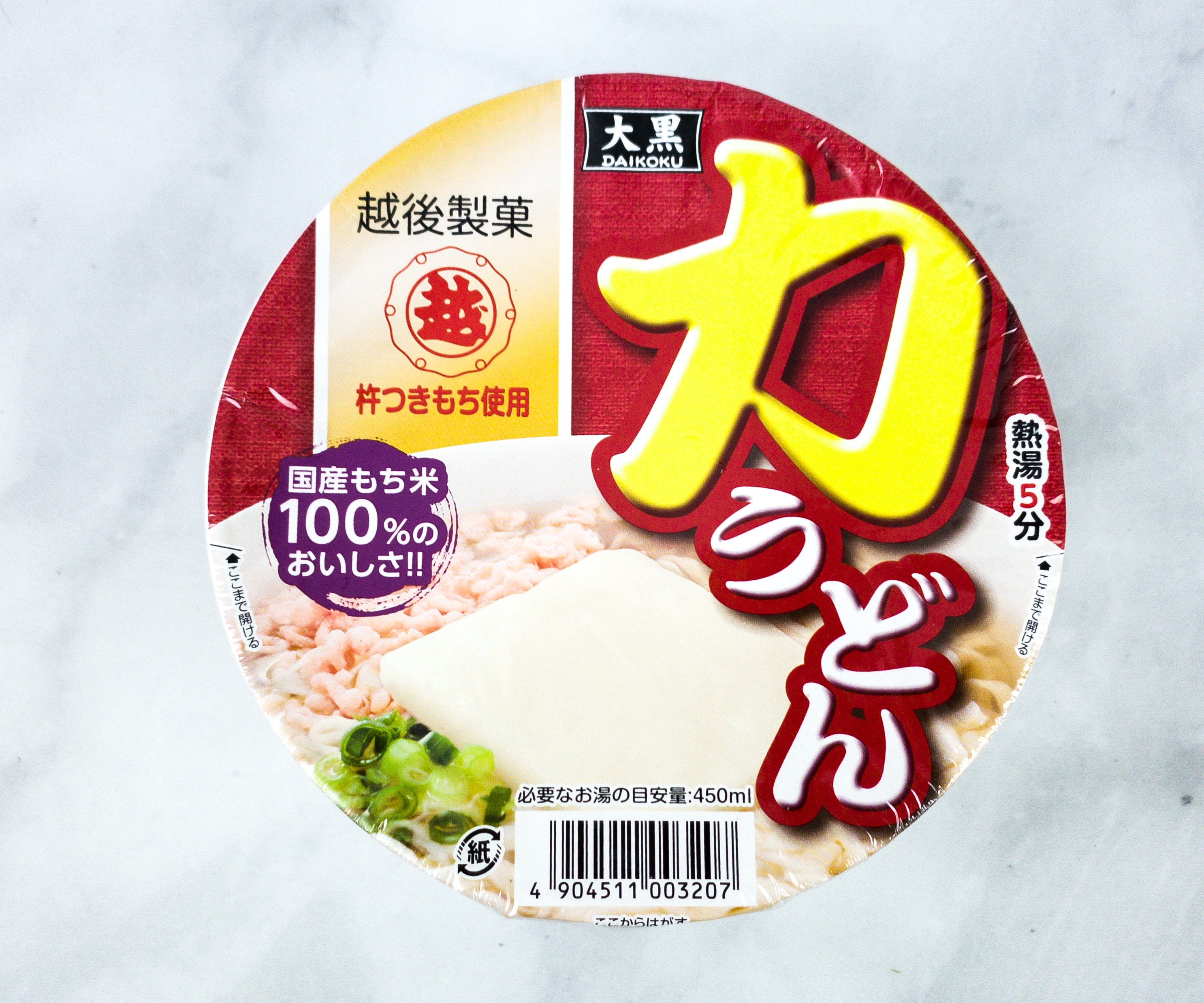 Chikara Udon. If you're looking for a noodle dish that will definitely fill you up and give you the energy that you need for the day, here's the Chikara Udon!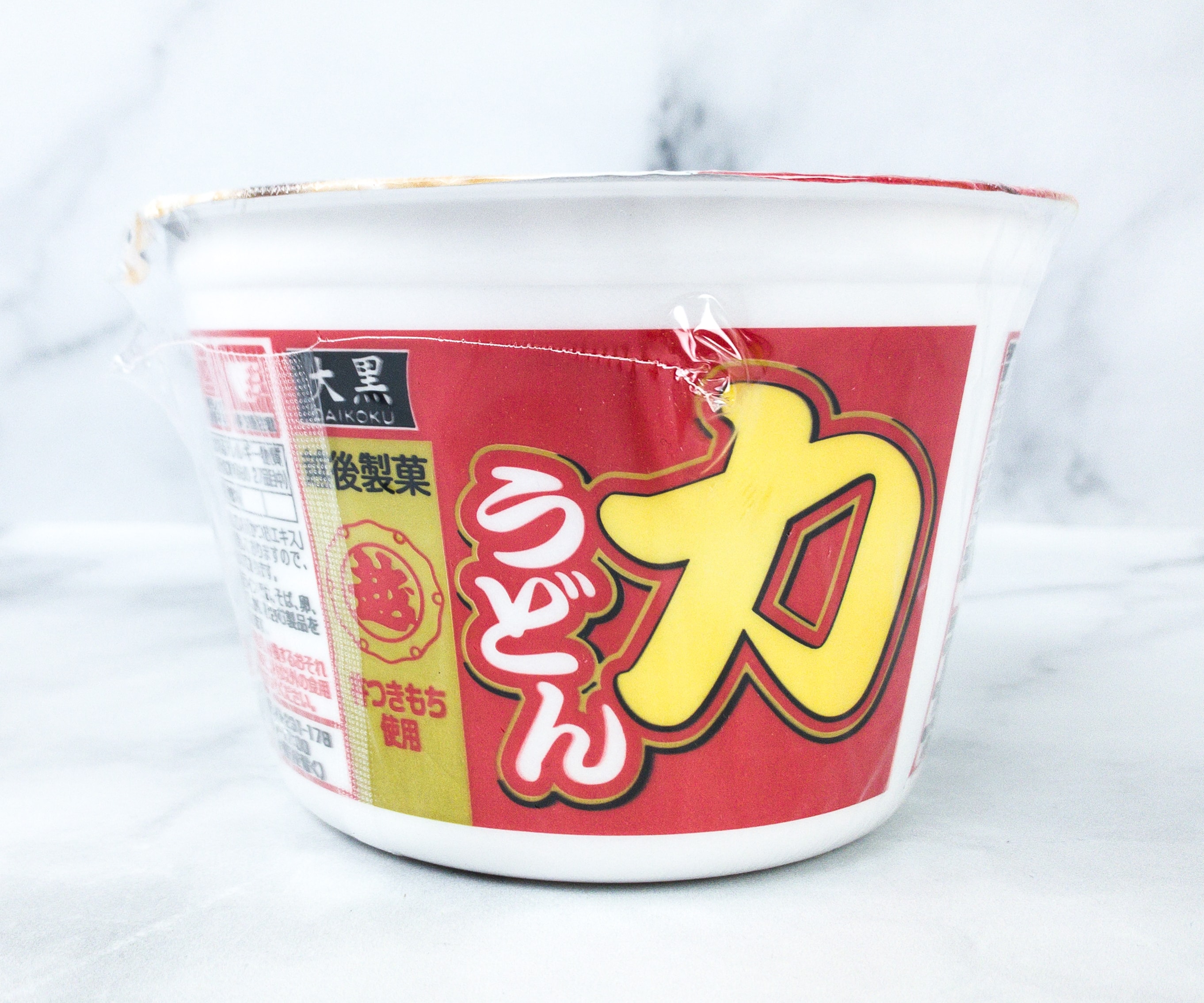 Aside from the noodles itself, a full piece of mochi is also included! You can also add spinach, green onions, and grated daikon reddish, to make it more delicious and to add other textures.
It is yet another great box that contains a variety of noodles that we can try! We love the inclusions this month as they are all filling, delicious, and perfect to keep you warm and comfy during the cold days. The noodles are also easy to prepare and we just need to add some toppings to make them more special like additional greens, veggies, and meats. The booklet is really helpful too when it comes to preparing the noodle dishes. Japanese noodles are definitely the best there is, and these are all authentic, making the experience more fun!
What's your favorite ramen this month?