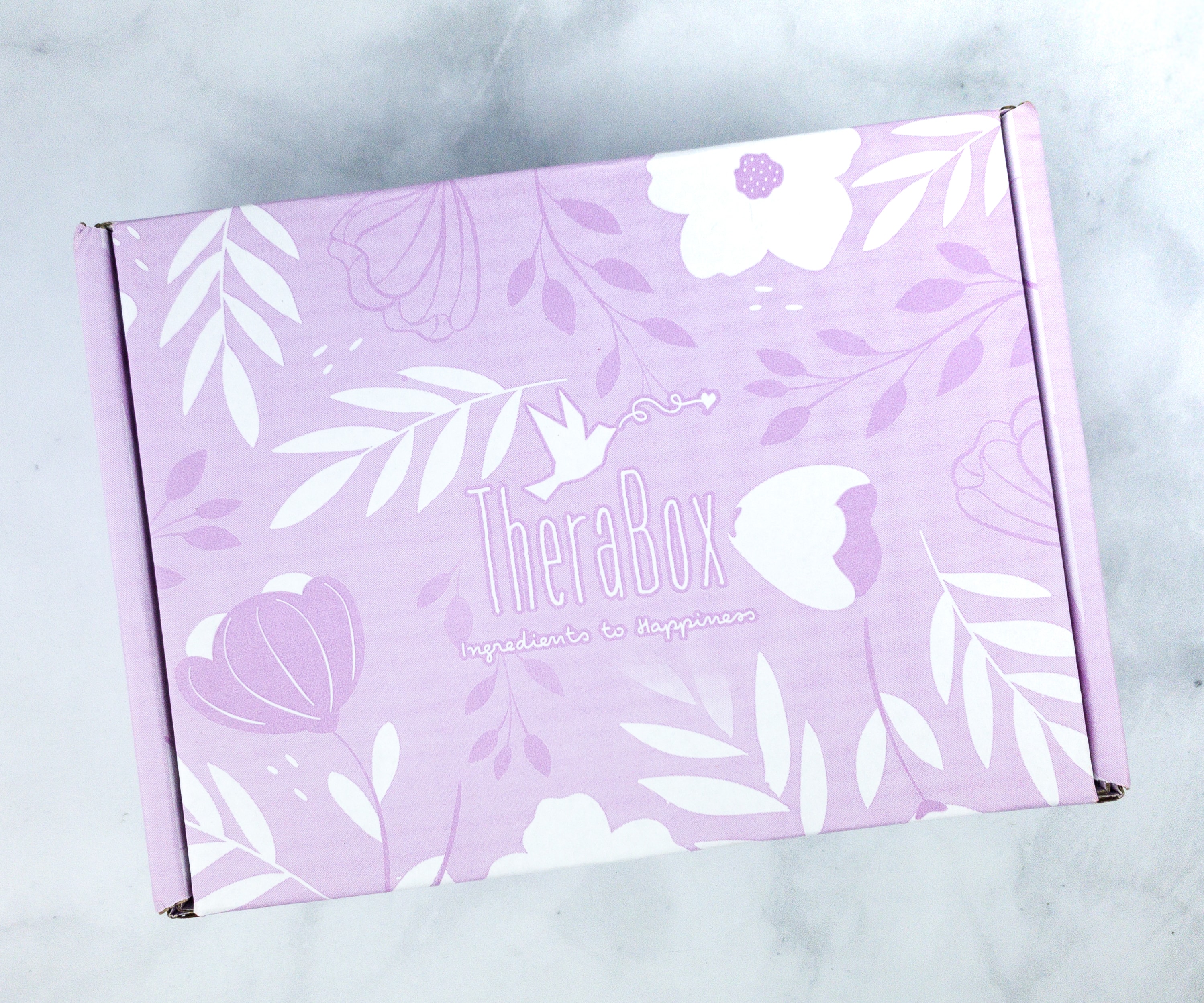 TheraBox is curated by practicing therapists with the aim to inspire happier lives. Each box includes 4-6 wellness products sourced from vendors that produce natural, organic, and feel-good items. They also incorporate at least 1 happiness boosting activity inspired by research in mindfulness, psychology, and neuroscience to rewire the brain for more joy and positivity.
DEAL: Get 10% off your first order! Use coupon code HELLO10.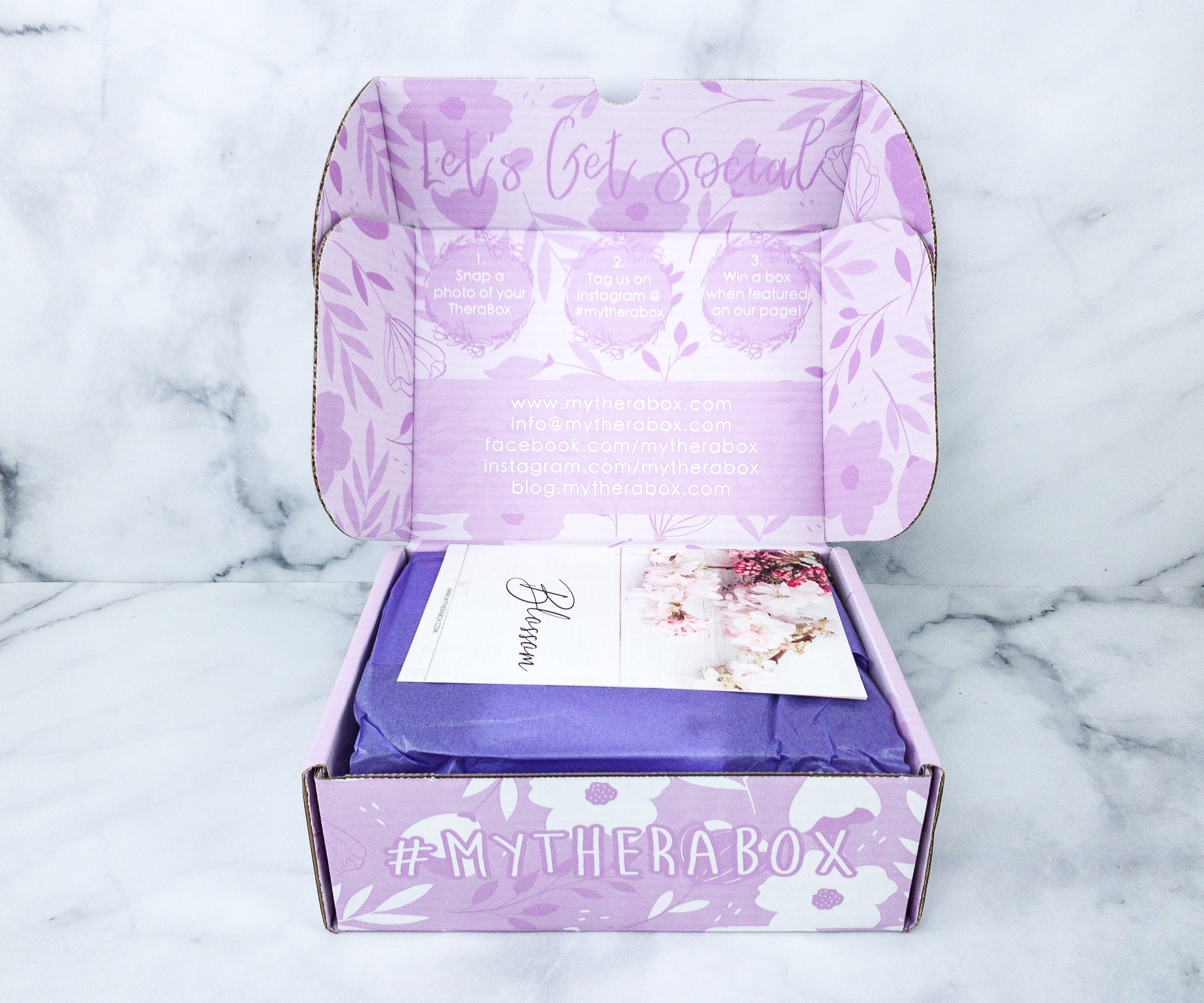 Even the interior of the box is filled with gorgeous prints!
The items were wrapped in a purple tissue paper, sealed with a sticker.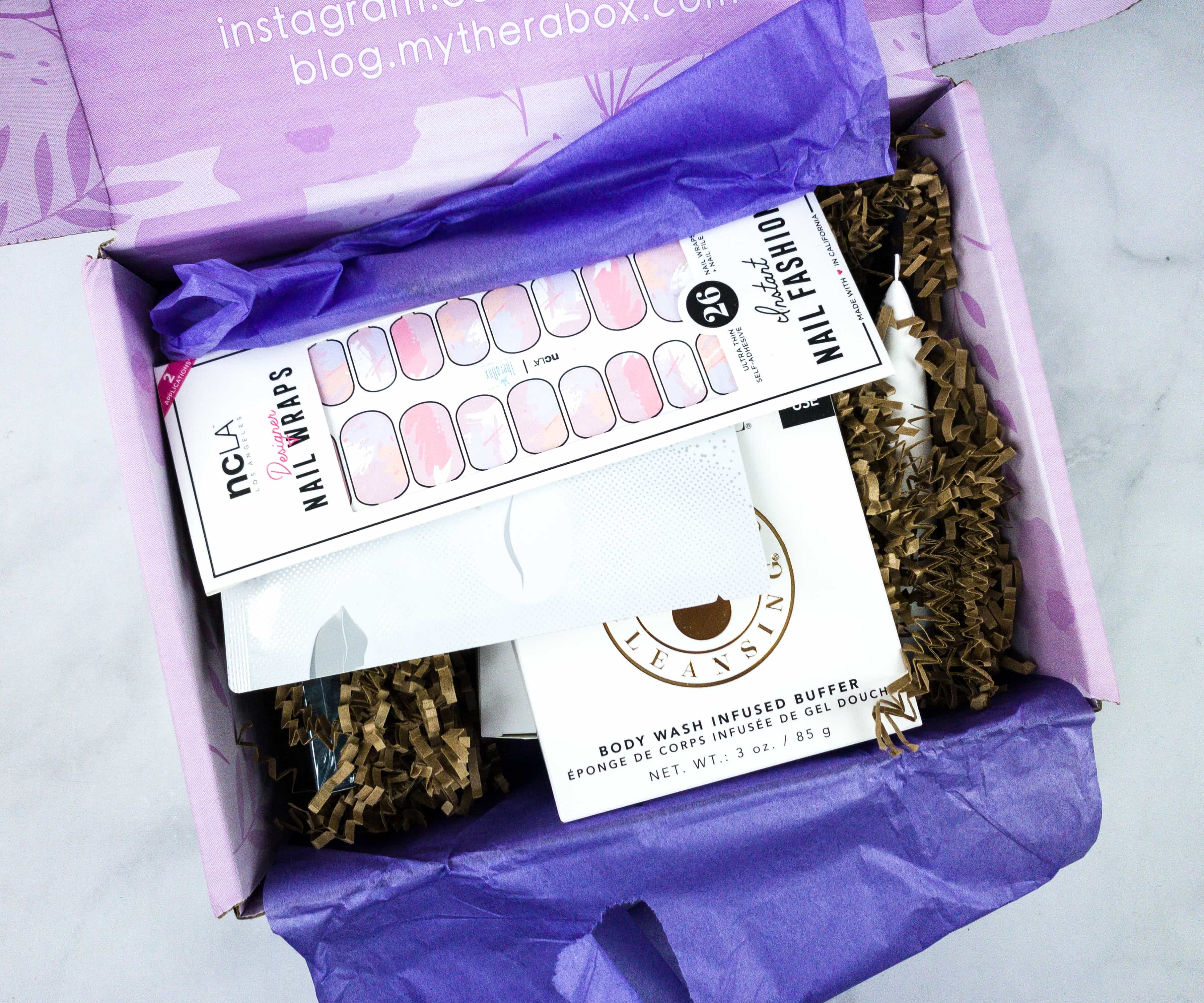 All of them arrived in great condition, as they were cushioned by the squiggles.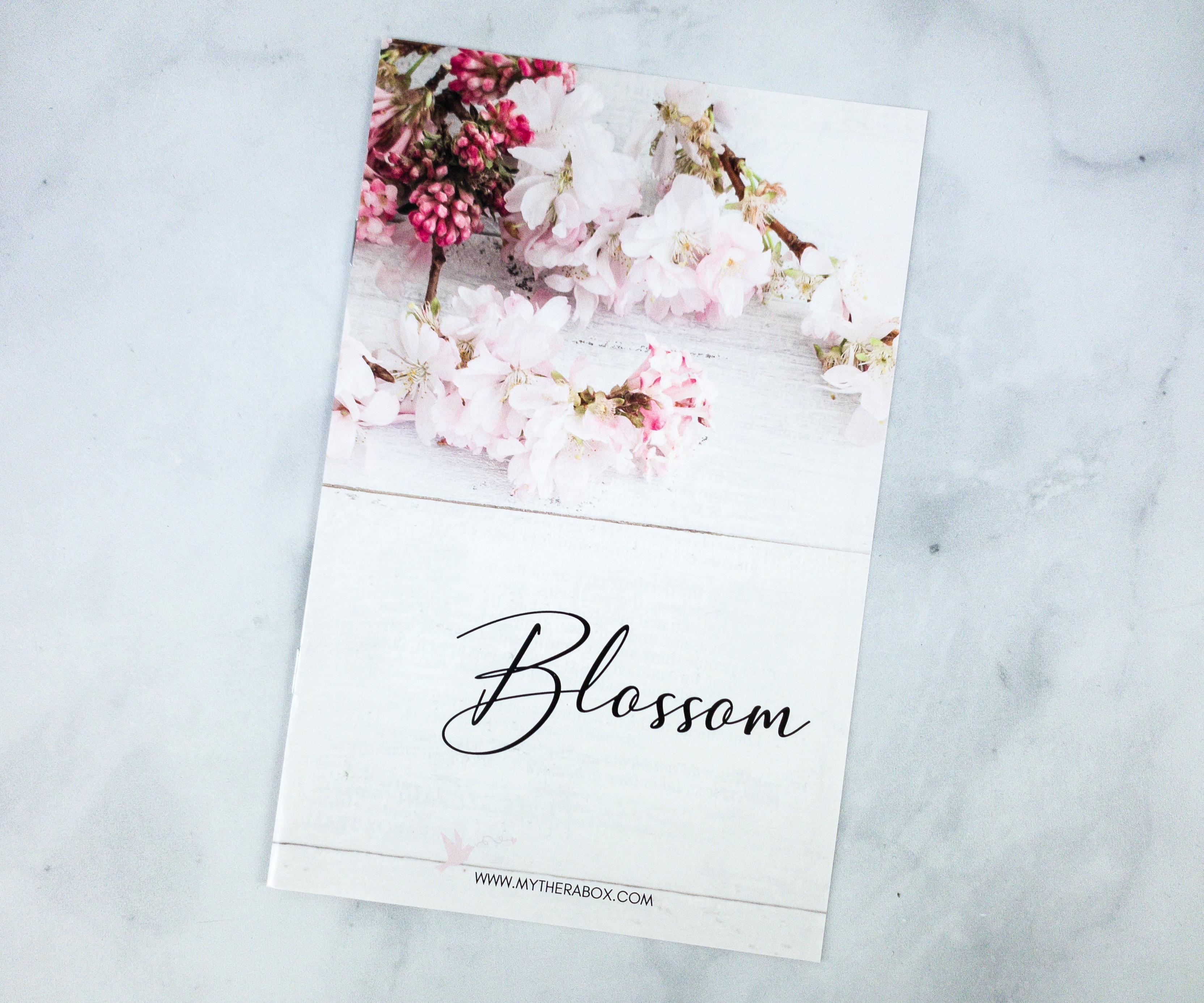 Every box comes with a mini-magazine. This month's box theme is BLOSSOM!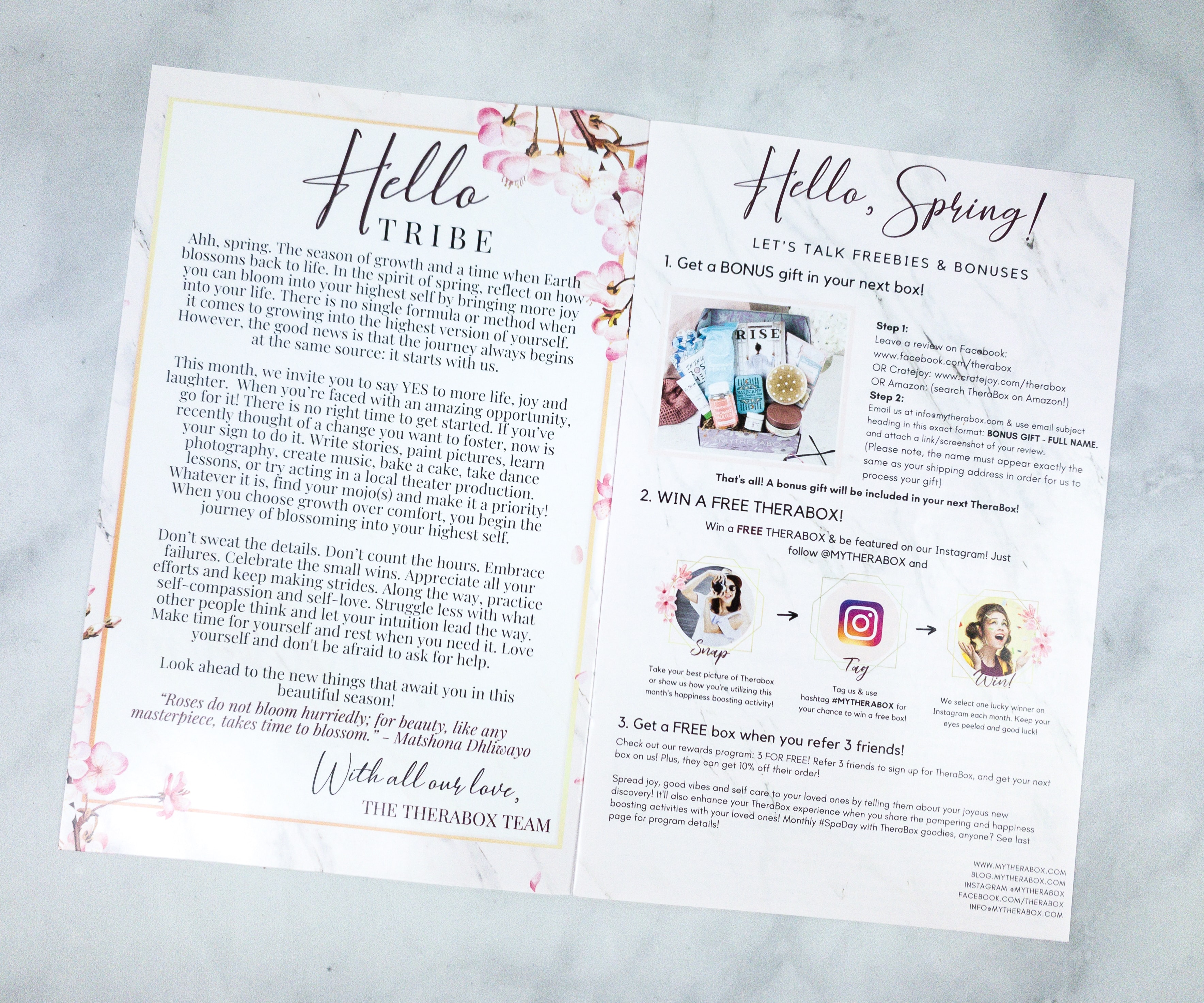 Featured on this part of the booklet is a message from the Therabox Team!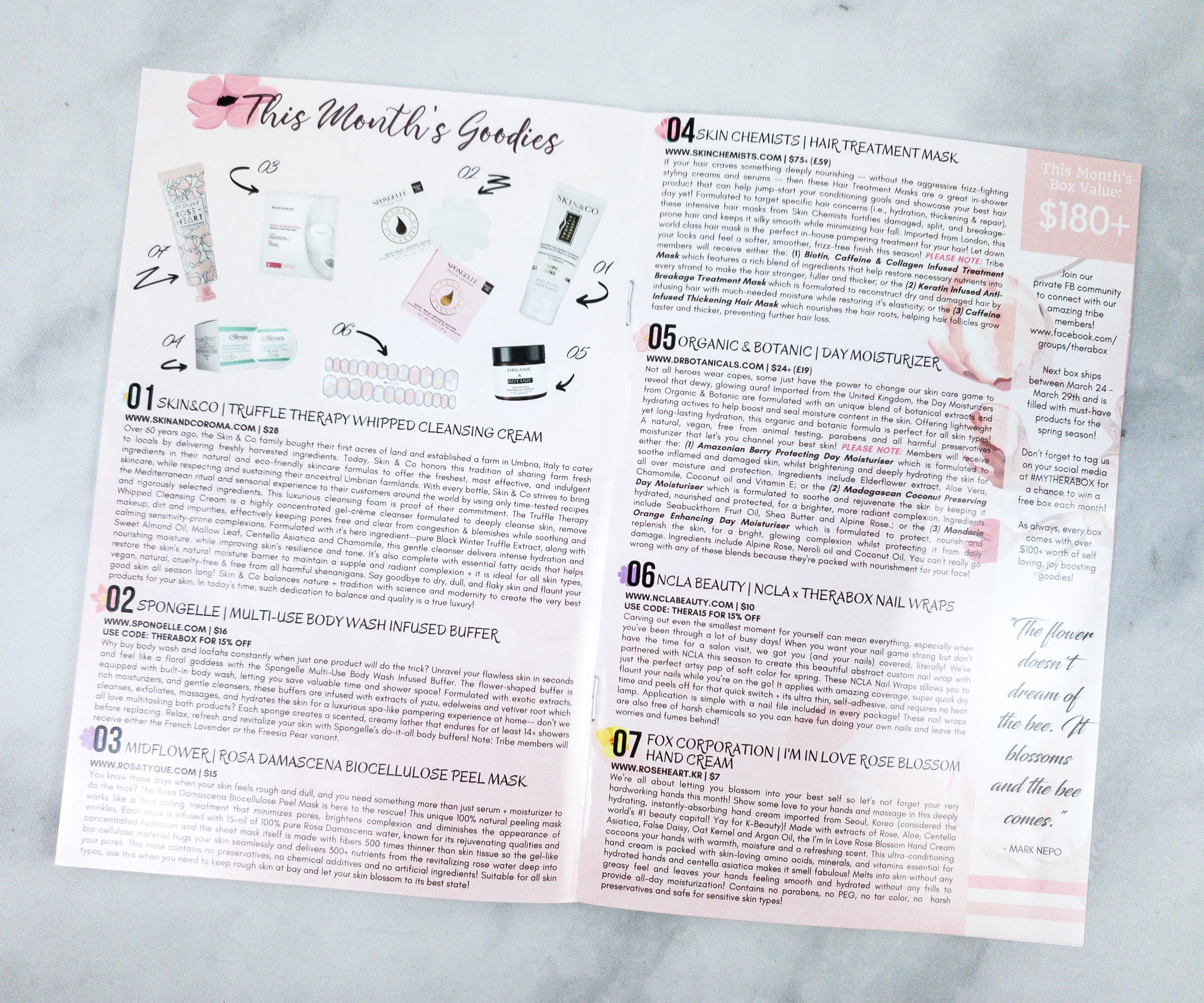 They included a photo of all the items in the box. The description for each item is lengthy and informative.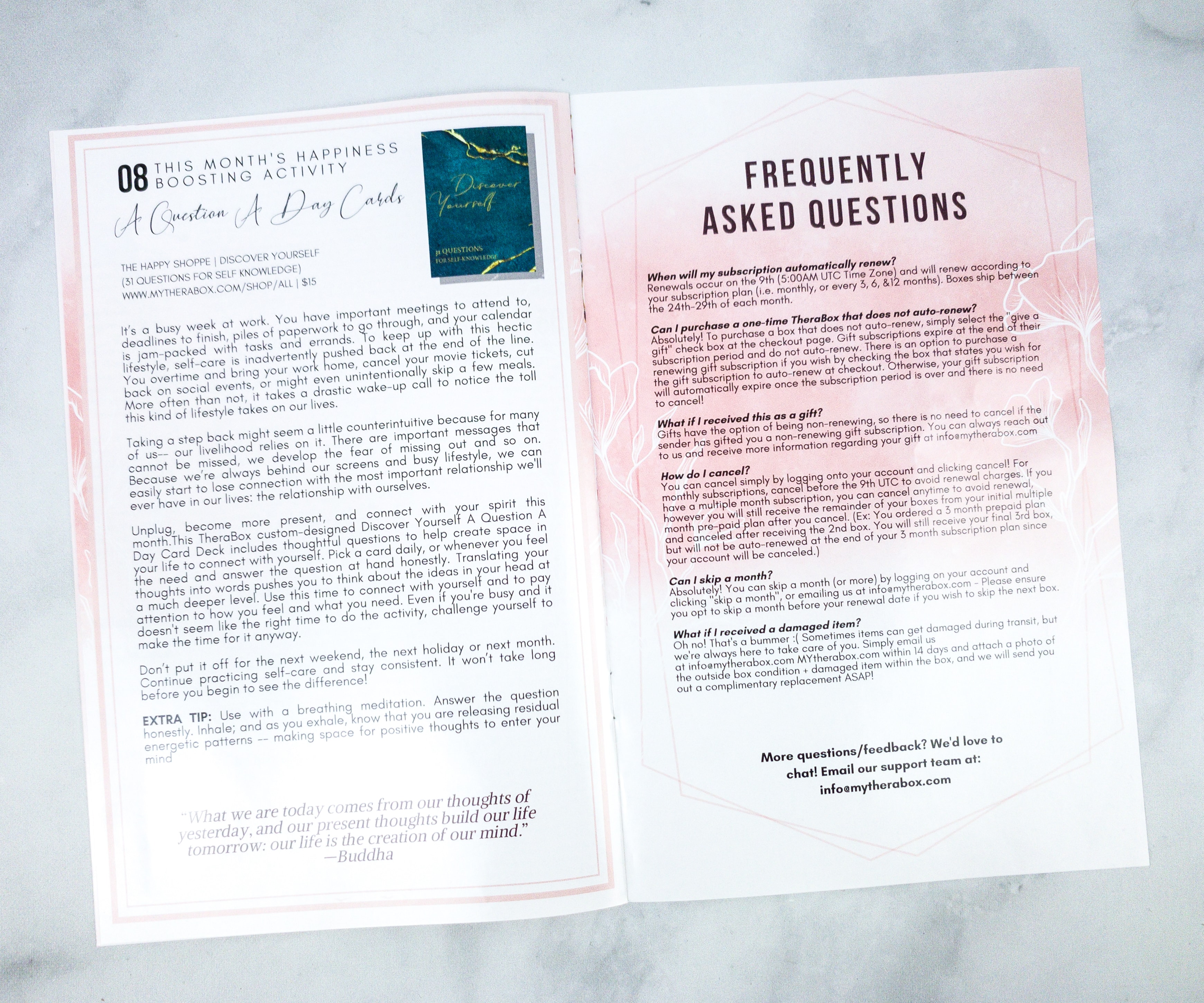 There's a feature about a happiness boosting activity, and they also answered FAQs regarding the subscription.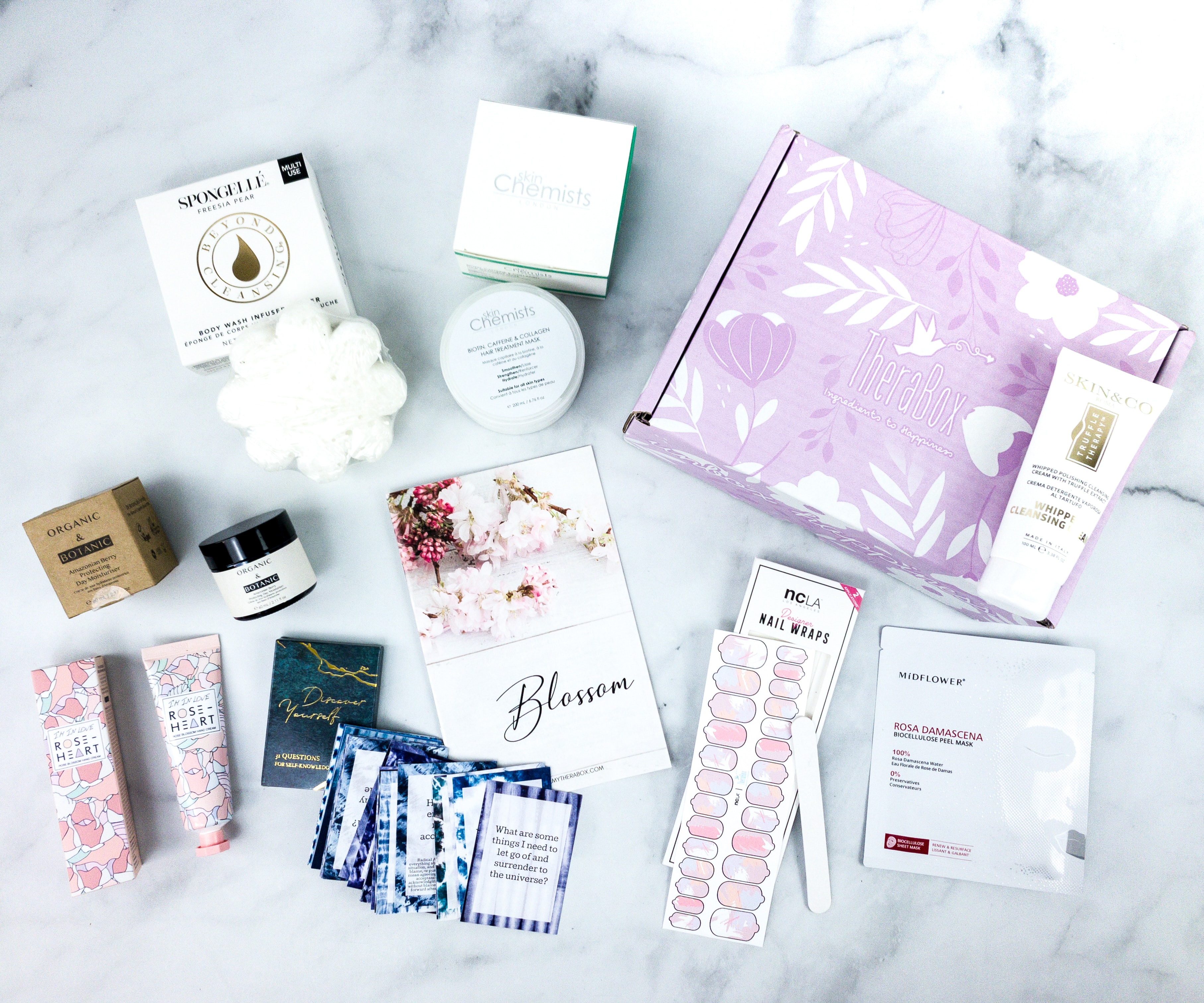 Everything in this month's box!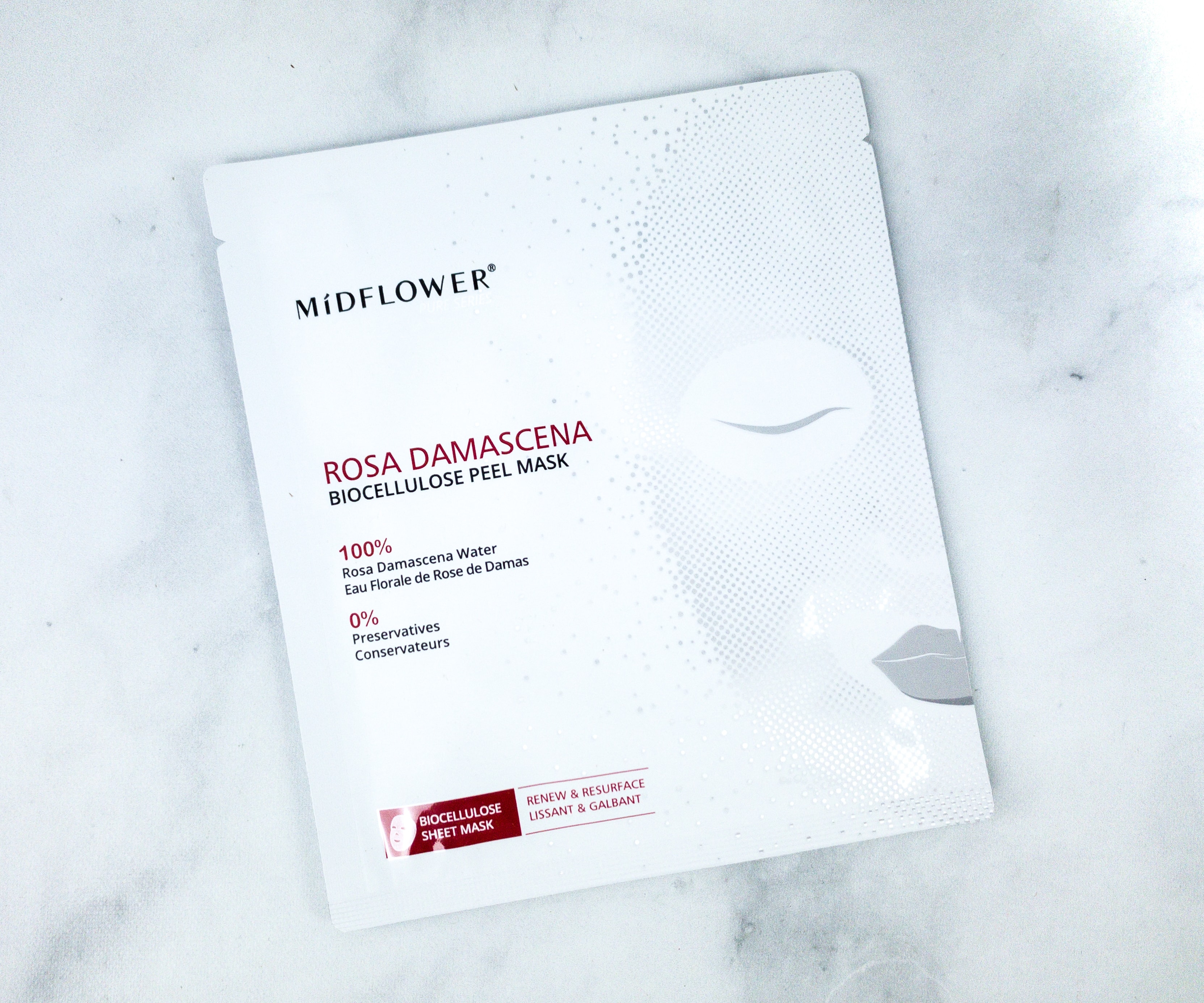 Midflower Rosa Damascena Mask ($15) Made with a biocellulose material and infused with rose damascena flower water, this sheet mask hydrates and rejuvenates your skin and even helps remove dead skin cells. I like that the mask doesn't easily rip and it's also packed with just the right amount of essence. It's pretty gentle on my skin because it has no harsh and abrasive ingredients, unlike other sheet masks.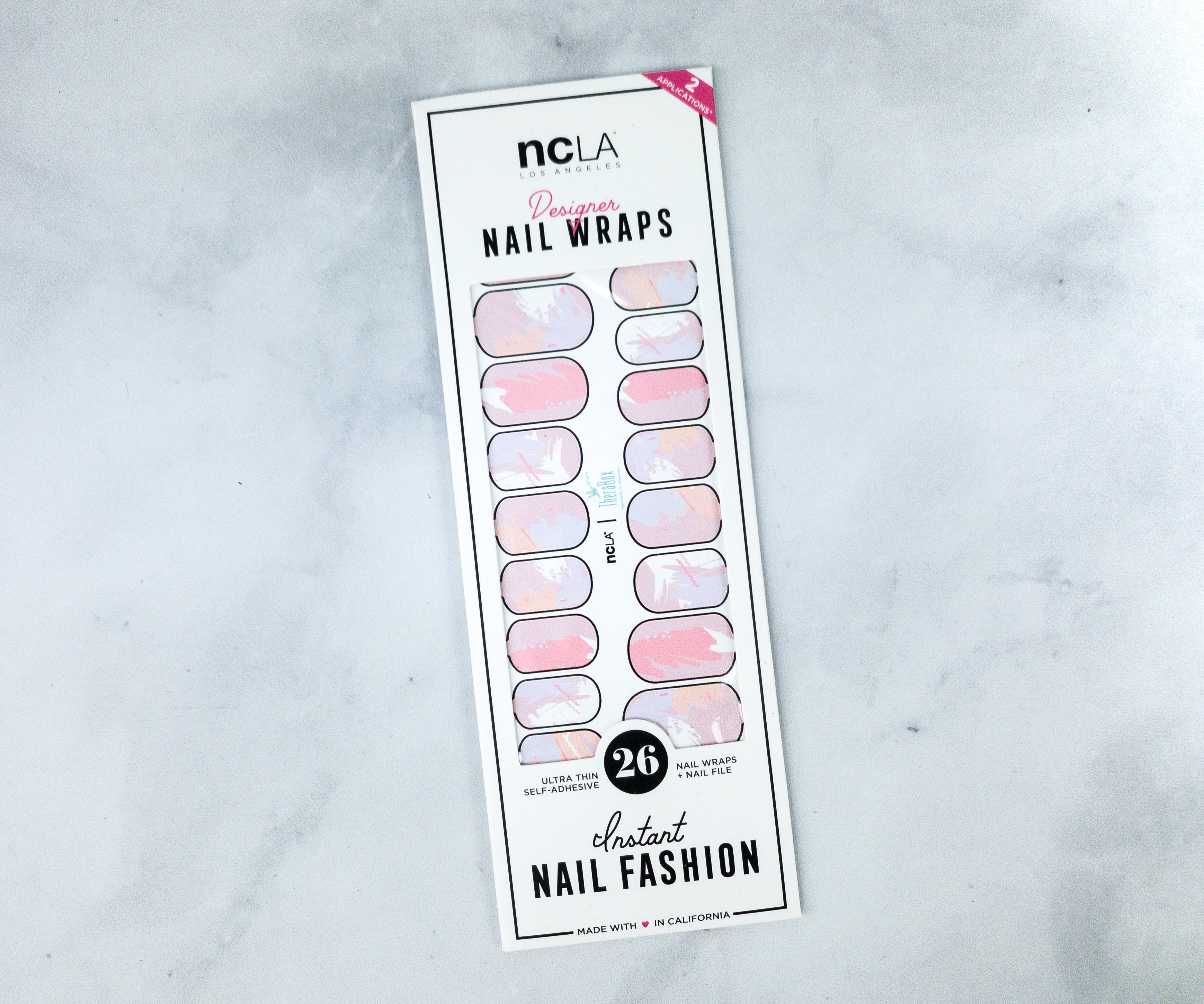 NCLA Beauty NCLA x Therabox Nail Wraps ($10) Therabox collaborated with NCLA Beauty to make these cute nail wraps. I'm loving the cotton candy colors here. It's also good to know that they are free of harsh chemicals, so you can really enjoy doing your own nails.
It comes with a nail file for easier application. These work really well and they last a pretty long time. I love that there are lots of extras in all sizes so it's easier for me to find one that will match my nail shape.
Spongelle Multi-Use Body Wash Infused Buffer ($16) This is perfect for traveling! You don't need to bring a sponge and a soap as this product is both.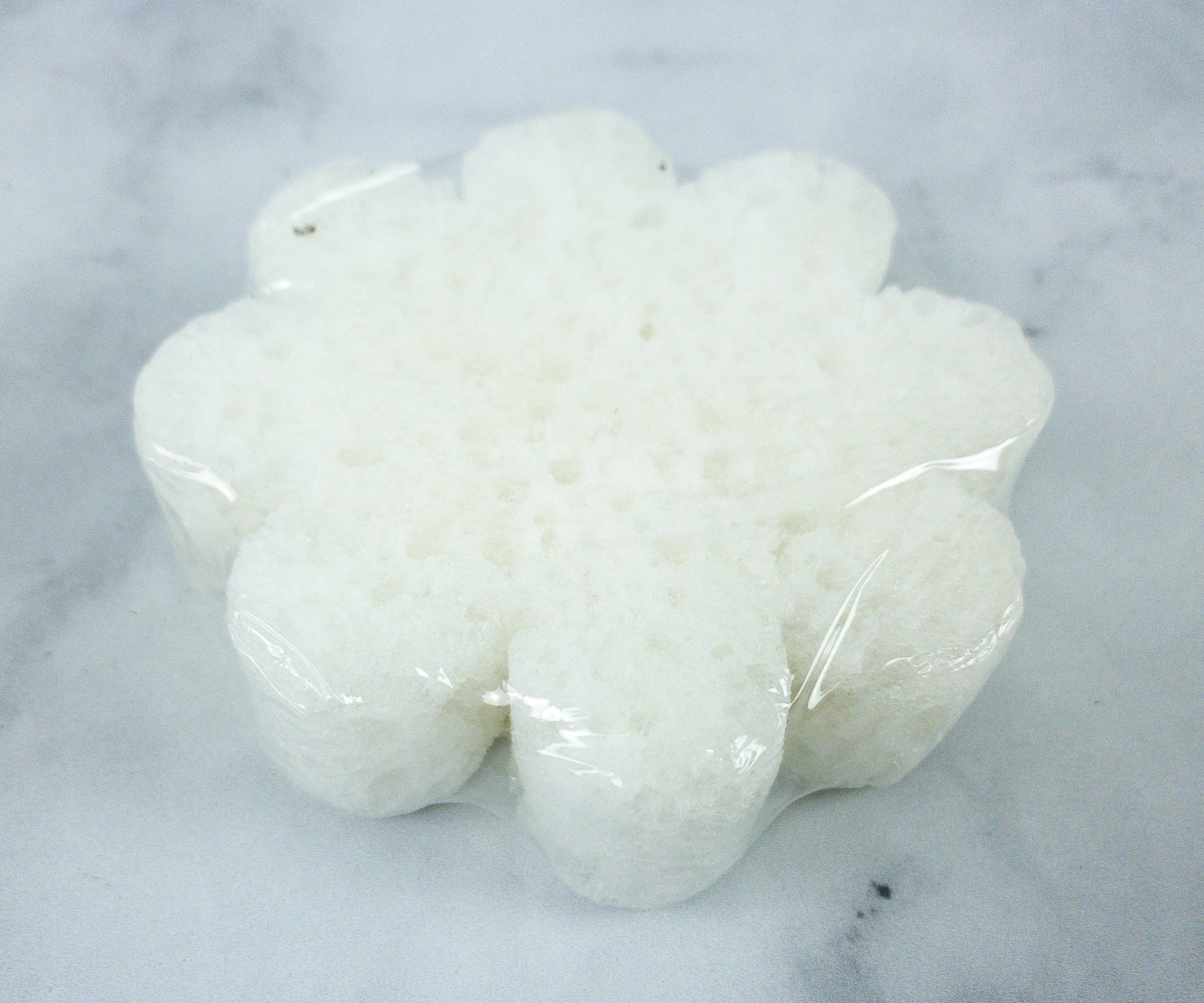 The body wash smells heavenly while the body buffer cleanses and exfoliates the skin! My skin felt cleansed and refreshed after use. This body wash-infused buffer is promised to last for 14+ uses, so it's really a great deal!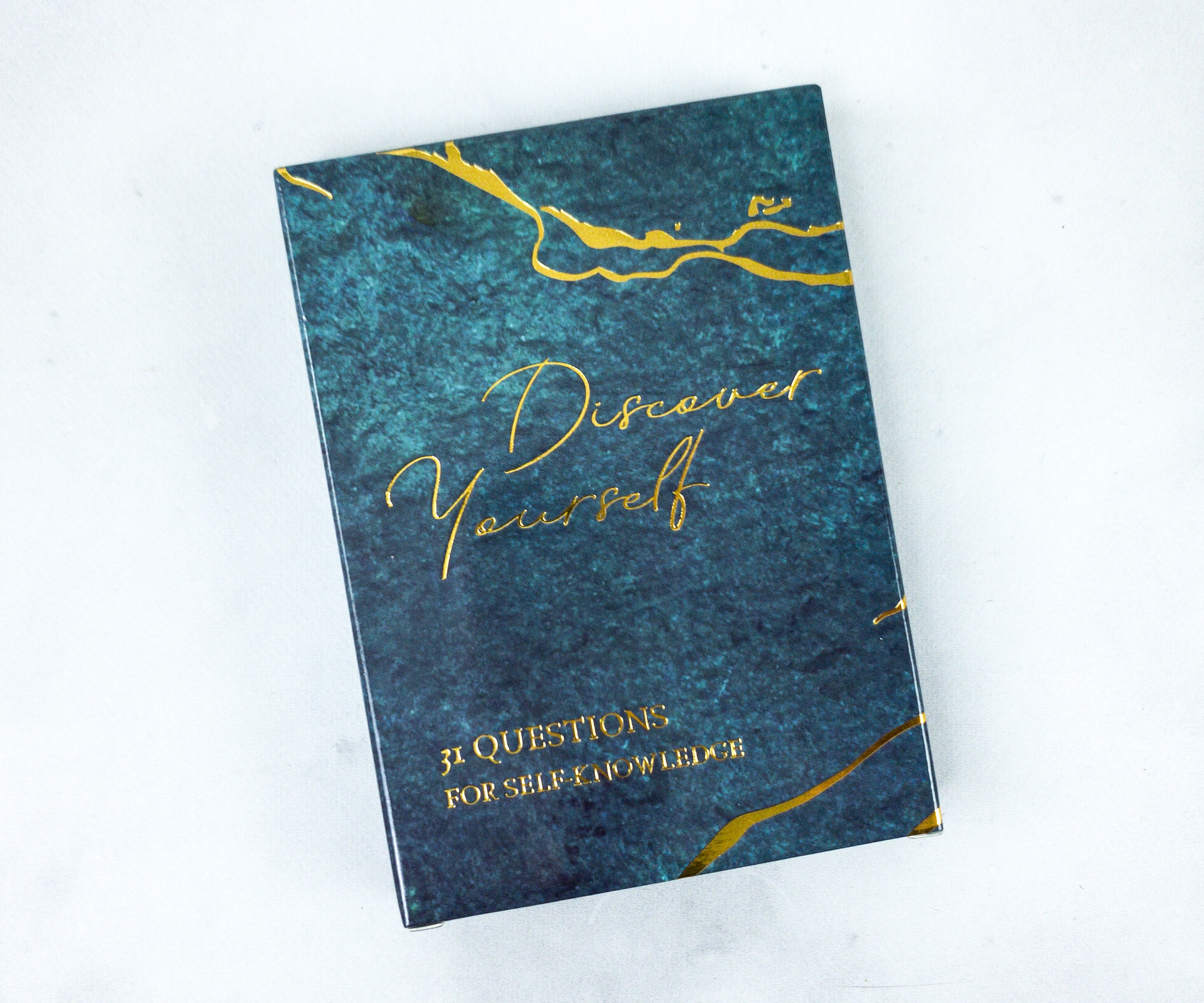 The Happy Shoppe Discover Yourself (37 Questions For Self Knowledge) Cards ($15) The cards were packed in a pretty teal box with gold streaks all over.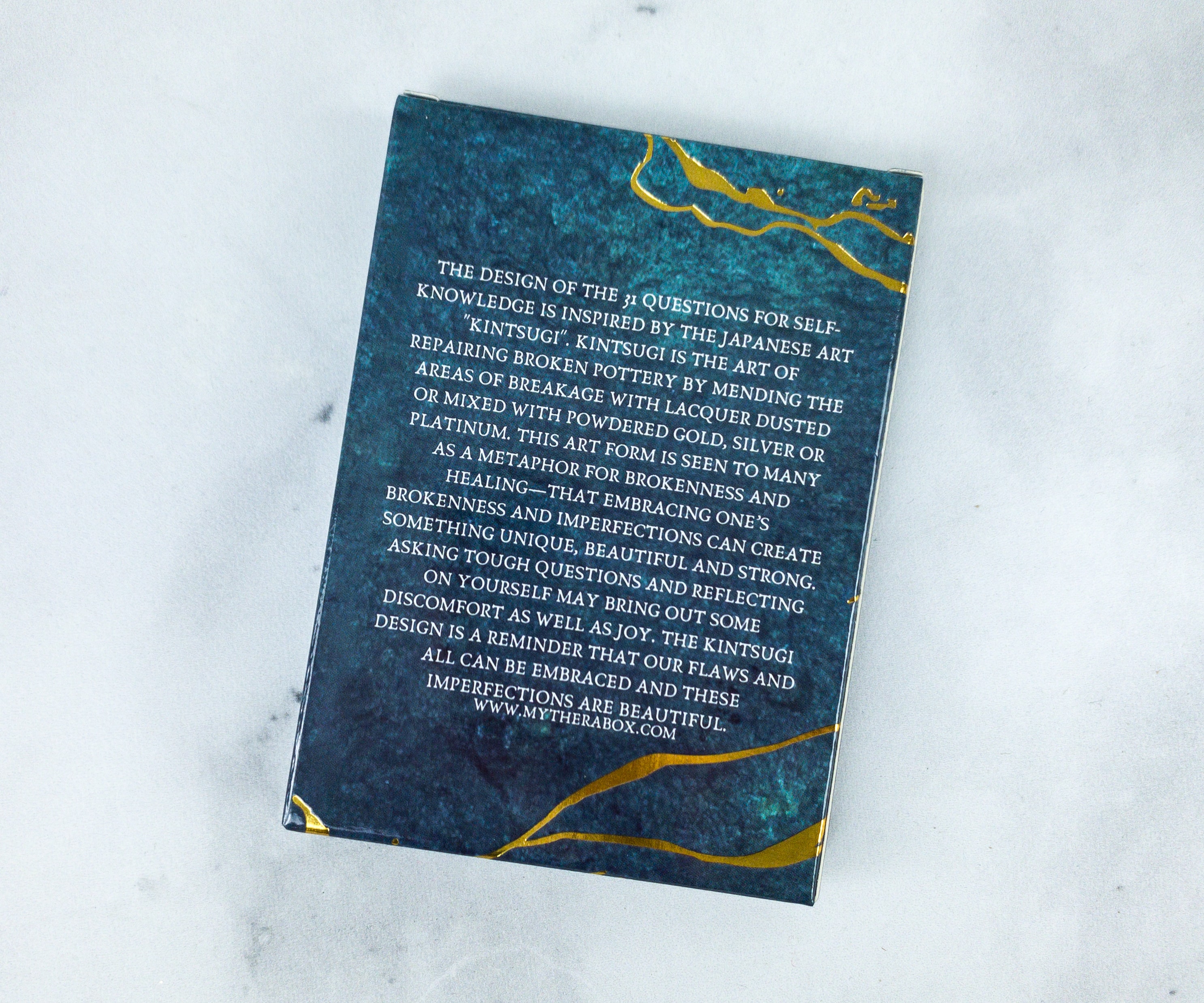 It is explained that these cards are based on the Japanese art of repairing broken pottery with gold. They believe that it's the same case with people, that you can still heal from all of your worries by embracing them.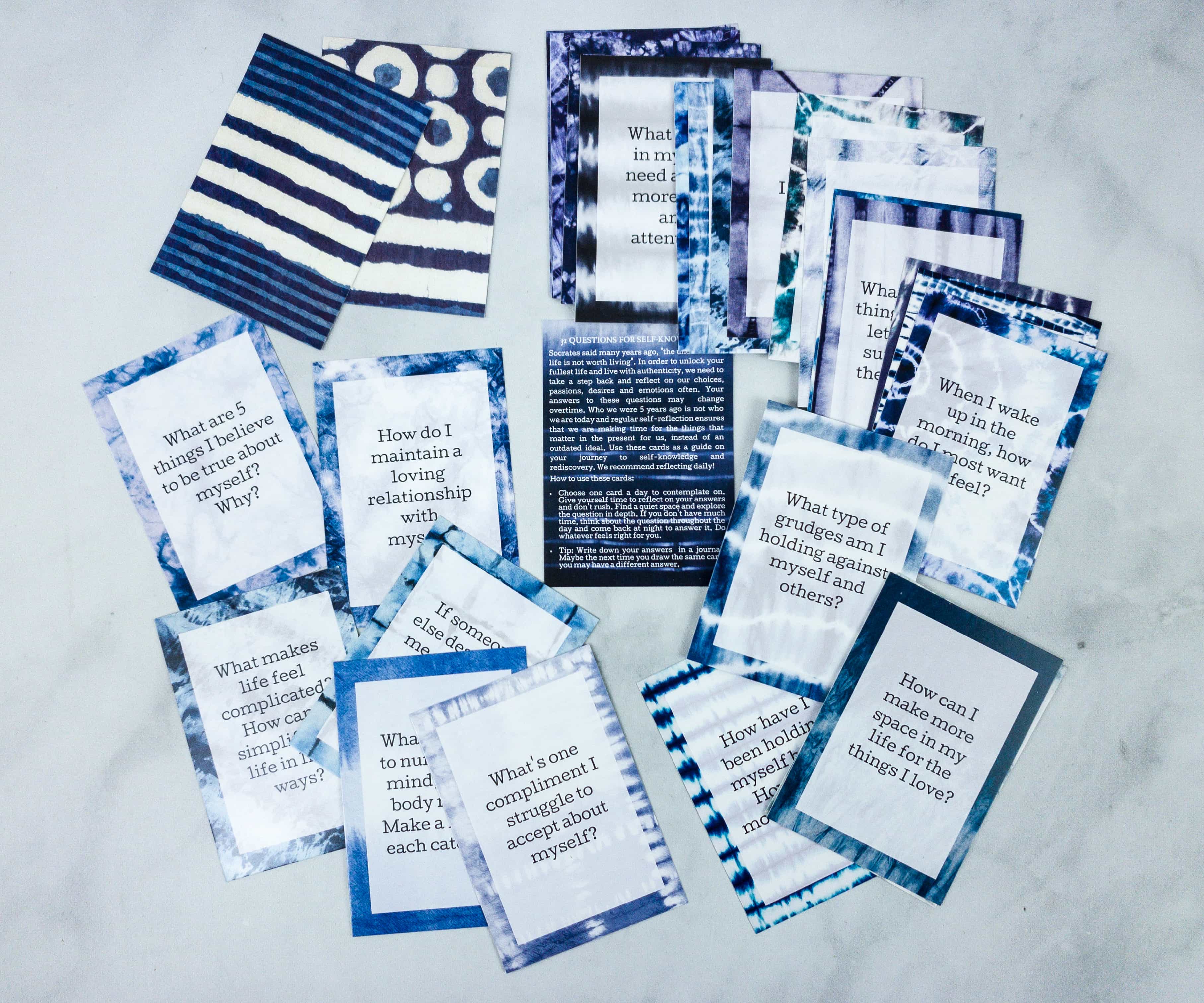 Each card contains a question that will help you reflect on yourself and hopefully give you a better outlook in life. This is a great tool for self-reflection and can also serve as prompts if you're keeping a journal!
Skin & Co Truffle Therapy Whipped Cleansing Cream ($13.56) This cleanses and purifies the skin like magic! The cleansing cream contains a blend of pure truffle extract and sweet almond oil which unclogs pores and gets rid of makeup, dirt, and impurities. What makes it awesome is that it doesn't dry out the skin afterward. After use, my skin feels nourished and well-hydrated. Another key ingredient is chamomile, which makes the formula soothing. Even the scent is wonderful!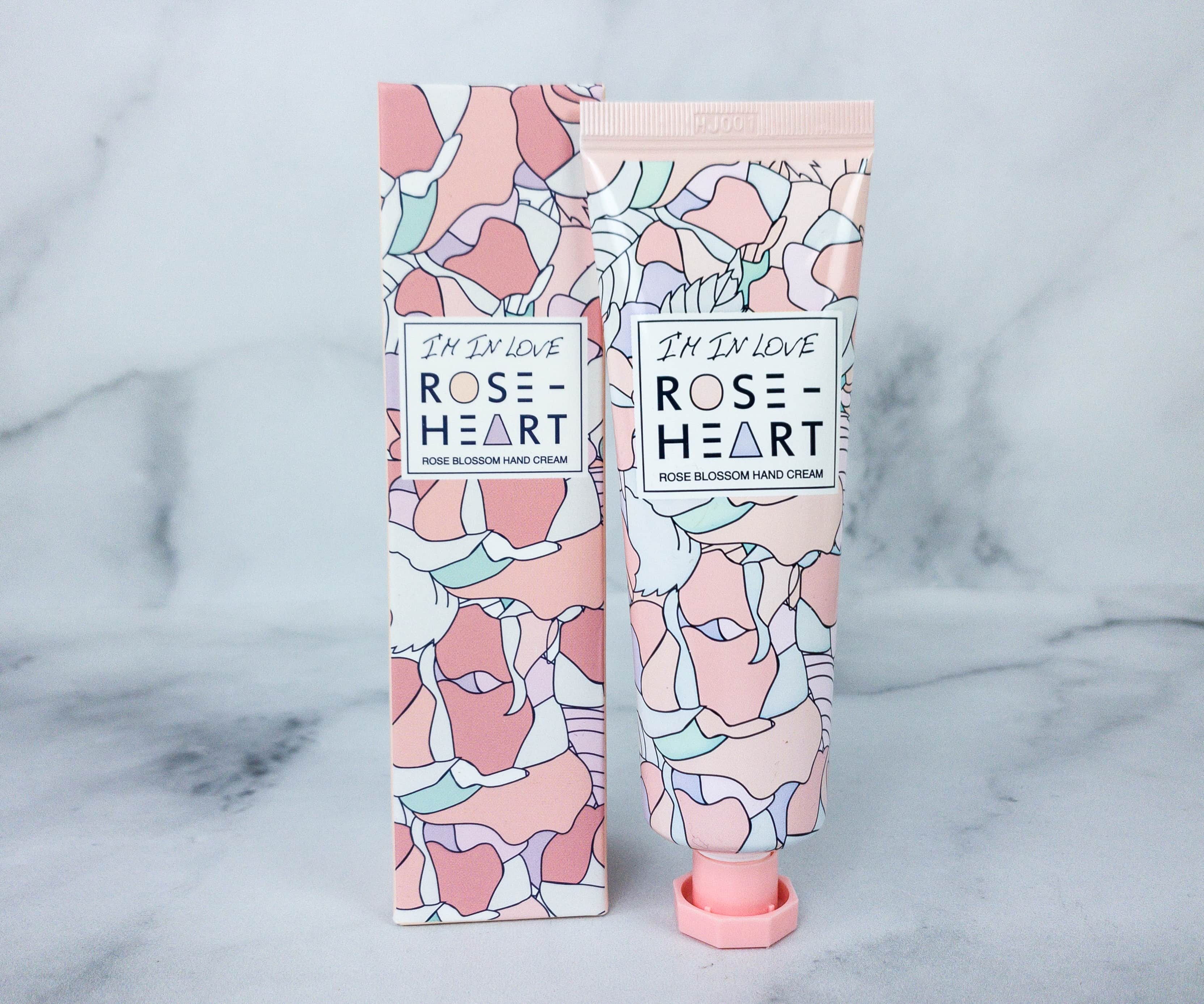 Fox Corporation I'm In Love Rose Blossom Hand Cream ($7) I like hand creams as my hands tend to get dry most of the time. This one didn't disappoint because it's deeply hydrating. My skin absorbed it easily and it also smells so good!
The cream is made with rose and aloe extracts, as well as argan oil. It's free from parabens and preservatives, so it's gentle enough even for sensitive skin types.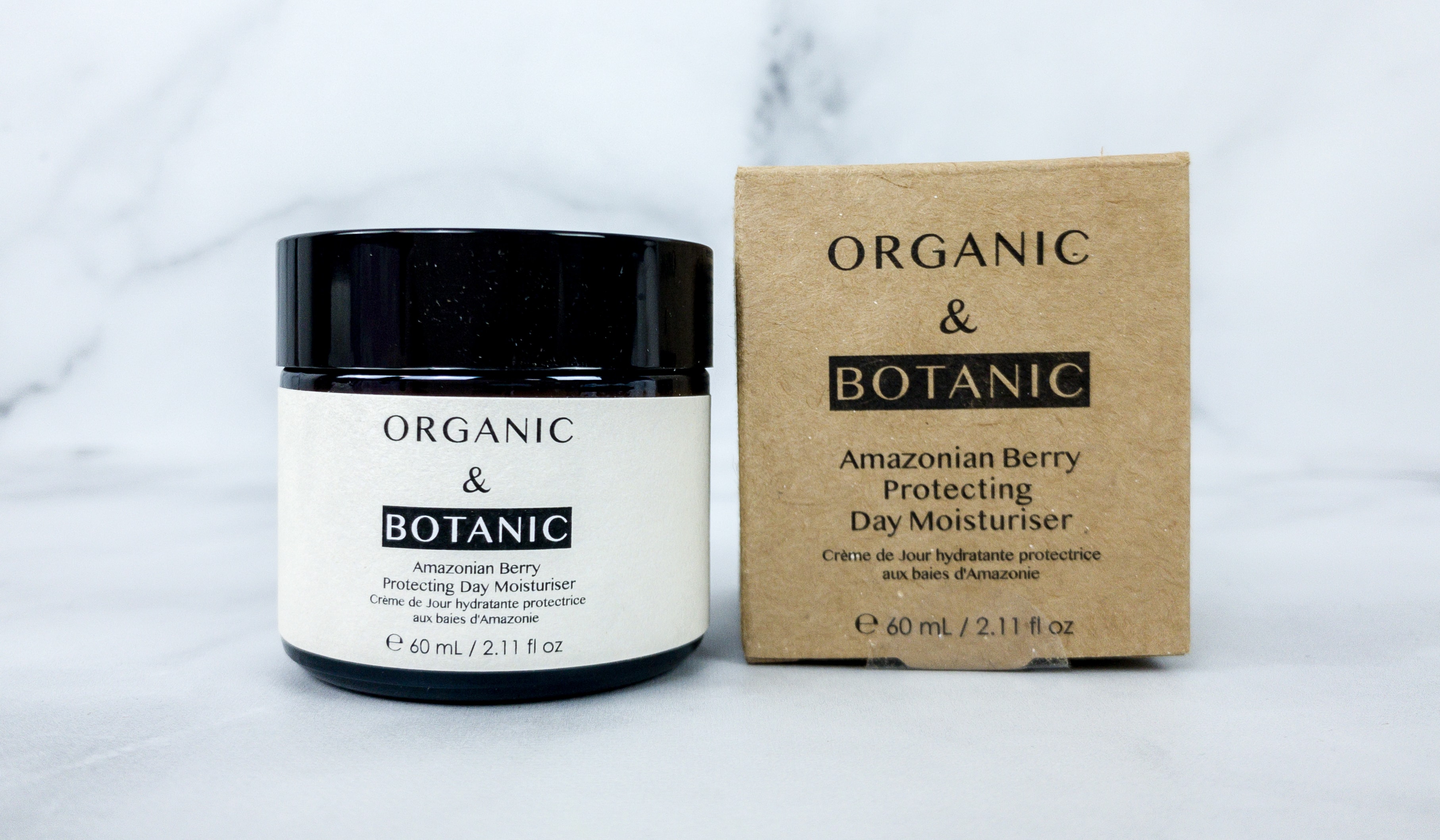 Organic & Botanic Day Moisturizer ($14.38) Made with organic and botanical ingredients, this lightweight moisturize hydrates the skin deeply, keeping your skin look smooth and firm throughout the day. The formula works for all skin types, and it's also vegan and cruelty-free.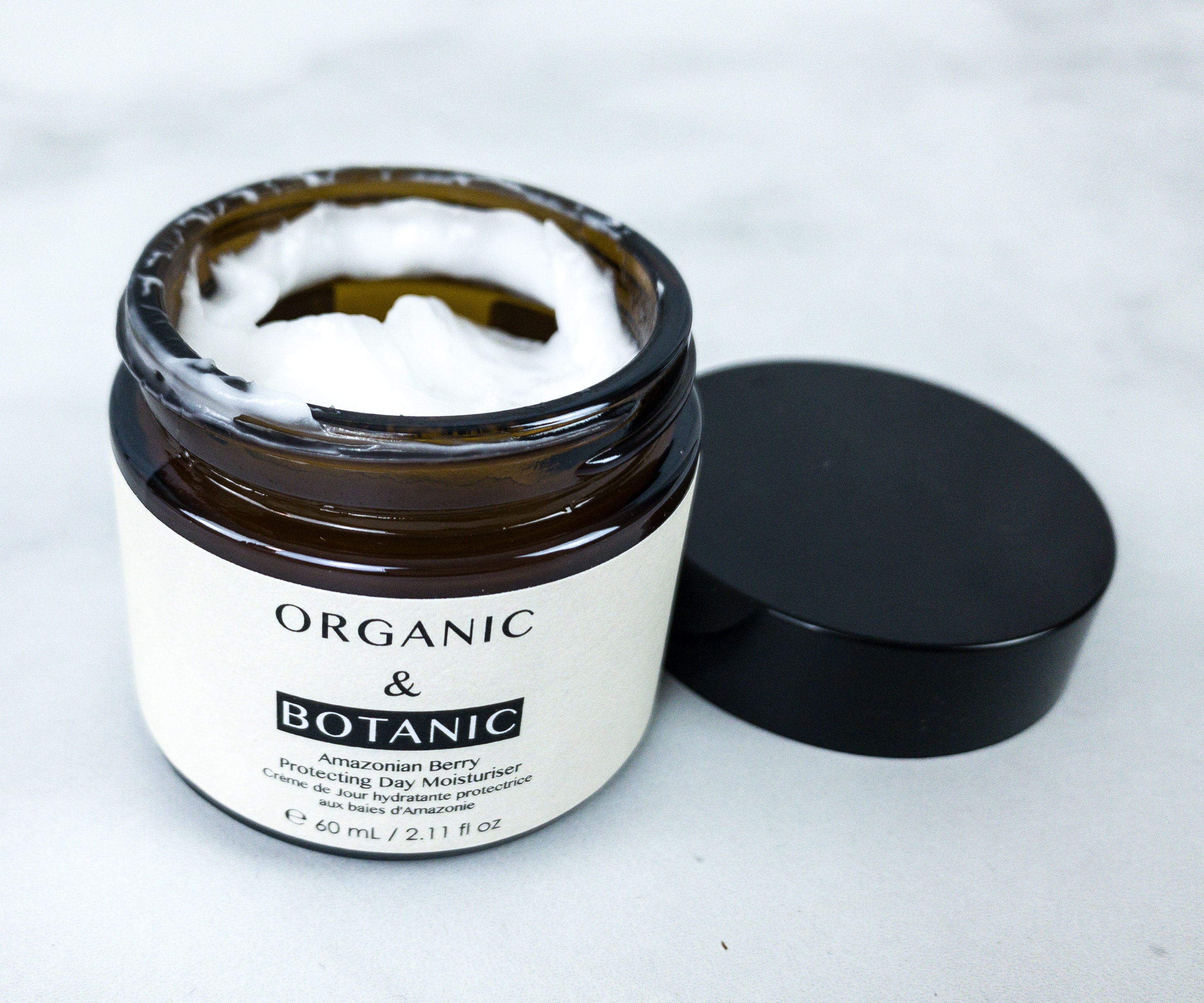 Key ingredients include elderflower extract known for its firming effects, hydrating aloe vera, and soothing chamomile. I like the texture of this cream as it's lightweight and it gets absorbed really quickly!
Skin Chemists Hair Treatment Mask ($73) It's a hair treatment mask formulated to restore and protect damaged hair. It contains collagen that reduces breakage and split ends, keeping each strand strong and healthy. It's also formulated with caffeine that stimulates hair restoration, preventing hair loss!
The mask is rich and creamy! To use, just get a generous amount and then apply to your hair. Make sure to spread it evenly and massage from roots to the tips.
Therabox never fails to send amazing products, whether it's for the skin, the hair, or our overall well-being! This month, I really loved the self-knowledge cards as they help me reflect about my day to day life. The skincare products they included in this box were also amazing, especially the cleansing cream. The nail wraps were also pretty. I like them because they're easy to use and they don't contain harmful stuff so they won't damage my nails. All in all, there's a great variety of products, making it feel really full!
What do you think of this month's box?