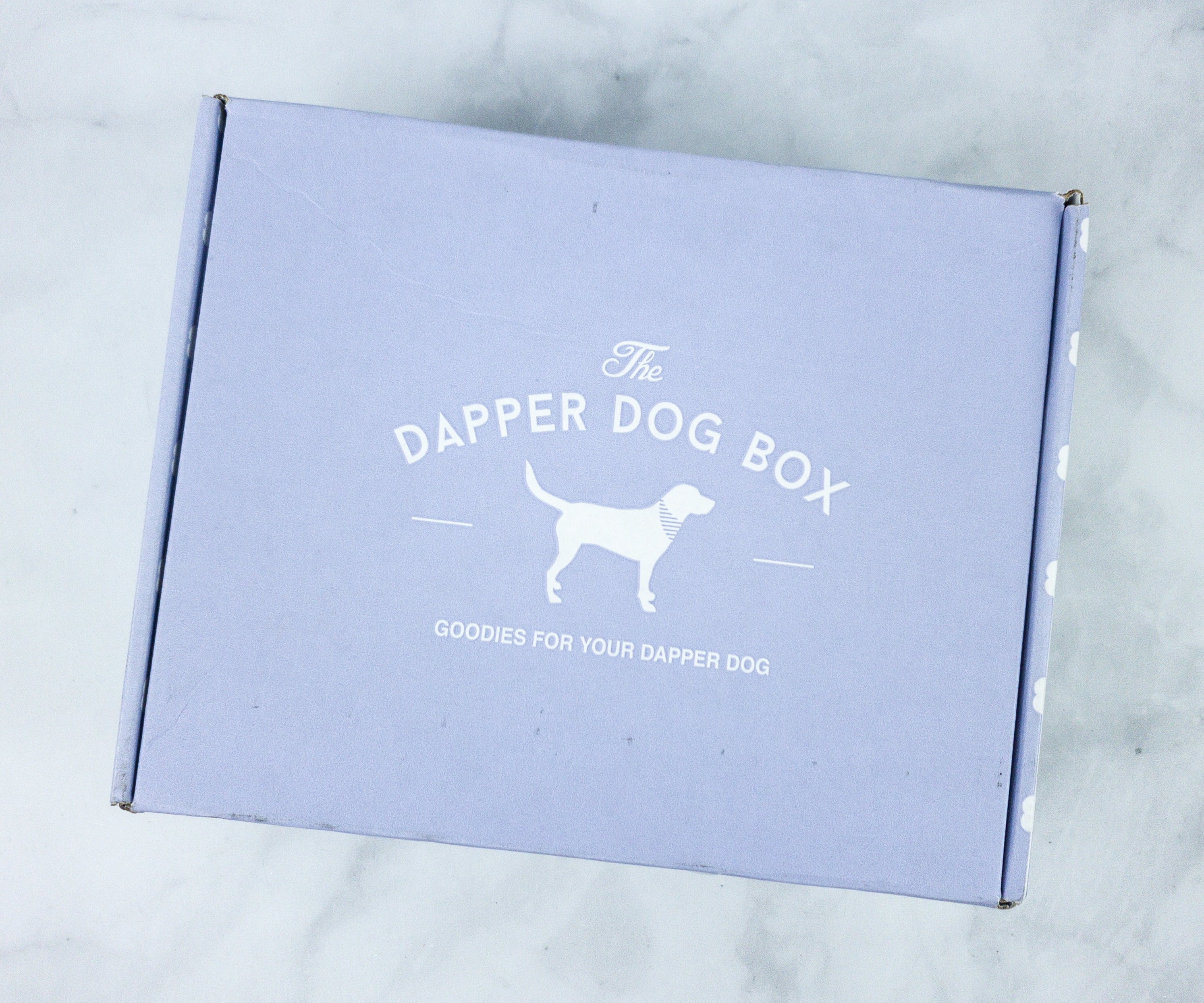 The Dapper Dog Box is a monthly box for your best friend in the world – your dog! They source organic and natural items from passionate small companies that love dogs, hand-picking each item for your dog based on a personalized survey. The survey lets you customize your box for gender, five different dog sizes, and also any allergies. The regular sized box has 4-6 items with an average $50 value.
DEAL: Save 10% off your first shipment! Use coupon code HELLOSUBSCRIPTION.
The interior of the box cover says "all you need is love and a dog" and I couldn't agree more.
All the items are packed neatly inside the box. No fillers!
This month's theme is THE LEGENDARY FARM BOX!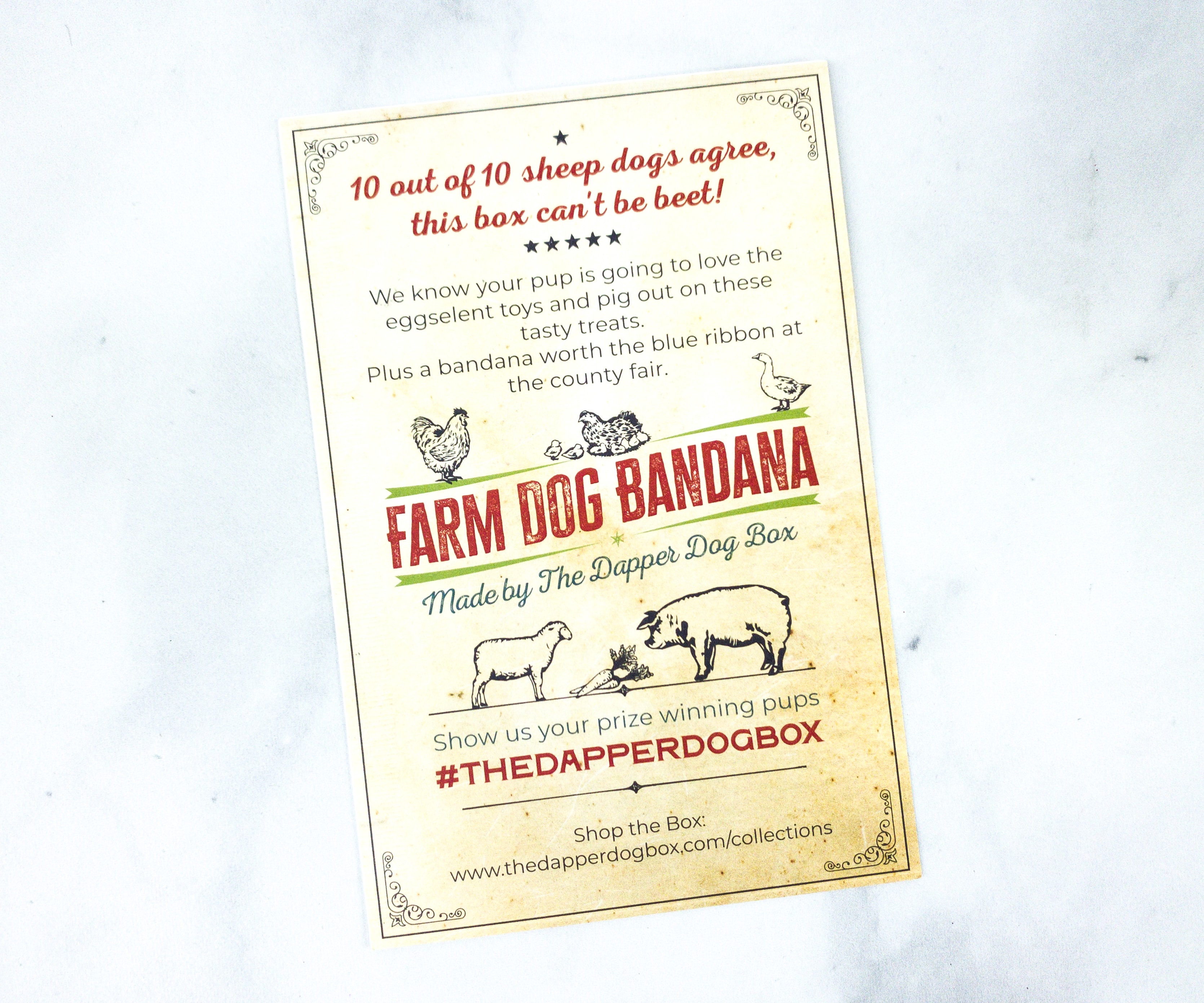 At the back, it lists the featured product for the month. For March, it's the Farm Dog Bandana!
Every box comes with a cute information card.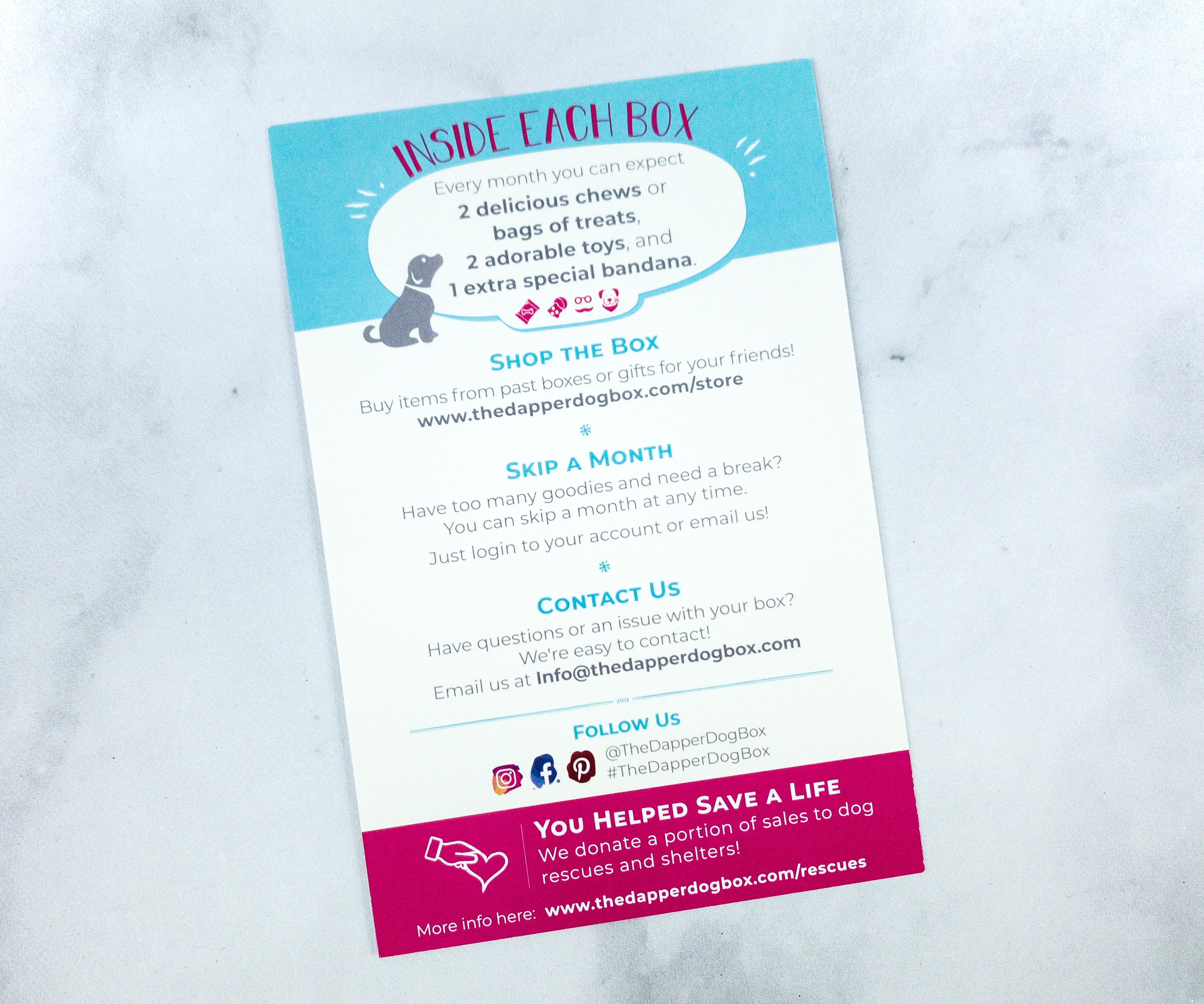 This card provides all the information you need to know about the box, like how to shop items from past boxes or skip a month.
Here are all the items in the March 2020 box!
Bandana. It's a double-sided bandana! The first side of the bandana features a white and blue checkered design.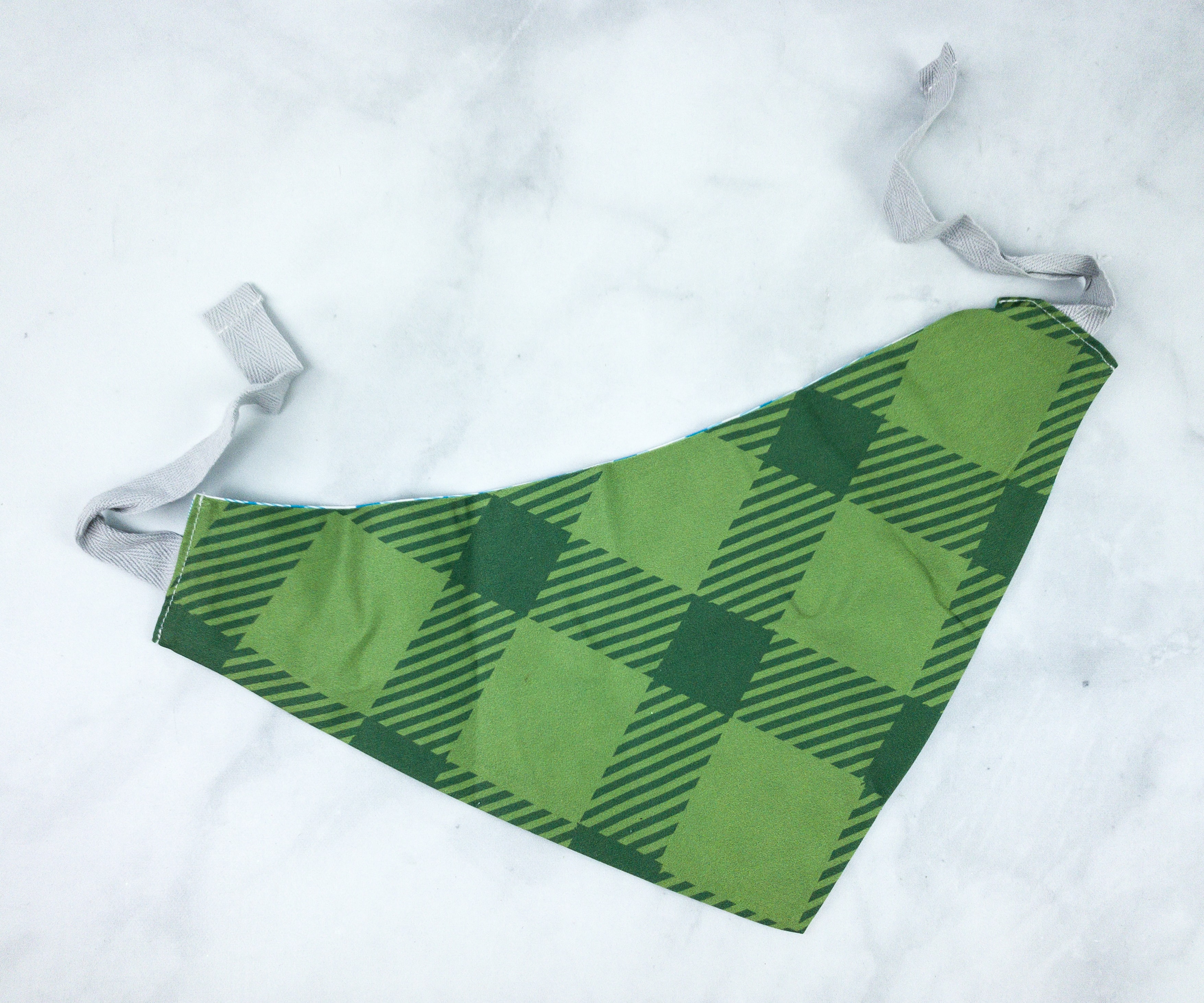 The other side of the bandana also features a checkered design, but this time it features two different shades of green!
This bandana is made from premium quality fabric. It's smooth and soft, and its new design makes it a lot easier to tie on my dog's neck!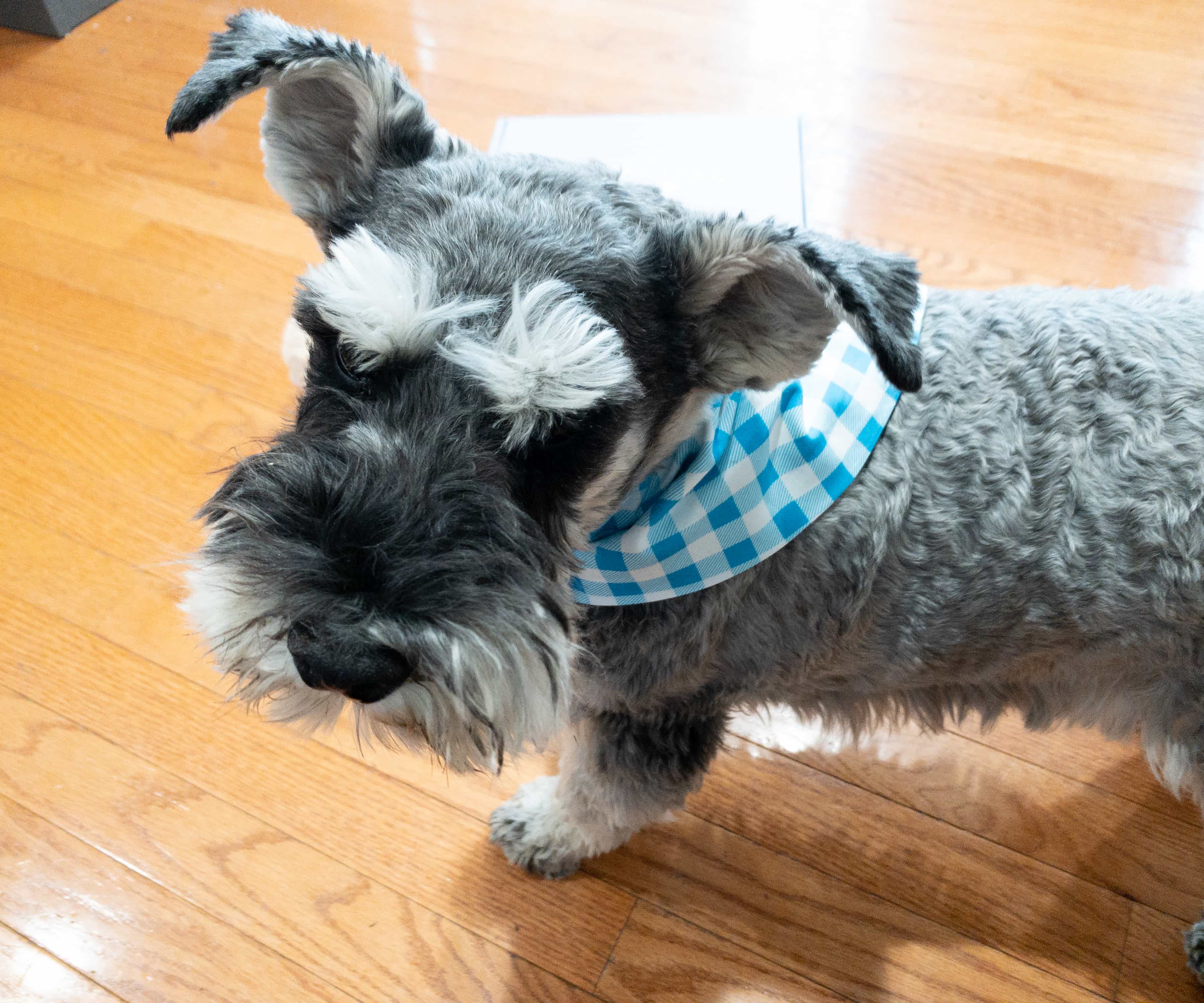 Here's Dean looking dapper with the bandana!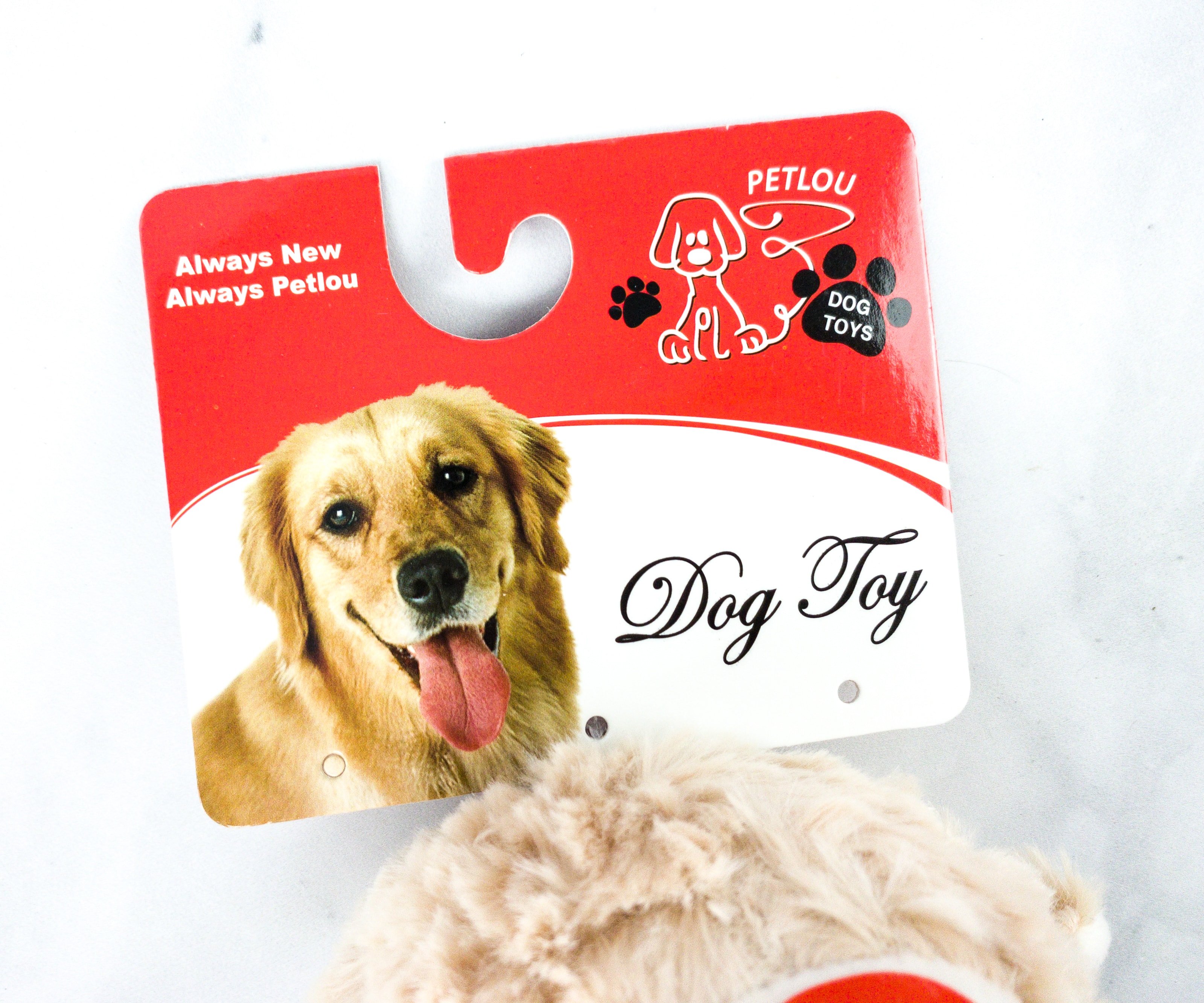 Petlou 4″ EZ Squeaky Lamb Ball Dog Toy  ($8.57) Our pups found a new favorite toy! It's this ball-shaped, lamb-head plush toy!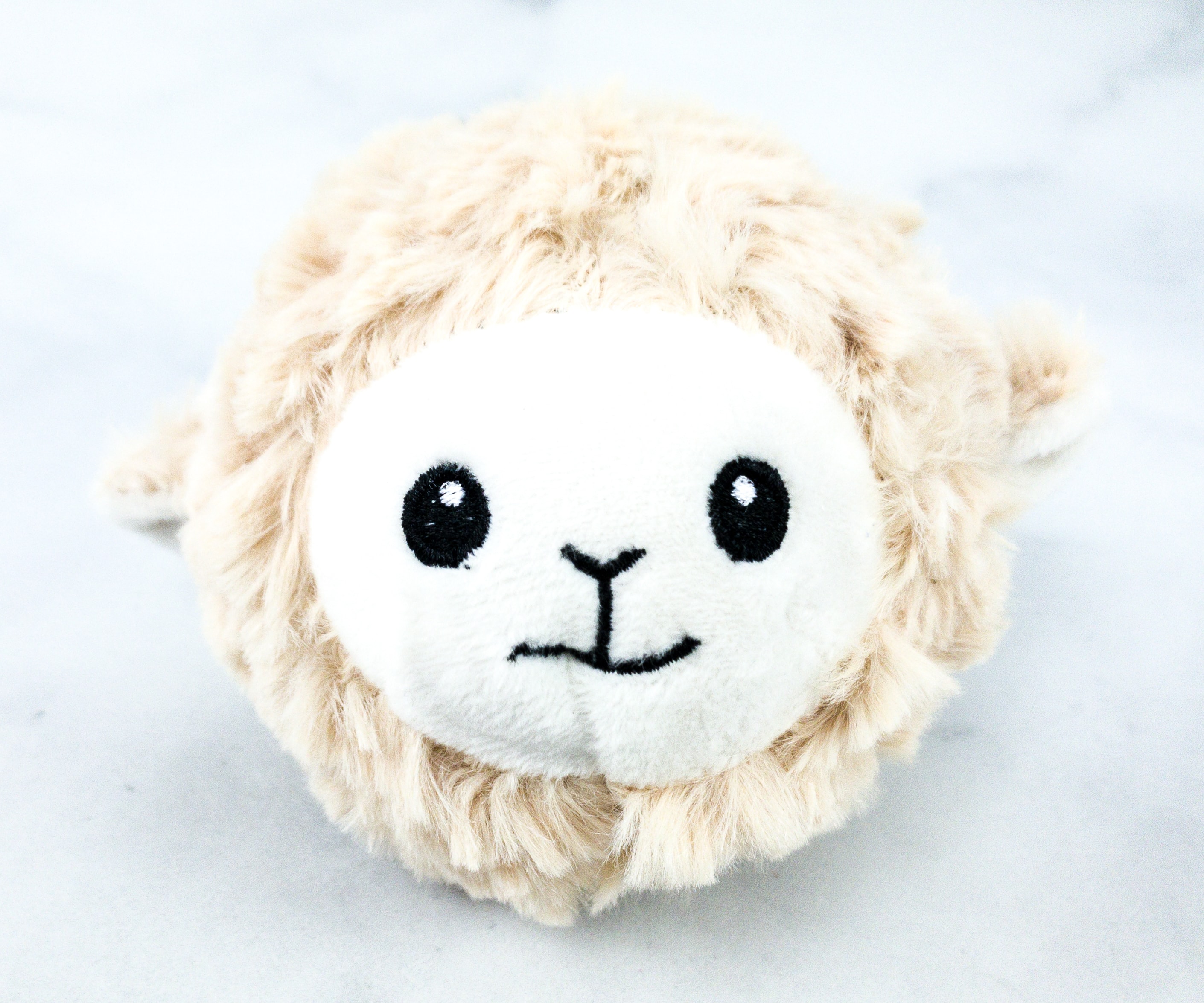 The toy is soft and squishy. It doesn't contain any stuffings to ensure your dog's safety!
The hairy and cuddly plushie also has built-in squeakers. It even floats in the water, so your pups can play with it alongside the pool or even during bath time!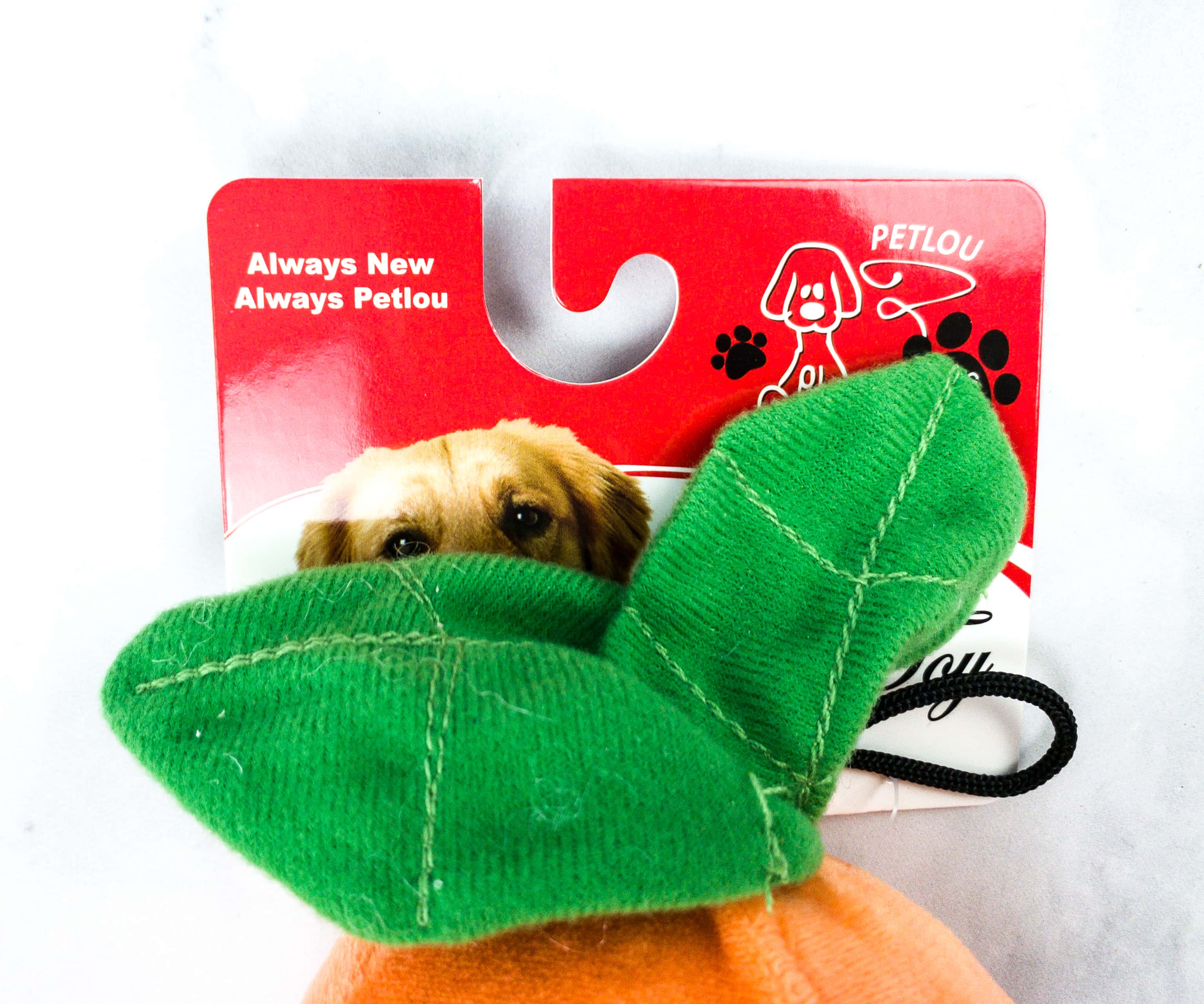 Petlou 8″ Carrot Dog Toy ($6.14) It's an 8-inch long carrot-inspired plush toy made from 2-layers of durable fabric for extra toughness!
This toy features a heavyweight plush material with a built-in squeaker and crinkle paper inside. It also comes with a soft and smooth yet durable outer layer, perfect for any type of dog!
Here, Dean strikes a pose with his new toys. Afterward, he played with them and didn't want to let go!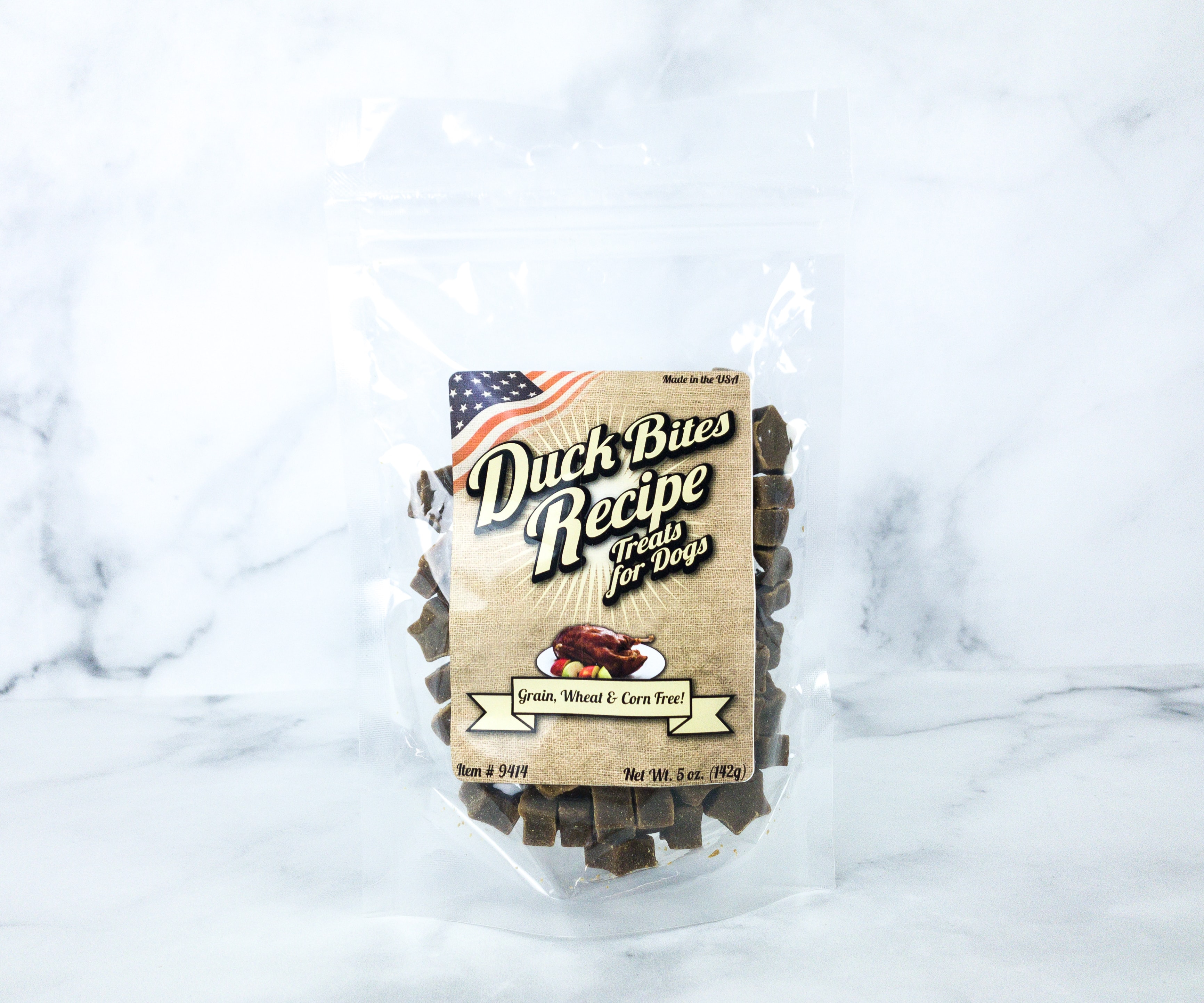 Duck Bites Recipe Treats For Dogs. Duck and turkey were combined to make these healthy and yummy treats for dogs!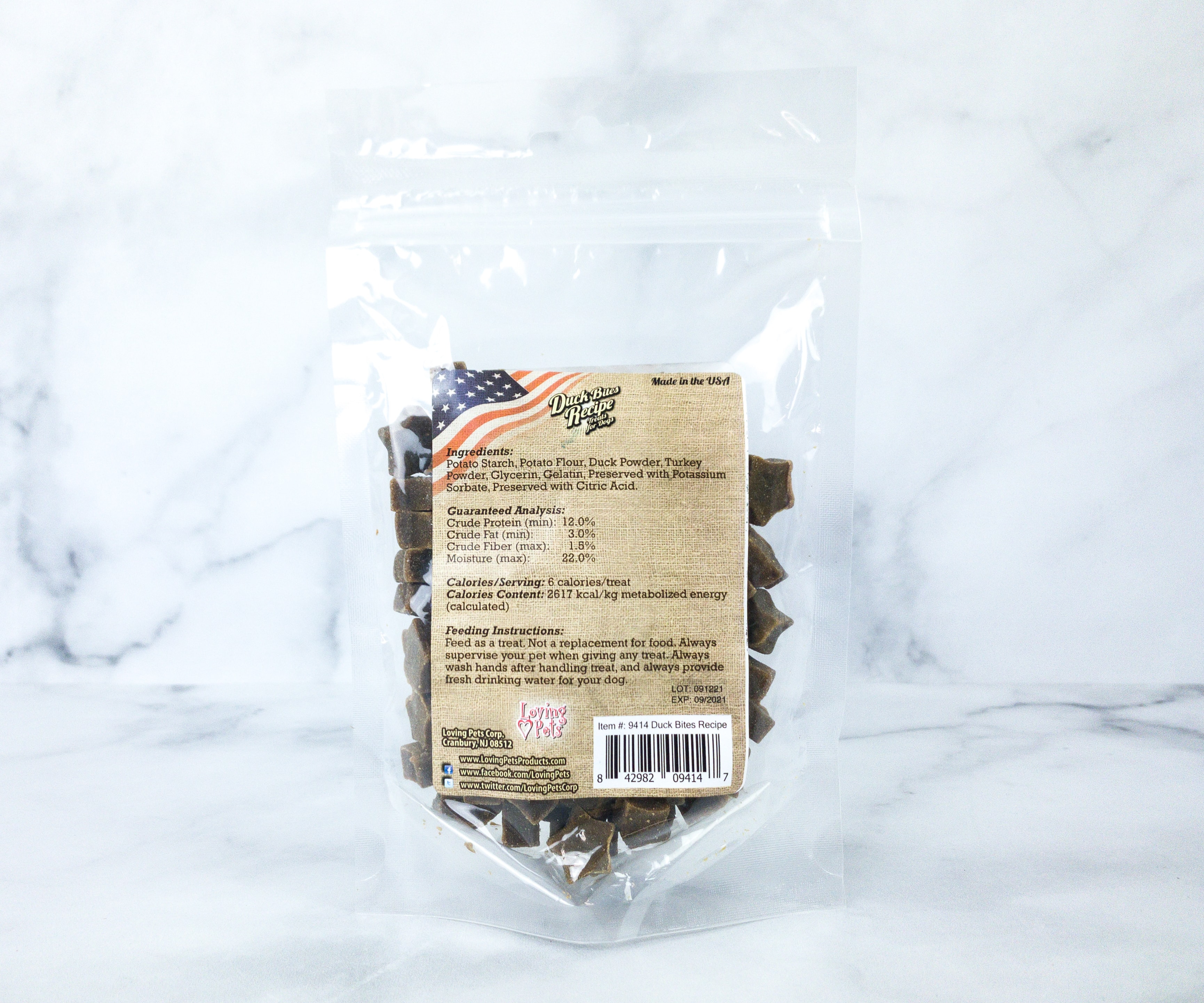 It's a nutritious dog snack packed with protein, fat, and fiber. Plus it doesn't contain grain, wheat, or even corn.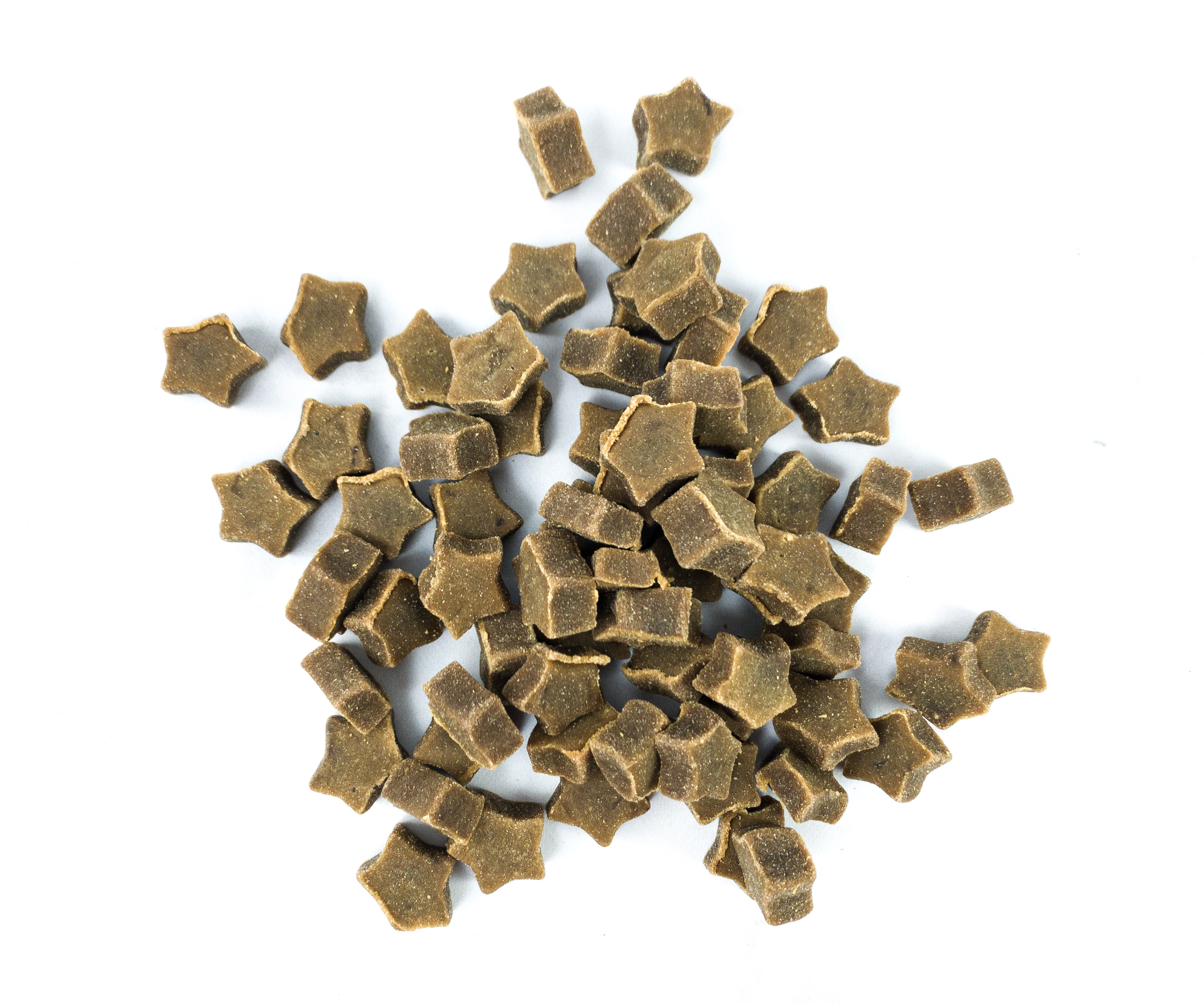 Inside the bag are star-shaped, bite-sized treats with a smooth and chewy texture. It's the ideal treat to give as a training reward for your pups.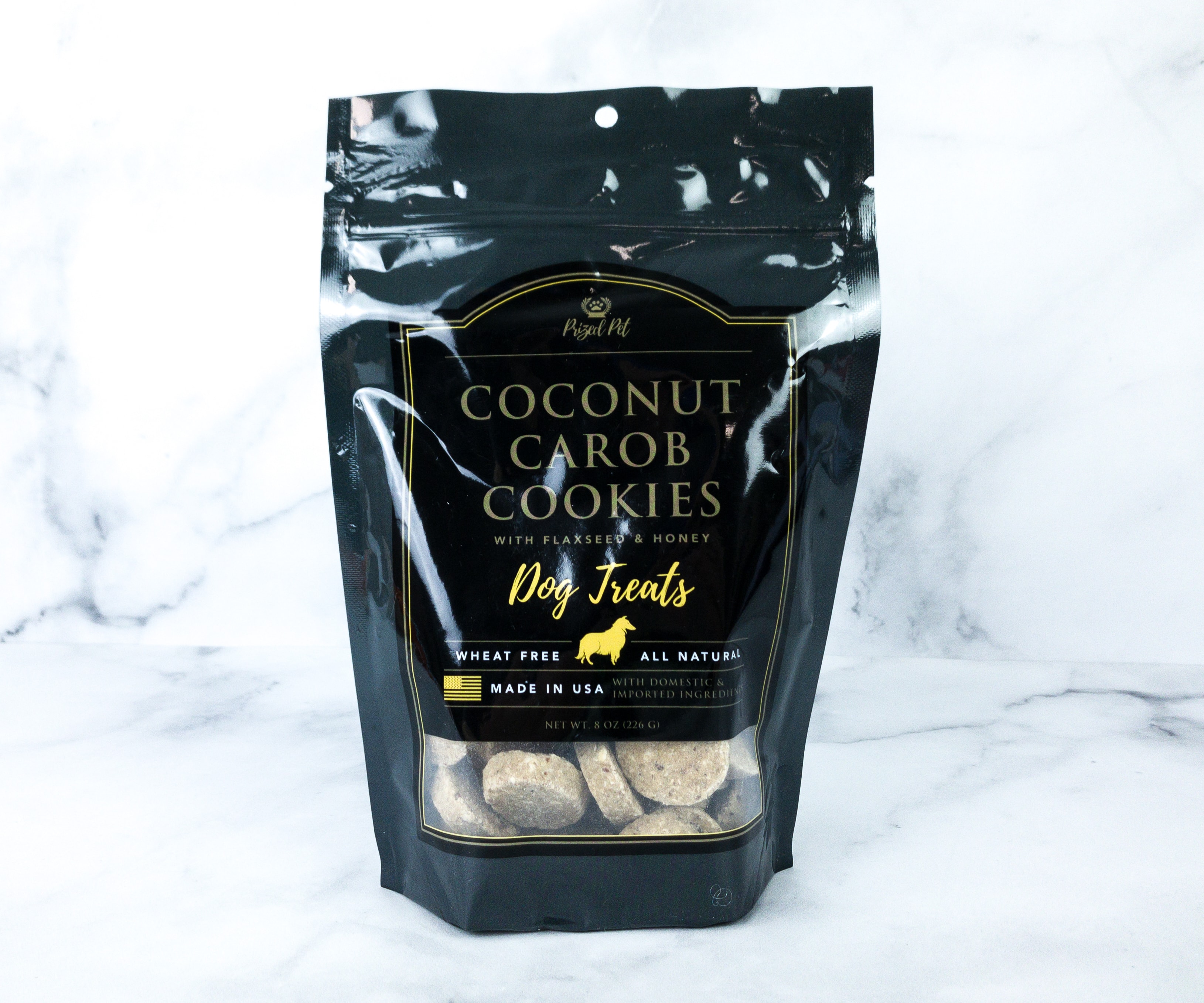 Prized Pet Coconut Carob Cookies Dog Treats ($9.99) The next bag features delicious cookies made with flaxseed, honey, oat flour, coconut, and sunflower oil.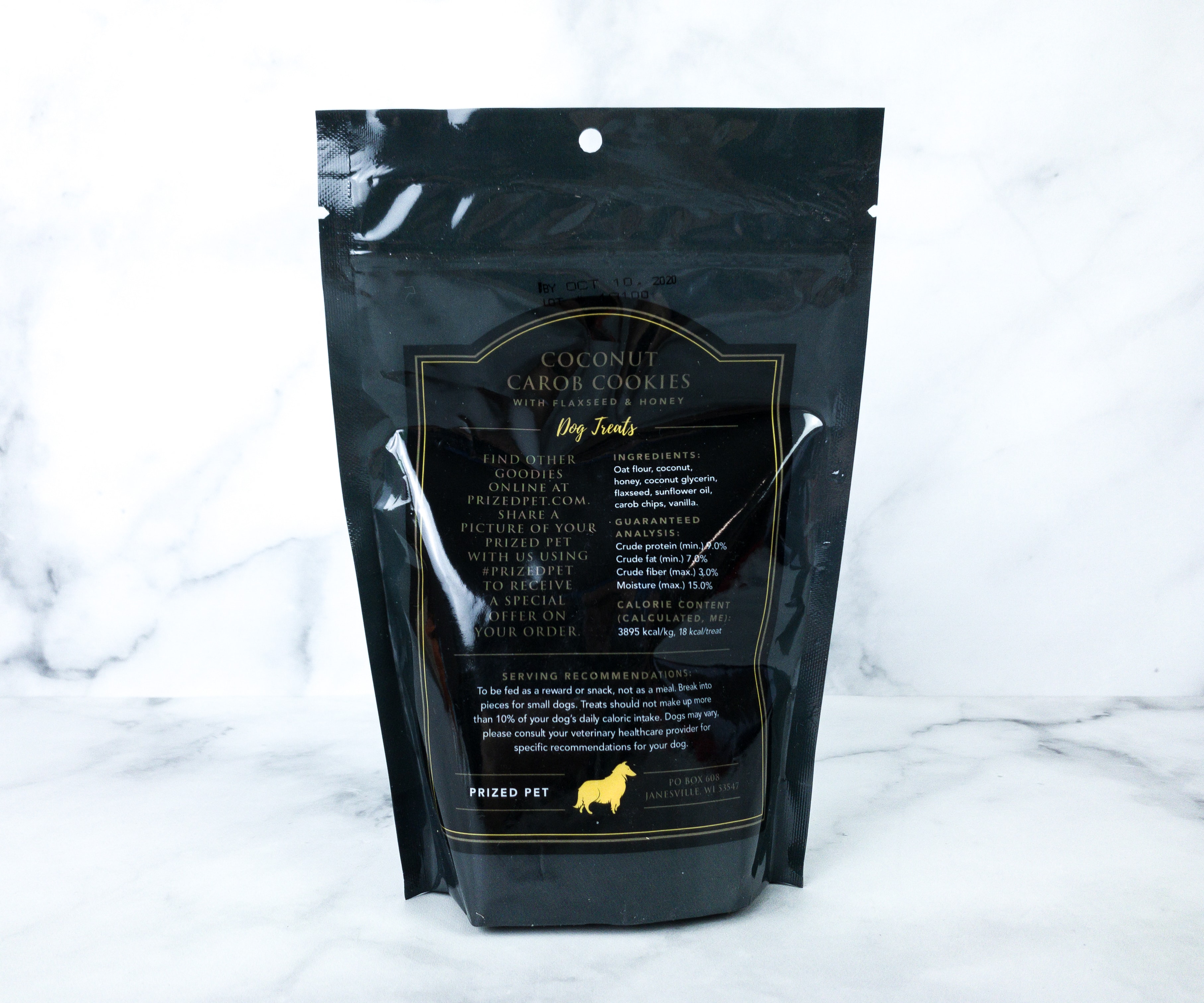 These coconut cookies also contain carob, a safe substitute for chocolate.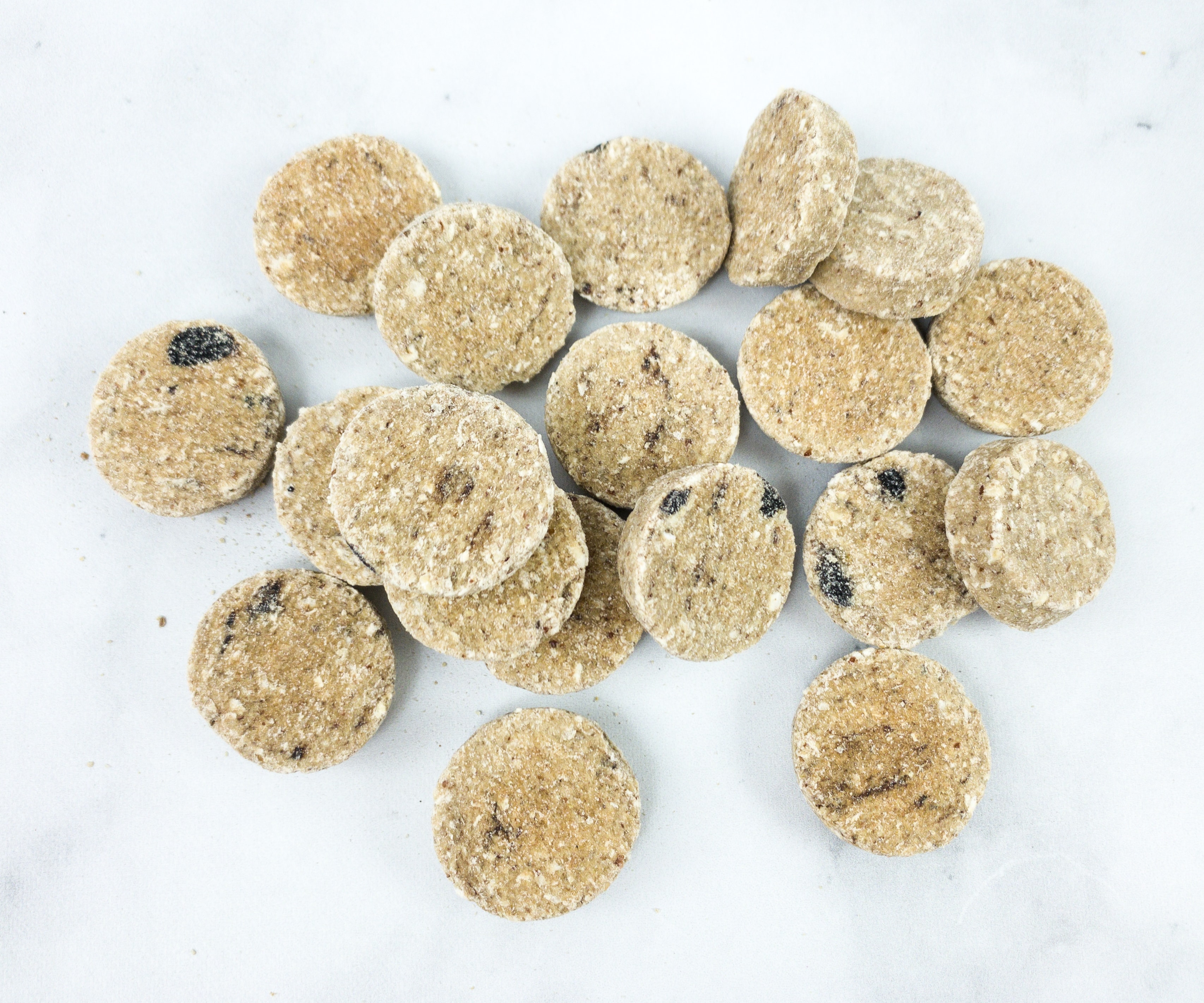 Inside are button-shaped, highly nutritious cookies rich in protein and fiber that are essential for your dog's growth and overall health.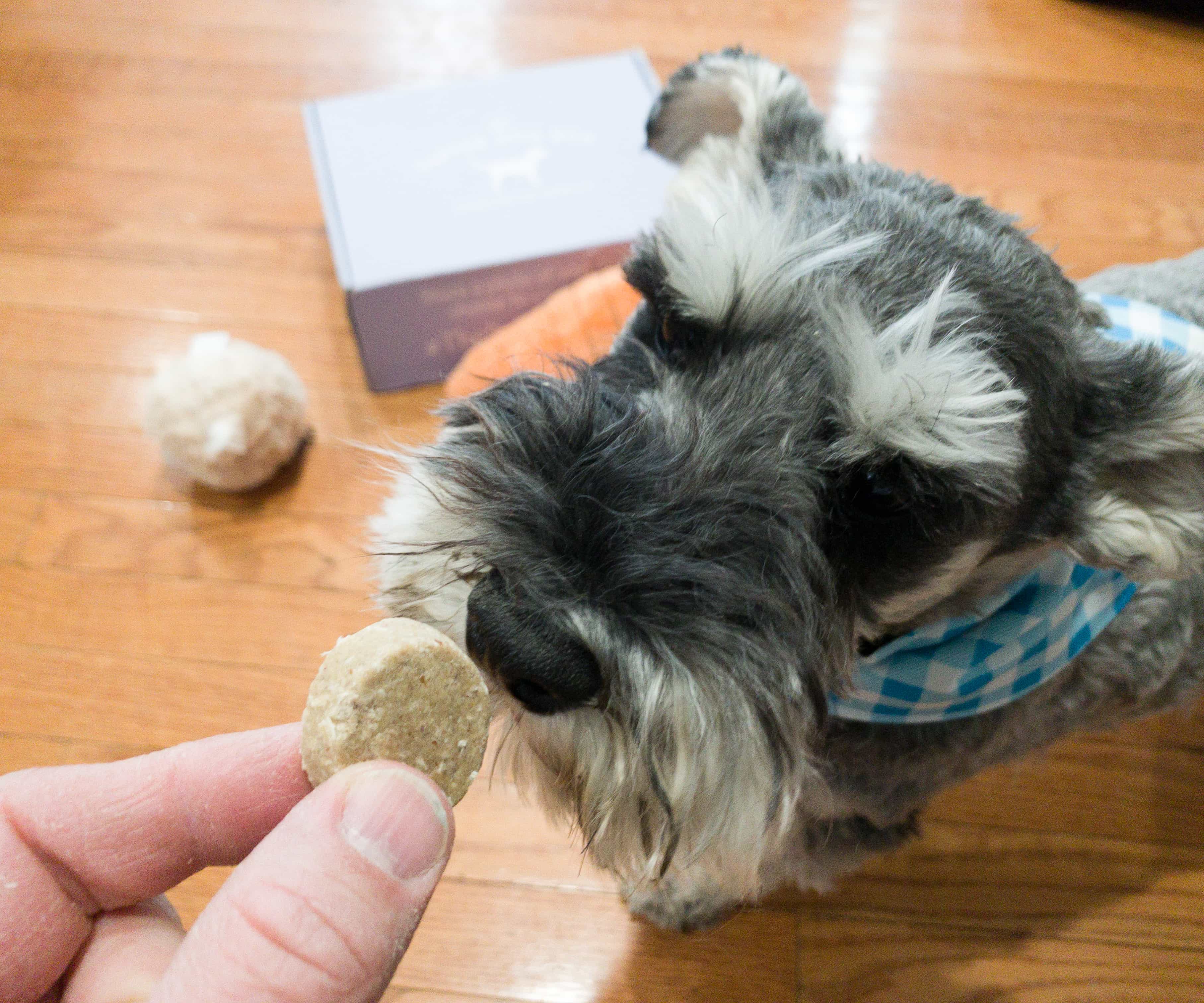 Dean definitely loved munching on this chewy cookie! It was chewy and crunchy at the same time!
We always look forward to Dapper Dog Box because they send such awesome goodies for our pups. This month's bandana features checkered designs, which are cool and eye-catching. The toys look really great too. They're both soft, durable, and most importantly, loved by my pups. I also appreciate that they only include healthy treats made with natural ingredients. My dogs are happy and satisfied and super stylish, so I definitely can't ask for more!
Did you love this month's box as much as we did?