The Dapper Dog Box is a monthly box for your best friend in the world – your dog! They source organic and natural items from passionate small companies that love dogs, hand-picking each item for your dog based on a personalized survey. The survey lets you customize your box for gender, five different dog sizes, and also any allergies. The regular sized box has 4-6 items with an average $50 value.
DEAL: Save 10% off your first shipment! Use coupon code HELLOSUBSCRIPTION.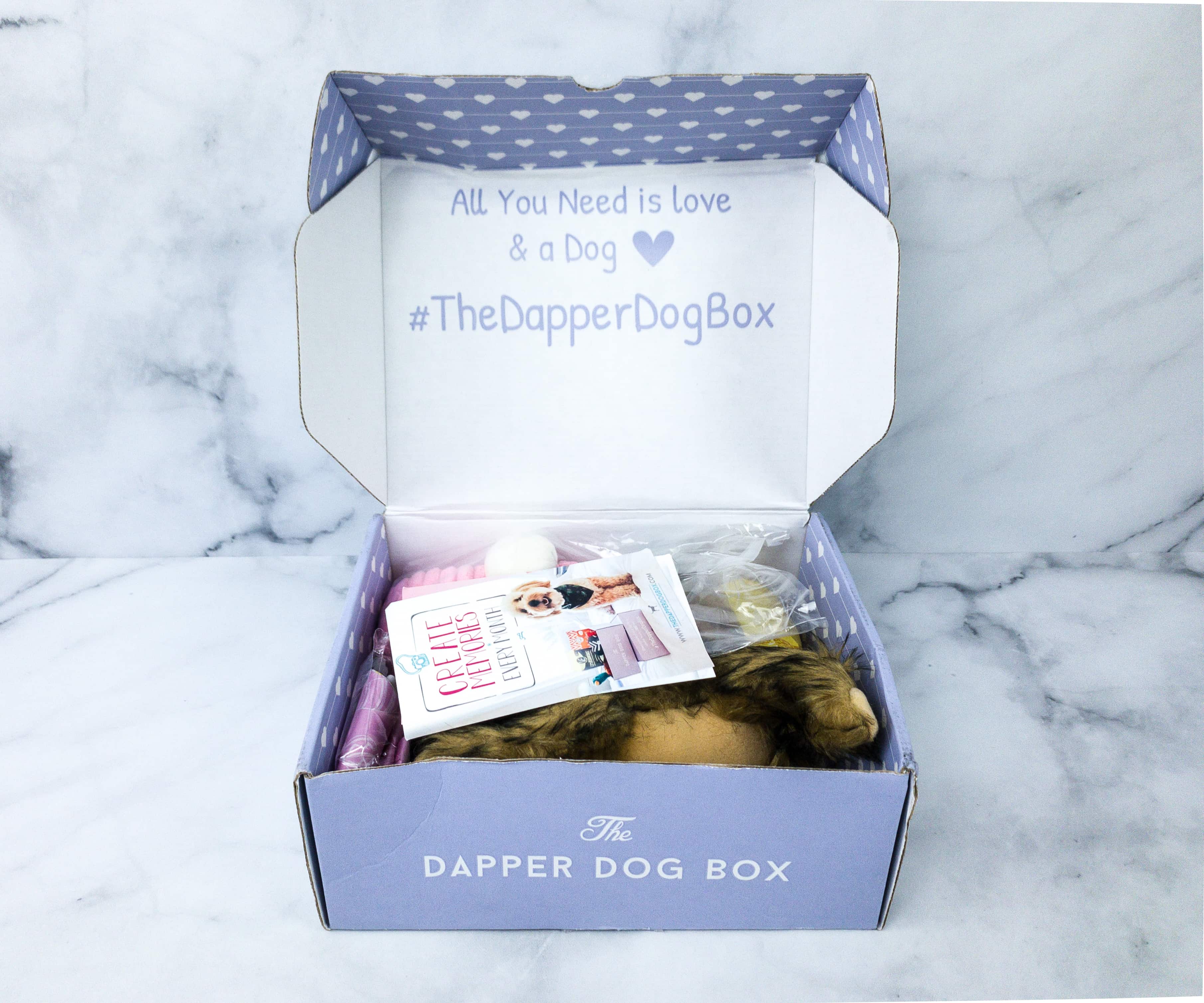 The interior of the box cover says "all you need is love and a dog" and I couldn't agree more.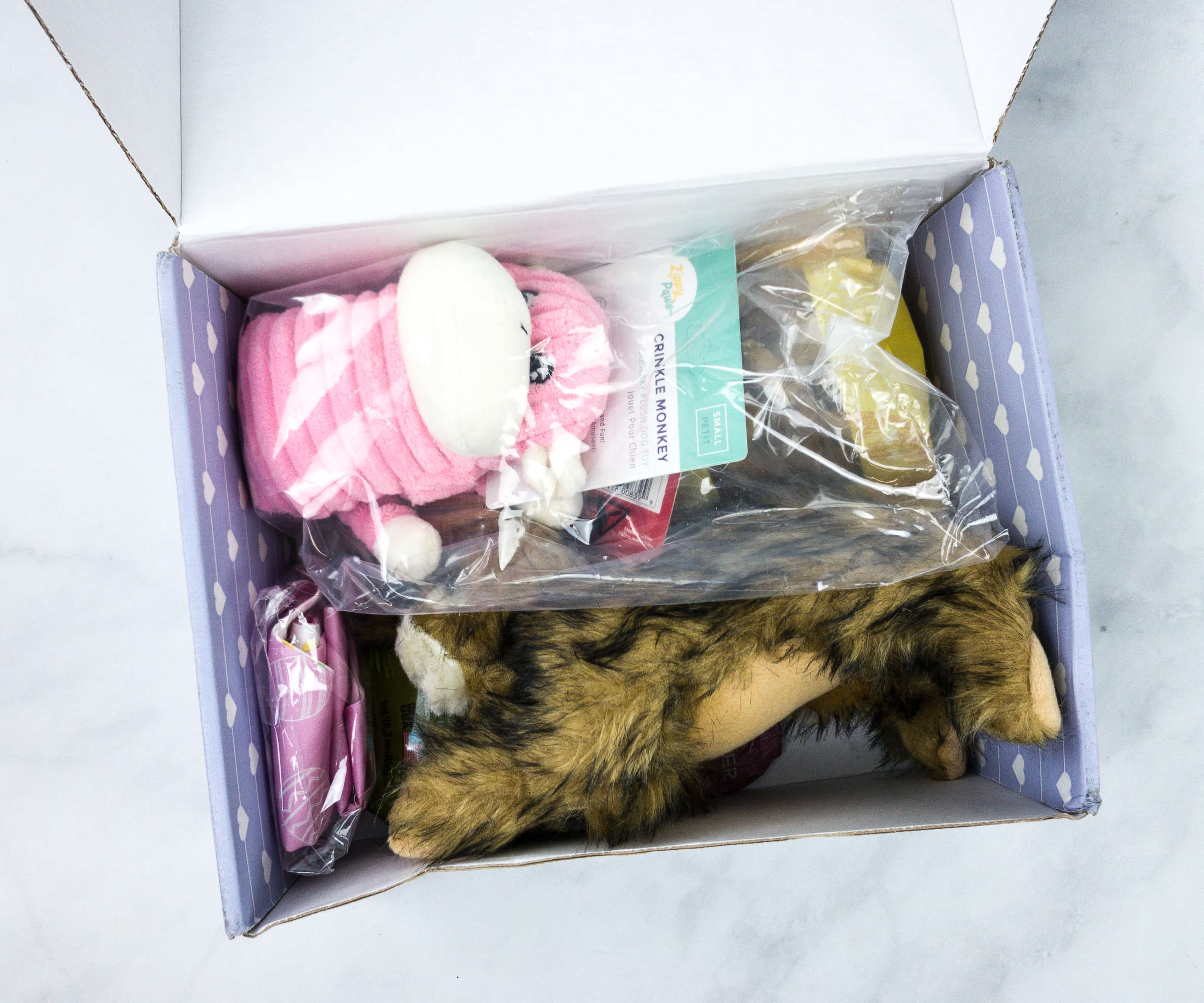 All the items are packed neatly inside the box. No fillers!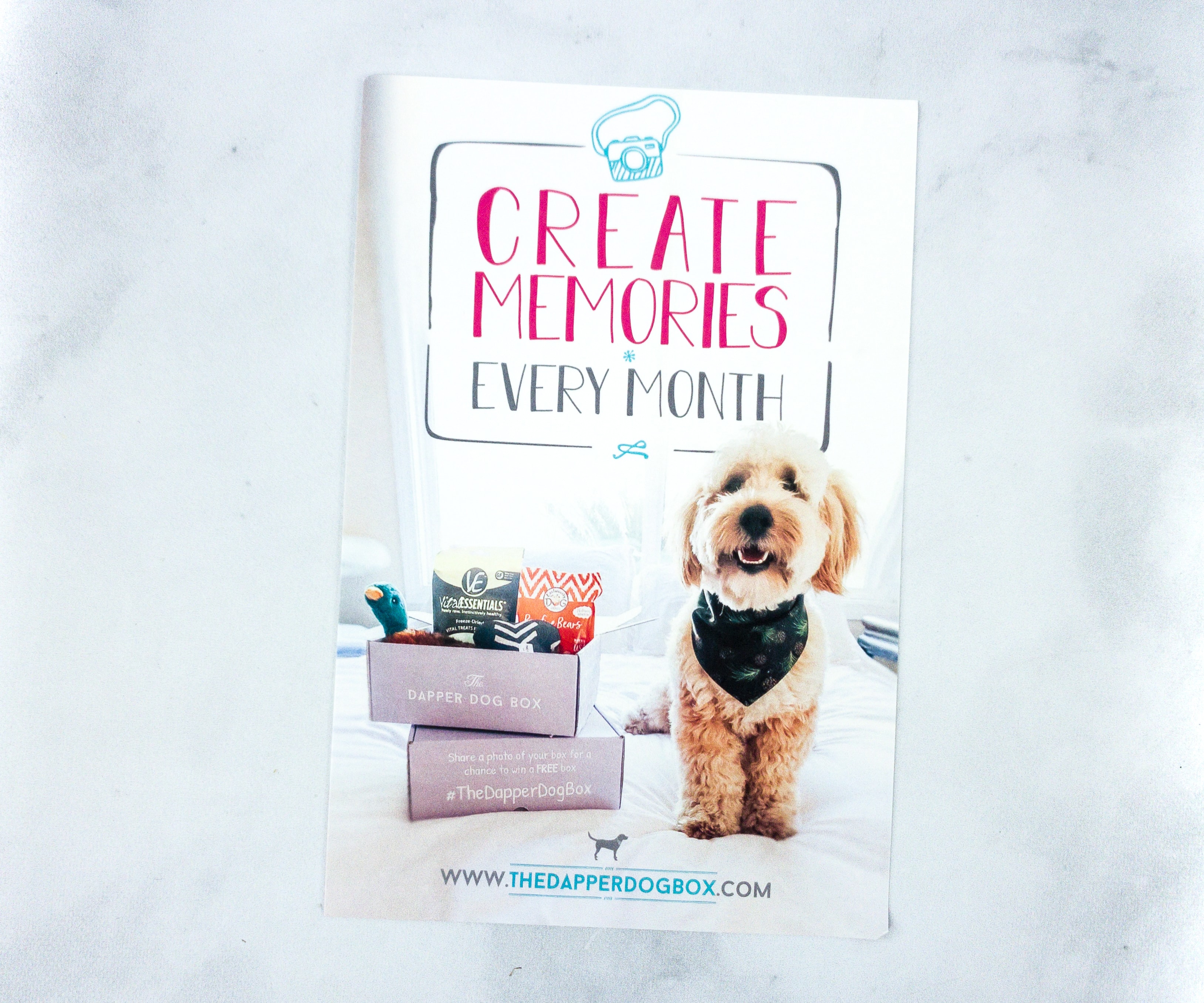 Every box comes with a cute information card.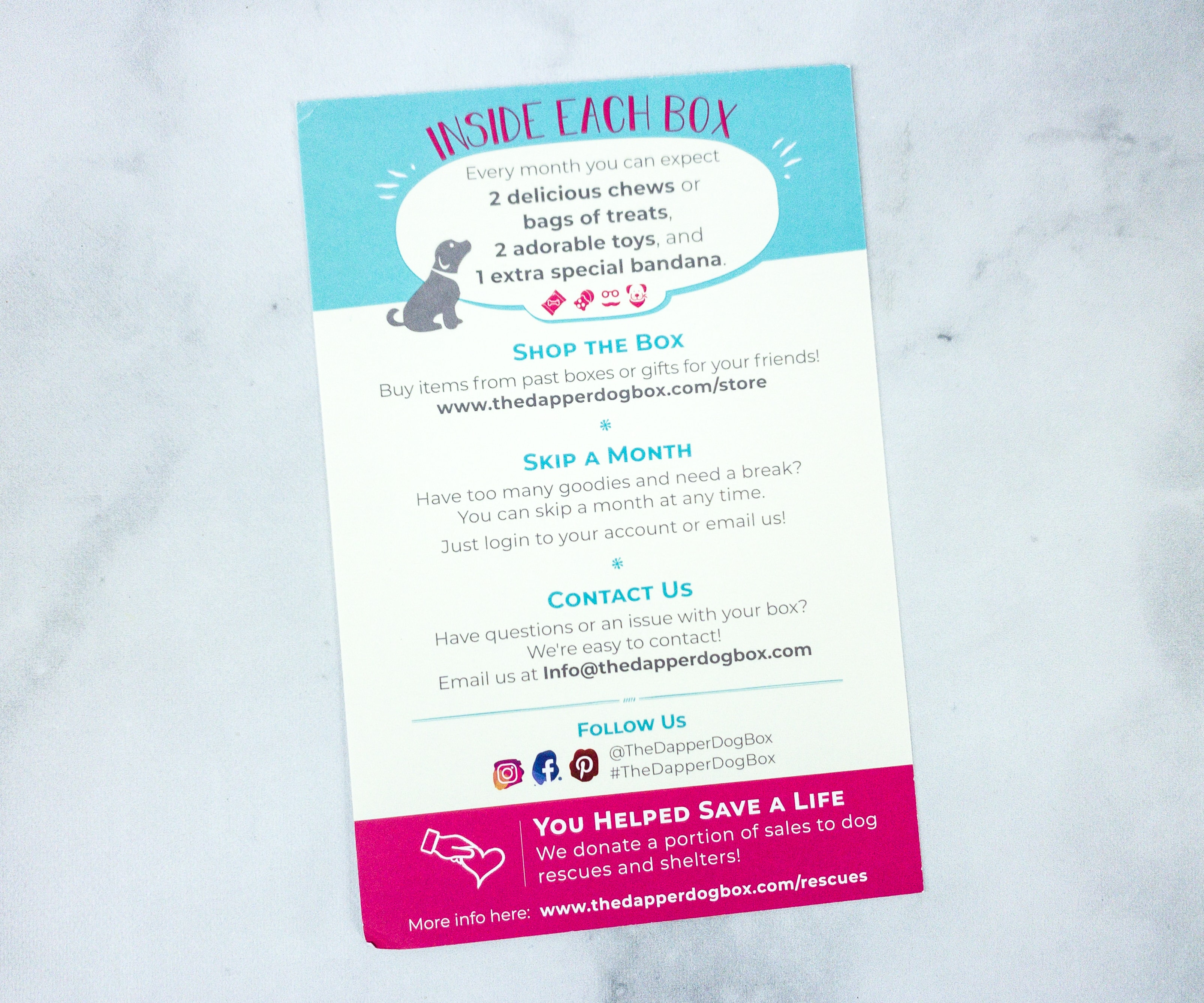 This card provides all the information you need to know about the box.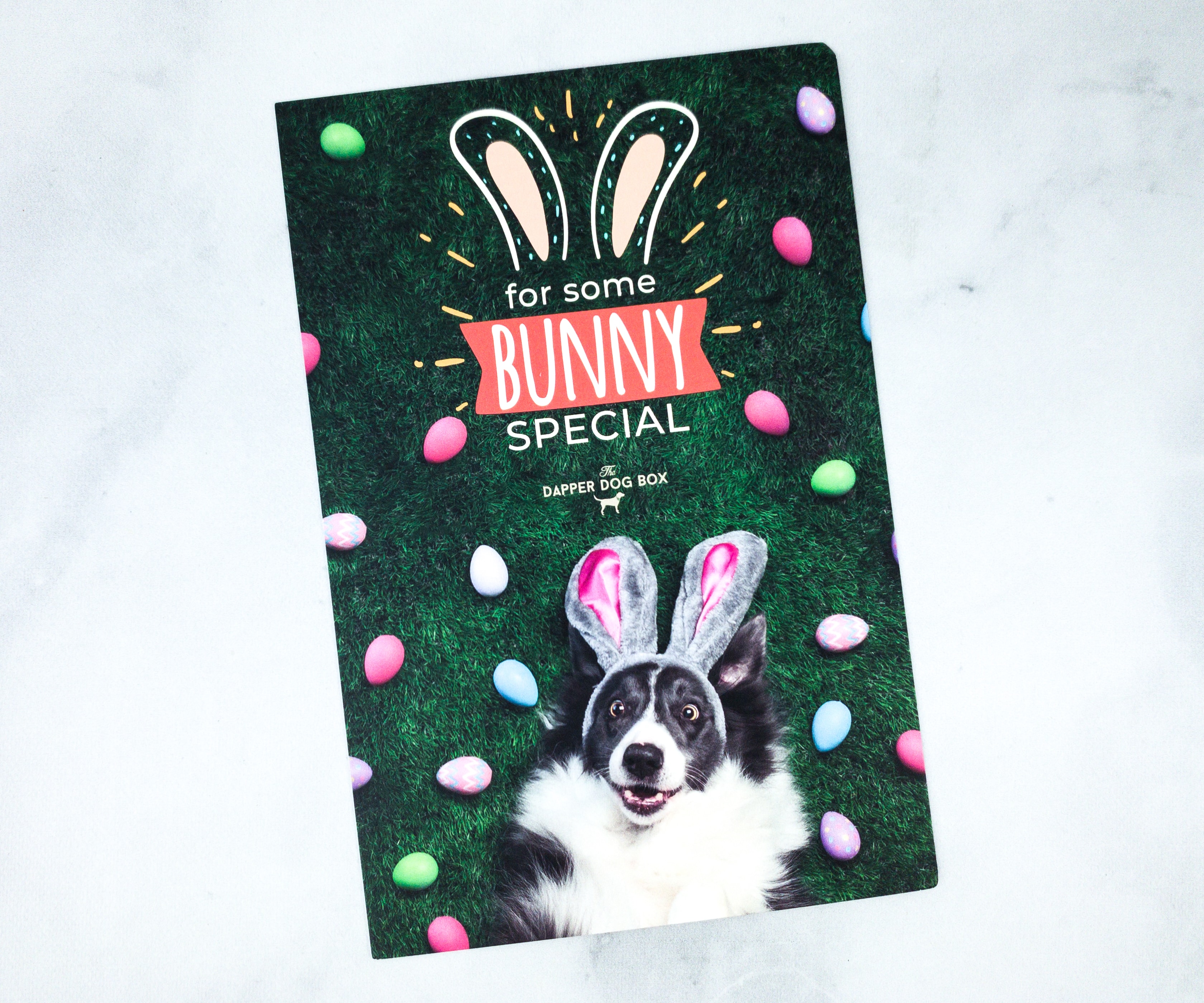 This month's theme is FOR SOME BUNNY SPECIAL!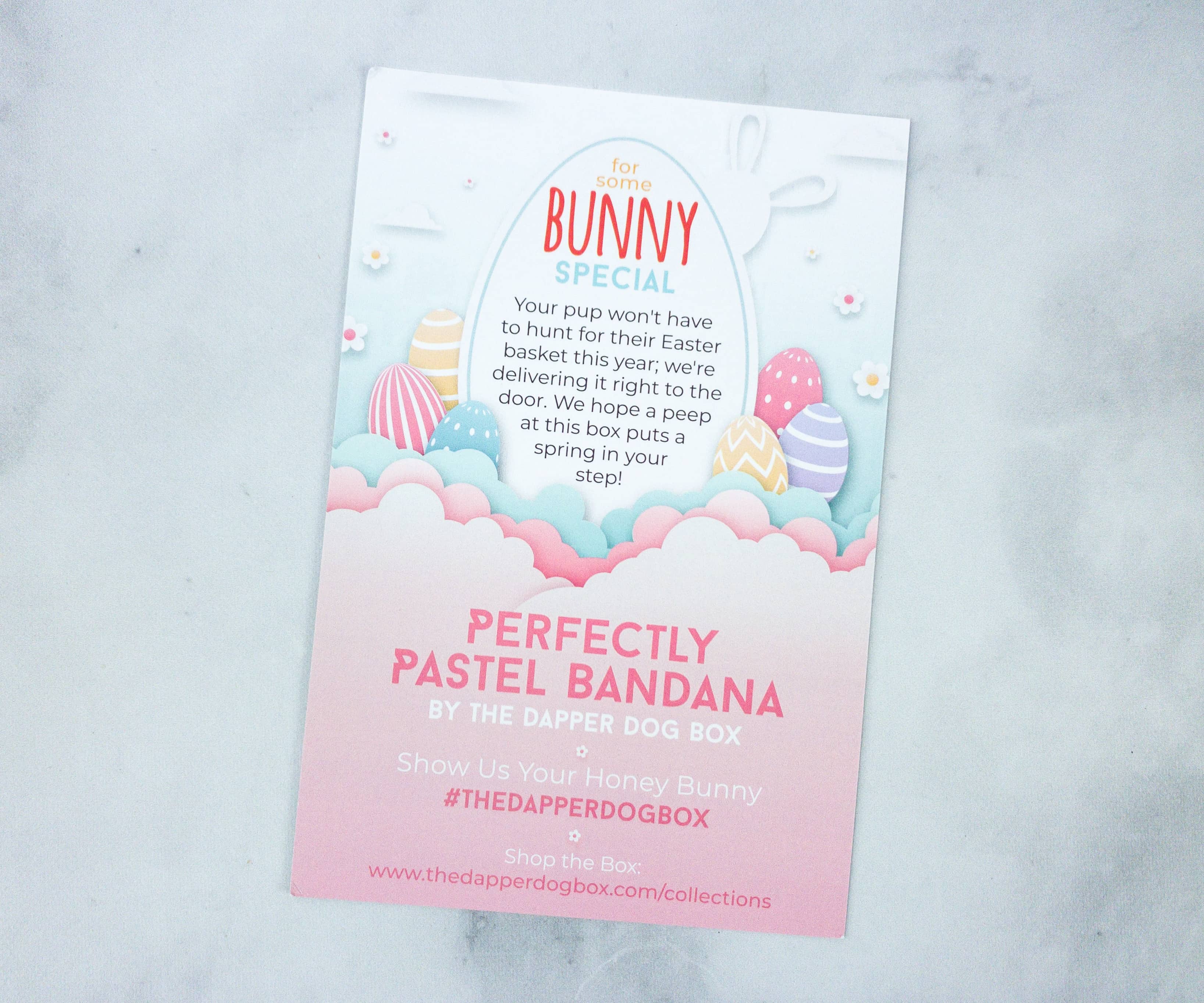 At the back, it lists the featured product for the month. For April, it's the Perfectly Pastel Bandana!
Here are all the items in the April 2020 box!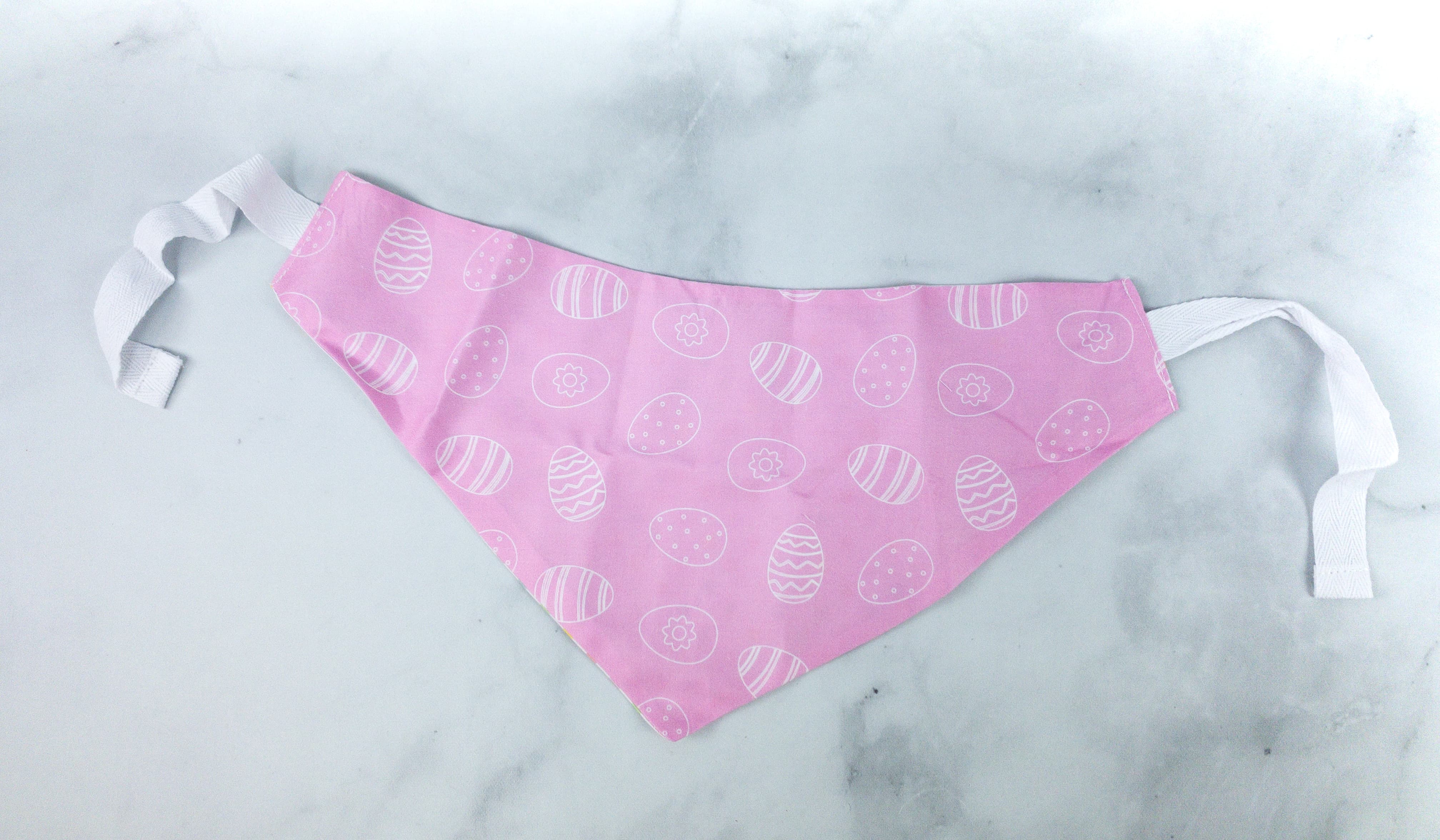 Bandana. As always, we got a double-sided bandana and it's really cute! The first side of the bandana features a pink base color with a variety of Easter egg designs.
The other side of the bandana features a white base color with pastel-colored dots printed all over!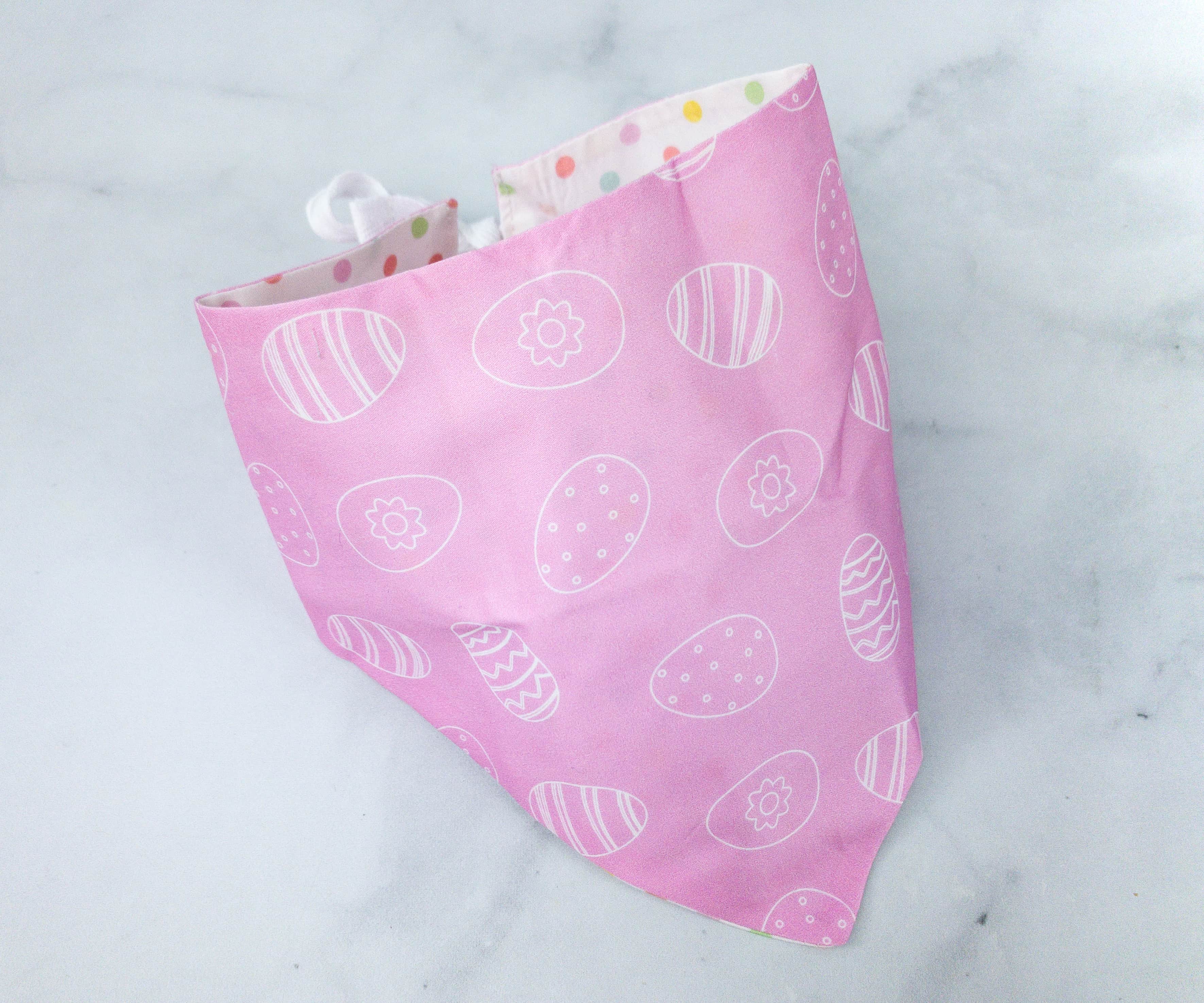 This bandana is so soft and very lightweight, its strap design makes it easier to tie and adjust on my dog's neck.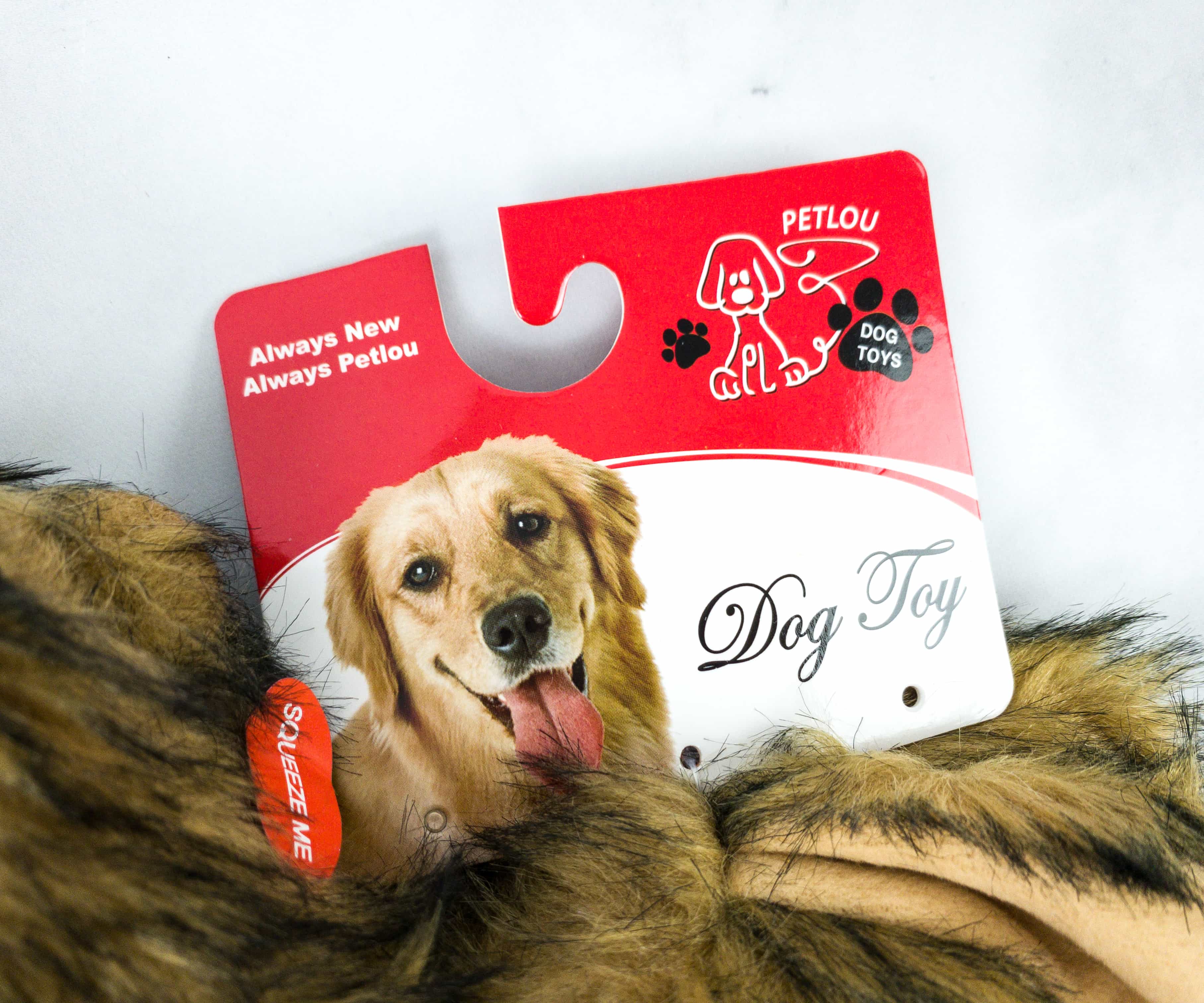 Petlou Dog Toy. The first plush toy we got is from Petlou, and it is very soft and hairy!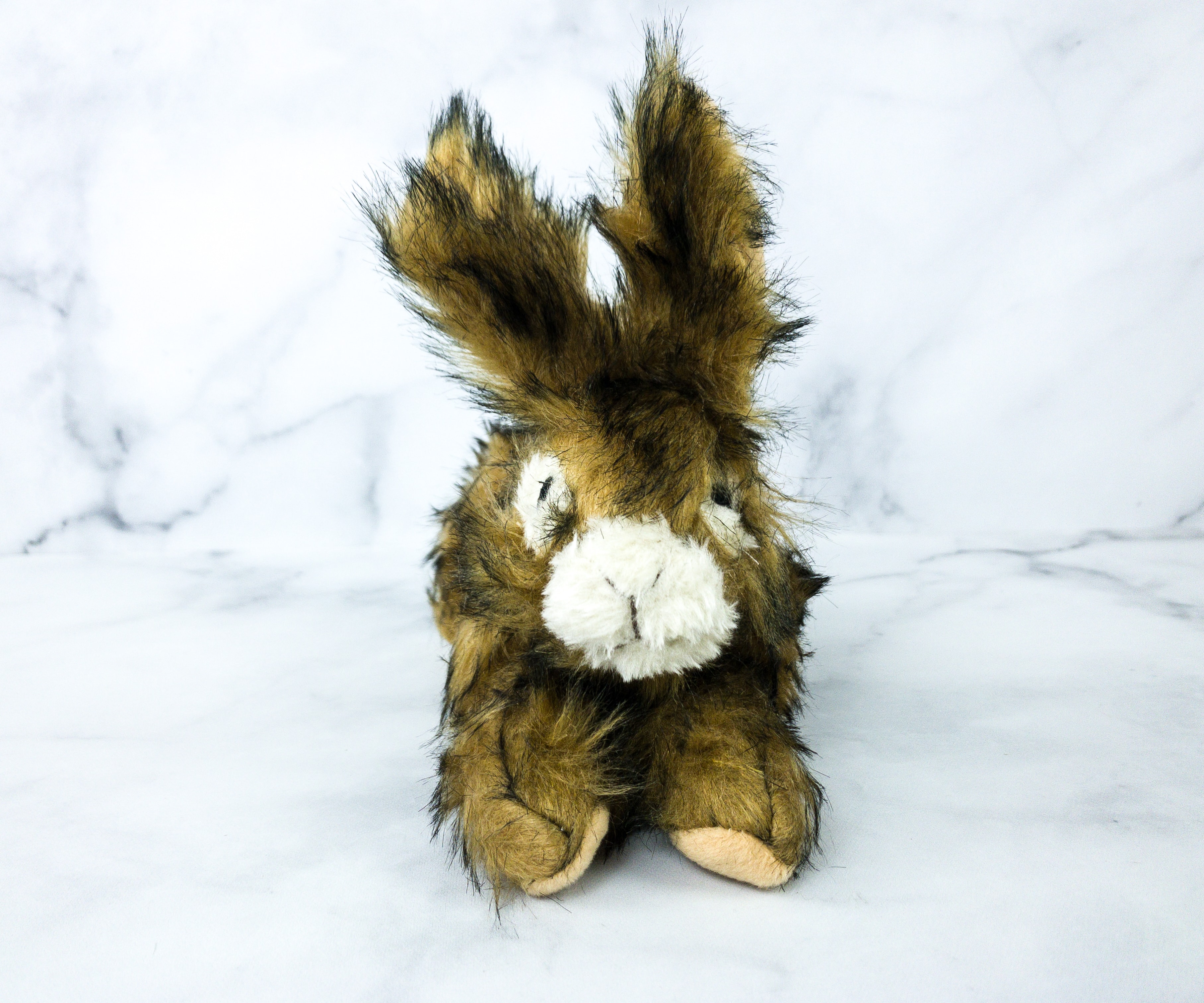 The way the toy was made was very detailed, it looks pretty much like a real rabbit!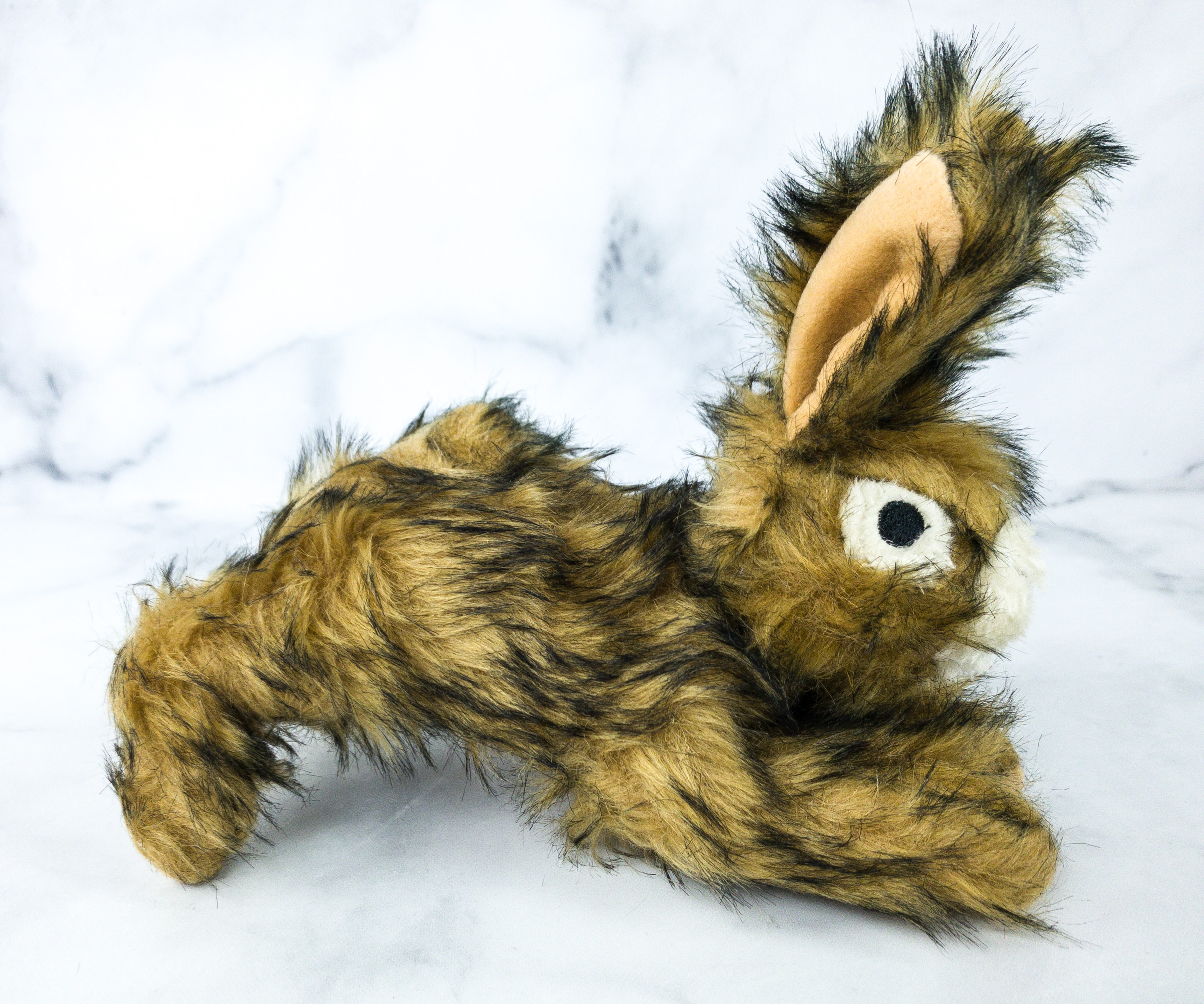 Its fur features a combination of brown and black color with a pair of long ears and round black eyes.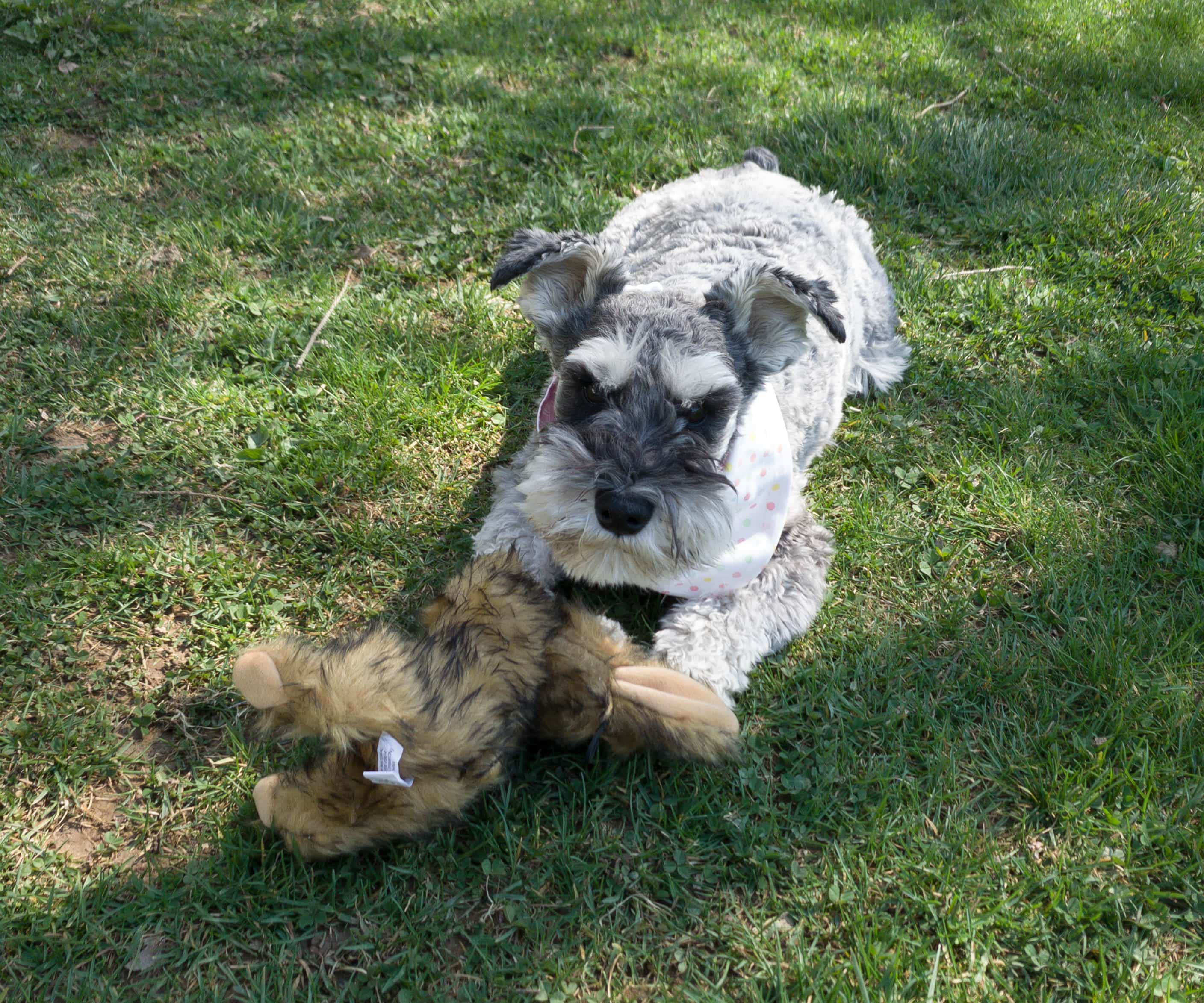 We brought the plushie on our backyard and Dean played a lot with it!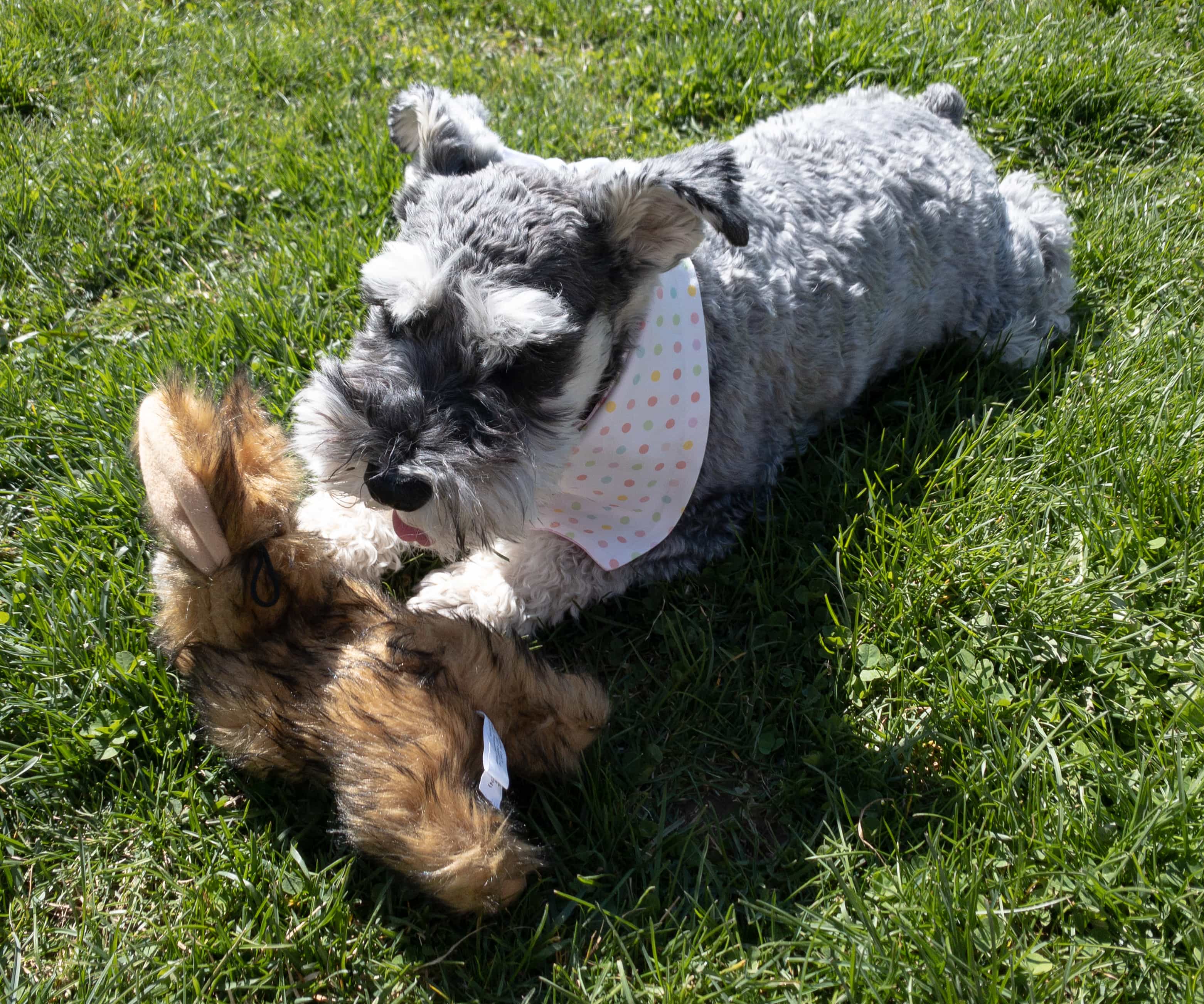 He had so much fun playing with this plushie and he didn't even want to let it go.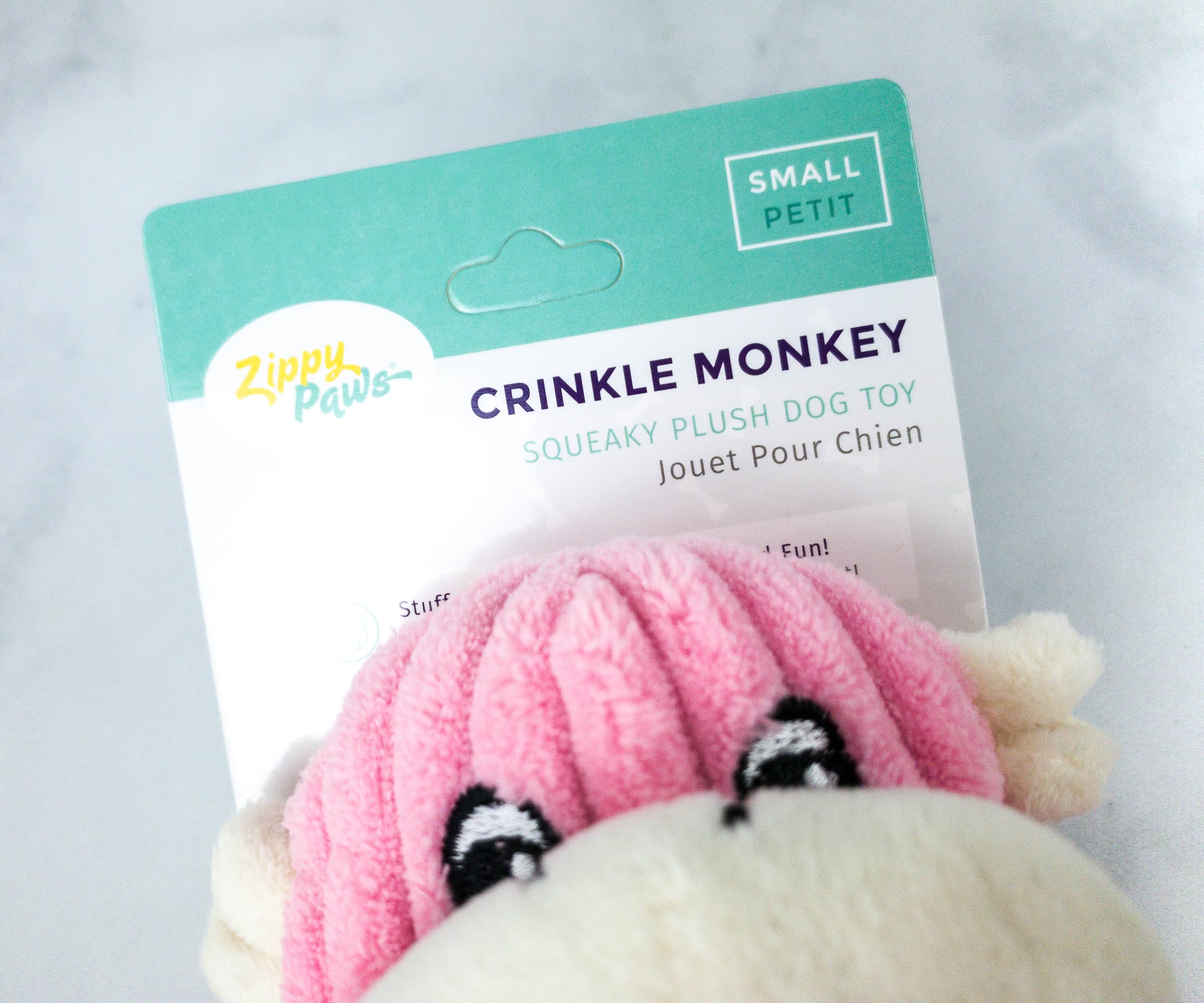 Zippy Paws Crinkle Monkey Squeaky Plush Dog Toy ($5.99) The second plush toy we got is a super cute and squeaky monkey-themed plushy!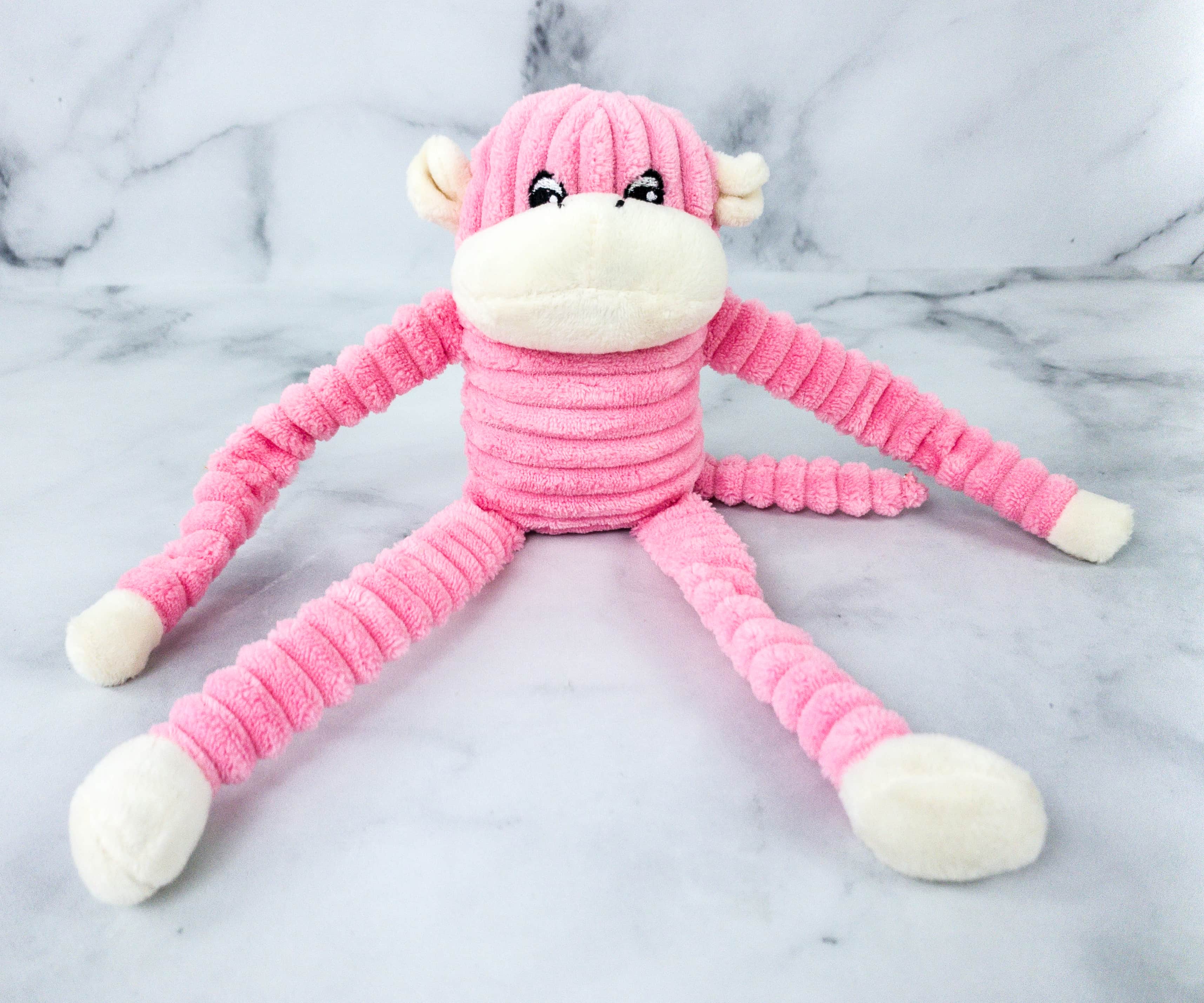 This monkey is made from high-quality materials filled with stuffing in the body and crinkled papers for both arms and legs.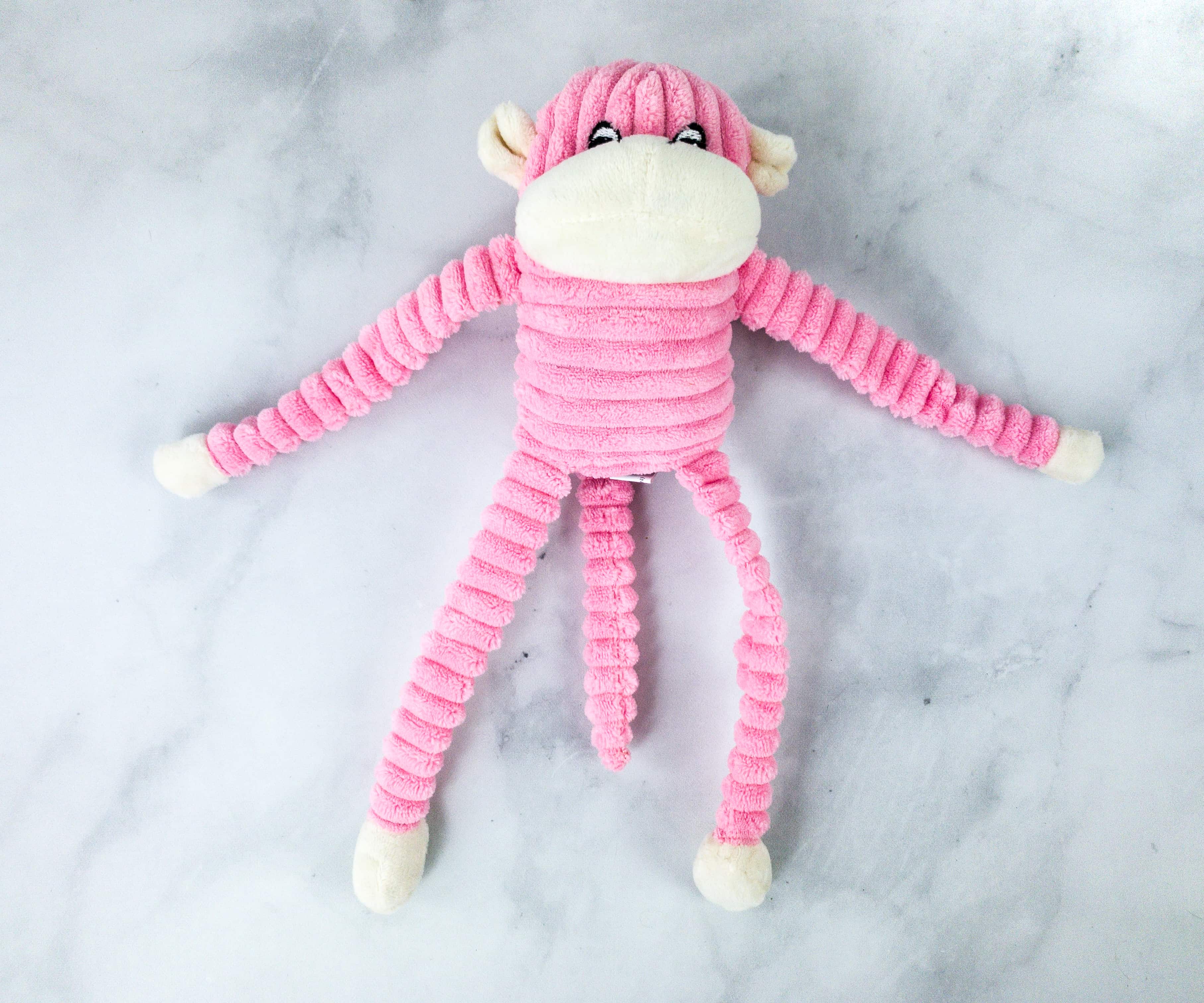 It also features a medium blaster squeaker on the body which produces a loud sound that our pups love so much!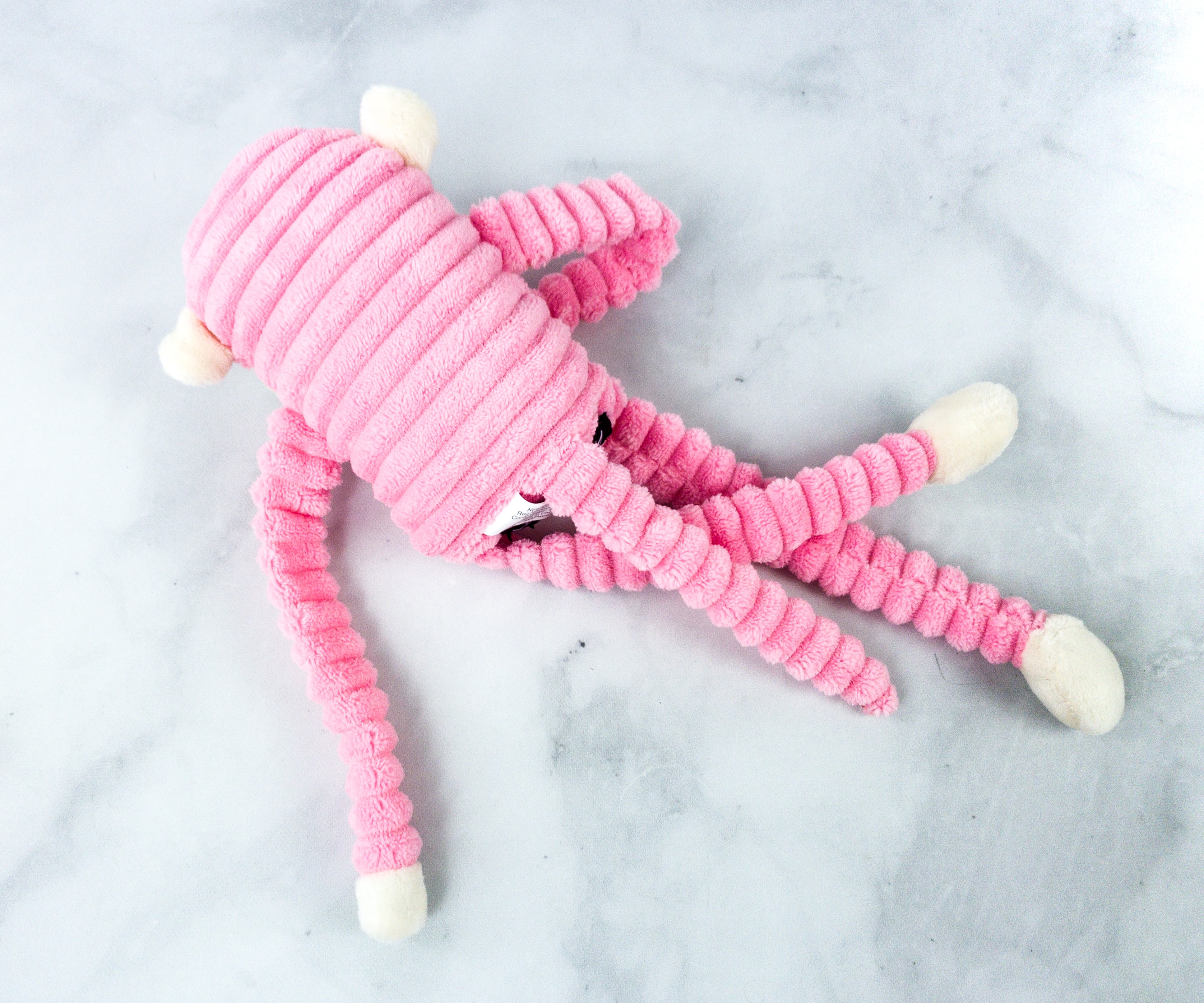 This toy is so soft yet very durable. It makes a perfect toy for gnawing or a tug-of-war game!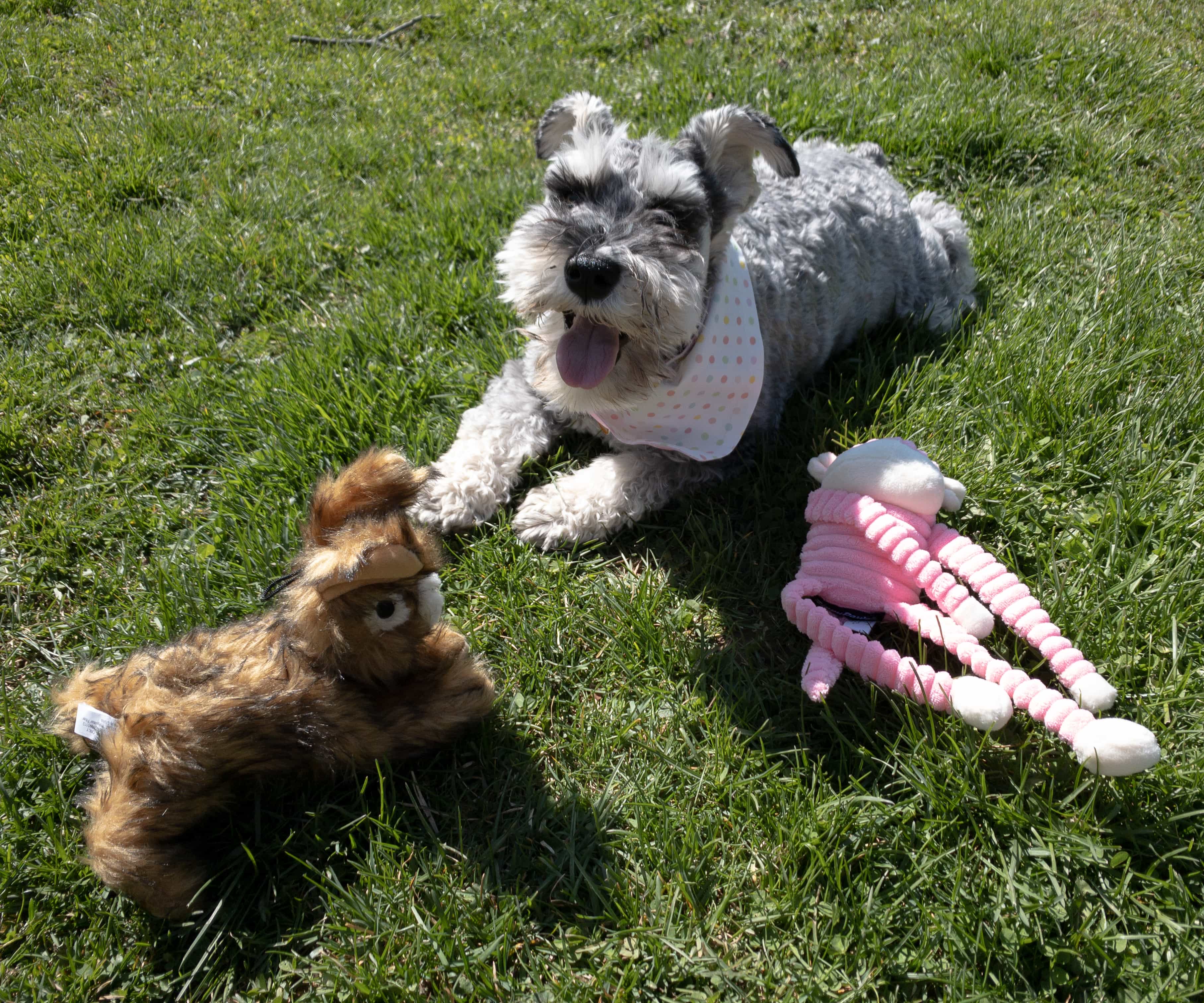 Dean looks so happy with his new toys!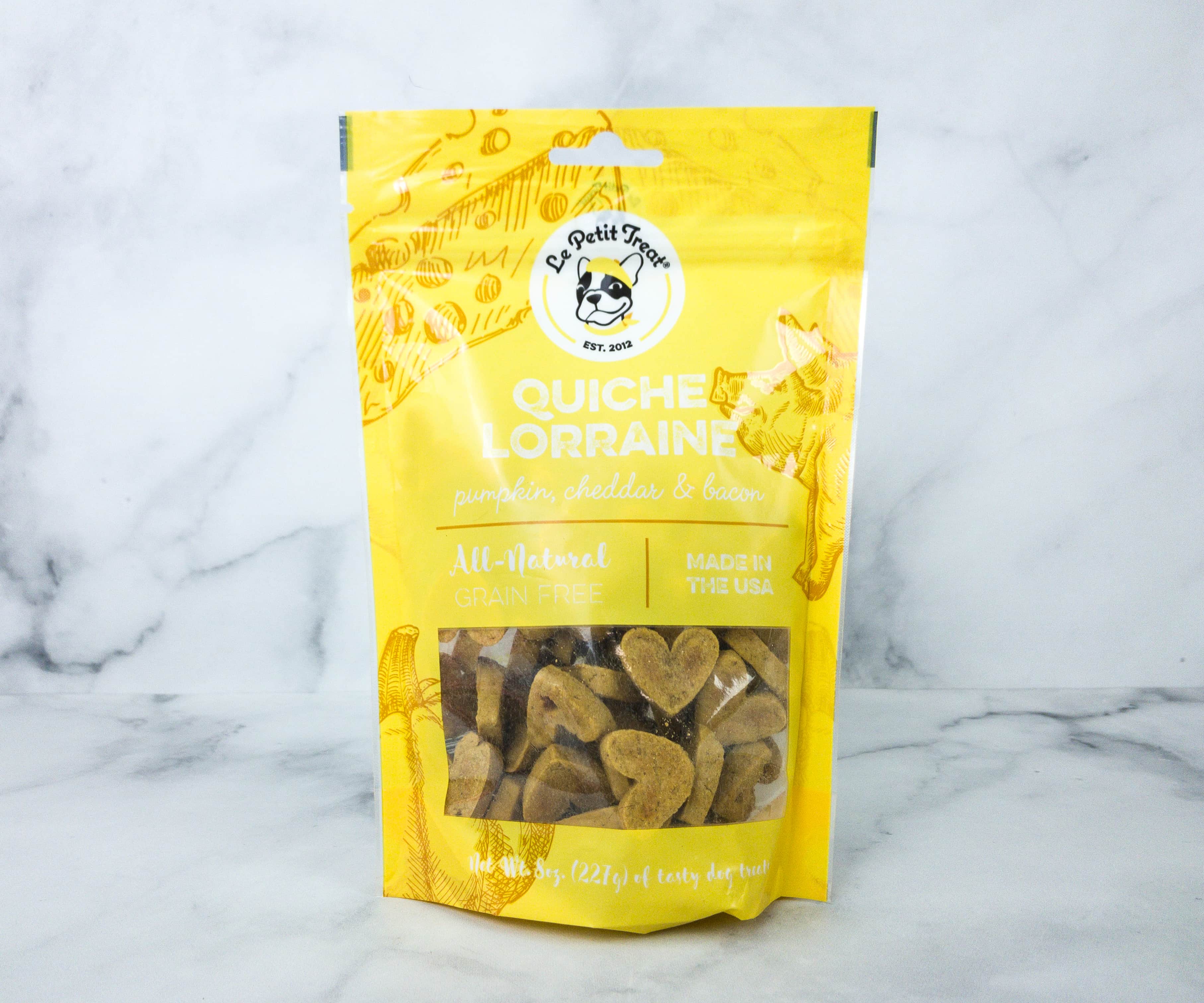 Le Petit Treat Quiche Lorraine Pumpkin, Cheddar & Bacon ($11.99) This bag of made-in-the-USA treats contain all-natural, grain-free, and human-grade ingredients that include pumpkin, cheddar, and bacon.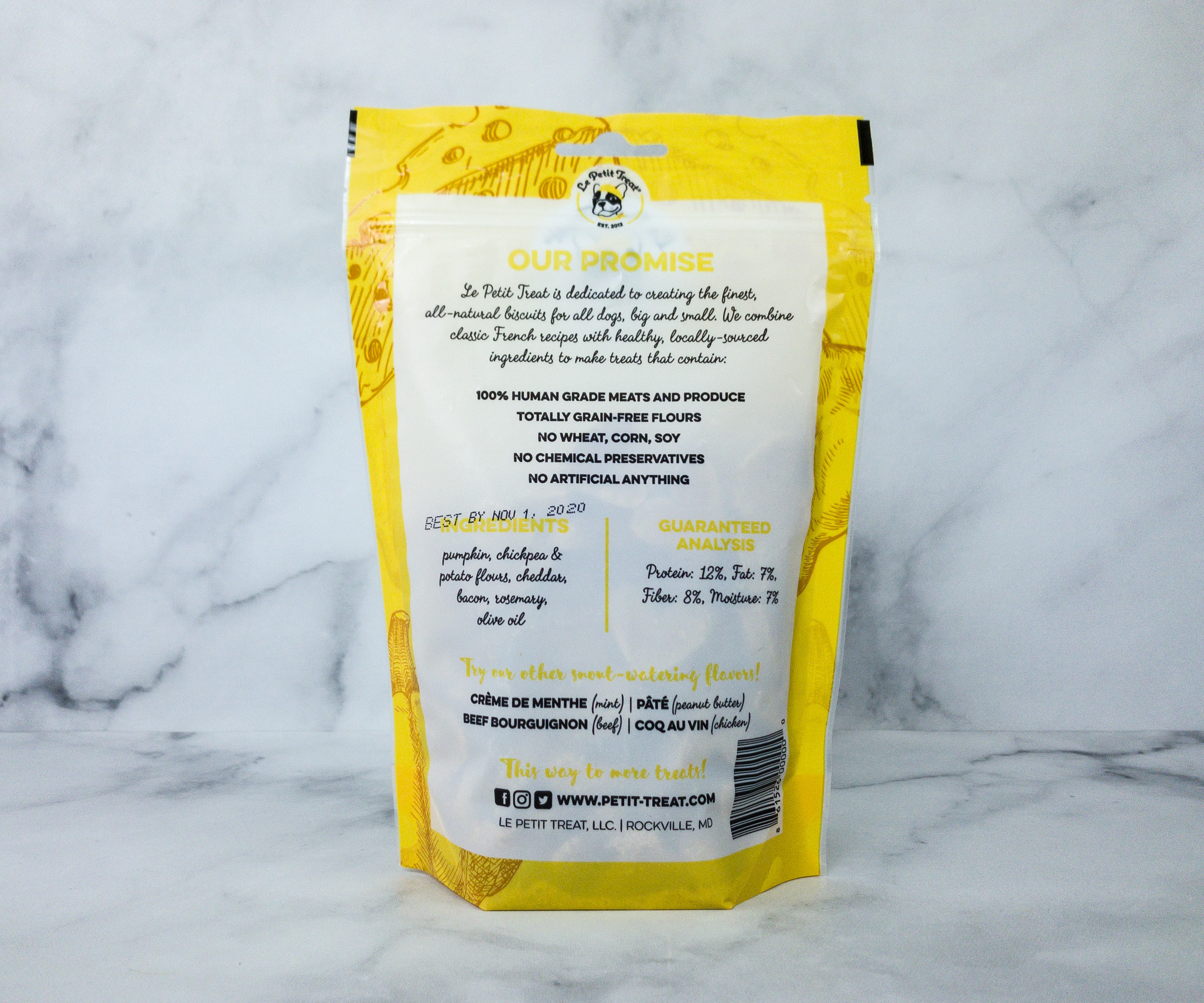 According to the label, these treats don't contain corn, wheat, or soy. They are also free from chemical preservatives or artificial flavors or colors.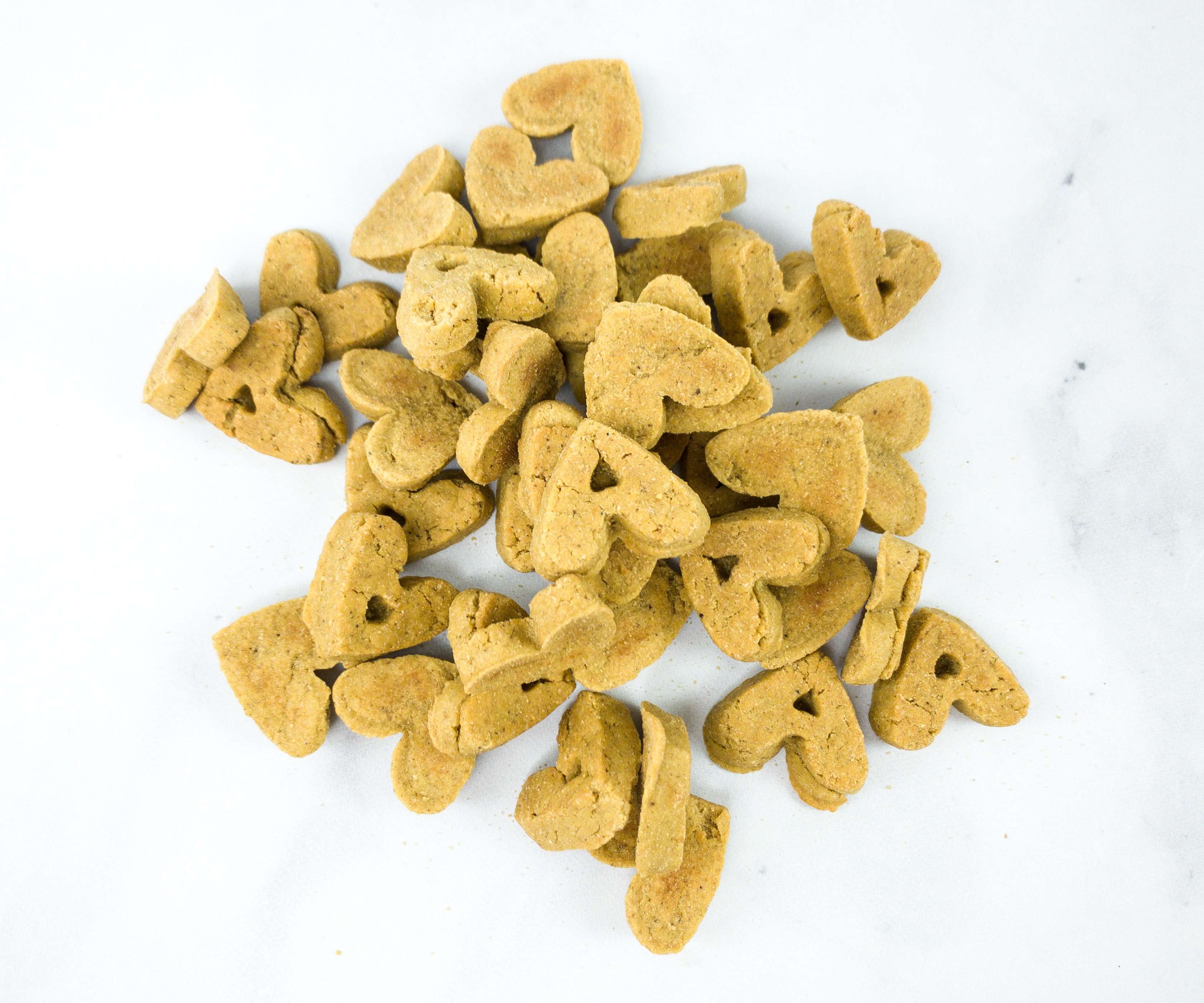 Inside the bag are heart-shaped treats with soft, smooth, and chewy texture. Pumpkins boost a dog's immune system and even helps keep their skin healthy and coat shiny!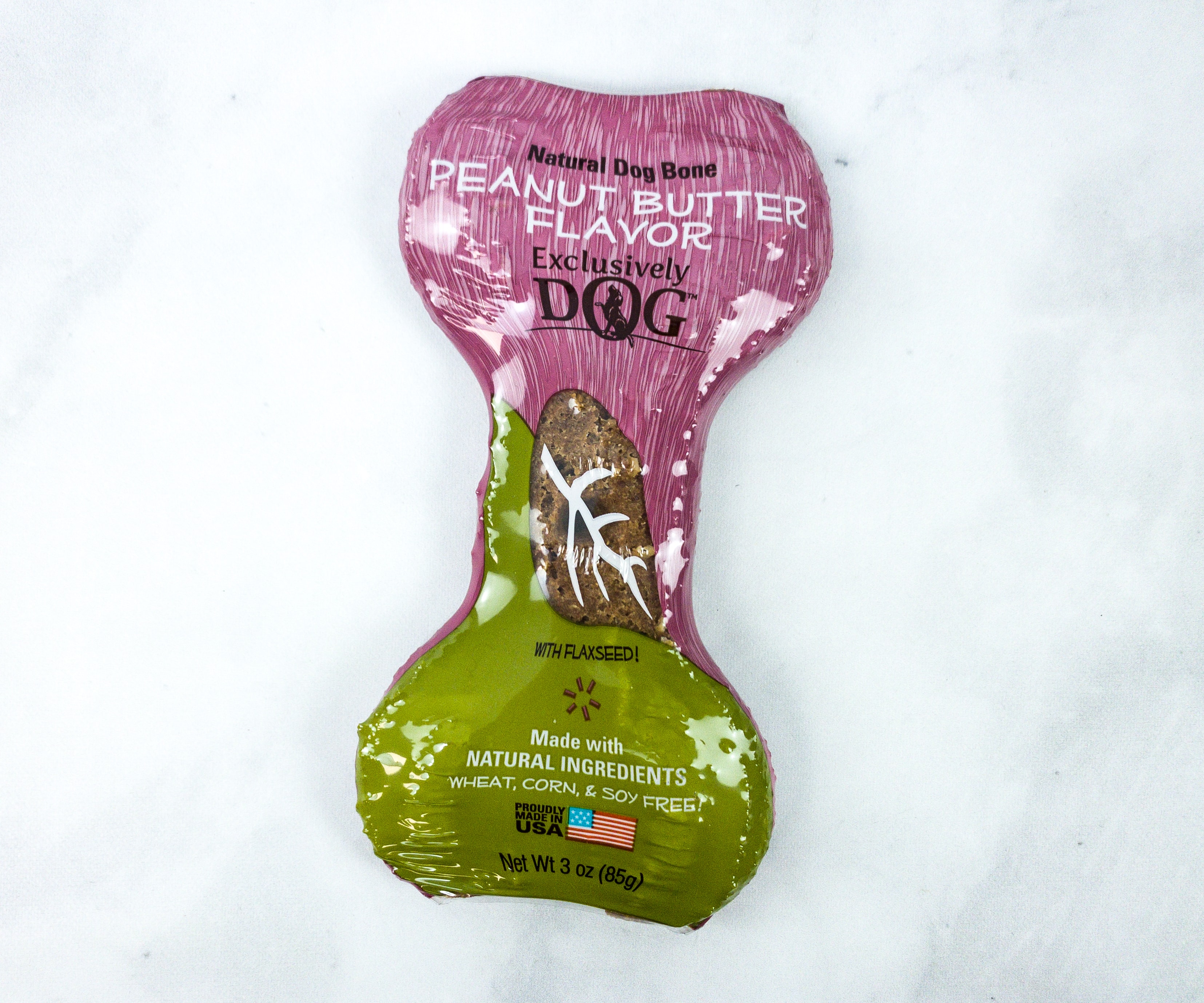 Exclusively Dog Natural Dog Bone Peanut Butter Flavor ($2.54) It's a bone-shaped cookie made with natural ingredients including peanut butter, rye and rice flour, rolled oats, canola oil, and flaxseed.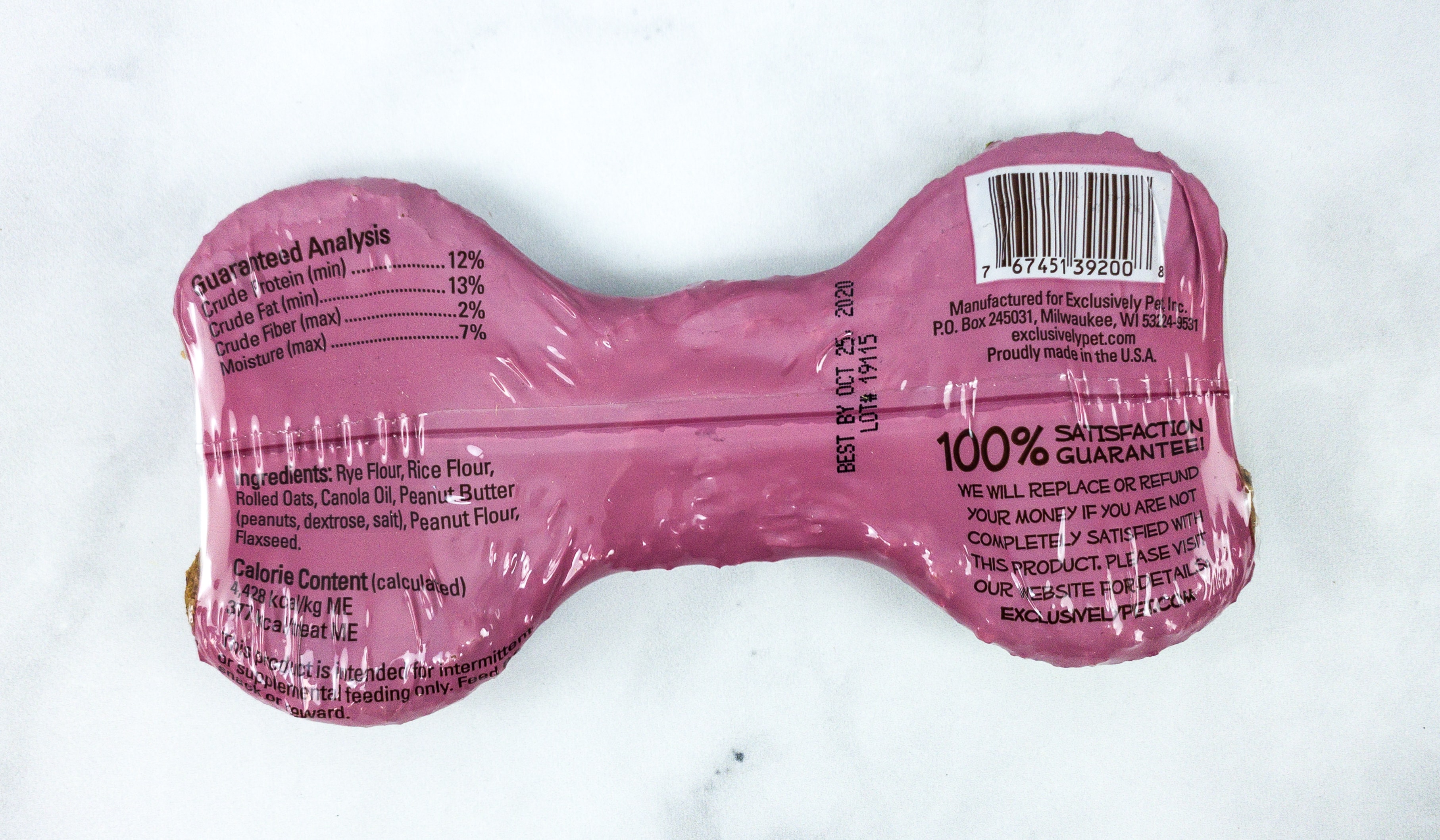 It's a nutritious cookie packed with protein, fat, fiber, and fat that is great for your dog's health!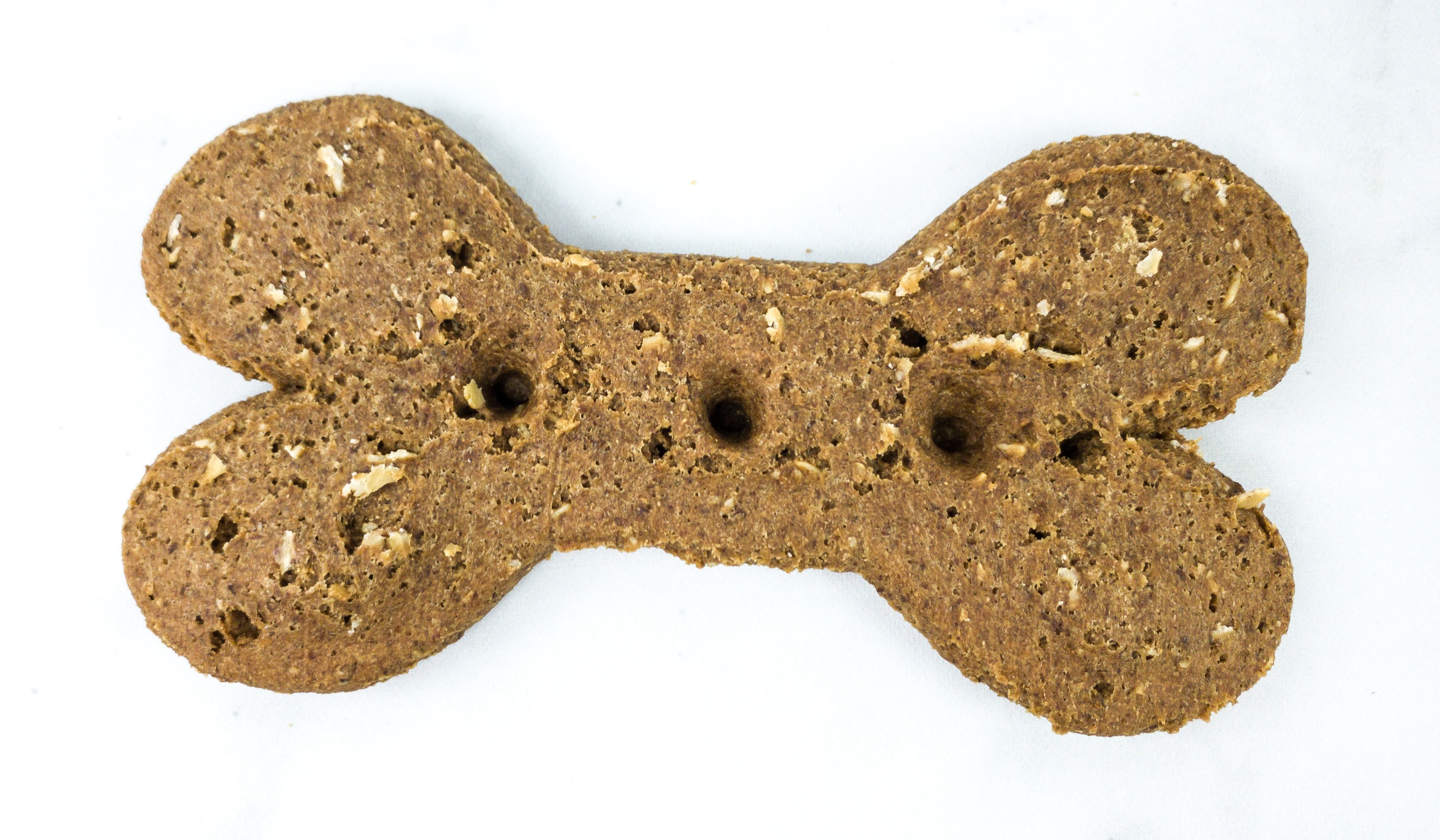 This cookie looks so yummy. It was chewy and crunchy at the same time!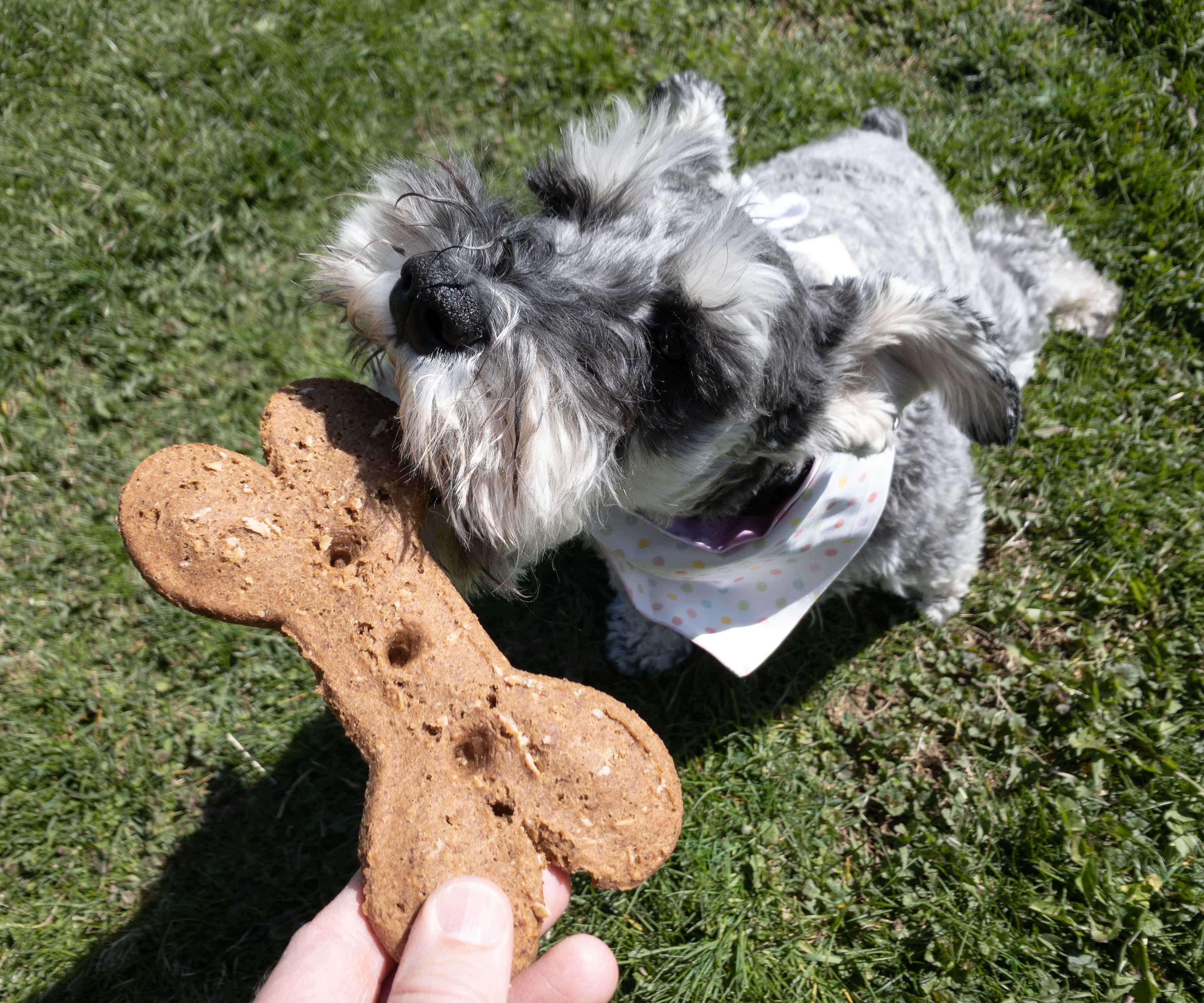 When I offered this treat to Dean, he immediately took it!
The Dapper Dog did a great job again this month! They've been consistent in sending us stylish and high-quality bandanas together with some tasty treats and fun and exciting toys. It makes me happy seeing my pups enjoy the toys all day long. The treats were really impressive as well, as they're not just appealing for dogs but they're also made with clean, healthy ingredients. We really love this box, they always exceed our expectations!
Did you love this month's box as much as we did?