Super Chewer is a monthly subscription box for heavy chewer dogs "who demand a challenge." Each box has 4-6 dog products and is customized to the size of your pup, plus it has a cute theme. All-natural treats, tough toys, and challenging chews are included in the monthly box.
DEAL: Get 50% off on your first box on a 6+ month subscription! No coupon needed, just use this link to subscribe OR when you subscribe to a 6- or 12-month SUPER CHEWER plan get FREE Extra month of BarkBox SUPER CHEWER!
LIMITED TIME: Get a FREE extra toy when you subscribe to a multi-month plan (we always recommend 6 or 12 months for the best value) – just use this link to subscribe– no coupon code needed! Ends 4/12.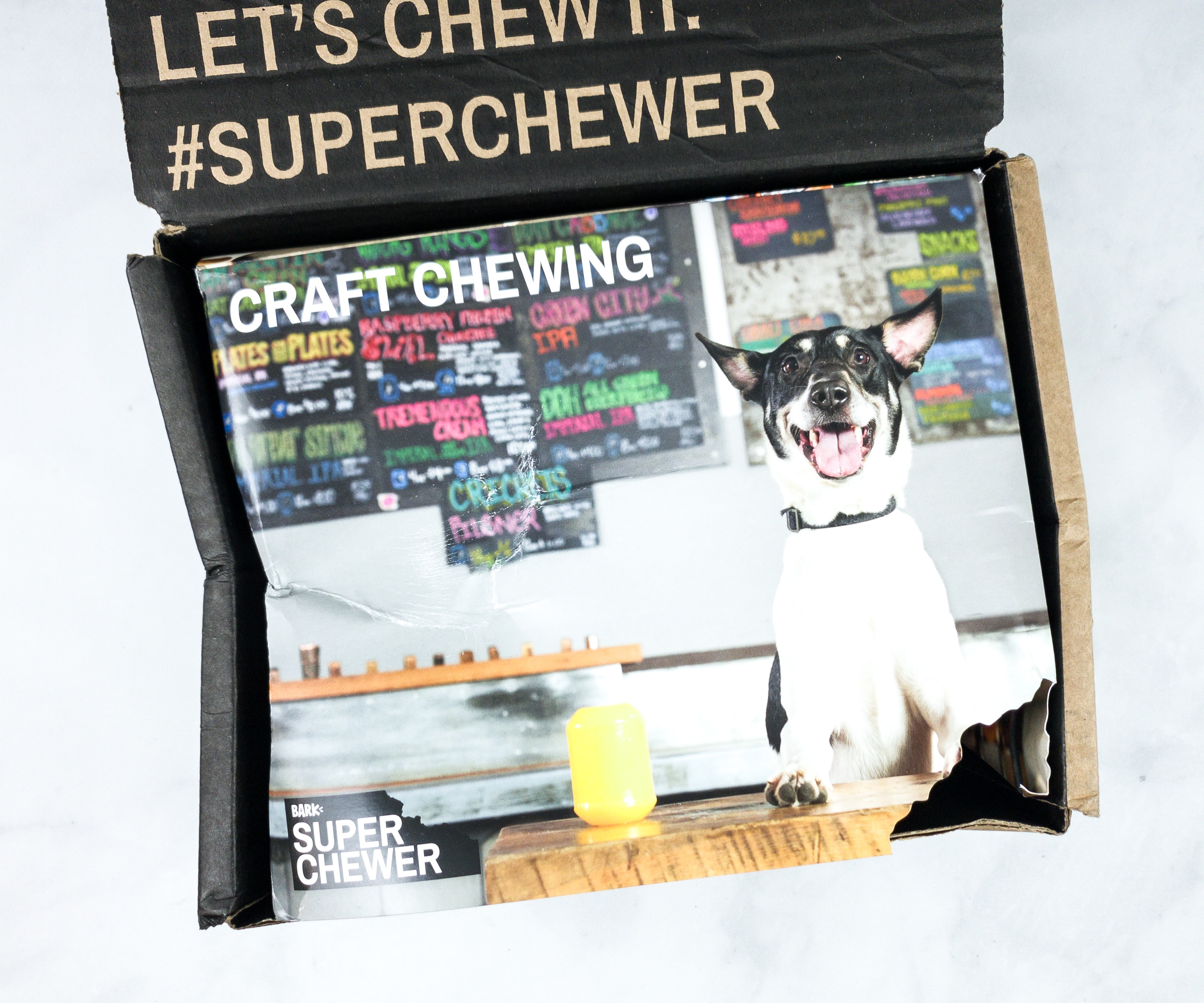 Super Chewer will replace a toy for free if your dog defeats it!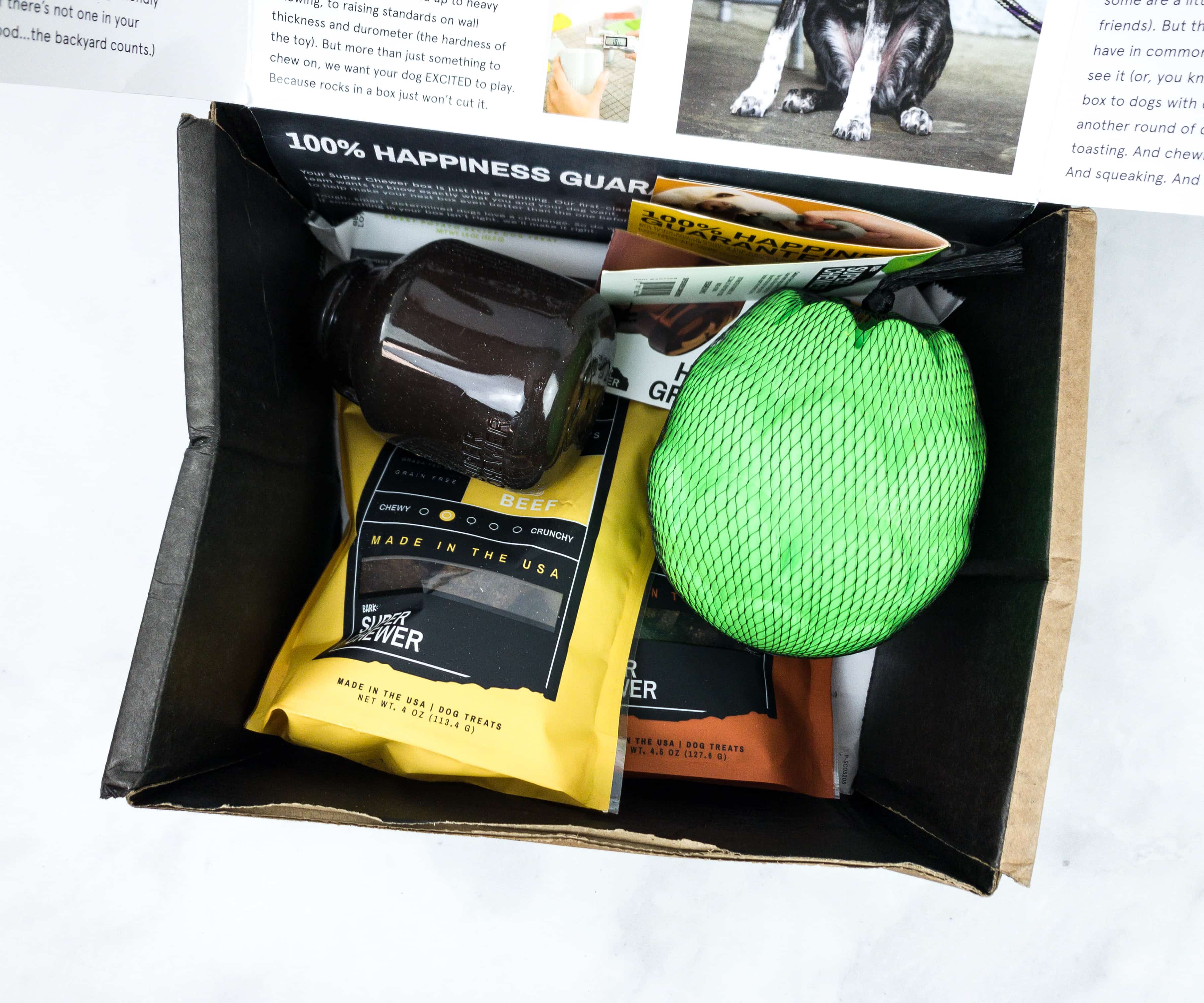 The March 2020 Super Chewer theme is CRAFT CHEWING!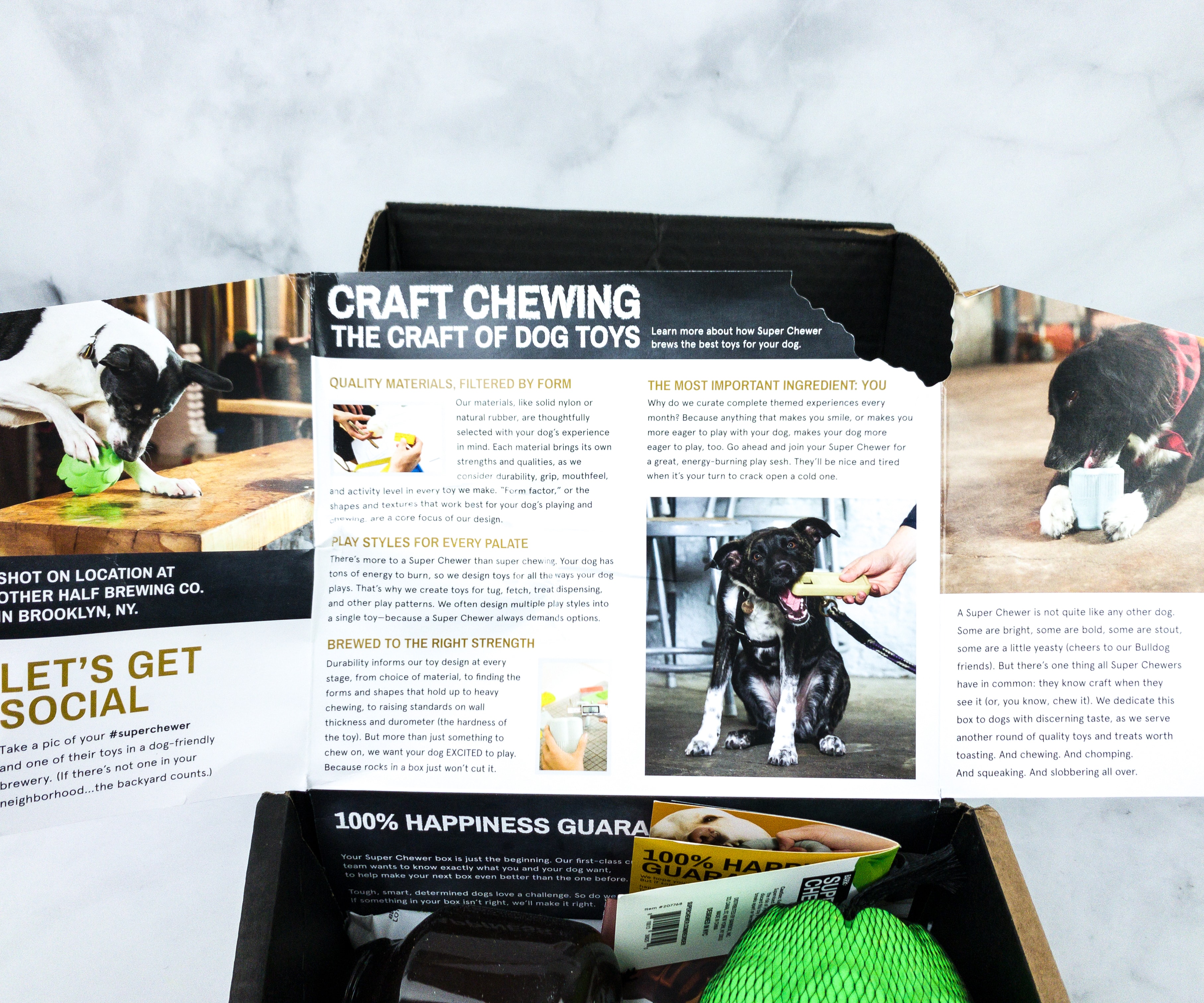 The box doesn't contain any extra packaging or fillers but the items still arrived in great condition.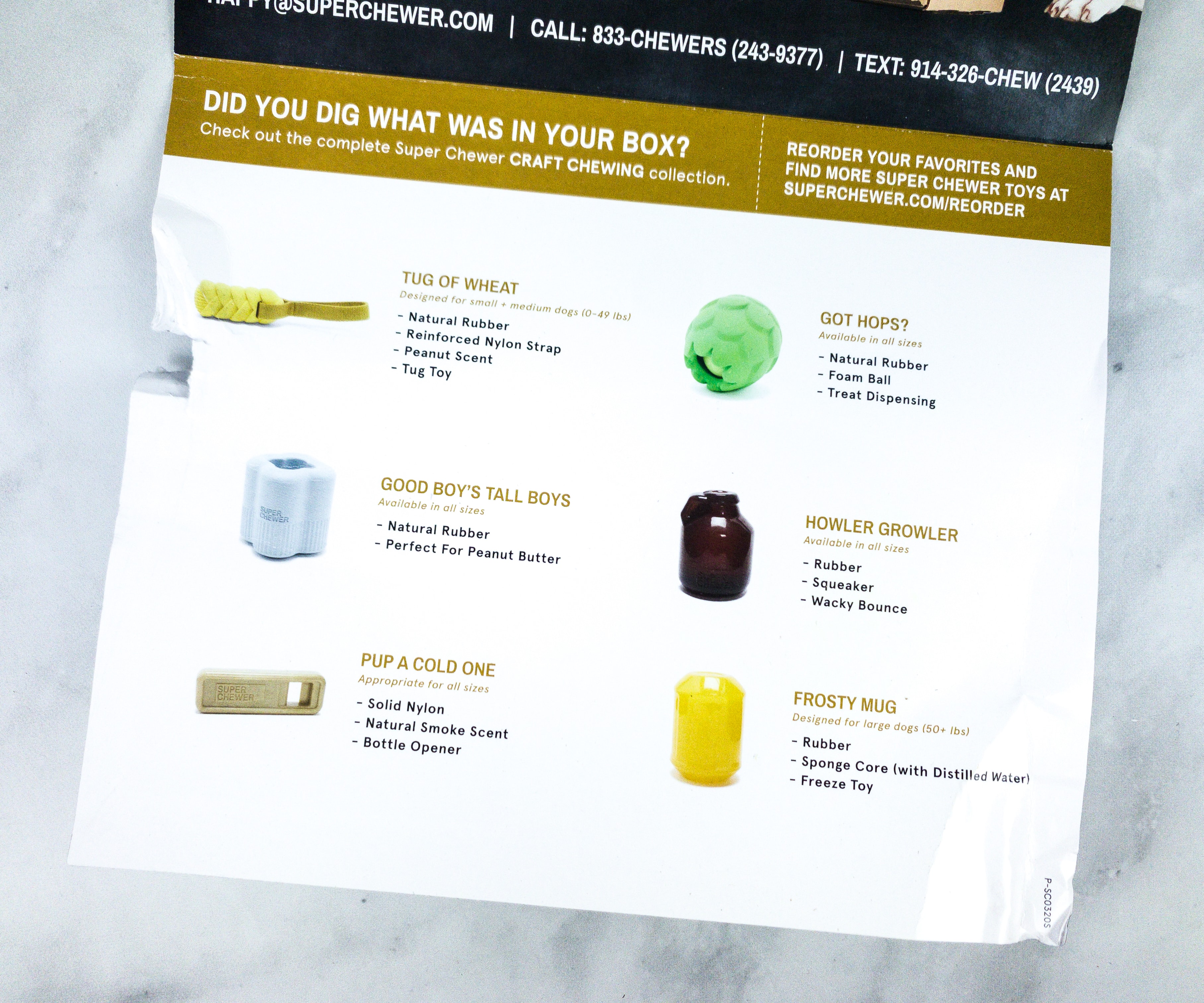 The flap of the box includes names and photos of the items in this month's box.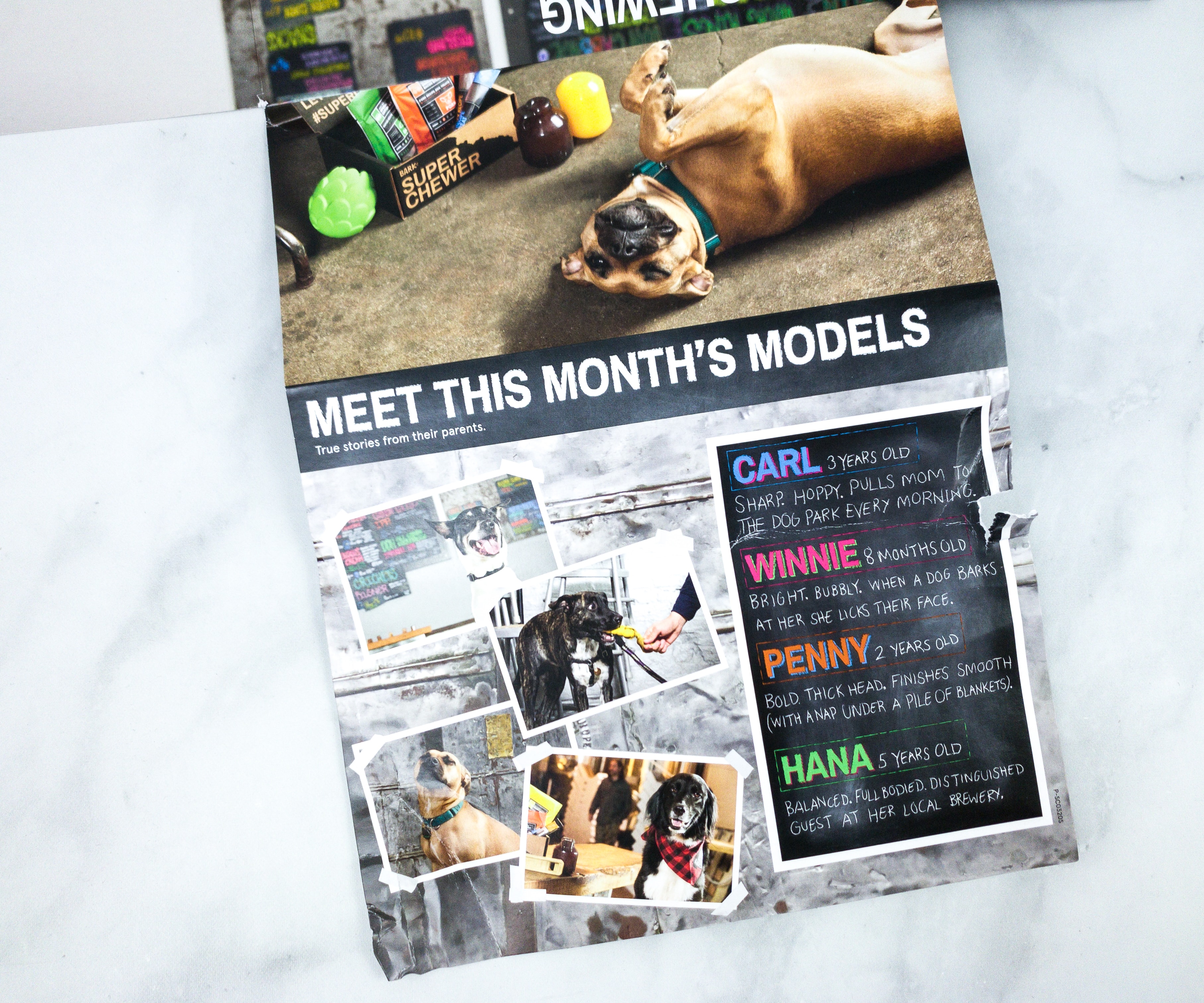 Also printed inside the flaps of the box are photos of this month's dog models!
Here are all the items in this month's Super Chewer Box!
Howler Growler. It's a growler-themed toy made from BPI-free, high-quality, translucent rubber. It also comes with a built-in squeaker inside.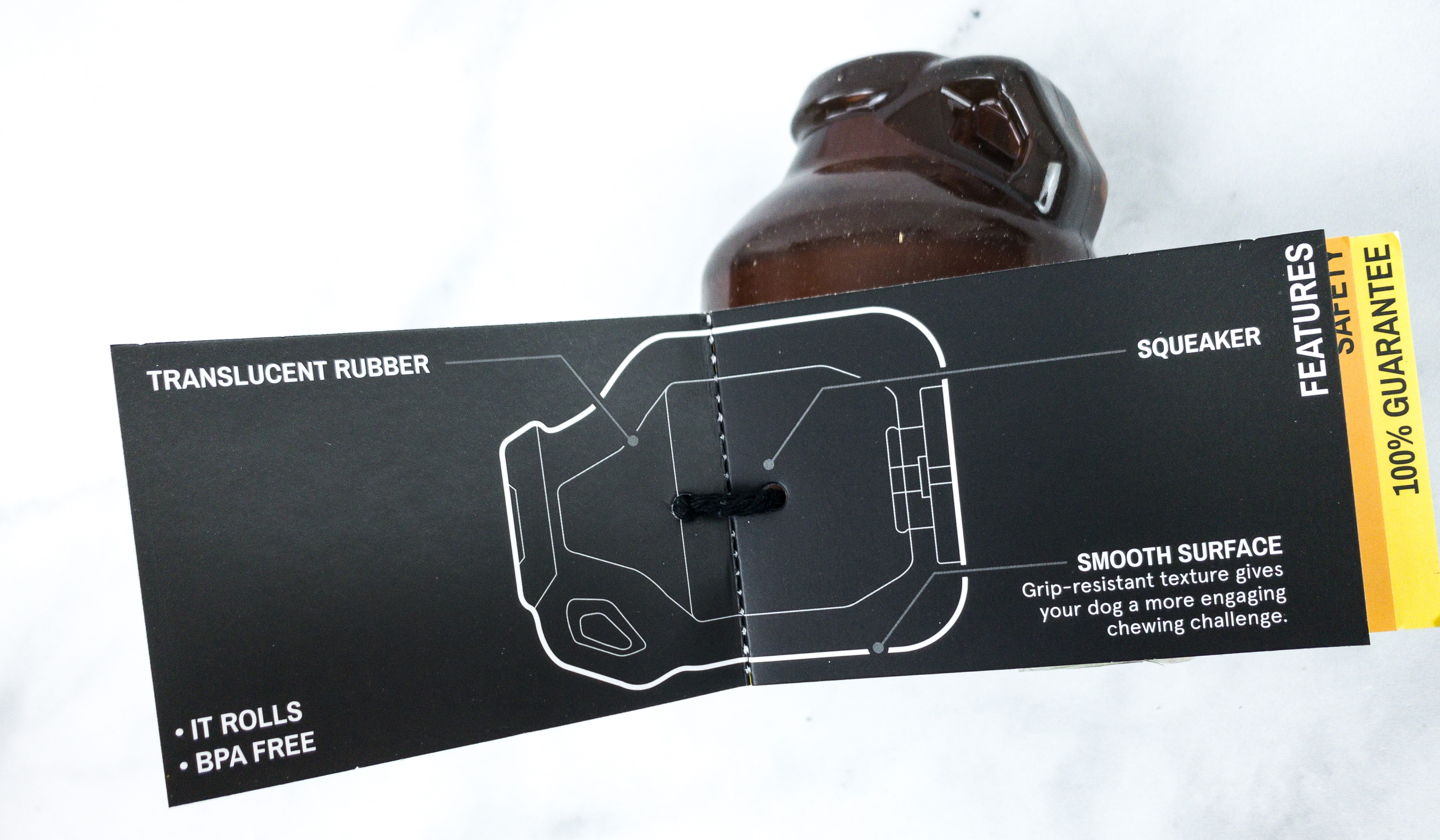 The toy comes with a tag that contains all the information you need to know about the product.
This toy has a grip-resistant texture, making it a fun and challenging toy for heavy chewers.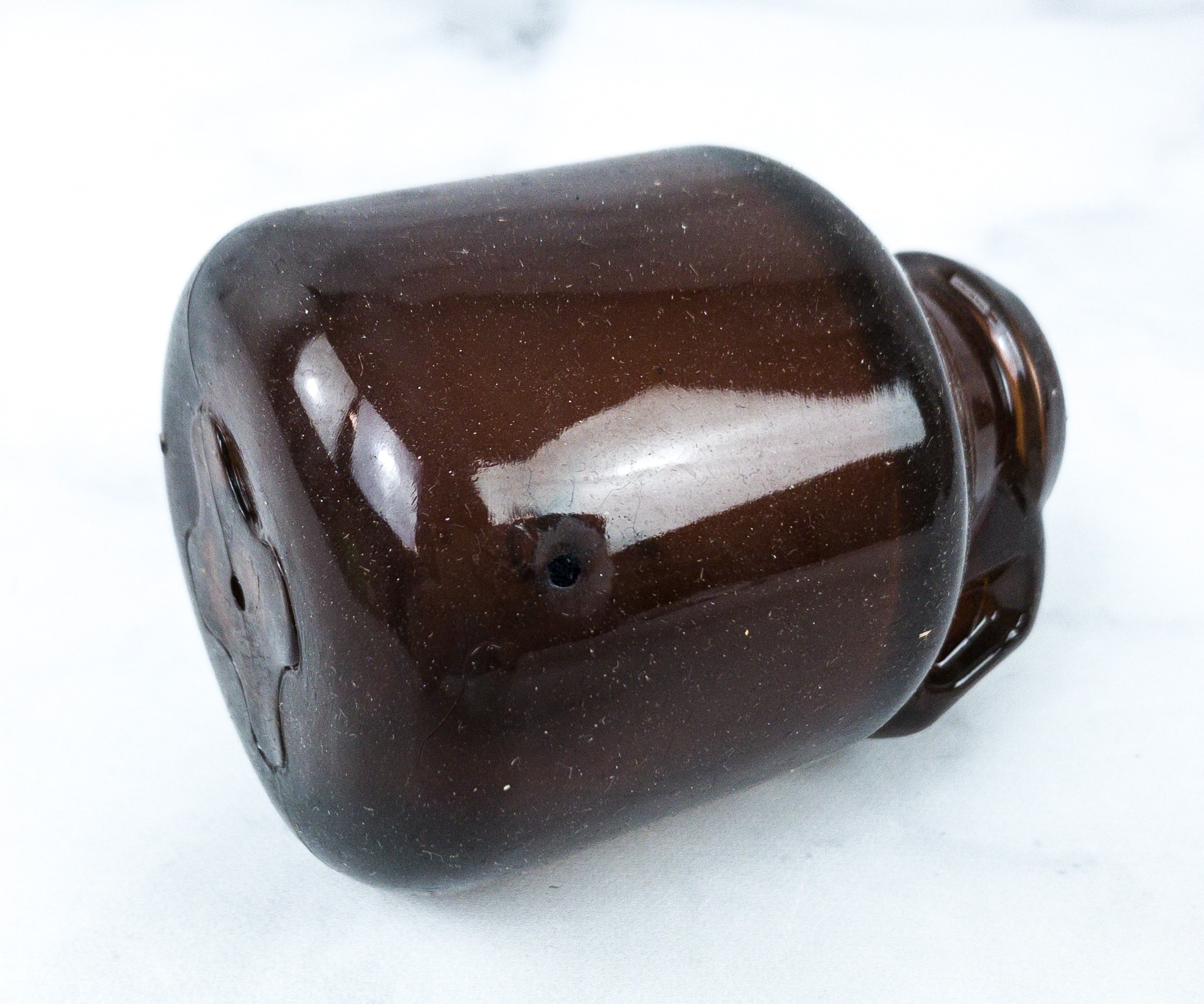 According to the booklet, this toy is dishwasher safe as well. This toy rolls, adding more fun to playtime because dogs can chase it around!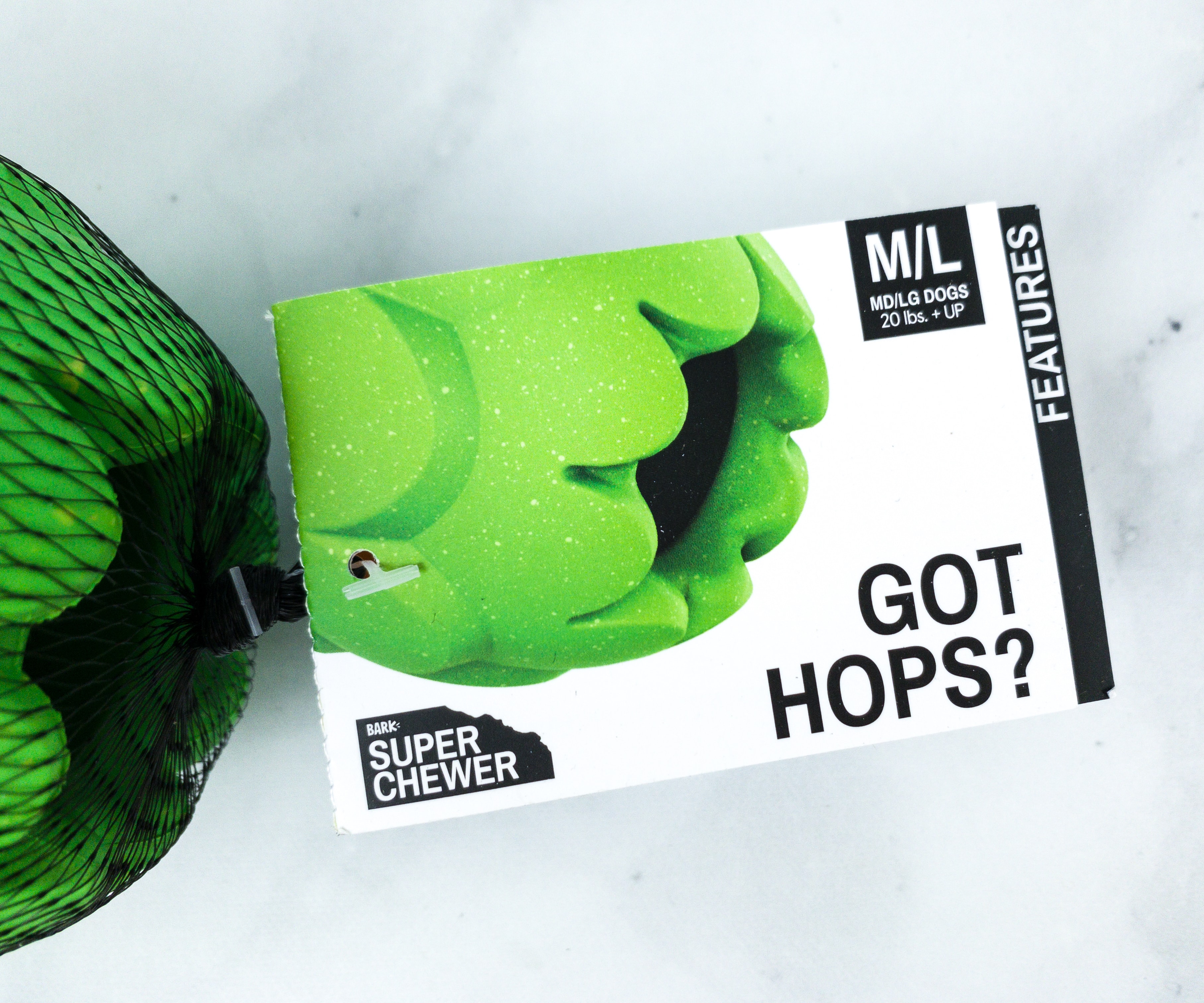 Got Hops?. It's a cabbage-shaped plush toy made from foam and a tough rubber layer with gnaw-friendly texture.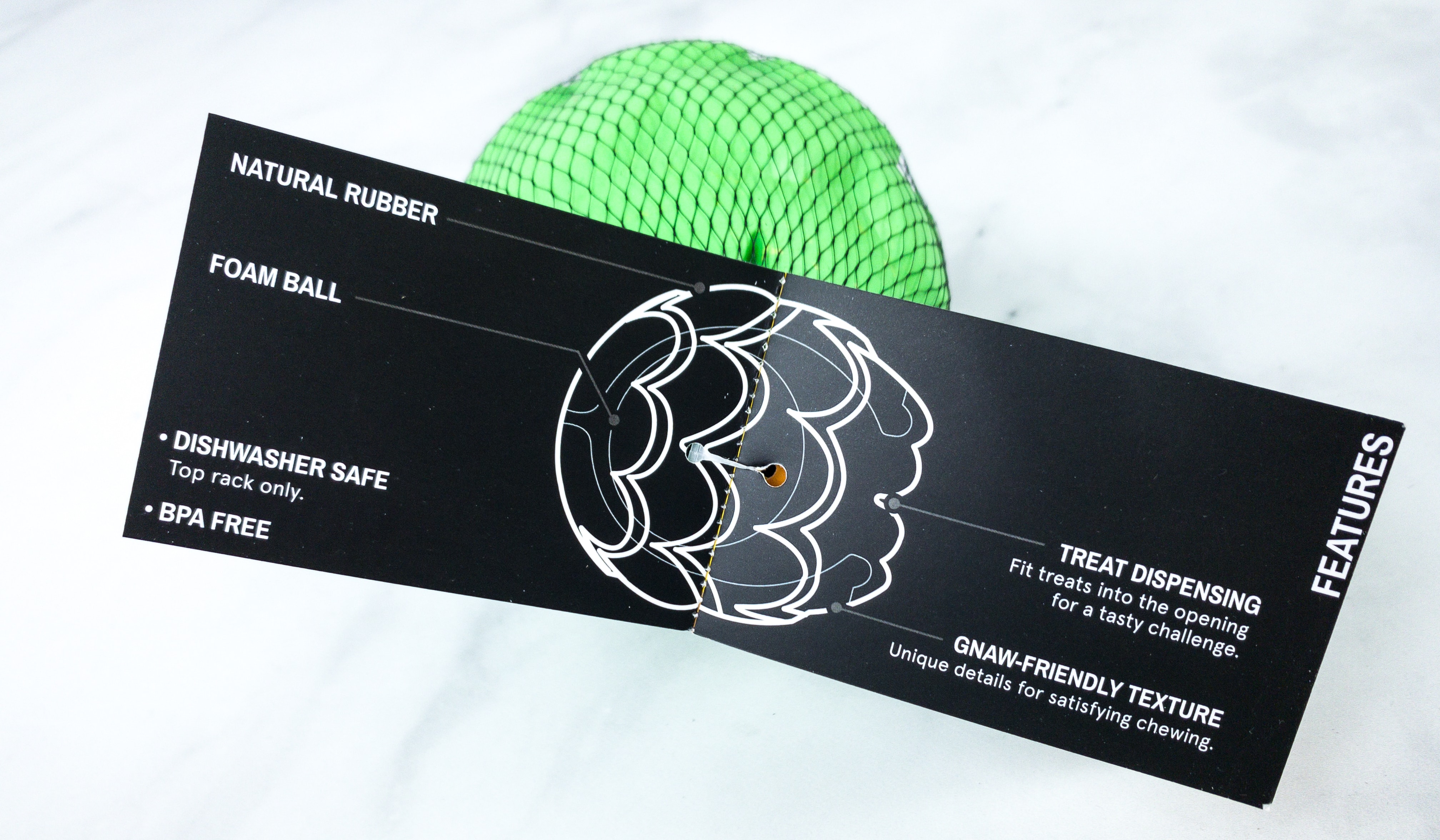 According to the label, this toy is also BPA-free and dishwasher safe!
It's a treat-dispensing toy! You can use it to provide your pups with delicious bite-sized treats!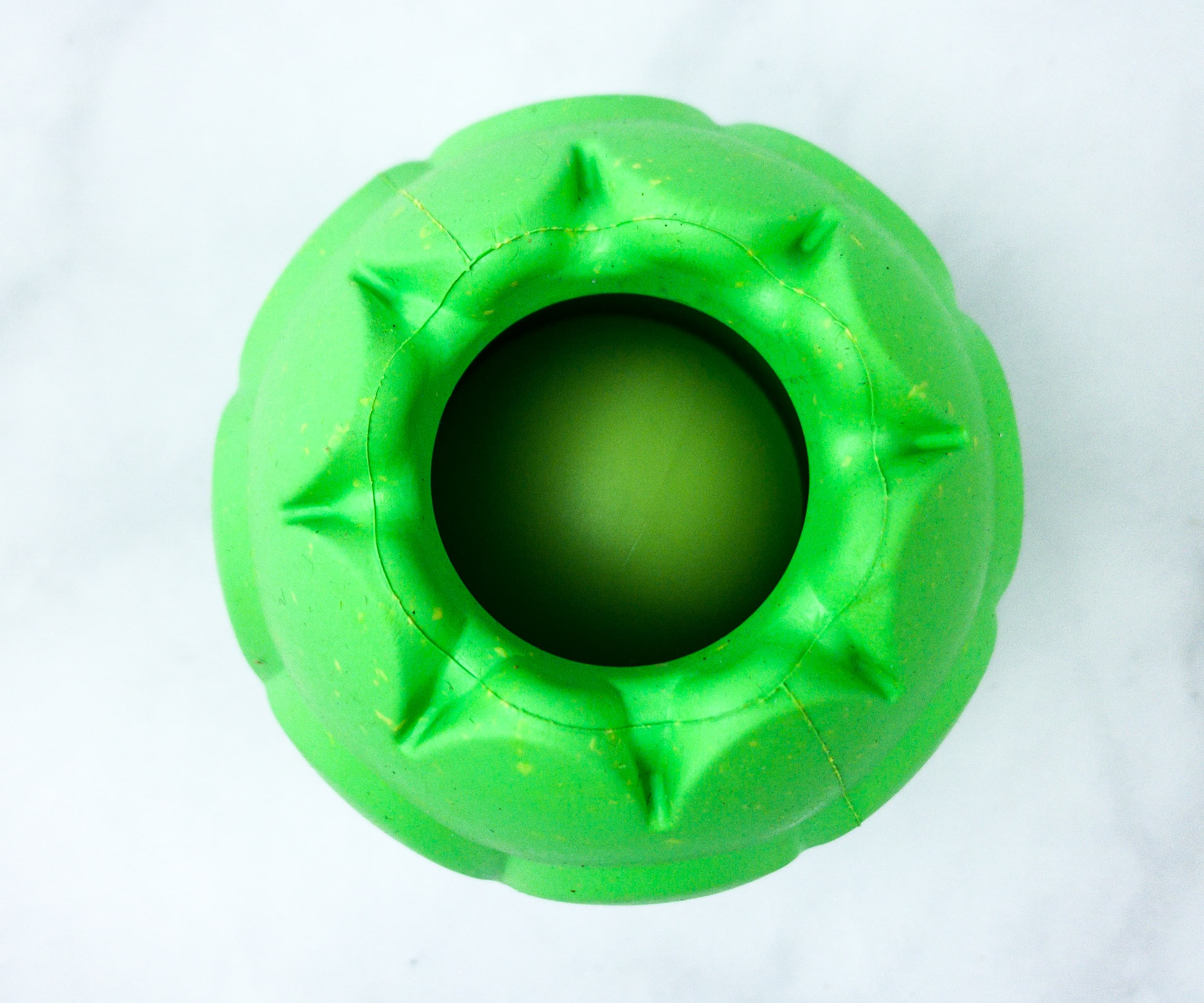 It's also easy to fill with treats. The small opening on top helps control the number of treats that go out.
Pork Stick Dog Treat. This pork-flavored treat is a luscious, chewy stick made from real pork and other clean ingredients.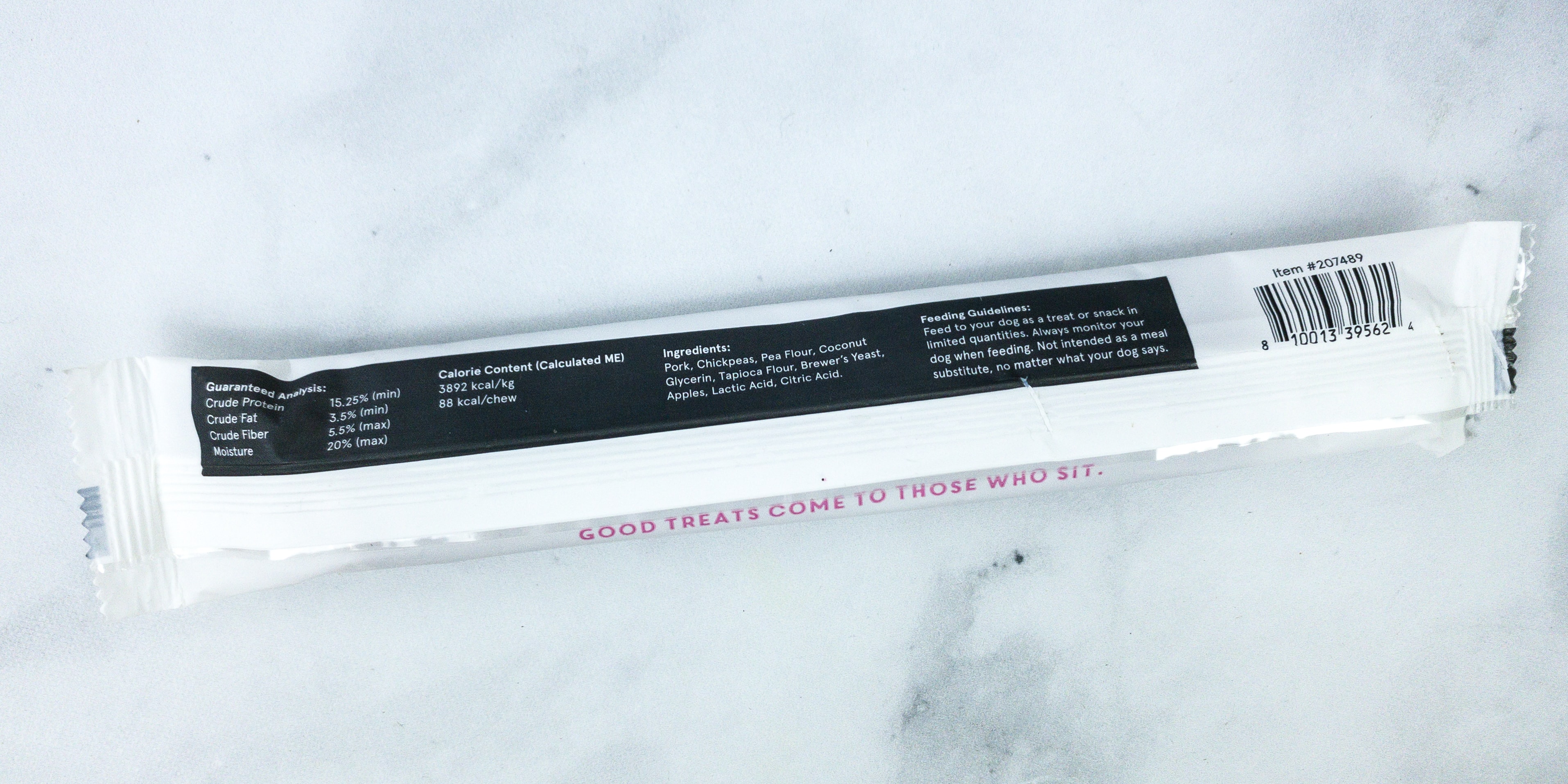 It's a low-calorie, highly-nutritious stick! It makes a great source of protein, fat, and fiber, to help improve your dog's health.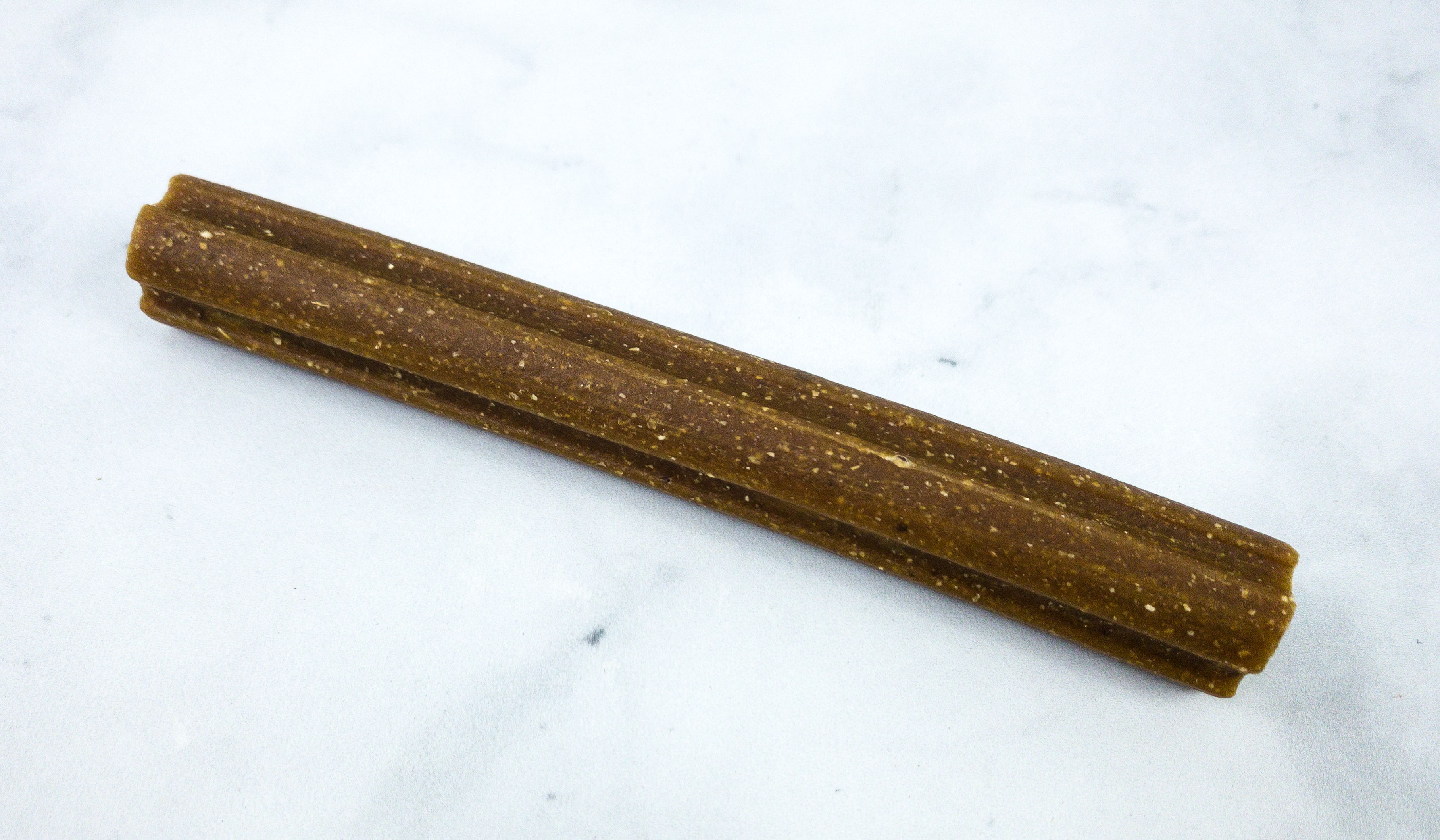 This stick is crunchy and very chewy. You can serve it as is or break it down into smaller pieces and give it as a reward treat for training!

Sweet Potato Dog Treat. We got another hard and chewy stick, and this time it's made with sweet potato, chickpeas, pea flour, coconut glycerin, and tapioca flour.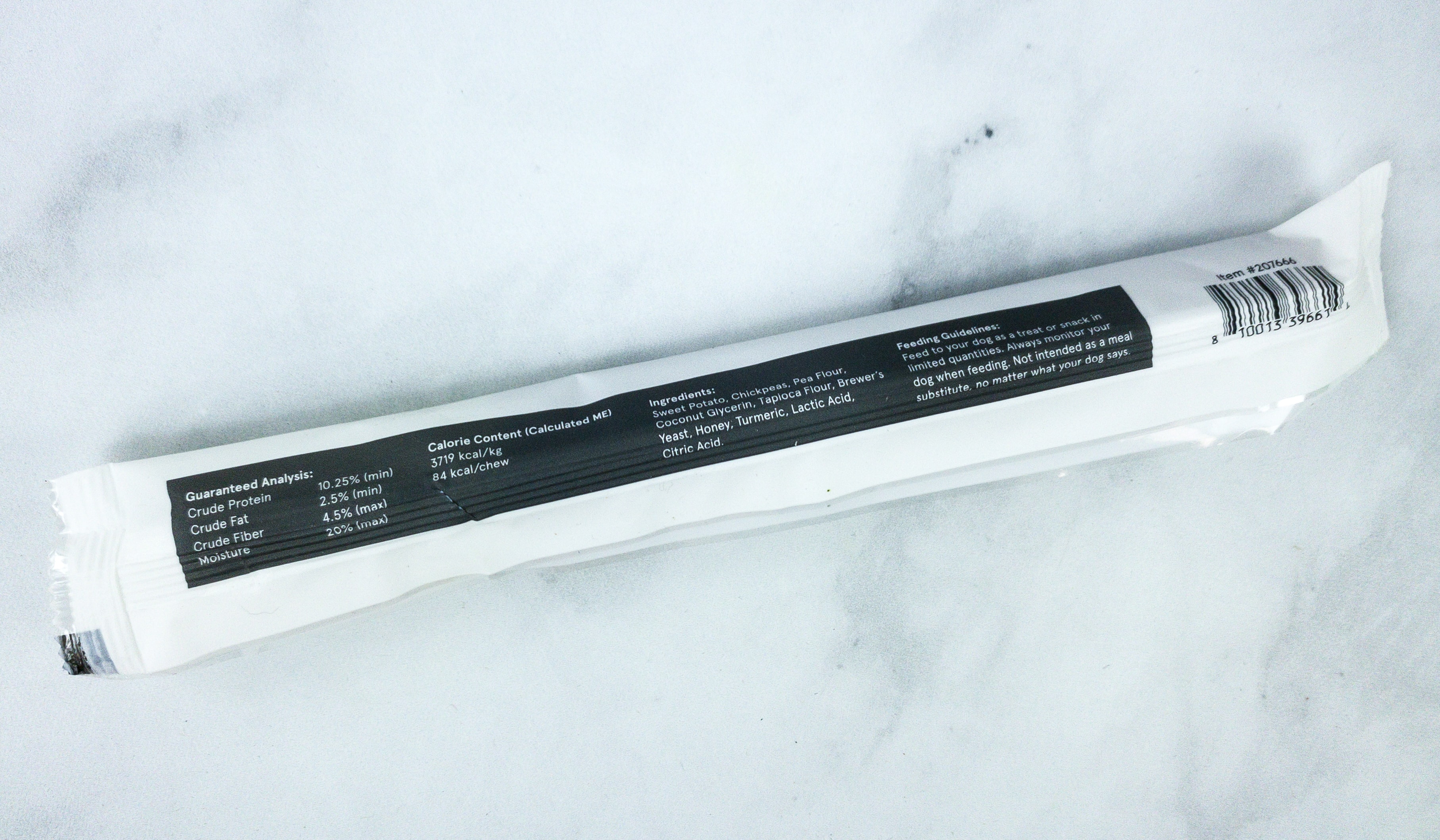 According to the detailed analysis featured at the back, this chewy stick is a great source of protein, fat, and fiber. It also has a low-calorie content!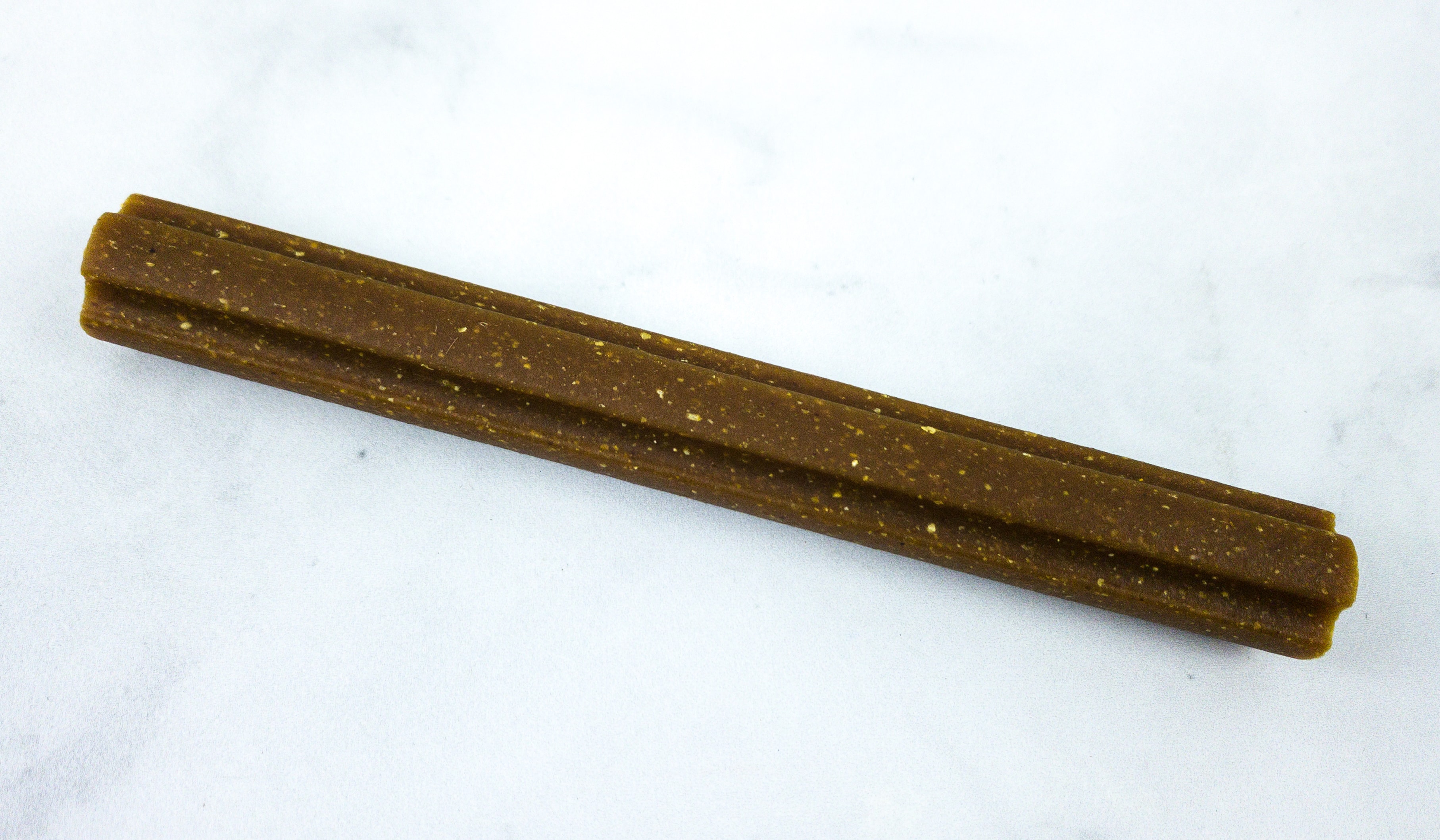 Just like the first snack stick, this one is tough but you can also snap it into smaller pieces and give it as a training treat.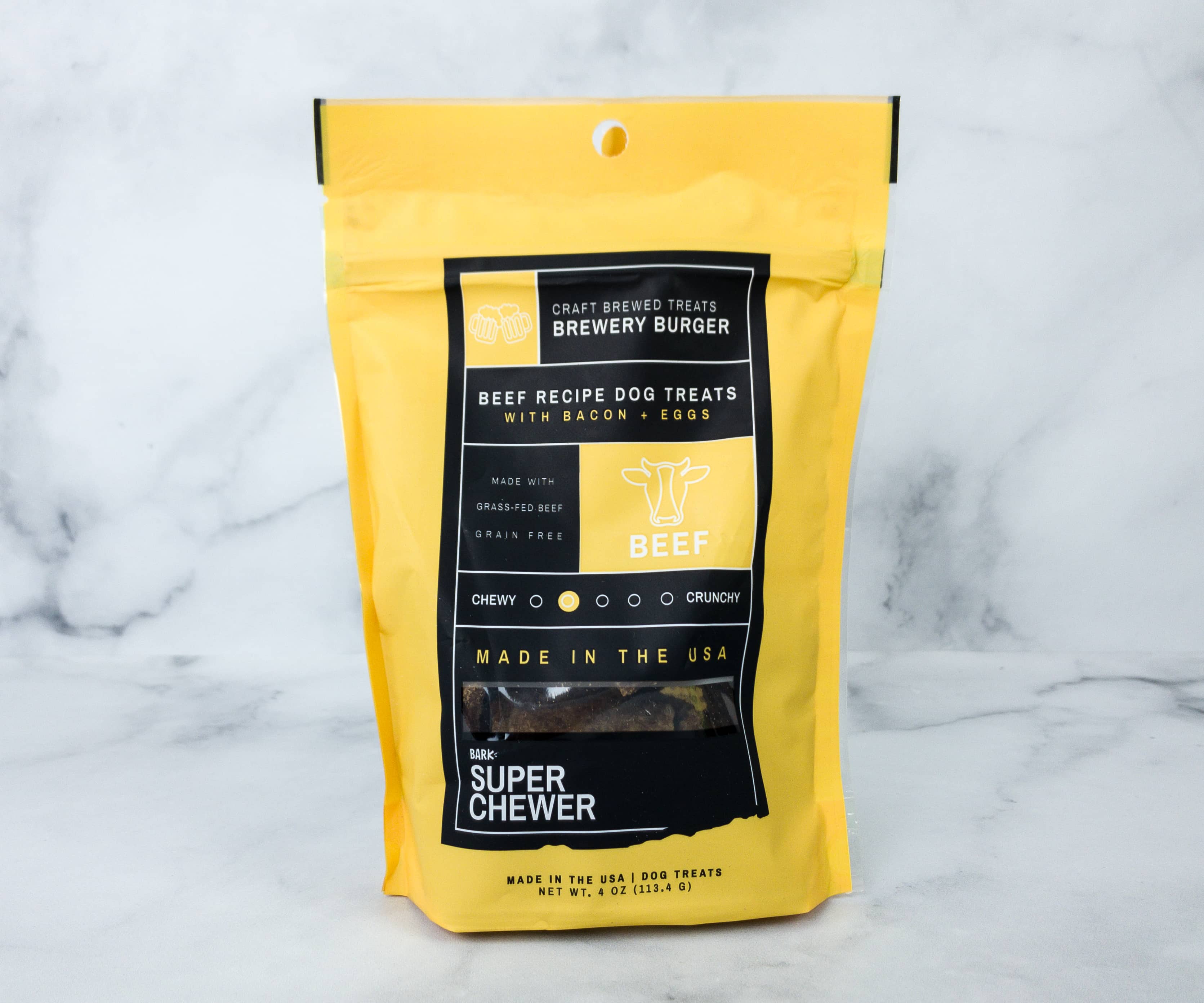 Beef Recipe Dog Treats. Grass-fed beef, bacon, and eggs were used to make these scrumptious dog treats!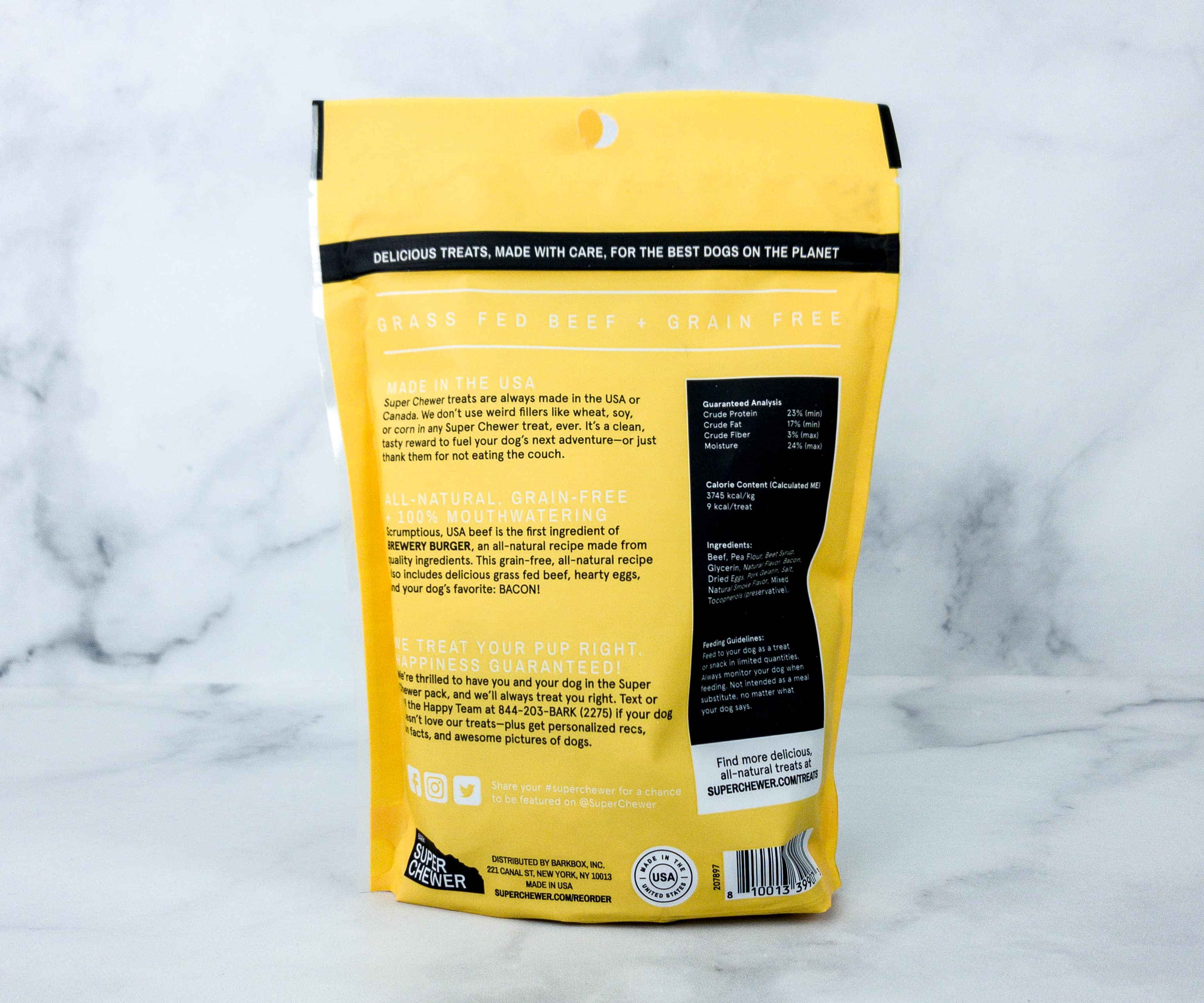 According to the back of the bag, these treats are made in the USA without wheat, soy, and corn!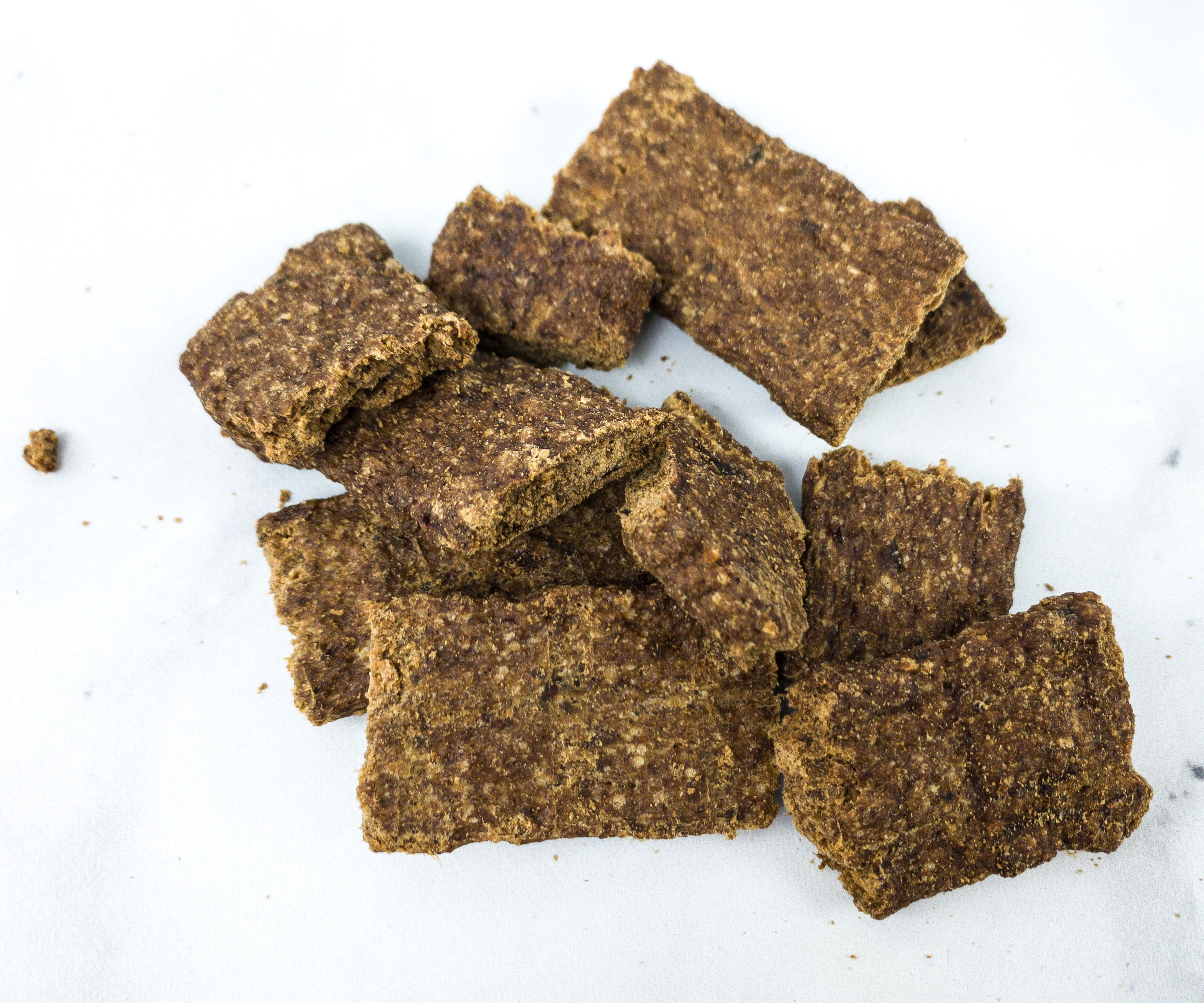 Inside the pack are rectangular-shaped treats, which are a little crunchy and chewy at the same time! It seems so tasty, as Dean finished it in an instant.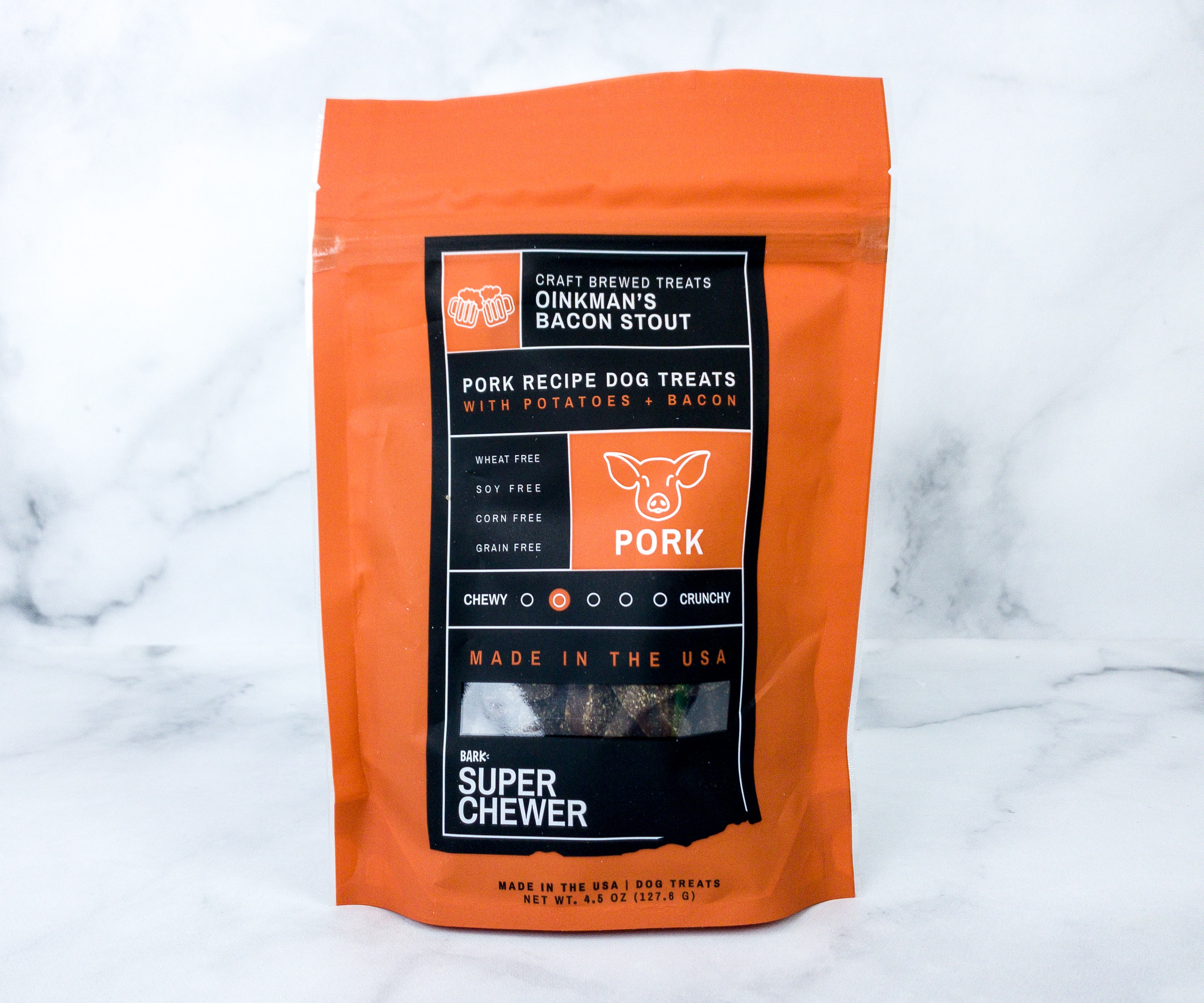 Pork Recipe Dog Treats. Here's another bag of tasty treats, and this time it's made with real pork, wholesome potatoes, and my pups' favorite, BACON!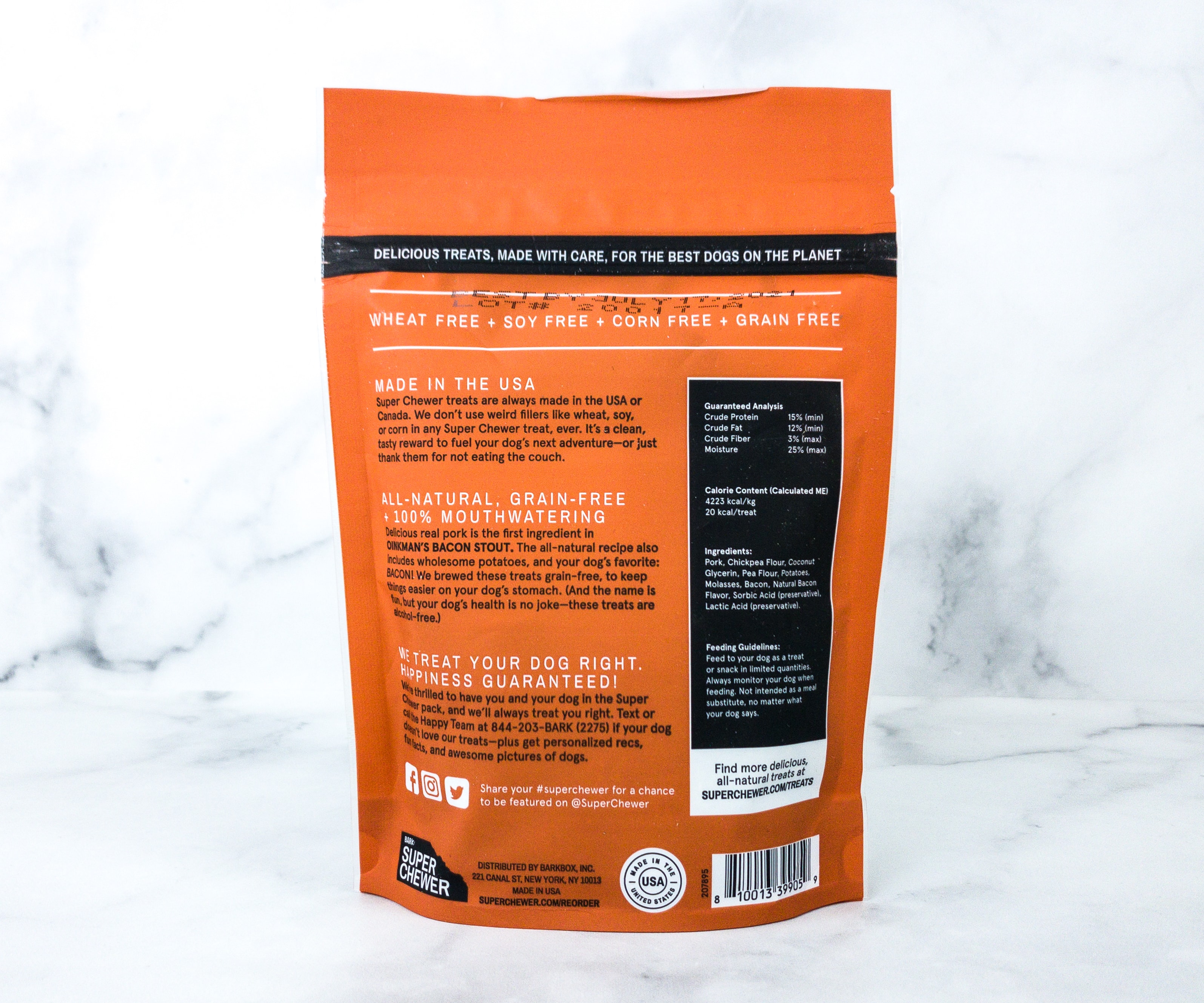 These treats are also made in the USA using high-quality ingredients. Plus they are also free from wheat, soy, and corn.
Each piece is bite-sized and features a very chewy texture. And as expected, our pups loved it!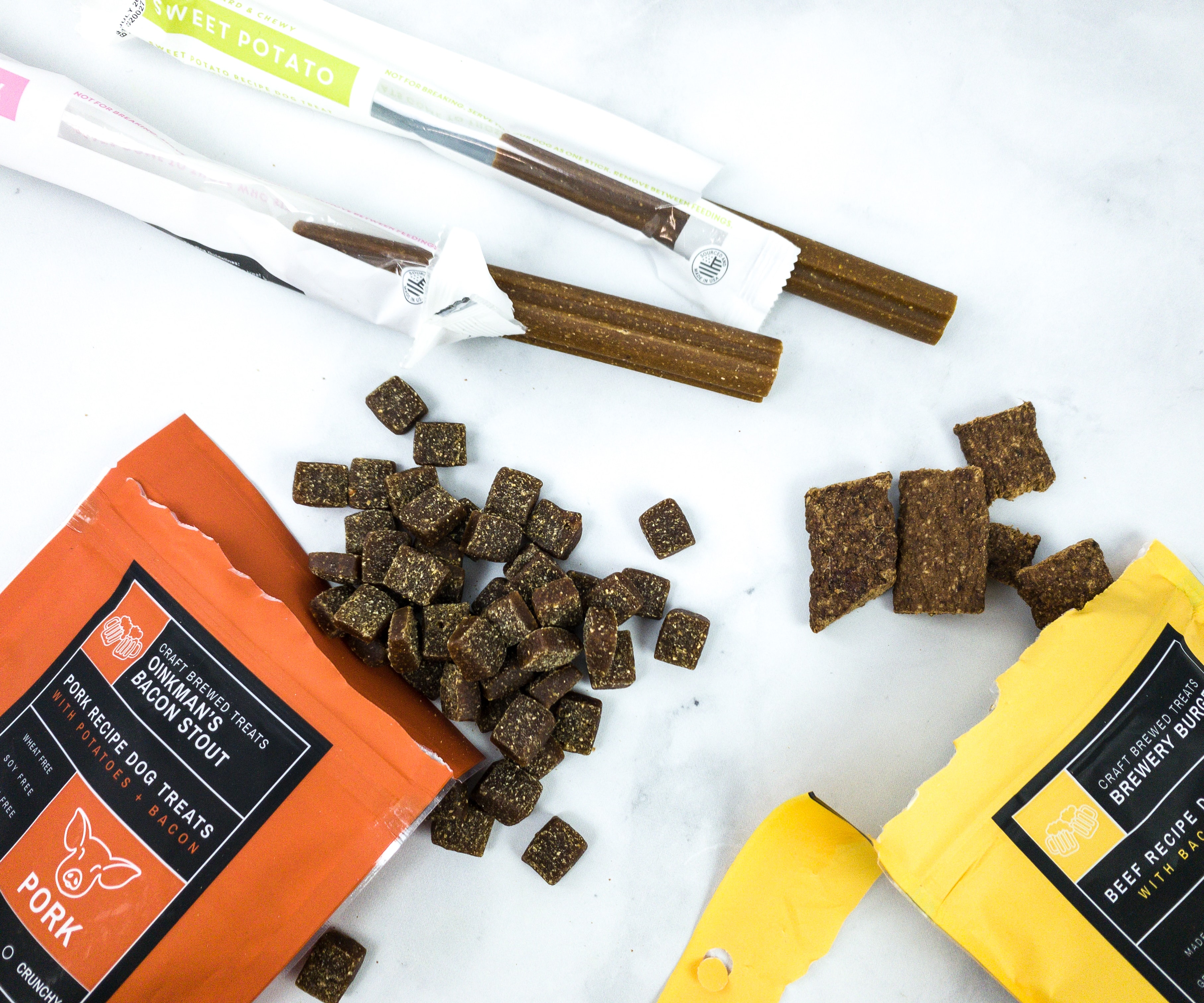 These treats are not just tasty, they're very nutritious as well!
Super Chewer Box always sends a nice variety of items for heavy chewers! This month, there are 2 snack sticks and 2 bags of treats, which are all made with healthy ingredients. The toys are also pretty awesome because they're made with materials that can resist even the toughest bites. One of them can also be used as a treat dispenser, adding more fun and excitement to your dog's snack time. Again, it was such an amazing box! They surely know what kinds of toys and treats heavy chewers need and enjoy!
What do you think of this month's Super Chewer Box?