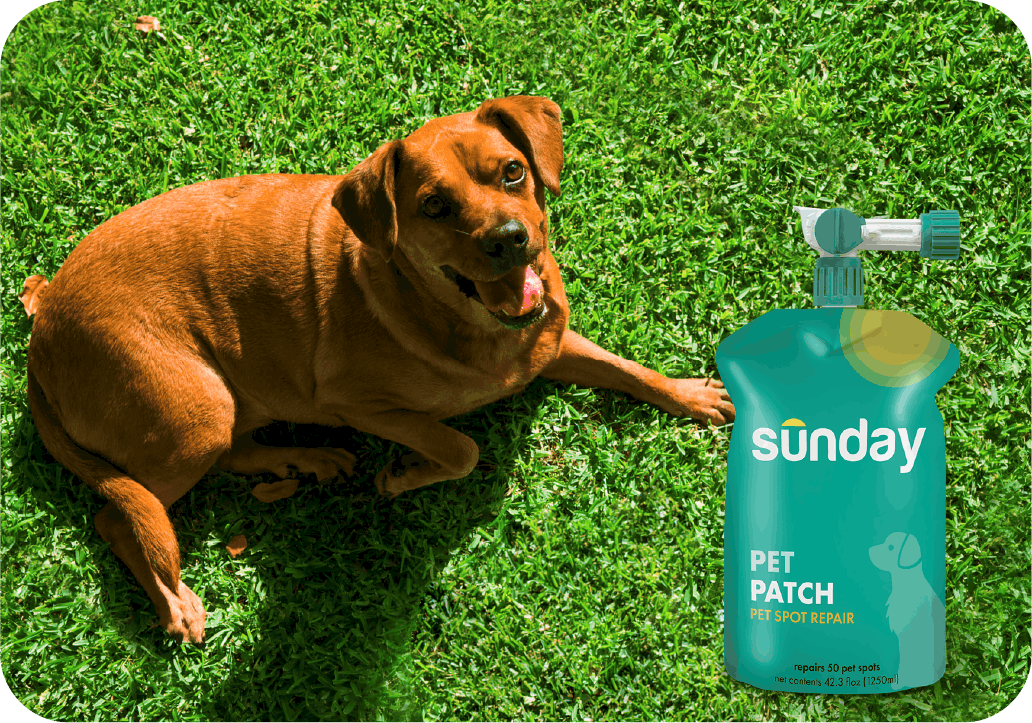 Sunday lawn care subscription box has a new product in their add-ons line-up – the Pet Patch!
Your Lawn'S Best Friend

We love dogs, but that doesn't mean we love brown patches in our lawn. dog with pet patch

That's why we created Pet Patch. So you can have a happy pup and a happy lawn. Pet Patch fixes brown spots caused by dog urine from the bottom up. A special blend of surfactants and nutrients work together to clean up spots and boost new growth for a thick, healthy lawn. add to my plan Add it to your lawn plan from your account page now.

One pouch will fix up to 50 spots. Easy hose on application takes only 20 seconds per pet spot. For cool season grass that fills in slowly, we're launching our Pet Patch Pro kit with grass seed. It gives your lawn the extra support it needs in order to repair.
Sunday offers simple and smarter lawn care delivered straight to your door. Sunday is custom made based on your lawn's soil health & your local climate.
Full Season Smart Lawn Plans starts at $129, and will include 3 shipments of pouches + soil testing kit.
NOTE: Starting 9/1 and effective to 12/31, Sunday will change its Smart Lawn Plan to only one shipment (the winter box). With that change, ALL Smart Lawn Plans drop in price to $69-$169 depending on the size of the lawn. The regular seasonal price starts at $129.
DEAL: Get $10 off your order + a FREE Soil Test! Use this link to sign up and the coupon code HELLOSUB10 at checkout.
About Pet Patch: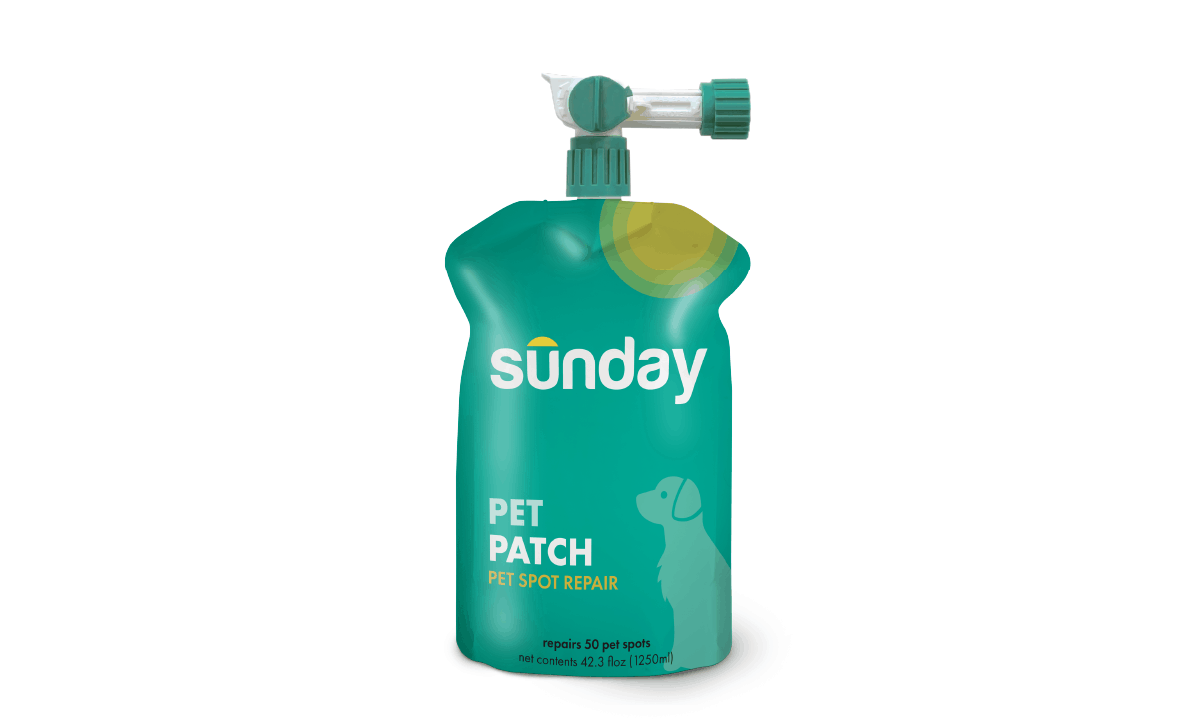 Use our Pet Patch to help repair lawn areas damaged by pet urine.
Easy hose-on application
Only 20 seconds per spot!
Blend of soil amendments and surfactants
Repairs up to 50 spots
Here's how it works:
CUSTOM

Every Sunday Smart Lawn Plan is based on your soil, climate, and lawn. Plans even include a soil test to zero in on any soil deficiencies.

EASY

If you can use a hose, you can have a Sunday lawn. We ship you exactly what you need, right when you need it. You just hose it on!

SMART

With ingredients like seaweed and molasses, Sunday lawns are made for people, pets, and the planet.
Here's what you'll get:
1 – 3 shipments of nutrients
all tools needed
free soil test
unlimited lawn support
1 – 10 nutrient pouches
You can also add-on extras to your subscription:
Are you getting Sunday?