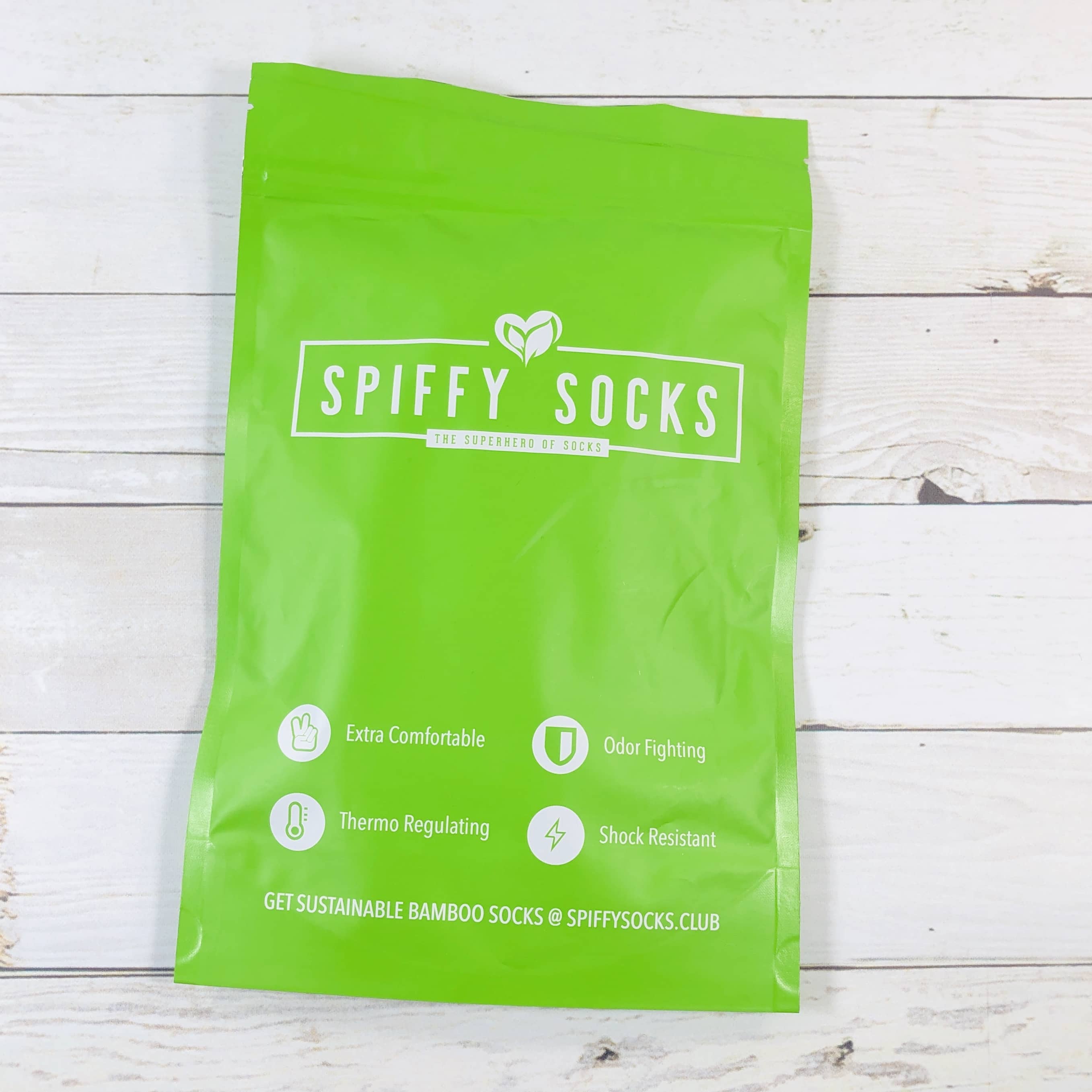 Spiffy Socks is a monthly subscription that sends snazzy socks made with bamboo fiber. They offer subscriptions for both men (sizes 6-12.5) and women (sizes 5-10) and subscriptions are $11 per month and even lower for longer terms. It automatically renews, but you can cancel anytime. Shipping is free to the U.S.
Note: Order by the 20th to get the current month's box!
DEAL: Get 10% off for the life of your subscription! Use coupon code HELLOSUBSCRIPTION.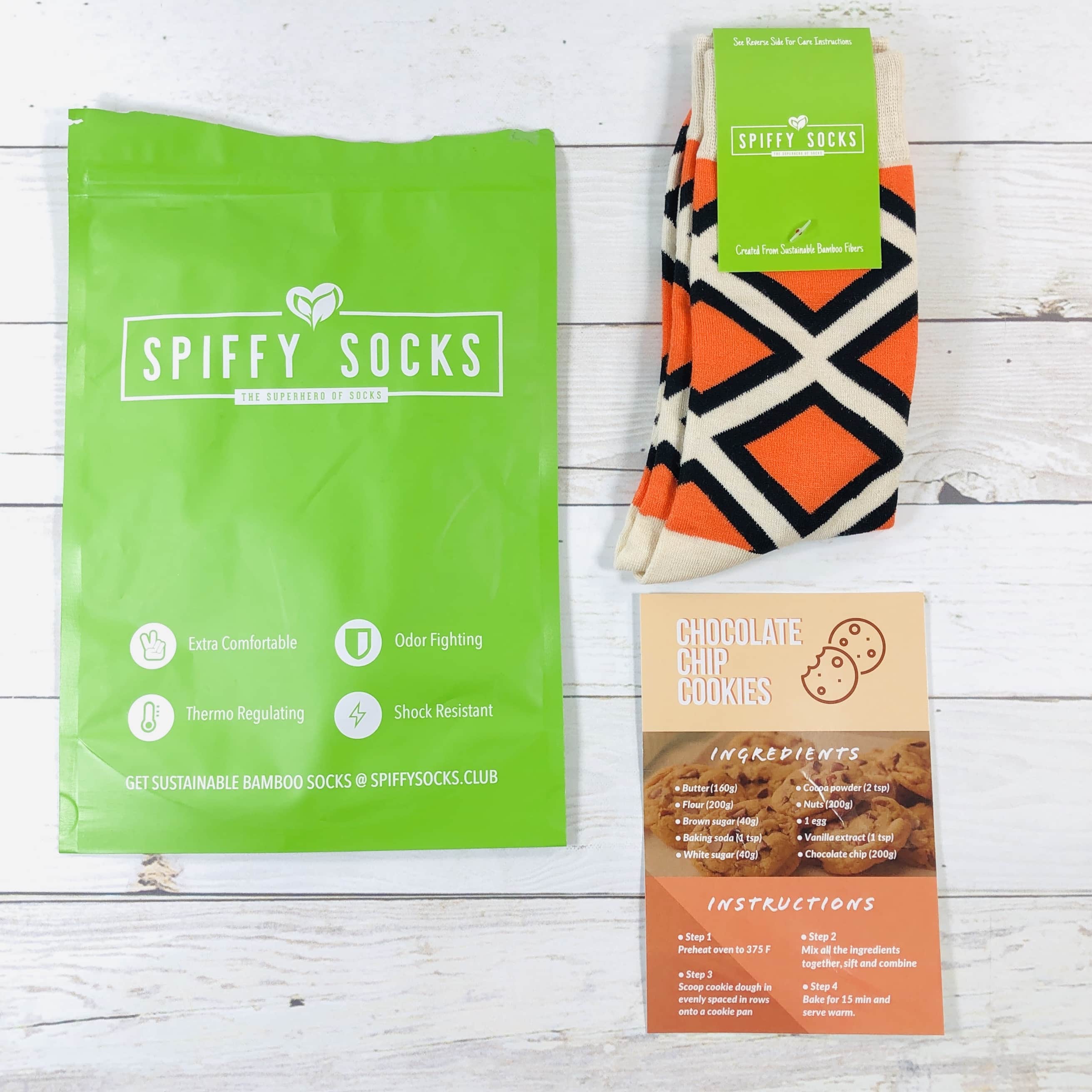 Everything in my March 2020 Spiffy Socks box!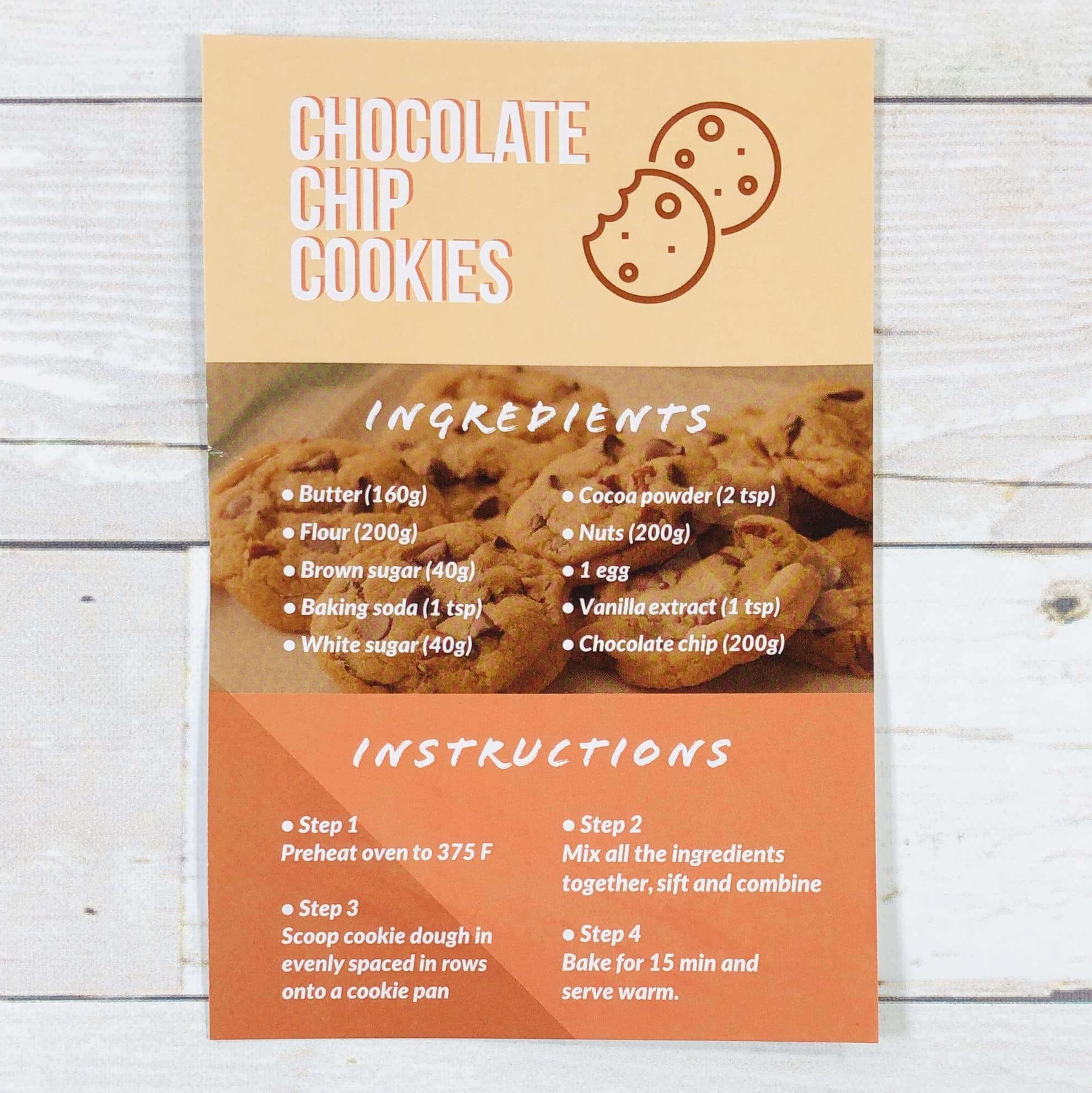 I received a recipe for cookies, although the recipe was confusing since it uses both metric and the U.S. system of measurements. I think I'll stick to the recipe on the back of the chocolate chip pack.
Spiffy Socks in Orange Dream ($20) Spiffy Socks is always adding new designs to their online shop. Here's a description of this pair:
Need a sock that gives off positive vibes? You'll find it with our fun Orange Dreams Sock for women. They'll definitely draw positive attention as well!
The socks are made of a blend of 75% bamboo fiber, which is a renewable resource, and 25% microfiber. It says to wash in cold water and hang to dry, but these go into my usual warm water wash and machine dry and I haven't had any problems with fit.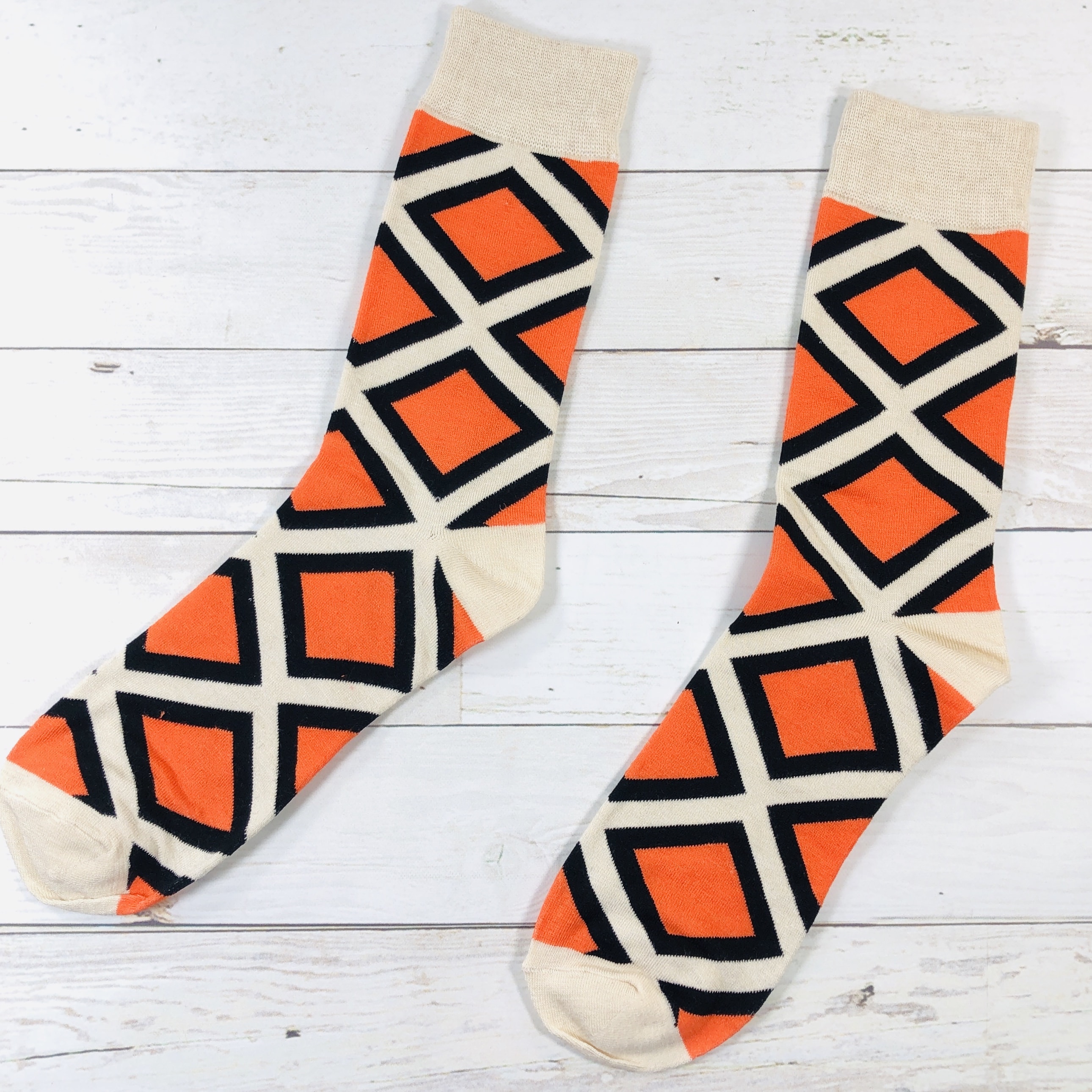 The socks are always so comfortable! I have large calves and these don't cut off my circulation like some socks.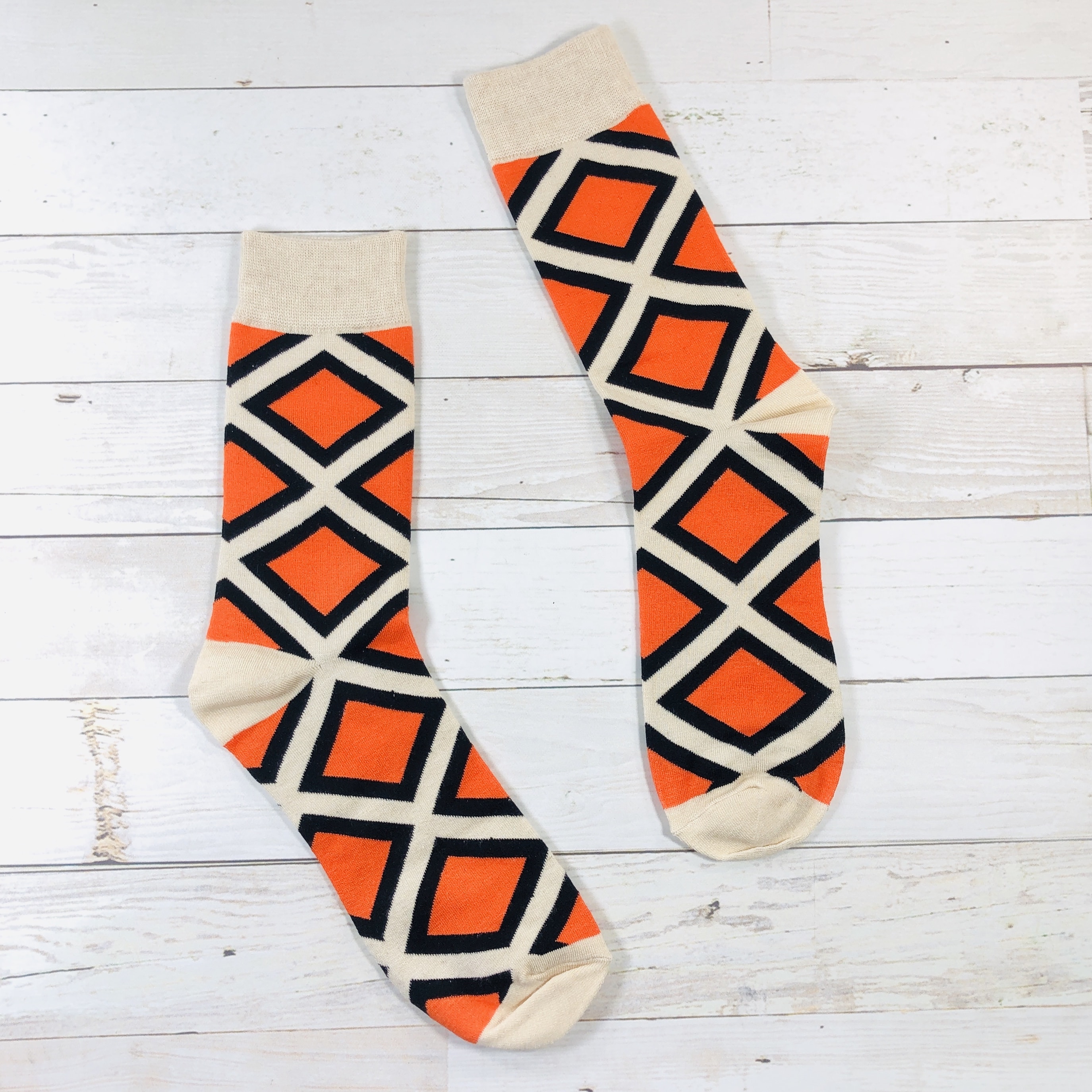 This design has orange diamonds with black edges. The cuffs, toes, and heels are a light beige shade.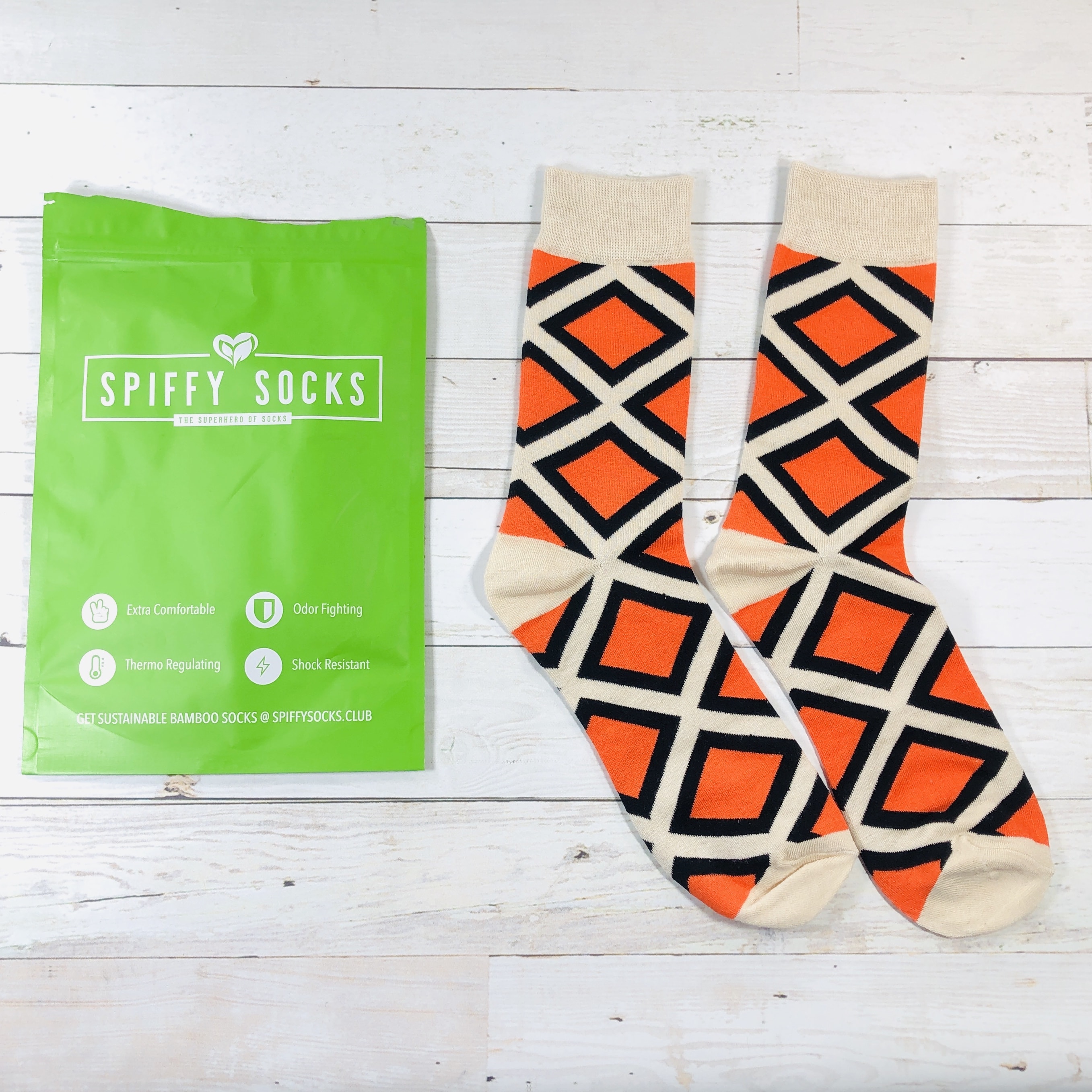 I am always happy with my monthly sock pair from Spiffy Socks! My daughter saw these and immediately claimed them and I am happy to share because I know a new pair is coming next month! The socks are comfortable and I can throw them in the the wash with my other laundry items. The designs are sometimes cute, sometimes bold, but always unique. These are my favorite brand of socks and I am happy to know that they are made with a renewable resource.