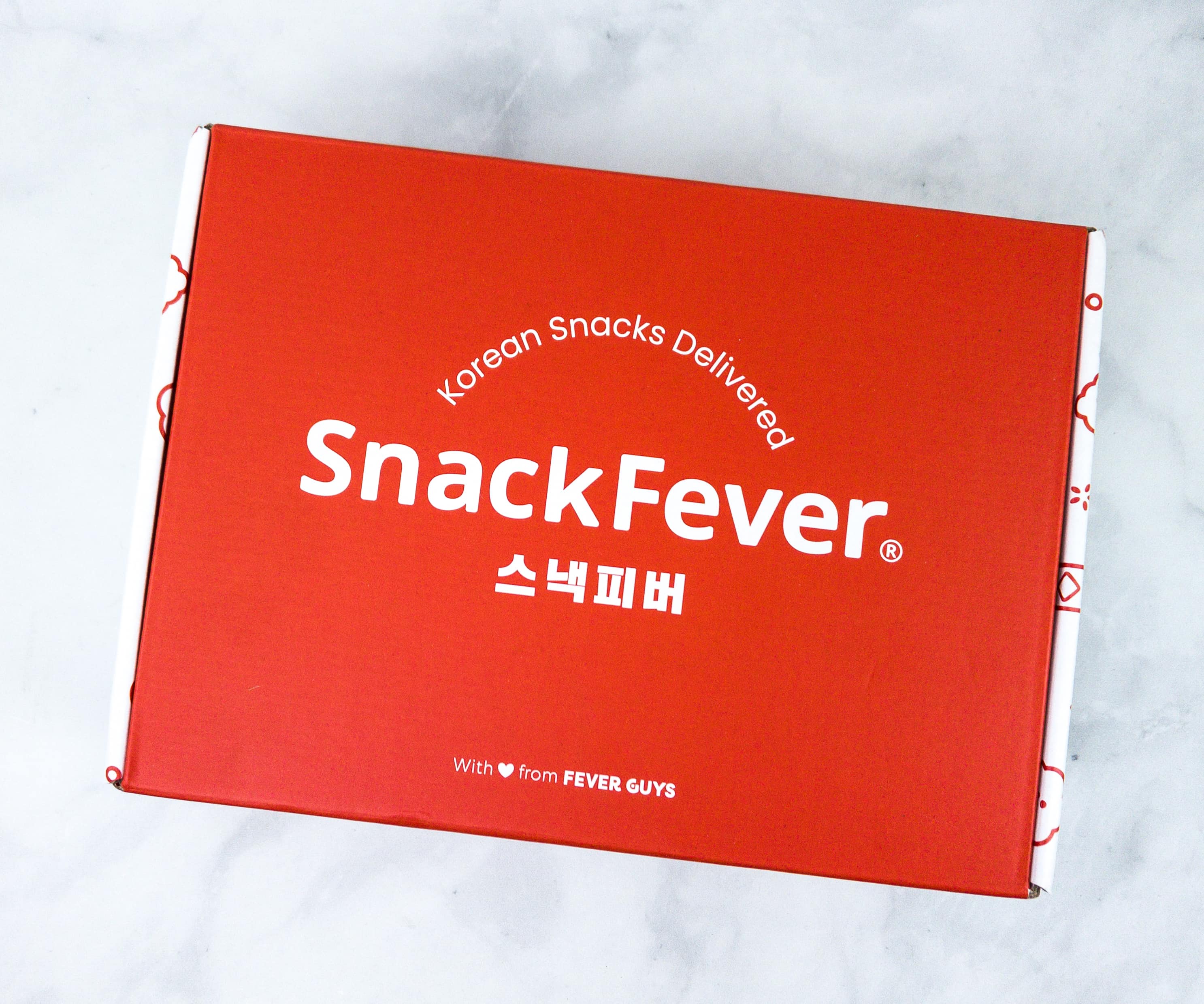 SnackFever is a monthly subscription box that delivers all your favorite Korean snacks, as well as other hard-to-find Korean treats. Snack Fever is available in two boxes, the Original box ($30) which contains 8 to 11 full-size snacks and Deluxe box ($40) which has 10 to 13 full-size, bigger, more premium snacks. Your subscription auto-renews and you can pause or cancel anytime. Shipping per box is only $5 worldwide.
This is the review of the Original box.
DEAL: Save $3 off your first box (Mini, Original, Deluxe). Use coupon code HELLOSUB3.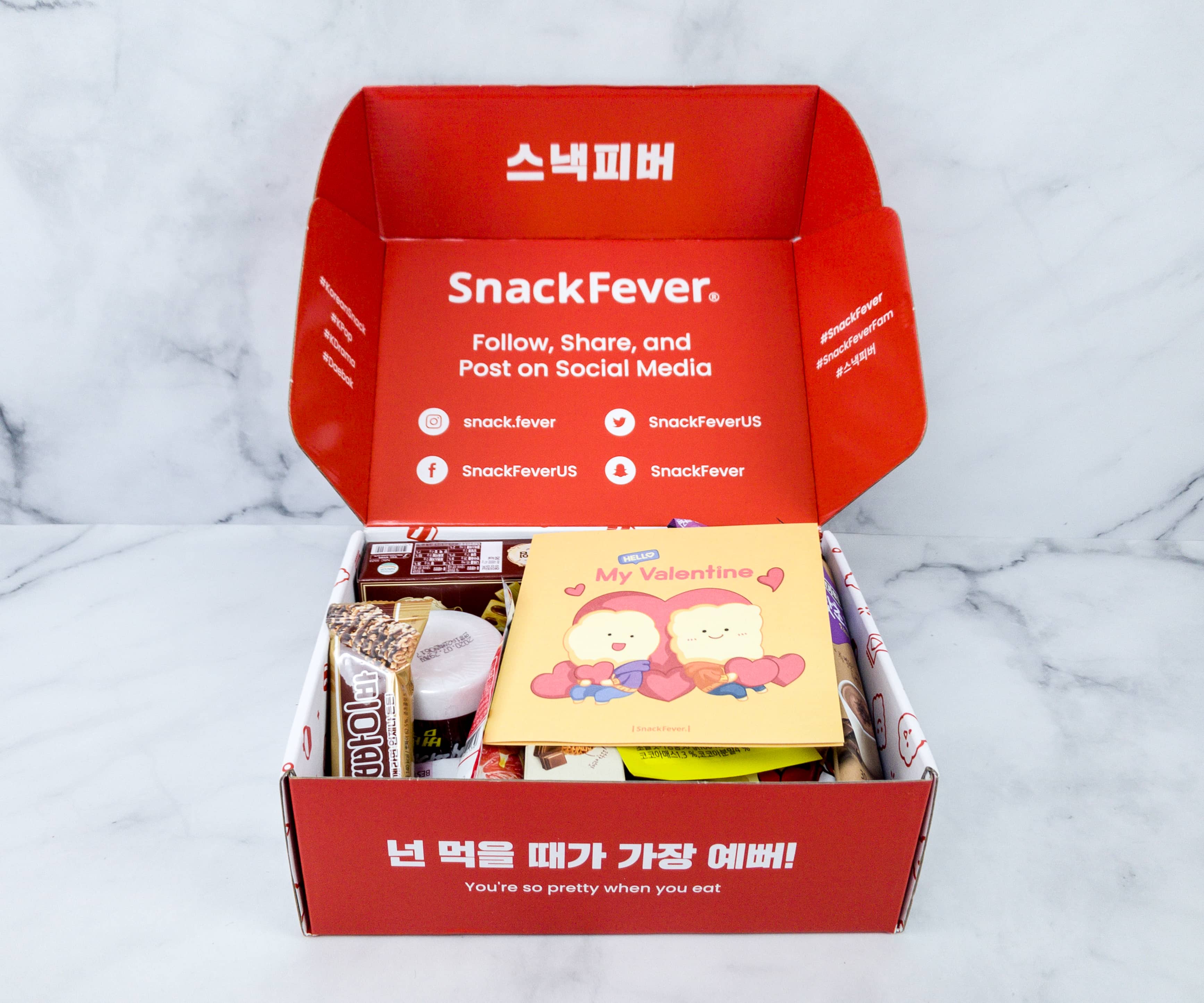 SnackFever's social media handles are printed on the box. On the side, there's even a Korean sentence which means "you're so pretty when you eat"!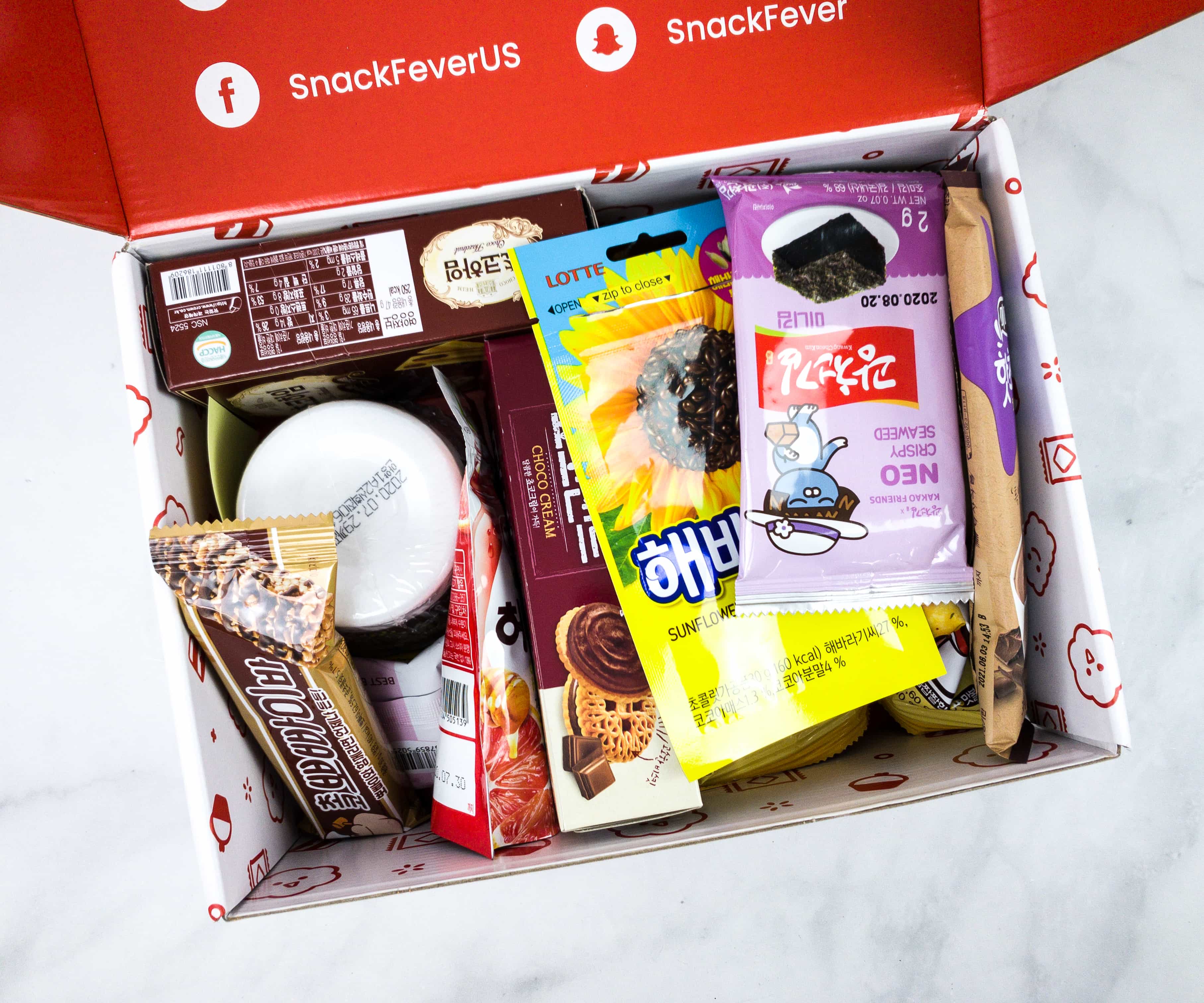 There is no extra packaging, just snacks!
February 2020 theme is My Valentine!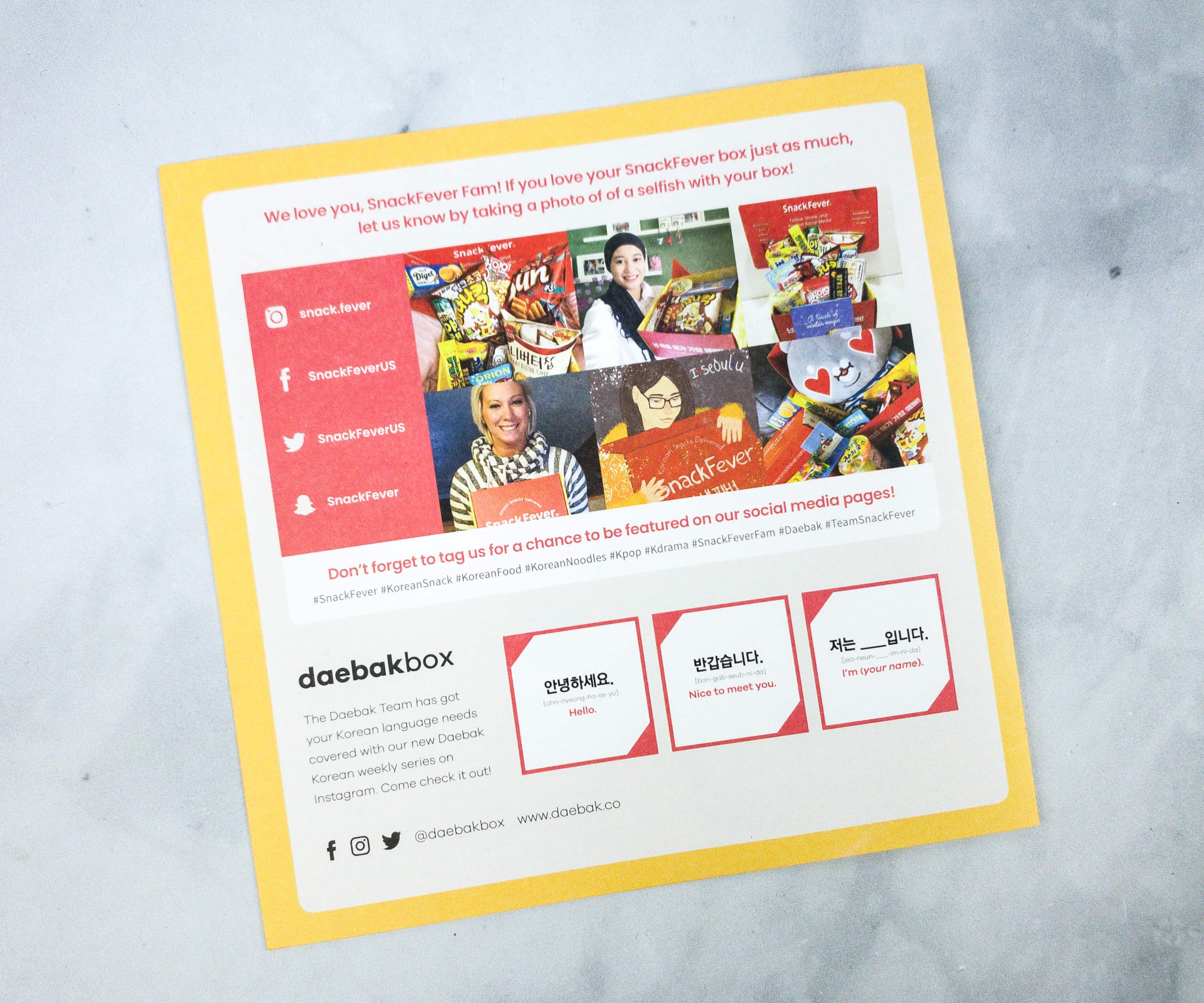 The booklet features pictures of Snack Fever boxes from subscribers, as well as some Korean vocabulary words.
Of course, there's also a list of all the items in the Snack Fever Original Box and Deluxe Box.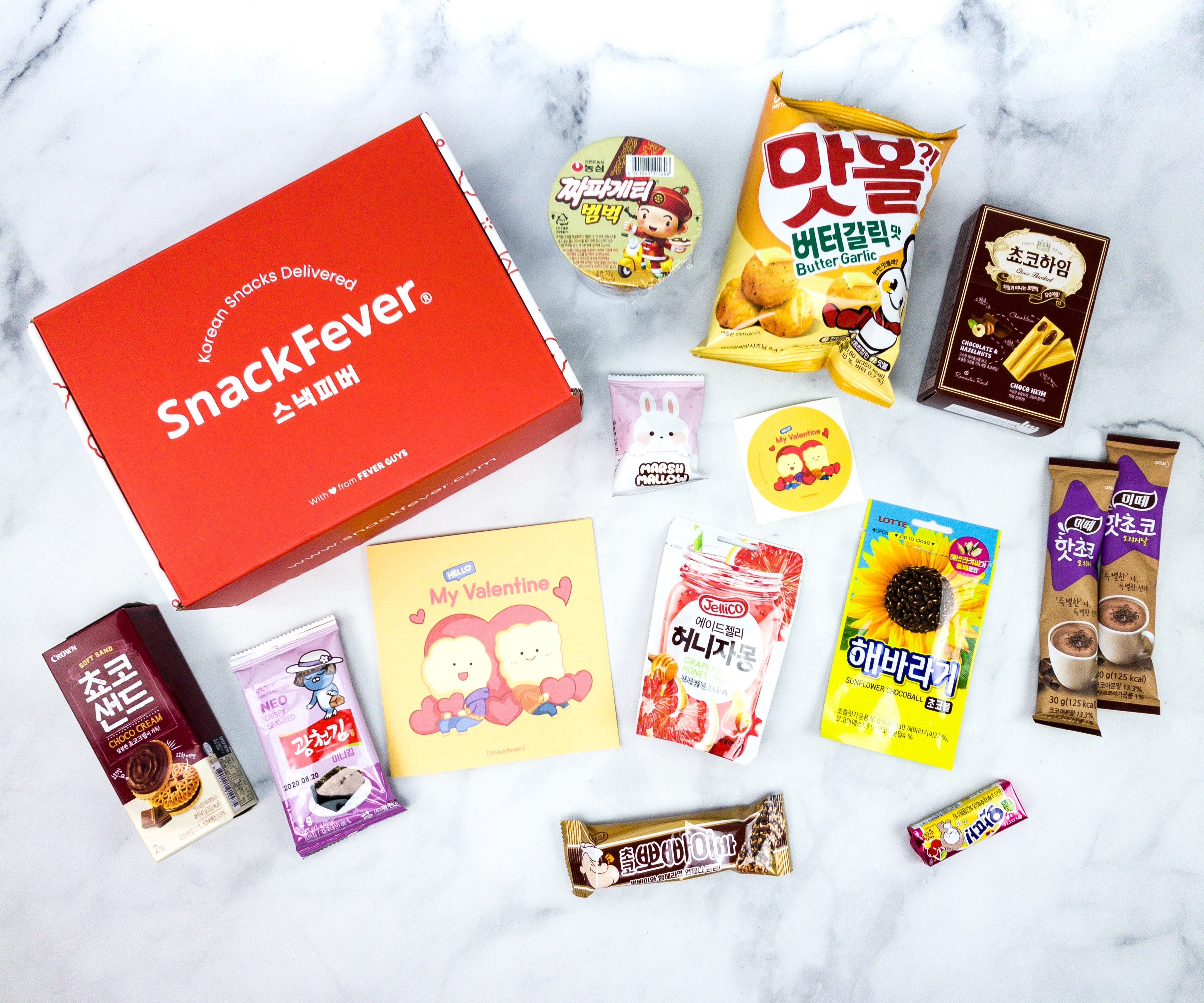 Here are the full contents of the Original box. To see all of our SnackFever reviews including the big box, click here.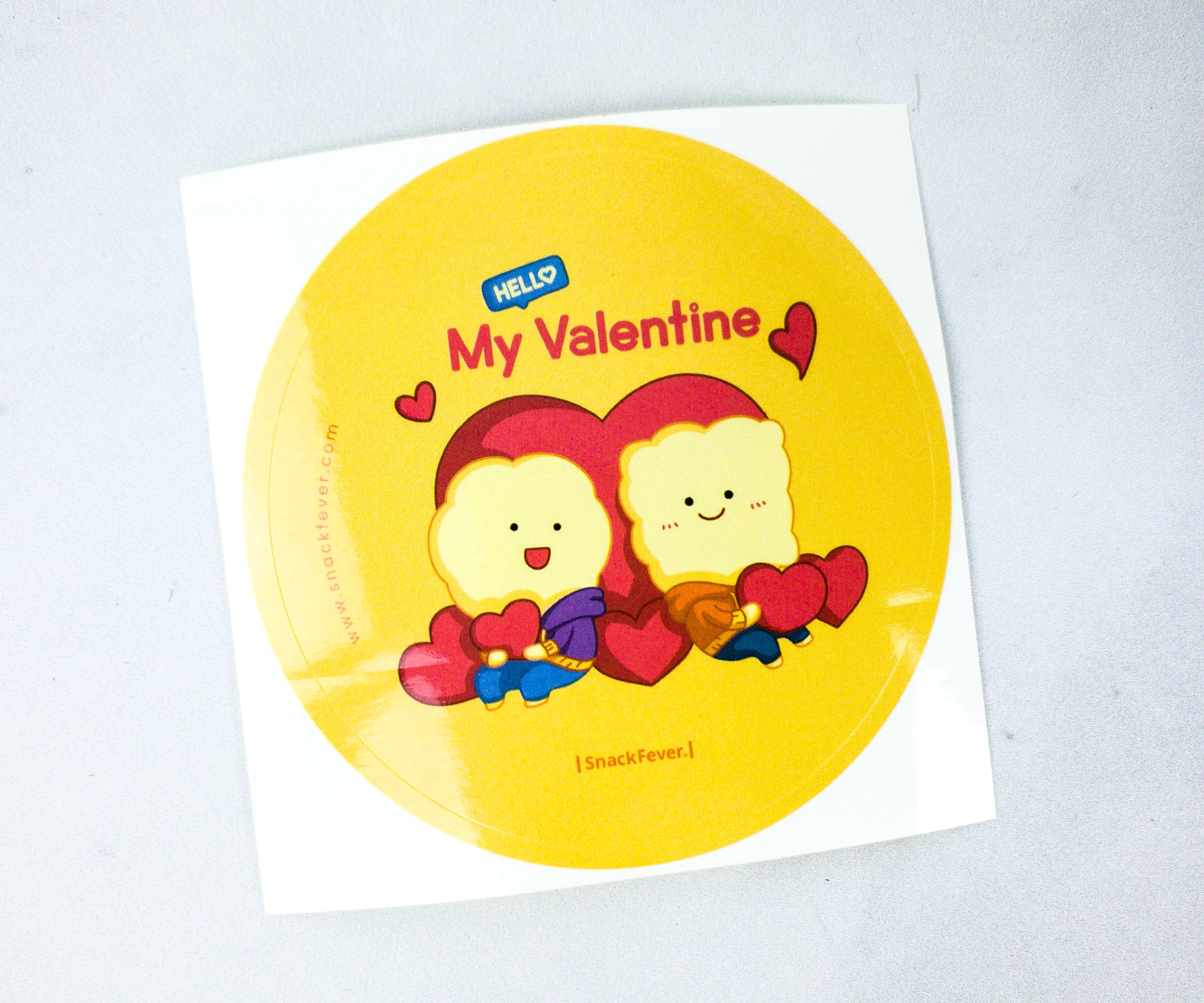 Sticker. They included this cute sticker that carries this month's theme! The glossy sticker paper is easy to peel off its backing and it has a pretty good quality too! You can put this practically anywhere so when you see it, it will remind you of the awesome moments you had with each snack in this month's box!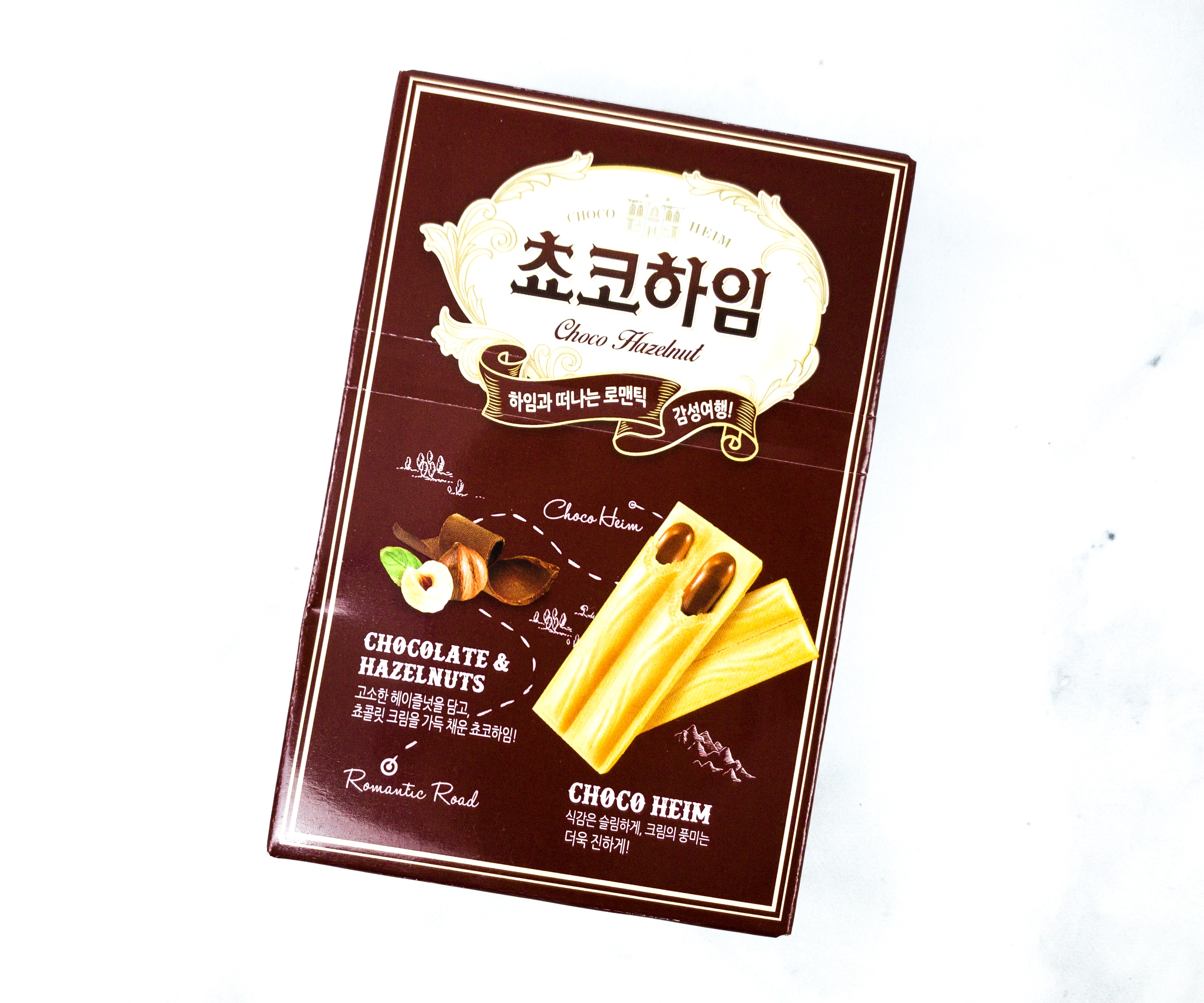 Choco Heim. This wafer snack reminded me so much of Kinder Bueno! It's like a lighter version but it's really good! The hazelnut chocolate was so yummy, not too sweet. Also, the wafer was perfectly crisp. The balance of flavors and textures was just amazing!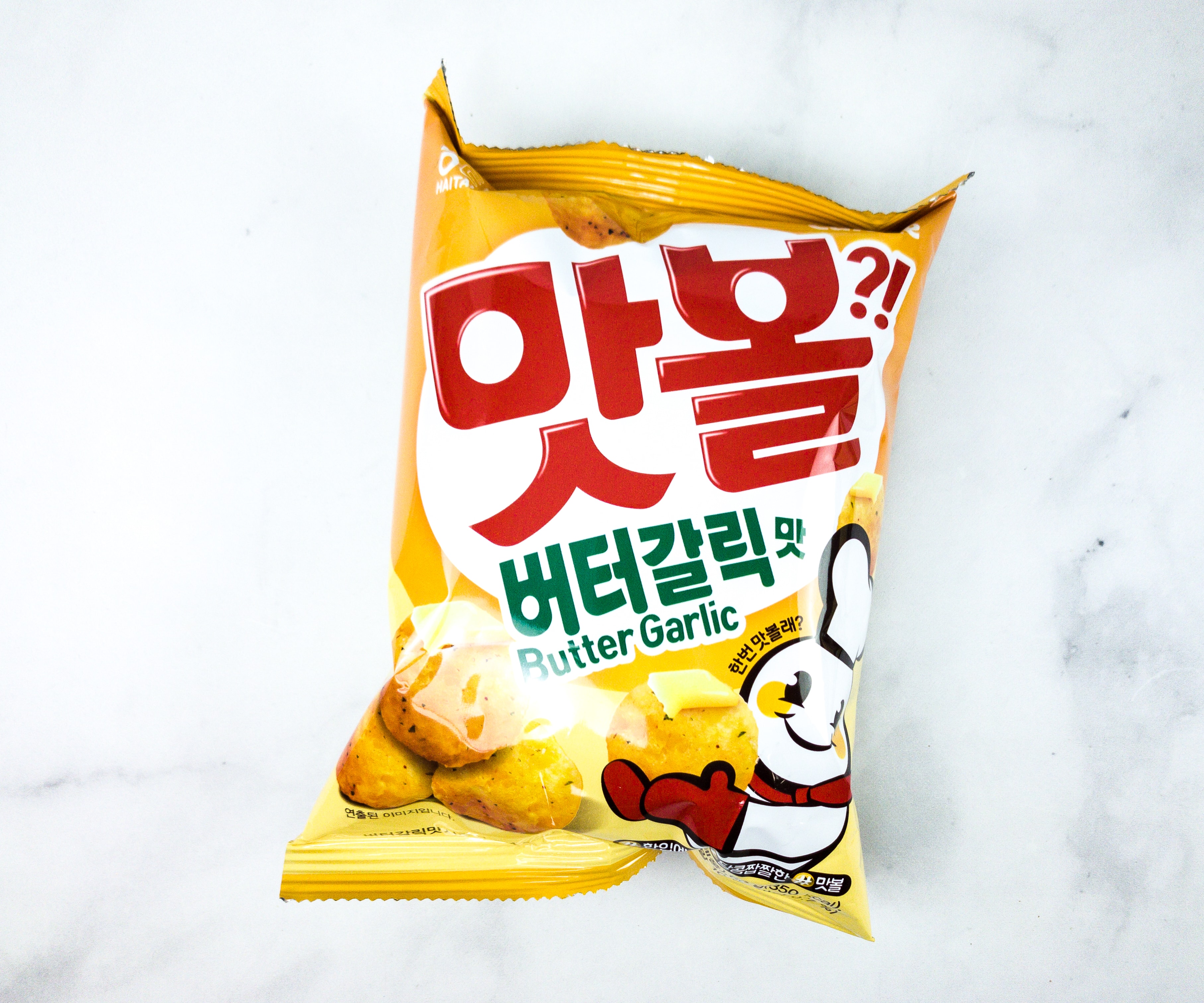 Flavor Ball Butter Garlic Flavor. I can smell the garlic right off the bat when I opened this up. The cute little balls inside are packed with flavor! I like how garlicky this one tastes, the butter flavor doesn't come up as much but it's there. I like it, it's pretty good.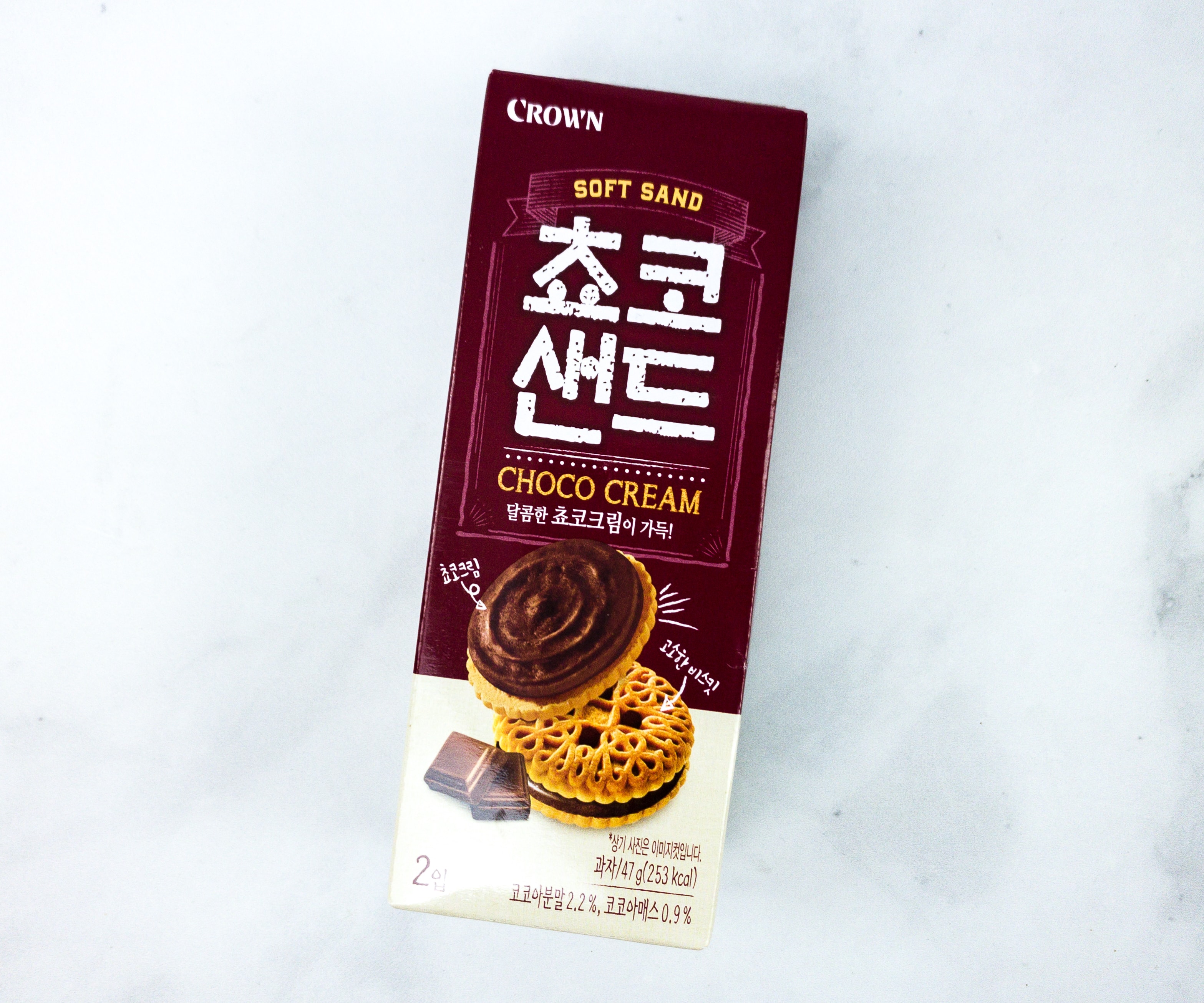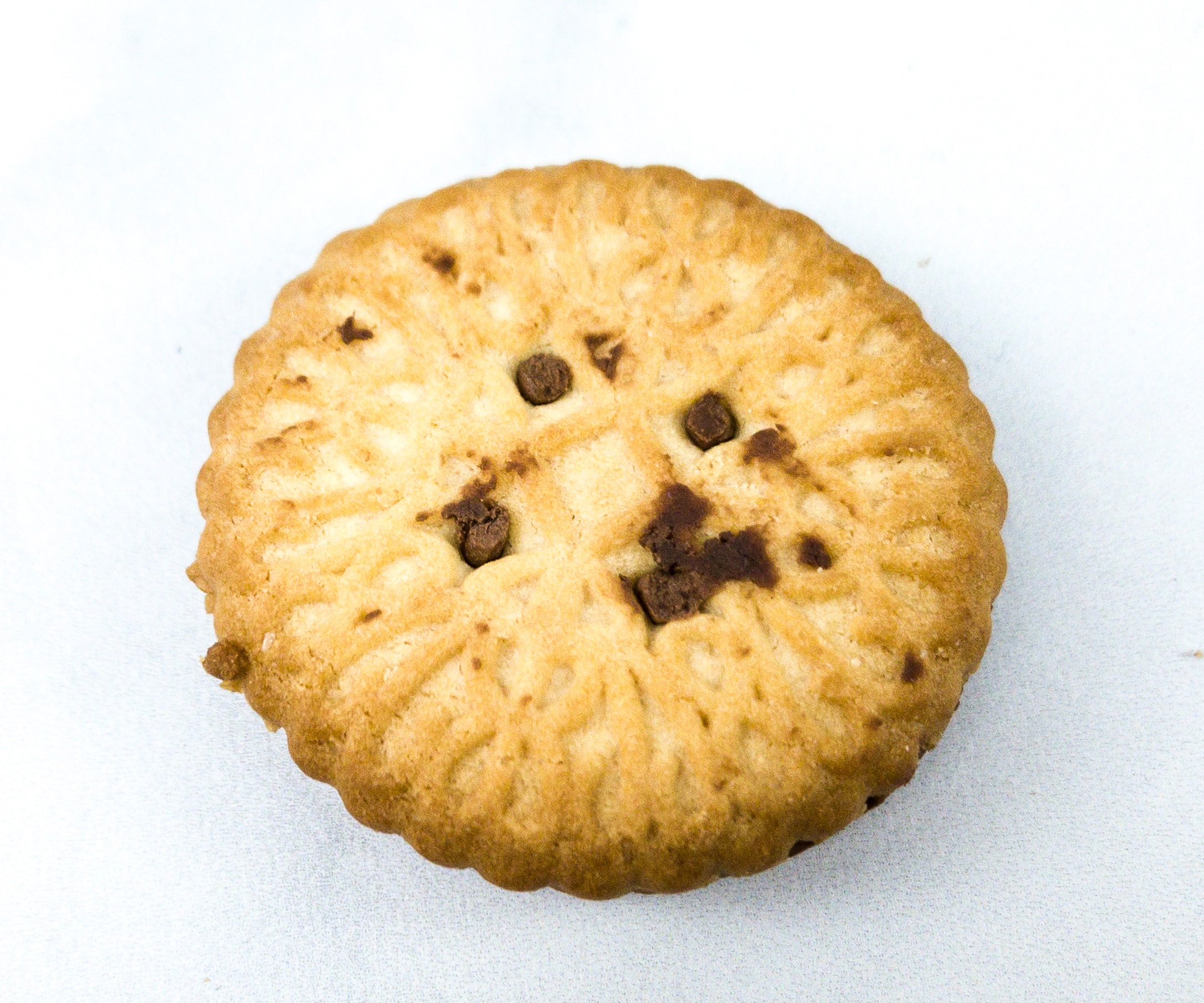 Soft Sand Chocolate Cream. It's a biscuit sandwich with a rich chocolate filling and buttery cookies. This pairs really well with any hot drink, may it be a cup of tea during a lazy afternoon or even a tall cup of warm milk before sleep! Each piece is tasty and satisfying!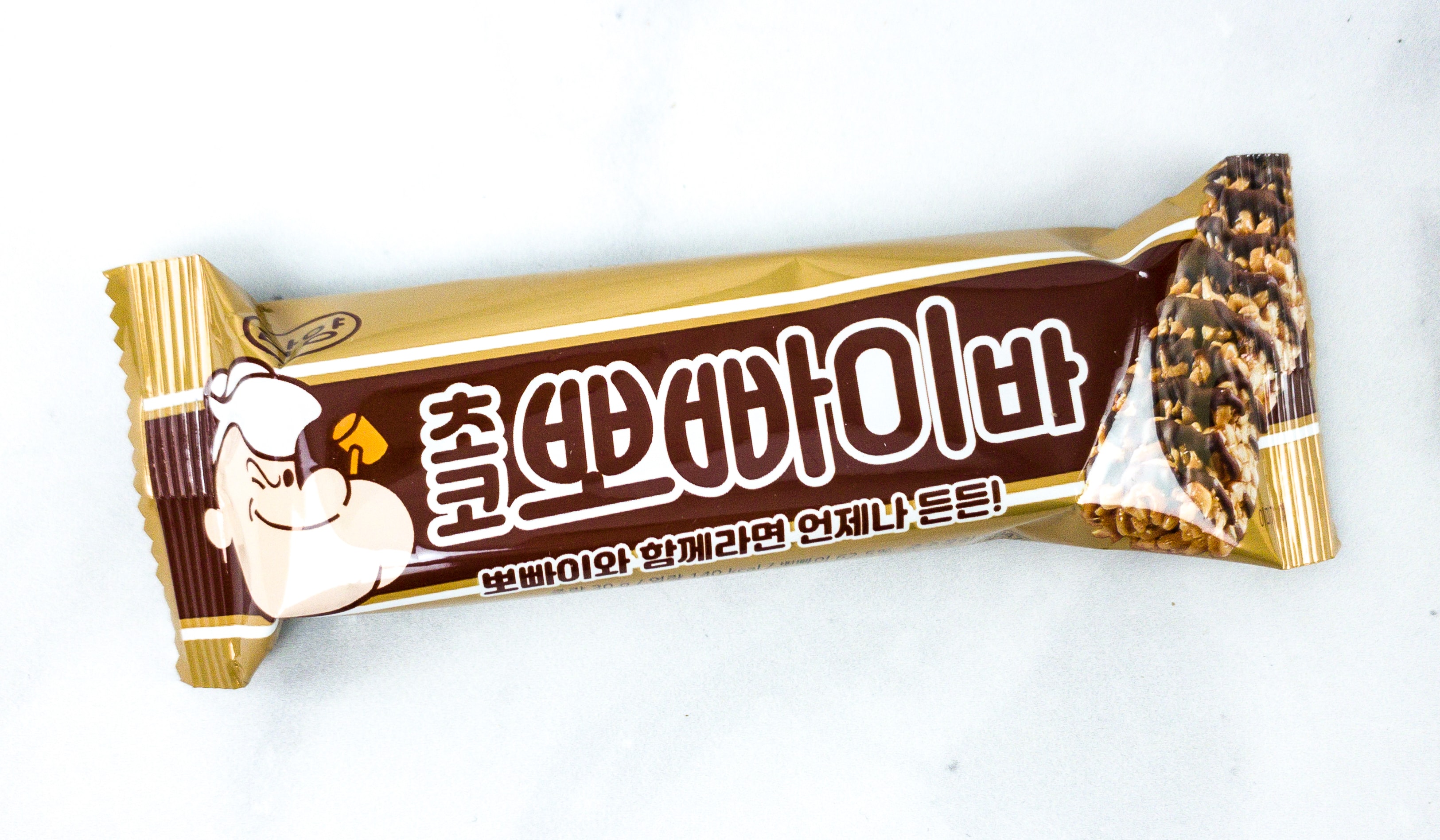 Popeye Choco Bar. I really enjoyed this one, it reminds me of some popular chocolate rice krispy treats. The flavor is something very familiar and I like it a lot. The kids seem to agree with me because this is a comfort snack that you can stock up on and grab whenever you feel like it! It was also a filling snack!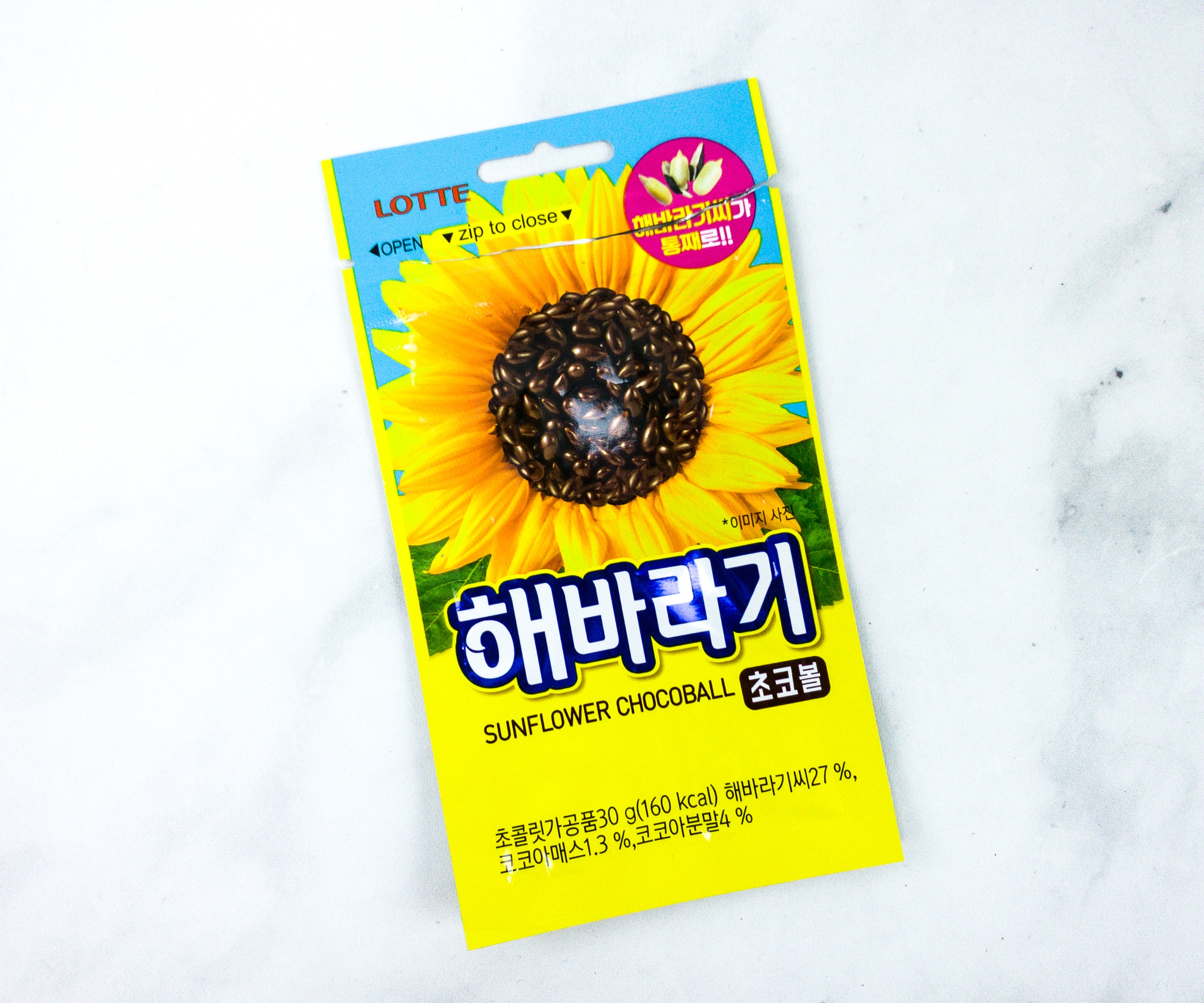 Sunflower Chocolate. We love munching on sunflower seeds but this one came with a twist! Each seed is covered in chocolate! I was hesitant to try it t first but when I did, I was so happy because it was really good! Great to munch on during a movie night with the whole family!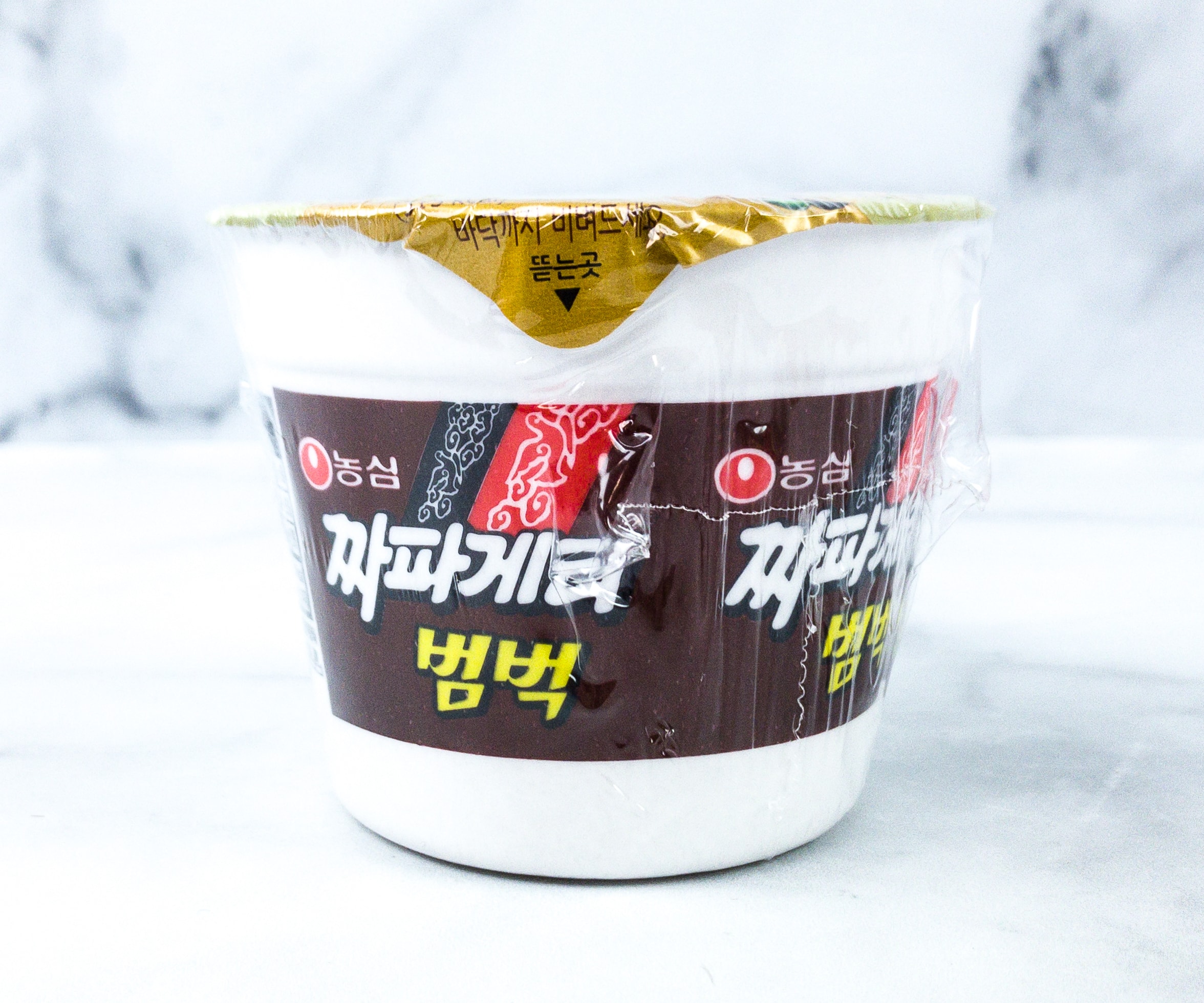 Jjapageti. It's a black bean-based noodle dish that's very popular in Korea! The flavor is definitely something I would need to get used to, but it's quite good. There's the sweet onion flavor mixed with mildly spiced saltiness. The noodles were chewier than the usual instant ramen we have here.
Jellico Grapefruit Honey Jelly. These are cute mug-shaped gummies, bursting with flavor in every chew! It has a tart taste, which isn't offputting, and it's made even better with a hint of honey. I really like the flavor profile of these gummies. They're unique and refreshing!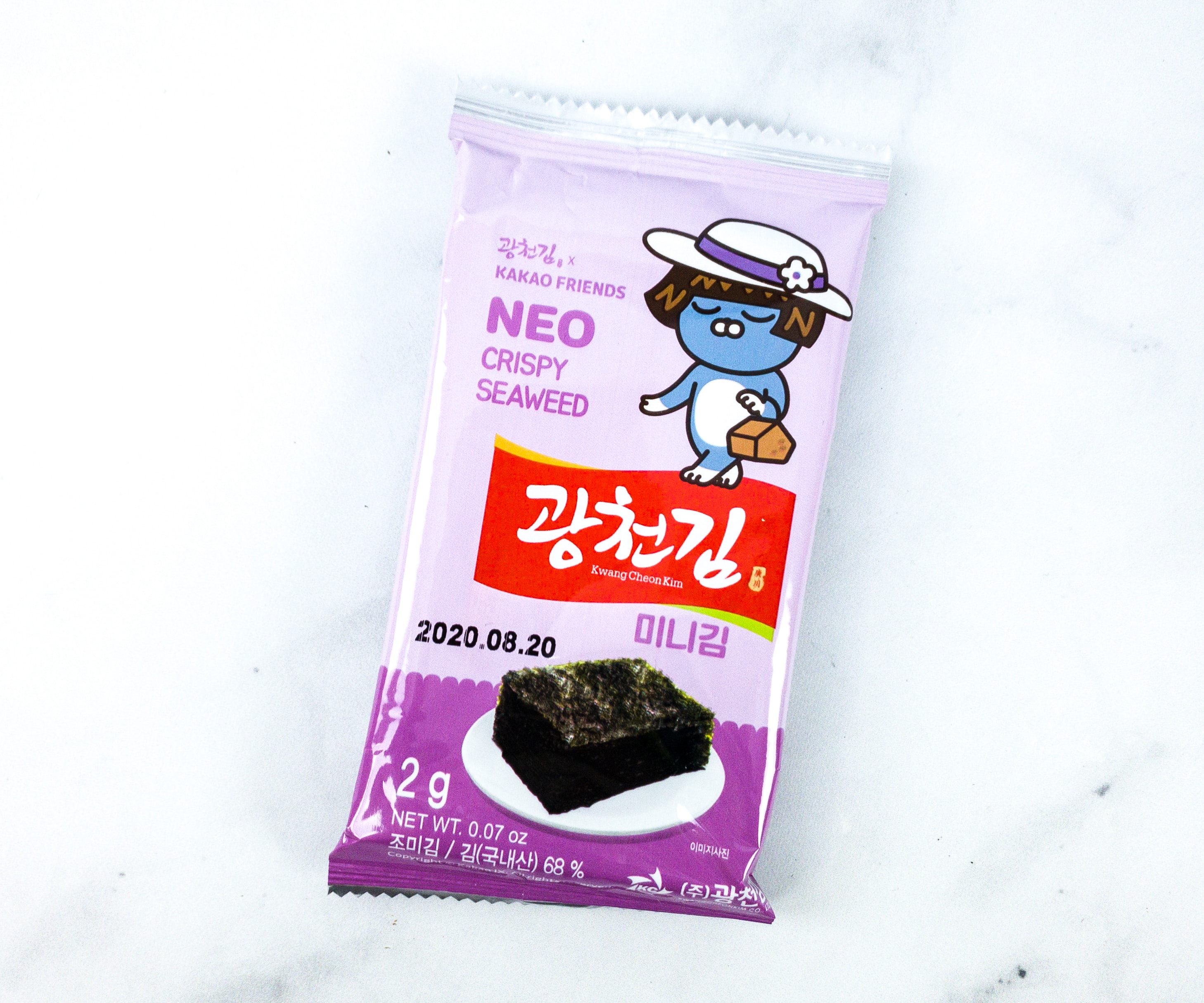 Kakao Friends's Mini Doshirak Seaweed Snack. Seaweeds are such healthy snacks! We got a small pack of roasted ones, and they were light, crisp, and perfectly salted. We easily emptied the pack and we wish there's more because it's really good!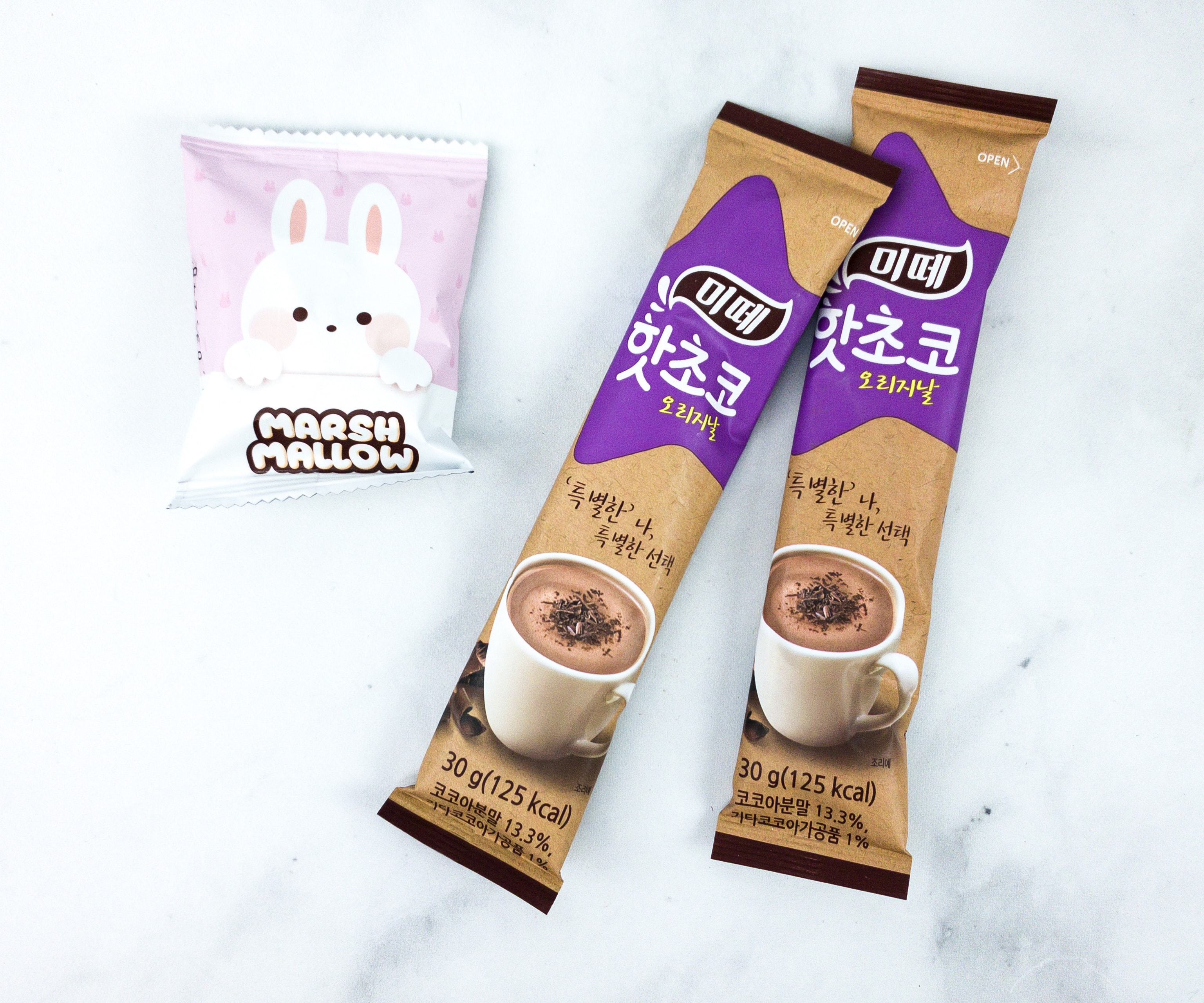 Hot Choco Marshmallow. Hot chocolate and marshmallow make a perfect combo! We got two sachets of instant hot choco and 1 marshmallow.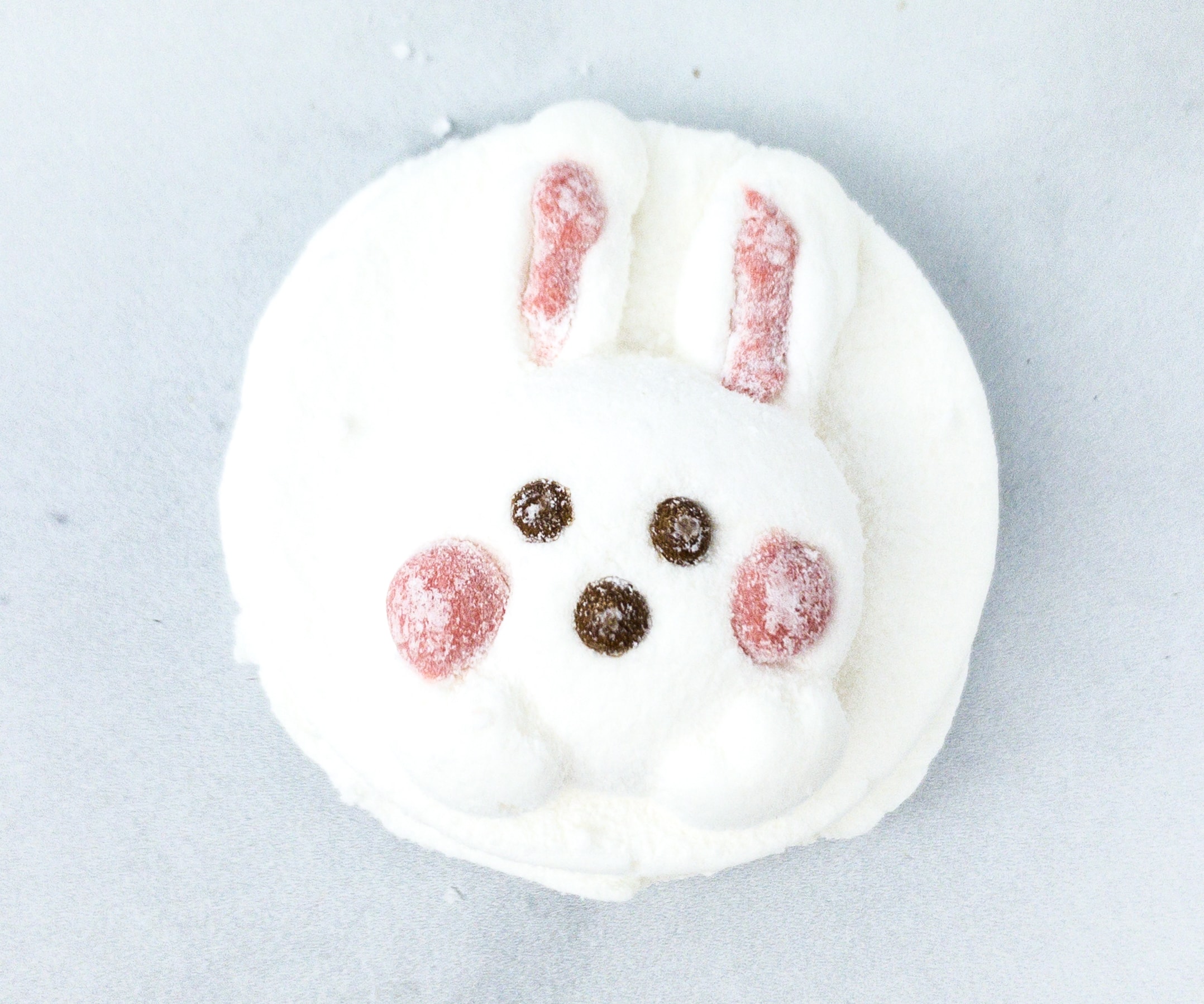 The marshmallow is super cute, you almost wouldn't want to eat it!
It looked so good floating on top of my cup of hot chocolate as it adds creamy mallow goodness!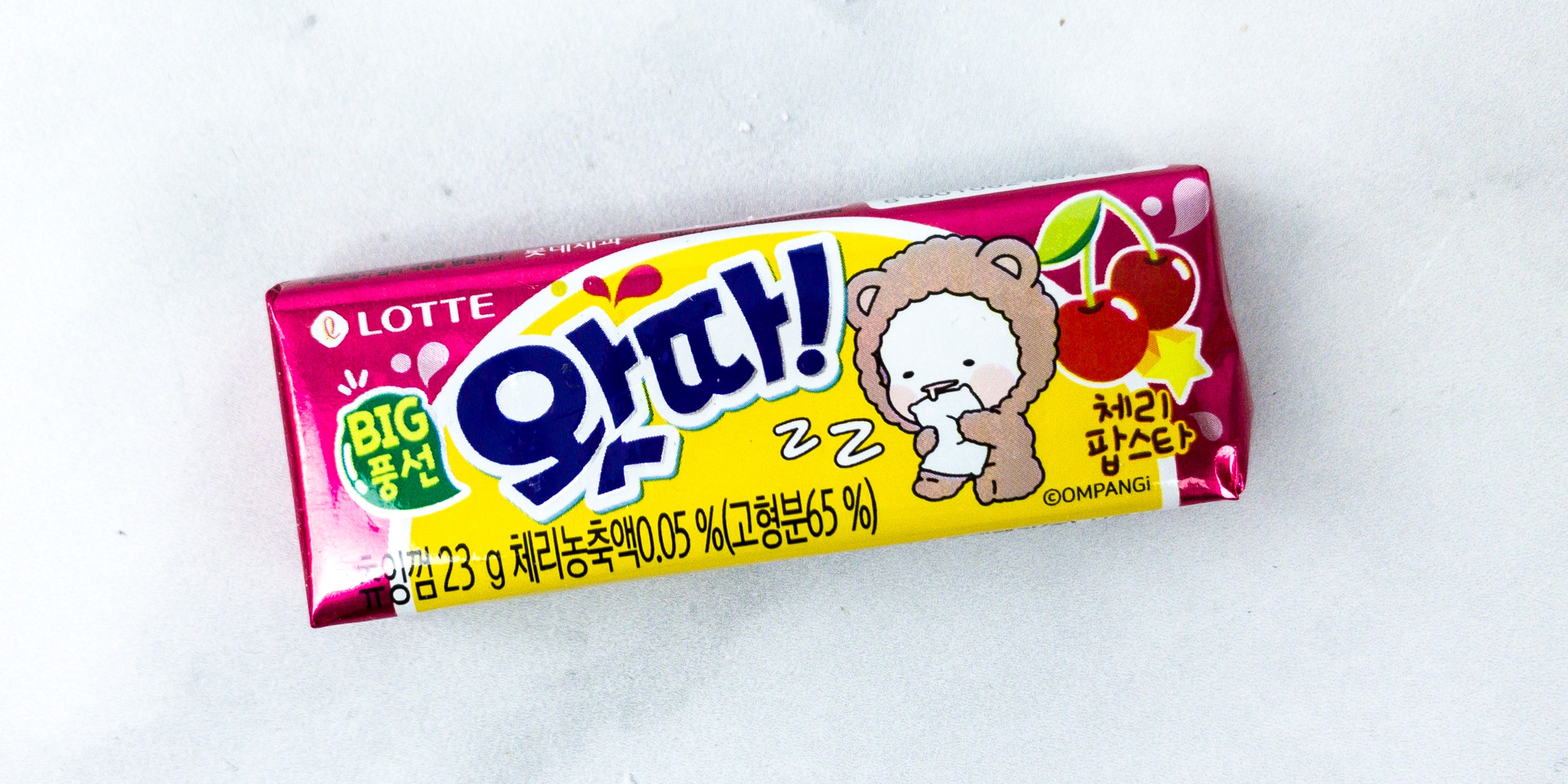 Watda! Pop Star Gum. This cherry-flavored gum is awesome! I like that it had small bits that add texture and extra flavor while chewing!
Snack Fever always sends us the best Korean snacks! The variety is always good, and we can't even pick a favorite in this month's curation because everything was just tasty. From the chips to the desserts, everything was awesome! I'm super happy with everything I received this month and the kids and I can't wait for the new box! If you also love Korean snacks or you're simply interested in unique snacks, this subscription is a must-try!
Have you tried Snack Fever?