SinglesSwag is a fun, stylish monthly surprise designed exclusively for single women. Each month, receive full-sized products hand-selected for fabulous single women. These include organic bath and beauty products, trending fashion accessories, delicious artisan-crafted foods, best-selling books, and exciting surprises just for you. Choose between the regular (6-7 products) and petite (3-4 products) sized boxes. Month-to-month subscriptions start at $39.99 and $24.99, respectively, but rates are reduced for 3 and 6-month subscriptions (longer term = more savings). This is a review of the regular SinglesSwag box.
DEAL: Use coupon code HELLO20 to receive 20% off your entire subscription!
We Love Single Women

At SinglesSwag, we do not subscribe to any societal or cultural expectations on women. We believe a woman's happiness is determined by her outlook and attitude, not by her relationship status. We love to make single women look and feel beautiful, while empowering and inspiring them. We hope that our monthly package, created with love and delivered right to your doorstep will contribute to your happiness and well being. Never settle.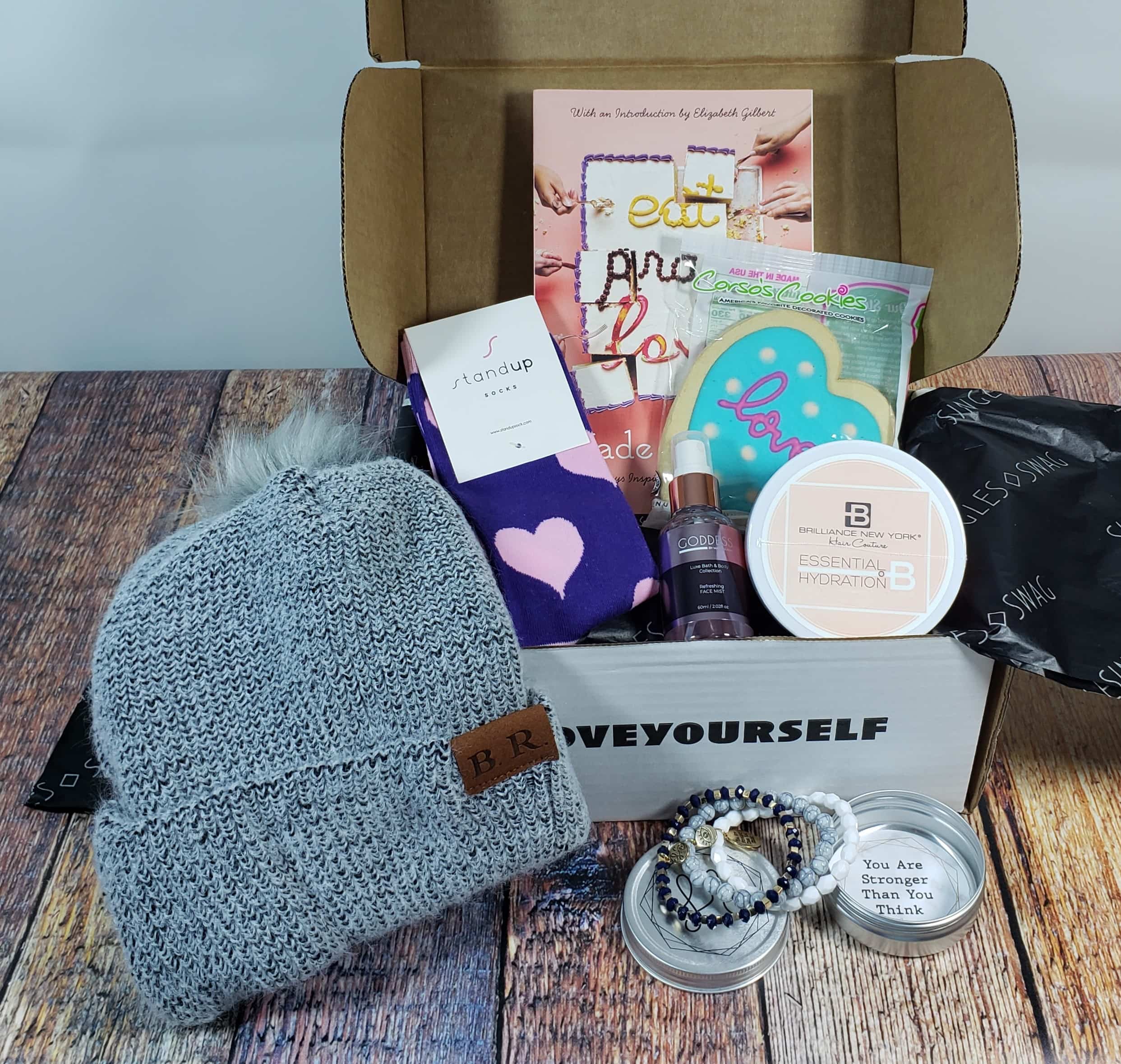 February's SinglesSwag box. I wish you all could feel how soft and cozy that beanie is!
The information card contains a brief description of each item and its value. This month's quote is, "Put yourself at the top of your to-do list, every single day." This is a great reminder that you need to be a priority even in the midst of whatever work or chaos you face daily. (Yes, I said chaos… some days that's just what it feels like.  LOL)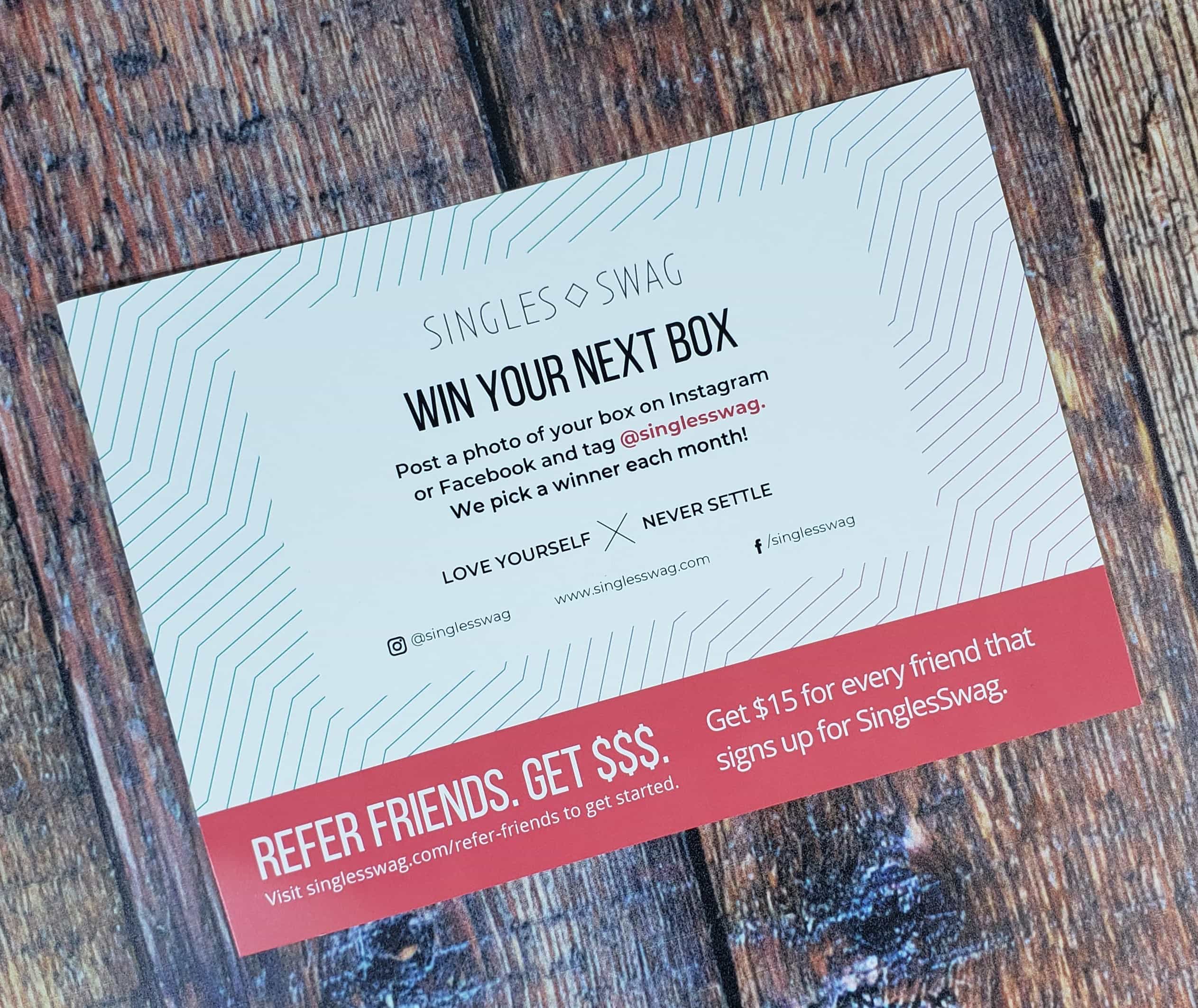 Want a chance to win a free box? Tag @singlesswag on Facebook or Instagram with a picture of your box. You could be the next winner. Or, get extra cash by referring friends to subscribe.
Eat Pray Love Made Me Do It – Life Journeys Inspired by the Bestselling Memoir ($16):  OK, so don't judge me… I haven't read Eat Pray Love and have not finished the movie. I know, I know. I do have several friends and family members who absolutely loved the story and felt empowered by it. This book is a collection of stories from readers sharing their journeys that were inspired by the Eat Pray Love phenomenon. This is currently available for $12.99 at amazon.com.
A New York Times Bestseller — True stories inspired by one of the most iconic, beloved, bestselling books of our time, Eat Pray Love by Elizabeth Gilbert

Elizabeth Gilbert's Eat Pray Love has become a worldwide phenomenon, empowering millions of readers to set out on paths they never thought possible, in search of their own best selves. Here, in this candid and captivating collection, nearly fifty of those readers—people as diverse in their experiences as they are in age and background—share their stories. The journeys they recount are transformative—sometimes hilarious, sometimes heartbreaking, but always deeply inspiring.

Eat Pray Love helped one writer to embrace motherhood, another to come to terms with the loss of her mother, and yet another to find peace with not wanting to become a mother at all. One writer, reeling from a difficult divorce, finds new love overseas; another, a lifelong caregiver, is inspired to take an annual road trip, solo. A man leaves seminary, embraces his sexual identity, and forges a new relationship with God. A woman goes to divinity school and grapples with doubt and belief. One writer's search for the perfect pizza leads her to New Zealand and off-the-grid homesteading, while another, in overcoming an eating disorder, redefines her relationship not only with food but with herself. Some writers face down devastating illness and crippling fears, and others step out of their old lives to fulfill long-held dreams of singing, acting, writing, teaching, and learning.

Entertaining and enlightening, Eat Pray Love Made Me Do It is a celebration for fans old and new. What will Eat Pray Love make you do?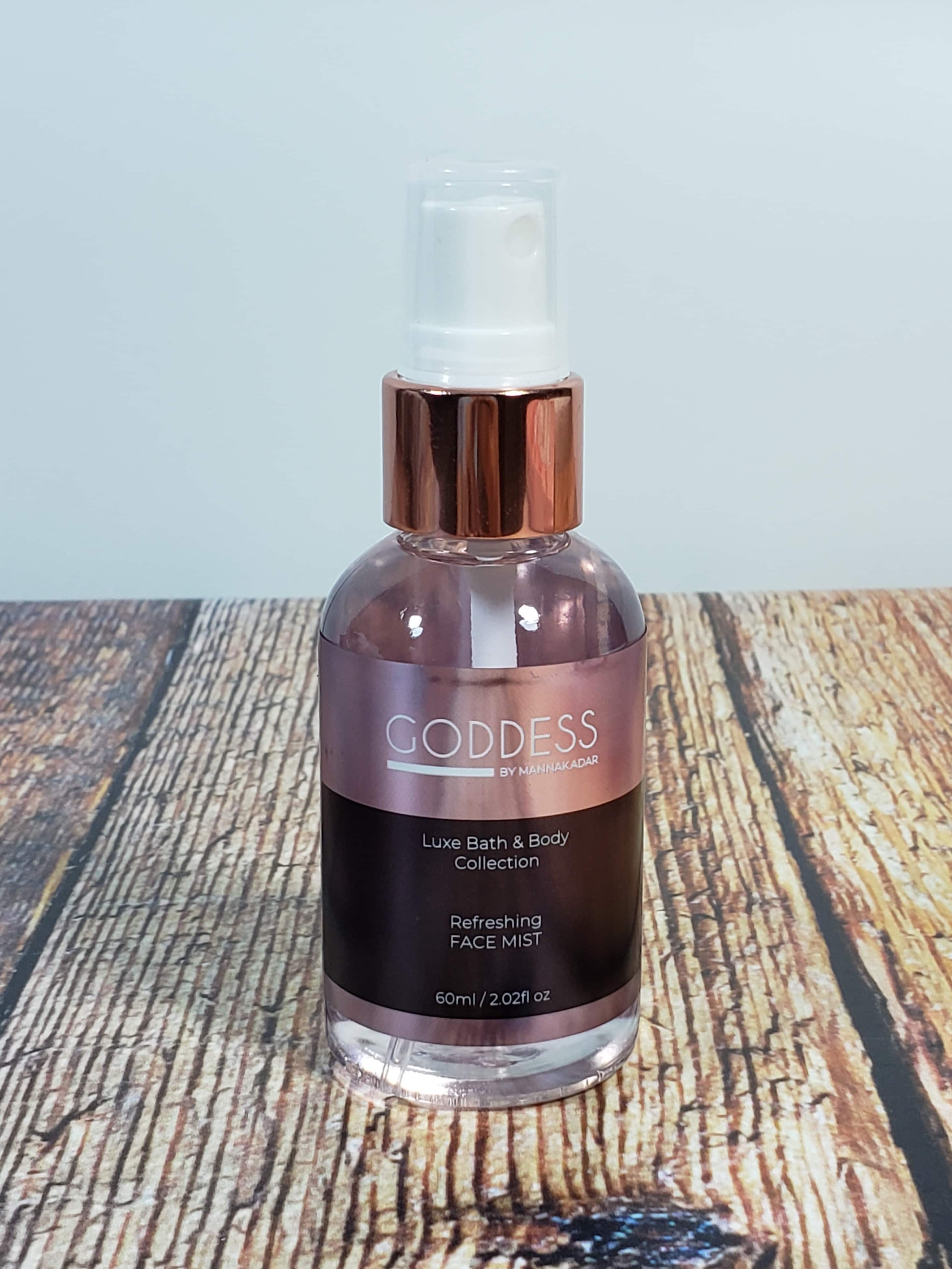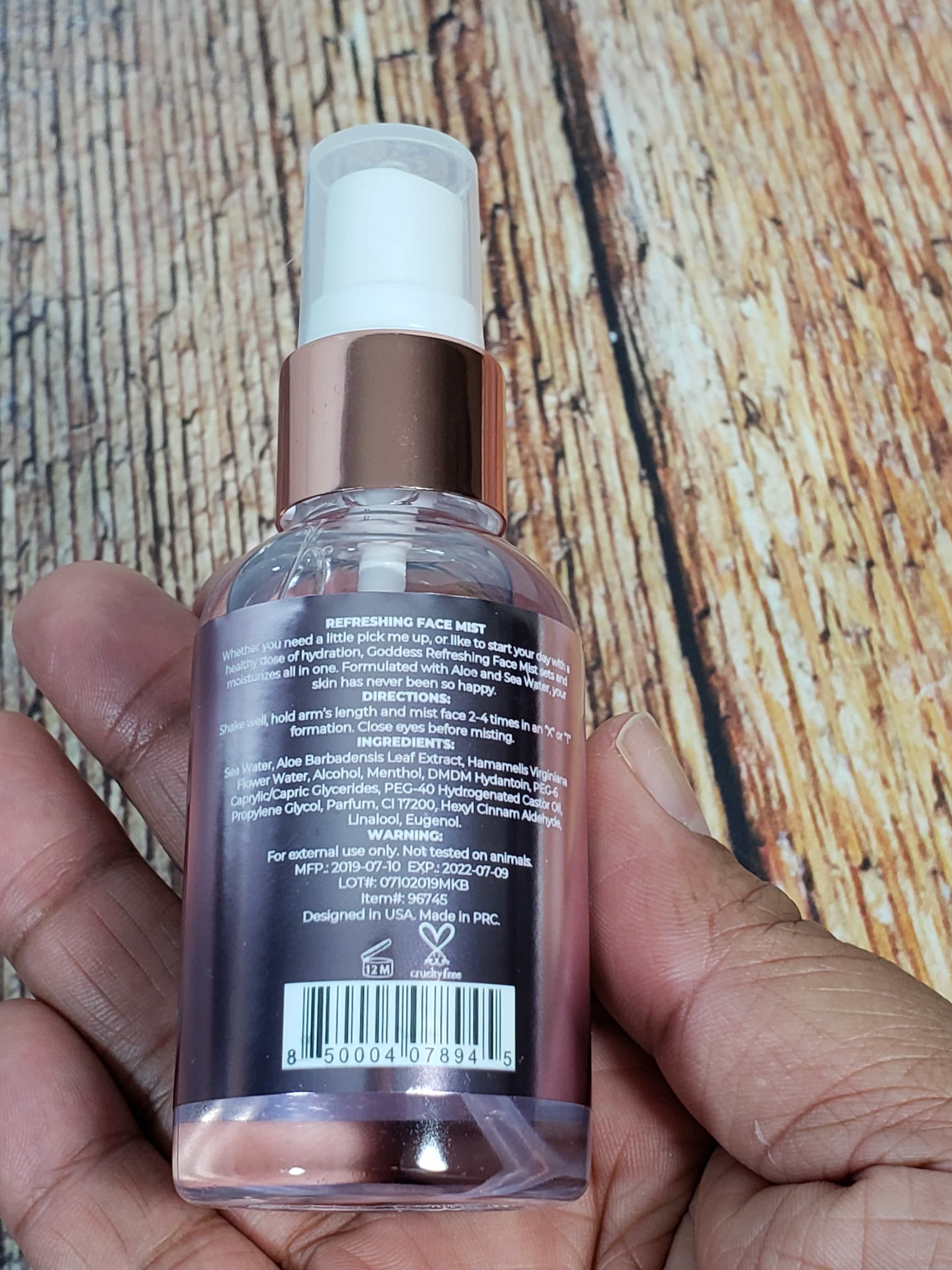 Manna Kadar | Goddess Refreshing Face Mist ($24):  I wasn't able to find this exact face mist, but Ready Set Renew seems to be a match from an ingredients standpoint. Whether you need a bit of hydration or help setting makeup or a pick me up during the day, this mist is sure to deliver. It contains a blend of sea water, aloe, and witch hazel to soothe and perk tired skin. On the Manna Kadar website, a 180 mL bottle retails for $19 which would bring the value of this 60 mL sample to $6.33.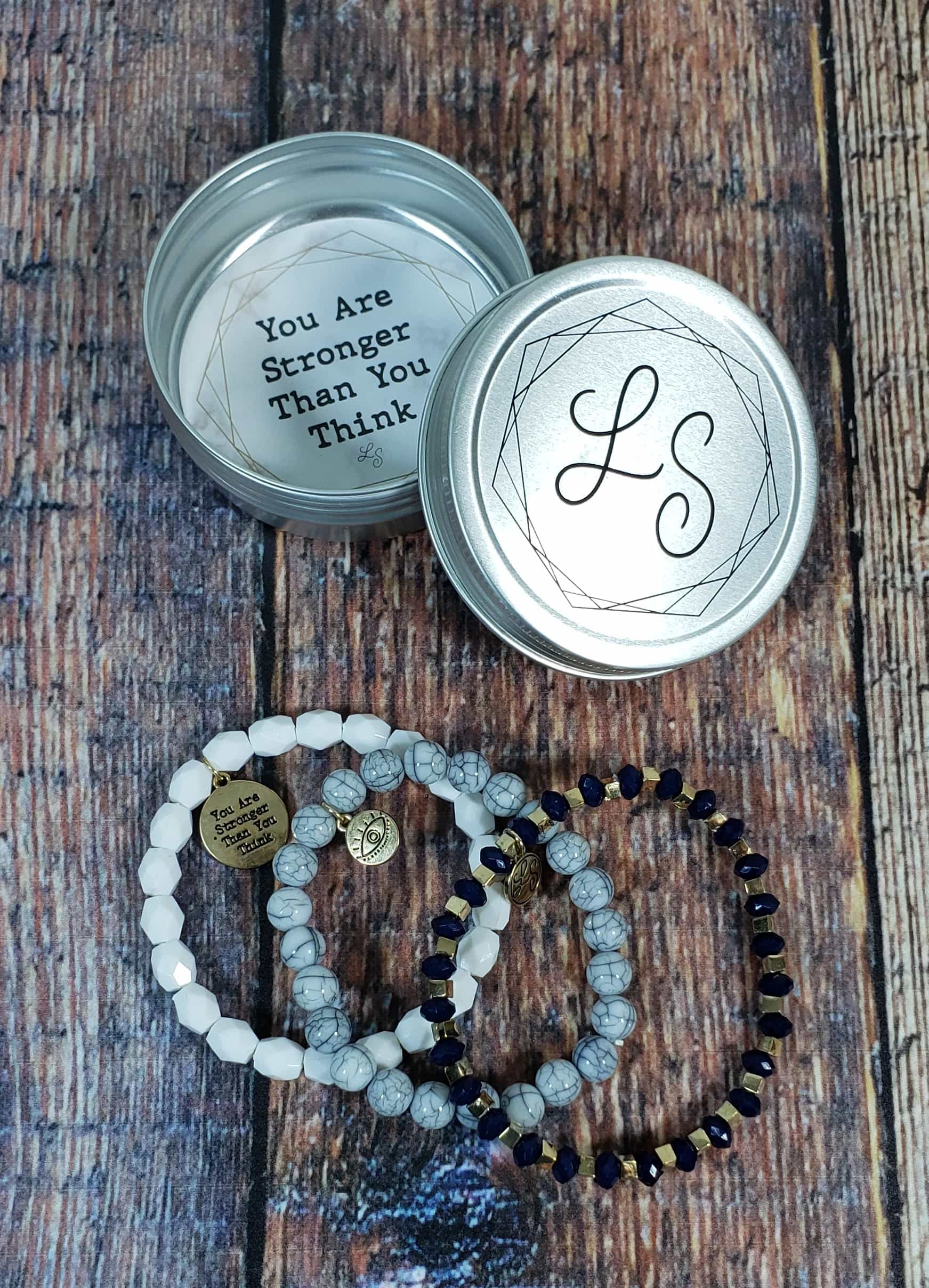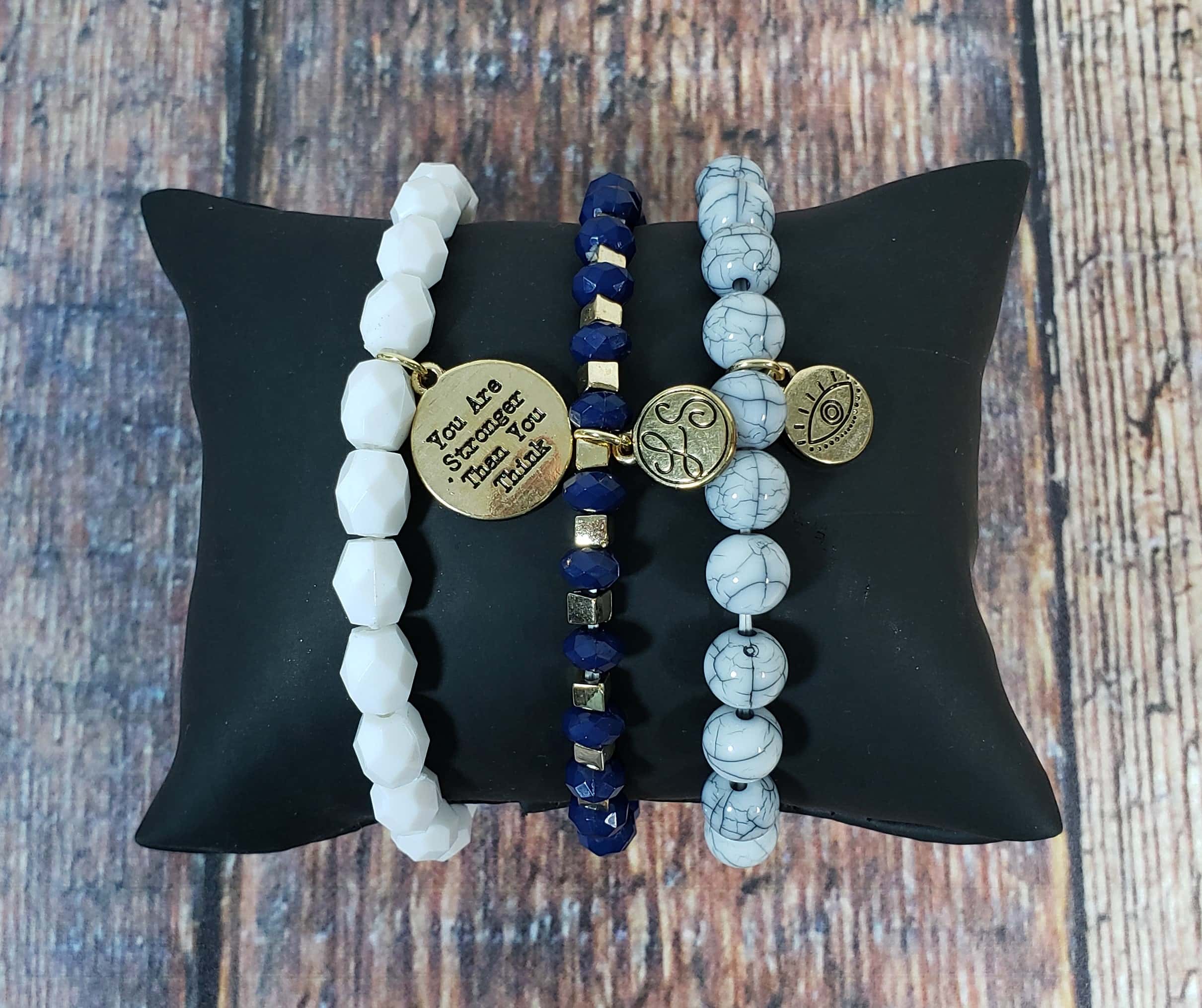 Lily Sky | 3-Piece Beaded Bracelet Set with Charms ($58):  This is a set of 3 bracelets that comes in a cute tin that features a collectible quote. The first bracelet is composed of white geometric faceted beads and has a You Are Stronger Than You Think pendant. The second bracelet is made with blue faceted beads and gold hollow cubes with a Lily Sky pendant.  The last bracelet has an eye of energy pendant on a strand of marble spheres. I have large wrists, so these were a little tight on me which is a shame because I really liked them. The set will make a nice gift for a friend.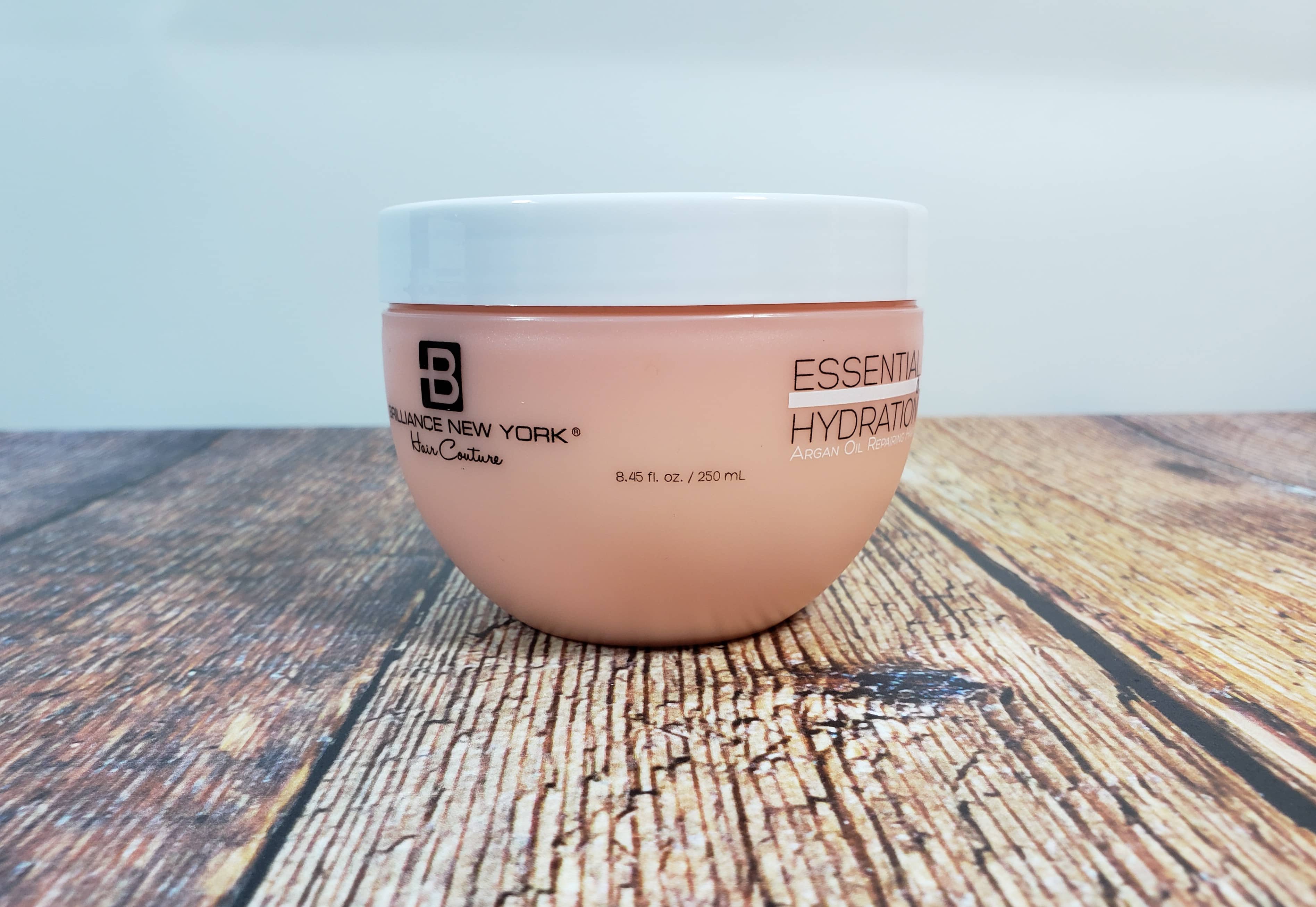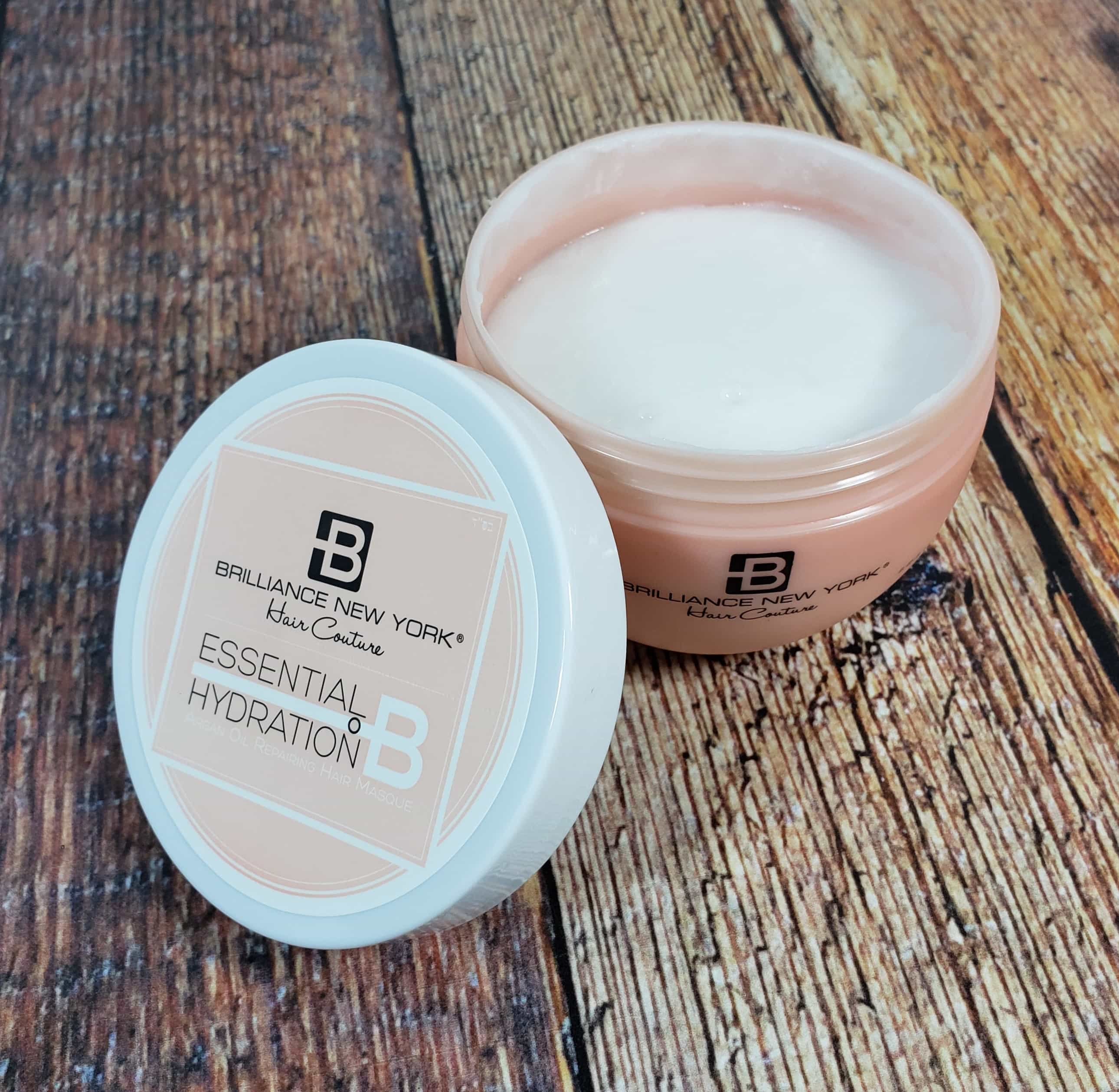 Brilliance New York | Essential Hydration Argan Oil Hair Masque ($45):  Having fine, curly hair I am always looking for a good conditioning mask. What I like about this masque is that it contains a blend of Argan oil and Vitamin E. It is also paraben free. It is not silicone free, however. While, this doesn't bother me, I know some prefer not to have silicones in their products. The drier winter air has definitely taken a toll on my hair. This masque did a nice job of restoring moisture and shine. Plus, it has a light scent floral scent that I like. This is currently on sale for $14.99.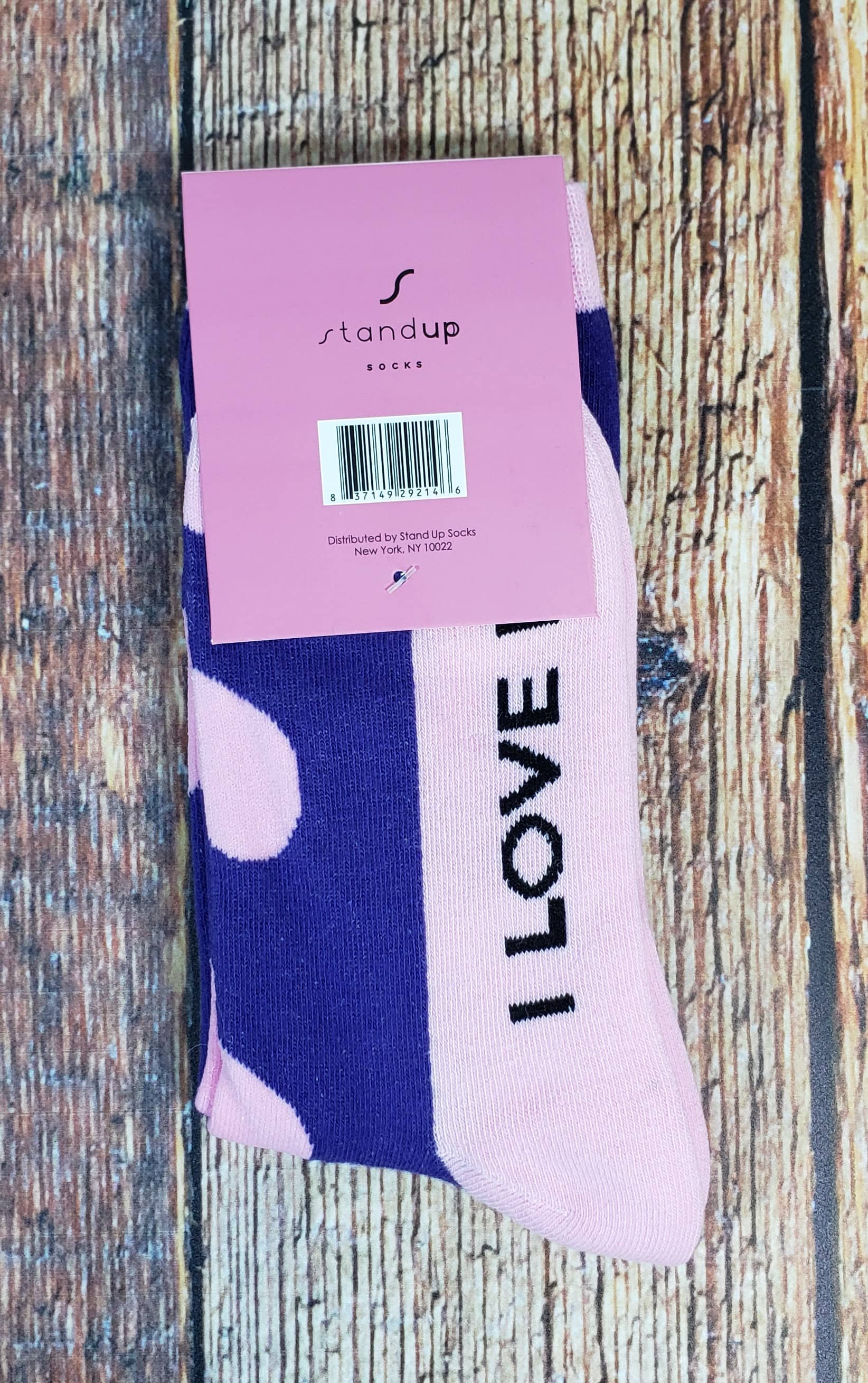 Standup Socks | I LOVE ME Crew Socks ($18):  How fun is this heart design in the pink and purple color combination?!? I find crew socks to be an easy way to add a little personality to my work look when I'm wearing trousers. I was hoping to see some other Standup Socks designs, but their website is currently under construction.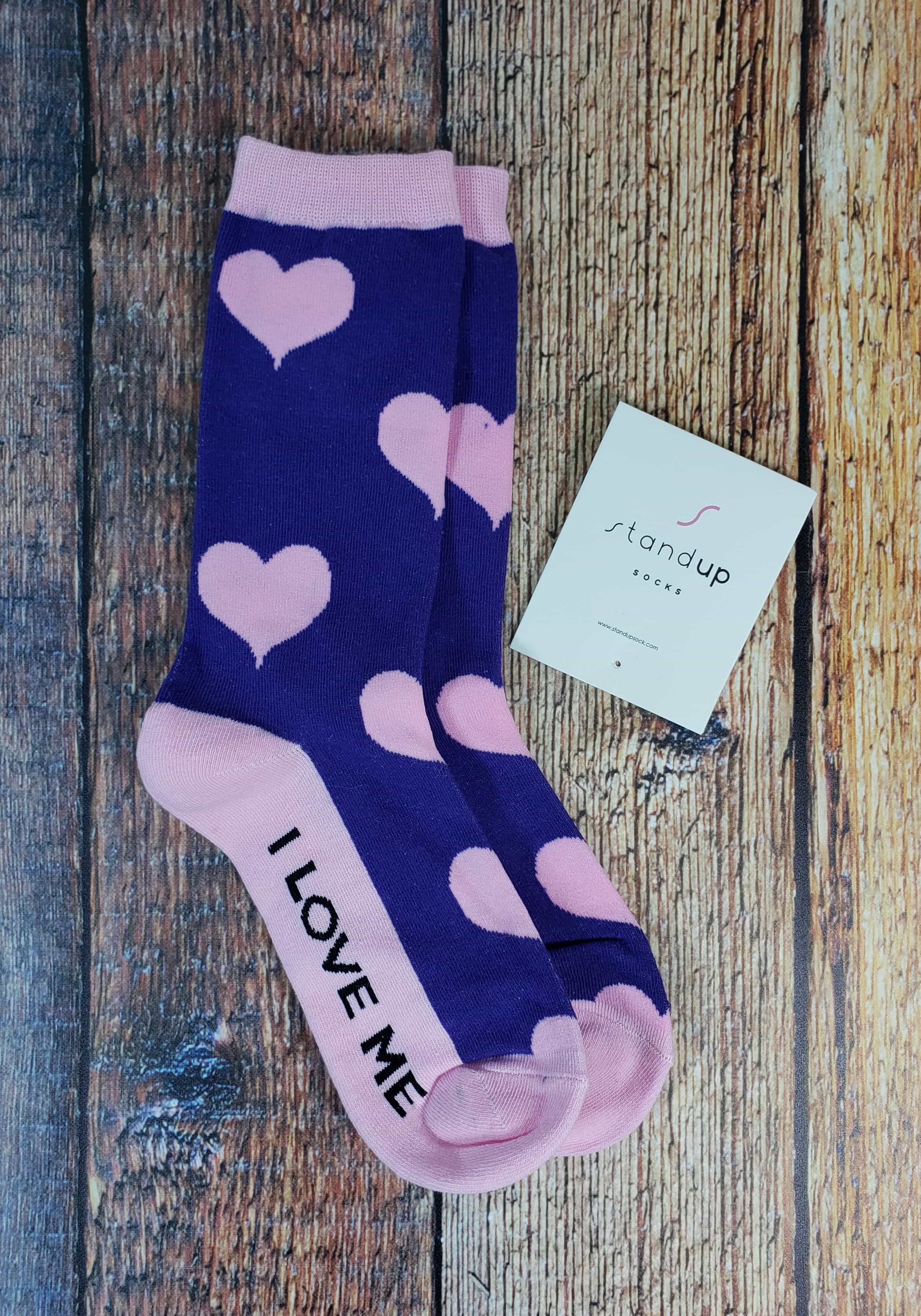 With Valentine's Day coming up, there's a lot of love going around. These cute socks remind you of your first love – yourself.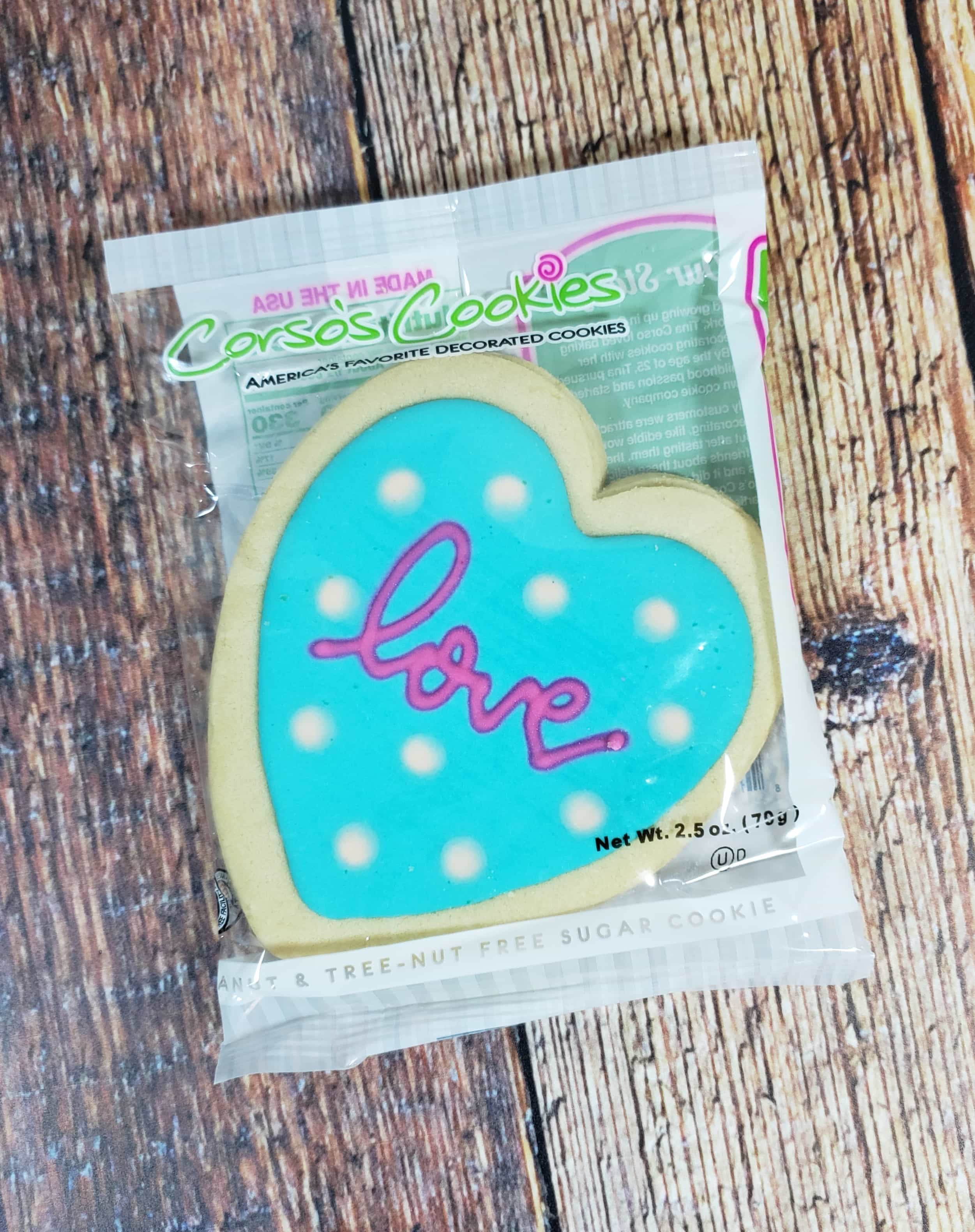 Corso's Cookies | Love Heart-Shaped Shortbread Cookie ($5):  These over-sized shortbread cookies are a SinglesSwag favorite and have been featured in numerous boxes. I like them because they're not overly sweet and have a good texture. Spread the love by sharing with someone special.
Blue Revival | Knit Twist Pompom Beanie ($36):  I was super excited when I saw this in my box. This knit cap is extremely soft and cozy thanks to its blend of acrylic (60%) and nylon (40%). The gray melange blend lends this to match almost any winterwear you have. And, the faux fur pompom adds a cute detail to the top of the beanie.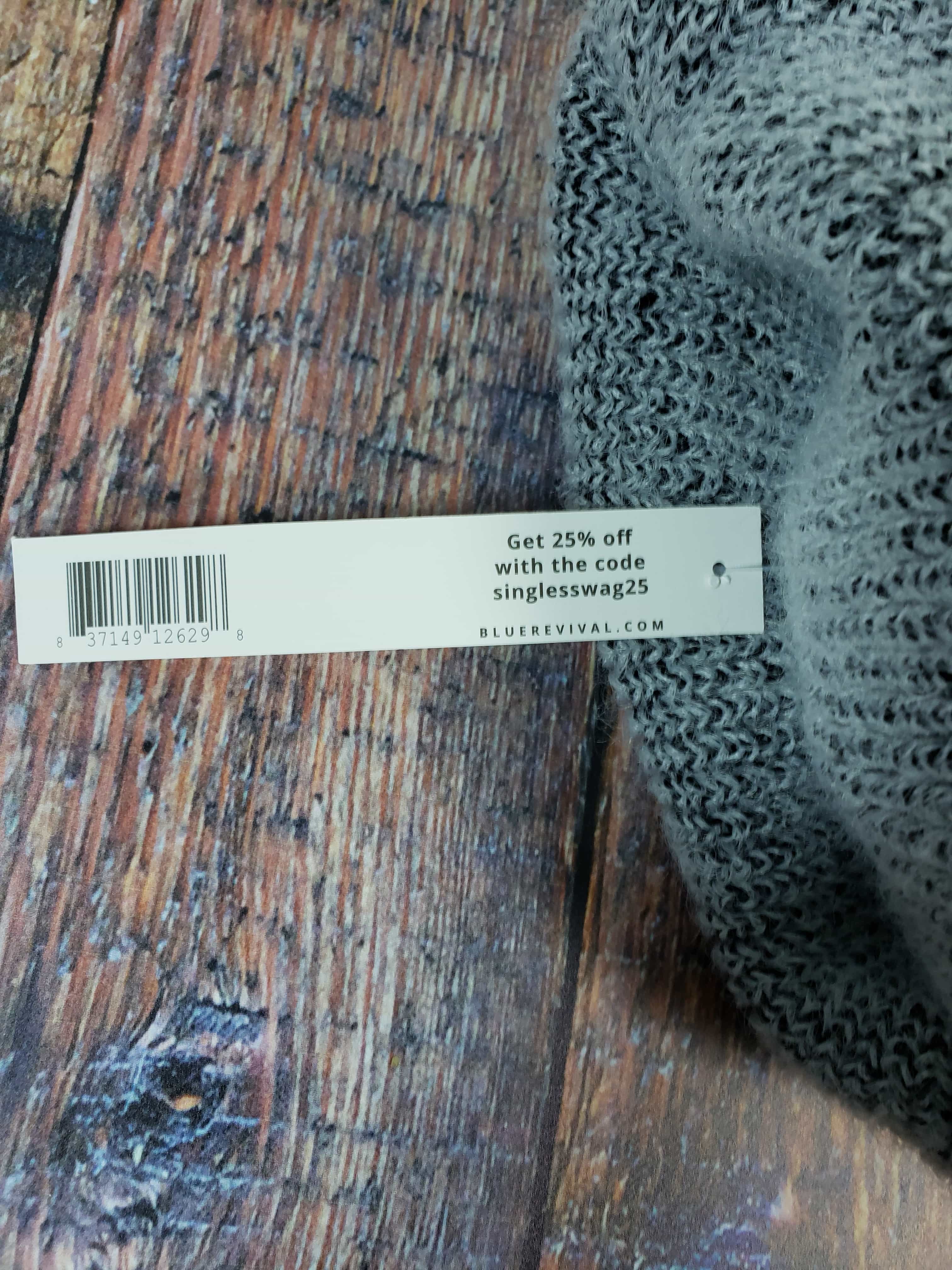 SinglesSwag subscribers can get a 25% discount on their purchase at Blue Revival with code singlesswag25.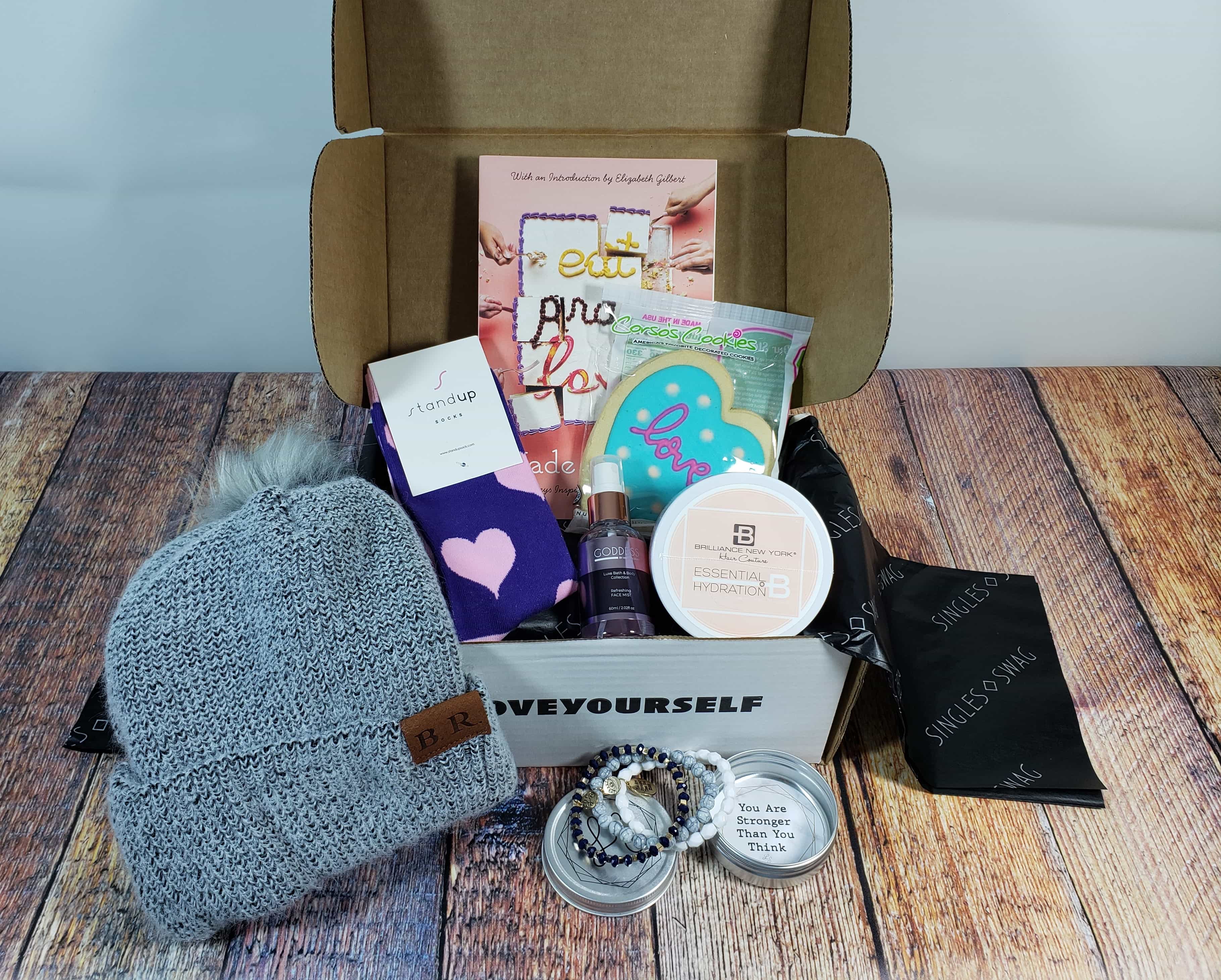 There seemed to be a mix of themes in this month's box – new journeys, winter, and love. If you couldn't tell, I really liked the knit beanie and the socks. Those will absolutely get some use use when temps drop (I'm in Florida – we only have short bursts of winter weather). What items were you excited to try? Let me know your thoughts by leaving a comment below.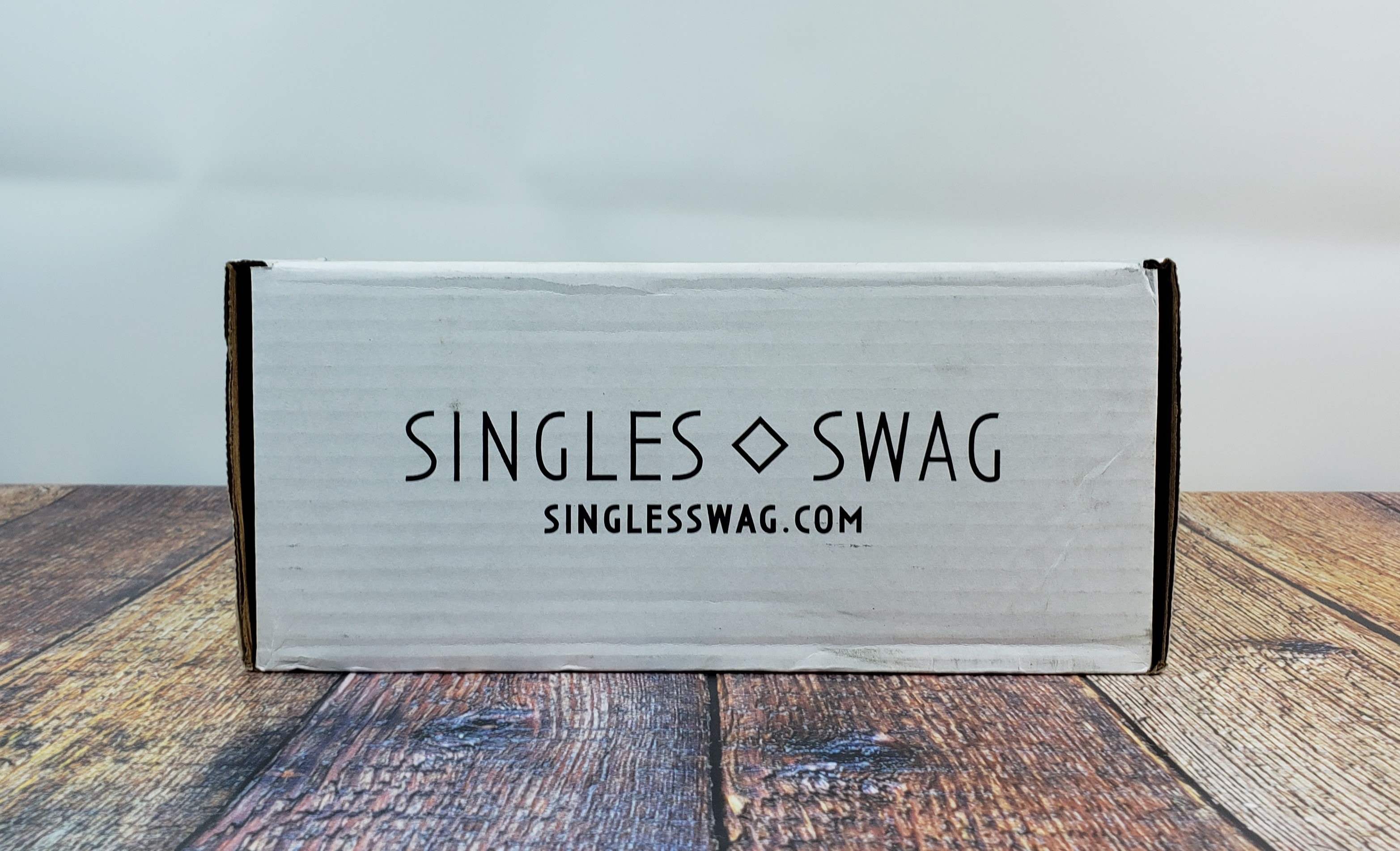 The February SinglesSwag box had a listed value of $202. Not factoring in the sales I found, the only price dispute I had was on the Manna Kadar face mist. Adjusting this brings the total down to $184. This is still a good value against the box price of $39.99.
Whether you're single or attached, I think you can enjoy this box. Plus, what a great monthly box if you're searching for something to replace your monthly POPSUGAR Must Have Box!
What about you? Did you have a favorite in this month's box? Let me know with a comment below.