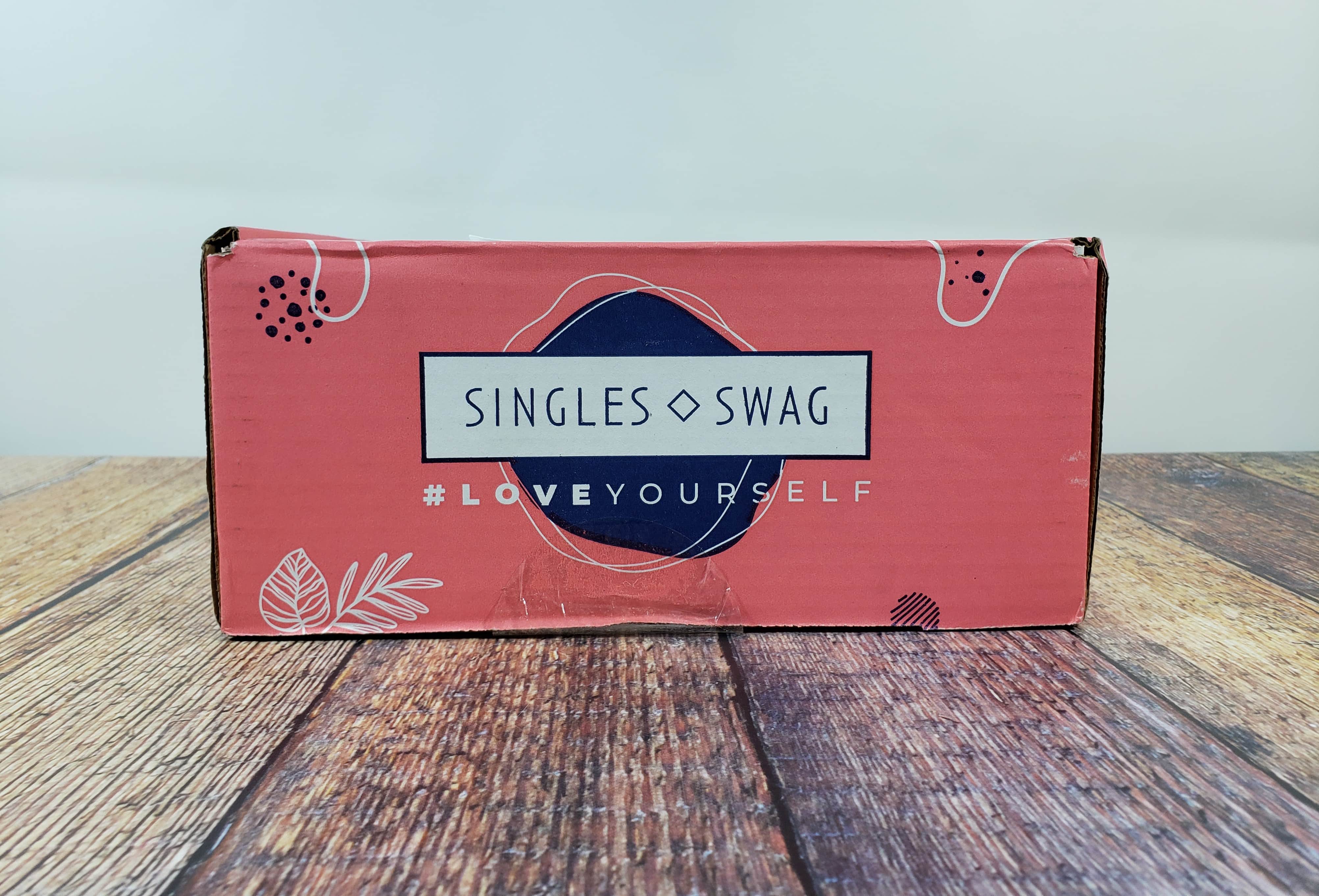 SinglesSwag is a fun, stylish monthly surprise designed exclusively for single women. Each month, receive full-sized products hand-selected for fabulous single women. These include organic bath and beauty products, trending fashion accessories, delicious artisan-crafted foods, best-selling books, and exciting surprises just for you. Choose between the regular (6-7 products) and petite (3-4 products) sized boxes. Month-to-month subscriptions start at $39.99 and $24.99, respectively, but rates are reduced for 3 and 6-month subscriptions (longer term = more savings). This is a review of the regular SinglesSwag box.
DEAL: Use coupon code HELLO20 to save 20% off your entire subscription!
LIMITED TIME: Use coupon code ATHOME to receive 40% off your subscription!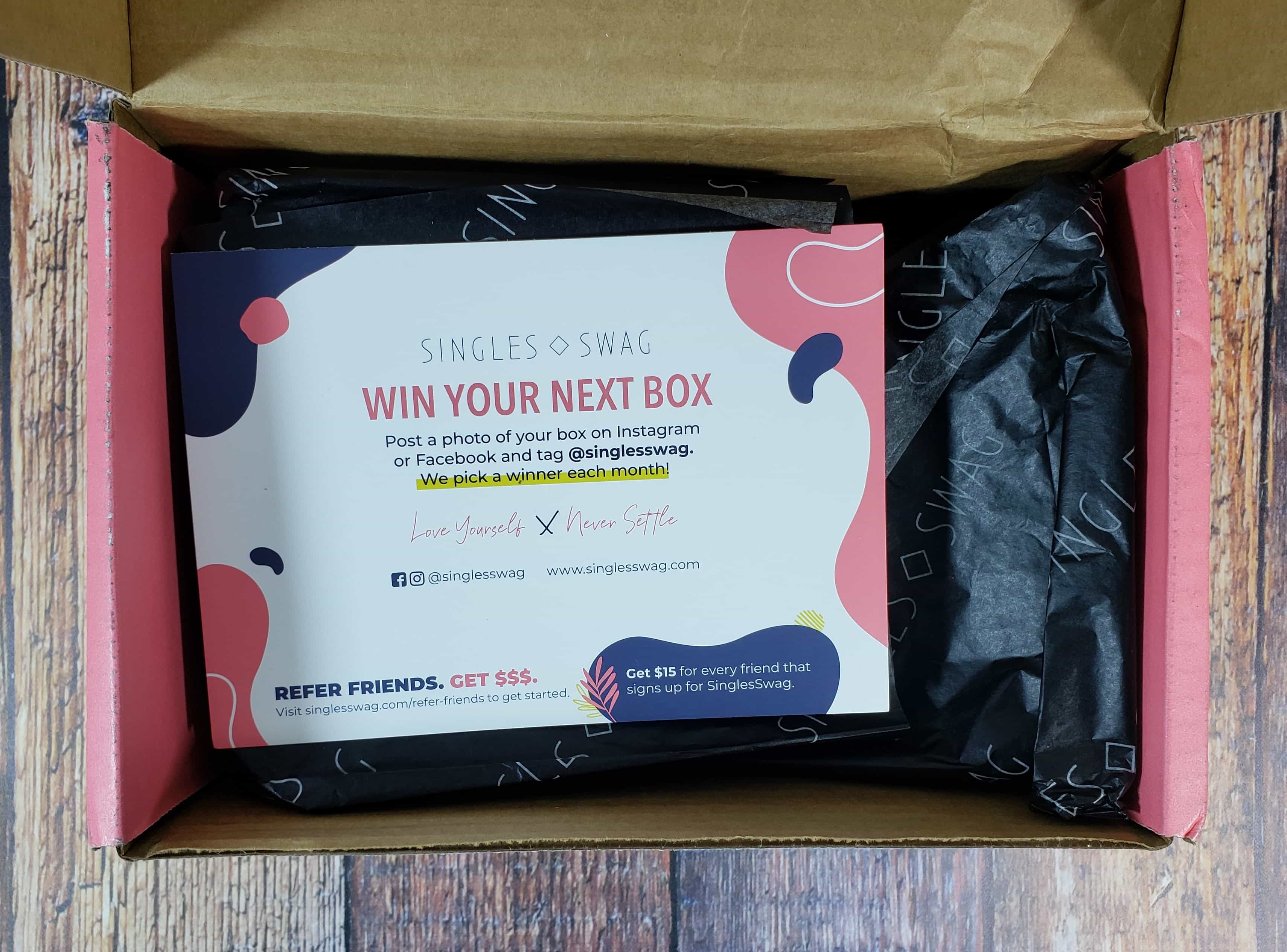 We Love Single Women

At SinglesSwag, we do not subscribe to any societal or cultural expectations on women. We believe a woman's happiness is determined by her outlook and attitude, not by her relationship status. We love to make single women look and feel beautiful, while empowering and inspiring them. We hope that our monthly package, created with love and delivered right to your doorstep will contribute to your happiness and well being. Never settle.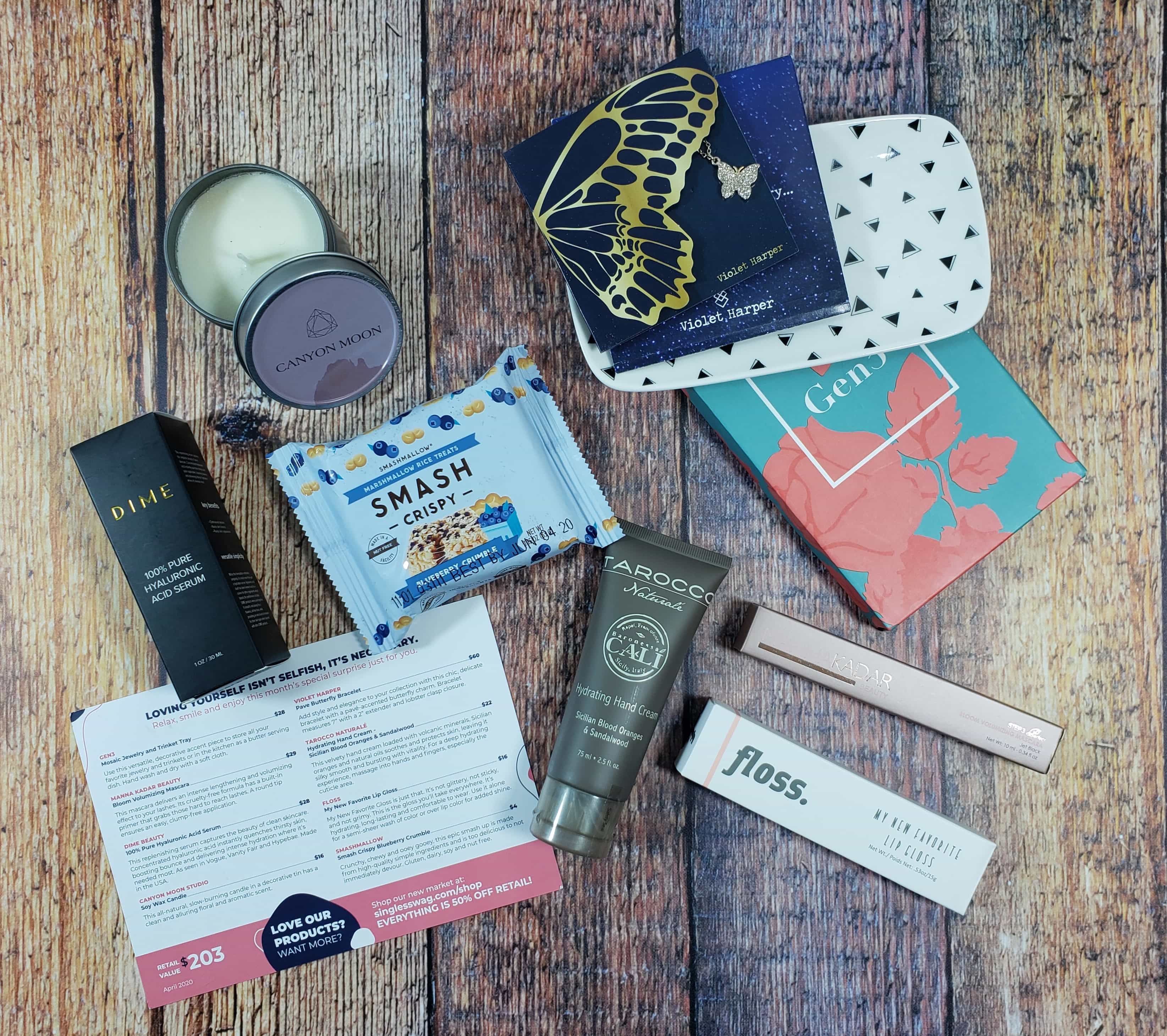 Here's the full April box reveal. Don't laugh, but I don't know what I want to open more – the hand lotion or the crispy treat.
The information card contains a brief description of each item and its value. Also, be sure to check out the new market at singlesswag.com/shop where you can find subscription faves for 50% off retail!!!
Want a chance to win a free box? Tag @singlesswag on Facebook or Instagram with a picture of your box. You could be the next winner. Or, get extra cash by referring friends to subscribe.
Gen3 | Mosaic Jewelry and Trinket Tray ($28):  How cute is the art deco-ish /geometric print on this trinket dish?!? It is ceramic and measures 6″ x 3″. Place the tray wherever you need a little stylish accent or something to hold your small valuables. SinglesSwag even suggests using it as a butter serving dish! Unfortunately, I wasn't able to find this item online anywhere other than re-sell sites, so I can't verify the price.
Manna Kadar | Bloom Volumizing Mascara ($29):  This mascara is a rich black. The cutting-edge spiral wand has reservoirs of mascara between each individual groove. The ultra-dense fiber bristles are designed to give you intense volume and length for fuller and sexier lashes. The formula promises to be hydrating and flake free.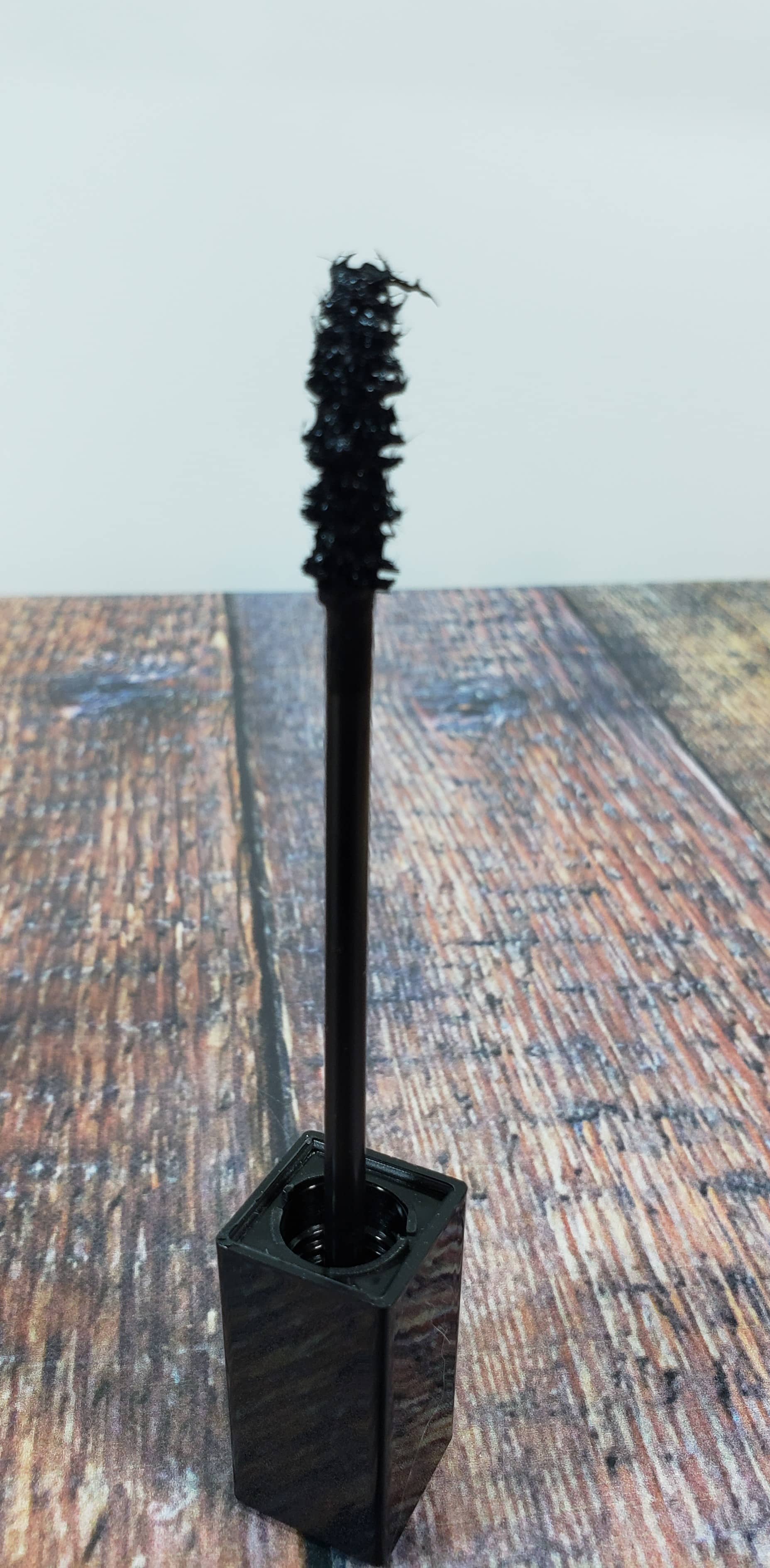 Here's a closer look at the wand. As you can see, the mascara formula is loaded with extra fibers. I can't wait to give this a try.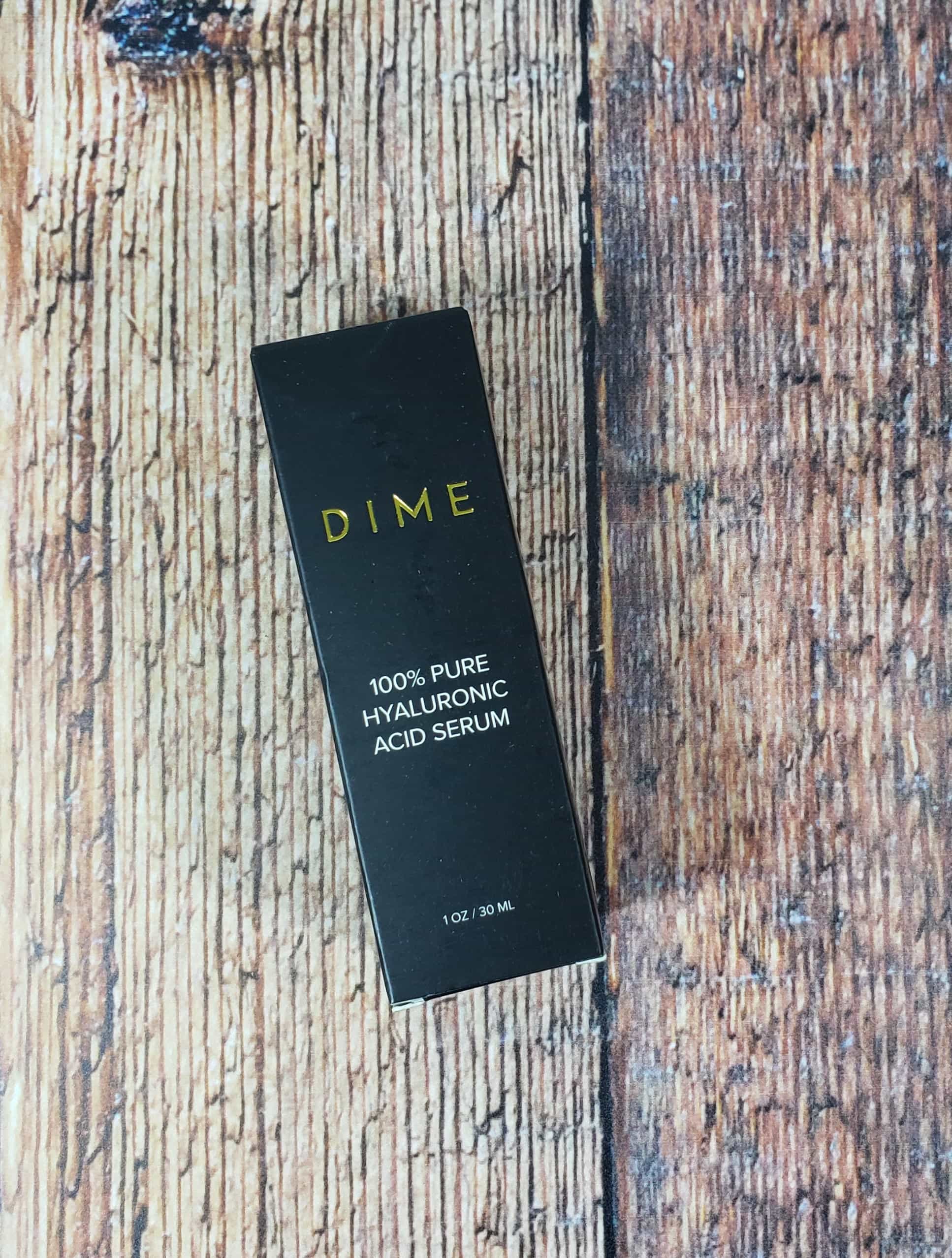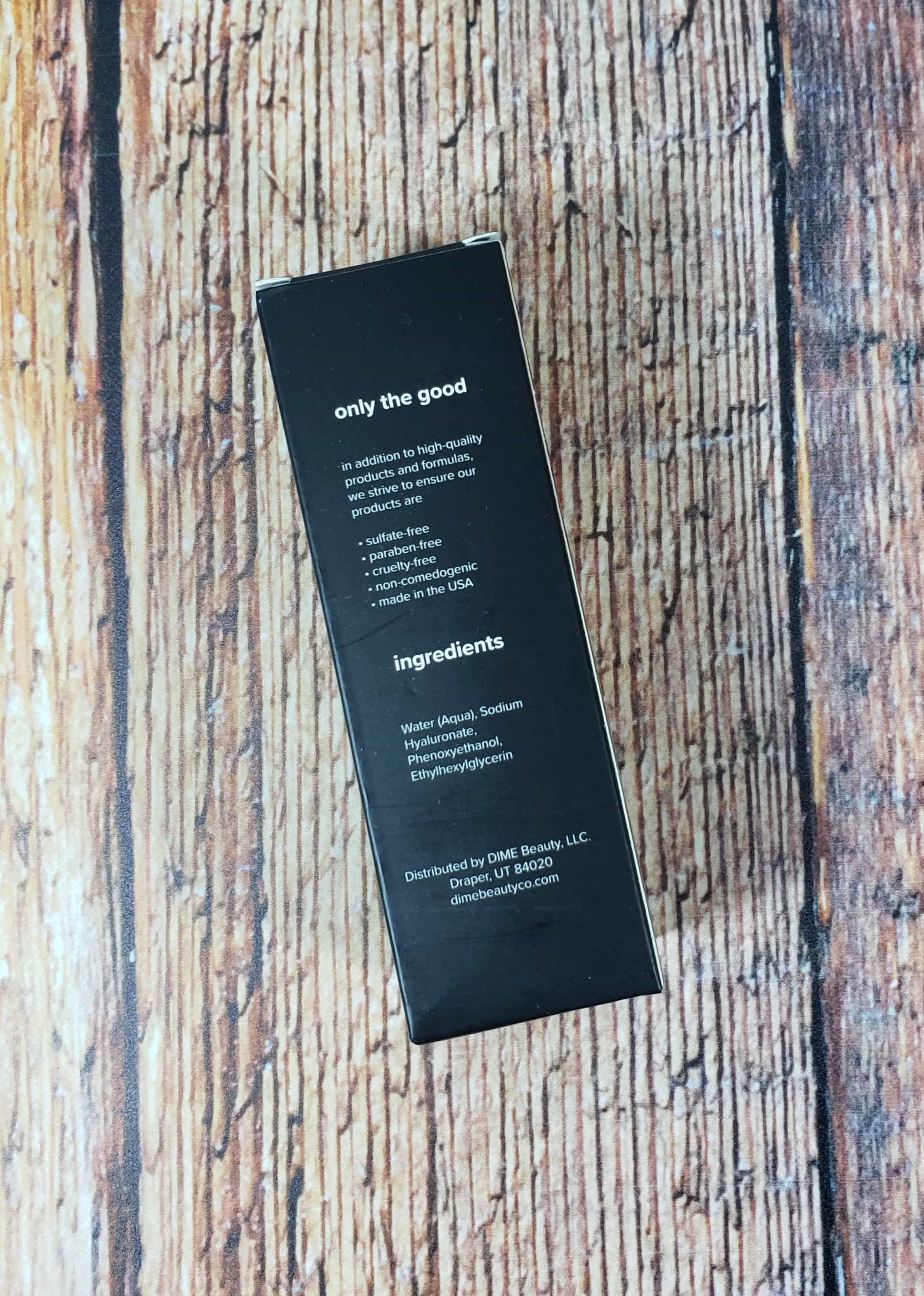 Dime Beauty | Pure Hyaluronic Acid Serum ($28):  If you need to add moisture back to your skin or reduce the look of fine lines and wrinkles, then you're probably aware of the benefits of hyaluronic acid. Not only can hyaluronic acid hold up to 1000 times its weight in water, it also draws moisture from the air so that skin continuously receives hydration.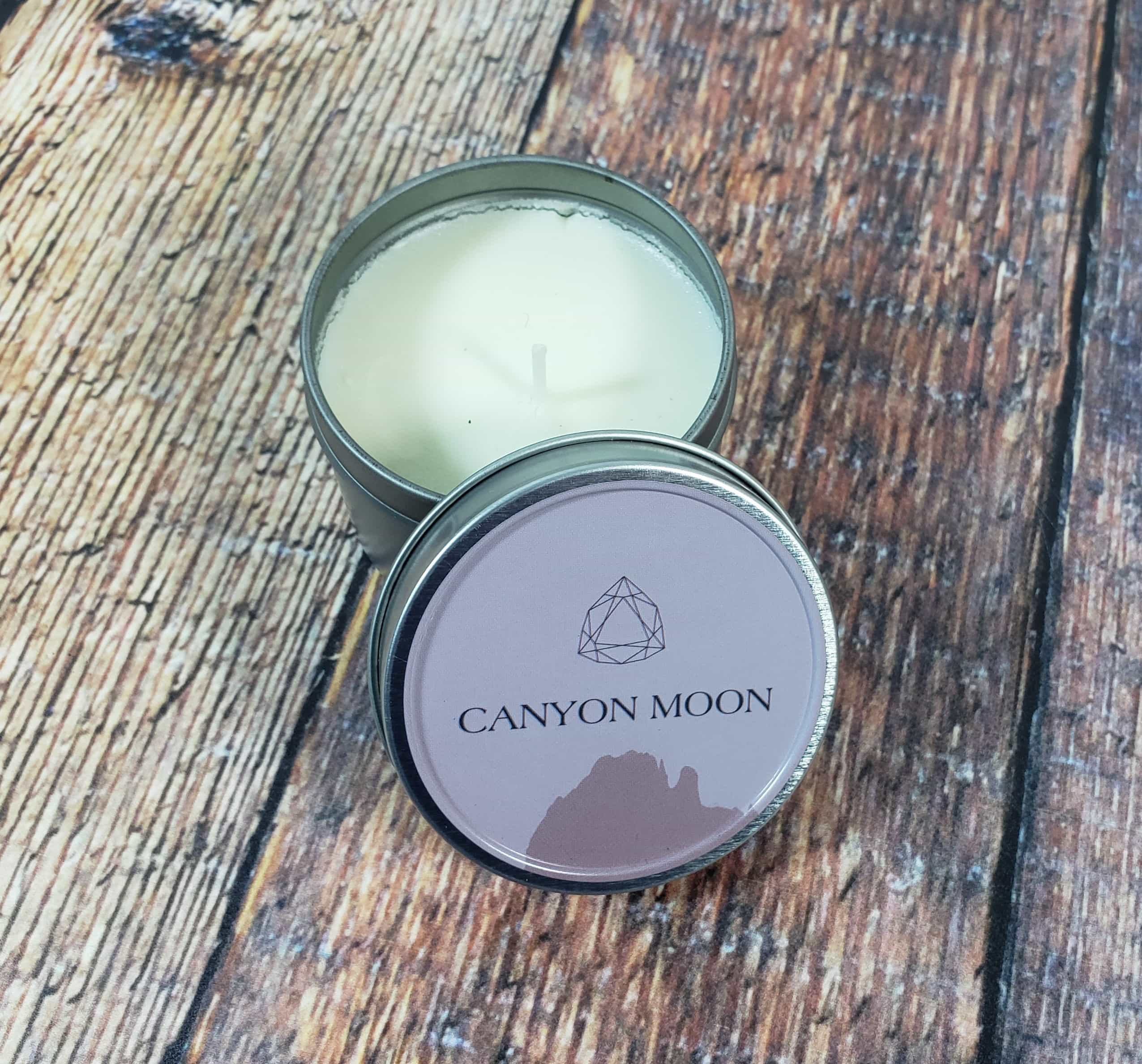 Canyon Moon Studio | Soy Wax Candle ($16):  This is an all-natural, slow-burning candle in a decorative travel tin. SinglesSwag describes the scent as clean and floral, but I get hints of citrus. Like the trinket tray, I was only able to find this on re-sell sites and can't verify the price.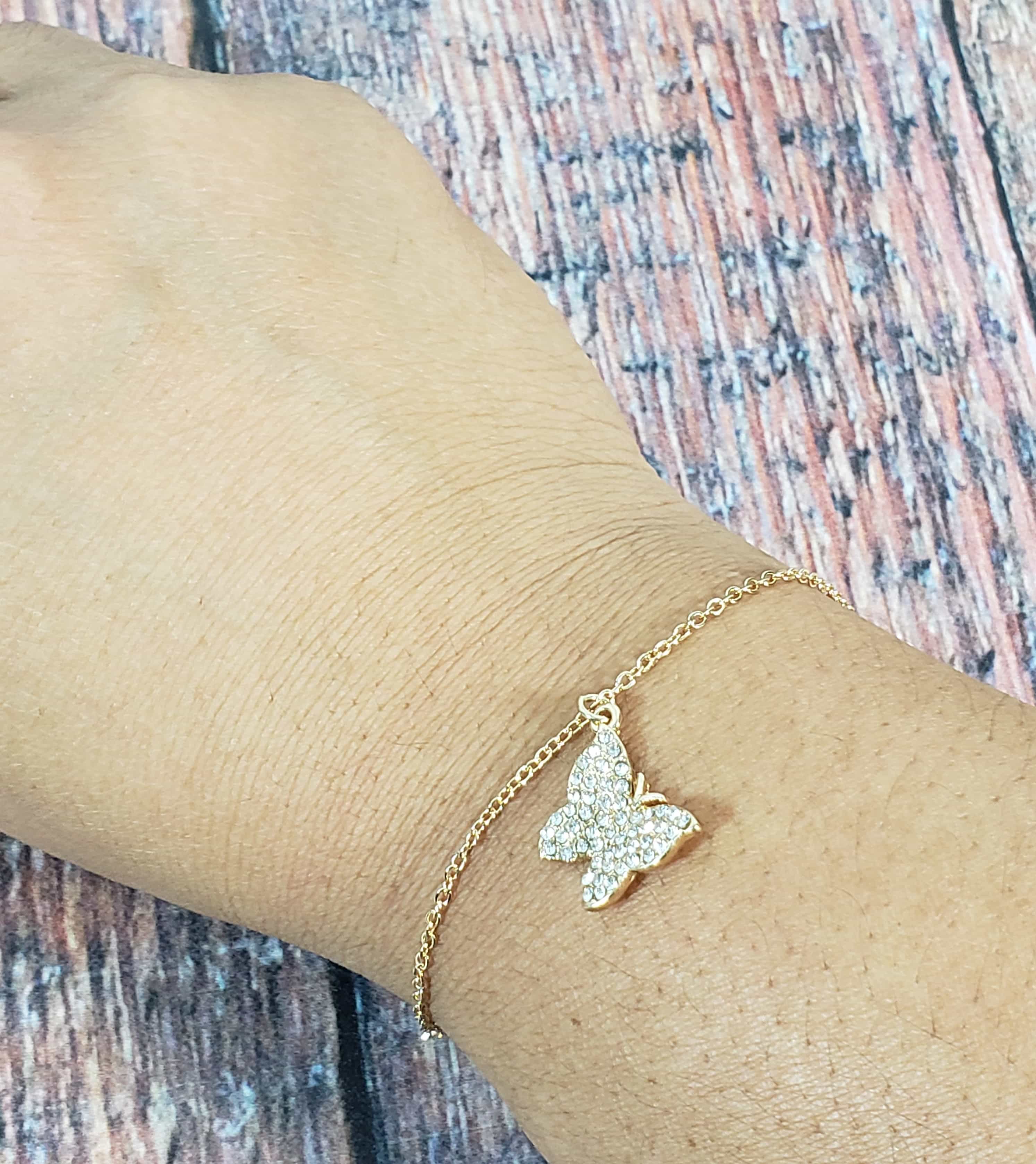 Violet Harper | Pave Butterfly Bracelet ($60):  A  pretty gold-tone bracelet with a lobster clasp that features a butterfly charm with crystals. The bracelet measures 7″ and has a 2″ extender. This is a cute, delicate piece that adds a nice feminine touch to your look.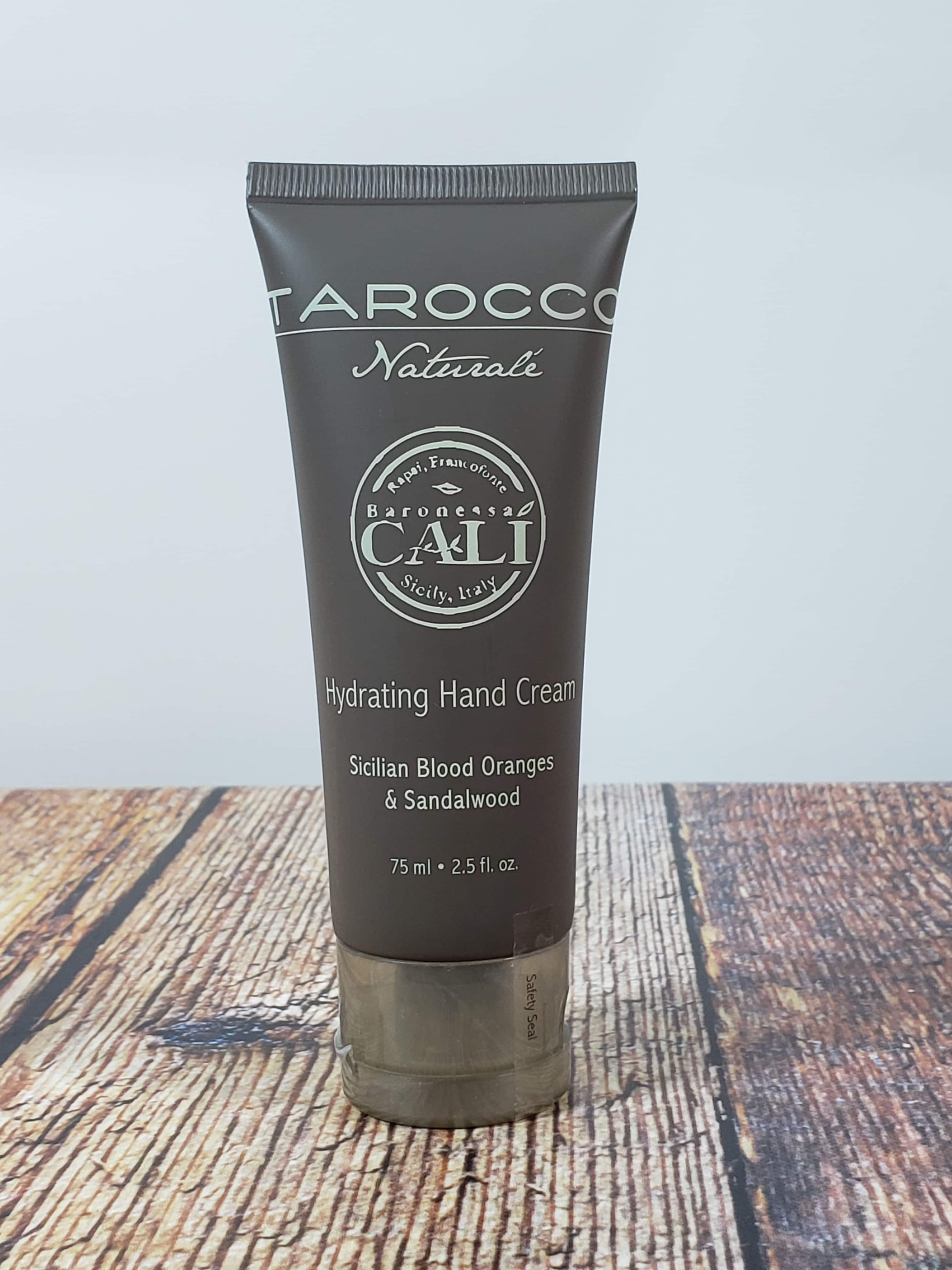 Baronessa Cali | Tarocco Hydrating Hand Cream in Sicilian Blood Oranges & Sandalwood ($22):  I've gotten a lot  of hand lotions by this brand in my SinglesSwag boxes, and I'm not going to start complaining (hello, major dry hands due to all of the washing I do now). The Tarocco hand cream has a non-greasy, quick absorption formula. I immediately felt a difference in my skin. The warm scent is an added pick me up as well. I'm not sure that the price is correct. A 4oz. tube of this lotion is $20 at the Baronessa Cali website, making this 2.5oz size a $12.50 value.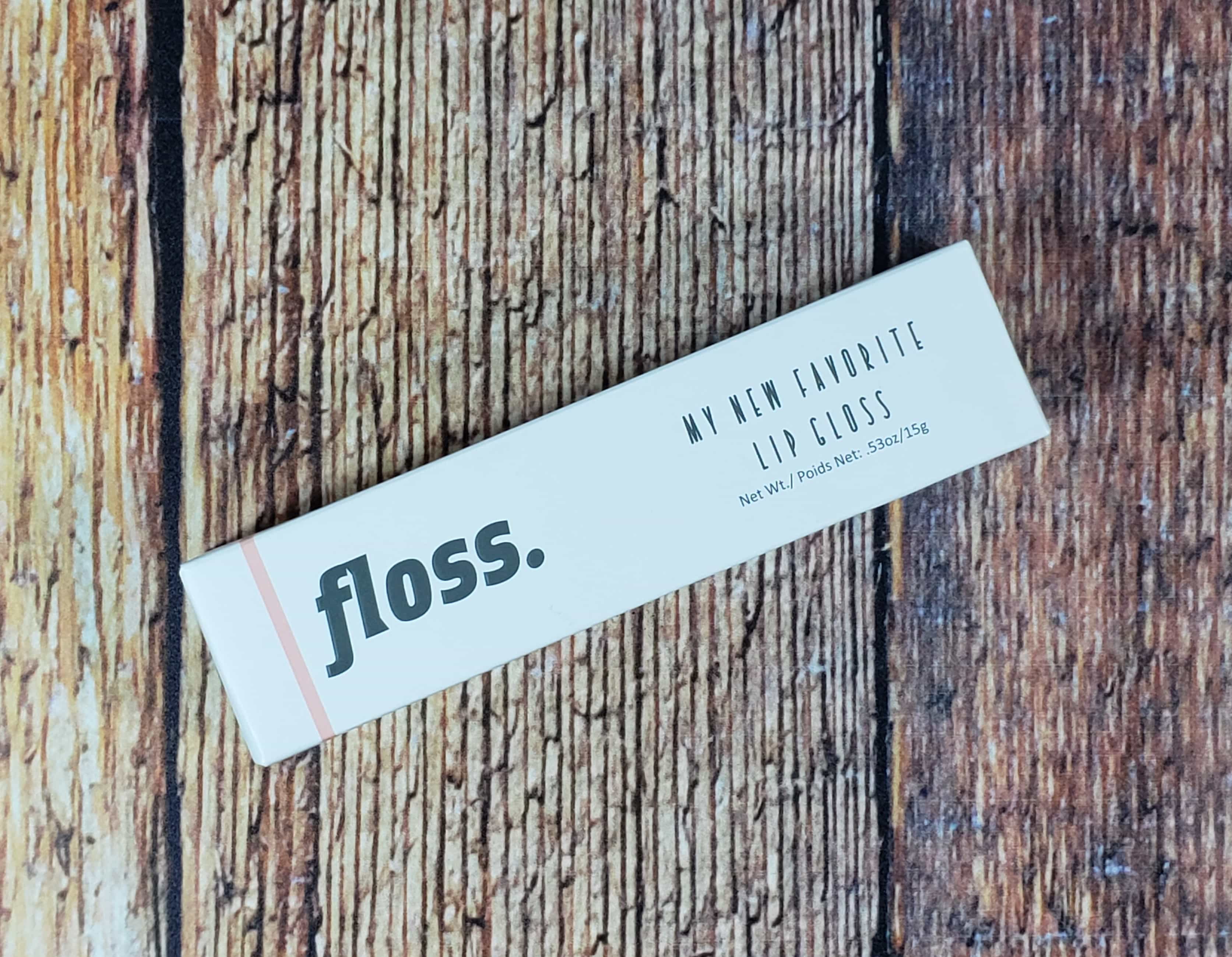 floss. Beauty | My New Favourite Lip Gloss in LAX ($16):  So, I'm just going to say it… When I looked at this packaging, my first thought was of Glossier. Just saying. Anyway, My New Favourite Gloss promises a formula that is "not glittery, not sticky, and not grimy". The lip gloss is hydrating and long-lasting. However, I don't agree on the not sticky. It does have a little bit of tack. LAX is one of 4 universally flattering colors named for airports. The shade is a dusty pink nude. The slim doe foot applicator was a nice surprise. You can work the wand to the bottom of the tube and get every last bit of product out. This can be worn alone for a sheer hint of color or over your favorite lip color for added shine.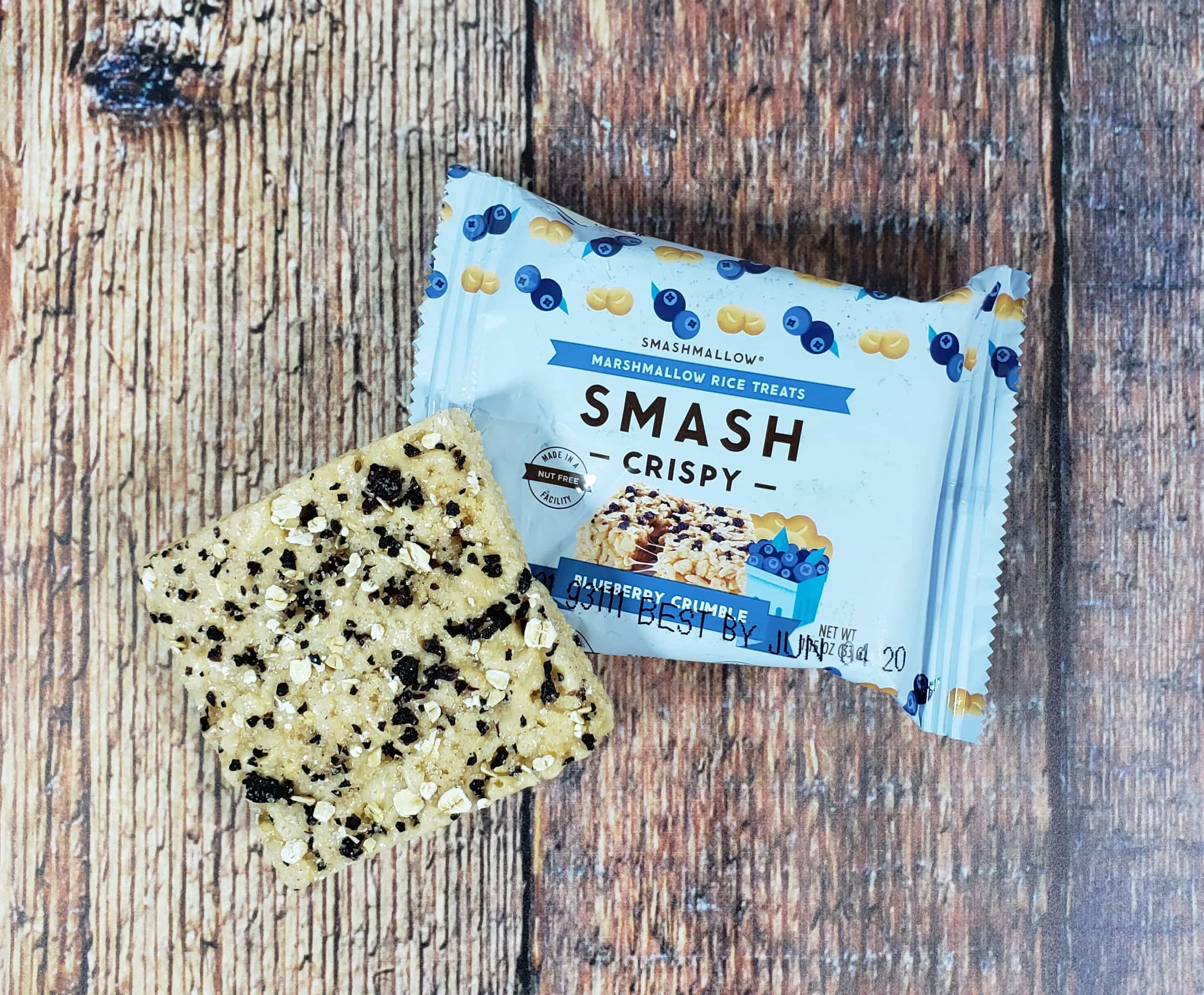 SmashMallow | Smash Crispy Blueberry Crumble ($4):  I think crispy treats are just one of those universally loved snacks that take you back to childhood. SmashMallow's version is definitely a little more gourmet (or grown up). Blueberry crumble adds a burst of blueberry and warm oat crumble to the flavor profile. In my opinion, it is just yummy goodness. I have this valued at $0.84 – a box of 6 sells for $5 on the SmashMallow site.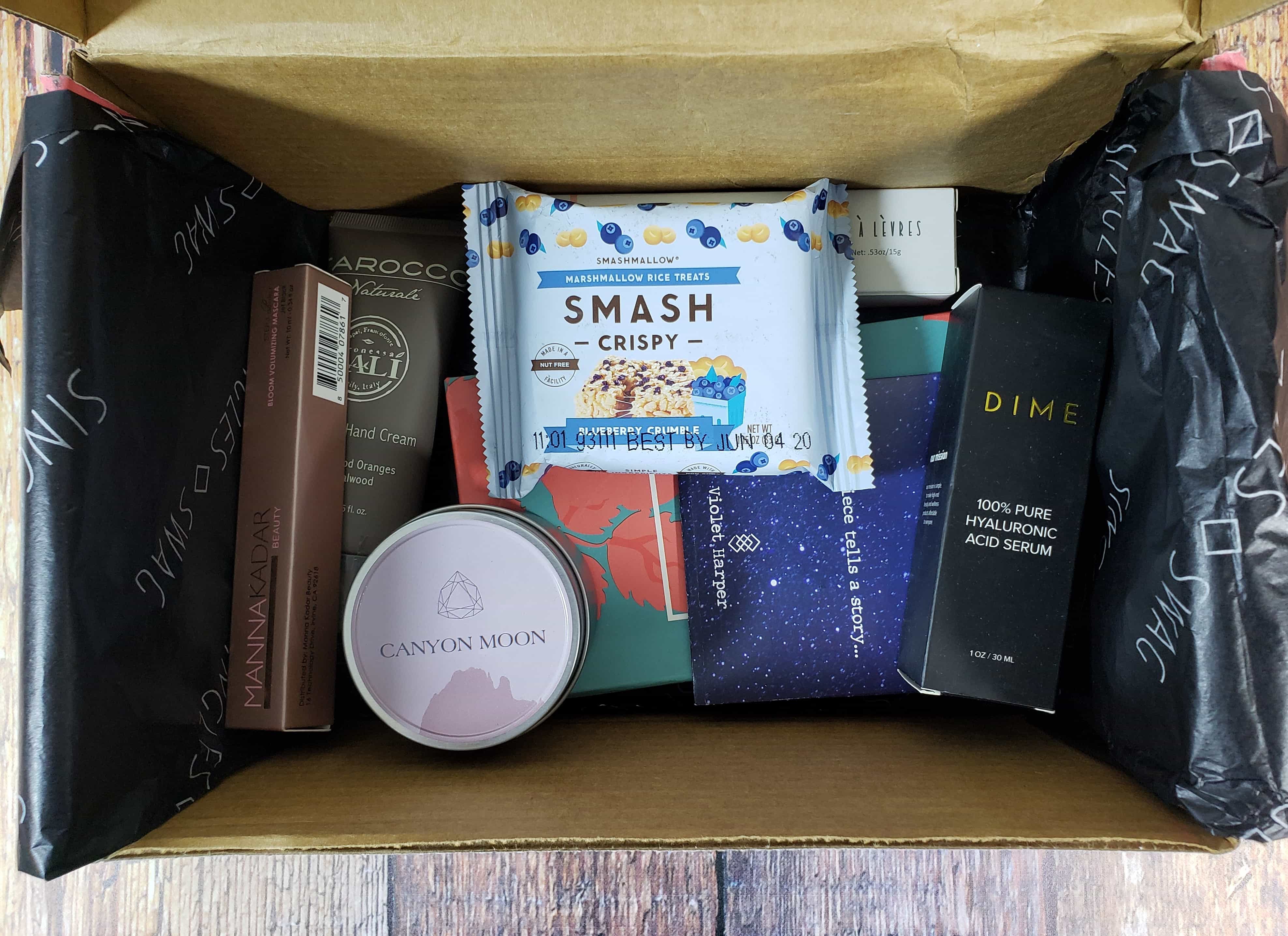 Like most of you, I have been working from home for a few weeks now. Getting a few items to pamper myself has been nice and gives me hope that things will return to normal soon. I hope that you are taking time to love and care for yourselves as we all work together through this time.
The April SinglesSwag box had a listed value of $203. This value drops to $190 if you factor in the price differences that I found – not sure if this would decrease or increase once prices for the Gen3 trinket tray and Canyon Moon candle were found. Regardless, there is still a good value for the box. What items were you excited to try? Let me know your thoughts by leaving a comment below.
Whether you're single or attached, I think you can enjoy this box. Plus, what a great monthly box if you're searching for something to replace your monthly POPSUGAR Must Have Box!
What about you? Did you have a favorite in this month's box? Let me know with a comment below.