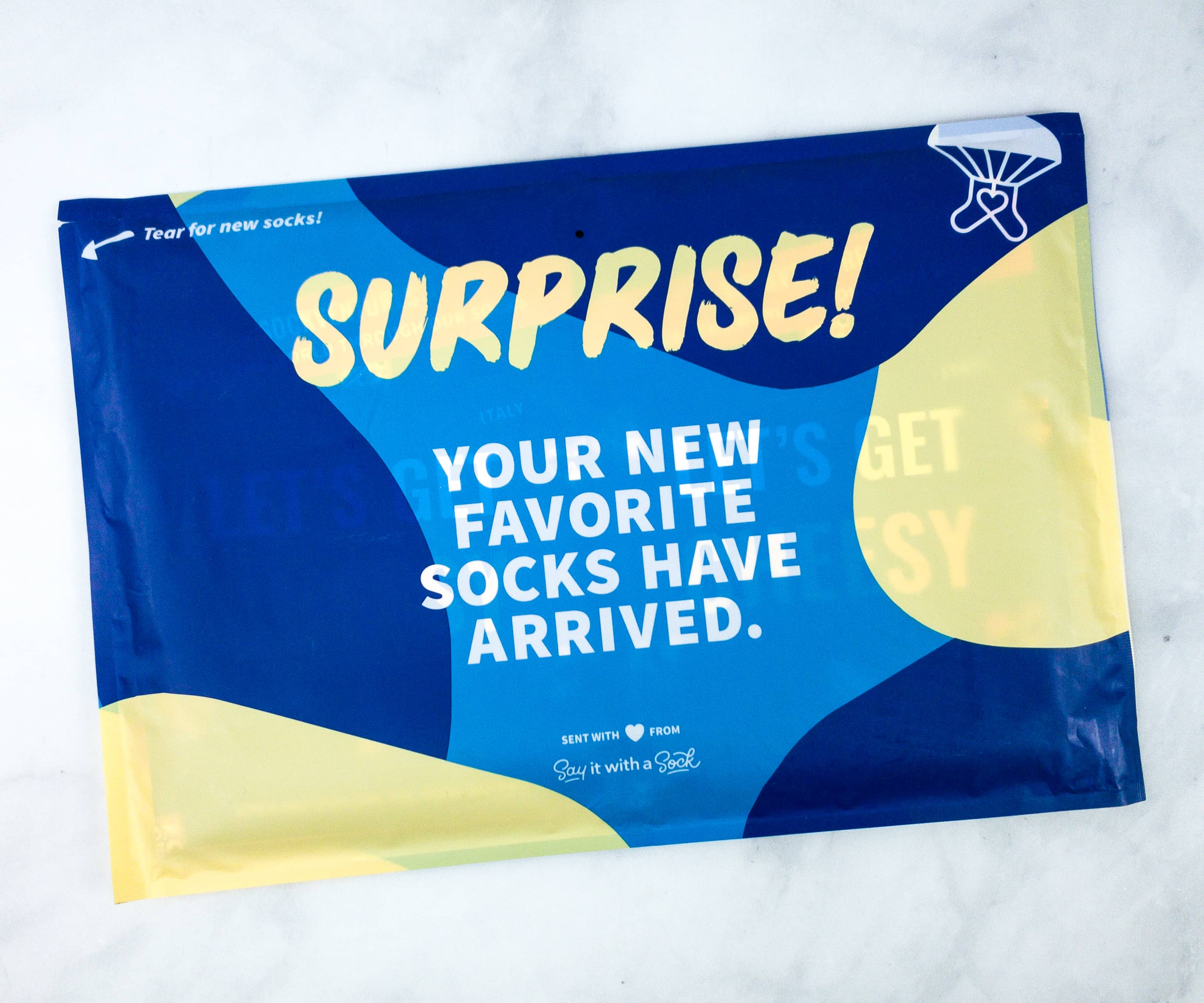 Say it with a Sock is a monthly sock subscription that sends high-quality cute and/or funky socks to your door. You can also gift this sock club to someone special who likes really cool socks and they will receive a note to go along with their new warm fuzzies. This sockscription sends only brand name socks.
This subscription is available for men, women, or children in 1, 6, and 12-month terms. Adult subscriptions include one or two pairs a month. Kids' subscriptions include two pairs a month. With all subscriptions, you'll get a style quiz to help personalize your subscription!
This is a review of the Kids' 2-Pair Sockscription ($13.99 + free shipping).
DEAL: Save 15% on your order with coupon code SOCKS15 or get your first pair for $11.99 with coupon WELCOMETOTHECLUB.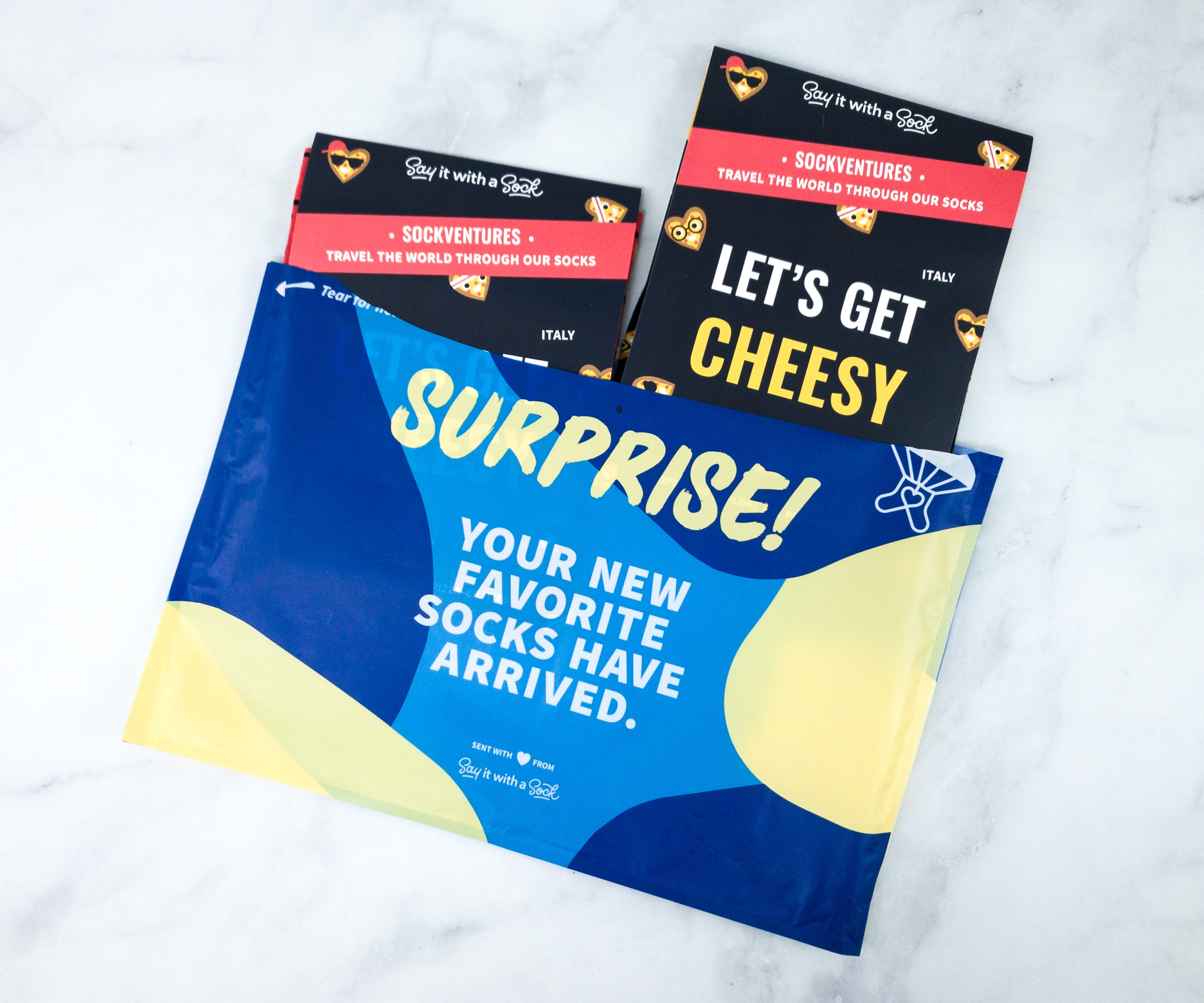 The socks arrived well protected in a poly mailer packaging!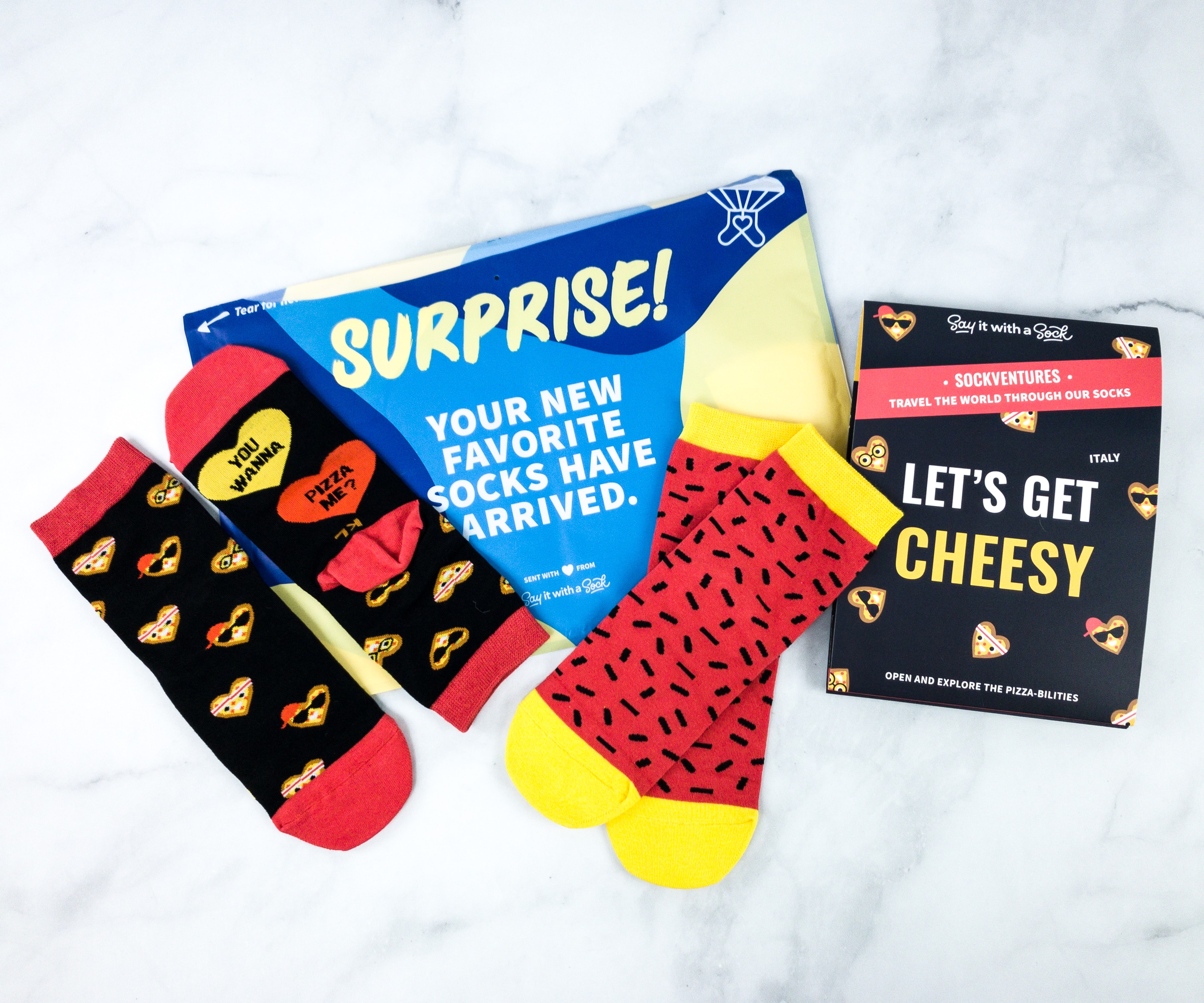 Everything in my pack!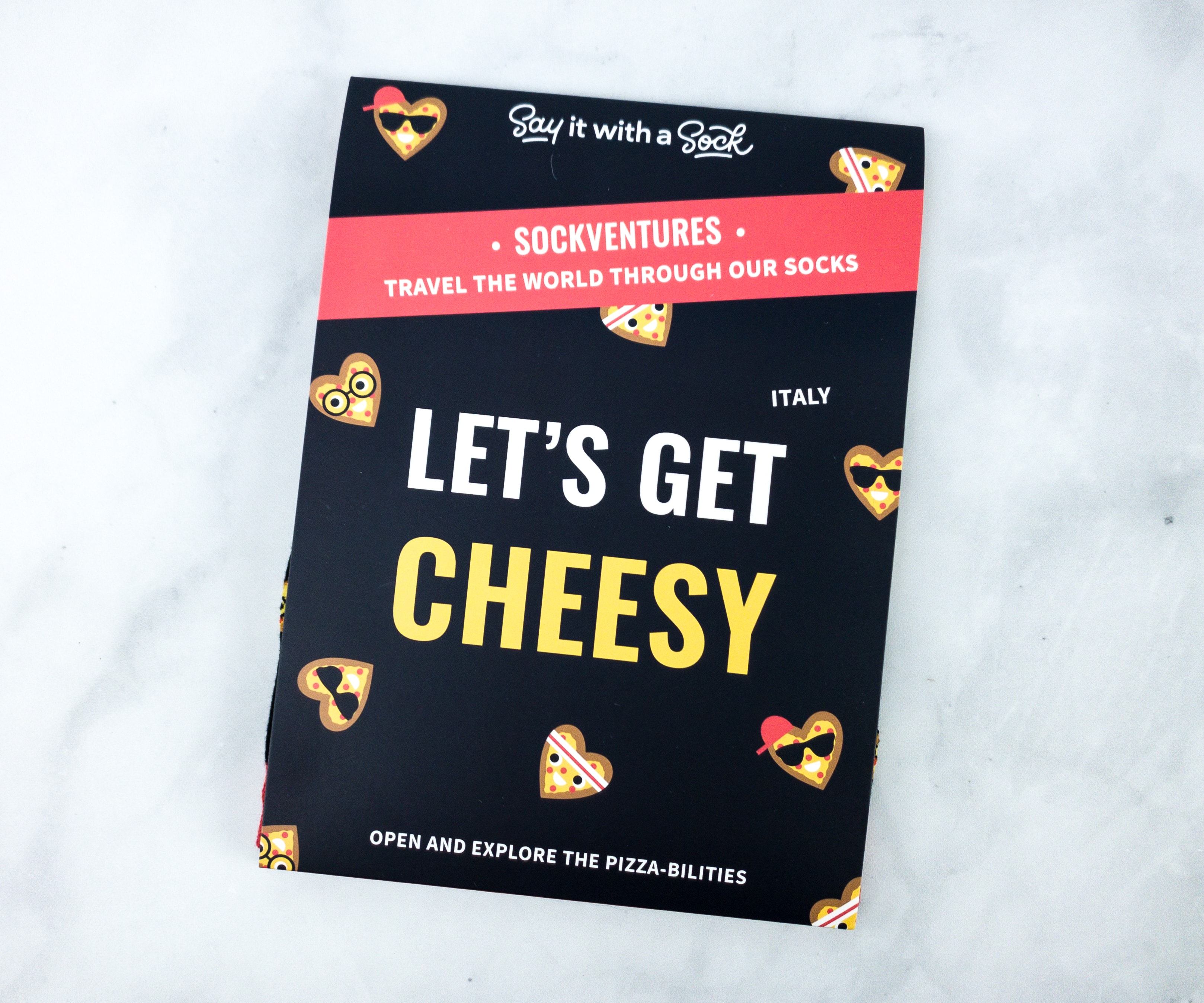 For this year, they have a Sockventures theme, which aims to bring you to different parts of the world through their socks. This month's featured place is Italy and they have chosen cheesy heart-shaped pizza to represent it.
Say it with a sock has partnered with Lava Mae, an organization that helps homeless people. Learn more here!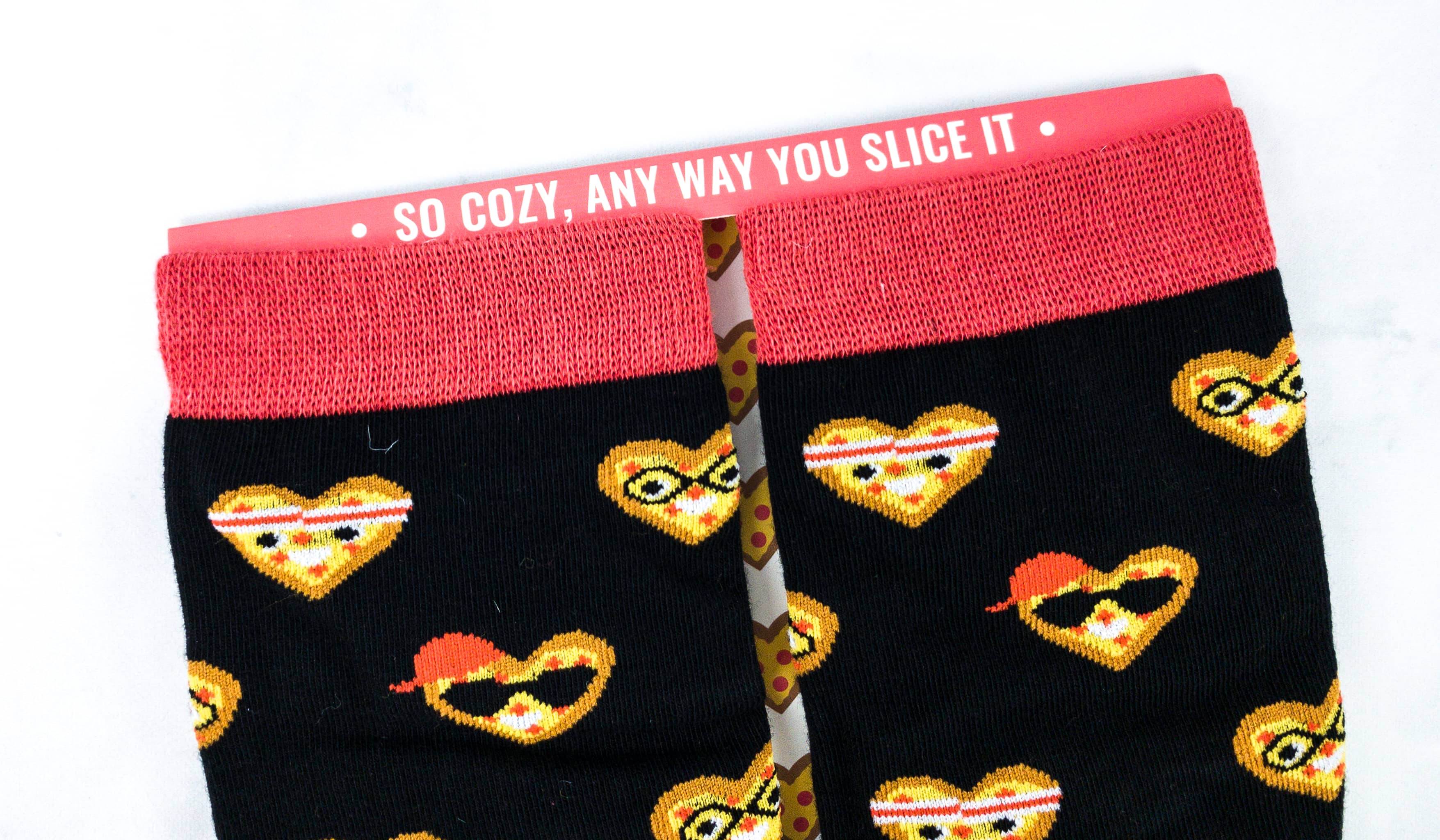 According to the label, the socks are designed in the USA and produced in China. They're made with 70% cotton, 25% polyester, and 5% spandex.
The other side of the info card provides us with some helpful facts about the featured country. It's interesting to know that Italy's nickname is "Bel Paese" which means "beautiful country." It's also the place where the pizza was invented around 1860, specifically in Napoli.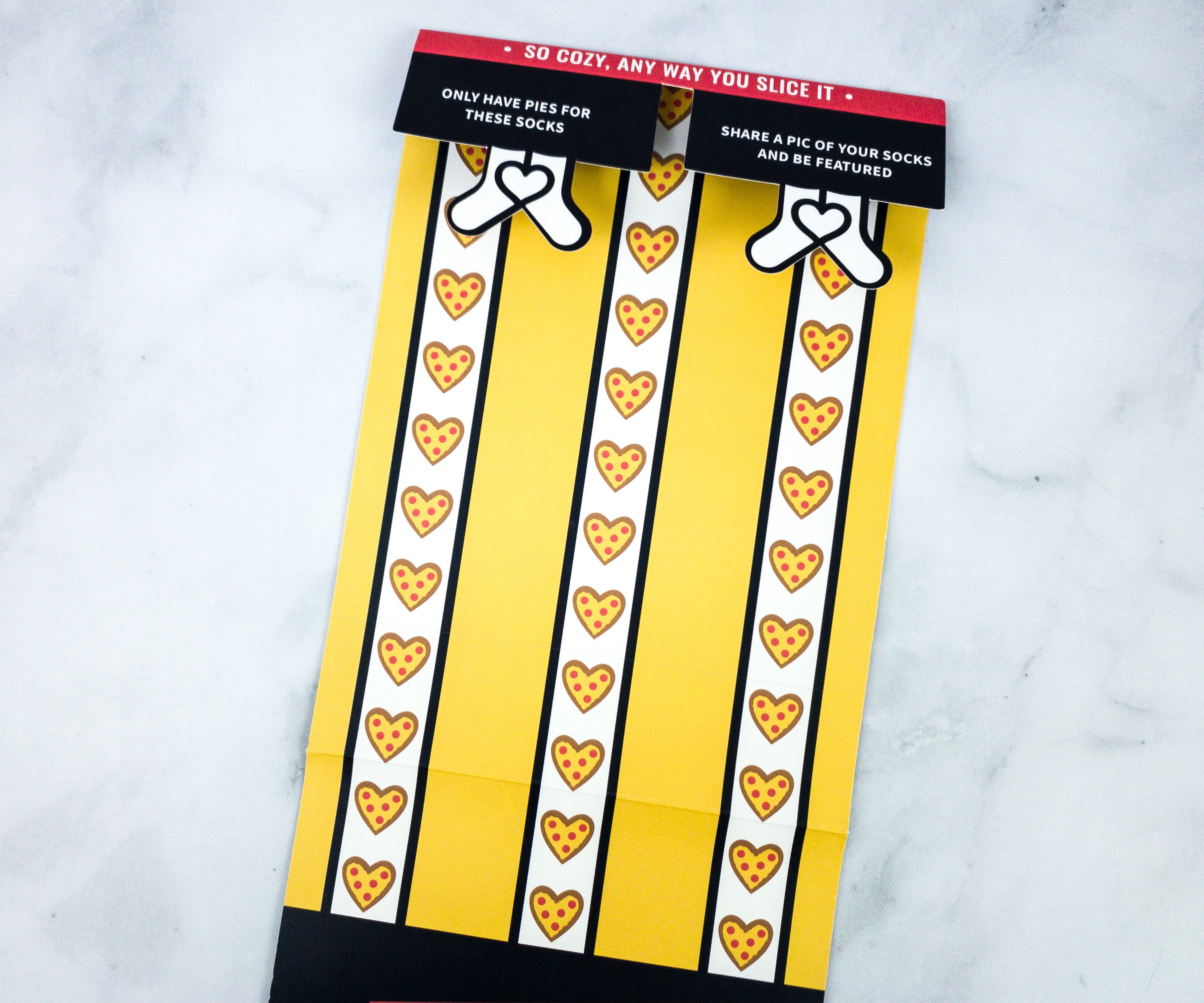 The top of the carton features an entertaining tagline: "So cozy, any way you slice it!"
The first pair of socks features a black base color with red cuffs, heels, and toes. These socks also come with heart-shaped, cheesy pizza designs. One the soles, there's a text that says "You Wanna Pizza Me?" They're so cute and my kids definitely agree.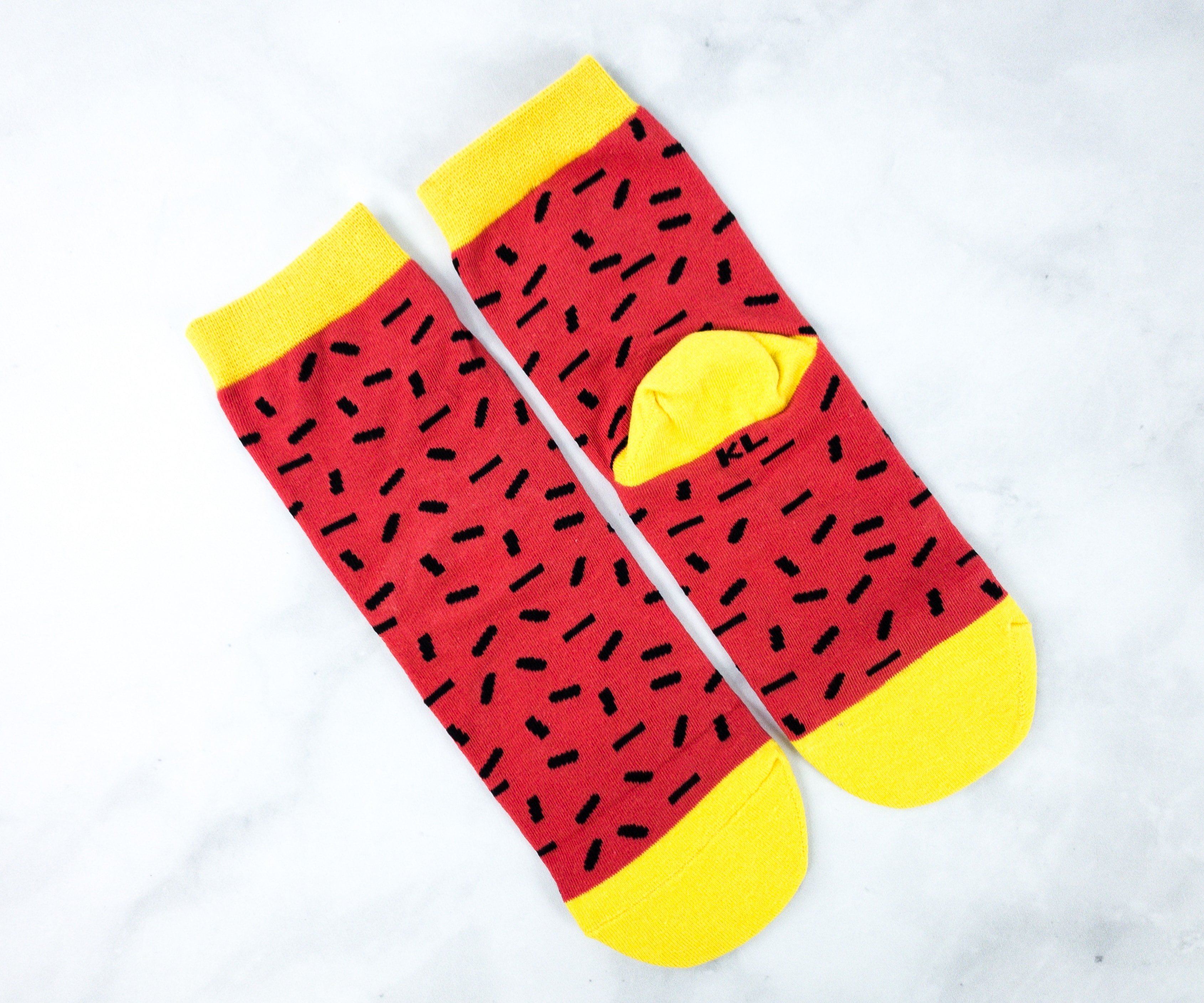 The next pair of socks features a red base color with bright yellow cuffs, heels, and toes.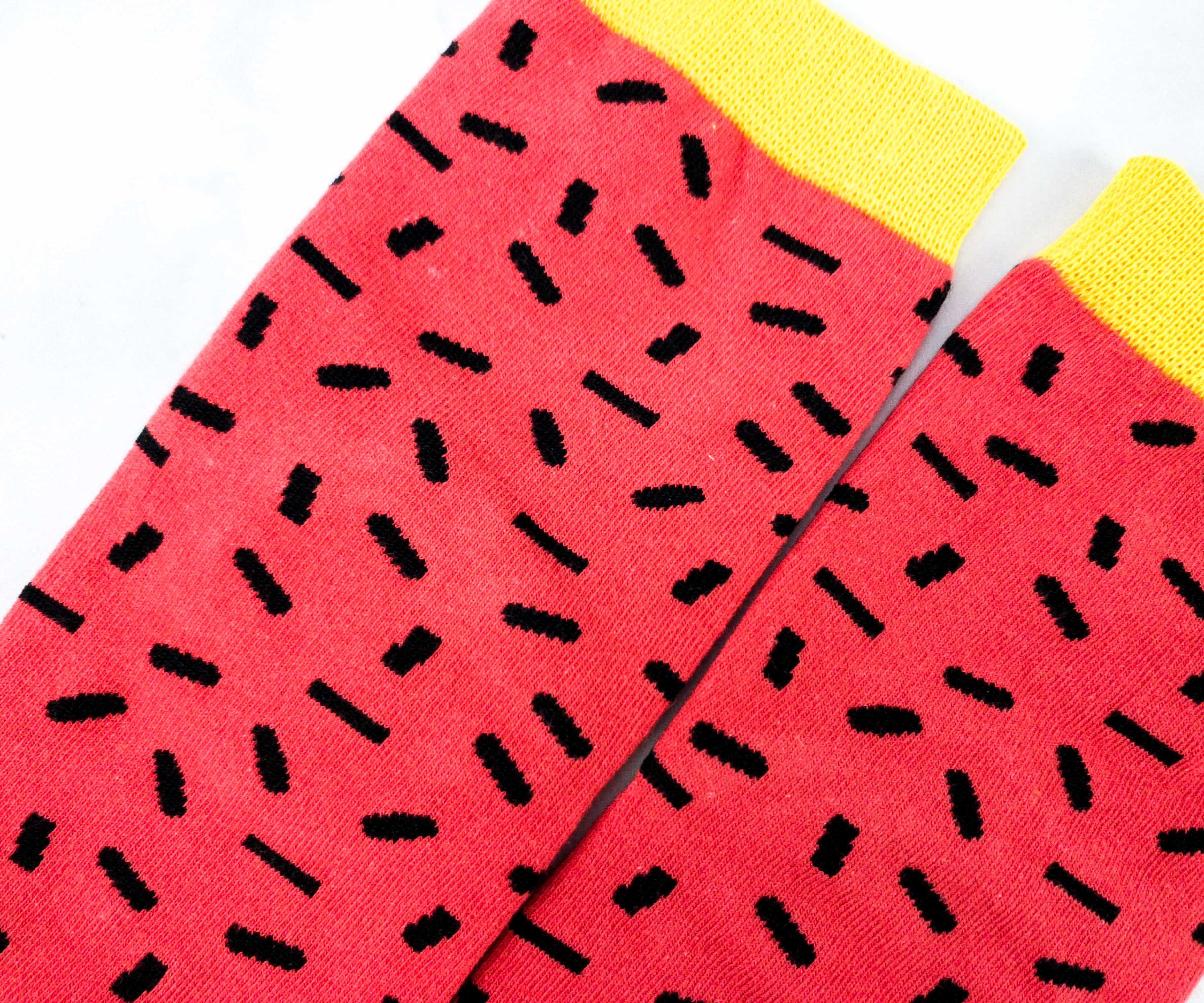 These socks also feature a black "sprinkles" all over! It's simpler compared to the first pair, but still cute and eye-catching!
We love Say It With A Sock! They always send high-quality and trendy pairs of socks, and my daughter loves this month's pizza-themed socks. The materials used make each pair extra soft and comfortable. Based on past socks we've received from this subscription, they are pretty durable and they stay in great condition even after a few washes! If your kids also love collecting and wearing fun socks, this is definitely a great subscription to try!
What do you think of this month's Say It With A Sock?