Sago Mini Box is a monthly make-and-play subscription for preschoolers that brings quality and creative play. Each monthly box is $19 plus shipping, and if you decide to have an annual subscription, you can save up to $48 annually. You'll get a box filled with make-and-play activities and surprises designed to teach modern skills to preschoolers and a Sago mini collectible figurine of one of the characters from the box, and a special letter for the kids.
DEAL: Get $5 off on your first box! Use coupon code FRIEND10.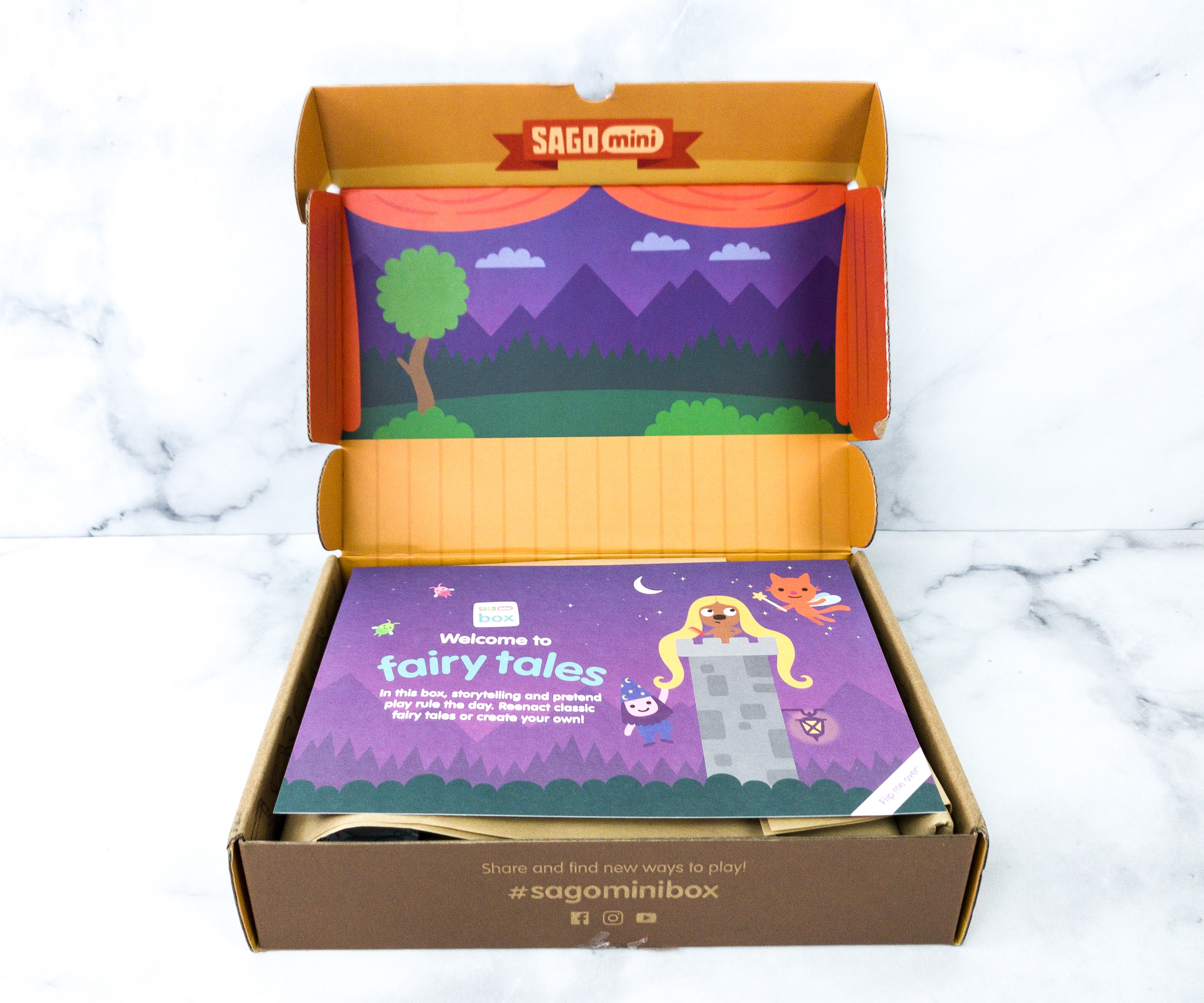 The box is fun and colorful! We're all excited to see everything inside!
The contents are packed and sealed inside another brown bag.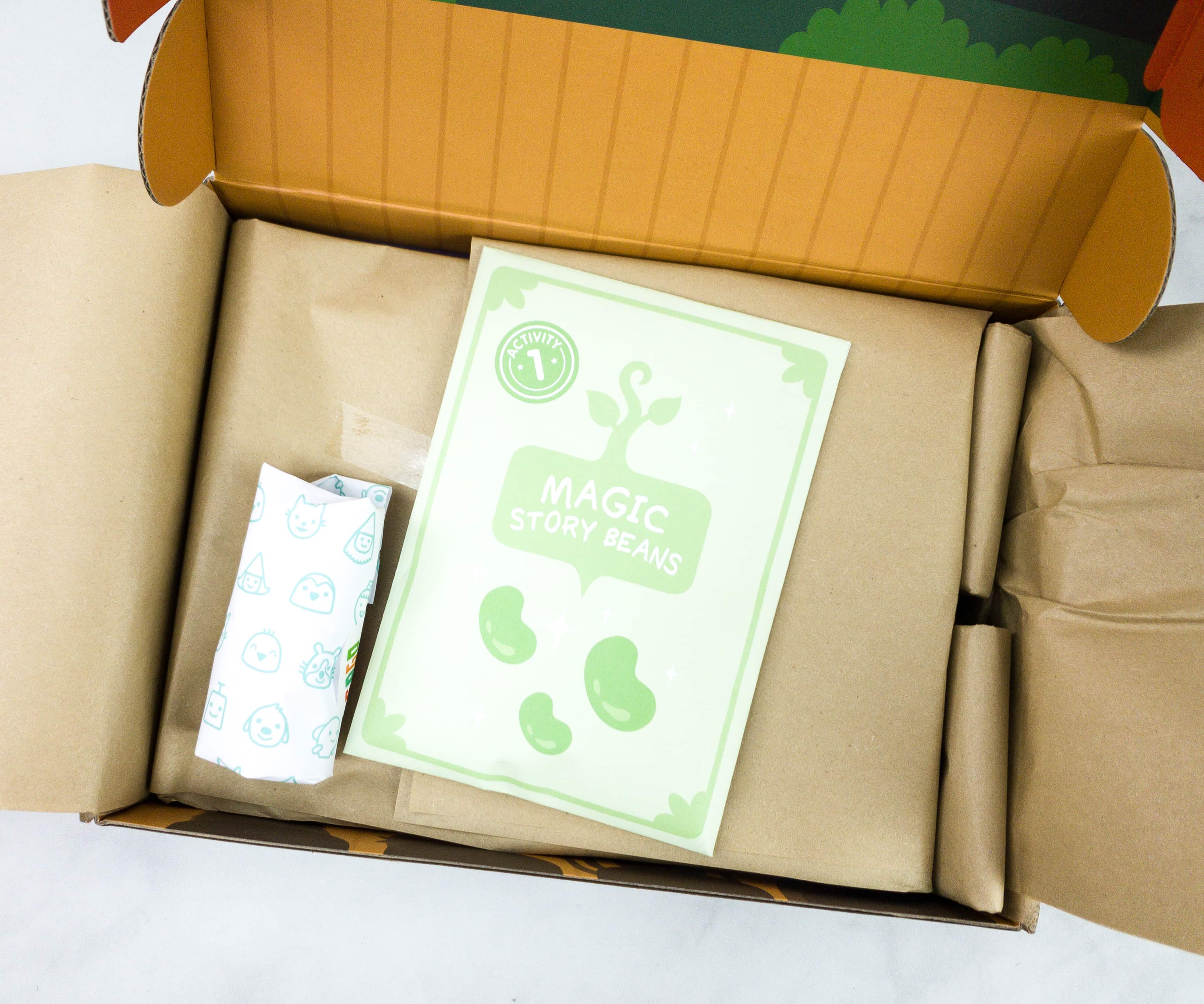 There's a smaller item wrapped in a printed paper just beside the Magic Story Beans pack.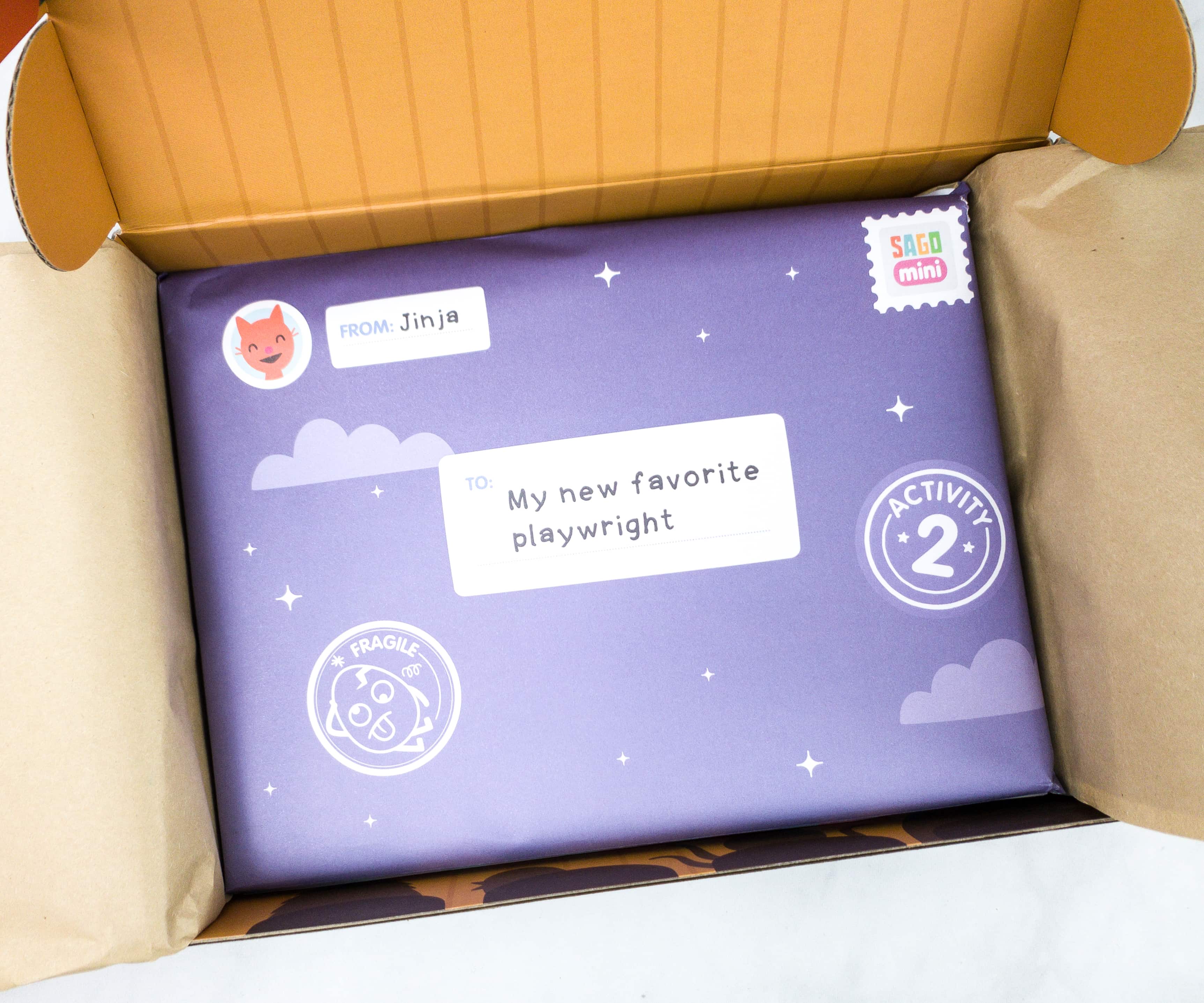 Inside the box, the items are also individually wrapped and packed.
There's a card that welcomes us to this month's box, which is all about FAIRY TALES!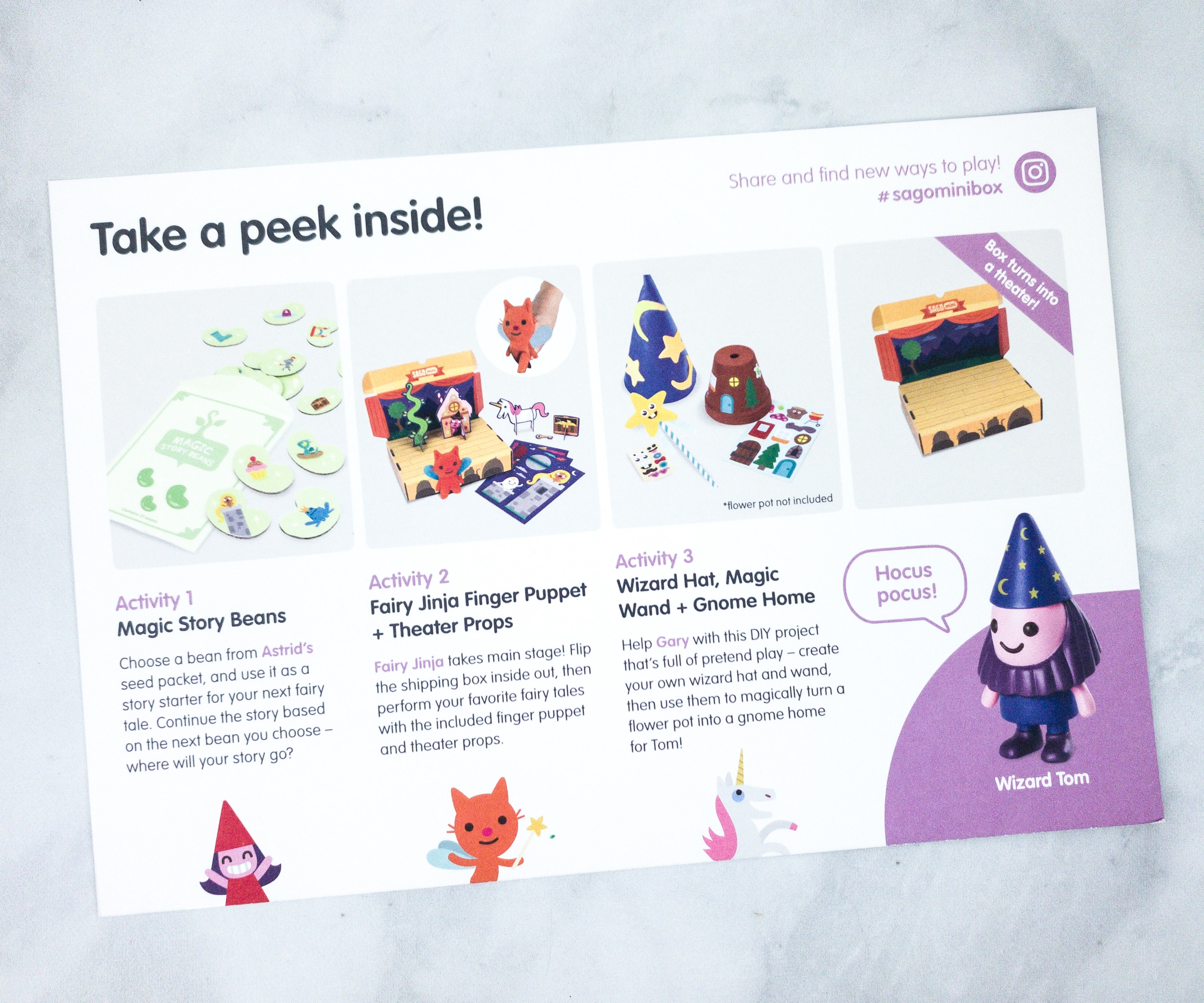 The flip side of the cards talks about all the activities in this month's box, and lists the contents as well!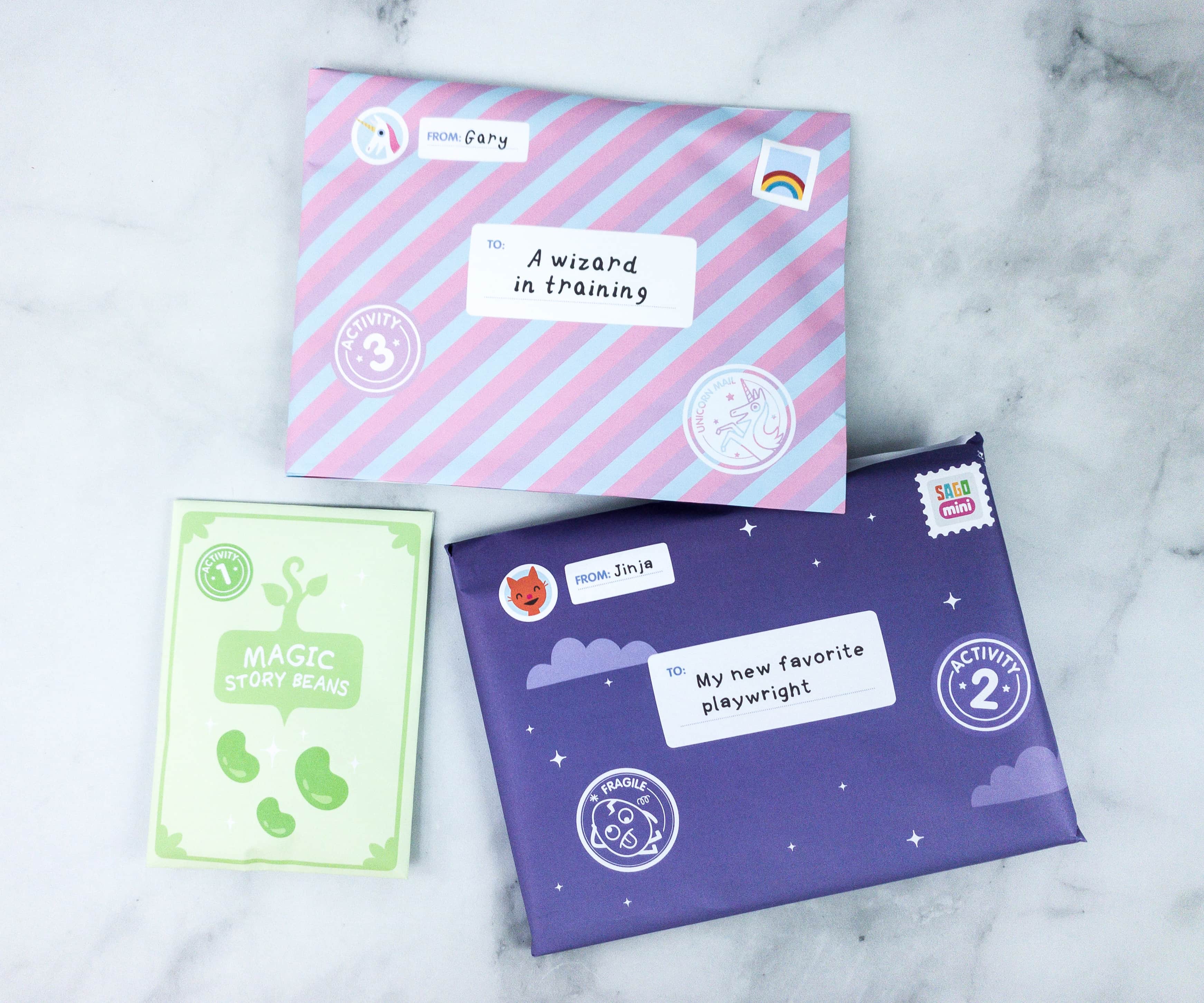 There are 3 activity packs!
When flipped inside out, the box turns into a stage!
Wizard Tom. Here's the small item wrapped in a cute paper and sealed with a Sago Mini sticker. It contains a mini-figure!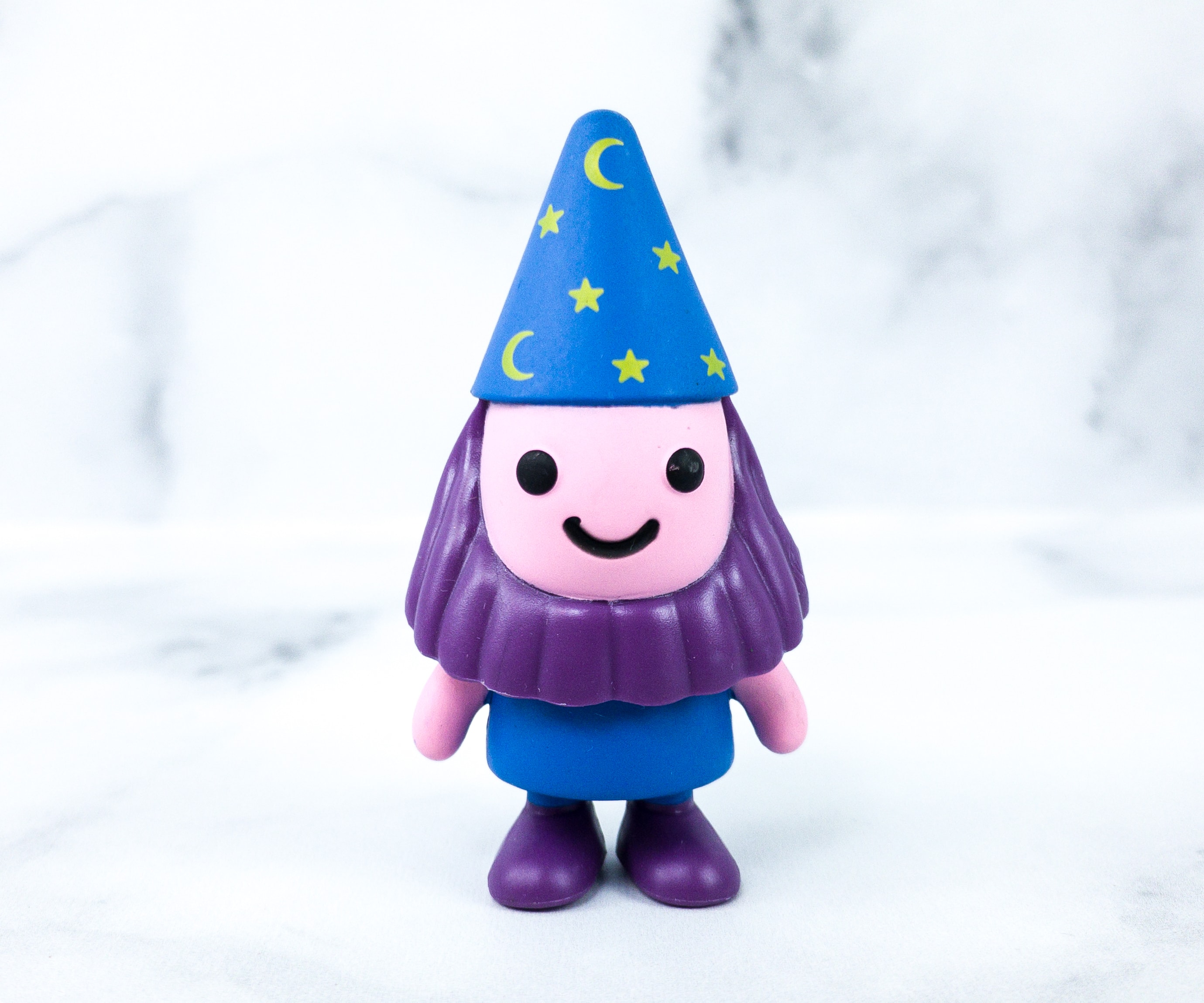 This month's collectible mini figurine is Wizard Tom!
Wizard Tom is a cute character that wears a blue wizard robe, blue wizard hat, and purple shoes. His hair and beard are purple too!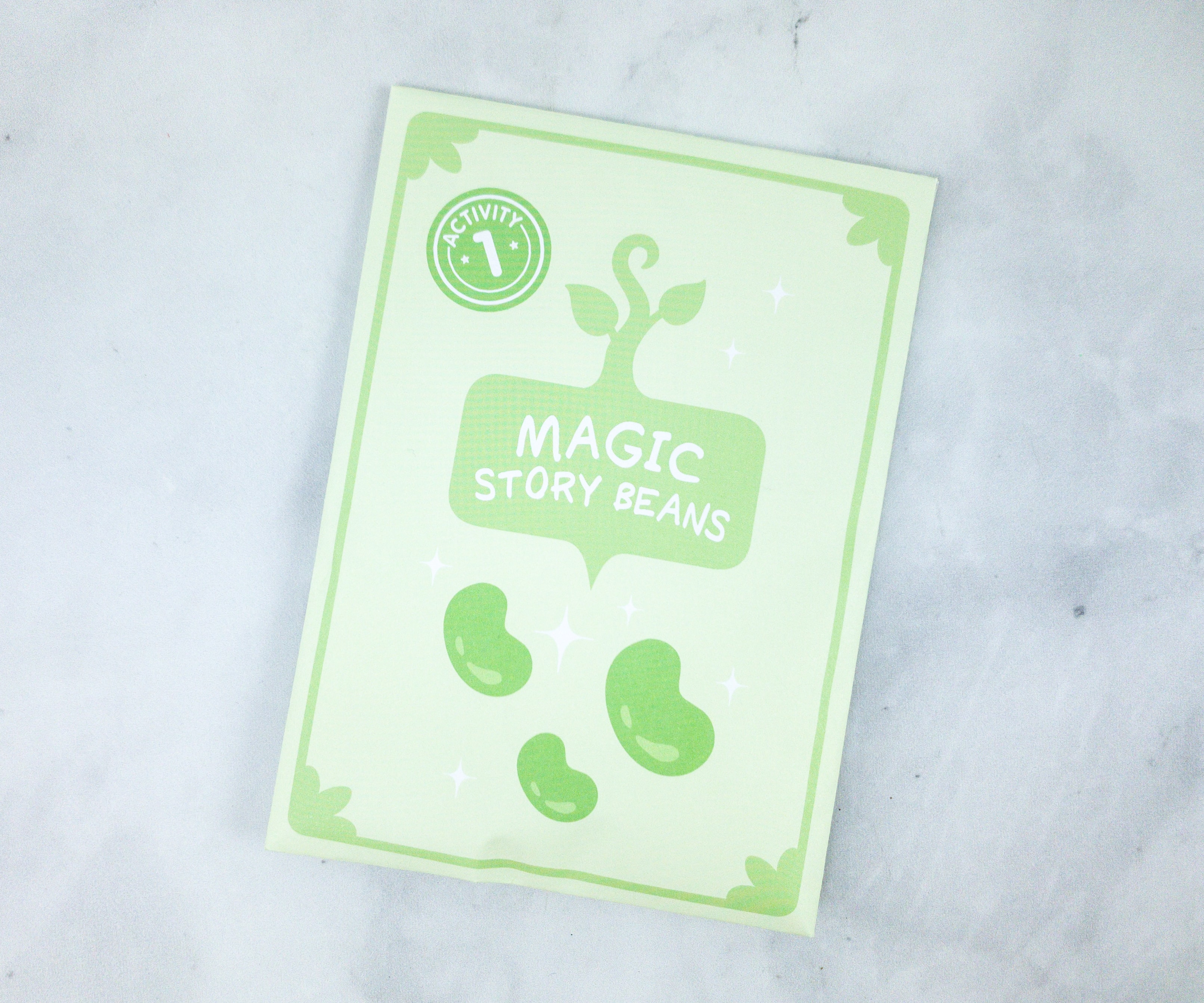 Activity # 1: Magic Story Beans. For the first activity, we have the pack that contains magic story beans!
The other side of the envelope/pack has the instructions on how to do it.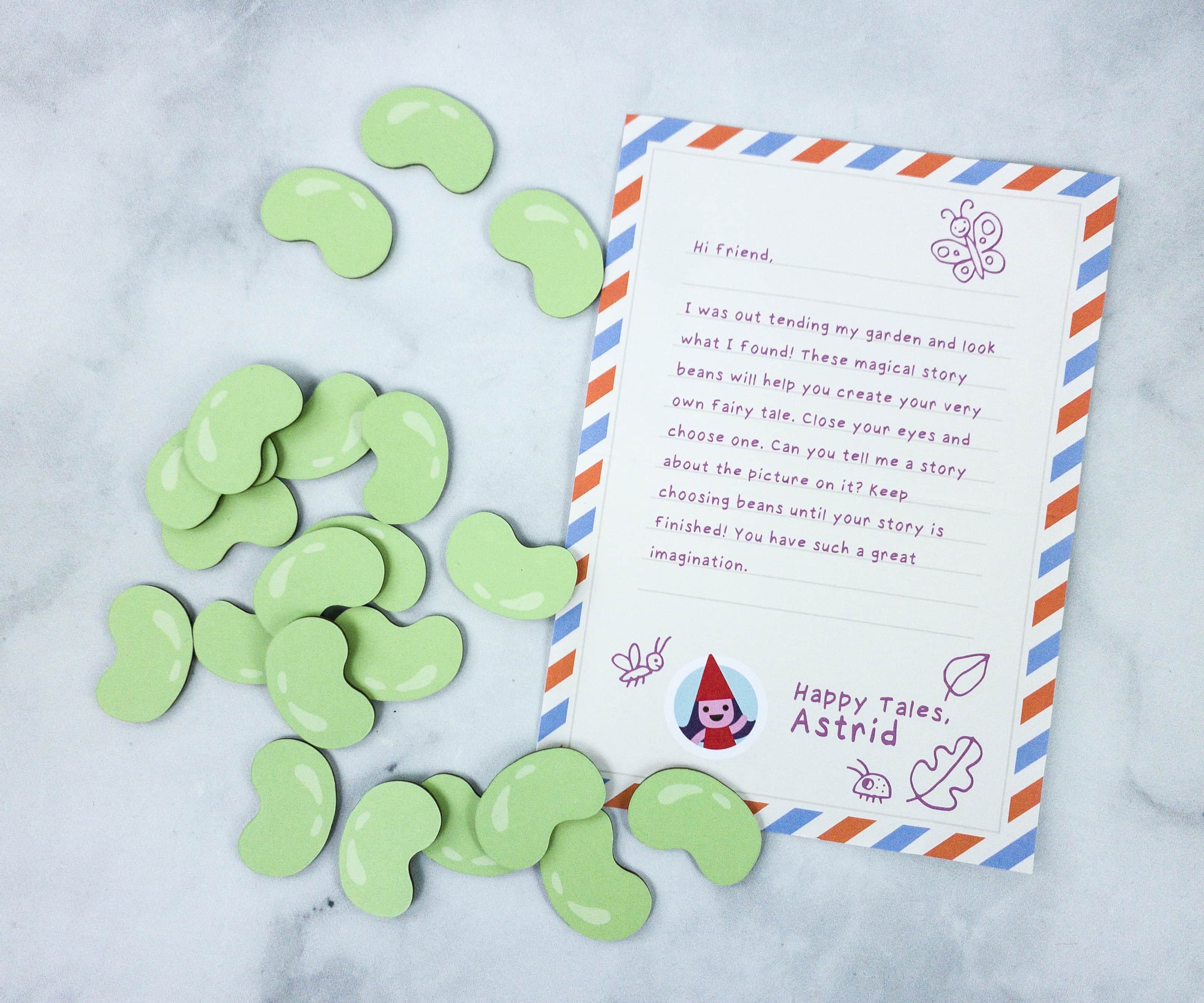 The beans look cute! There's also a note from Astrid.
There are different images on each bean, which will lead you to different stories.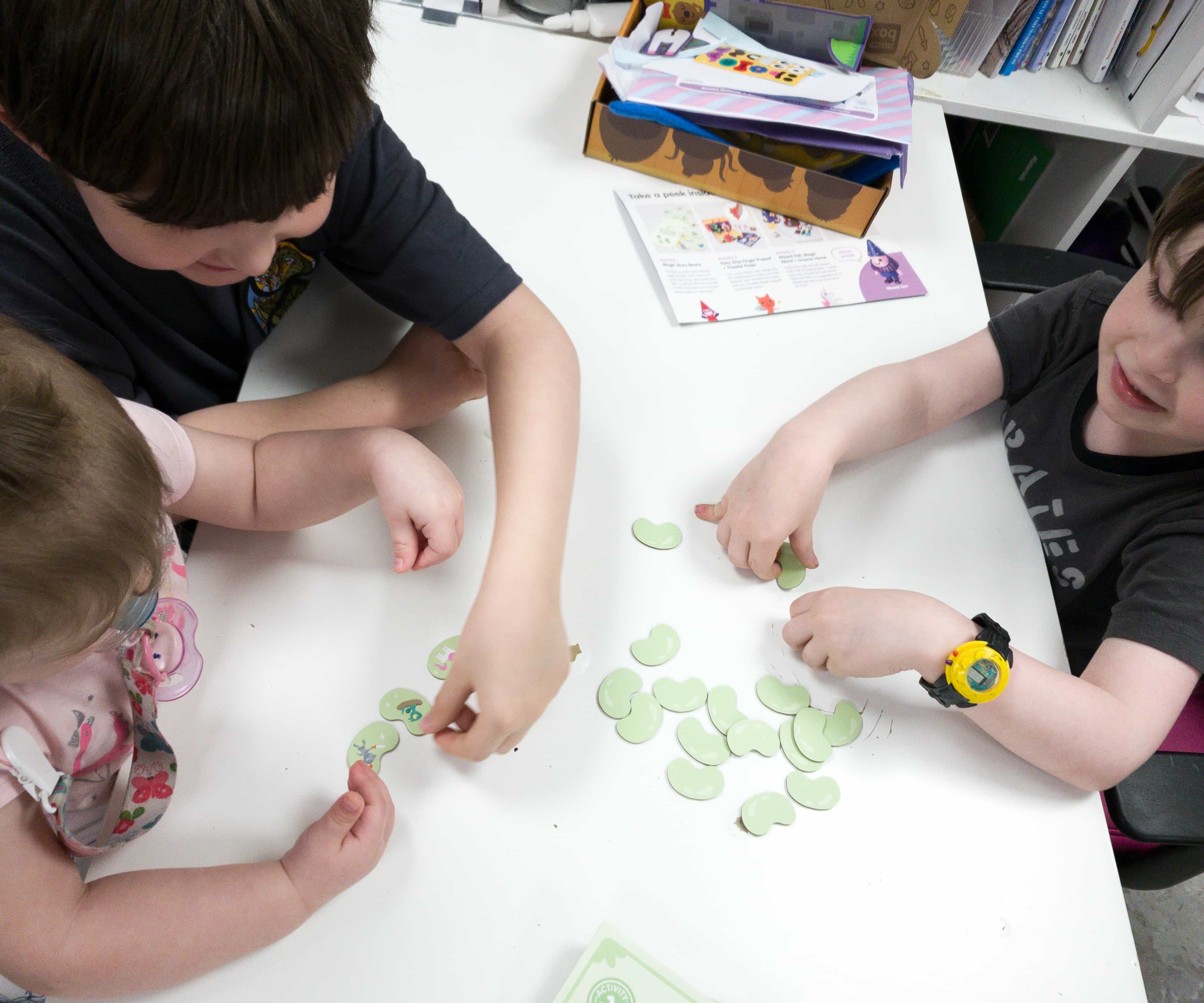 It's best to play with a group, like what my kids are doing here.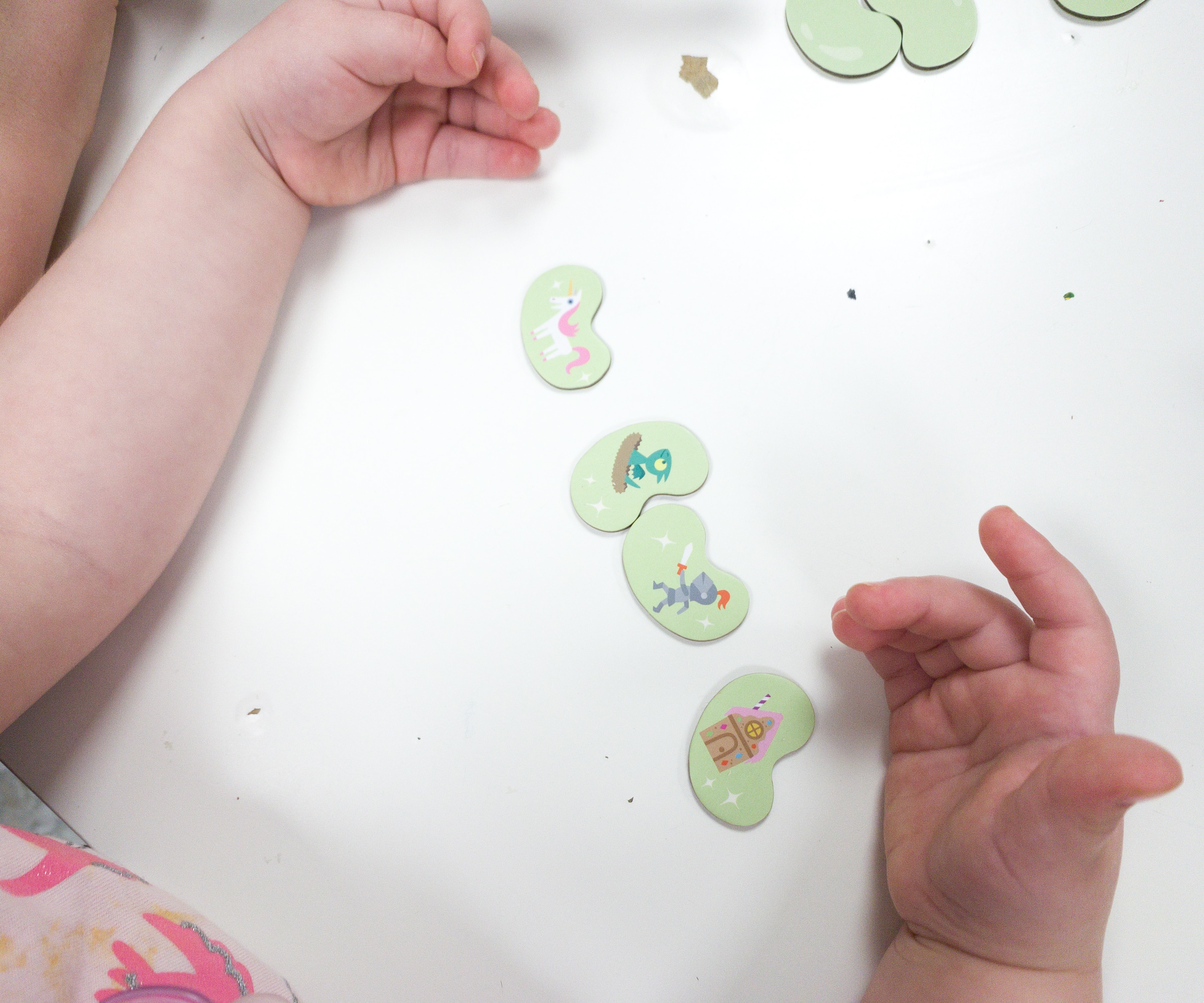 Each one of them takes a turn to get a bean and tell a story about it!
The kids are having fun making their own stories. It's also a good way to start a nice conversation and also, this will help develop the kids' creativity!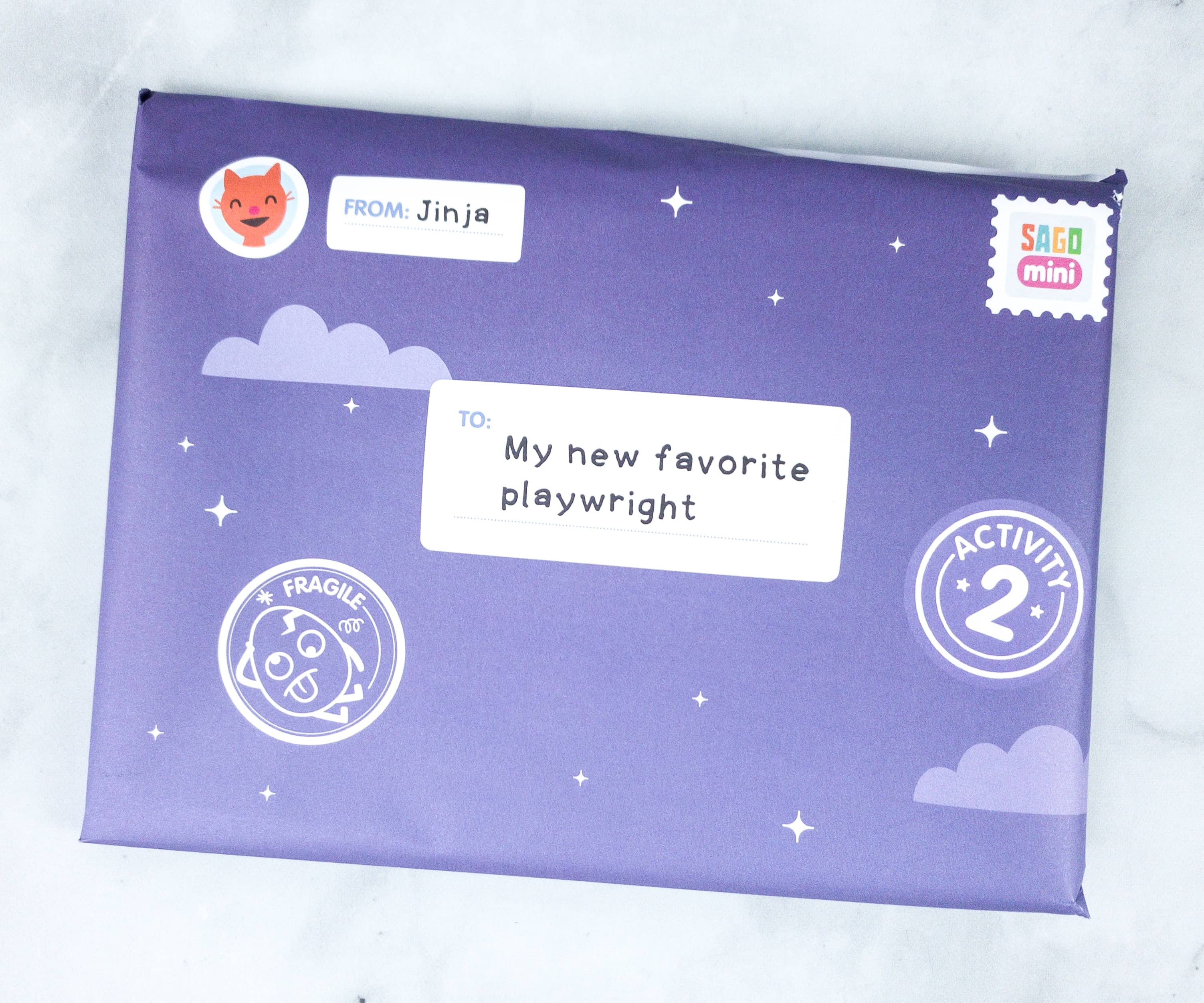 Activity # 2: Fairy Jinja Finger Puppet + Theater Props. For the second activity, kids are doing a puppet theater play!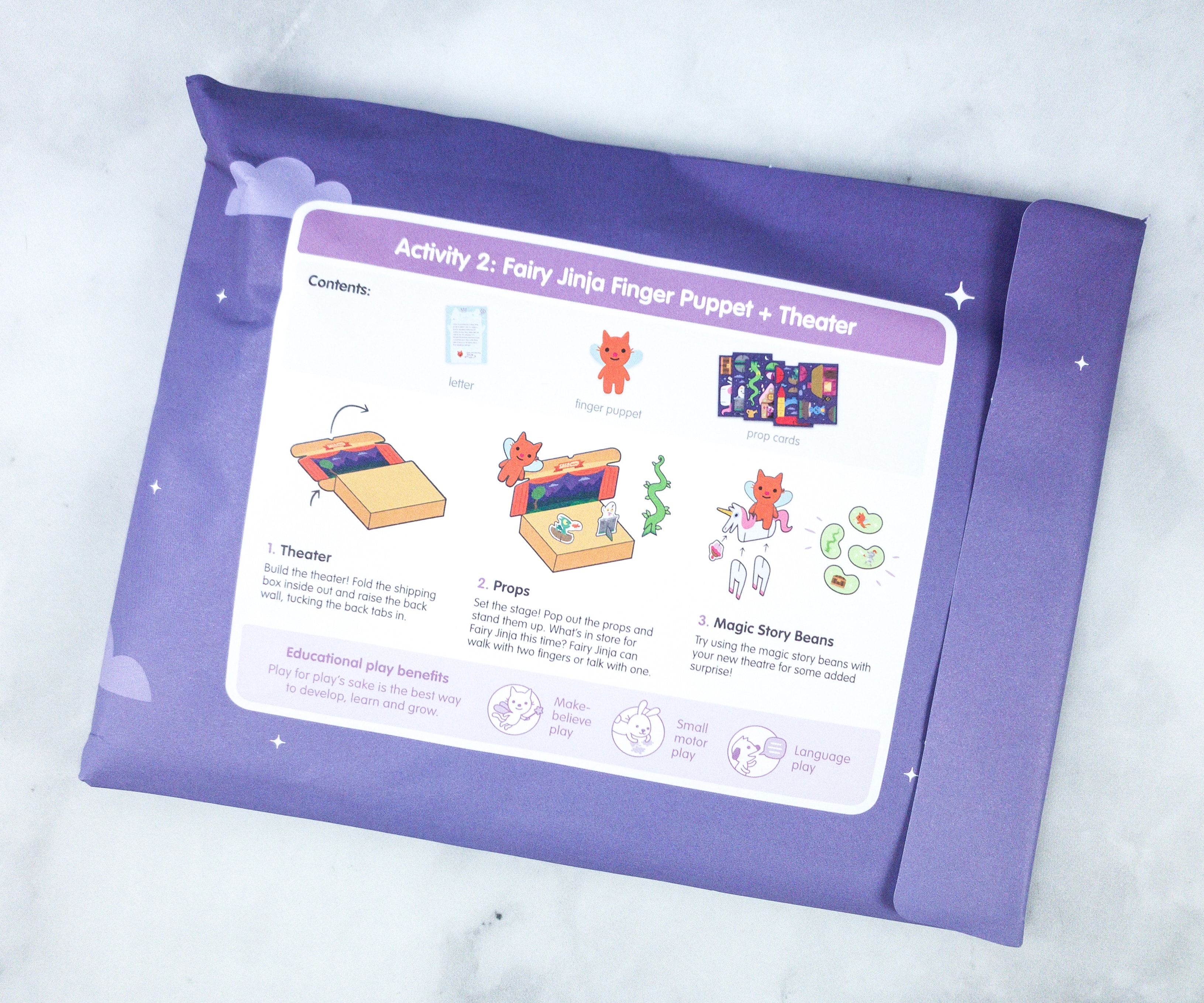 Also, the flip side of the package has instructions on how to do the second activity.
There's even a letter from Fairy Jinja, and there are lots of theater props that we can use to decorate and play with the box that was turned into a stage.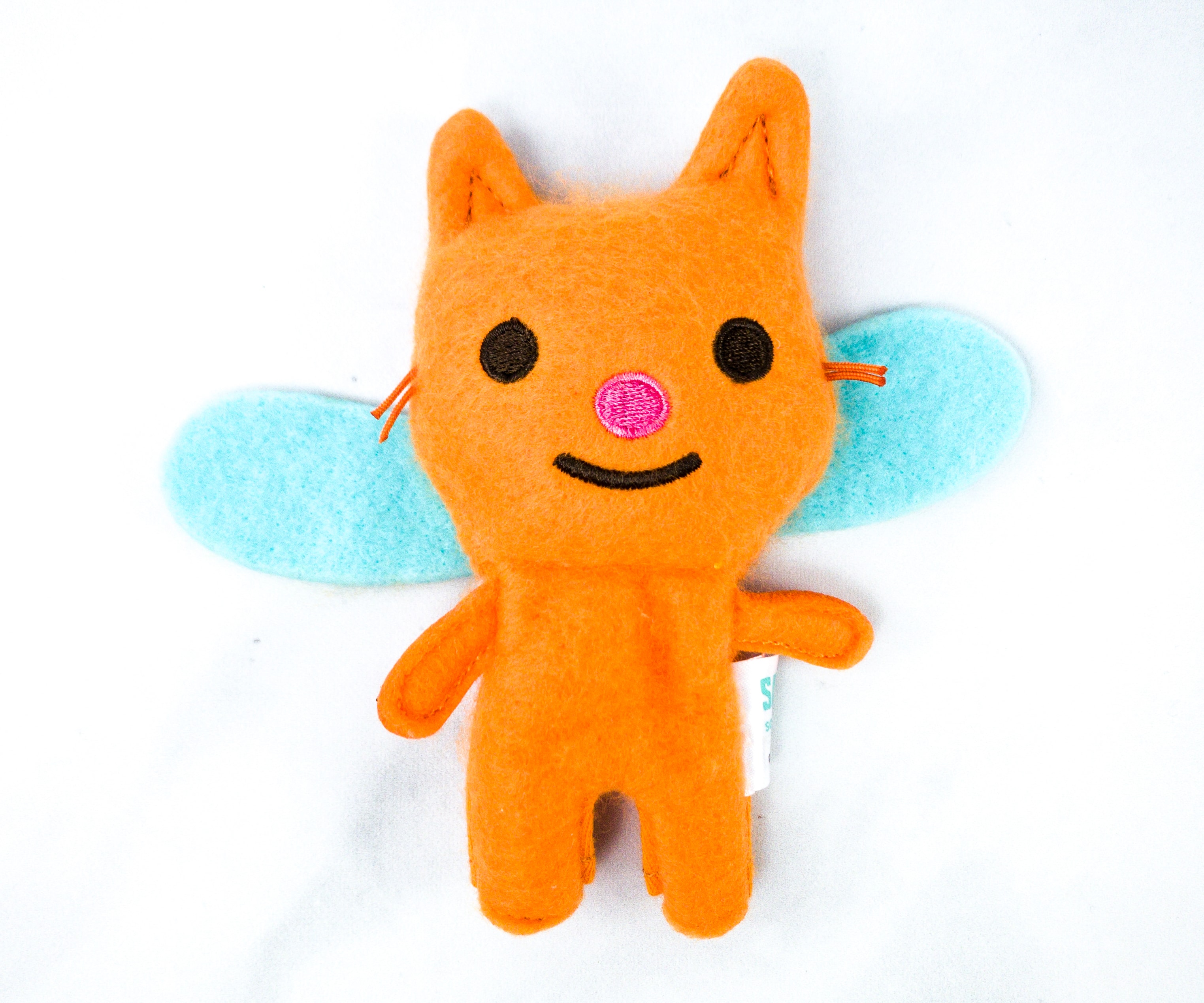 Jinja is a cat that likes to play as a fairy. The character is made out of felt.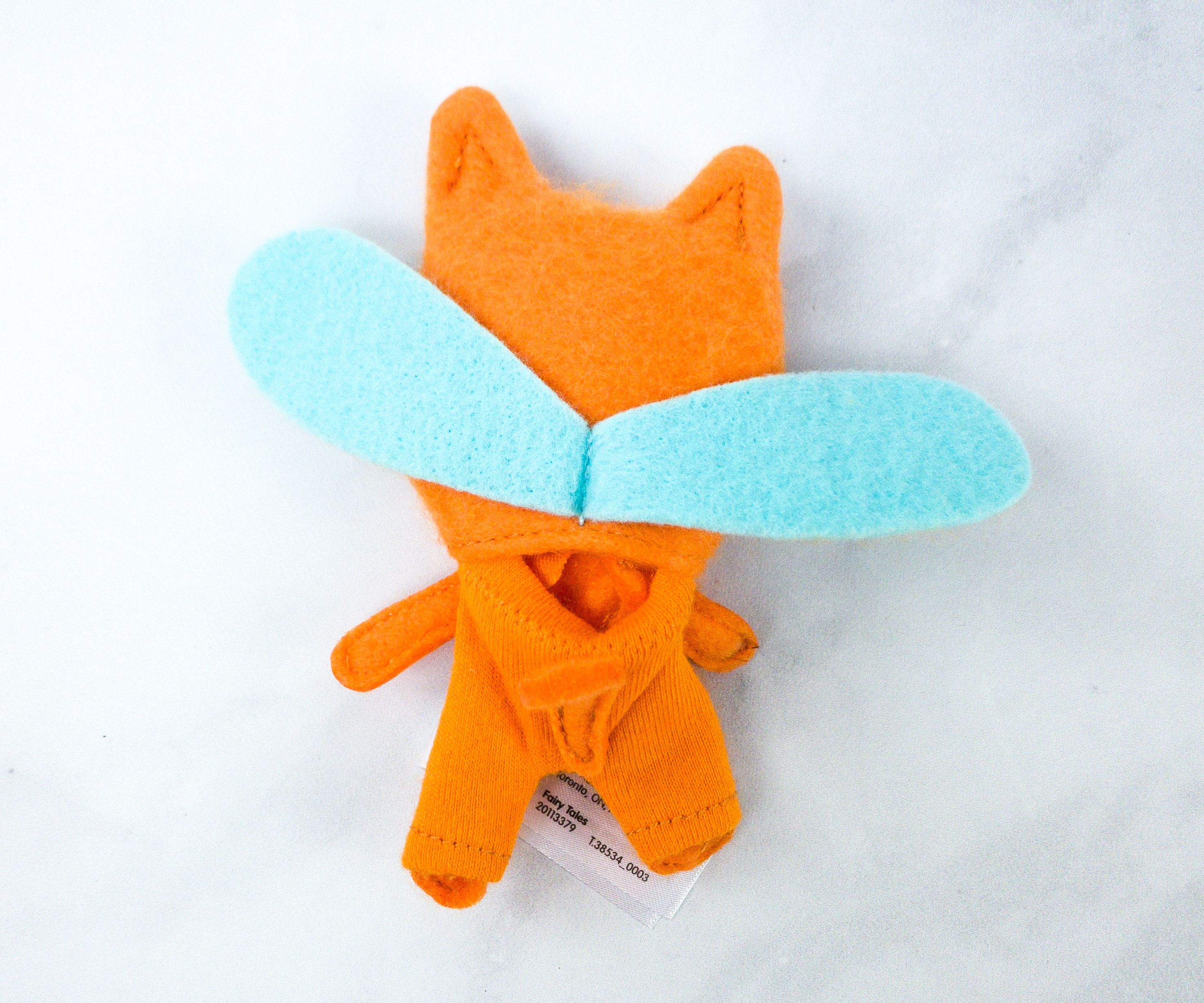 There's a hole at the back of the puppet where we can insert our finger to make it work.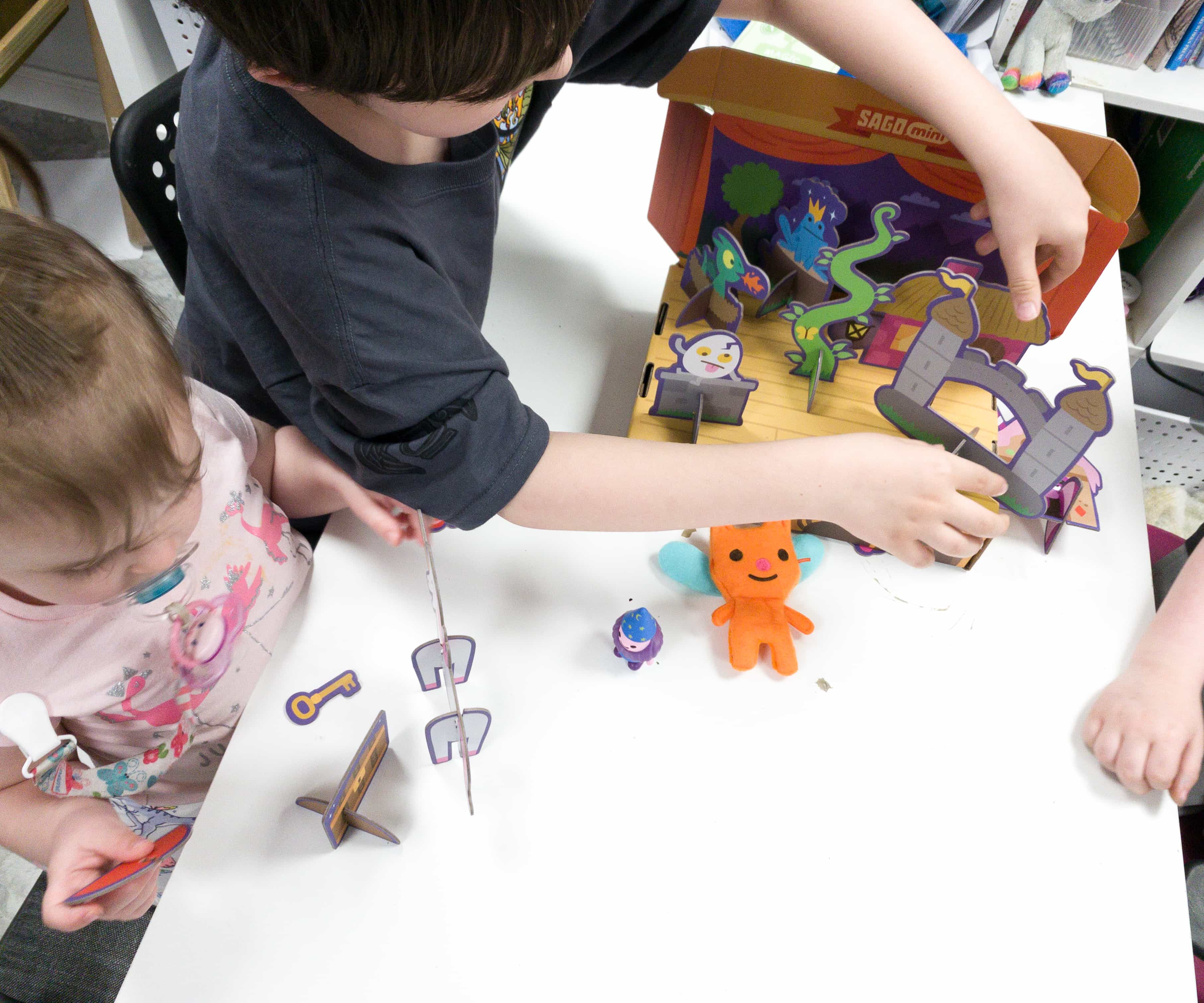 The kids decorated the stage and I think they're ready for the play!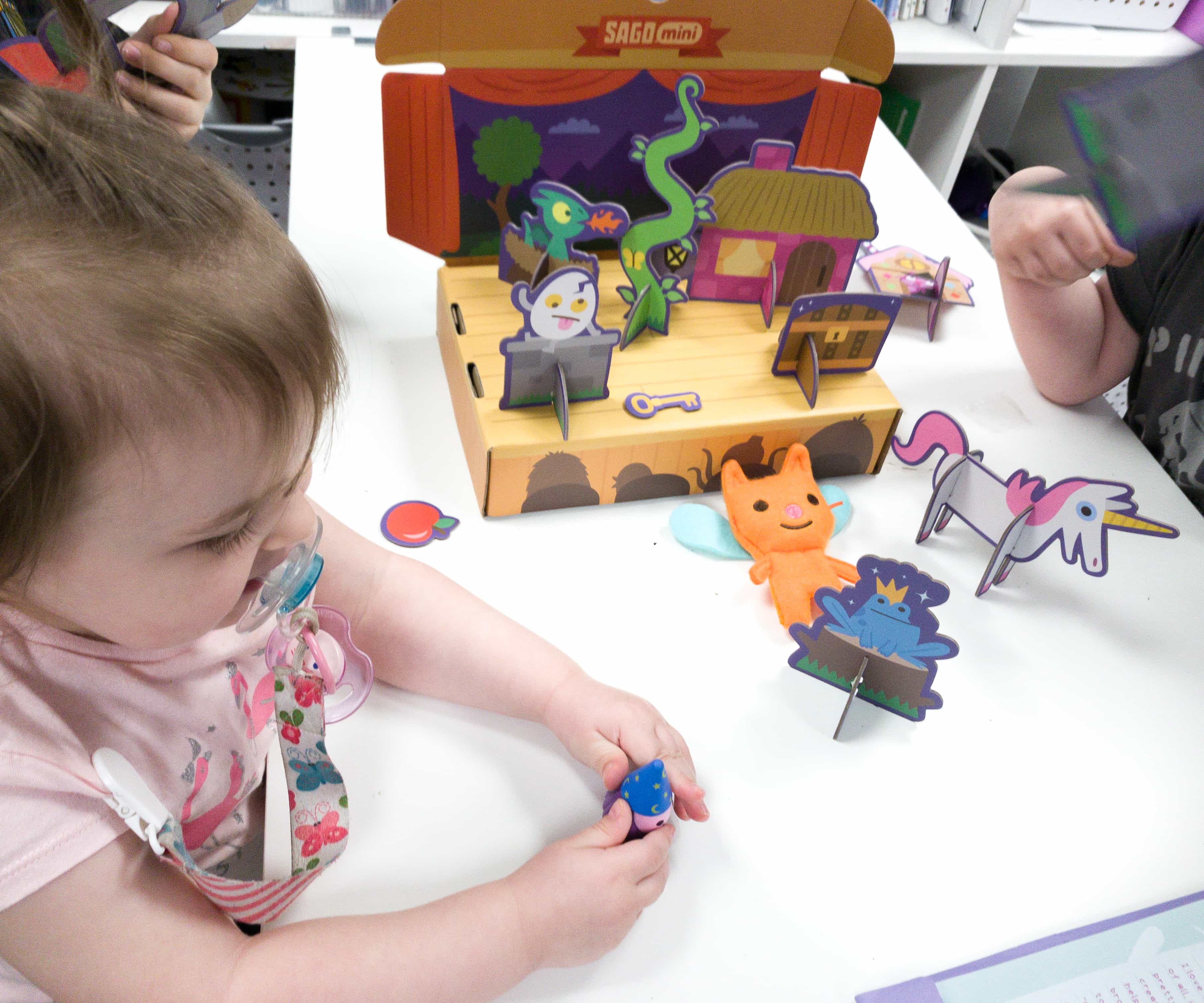 Aside from Jinja, they also included the mini figurine in their play!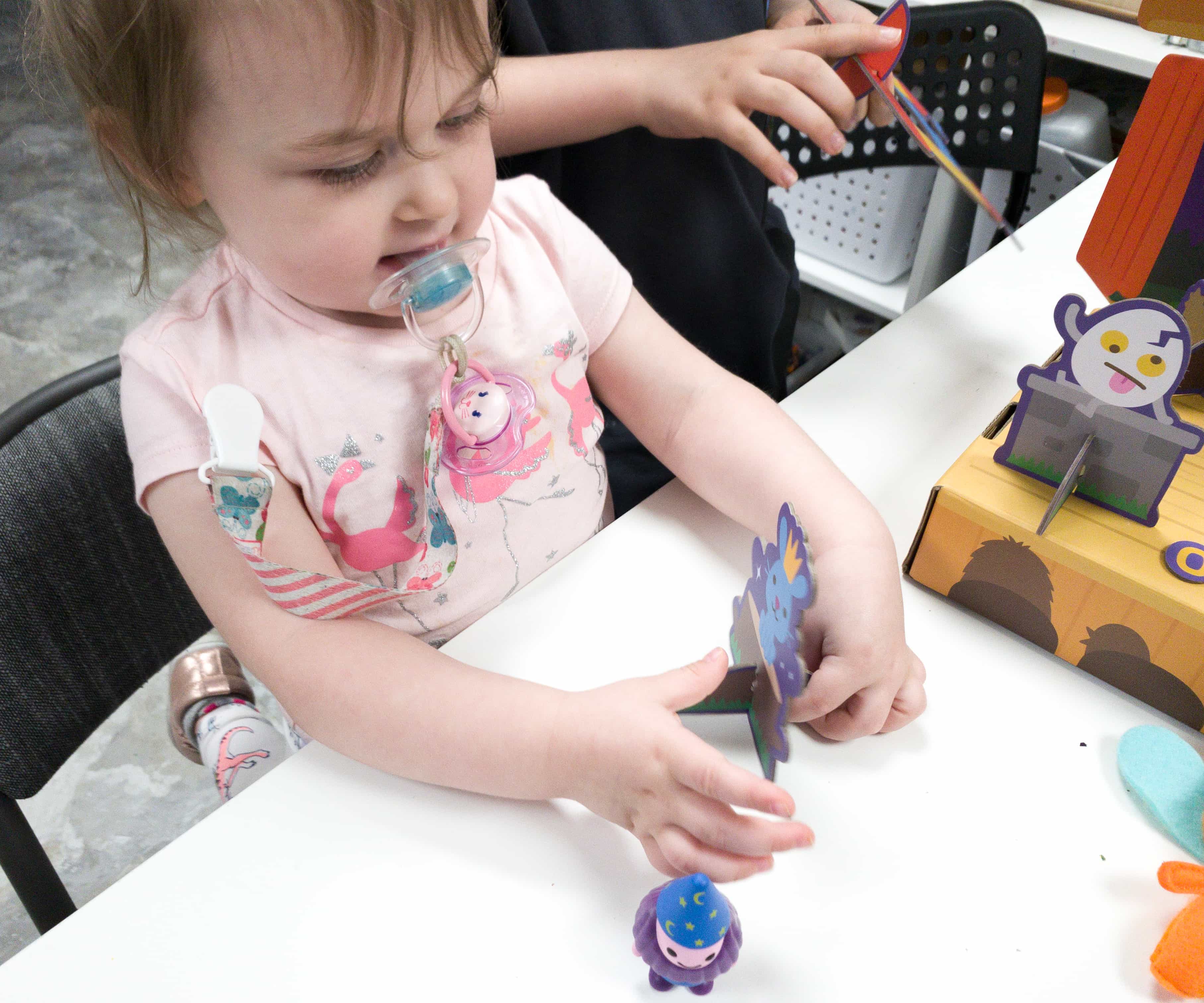 The props are cute and they look like real stage props!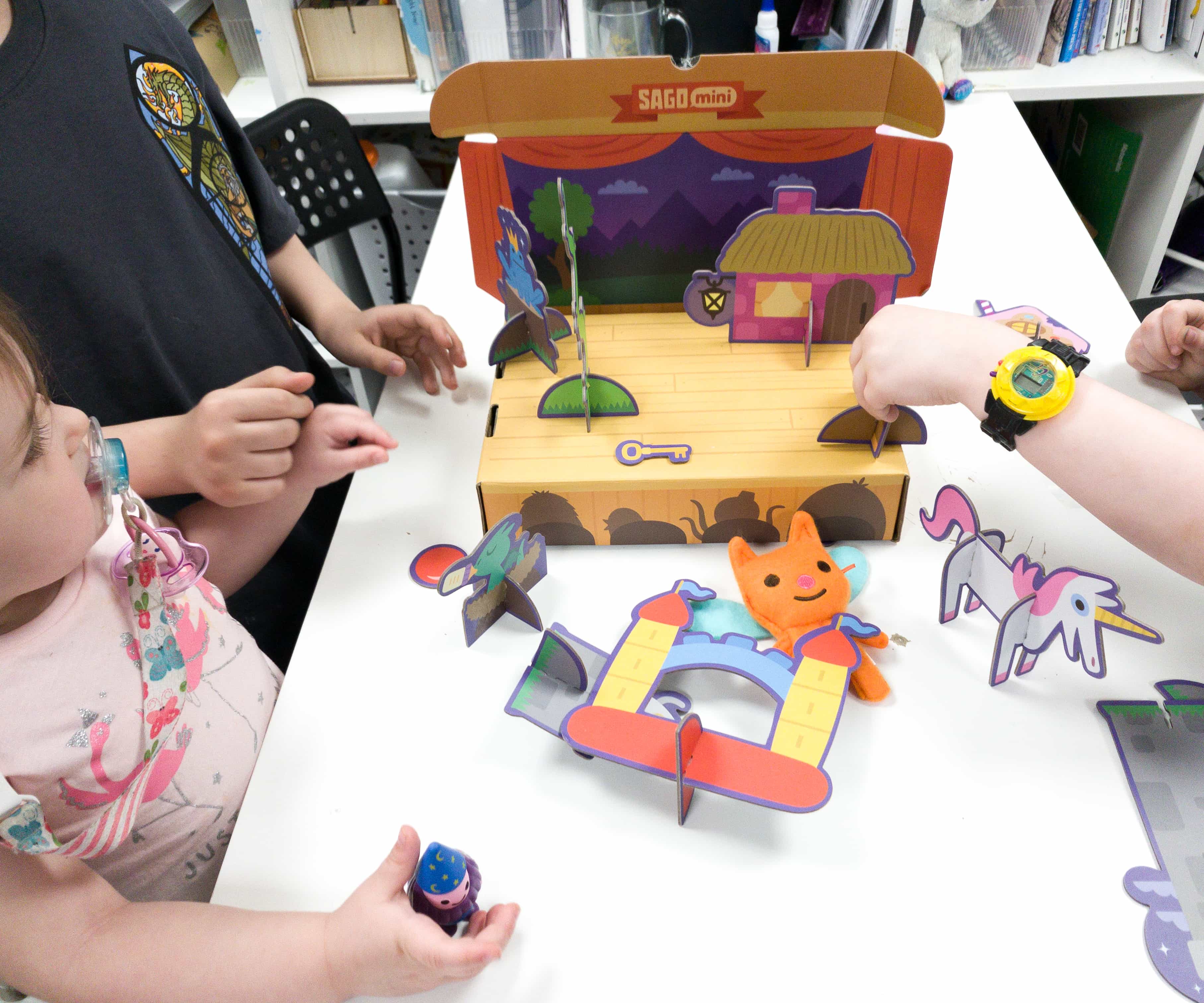 They can easily change the setting of their story as the box included lots of props!
Here's my daughter trying the finger puppet, Fairy Jinja!
She makes the character move as her brothers narrate the story!
They also love the unicorn prop, they even made Wizard Tom ride it!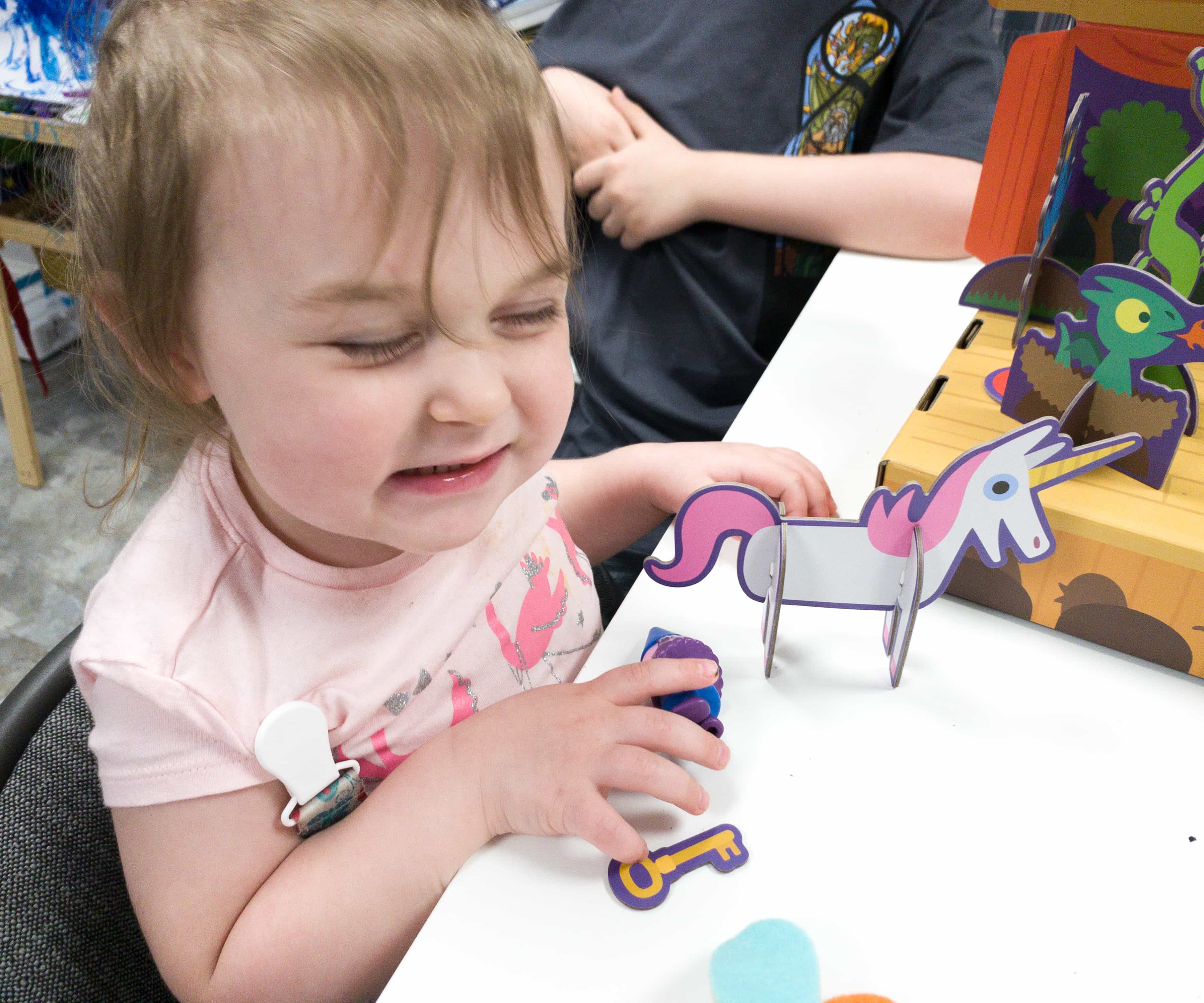 My youngest clearly enjoyed this one!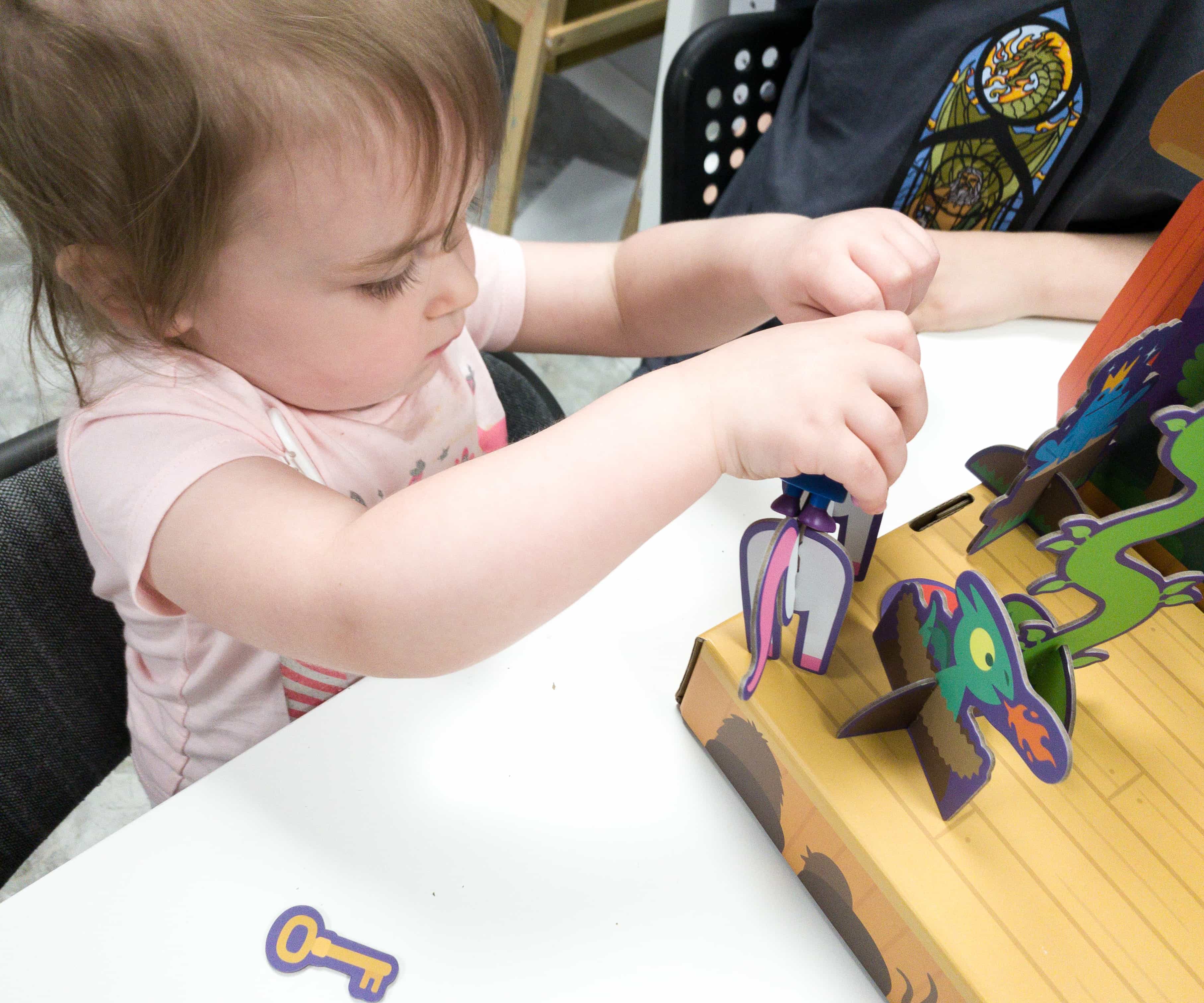 It's also another great way to showcase the kids' creativity, in designing a stage and making their own story!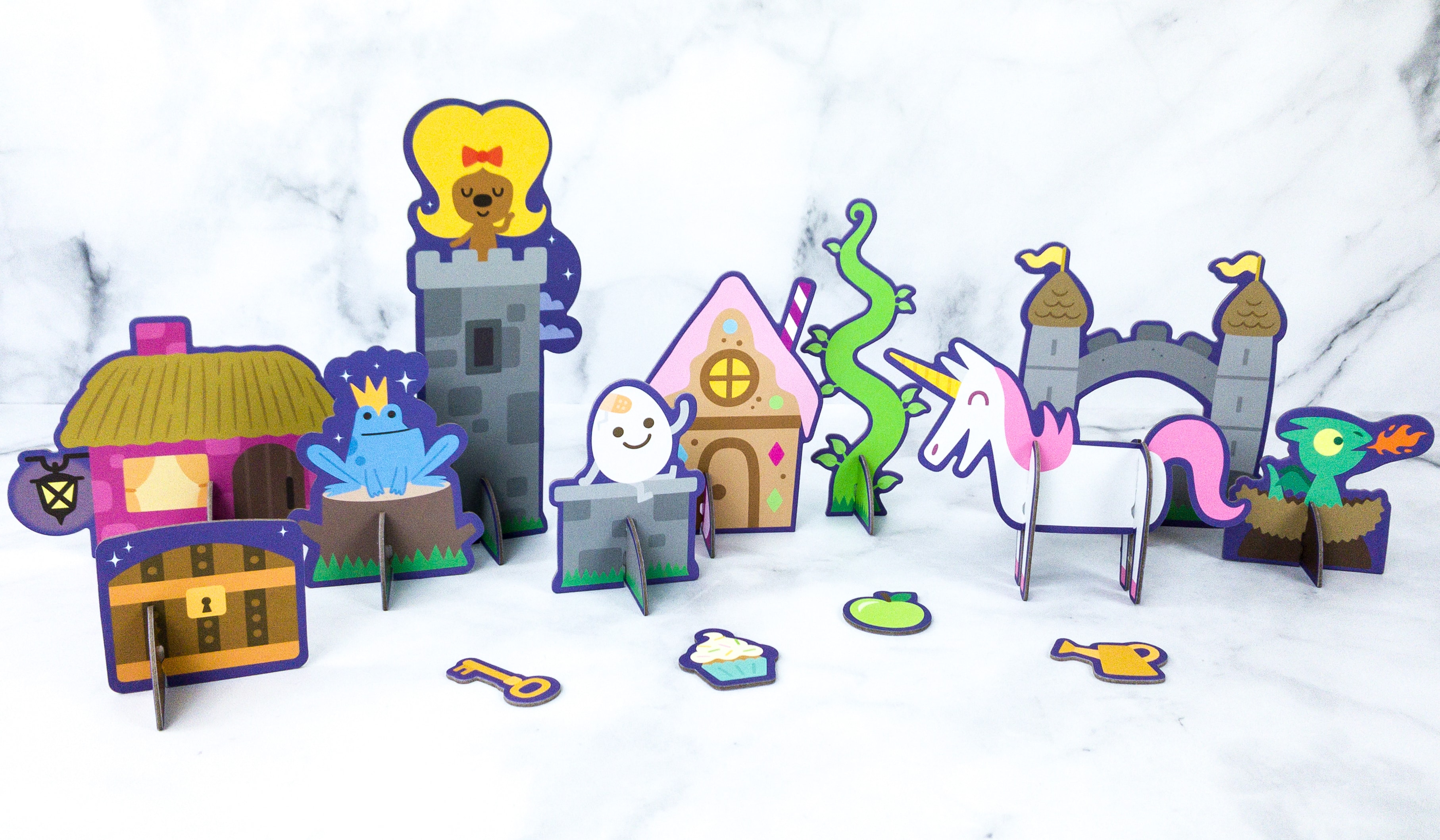 Here's everything in the pack! I can also see Humpty Dumpty in there!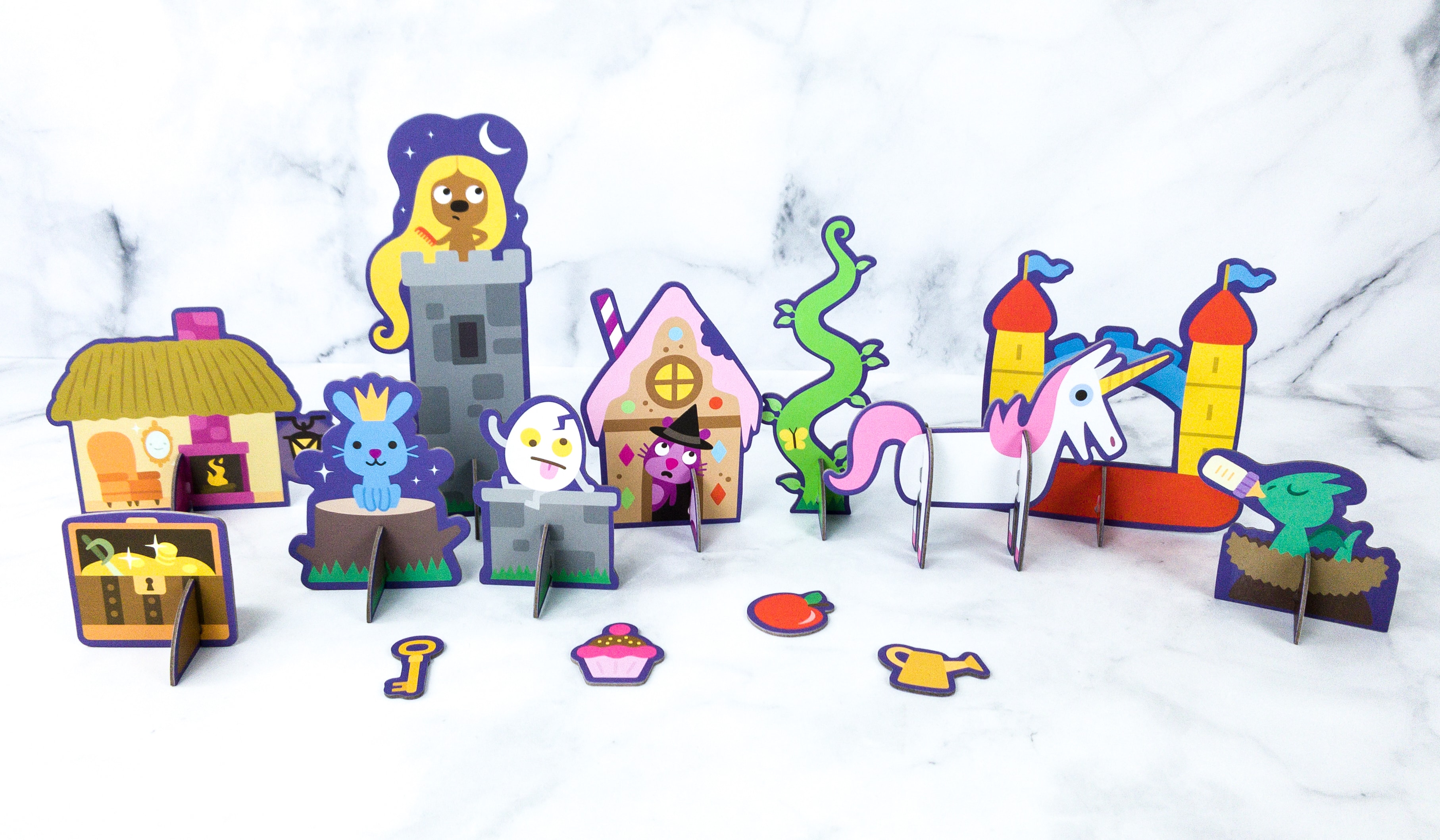 Some of these props are familiar characters from popular fairy tales!
The stage looks cool, and this would be a perfect venue for bedtime stories!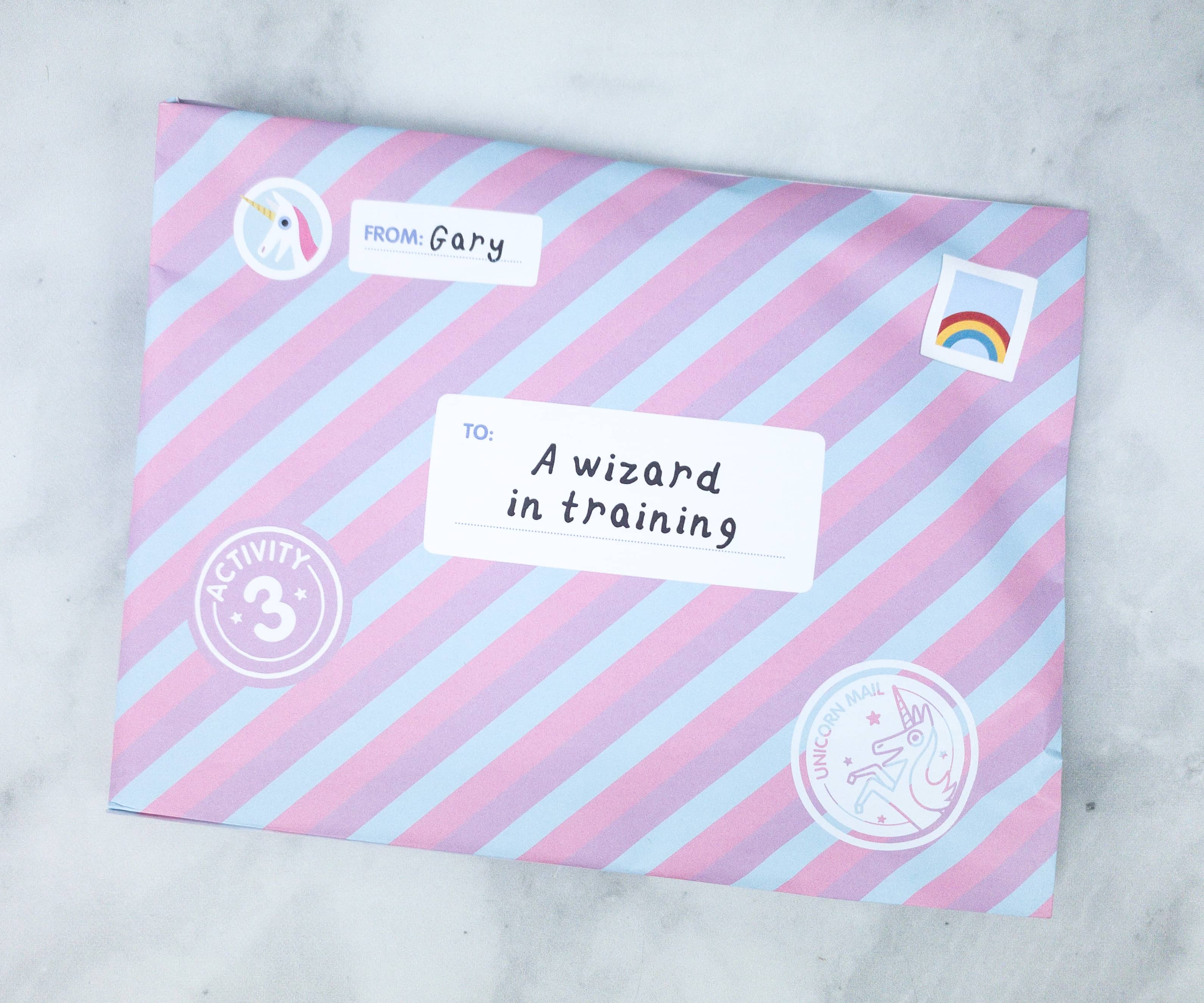 Activity # 3: Wizard Hat, Magic Wand + Gnome Home. The third activity is from Gary, and this time, we are creating some wizard props!
For this one, we are going to make a hat, a wand, and a gnome home!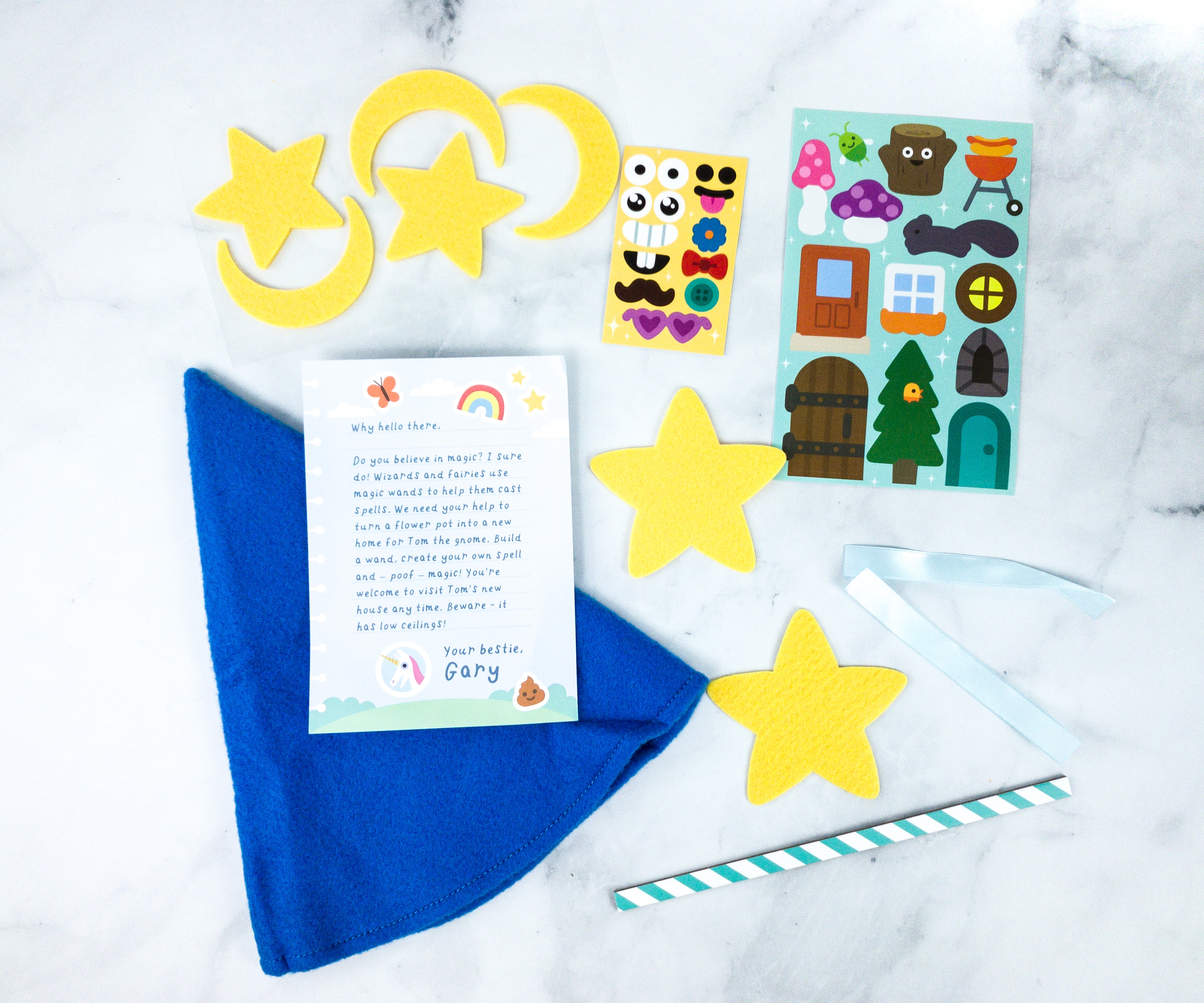 There's also a letter from Gary the unicorn!
The box included a blue wizard hat, and some stars and moon stickers.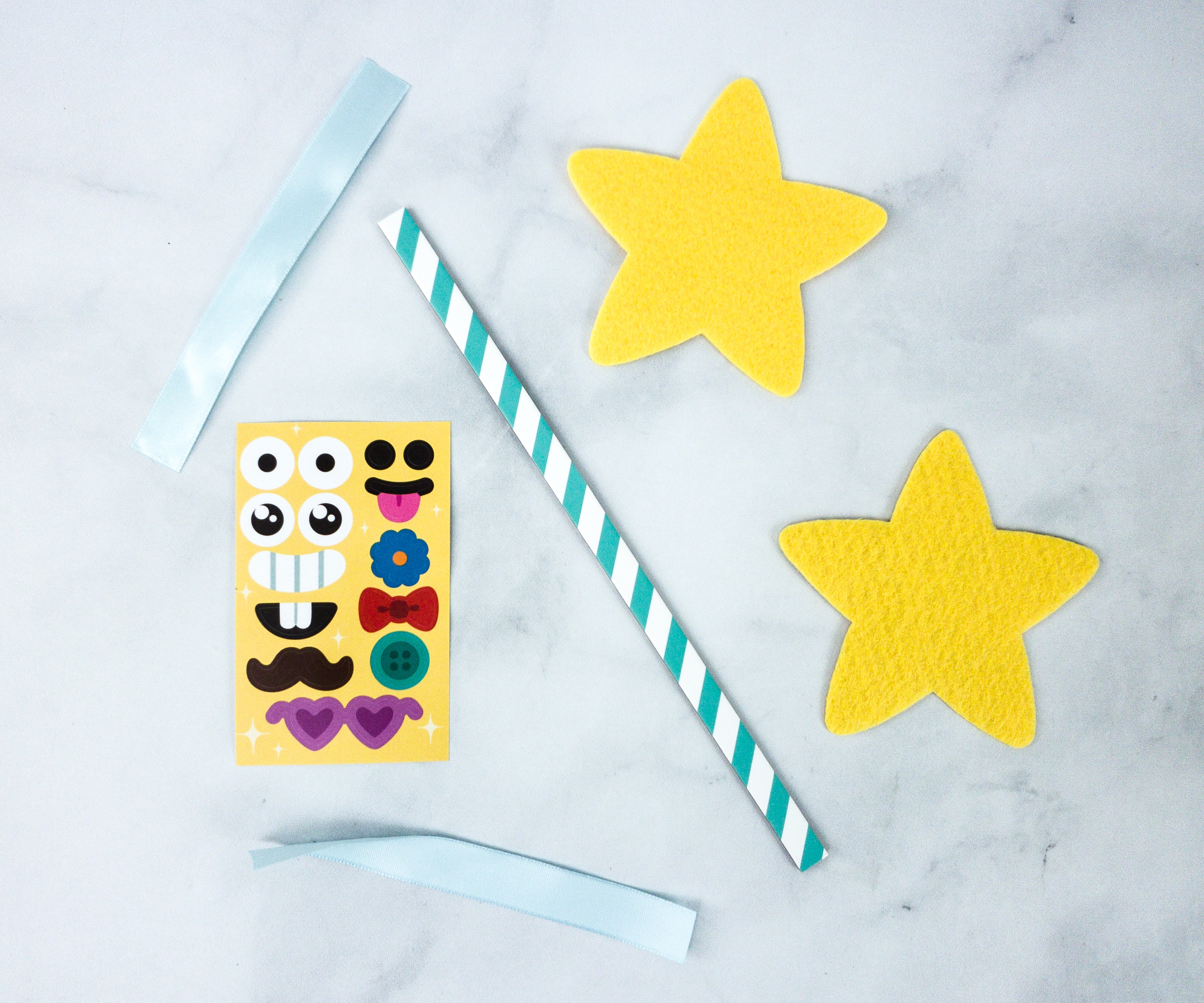 For the wand, we got another set of stickers, ribbons, and a wand handle.
There's also a set of home stickers for the gnome home.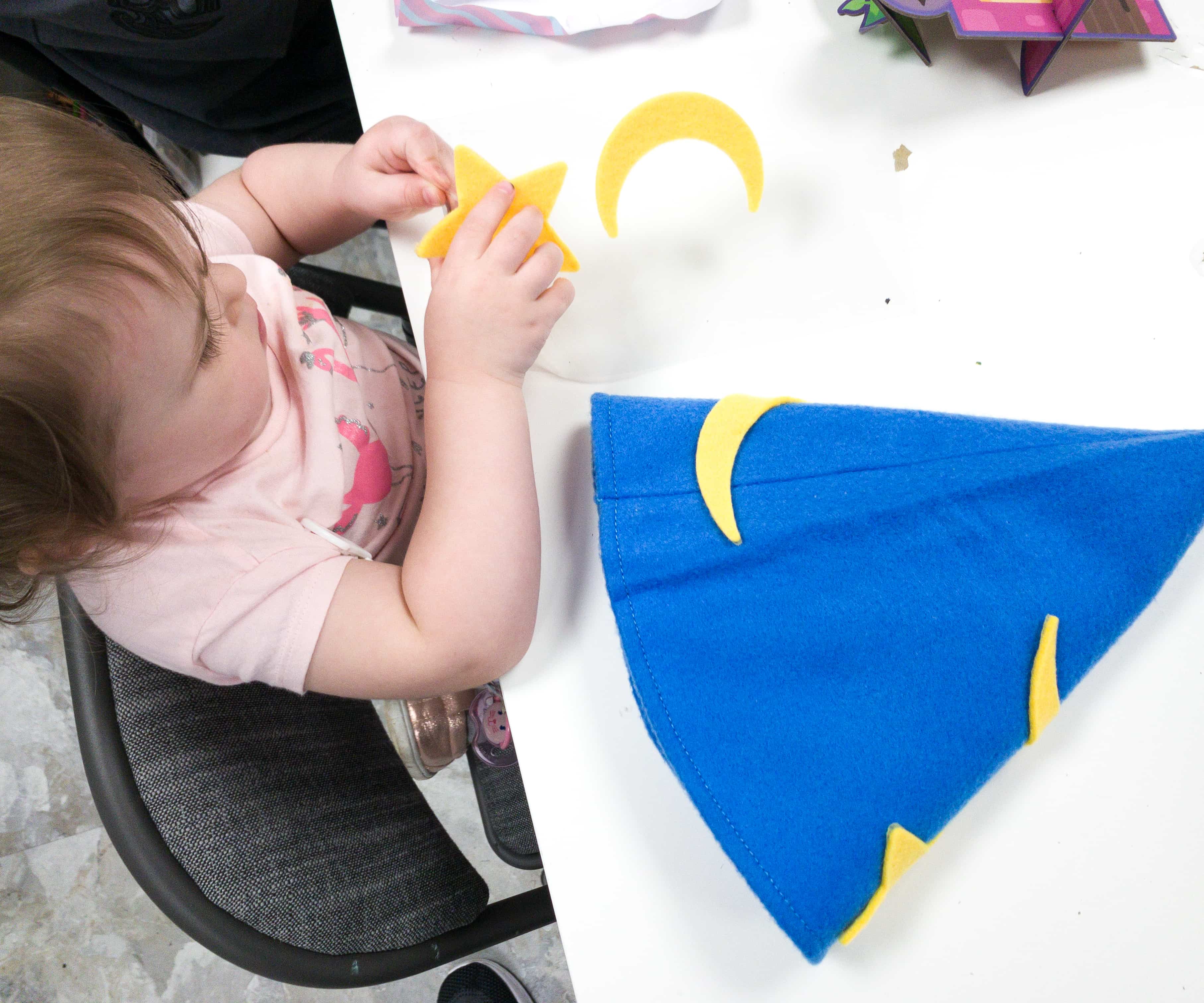 You just have to stick the moon and star hat stickers to the blue hat.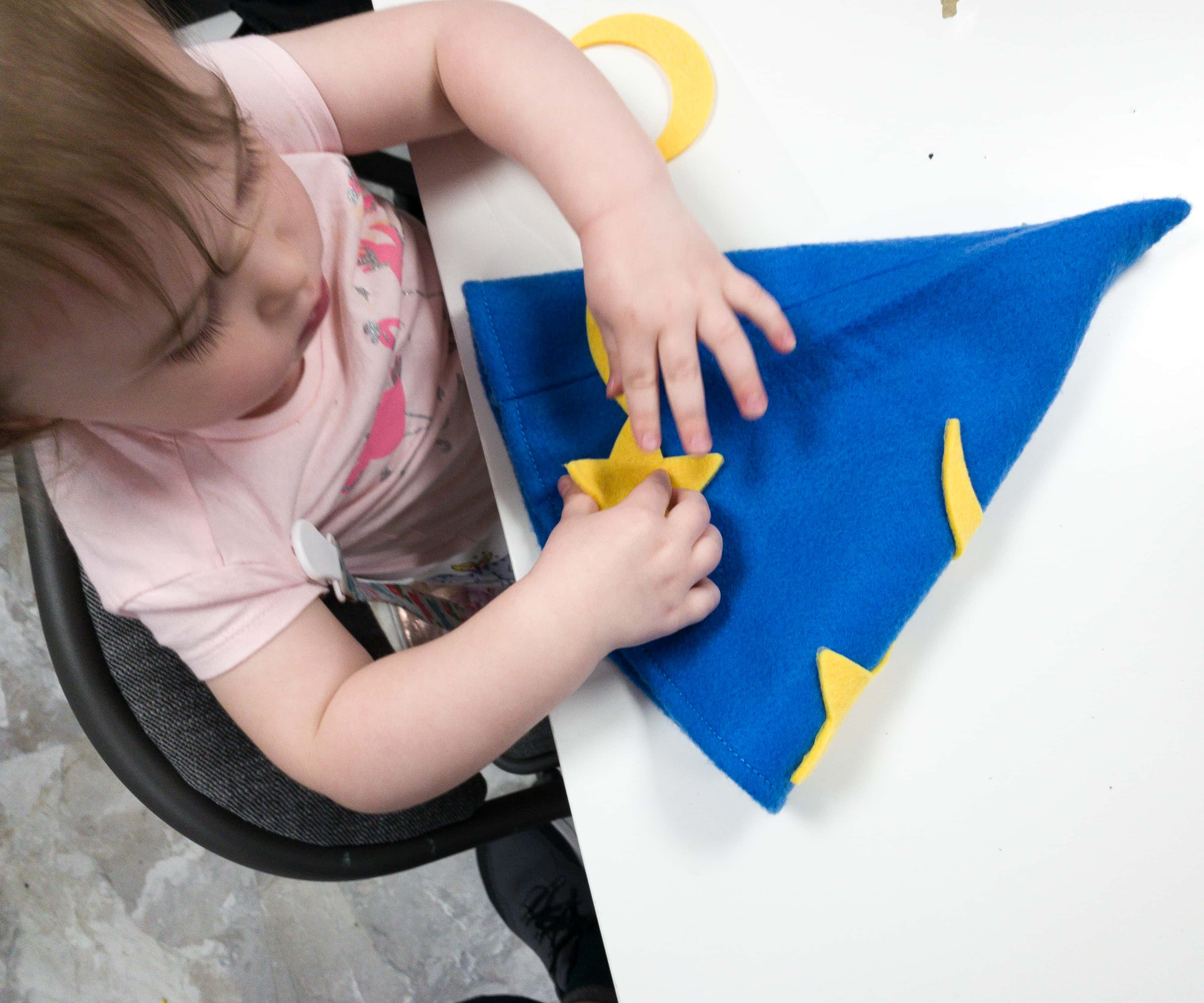 It's easy, my youngest did it without much help!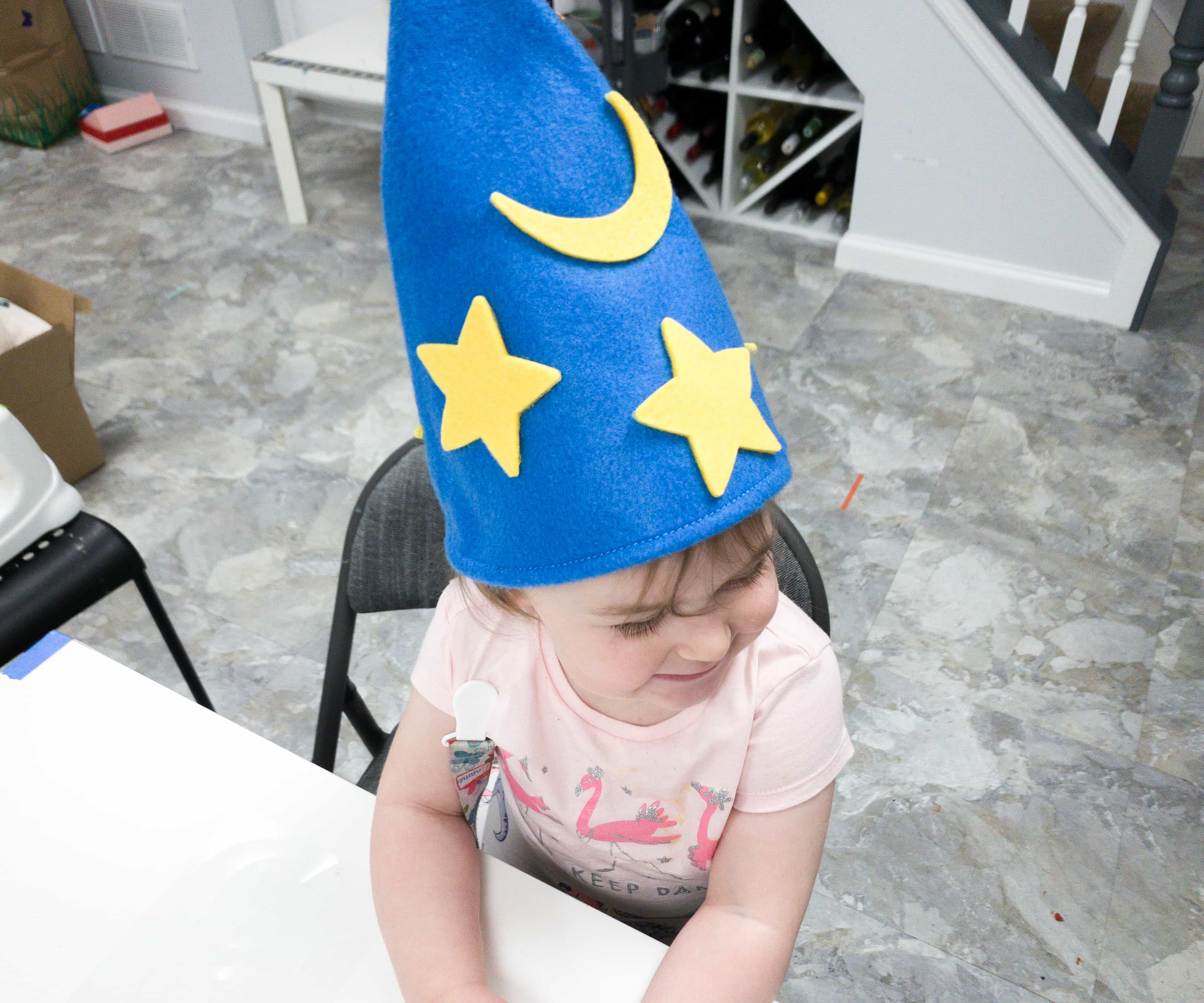 It turned out cute!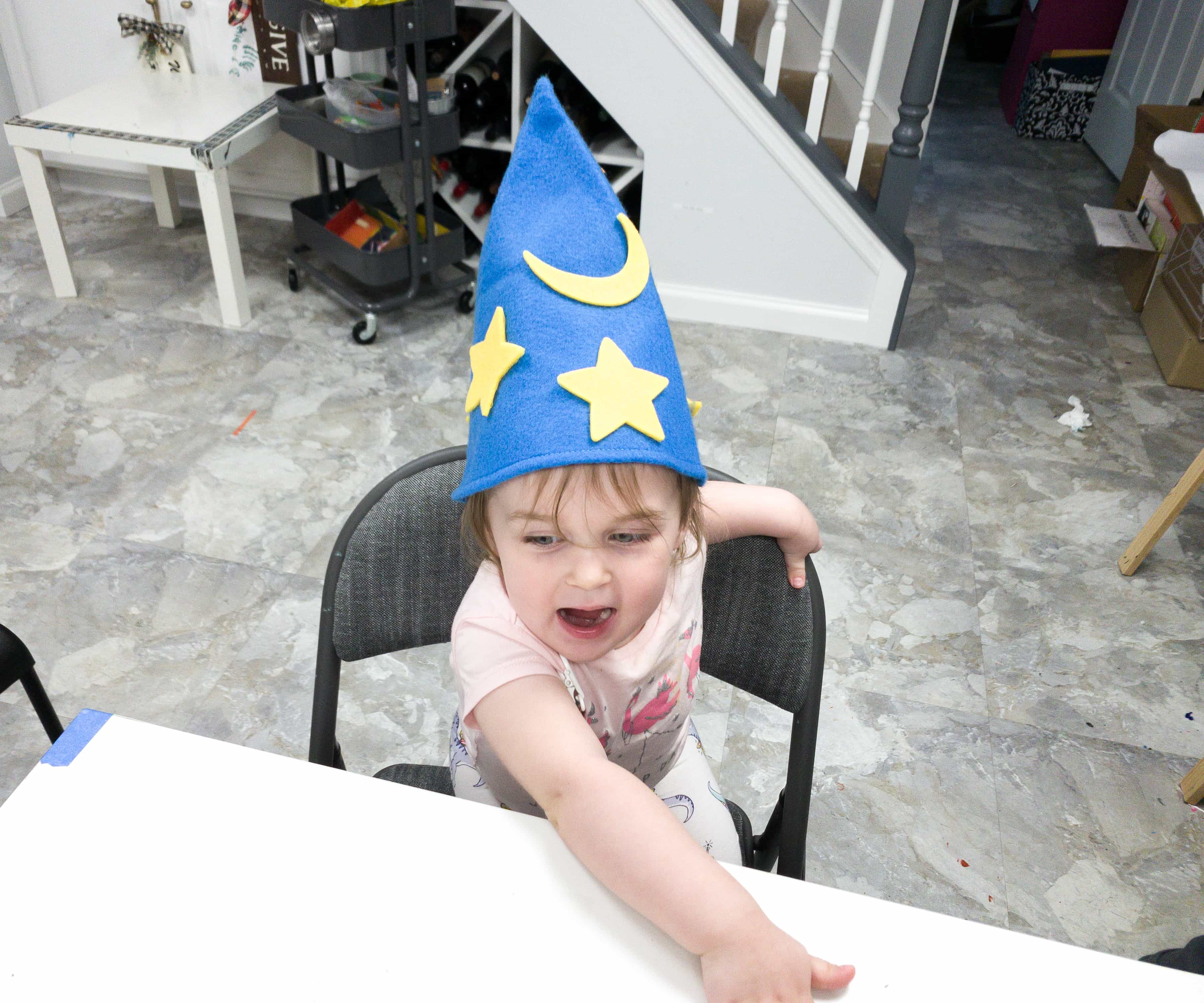 She's definitely enjoying her wizard hat, all that's missing is a robe, and a wand!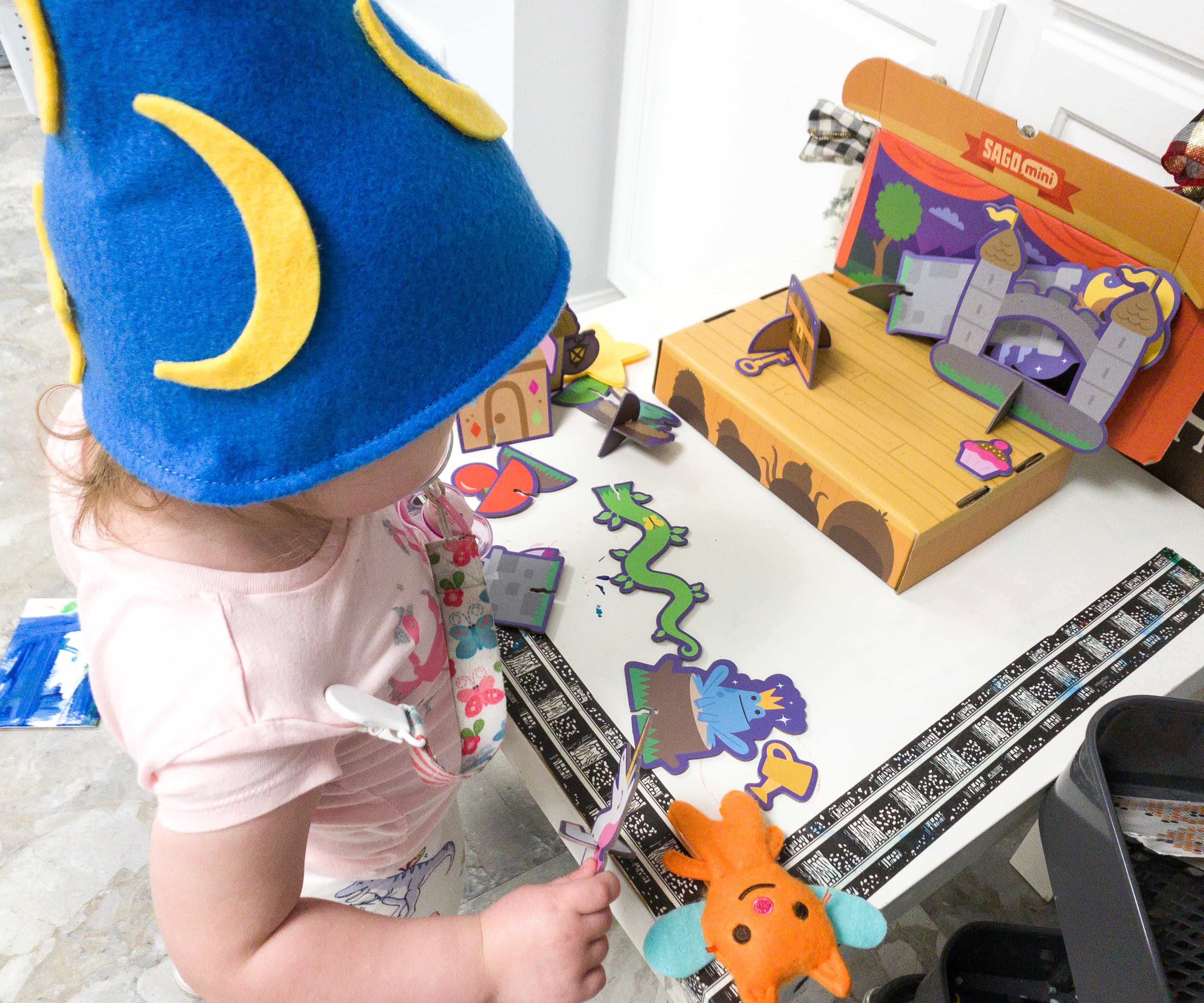 She even put the hat on when playing with the other items from the box!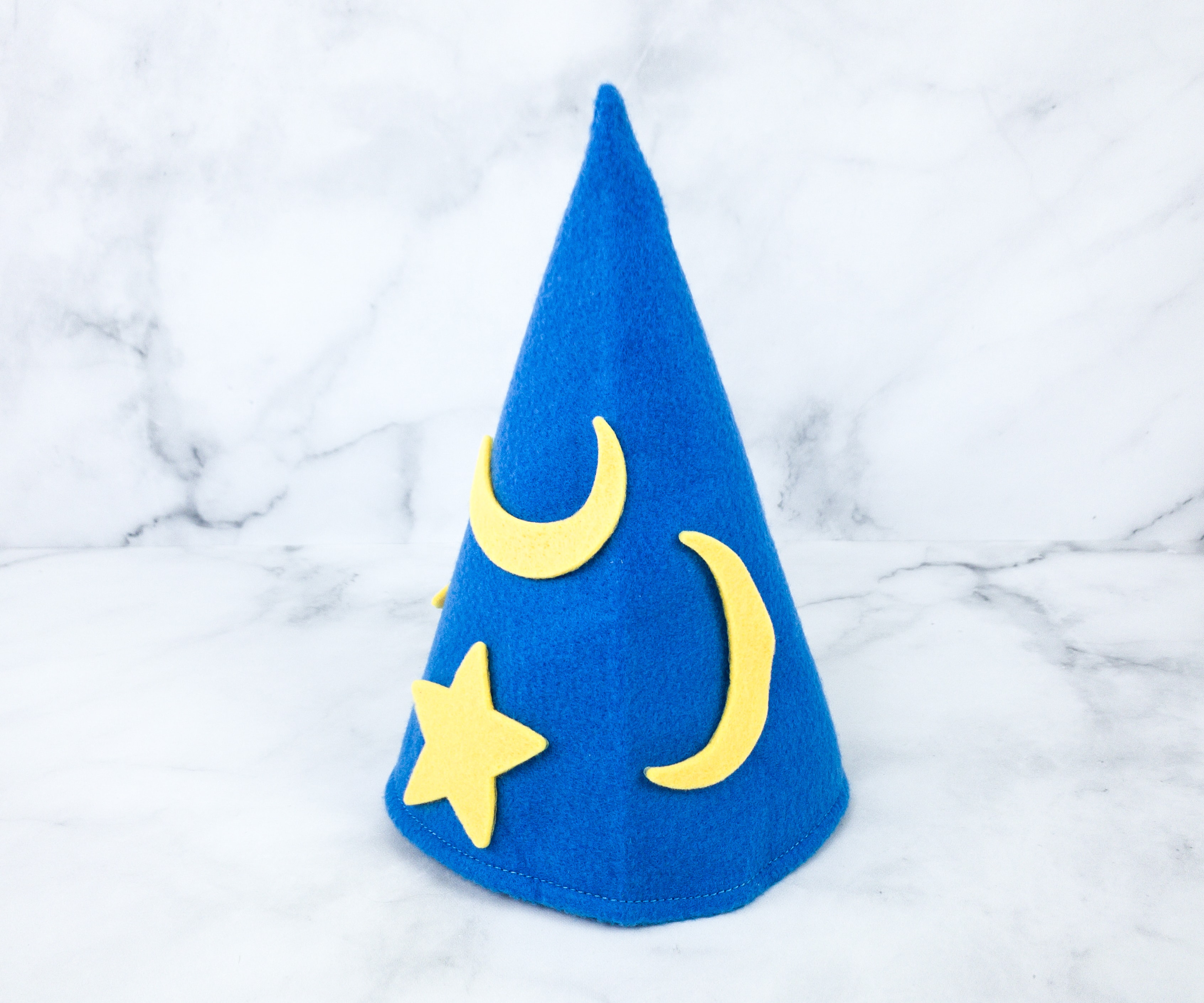 Here's a closer look at the finished hat!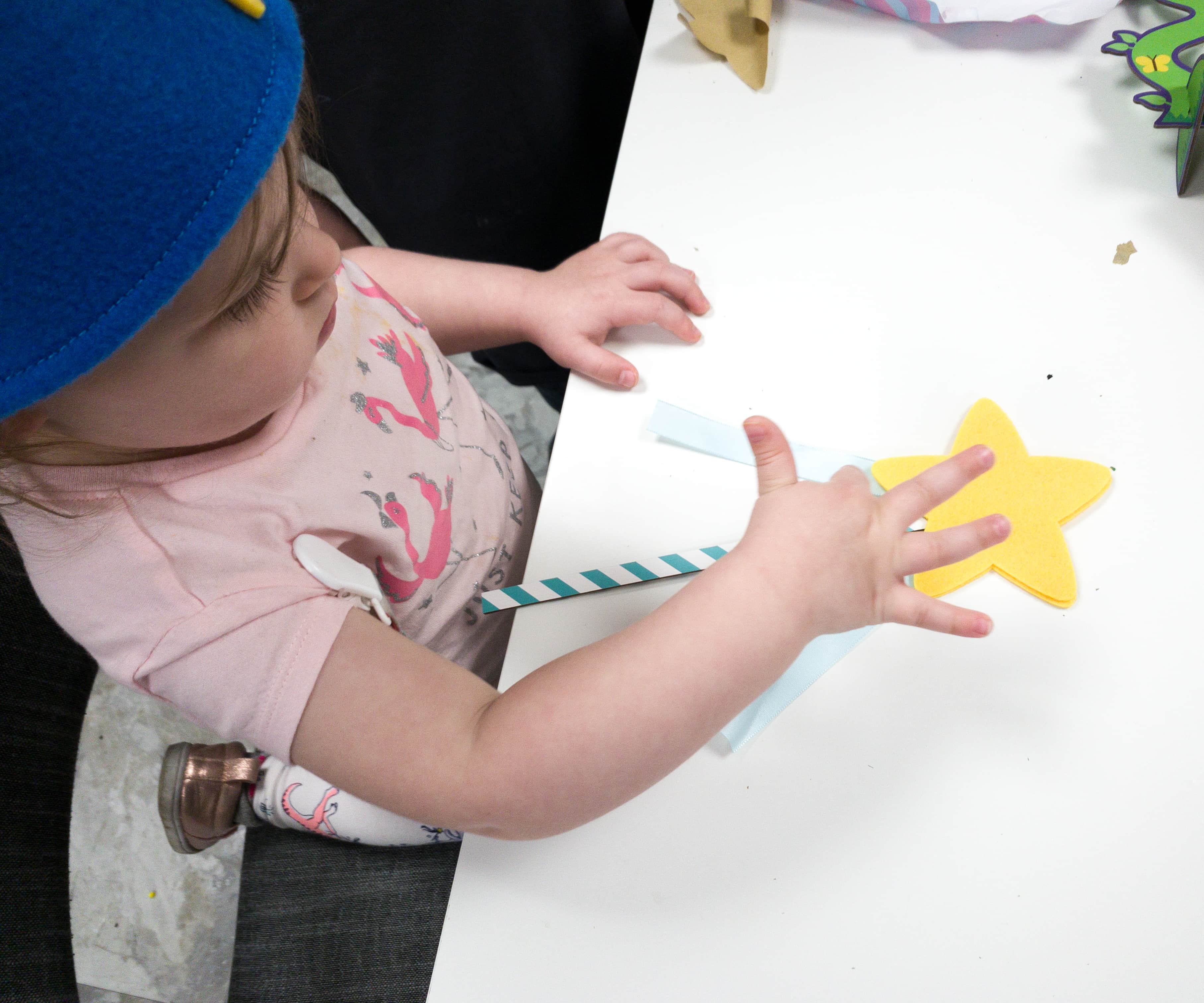 To make the wand, they just need to sandwich the wand handle and ribbon between the 2 wand stars.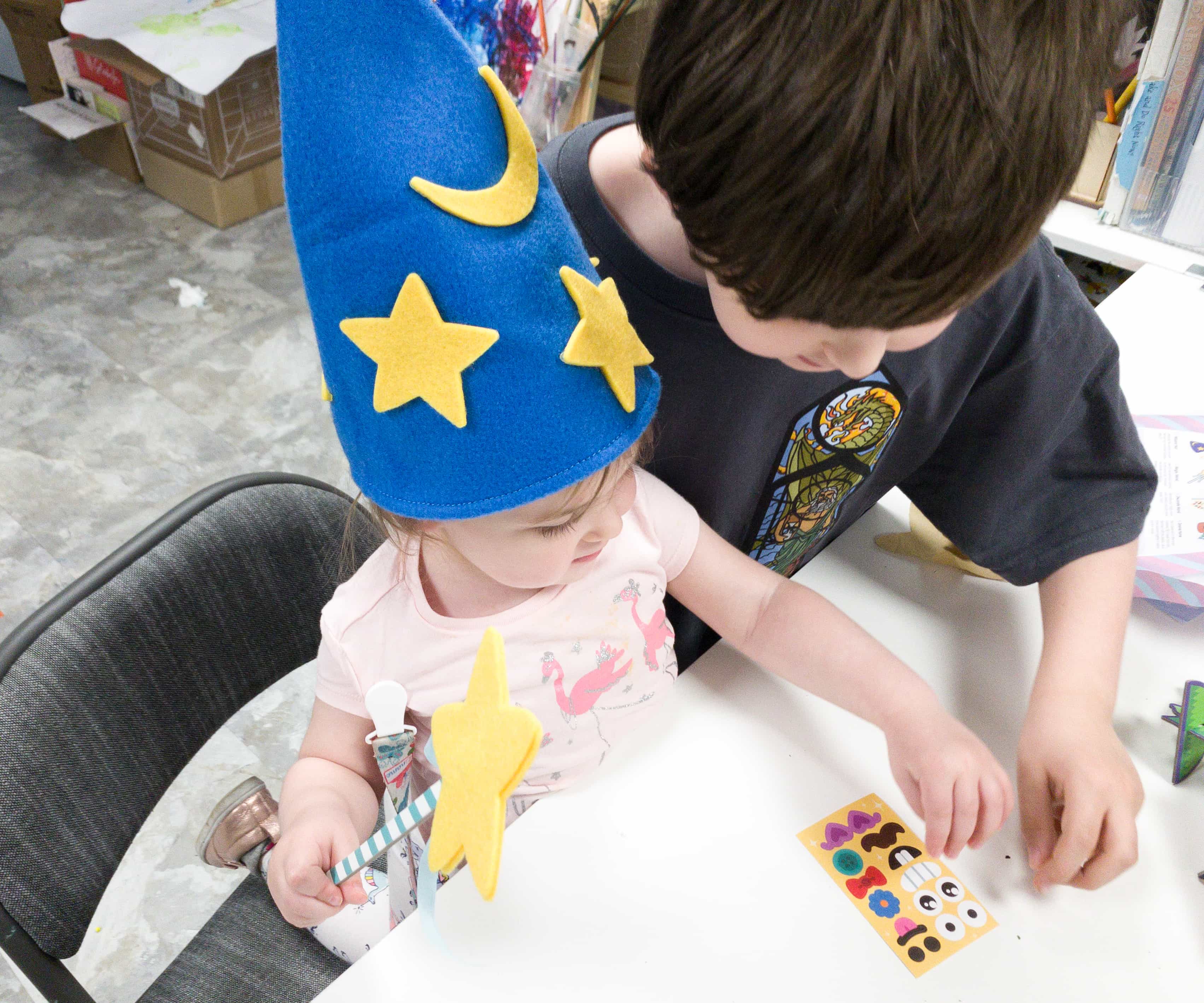 They choose some stickers that they will use to decorate the wand.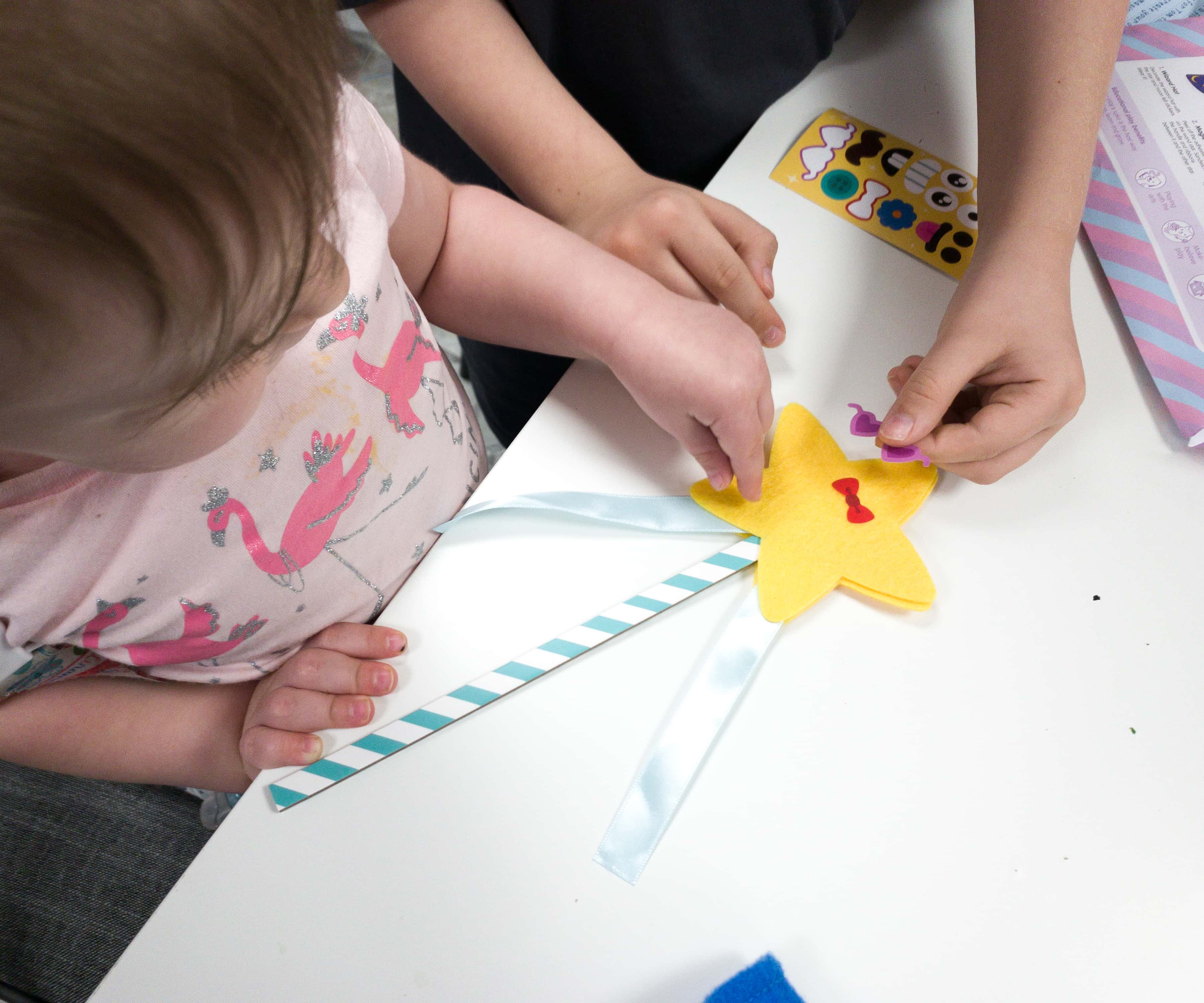 They added their choice of stickers to the star to make wand look cooler!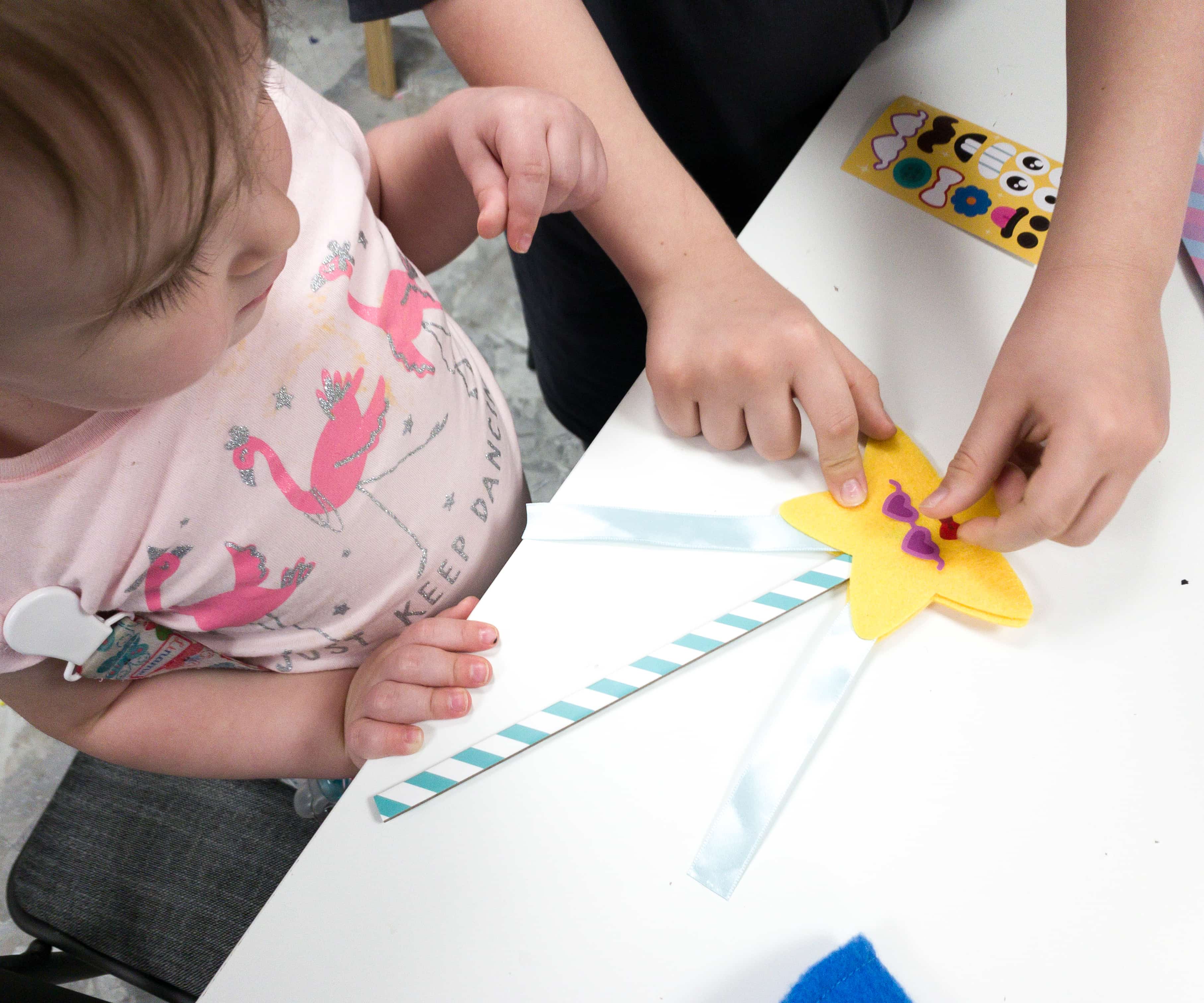 I think they're going for a face here!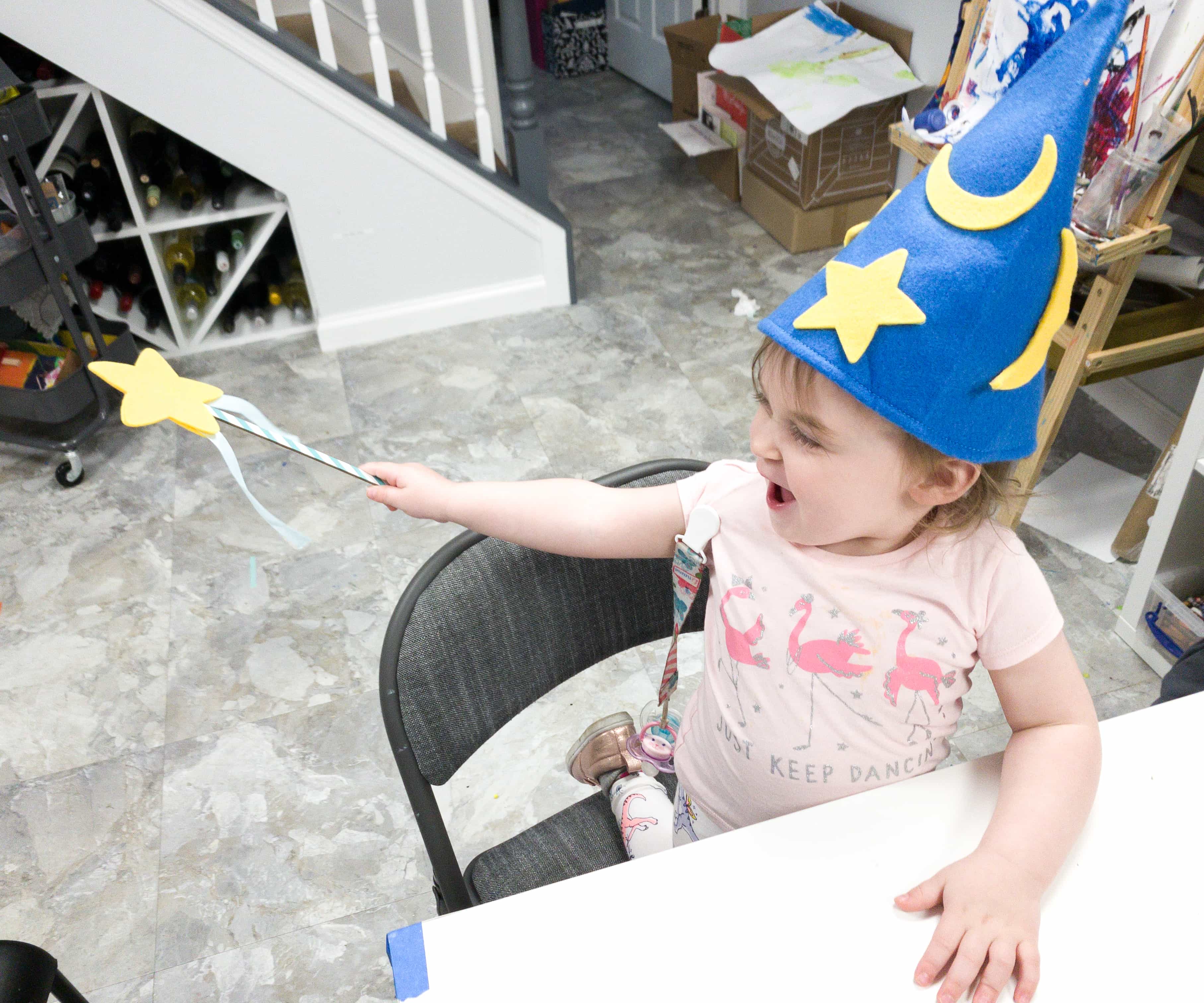 My daughter tried her wand, and it looks magical!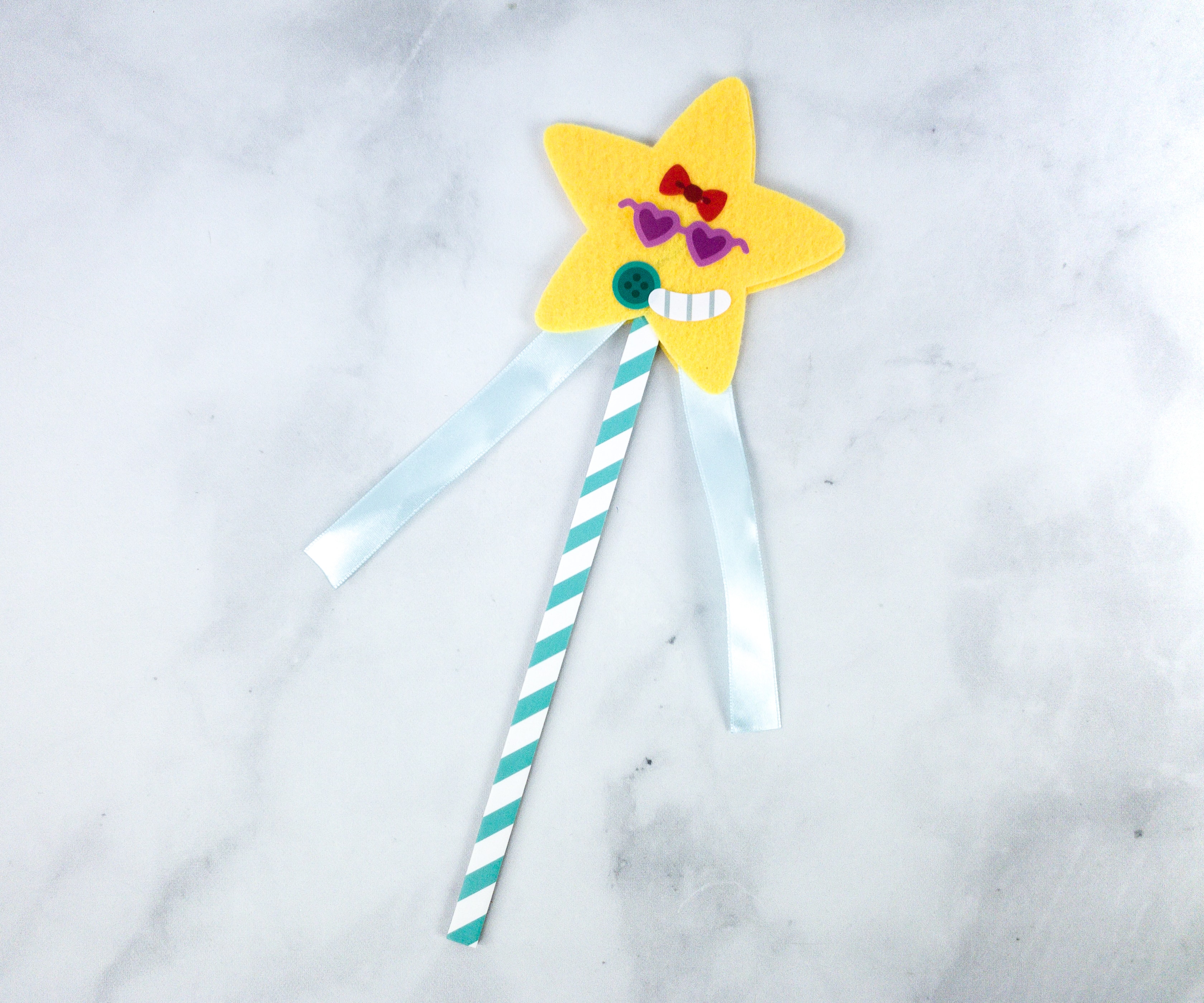 Here's the final look of the wand, they really gave it a face! So cute!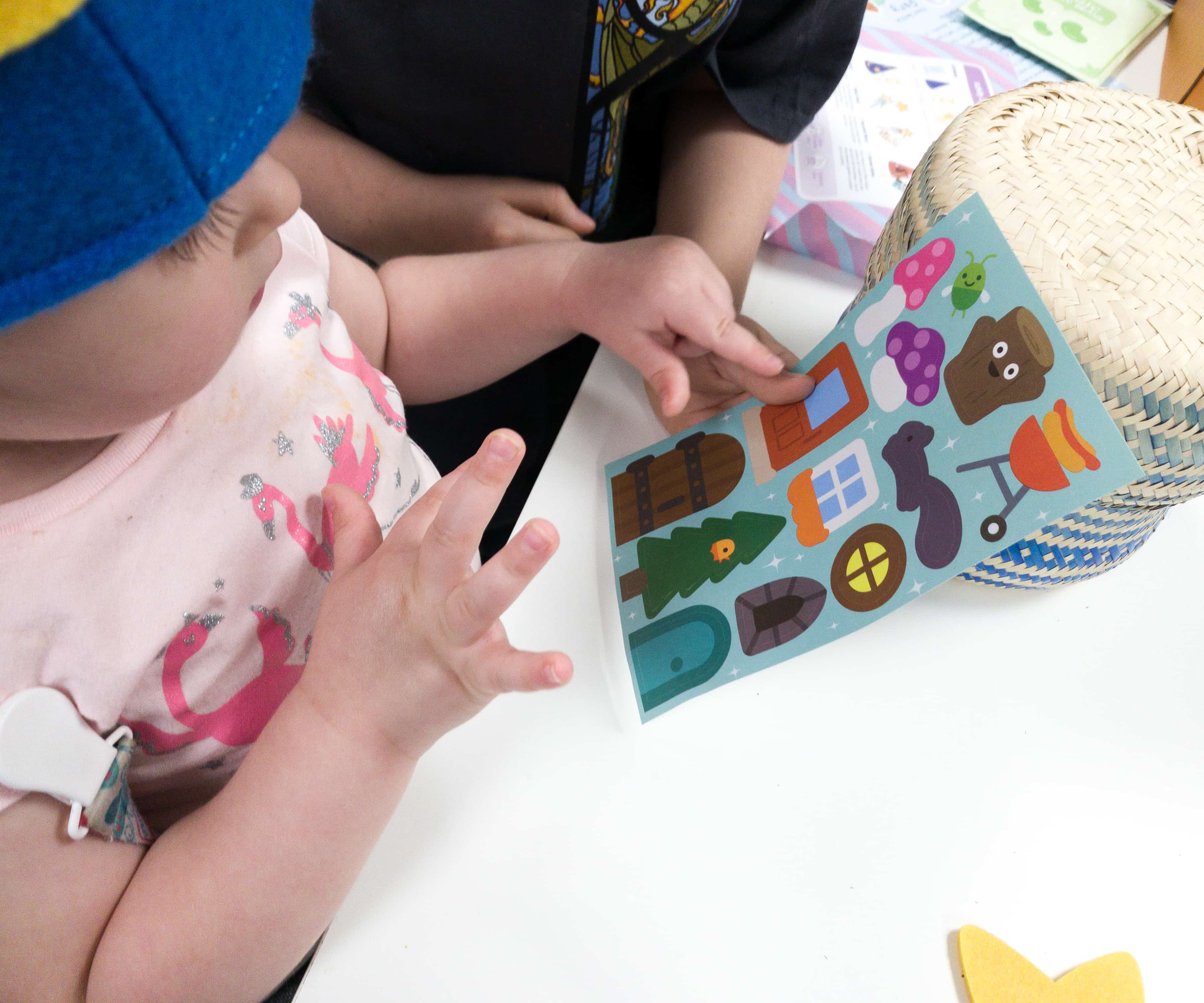 Lastly, we're making the gnome home.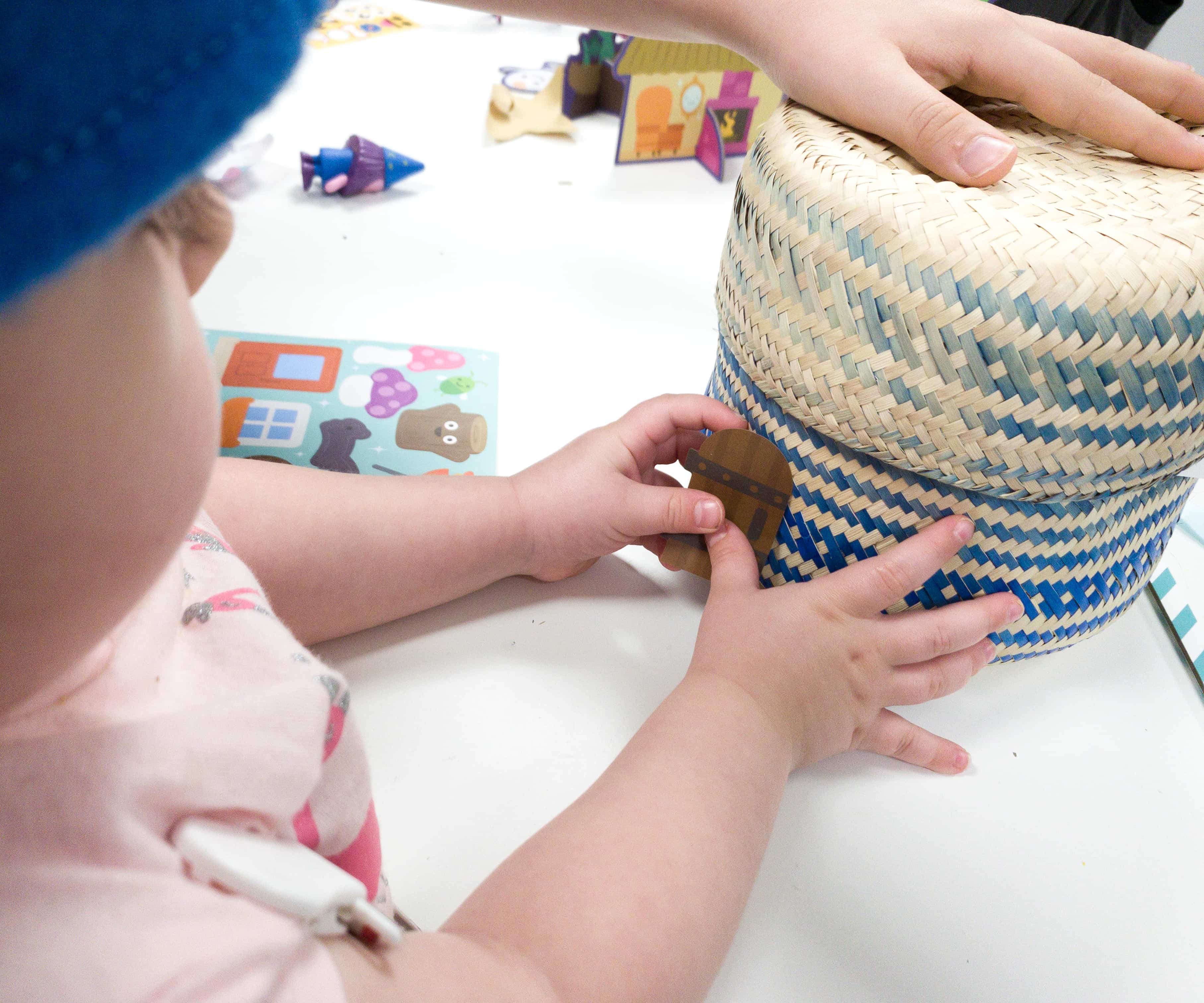 We don't have a flower pot so we just used a basket!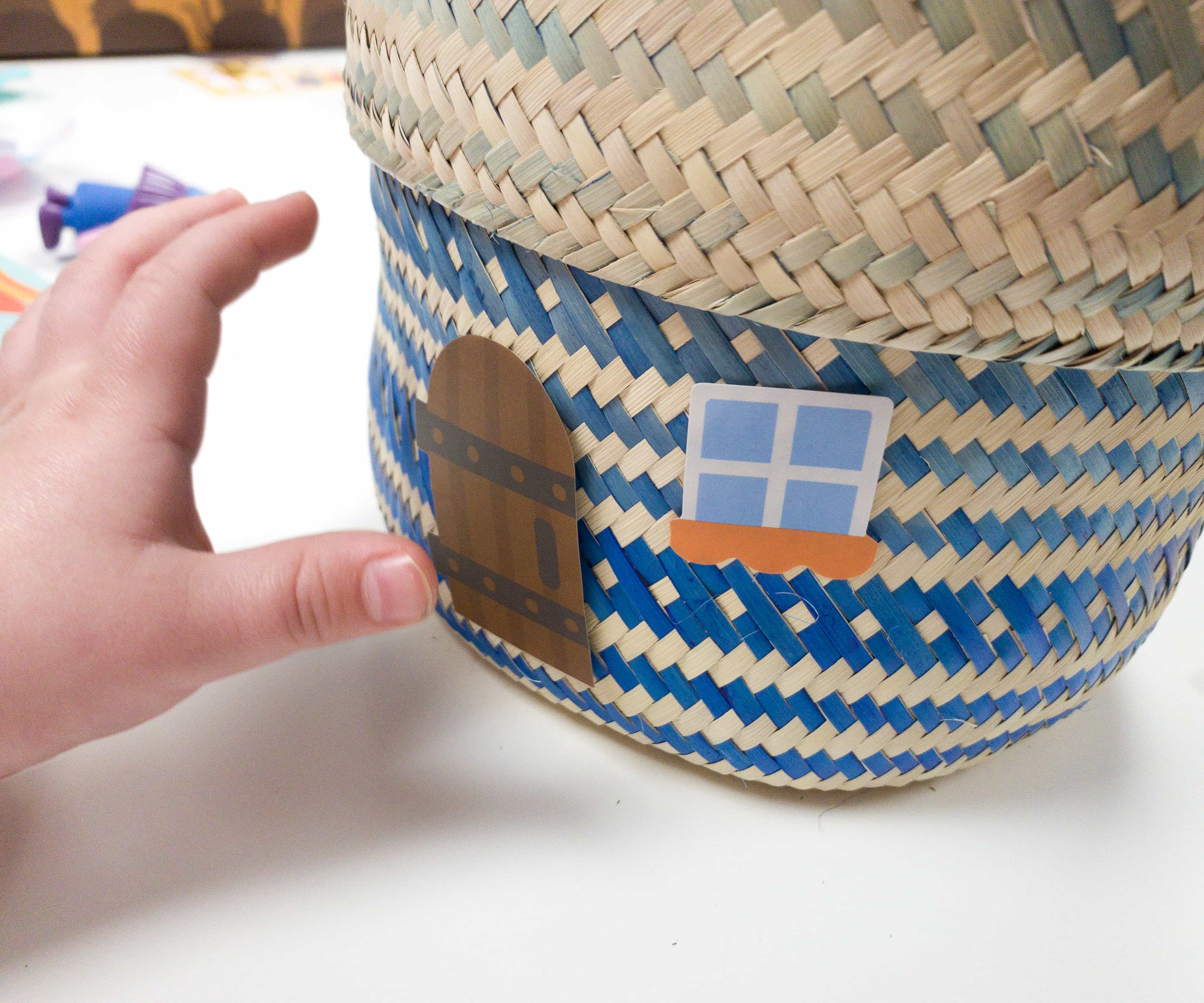 They attached a door and windows to the basket.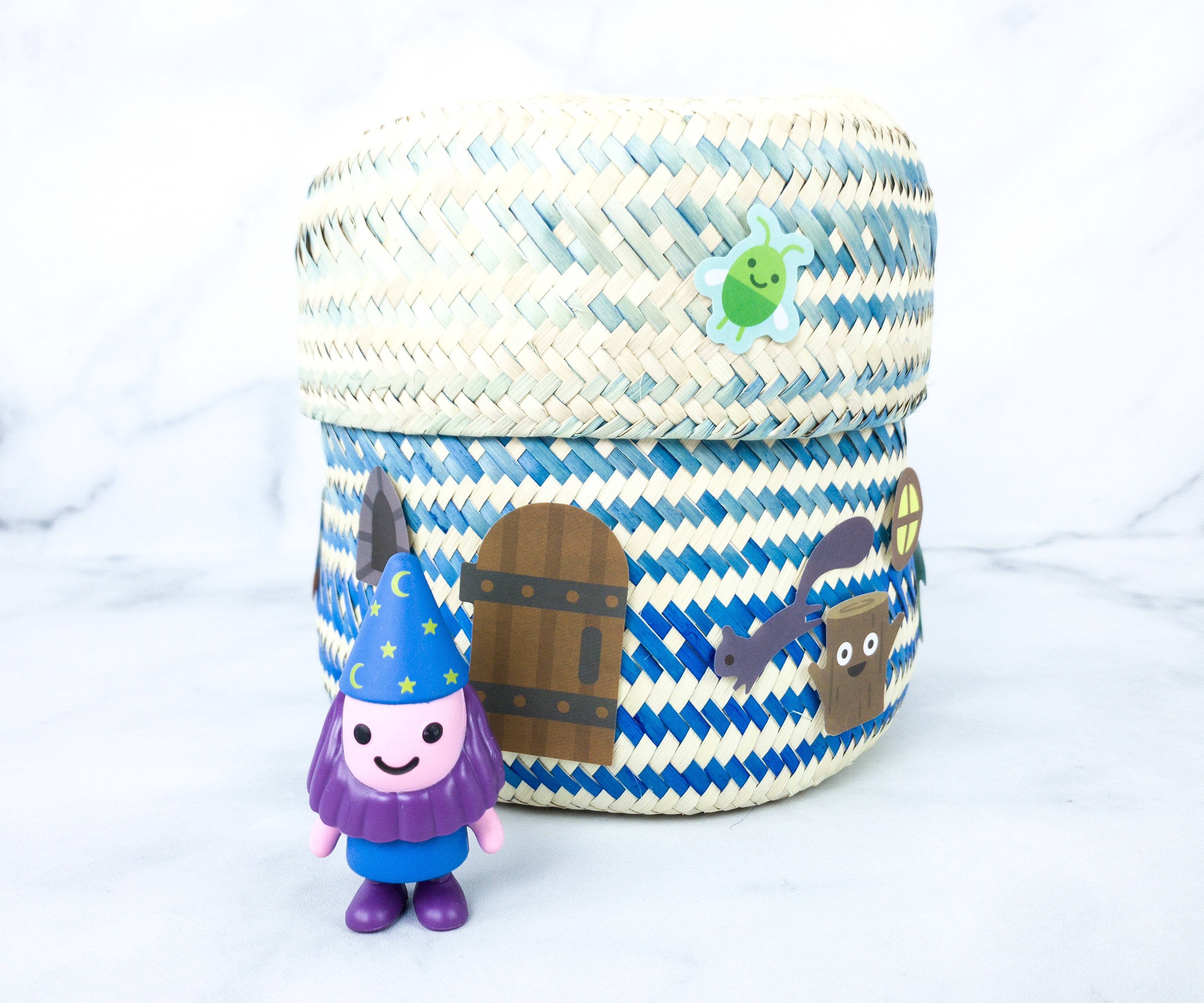 It's the perfect home for Wizard Tom!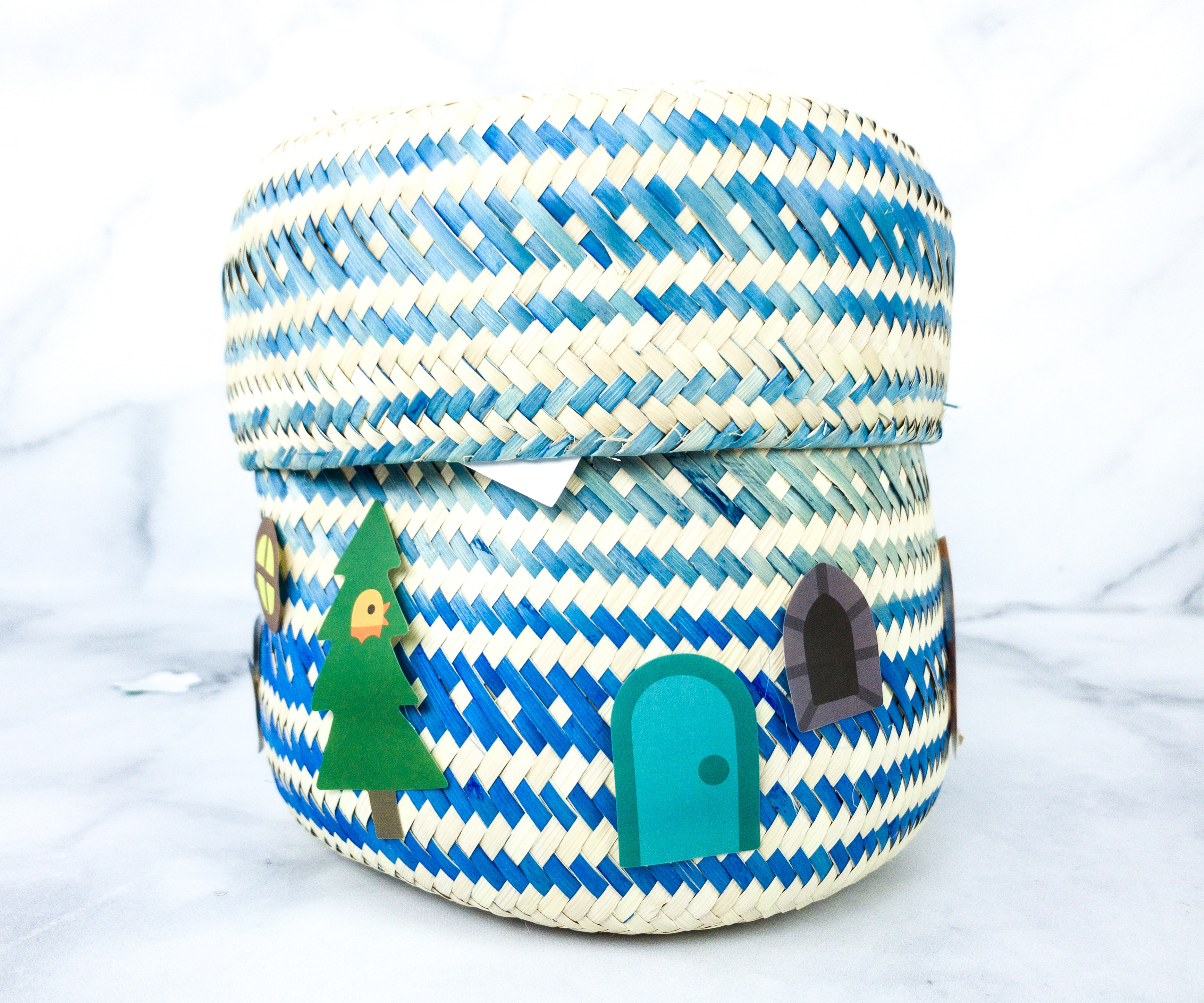 This will look great with a flower pot, but the basket is nice too!
We all think that Wizard Tom is happy with his new home!
Here's everything in the box!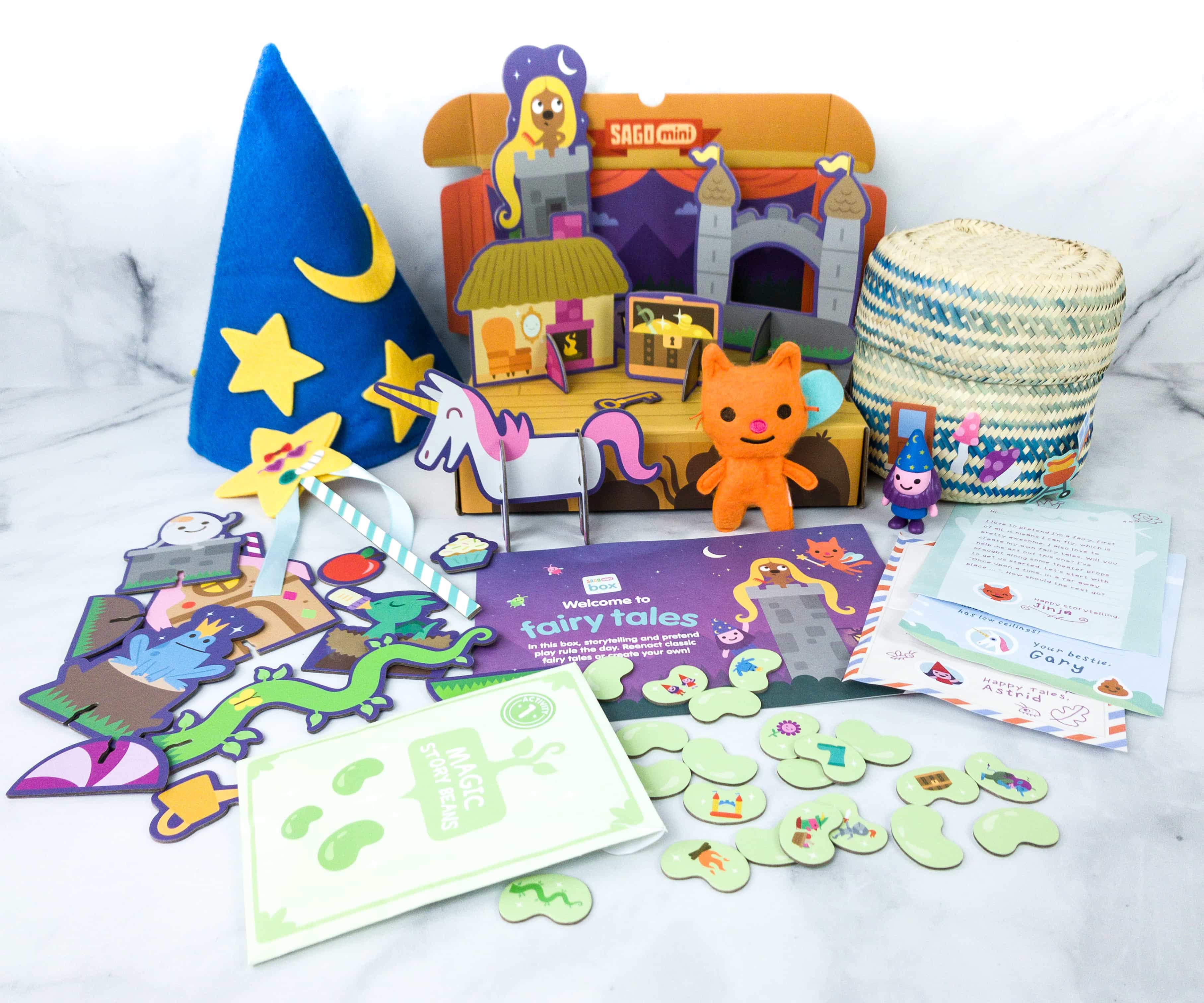 I have to admit when I first saw this box I had the impression that it was "just paper" but everything in it is really sturdy, and it generated a lot of imaginative screen-free play (although it didn't hurt that my kids already knew the Sago characters!). This new subscription box is really fun! It's filled with lots of activities that develop the kids' skills and creative talent by doing their own story, props, and even a play! I can tell that they really enjoyed the magic story bean as they get to create their own fairy tale. They also love the puppet theater play set because they get to decorate their own stage and also make their own stories based on the props they're using. The last activity is also fun. It was easy to do, and they were also able to showcase their creativeness in doing crafts. Overall, this is an amazing box that the kids must try as it gets them to be more creative while learning and having fun!
What do you think of Sago Mini Box?