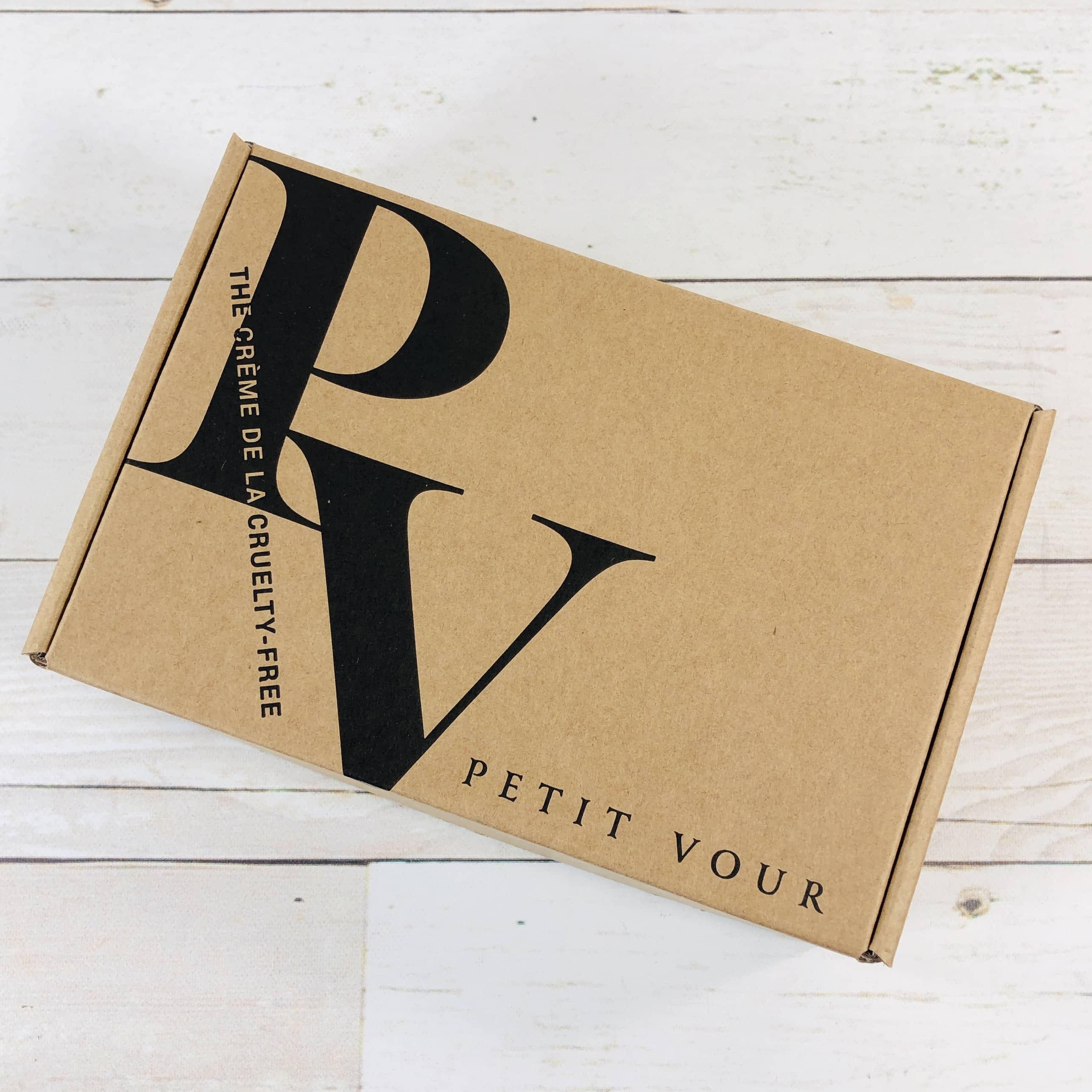 Petit Vour is a monthly vegan beauty subscription box that sends luxurious, non-toxic, vegan beauty products. Petit Vour has two levels to choose from: the Beauty Box is $18 a month for 4-5 cruelty-free and non-toxic beauty products, mostly deluxe sample sized but with the occasional full-sized item; the Plus Beauty Box is $25 a month for 5-7 products. Each box will have a value of $50+ ($100+ for the Plus). Petit Vour has around 30 ingredients that they pledge NOT to put in boxes and of course, each item must be vegan and cruelty-free. You can find that list of banned ingredients here.
The Petit Vour Beauty Box is made for the beauty devotee whose lifestyle leans toward compassion.
Each month we'll share the best in plant-based beauty, culled from beauty's kindest. Inside you'll find generously-sized products (personalized to your beauty profile) for you to apply, blend, buff, lather, soak, and spray.
DEAL: Save 25% on your first box with coupon code FIRSTBOX!
I am reviewing the original Beauty Box!
The items were packed in white paper squiggles.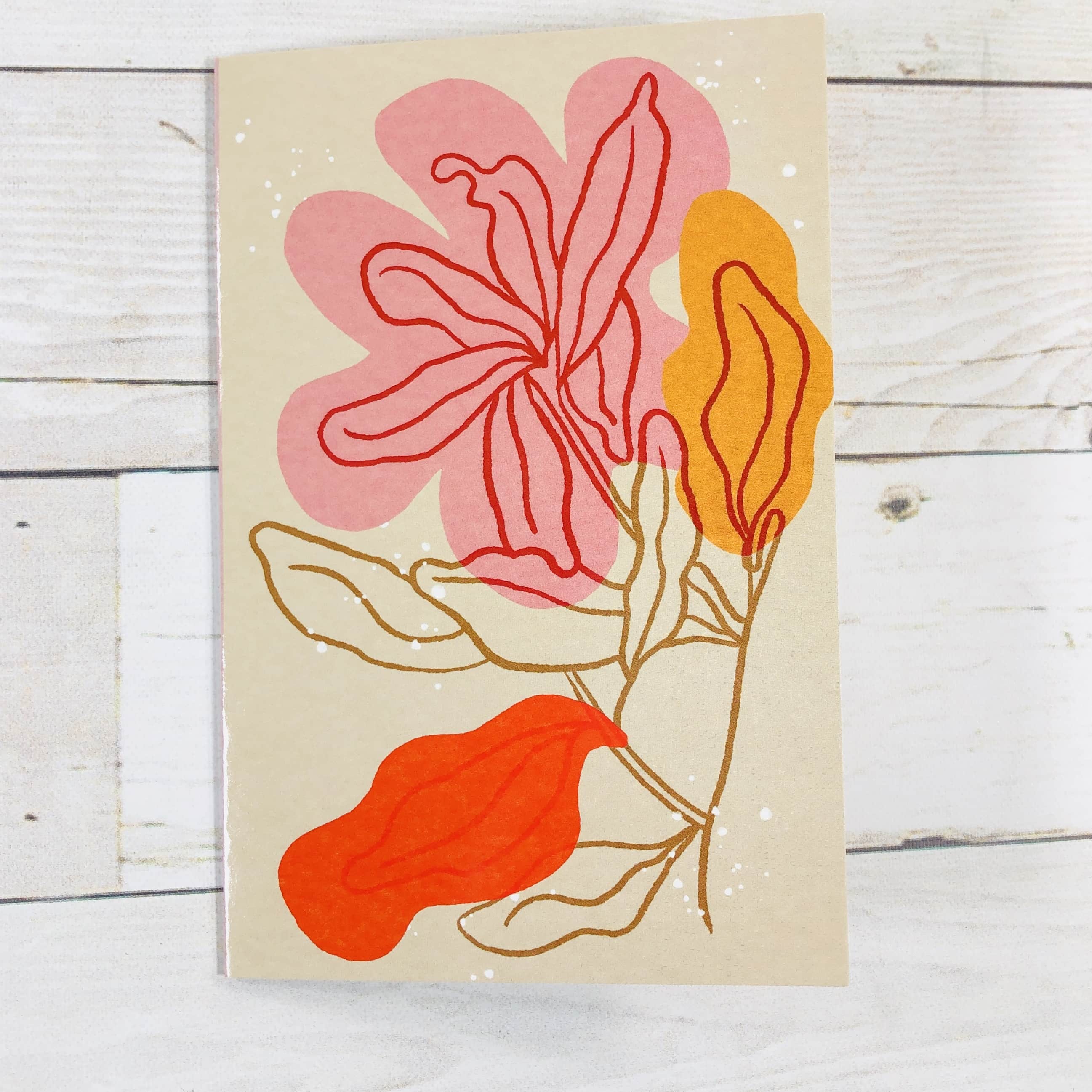 Petit Vour sent a product information card with a floral print decorating the front.
The inside of the card listed each item, some info about the item, and the value.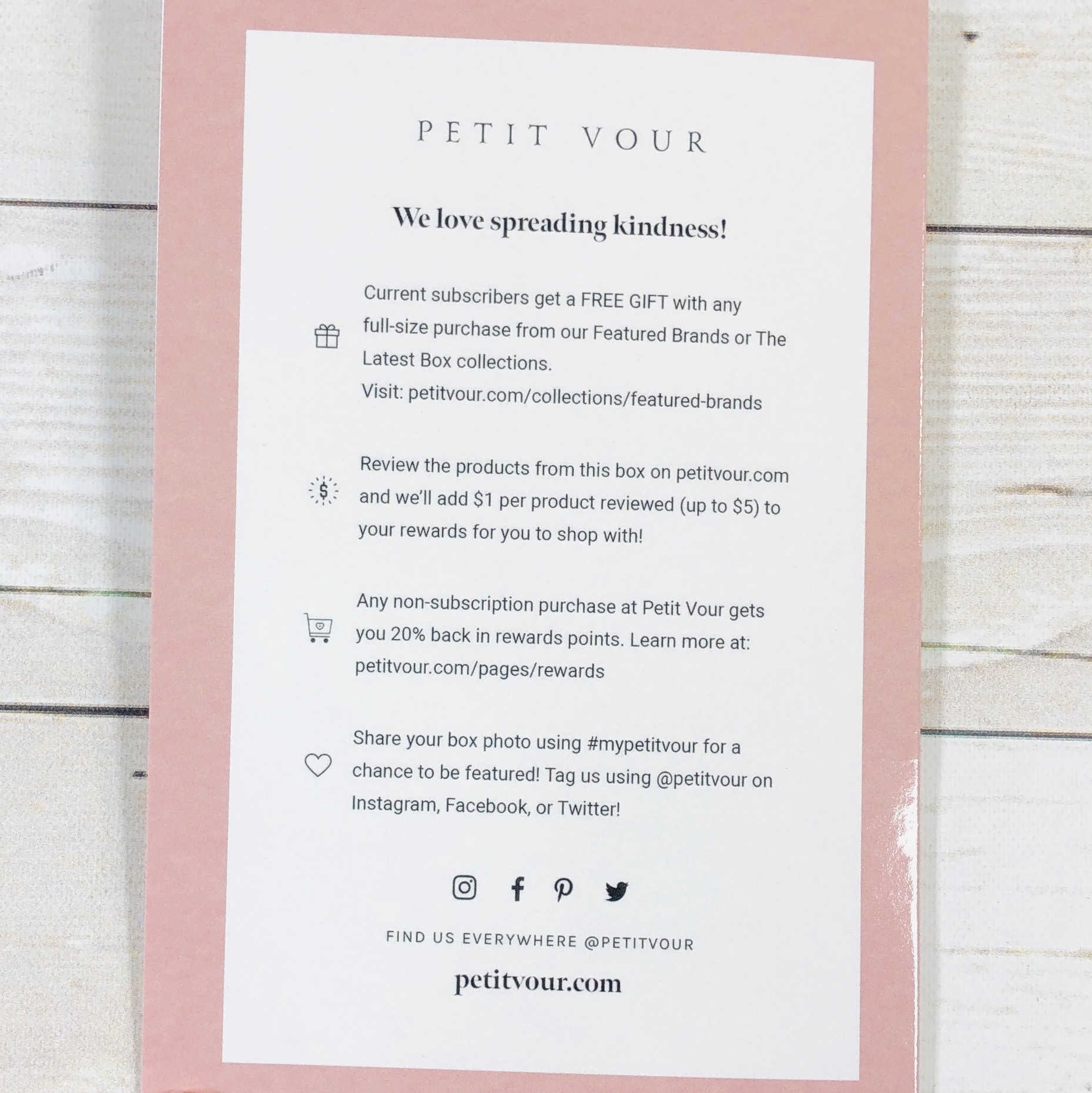 The back of the card gave info on how to earn reward points, plus if you share a photo of your box on social media your picture may be featured!
Two of the items were in their original boxes.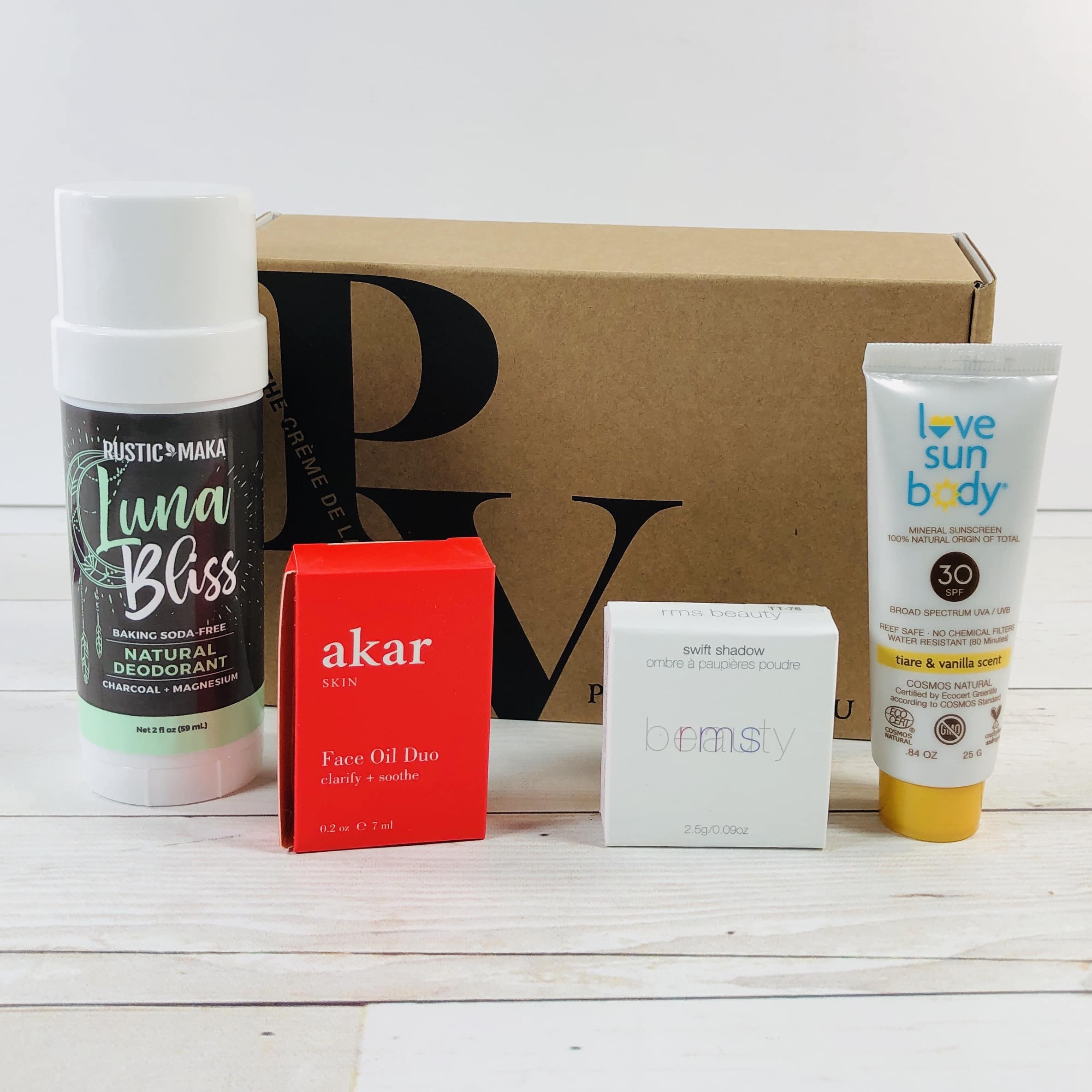 Everything in my box! Petit Vour is one of my favorite monthly boxes and I couldn't wait to try my new goodies!
Rustic Maka Luna Bliss Deodorant ($11) Some natural deodorant wearers say that they are sensitive to baking soda, so this version doesn't contain that possibly irritating ingredient. I used it after shaving my underarms and didn't experience any problems.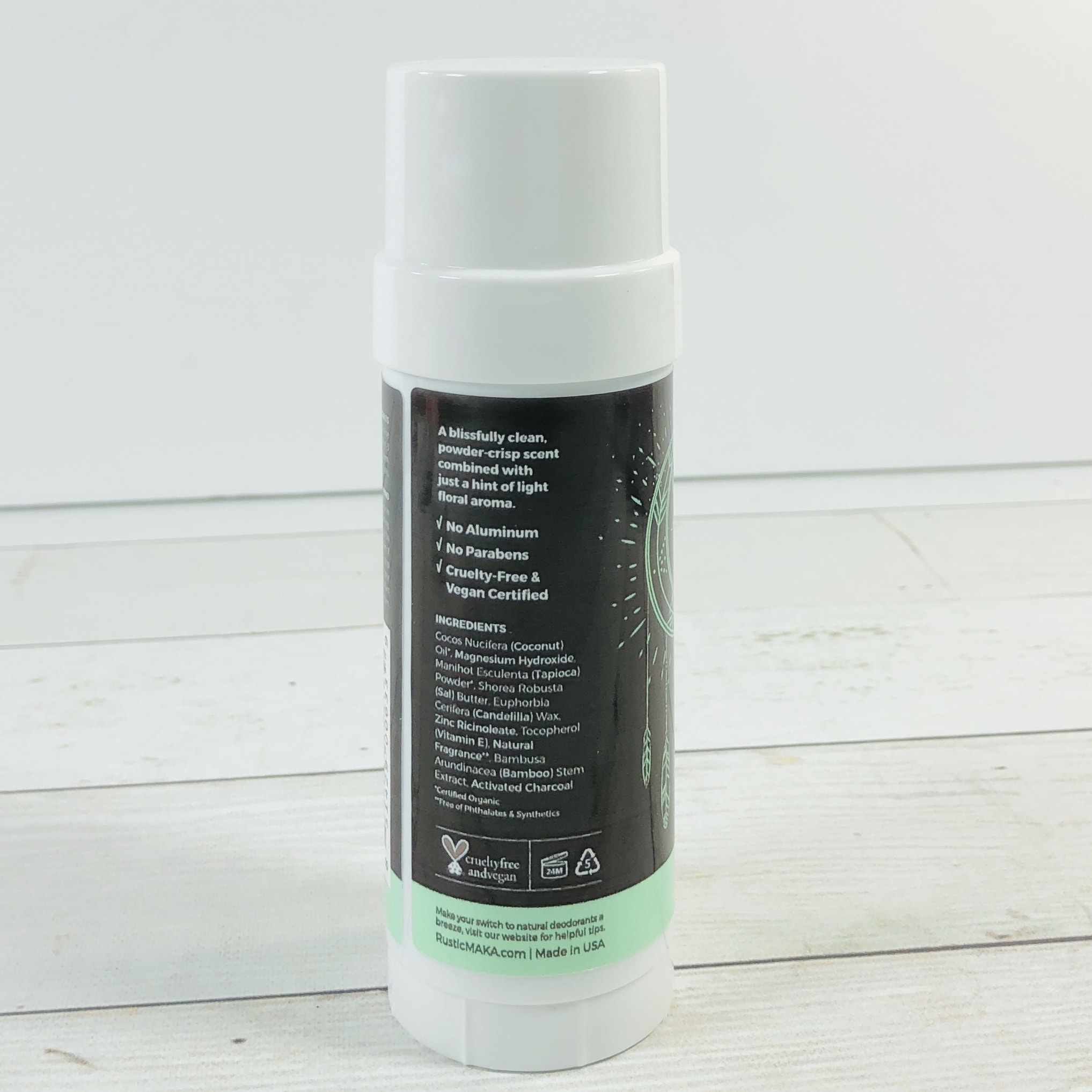 It also has charcoal, coconut oil, and tapioca powder. The scent was strong and fresh, and I think it did a pretty good job of keeping the stink away for most of the day. For comparison, even my usual traditional deodorant doesn't keep me stink-free the entire day.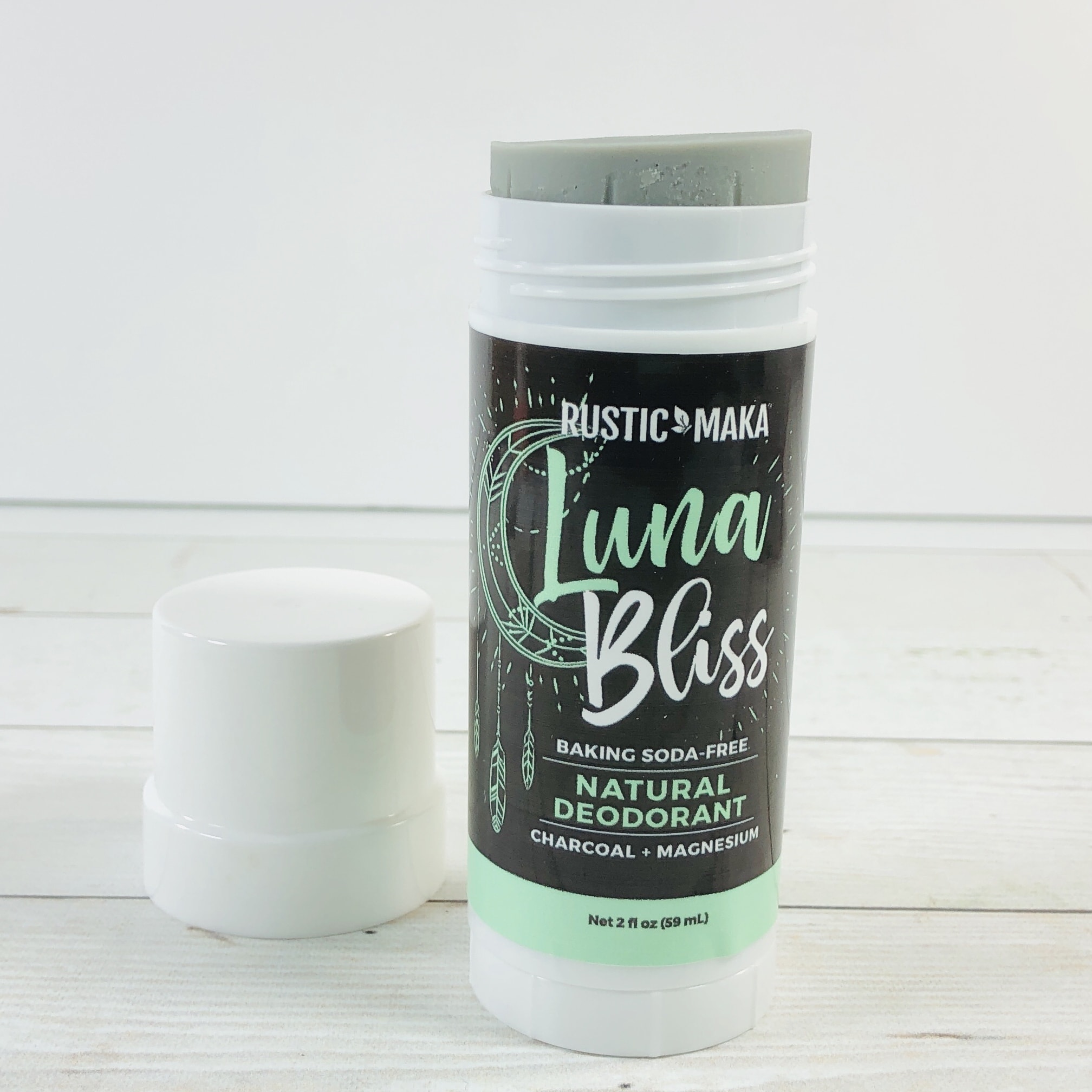 The charcoal makes it grey and it will slightly darken the underarm area, so you might want to use something else if your shirt is a light color (so it won't get stained) or if you are wearing a sleeveless top (because it might look like a shadow).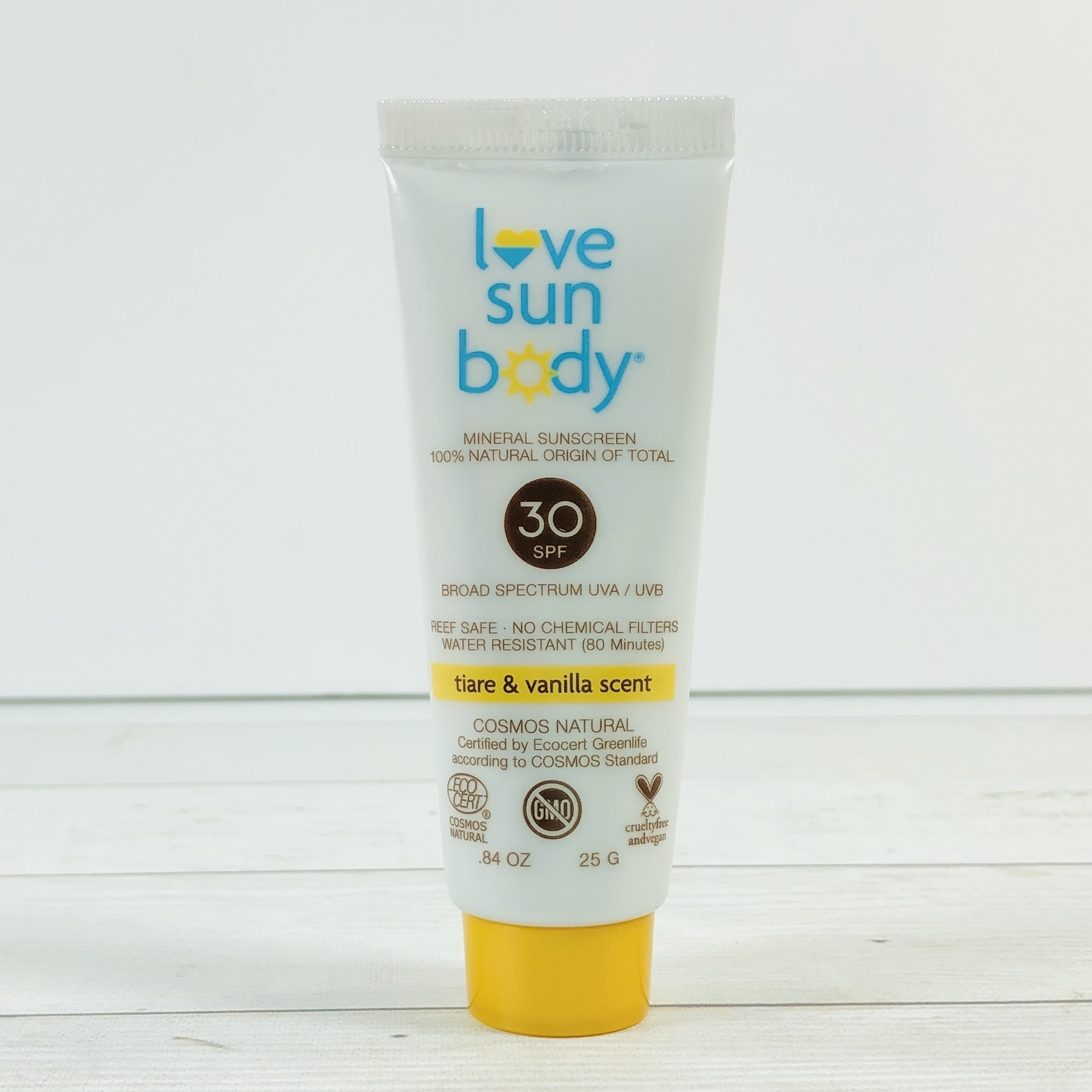 Love Sun Body Mineral Sunscreen SPF 30 ($4.47) I love sunscreen, send me all the sunscreens! Especially if they smell as good as this one, and it's reef-safe too!
Non-nano zinc oxide is the main ingredient and it sits on top of the skin, reflecting the sun's rays. It is water resistant for 80 minutes and should be reapplied after swimming, drying off, or after 2 hours. It felt creamy and moisturizing on my skin, thanks to almond oil. It has a light scent that smells like vanilla, or maybe a cookie. I don't think it smells tropical or floral, but almost edible.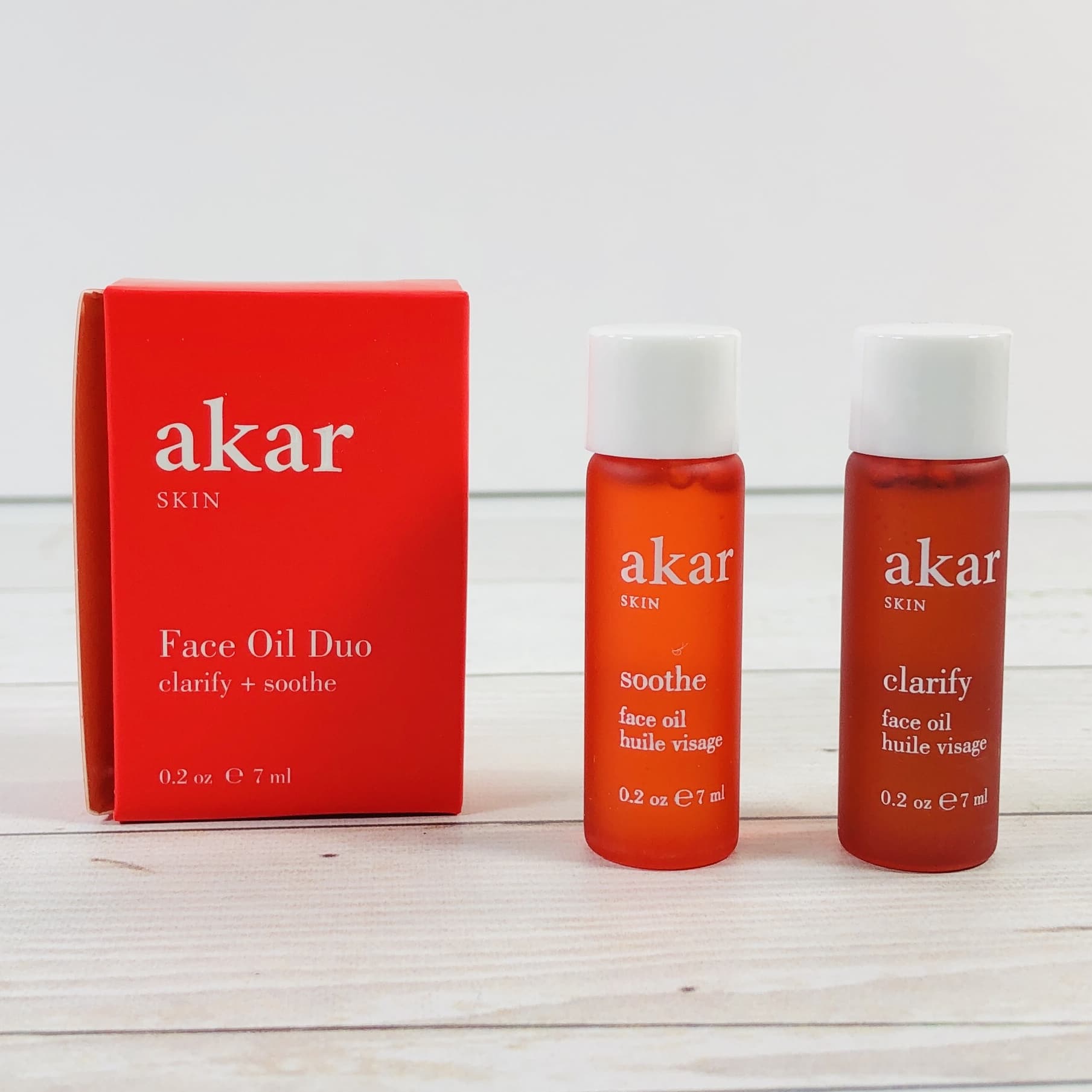 Akar Skin Face Oil Duo ($36 listed value, find the mini's here for $24 each) We received two face oils for different skin types: Soothe for normal, dry, and sensitive skin; and Clarify for oily and combination skin.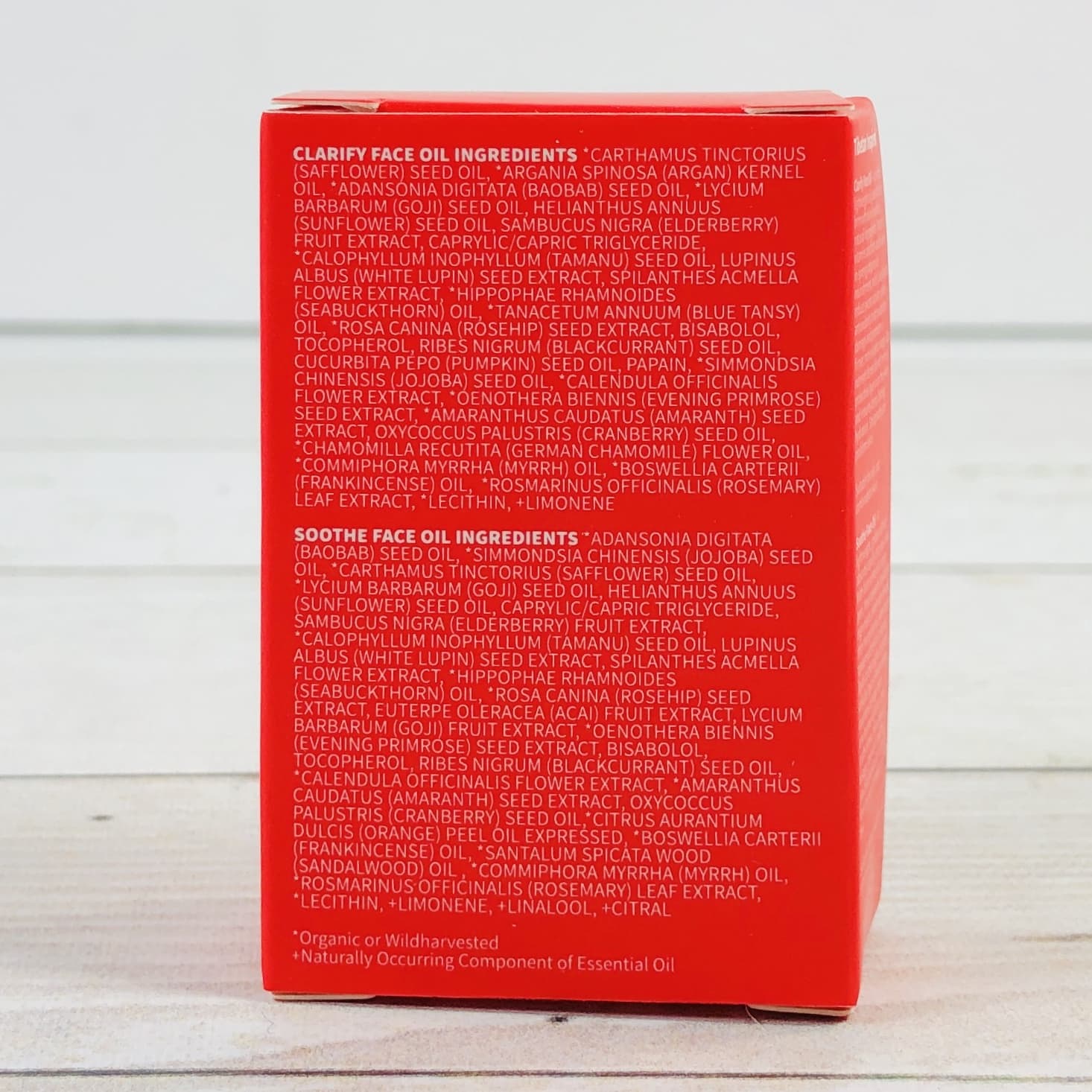 Ingredients for both oils were listed on the back of the box.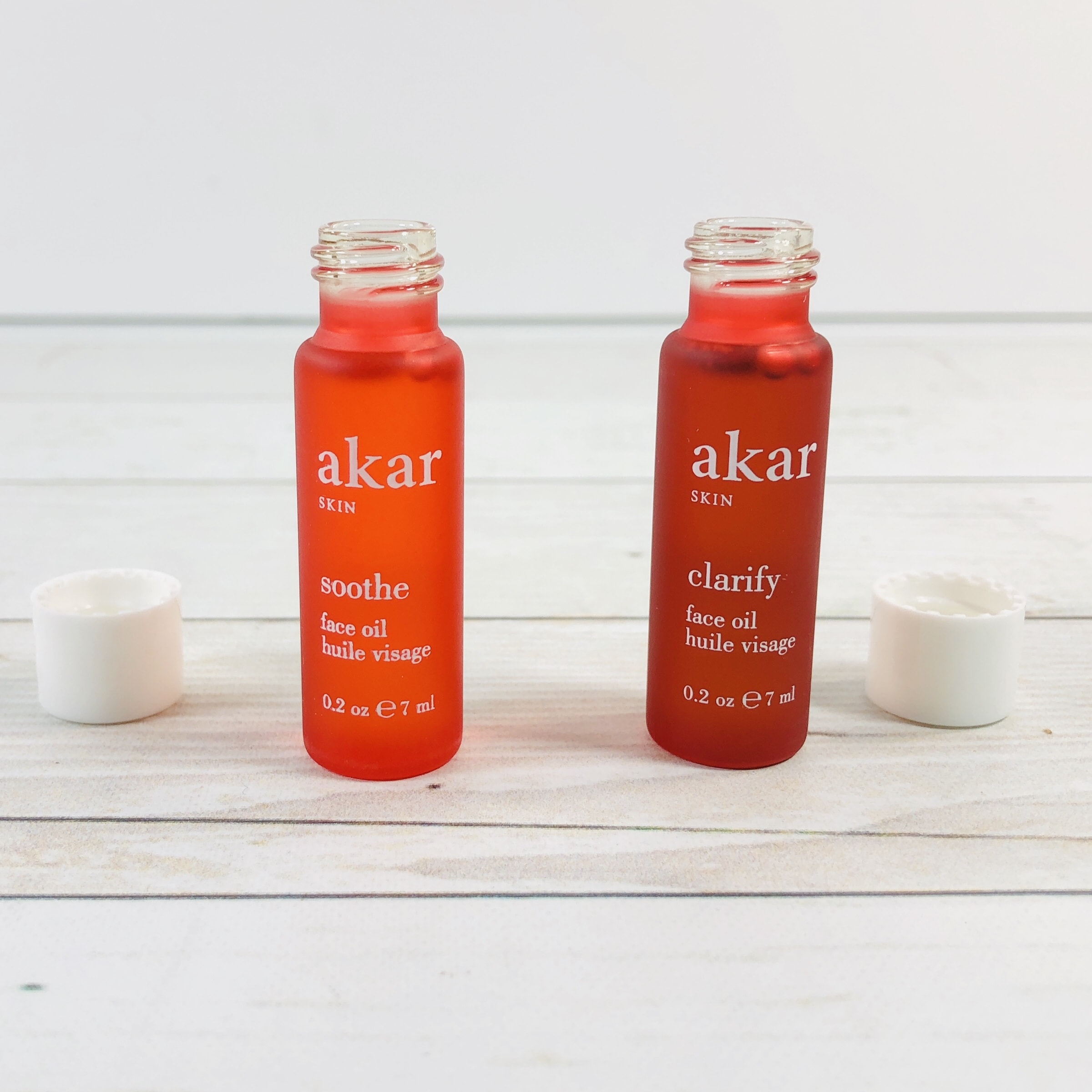 Soothe is the product meant for my skin type, and Clarify has a strong earthy/herbal scent and is supposed to lead to less oil production in the skin. Soothe also has an herbal scent and I placed a couple of drops in my hands and applied to clean skin while it was still damp. It was absorbed quickly and I didn't experience any irritation.
RMS Beauty Swift Shadow in Tempting Touch #76 ($20) I didn't see a color listed on the card so it's possible variations were sent.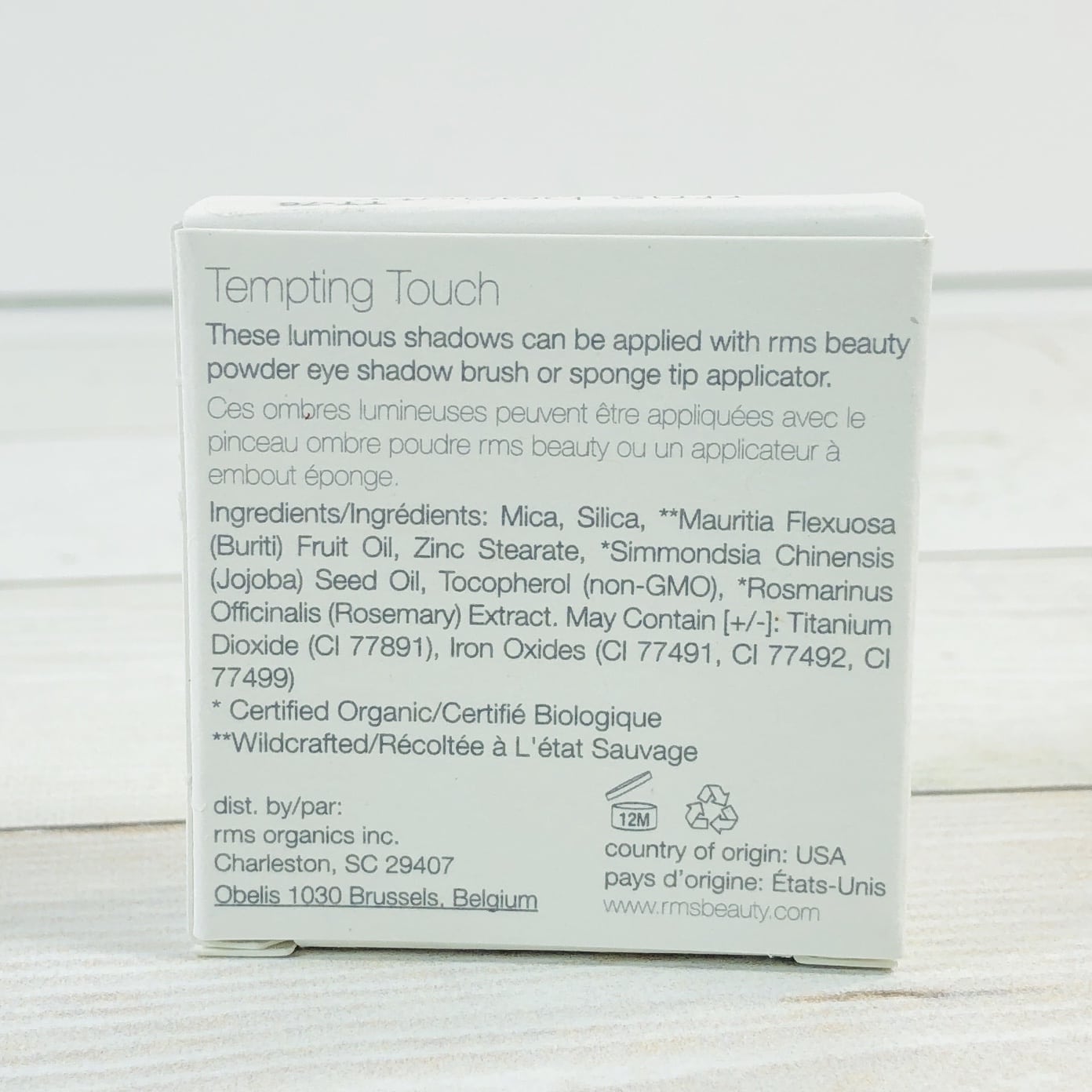 There are three different "Tempting Touch" shadows and I received #76. Ingredients include buriti oil, mica, and jojoba oil.
The shade is a "bronzed taupe" shade with light reflecting particles.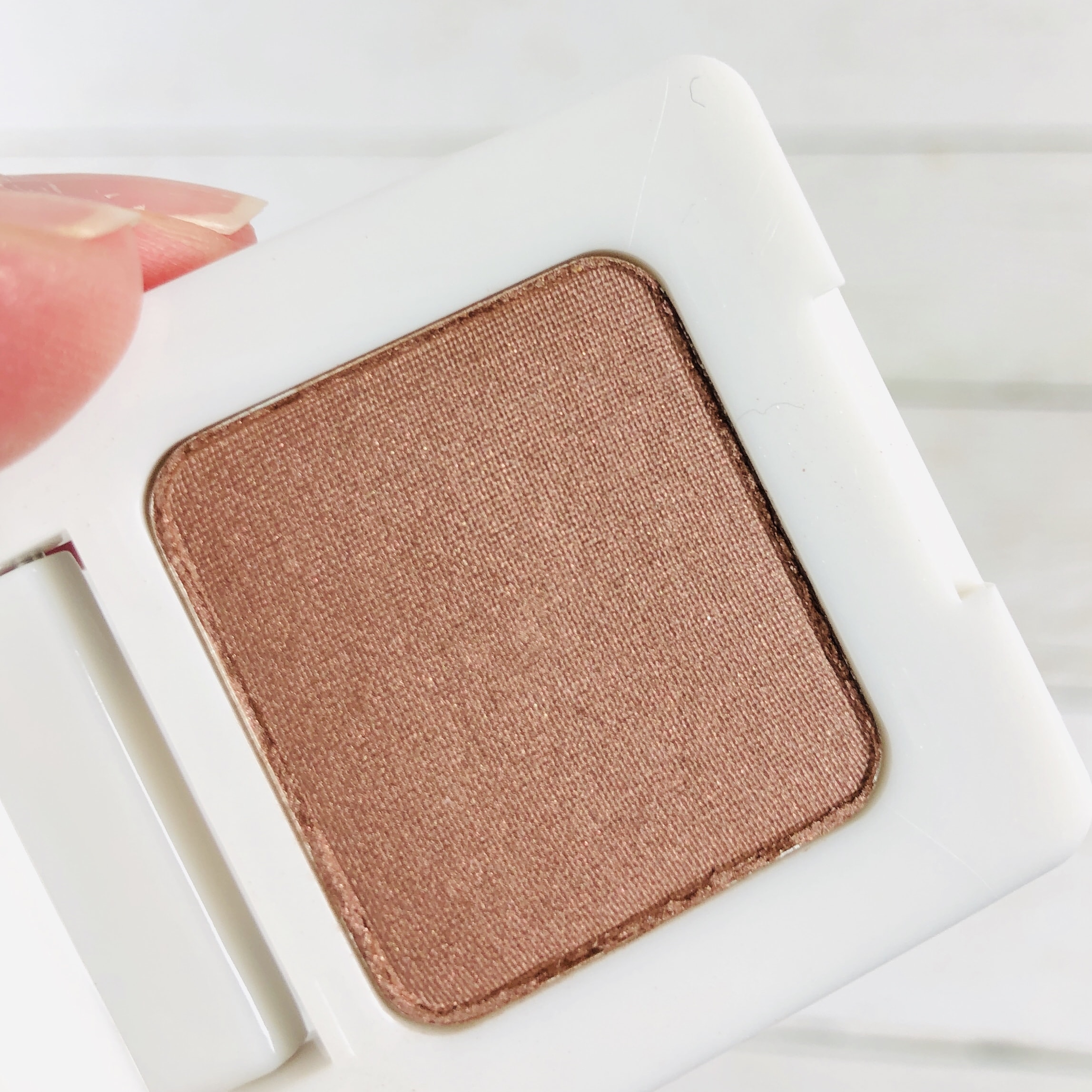 This line is intended for those who want the sparkle of a cream shadow with the longer lasting wear of a powder. It is supposed to be non-drying to the skin.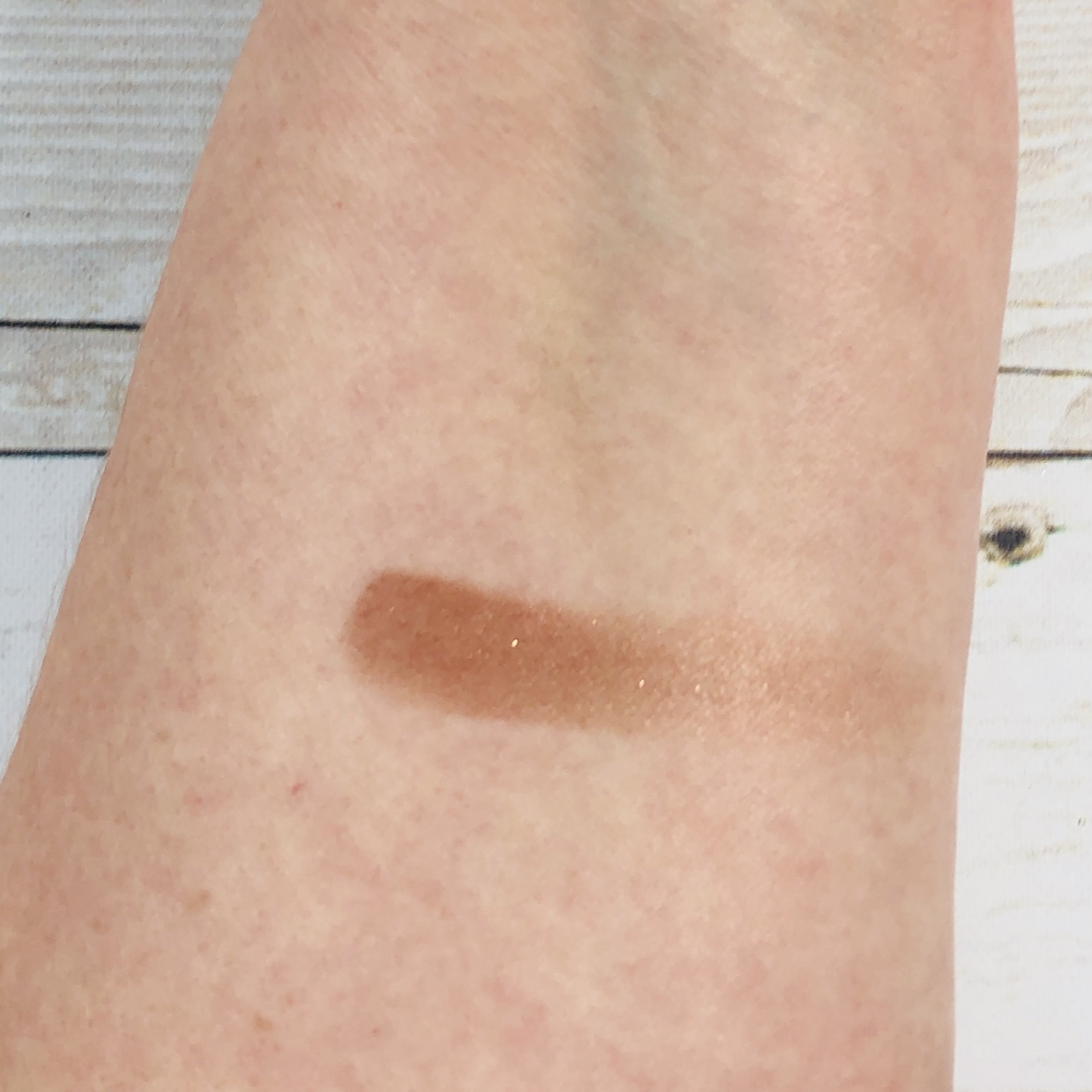 Here it is swatched. I think the color is a warm neutral and it was easy to apply and blend.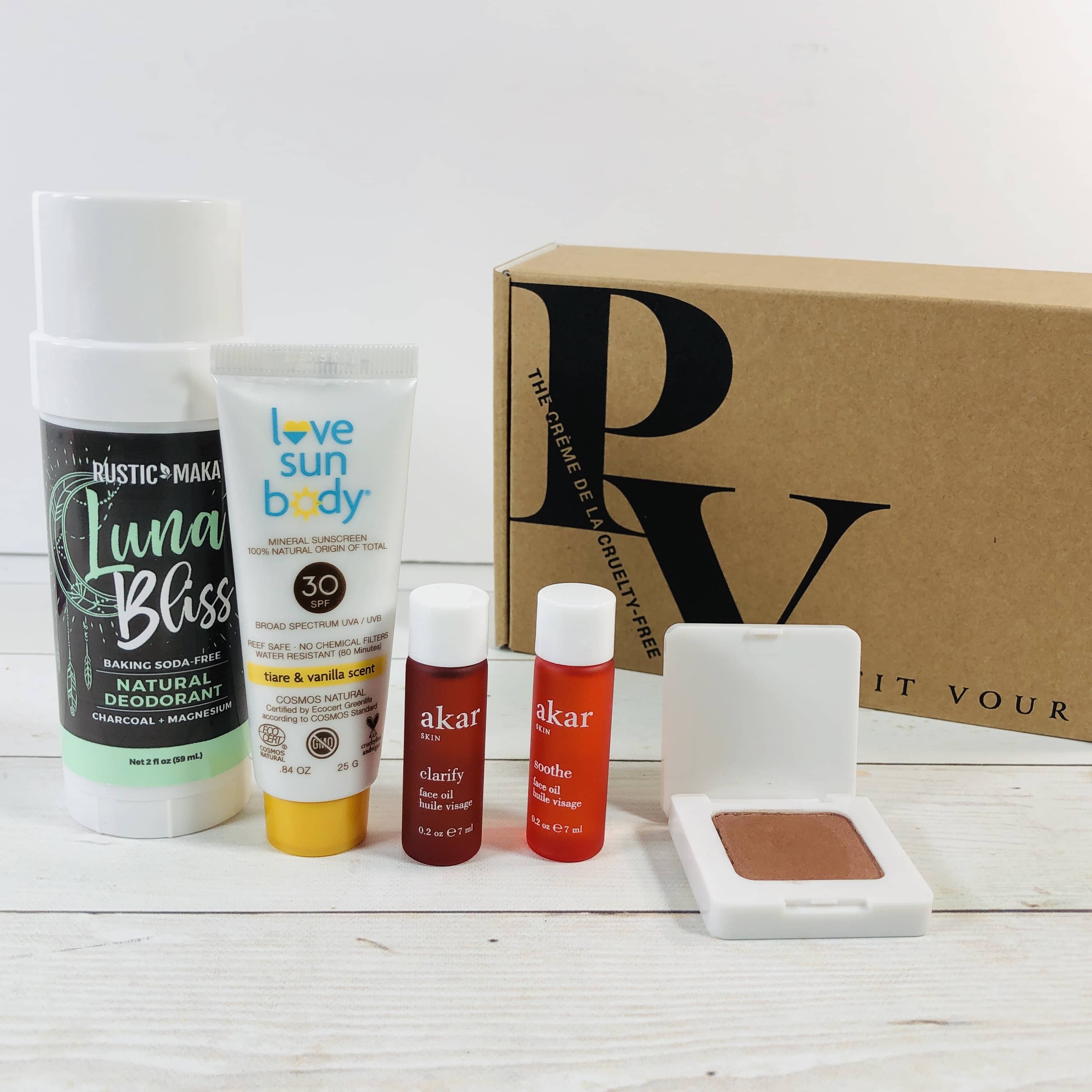 The heat is on and Petit Vour has me ready for the warm weather to come. I am always happy to find sunscreen in my box and the deodorant worked really well for me. The facial oils were nice to try and the eye shadow color can be used year round. The value for the April box was around $71.47!
What did you think of the February Petit Vour? I'd love to hear your thoughts on this box in the comments! 
Visit Petit Vour to subscribe or find out more about this vegan beauty subscription box!