Pet Treater Deluxe Dog Pack is a monthly dog subscription. For $25 a month, each pack is filled with 5-8 hand-selected items which may include fun toys, mostly USA & Canada made treats, and extra goodies! Small, medium, and large dog options are available. They also offer a smaller version for $15 called Pet Treater Dog Pack.
DEAL: Get 10% off your first month with coupon code DOGPACK10.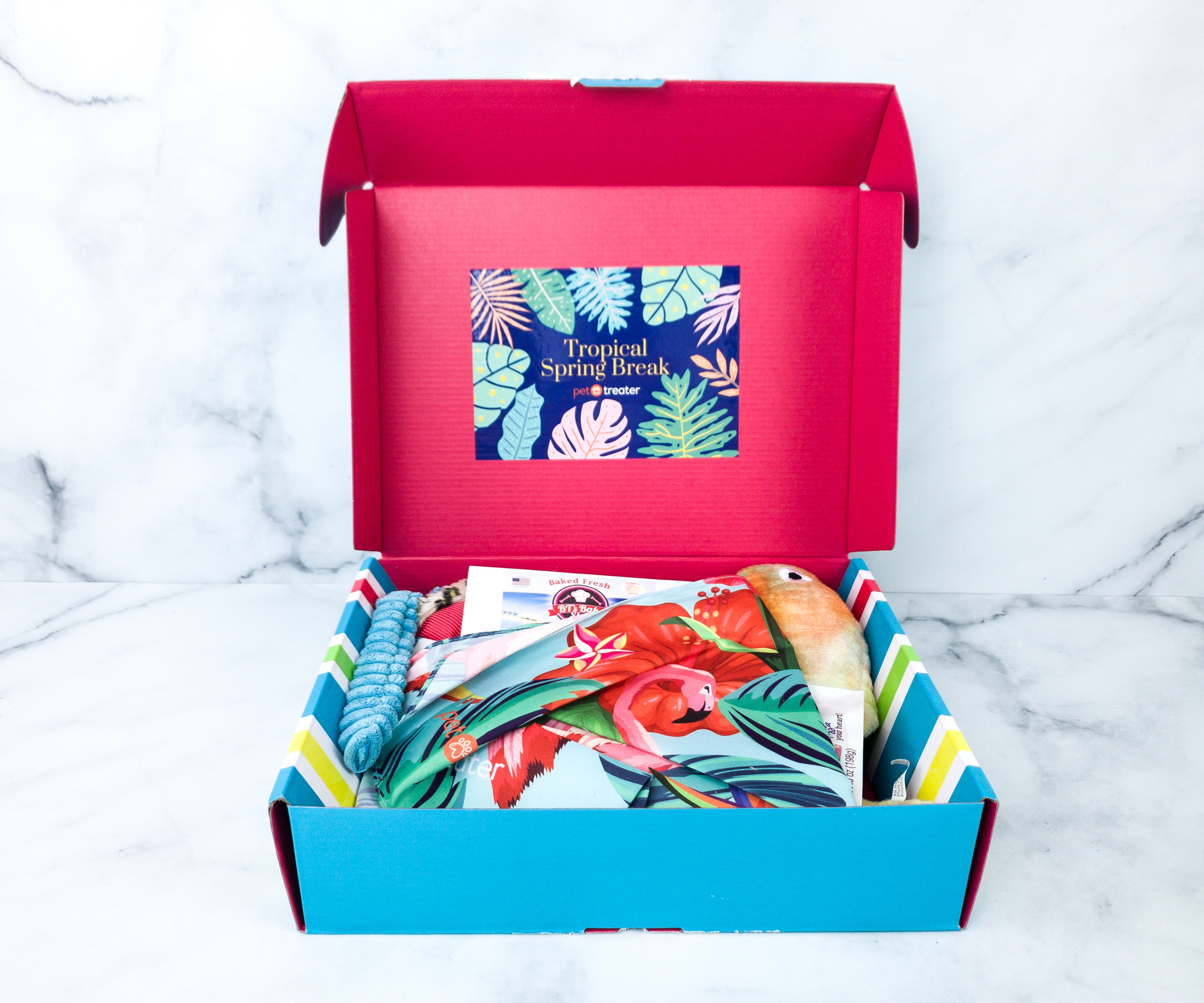 This month's box is colorful!
There is no extra packaging for each item, but everything arrived in great condition.
There's a card that features month's Pick of the Litter. If you want your pup to be featured, just send their photo and name to the provided email. Winners will get a free item in their next box!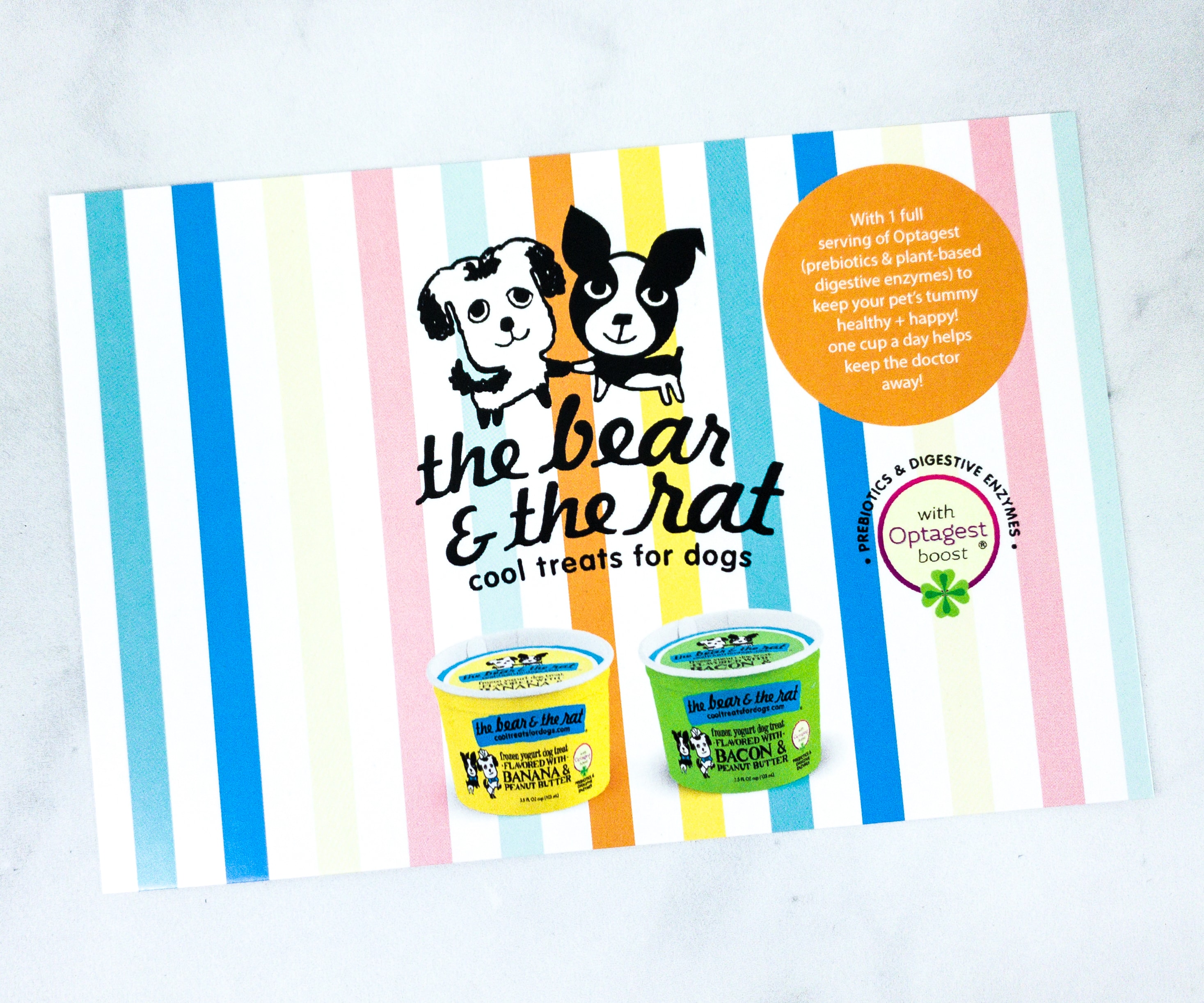 There's also a promotional card for The Bear & The Rat, which offers cool treats for dogs.
The back of the card features the manufacturer's coupon that provides $2 discount on your next The Bear & The Rat purchase.
Everything in my March 2020 box!
Bandana. This bandana is made from premium quality fabric! It has a powder blue base color and a colorful tropical print.
The print includes a lovely pink flamingo surrounded with yellow, red, and pink hibiscus flowers. It's making us think of summer!
This bandana is lightweight. It's also easy to tie and adjust around my pup's neck!
Dean loves his new bandana, and I think he's very comfortable wearing it!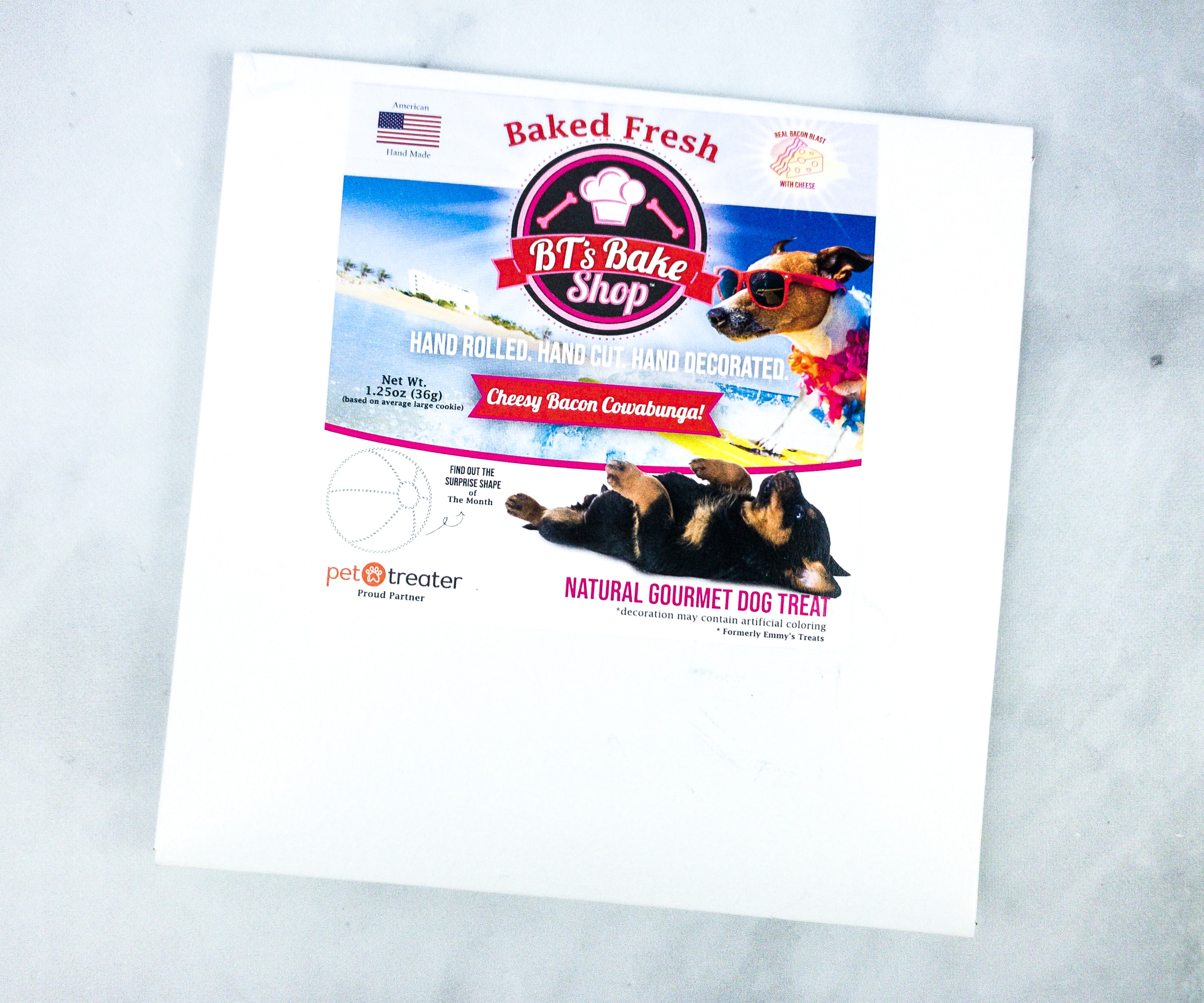 BT's Bake Shop Cheesy Bacon Cowabunga. This gourmet dog treat is handcrafted using all-natural ingredients including fermented steel-cut oats, three gourmet cheese, honey, farm fresh eggs, crisp spring water, ground wheat flour, and natural bacon bites!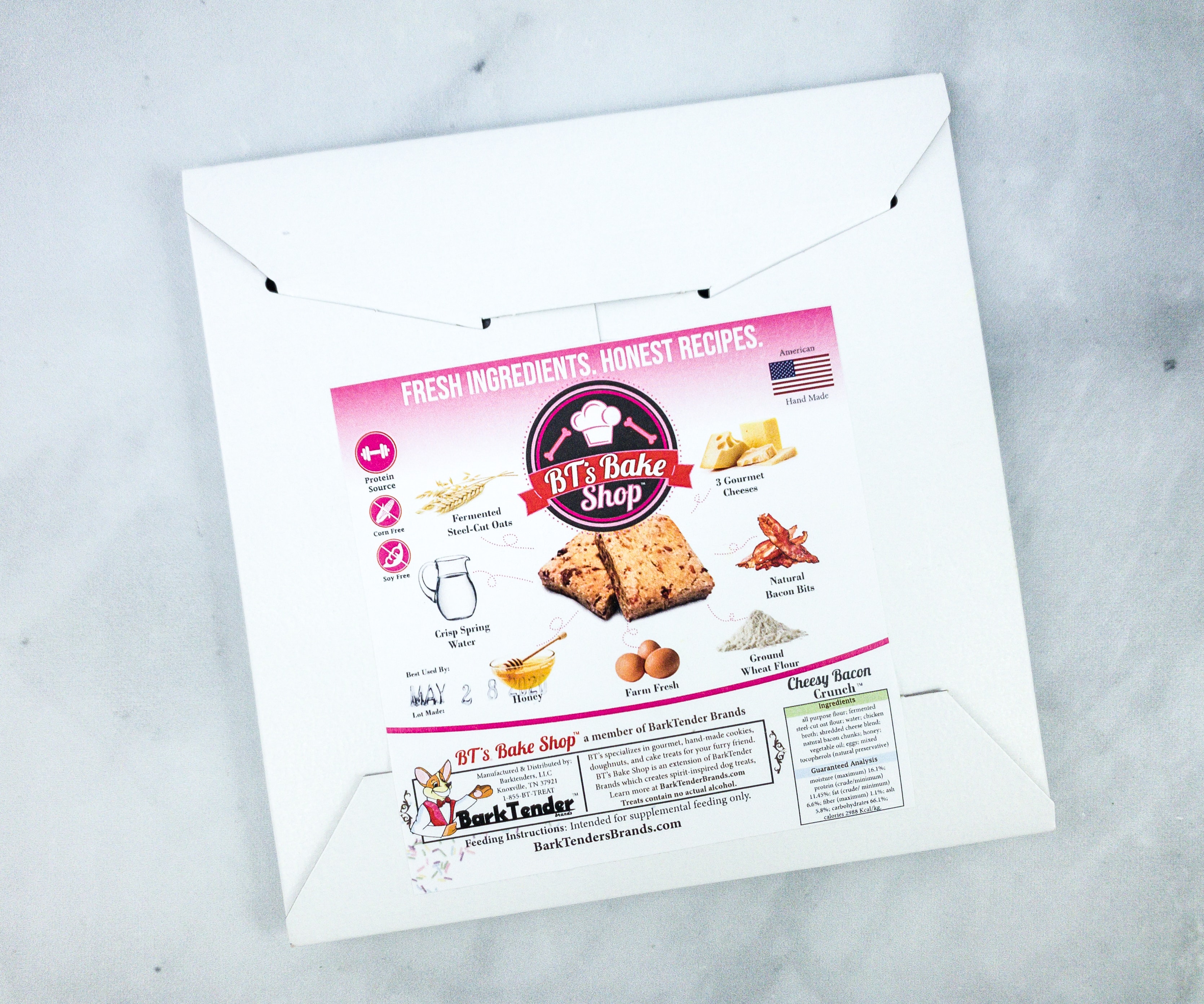 This treat is corn-free and soy-free as well, making it ideal even for dogs who have a sensitive stomach.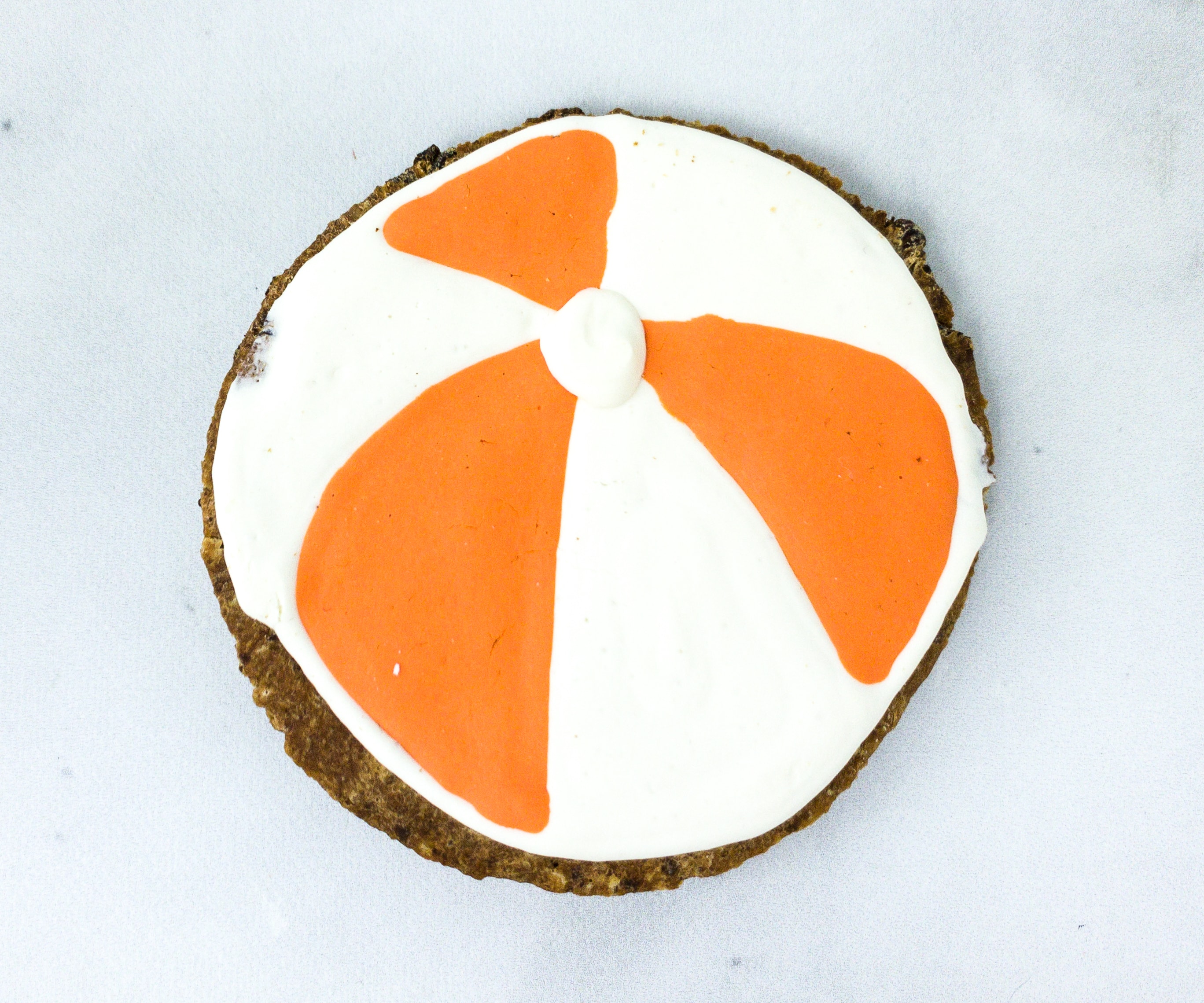 It's a round-shaped cookie topped with luscious white and orange icing!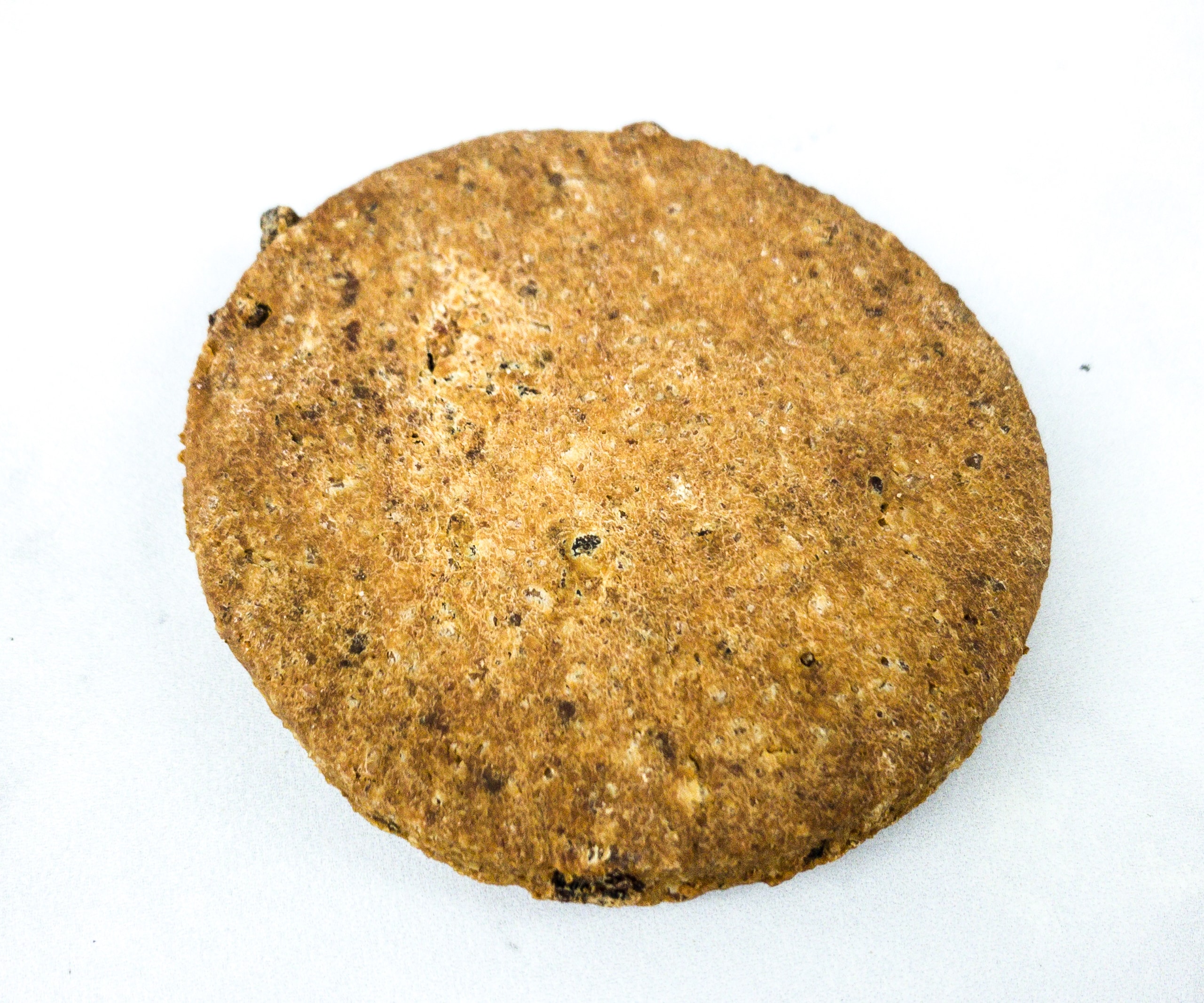 This dog treat is so crunchy and chewy at the same time. Dean loves it so much!
Suns Out Tongues Out Duck & Mango Gourmet Treats for Dogs. These tropical-inspired treats are made with duck and mango!
The packaging is clear, so we can easily see the rectangular treats inside. These also contain pea flour, coconut glycerin, chickpeas, honey, and potatoes.
Each piece is tough and chewy. These protein and fiber-rich treats are just perfect for a quick snack or even as a reward!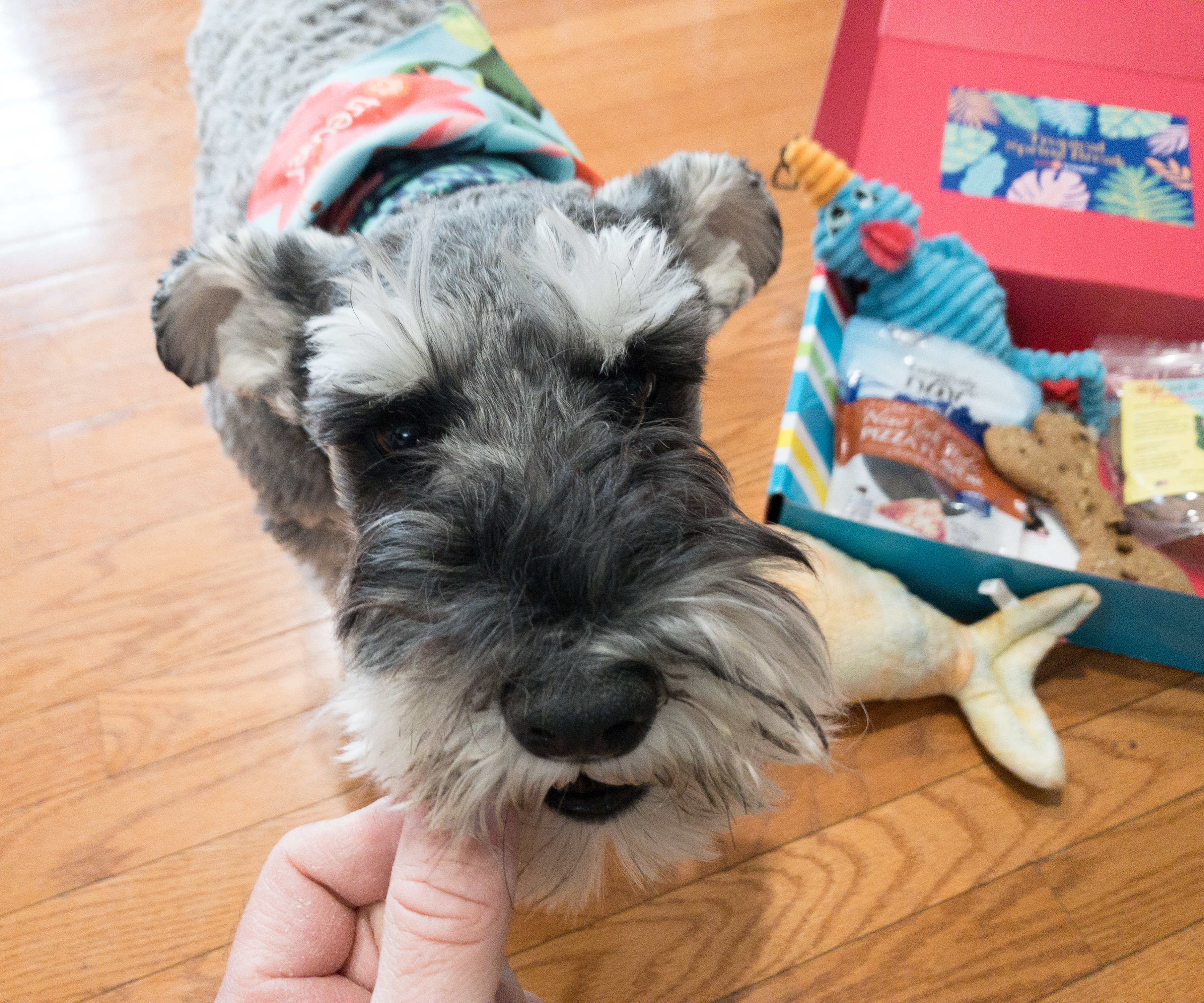 I gave one to Dean just to try, and he loved it! He also asked for more!
Exclusively Dog Natural Dog Bone Salmon & Mango Flavor ($2.54) Here's another mango dog treat, and this time it's blended with salmon!
It's a bone-shaped dog treat made from all-natural ingredients. Aside from real salmon and mango, it also has flaxseed, rye and rice flour, and rolled oats.
This cookie looks so yummy. It's pretty crunchy as well.
When I offered this treat to Dean, he immediately grabbed it!
Exclusively Dog New York Style Pizza Flavor Chewy Dog Treats ($5.60) They recreated the scrumptious flavors of New York Style pizza on these dog treats made with all-natural ingredients like chicken and barley flour. Well, pizza is always a good idea!
According to the back of the pack, these treats are sourced and made in the USA. They are also free from wheat, corn, and soy.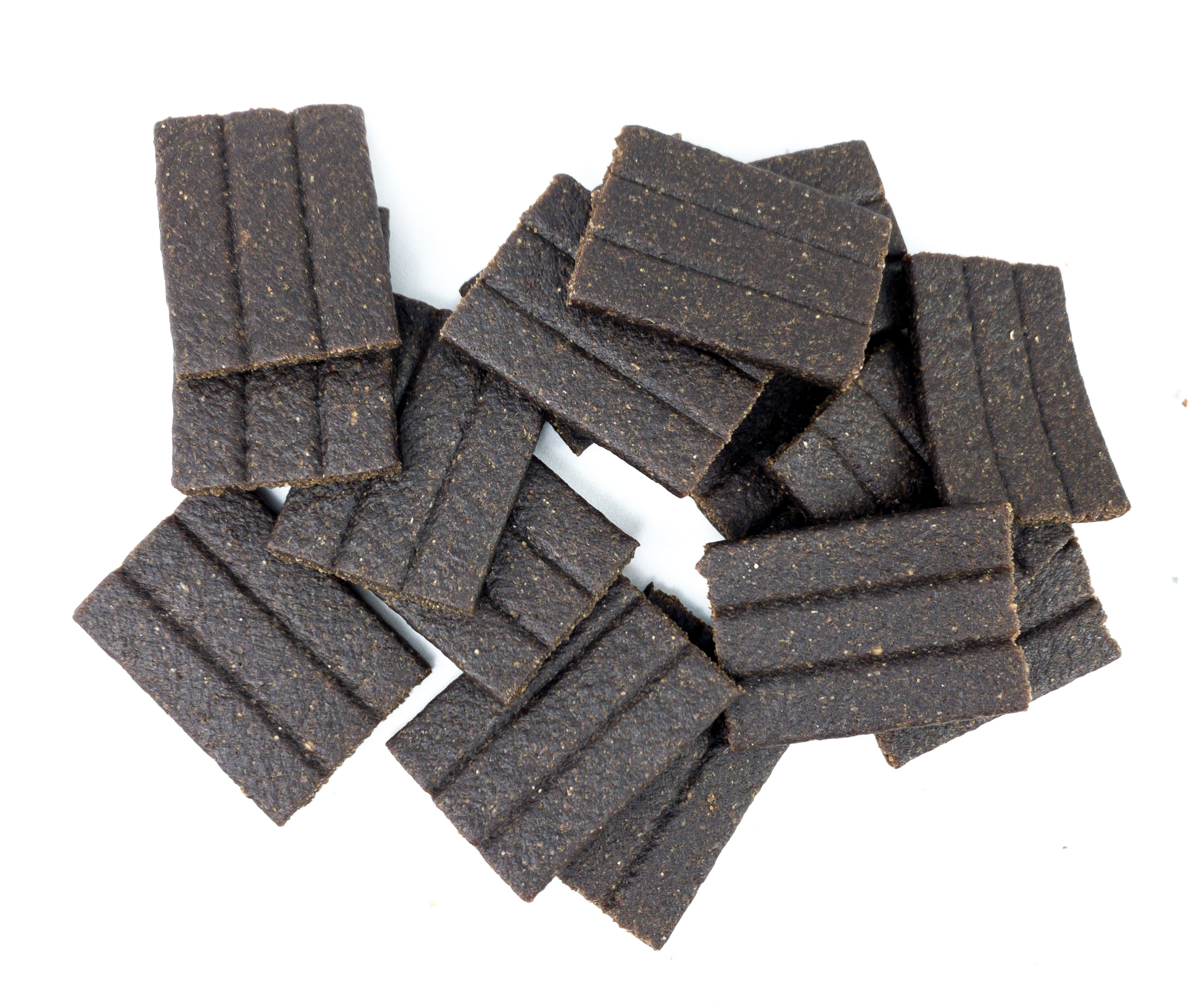 Each rectangular piece is soft and chewy. These can be easily broken down into smaller pieces, so it can be enjoyed even by smaller pups. These protein-rich treats also contain oregano and rosemary!
Bow Wow Pet Tropical Corduroy Birds For Dogs. This squeaky bird-themed plush toy is made of corduroy.
It's made of premium-quality fabric with reinforced stitching, giving your dog a soft yet durable toy perfect for gnawing!
This toy comes with a built-in squeaker for a more fun and exciting playing time.
It's also perfect for tug-of-war games!
Patchwork Pet Collections. Here's another fun toy, a super soft and squishy fish-themed plushie!
It's a well-designed plushie that looks like a multi-colored goldfish. It quickly caught Dean's attention and he doesn't want to let it go!
This toy has a pair of huge, round, wide eyes, and red pouty lips!
Here's Dean with his new toys and treats!
It's another great box from Pet Treater! The tropical theme is fun, and we just love the combination of dog toys and treats plus the lovely bandana. Dean has played with the toys a lot and so far his favorite is the fish-shaped plushie. The treats were also a hit. They're not just nutritious, they're also packed with unique flavors that appeal to pups. This subscription surely makes our dogs happy, and that makes us humans even happier!
What do you think of this month's Pet Treater Deluxe Dog Pack?