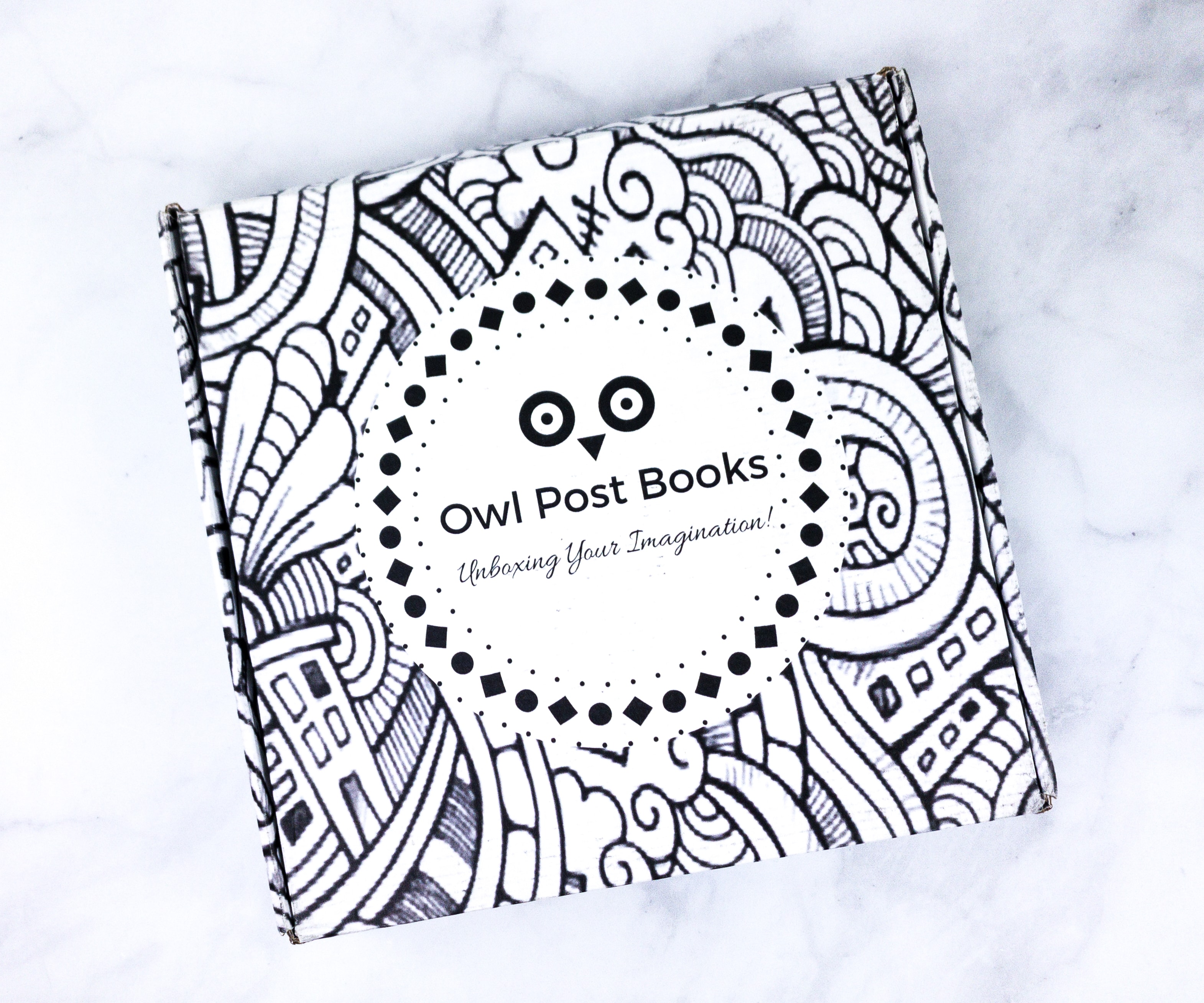 Owl Post Books is a fun and interactive monthly book subscription for kids. Each month, subscribers will receive an Imagination Box with 3 books that fit into their age range and fits into a fun monthly theme, and includes a unique themed toy and a theme card!
Owl Post Books has Imagination boxes for ages 0-3, 4-7, and 8-12. This is the Imagination Box for 4-7 years old. 
DEAL: Get 10% off your entire subscription! Use coupon code IMAGINATION.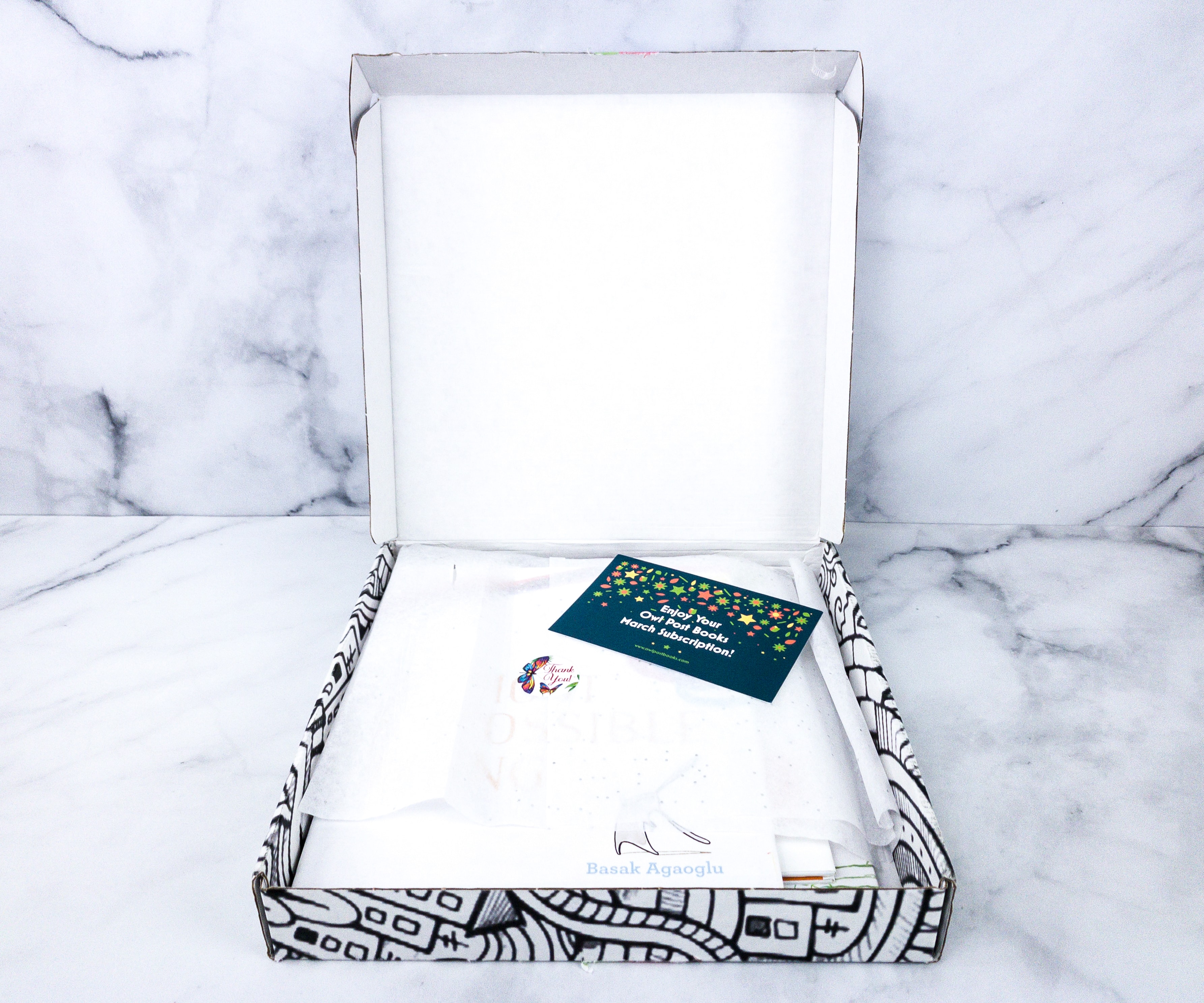 There's a card on top of the items.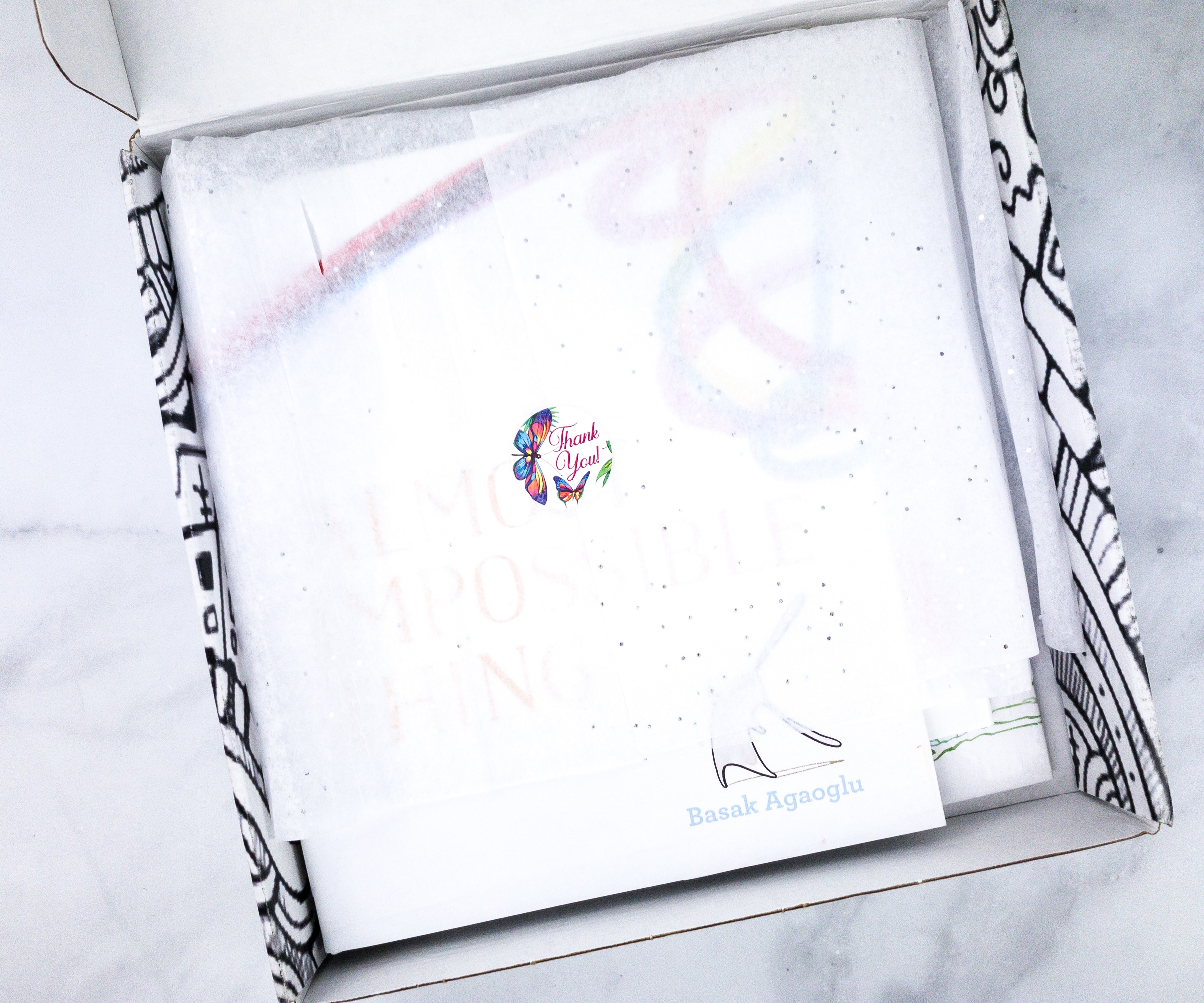 The books were also wrapped in white tissue paper and sealed with a "Thank You" sticker.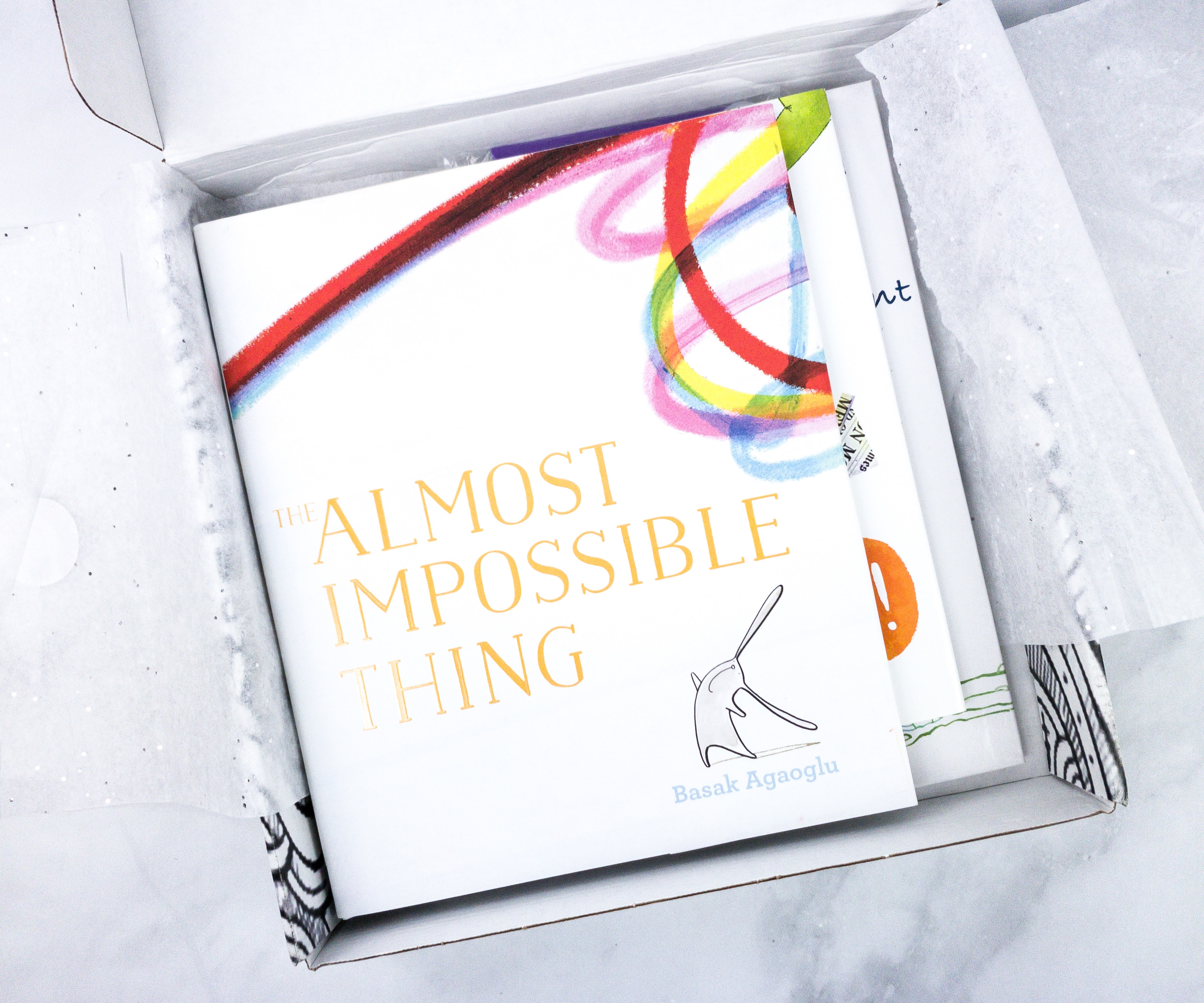 All the books arrived in great condition!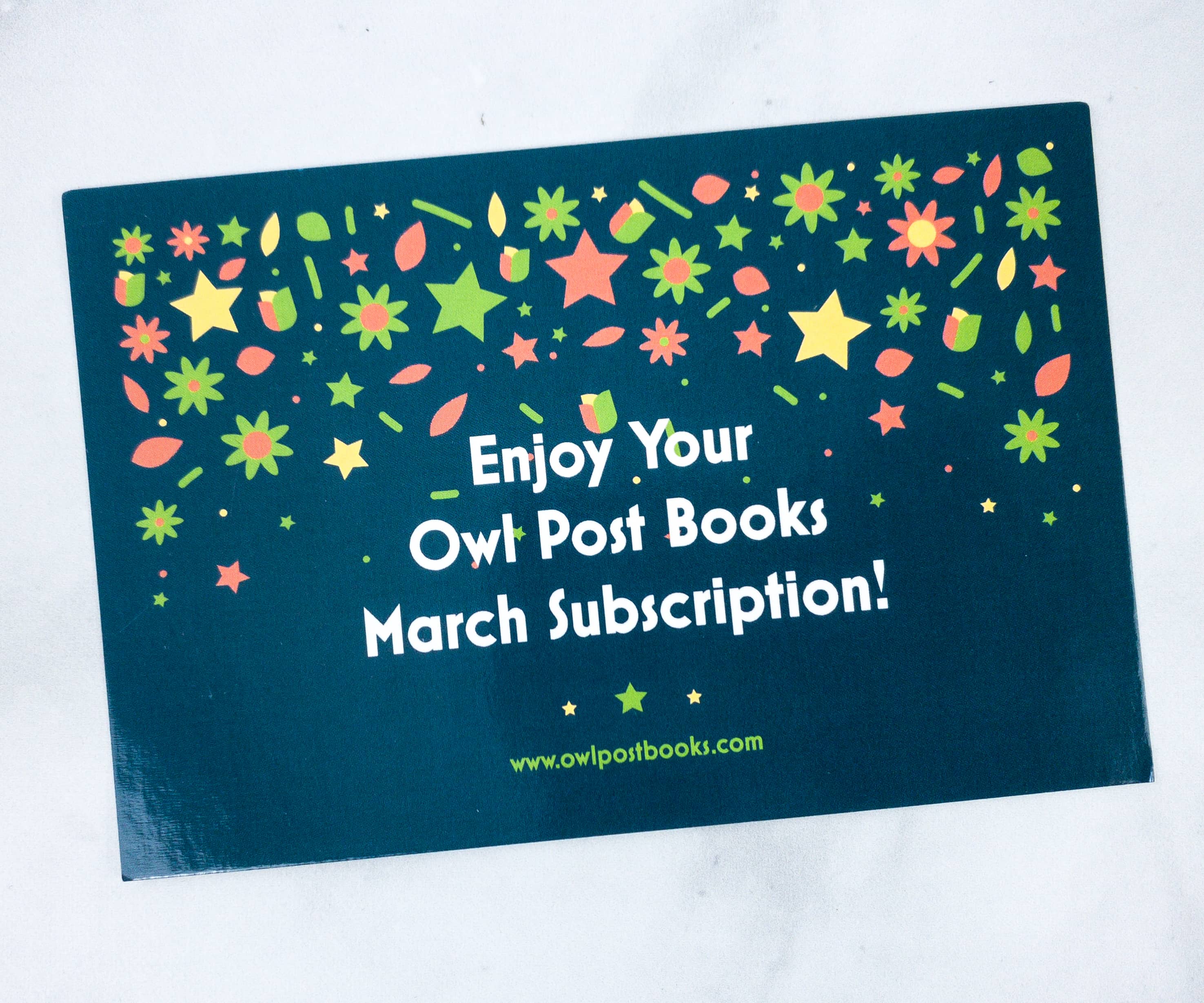 There's a card that wishes us to enjoy the March 2020 box.
Everything in my box!
Each box from this book subscription includes a toy or item in line with the book's theme.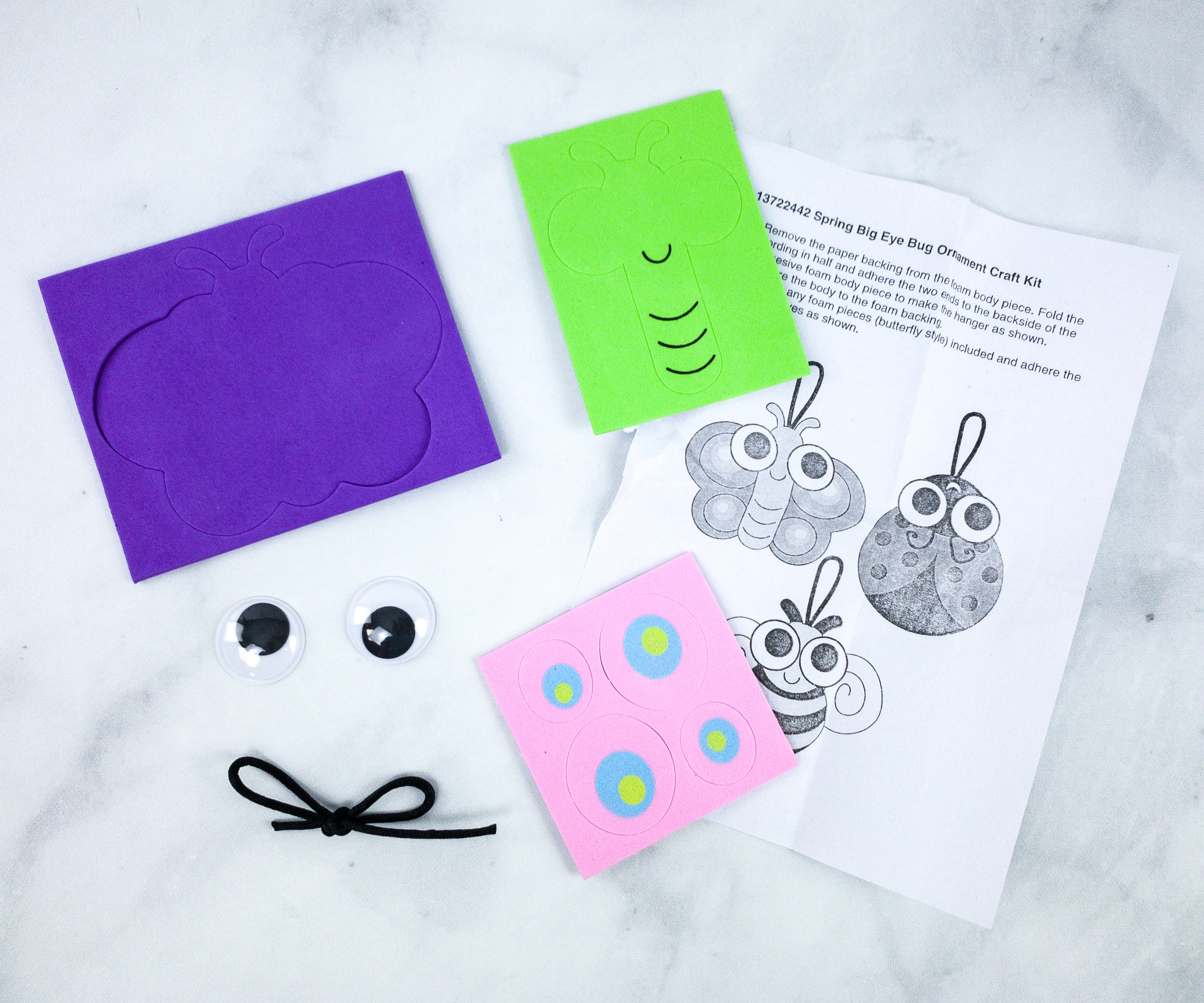 This month, we got the Spring Big Eye Bug Ornament Craft Kit.
The ornament turned out to be a cute butterfly, with wiggly eyes! ?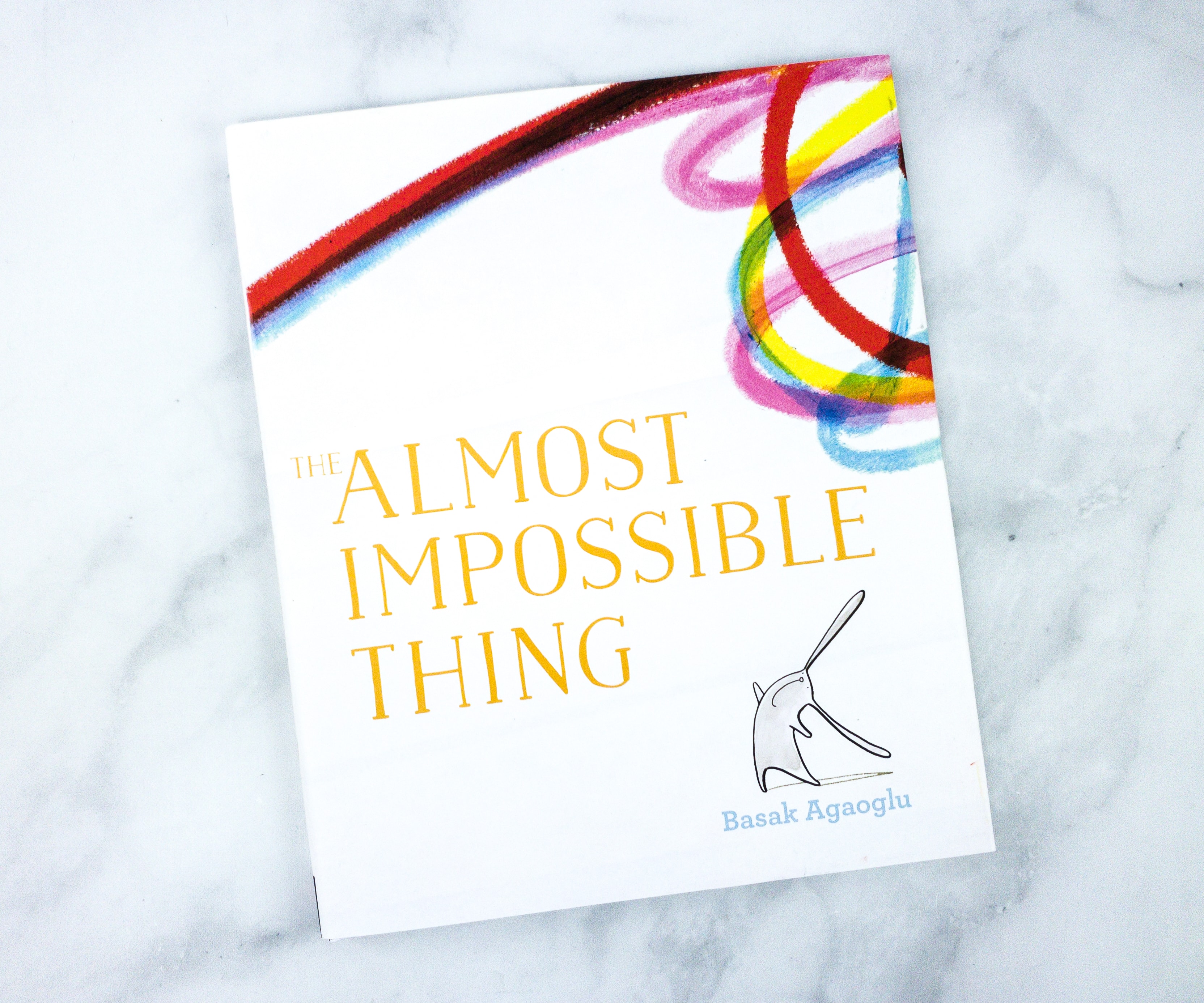 The Almost Impossible Thing by Basak Agaoglu ($13.09)
Nothing is so impossible that it shouldn't be tried. Even if you're a bunny hoping to fly. A tribute to teamwork, big dreams, perseverance, and those who don't listen when others say their goals are unreachable.

The person who says it cannot be done should not interrupt the person doing it.–Chinese Proverb

Most of us want to fly–even if we know we're rooted to the ground. Especially if we know we're rooted to the ground! So when a rabbit spots a bird soaring in beautiful, colorful loop-de-loops, a dream is born. Though her friends tell her "You can't do that!" our rabbit is undeterred. Through comical ski jumps, trampoline bounces, swings on the trapeze, and experiments with kites . . . somehow, some way, there must be a way to fly.

And there is! Teamwork.

Debut author/illustrator Basak Agaoglu delivers a story of faith, persistence, and humor–along with some of the most adorable, child-friendly art ever seen. For fans of Extremely Cute Animals Operating Heavy Machinery.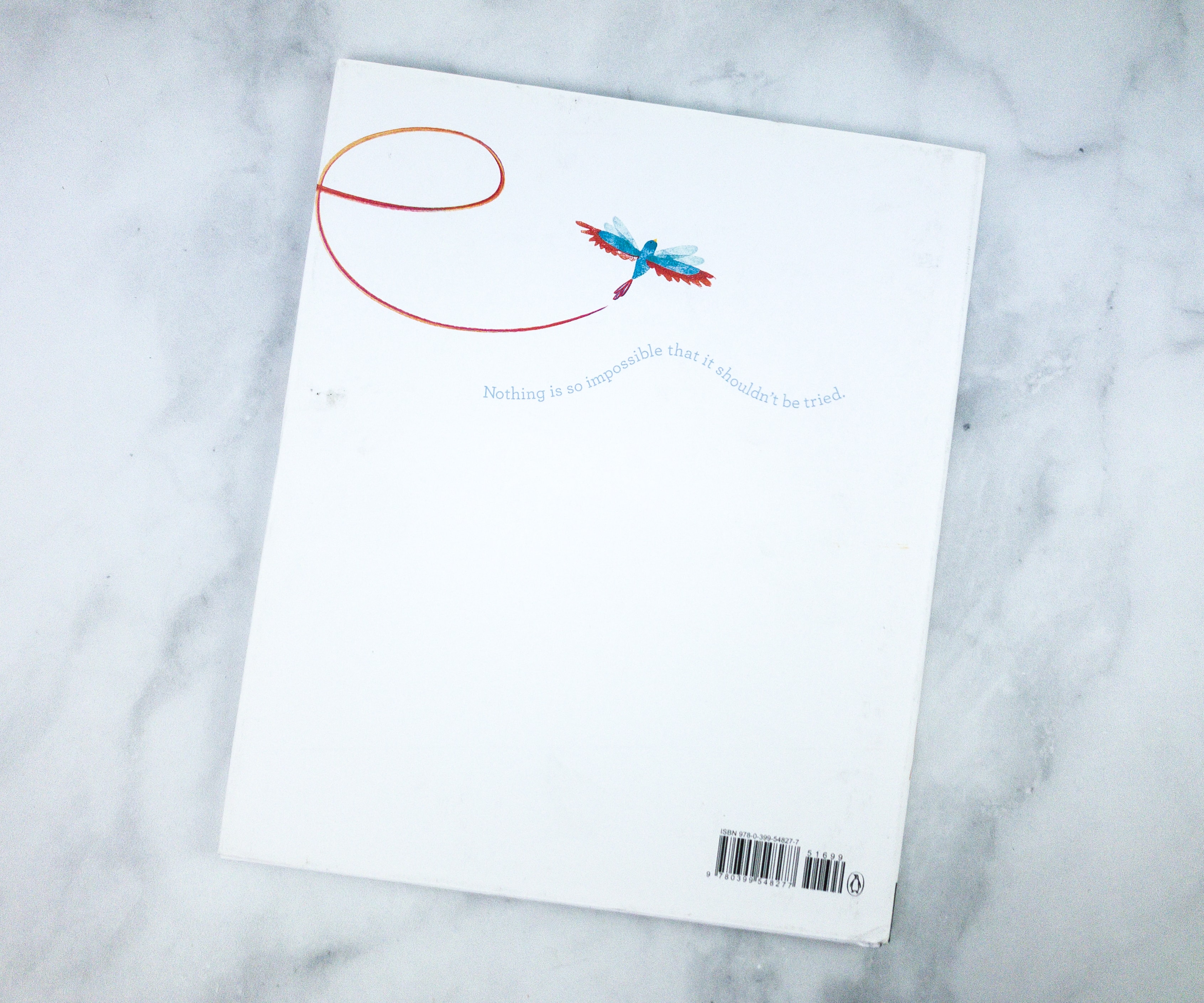 We really love the bird at the back of the book, accompanied by some inspirational words:
Nothing is impossible that it shouldn't be tried.
The flap of the dust jacket gave us a sneak peek of what the story is about, which is centered on determination, believing that you can reach your dreams, the importance of other's faith that you can do it, and most of all, believing in yourself!
The art style is fun! My kids adore the characters so much!
The texts were short and easy to grasp. The bunny in the story saw a bird flying high, so she believes that she can also do it. At first, her friends discouraged her but she's quite determined. By trying different ways like trampoline bounces and ski jumps, she was able to do it, and it's because of teamwork! My kids were so thrilled with the ending!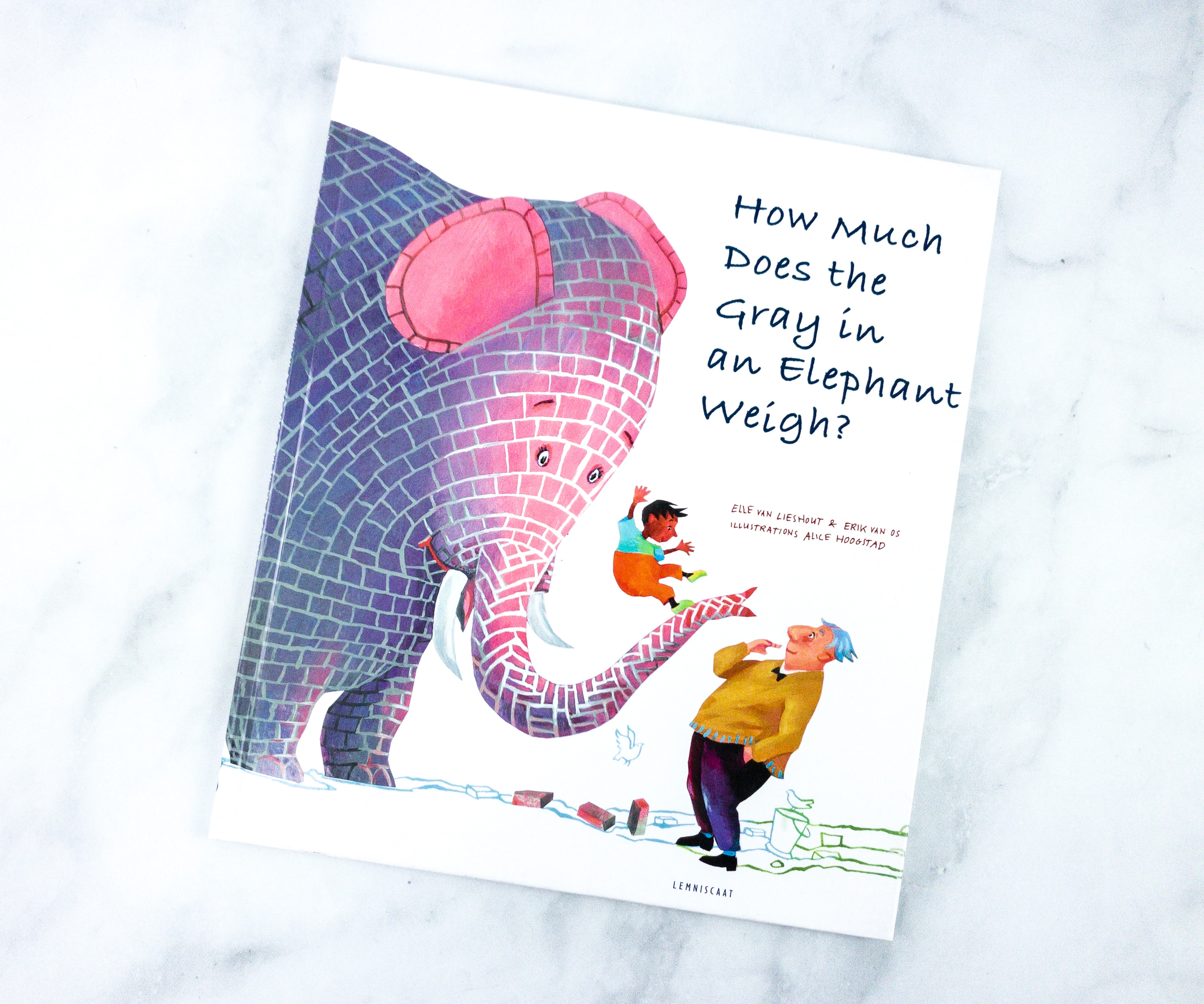 How Much Does The Gray In An Elephant Weigh? ($11.93)
When you visit at the zoo,

Do you wonder like I do . . .

Why does a giraffe have spots of  brown,

And do zebra's stripes go up, or down?

The wonder and variety of various zoo animals is explored in this book as full of questions as Kipling's Elephant's Child. From an elephant to a peacock, a rhinoceros to a flamingo, an inquisitive child and his grandfather visit and ponder each animal.
The front cover shows an elephant, with the illustration extending to the back. The story is about an inquisitive child who ponders about all the animals at the zoo he visited along with his grandpa.
The illustrations of the zoo animals are beautiful! They're like a painting!
This story has got some humor as well!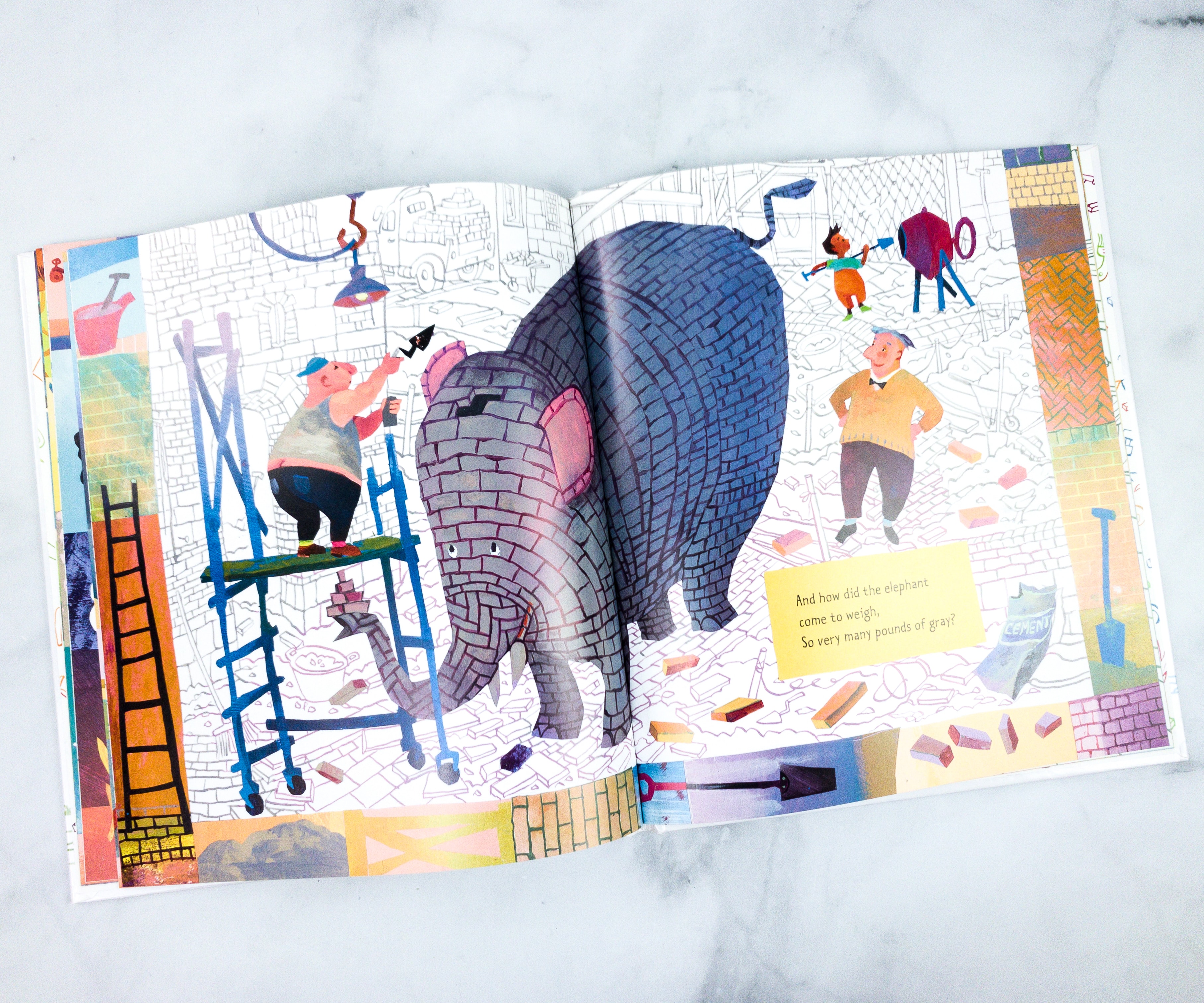 It's a nice book to use when introducing kids to different animals in the zoo! Just like the kid in the book, they can ask their own questions as well, which can be great conversation starters!
Confiscated! by Suzanne Kaufman ($12.03)
Confiscated! is a hilarious tale of sibling conflict and cooperation between two dinosaur brothers that all kids will relate to.

When Mama hears Brooks and Mikey fighting over yet another toy, it gets CONFISCATED!

(In other words, taken away.)

It's only when ALL the toys are confiscated that Brooks and Mikey finally learn how to work—and play—together nicely.

(But not before creating a whole heap of trouble . . . )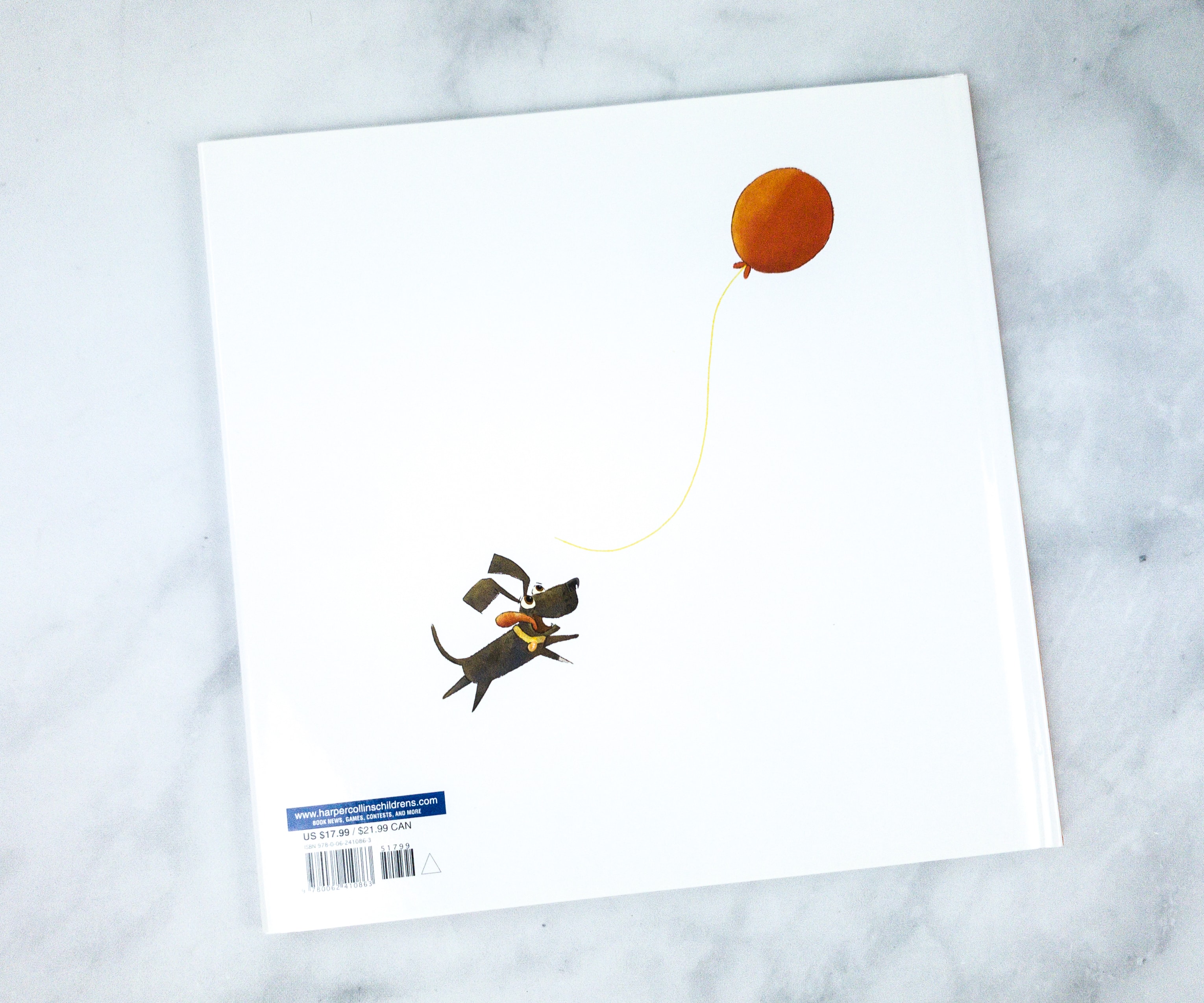 The back of the book has a cute illustration of a dog chasing a red balloon floating on the air!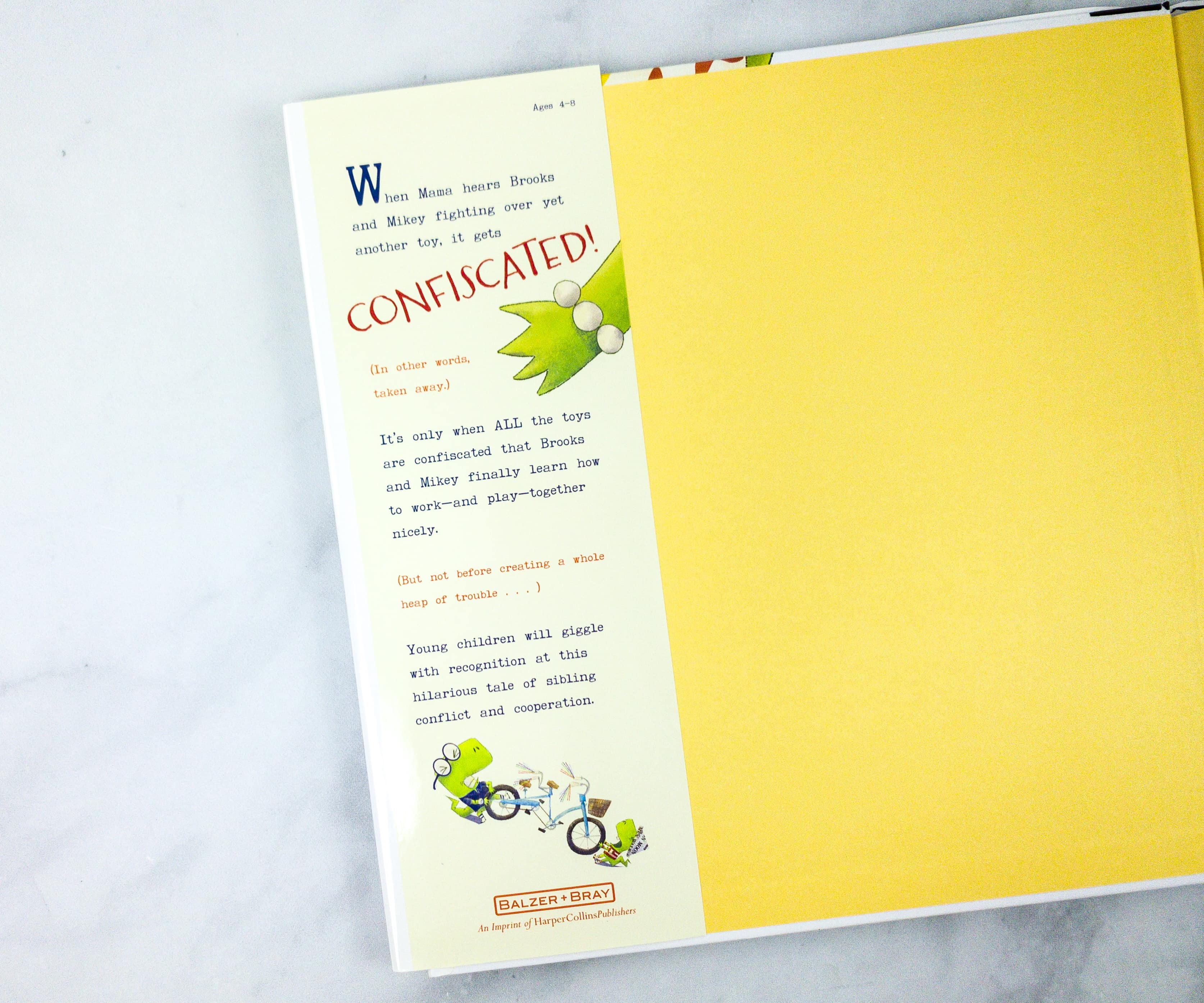 The flap of the dust jacket has the synopsis of the story. It's another hilarious tale of sibling rivalry!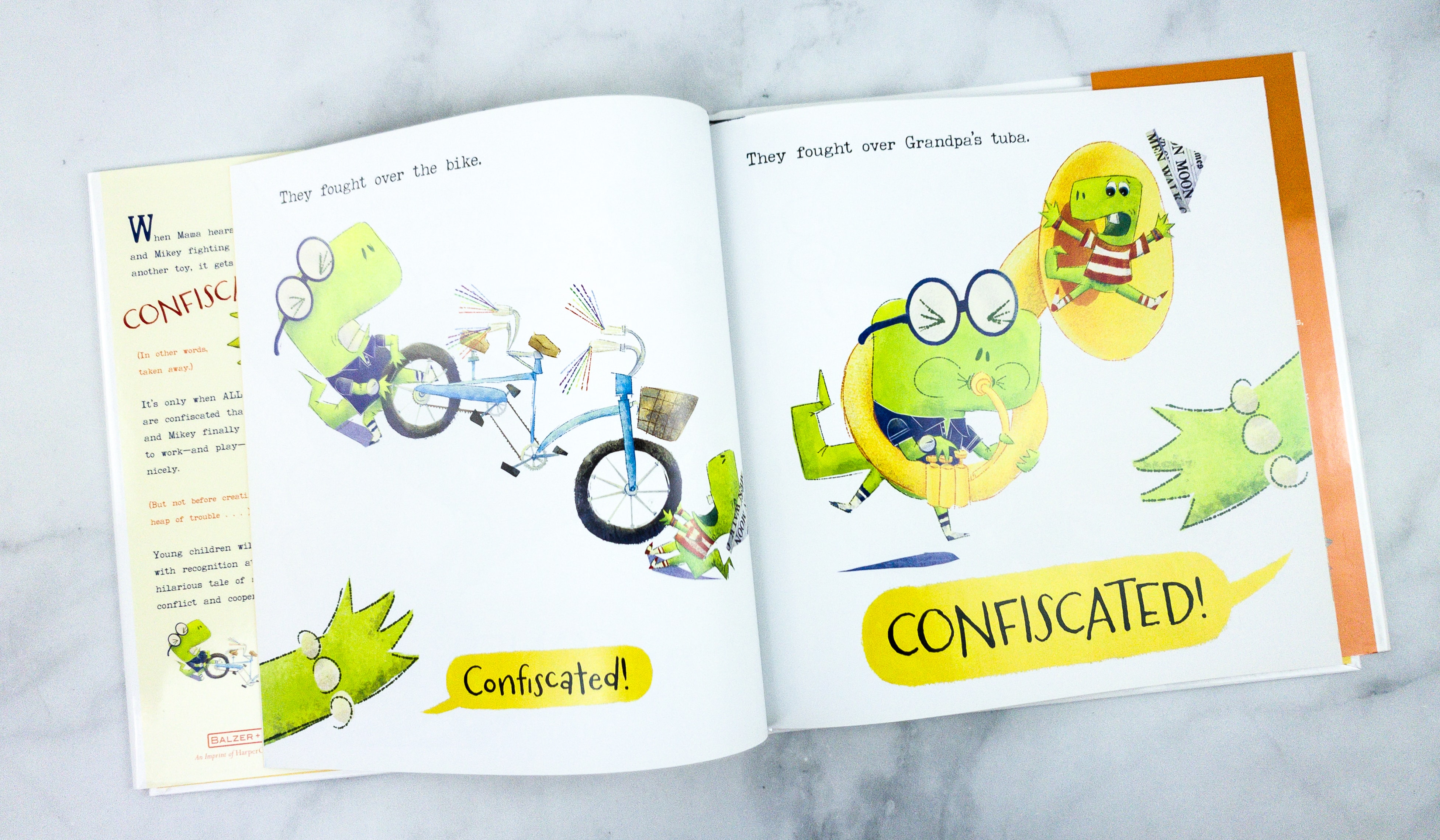 The story is pretty relatable! Mikey and Brook always fight over the same toy, and when their mom got fed up with all the commotion, she confiscated the toy!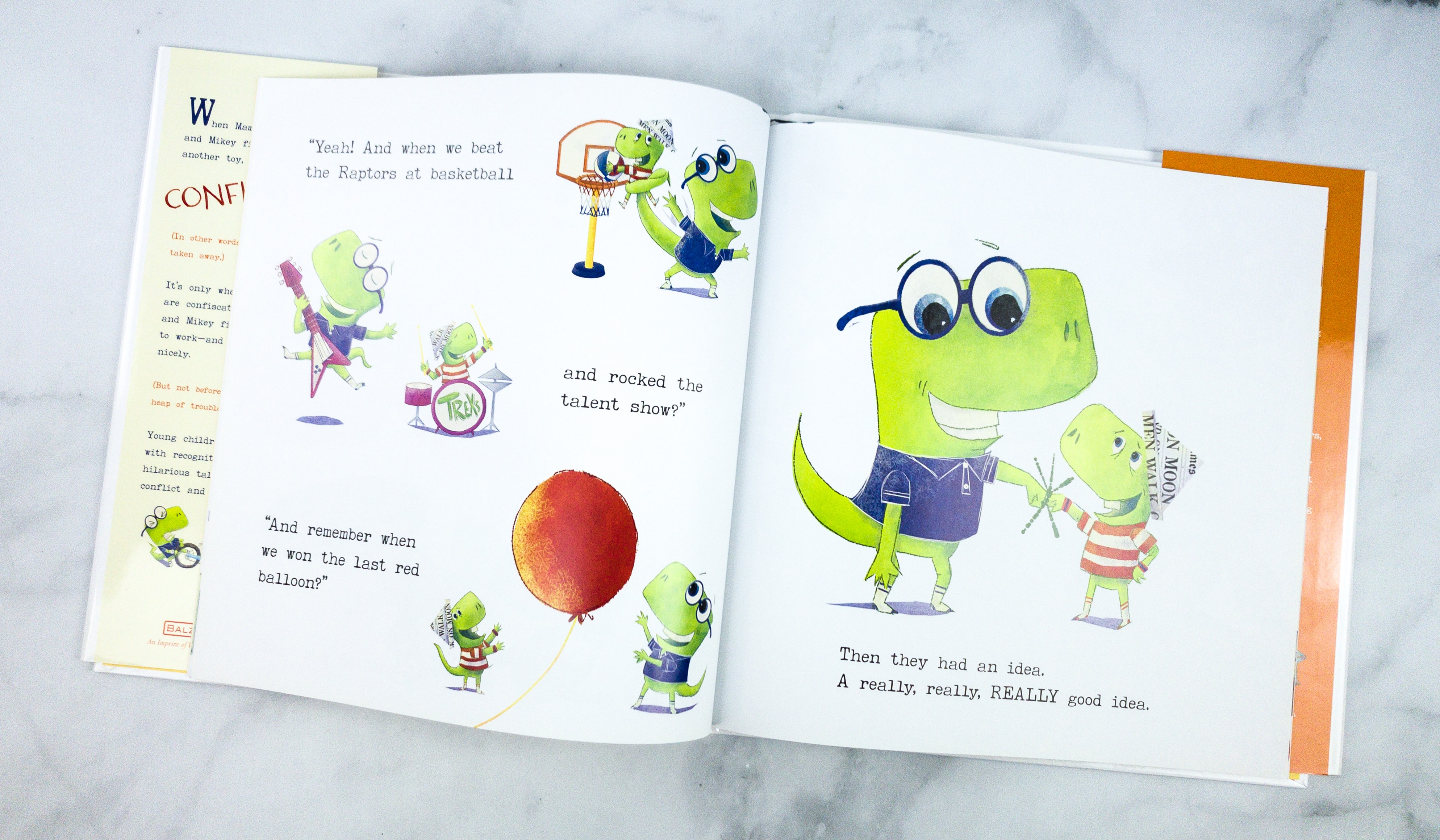 Of course, with no toys to play with, the brothers grew bored, and realized that they can have fun together! My kids' main takeaway from this story is that it's more fun to play together!
This month's selection of books is really excellent! My kids and I enjoyed each of them, but out of the three, we have a unanimous favorite which is the book about sibling rivalry! Its storytelling style is fun and relatable, and it also imparts a great life lesson for kids. Each book also showcased different art styles! If you want to introduce your kids to the joys of reading, this subscription is a great way to start!
What do you think of this month's box? Let us know your comments!