MorpheMe is a monthly makeup brush subscription that promises at least $30 worth of Morphe brushes each month for only $19.99. This is a great way to quickly build up your brush collection! You can sign up for a 1, 6, or 12-month subscription and all subscriptions automatically renew until you cancel.
DEAL: Use this link to get a free brush with any MorpheMe subscription plan. You'll also save $10 on a 6-month plan or get a free month ($20) with an annual subscription!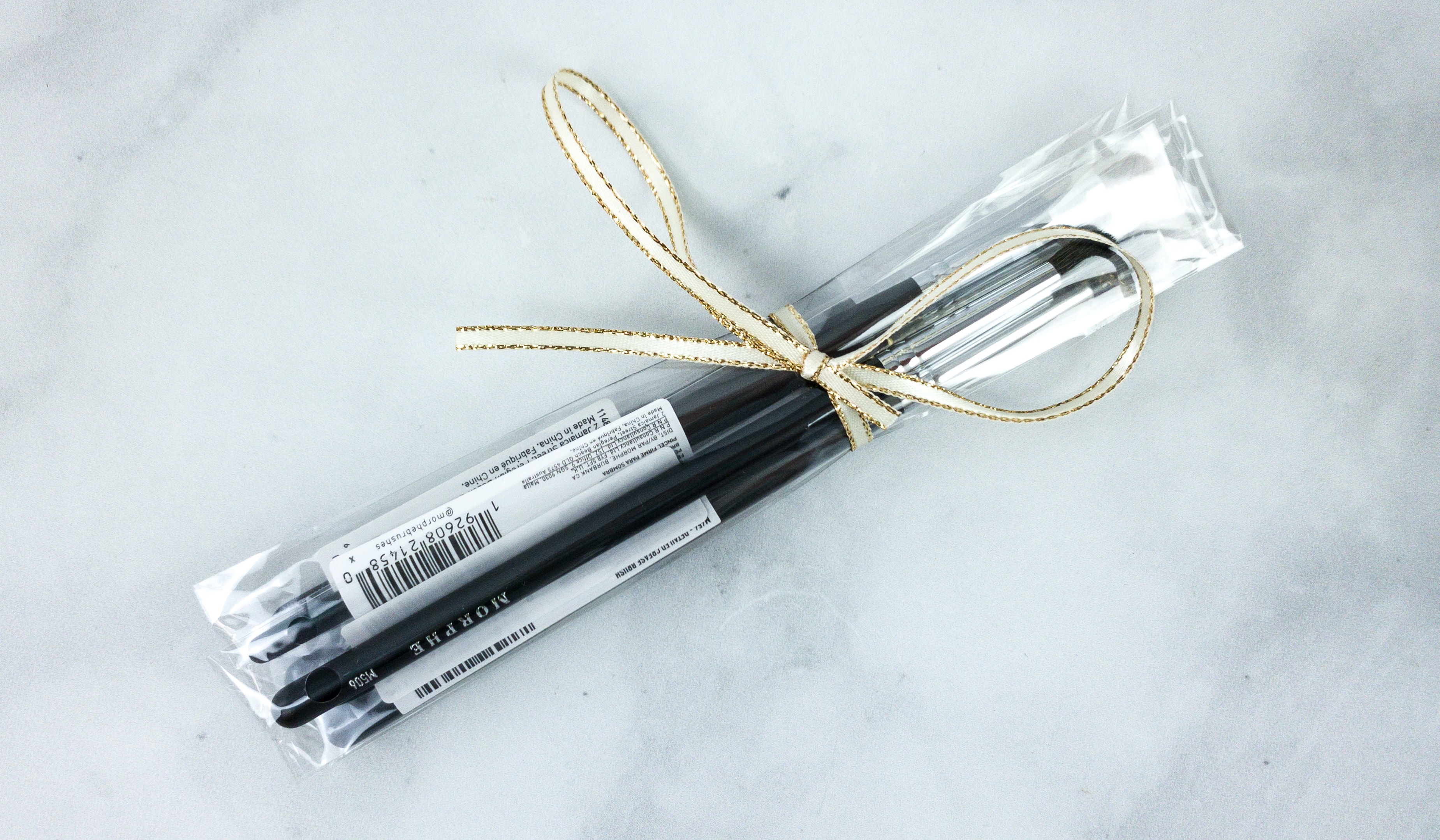 MorpheMe sends 3-7 brushes per month and they state that the total value will be at least $30. This month's theme is Eyes on the Prize. We didn't get an info card this month, though.
 LiveGlam puts out a monthly video on their blog that shows different ways you can use your monthly brushes. They are really good at demonstrating that each brush can have multiple uses.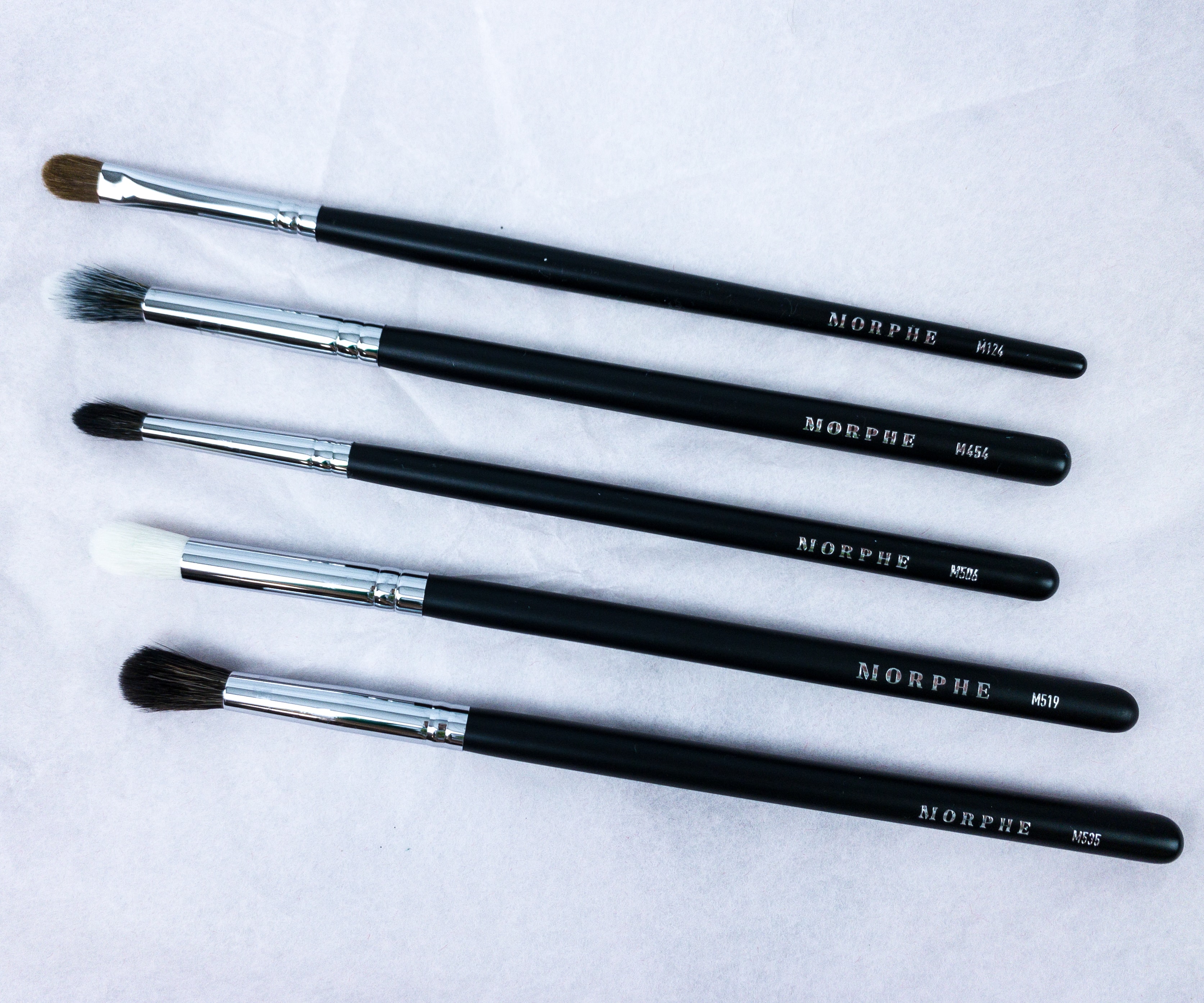 A full view of everything from this box!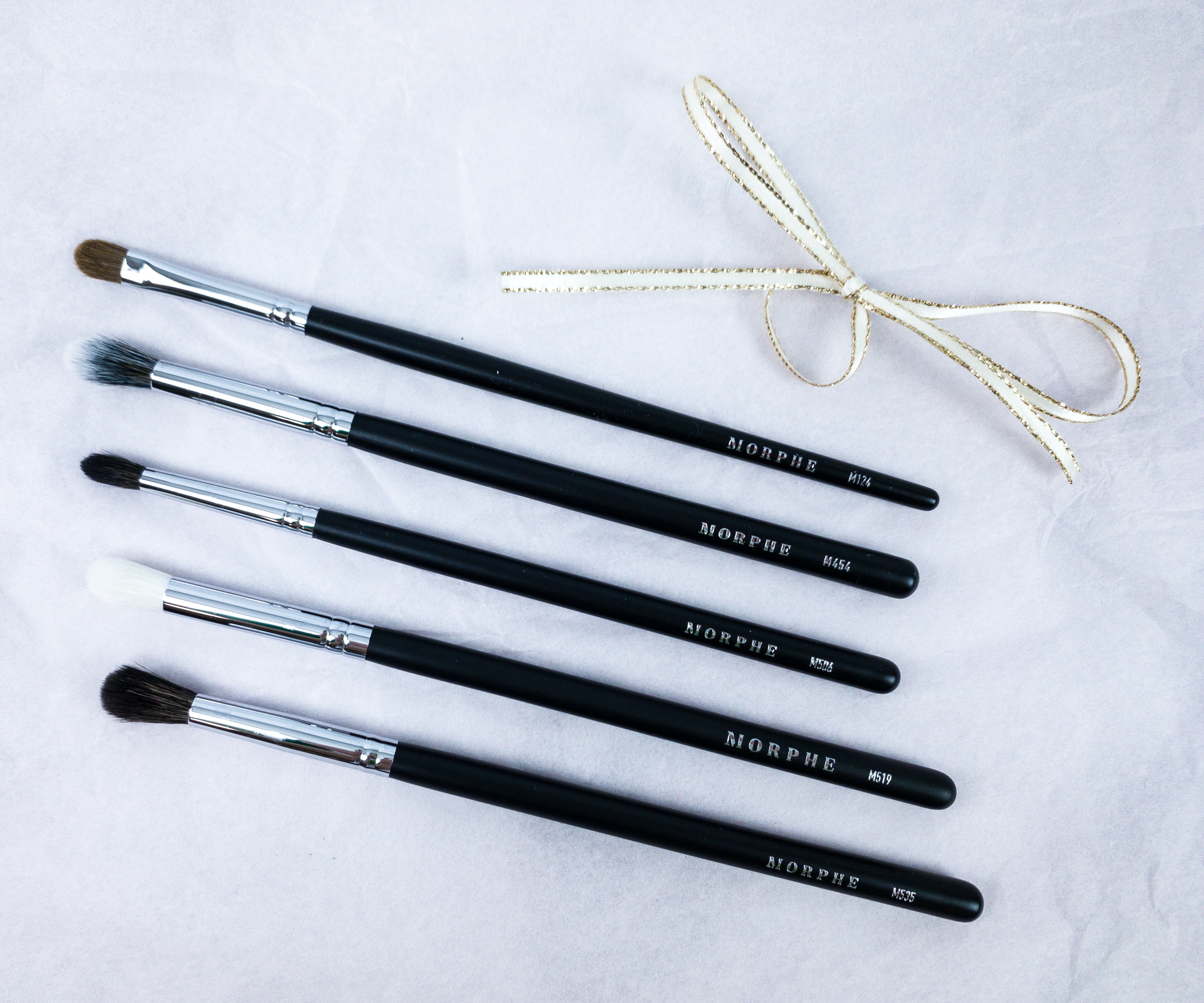 All the brushes this month have a black handle and silver-colored details!
Morphe M124 Firm Shadow Brush. Made with natural and synthetic bristles, this shadow brush packs on color to your eyelids without the need for a spray!
Aside from packing the lid with color, it's also great for shading and cutting the crease with concealer. The flat ends can even get into areas under the eyes!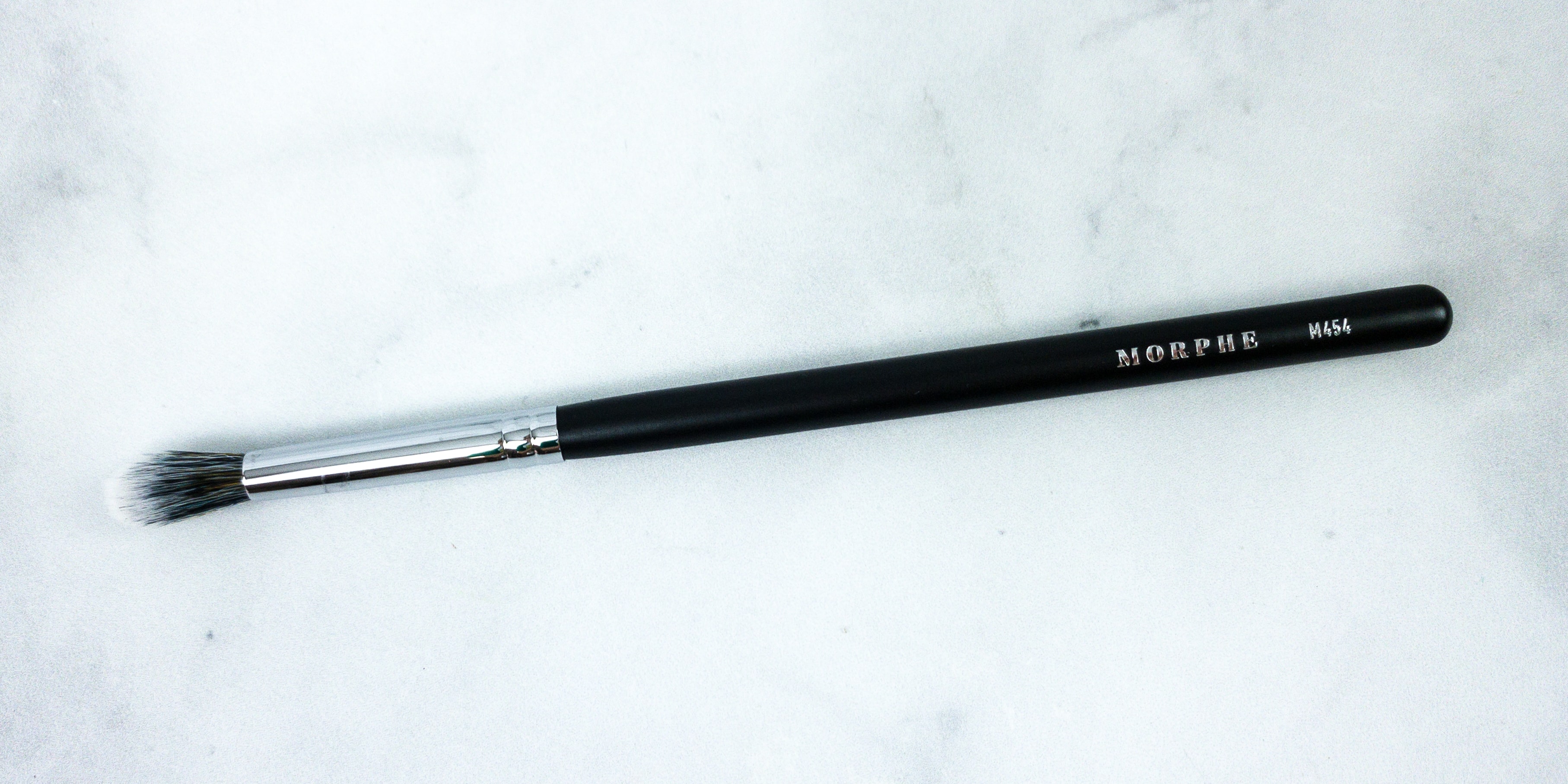 Morphe M454 Detailed Crease Brush. The tapered end of this brush makes makeup application precise. It's also great for diffusing.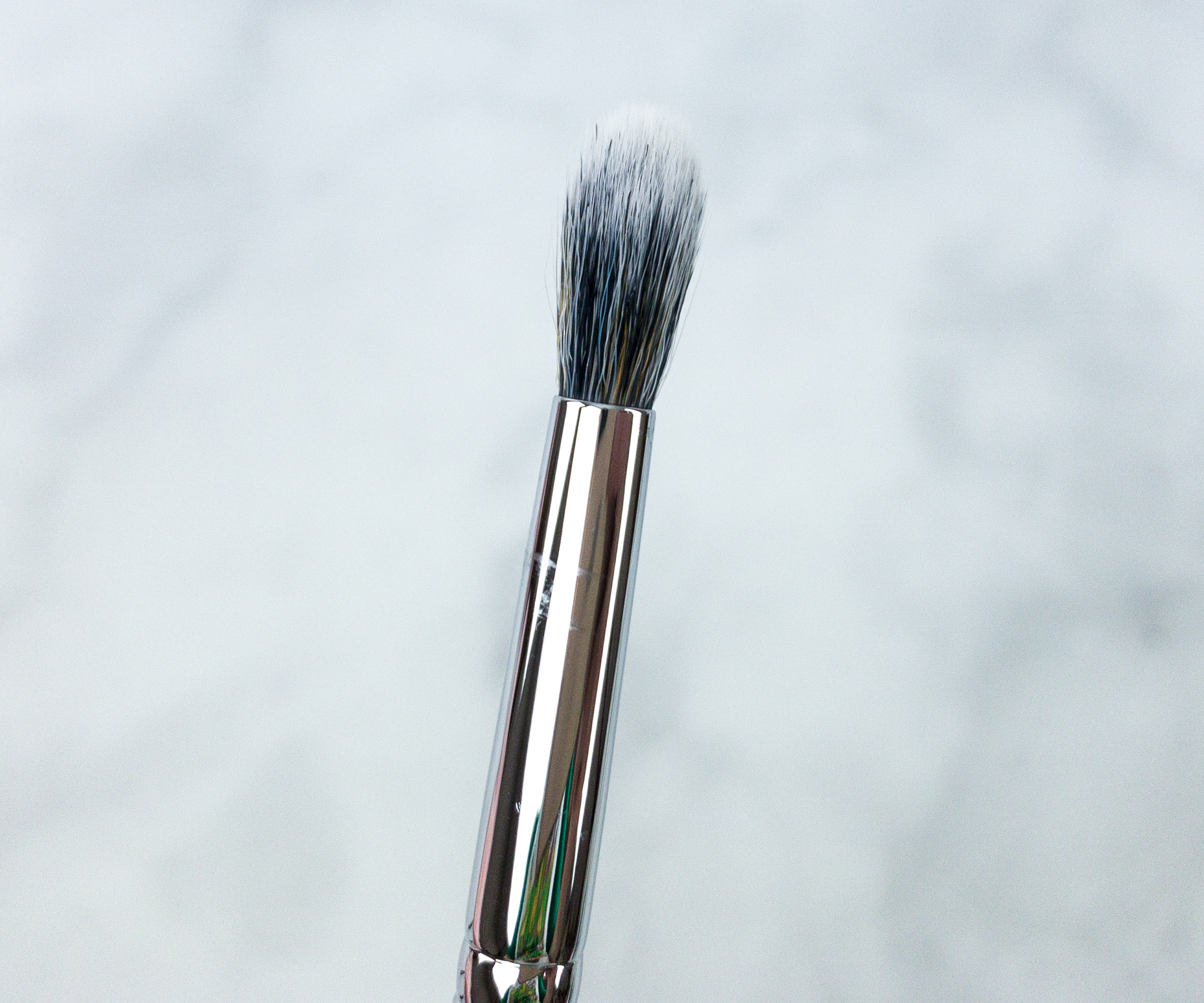 This one is made with synthetic bristles, but still soft and gentle on the skin.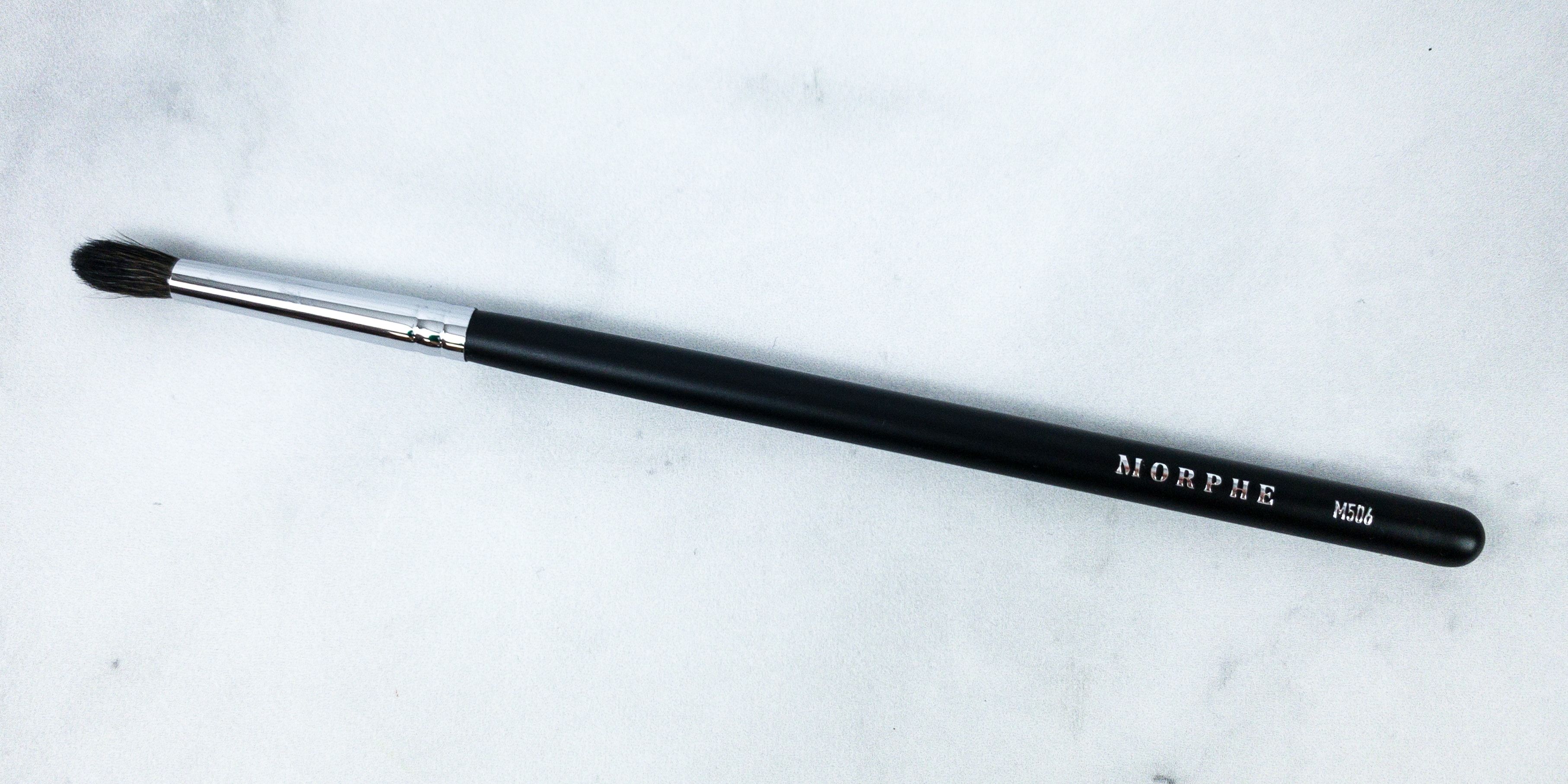 Morphe M506 Tapered Mini Blender. For hard to reach areas, this tapered brush with a very small head is just perfect. It's also a great choice of brush for controlled blending.
Made with natural bristles, it provides buildable coverage.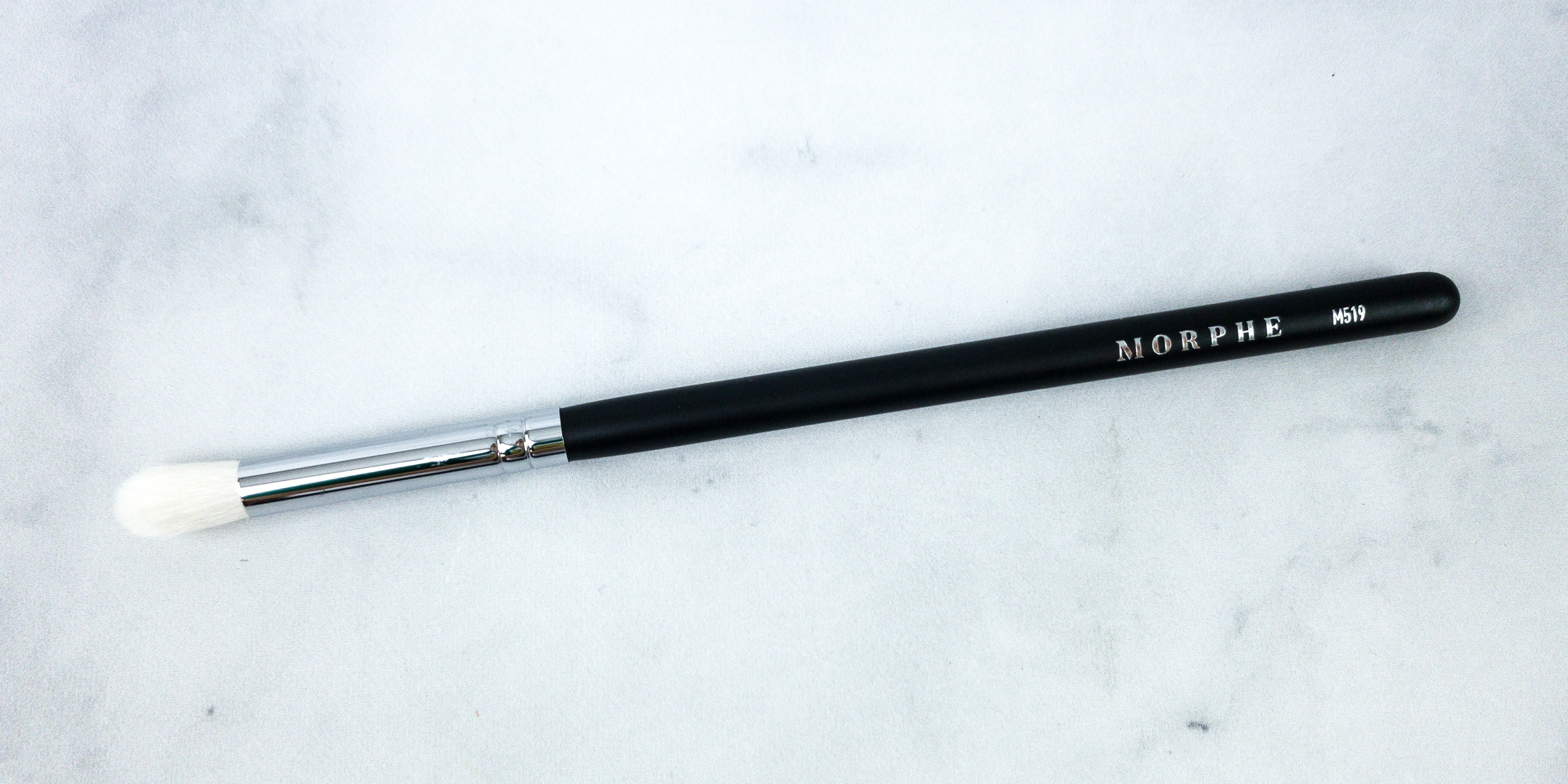 Morphe M519 Crease Blender Brush. Here's another tapered brush and this time it has shorter bristles that create defined crease looks. Even blending out transitions is a breeze when using this one.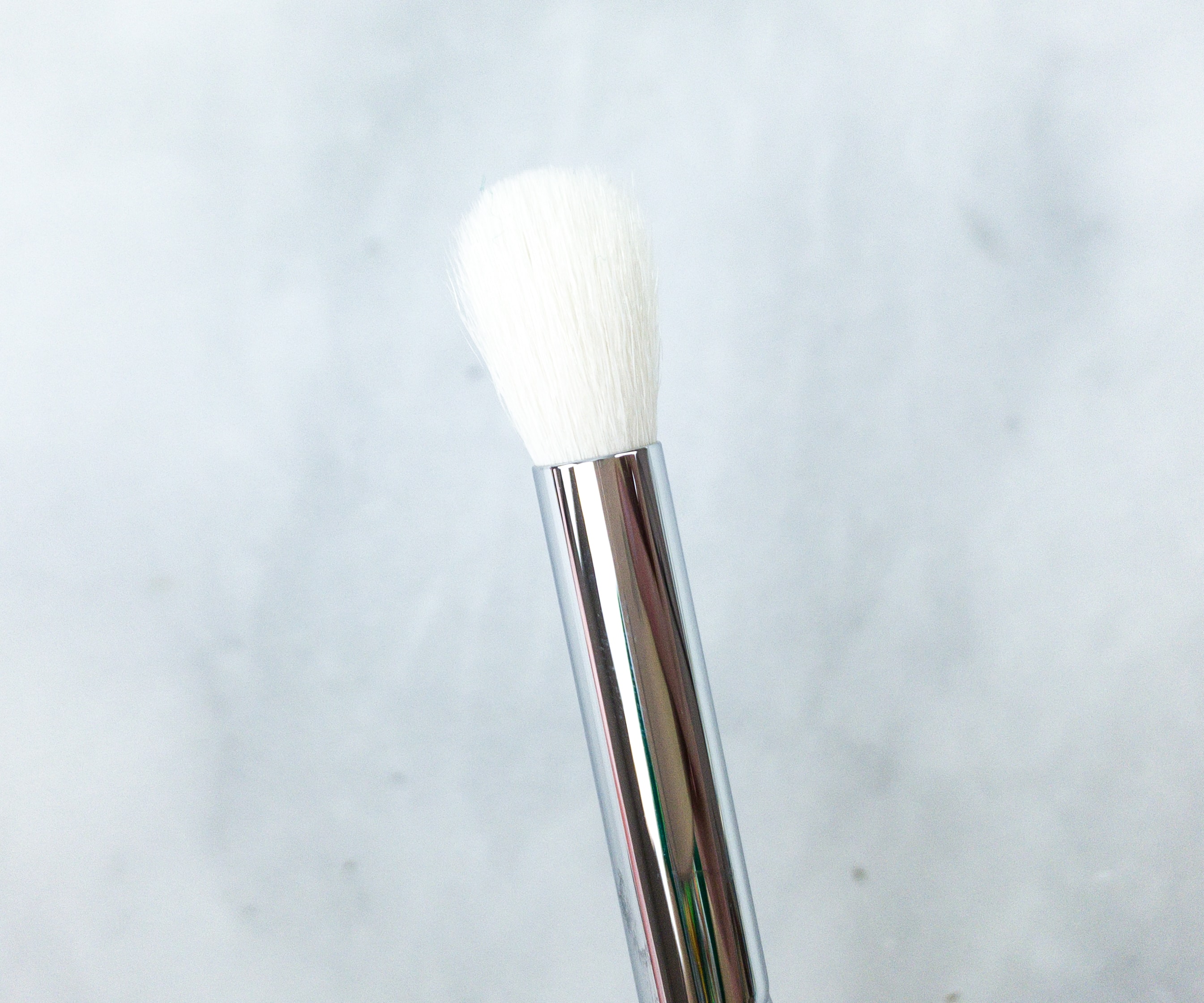 The natural bristles buffs shadow over the eyelids gently. It works whether with cream, liquid, or powder-based products!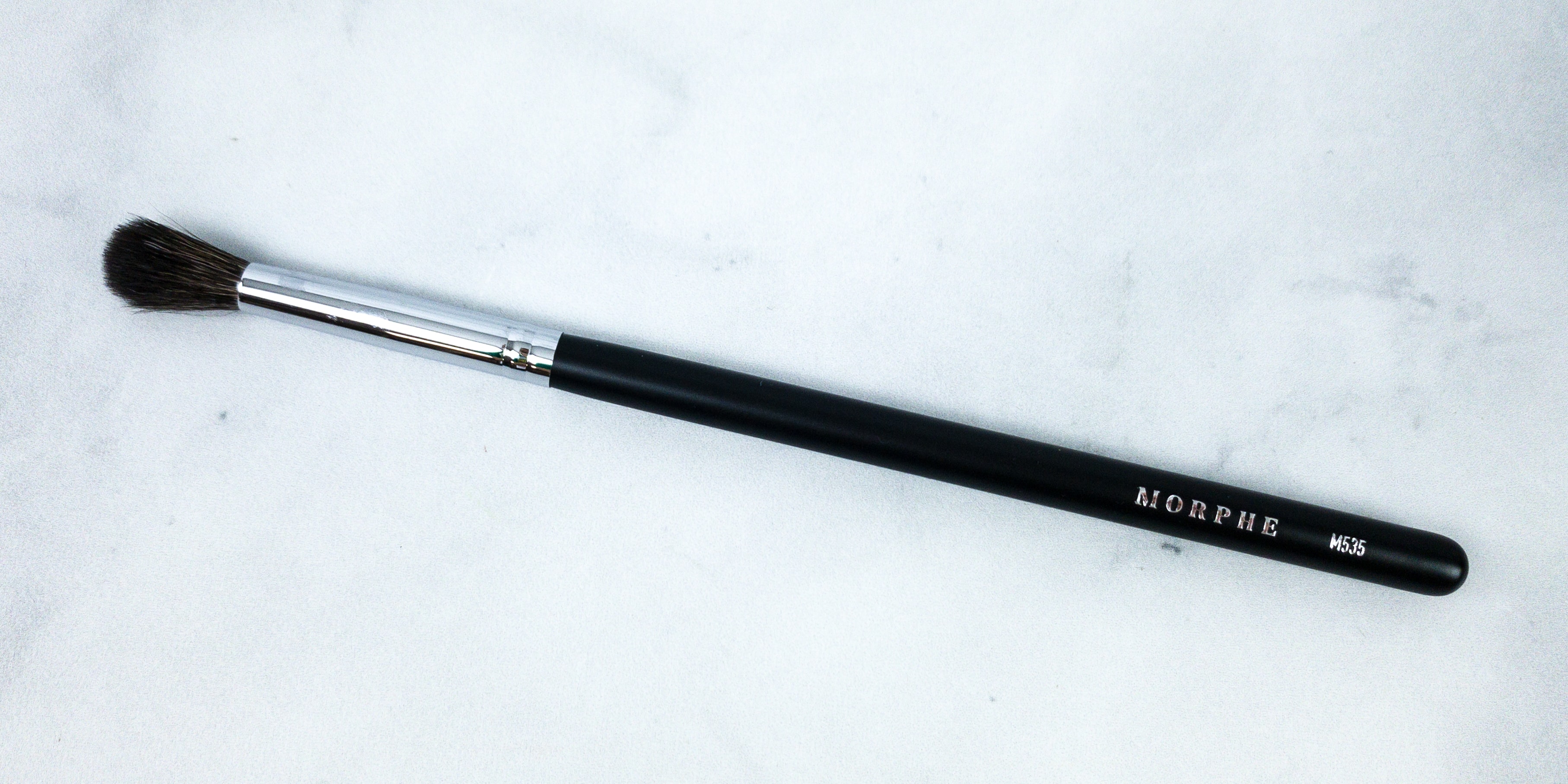 Morphe M535 Defined Deluxe Blender. For eliminating harsh lines, you can count on this domed blending brush! It's easy to handle and also does a great job of buffing color into the creases.
This one is also made with natural bristles. It leaves my makeup with a flawless finish and I couldn't be happier!
MorpheMe brushes are the best! They are all high-quality and easy to use even for makeup beginners. This month, the curation focused on brushes ideal for applying eye makeup. I find everything useful for my everyday makeup routine, so I'm really satisfied! For those who are collecting makeup brushes or those who are simply into makeup, this subscription is worth looking into. They offer great value for money by sending multiple brushes monthly!
What do you think of MorpheMe brushes?