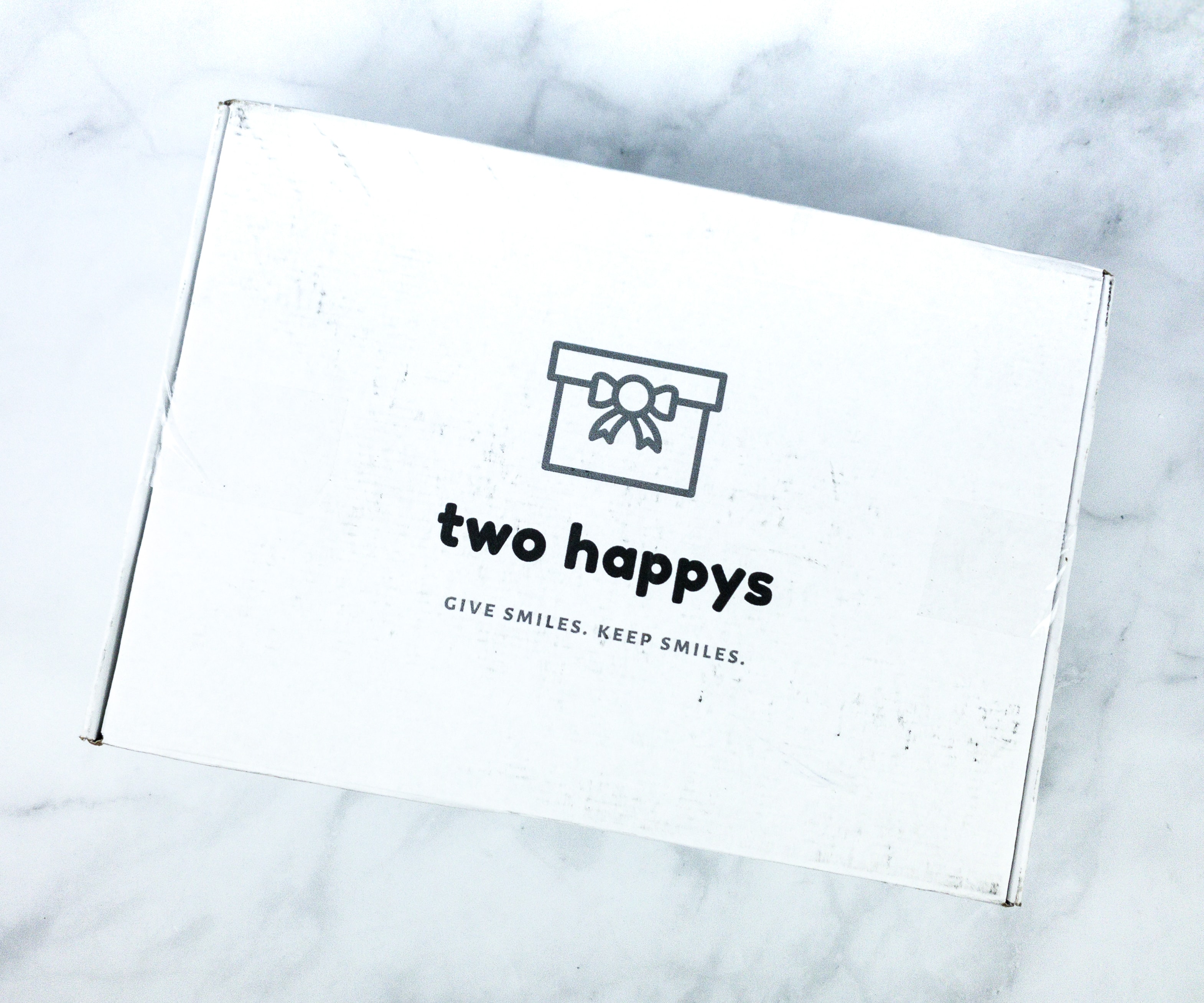 Mommy & Me by Two Happys is a quarterly subscription box for moms and their kids aged 0-12! The subscription costs $69.99 per quarter plus a $5 shipping fee. For every subscription box, the mom can select the child's age and gender for customized products. Each box will also include 6 or more unique products retailing over $100. Subscription members will get access to exclusives as well.
DEAL: Get $10 off your first box! Use coupon code NEWORDER10OFF.
The box is full to the brim!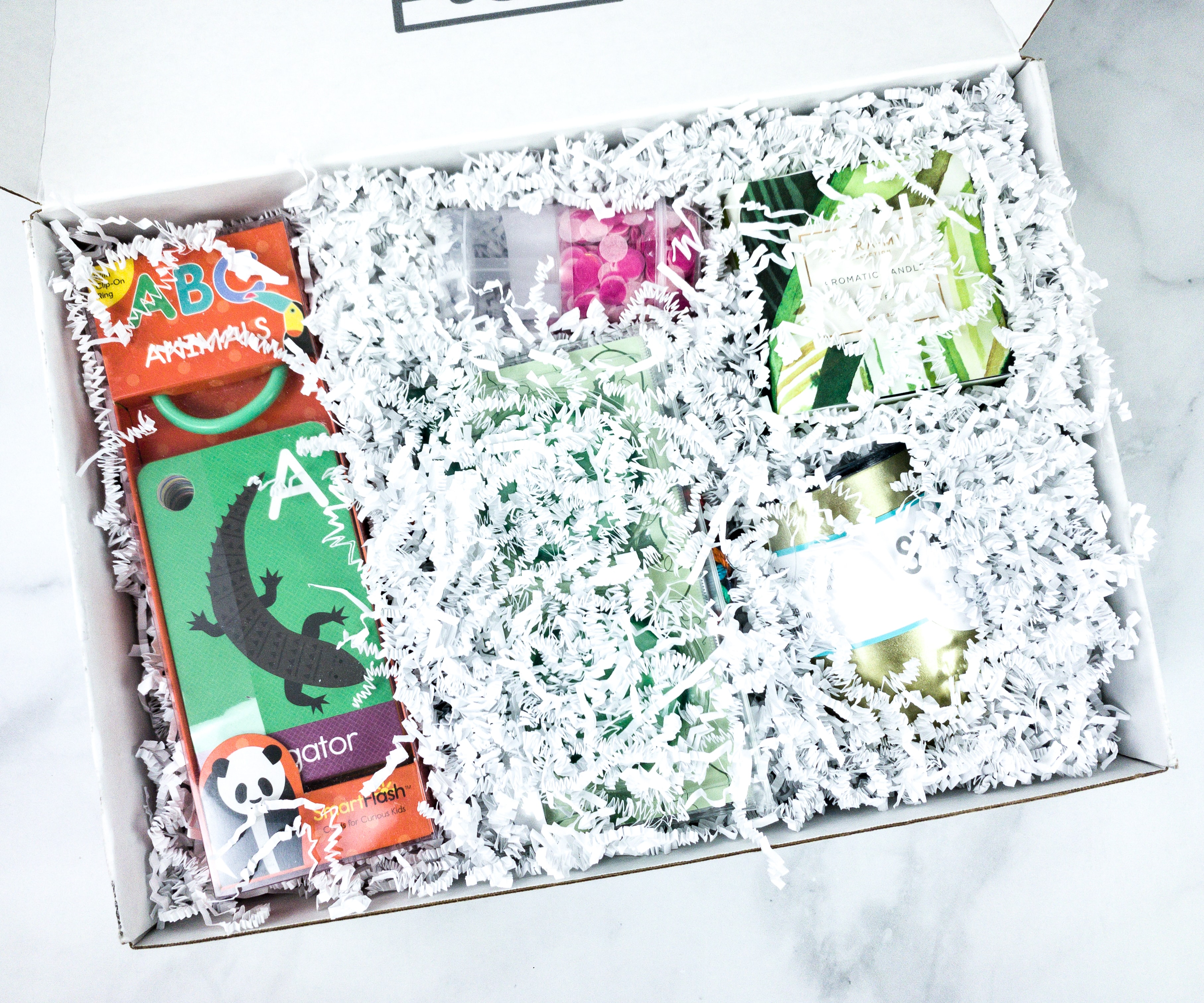 The items are protected by curly white squiggles!
Everything in my box!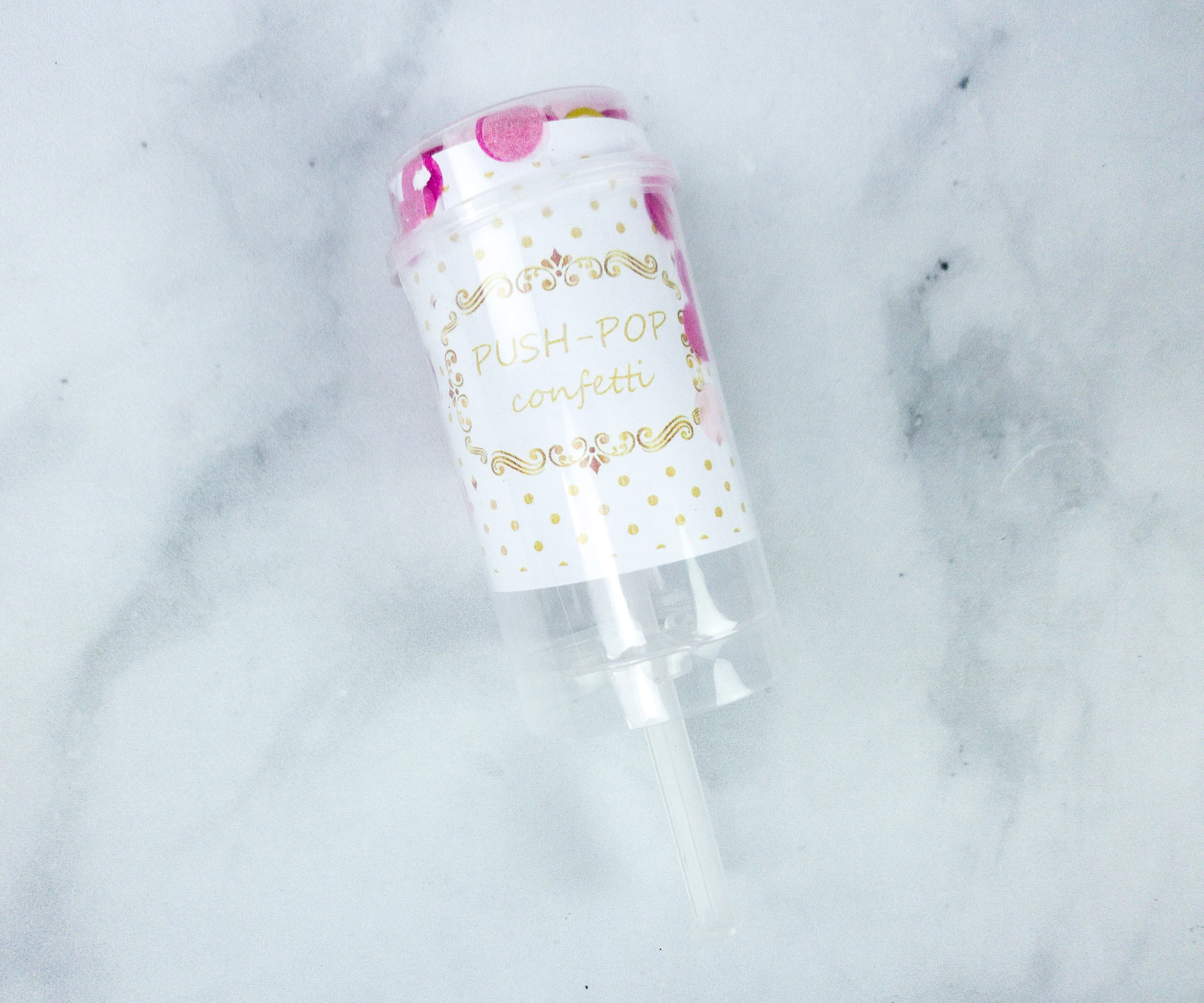 Confetti Push-Pop. Party poppers make events and celebrations more colorful and special. We have one from the box!
The popper is filled with round confetti in pink, and I bet these will look amazing for a surprise girly birthday party or just every day fun!!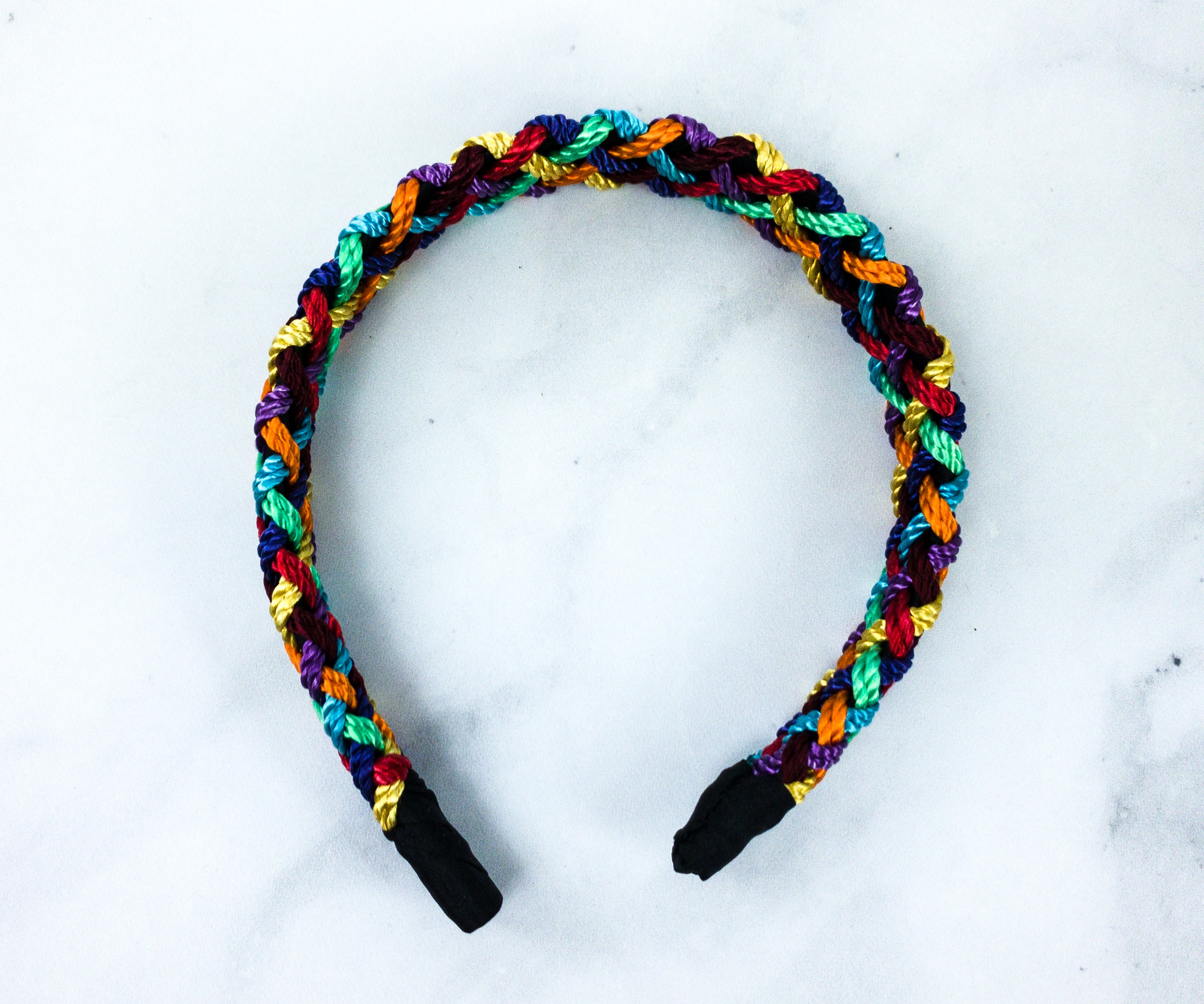 Headband. The headband is so colorful! It keeps my daughter's hair in place and it also makes a great accessory for any casual day!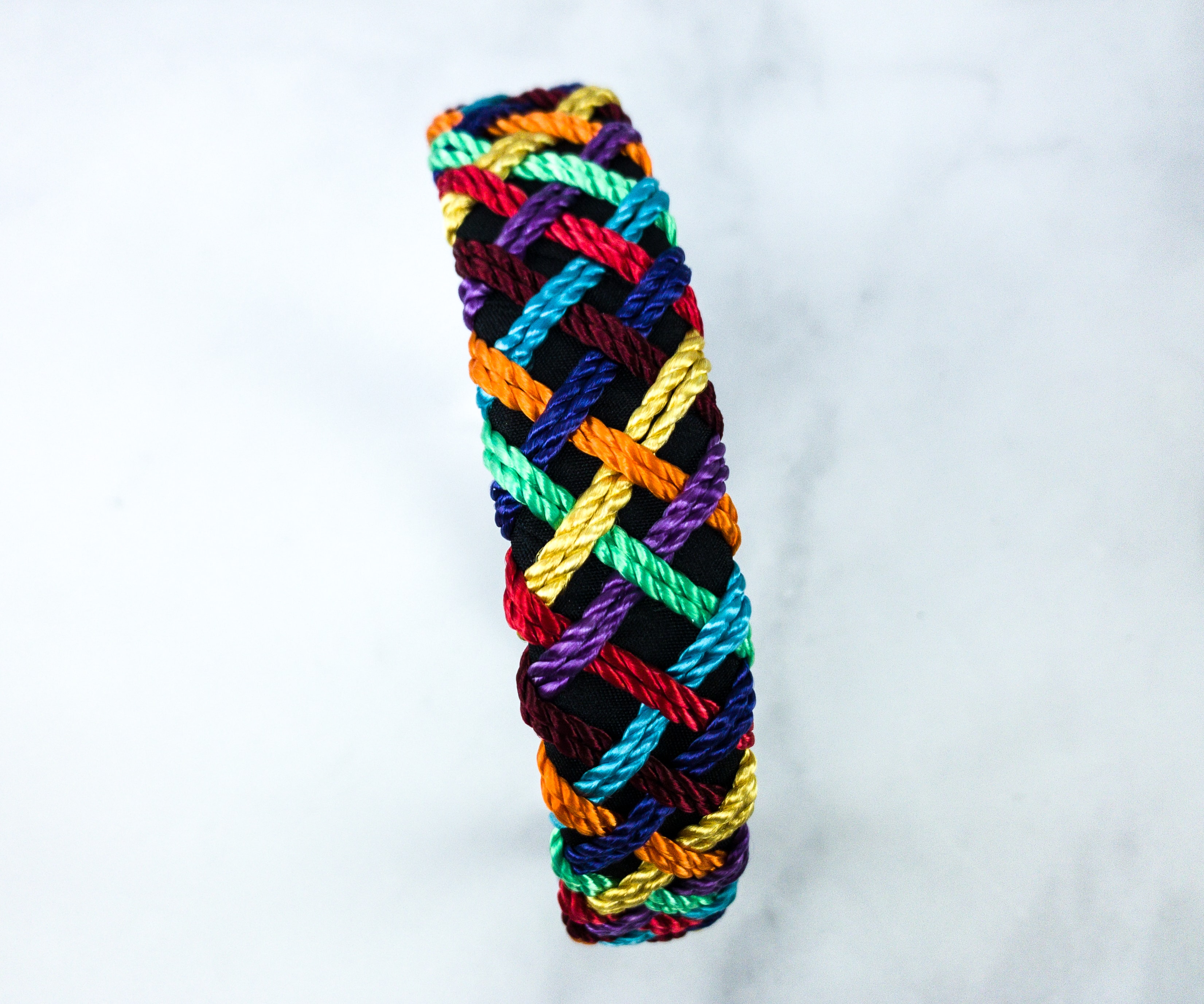 We all love the criss-cross pattern, which makes it standout!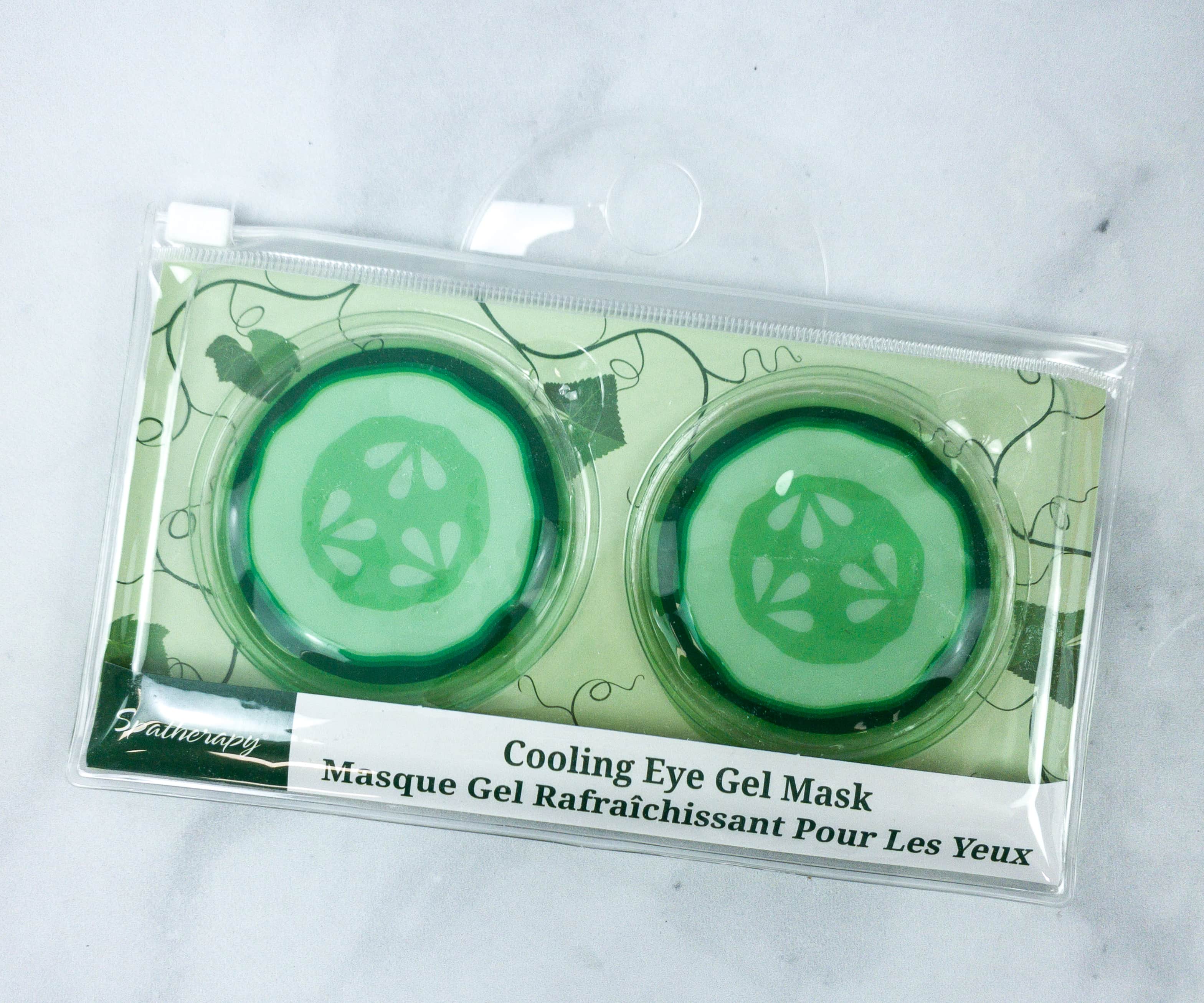 Cooling Eye Gel Mask. For moms like me, here's a cooling eye gel mask. The design resembles cucumber slices!
What I love about this one is that I don't need to throw it right away after use. Also, it's more convenient and practical to use this instead of the real thing, it almost has the same effect. You just have to pop these into the fridge/freezer, and use it to smooth tired or puffy eyes!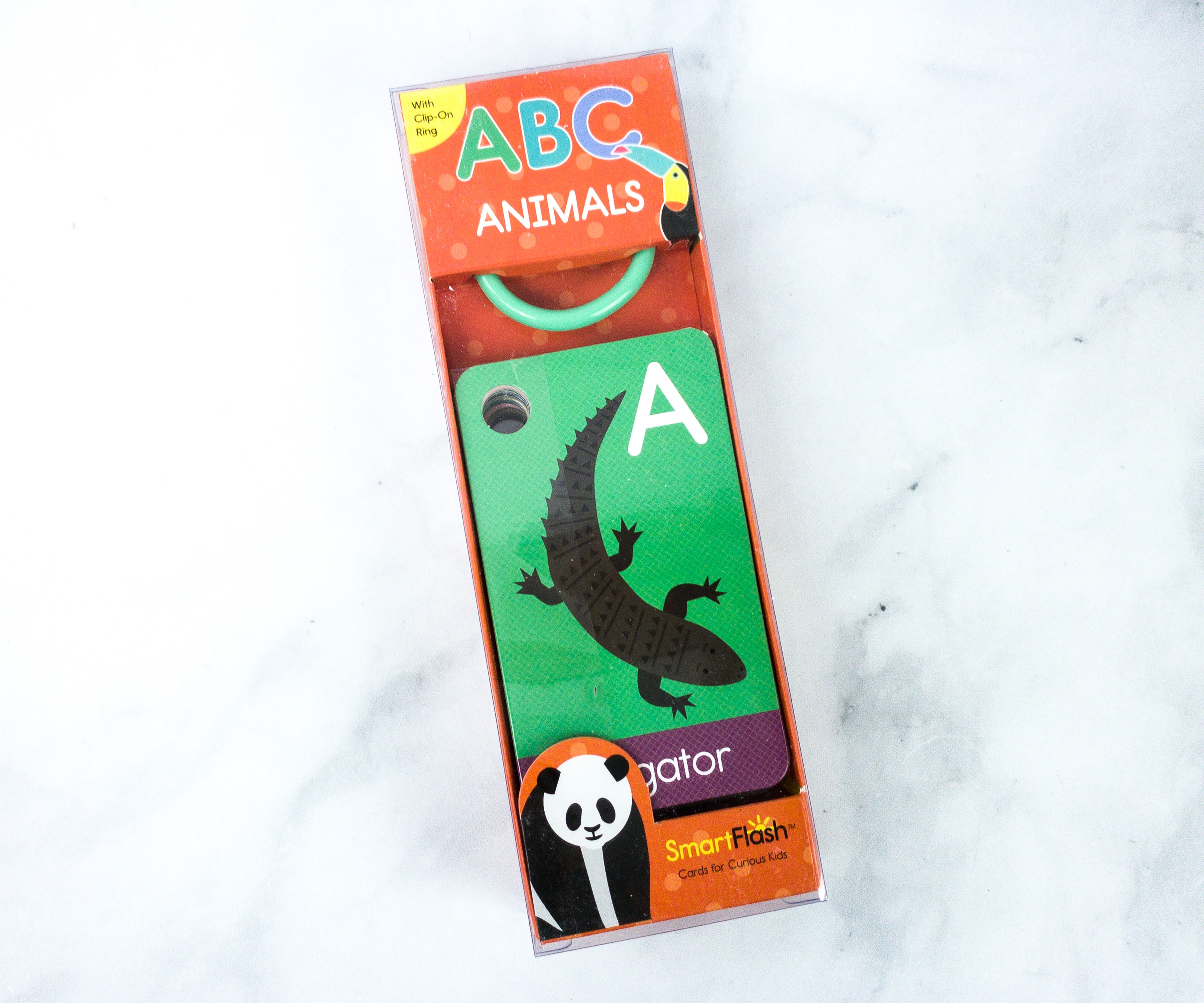 ABC Animals Smart Flash ($9.95) Another item for the kids is this set of flashcards. There are 26 flashcards in the set, all made with sturdy board.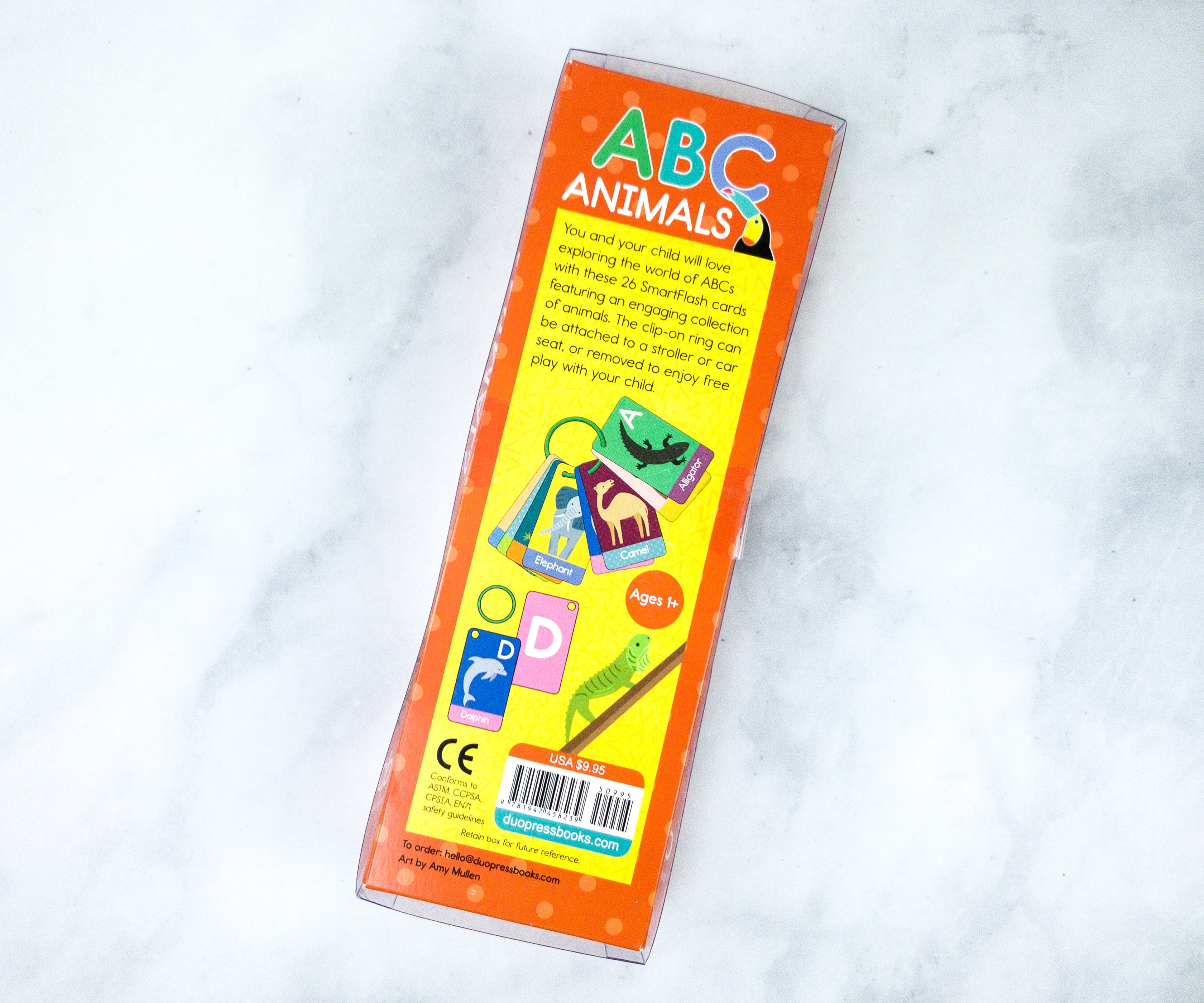 You and your child will love exploring the world of ABCs with these 26 SmartFlash cards featuring an engaging collection of animals. The clip-on ring can be attached to a stroller or a car seat, or removed to enjoy free play with your child.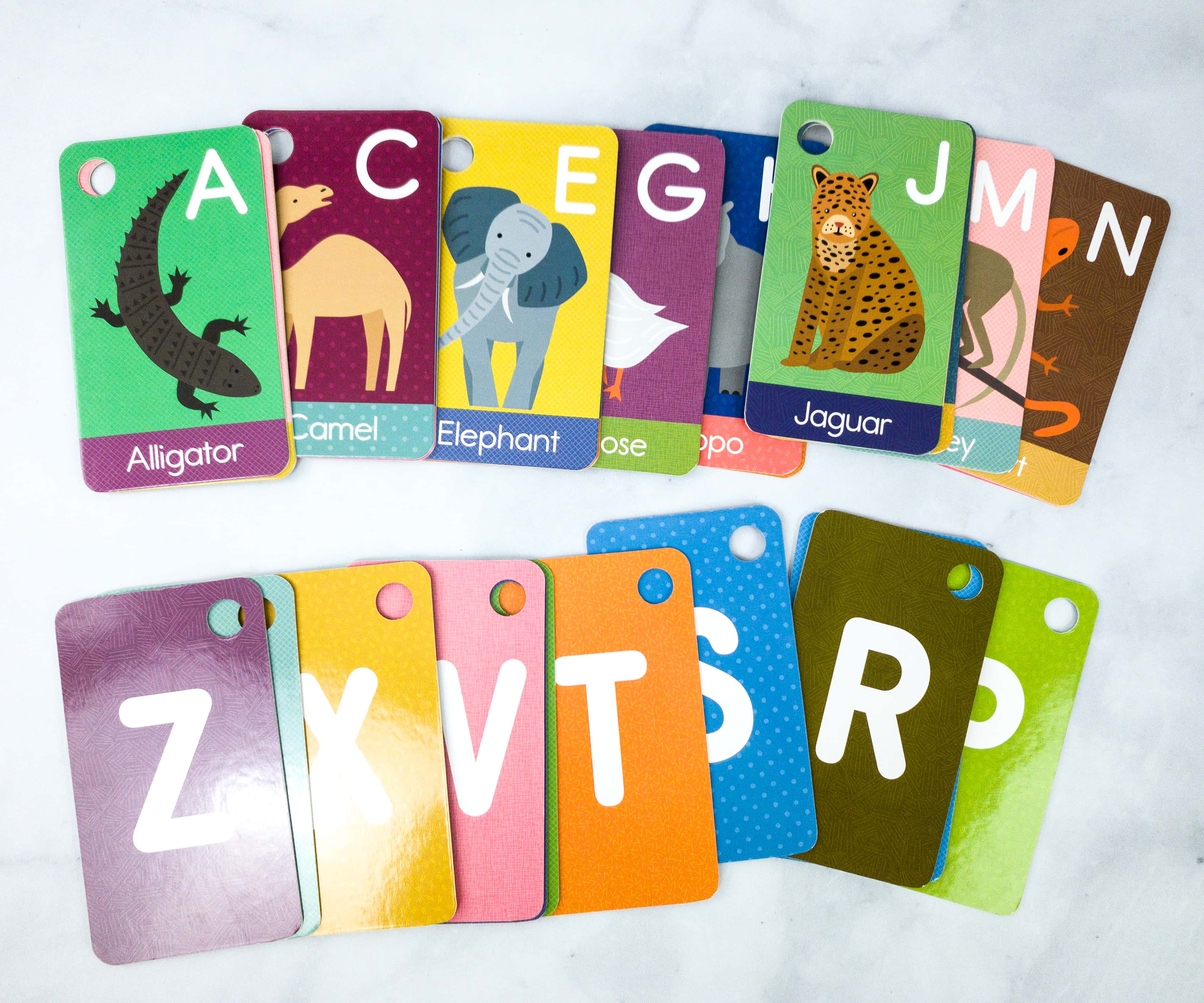 One side of the card features letter and an animal, while the flip side features just the letter.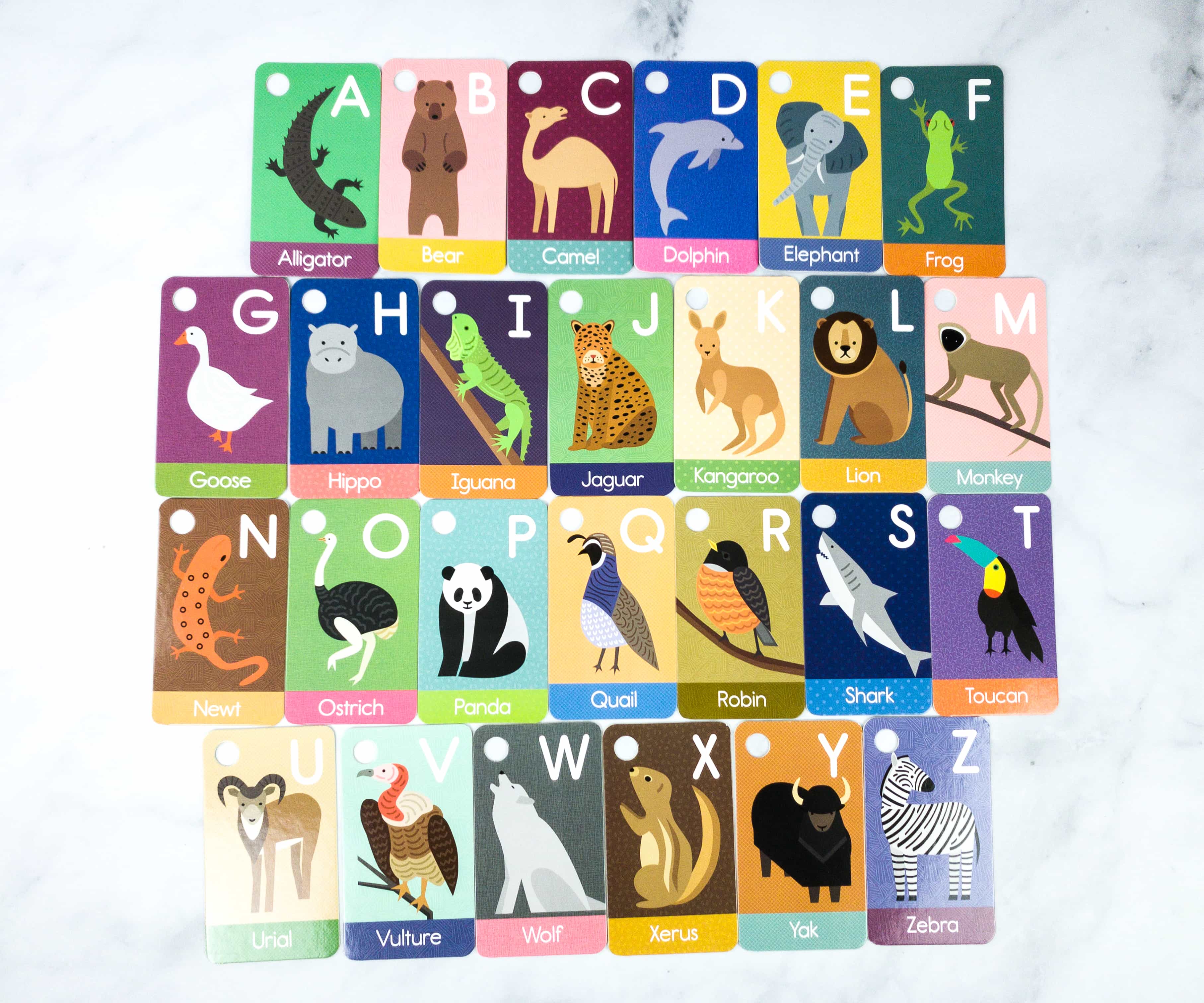 Every letter has a corresponding animal, and the images are also adorable! Each card measures 5″ x 2.75″ which are easy enough to handle even for small hands!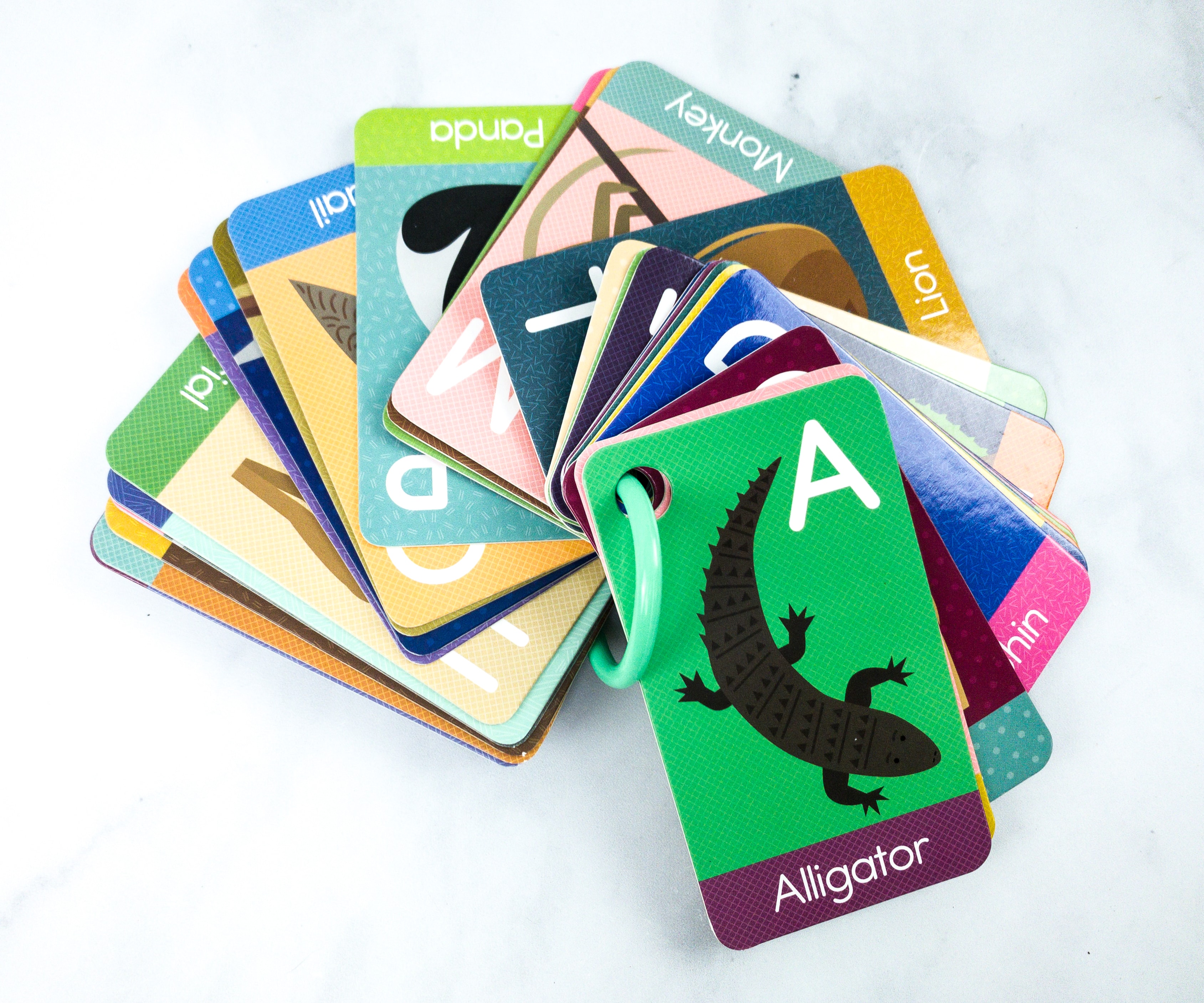 Each card also comes with a hole on one of the top corners. They can all be connected with a plastic ring, so the kids can easily sort the cards during free play.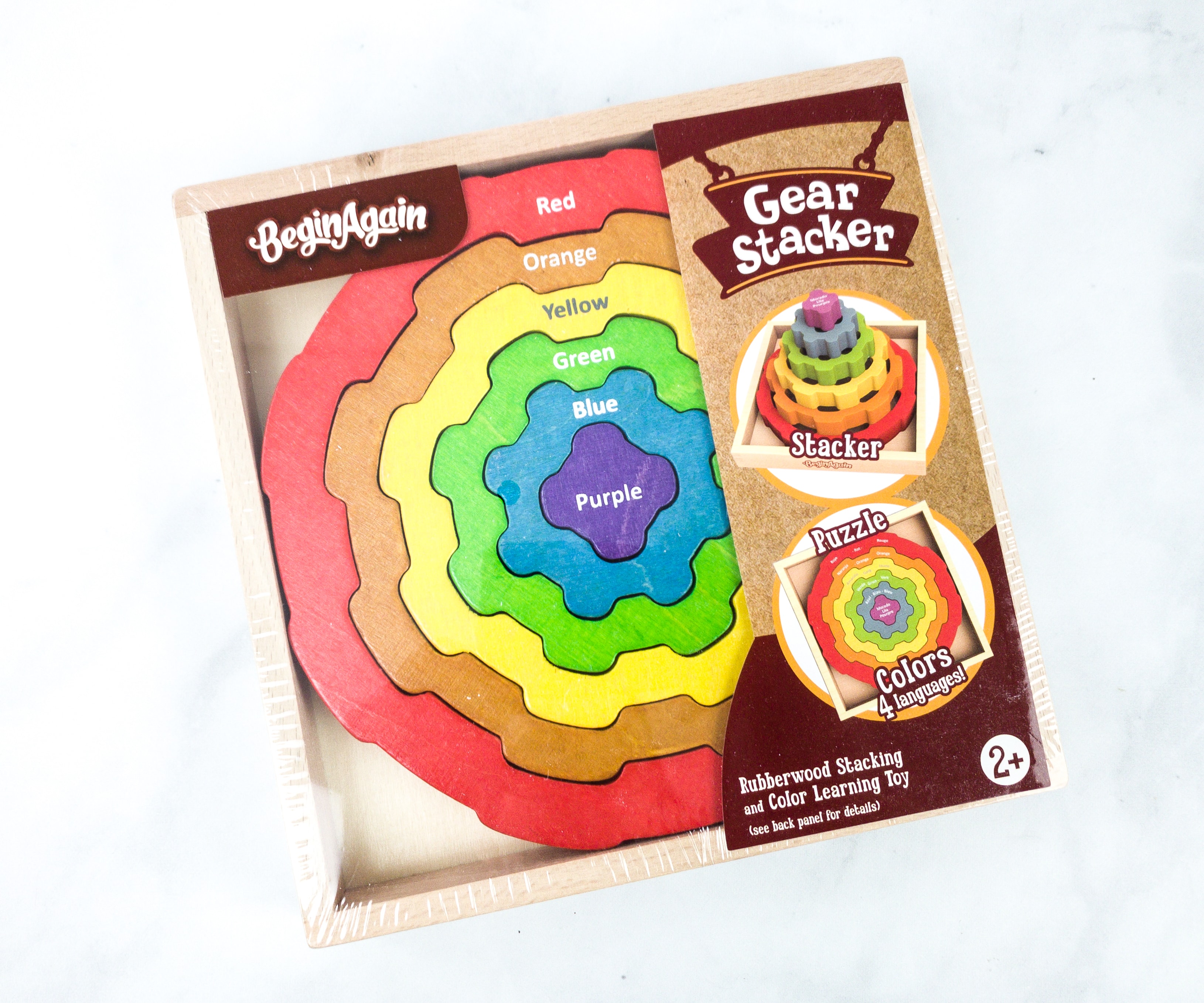 Begin Again Gear Stacker ($14.99) This gear stacker is an eco-friendly toy, as the wood used is sustainably harvested from rubber trees. Another thing we love about it is that it promotes a well-balanced development of children!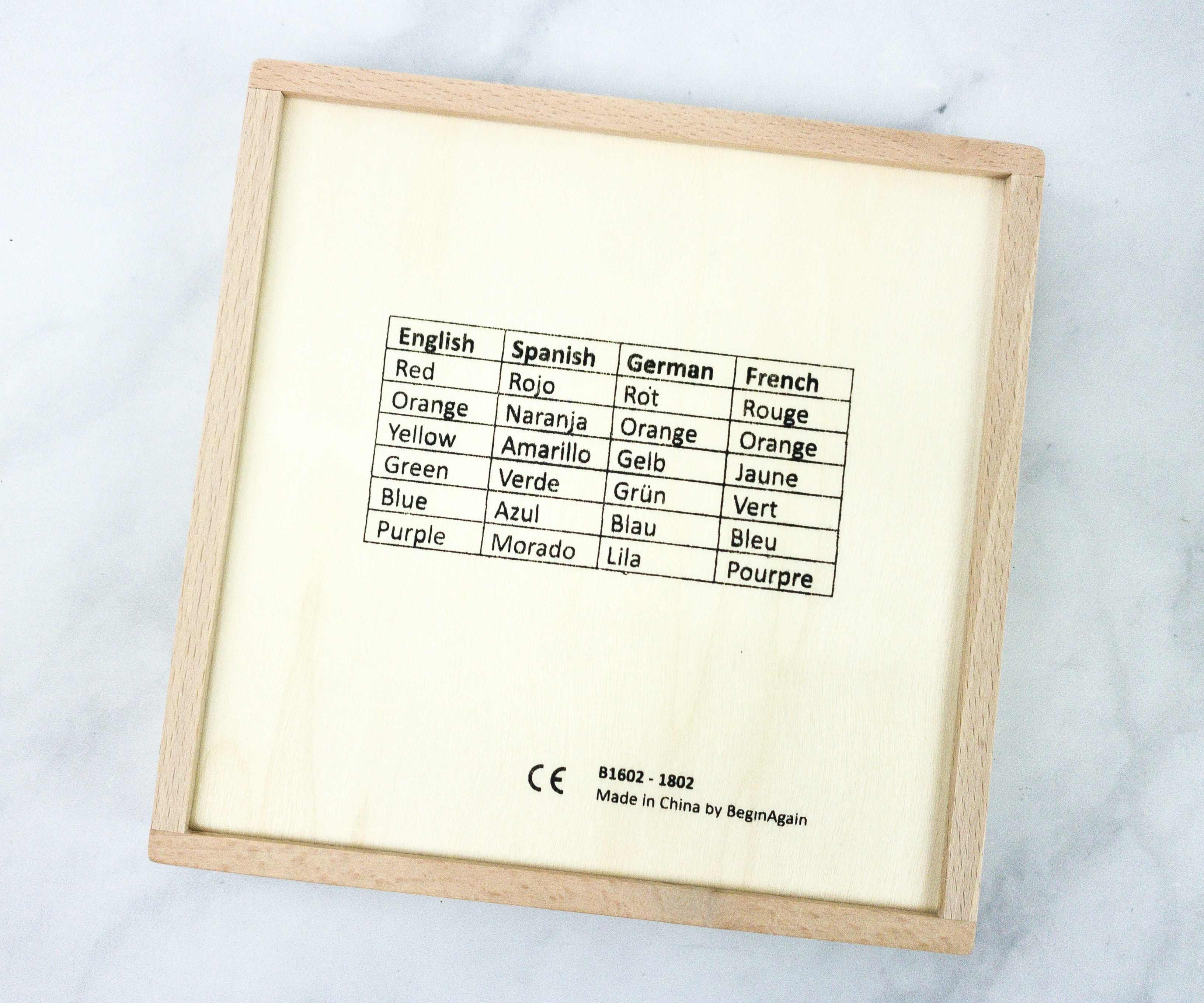 The back of the toy tray has the color names translated into Spanish, German, and French!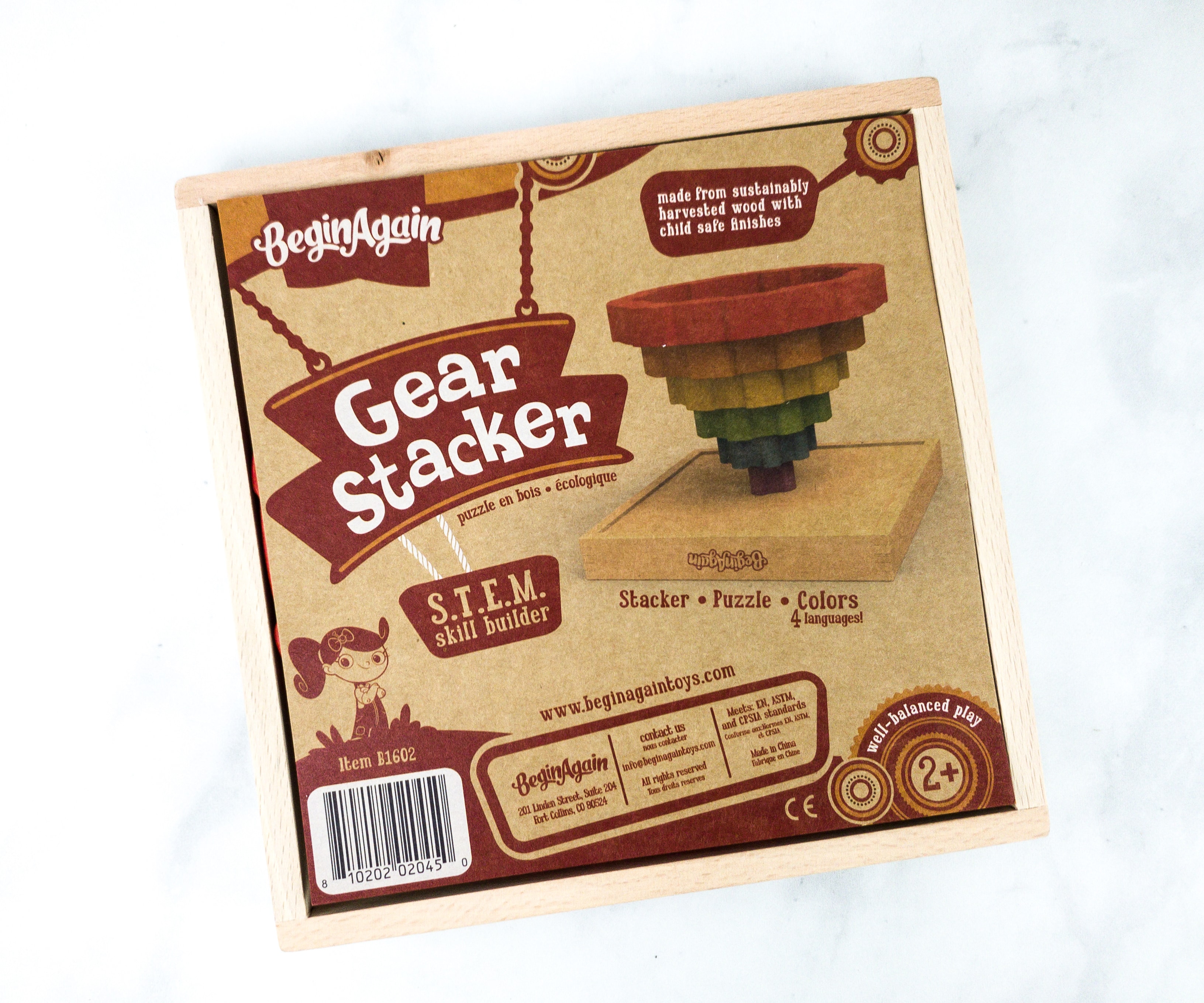 This toy is made from sustainably harvested wood with child-safe finishes.
Each of the rings of the Gear Stacker toy features the name of the color printed in English on one side, and then the translations on the other. The toy is a great item for the kids to learn about colors and different languages.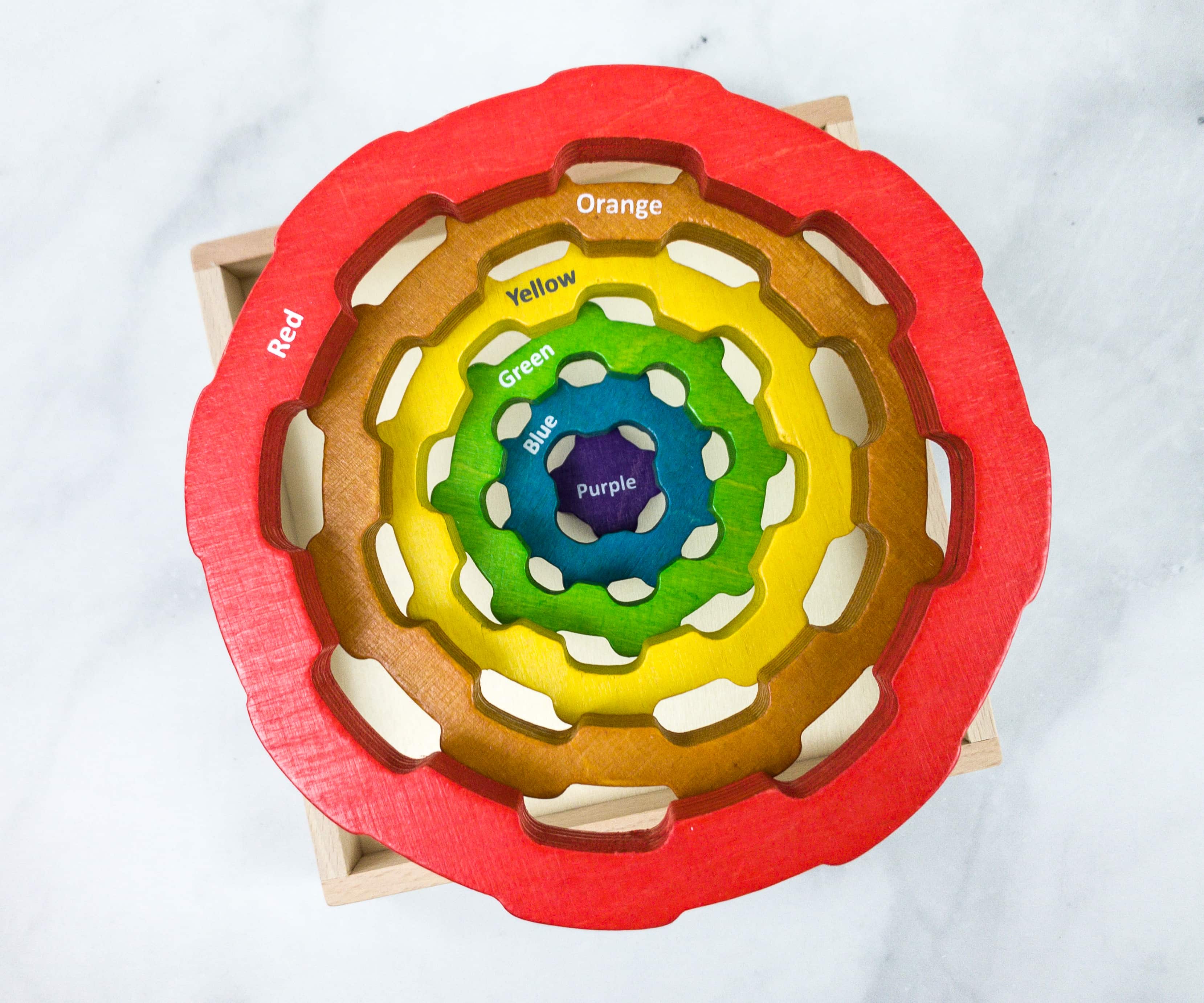 This fun stacking game helps the child develop fine motor skills and also refine their spatial awareness.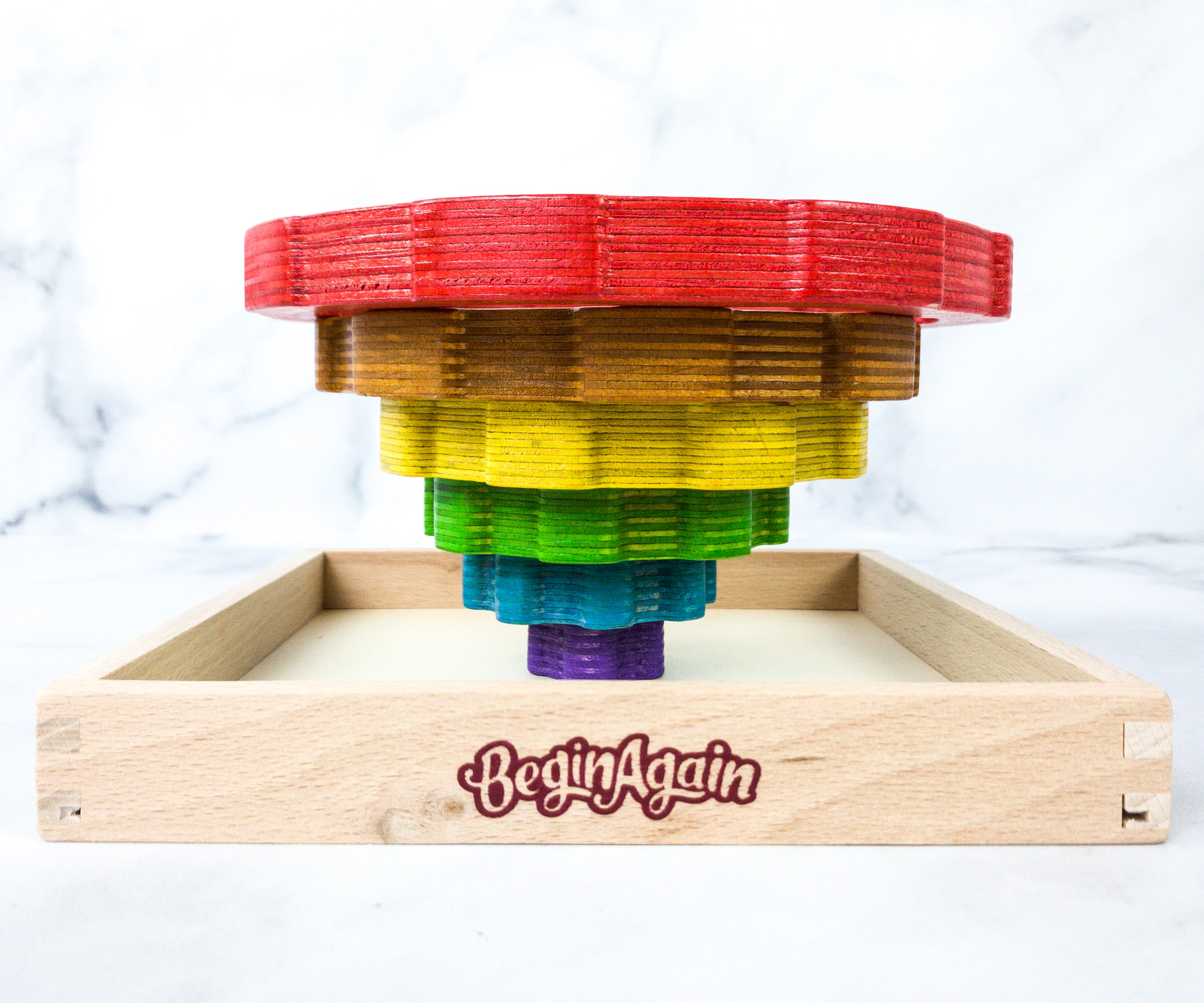 The kids can stack them up from large to small and from small to large.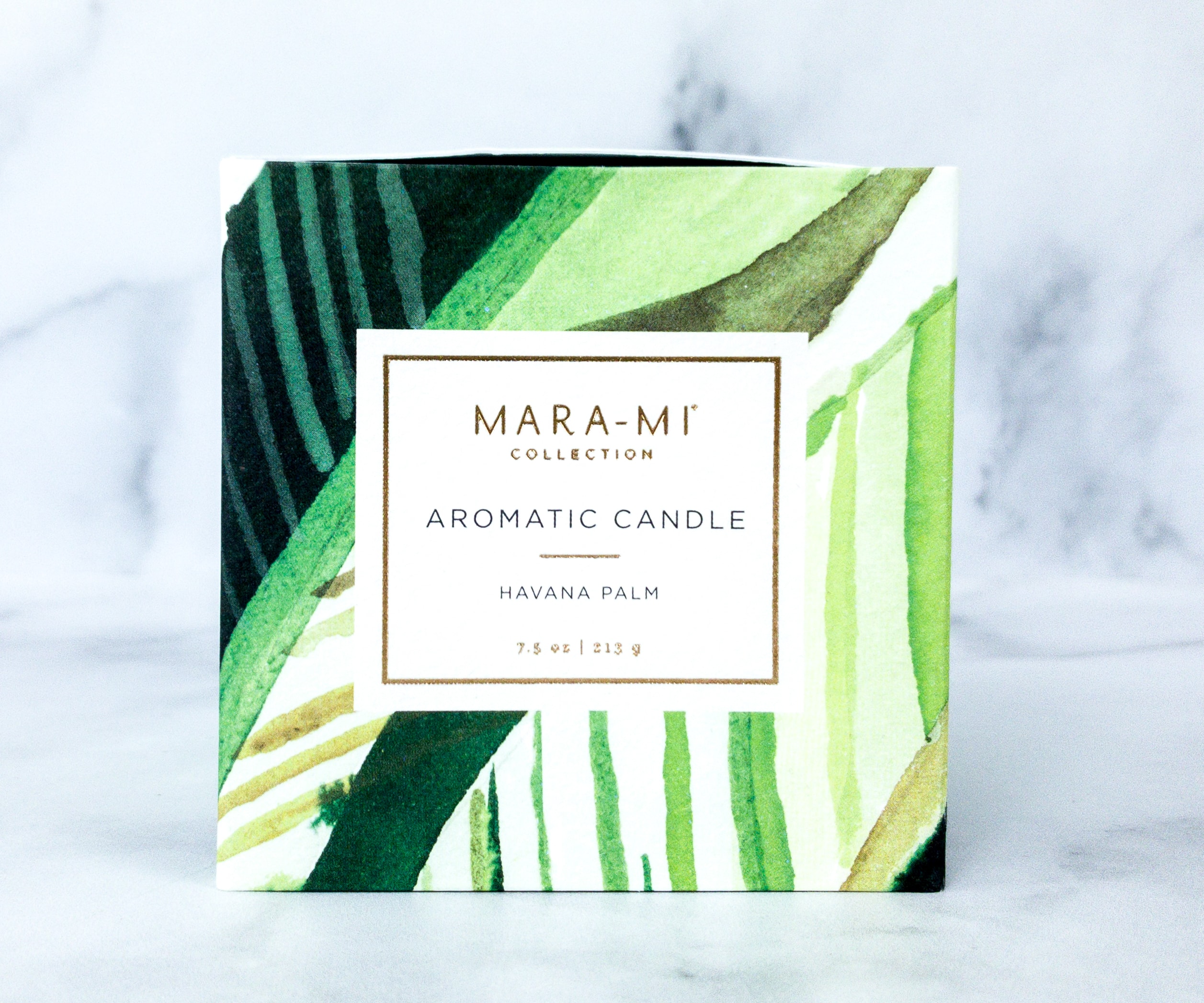 Mara-Mi Collection Aromatic Candle Havana Palm ($9.99) The hand-poured candle is packaged in a beautiful green box.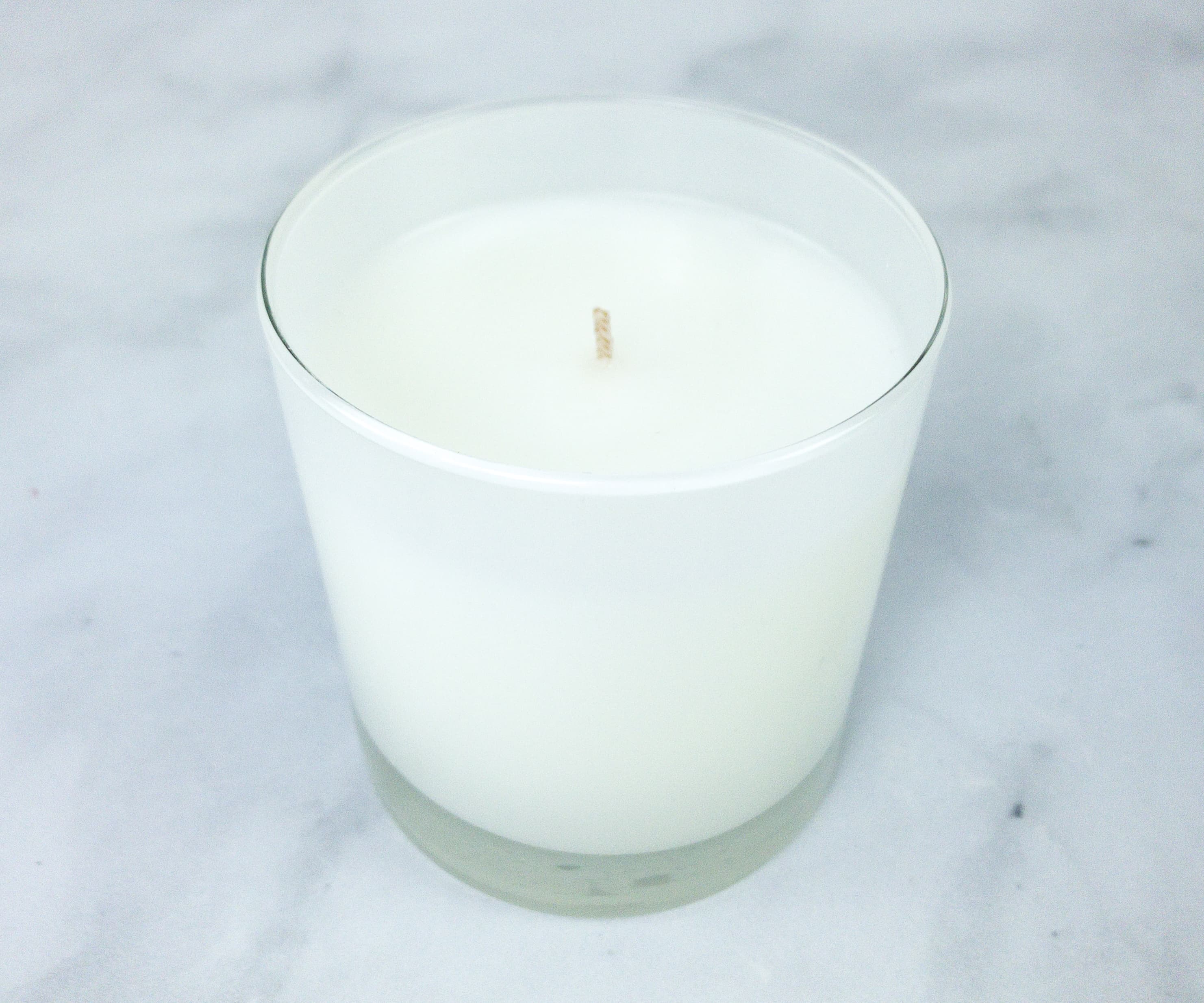 The plain white candle is placed on a glass container.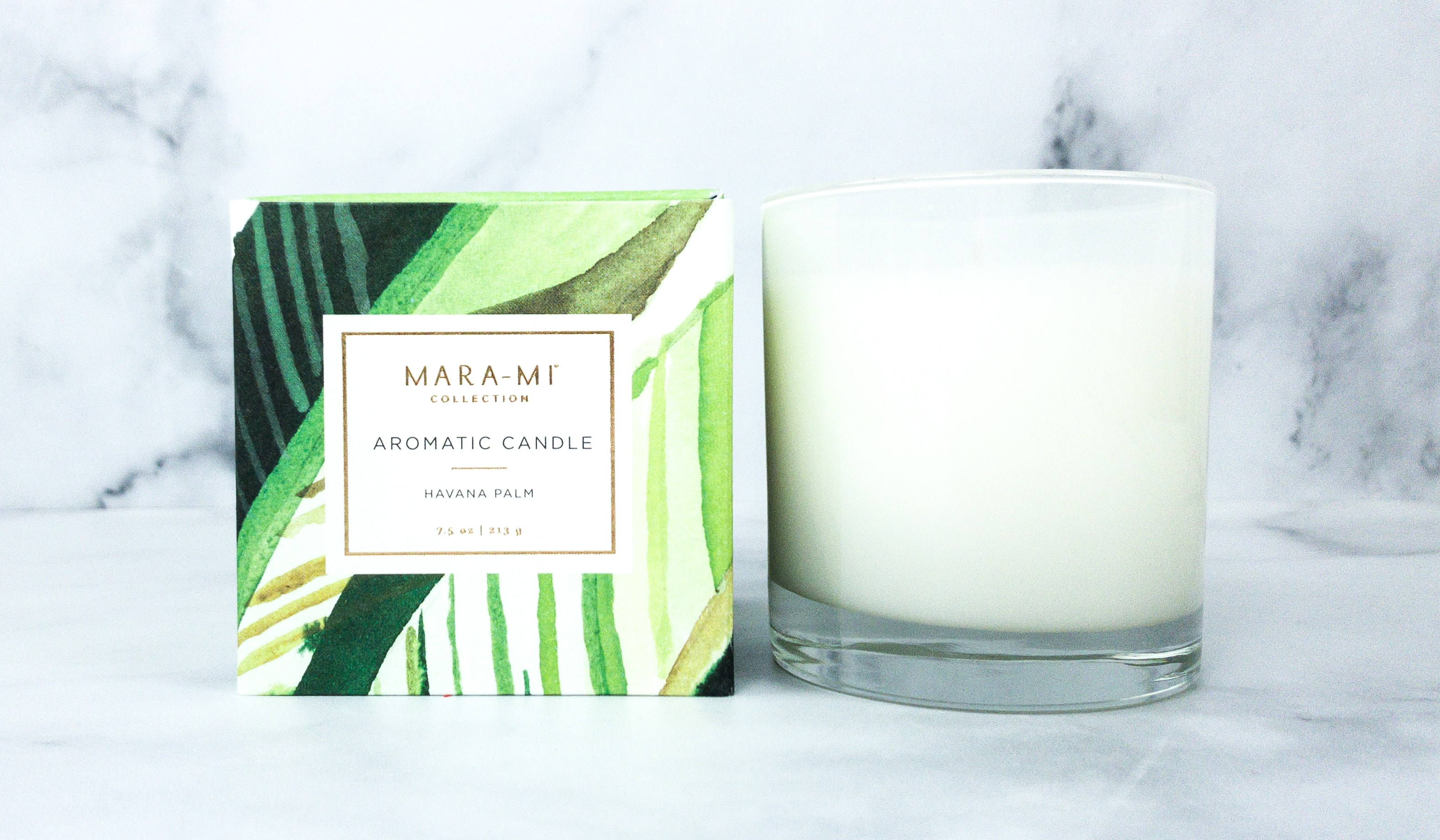 It has a botanical scent composed of white grapefruit, havana palm leaves, jasmine, and amber. I like it! It reminds me of a warm and sunny place!
Stainless Steel 12oz Stemless Wine Cup – SIMILAR ($17.95) Mom's deserve a wine night! To take our wine drinking into a whole new level, they included this beautiful stemless wine cup in the box!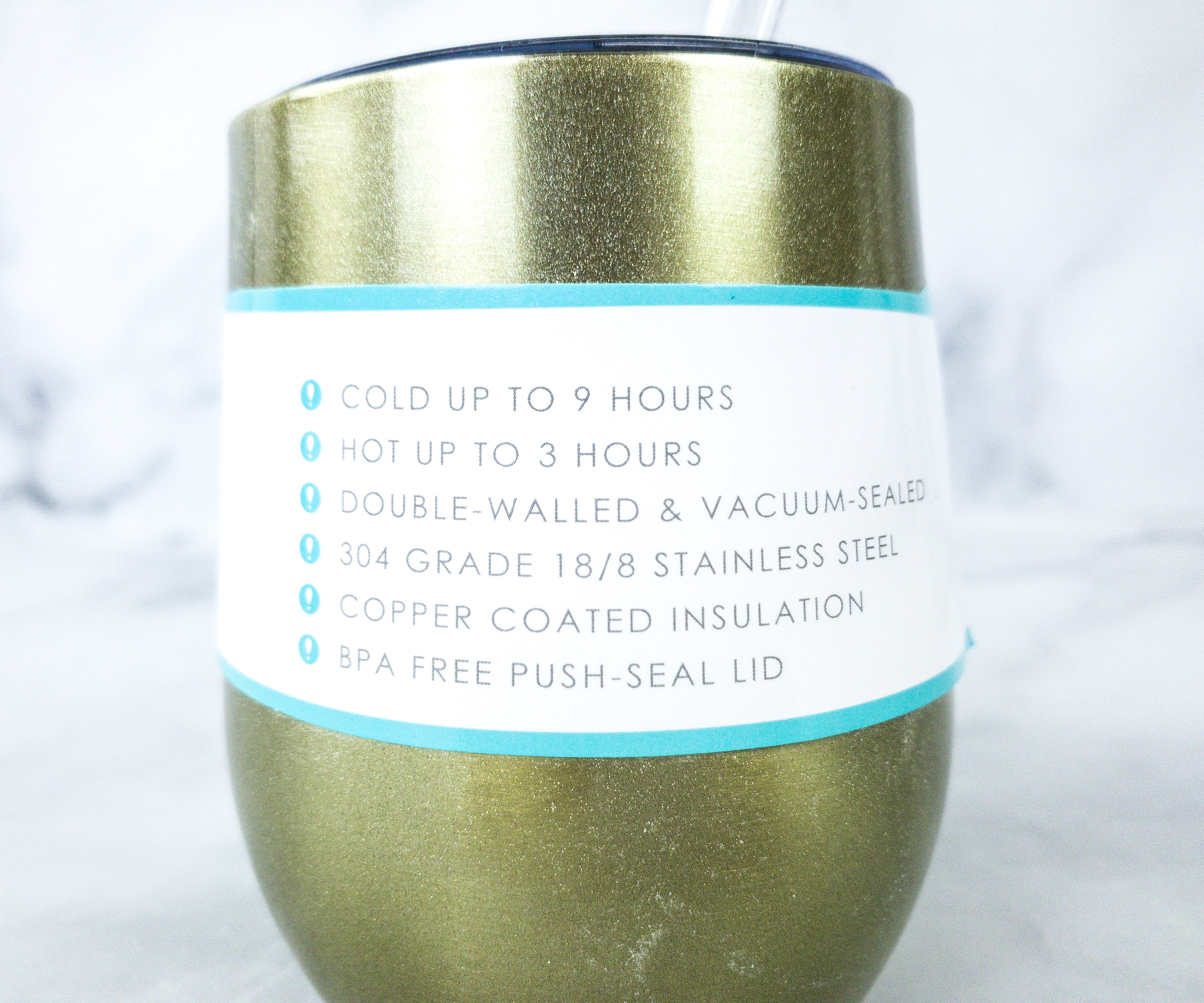 It's made with a triple insulated vacuum-sealed technology that keeps the beverage cold up to 9 hours, or hot up to 3 hours. The cup is also double-walled and made from 304 grade 18/8 stainless steel, with a copper coated insulation.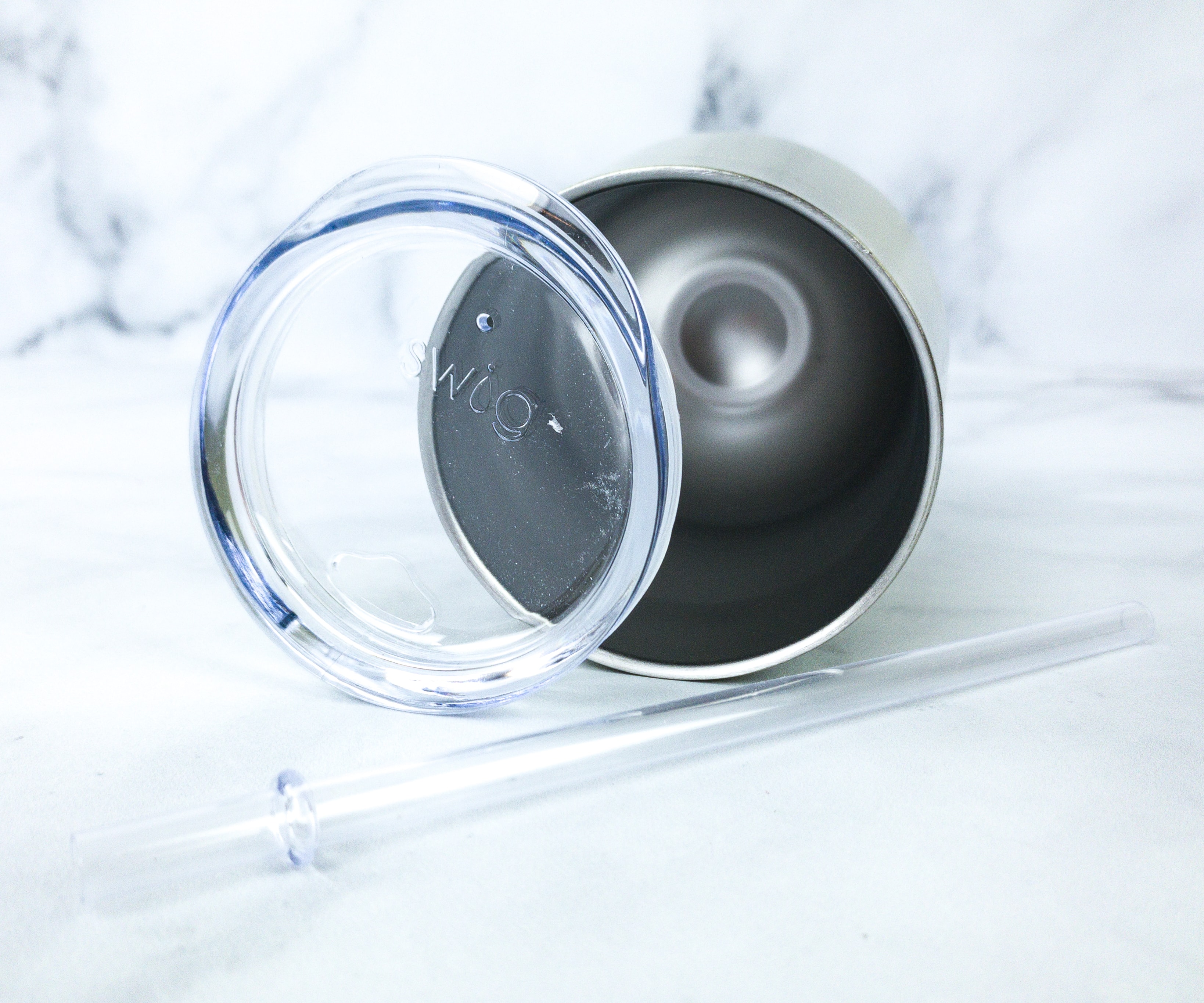 The glass also comes with a BPA-free lid, and a clear acrylic straw.
Mommy & Me from Two Happys is such a fun box with cool and useful items for both mom and kids. I definitely like my new stemless wine cup and cooling gel eye mask. With the scented candle, I think they call for a relaxing me-time! My kids were also pleased with their new toys and had a lot of fun playing with them. Overall, this box gave us an amazing experience! The curators surely know what kinds of items moms and kids will appreciate!
What do you think of the Mommy & Me by Two Happys box?
Visit Mommy & Me by Two Happys to subscribe or find out more!