Mighty Fix is a monthly eco-friendly subscription from Mighty Nest that sends one item each month designed to help your family lead a healthy lifestyle. 15% of the cost of the subscription will be donated to the school of your choice.
Subscriptions now cost $11 a month, but there's a discount if you'll opt for an annual plan. Shipping is free and add-on items ship free, too.
DEAL: Get your first month for $3! Use coupon code  HELLOSUB3. Or, get 3 months free with an annual subscription (save $33)! Just use the coupon code FIXAYEAR to subscribe!
FYI – this subscription ships along with Mighty Body if you also subscribe to that. I totally love their environmentally conscious shipping practices.
No fancy packaging but everything arrives in perfect condition.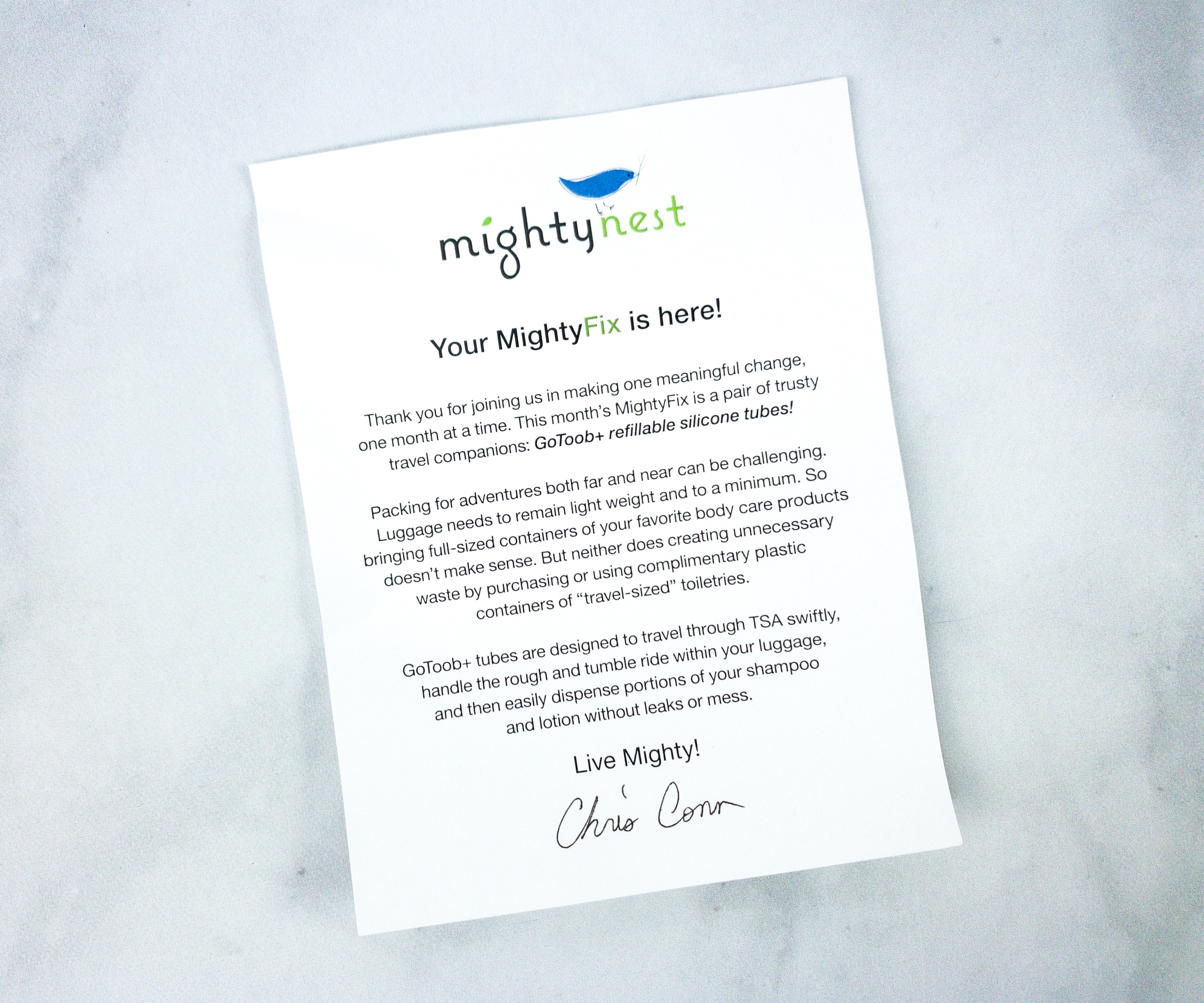 There's also a card from Mighty Fix.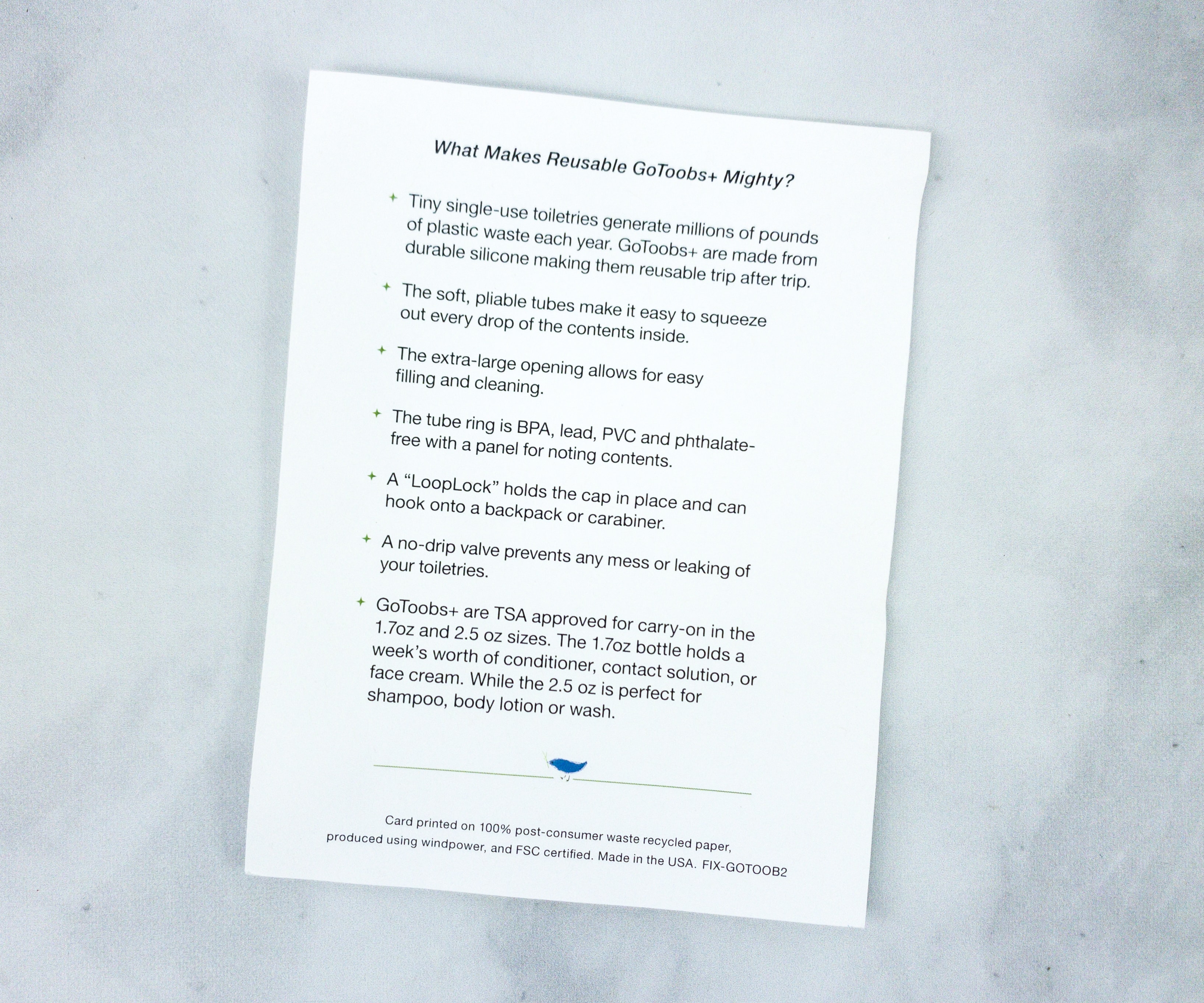 At the back, they listed reasons why the featured product is so mighty.
Everything in my package!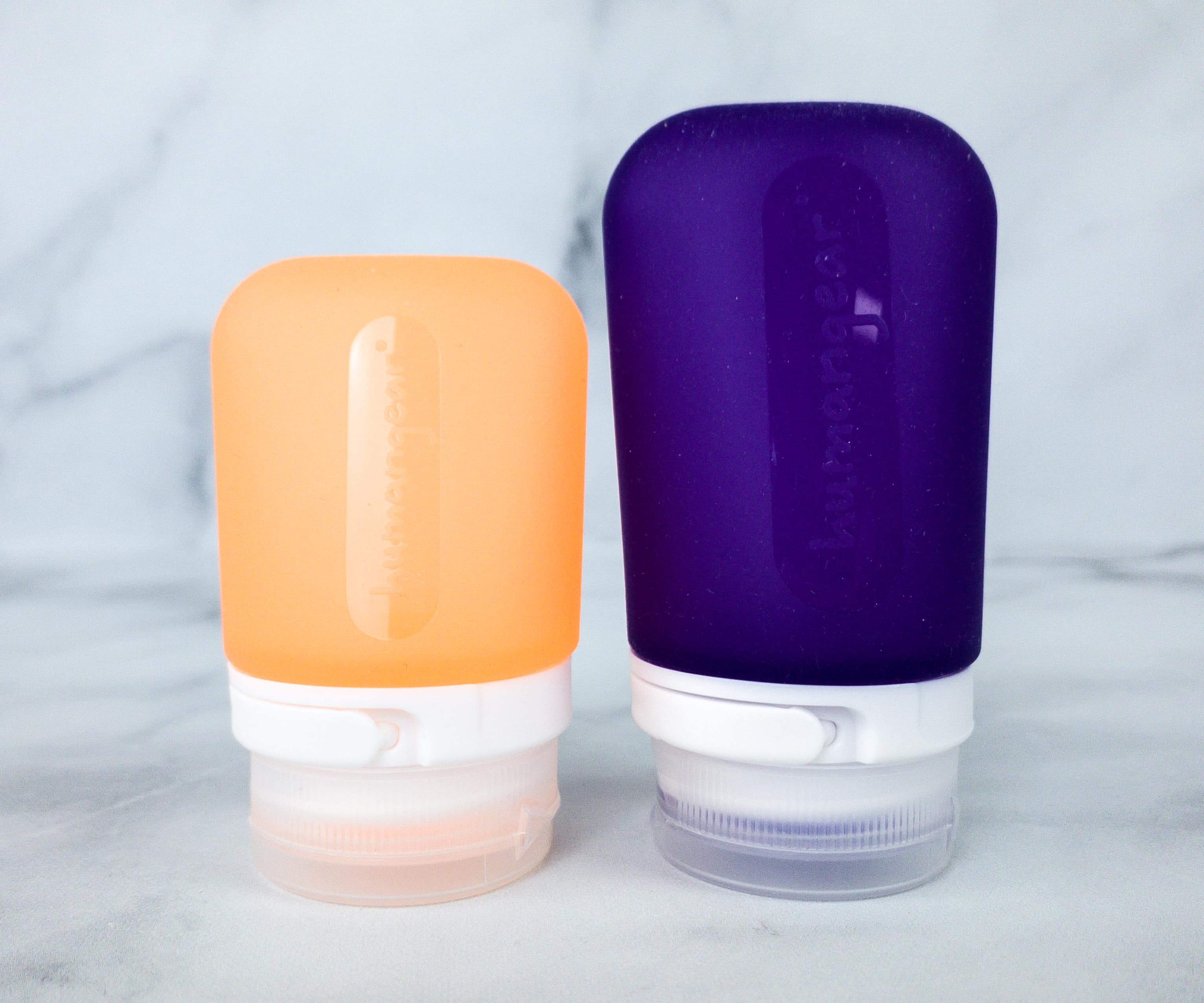 GoToob + Silicone Refillable Tubes. These refillable tubes made with silicone make a great alternative to single-use cosmetic tubes! The less waste, the better!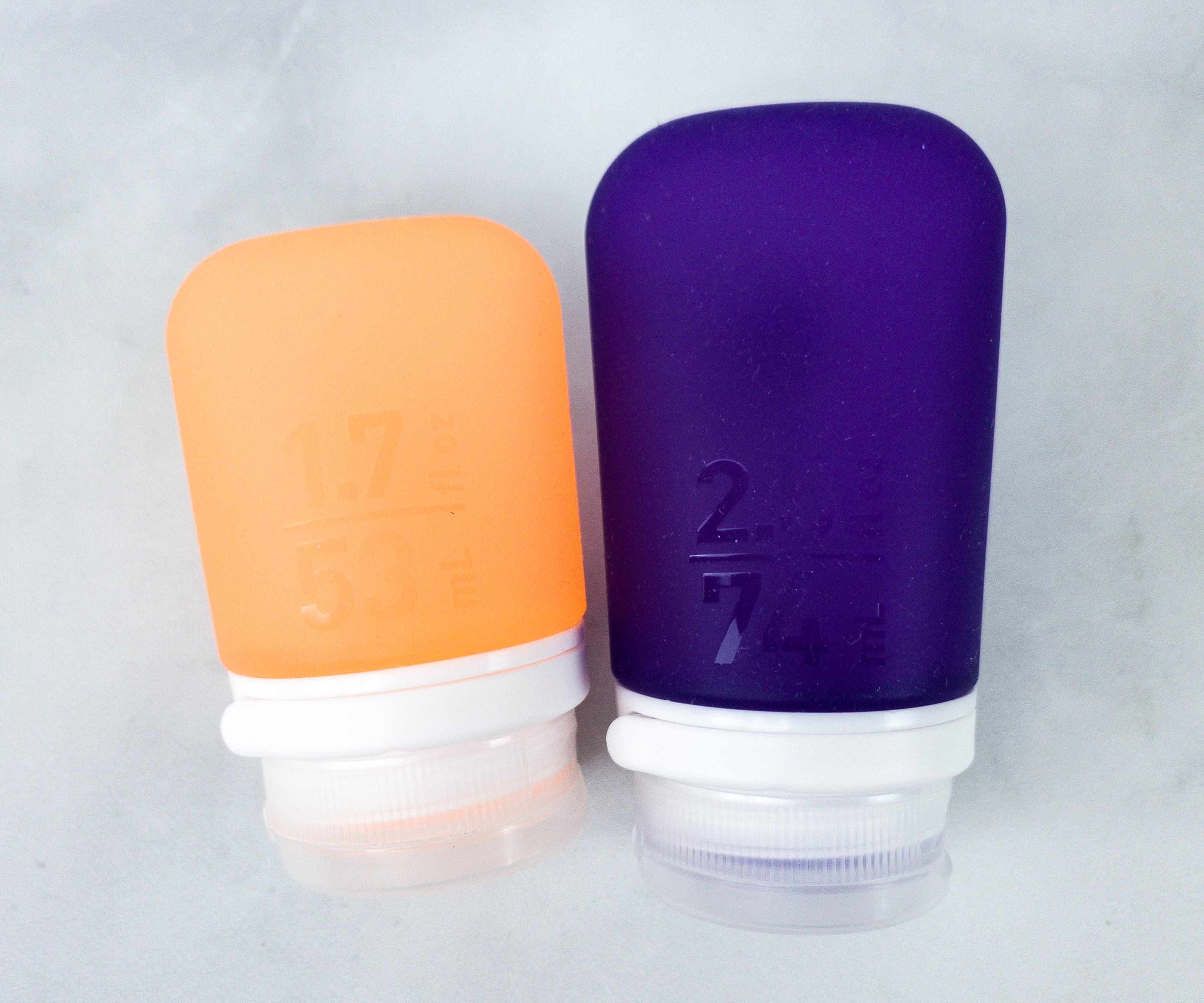 I got two refillable tubes in different sizes! I love that they're color-coded so I can easily remember which one is which without having to label it. The silicone material is also soft, which makes it easy to squeeze. I find that this works well with cream products as they don't leak as compared to runny liquids.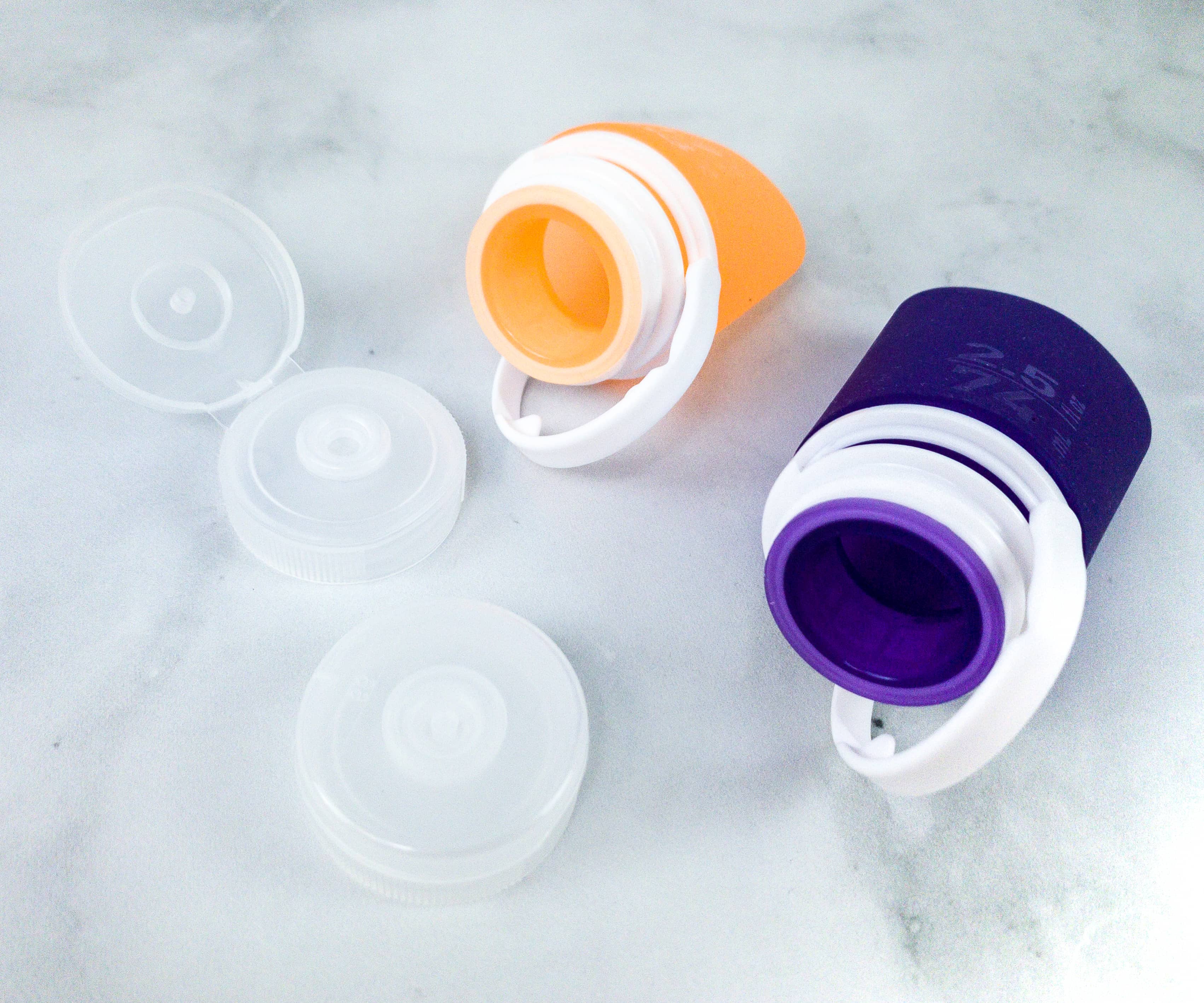 The opening is wide so clean up is a breeze when you're done using it. They're also easy to fill when you need them again!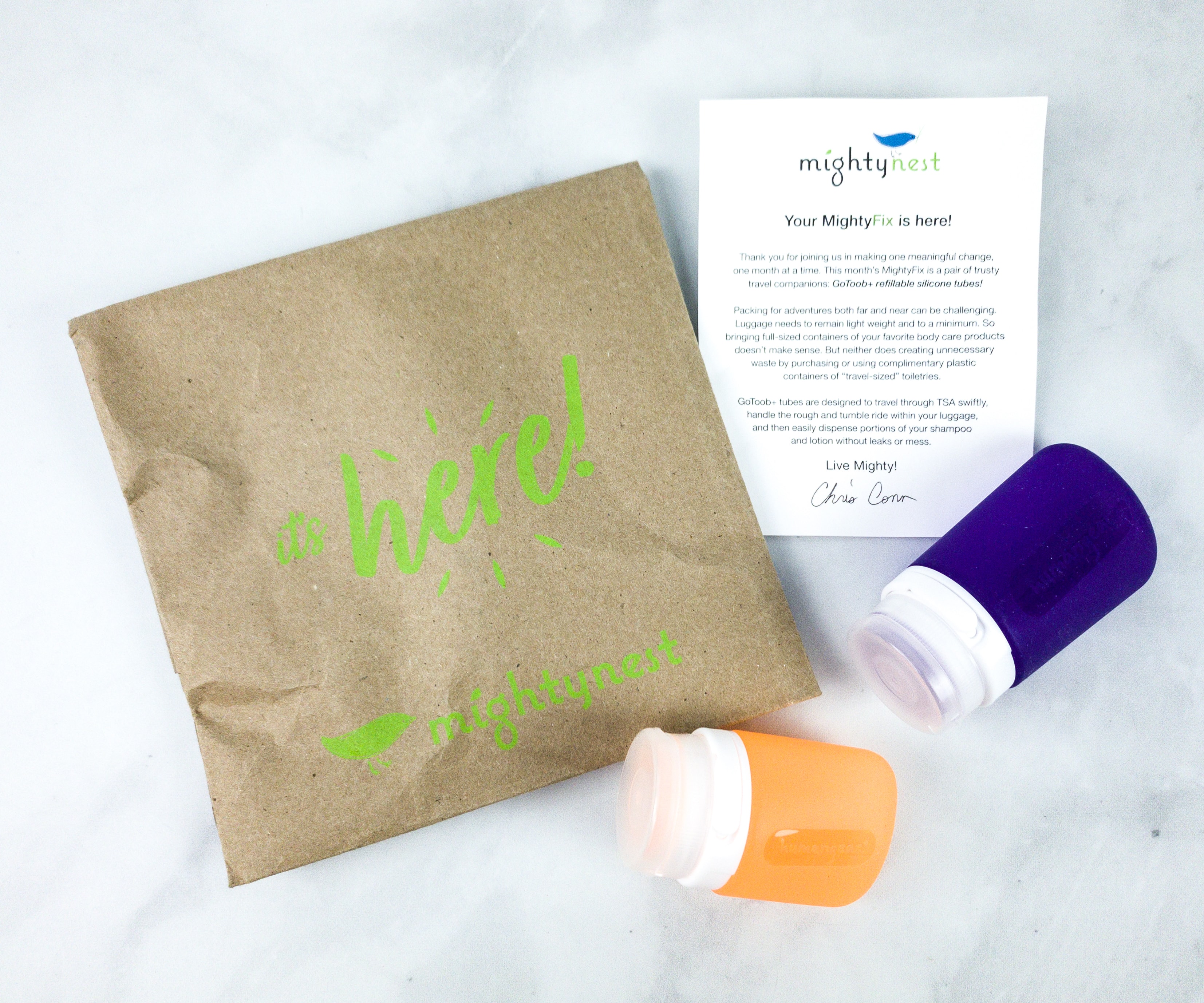 The flip-top cap makes for easier control and dispensing of the product inside. It screws on shut so you don't have to worry about leaking. These are also TSA approved so you can bring them in your carry-on baggage!
I like this month's featured item! I get very happy and excited whenever I receive reusable products! This one is actually good because I get to use this when traveling either by myself or with the whole family. It stores just enough product to last me a couple of days and I can just refill it whenever I need to. I find that the product works best for thick consistency liquids because it's less likely to leak. The loop lock on the cap also makes it easier to carry as you can simply hook this up on your backpack! MightyFix has always introduced us to useful, eco-friendly items and I'm really happy with my subscription!
What do you think of this month's Mighty Fix?