Menlo Club, formerly Five Four Club, is a men's clothing monthly subscription club – sign up, pick a style profile and your sizes, and get clothes every month. The subscription is a $60 flat monthly fee, and traditionally subscribers receive a variable number of items each month, depending on the value of the month's selections (months with several items usually include a tee-shirt or other lower value item). This subscription ships at the end of the month. Along with the curated monthly packages, members will receive up to 25% off items in the Menlo House E-Commerce store, as well as free shipping on all orders and access to exclusive member-only items.
DEAL: Get your first month for just $25 – that's almost 60% off! Use the coupon code HelloSubscription to get this offer and join here.
All the items are neatly packed inside a black wrapping paper for extra security.
The Menlo Club product rotation is discussed more below.
A calendar of Menlo Club's offerings per month. This schedule provides a balanced wardrobe replenishment through the course of the year. The Menlo Club subscriptions will include Five Four clothing, shoes from the New Republic footwear line made in collaboration with Mark McNairy, and the Grand AC athletic and leisurewear line. New Republic and Grand AC items each will be featured two months of the year, with Five Four selections appearing in the remaining eight months.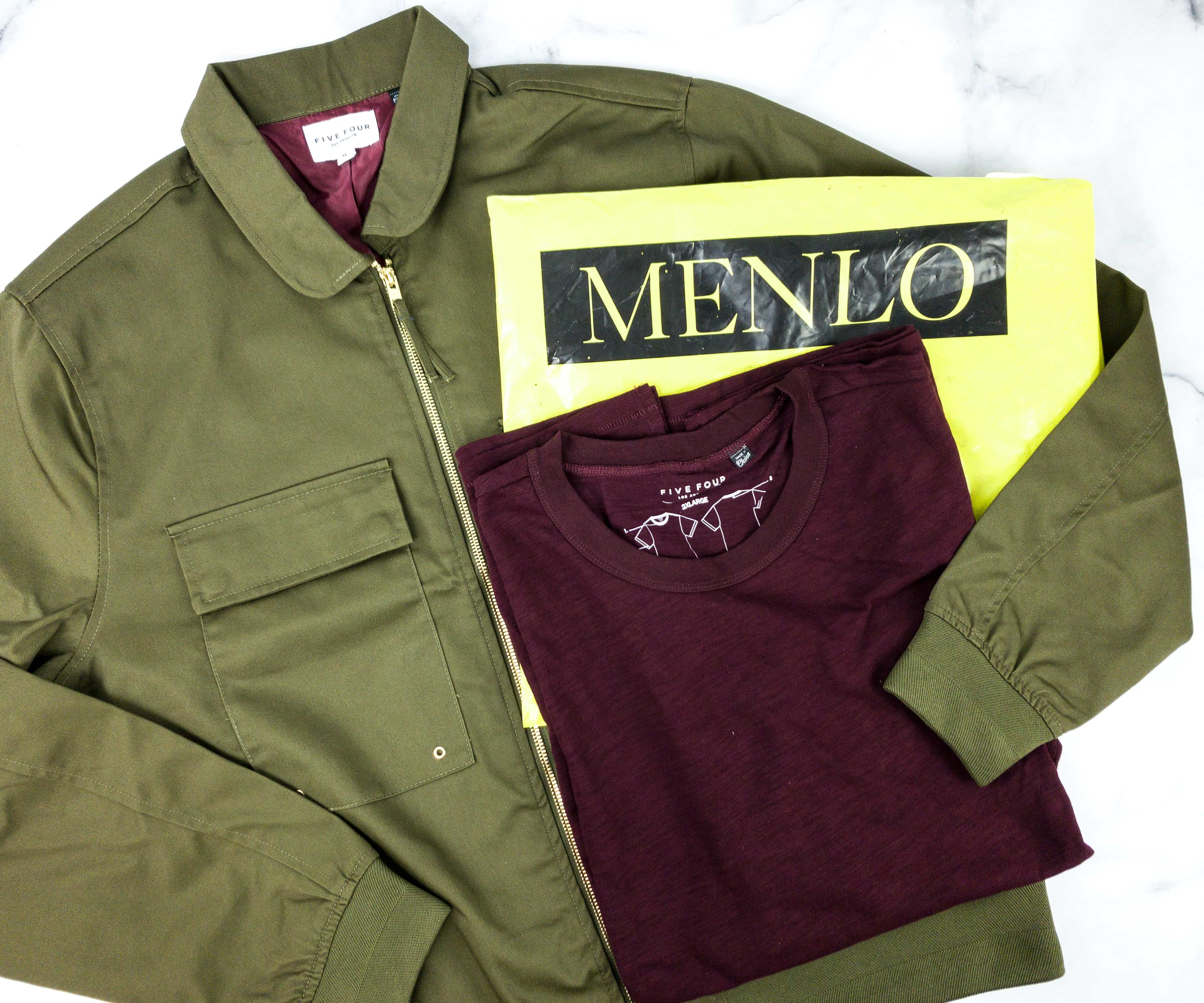 Everything I received this month!
Khalil Fashion Tees. It's a simple tee with a laid-on rib on the neck and a ladder stitching on the sleeves. What makes it stand out is the choice of color. I like that it's deep red and it's not too bright.
There's a small square brand tag on the lower left part of the tee, ensuring its authenticity. There's also a side slit that creates a cleaner silhouette.
The back also has a grosgrain locker loop which can be used for when you want to hang the shirt.
I like how lightweight this tee is. The fabric they used is really breathable and soft! It also fits me comfortably, so I can move around with ease.
Inside, there's an illustration showing us the parts of the shirt!
Lennox Jackets. To layer with the shirt is this awesome jacket! The color is amazing, it's stylish and it's also easy to pair with different tops and bottoms.
I like how they cuffed the sleeves so it's easier to keep it in place in whatever way you want to style it when worn.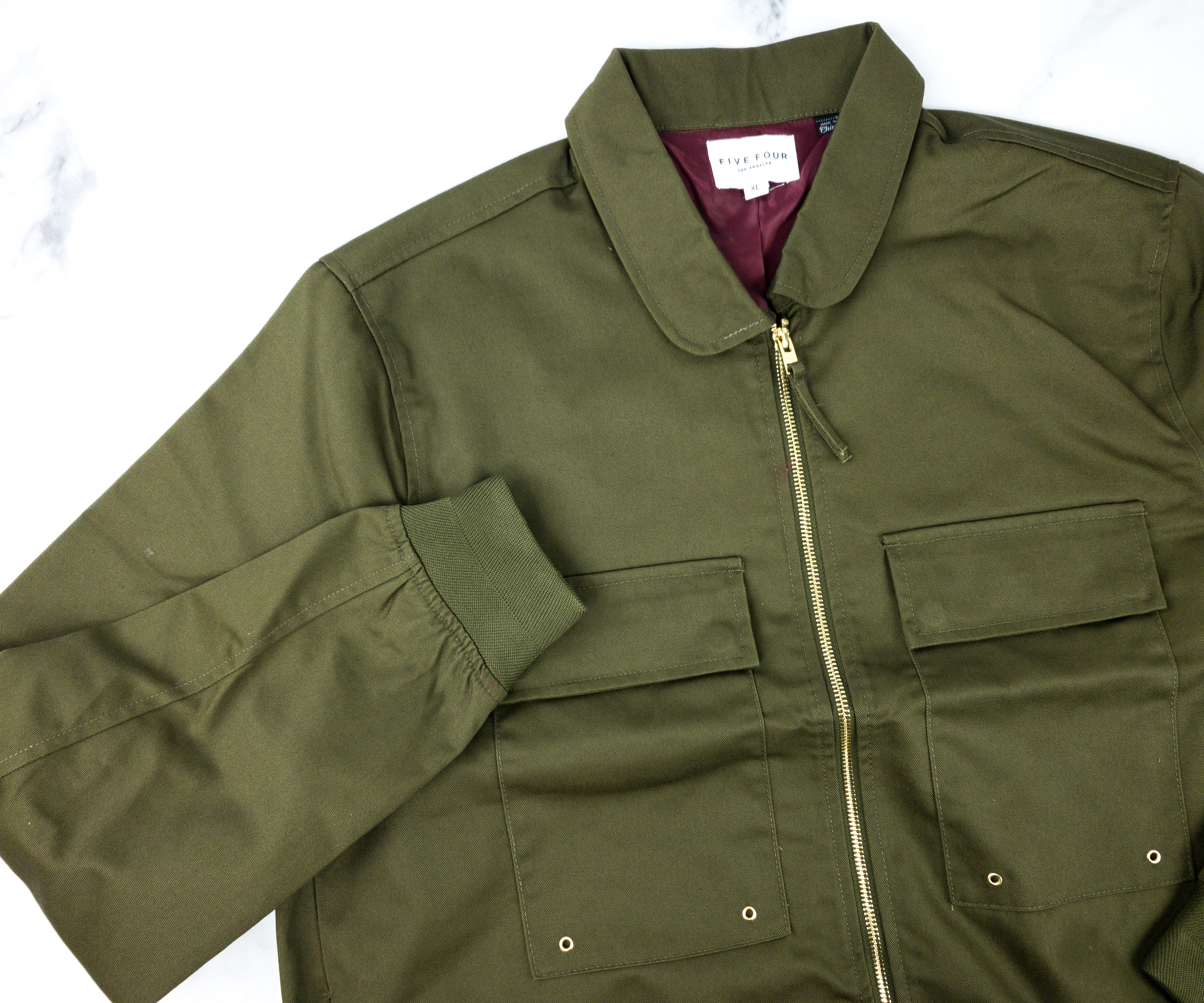 It has a blade collar with reinforced stitching that makes sure it stays in place. The gold hardware looks great in contrast with the olive green base color of the jacket. Even the metal zip looks awesome, as it comes with a branded pull.
The two pockets in front have snap enclosures. The inner lining of the jacket is a beautiful maroon color.
Just like the shirt, this one also has a grosgrain locker loop at the back for when you need to hang it when not in use.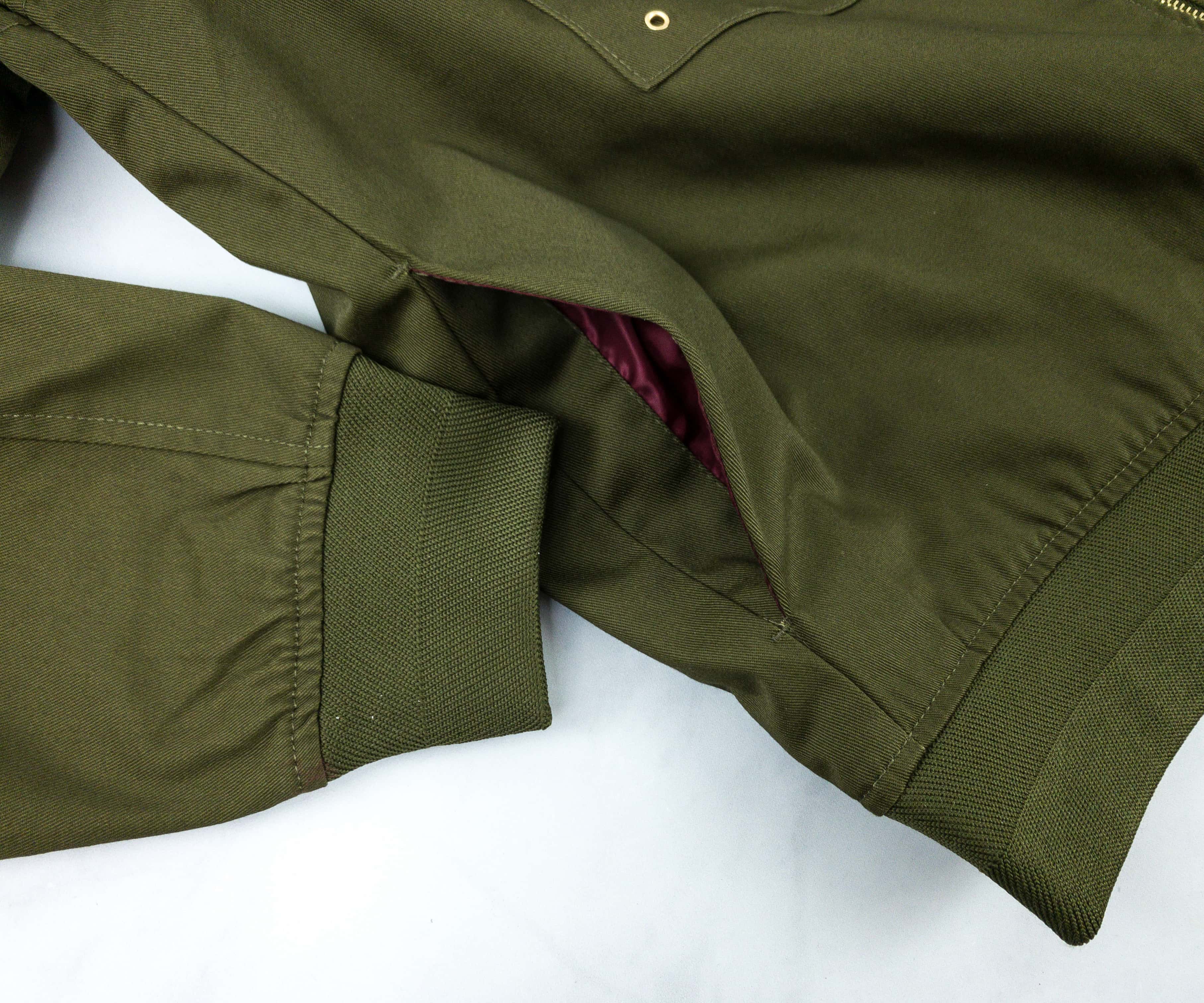 The side pockets also have the same inner lining as the main jacket. There is no enclosure for this so be careful when putting your things here. It's great for keeping your warm hands, though!
Like the shirt, there's also an illustration of the jacket's parts, but it's not printed directly on the jacket. It's printed on another material and then sewn on the interior.
Menlo Club didn't disappoint this month, with a pair of clothing pieces that I can layer while the cold weather is still here. I liked both the tee and the jacket because they look great and they are comfortable to wear. They are such classic pieces that simply never go out of style. This is really a great subscription, especially for those who want to add stylish clothes in their wardrobe without even leaving home! All in all, it was another awesome month!
What do you think of this men's clothing subscription?