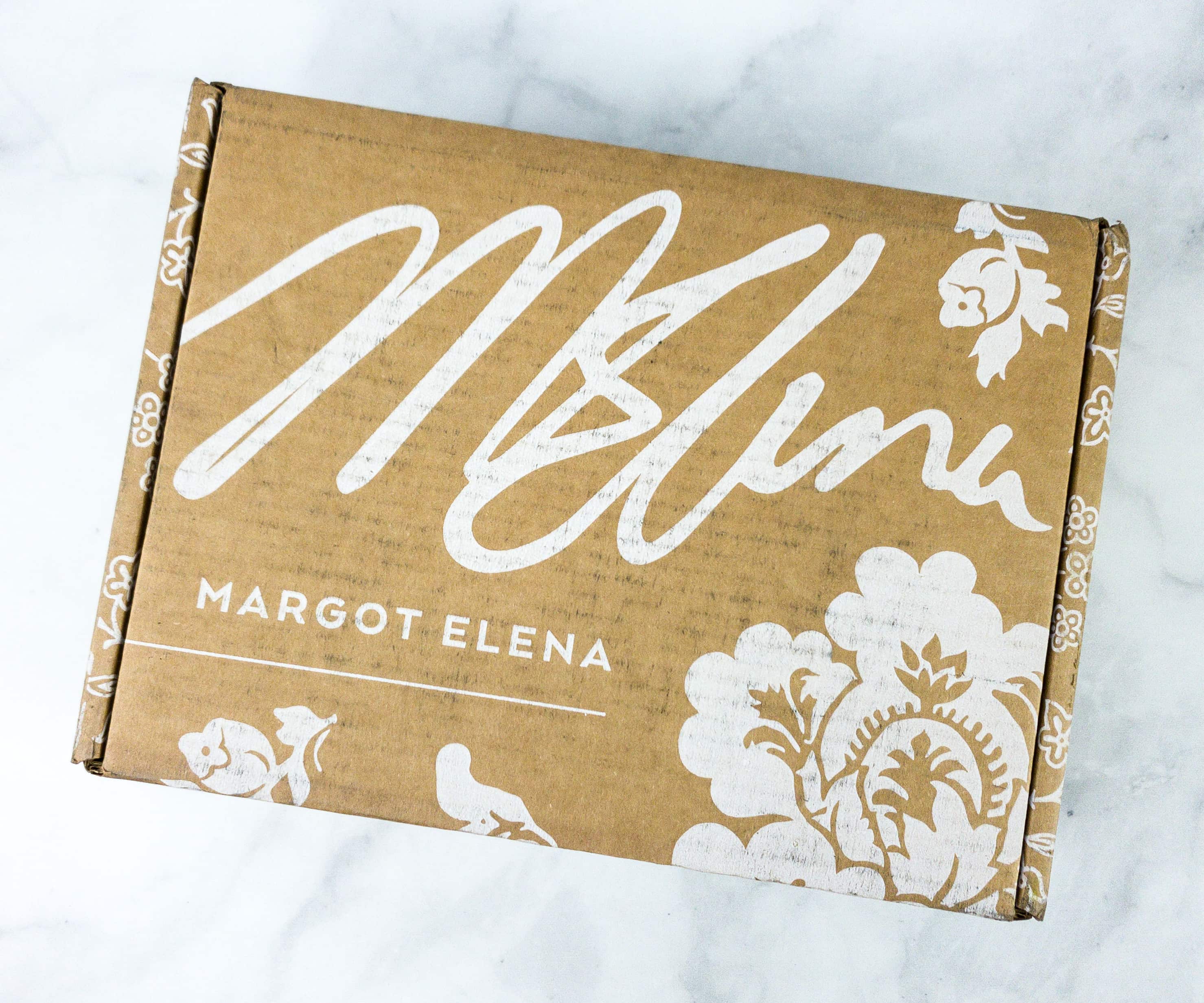 Margot Elena Discovery Box is a quarterly box from the parent brand of Library of Flowers, TokyoMilk, Lollia, The Cottage Greenhouse, and Love & Toast and promises a $200+ value. This box is delivered four times a year for $49.99 per box plus FedEx Ground Shipping of $6.95 a box. With your purchase, you'll be enrolled in their seasonal membership and receive a box of beauty every 3 months delivered to your doorstep.
The box is sealed with a floral sticker!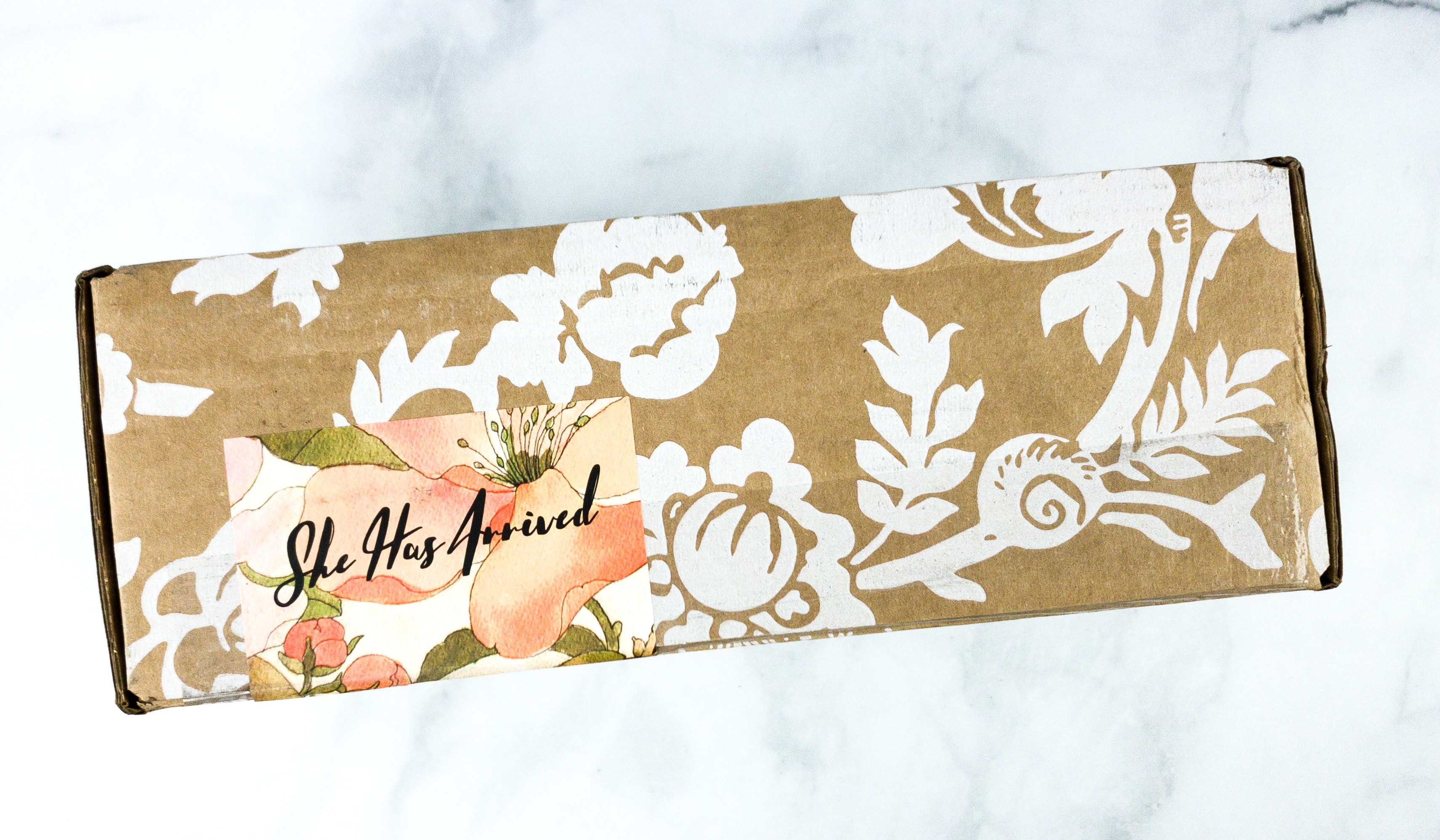 The box and sticker seal are really gorgeous!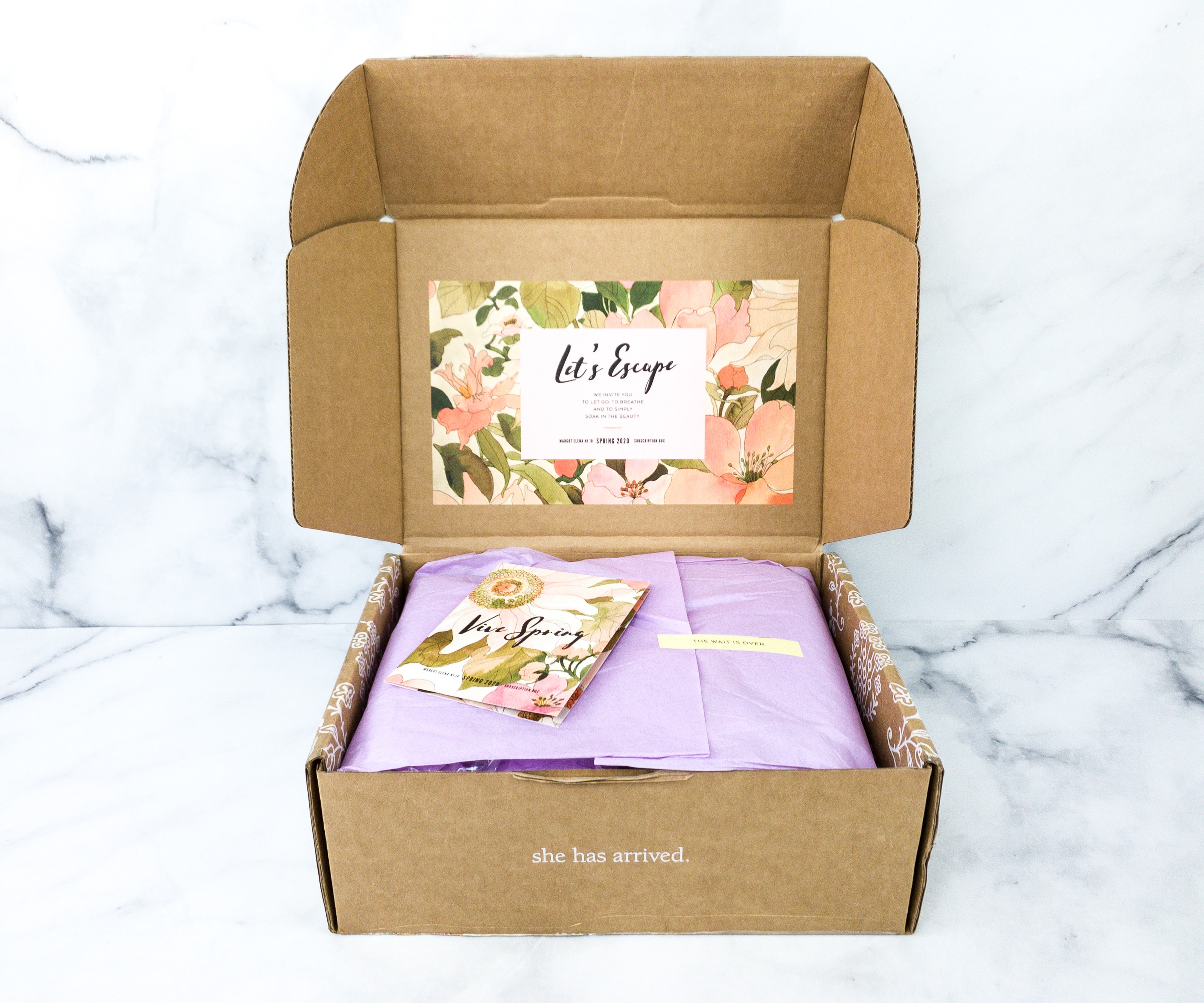 There's an info card that sits atop of the items wrapped in a lavender tissue paper.
Let's Escape

We invite you to let go, to breathe

And to simply

Soak in the beauty.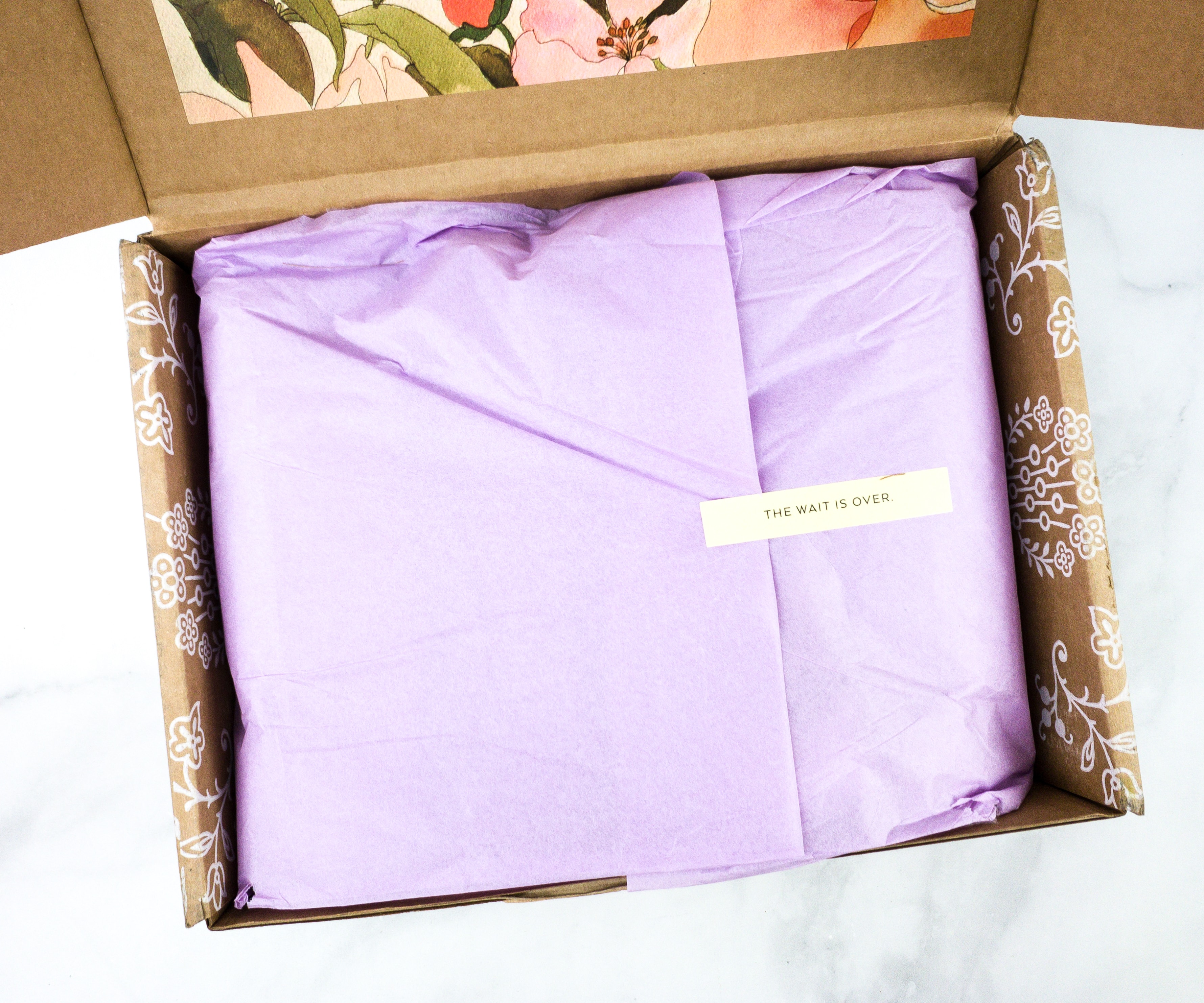 My items were also sealed with a sticker that says "The Wait Is Over."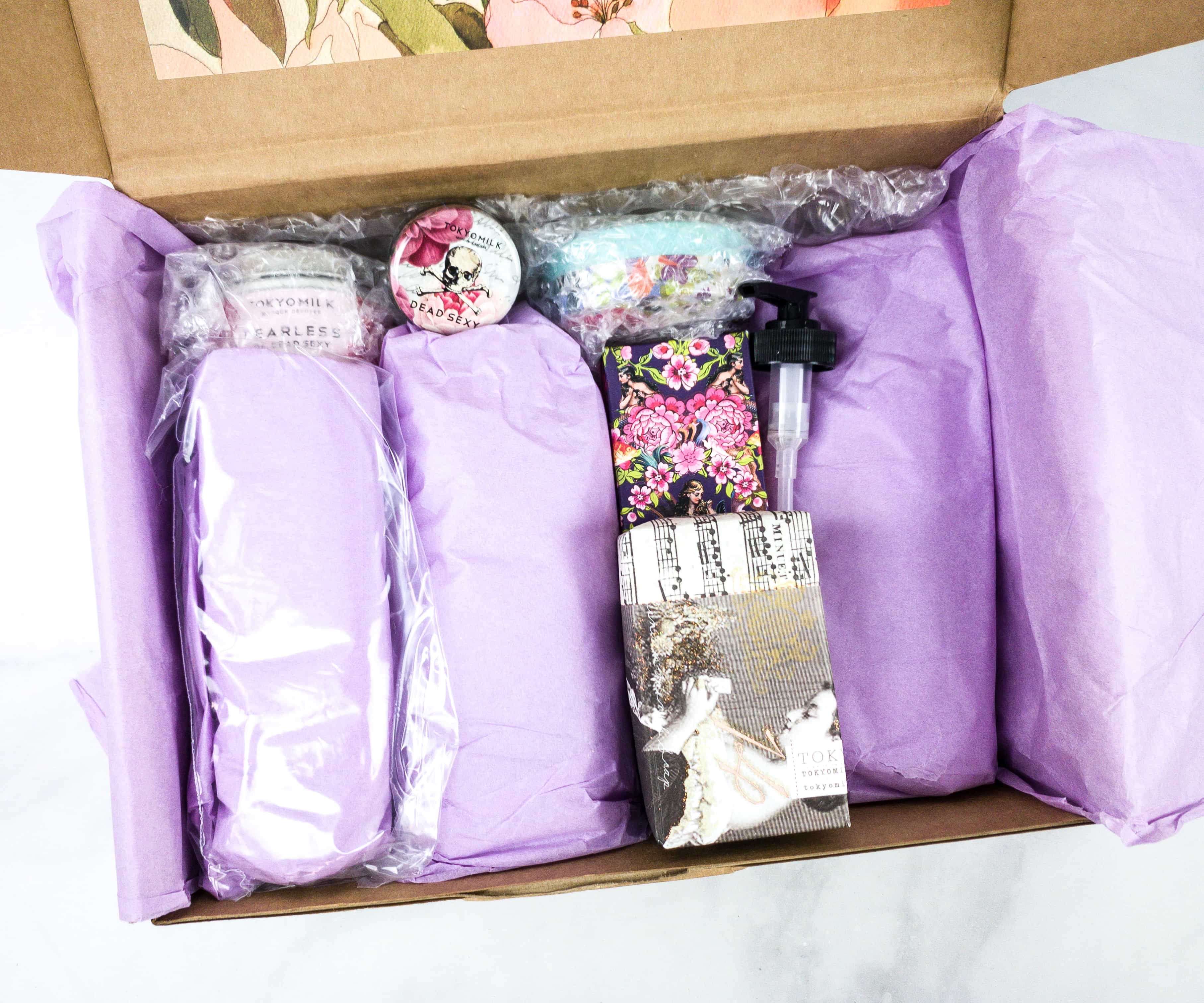 Bubble wrap provided a nice cushion for the items.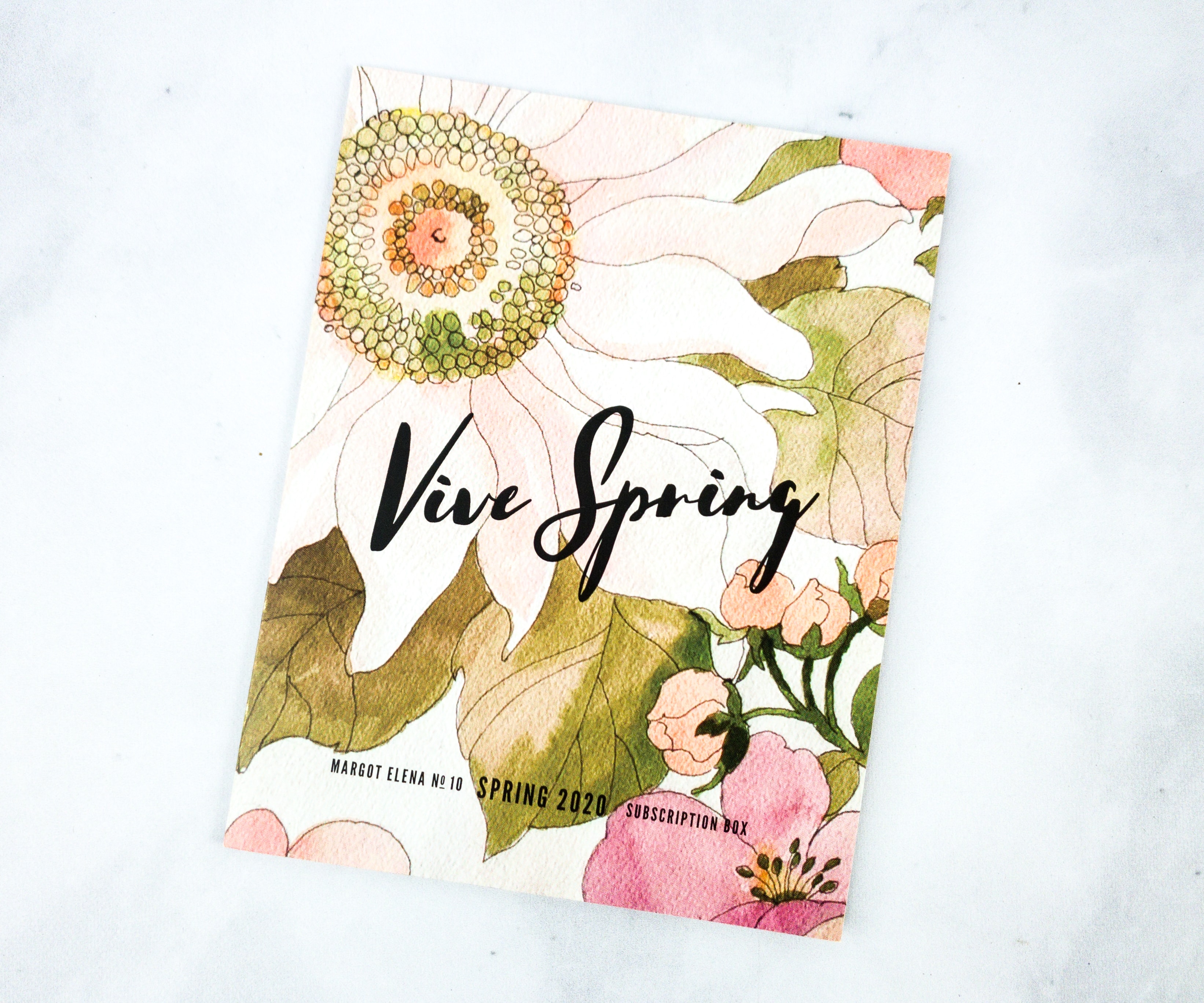 The info card from this box is decorated with beautiful florals. It's truly mesmerizing.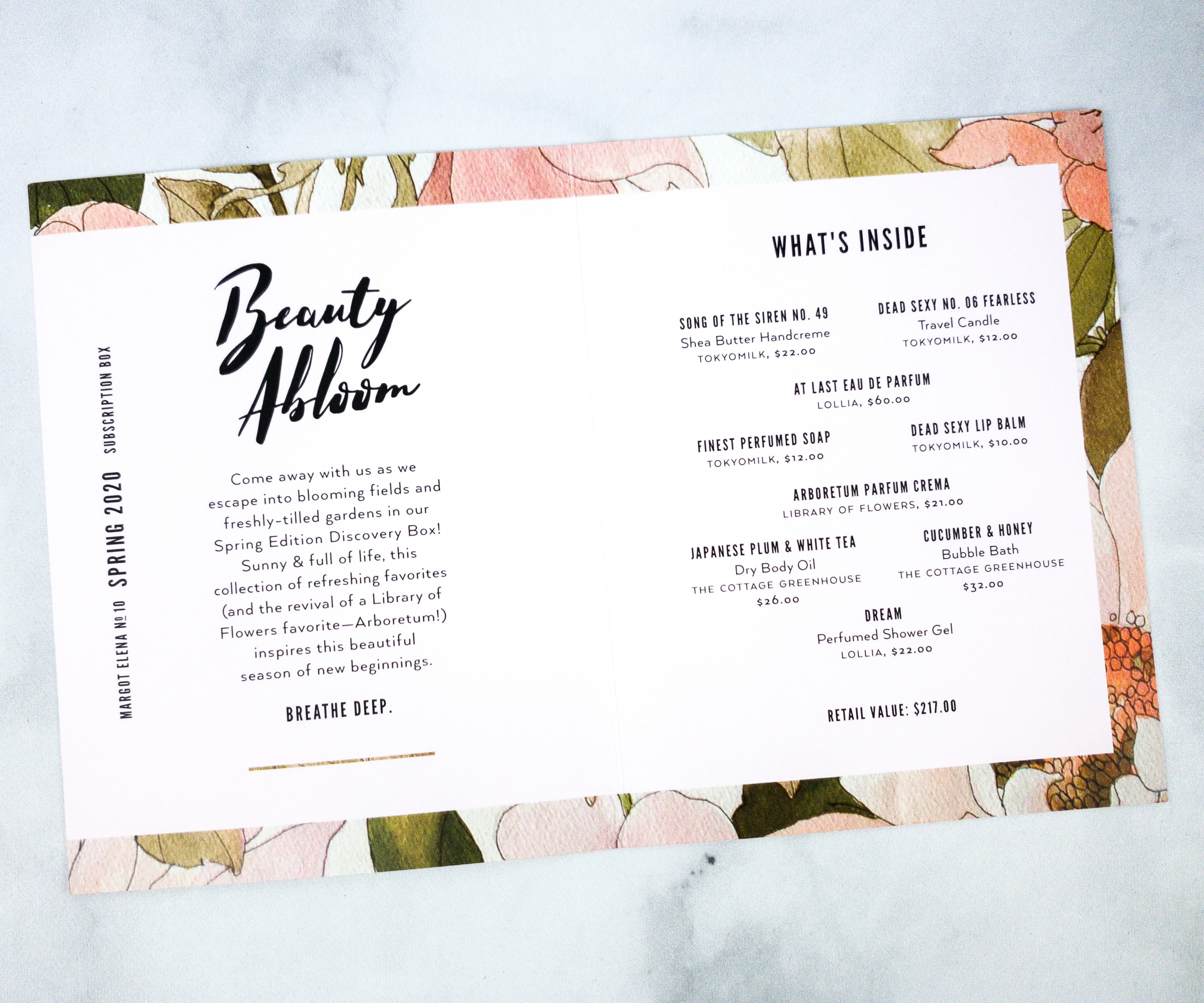 There was a list of what's inside the box. That's about $217 retail value!
Everything in the Spring Discovery box!
Tokyo Milk Fearless 06. Dead Sexy Travel Candle ($12) As always, the candles from this box come in a beautiful tin container with a lid. For this month, I got Tokyo Milk's Dead Sexy travel candle.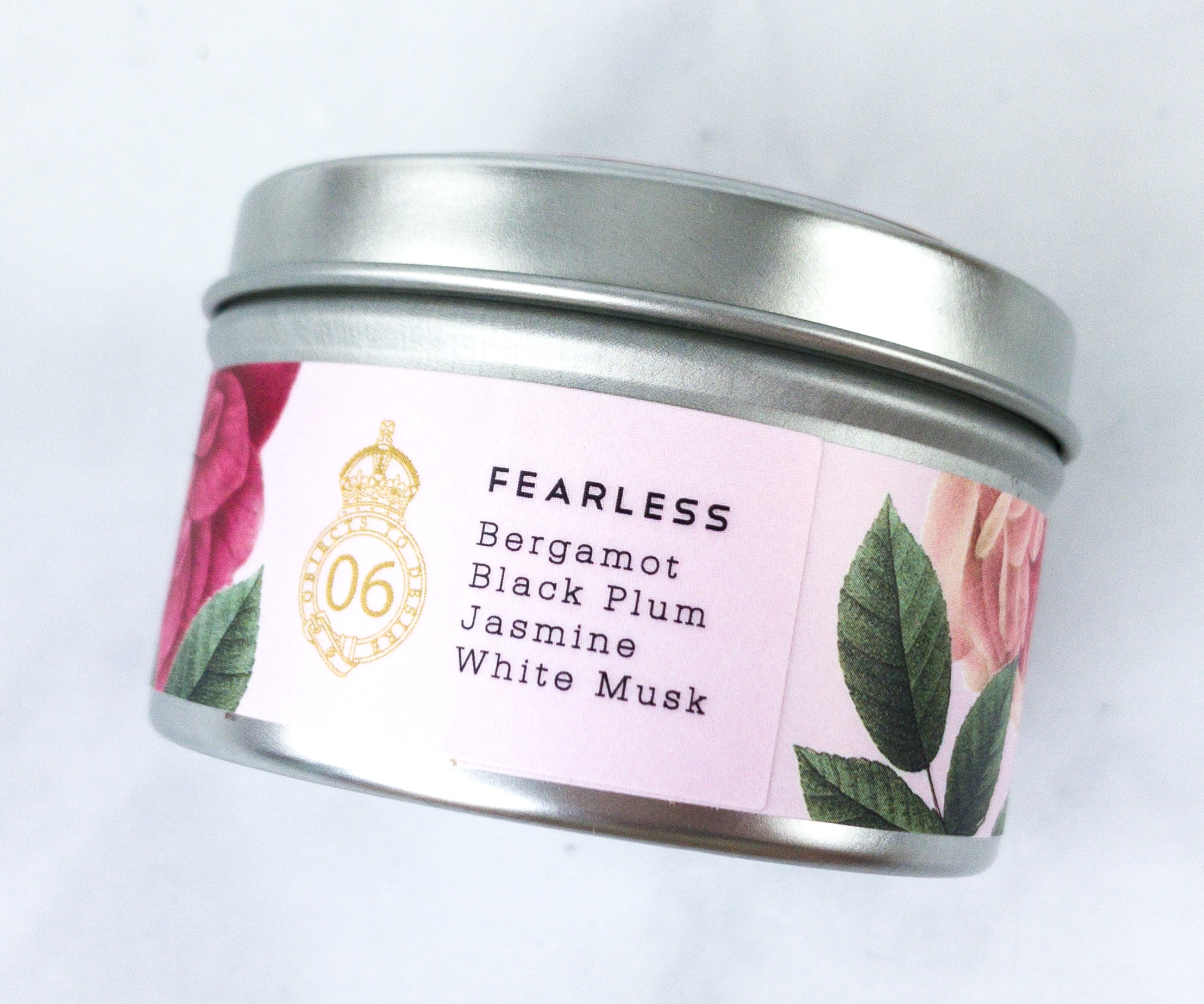 The beautiful candle has notes of bergamot, black plum, jasmine, and white musk. It's a nice and relaxing scent that's perfect for any room.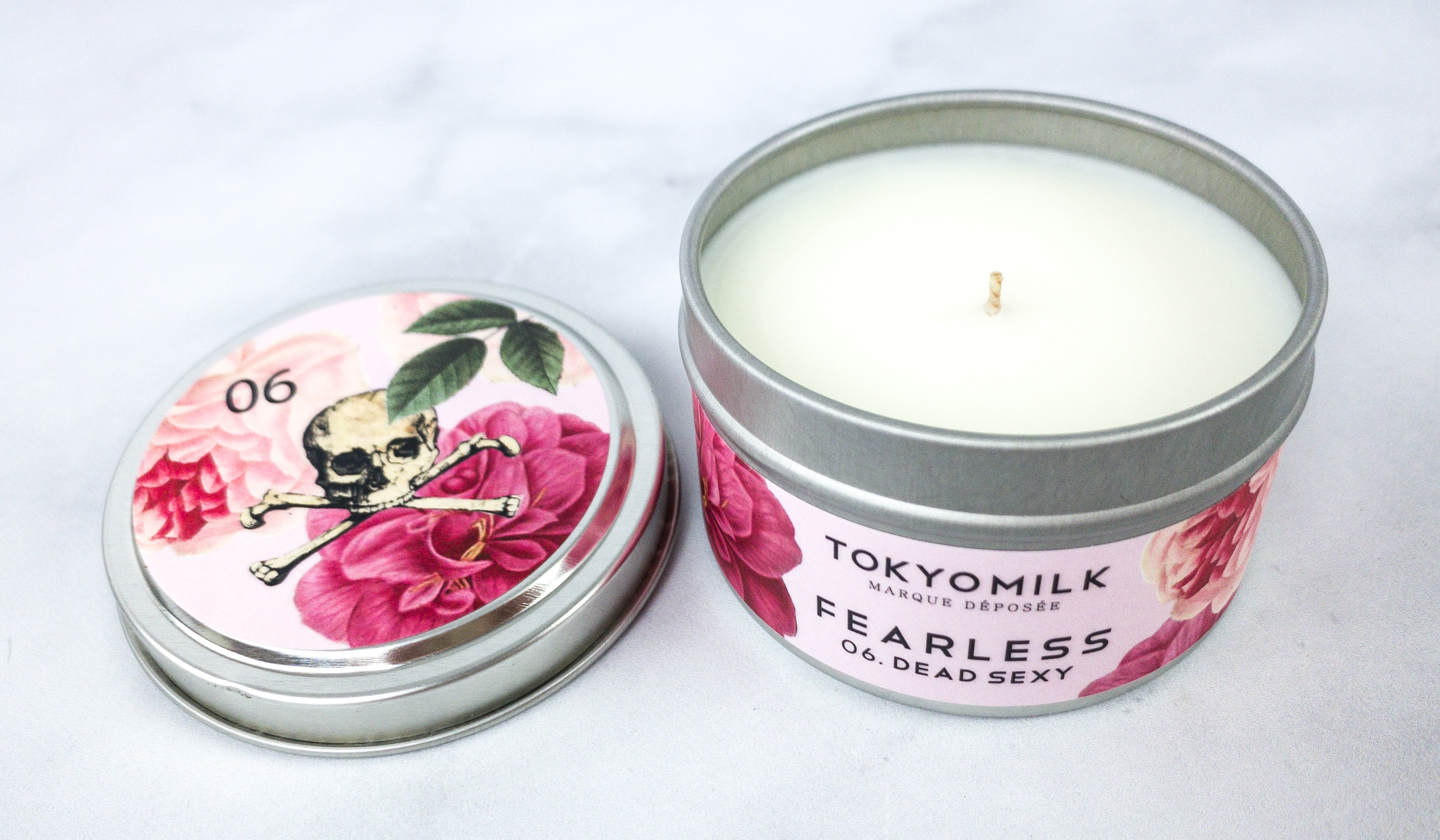 This 4 oz. hand-poured soy wax candle is the perfect candle to bring inside your bag or luggage when you travel so you can make your hotel room feel cozy like you're always at home.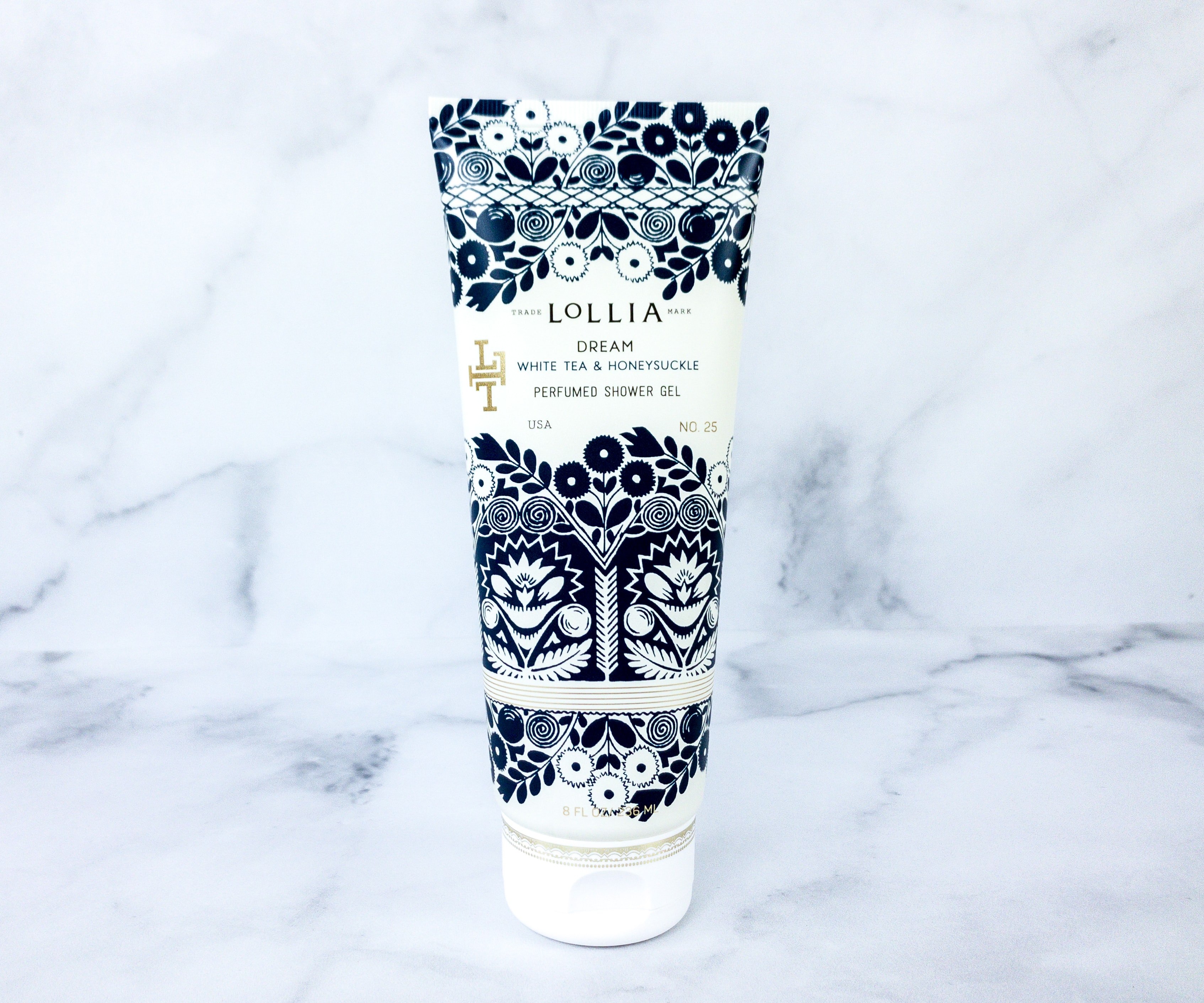 Lollia Dream Perfumed Shower Gel ($22) This shower gel cleanses as it delivers essential nutrients to the skin to moisturize and keep it smooth. The formula has the sweet and powdery scent of Linden, white tea, bergamot, and honeysuckle. It contains shea butter, jojoba oil, aloe leaf, honey, mango fruit, avocado fruit, and bee balm leaf extract that leave the skin feeling refreshed and hydrated. Also, I love the design which is elegant royal blue florals added with metallic detailing on a satin-touch tube.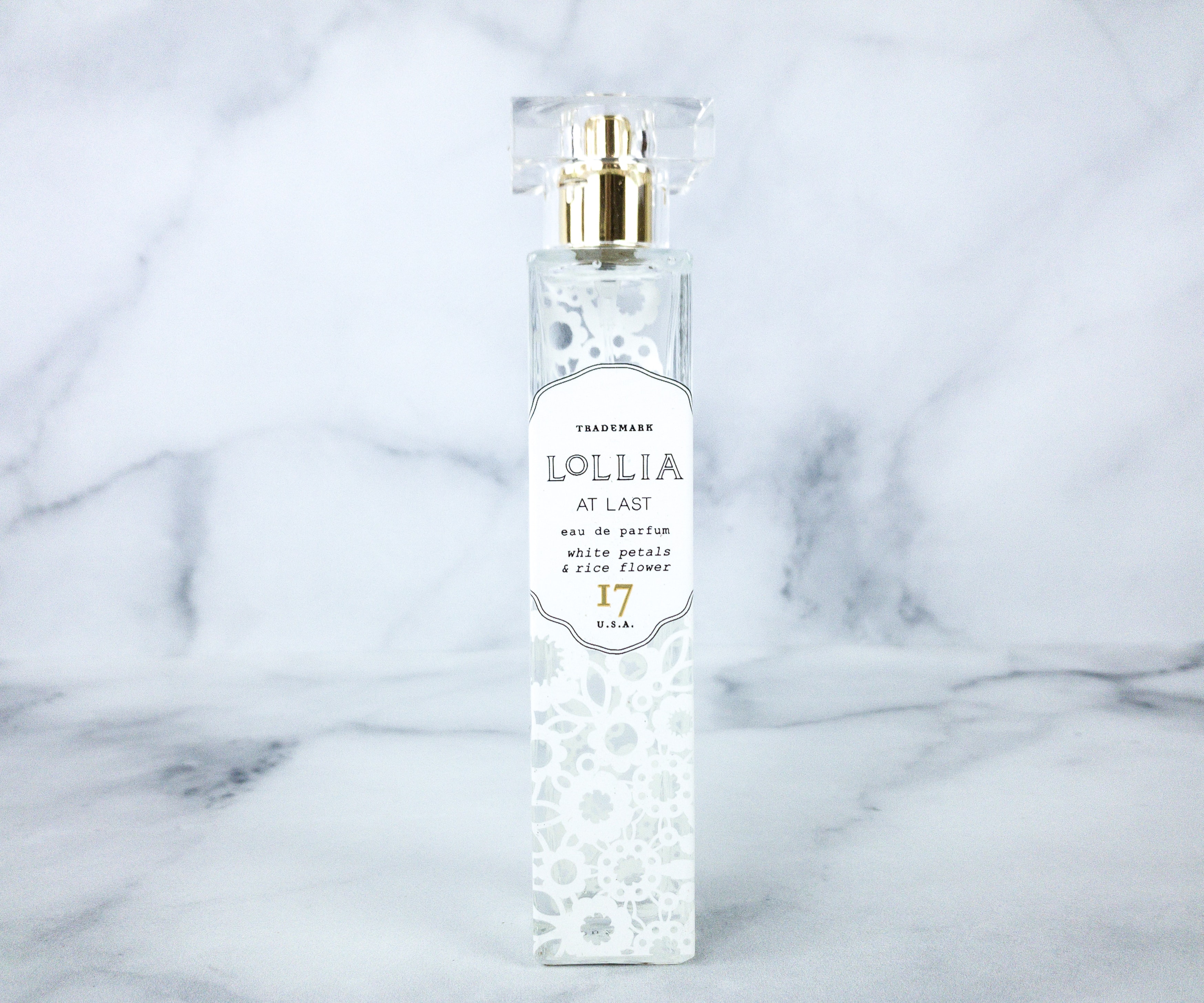 Lollia At Last Eau de Parfum ($60) Lollia's At Last Eau de Parfum has notes of white petals of Southern magnolias and mimosa plus rice flower which is really captivating. The bottle is really looking elegant with a modern, white petal lace and gold details. The little bottle is perfect to have in my purse so I can easily spritz some when I feel the need to.
The Cottage Greenhouse Japanese Plum & White Tea Dry Body Oil ($26) It's named dry body oil, but it's really moisturizing! The formula is ultra-light so it gets absorbed by the skin quickly, without leaving a greasy feeling. It contains grape seed oil that smooths the skin, plus coconut oil that nourishes even the driest of skin. It also contains white tea extract and sweet almond oil. The body oil also protects the skin from the sun's damaging effects.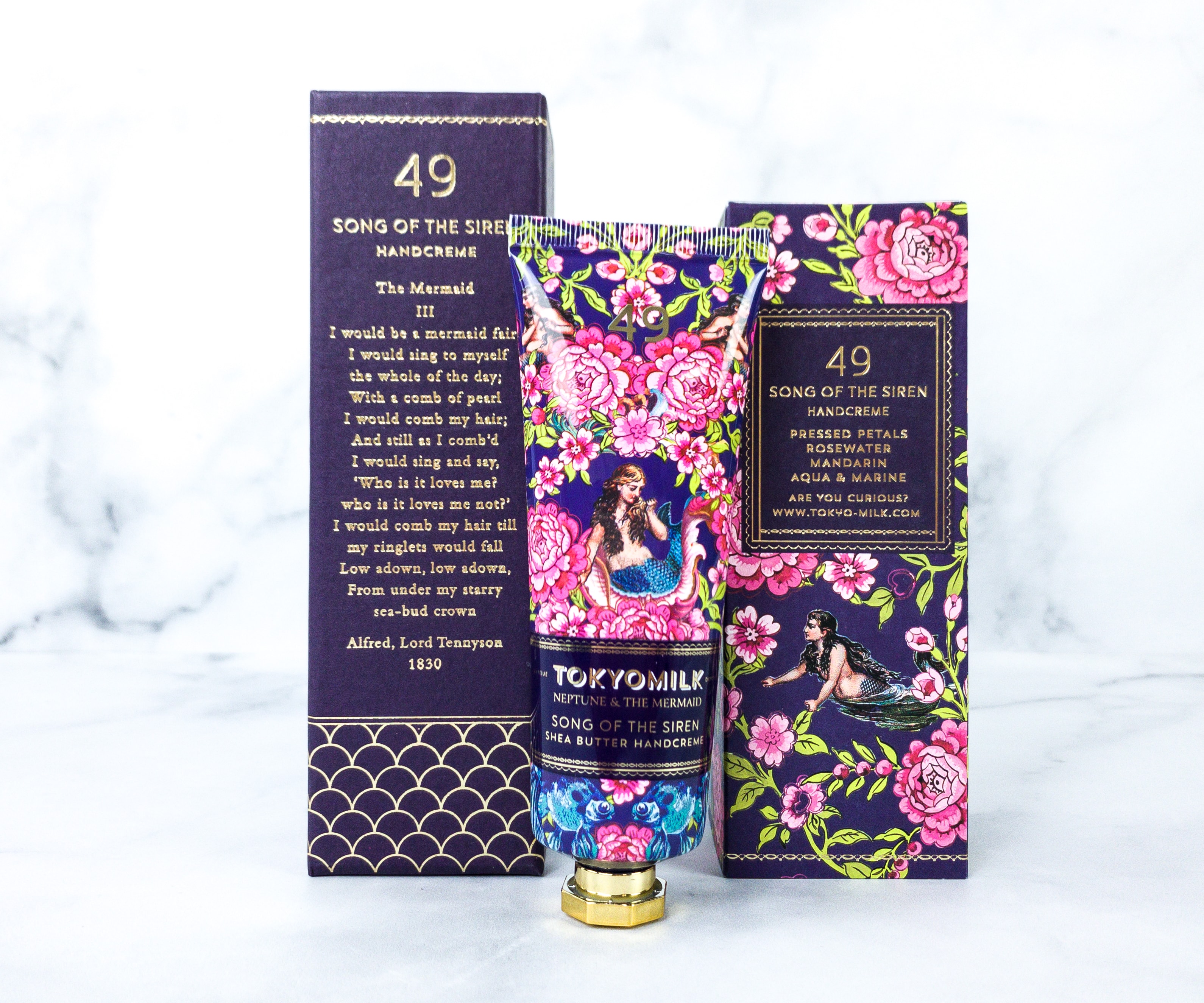 Tokyo Milk Song Of The Siren No. 49 Shea Butter Handcreme ($22) Hand creams are a must-have in my purse, and I'm happy to get another one from Tokyo Milk, which smells of pressed petals, rosewater, mandarin, aqua, and marine. The hand cream keeps my hands soft and moisturized because it contains shea butter and avocado oil that works wonders on my skin!
The Cottage Greenhouse Cucumber & Honey Bubble Bath ($32) It's a cucumber-infused bubble bath formula, which fills my tub with light, foaming bubbles. Cucumber is known as nature's emollient. It helps soften and soothe stressed skin, and it's also highly hydrating!
It also contains avocado oil, macadamia oil, and almond oil that smooth, condition, and replenish the skin. This is also gentle enough for most skin types. The long-lasting bubbles it provides surely gave me a relaxing feeling.
The product can be easily dispensed as it comes with an easy-to-use dispensing pump.
Tokyo Milk Finest Perfumed Soap – SIMILAR ($12.95) The perfumed soap I got is labeled as "Woman with Music".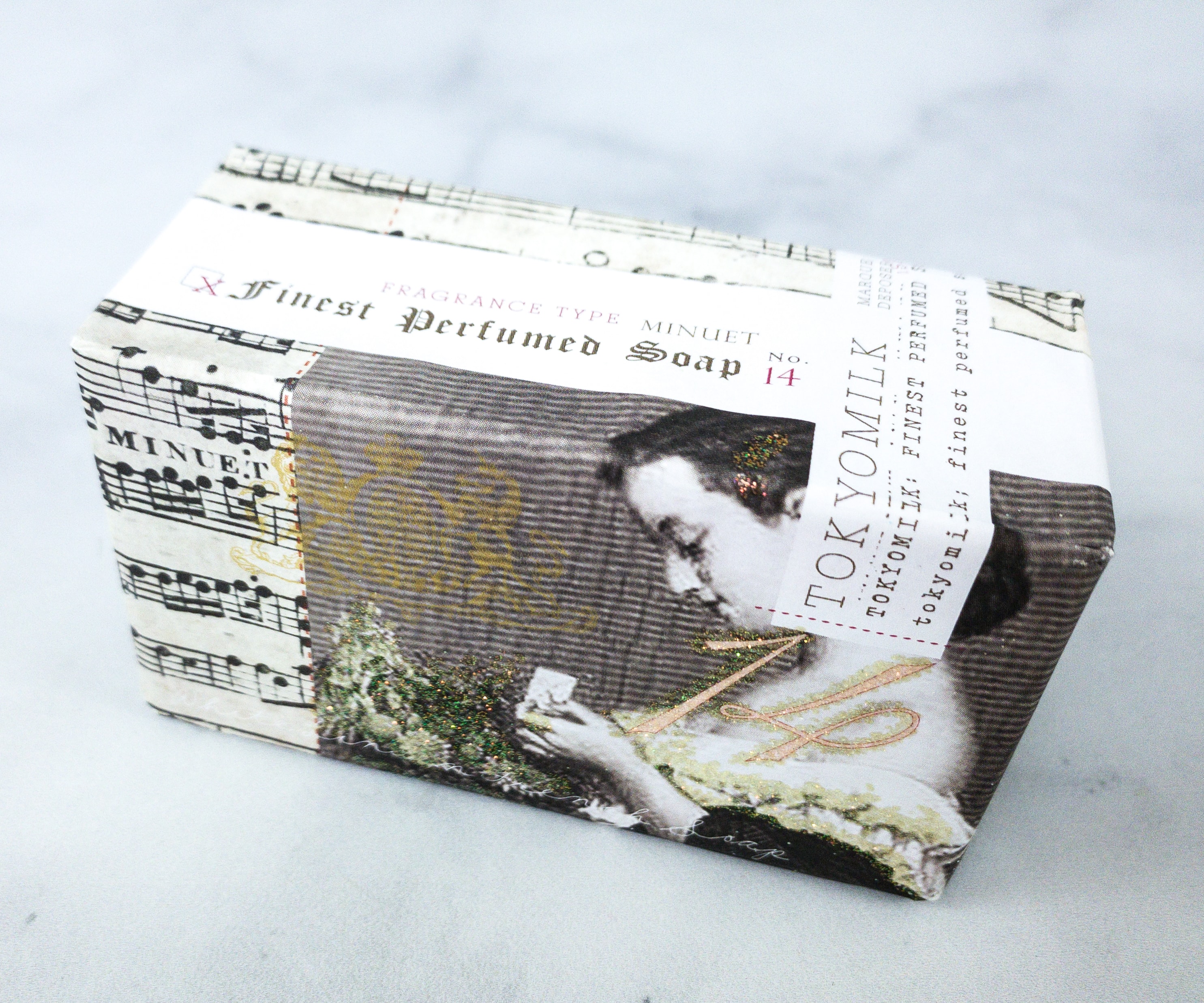 The handsoap has fragrance notes of linden, honeyed rose, wisteria petals, and white musk.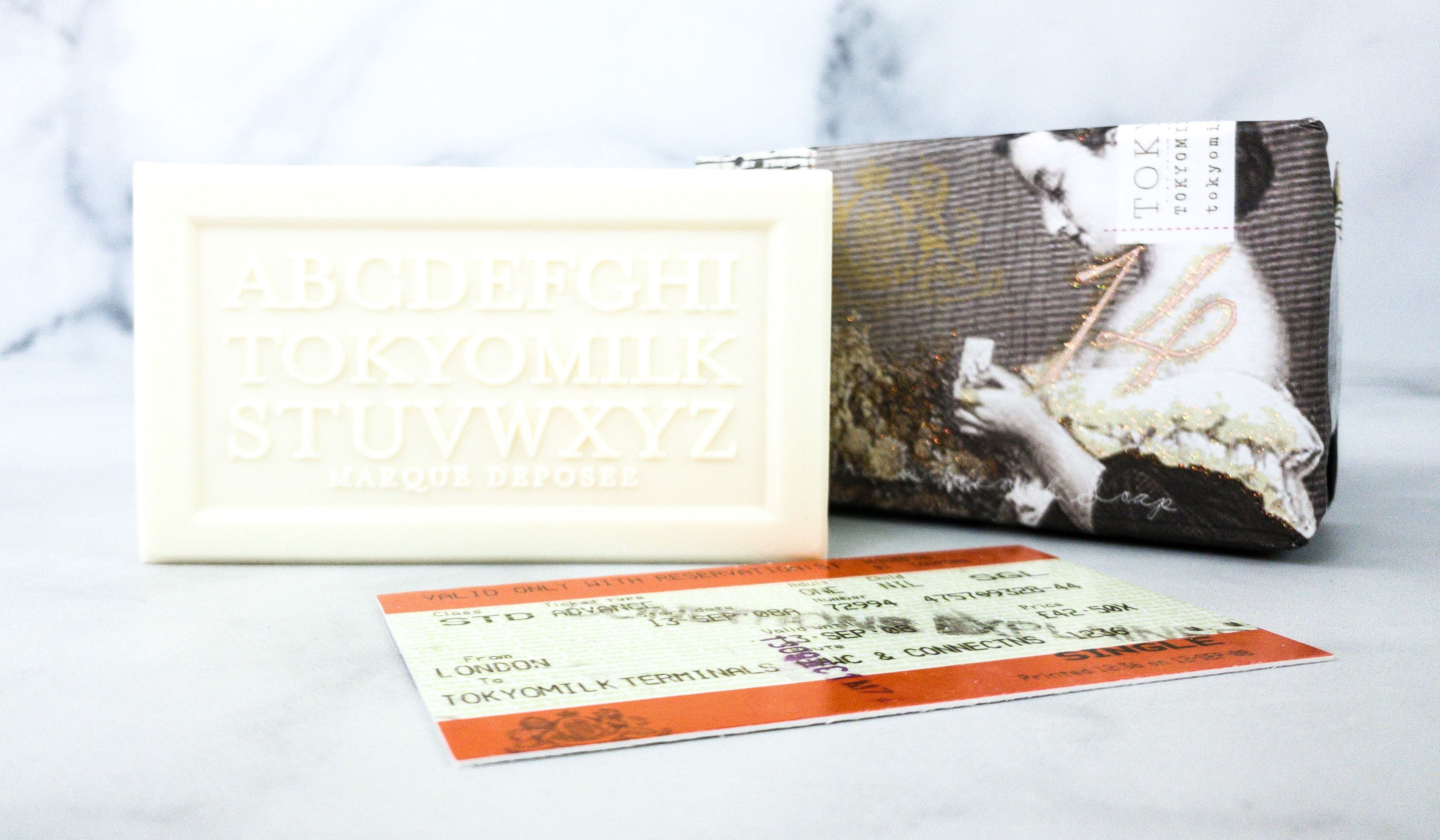 It's a triple-milled soap made from a pure vegetable base, a rich lather, and enriched with shea butter that gives the skin the moisture that it needs.
It even comes with a "ticket." The fragrance on this one is Waltz No. 14, which is a mix of musky and floral notes. It's deep-cleansing and non-drying, and the amazing smell clings to the skin, which is really great.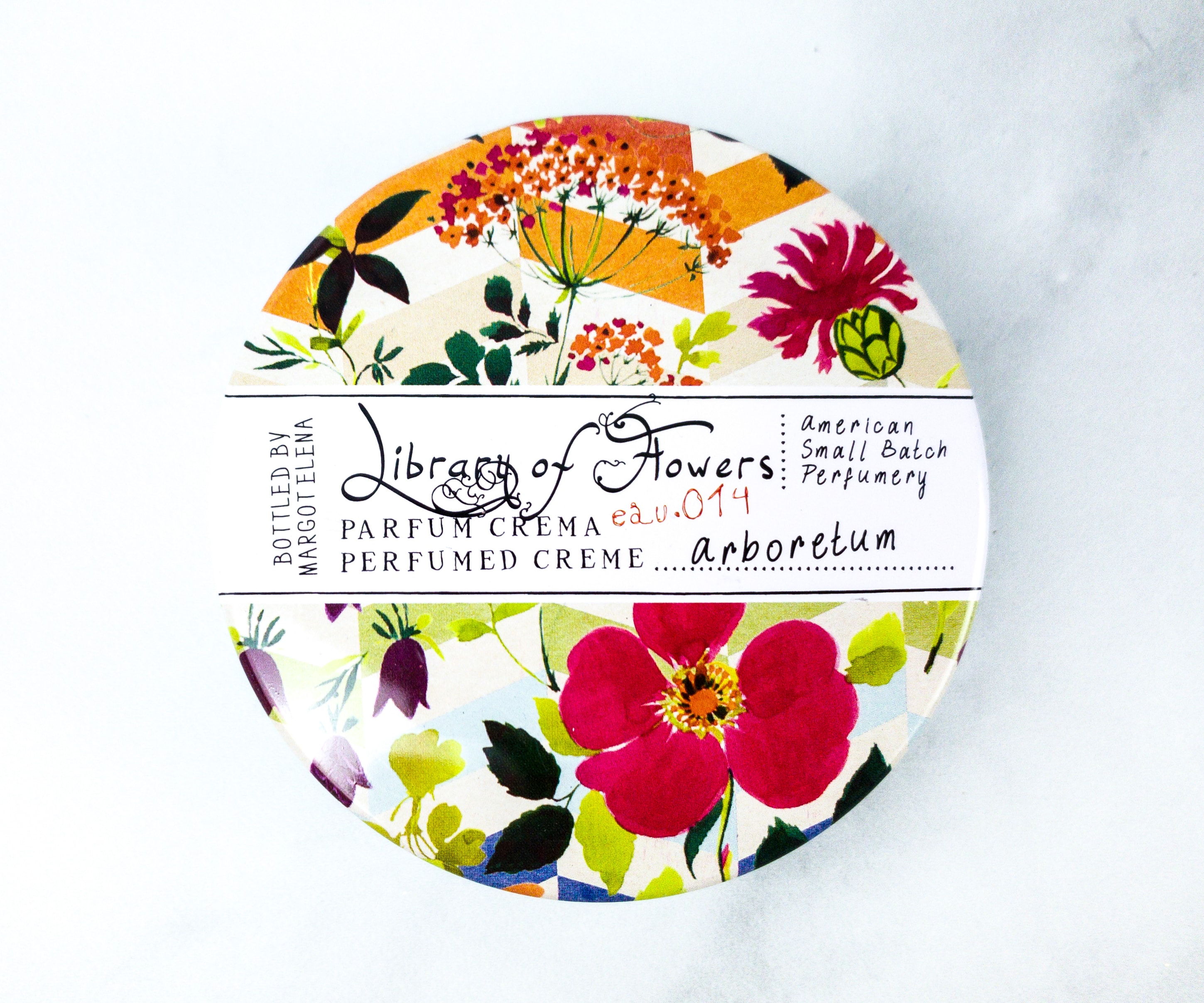 Library of Flowers Arboretum Parfum Crema ($21) I love this container's colorful floral details! This perfumed cream has notes of Arboretum, which will remind you of the seasons transitioning from spring to summer.
You can wear this alone as it works effectively as a replacement for perfume.
The product does not even contain actual floral scents in its notes, but still, it produces a lovely floral fragrance! It's simply amazing!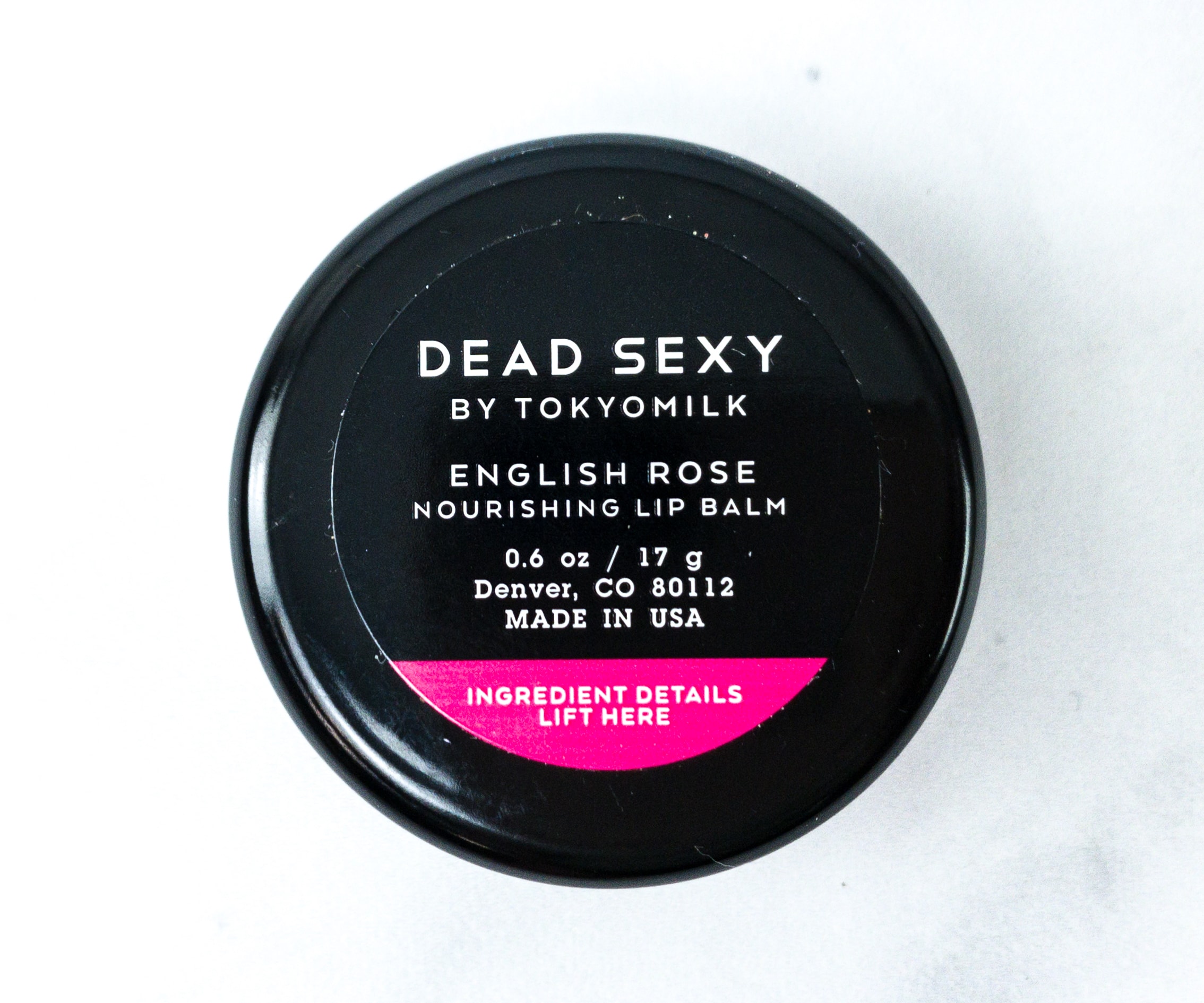 Tokyo Milk Dead Sexy Lip Balm ($10) Made of cocoa and shea butter and infused with aloe leaf and organic hemp oil, this lip balm turns dry and chapped lips to an irresistible, supple, and smooth pout.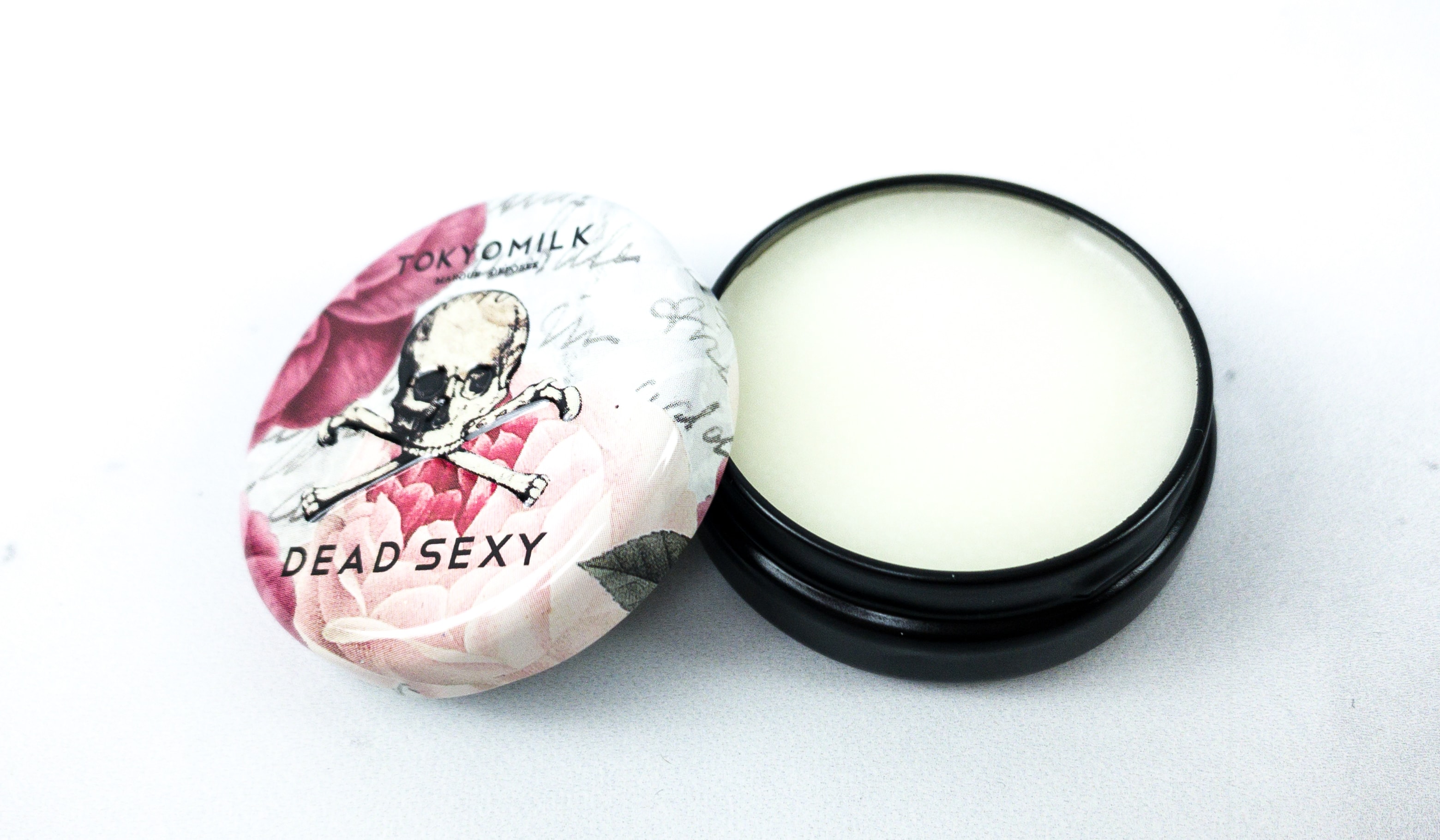 You can prime your lips with this balm before applying any color or other product so your lips will look smooth and healthy. It also has English rose leaves which are really a dangerously delicious indulgence!
If you're looking for elegant, beautiful, luxurious, indulgent, and skin-loving products, Margot Elena Discovery Box has them all! Aside from the best-smelling creams, lotions, soaps, perfume, and oils, the packaging for each item is just elegant and well-made. They're so detailed that you can see gold/metallic lines and amazing patterns on them, and even the feel is just exquisite. My favorite is definitely the lip balm that nourishes and keeps my pout healthy and supple. I also like the hand cream! I usually keep it in my bag or purse, as I often apply creams on my hands to keep them healthy, soft, and smooth. The perfume smells terrific and I also love the innovative perfume cream from the Library of Flowers, it's another easy way to carry a perfume in my bag without worrying about spills! This subscription definitely lives up to my expectations of what an elegant and fabulous box should be! Unboxing this is absolutely an amazing experience!
What do you think of this quarter's Margot Elena Discovery Box?
Visit Margot Elena Discovery Box to subscribe or find out more!