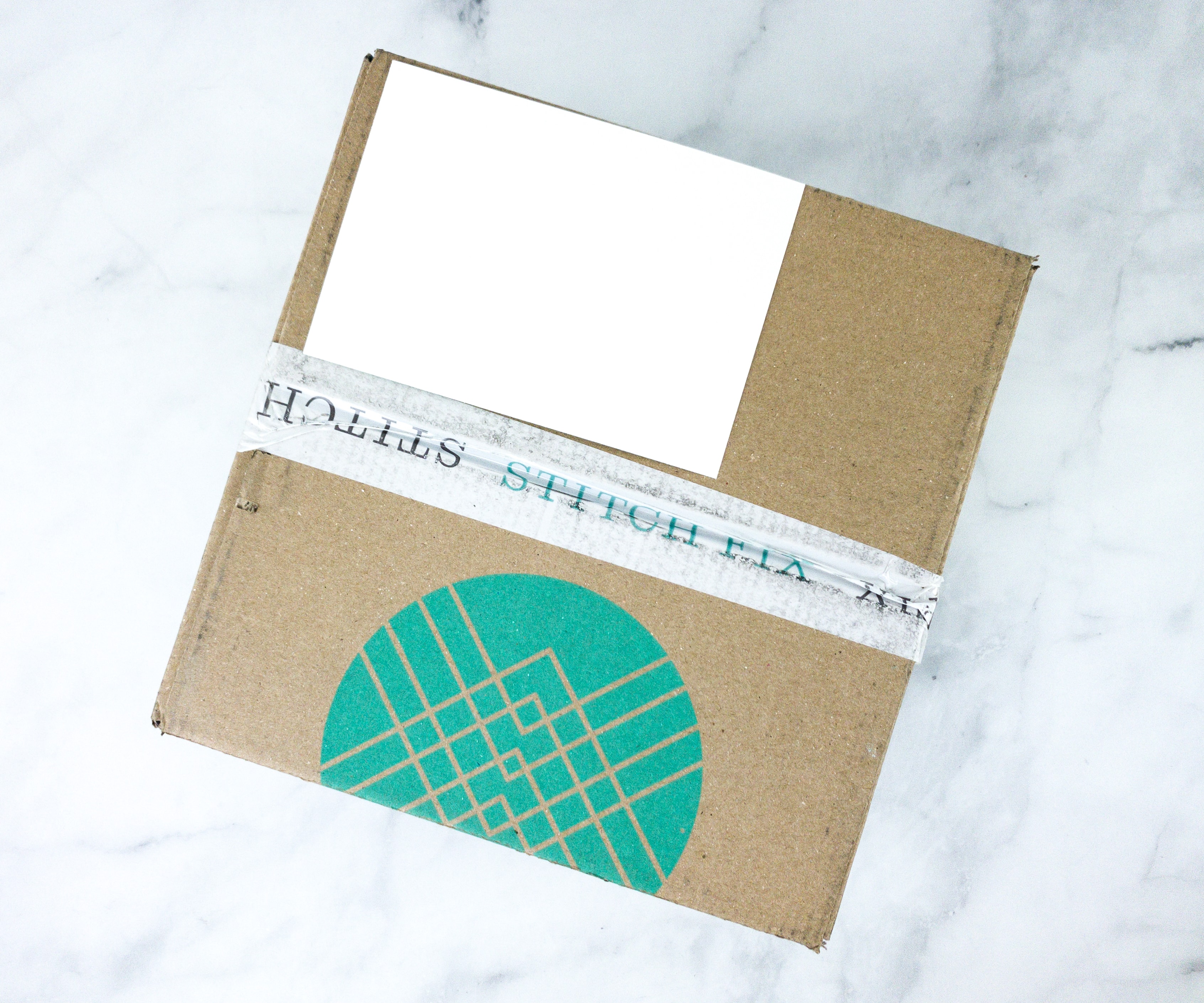 Stitch Fix is a personal styling service. Your stylist will send you 5 pieces based on your profile for you to try on at home and hopefully fall in love with. There are no coupons for Stitch Fix but if you hit the jackpot and keep everything, you save 25% on your whole fix (read below for details).
Here's how Stitch Fix works: fill out your style profile! This includes style, budget, what you're looking for, and you can get as detailed as you want with the notes to your stylist. It really really does help to provide notes to what you're seeking, and a Pinterest board if you have one!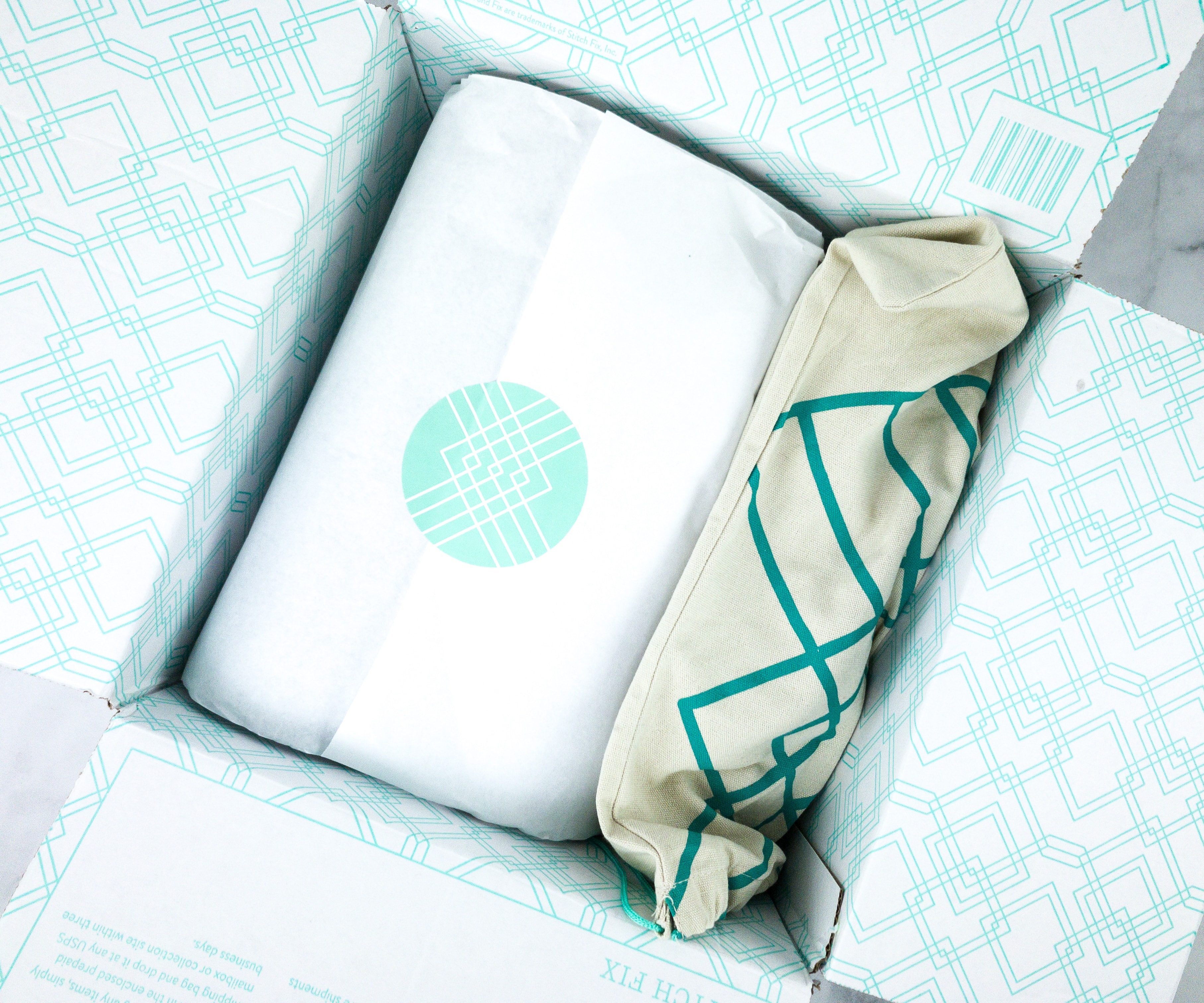 The items were neatly stashed and wrapped in white paper, sealed with a sticker.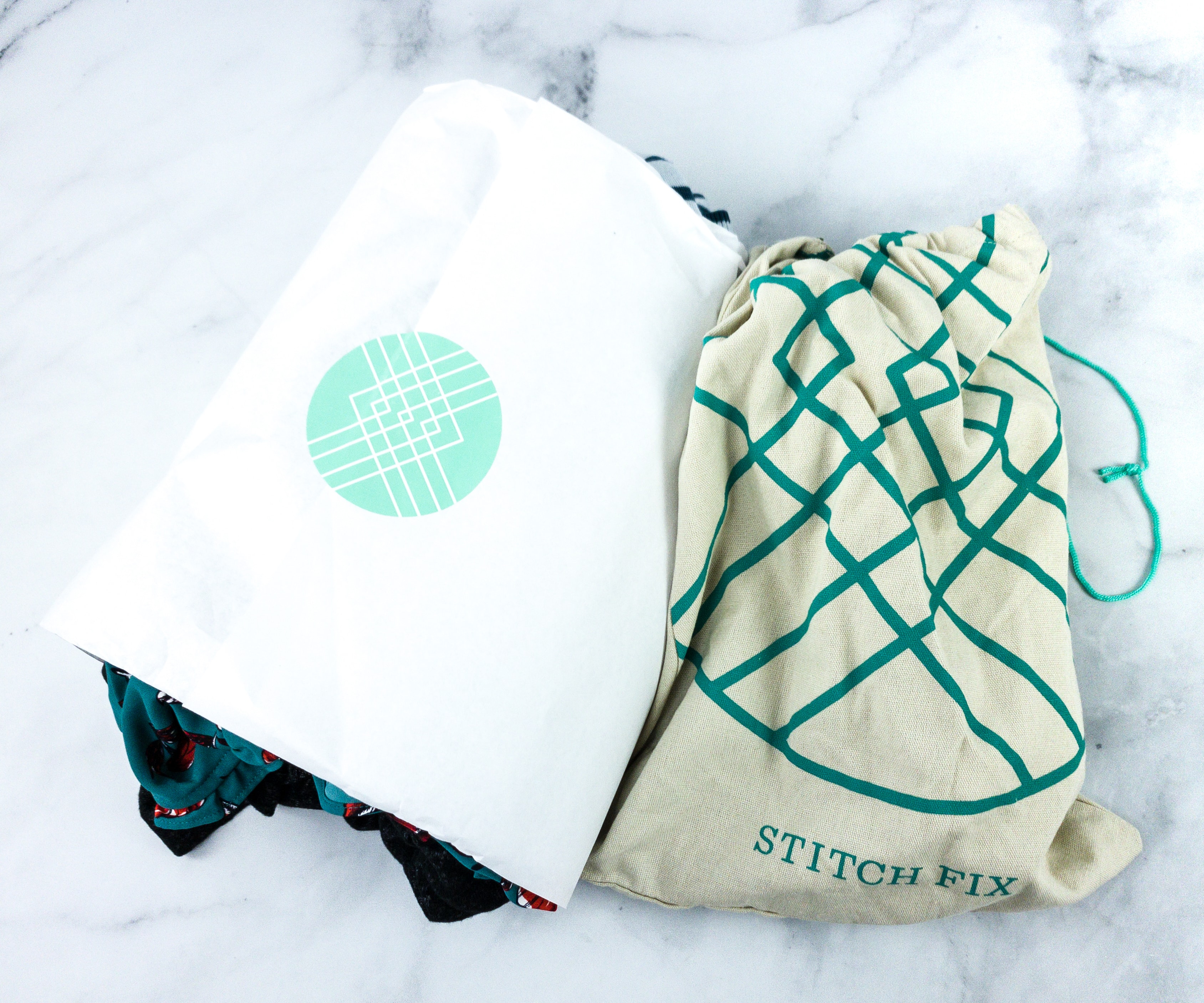 The styling fee is so worth it – I never go clothes shopping anymore. I just wait for my fix! If you keep everything you get a 25% discount, so it pays off to be specific on your style profile. You will check out and get charged to your Stitch Fix account. Return the pieces you don't want in the prepaid mailer (free shipping!).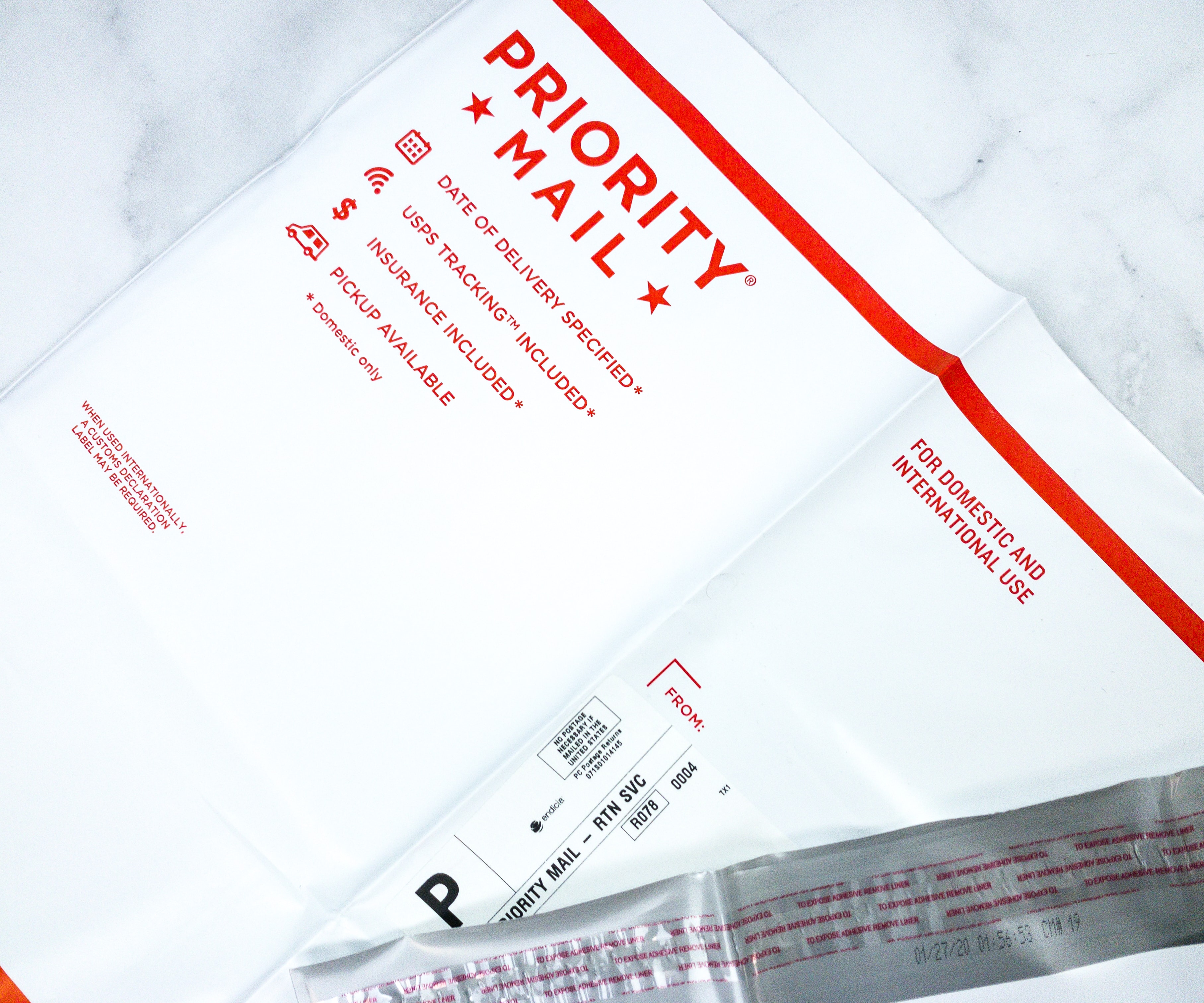 Your return mailer is tucked right into the box. The styling fee for each box is $20, and shipping is free both ways. I put my return items out with the rest of my outgoing mail – couldn't be easier.
Stitch Fix also included an envelope.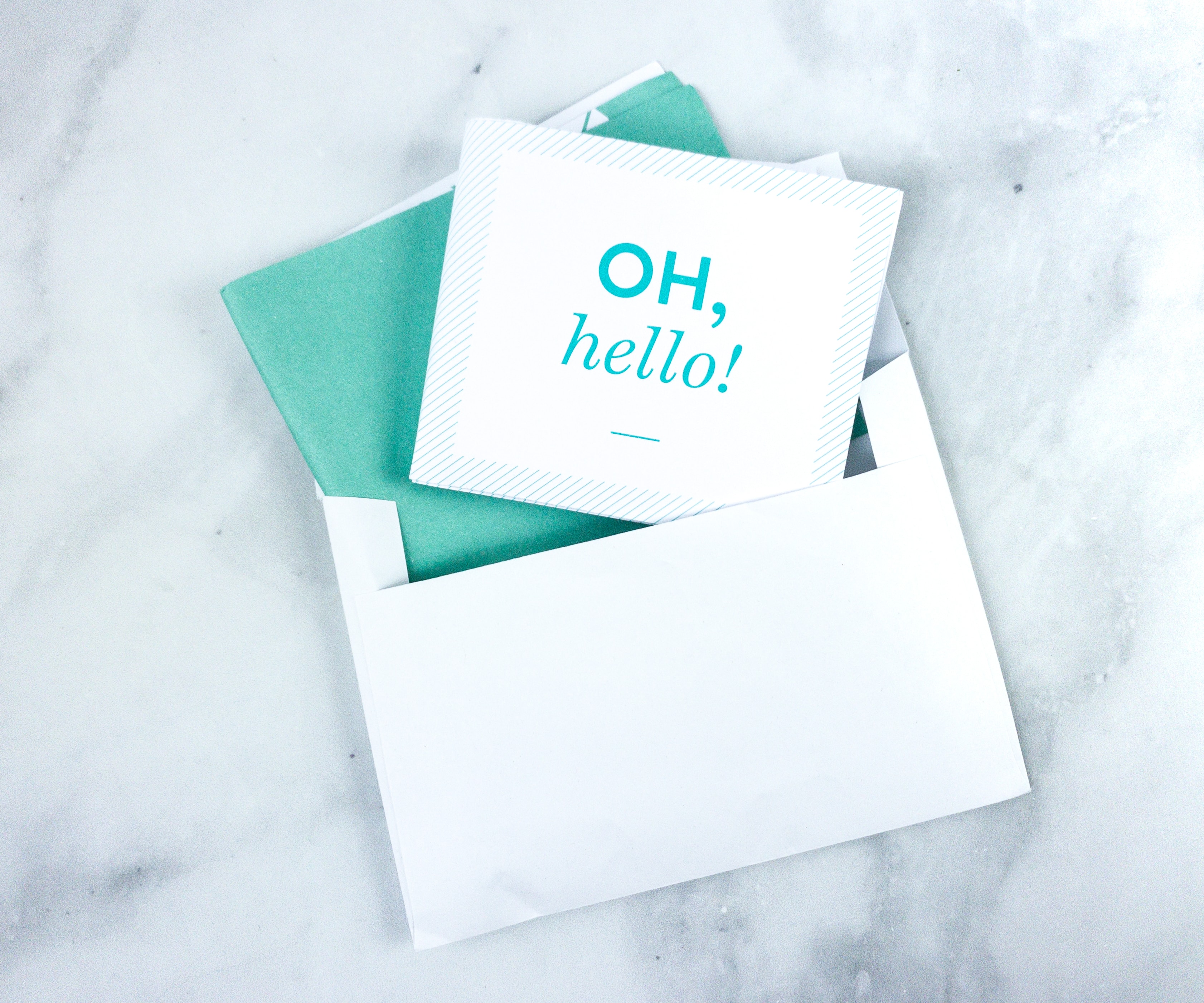 It contains suggestions from a stylist.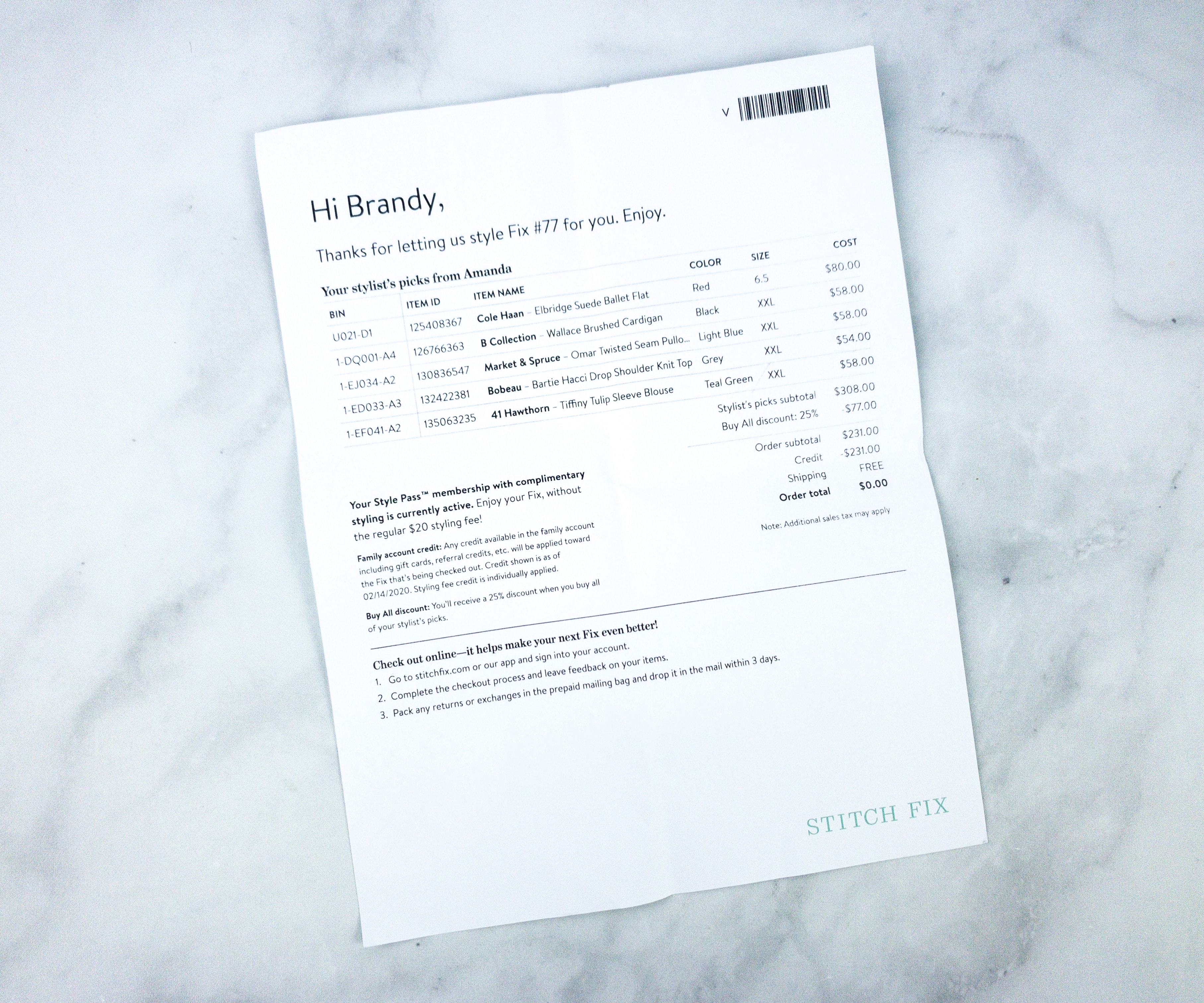 You will also receive a separate paper with a list of your items. You'll be charged a $20 styling fee and shipped five items to try on at home. If you keep anything your styling fee will be applied to your order, but if you don't, you will pay the $20 fee.
We currently have a Style Pass membership, an exclusive Stitch Fix membership where you can enjoy 1 year of unlimited fixes, with no styling fee!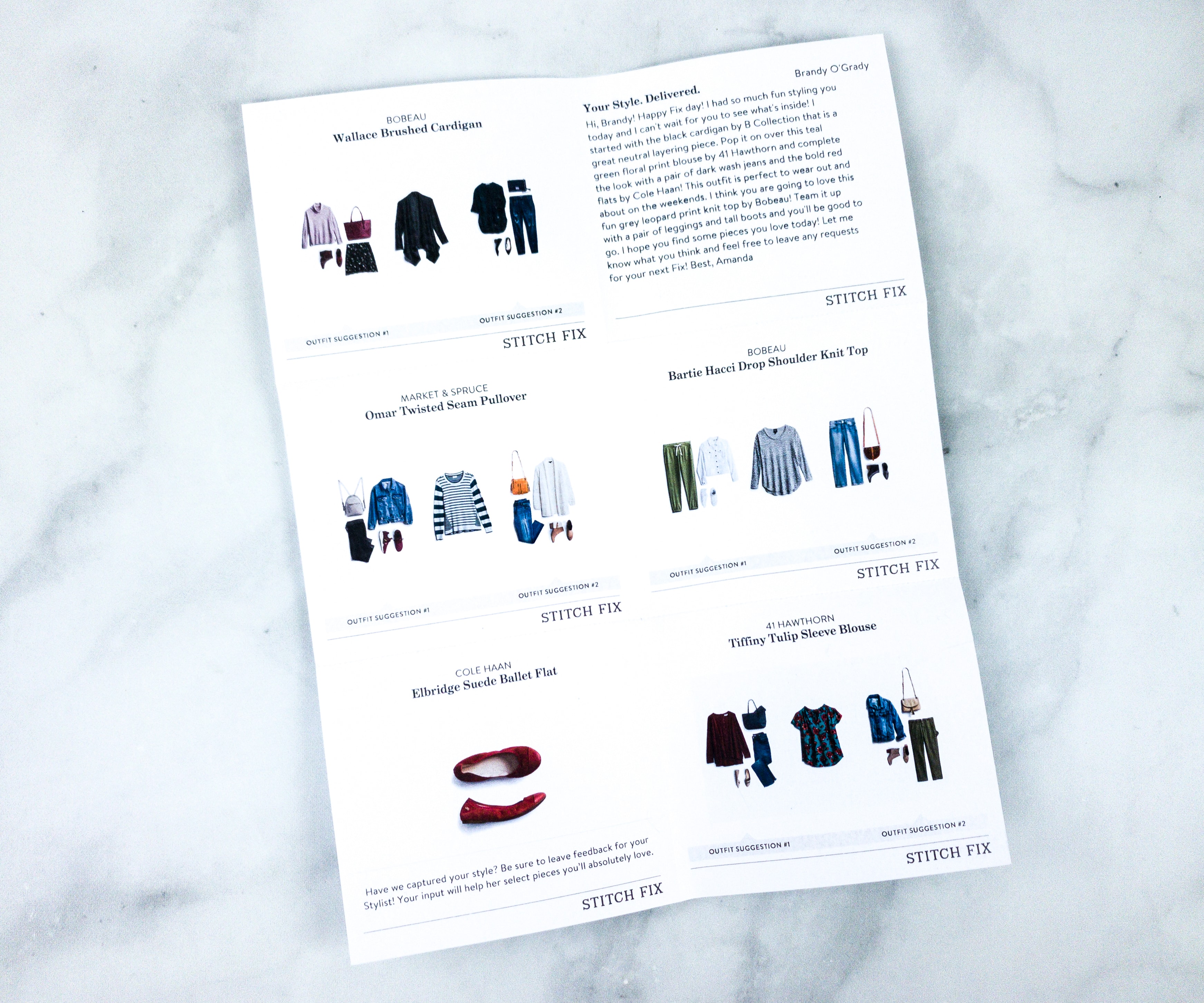 The set of styling cards has suggestions on how to wear a particular item. The styling cards have changed a bit – before they showed a dressier and less dressy version, now they're featuring multiple sets of accessories to pair with the garment, or 2 entirely different looks, but not necessarily dressed up and dressed down.
I find the styling cards very helpful. I am not a naturally good-at-fashion person and these help a LOT. Even if I don't keep the pieces I use them as inspiration – like my own personal fashion editor!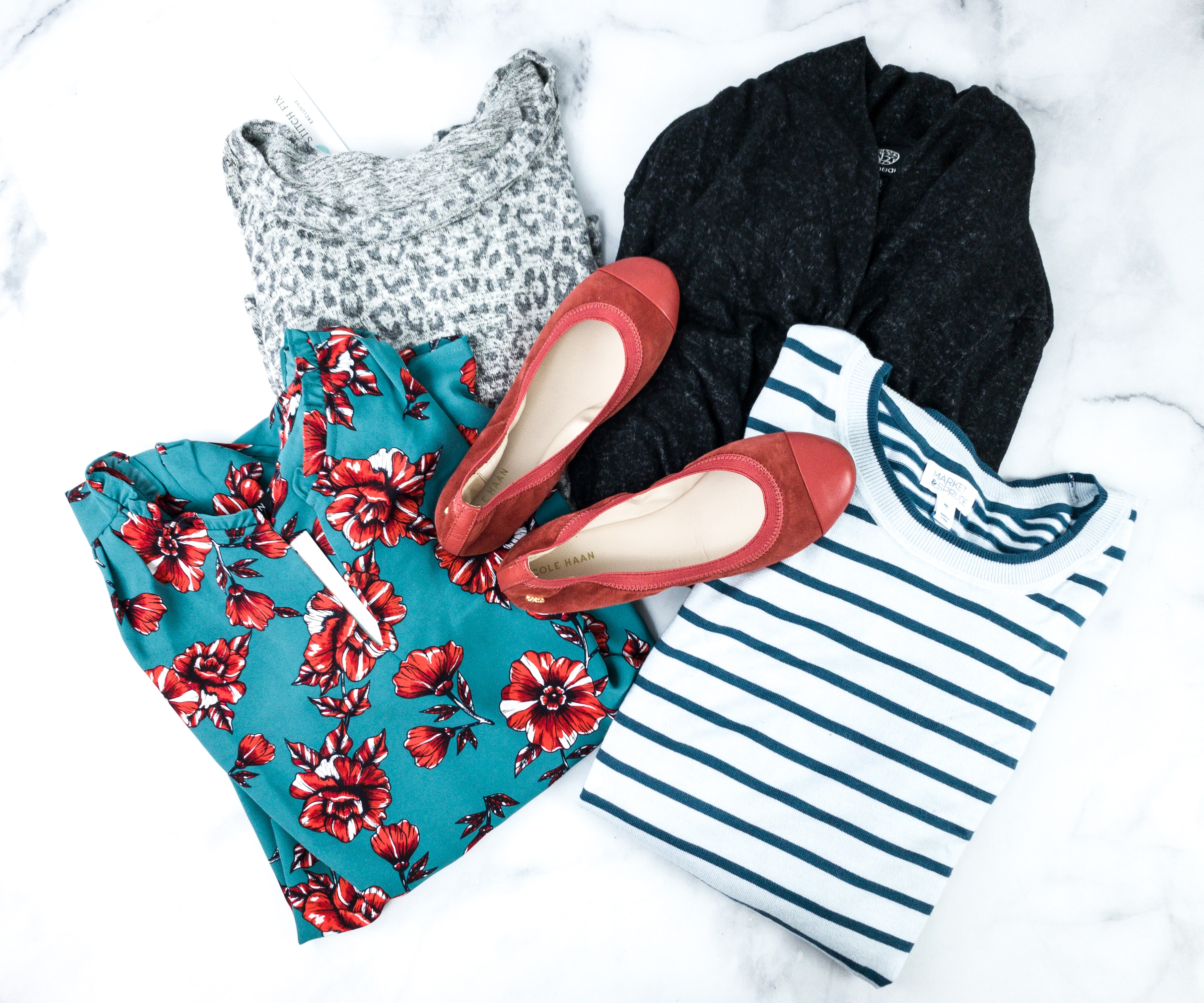 Everything in my March 2020 fix!
Cole Haan Elbridge Suede Ballet Flat ($80) The shoes were packed in a Stitch Fix drawstring pouch.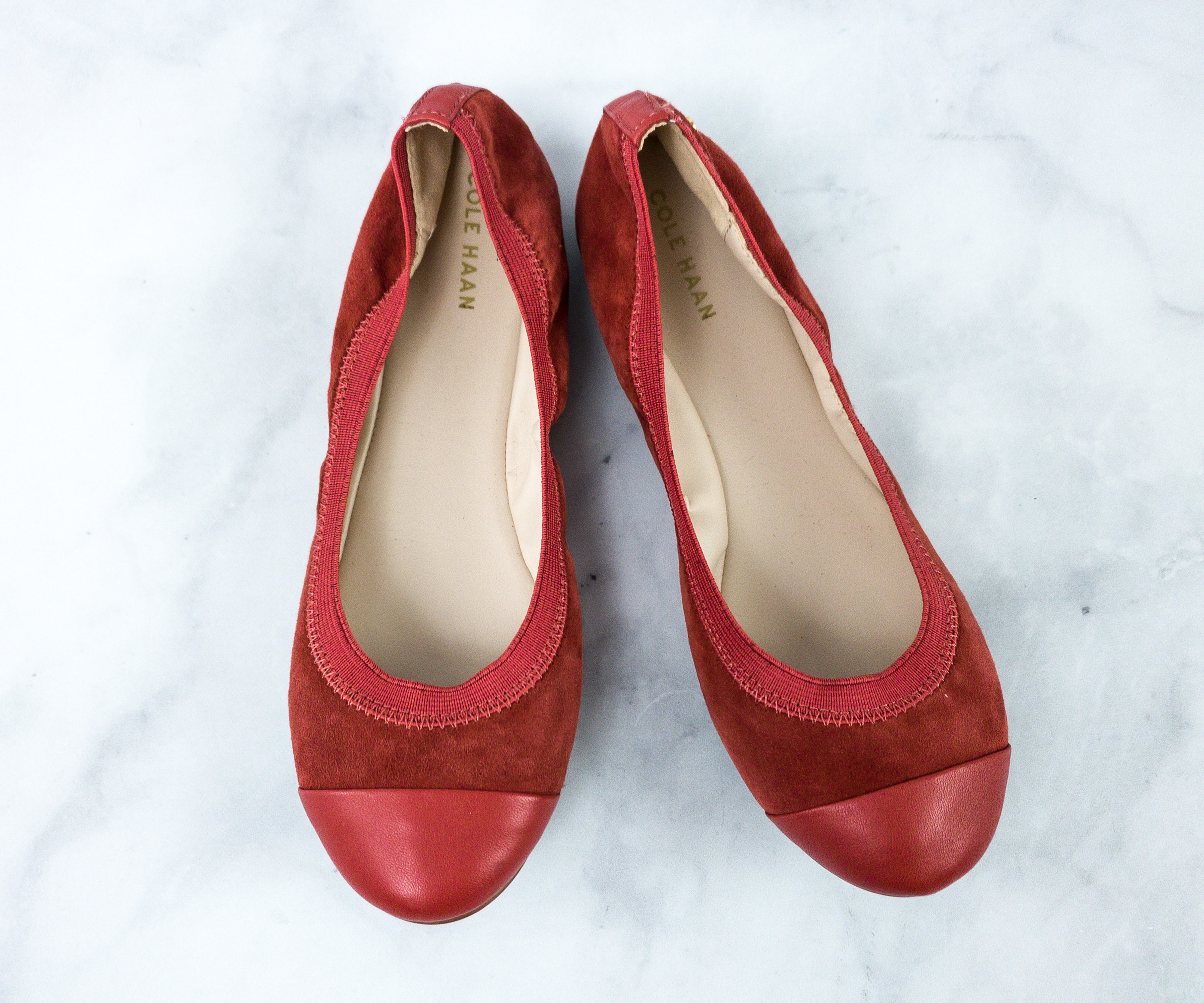 It's a pair of ballet flats! I like how they're simple and stylish at the same time.
The shoes have a leather captoe detail.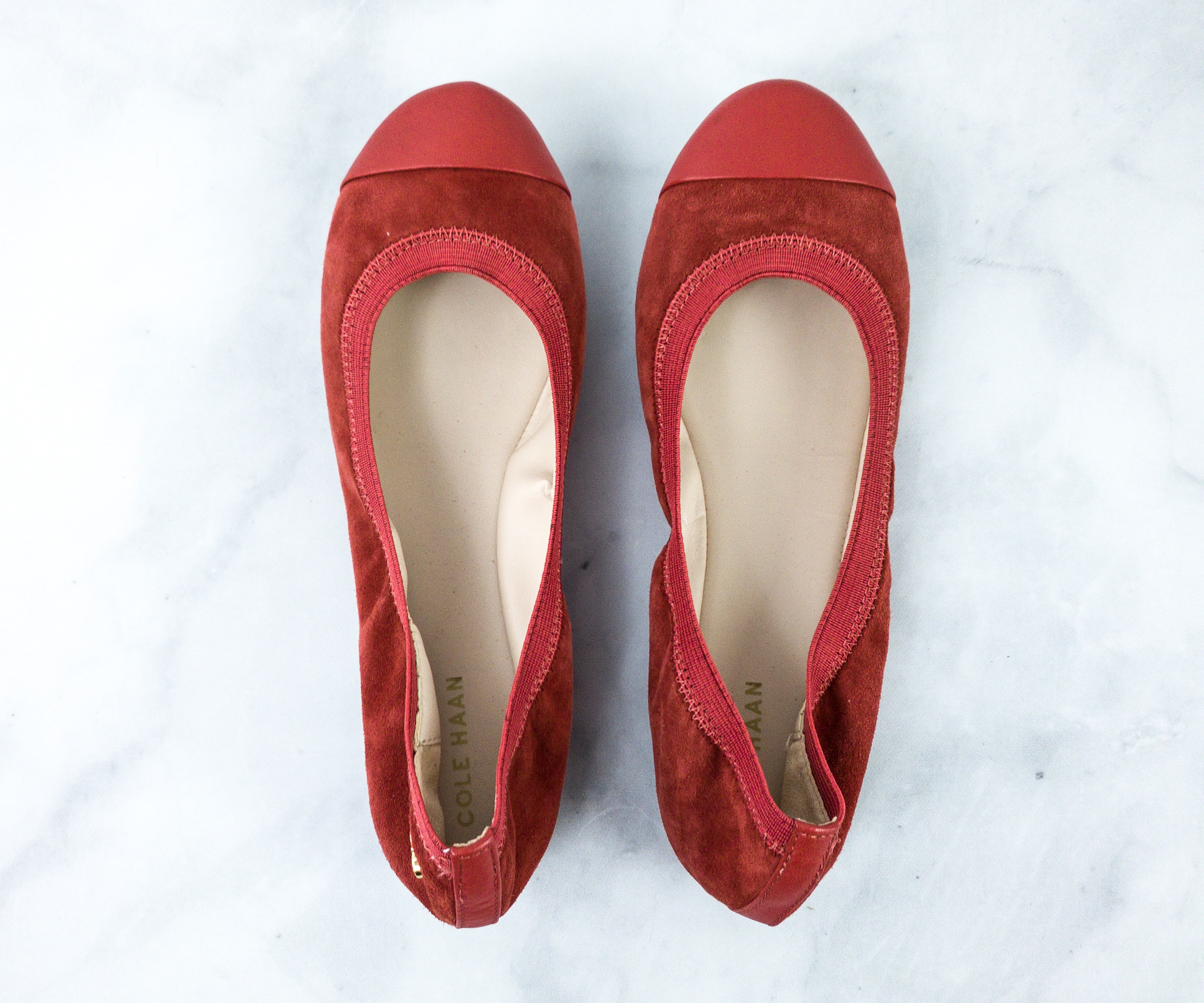 The inside is fully lined with a padded sock lining and a hidden interior wedge for more comfort and a better fit.
There is also a small Cole Haan logo on the shoe.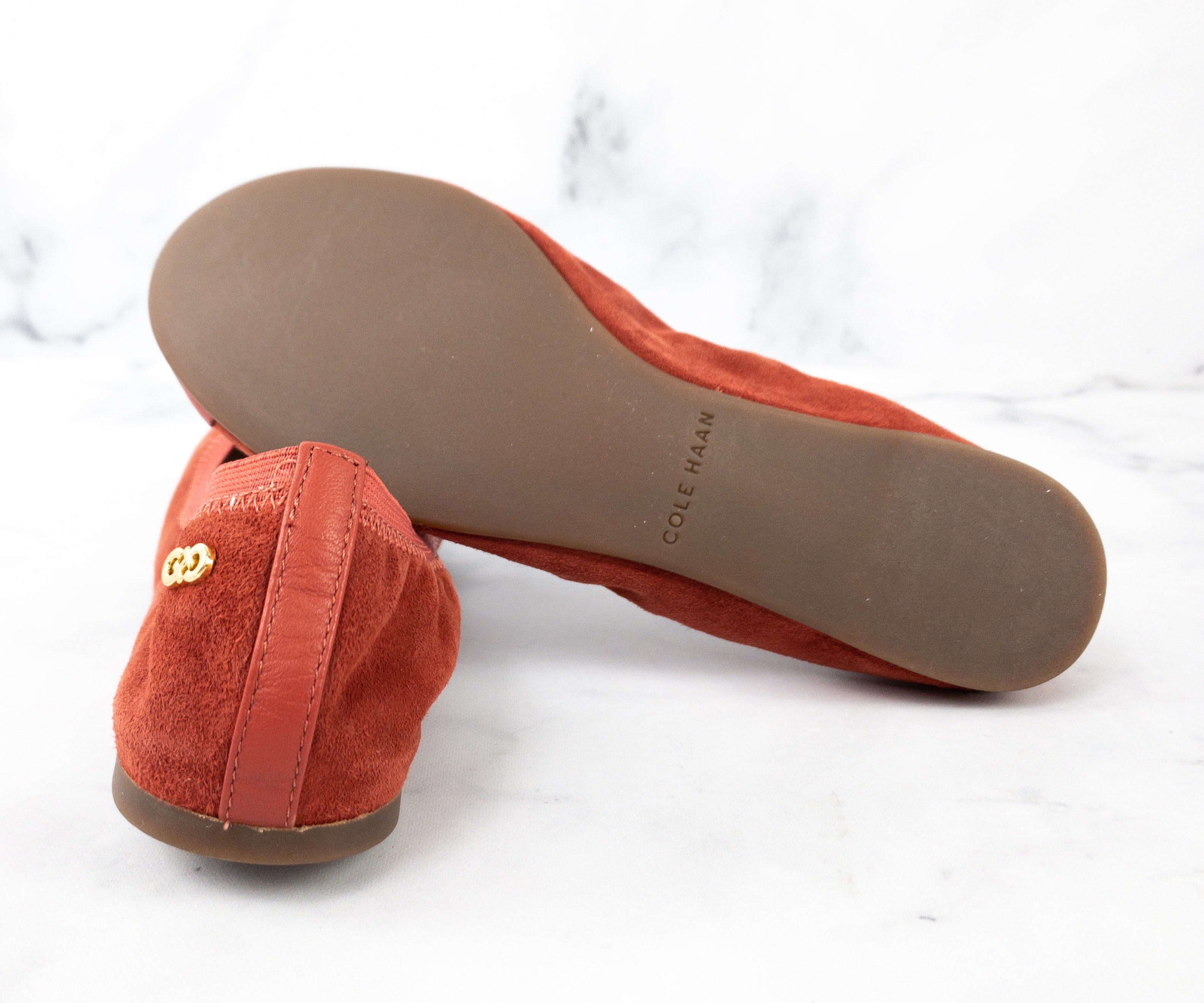 It has a rubber sole to prevent it from slipping. I really like these because they're comfortable to wear! I like the color, though I hoped I got it in black so it's more neutral and easier to pair but this is still a pretty pair!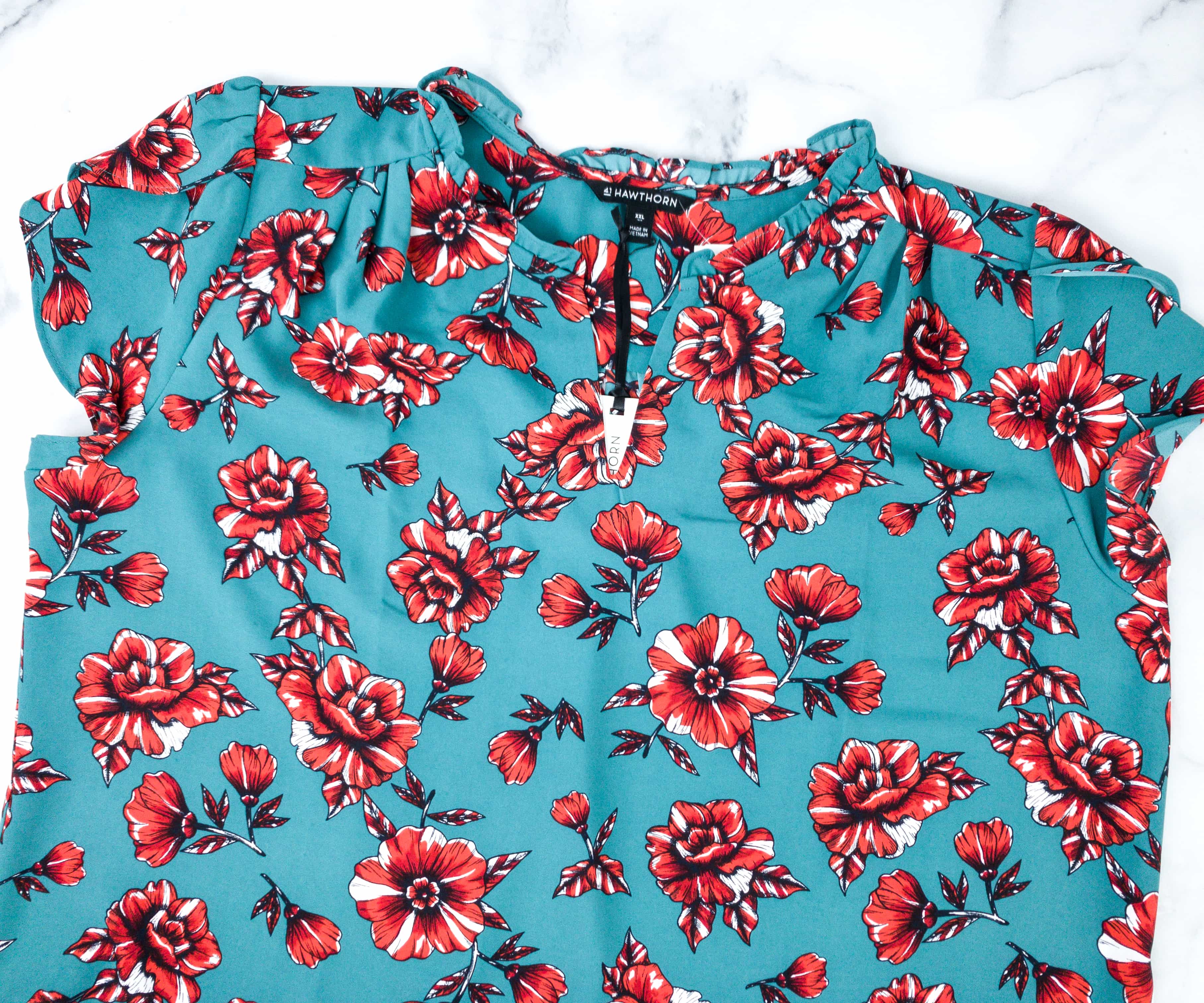 41 Hawthorn Tiffiny Tulip Sleeve Blouse ($58) This is such a pretty blouse, perfect for spring!
The detailing is really nice. It has pleats, just by the shoulder to accentuate the sleeves better!
I love the loose fit of this blouse. The fabric they used is also light and airy, which I like.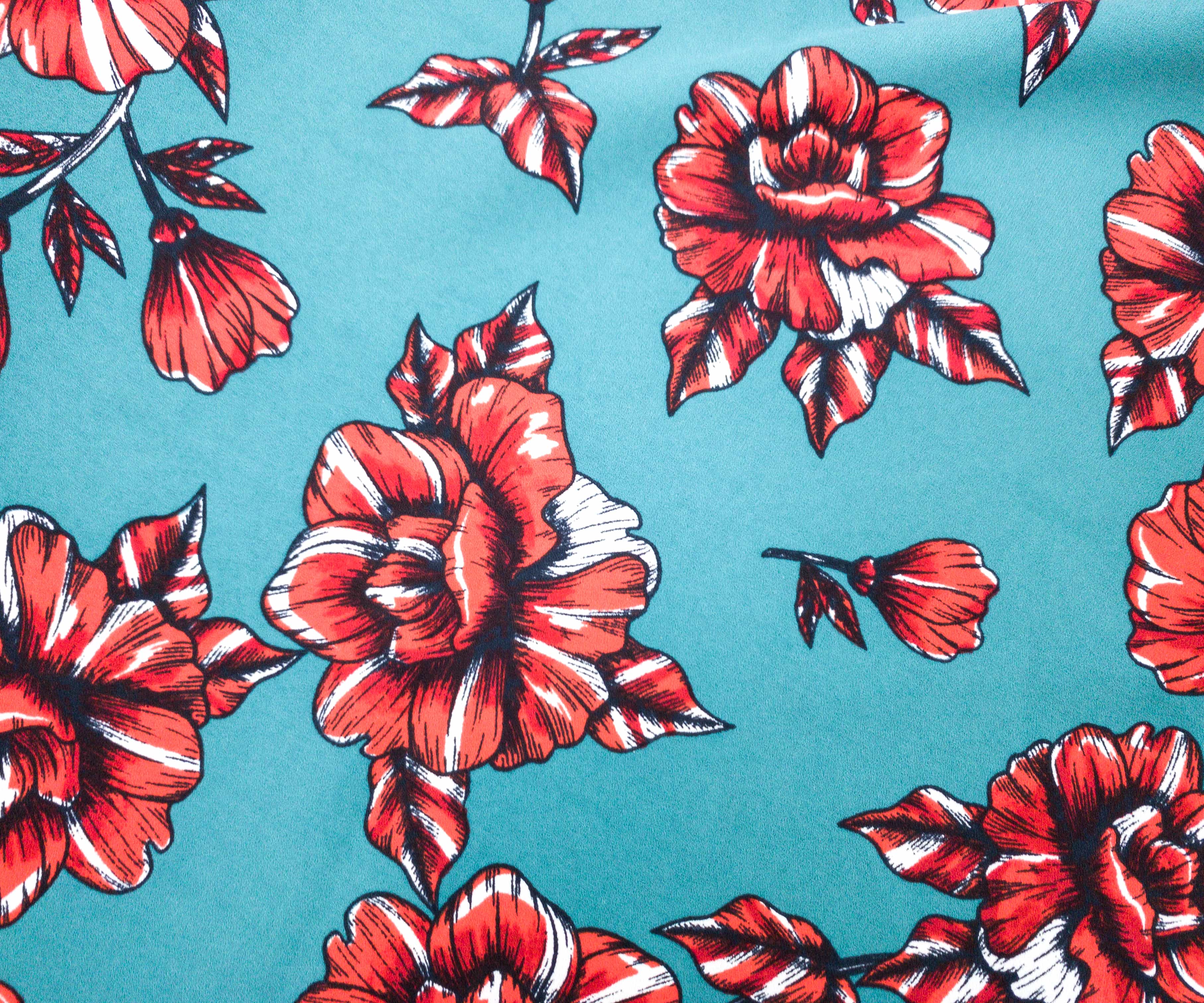 The design includes orange flowers striped with white. The teal-colored background highlights the flowers really well, making them pop!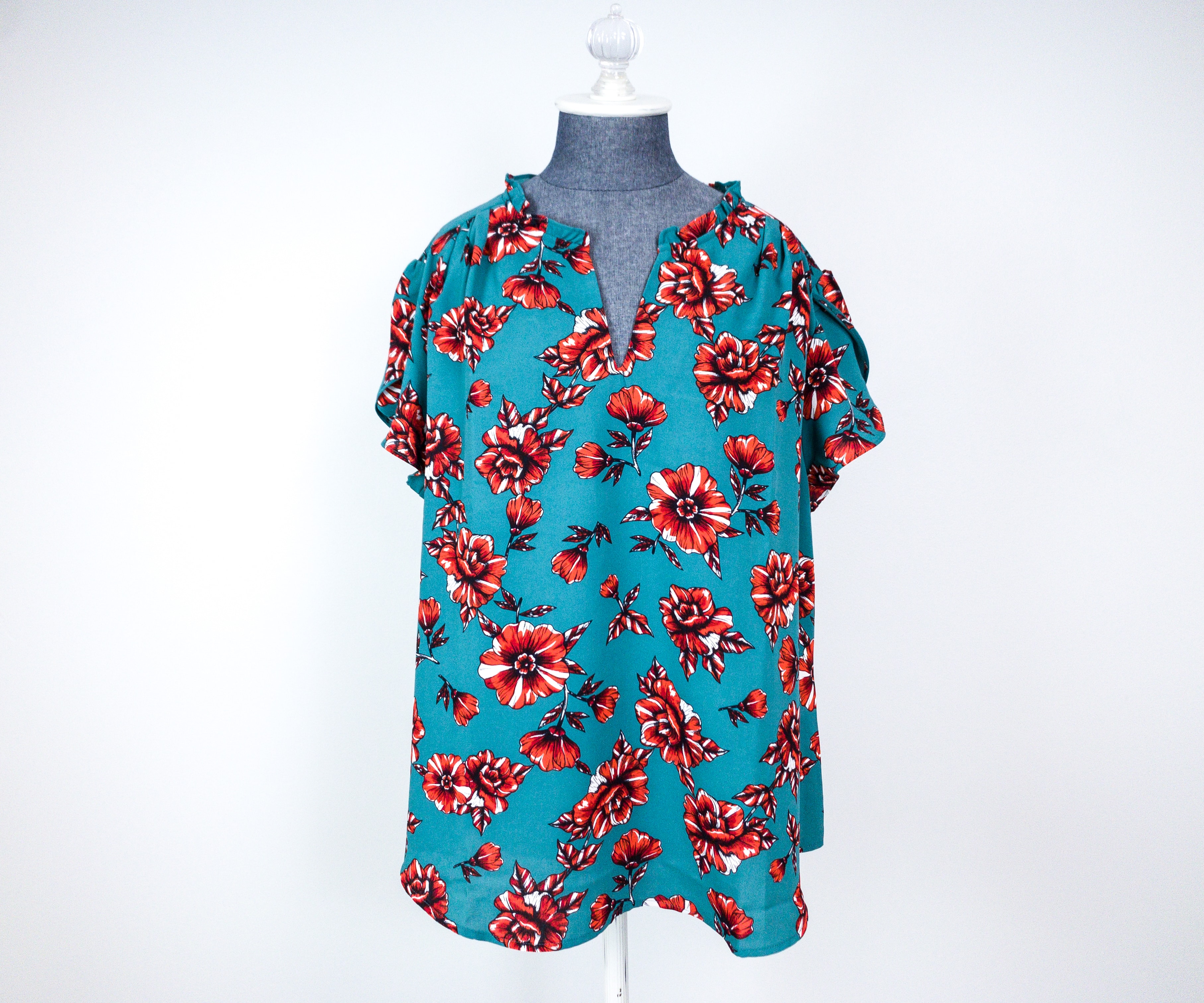 This is something I could see myself wearing. Paired with a black pair of jeans and the flats from this box, I think it would look great!
B Collection Wallace Brushed Cardigan ($58) On cold days, this cardigan would make a great partner for the floral blouse. It will balance the whole look, and also keep me warm and cozy.
It has the ruffled grunge look at the bottom, giving it a more edgy look and feel to it.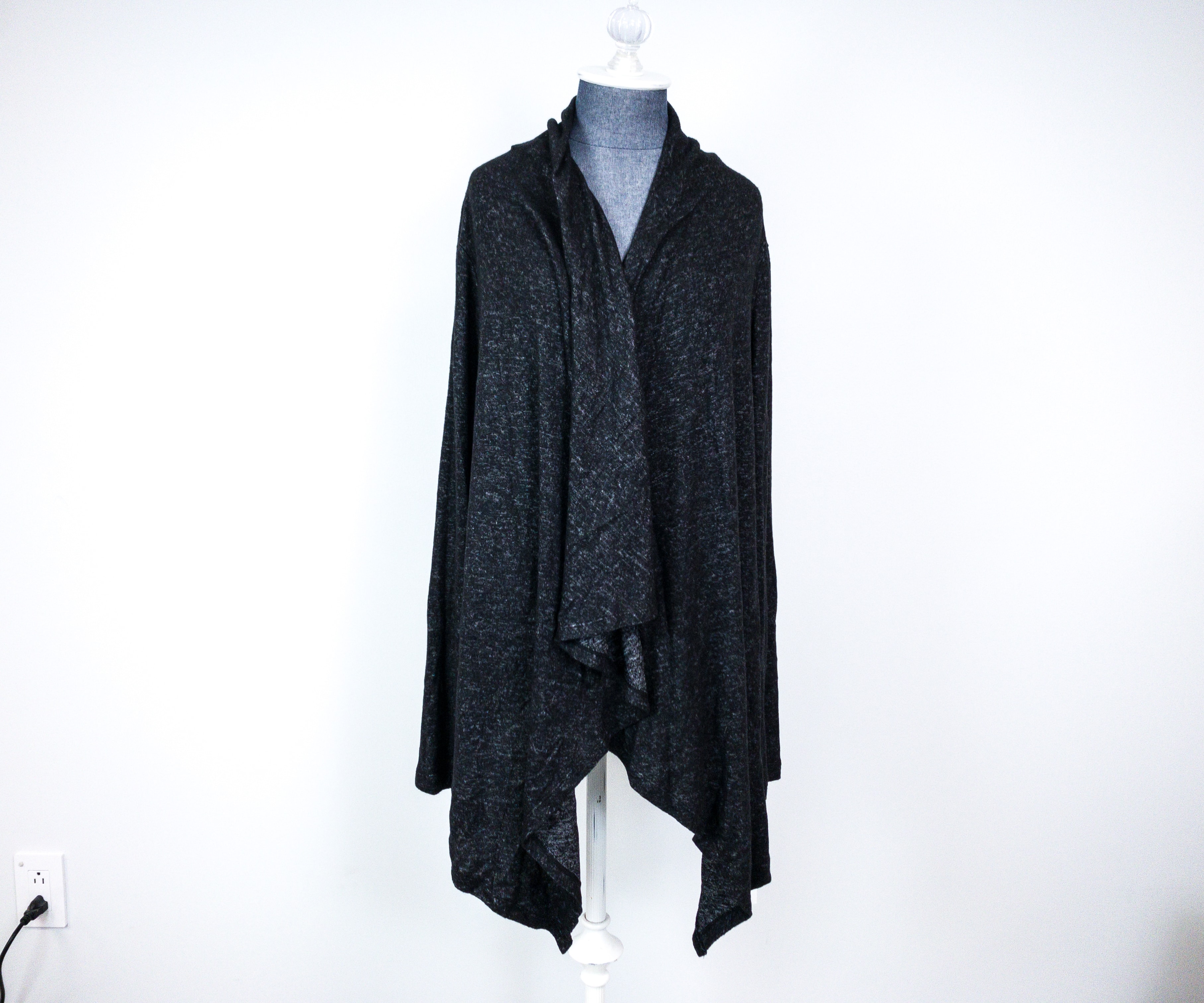 I like the fabric they used, it's soft and lightweight. This is definitely something you can wear on a chilly night out!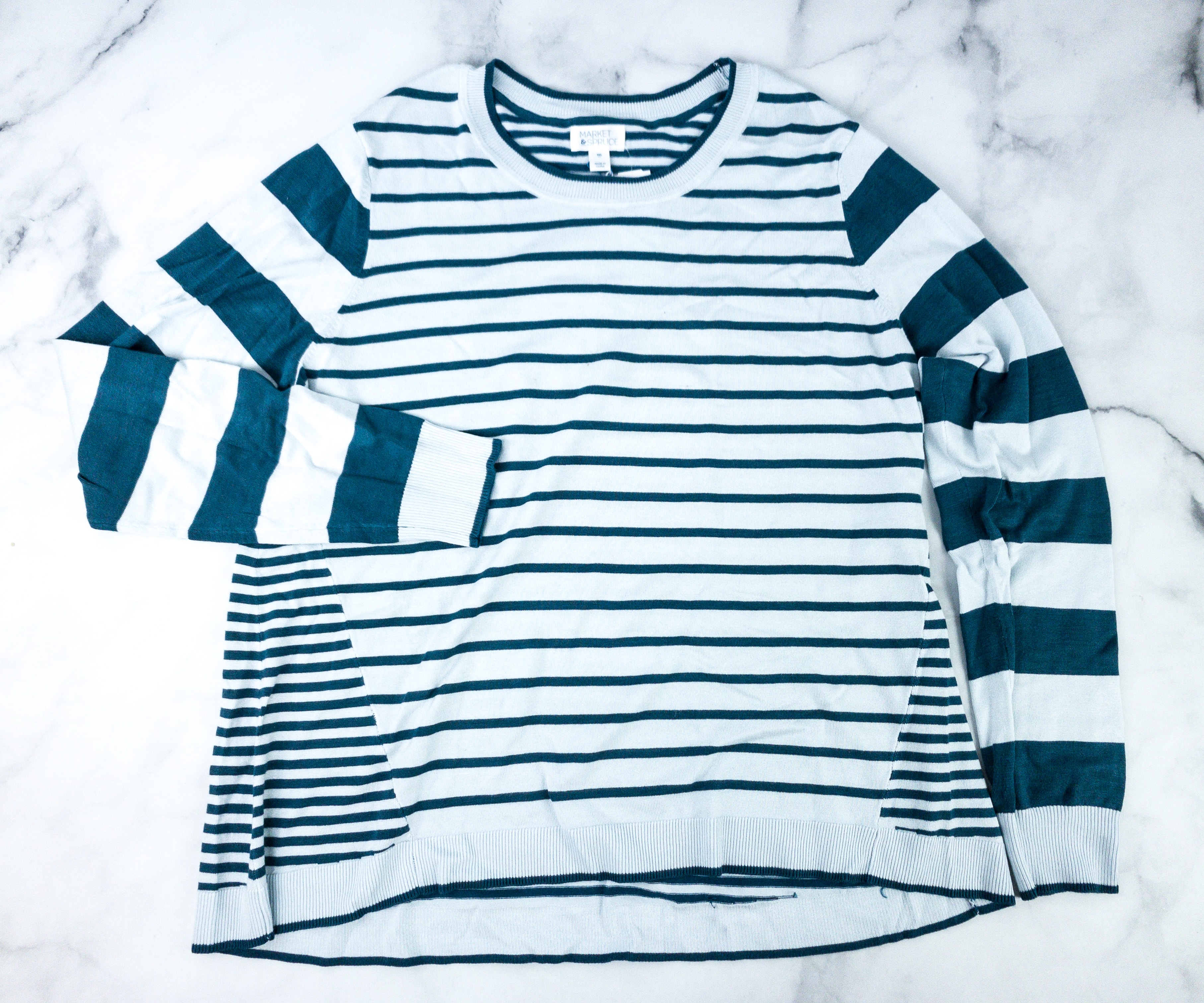 Market & Spruce Omar Twisted Seam Pullover ($58) This pullover has a loose fit, another great piece for anyone who likes cozy spring looks!
The striped pattern changes in different parts of the clothing.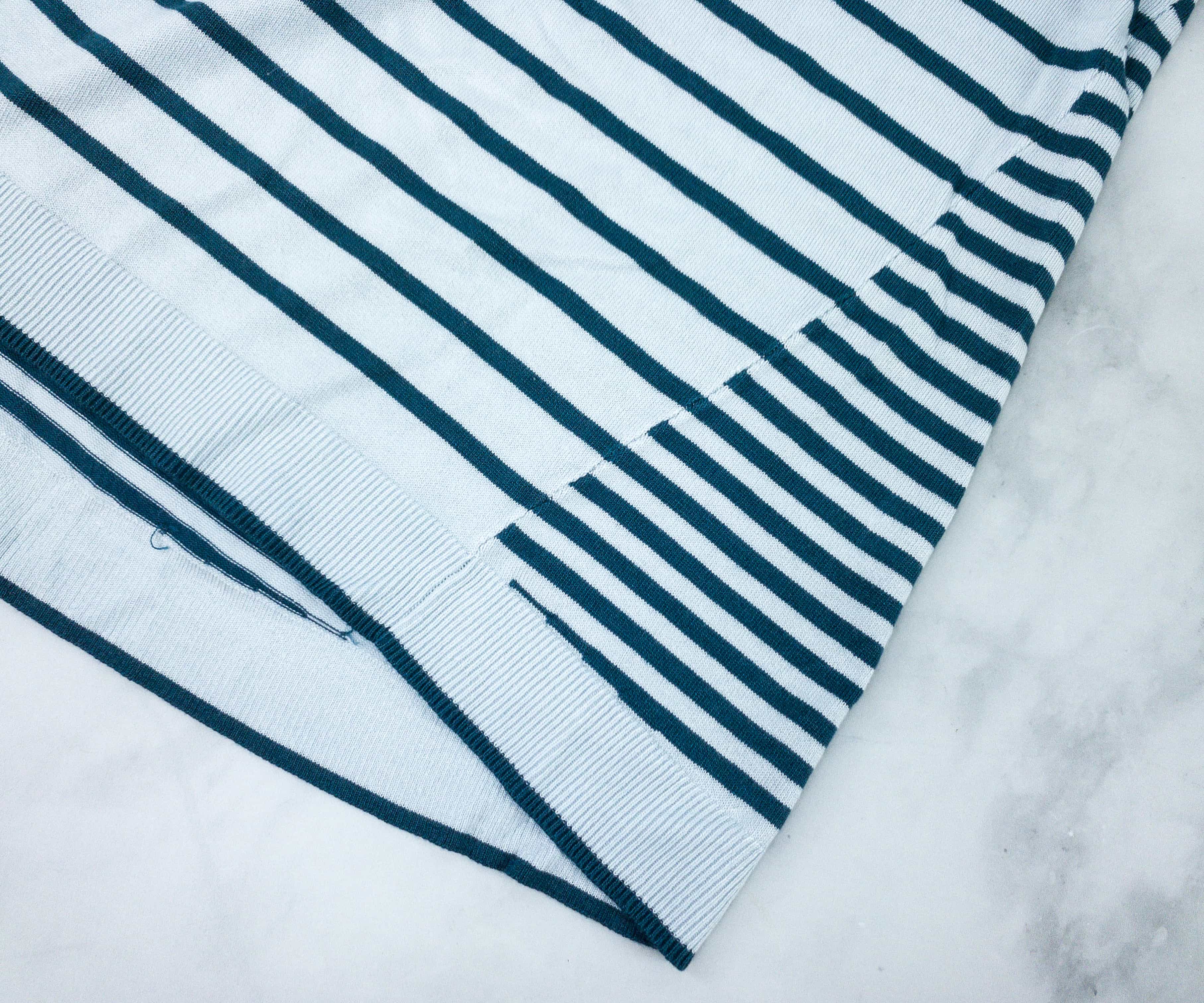 I like how the hem is a bit shorter in front as it gives a better overall appearance and makes the pullover look more suited for girls rather than unisex.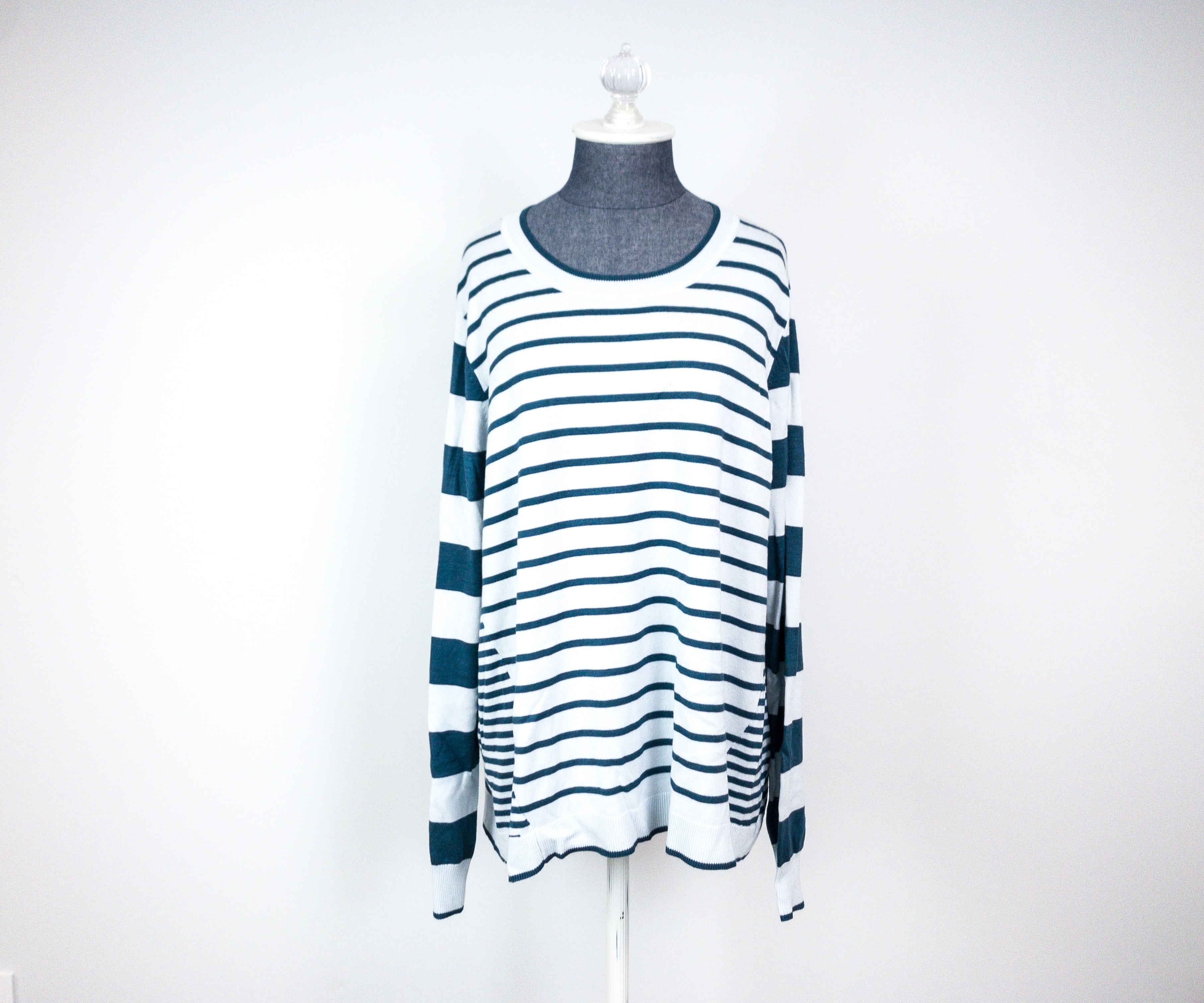 I like the fit of this one. Also, the fabric is nice and soft on the skin. Something I could wear alone on an ordinary day or layer over something when it's cold outside!
Bobeau Bartie Hacci Drop Shoulder Knit Top ($54) Here's another cute top for cold days and this time it features an animal print. I like the loose fit as well. Just like the other pullover, this gives me the freedom to move about!
It has the regular round-cut neckline and the sleeves are not cuffed.
I like how the hem has a small slit. It adds a dainty detail to the whole look!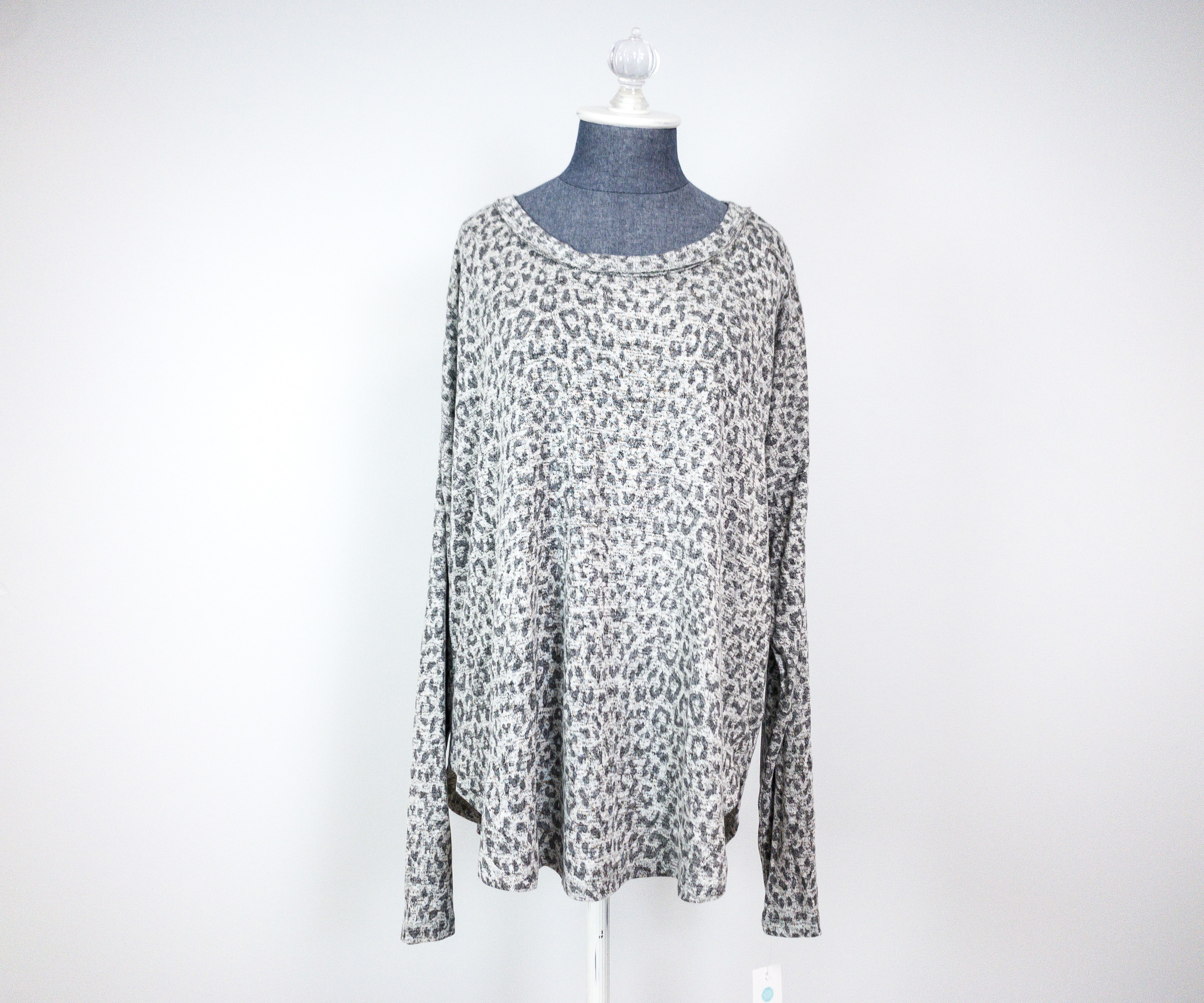 This is super comfortable to wear. I really like how loose this fits without it looking baggy. It also looks great whether with leggings or jeans!
This month's Stitch Fix is great! I liked everything that I received, they're easy to mix and match plus they're also perfect for the season. The blouse is really pretty, it's definitely a standout in this month's fix. There are also a few pieces of long-sleeved tops that are all soft and cozy. The ballet flats are also great, although I would have loved for them to be in black so they would be easier to pair. To sum it all up, I'm satisfied with my stylist's choices this month. This styling service makes an easy and convenient way to keep my wardrobe updated and I couldn't be happier!
What did you get in your Stitch Fix this past month?