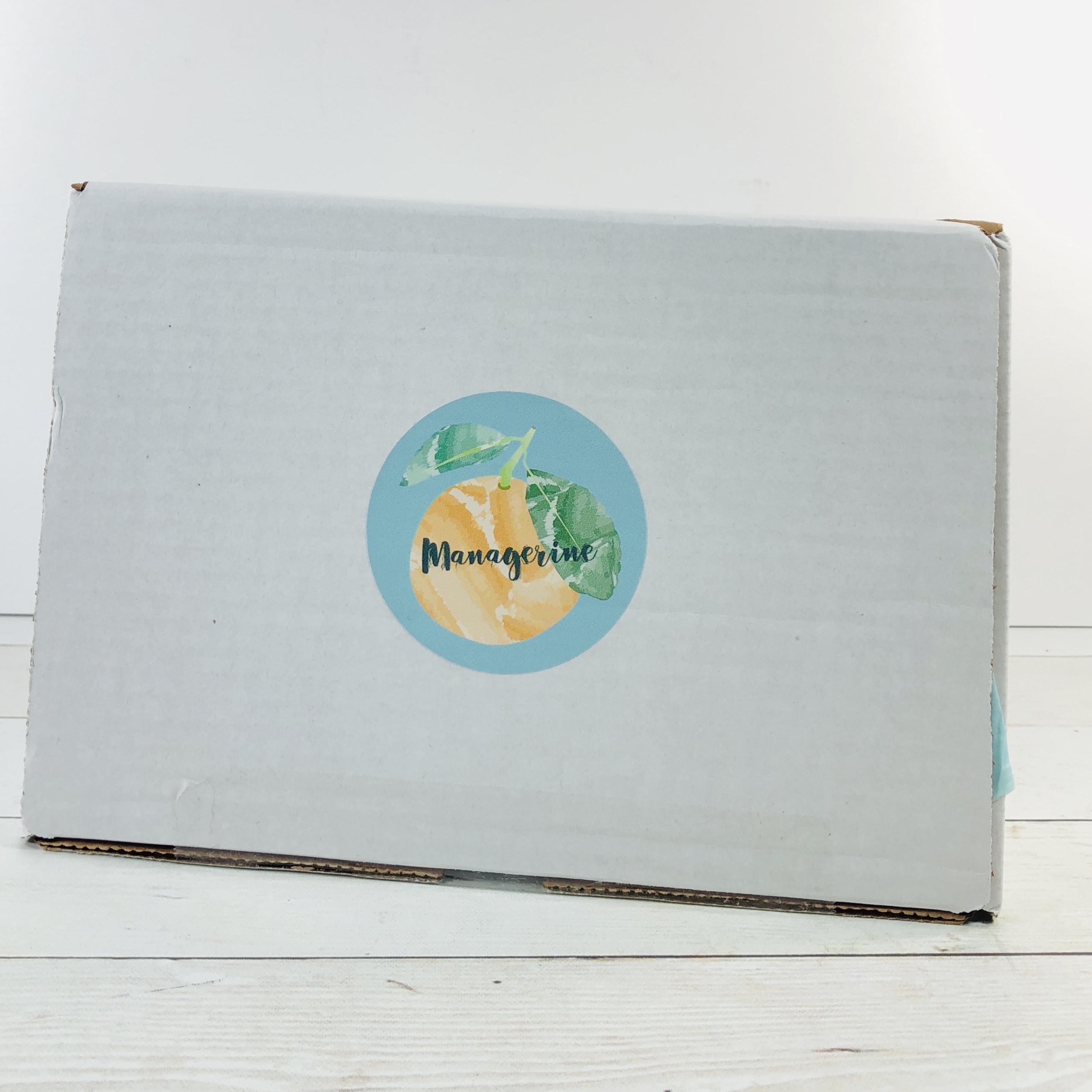 Managerine Female Leaders Book Club is a monthly subscription box that sends a book on leadership development for women who are on their way to the top plus 3-5 products from woman-owned businesses. You'll also receive access to an exclusive Facebook group to discuss each month's book and connect with like-minded women! Sign up for the Mini Mailer (a book plus access to the Facebook group) for $23.99 or go for the Full Size Box ($42.99 for the book, FB group, and 3-5 items).
You're driven. You're motivated. You work hard. Let us help you keep on growing with this monthly subscription for female leaders! Whether you're still climbing the ladder or have already smashed the glass ceiling, the items in each month's mailer are hand-picked to support your personal growth, motivate you, and help you keep on hustling!
DEAL: Get 15% off your first box! Use coupon code HELLOSUB15.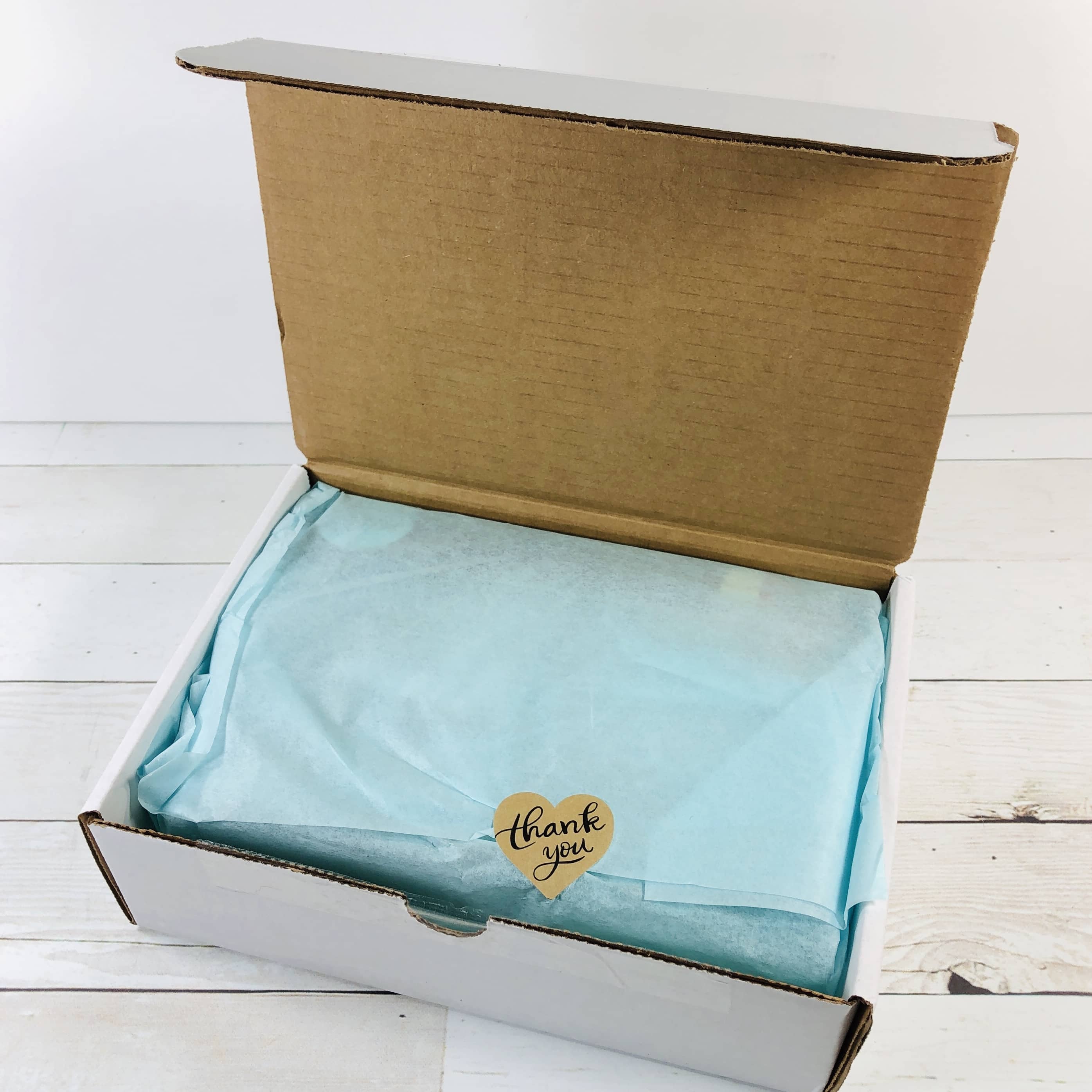 This is my first box from Managerine and I am reviewing the Full Size Box!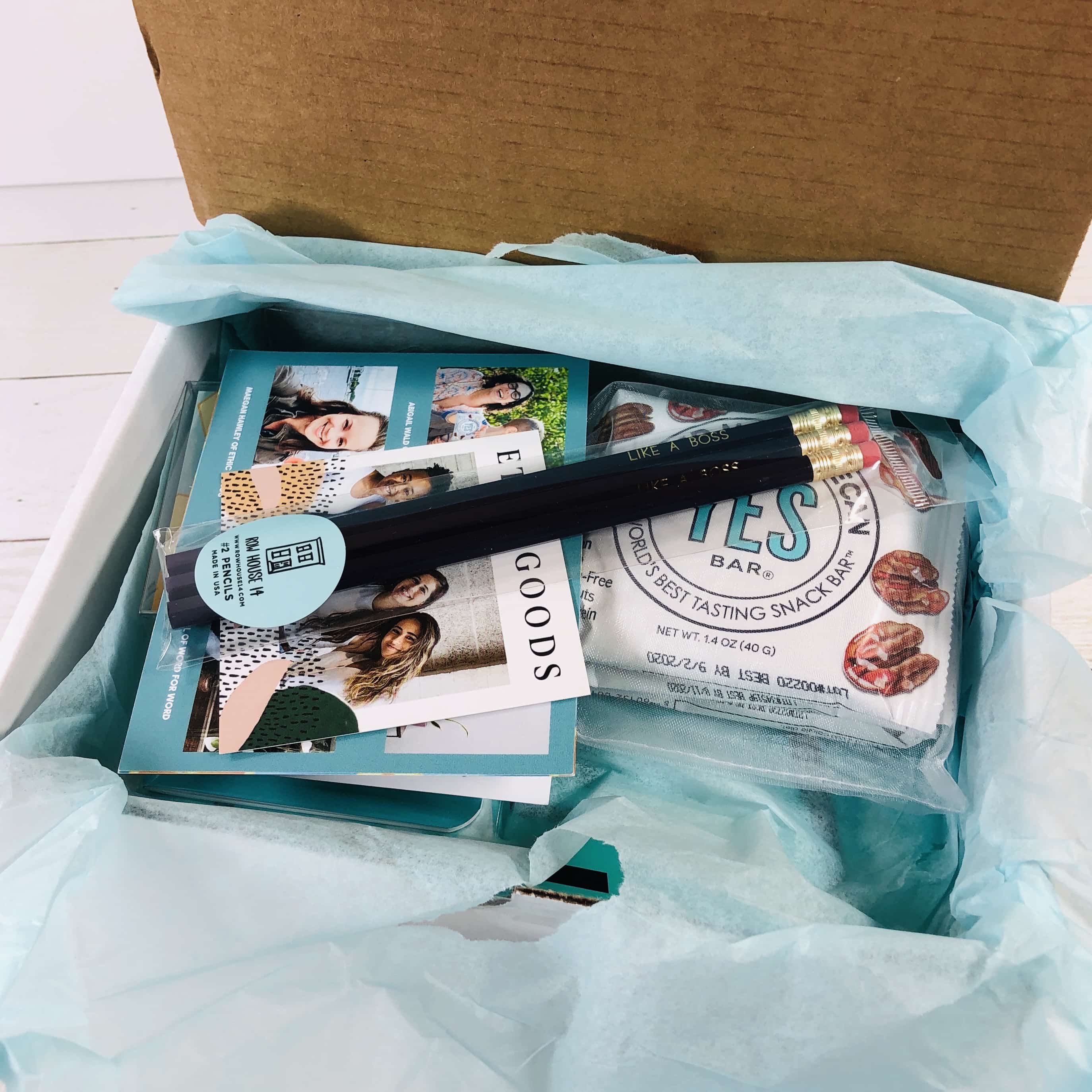 The color coordination alone has me ready to dive in!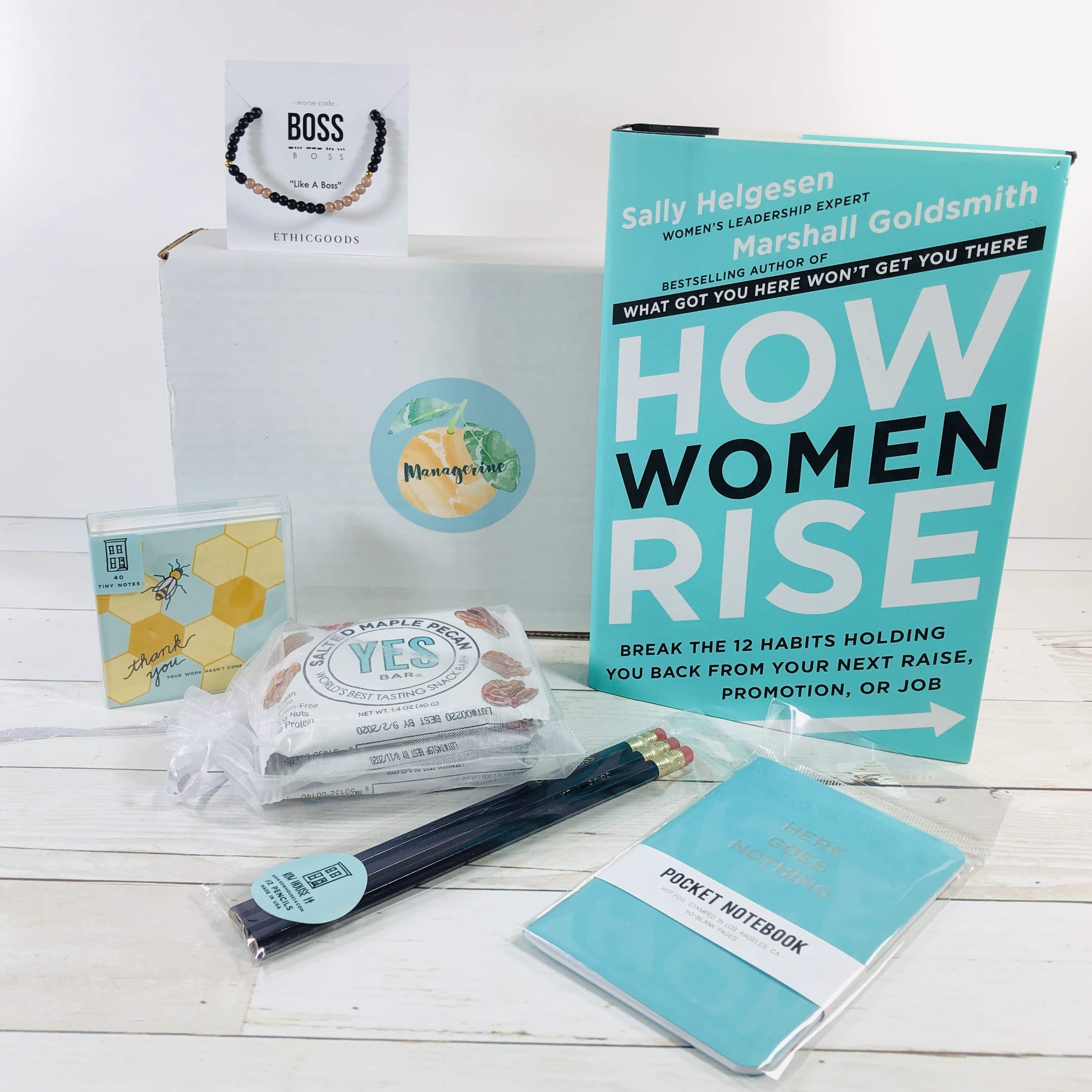 Everything in my box!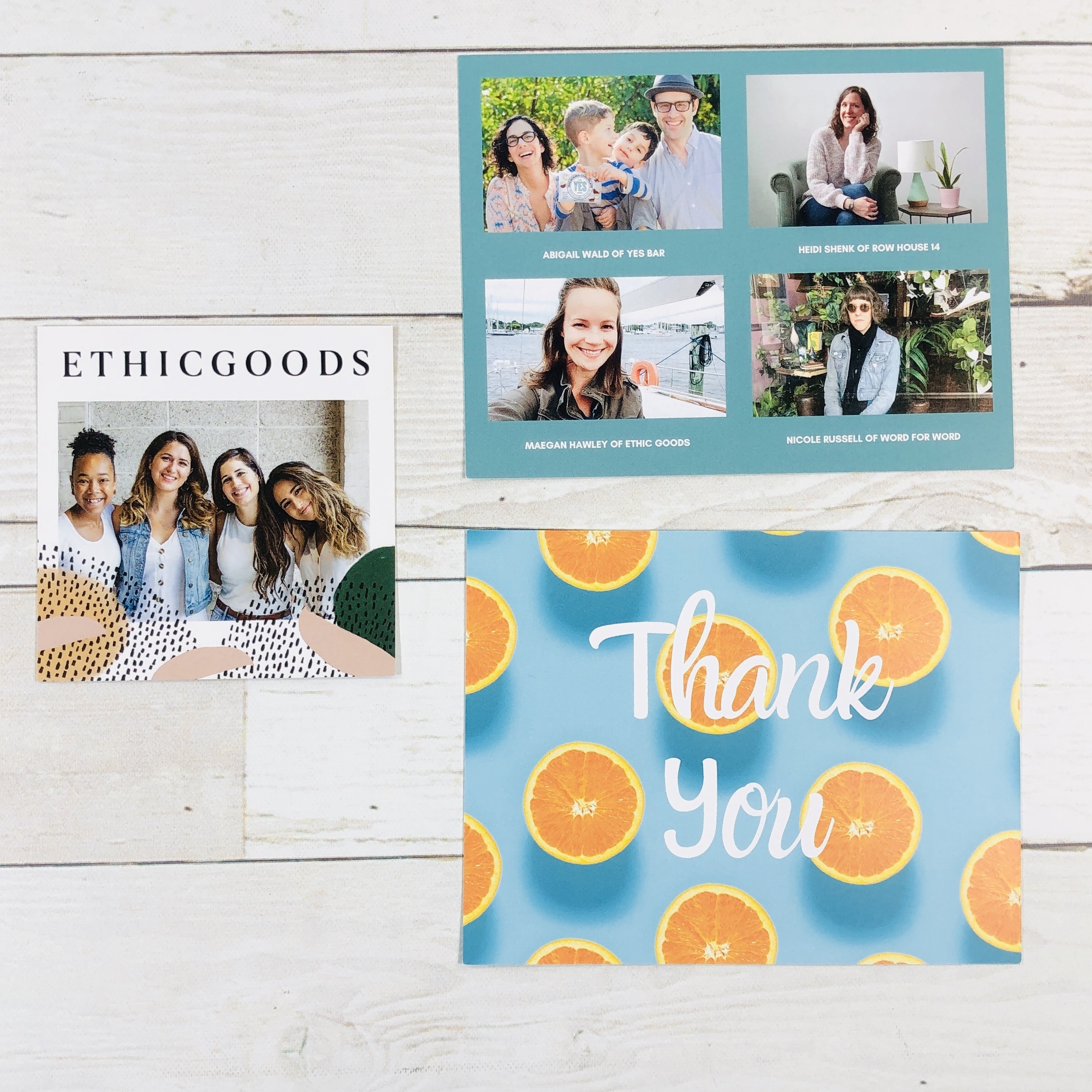 I didn't see a traditional product information card but I did find three cards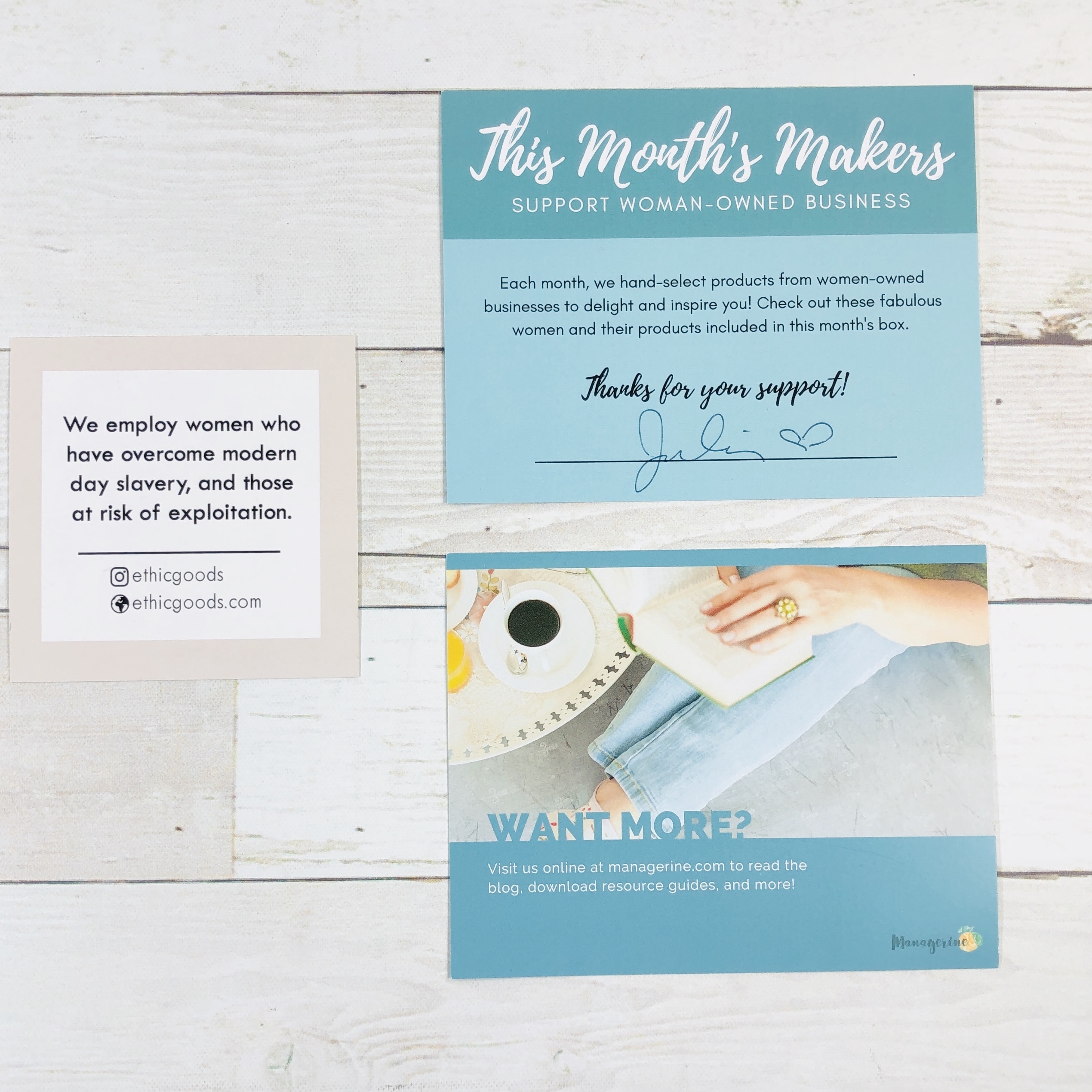 One card was from one of the featured vendors, another card showed the faces behind all of the featured brands, and a third card said "thank you" and directed me to the Managerine website so I can find more info if needed.
How Women Rise by Sally Helgesen ($28 list price, currently selling for $10.59) Managerine sends books that are about either leadership, personal development, or business. Our featured book is about helping women get ahead in the business world by tackling habits that may be holding you back. The book has a really good rating, 4.7 stars, on Amazon!
Ready to take the next step in your career . . . but not sure what's holding you back? Read on.

Leadership expert Sally Helgesen and bestselling leadership coach Marshall Goldsmith have trained thousands of high achievers–men and women–to reach even greater heights. Again and again, they see that women face specific and different roadblocks from men as they advance in the workplace. In fact, the very habits that helped women early in their careers can hinder them as they move up. Simply put, what got you here won't get you there . . . and you might not even realize your blind spots until it's too late.

Are you great with the details? To rise, you need to do less and delegate more.

Are you a team player? To advance, you need to take credit as easily as you share it.

Are you a star networker? Leaders know a network is no good unless you know how to use it.

Sally and Marshall identify the 12 habits that hold women back as they seek to advance, showing them why what worked for them in the past might actually be sabotaging their future success. Building on Marshall's classic best seller What Got You Here Won't Get You There, their new book How Women Rise is essential reading for any woman who is ready to advance to the next level.
Here is the beginning of chapter 6, which focuses on Habit #2. Part I of the book is called On Being Stuck, Part II is all about the habits, and Part III is about Changing For The Better.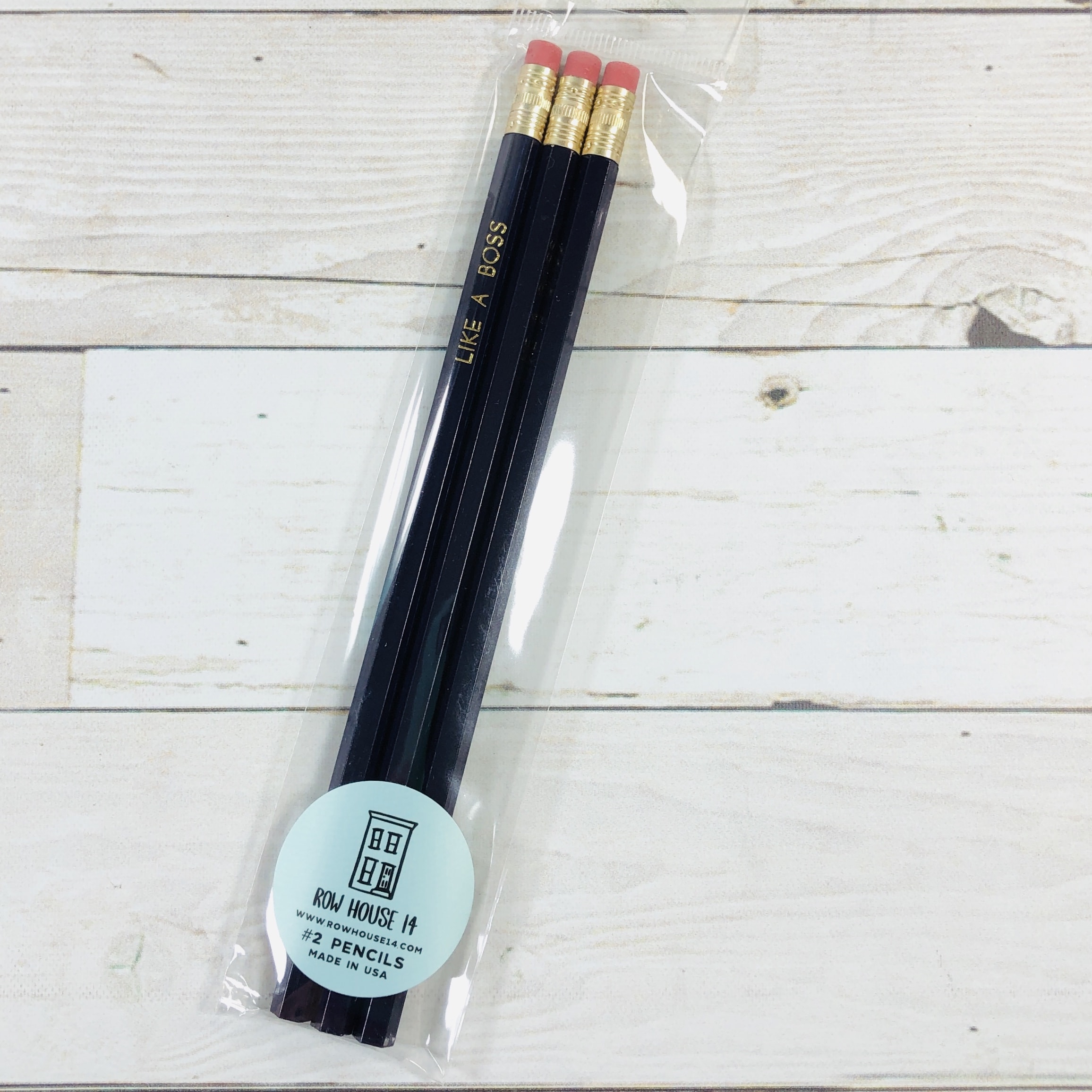 Row House 14 Like A Boss Pencils (find similar item here for $5.50) A set of three #2 pencils tells everyone who's in charge!
I can't decide if these are navy blue or really deep purple (my daughter says they are indigo and I'm pretty sure she's right). The words are printed in gold and they should be easy to spot if they "walk" away from your desk.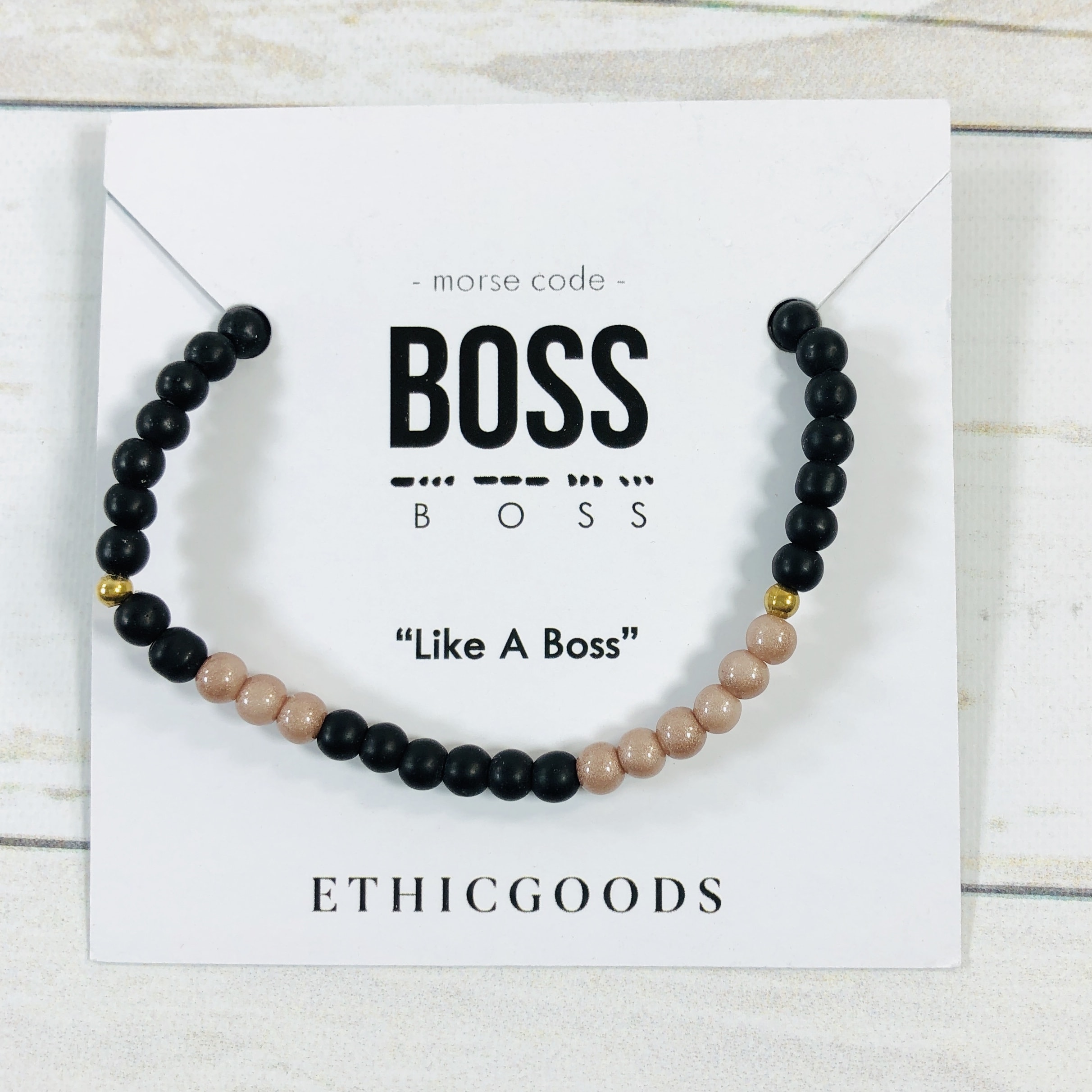 Ethic Goods Morse Code "Like A Boss" Bracelet ($16) is handmade in Thailand with semi-precious stones and glass beads on elastic cord.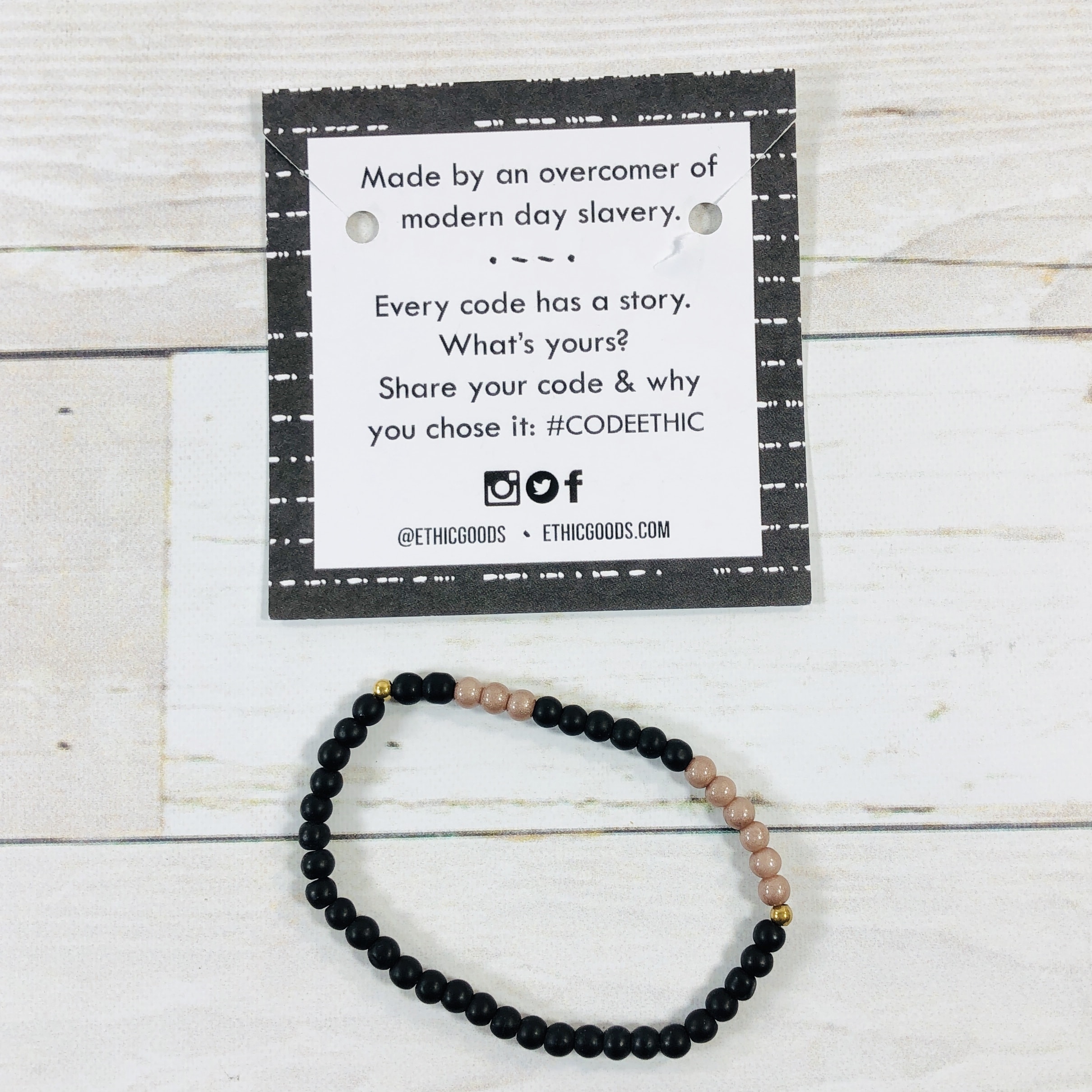 The bracelet is made by someone who was formerly trafficked. The black and beige beads between the two gold beads spells "boss" in Morse code.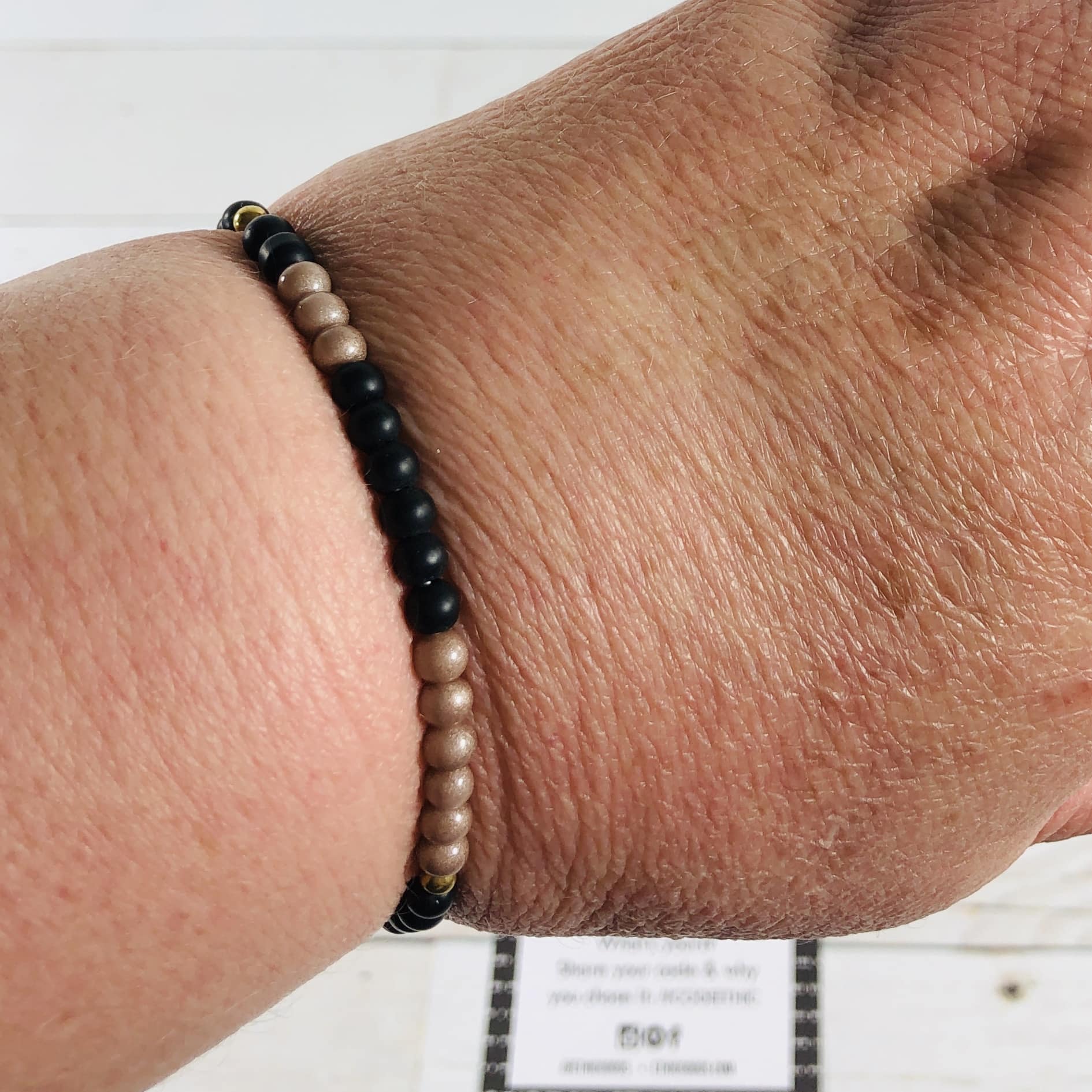 It doesn't fit my plus-sized wrist but my daughter wore it and had room to spare. I think the idea behind this bracelet, the message of the beads, and the fact that it gives women a job is something I can get behind 100%.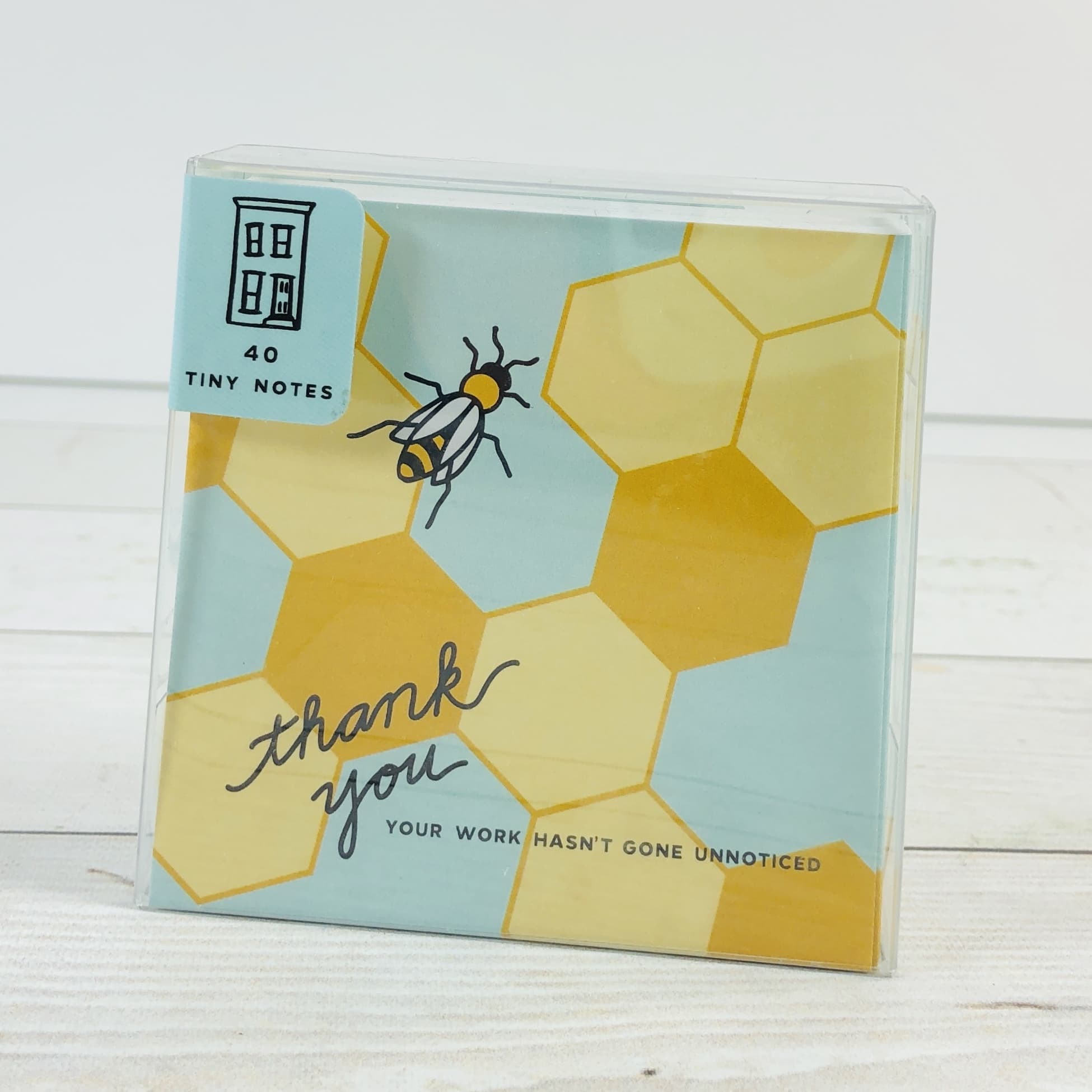 Row House 14 Thank You Cards While I found these on the Row House 14 website, I don't think they are available for purchase.
The Tiny Notes are 3″ x 3″ and I have shown the front and the back in the above picture. The cards have a matte finish so you can jot a quick note before placing on a desk or handing to a co-worker.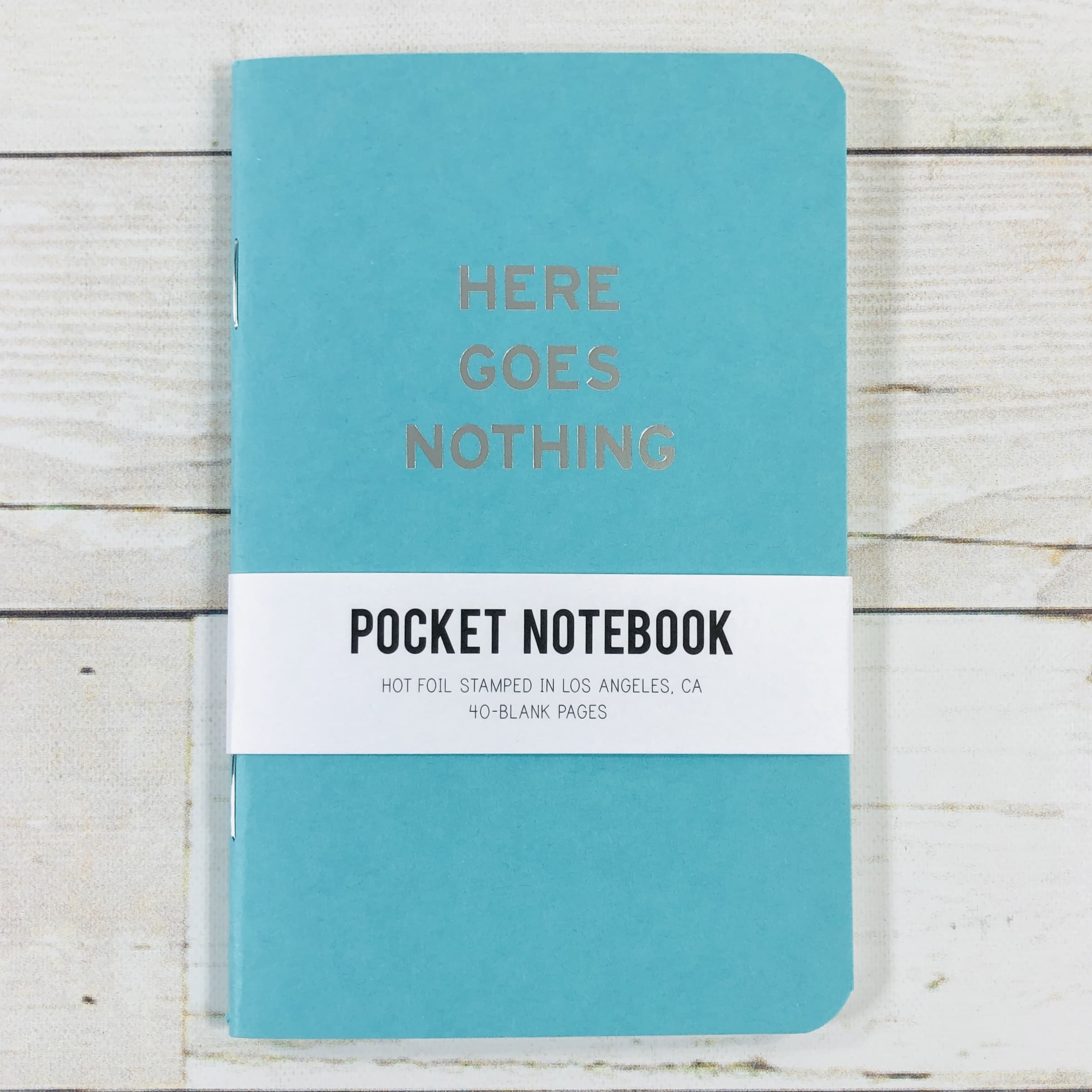 Word For Word Here Goes Nothing Pocket Notebook ($10) Continuing with our aqua blue color theme is this 40 page notebook. The notebook is 3.5″ x 5.5″ and the words are stamped in silver foil on the front.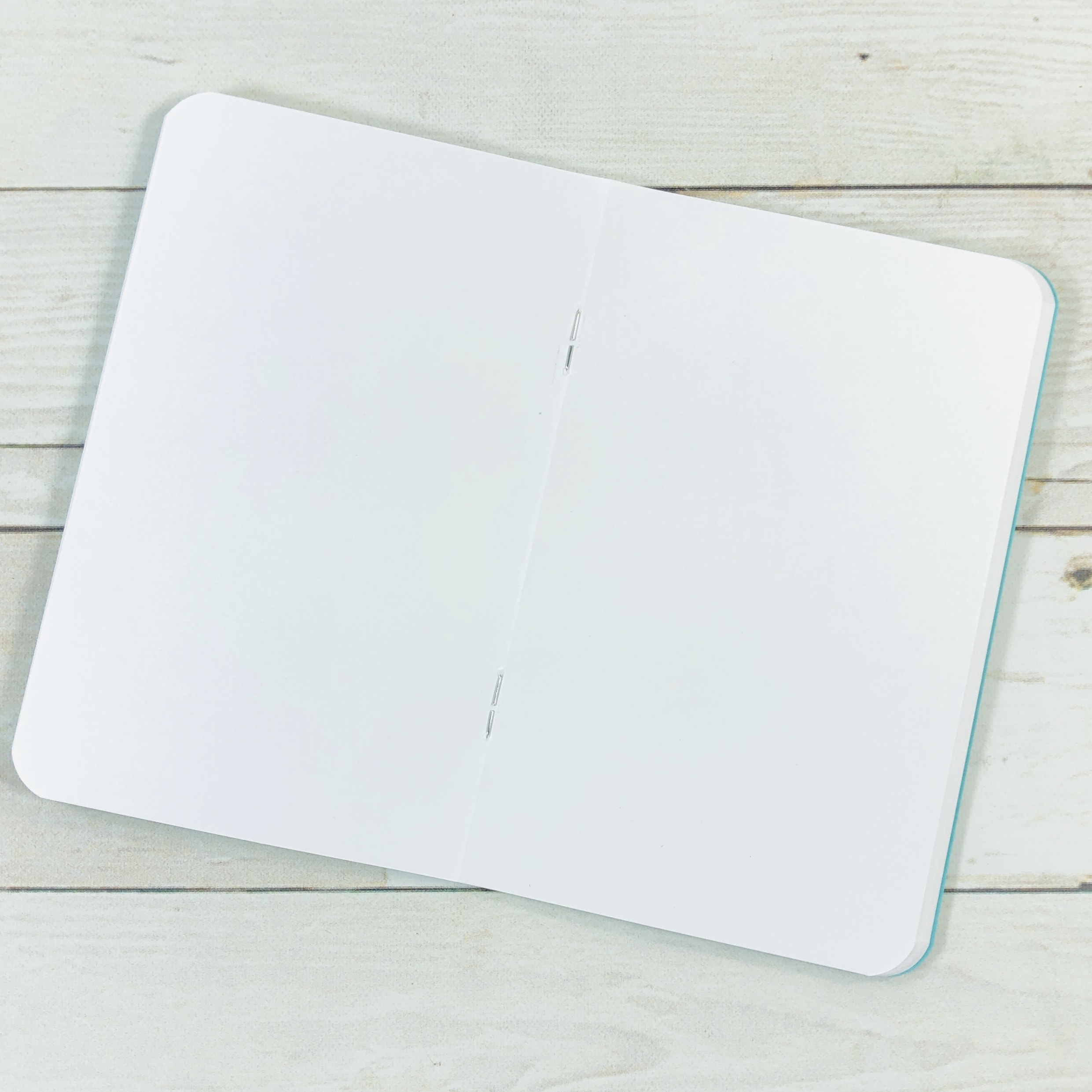 The inside of the notebook is blank and unlined. You can doodle or keep notes. I like to make a list of items I want to buy and then when I'm out and about I can look at my list rather than wrack my brain.
Yes Bar Salted Maple Pecan Snack Bar ($7.50) What's better than trying a single flavor of a new-to-me snack bar? Trying a trio of flavors!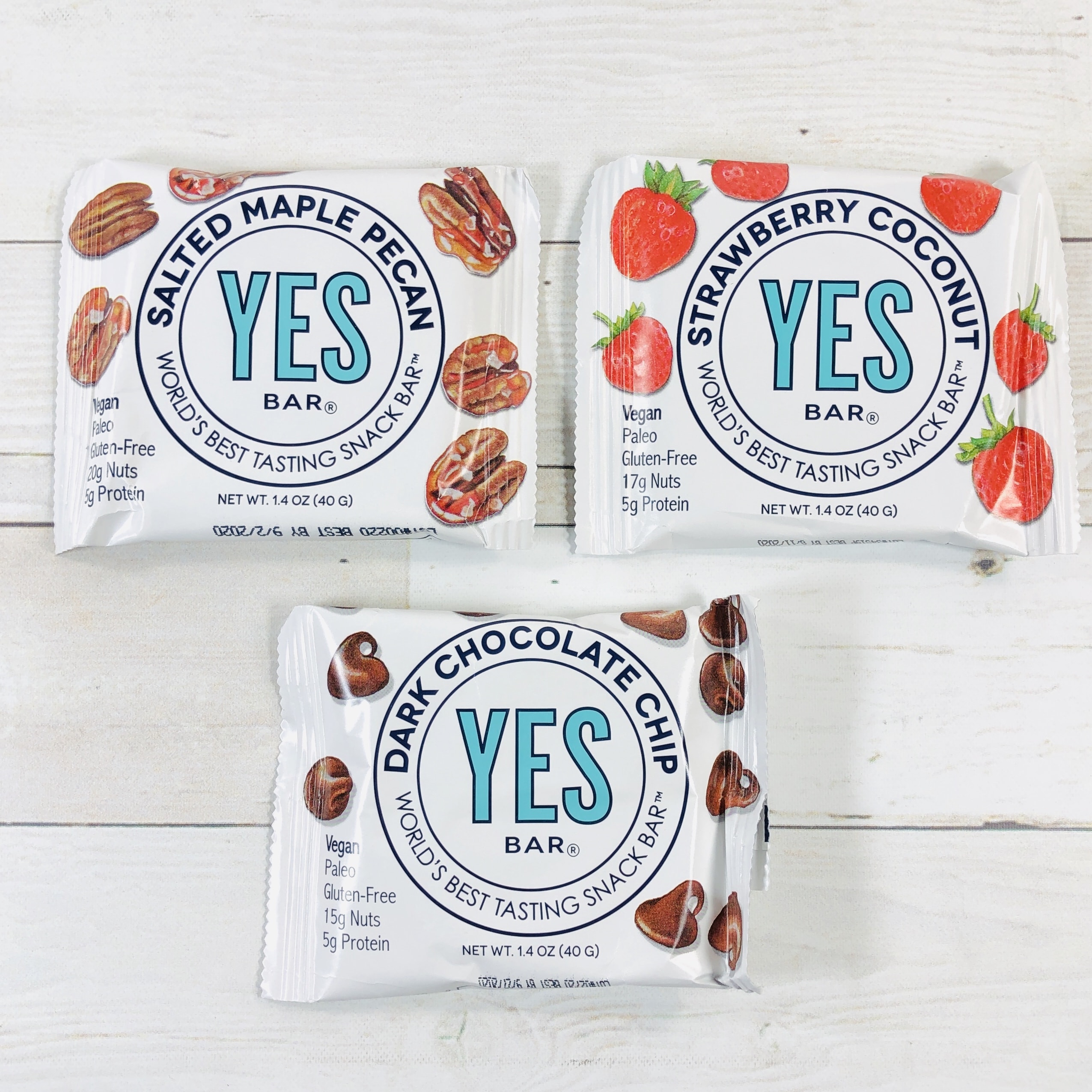 These claim to be the "World's Best Tasting Snack Bar" and you know what? They just might be, these are amazing!
Hey, I can pronounce all of the ingredients in here and I know that they are real foods. They even have a decent amount of fiber and could probably stand in for a meal.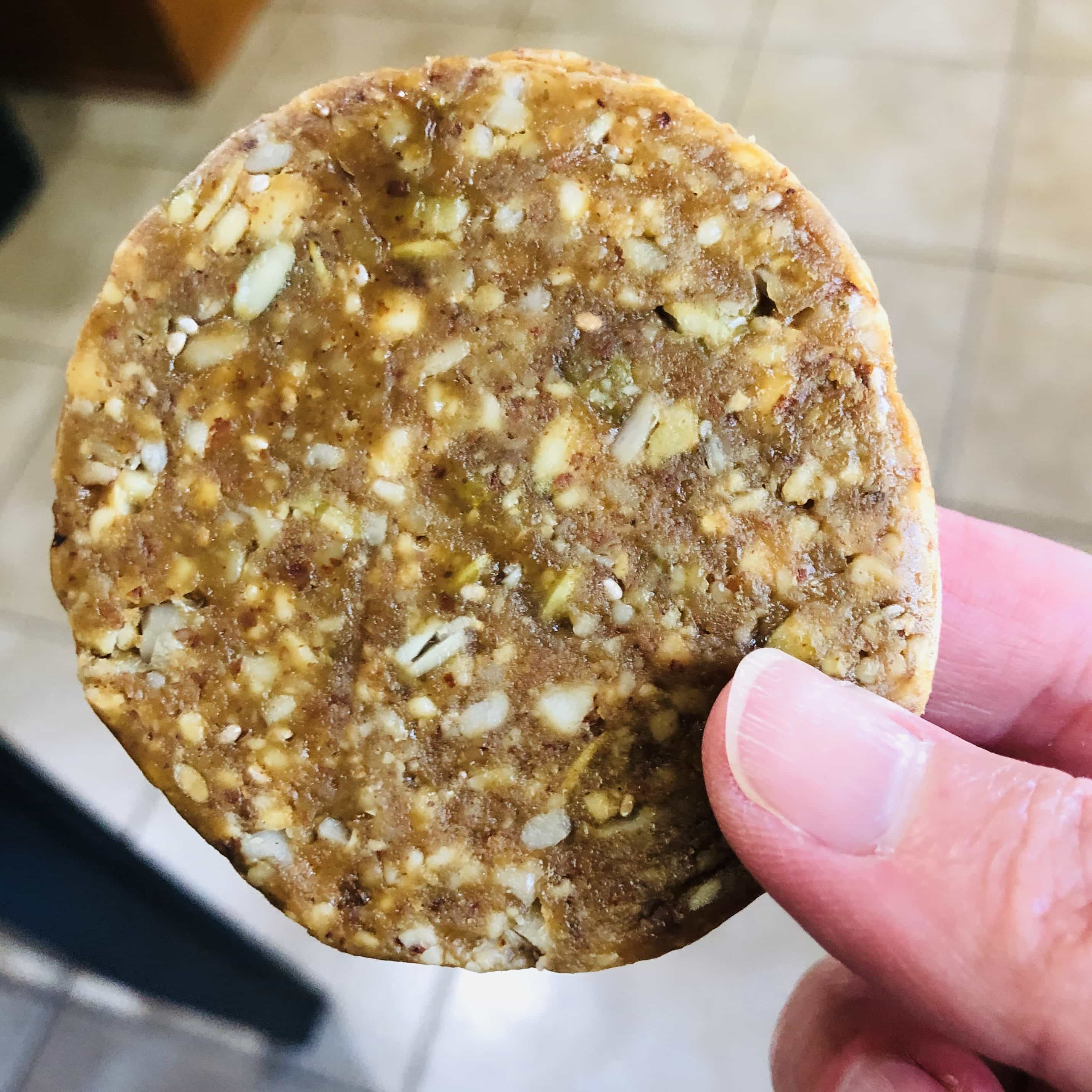 This is a picture of the Salted Maple Pecan. It's reminds me a little of a Lara Bar, but more decadent. Dark Chocolate Chip had melty chocolate chips inside, while Strawberry Coconut had chewy pieces of berry. The bar is sweet, a little crunchy, and I love the tiny pieces of chia.
I enjoyed the book and items in the April Managerine box! This was their first box and I was excited to see what would come in the box and was pleasantly surprised with all of the items. I give them extra points for the color coordination, this box looked so pleasing and the items sent are helpful. I look forward to reading the book to see how it may help me in my work life and the items will help me do it in style. The snack bars were very tasty and I need to stock up on some more real soon. I look forward to future boxes and adding the books to my library, after I have a chance to read them and put their ideas into practice of course!
What do you think of the Managerine Female Leaders Book Club box?
Visit Managerine Female Leaders Book Club to subscribe or find out more!