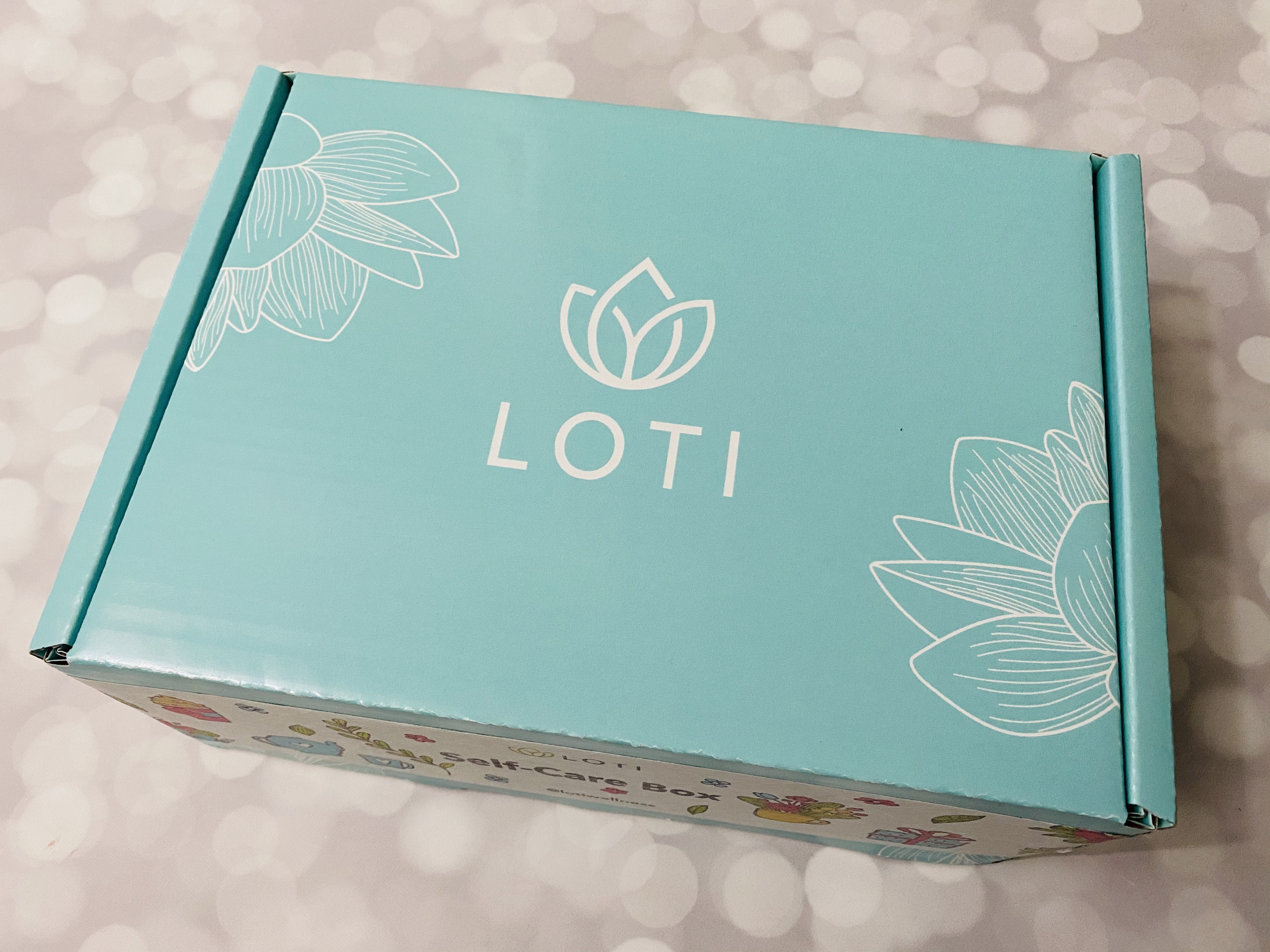 Loti Wellness is a Canadian subscription box with a focus on self-care. The box has a monthly theme curated by therapists to focus on items and rituals to promote positivity and improving one's self. Loti Wellness works with local brands and small businesses whenever they can, and choose cruelty-free and natural products. The box is $49.95 CAD with lower prices on annual subscriptions – about $35 USD. Shipping is $5.99 CAD to Canada and $7.99 CAD to the US (about $6 USD).
DEAL: Save 10% on your first box! Just use this link and coupon code SUBSCRIBE10.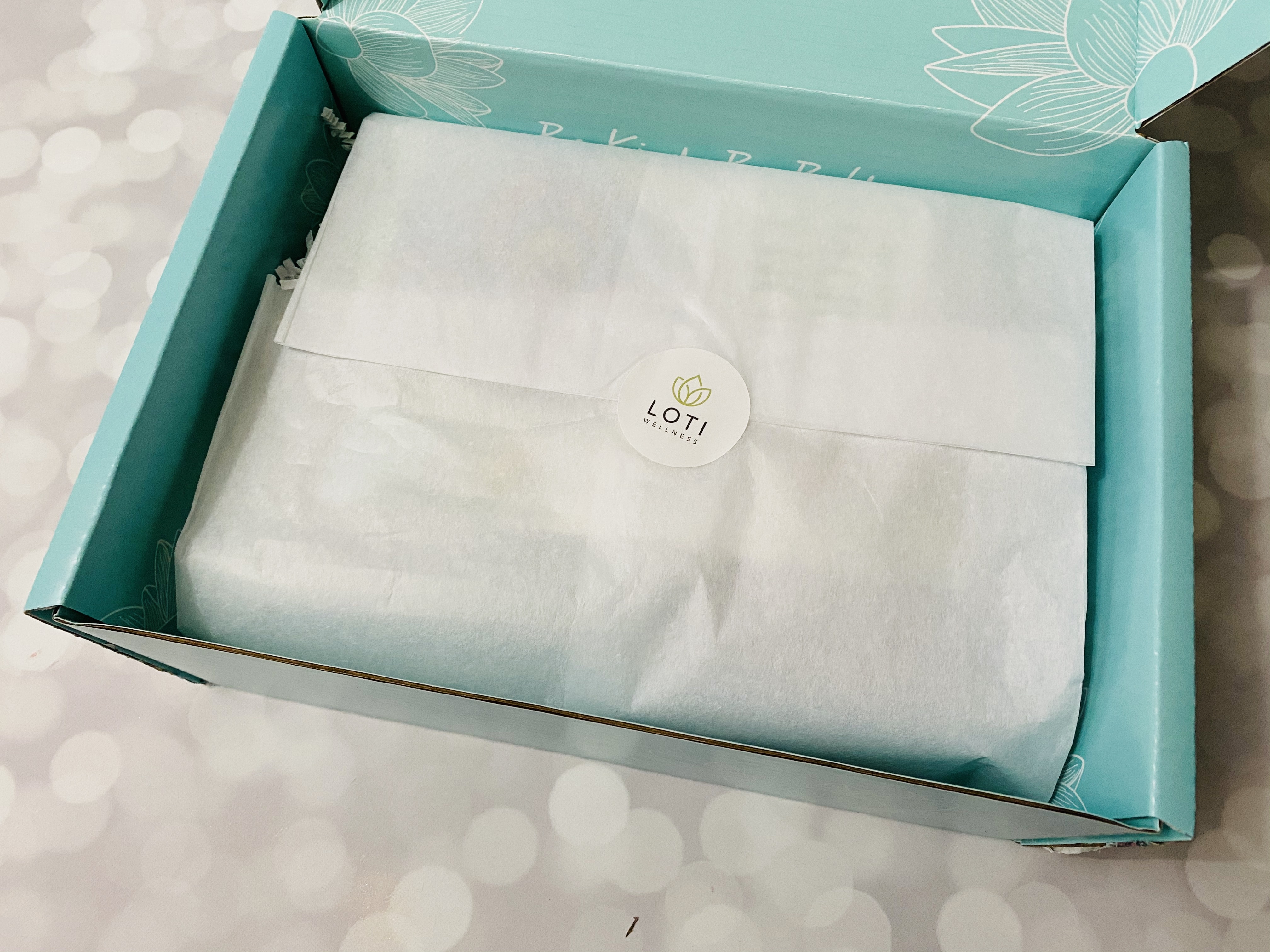 First look!
The information booklet goes over the theme for the month as well as the items and retail values for the included products.
Loti Wellness Workbook ($10) — Every month Loti sends us their workbook to work through. The activities are easy but require some thought and reflection, and I look forward to going through it.
The activities are really accessible and not intimidating.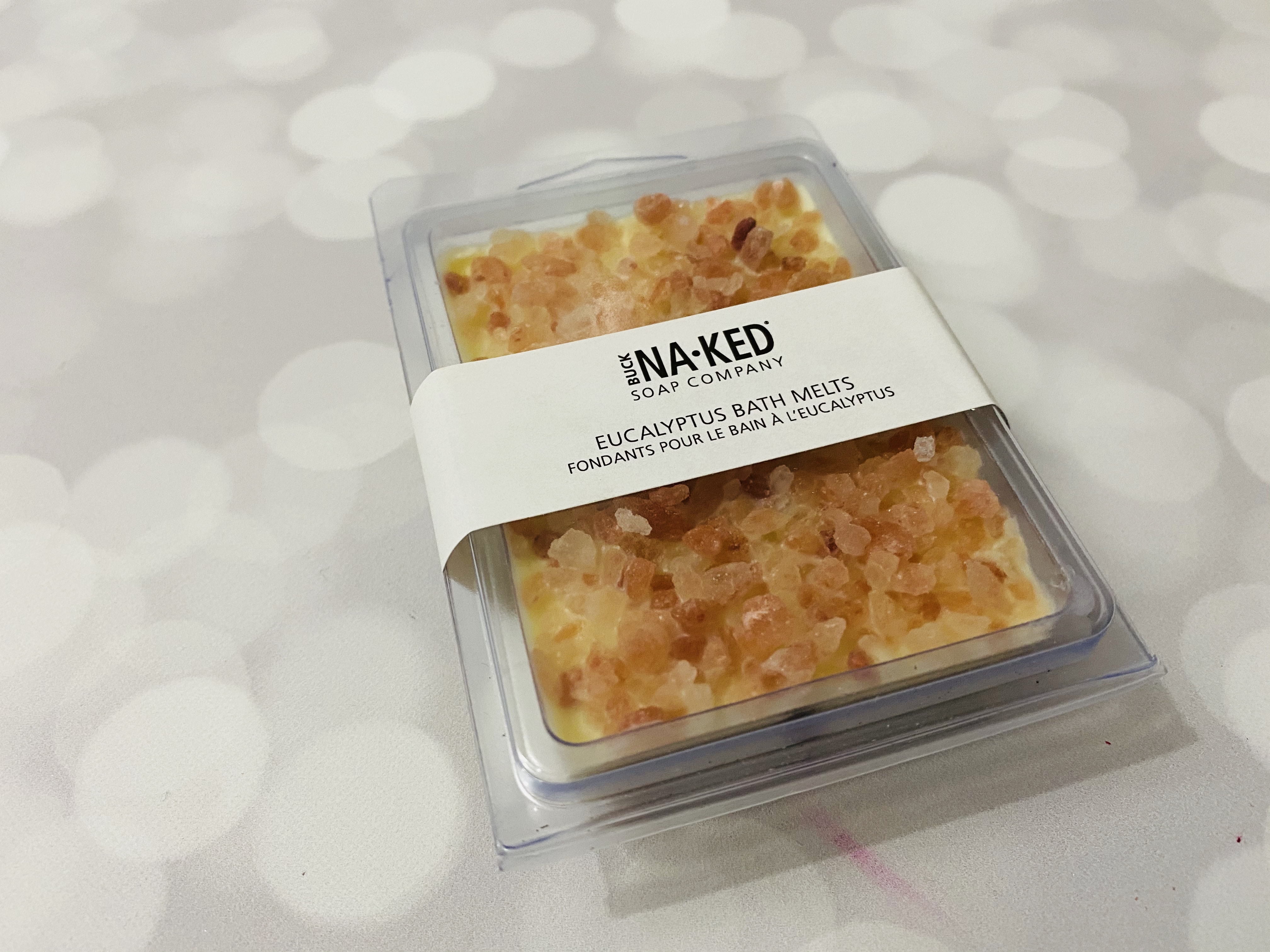 Buck Naked Eucalyptus Bath Melts ($16 CAD) — Shea butter bath melts with a himalayan salt topper. These smell amaaaaazing. You can add as many cubes as you like, though I did two and the bath was very slippery so I might cut back to using just one!
There are six portions. Buck Naked is certified vegan and cruelty free by PETA.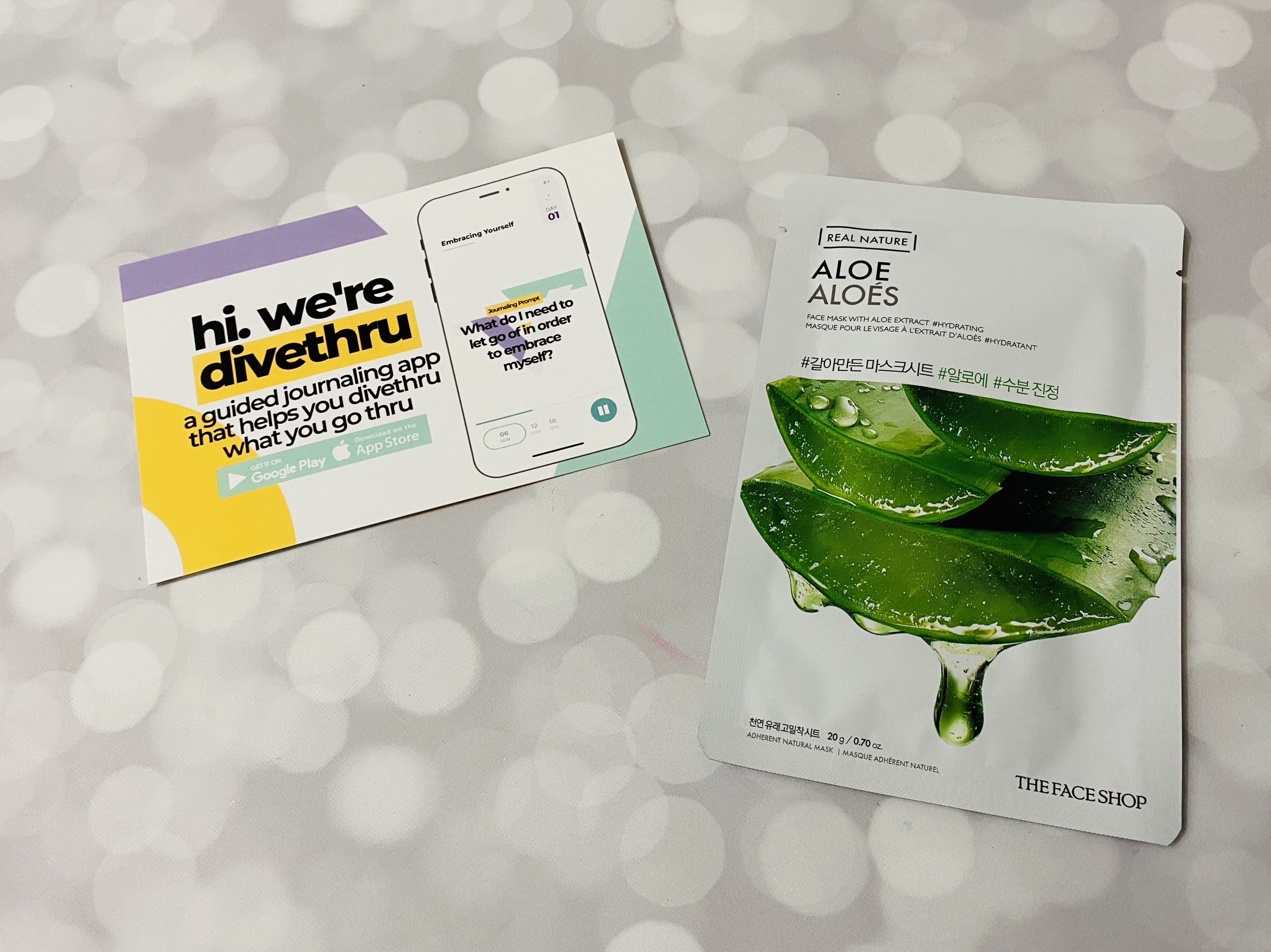 Drive Thru Journaling App Prompts — Drive Thru is a journal app that gives you different prompts to get you writing and reflecting. We were sent a code that unlocks new prompts!
TheFaceShop Aloe Mask — A sheet mask from TheFaceShop infused with soothing and hydrating aloe. Aloe is great for inflammation and irritation.
Loti Thumbstone — Jasper is a beautiful, earth-toned stone with healing energies. I think this thumbstone is beautiful and it's so comfortable to hold in my hand.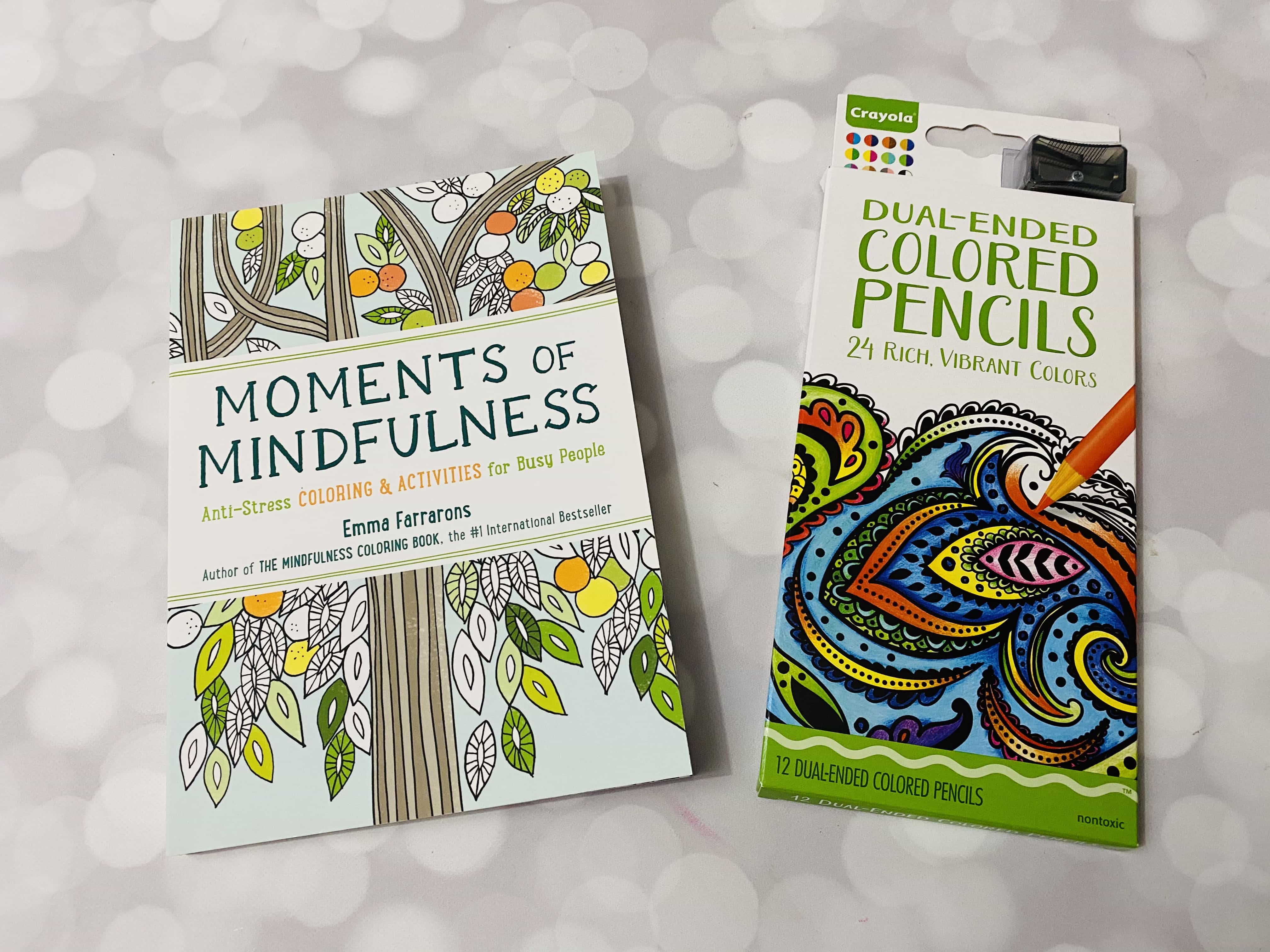 Moments of Mindfulness ($14.95 CAD) — A cute colouring book that includes prompts and activities to practice mindfulness! Over 100 pages to colour in and enjoy.
Crayola Double-Sided Pencil Crayons — To pair with the colouring book is a set of 12 double sided pencil crayons for a total of 24 colours.
There's a really nice variety of colours!
The book has prompts like this one!
Sponge — A cute sponge to scrub up with in the bath, maybe while you enjoy one of the eucalyptus bath melts!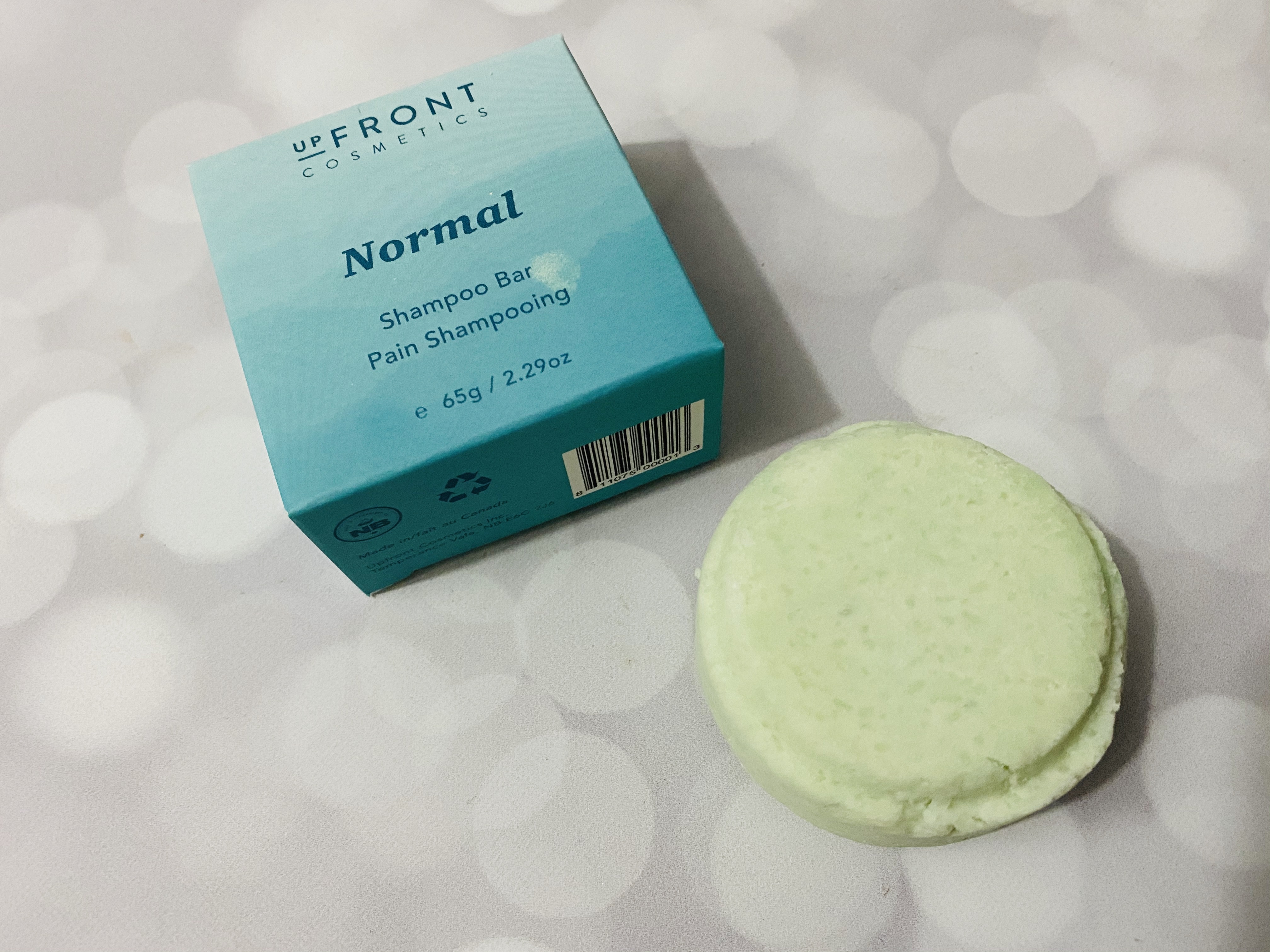 Up Front Cosmetics Shampoo Bar ($12.95) — Shampoo bars are an amazing zero-waste method of caring for your hair. I've tried the ones from LUSH before and they're so convenient especially for travel. This is their universal formula for normal hair, and it has an amazing scent of lemon, rosemary, and lavender.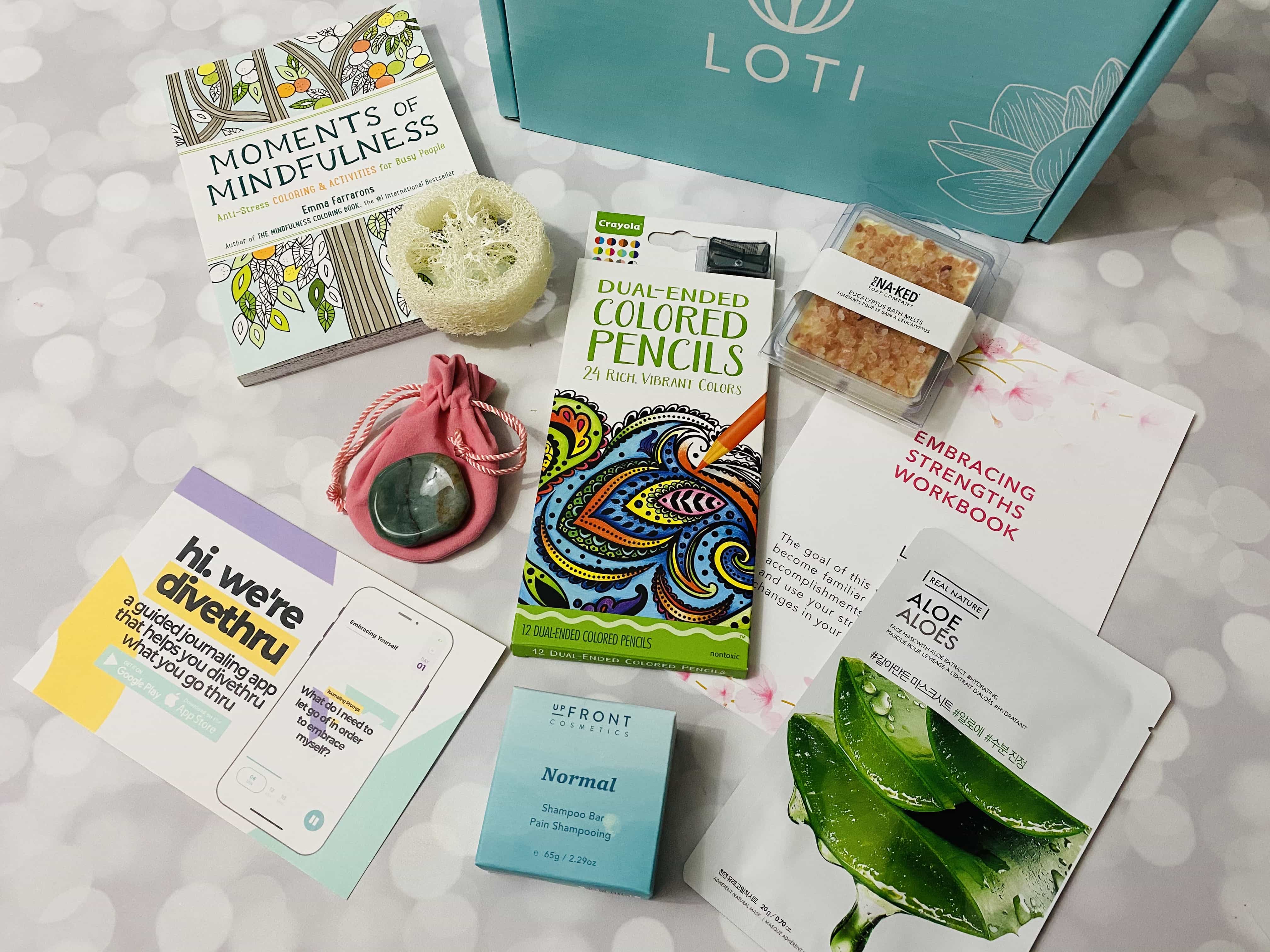 We're in interesting times right now around the world and it can be hard to find a routine. Loti's April box was a great escape from everything, with activities to focus on strength and resilience as well as things to keep me busy like journaling, colouring, and enjoying some always important self-care!
What do you think of this self-care subscription?