Fallout Crate is a bimonthly subscription box from Loot Crate that includes 4-6 items – each comes with an exclusive figure in every box plus a piece to a build-a-figure, along with other Fallout gear and collectibles. The subscription costs $34.95 + shipping bimonthly, or $49.99 international.
DEAL: Save 15% on any subscription when you use this link and coupon code HELLOSUBSCRIPTION15.
The items arrived in a blue box.
Some of the items were packed in individual boxes. We also got a bonus item this month!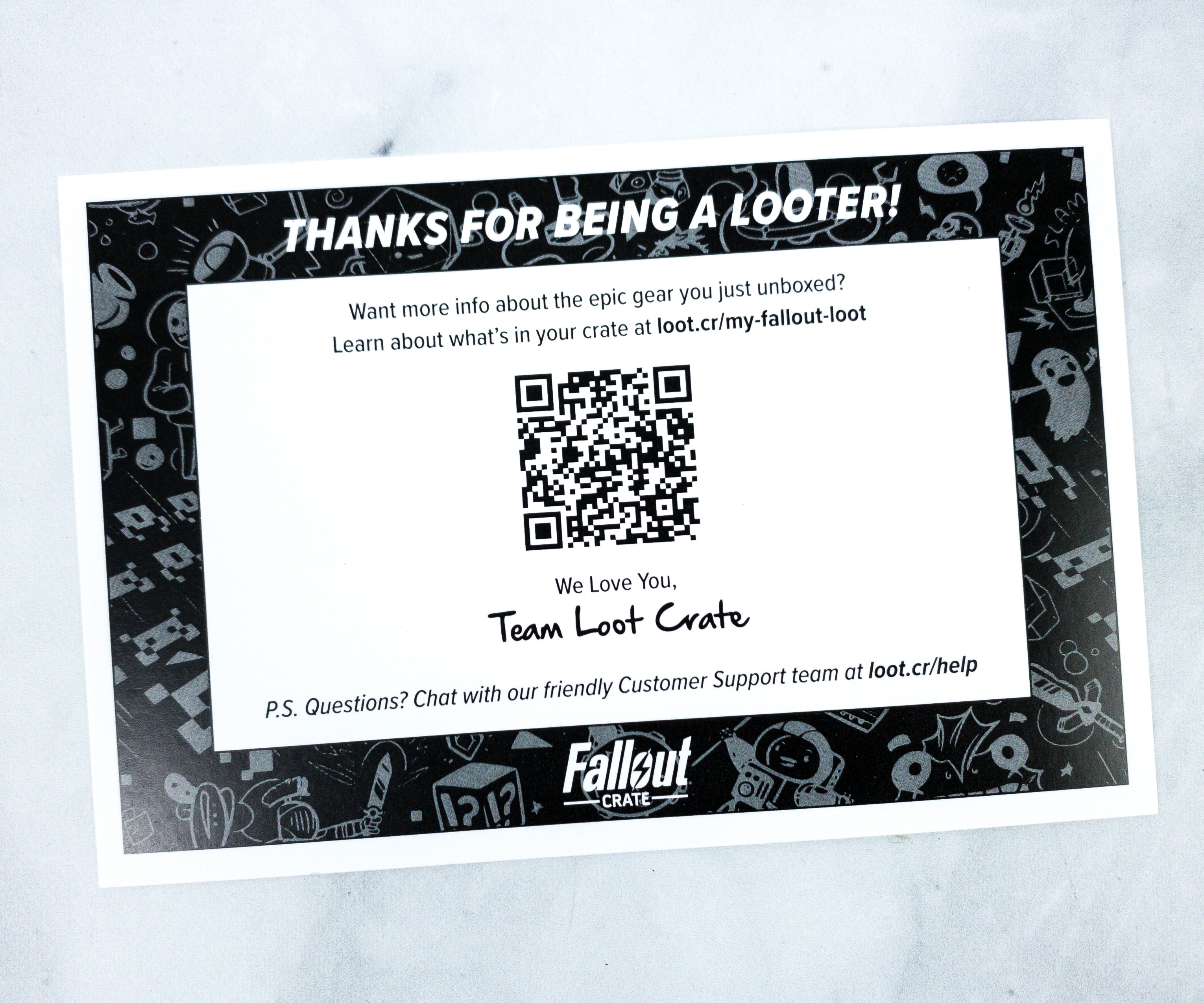 There's a card with a QR code that we can use to learn more about this crate. The theme for this month is CREATURES!
Everything in the February 2020 Fallout Crate!
Exclusive Animal Friend Perk Pin. For this month's crate, I got the Animal Friend Perk pin! The perk works in the game by avoiding wild animal attacks!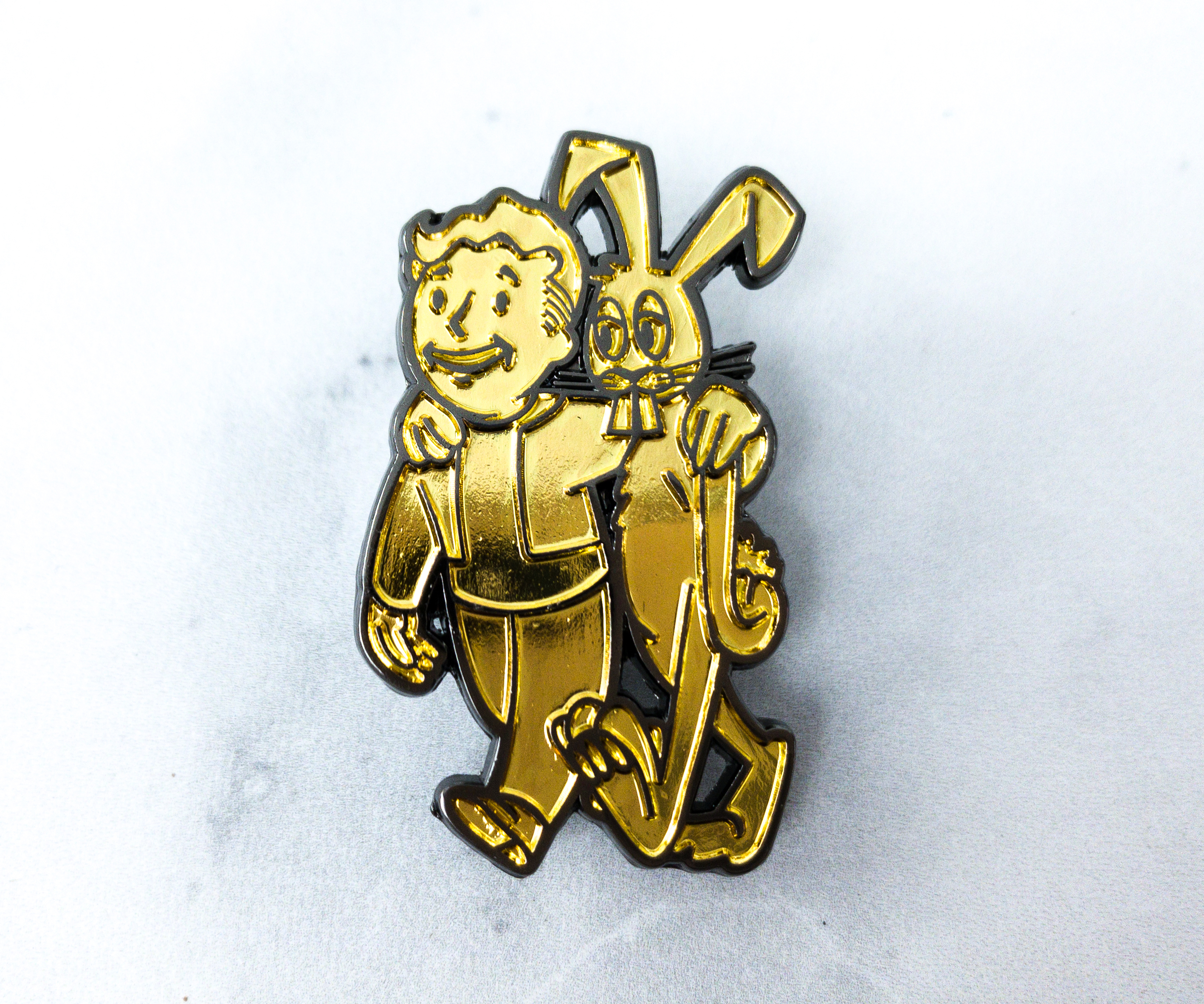 The shiny perk pin looks amazing on a cap, a denim jacket, or a backpack. Also, this perk in-game applies to all forms of rats, and radscorpions except those in Shady Sand's radscorpion caves. In Van Buren, it has an extra purpose like being able to tame Devil Dog more easily.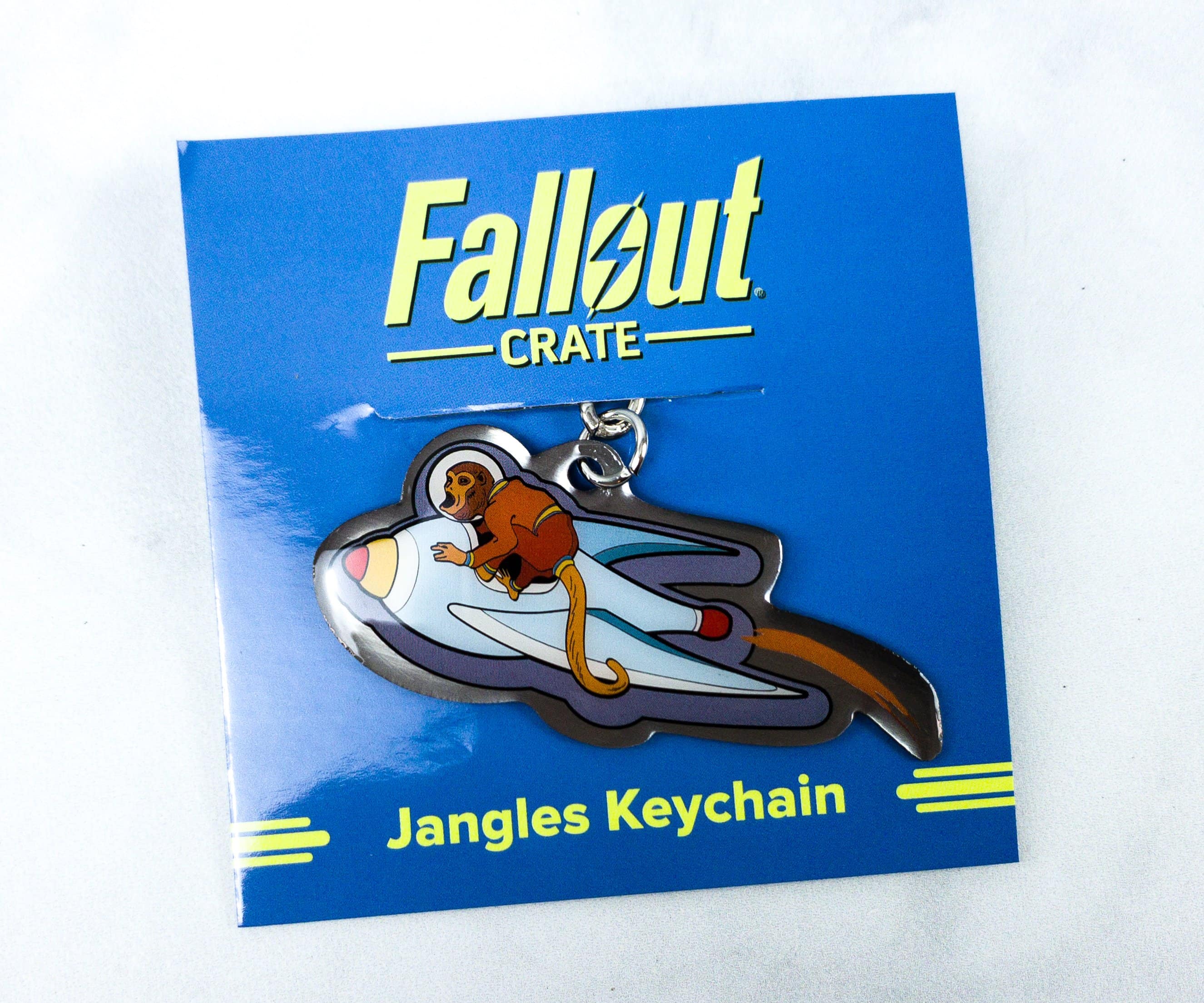 Exclusive Jangles The Moon Monkey Keychain. The next creature from the game featured in this box is Captain Cosmos' sidekick, Jangles the Moon Monkey!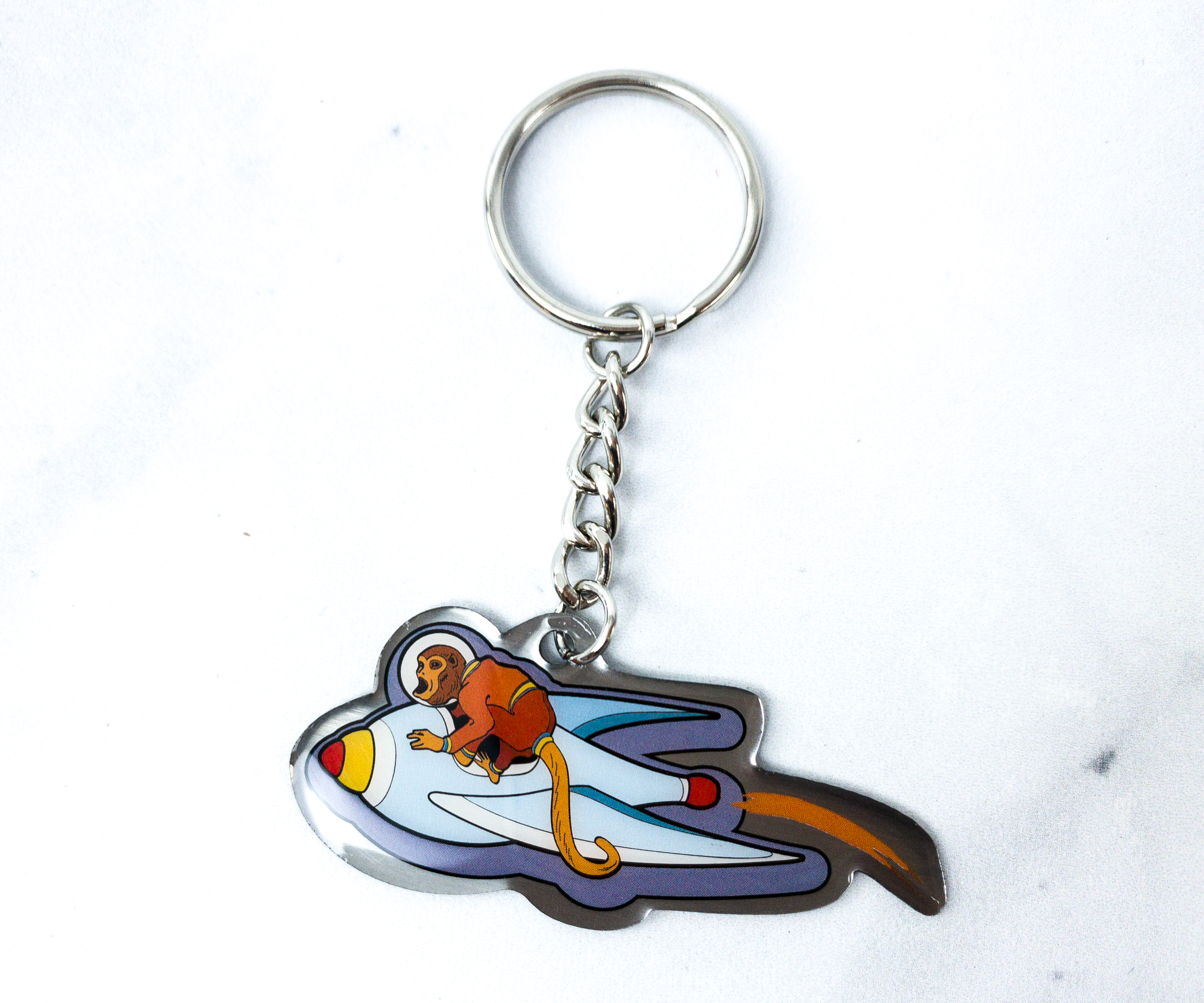 Jangles is the trusty sidekick of Captain Cosmos from the TV show in the game, The Adventures of Captain Cosmos. As a game item, Jangles is a junk item in the form of a large doll that when scrapped will provide 3 cloth, plastic, and fiberglass materials.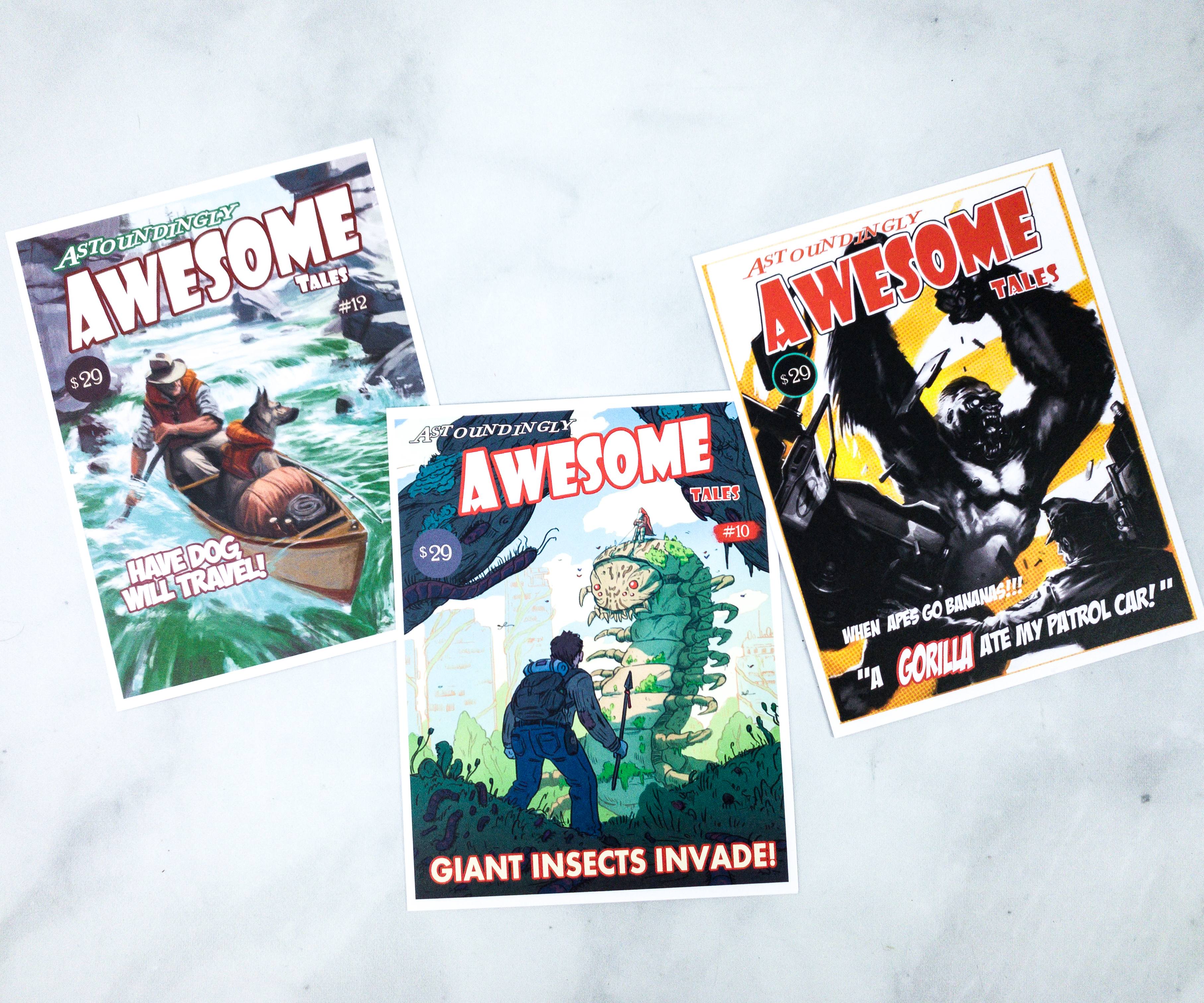 Exclusive Fallout 4 Astoundingly Awesome Tales Postcards. These postcards feature Astoundingly Awesome Tales, or the perk magazine in Fallout 4. It gives the Sole Survivor ranks of the Astoundingly Awesome perk. Each issue helps in combat as many of them directly increase damage, while others are used to assist with health and more!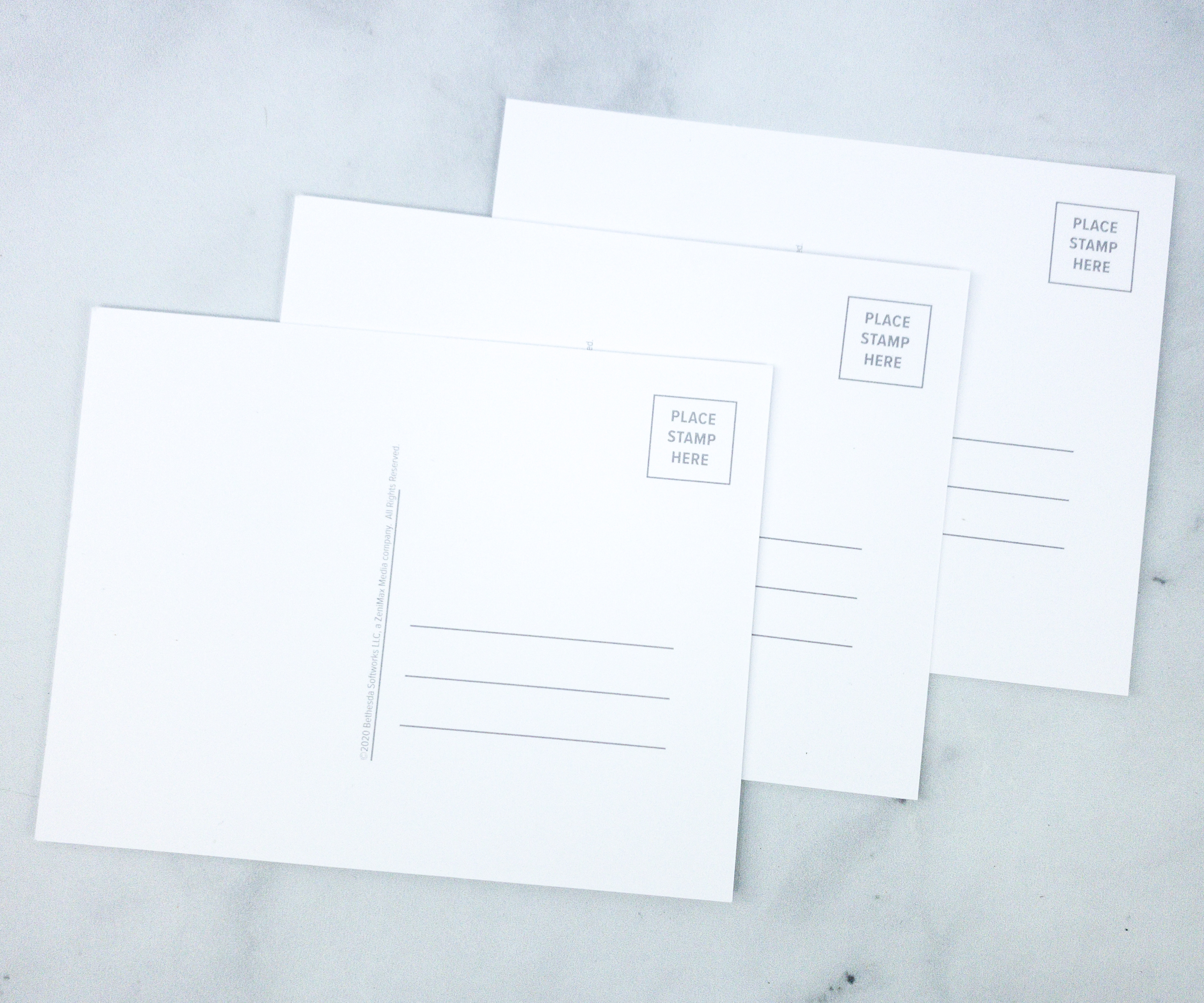 The back has space where you can write a message and the receiver's information and add a stamp.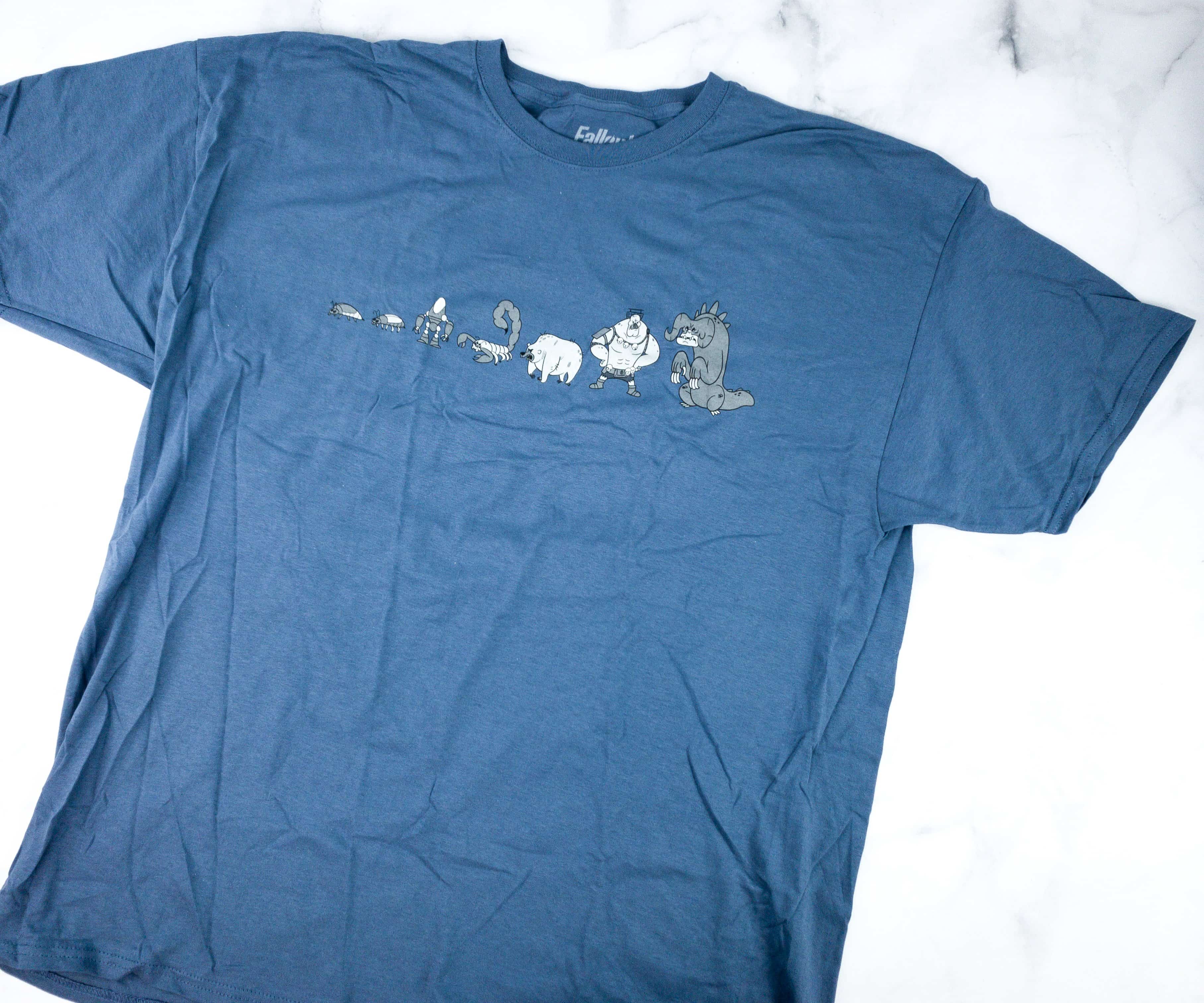 Exclusive Fallout Creatures T-Shirt. This month's exclusive wearable is a soft, round-neck shirt that features some of the notable creatures from Fallout!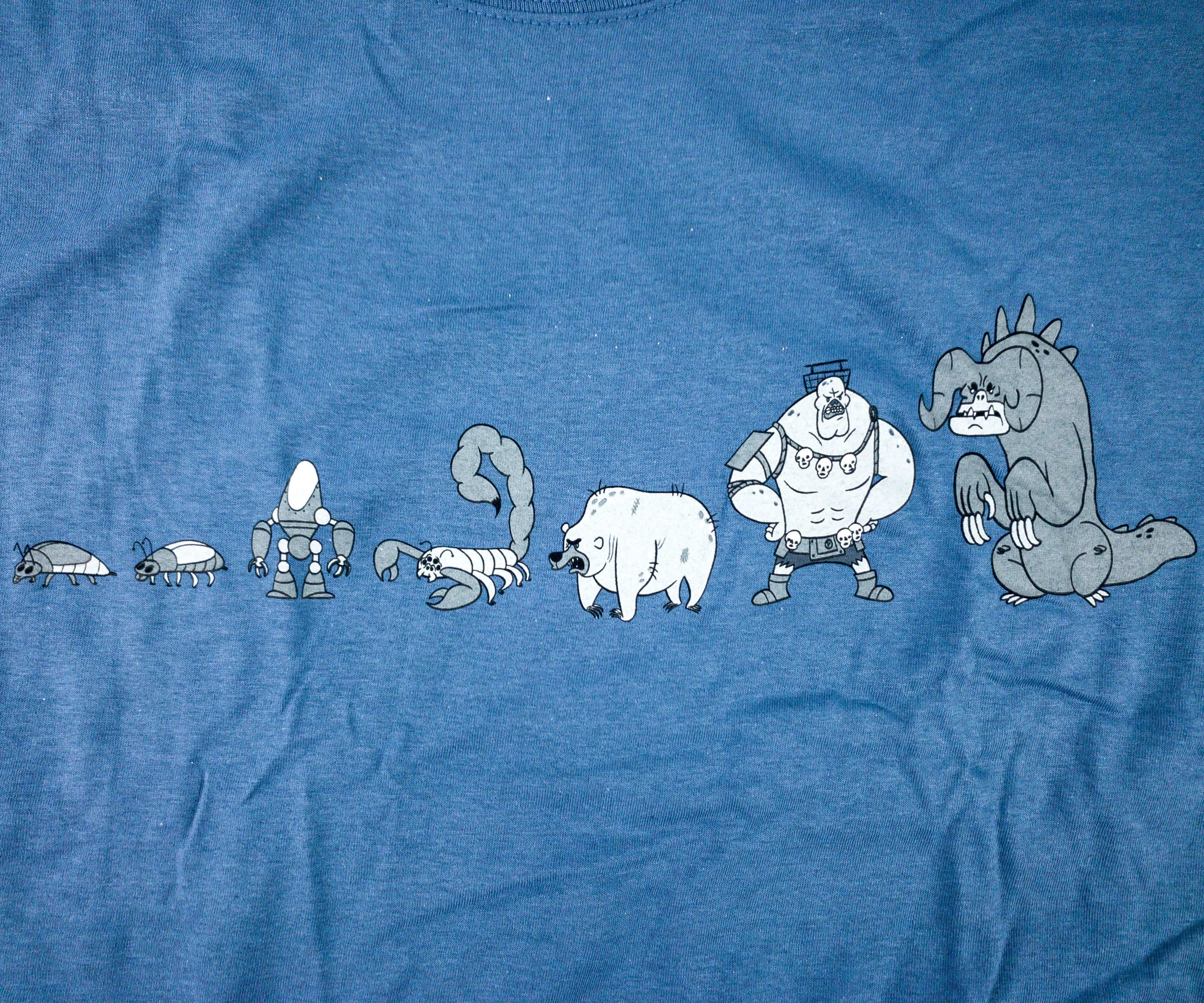 The shirt showcases the different scary and creepy creatures in the game like the Radscorpion, a Yao Guai (bear), some bugs, and even bigger ones like a Deathclaw!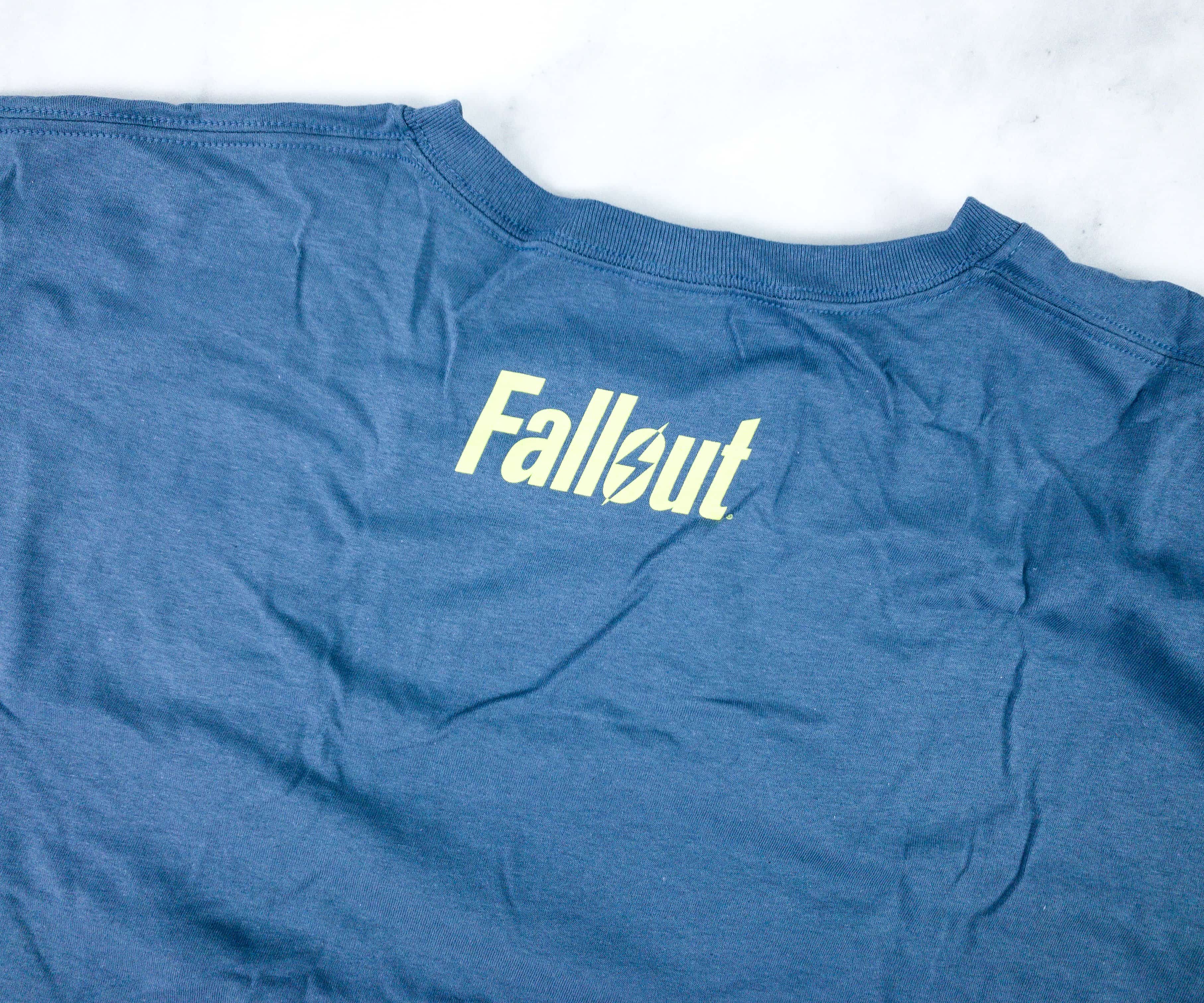 The back has the Fallout logo printed just below the neckline.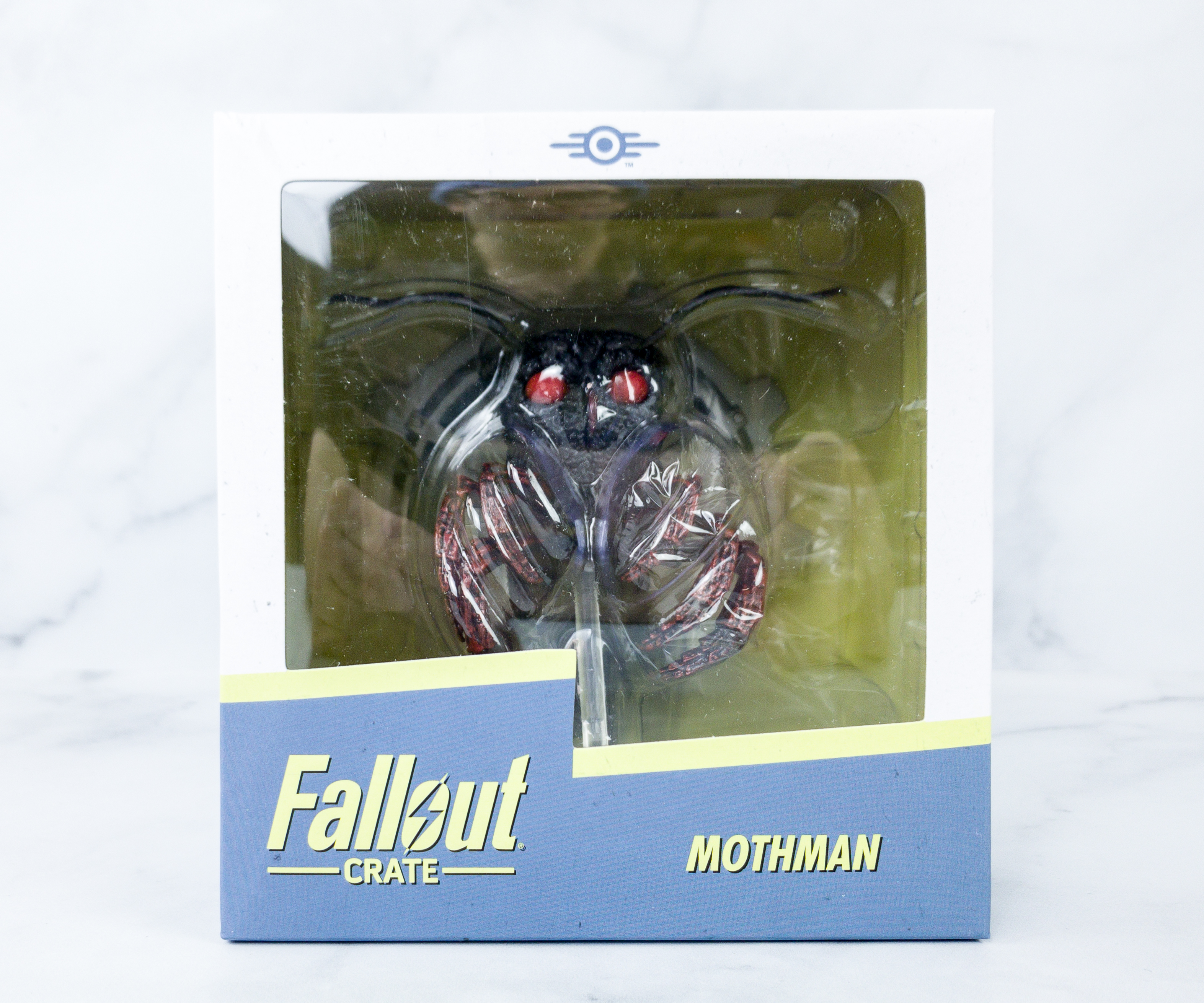 Exclusive Fallout 76 Mothman Figure. This month's figure is a half-man, half-moth! This creature is found in Appalachia.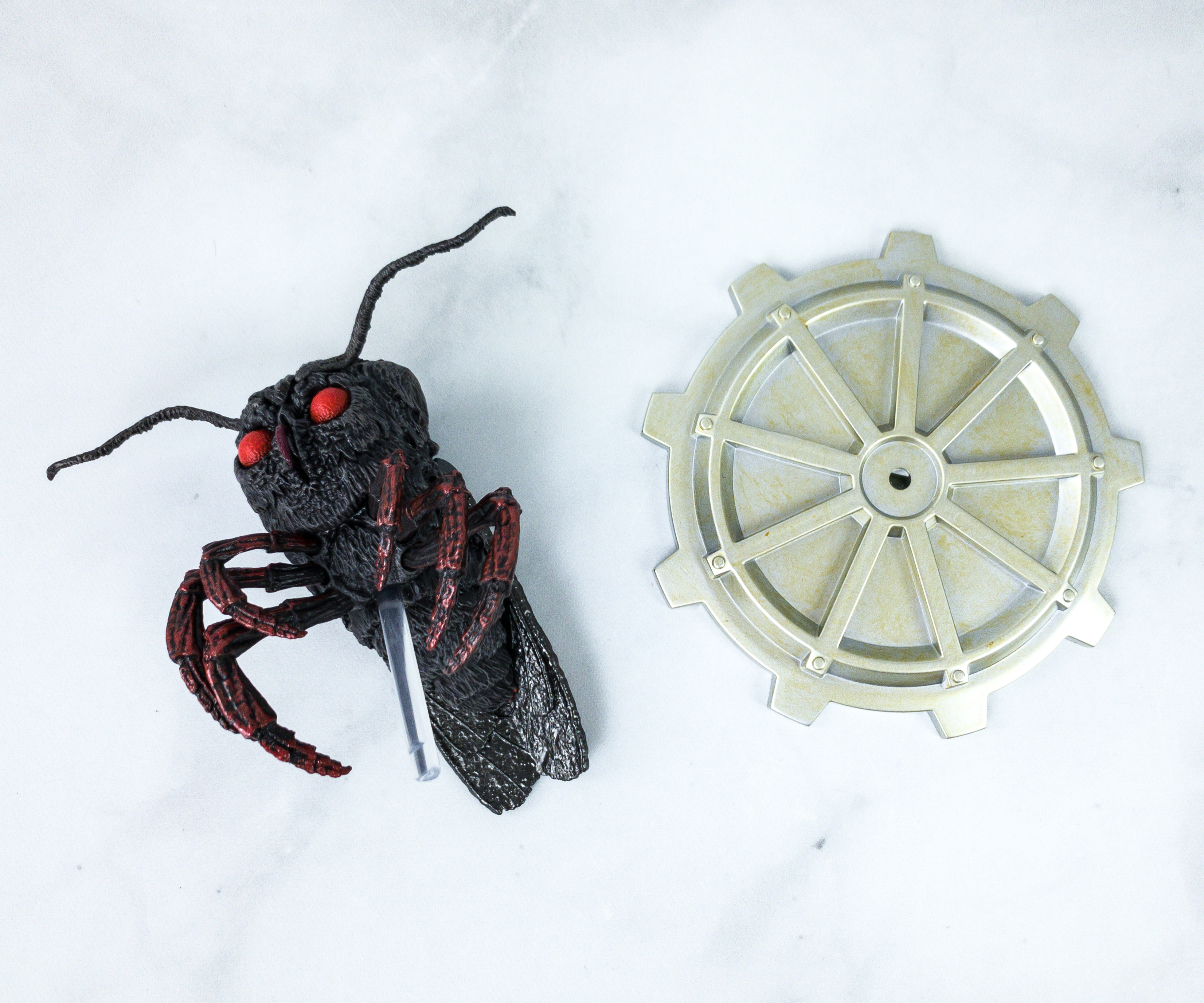 The Mothman has clear plastic support that easily connects to a slot in the middle of the base.
Mothmen are cryptid creatures found in Appalachia in 2102. It has a museum dedicated to its mythology and was worshiped by the Cult of the Mothman. It can be encountered in a random encounter in which it appears near the player character. If approached, it will fly off and disappear.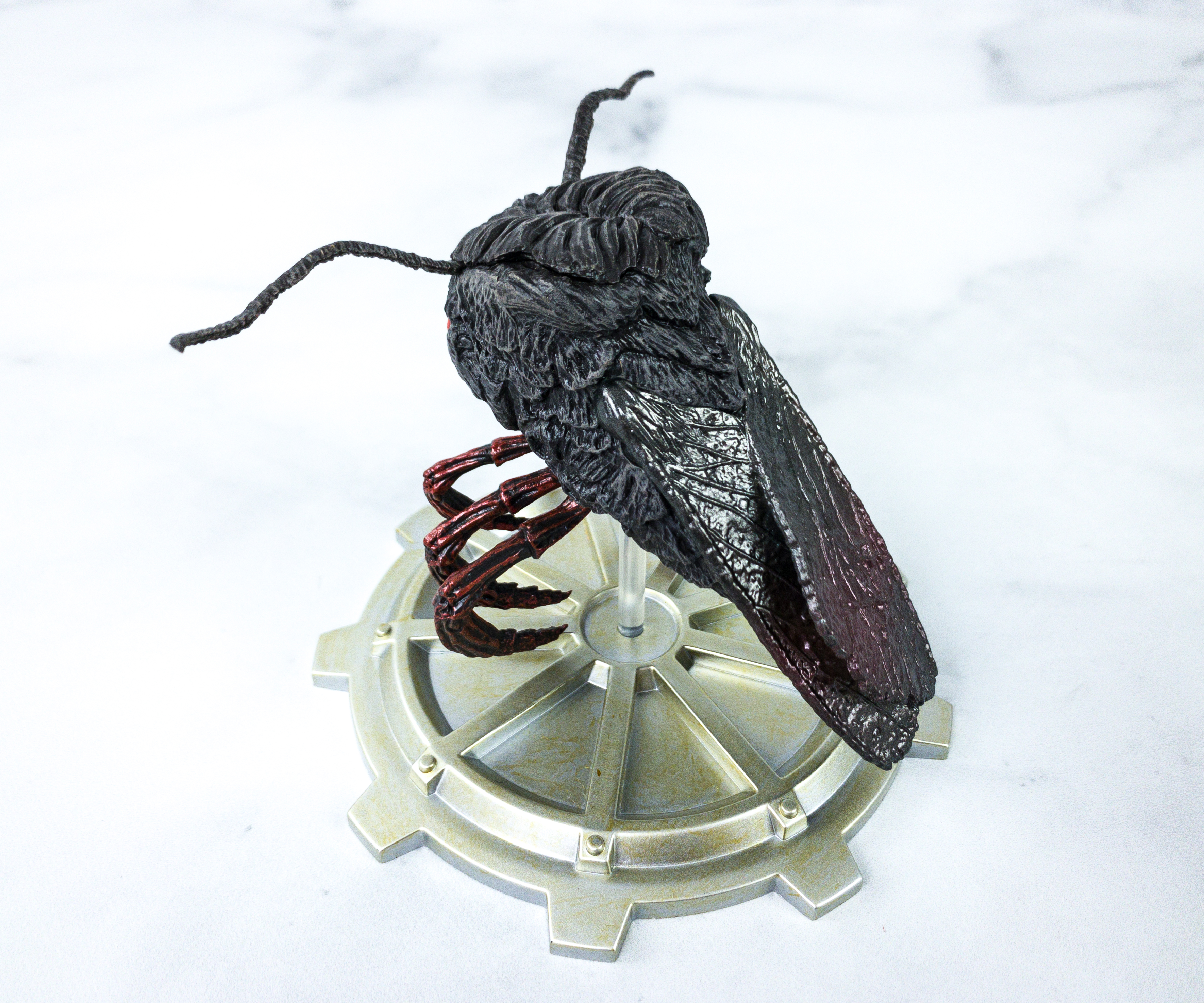 The figure looks like a real bug and it's giving me the chills! The detailing is awesome, and that paint job is really amazing, it makes it look like a filthy bug that really I don't want to touch. I have to commend the makers for that realistic look!
BONUS ITEM: Fallout Brotherhood of Steel Power Armor Figure. We got a bonus item! I also have the same figure from Loot Crate July 2019, and it's the Brotherhood of Steel Power Armor. If you remember the Build-A-Figure Power from the past boxes, this is it with just a different paint job!
Another thing that sets this figure apart is its rustic-looking base.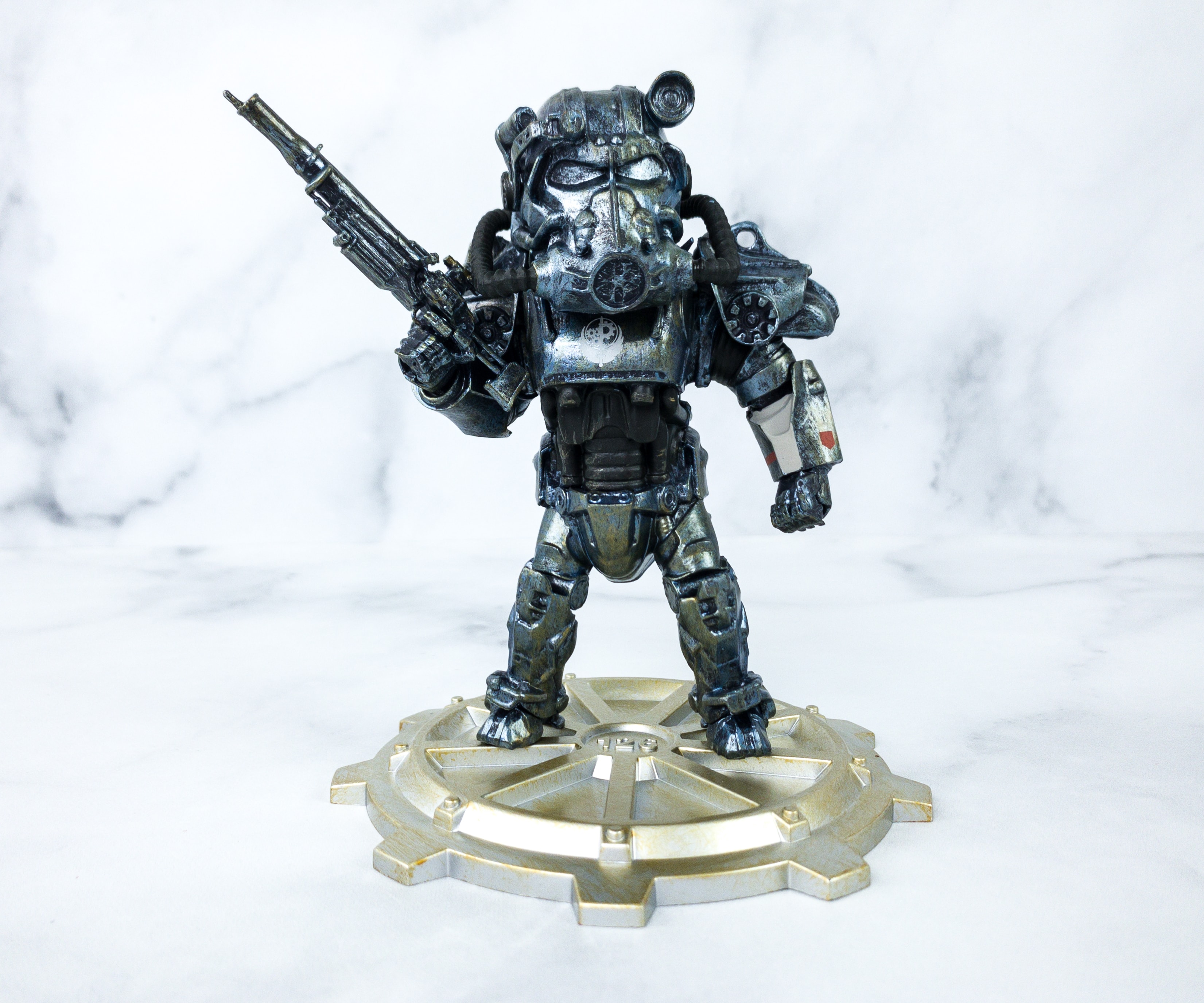 The T-60 series of powered combat infantry armor entered service after the conclusion of the Battle of Anchorage, mere months before the nuclear apocalypse. The T-60 was rapidly deployed and extensively used by the U.S. Army in all theaters. Deployments of military units in T-60 power armor included the domestic front, enforcing order in the nation. By the Great War it was considered to be the most advanced model of power armor to see extensive use.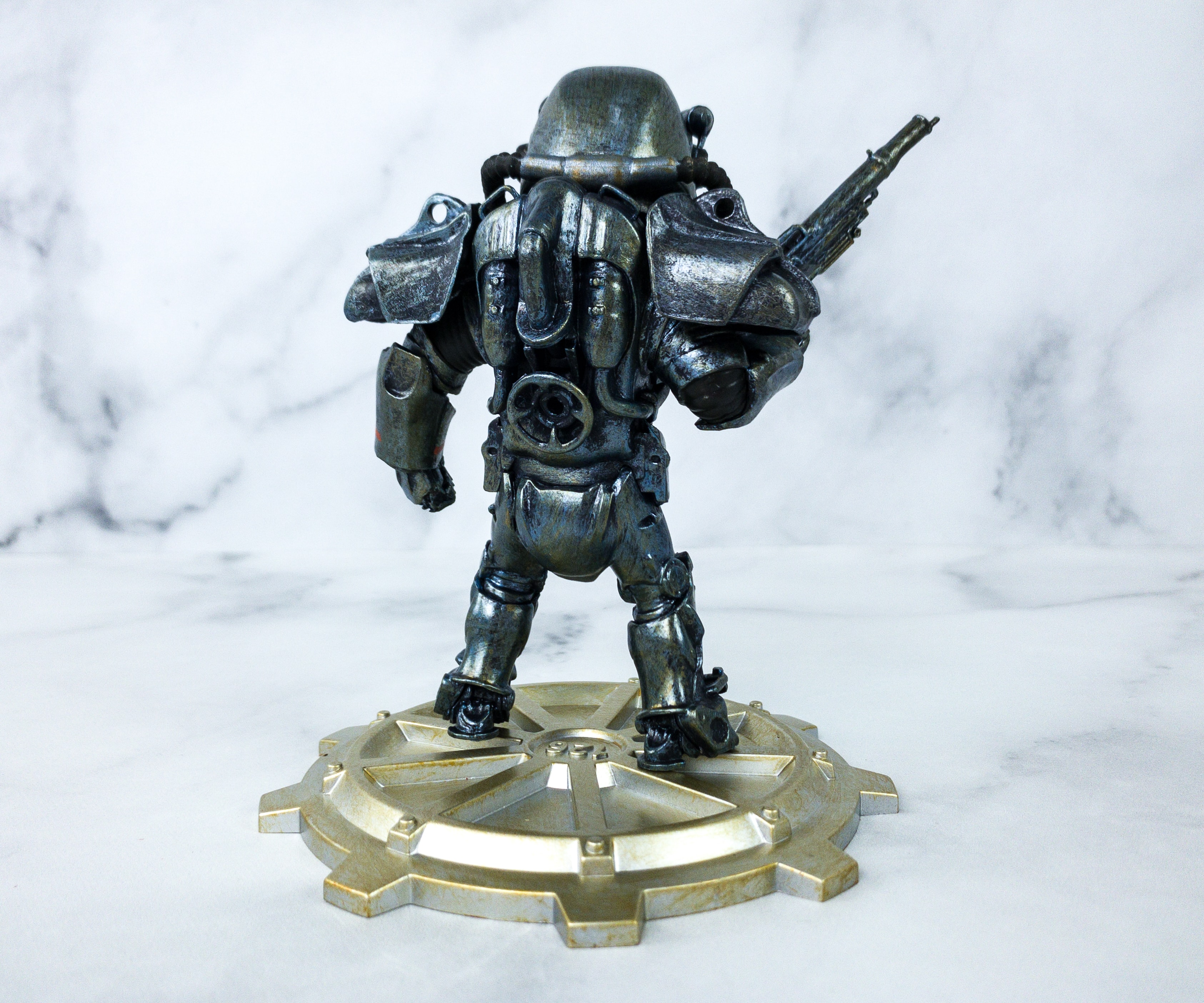 It's a heavily armored suit, and like the first one, this figurine also has a flawless paint job making it look like it's taken out of the game itself and turned into a figure that I can display on my shelves, or on my desk because I already got another!
This month, the spotlight is on the different creatures from Fallout! Some of them may look adorable, and some are really creepy, like the ones on the shirt and on this month's figure! There's no weapon replica this month, which is a bummer, but I'm glad to get a bonus item. I just hope that they send weapon replicas in the next boxes as I love assembling and collecting them. I would also want another Build-A-Figure from this box because it's really exciting as each part came every two months!
What do you think of this edition of Fallout Crate?