Little Passports has an Earth Day Sale!
Celebrate Earth Day with Little Passports

Earth Day is our favorite holiday! Countries all over the globe are working on ways to make our beautiful planet healthy.

To help support learning at home, we're offering you savings up to 20% off anything at Little Passports. Subscribe to any of our award-winning geography and science offerings, or check out our Adventure Packs to give kids hands-on exploration and STEM discovery!
DEALS:
Get 10% off on any $25+ orders, including subscriptions!
Get 15% off on any $100+ orders, including subscriptions!
Get 20% off on any $200+ orders, including subscriptions!
Use the coupon code APRIL2020!  Ends 4/30.
Little Passports is an educational subscription for kids, providing a fun way of learning through kits and activities with different themes. The holiday season would be a great time to introduce this concept to your kids – give them the gift of adventure and start them young!
In each month's box, the kids will join Little Passports characters, Sam & Sofia, as they explore new themes, states or countries. There are four kinds of Little Passports subscriptions you can choose from, depending on the age of your kid. Check them out below!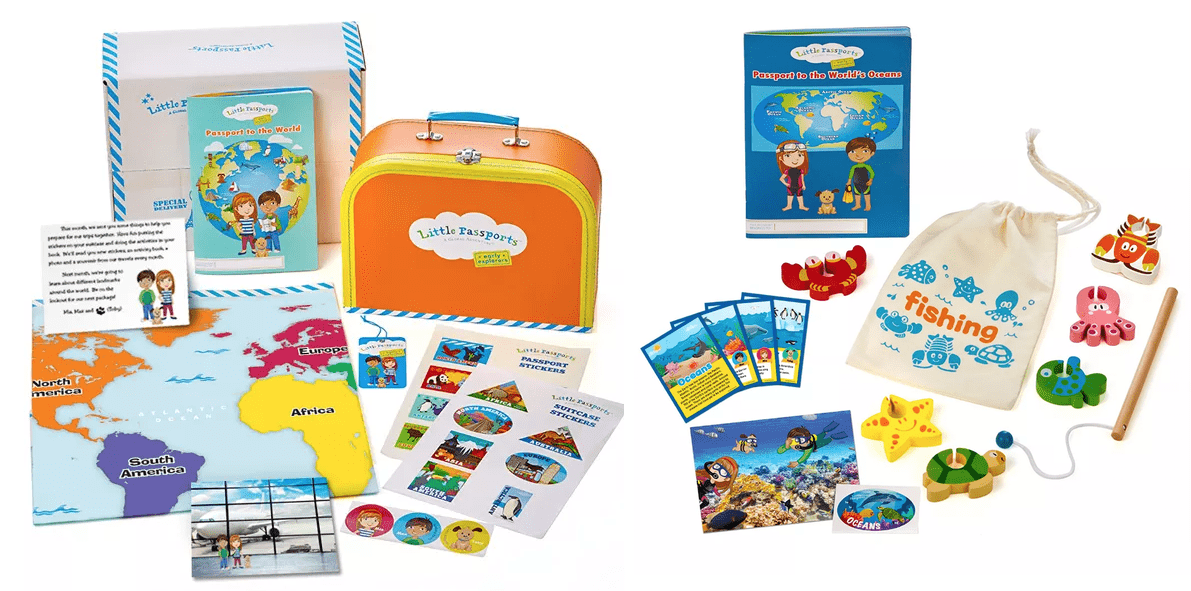 Ages 3-5. Explore a new world theme each month, like music, oceans, and dinosaurs.
In this subscription, your kid will get a Traveler's Kit for the first month, which contains:
In the succeeding months, new themes will be explored and items usually include:
See our Early Explorers reviews to find out more!
Ages 6-10. Discover a new country each month, with souvenirs and hands-on activities.
In this subscription, your kid will get an Explorer Kit for the first month, which contains:
A new country is featured each month, with items such as:
Check out our Little Passports World Edition reviews!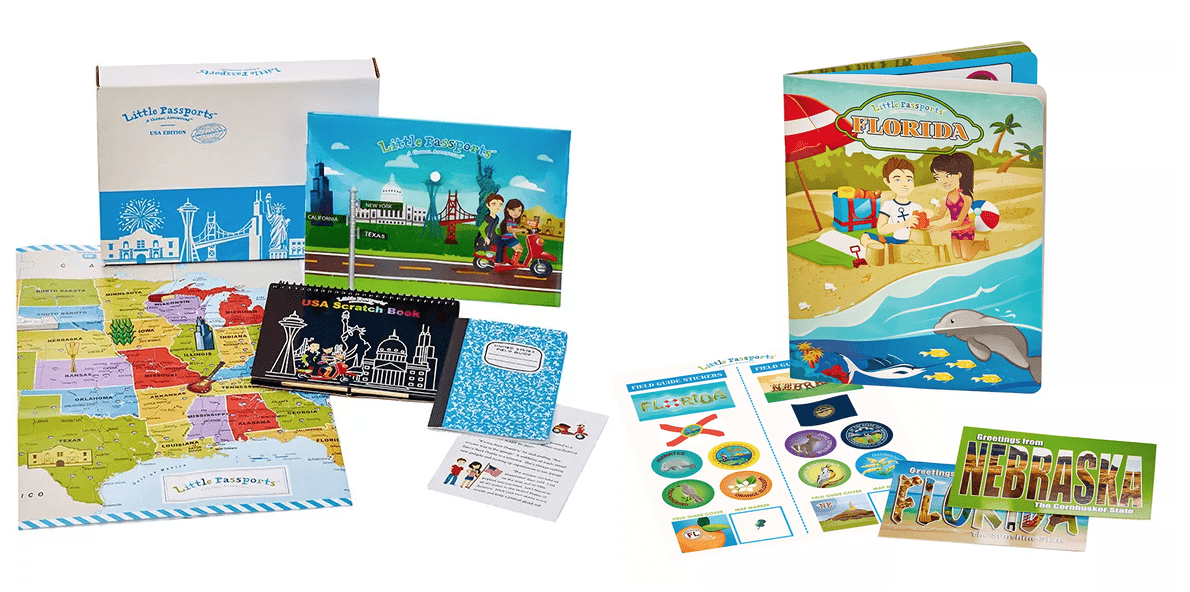 Ages 7-12. Learn about two new states each month, with activity-packed State Journals.
Everything your kid will receive in the first month to get them started:
Two new states are featured each month, with collectibles such as:
See all our Little Passports USA reviews!

Ages 9+. Reveal the mysteries of the world through science experiments and activities.
The first month includes a Science Case and Lab Notebook to keep track of what the kids learn. On the following months, kids will receive:
Which of these Little Passports subscriptions are you going to give your little explorer? Don't forget to read our Little Passports reviews too!
This promotion is valid online only at www.littlepassports.com. To redeem enter code APRIL2020 at checkout. Discount is valid on new subscription products and/or any shop items; discount does not apply to automatic or user-initiated renewal of same subscription product nor automatic graduation products. Discount cannot be combined with any other offers and/or applied retroactively to previously placed orders. If ordering a Monthly Plan, offer applies to the first month only. Offer excludes shipping and taxes. Offer valid through April 30, 2020 11:59PM EST.