The KissMe Lipstick Club is a monthly liquid lipstick subscription from LiveGlam. Every month for $19.99 you'll receive 3 new exclusive liquid lipsticks – all long-lasting, highly pigmented, and deliciously scented!
LiveGlam also offers the MorpheMe Brush Club + ShadowMe Eye Shadow subscriptions.
DEAL: Get a FREE lippie with any subscription plan during the sign-up process! You'll also save $10 on a 6-month plan or get a free month with an annual subscription! Just use this link to activate the offer! You can save 10% in the shop with coupon code HELLOBOXES.
NOTE: New subscribers will be put on waitlist. It means that there is no guarantee that the collection they'll receive is the current month's collection once they are made an active member. However, you can also choose to trade your first set and become an active member of KissMe without being waitlisted.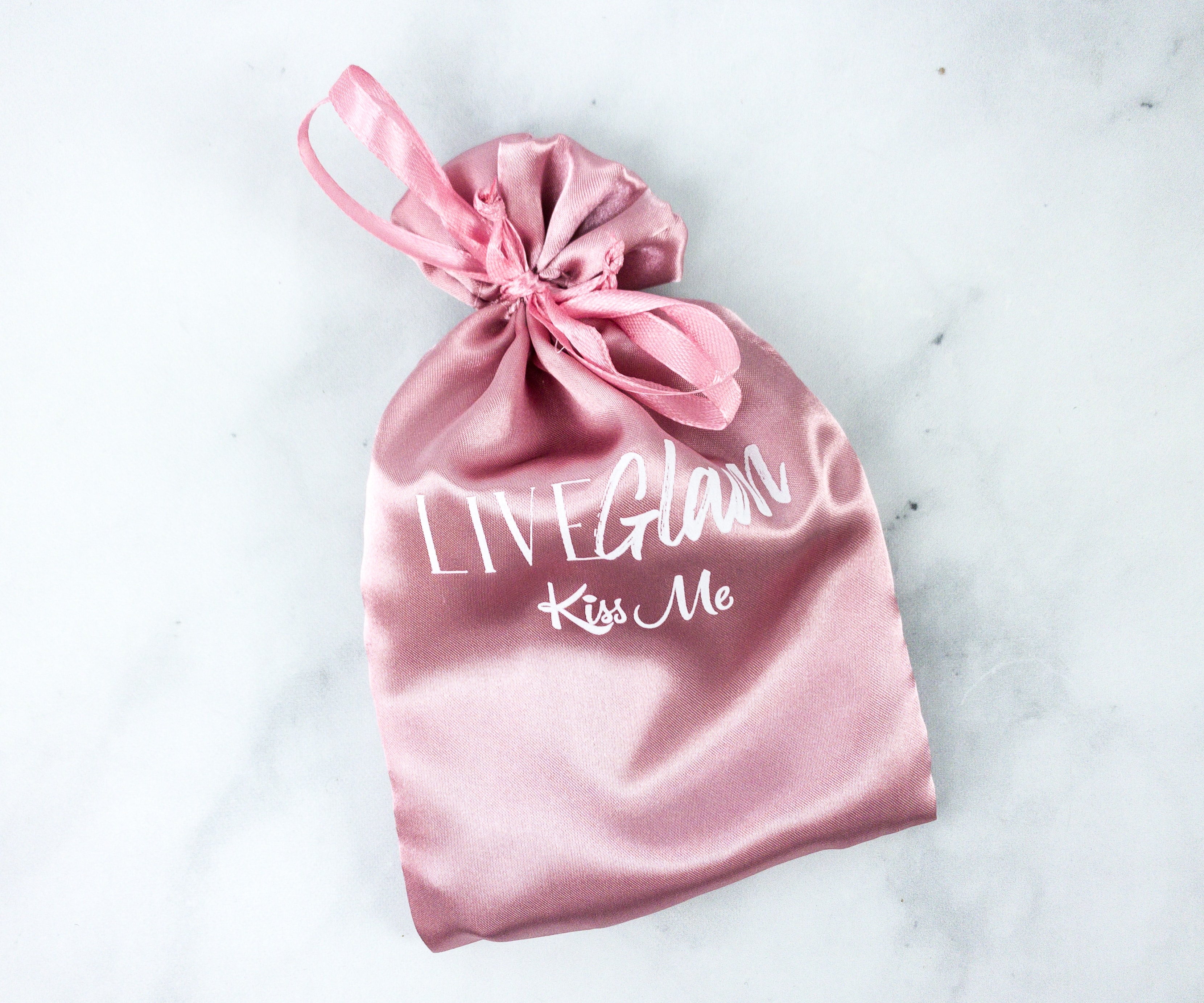 The lippies were packed in a light pink silk drawstring bag.
Everything in my box!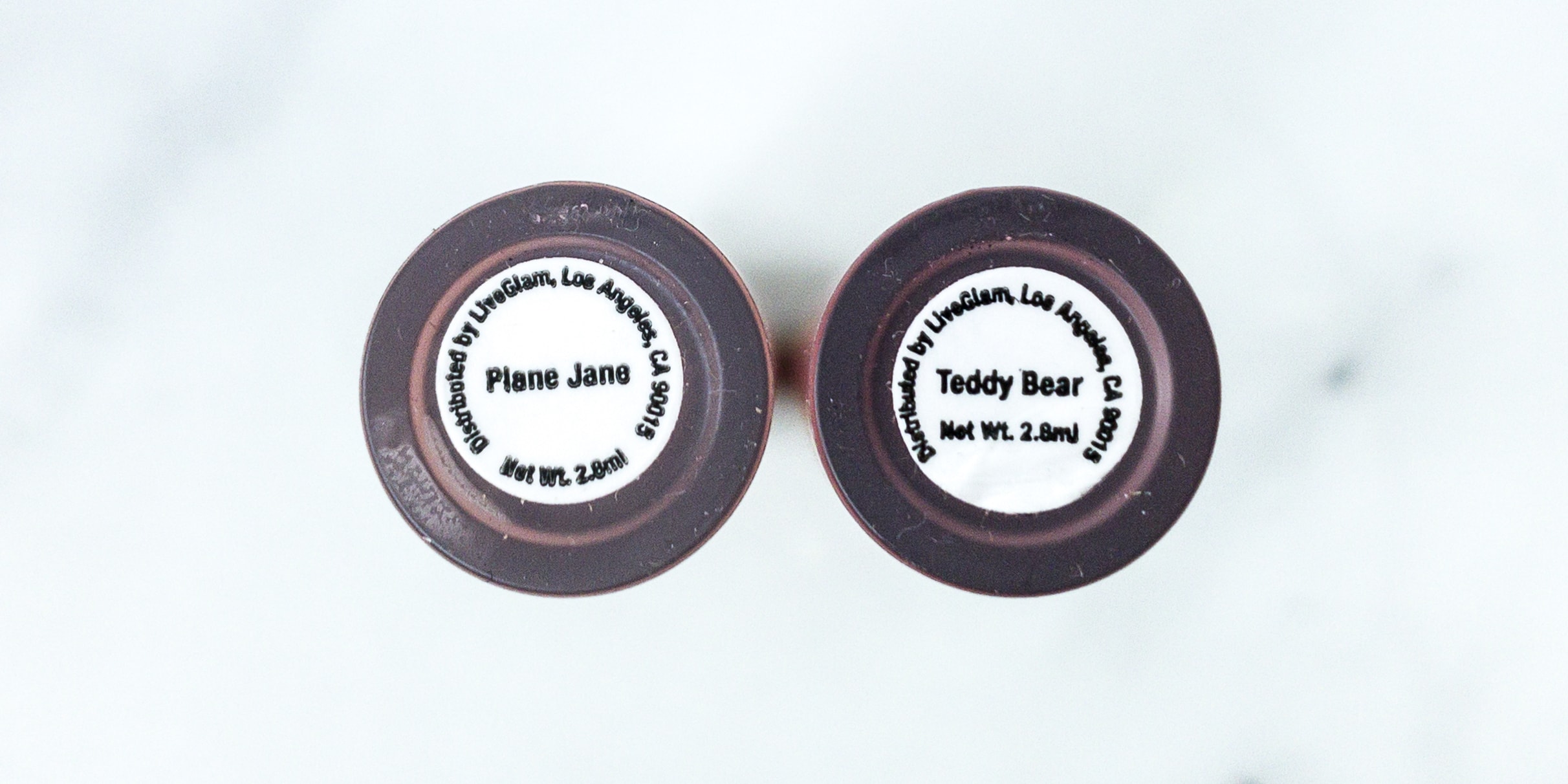 This month, we didn't get three lipsticks. Instead, we got 1 liquid lipstick and 1 lip gloss…
…plus 2 lip liners! All the colors were amazing!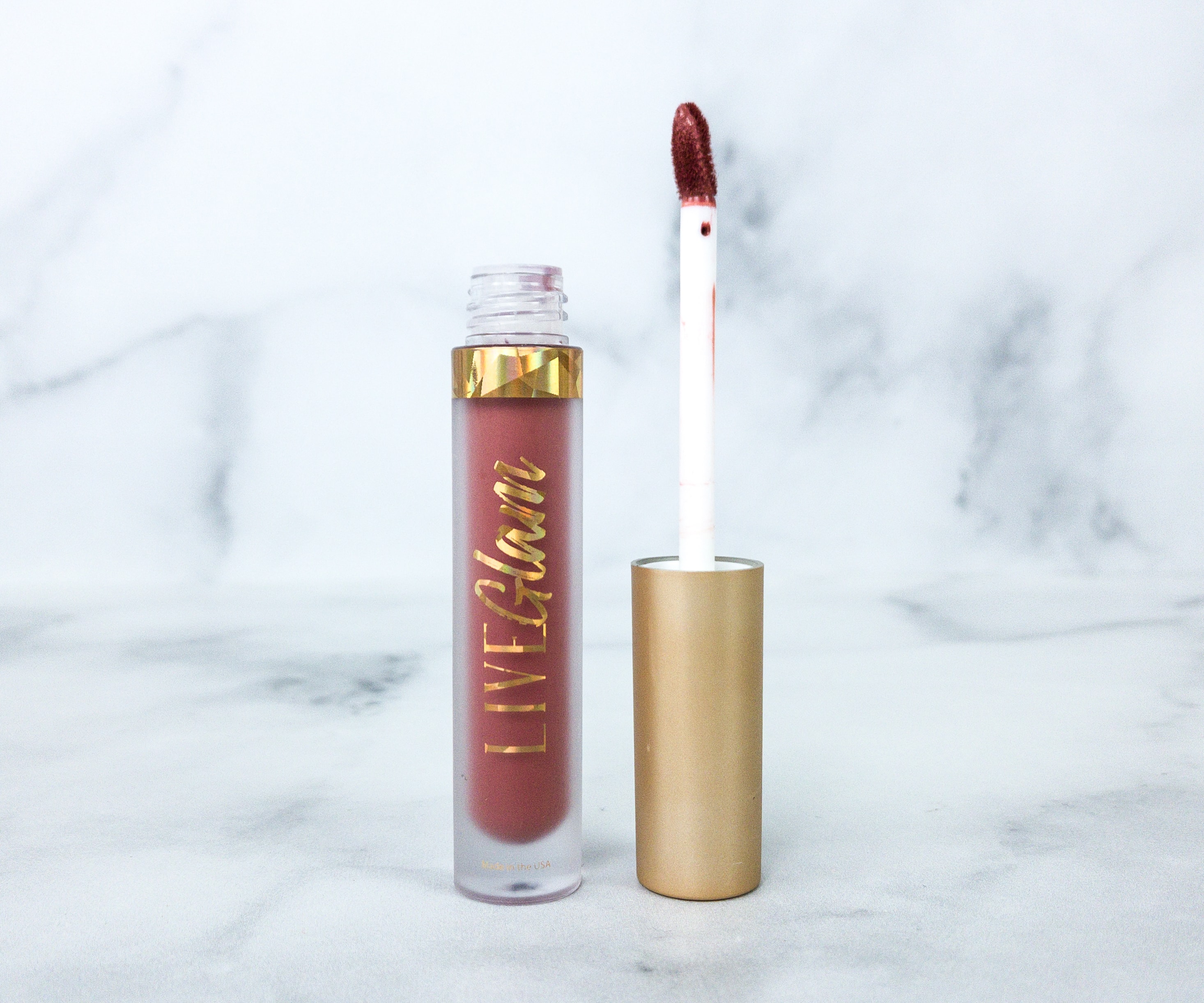 Live Glam Teddy Bear. This color is gorgeous! It's a warm matte chestnut shade that's perfect to wear on a night out with the girls. I like the formula because it doesn't tug and it glides smoothly upon application.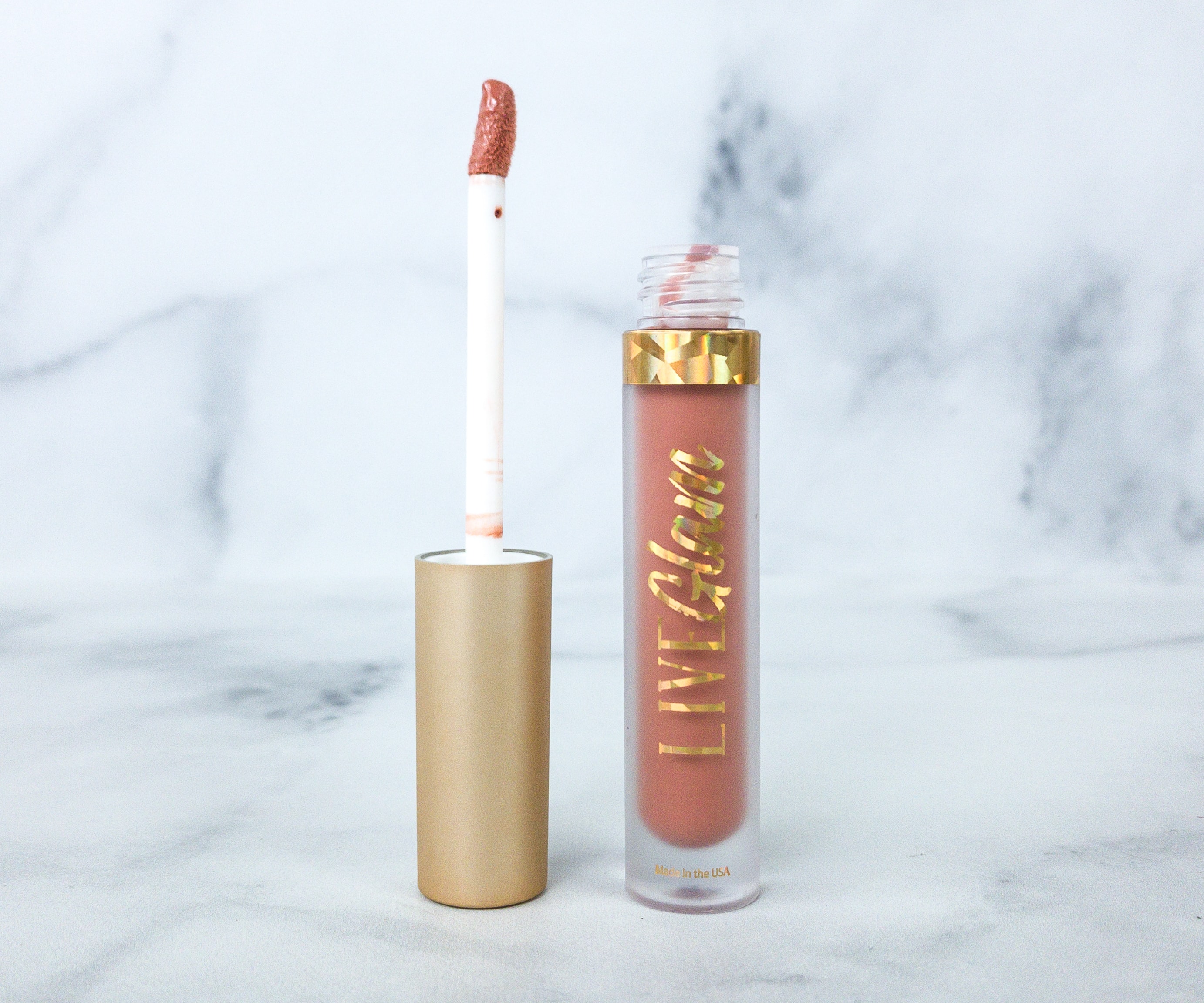 Live Glam Plane Jane. This is a great gloss for an everyday look! It's a peachy-nude shade that will go with just about anything. Wear it as it is or use it as a topper on your favorite lip color!
Live Glam Macaron Lip Liner. It's a lovely mauve lip liner that glides on without tugging my lips. This can be worn as is, but you can also pair it with nude or pink shades to make a lovely wearable everyday shade!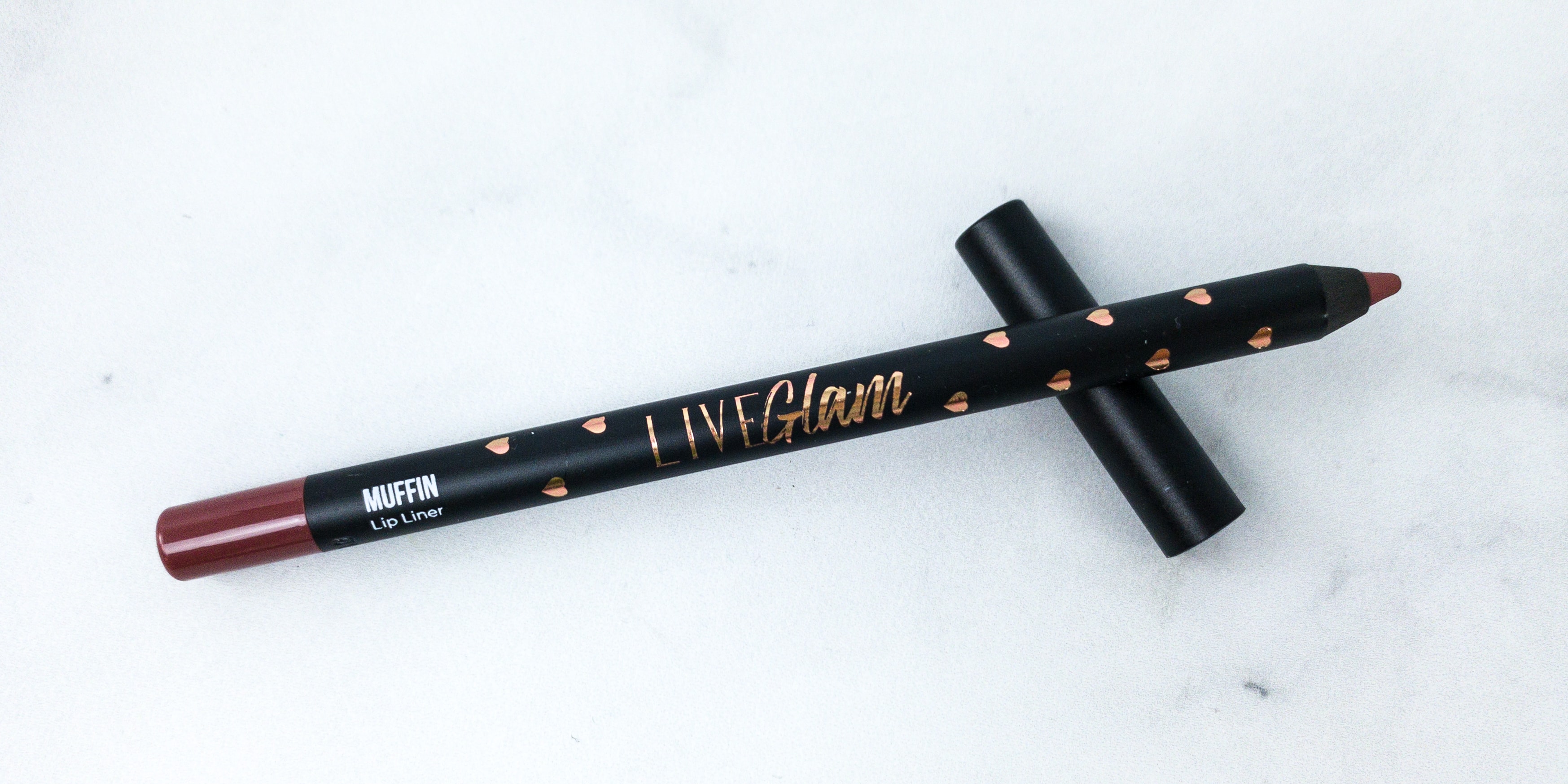 Live Glam Muffin Lip Liner. Here's another gorgeous lip liner, and this time it comes in a brown shade with a warm undertone to it. It's a bit intense when worn as is, but you can top it over with your favorite light nude shade to balance it out or create a gradient effect by using a lighter shade on the outer part of your lips and putting this shade on the inside!
Here's the complete swatch of all the items from this month! Everything looks awesome!
KissMe Lipstick Club always sends the most amazing lip products! This month, they sent a liquid lipstick, a lip gloss, plus a couple of lip liners, and I really found myself enjoying them. My favorite has got to be the lip gloss. I like that the color is something I could wear every day and the gloss makes my lips look fuller. I am really happy with this month's set. Time and again, KissMe has proved that they're one of the best lipstick subscriptions out there! They make such a fun and easy way to add more items to any lipstick collection!
Any thoughts on this month's colors?