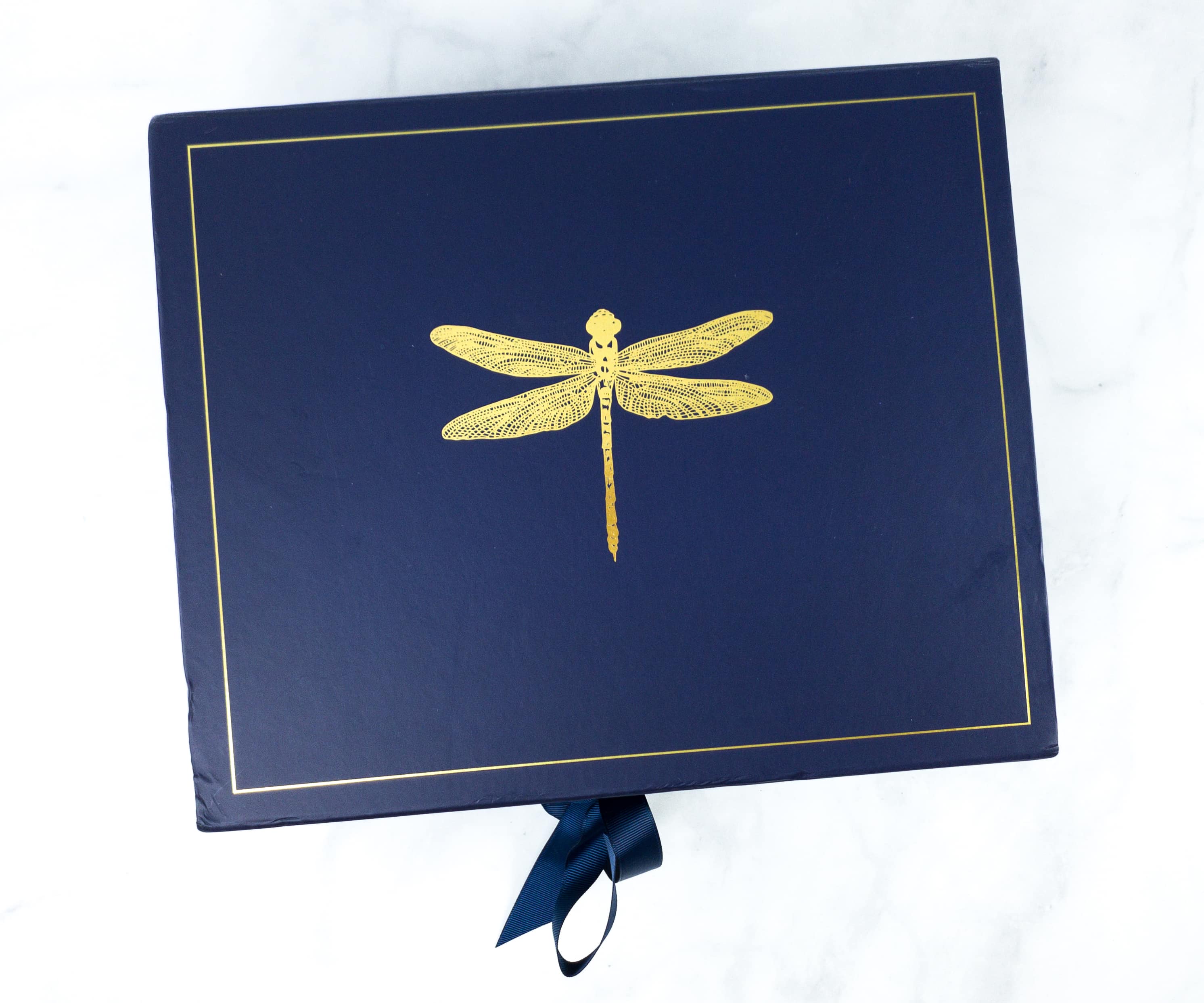 JourneeBox by Kevia is a quarterly subscription box filled with ethically-made and sustainable luxury goods. Expect jewelry, accessories, beauty, and home items in this box! It's $54.99 per quarter, down to $49.99 per quarter on a pre-paid annual subscription.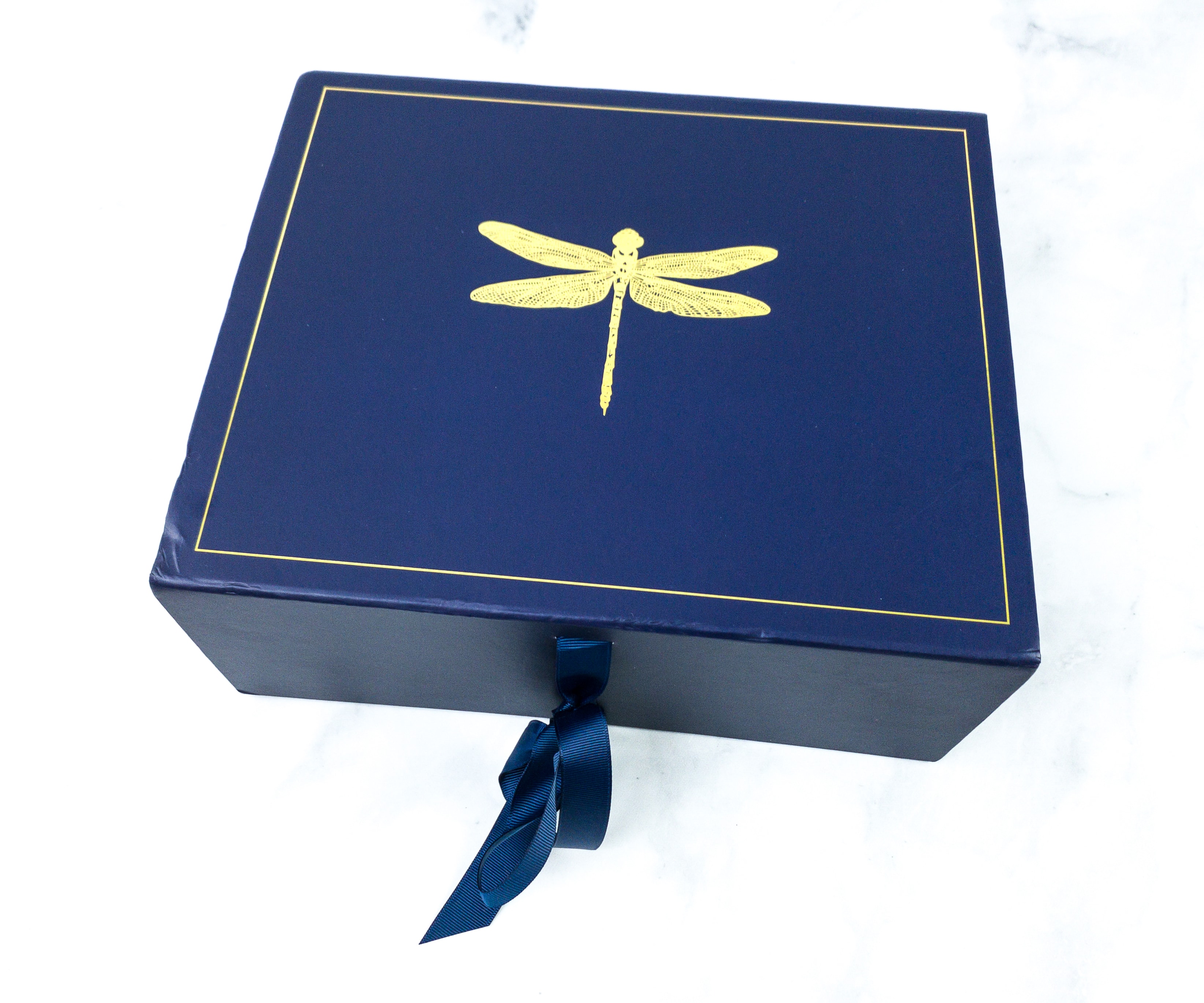 It's well packaged and perfectly giftable! The blue box features one gold foiled dragonfly each on the outer cover and the inner flap.
The paper used for wrapping the items is also adorned by gold dragonflies and then sealed with a gold sticker.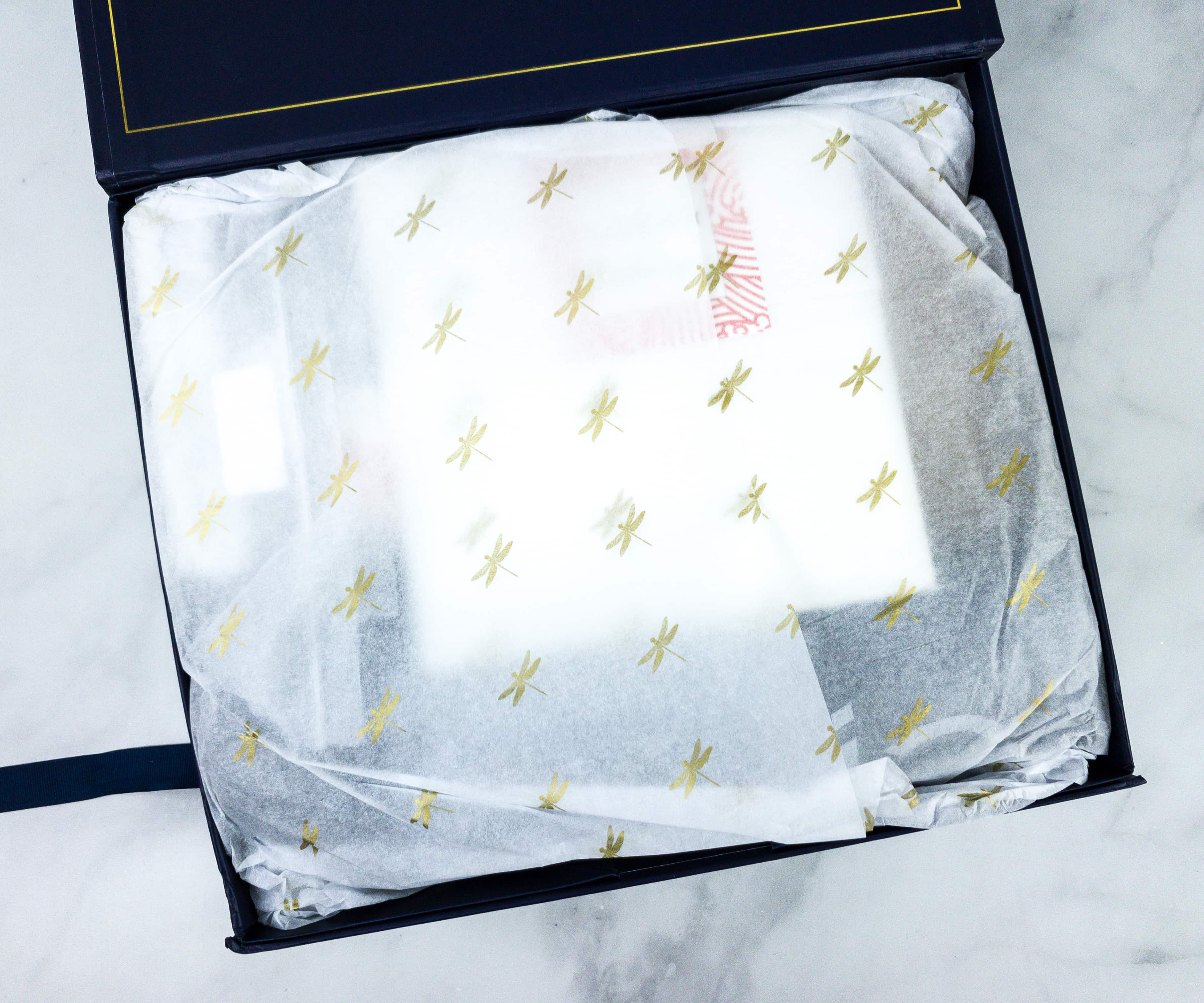 The Spring box is quite full!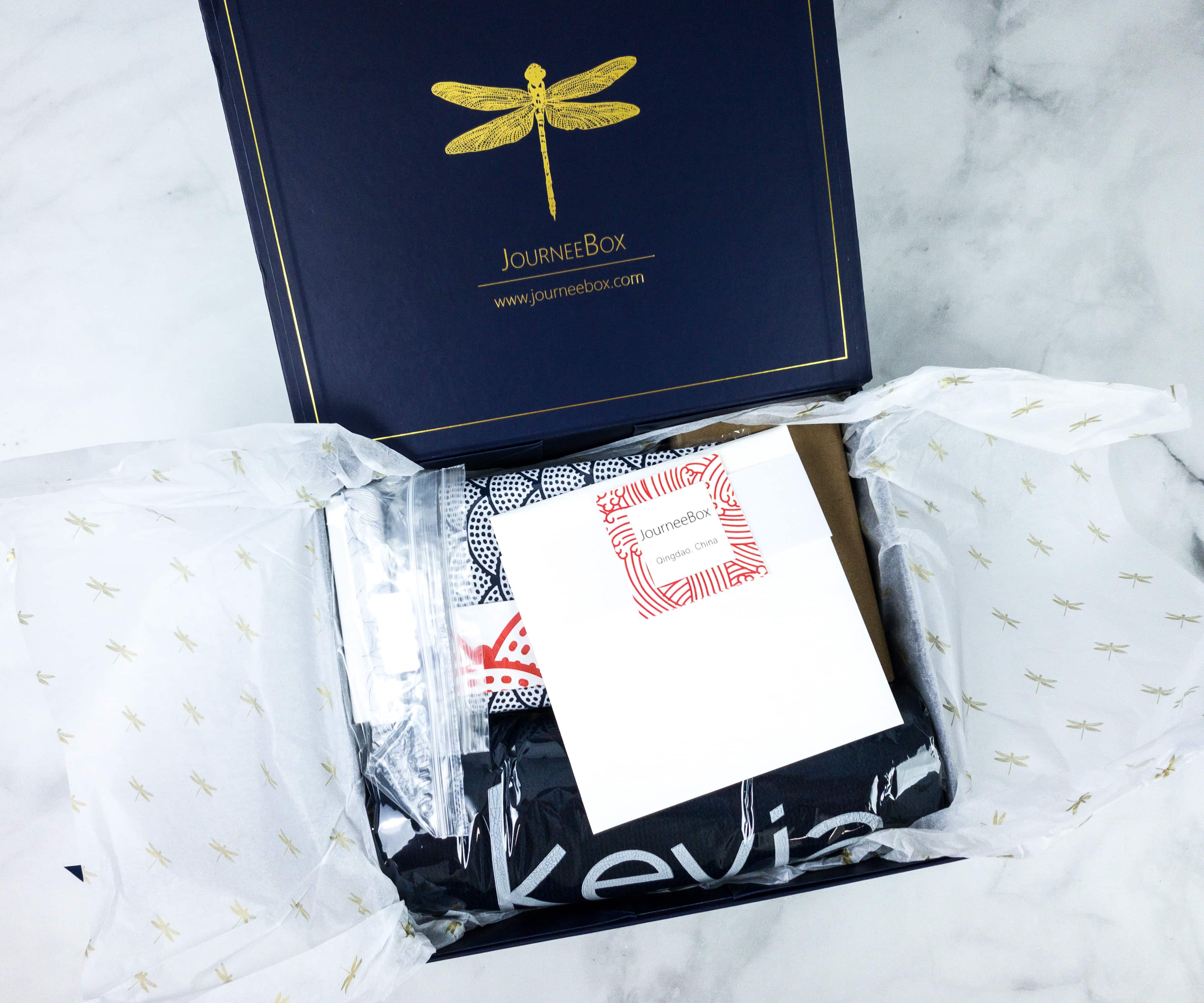 Some of the items came with plastic packaging.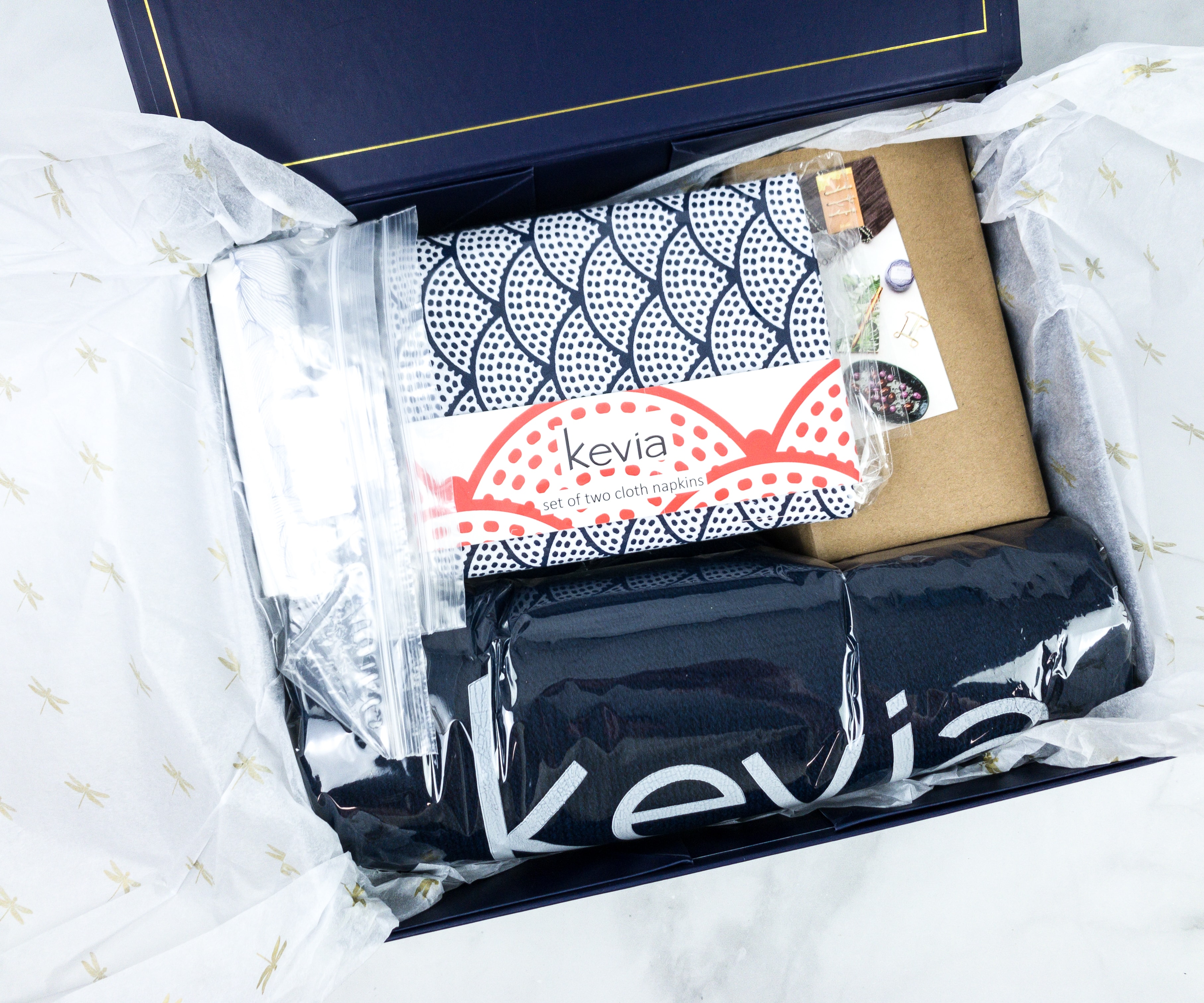 I can't wait to see everything inside!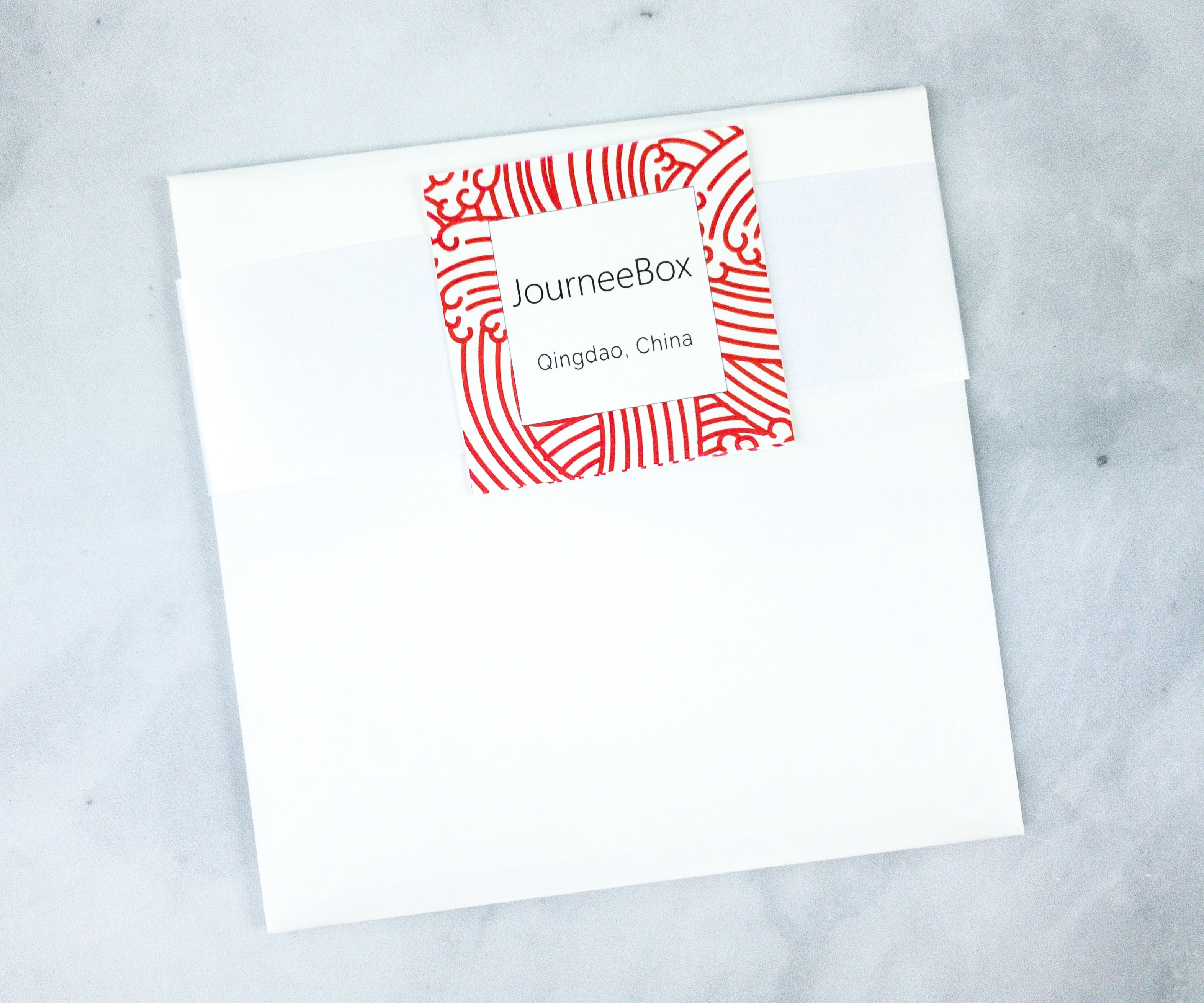 For this box, we got this envelope from Qingdao, China!
There is a card inside with an intricately cut design! It looks elegant and it's held together by a thin red ribbon.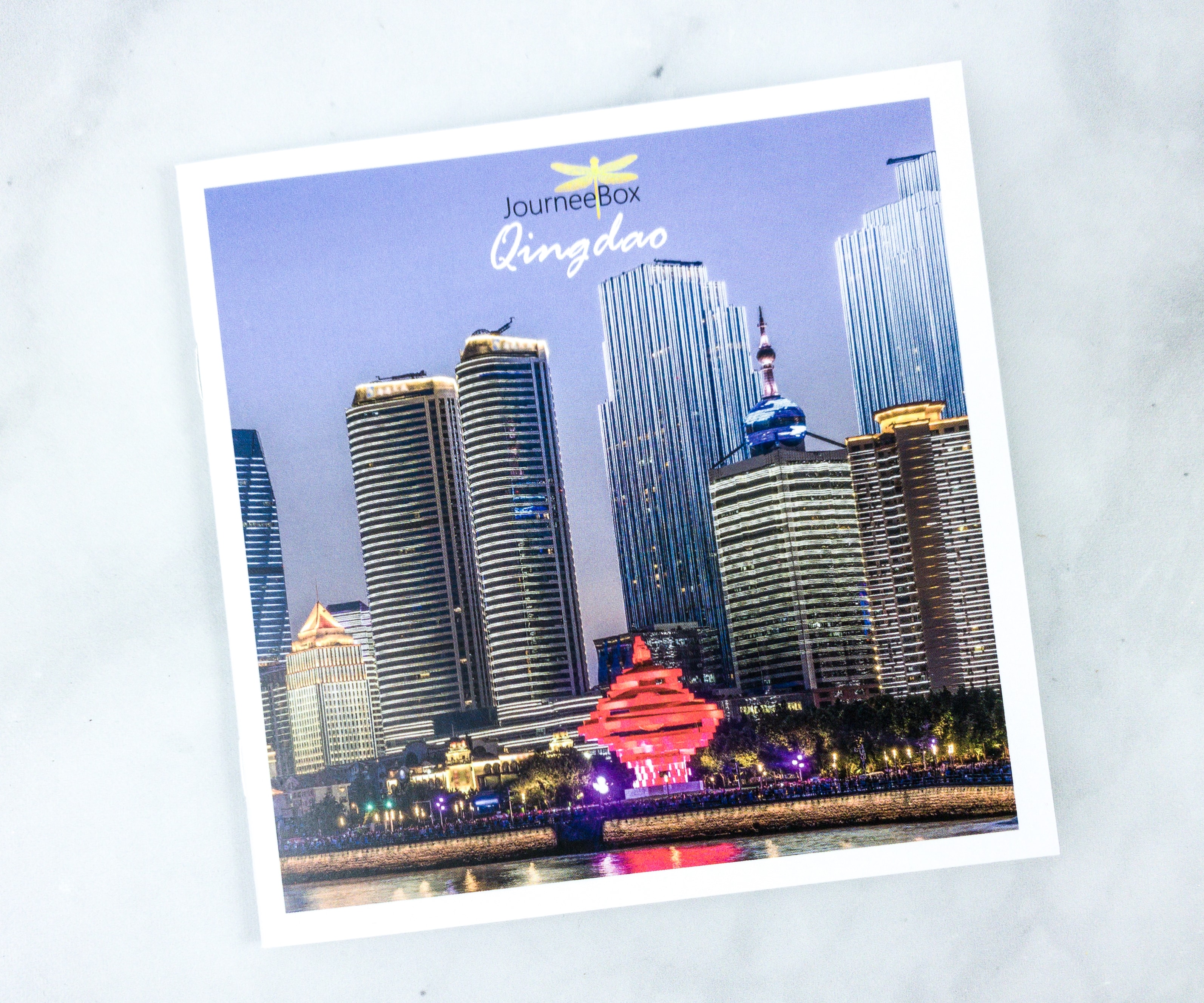 Inside, it contains a picture of the buildings in Qingdao, China! The skyscrapers look amazing!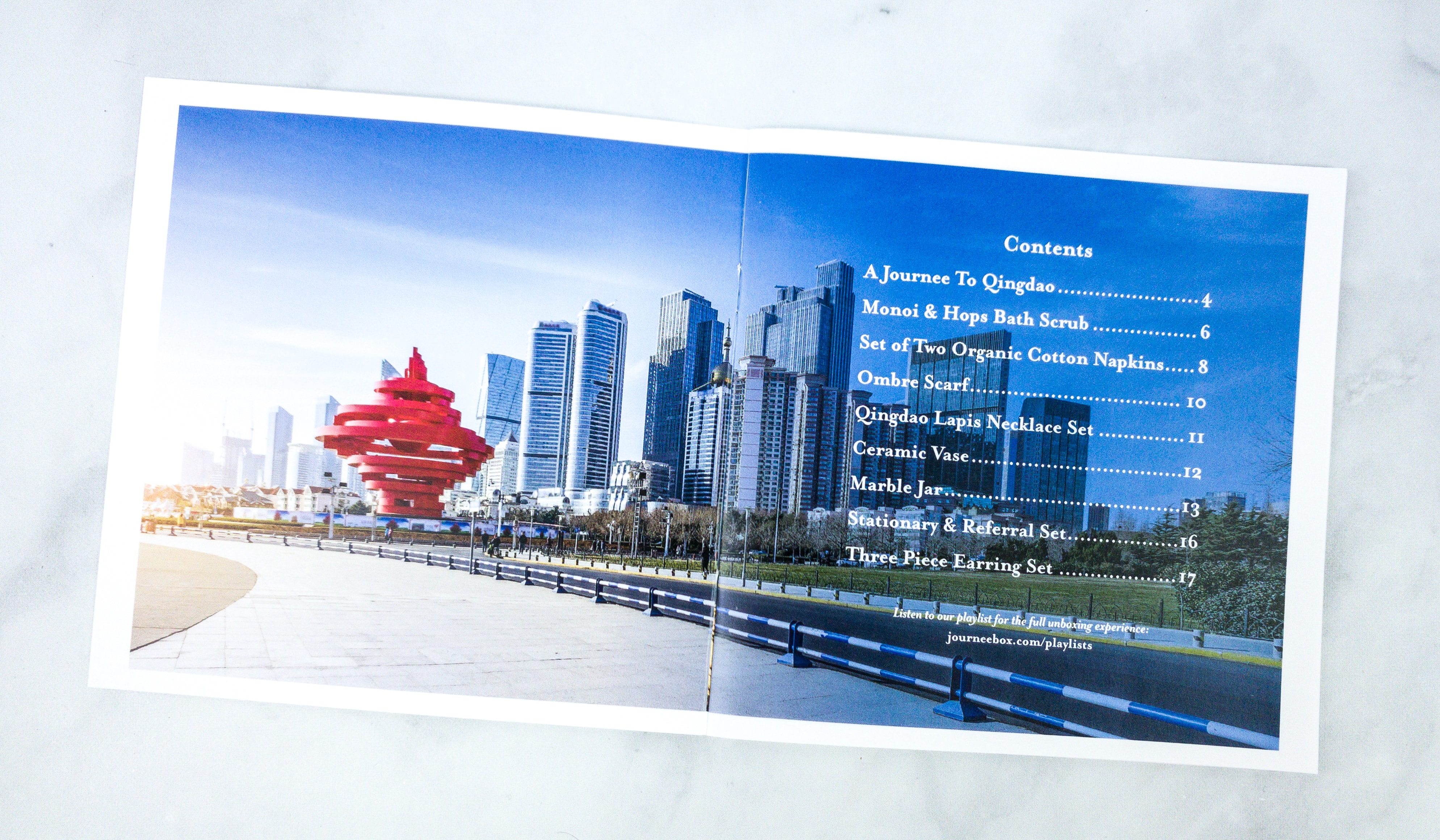 The booklet opens up to the table of contents so you can easily navigate through the pages!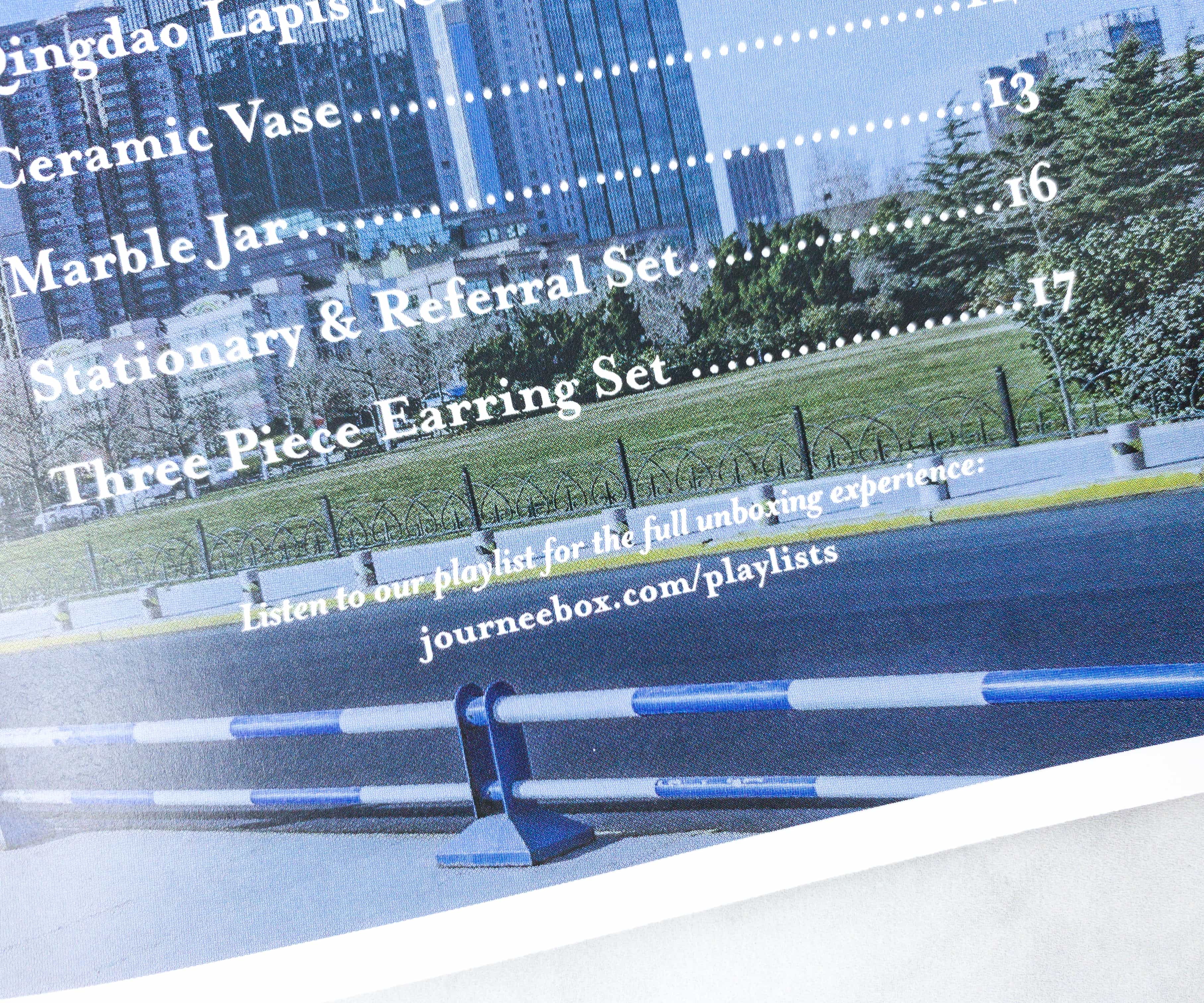 You can also check out the JourneeBox playlist on their website!
On this page, you will see a message from Kevia that introduces us to Qingdao!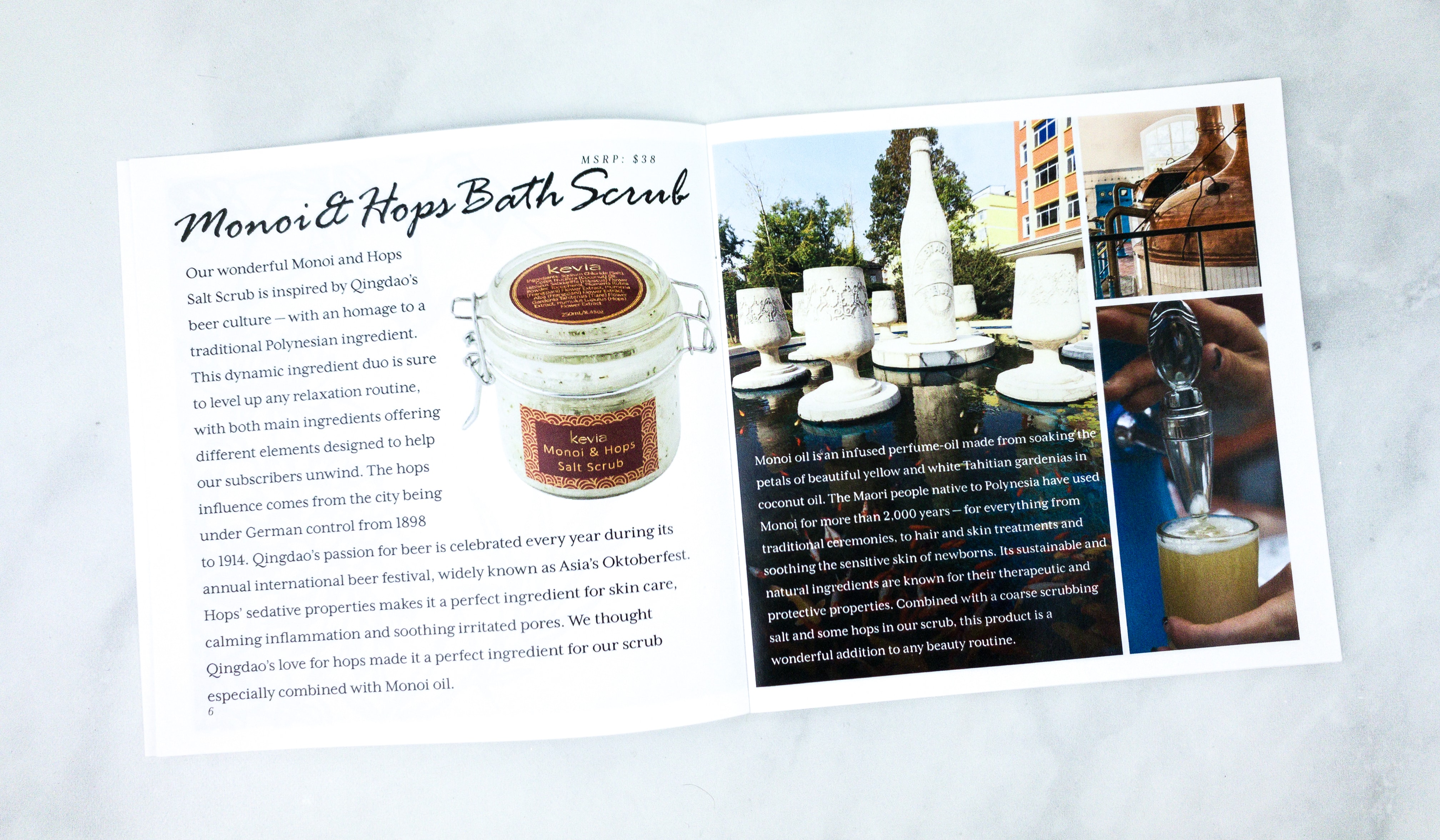 This booklet tells the story behind each inclusion.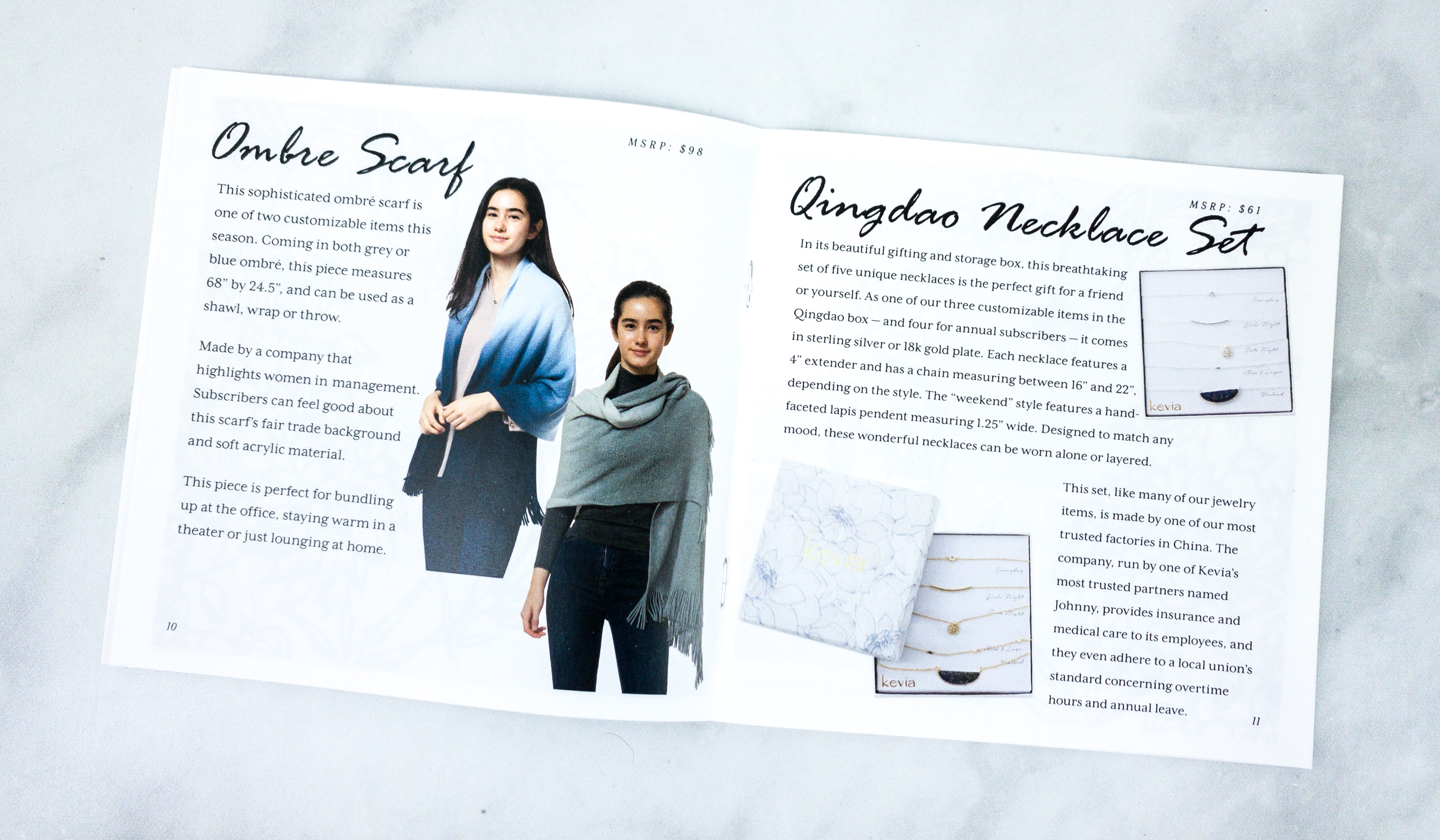 Knowing a lot more about the products will help us appreciate them more!
The included photos are also gorgeous!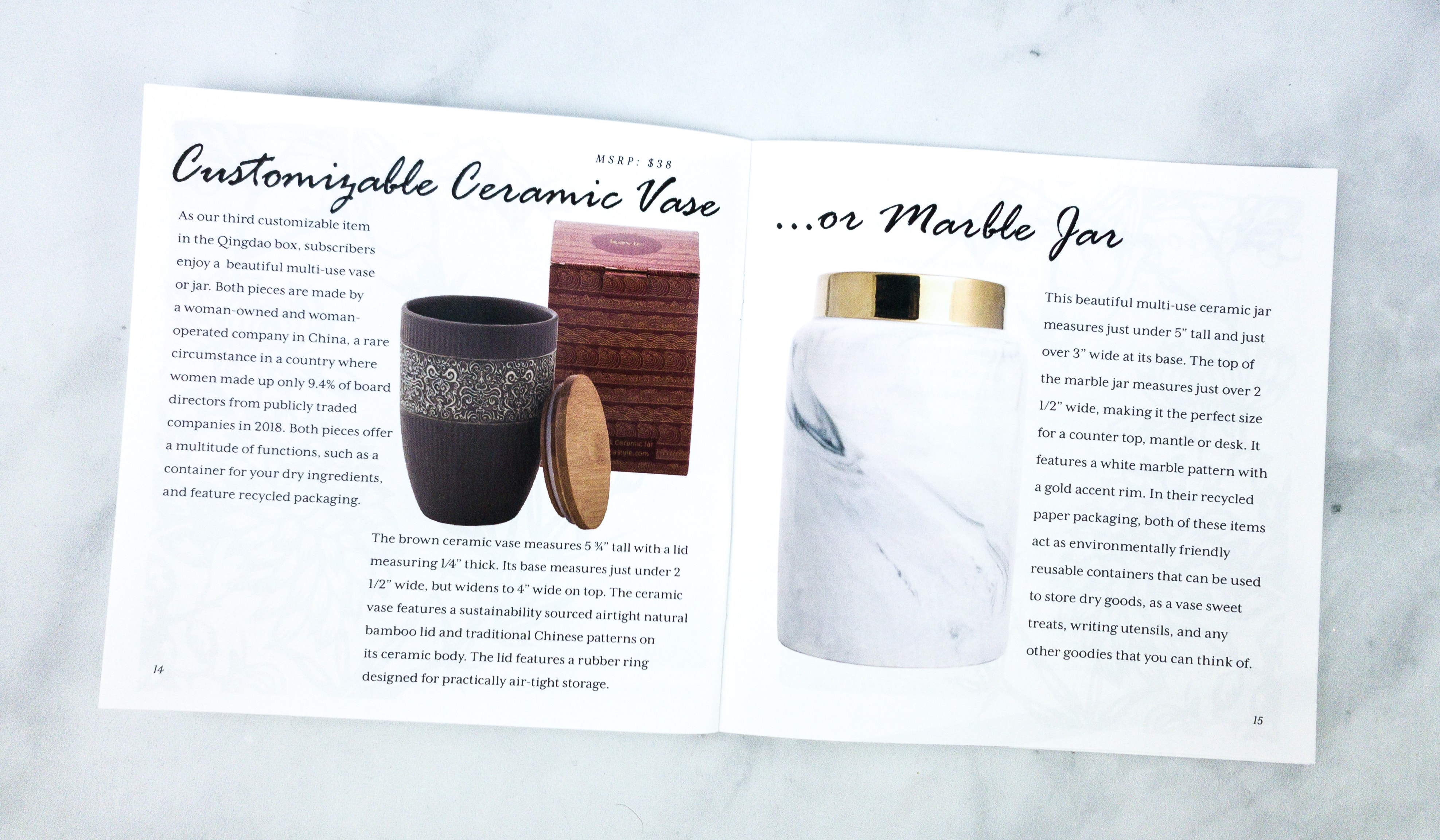 The layout is pretty simple, making it easy on the eyes.
I'm so excited to check everything I got in this month's box! There's also a bonus item for Annual Members!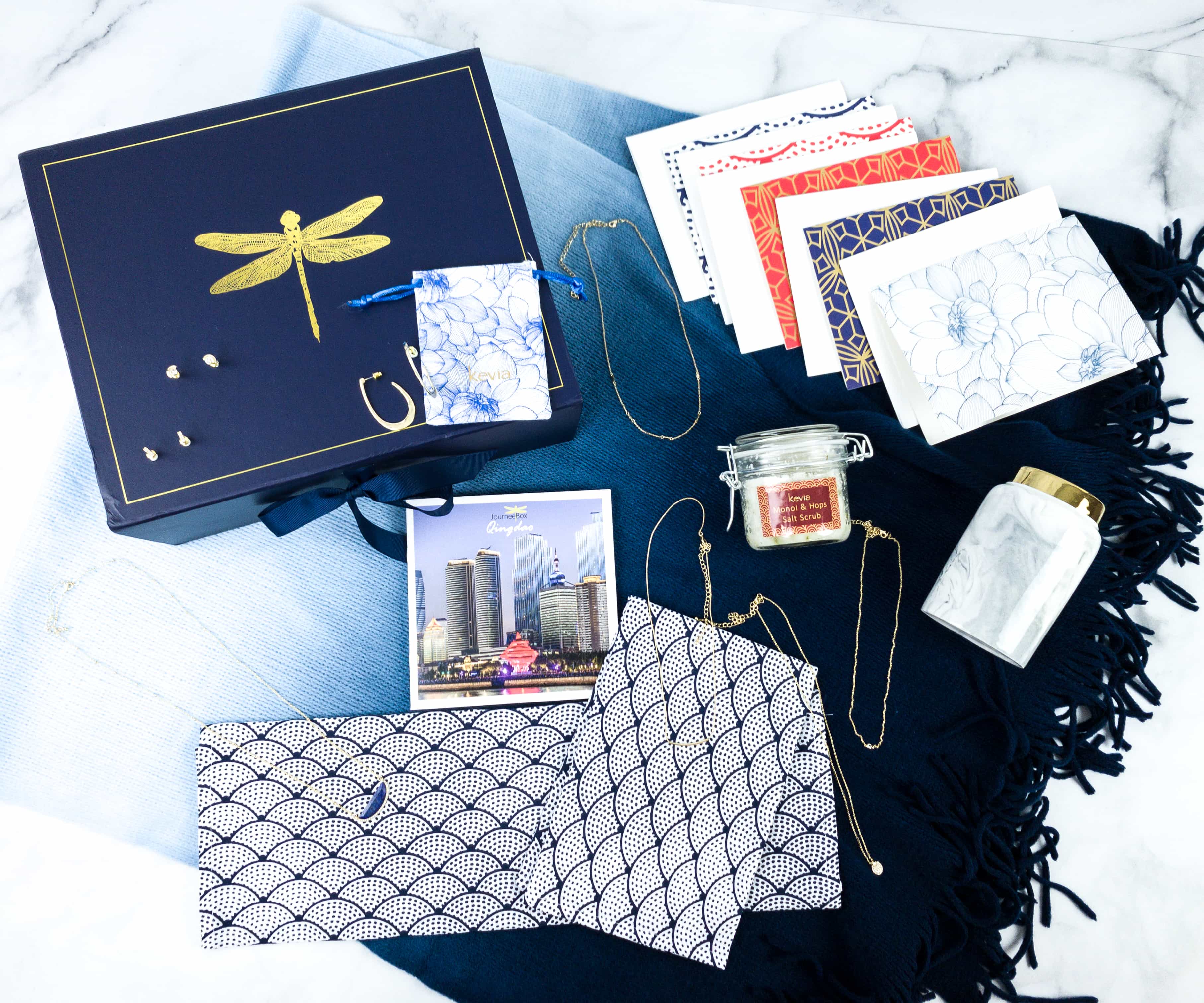 Everything in my Spring 2020 box!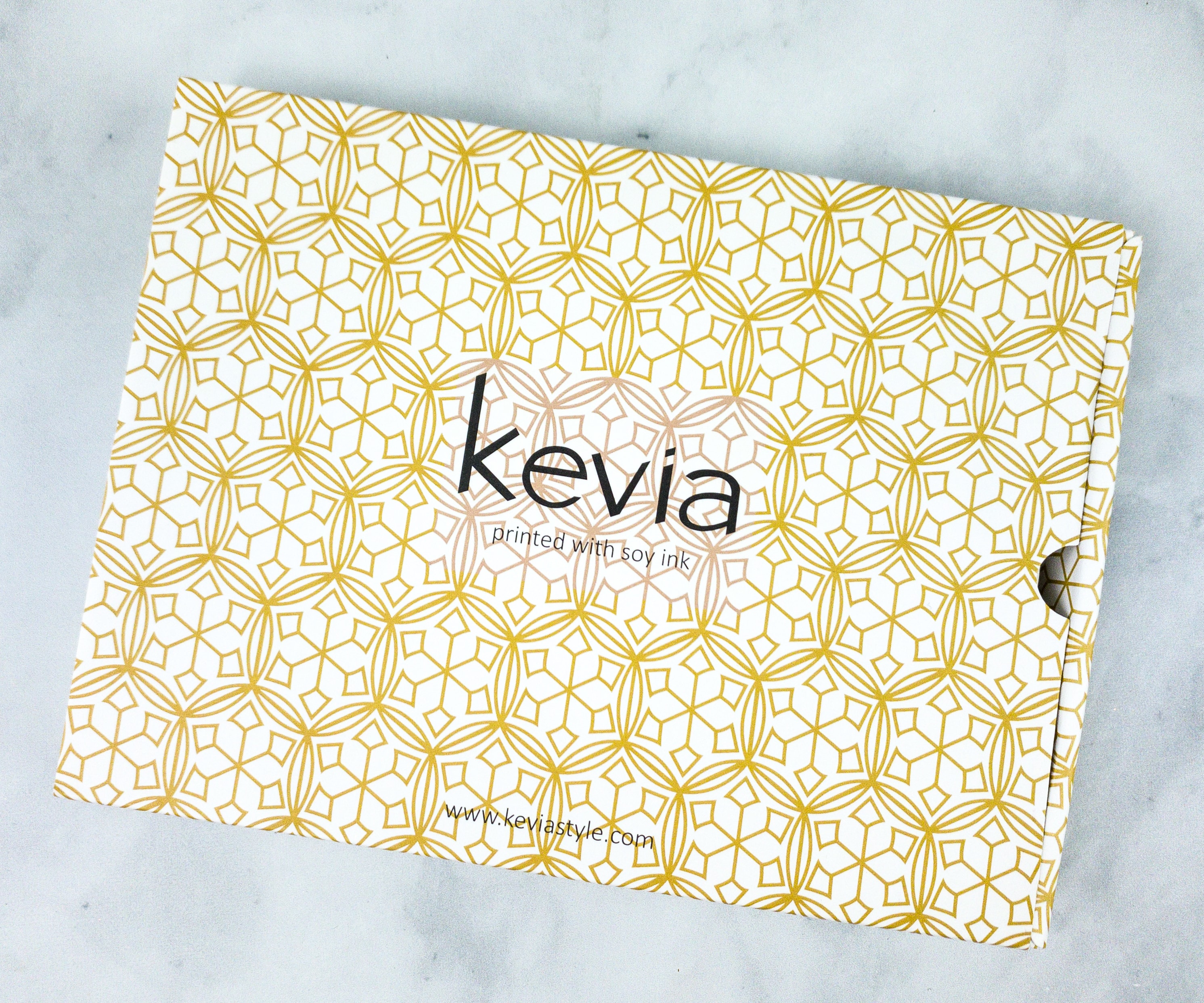 Kevia Stationary & Referral Set. The stationery set was packaged in an elegant, reusable box. It looks so pretty, I want it on my desk!
The box slides open on the side to reveal the contents. According to the label, these were printed with soy ink.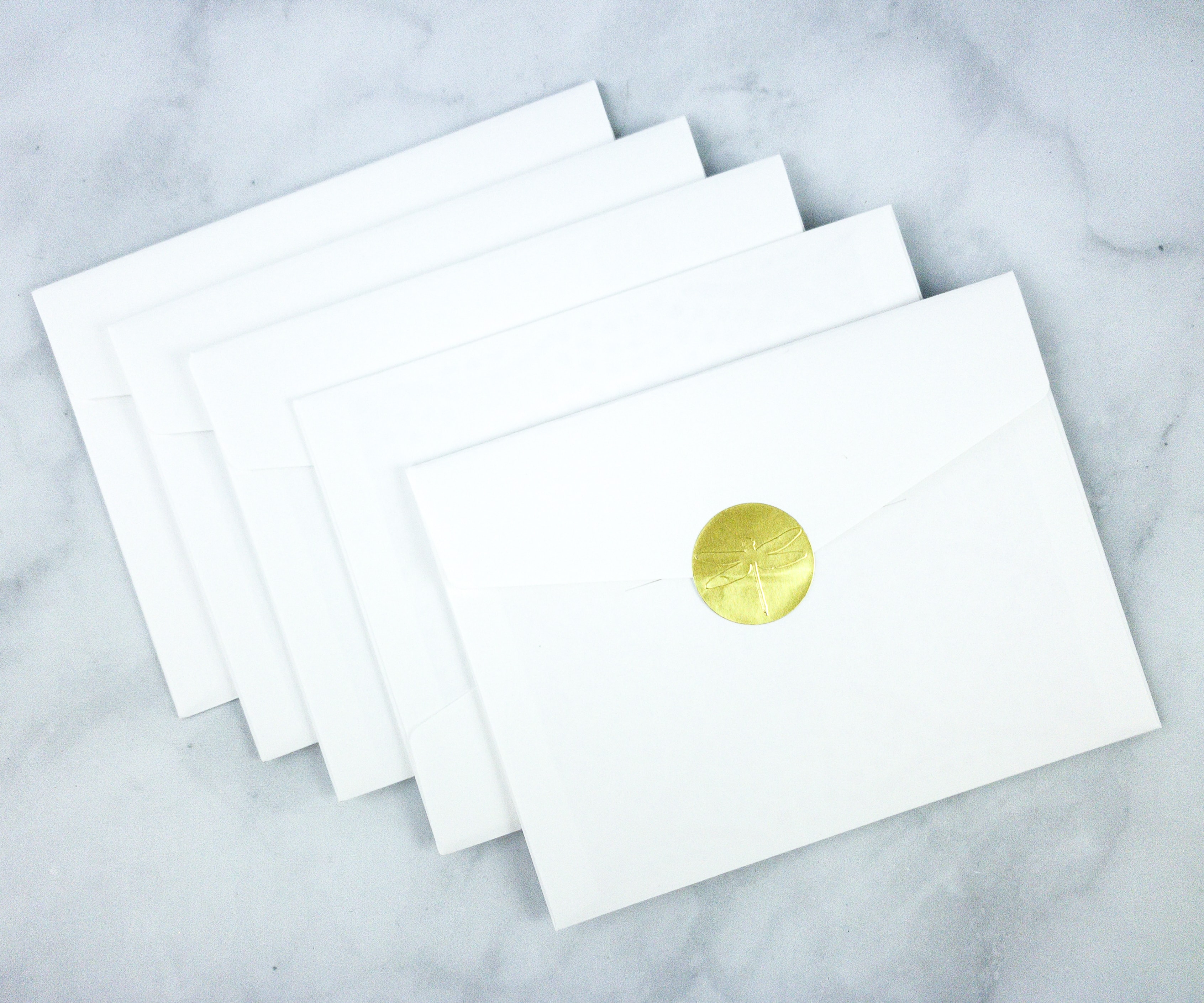 There are five plain white envelopes, with gold-colored JourneeBox stickers for sealing.
Each piece comes with a referral card.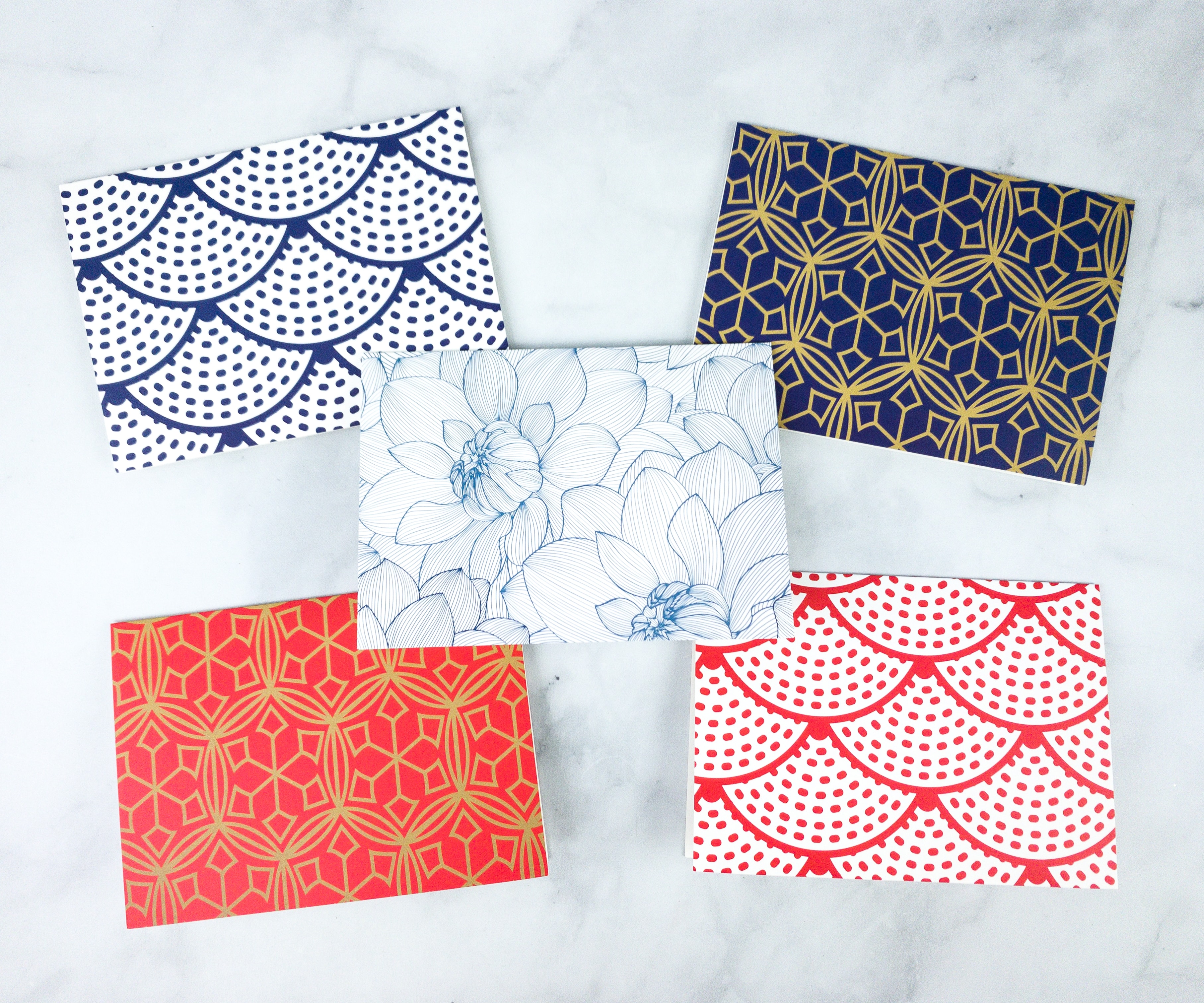 The main cards have intricate designs, inspired by the Chinese art of paper cutting. The colors are fun and vibrant!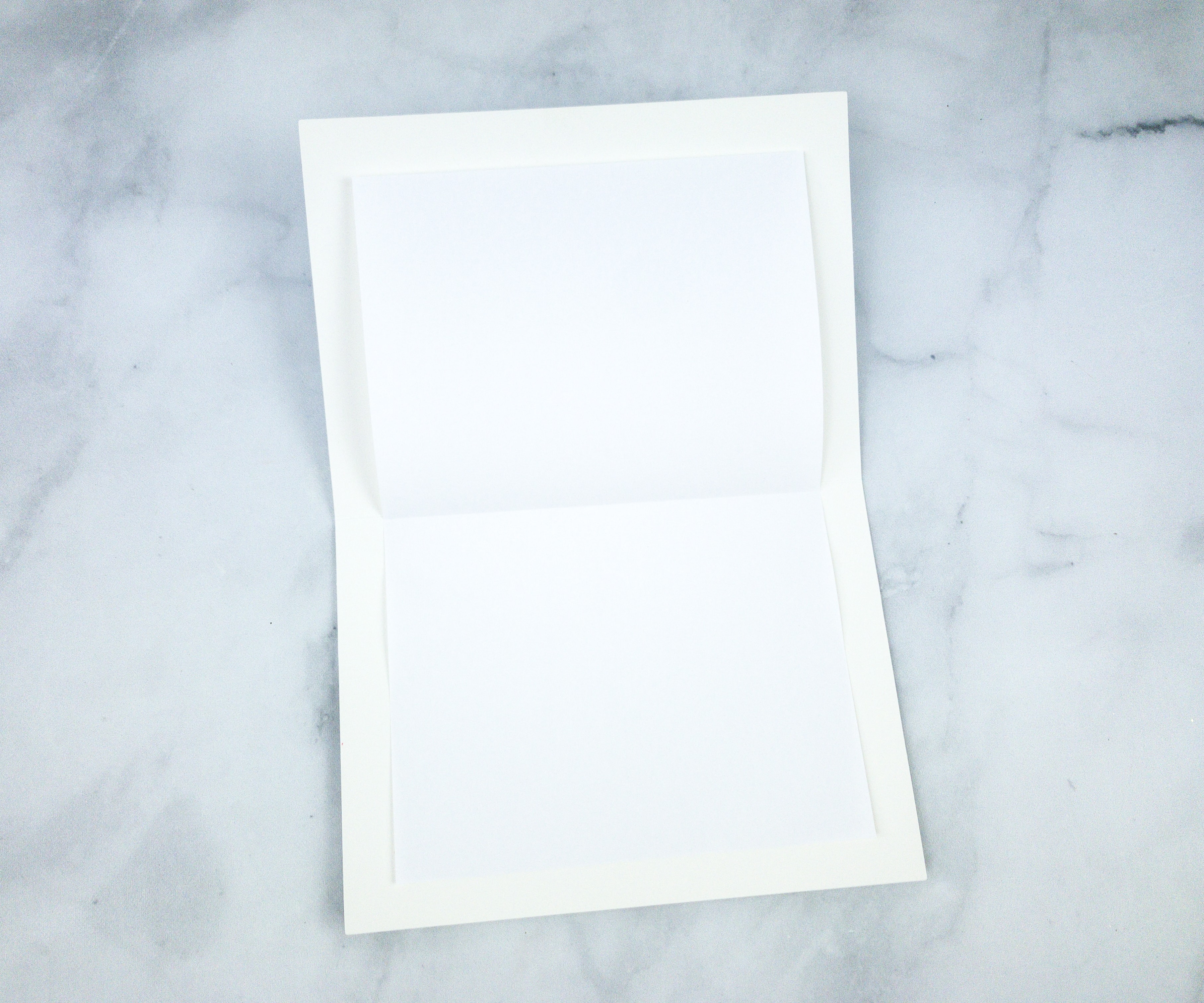 Inside, it's blank so you can write your message for a friend or a family member. This stationery set is made with recycled paper, so it's also eco-friendly.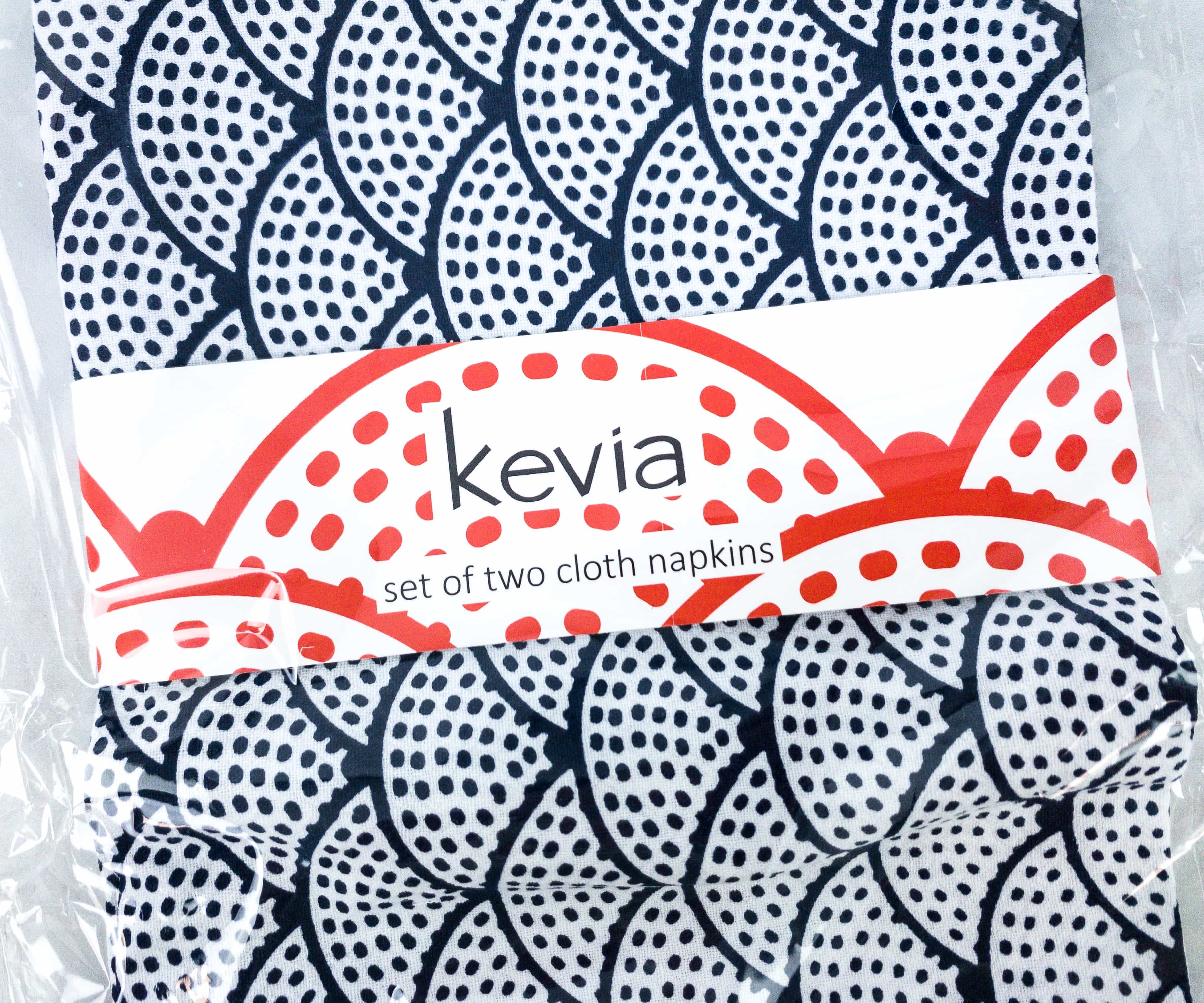 Kevia Set of Two Organic Napkins. Napkins are a must for any table setting. I'm glad to get new ones in this box!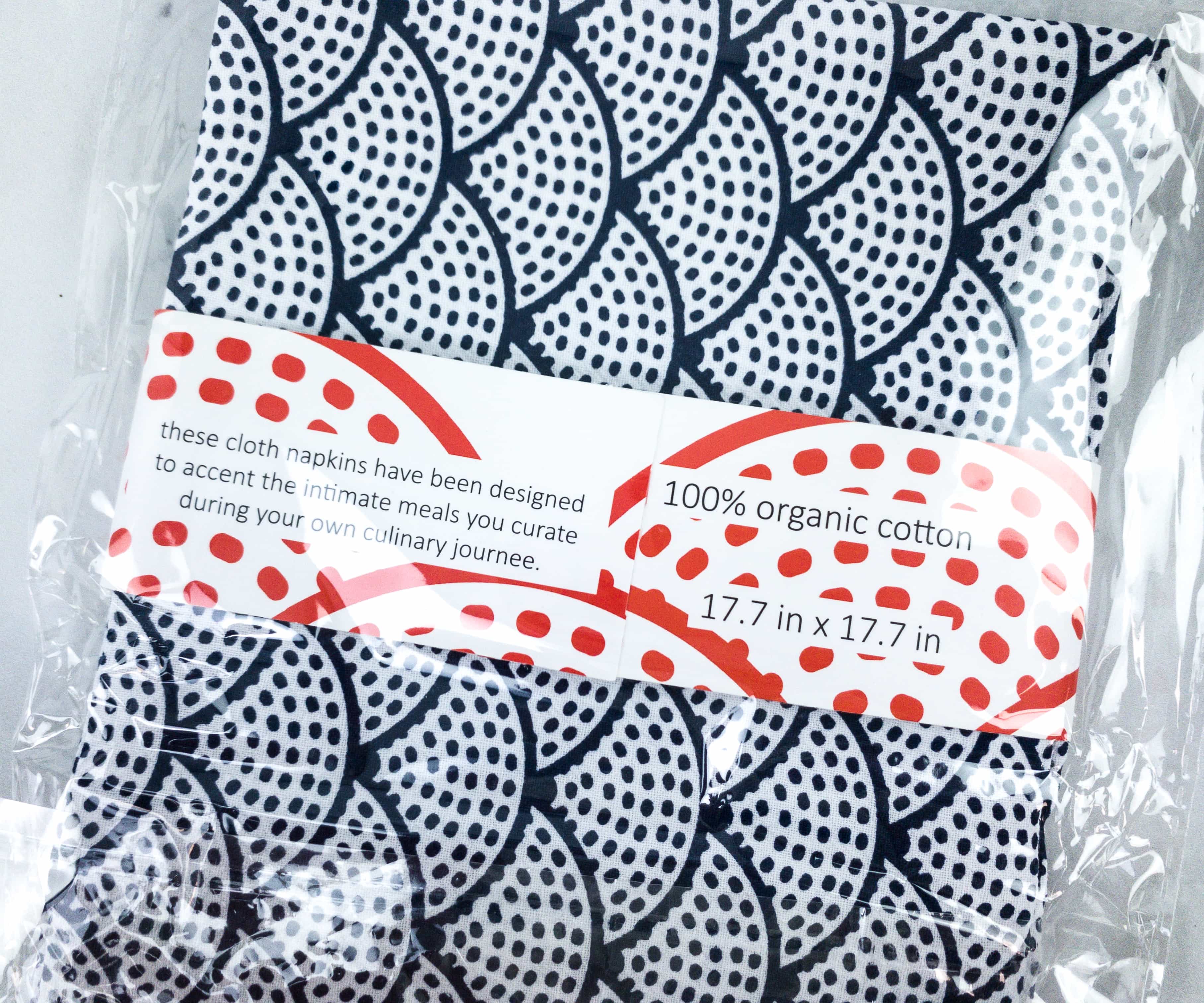 According to the label, these are made with organic cotton. Each piece measures 17.7 inches x 17.7 inches.
There's a pair of napkins, both featuring the same traditional Chinese wave pattern. I love it because it adds flair to our dinner table! Plus, it is reusable, so less waste!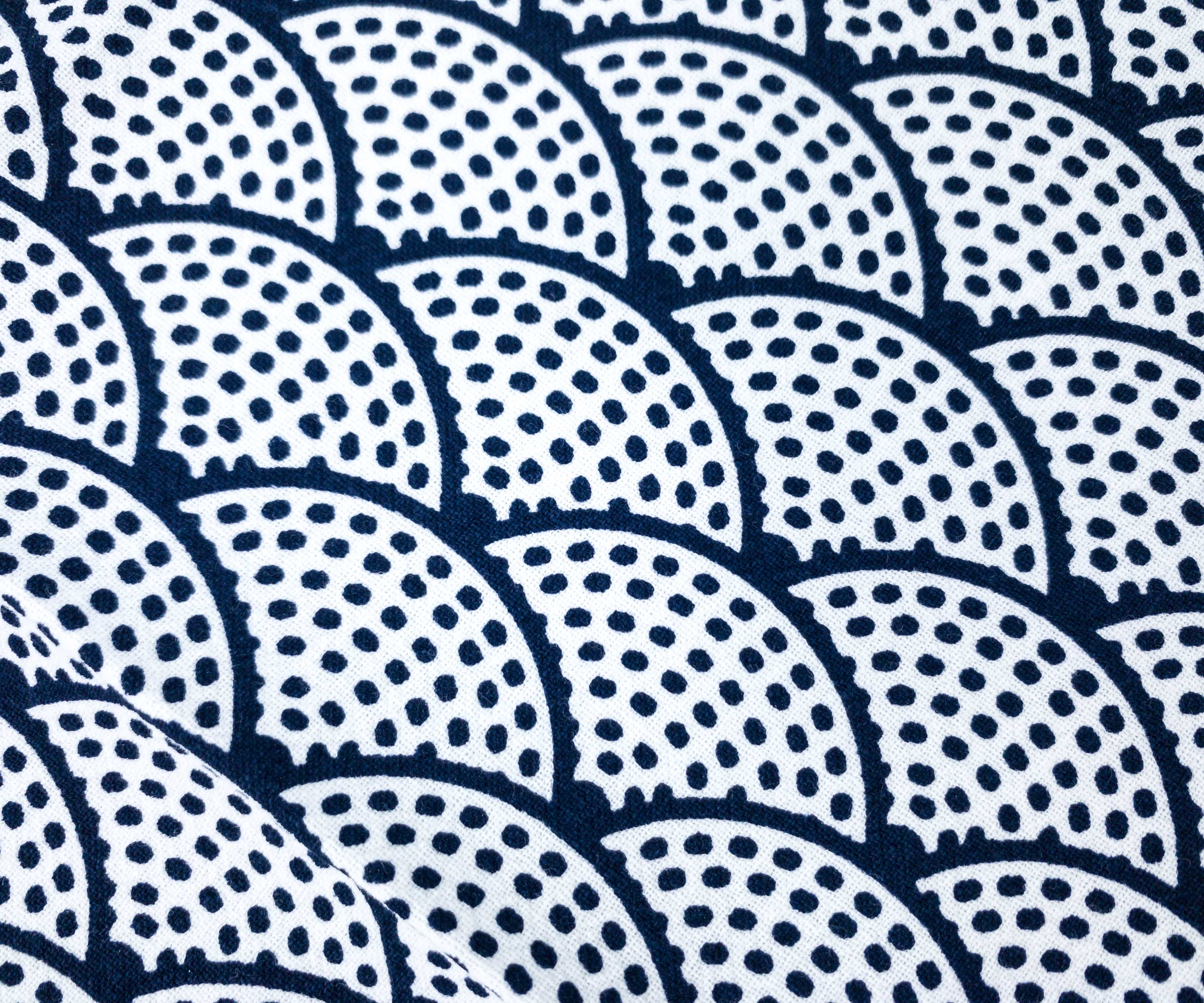 I also like how the dark navy blue color is neutral and can be easily paired with another color.
Kevia Qingdao Necklace Set – This is one of the three customizable items in the Qingdao box (four for annual subscribers)! The necklace set is packed in a gorgeous box, perfect for gifting or for storage purposes.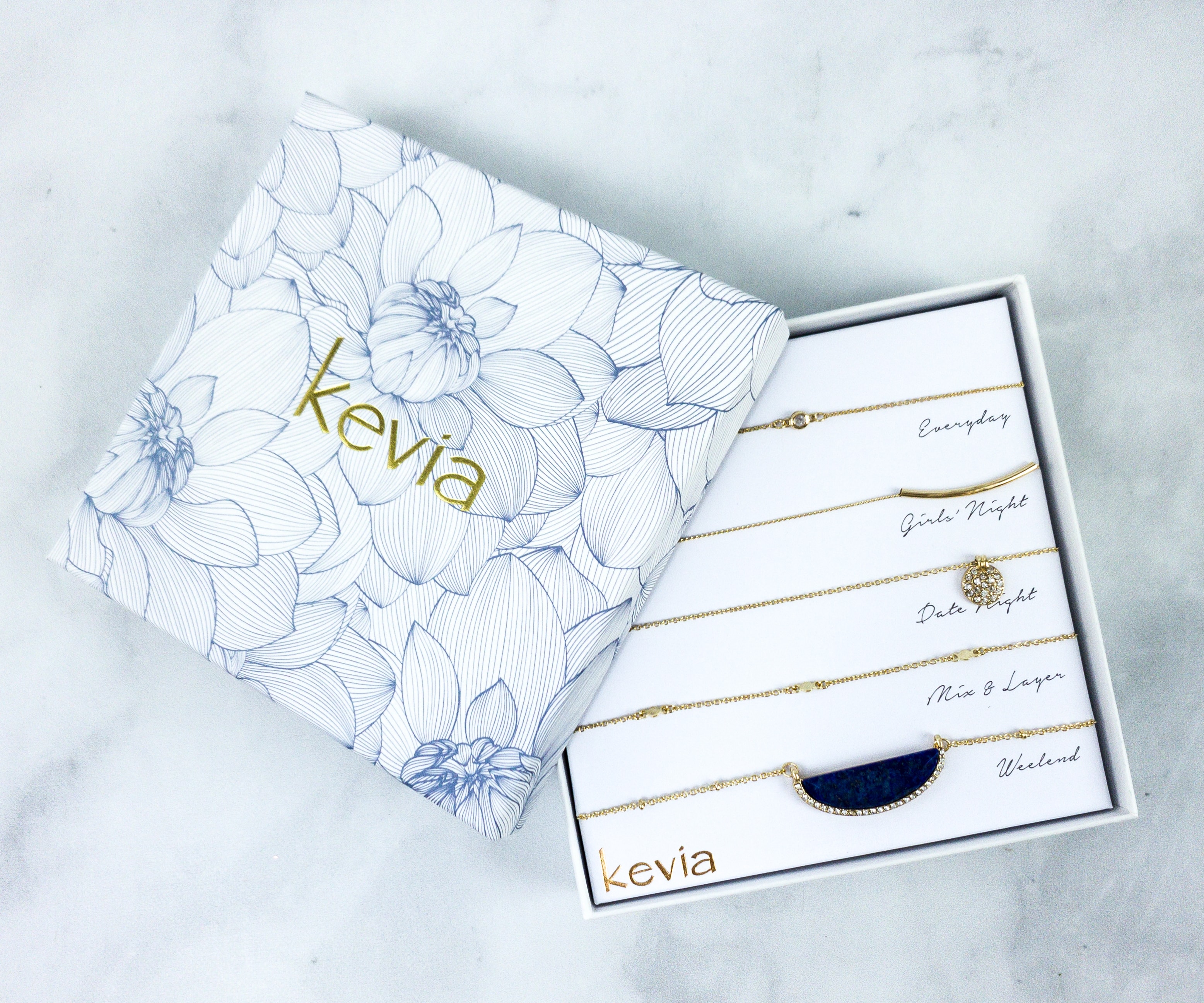 When I removed the lid, it revealed five gorgeous necklaces, neatly wrapped around a piece of cardboard. Subscribers can choose from sterling silver or 18k gold-plated pieces, and I chose gold!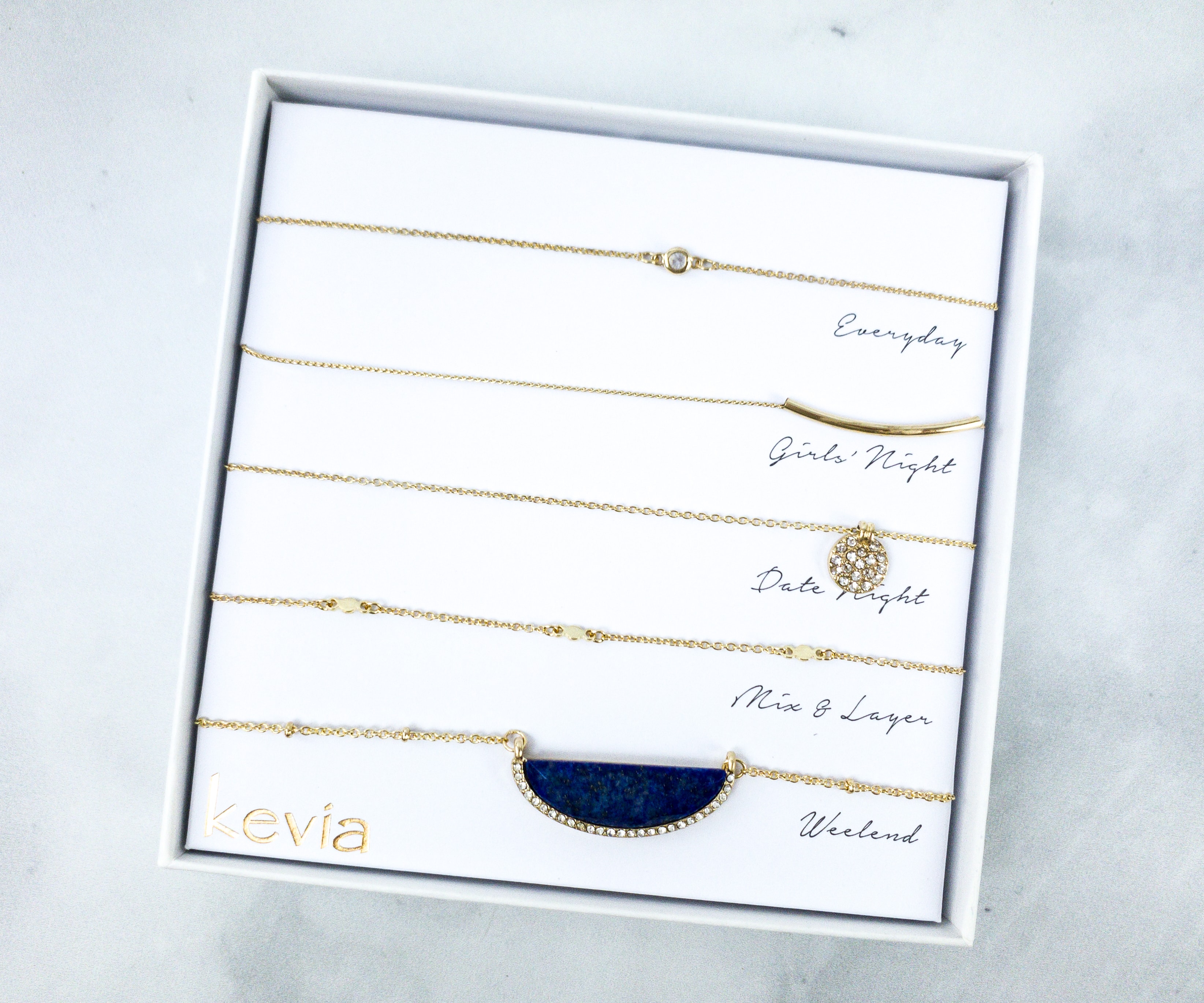 There's a suggested occasion for each necklace but, of course, you can still wear whatever you like, whenever!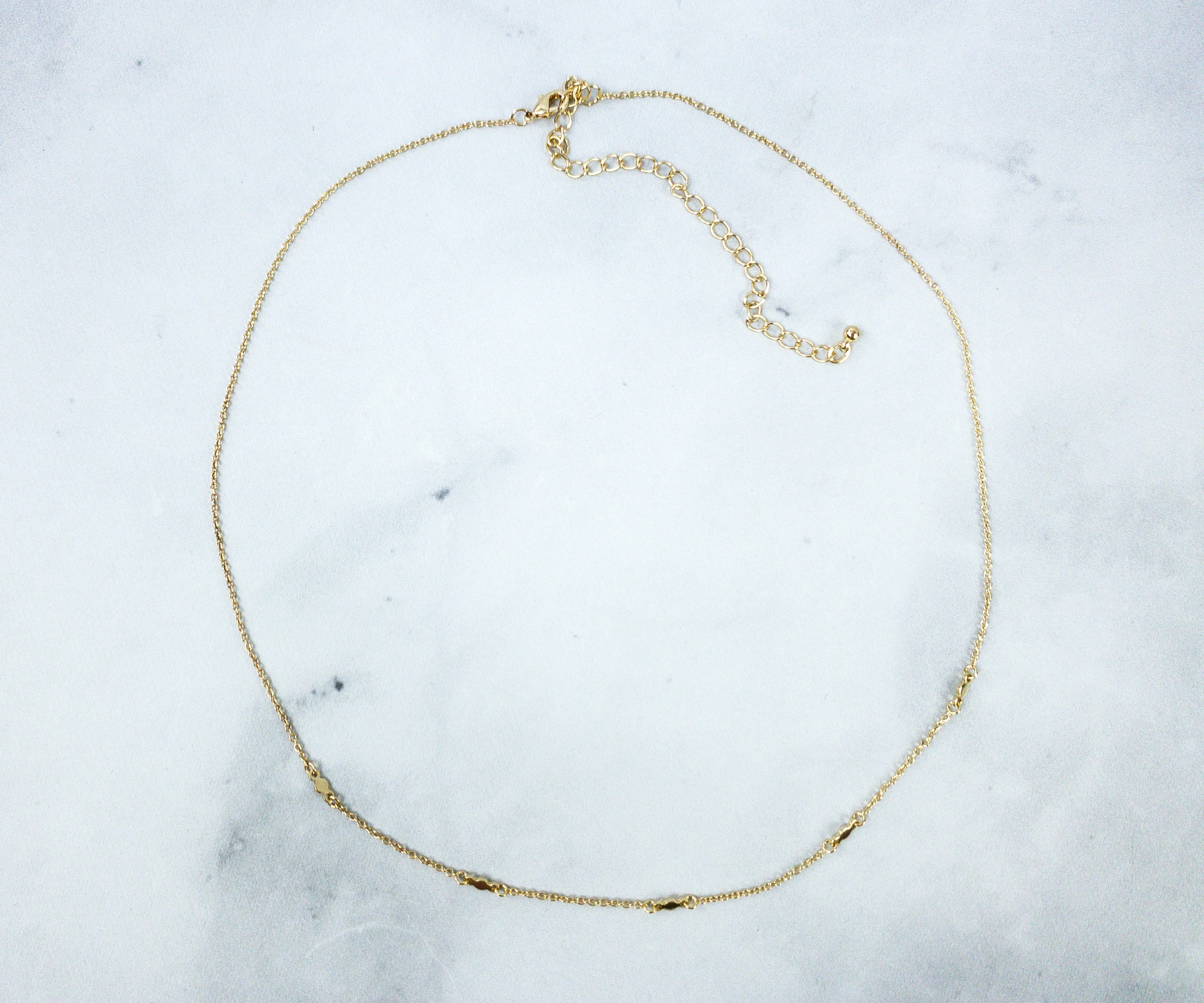 This one says it's best for mixing and layering because the pattern is simple. It's on the shorter side so you can match this with one of the longer pieces from this set or even some of your own. It still looks great when worn as it is, though. Something you can use on a daily basis!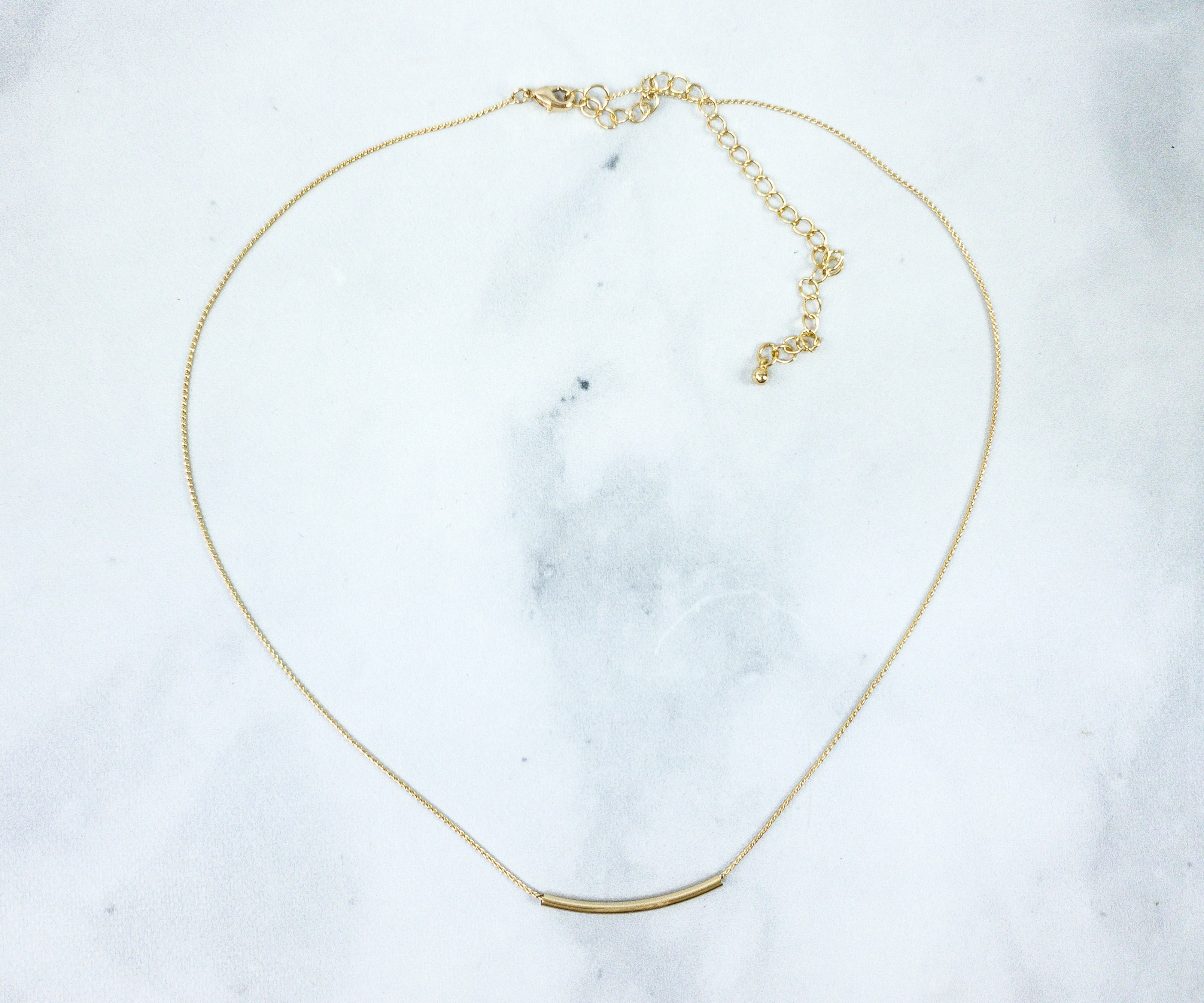 The next necklace is recommended for a girl's night out. The single bended bar looks classic and would match any outfit!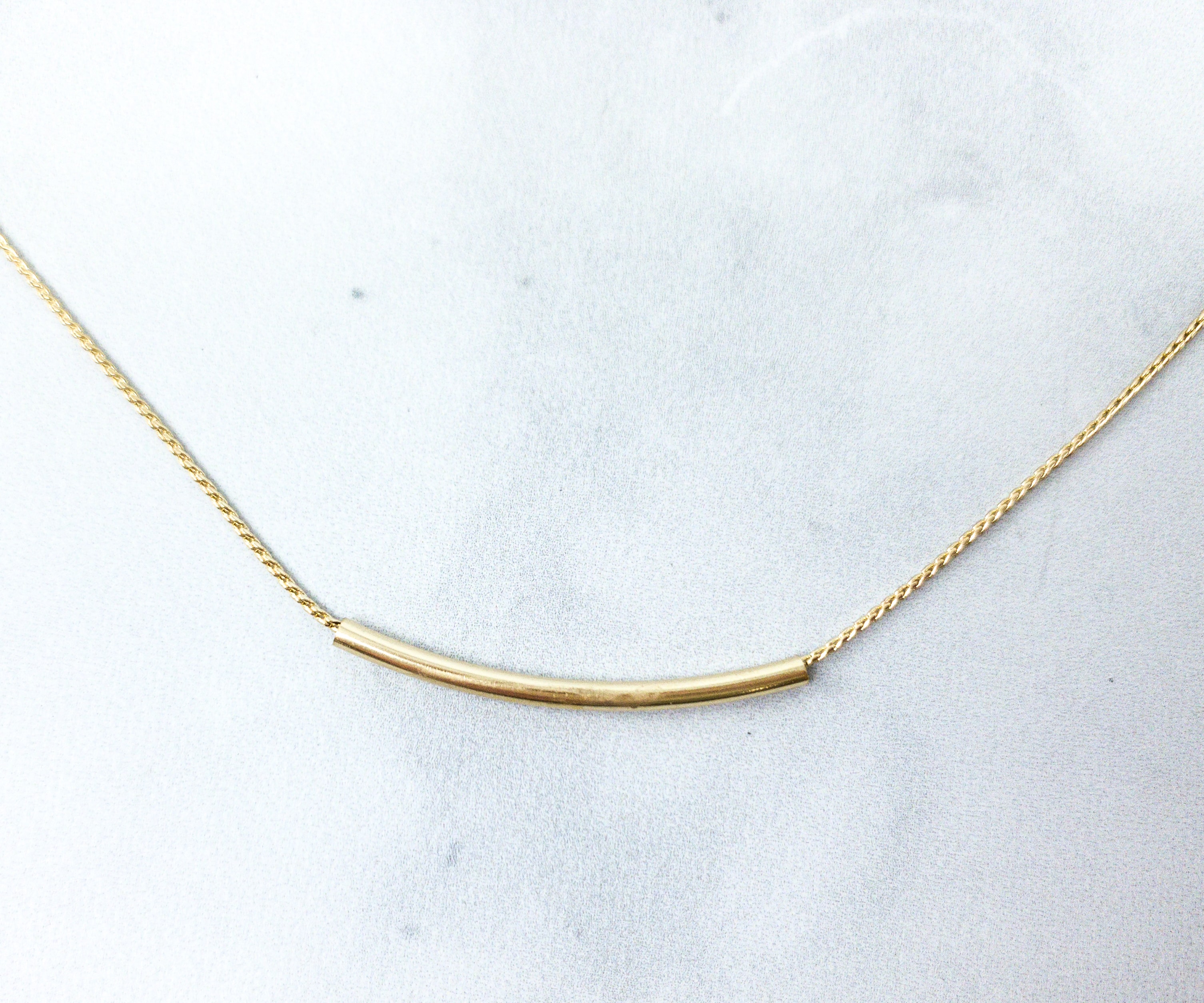 This one is also on the shorter side but you can adjust how you wear it since all the necklaces come with a built-in 4-inch extender.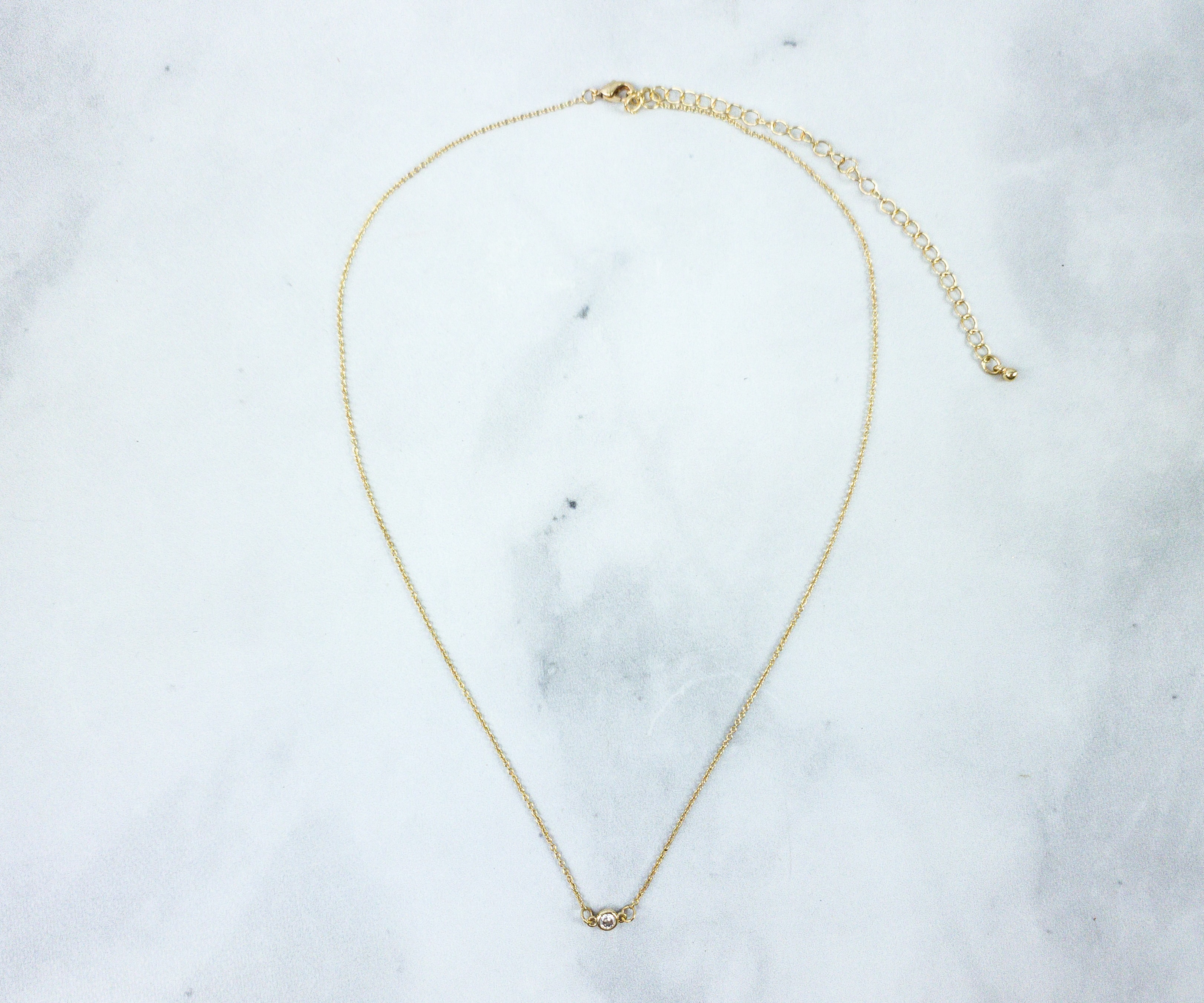 This is my favorite from the set!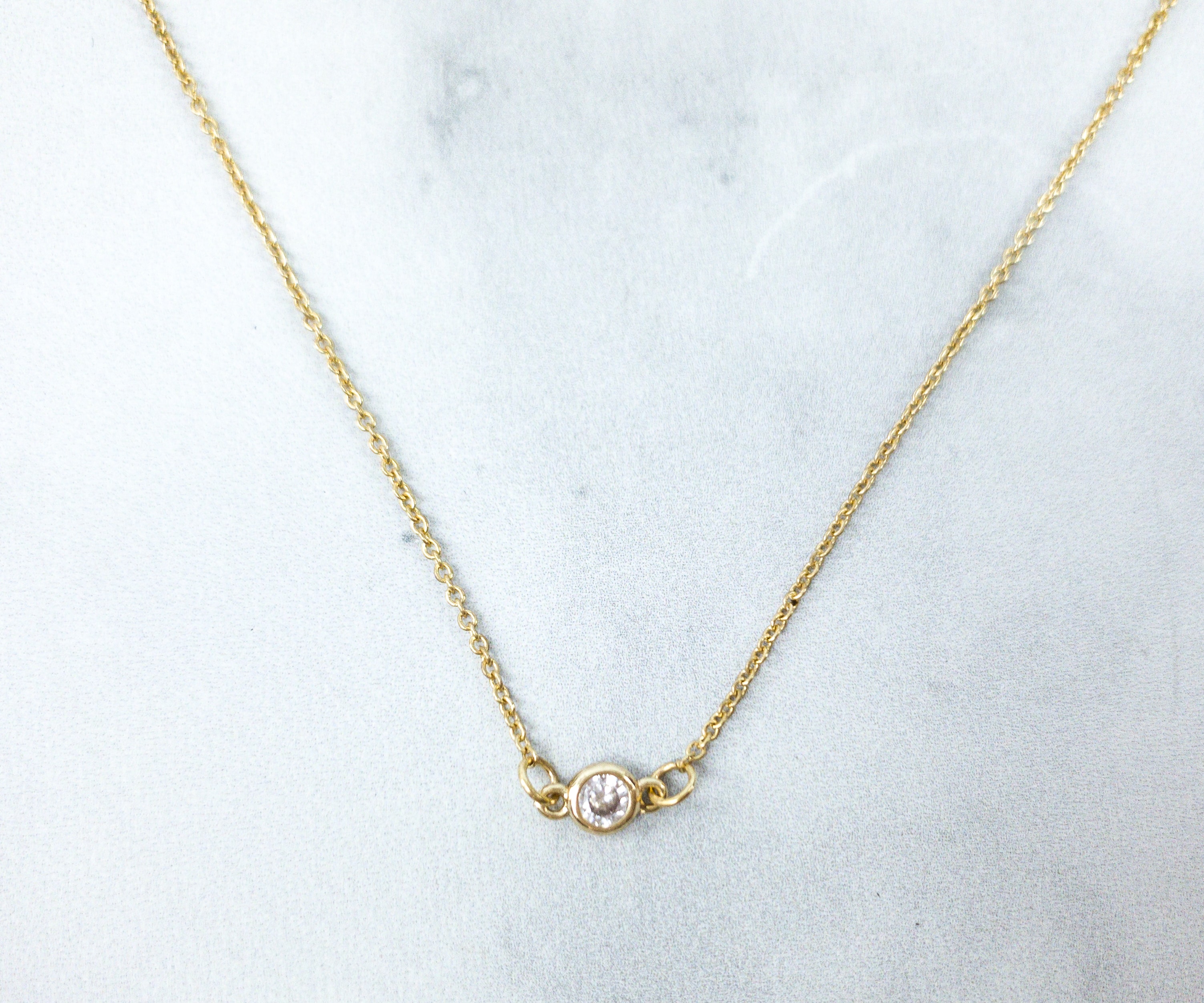 That single pendant is so dainty, it truly is great for everyday use! But just like the others, you can mix, match and layer this up to create more looks!
This piece says that it's dedicated for date night and I just couldn't agree more. The pendant is adorned with small white stones.
This one hangs longer than the others so it's great! I think this would go well with a pretty dress or a cute blouse.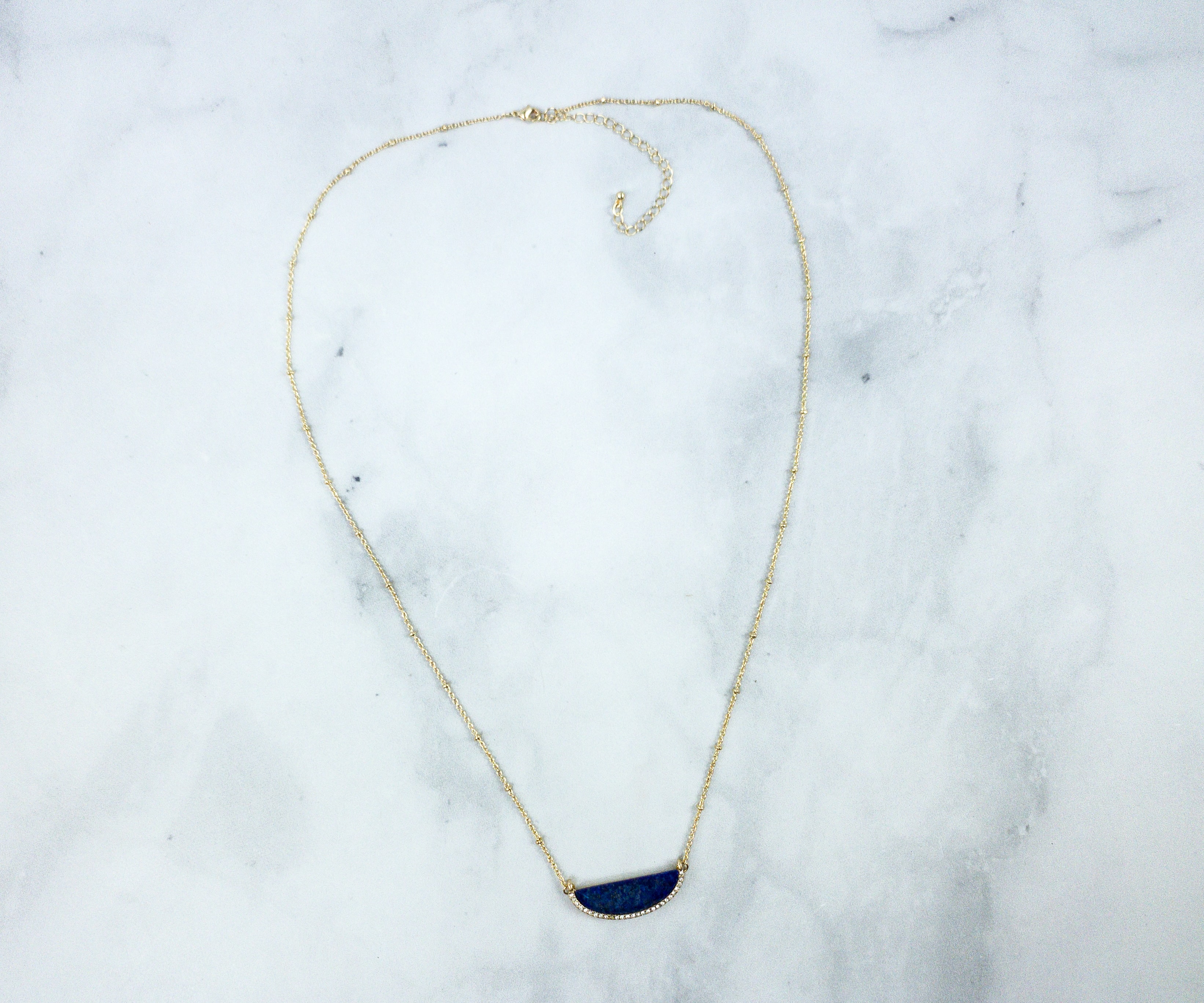 The last necklace is ideal for adding flair to weekend looks. This is the longest when worn and it has a striking blue stone for a pendant!
The lapis lazuli stone has a beautiful blue color that compliments the gold chain and the white stones really well!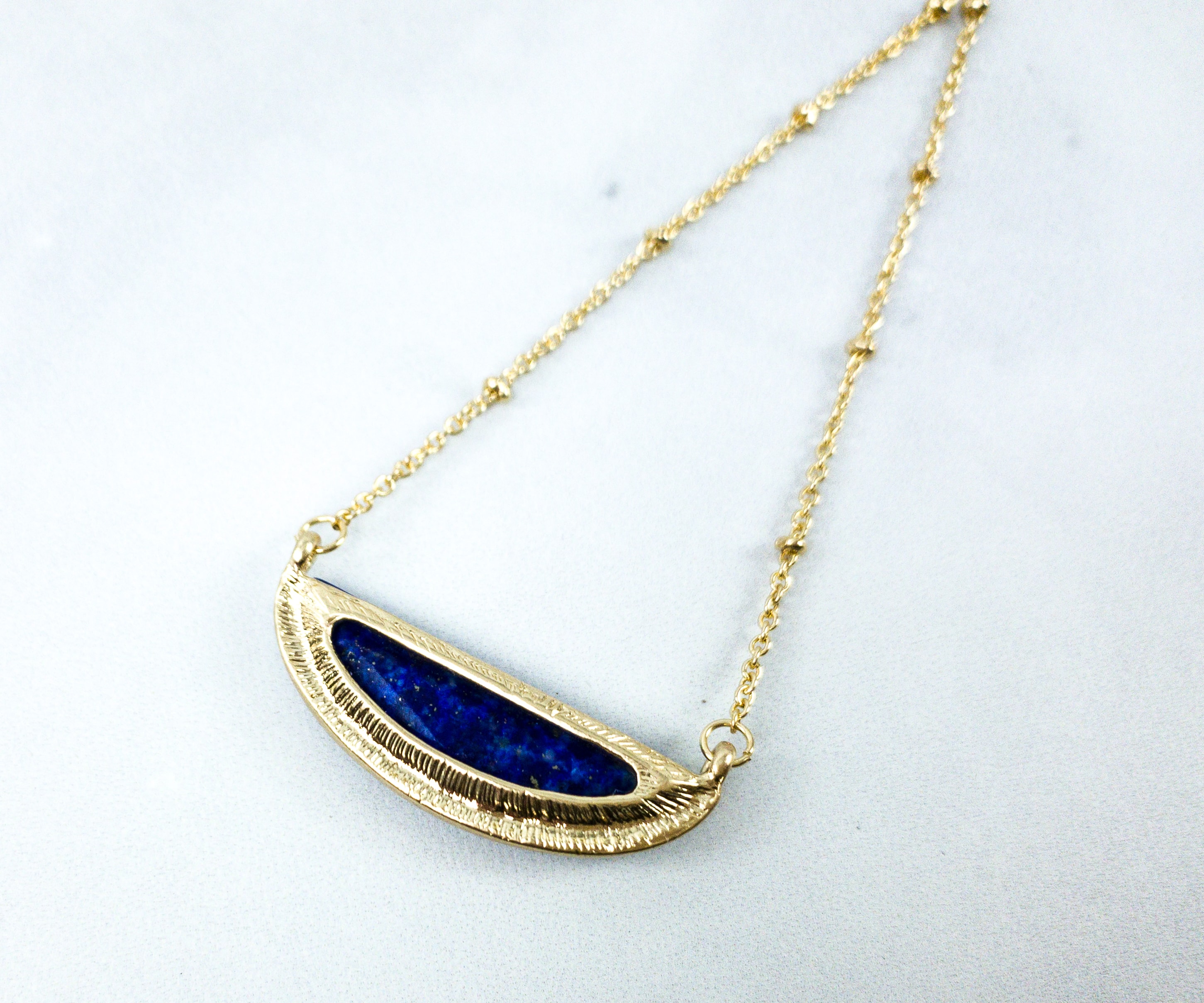 You can also see the stone even on the back side of the pendant and it still looks stunning! Lapis Lazuli is known to be one of the most sought after stones in history because it is the universal symbol of wisdom and truth.
Kevia Three Pair Earring Set. The earring set is an exclusive item for annual subscribers. It was packed in a drawstring pouch with the golden Kevia branding.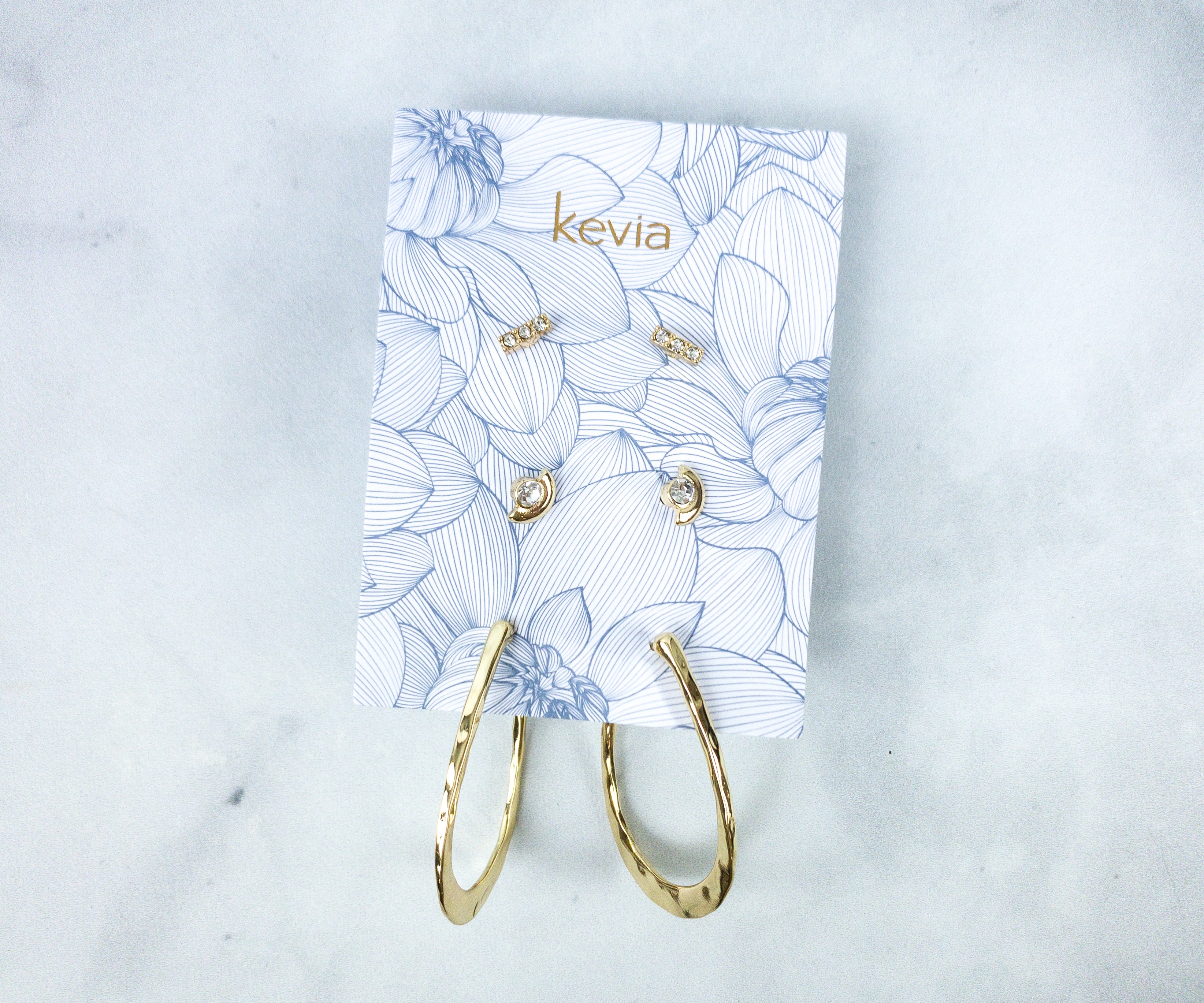 Inside the pouch are three pairs of gold-plated earrings! Annual subscribers could choose between sterling silver or 18k gold-plated. I chose the gold-plated ones!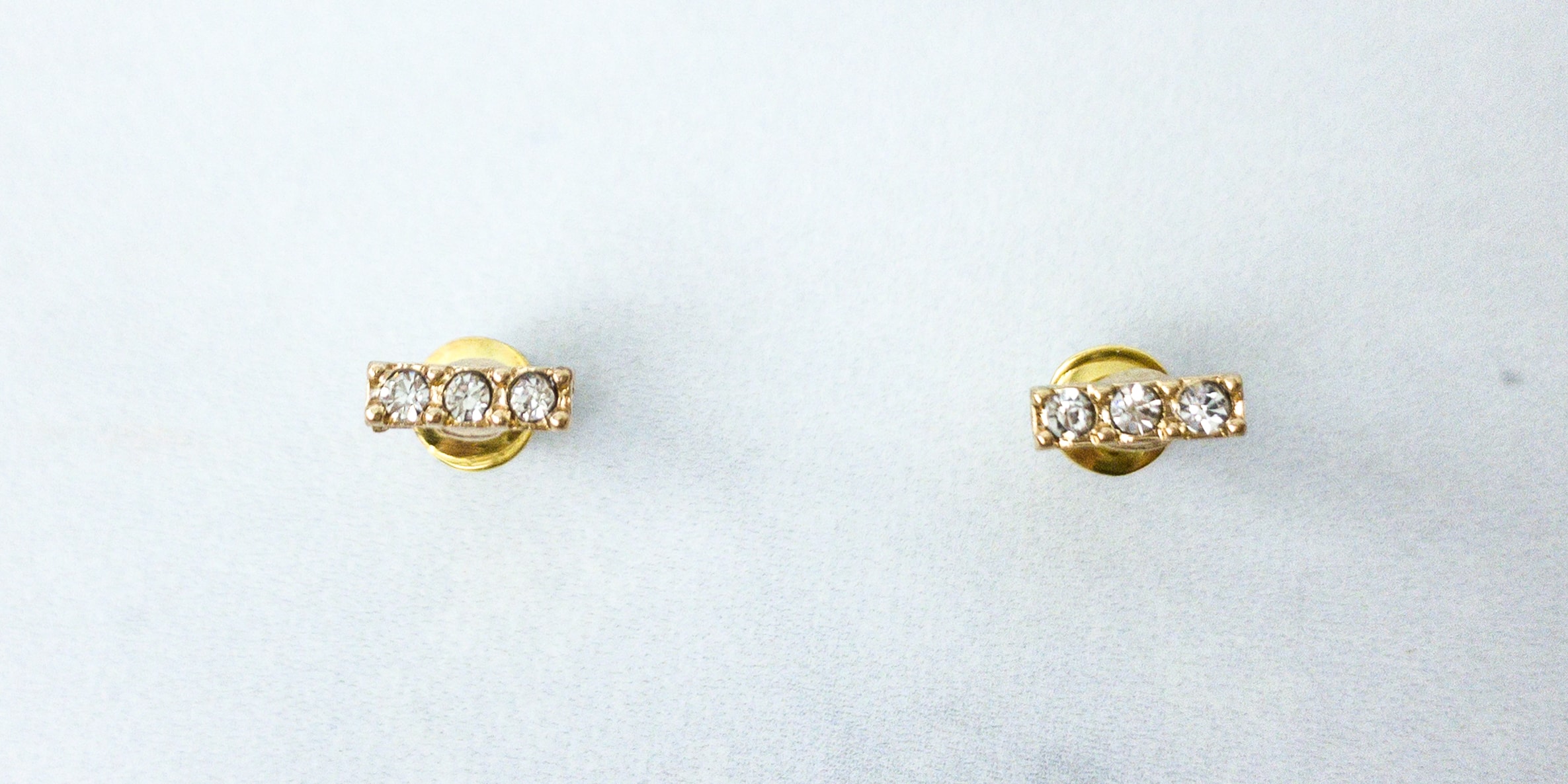 The first pair of earrings feature a paved bar with three studs stacked together. They look unique and edgy!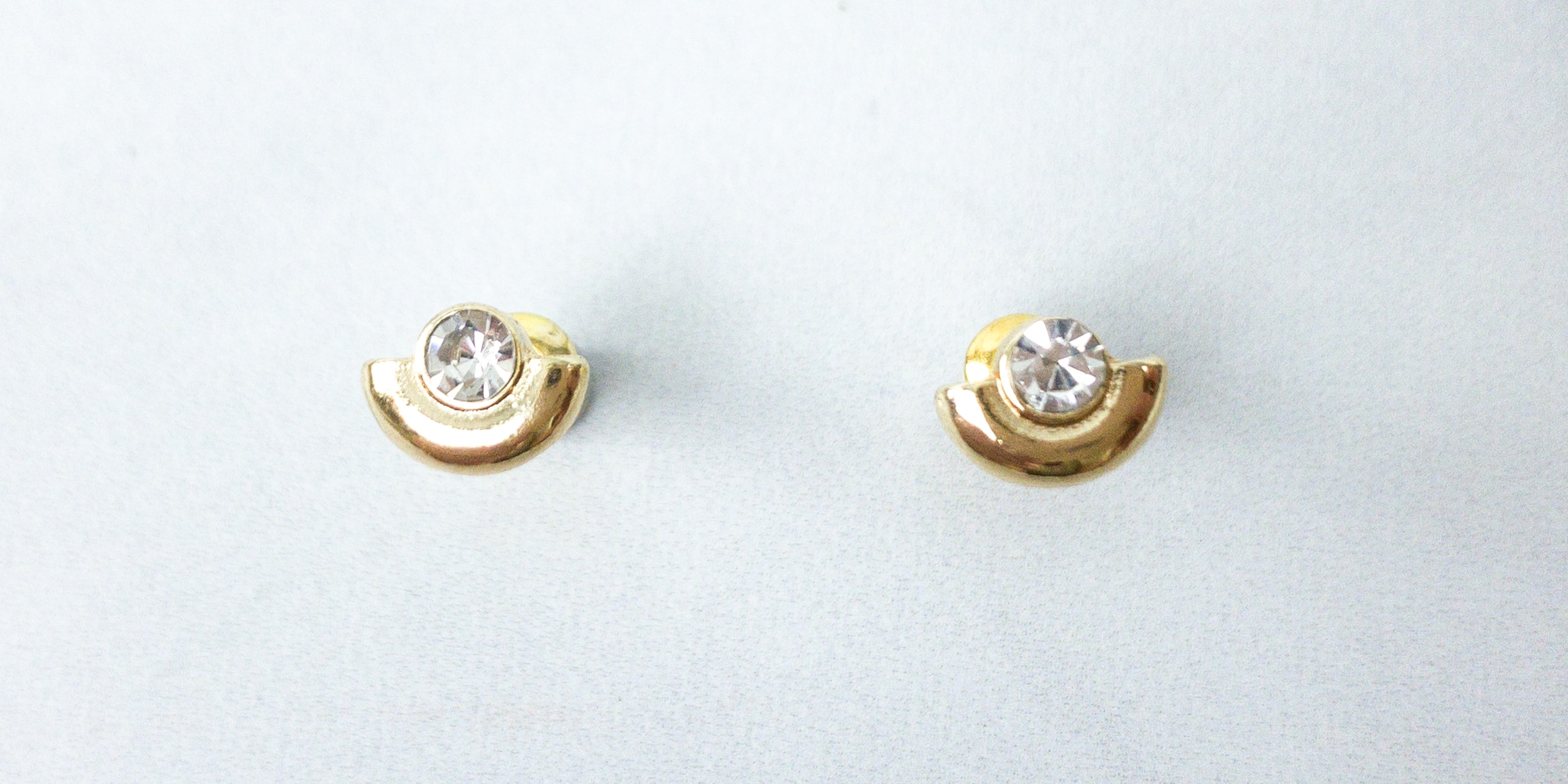 This next one is more on the dainty side. A single stud is housed in a half-circle, and it looks classic and elegant!
The third pair are golden hoop earrings, which I adore!
It's not a full circle so it's easier to wear and take off whenever needed. It has that classic glam look that's really elegant. Perfect for any occasion, this is definitely my favorite piece from this set!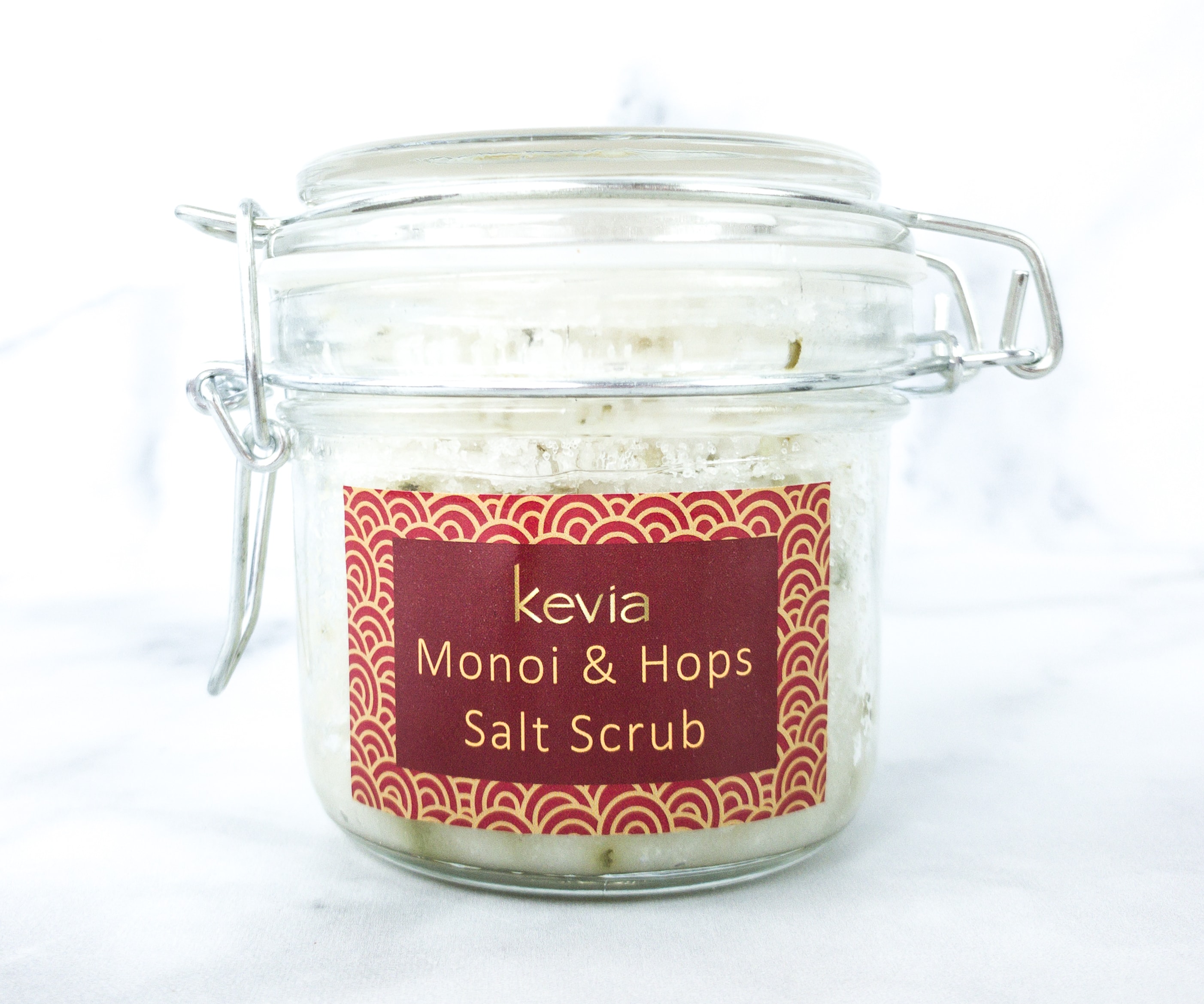 Kevia Monoi & Hops Bath Scrub. This salt scrub smells heavenly! It contains hops, inspired from the beer culture of Qingdao.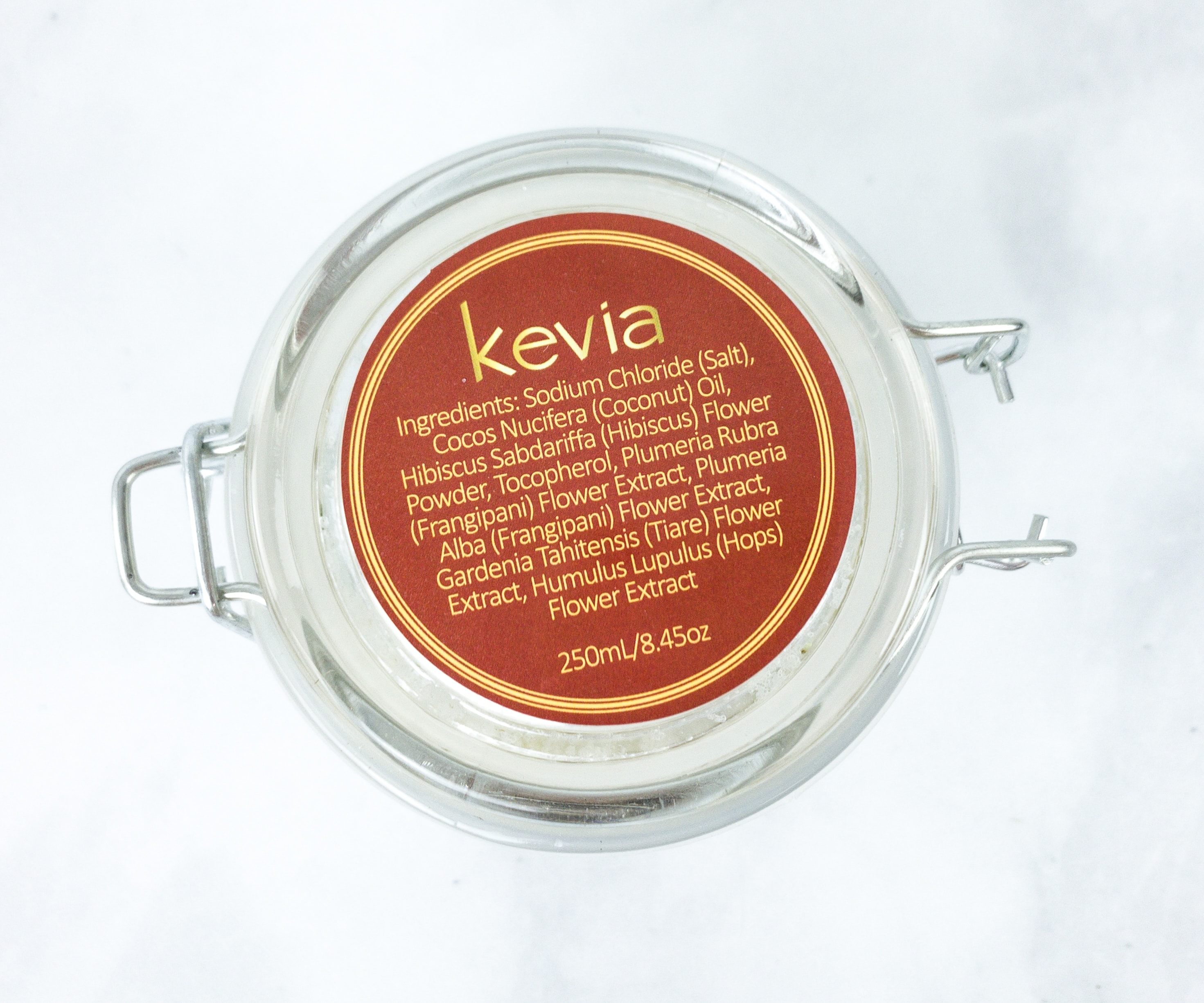 I find that it's not as abrasive as other salt scrubs that I have tried but it does a great job of exfoliating the skin!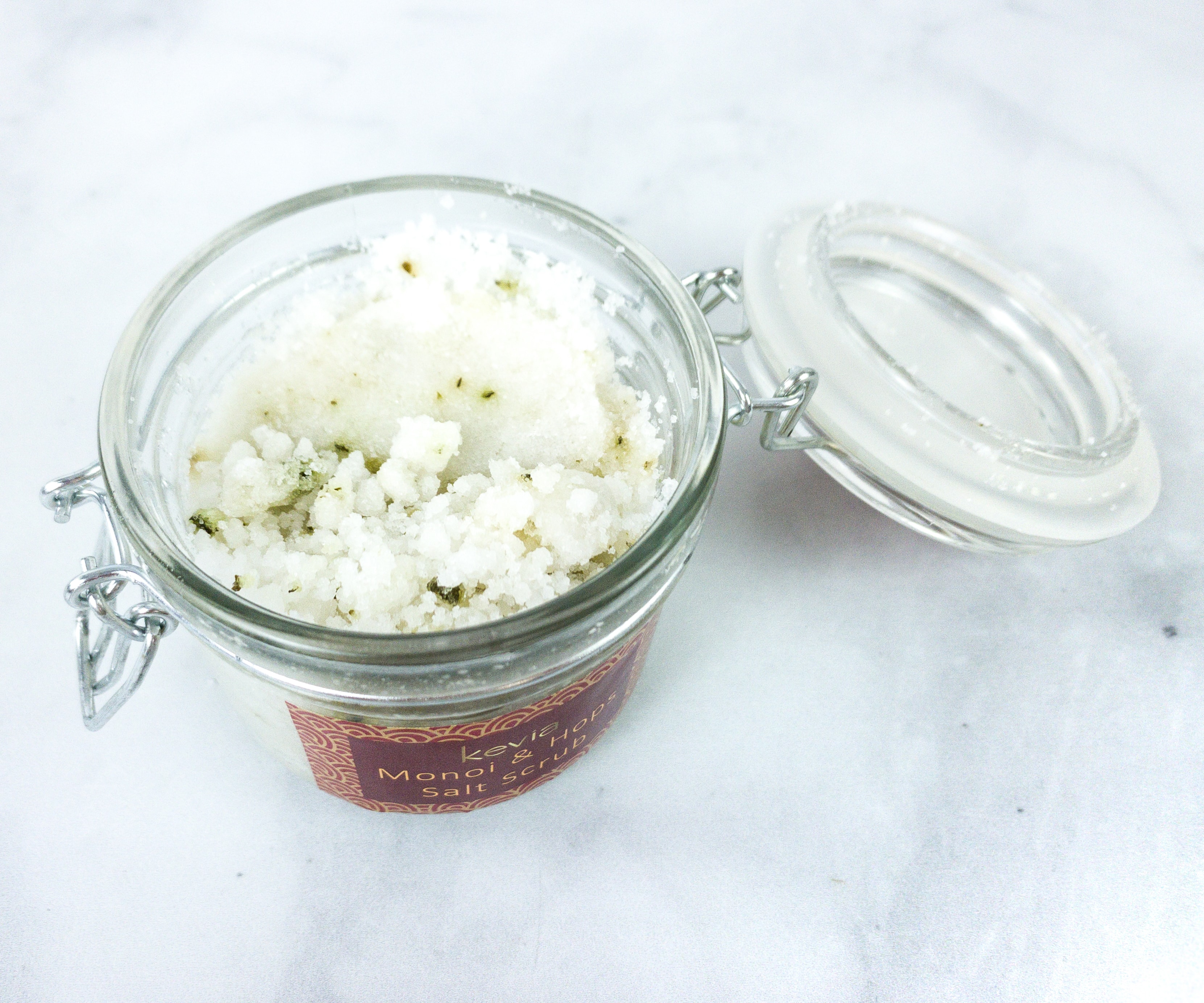 It's formulated with Humulus Lupulus (hops) flower extract which is known to be an antimicrobial astringent. It helps soothe, tone, and condition the skin!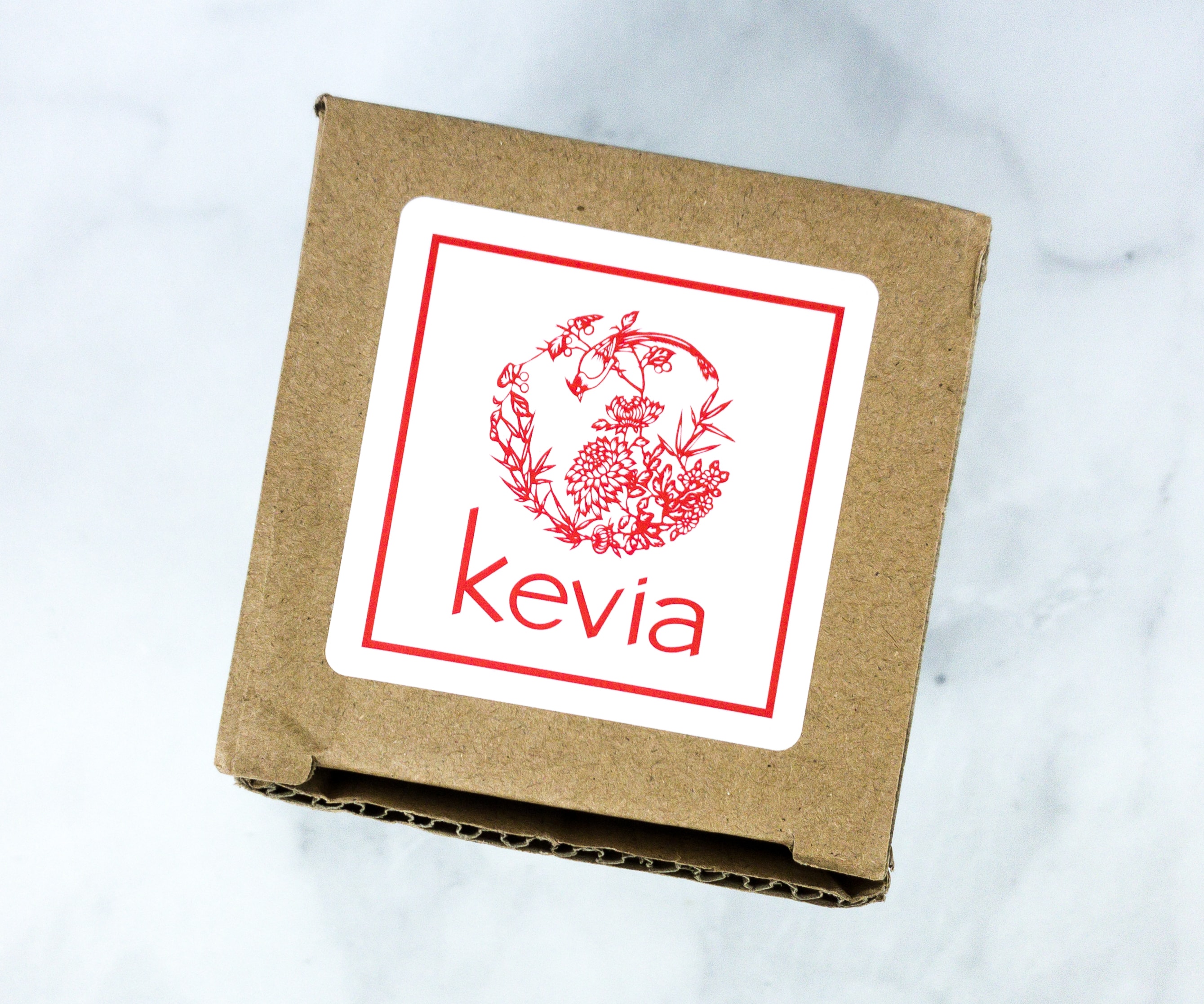 Kevia Marble Jar ($15) Here's another customizable item, packed in a sturdy brown box. Subscribers can get either a ceramic vase or a marble jar. I chose the marble jar!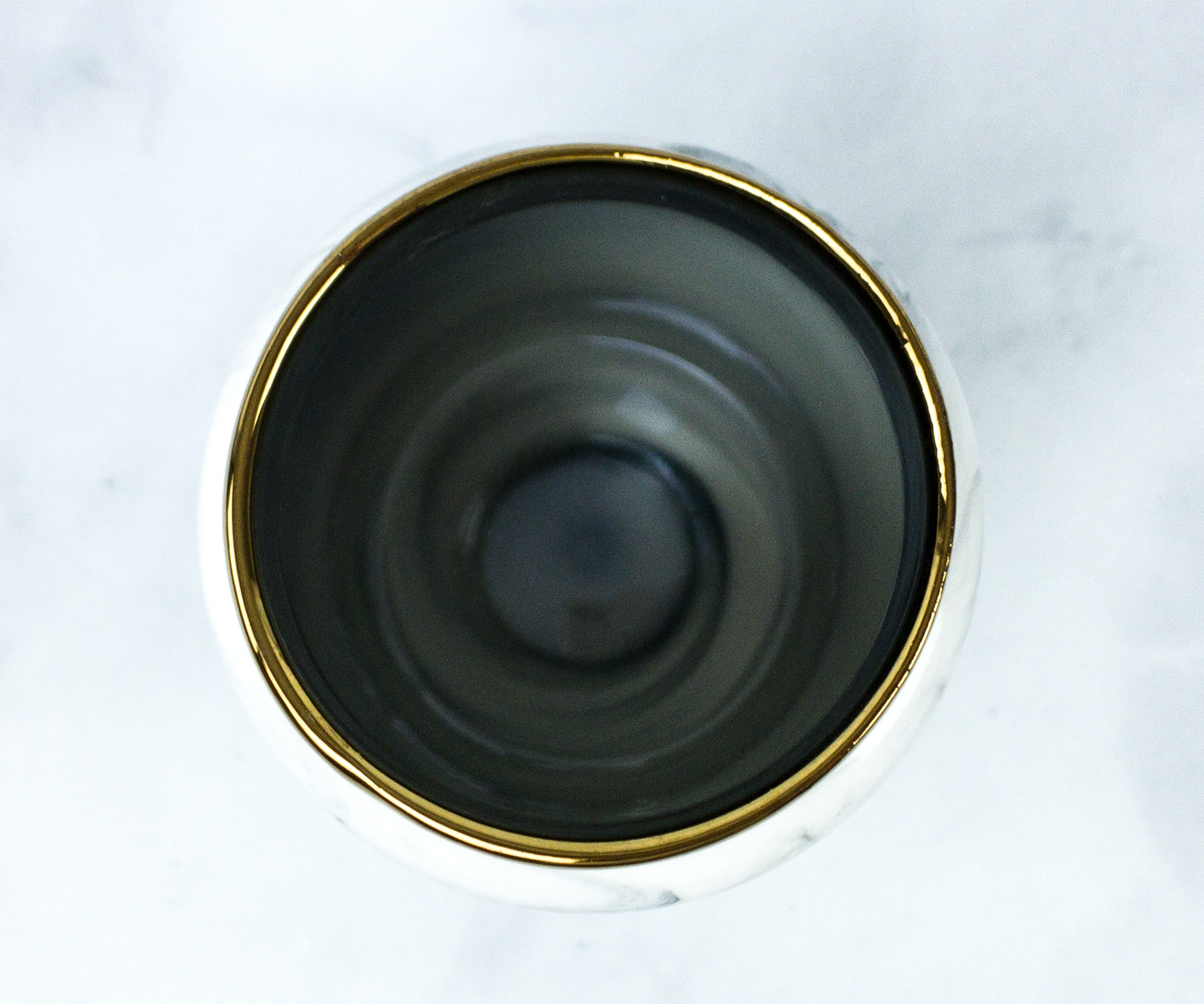 This marble jar measures 3″ wide at its base and 2 1/2″ wide on the opening.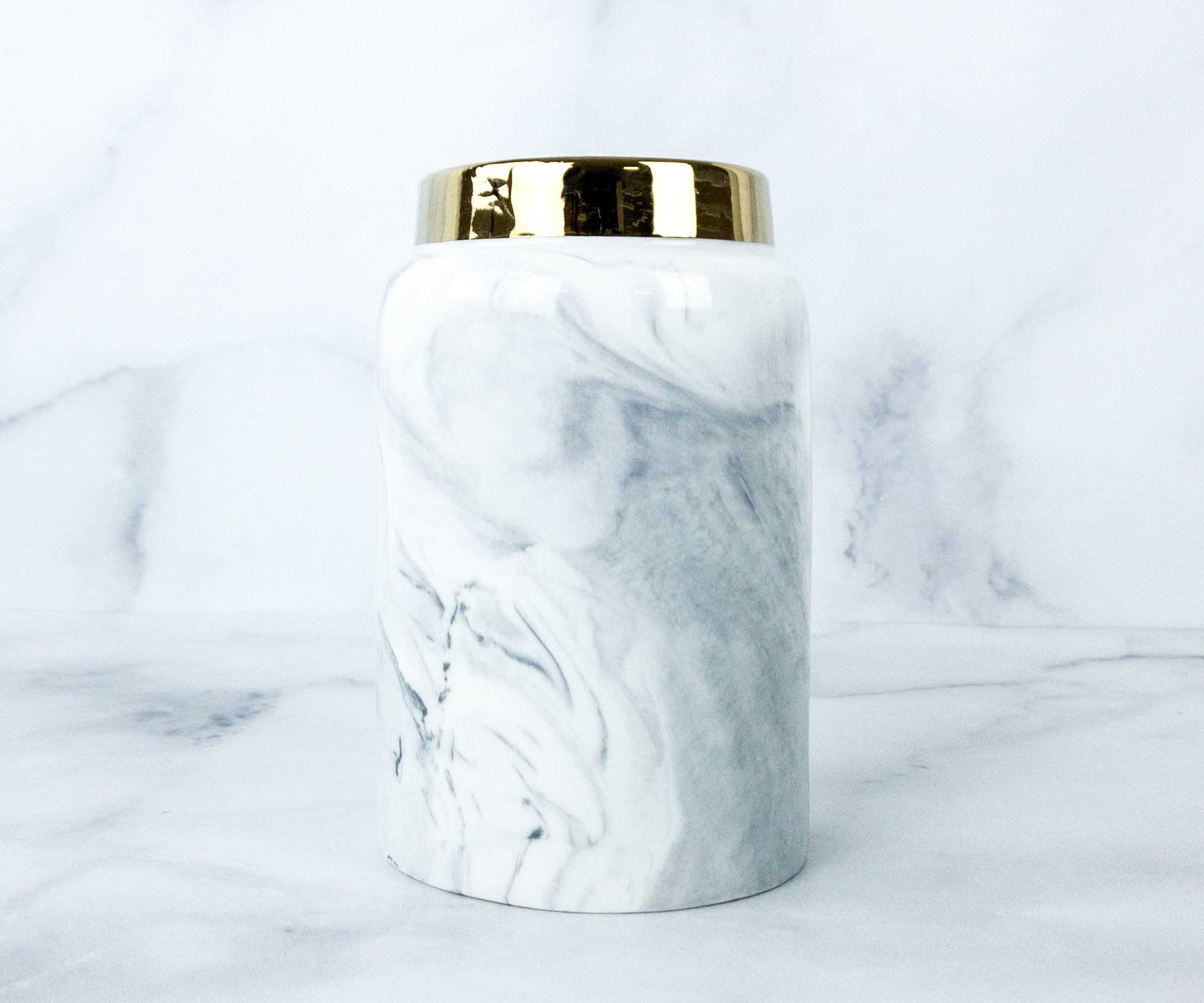 It's stunning! The white and gray marbling effect on the exterior looks so elegant plus the gold cap balances out the whole look with just the perfect pop of color. It's great to use as a container for candies, dry goods, or even pens and pencils!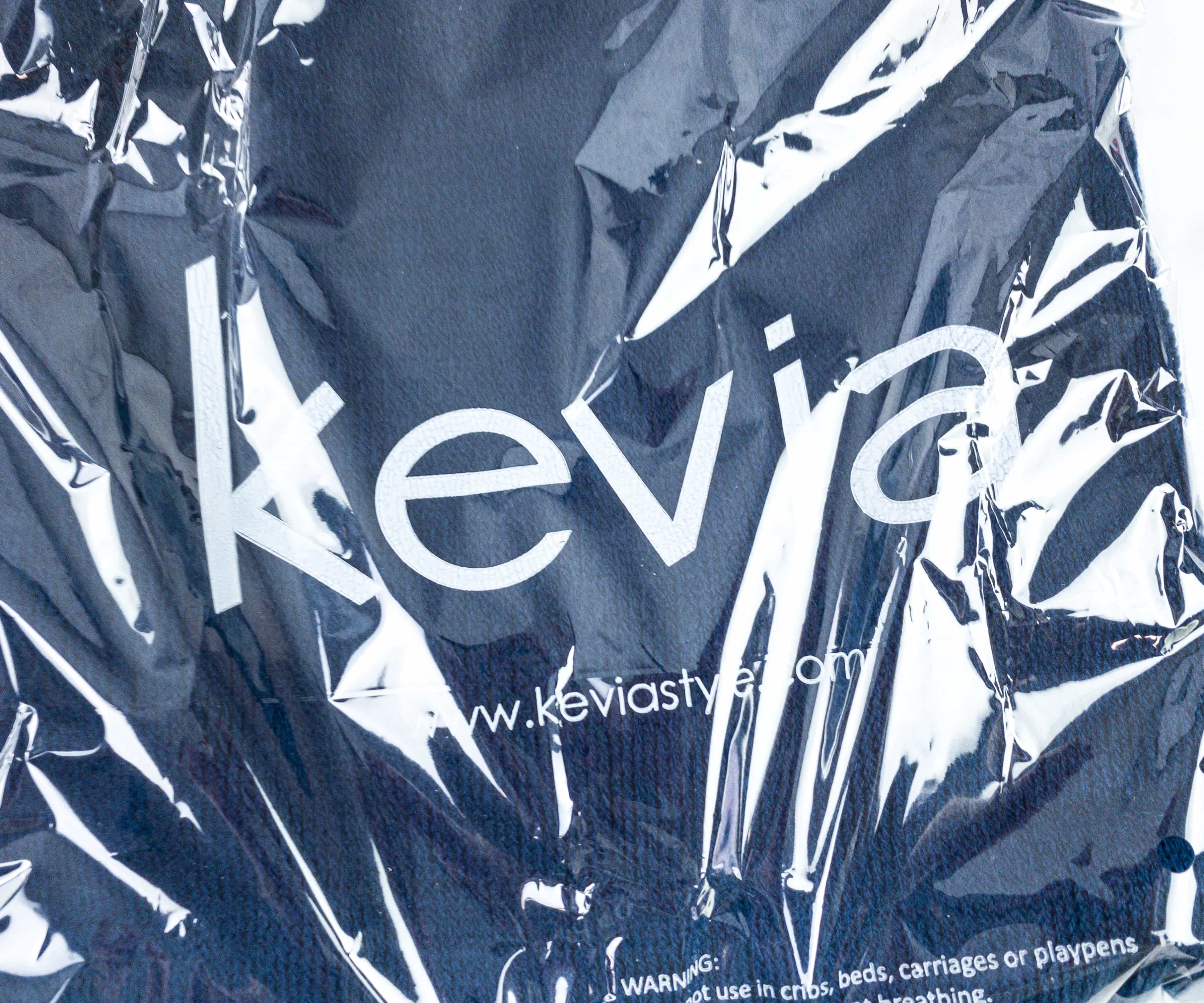 Kevia Ombre Scarf ($115) This scarf is another customizable item. It came in a plastic packaging for protection!
Subscribers can choose from Blue or Gray Ombre. I chose Blue!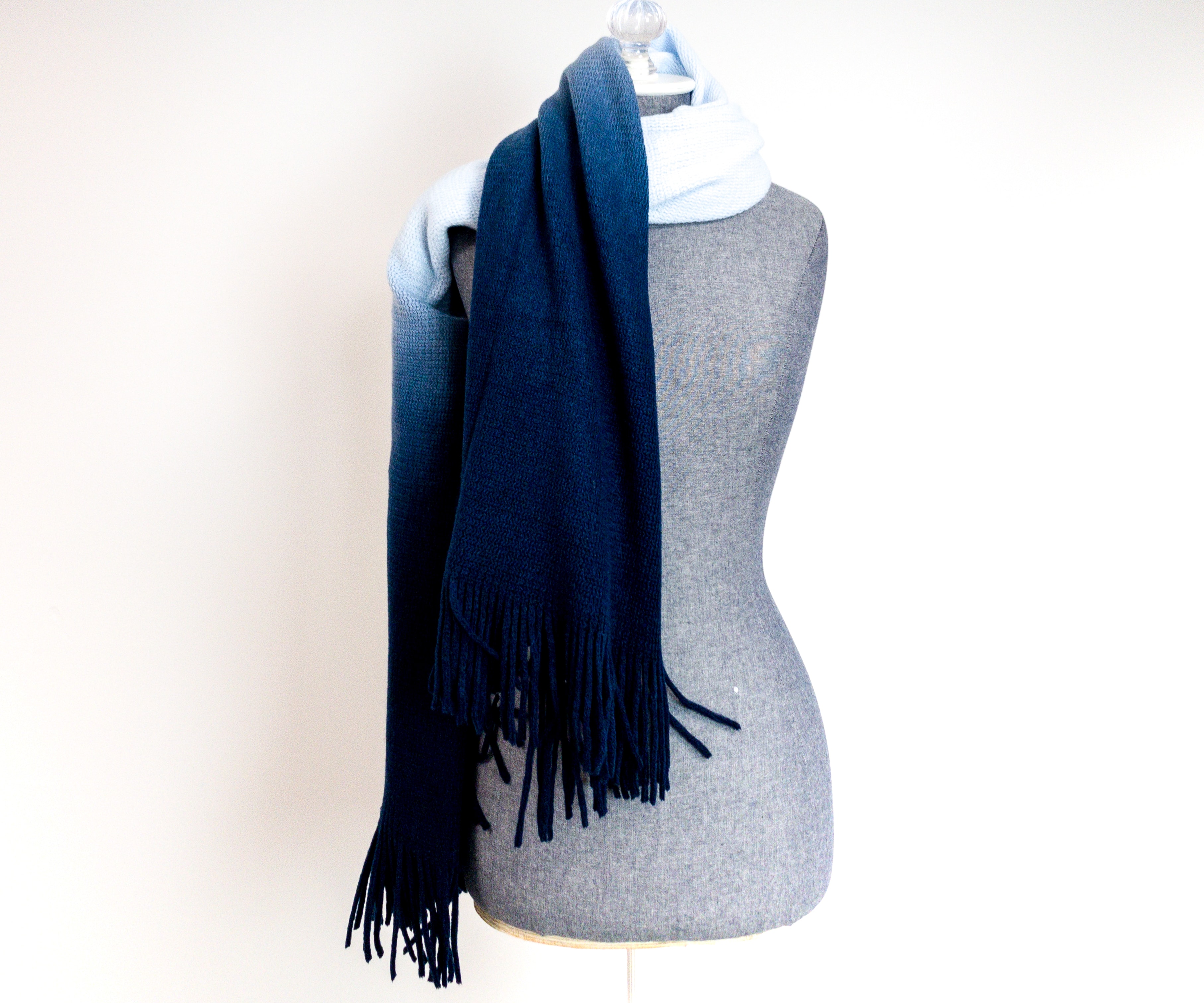 I like that this scarf isn't heavy, but it's enough to keep me warm and cozy. It's great to use whether at the office or just lounging around at home. The fabric used is acrylic and it's super soft!
The Spring 2020 JourneeBox is a well-thought-out one! From accessories to homeware, the box included high-quality pieces that exude class and elegance. My favorite item is definitely the necklace set! There's a necklace for every occasion and I can also mix and match them with each other. I also like the ombre scarf because the fabric is soft to the touch and it's all I need to keep myself cozy. Everything in this box has been useful and I'm really delighted! This subscription is indeed a perfect match for anyone who loves stylish goods and those who want to support ethically-made and sustainable products!
What do you think of this quarter's box?