JoahBox is a monthly K-beauty subscription box that sends handpicked Korean beauty products. Each box contains 4 to 5 authentic beauty products that might include makeup, skincare, nail care, and beauty tools, with occasional bonuses. Shipping is free WORLDWIDE. Subscriptions start at $33 per month. If you want a one-time box, they also offer it for $35.95.
The items you'll find in JoahBox are "real size" – no dinky samples!
JoahBox K-Beauty subscription box ended this 3/10! The March 2020 box will be the last box to be sent – refunds will be given to multimonth subscribers. You can find similar boxes on our Asian Beauty Subscriptions and K-Beauty Subscriptions lists.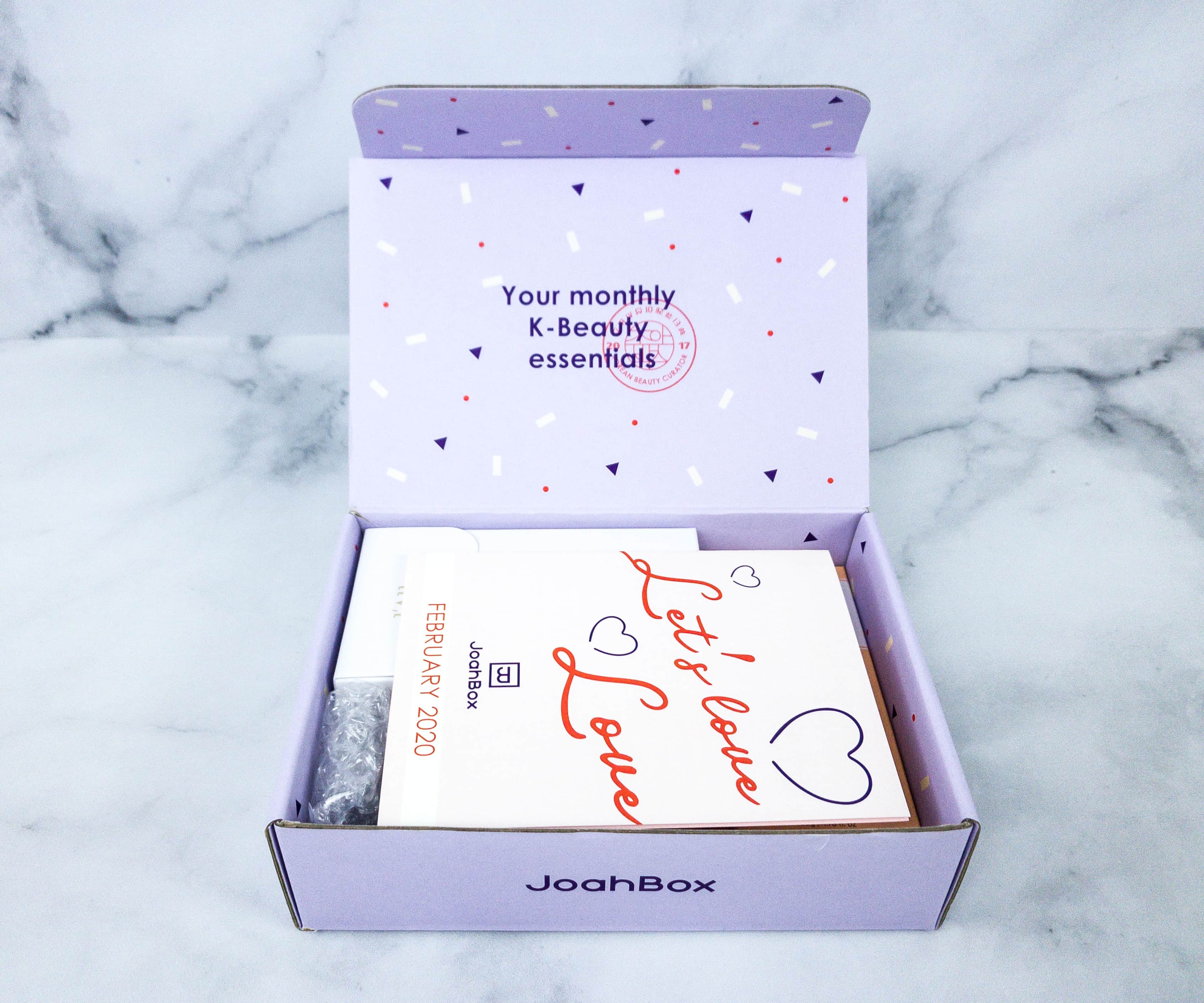 The box design leveled up! It's now in lilac, with JoahBox branding on the exterior and cute prints on the interior.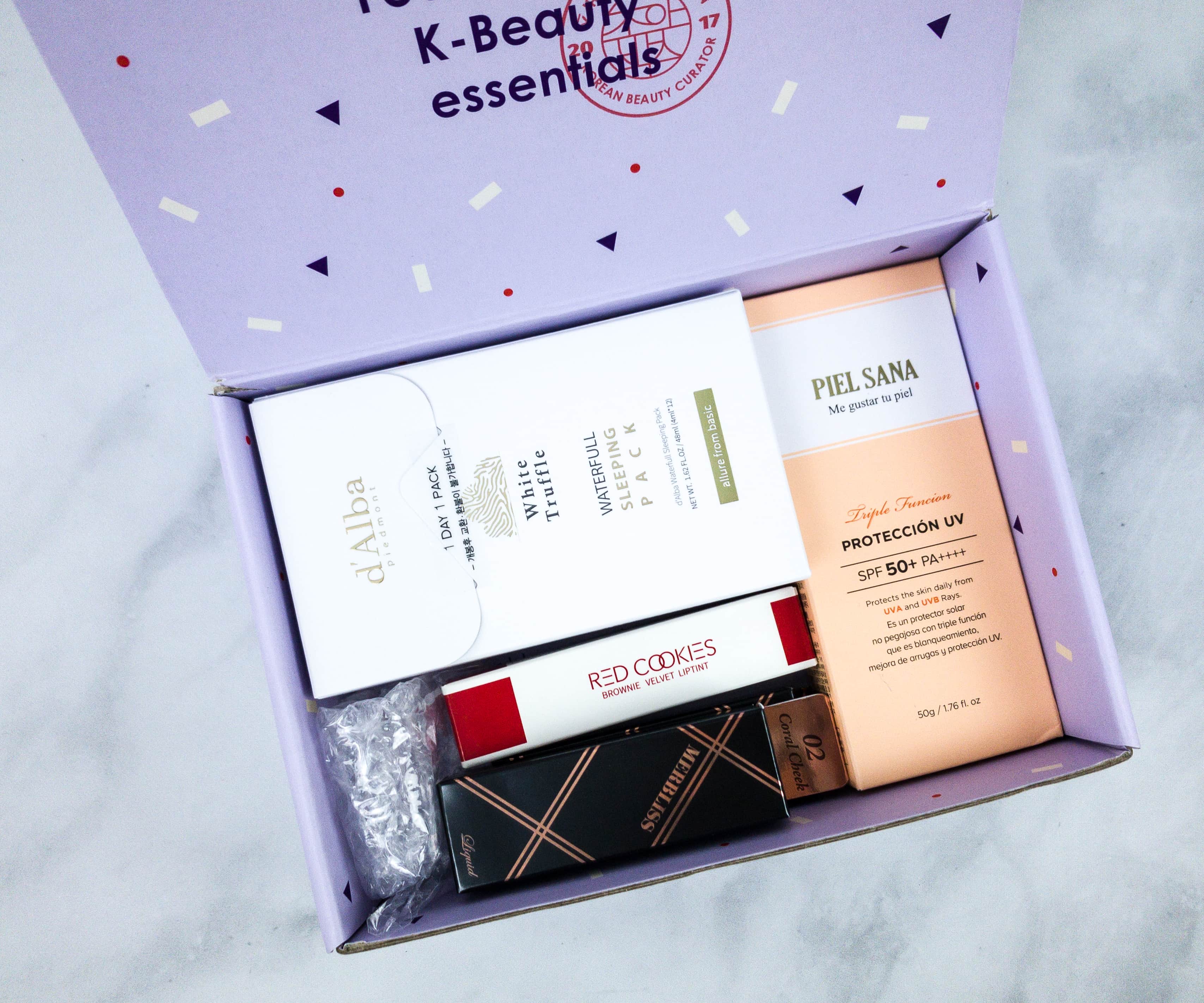 Joah literally translates to "like" in Korean.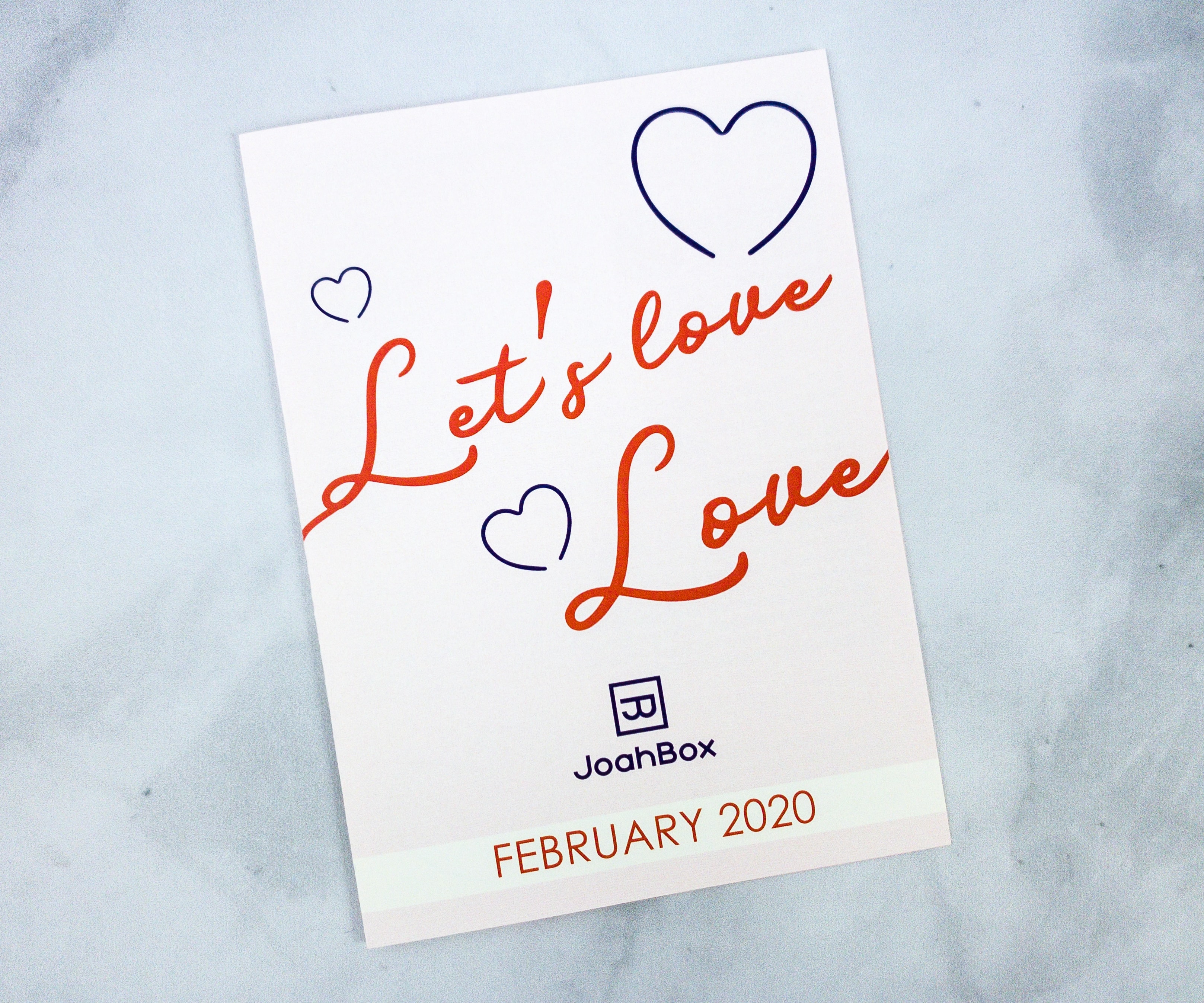 This month's theme is Let's love Love.
The pamphlet lists all the items inside the box, with instructions on how to use it, variations, and tips.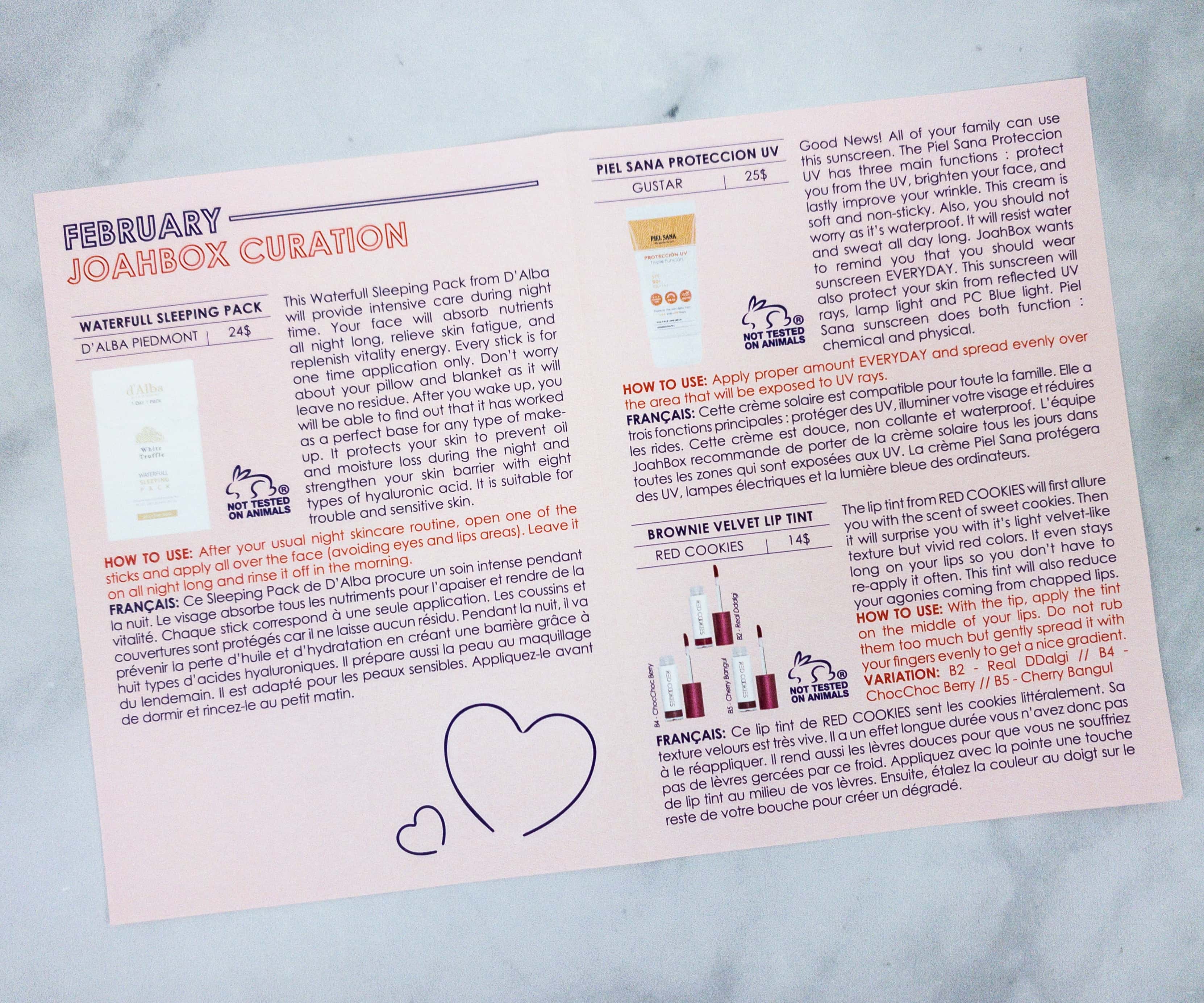 They also encourage subscribers to share their JoahBox photos on social media using #JoahBox.
When you sign up for JoahBox you'll fill out a short and sweet customization survey including whether you are interested more in makeup or skin care, your skin type, and your skin tone.
You can also input your shade so you can be sure the items they send will match you.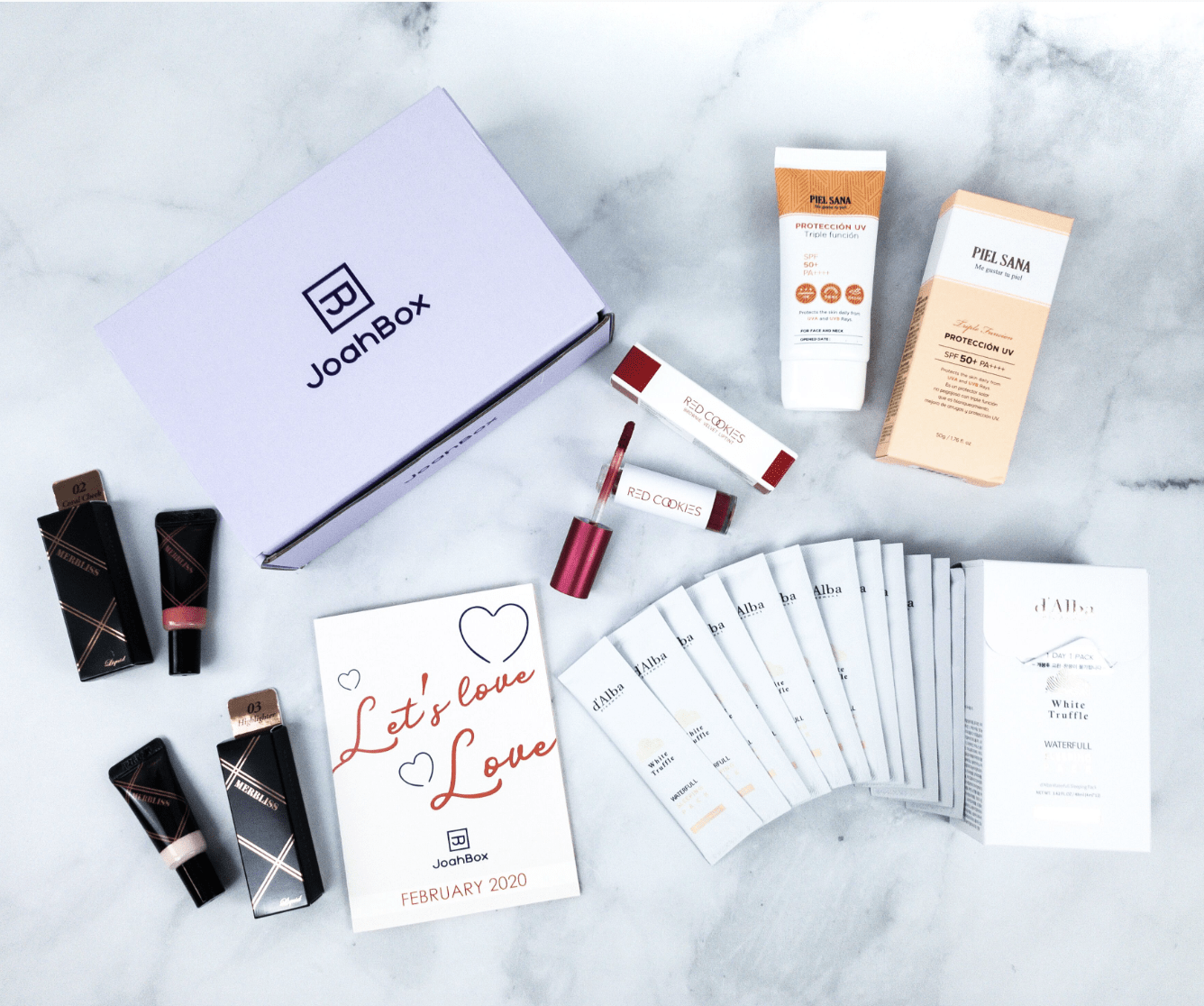 Everything in my box!
Gustar Piel Sana Proteccion UV ($25) Infused with sprout extract, this cream protects your skin from UVA and UVB rays while keeping it moisturized and improving elasticity. It's so light and gentle, it can be used on all skin types. No sticky feeling after application! It's even waterproof, so no worries about your sweat ruining your sunscreen.
D'Alba Piedmont Waterfull Sleeping Pack ($24) This box includes 12 single-use sleeping packs, which you can apply before bedtime.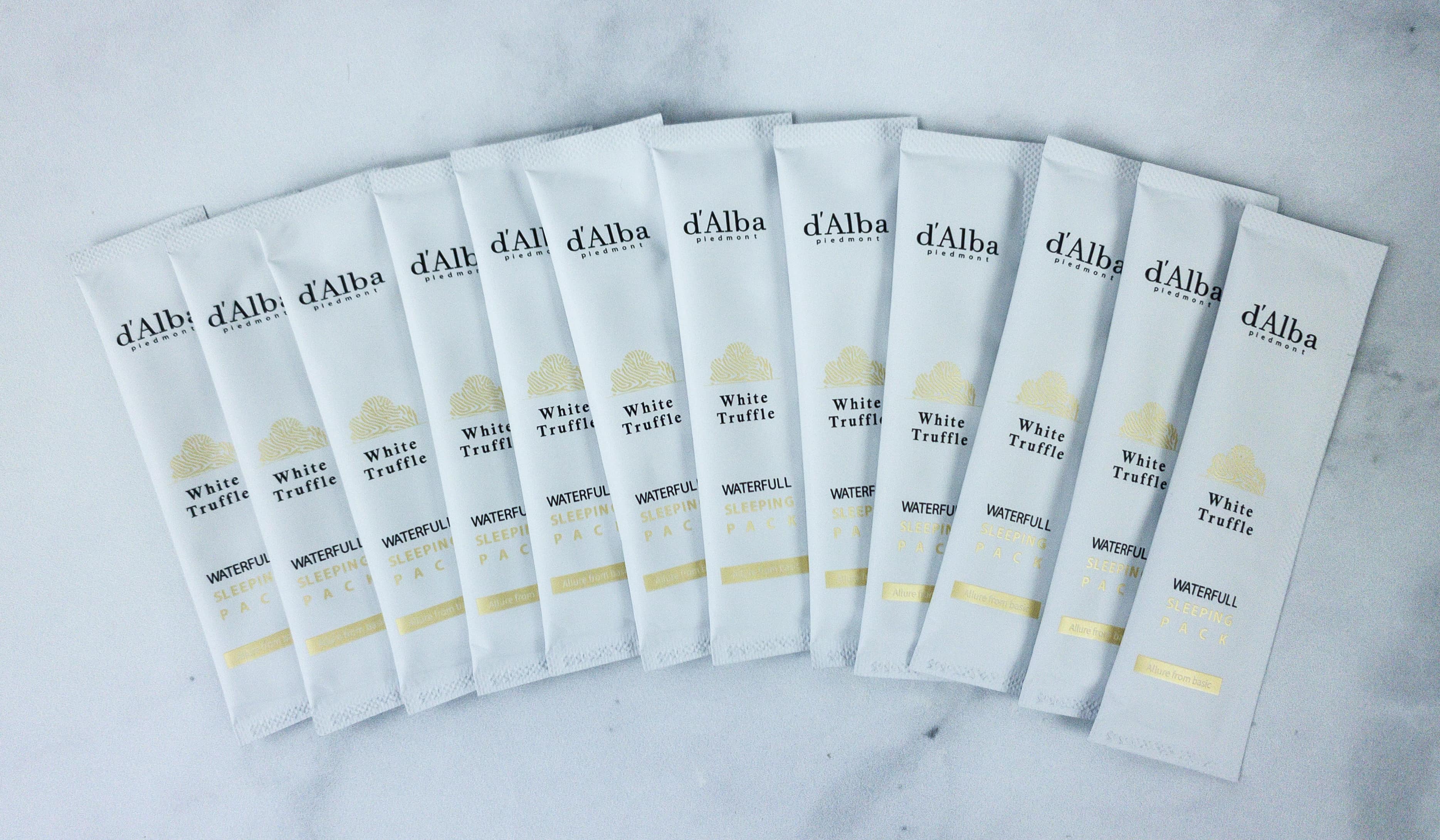 Each pack provides intensive care during sleeping time by relieving skin fatigue. It protects the skin from oil and moisture loss during night time so you wake up with moisturized and energized skin, ready to seize the day.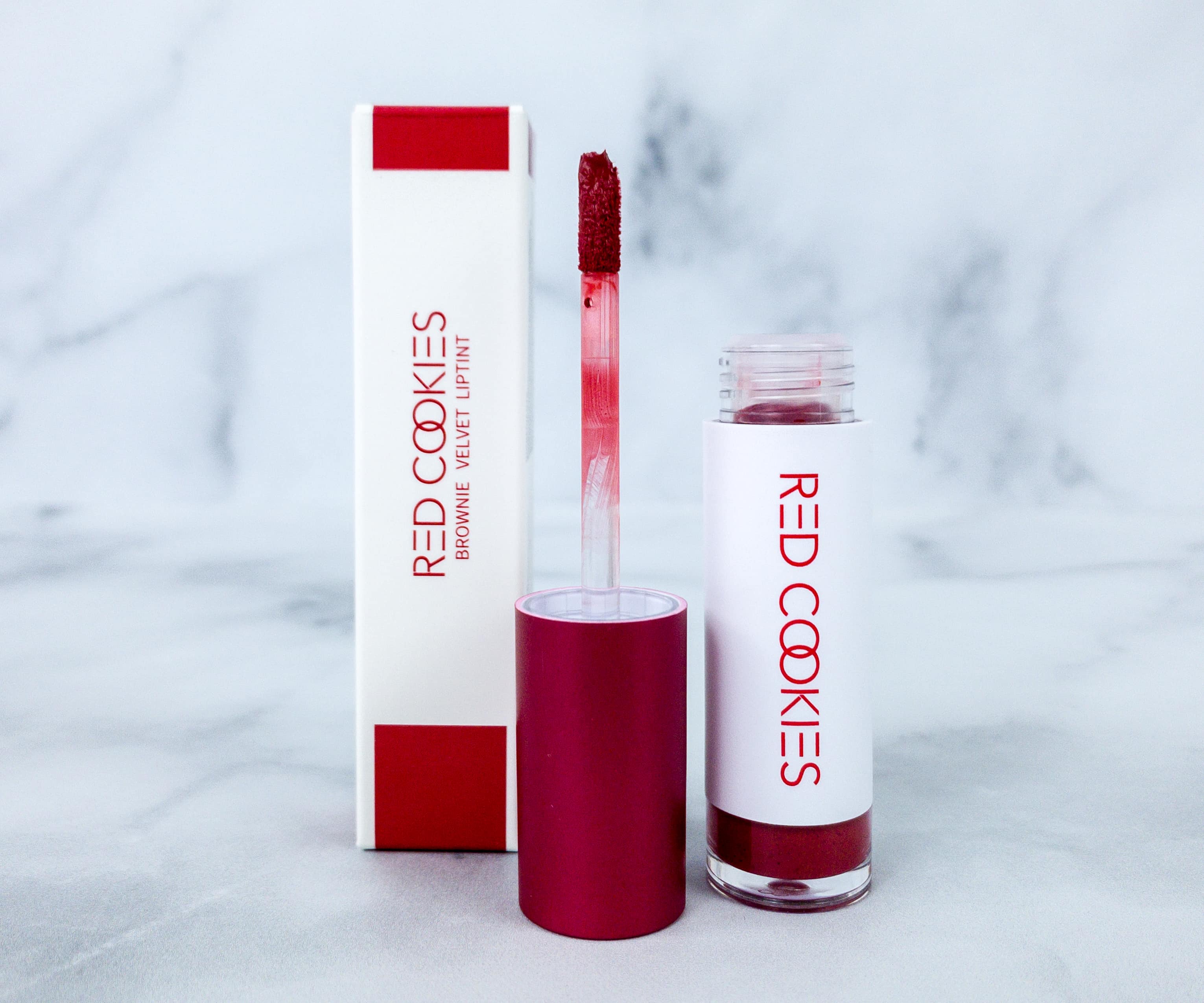 Red Cookies Brownie Velvet Lip Tint ($11.41; $14 on the card) Subscribers will receive this lip tint in Choc Choc Berry, Real Ddalgi, or Cherry Bangul. I got Choc Choc Berry, a bright red shade. The pigmentation and color payoff is really good, just a couple of swipes and you're done! It feels light on my lips, and it's also pretty moisturizing.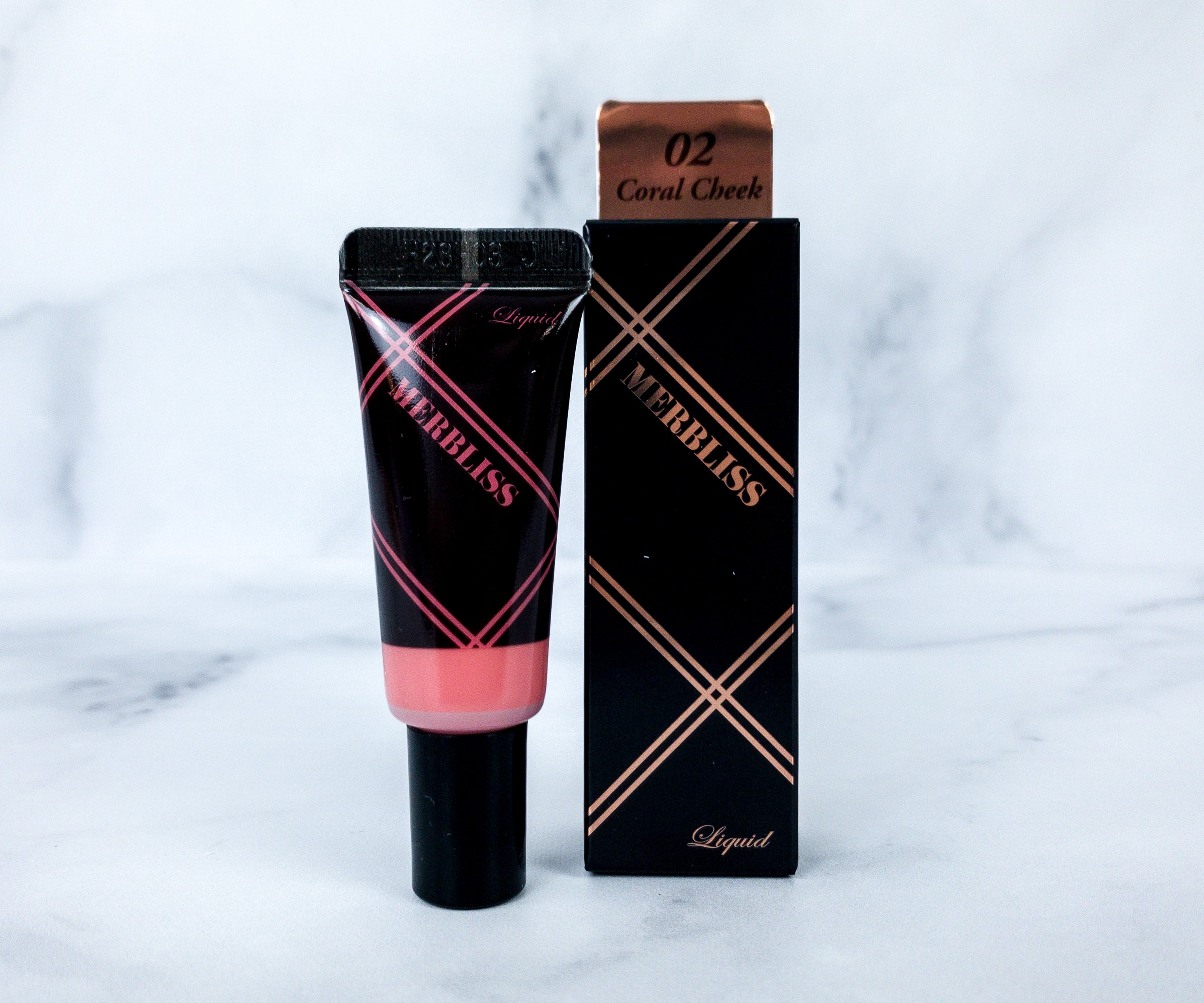 Merbliss My Number One Liquid Pigment Coral Tint ($7.51; $9 on the card) I love multipurpose products like this tint that can be applied as a blush and as an eyeshadow! The coral shade is really pretty and it will go really well if you're going for a monochromatic look.
Merbliss My Number One Liquid Pigment Highlighter ($7.51; $9 on the card) From the same brand as the coral tint, I also got a liquid highlighter. This one isn't as pigmented as I wanted it to be but it gives a subtle glow that would make the skin look young, healthy, and vibrant. It's also easy to apply and doesn't feel icky at all.
I discovered a bunch of new K-beauty must-haves in this month's JoahBox! My favorite from this box would be the lip tint. I really like its vibrant red color. It's something I could quickly apply on days when I want a pop of color on my lips. I also like the sunscreen! It's important to keep our skin protected from the sun's harmful rays, and this one does the job perfectly plus it also doesn't feel heavy nor sticky. It's even waterproof! This is the second to the last box for JoahBox and it's sad to see them go. In case you're wondering which K-beauty subscription to try next, you can visit our lists of Asian Beauty Subscriptions and K-Beauty Subscriptions.
What do you think of this month's JoahBox?