Ipsy Glambag Plus is the upgraded version of the monthly Ipsy Glam Bag. For $25 a month, it contains 5 full-size products from brands you love, plus a deluxe makeup bag with every shipment. The promised value of each box is $120 worth of products. It will contain variations, but there are far fewer compared to the regular Ipsy Glam Bag. Be sure to continue to rate and review your bag to help personalize it to your needs. Check out our Ipsy Glam Bag explainer to find out every detail of this subscription!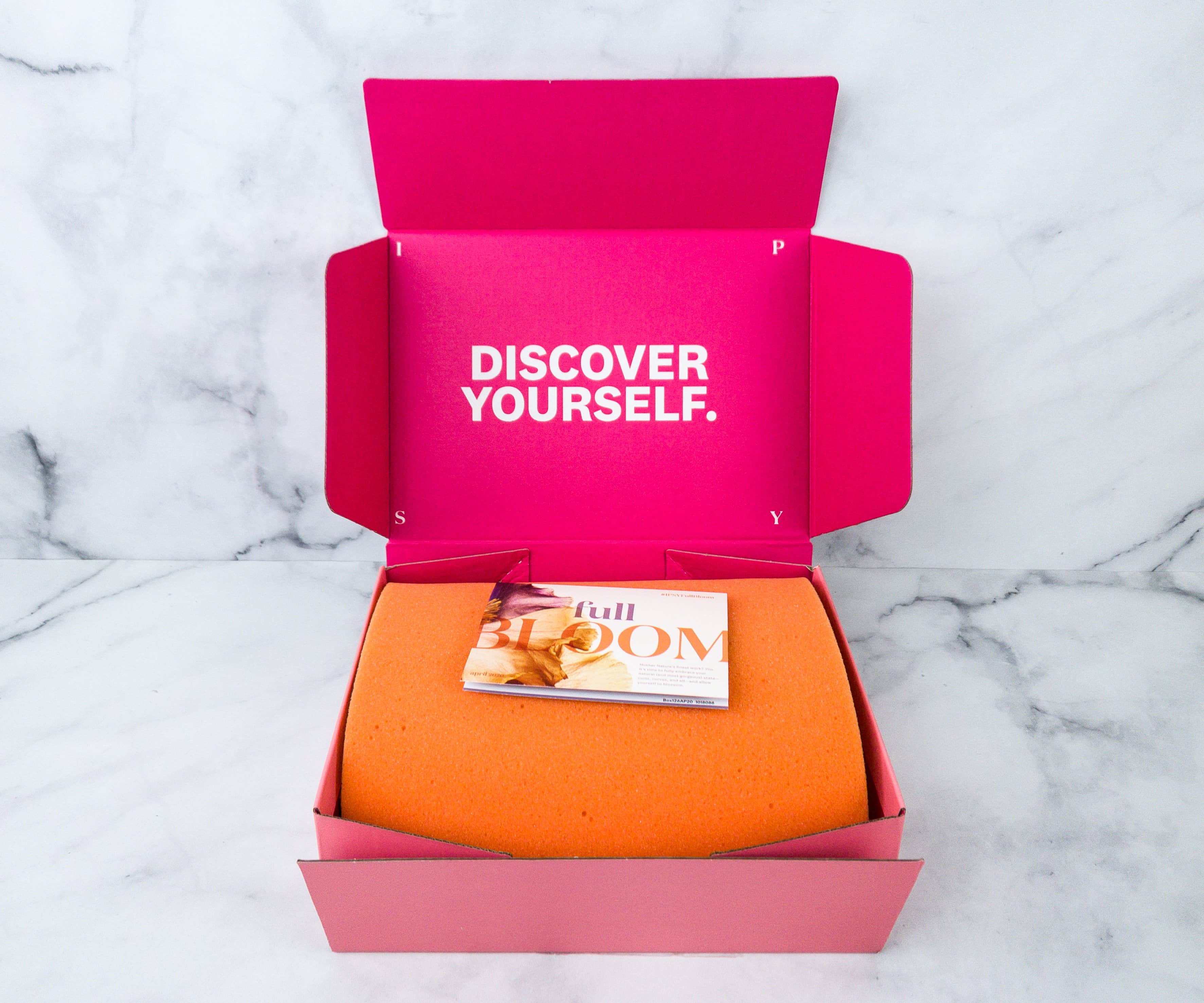 The items arrived in a pink box.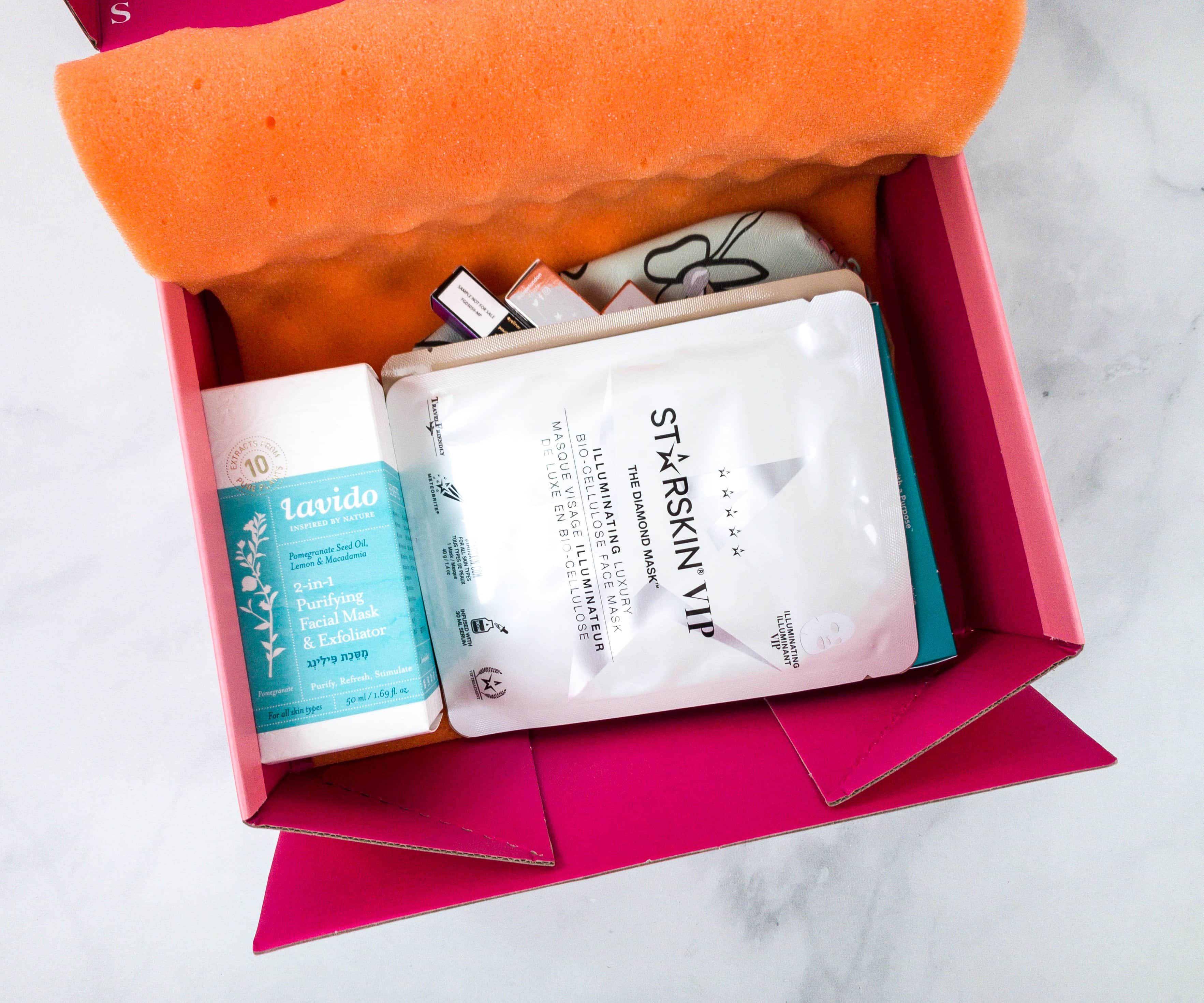 The items are nestled inside an orange foam to protect them during transit. Most of the items came in their original packaging.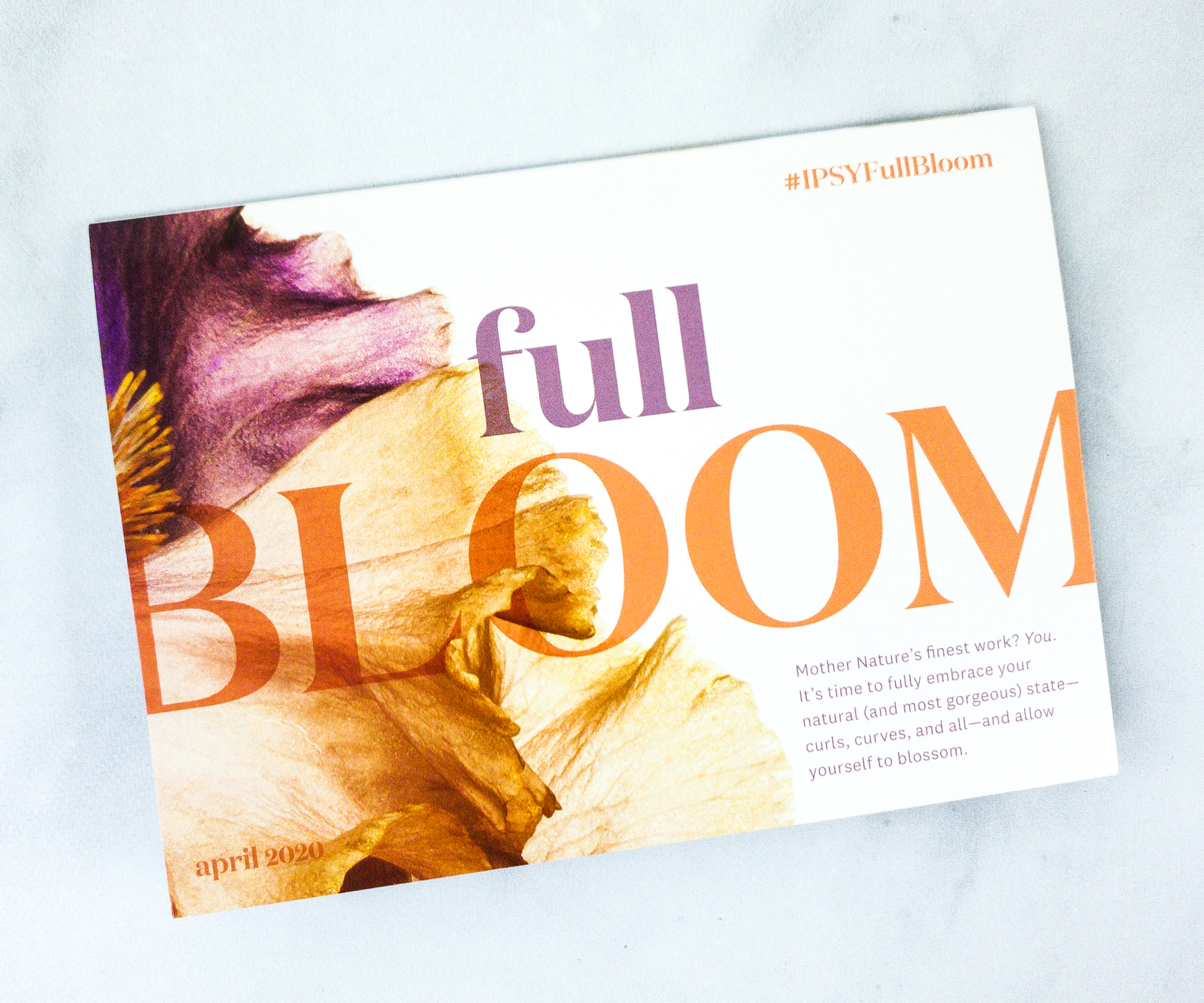 The theme for this month is FULL BLOOM!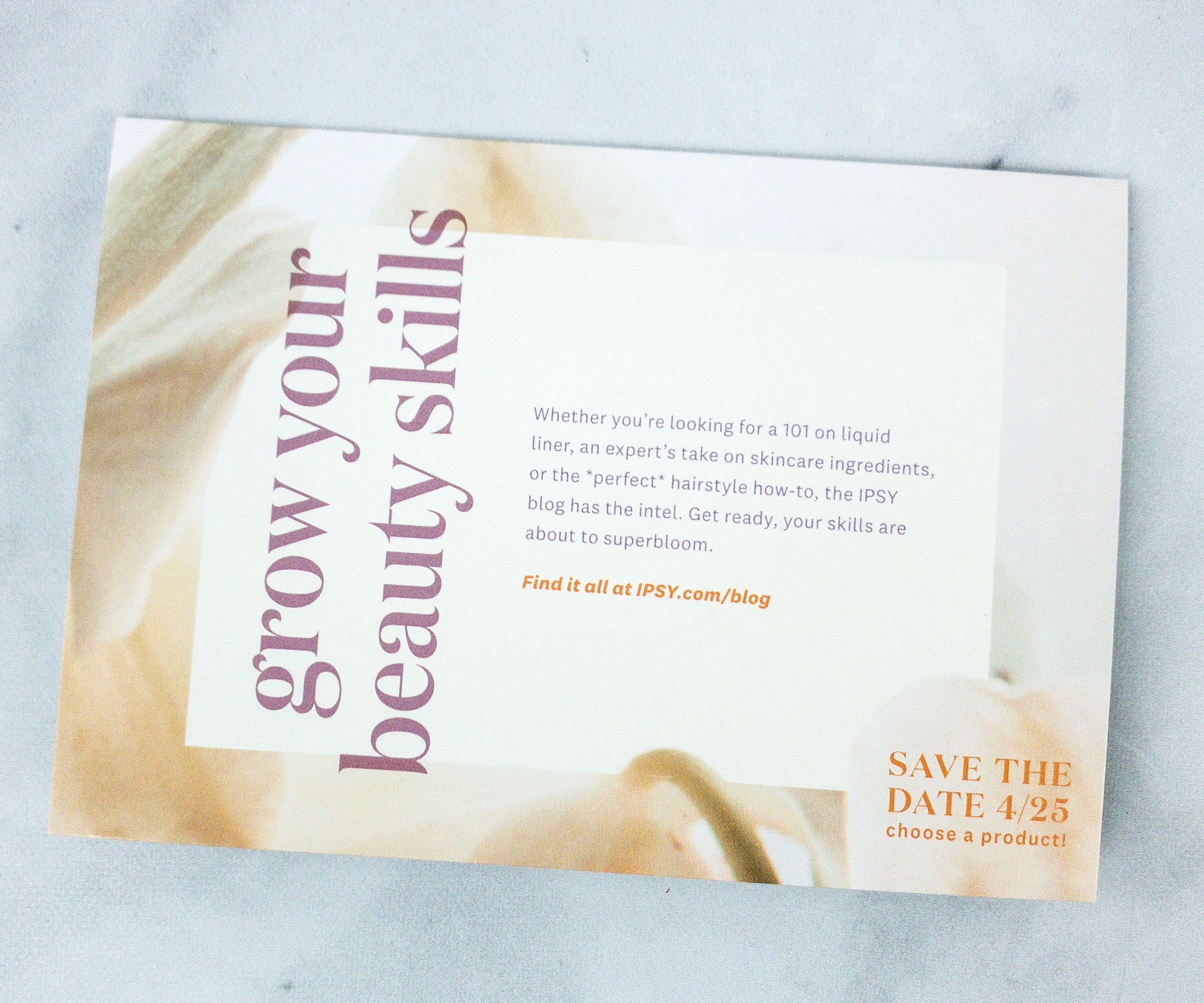 They also mentioned their blog and what you can learn by visiting it.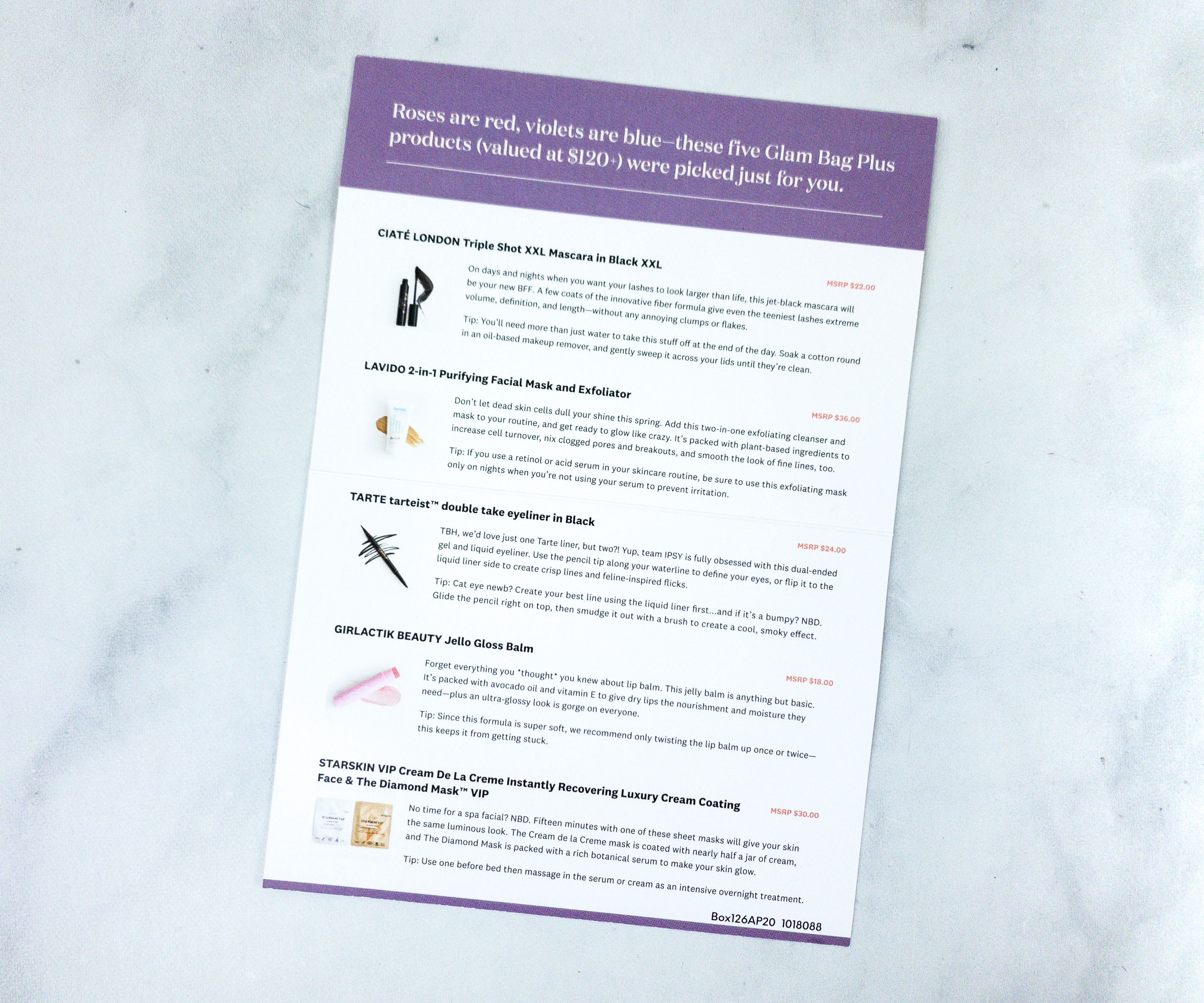 There's also a complete product list, with a brief description and tip for each item.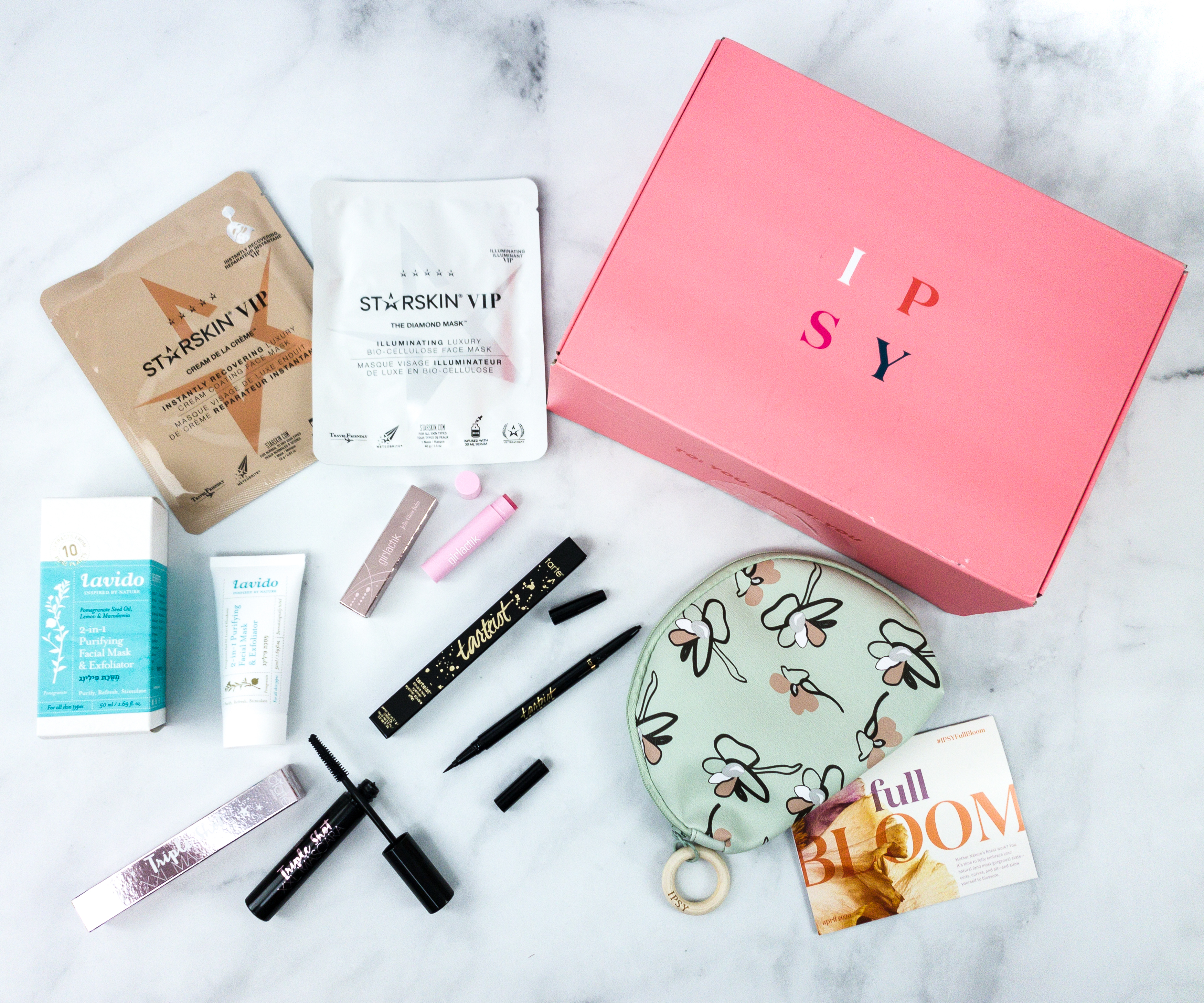 Everything in the box!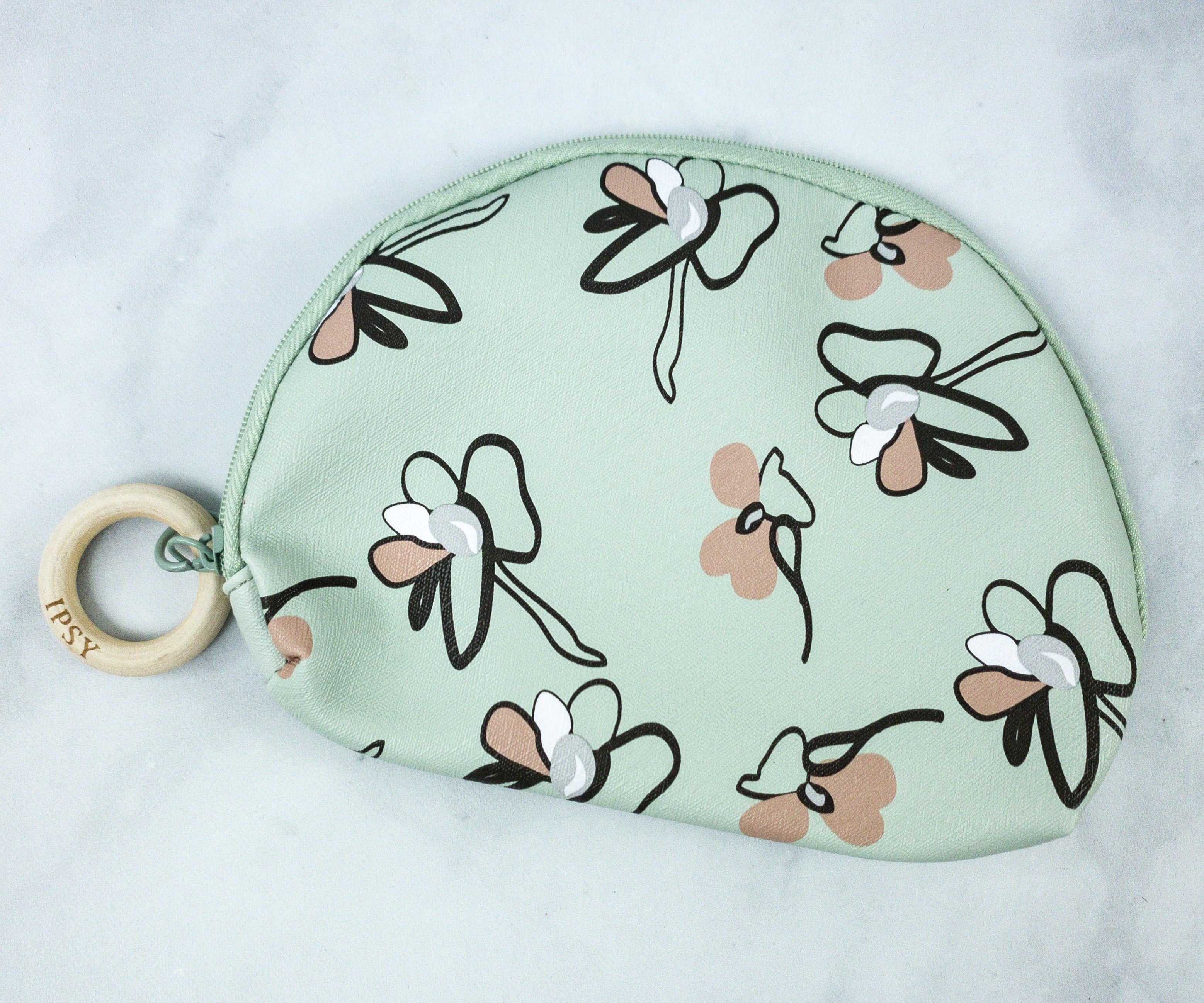 Ipsy Glambag. This month's glam bag is really cute! I love the light green color and the abstract floral design that reminds me of spring. The wooden circle handle also adds a nice earthy feel to the whole look!
It's spacious enough for my beauty essentials. There's no inner pocket but the fabric they used is easy to clean!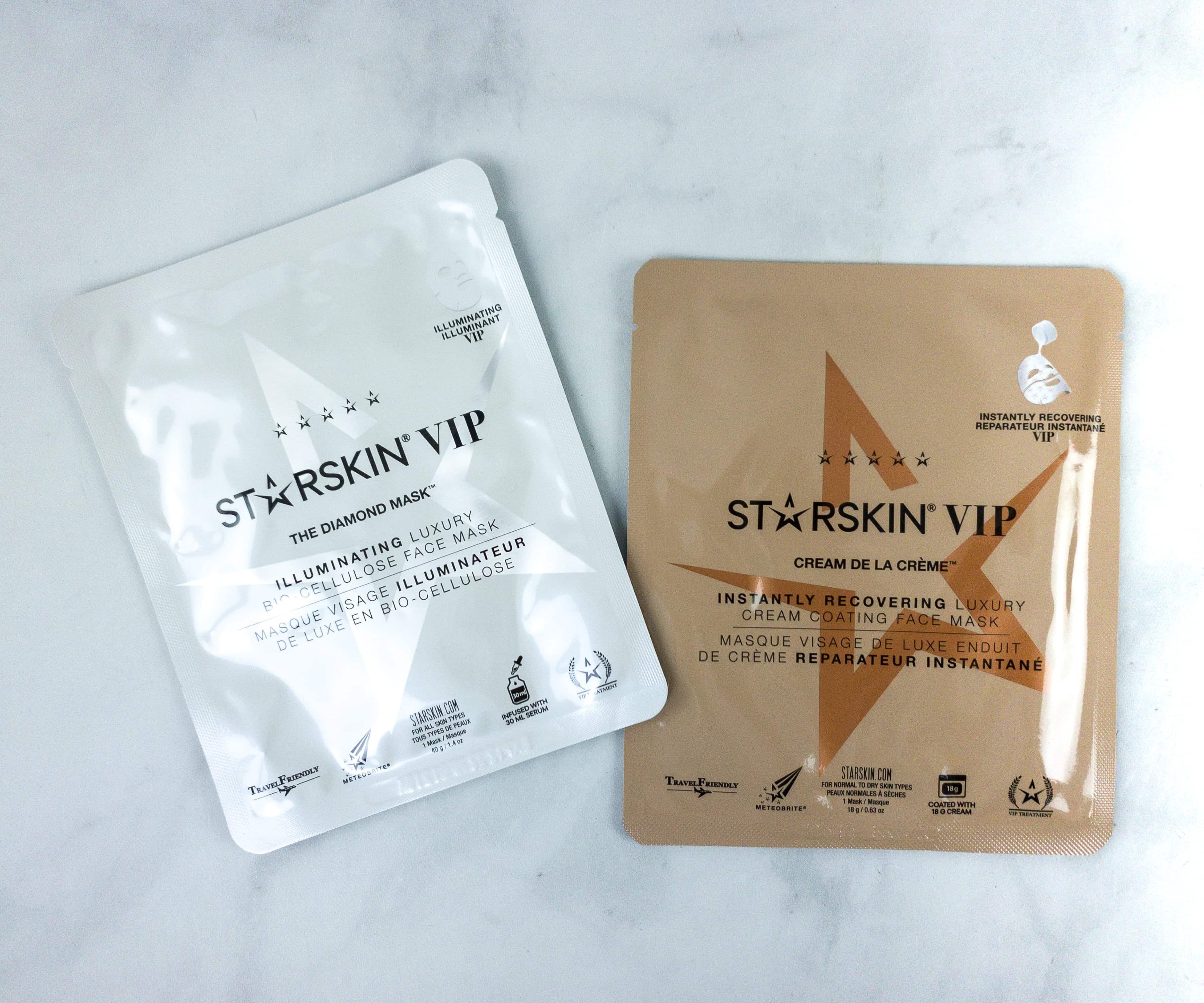 VIP Cream De La Crème Instantly Recovering Luxury Cream Coating Face & THE DIAMOND MASK™ VIP Set ($30) This set includes 2 sheet masks, Cream De La Creme and The Diamond Mask. Cream De La Creme is infused with super-concentrated, luxurious cream that hydrates the skin. The outer layer also acts as a barrier that helps keep lock the moisture. Meanwhile, The Diamond Mask is an energizing face mask that contains vitamin C which helps reduce and correct dark spots and uneven skin tone. It also has fermented coconut juice that helps condition and revive the skin, making it look healthier and more radiant!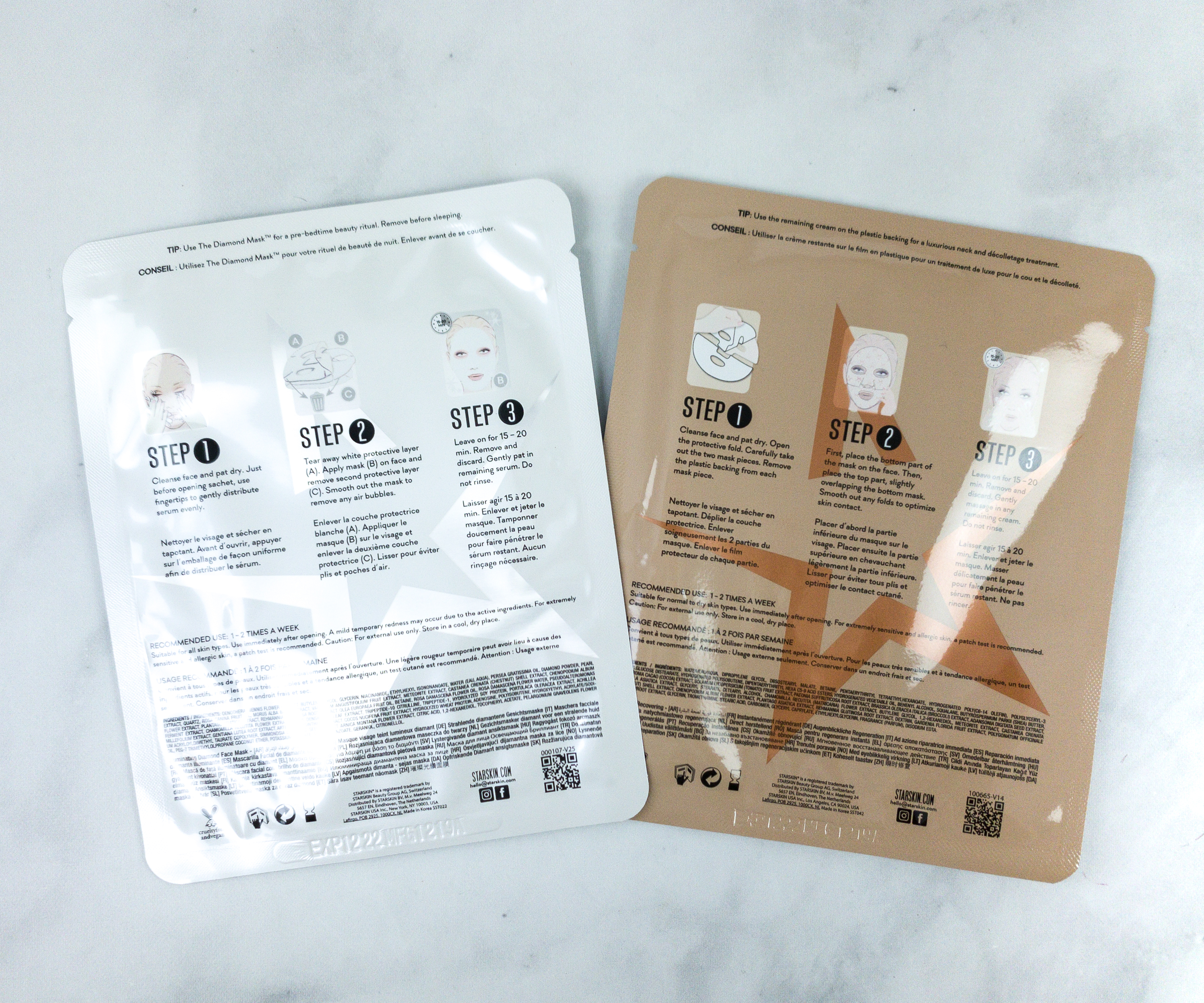 Use them like any other mask: put on clean skin, leave for 15 to 20 minutes, and then pat the remaining essence on your skin. They're very easy to use but the effects are just amazing!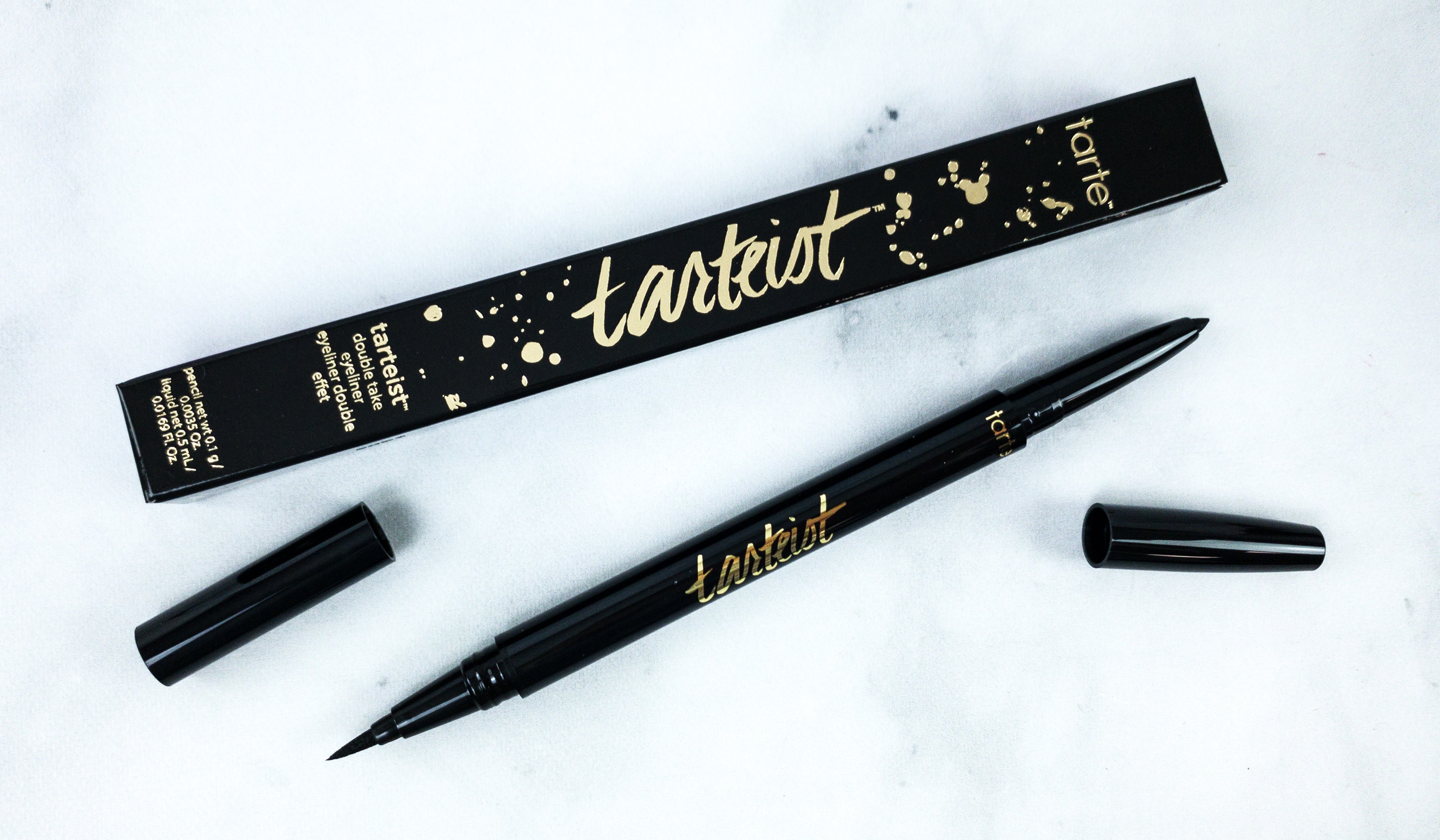 Tarte Tarteist Double Take Eyeliner in Black ($24) This dual-sided eyeliner saves space in my vanity kit, and also helps me create a wide range of eye looks flawlessly! One side is a waterproof eyeliner, while the other is pencil form. Both have superb pigmentation. They glide smoothly and they don't tug my skin. They also contain Amazonian clay which is nature's perfect ingredient for better and longer wear!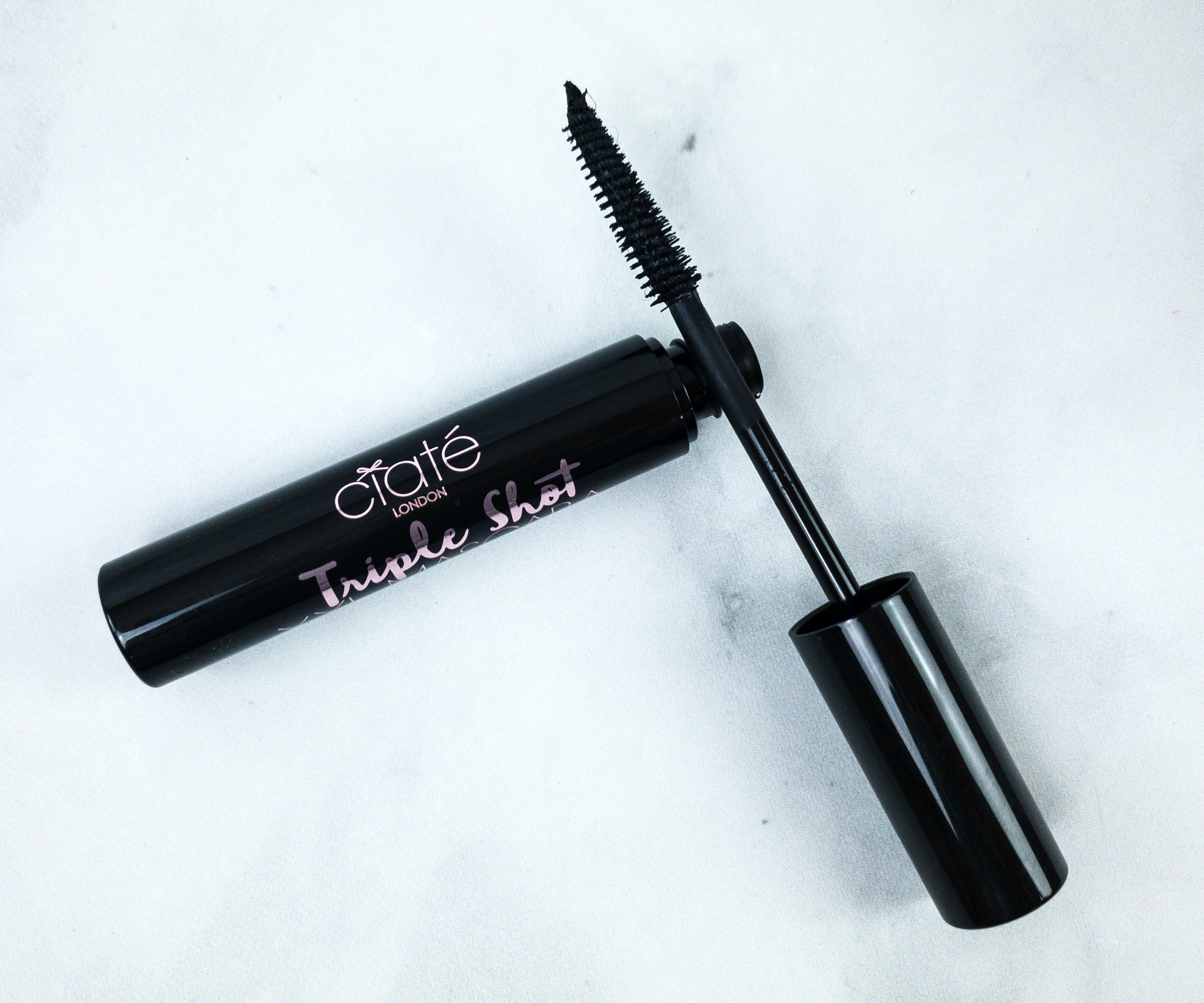 Ciaté London Triple Shot XXL Mascara in Black XXL ($22) Here's another eye make up product, a mascara that works wonders in lengthening my lashes!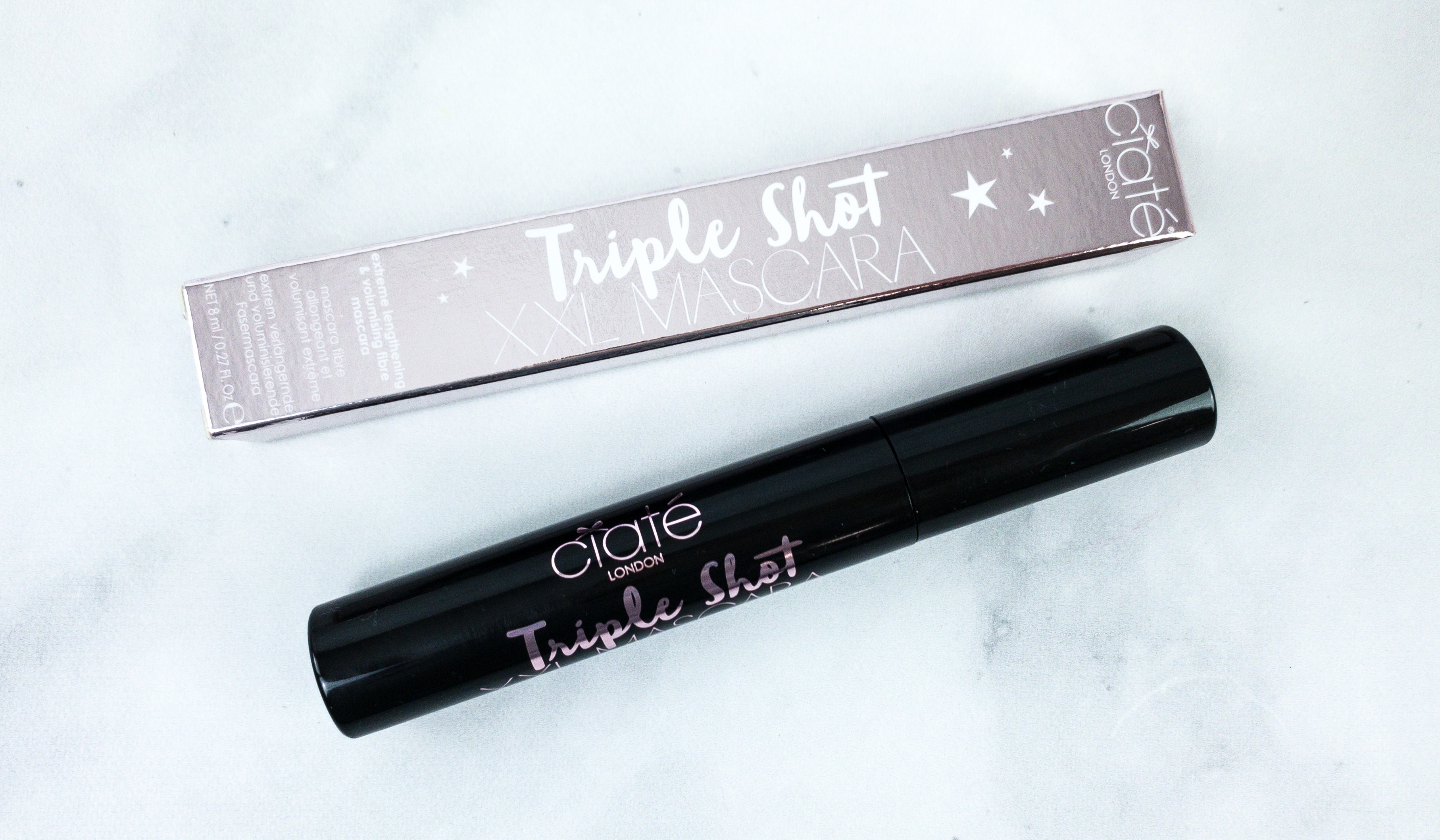 The formula includes Diamond Powder which is the latest in lash technology. The flower-shaped fibers bind with the natural lashes, promising to increase length for up to 3mm. I love this because it gives my lashes additional length and volume as well! The black color really works to highlight my eyes!
Girlactik Beauty Jello Gloss Balm ($18) Formulated with vitamin E, this balm helps relieve dry and chapped lips. It also contains a blend of avocado oil and aloe vera that helps moisturize and hydrate the lips. I love the jelly-like texture because it's very soft when applied! It also leaves a nice sheen!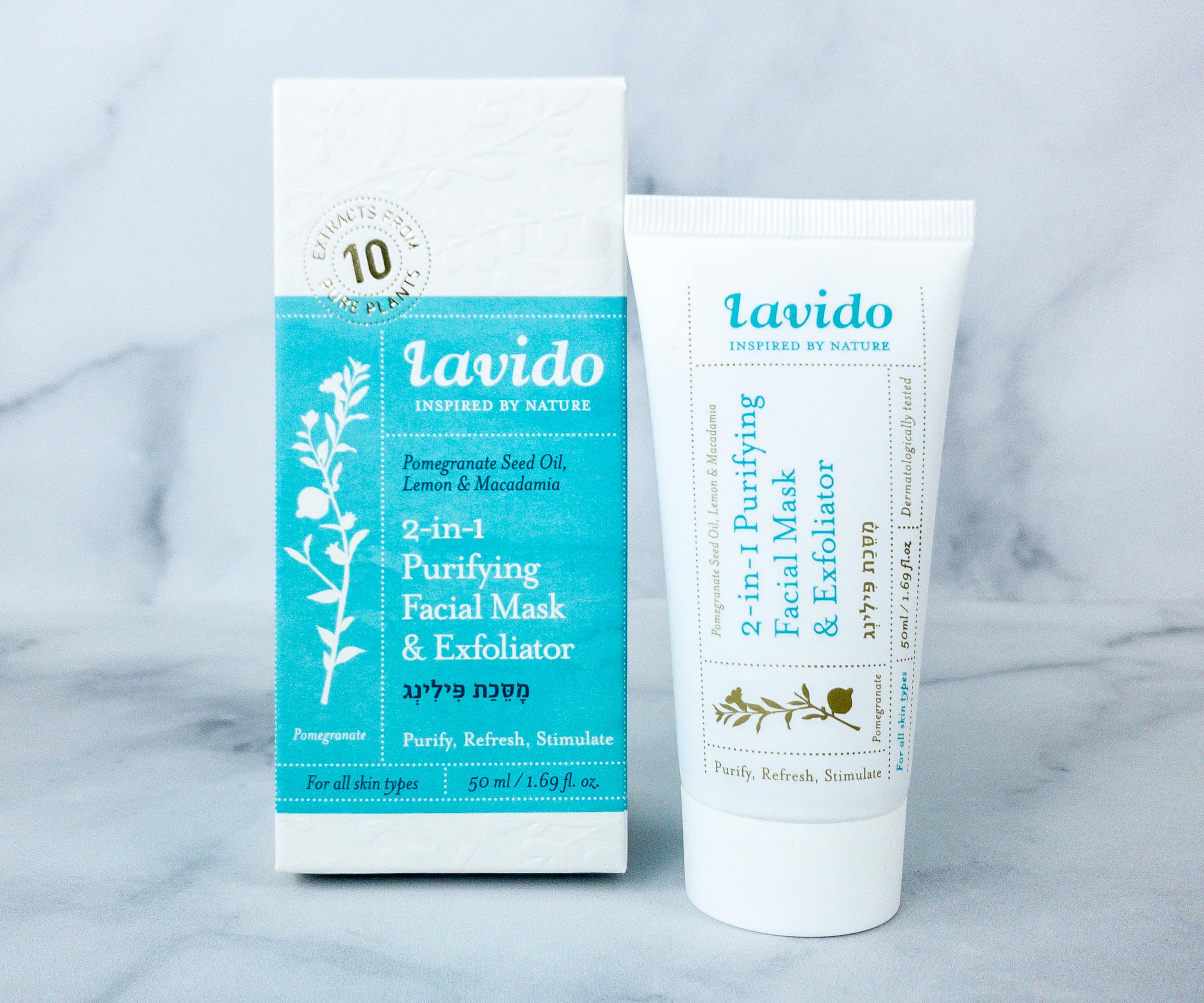 Lavido 2-in-1 Purifying facial Mask & Exfoliator ($36) This facial mask and exfoliator is formulated with dried pomegranate peel and seeds which helps remove dead skin cells, plus macadamia oil which is known to be high in monounsaturated fatty acids that help in moisturizing, softening, and regenerating the skin. It means the formula deeply cleanses without leaving the skin dry and irritated. To use as an exfoliating cleanser, massage to your skin and then rinse. To use as a mask, apply a thin layer, leave for 15 minutes, and rinse with lukewarm water.
Ipsy GlamBag Plus always sends a nice variety of makeup and skincare products, and this month's box is surely not an exception. I like the dual purpose eyeliner from Tarte and the hydrating sheet masks, but my favorite has got to be the mask and exfoliator in one. It has promising skincare benefits and it's also pretty gentle on the skin! Of course, I also like this month's glam bag because the design is perfect for spring. The total retail value is $130, which is more than the promised retail value so it's really a win! All in all, it's a lovely curation and I hope Ipsy keeps up the good work!
What do you think of this month's Ipsy Glambag Plus?