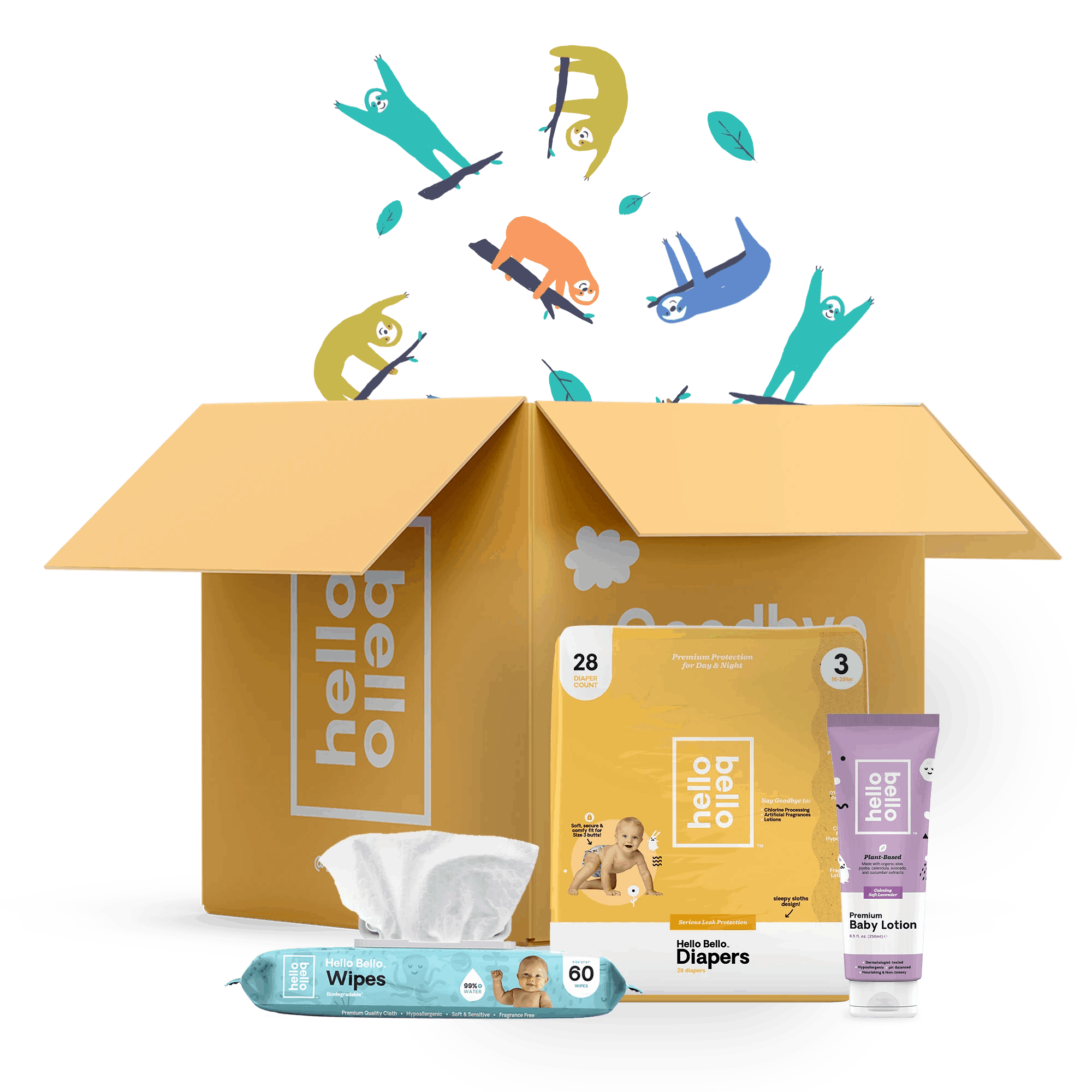 Hello Bello, a premium diaper, baby, and family bundle subscription company, has a great deal for new subscriber!
At Hello Bello, we have one simple goal: to eliminate the choice many parents have to make – deciding between what's best for their kids and best for their budget. We believe in premium for all because every baby deserves the best.

The Hello Bello product line is made with plant-based ingredients and organic botanicals; they're premium-quality and effective; and they're affordable.
Get $16 off your first Diaper & Wipes Bundle! Plus, get FREE shipping! Just use this link and coupon code SAVE16 at checkout.
Here are the bundle subscriptions available:
Say Hello to the Diaper of your Dreams. Seriously. The only thing they don't do is change themselves.
Here's what you'll get:
7 packs of adorable, affordable and off-the-charts absorbent diapers
4 packs of medical-grade, plant-based, multi-functional wipes (60-count each)
1 freebie item* anything from the entire Hello Bello product line under $9 *in your first bundle
15% off extra items feel free to add up to 5 additional items (everything's 15% off if you bundle)
You'll get to choose from the cutest prints – here's a peek:
---
Vitamin Bundle Organic gummy vitamins for the whole family, delivered to your doorstep!
Immunity Boosters, Sleep Supporters, Organic Multivitamins, and more!
What are the vitamins you can mix and match:
Here are the other products available at Hello Bello:
Personal Care
Keepin' you clean and happy
---
Apparel
Need a last-minute baby shower gift or birthday present? Look no further than our selection of Hello Bello Gifts and Apparel. Shop eGift Cards (the most foolproof way to give), Tie-Dye Kits (irresistible, we know), Squeaky Clean Kiddo Kit (think variety pack, but cooler), Backpack Diaper Bags (versatile + practical = amazing), and our super soft Organic Cotton Onesie Body Suit + Pant sets. Our goodies feature plant-based, premium formulas that are hypoallergenic, ph-balanced, and gentle on sensitive skin. Surprise and delight the ones you love with the gift of Hello Bello!
---
Outdoors
The great outdoors are great! Unless you're unprepared. We're here to help 🙂
---
Home Care
Taking care of life's cutest little messes
---
Are you getting anything from Hello Bello?