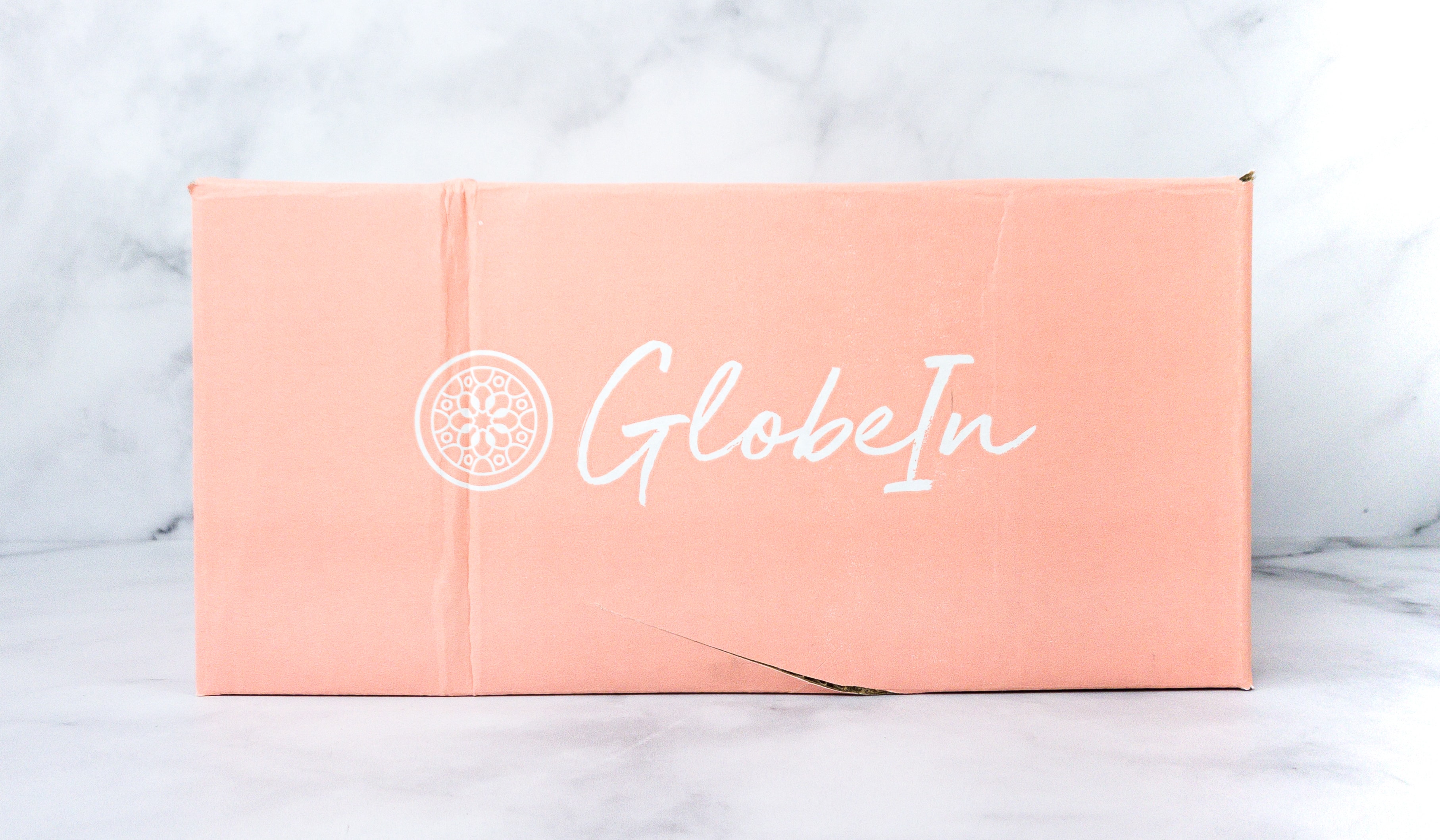 The GlobeIn Artisan Box Club is a subscription that sends handcrafted products from around the world. All items are produced either by collectives that are fair trade certified or that respect and adhere to fair trade principles. All artisans and farmers whose products are distributed by GlobeIn are paid a fair wage for their products.
DEAL: New customers can use coupon code WELCOME to save $10 OFF their 3-month or longer Artisan Box subscription.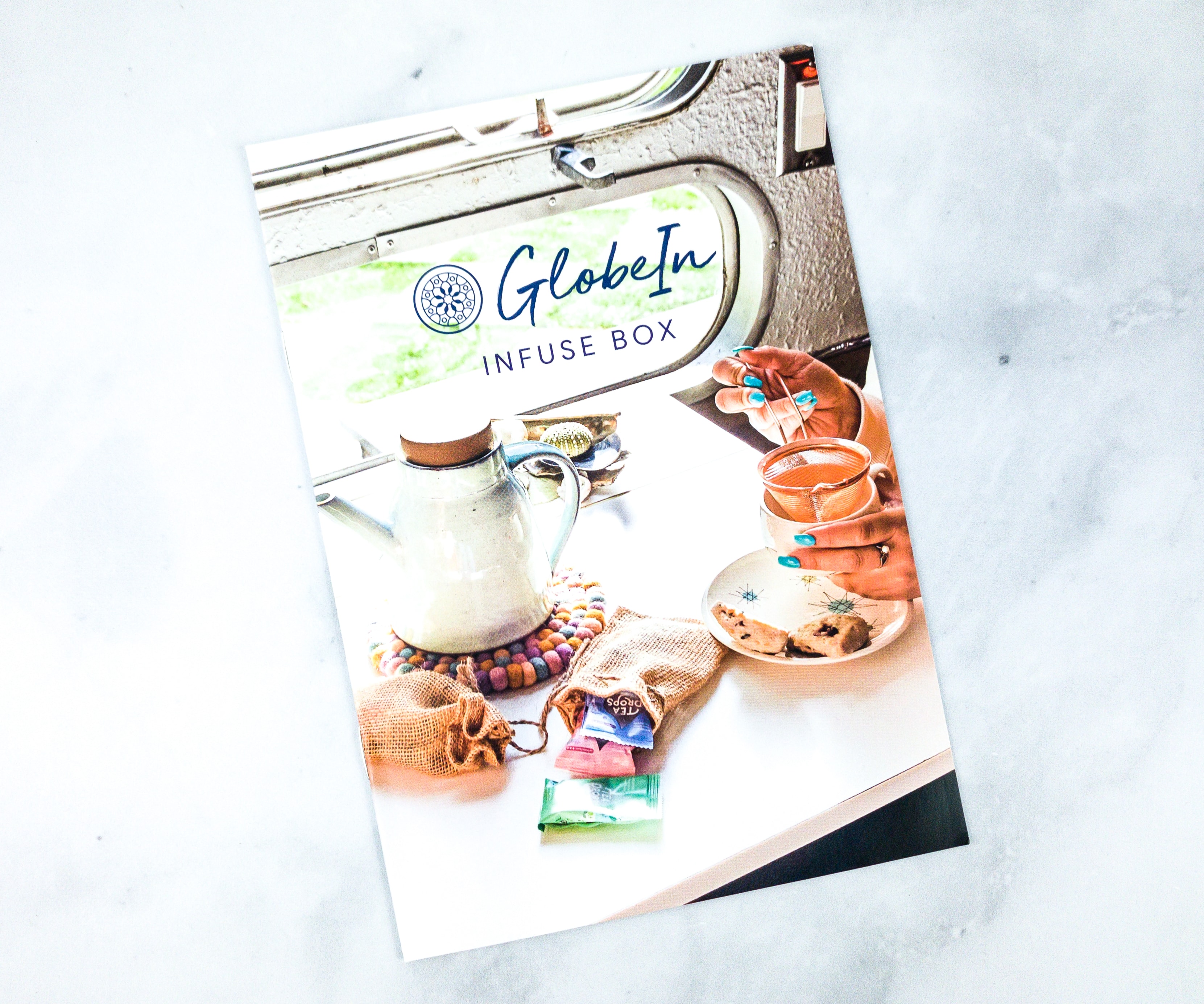 A booklet welcomed us upon opening the box. The theme for this box is INFUSE.
Artisan Box subscribers have a selection of themes to choose from. This way, artisans will be able to meet GlobeIn's needs while also having longer, steady work as they continue to produce items for the Artisan Box.
This booklet also has a personal message from Angela, the Artisan Box Curator.
There's an article dedicated to each item in the box.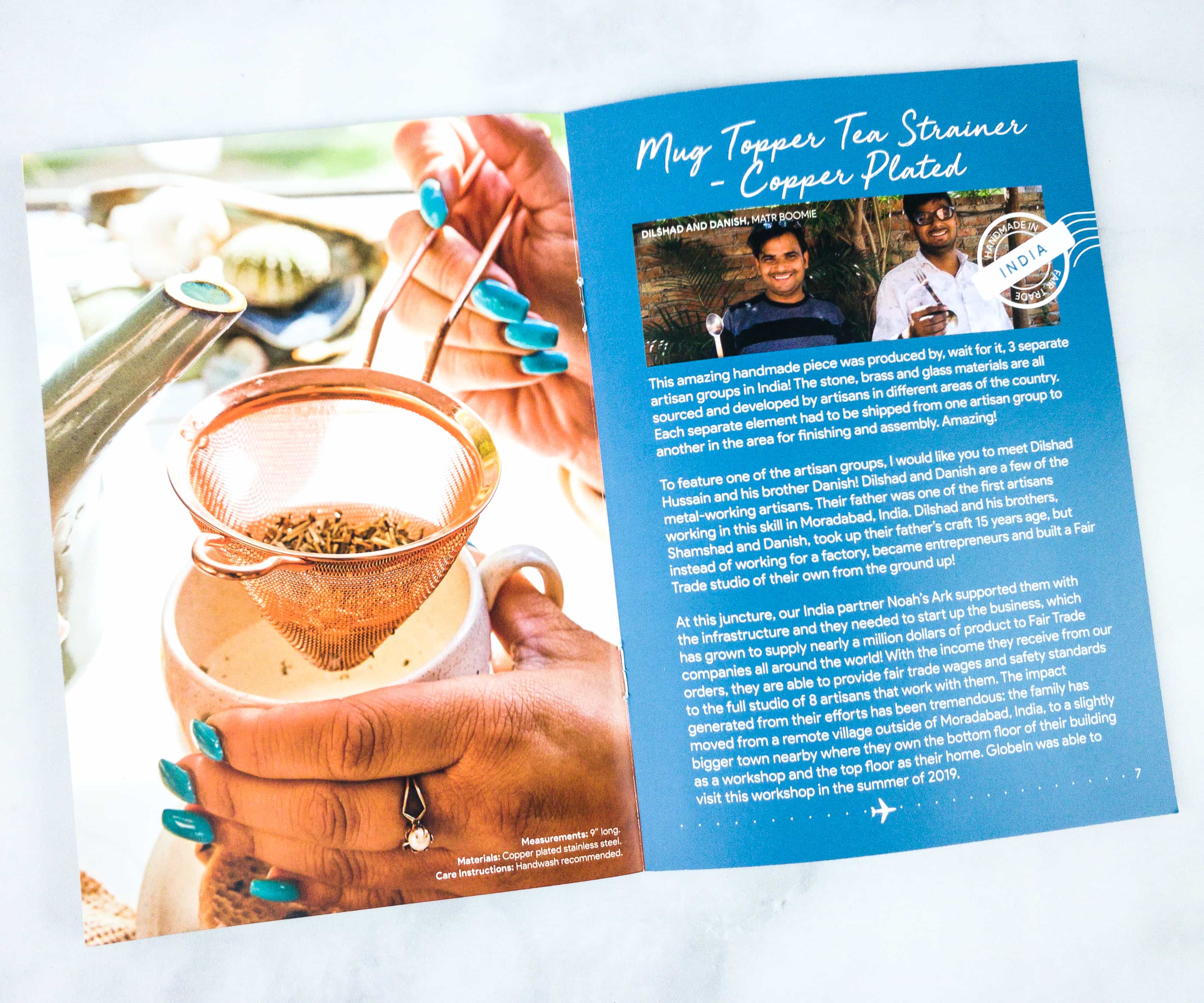 It gives us more information about the items, like where were they made or who made them, and how to use them.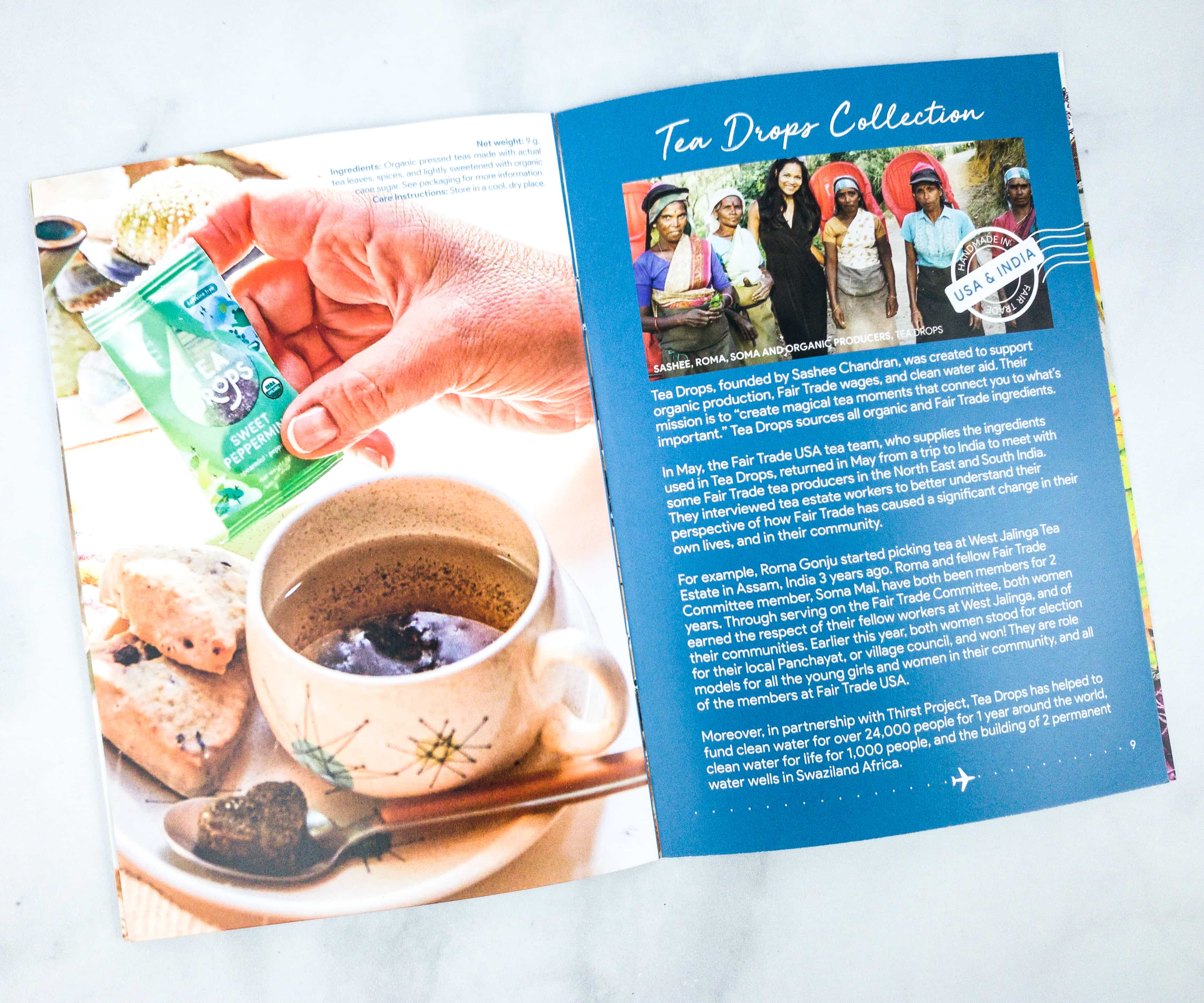 It's great to know the local artisans that we are supporting!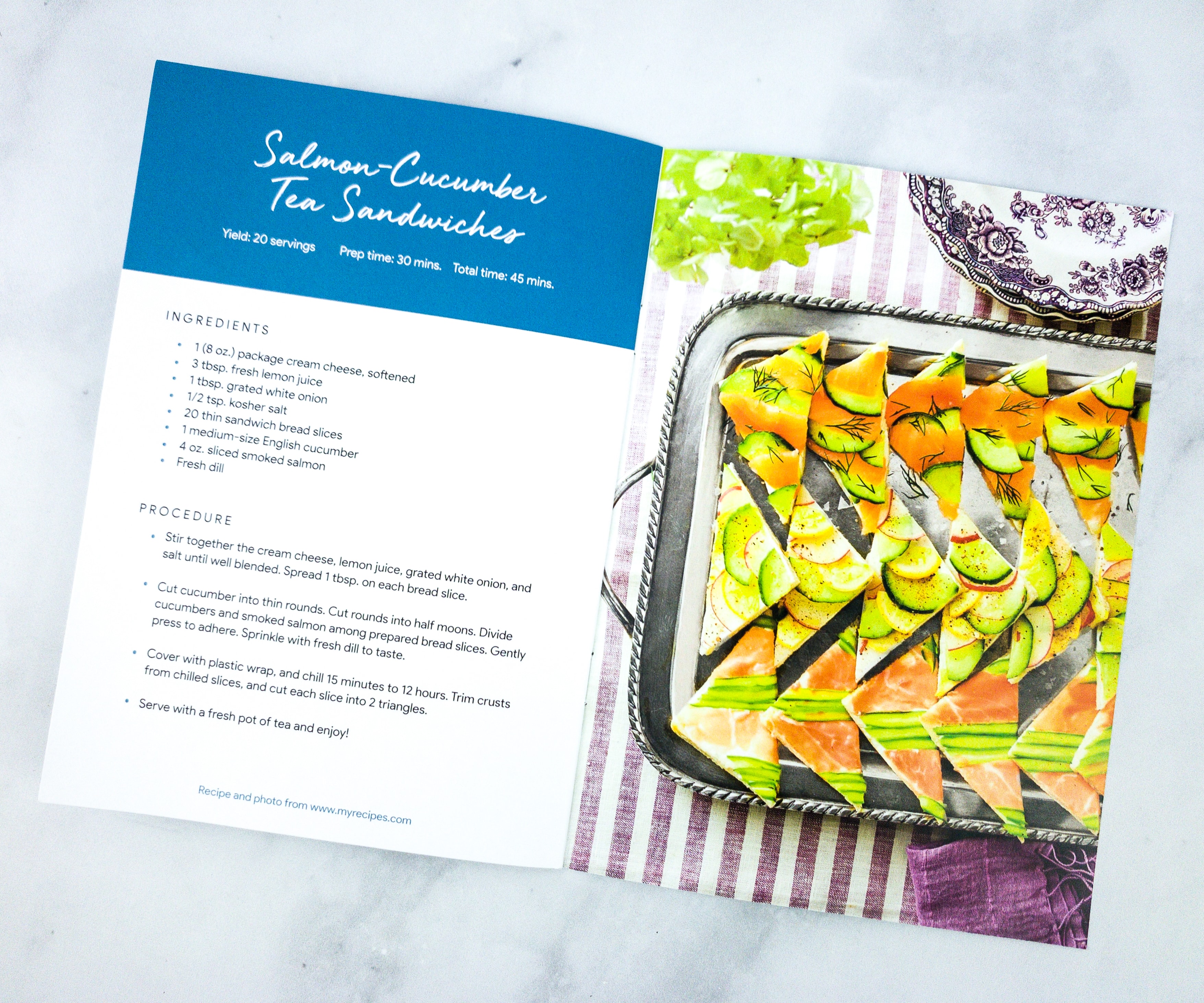 They also included a recipe for Salmon-Cucumber Tea Sandwiches!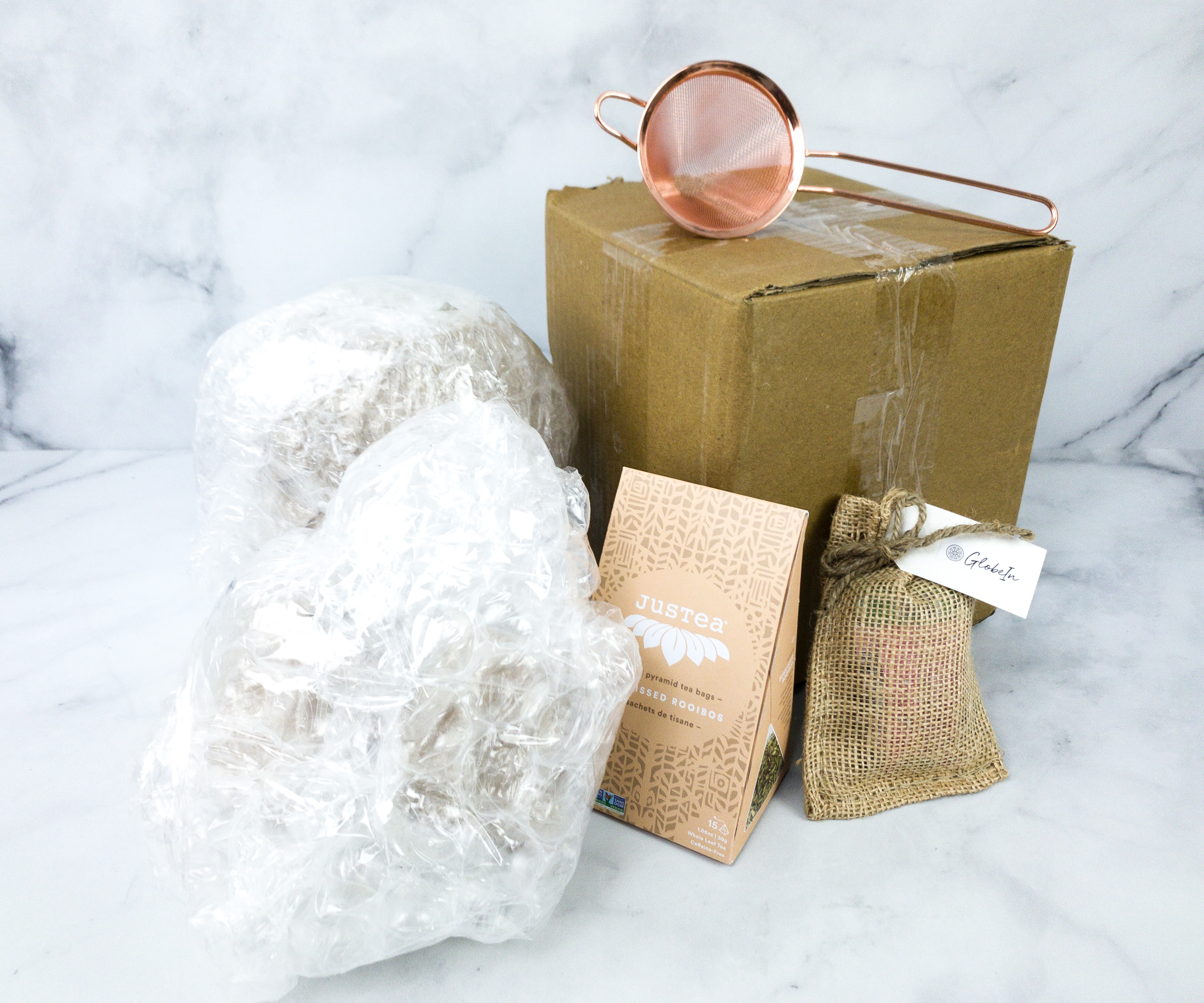 Everything was well wrapped and protected during shipping.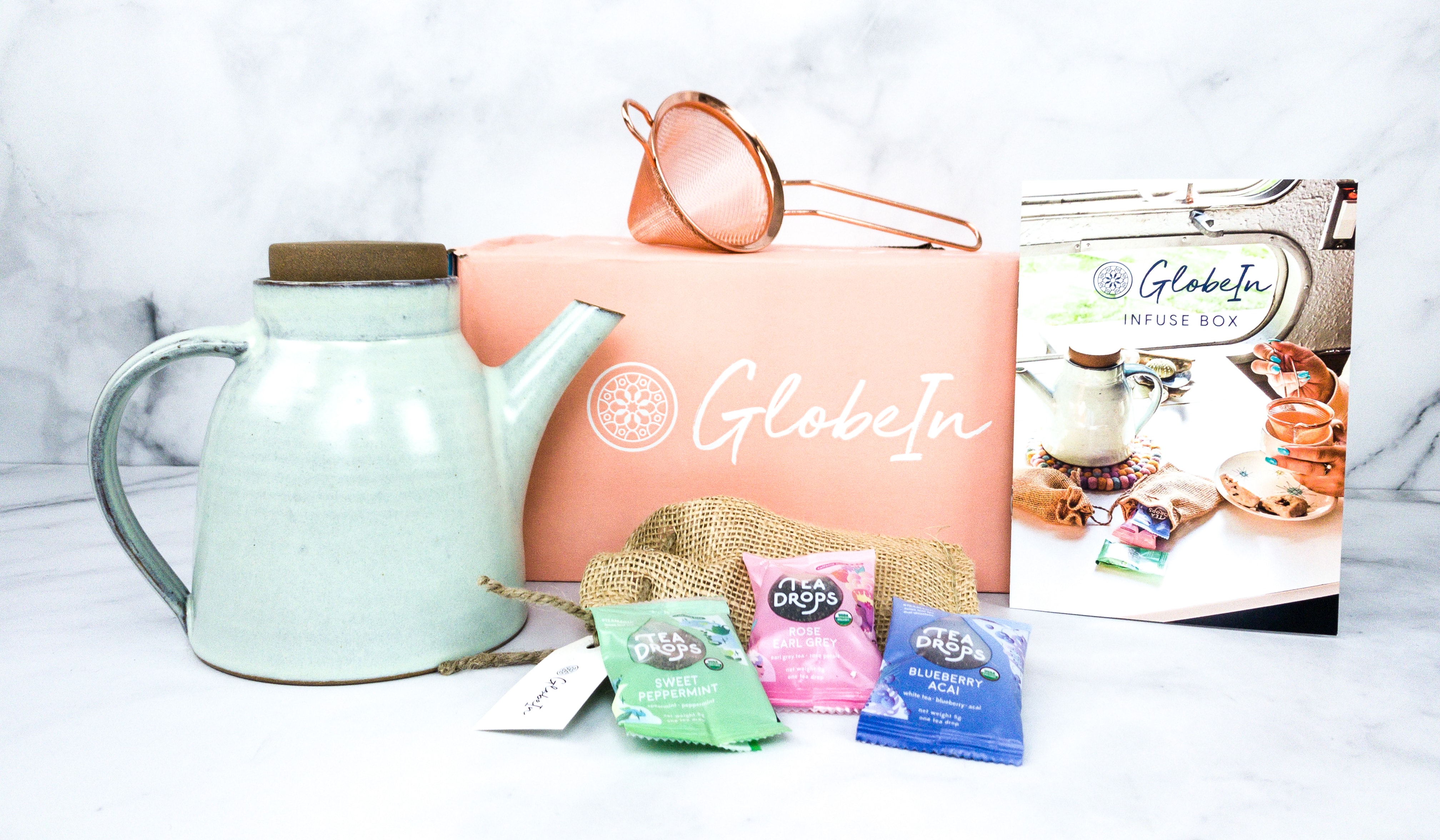 Everything in my GlobeIn Artisan INFUSE box!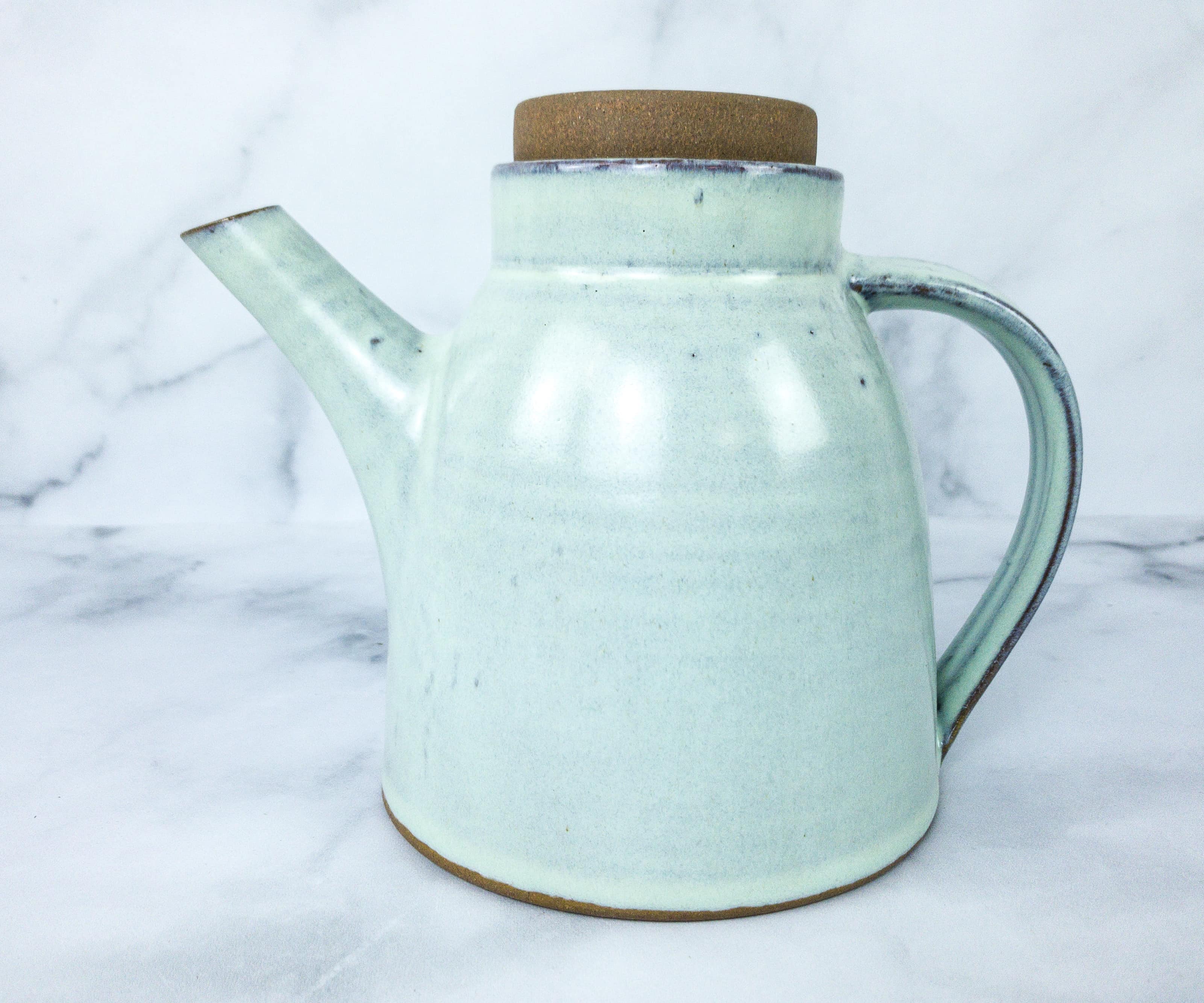 Chimini Teapot with Natural Lid ($45) This pretty teapot is handmade in Nepal by Thimi Ceramics. If you love tea or coffee, you can use this ceramic pot for your freshly brewed hot drinks.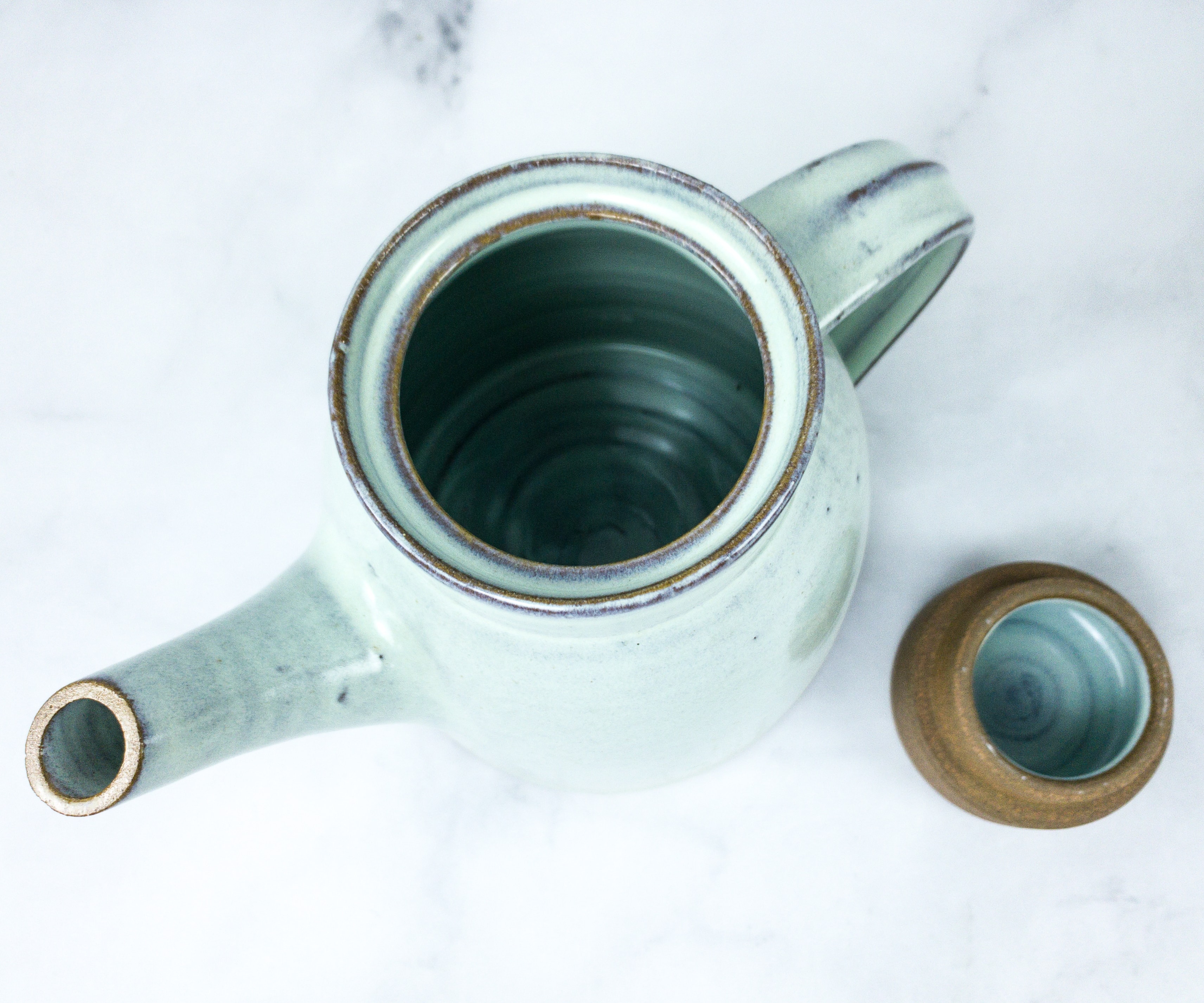 The pot has a 3″ long spout and 3″ wide opening. It also comes with a lid.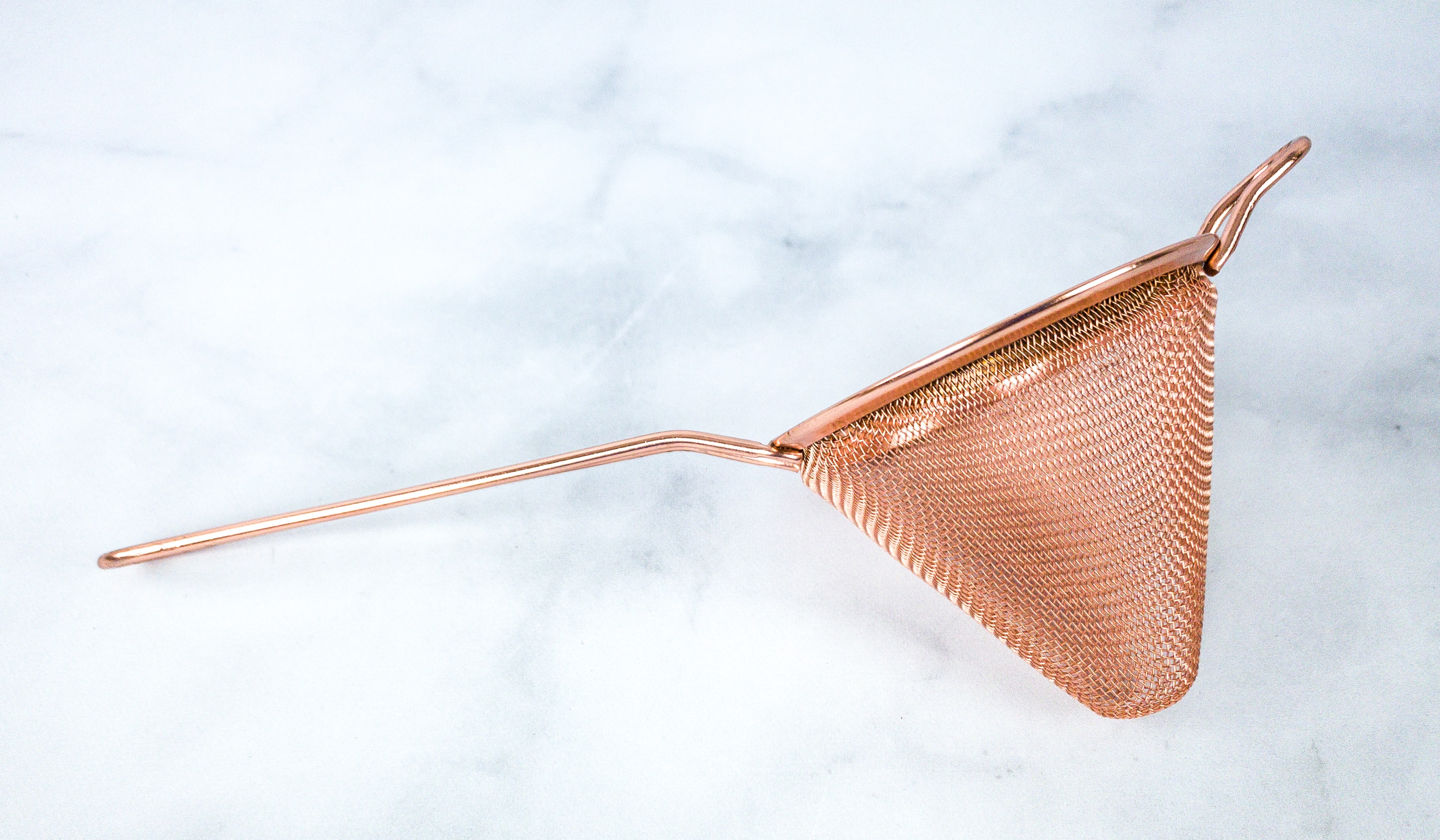 Mug Topper Tea Strainer ($18) This tea strainer is handmade in India, but it's produced by 3 separate artisan groups. It's because the stone, brass, and glass are sourced and developed in different areas of the country.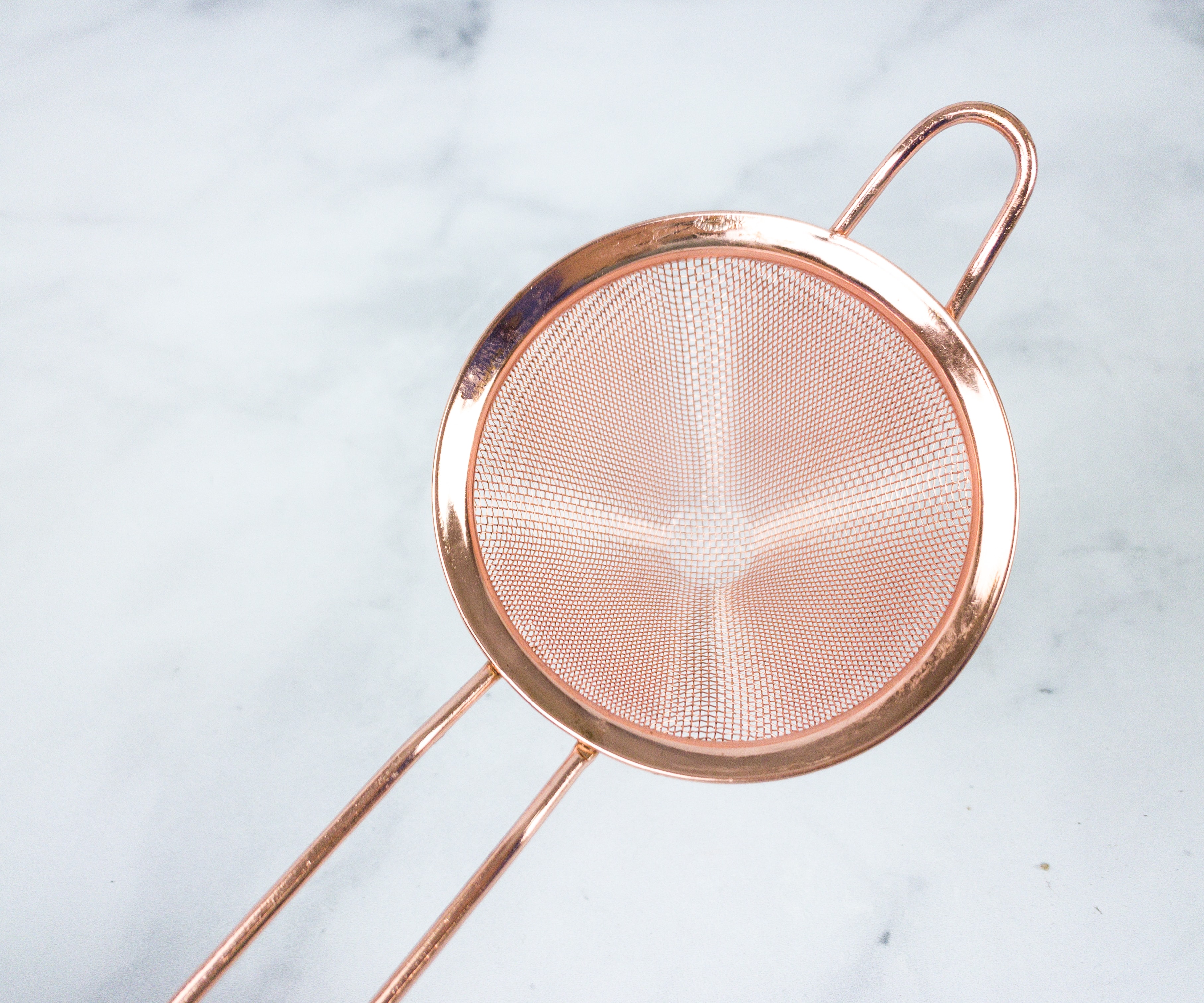 The strainer is 9″ long and made with copper-plated stainless steel. Also, the cup is made to fit any mug or even the ceramic teapot that's also included in this box!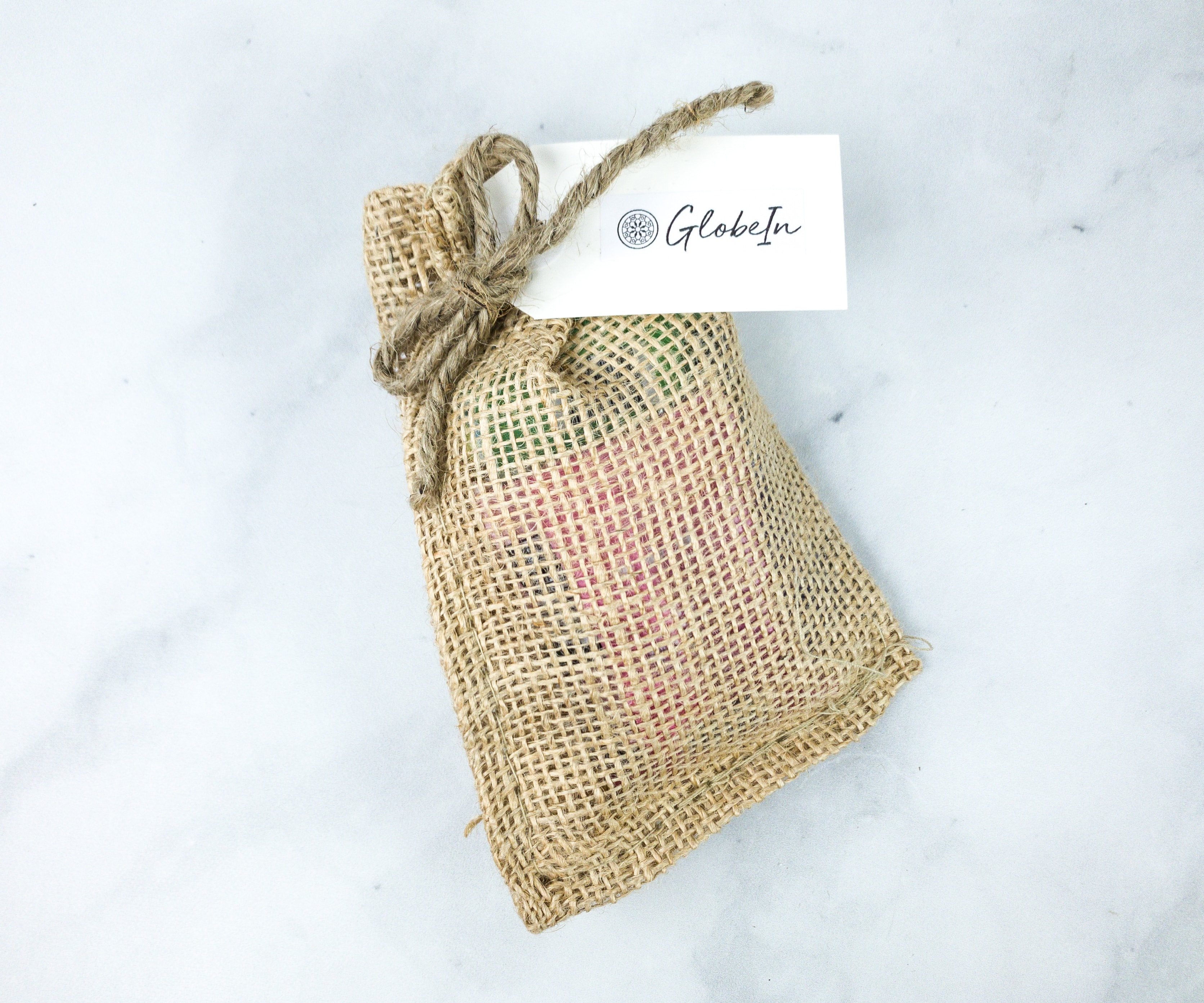 The next items are placed in a burlap pouch, with Globein's tag.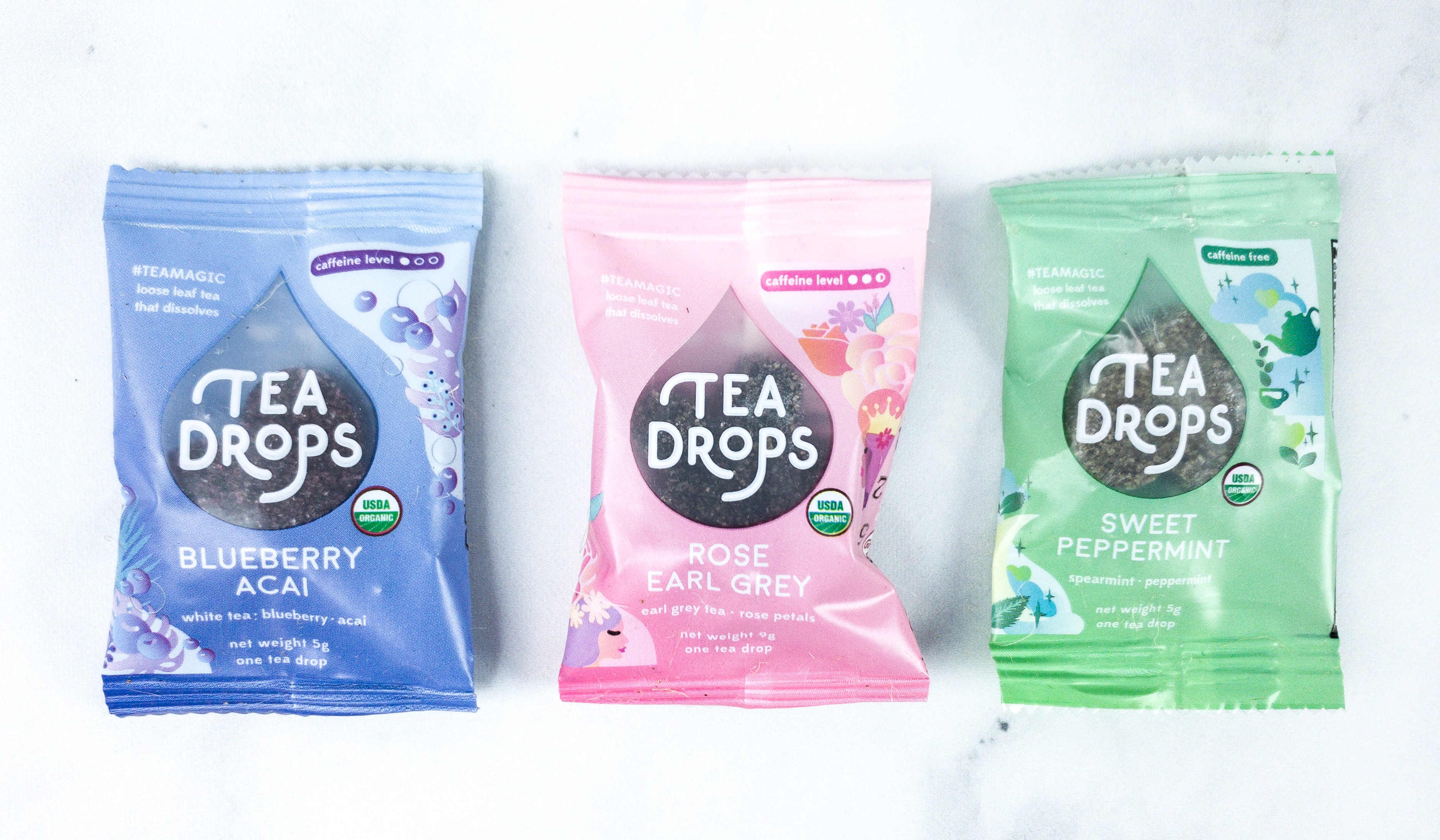 Tea Drops Collection Set of 3 Blueberry Acai, Rose Earl Grey, Sweet Peppermint ($6) I got three variants of these pressed teas that can be easily dissolved in water. Because they don't use tea bags, there'll be 20% less waste when you make your tea.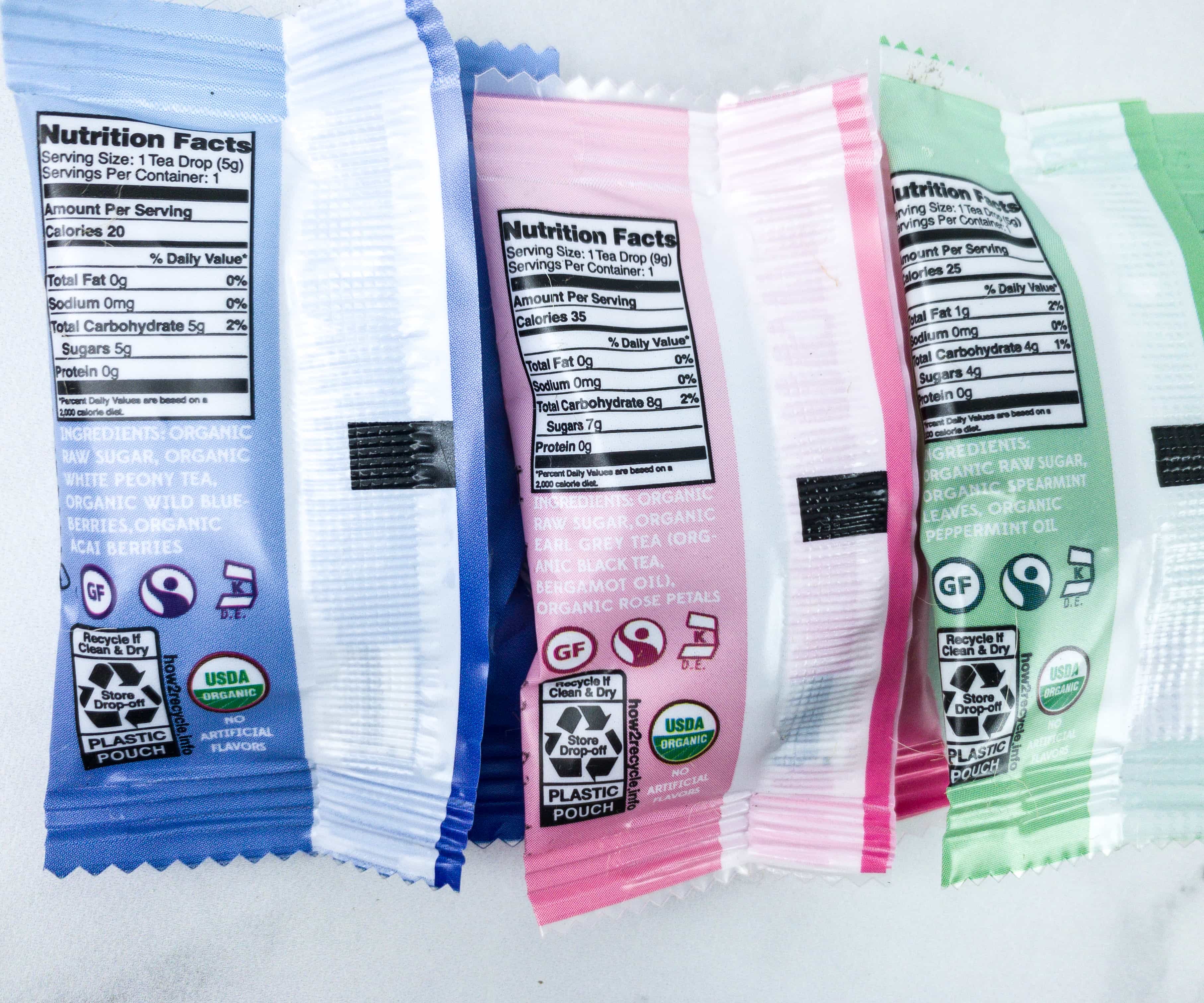 The tea drops are handmade in both in the USA and India. They made with actual tea leaves spices, and organic cane sugar.
This month's Infuse box gave us nice tools to make a cup of warm tea! The ceramic teapot is really beautiful and I love how it keeps the beverage warm for longer. Also, the tea strainer is perfect for steeping tea. I like that it fits perfectly on top of the ceramic pot. The tea drops are great as they don't come with a bag, which means less waste and more love for the environment! Aside from the items' functionality, I'm also impressed with the creativity and effort that the artisans put into making them. It really feels great knowing that this box supports the local artisans' livelihood!
What do you think of this GlobeIn Artisan Box?

Visit Globe In Artisan Box Club to subscribe or find out more!