The GlobeIn Artisan Box Club is a subscription that sends handcrafted products from around the world. All items are produced either by collectives that are fair trade certified or that respect and adhere to fair trade principles. All artisans and farmers whose products are distributed by GlobeIn are paid a fair wage for their products.
DEAL: New customers can use coupon code WELCOME to save $10 OFF their 3-month or longer Artisan Box subscription.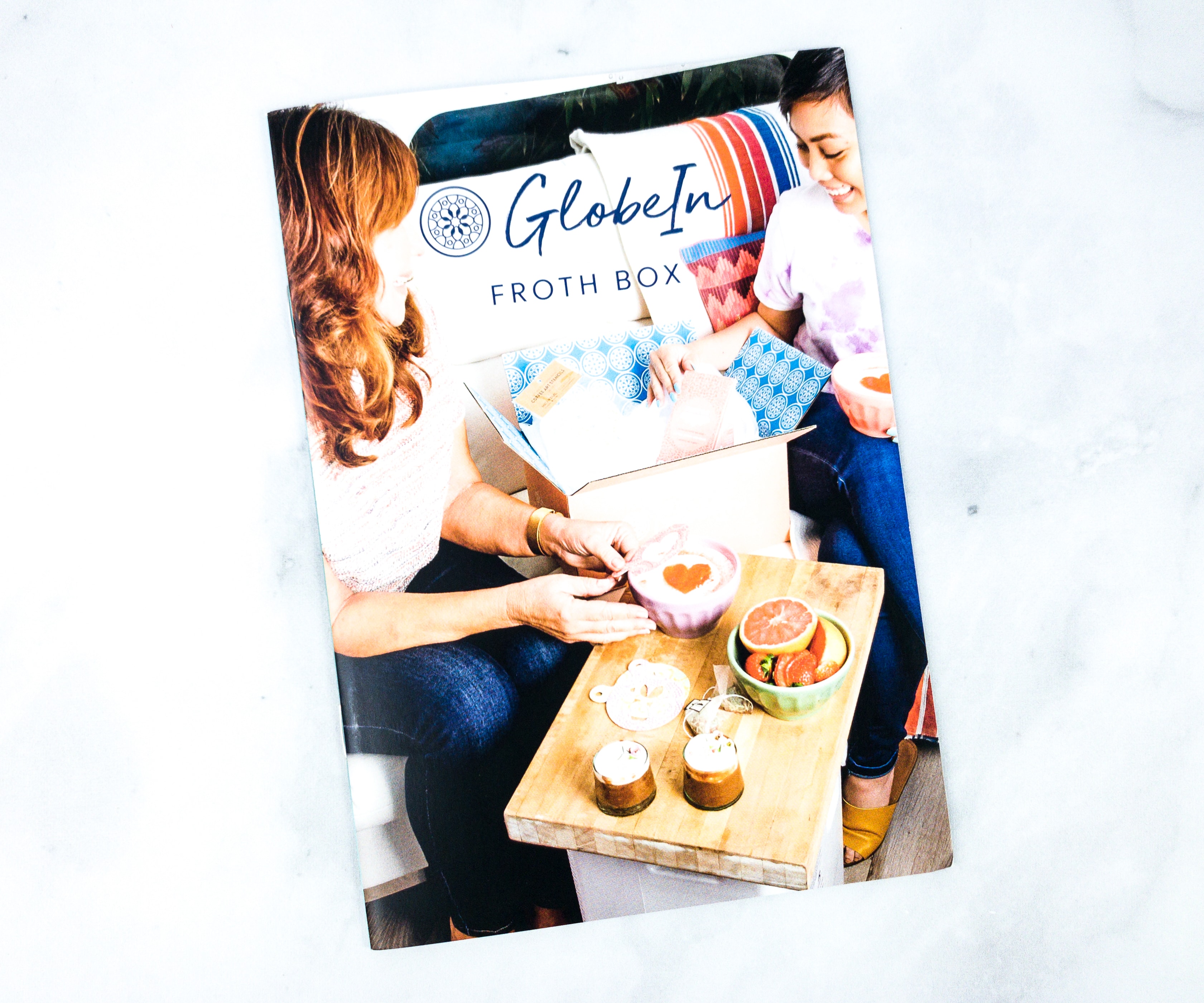 A booklet welcomed us upon opening the box. The theme for this box is FROTH.
Artisan Box subscribers have a selection of themes to choose from. This way, artisans will be able to meet GlobeIn's needs while also having longer, steady work as they continue to produce items for the Artisan Box.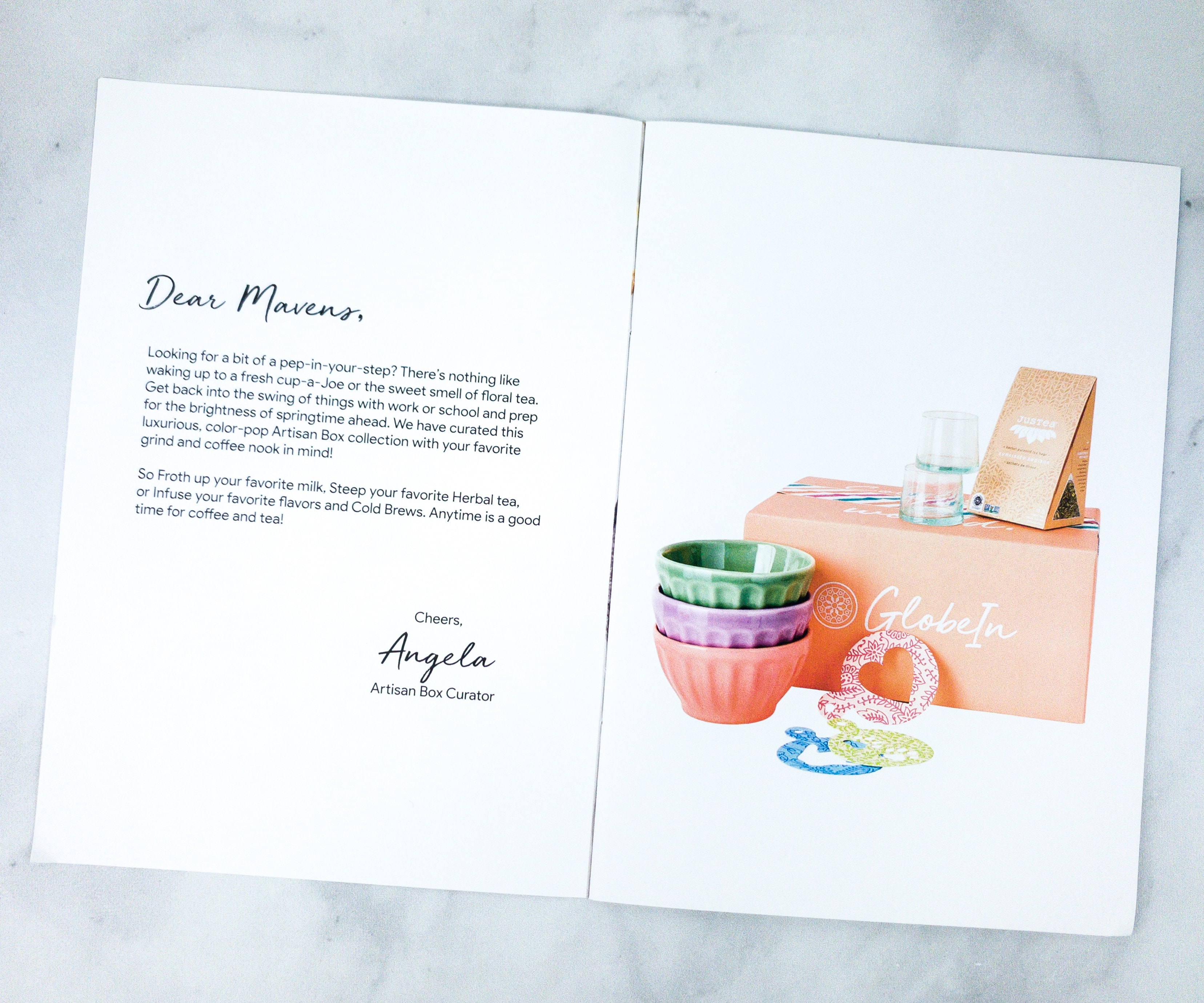 This booklet also has a personal message from Angela, the Artisan Box Curator.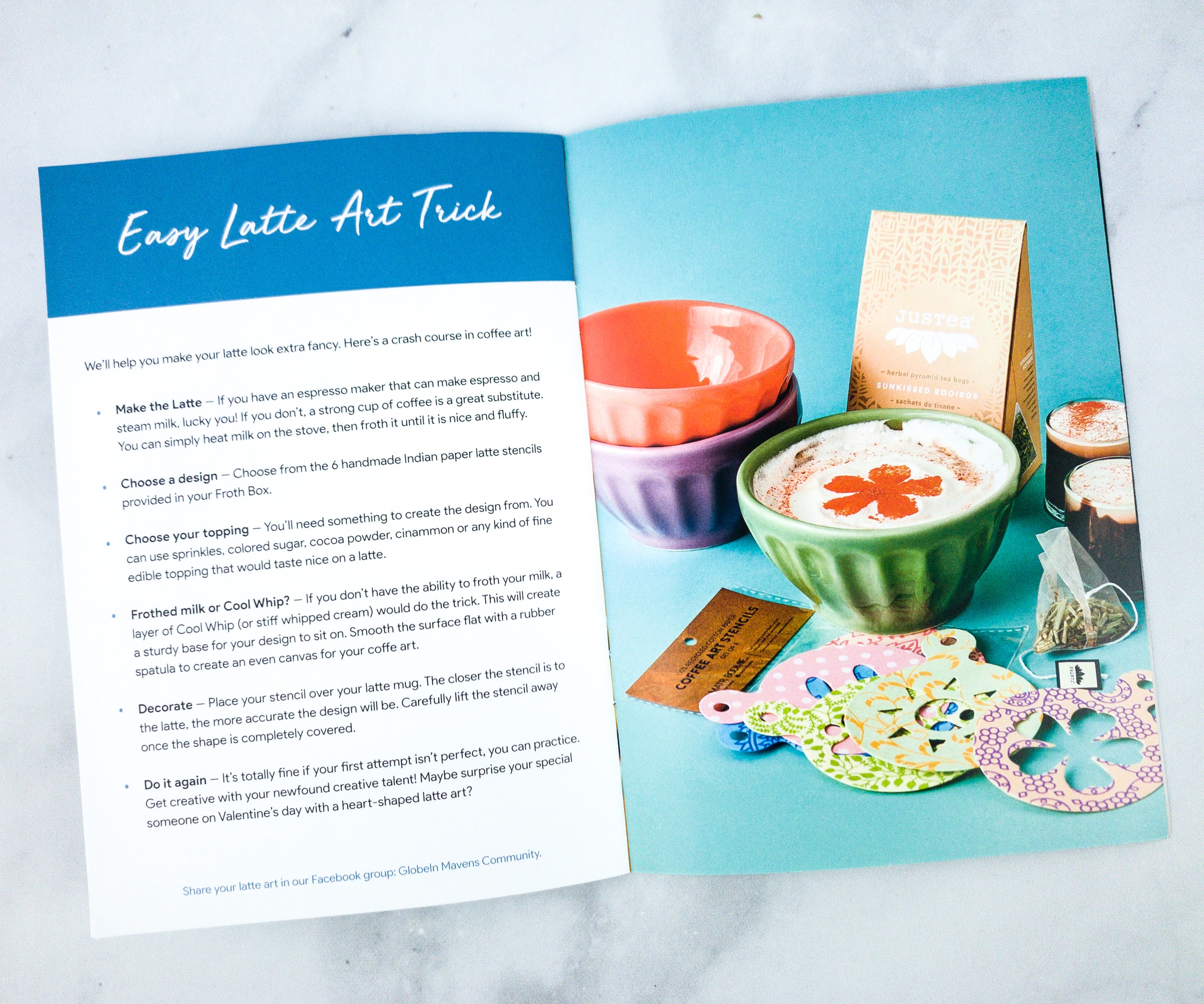 They also included tips for making an Easy Latte Art Trick!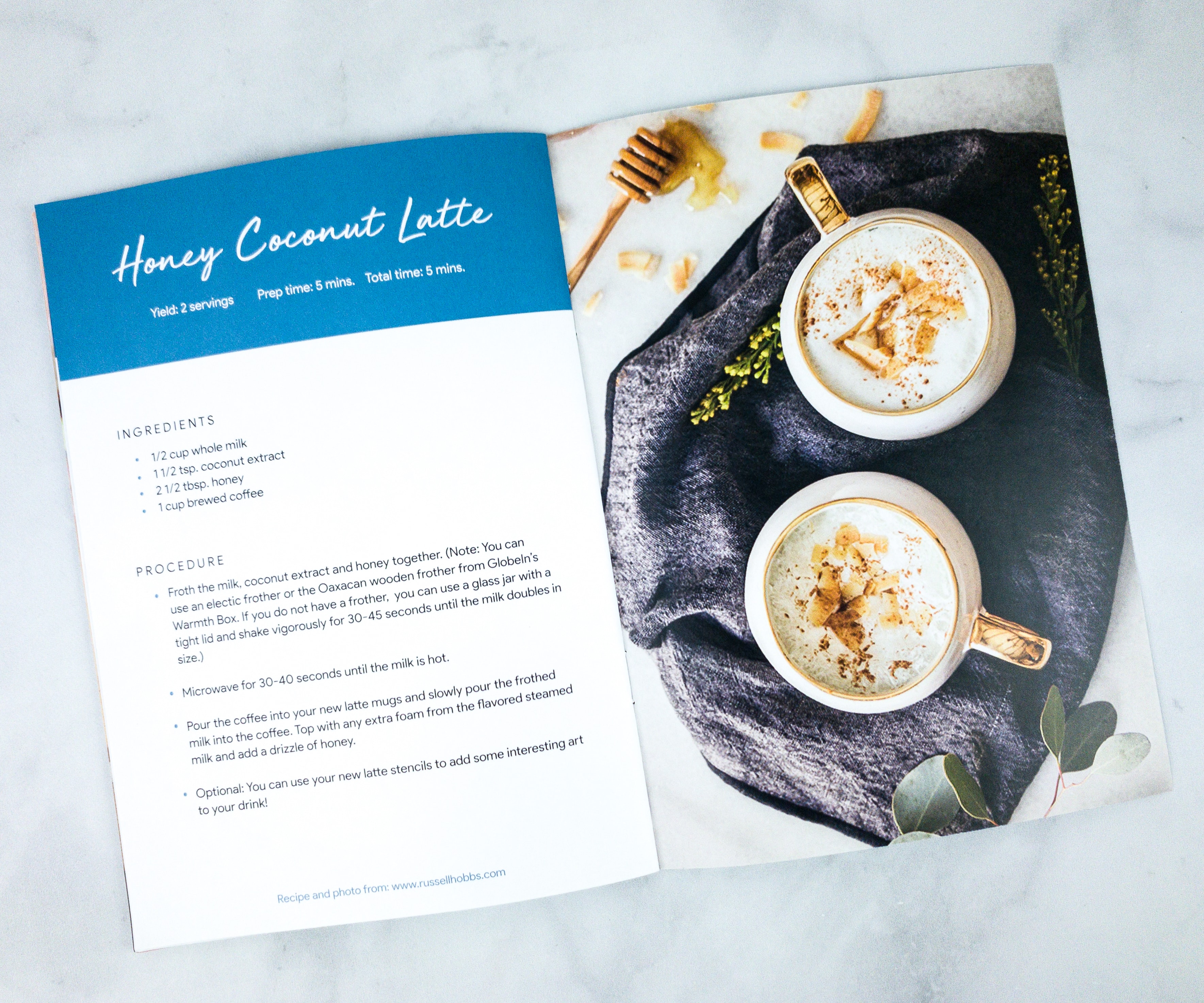 Another page features a recipe for Coconut Latte!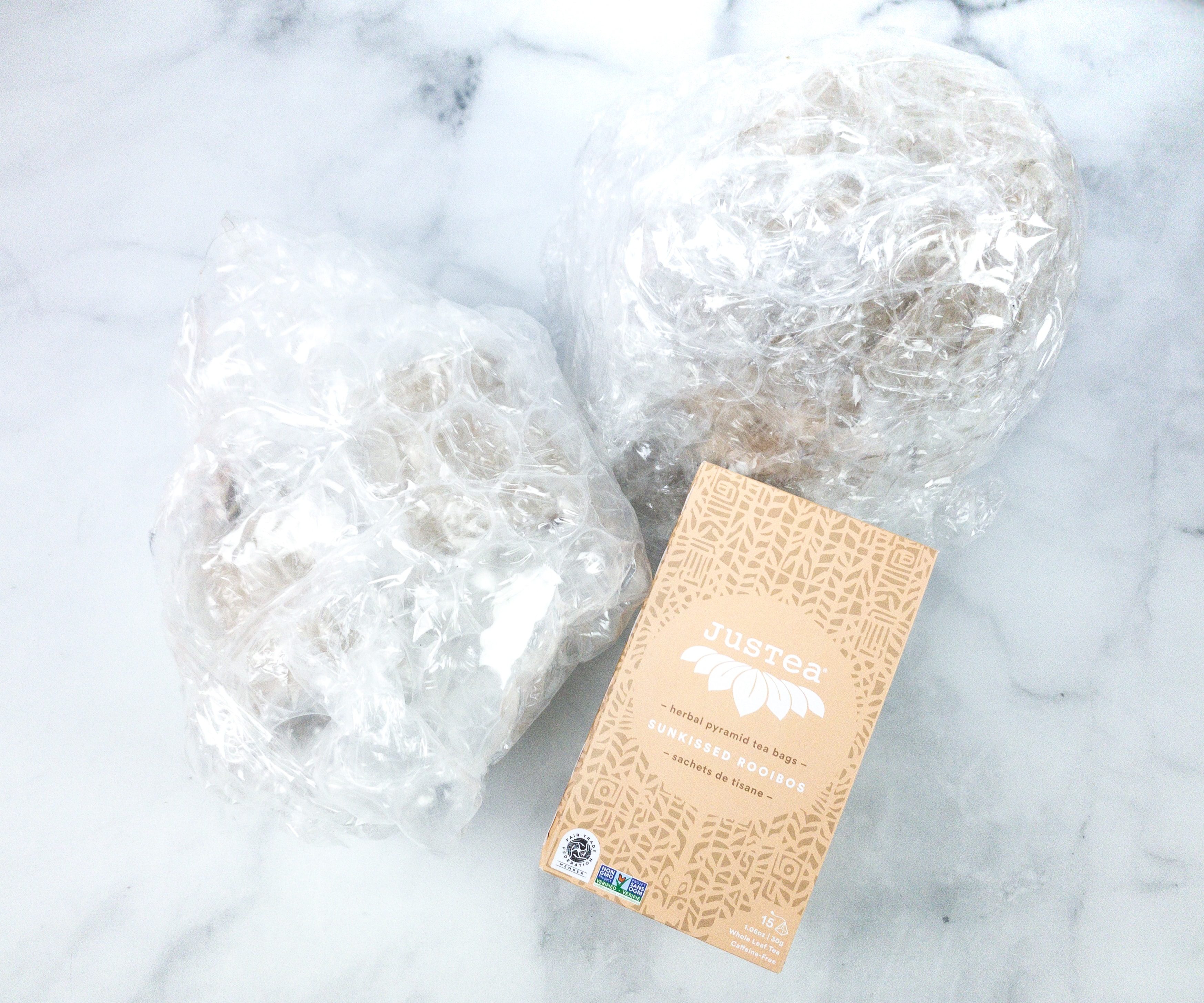 Everything was well wrapped and protected during shipping.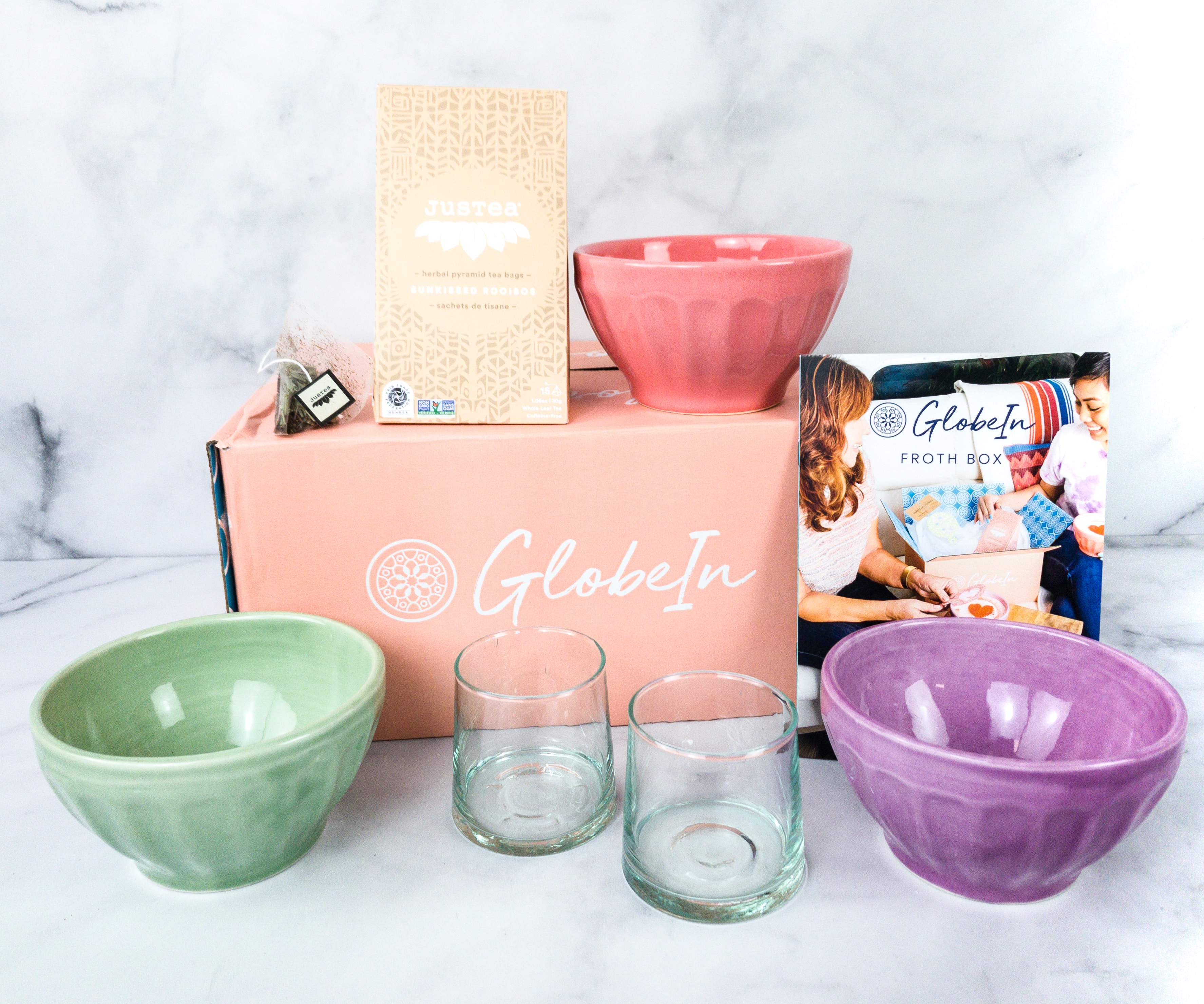 Everything in my GlobeIn Artisan FROTH box!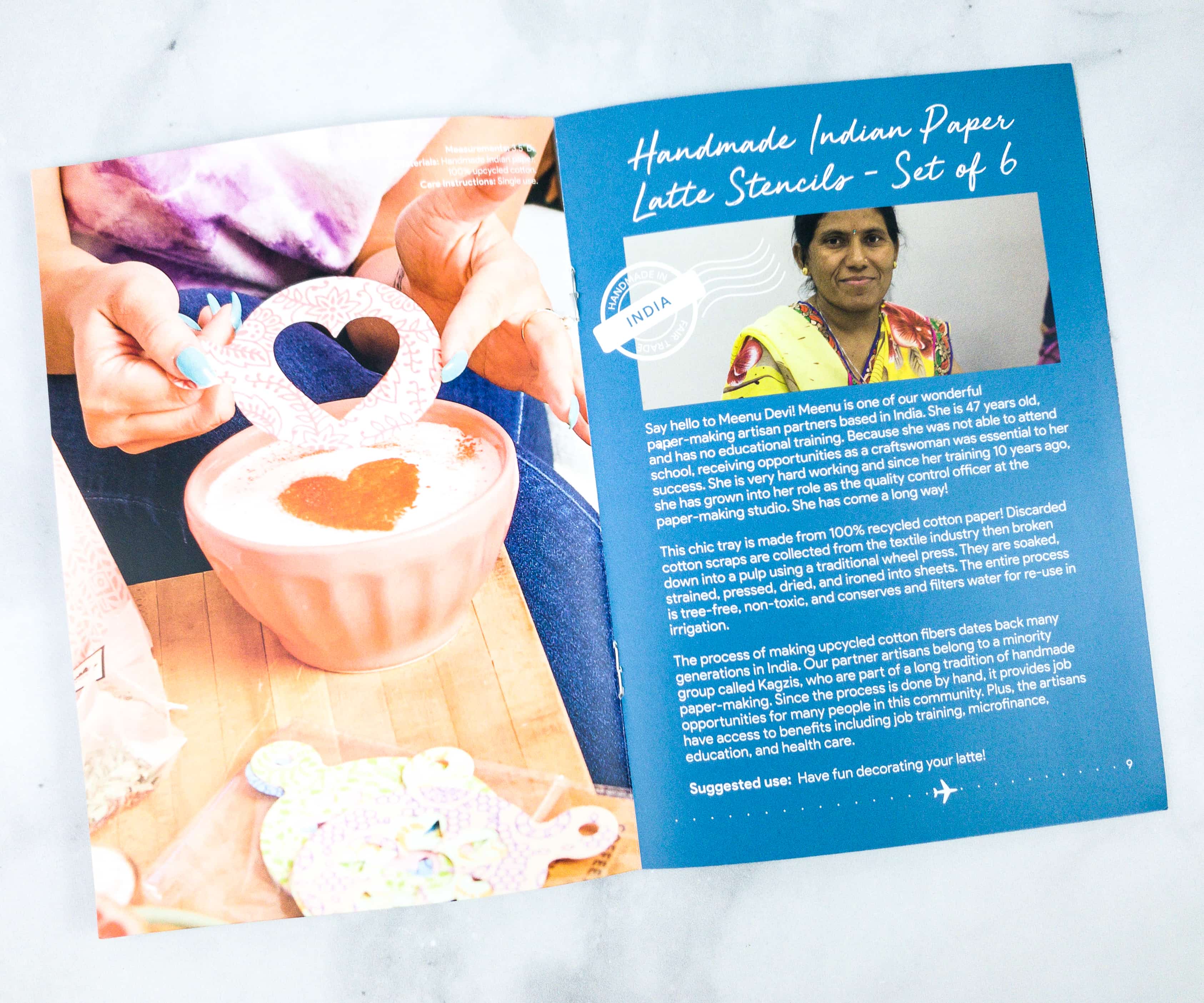 Handmade Indian Paper Latte Stencils – Set of 6, India ($6) These latte stencils are from India, made from recycled cotton paper. Unfortunately, they were missing in our box.
Here's a photo of the stencils from the spoilers! They look so pretty and it's a bummer that we didn't get them.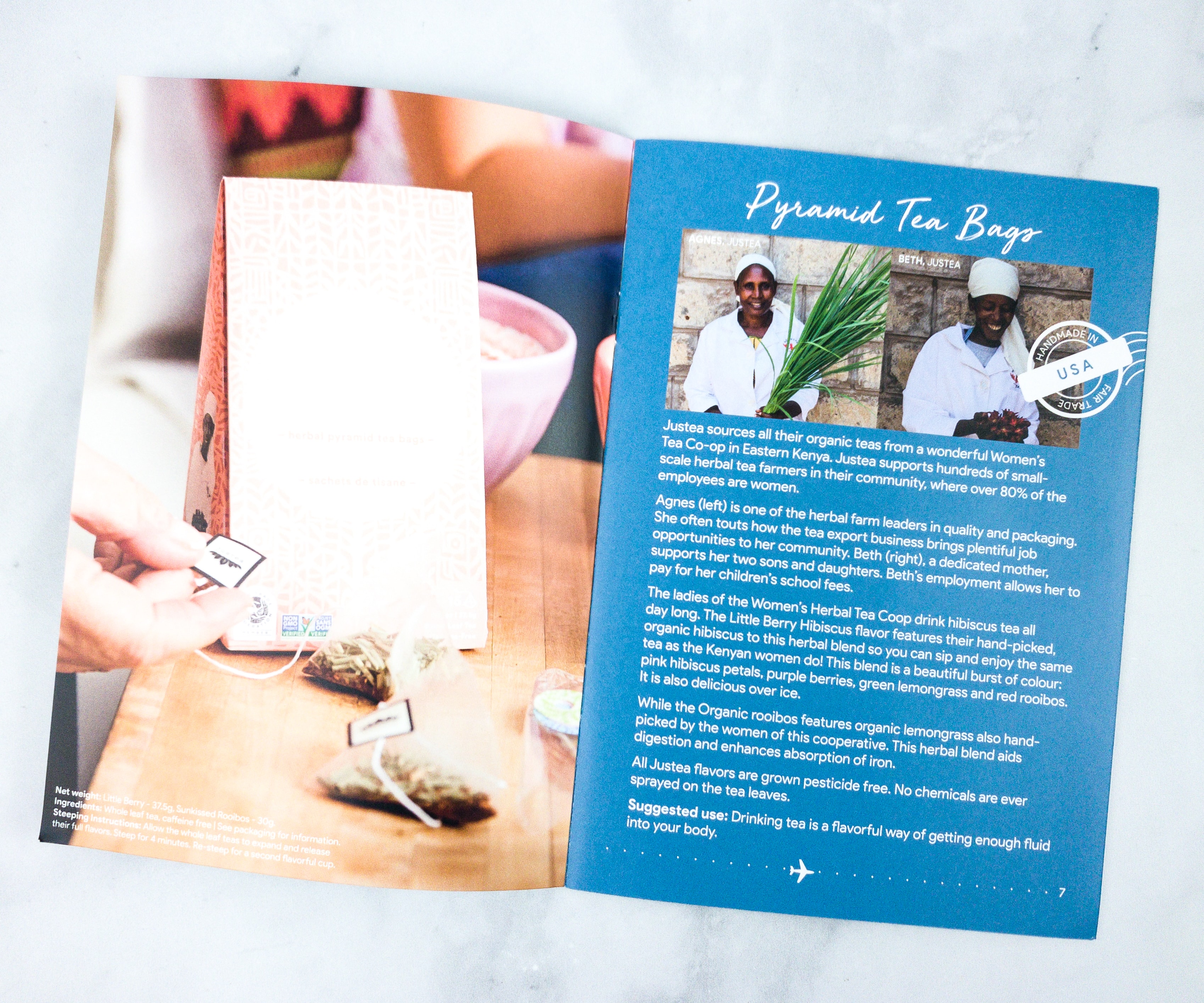 Pyramid Tea Bags, Eastern Kenya ($10) The tea company partnered with a local women's co-op in Kenya to help provide employment and a self-sustaining environment for them. The leaves were hand-harvested by these amazing women and each purchase directly employs Kenyan farmers.
There are 15 pyramid tea bags in the box!
This Sunkissed Rooibos tea is made with organic rooibos and organic lemongrass, which has health benefits including better digestion and enhanced absorption of iron.
It's good to know that this tea is free from pesticide and harmful chemicals!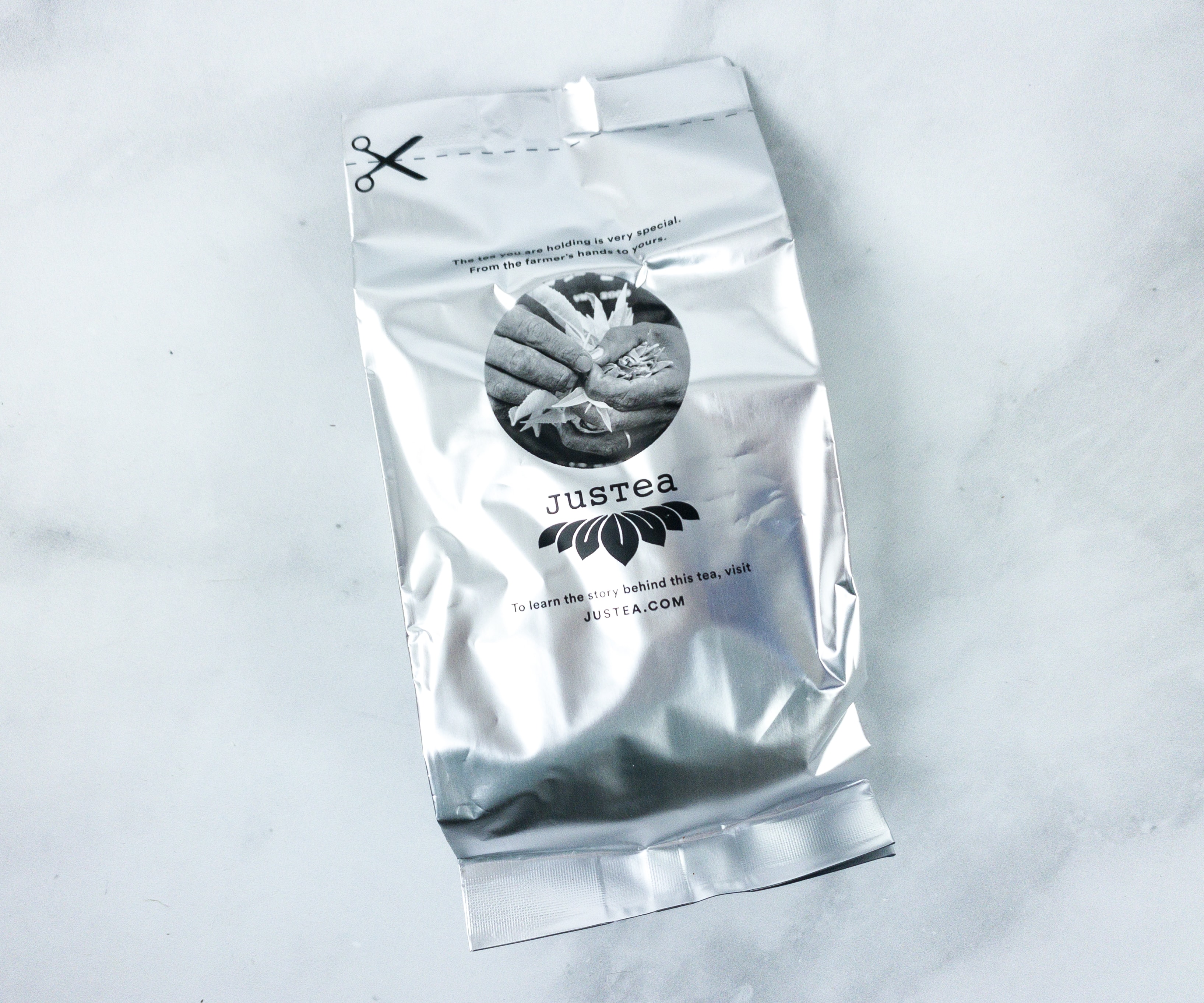 The teabags are stored in this pouch to maintain the highest quality of freshness!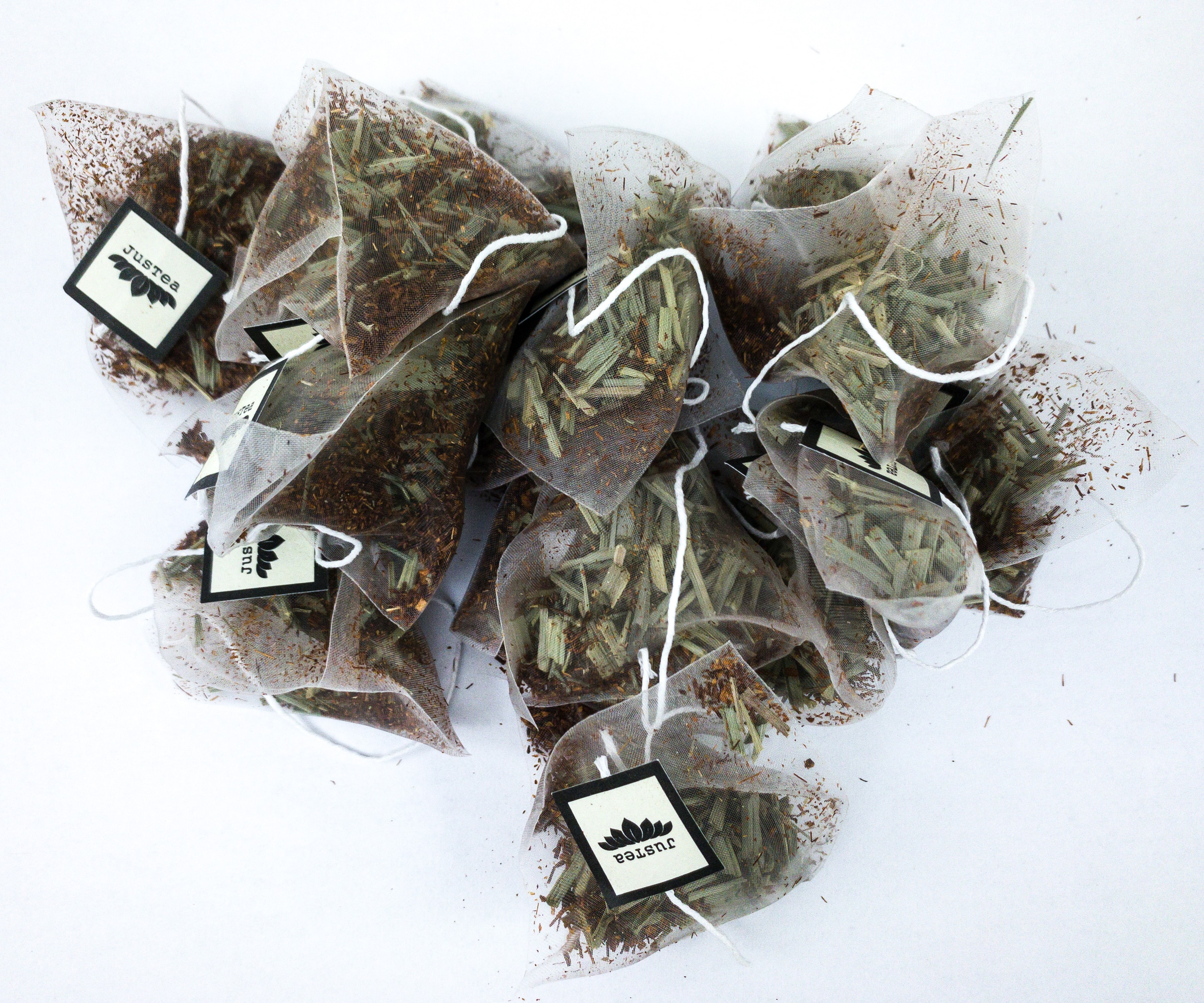 Each teabag has just the right amount of tea leaves to give you a perfect cup!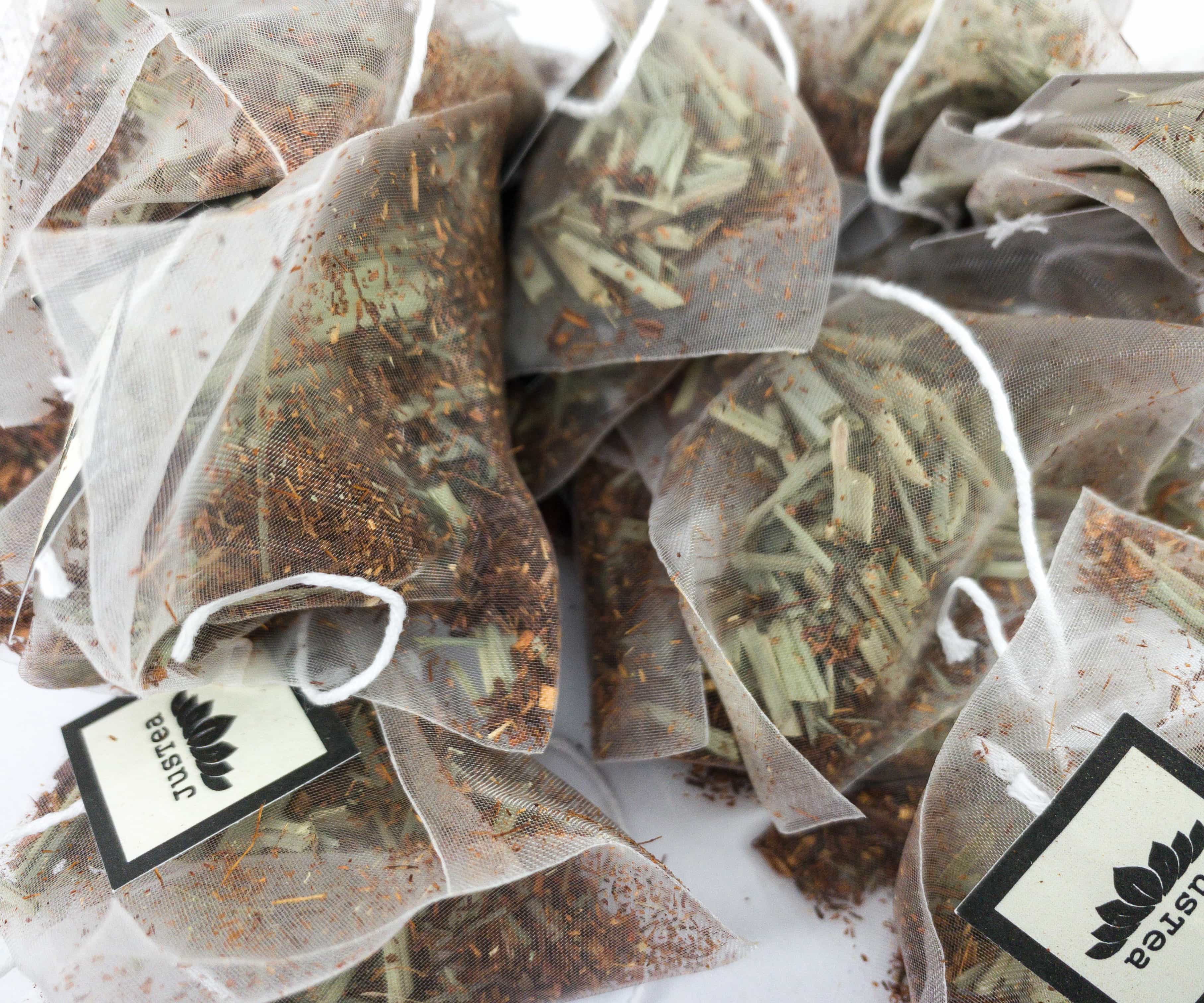 With a citrusy sweet blend, this tea easily gives you comfort and even brightens up your mood!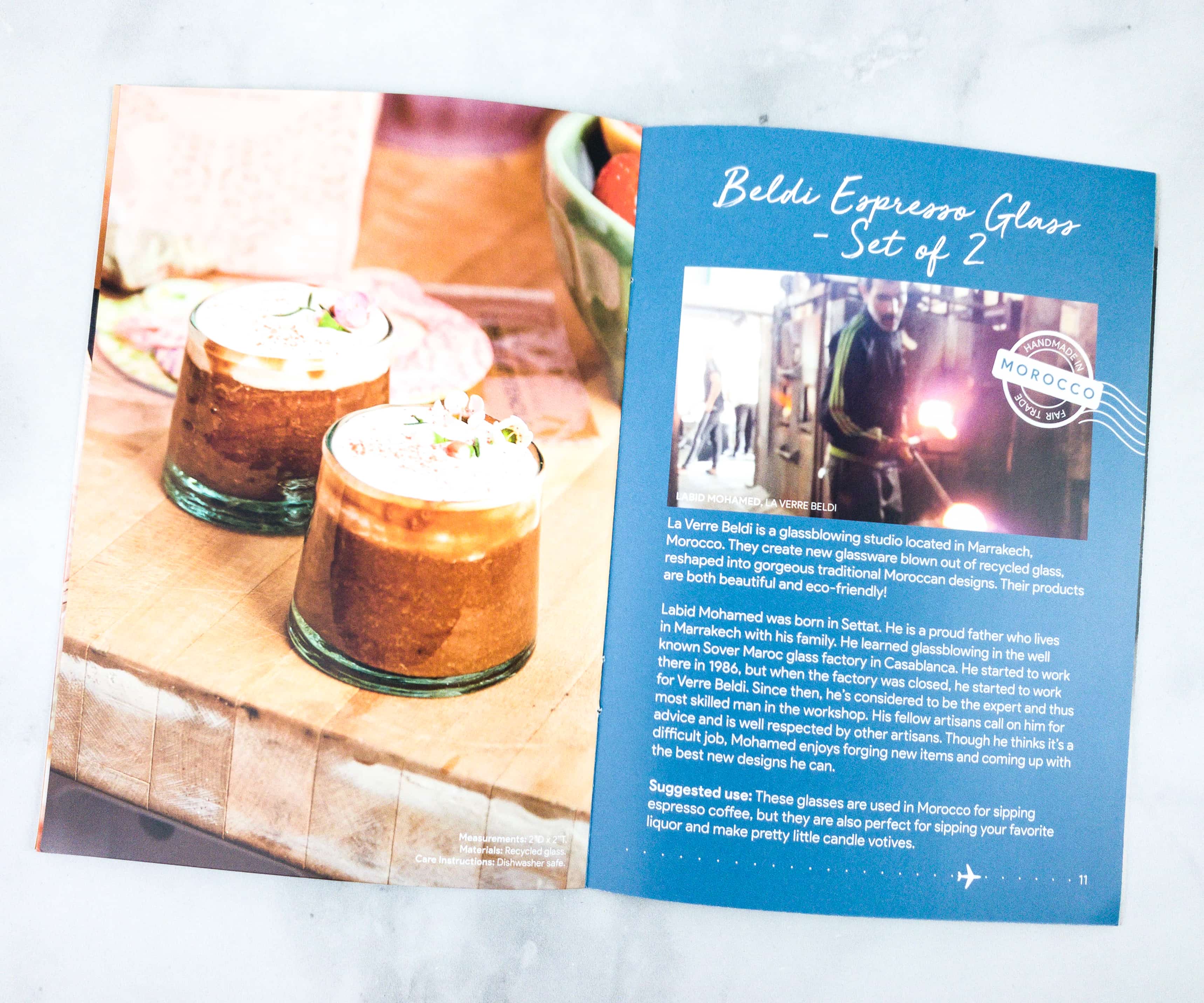 Beldi Espresso Glass – Set of 2, Morocco ($8) We got 2 glasses from Morocco, which are used for serving espresso coffee.
These are made from recycled glass.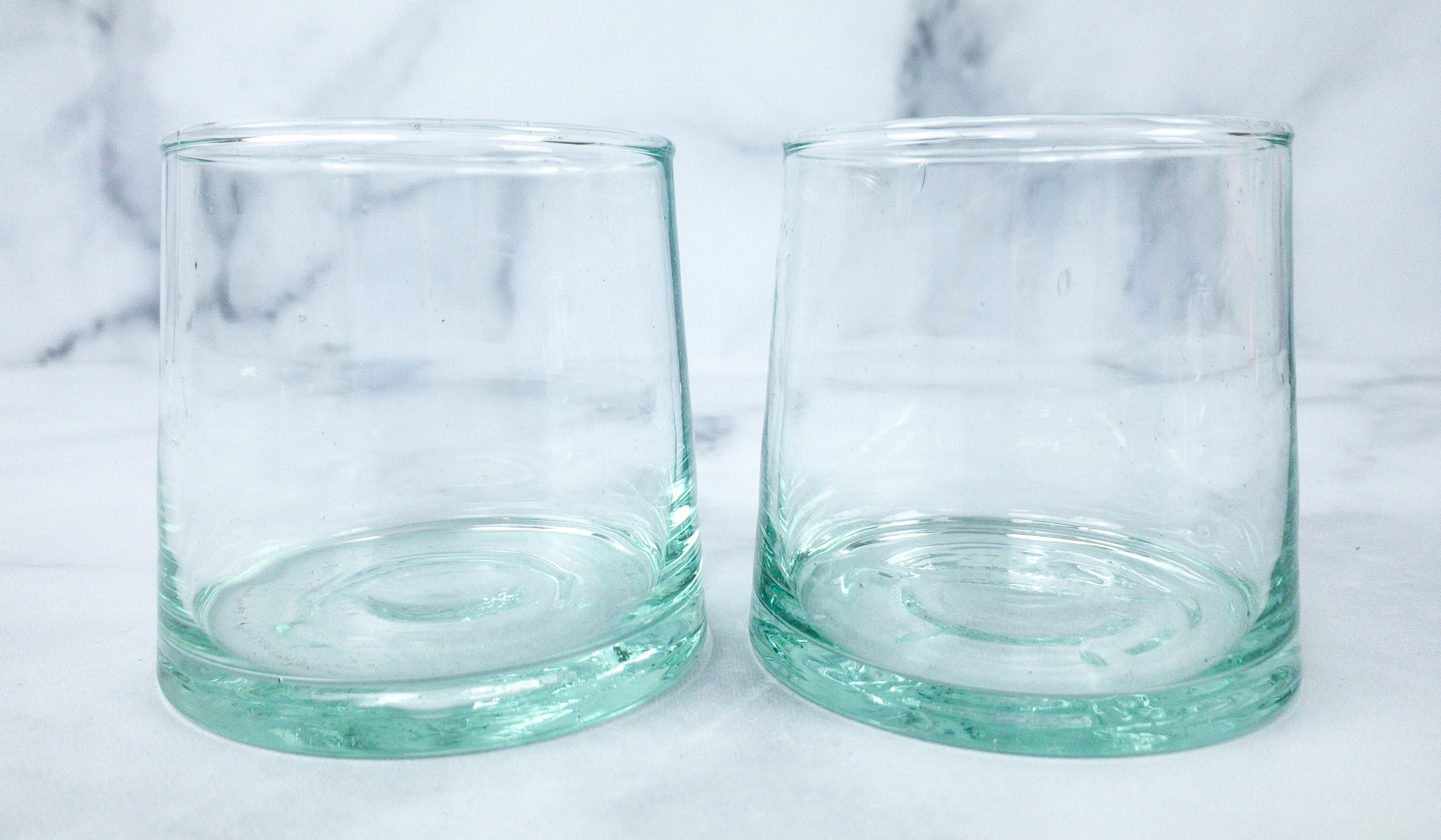 They are also mouth-blown, so each piece is really unique.
Aside from espresso, you can also use this for any drink, from juices to iced tea and even cocktails. They can even be used decoratively as a pen holder or candle holder.
Nora Latte Mug, Morocco ($60) Made from stoneware ceramic, these mugs are perfect for showcasing your latte art!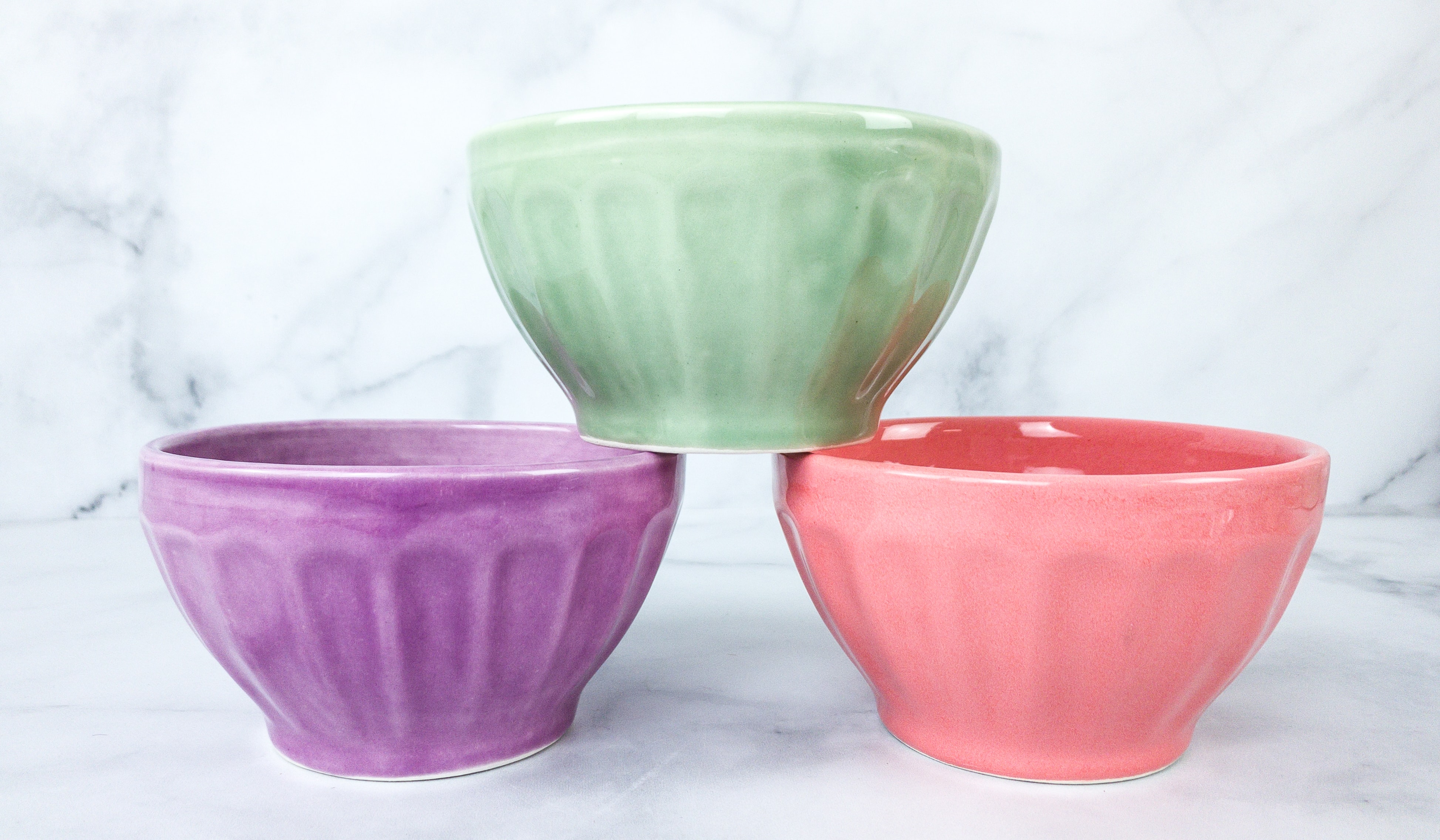 They come in such beautiful colors: green, purple, and pink!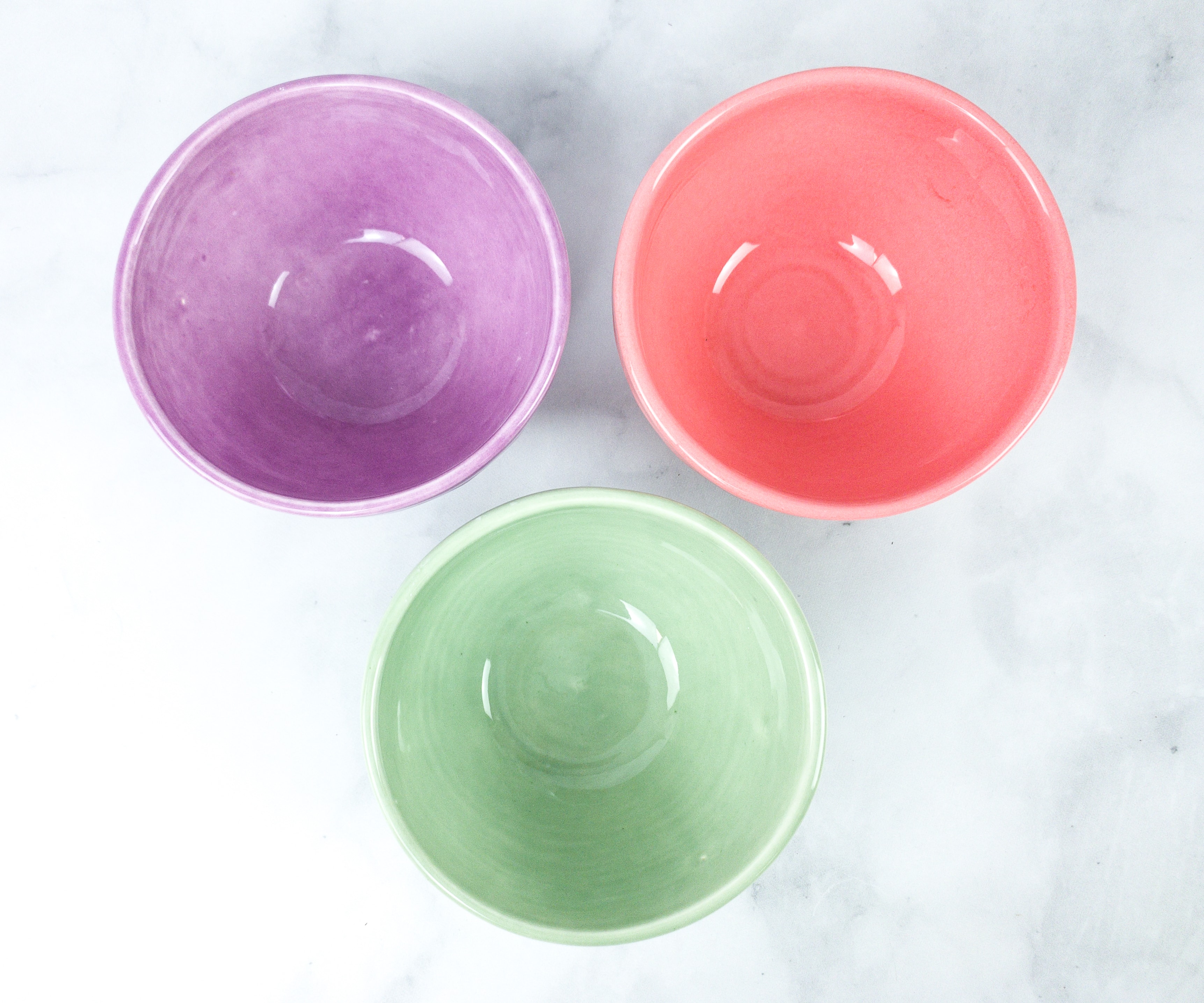 The wide brim gives you more space to display the perfect latte art! It gives you more opportunities to explore and expand your designs!
It's always amazing to get beautiful hand-crafted items from this subscription! The curation is pretty cohesive, and I'm just in love with the cute mugs and glasses! It's also nice to get a bag of tea made with pesticide-free and chemical-free tea leaves. It's just a bummer that we're missing the latte stencils. But aside from that, this month's box is pretty good (and if we hadn't received the box for our review, we'd have expected a replacement!). If you also love collecting handcrafted items and you want to support local artisans, this subscription is worthy of a try!
What do you think of this GlobeIn Artisan Box?

Visit Globe In Artisan Box Club to subscribe or find out more!