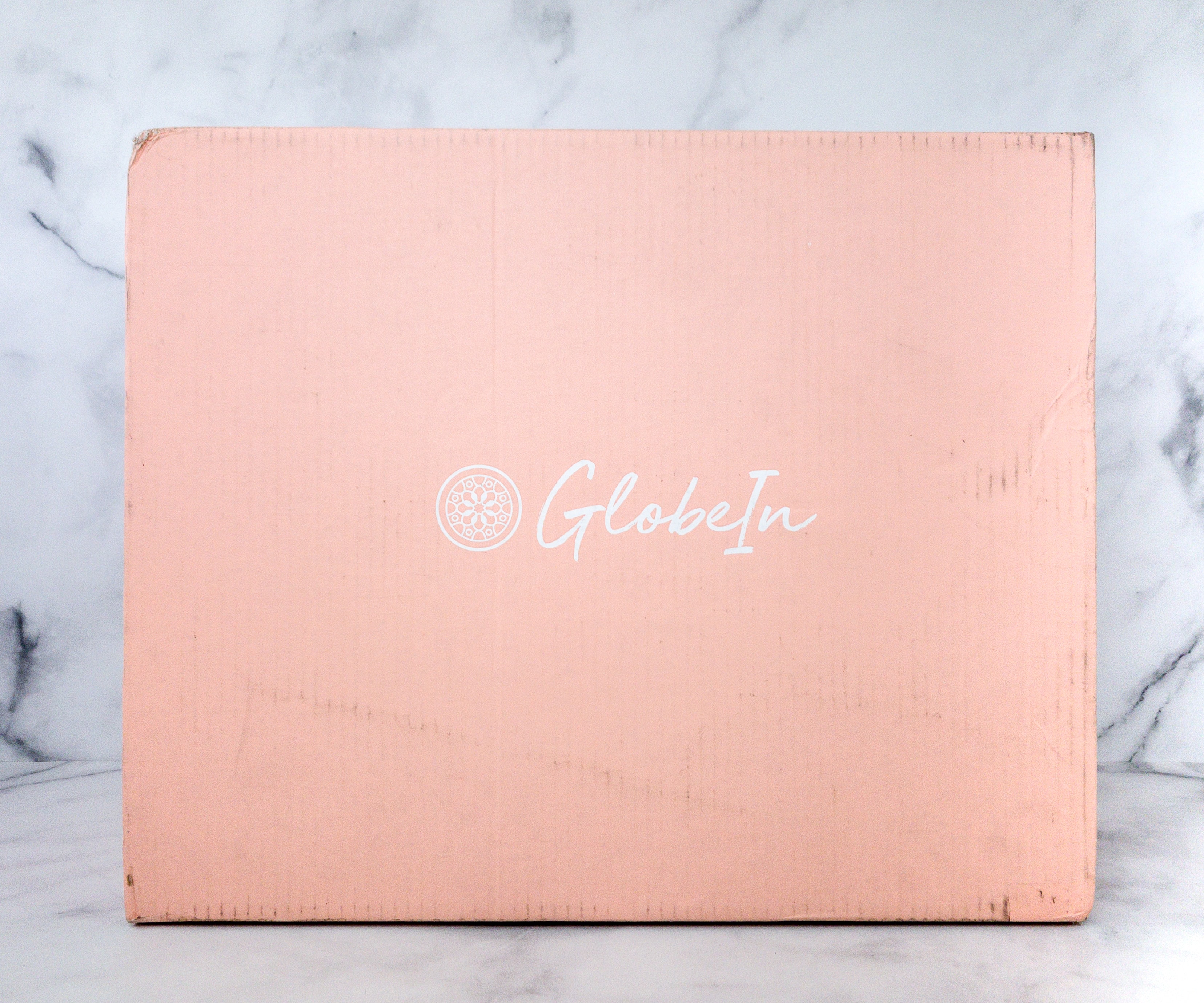 The GlobeIn Artisan Box Club is a subscription that sends handcrafted products from around the world. All items are produced either by collectives that are fair trade certified or that respect and adhere to fair trade principles. All artisans and farmers whose products are distributed by GlobeIn are paid a fair wage for their products.
DEAL: New customers can use coupon code WELCOME to save $10 OFF their 3-month or longer Artisan Box subscription.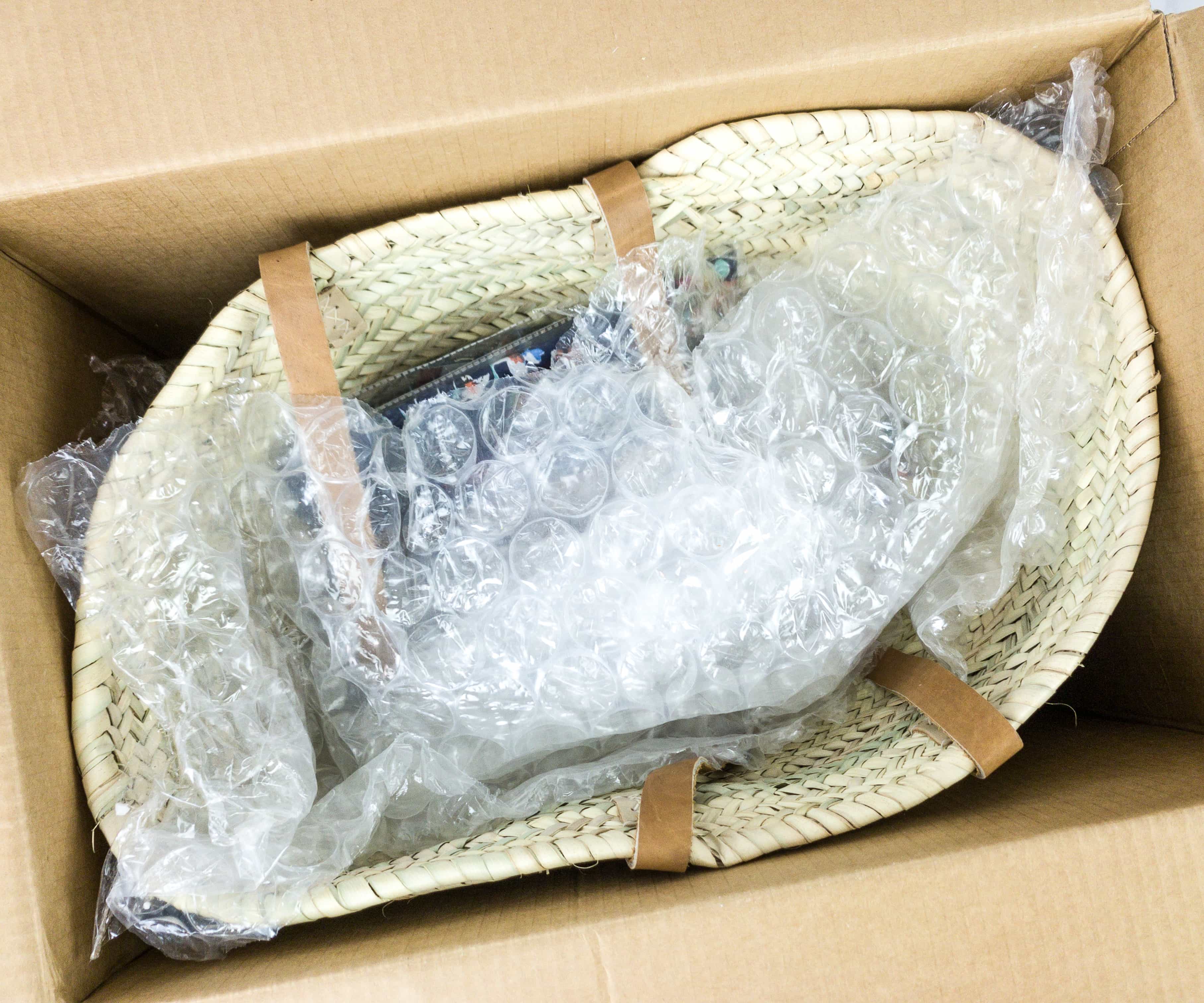 Everything was well wrapped and protected during shipping.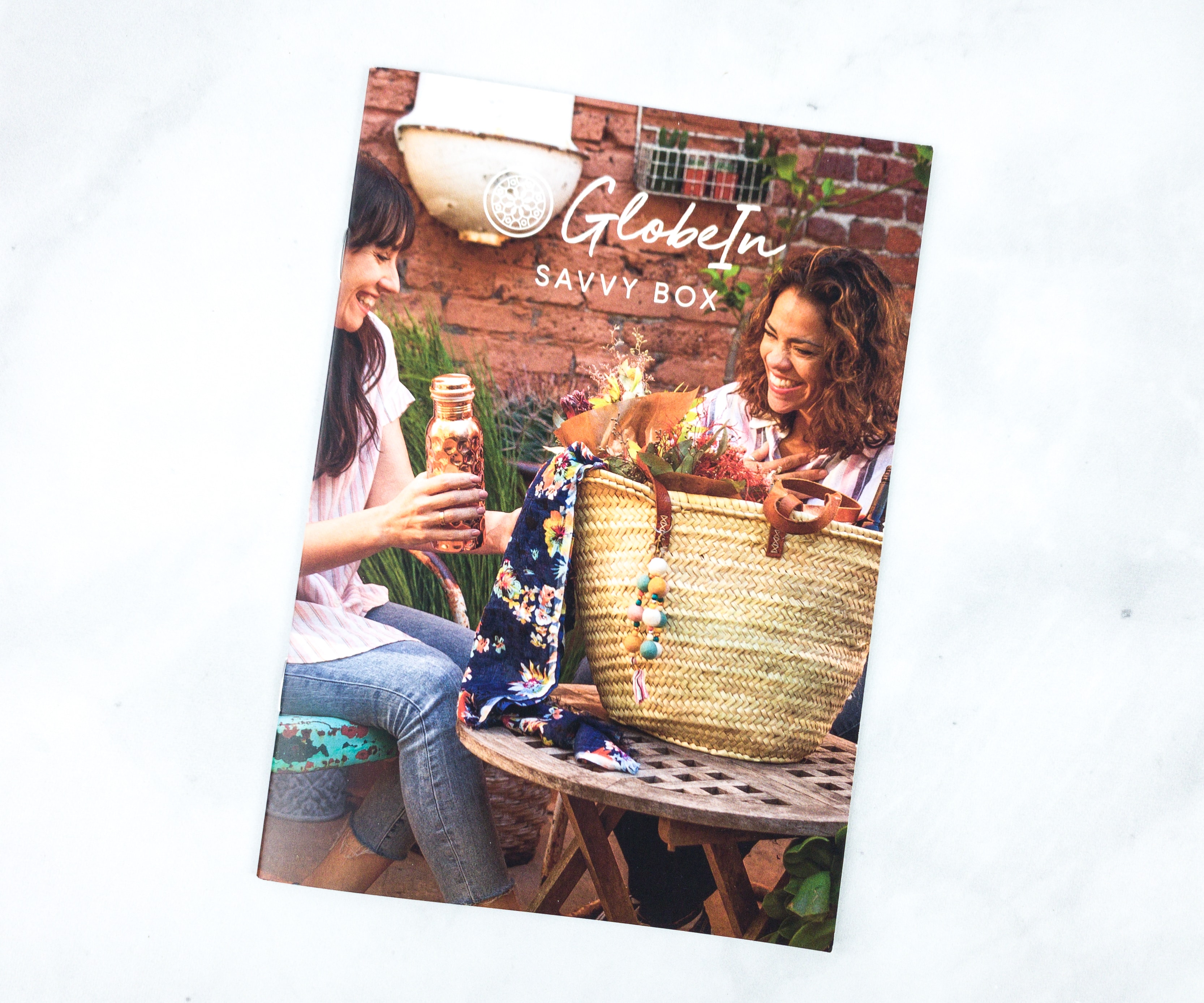 A booklet welcomed us upon opening the box.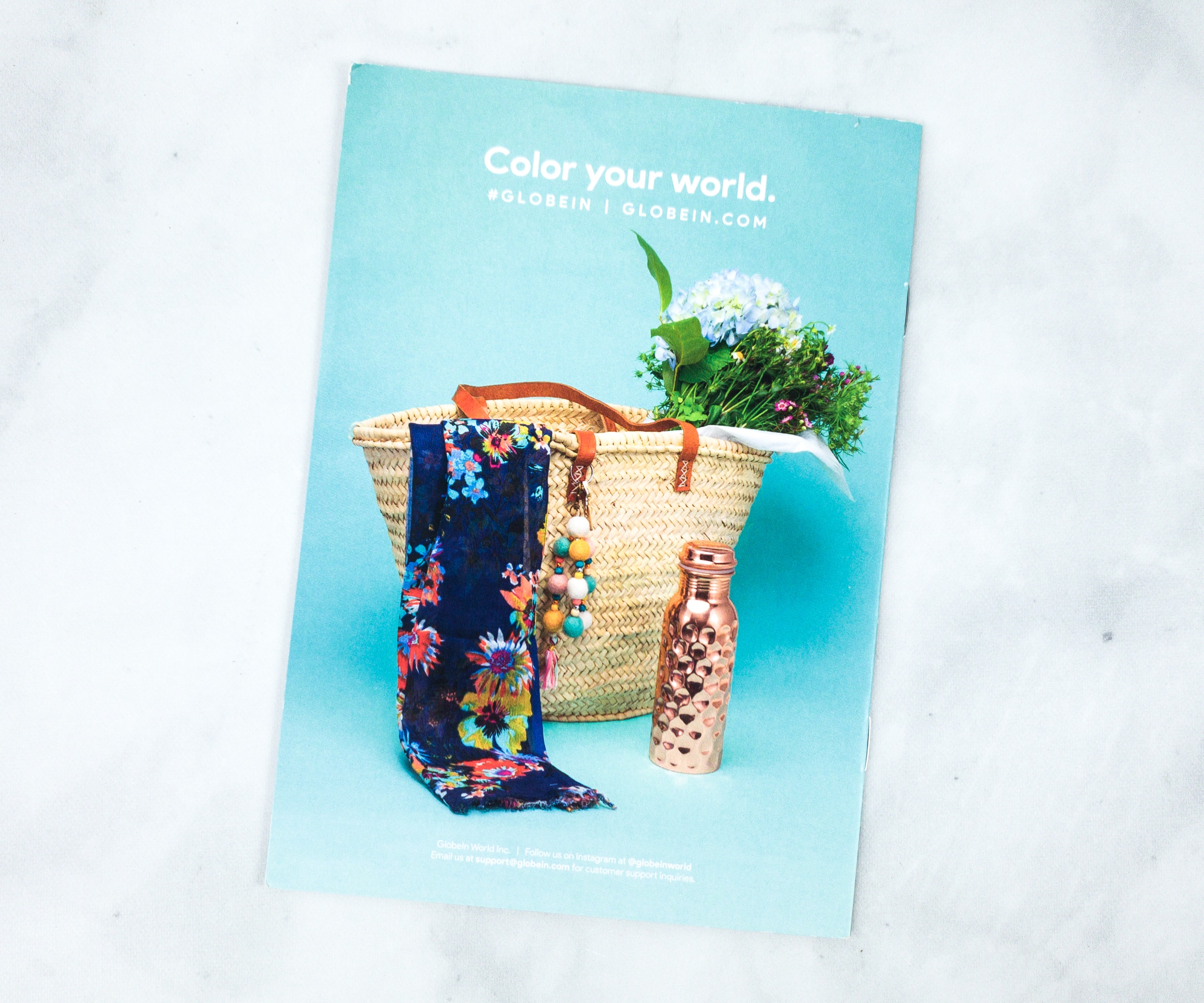 The back shows a photo of all the items in the box.
The theme for this box is the SAVVY BOX.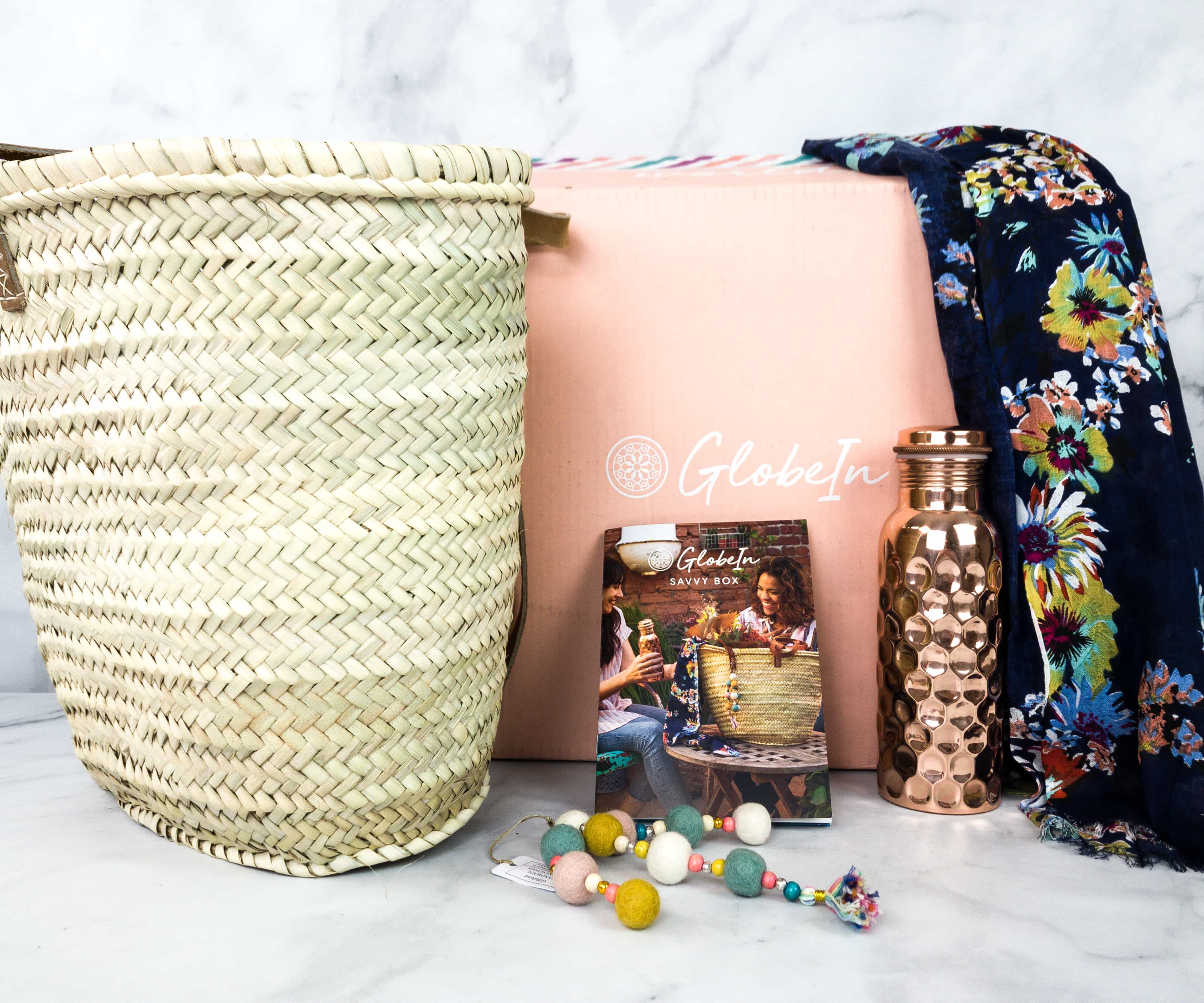 Everything in my GlobeIn Artisan SAVVY box!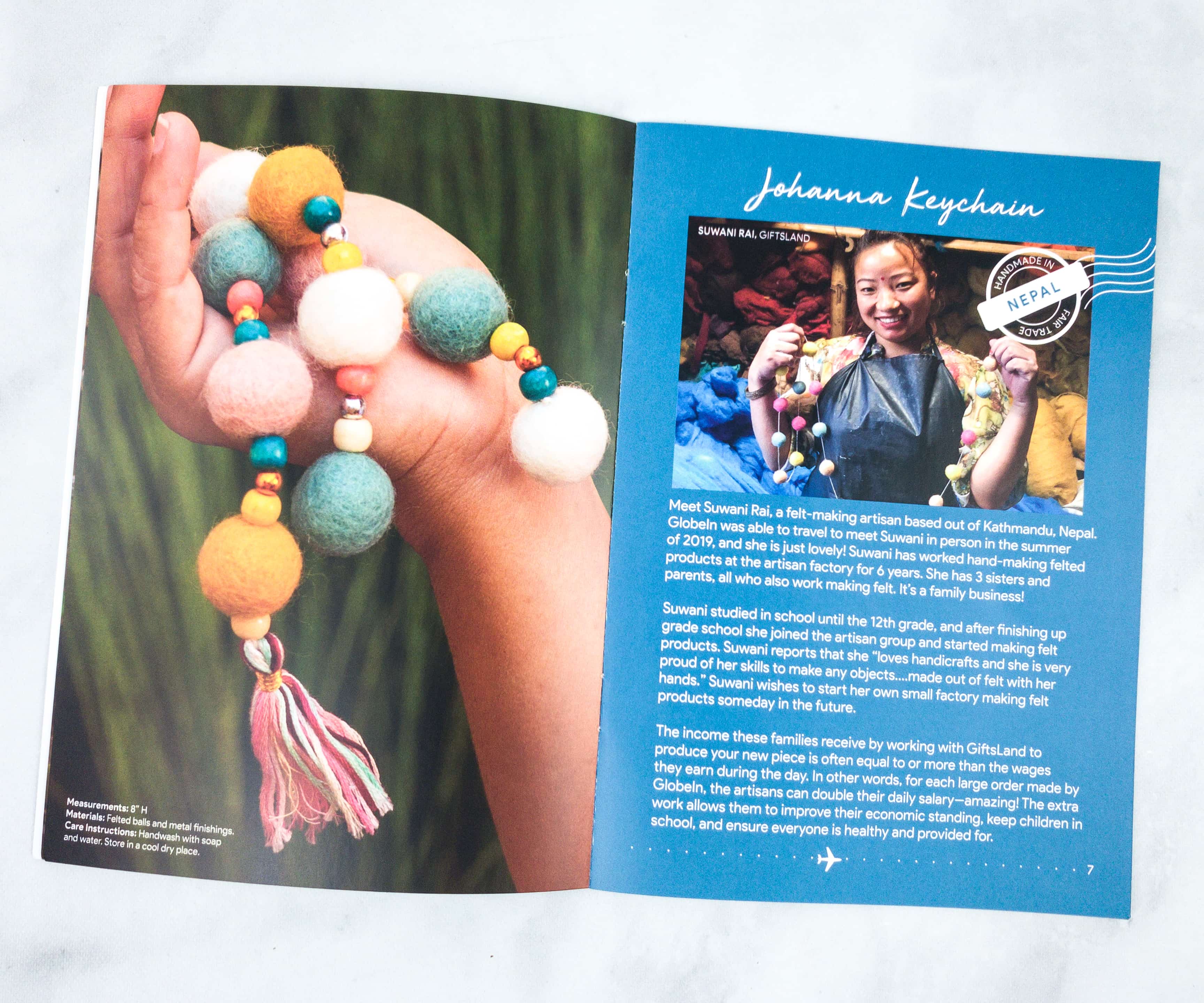 Johanna Keychain – Nepal ($10) This keychain is really pretty and I like the colorful felted balls that comes with metal accents! It is handmade in Nepal by Suwani Rai of Giftsland.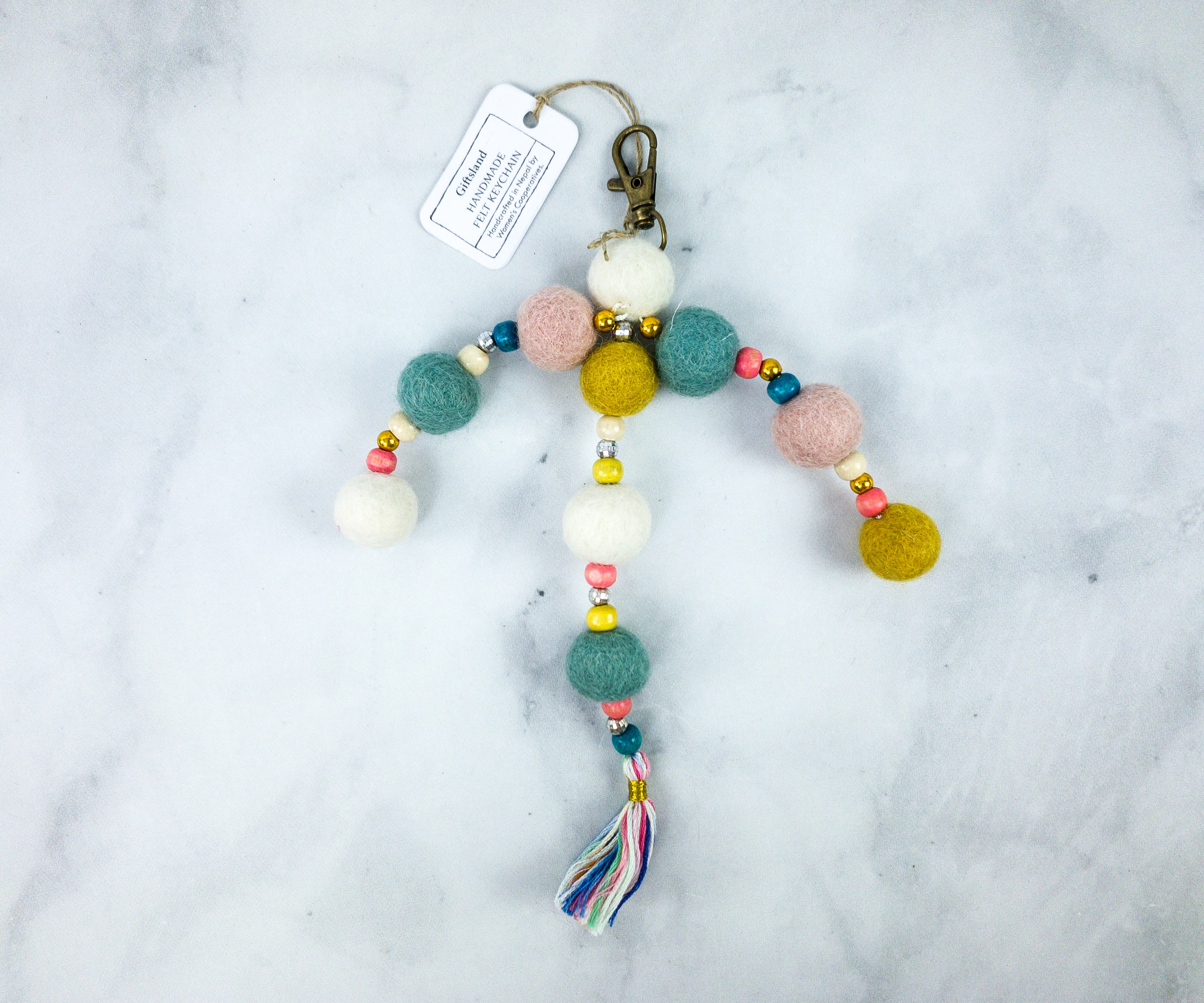 The felted balls are separated by colorful beads and there's a tassel at the end of the one that's in the middle. The keychain measures 8″ long.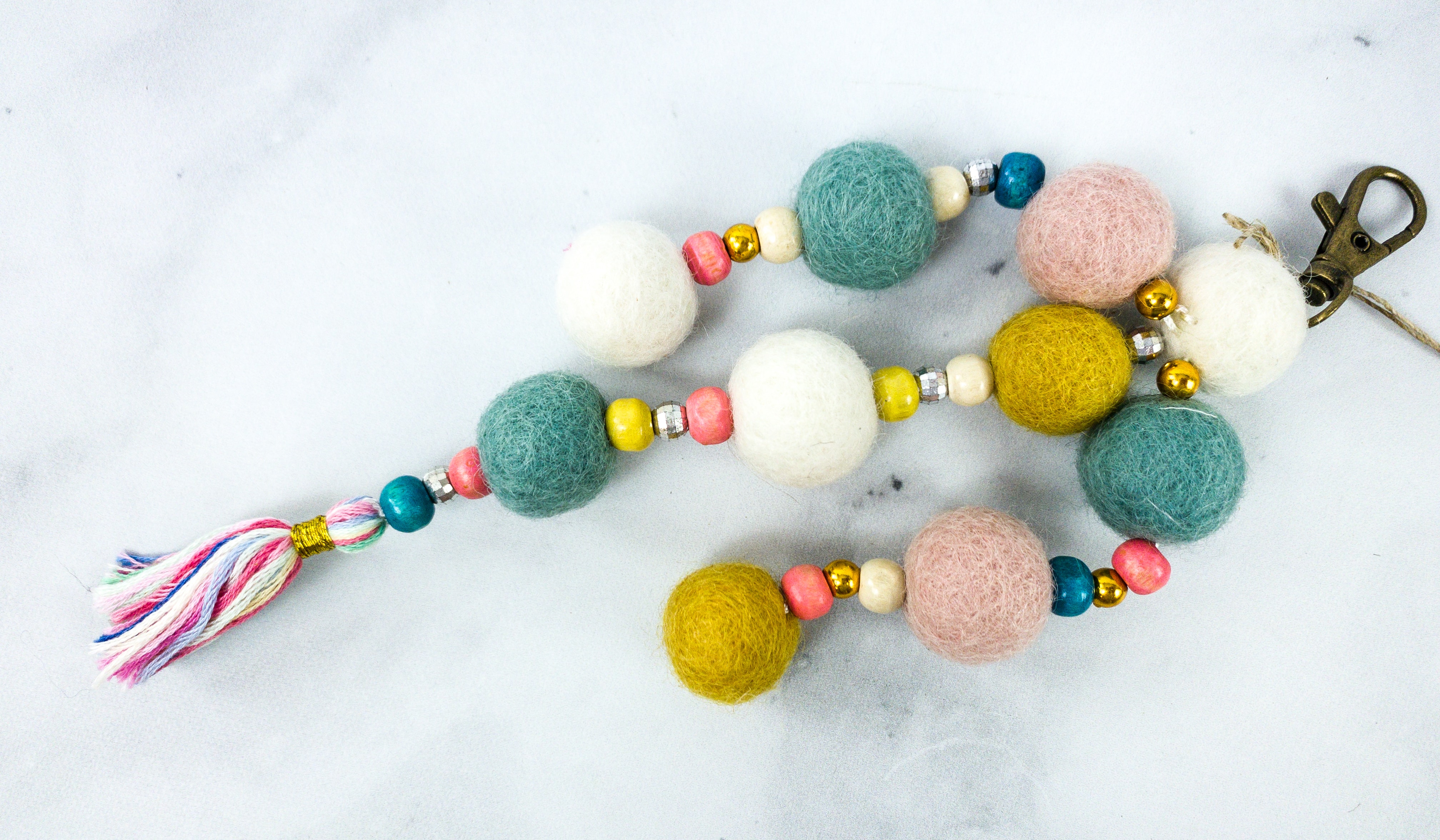 It also comes with a mini trigger snap so you can easily attach it to a bags or wherever you want to hang this beauty.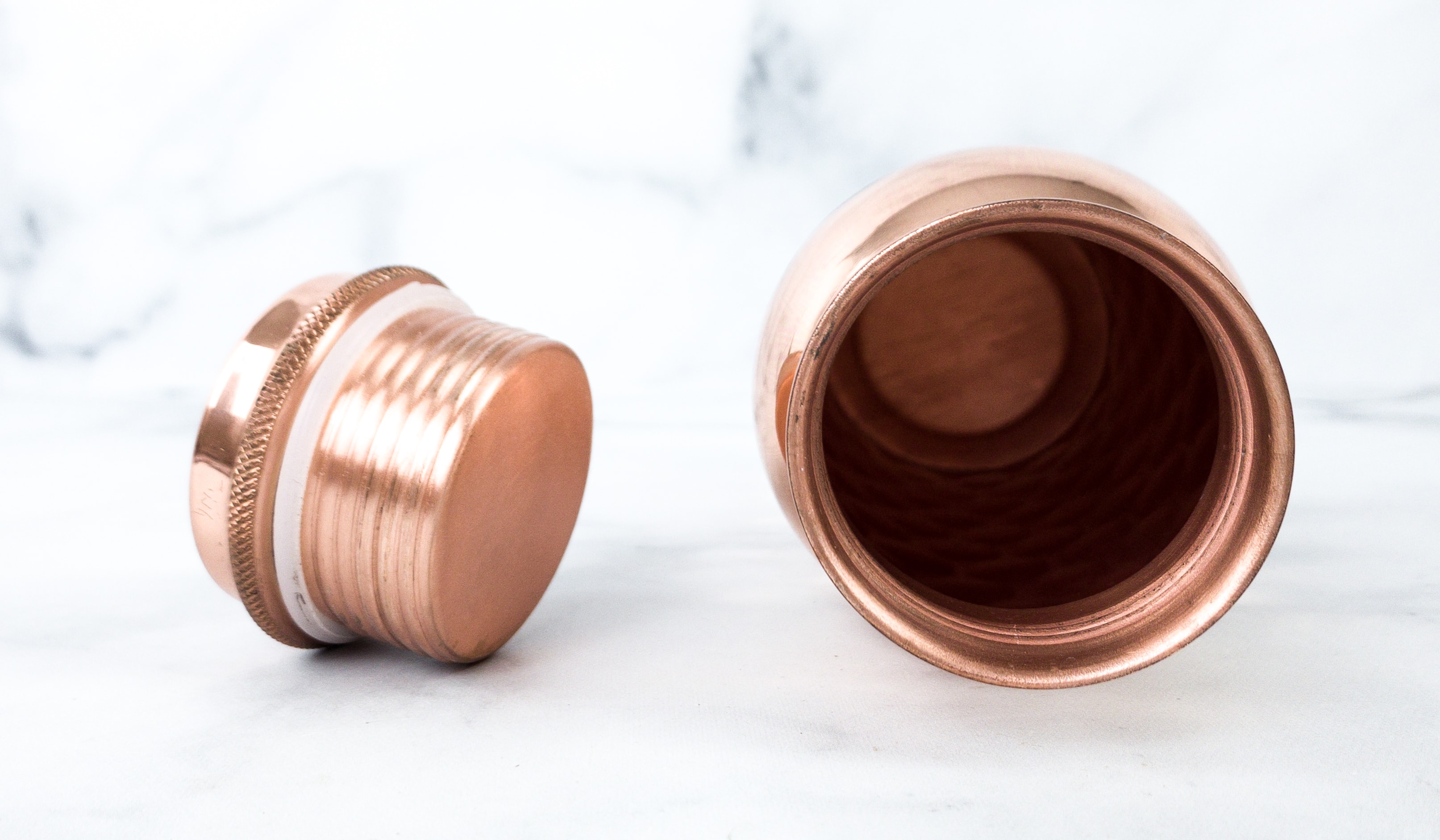 Copper Water Bottle – India ($30) This copper water bottle from India is amazing because it is made in 3 steps with 4 different artisans!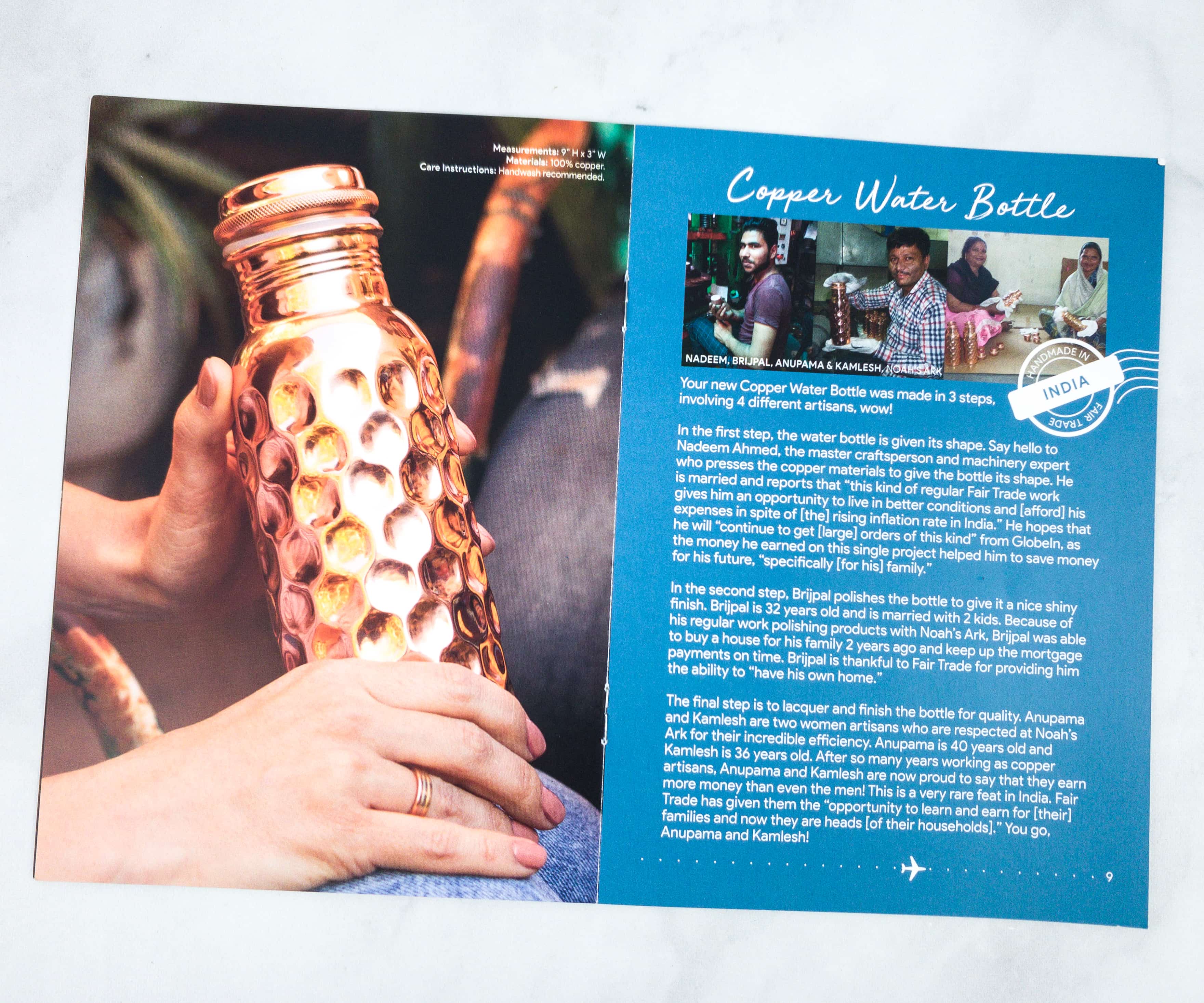 The first step involves making its shape, while the next one polishes the bottle to give it a nice shine. The last step is applying the lacquer and finishing the bottle for quality.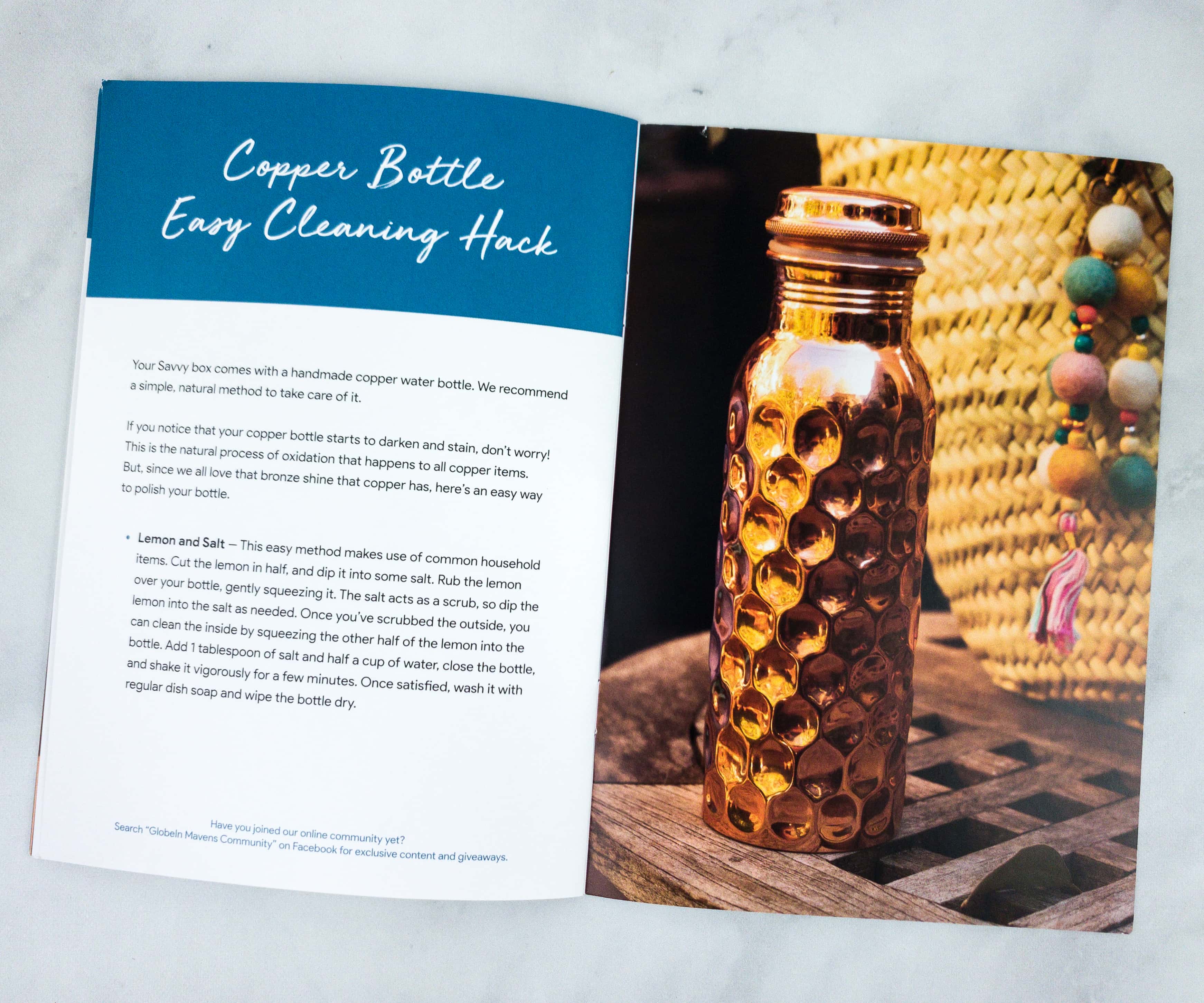 The magazine even included ways to easily clean the bottle. If you notice that your bottle starts to turn dark and stain, you can use lemon and salt to bring back it's shiny beauty!
The bottle comes with a screw cap that looks like a cork to keep it closed.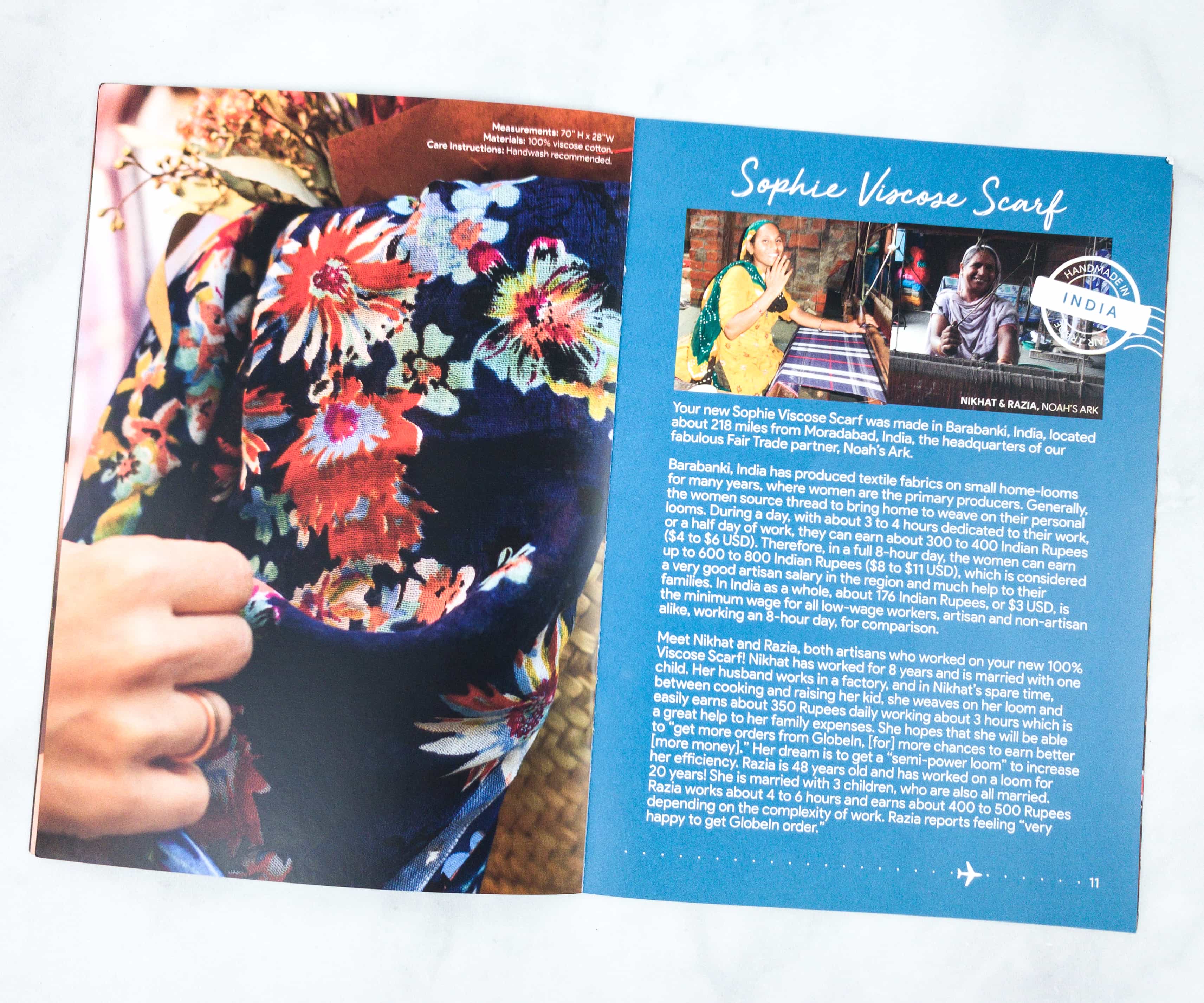 Sophie Viscose Scarf – India ($25) This beautiful handmade scarf will never go out of style. It's made by Nikhat and Razia in India.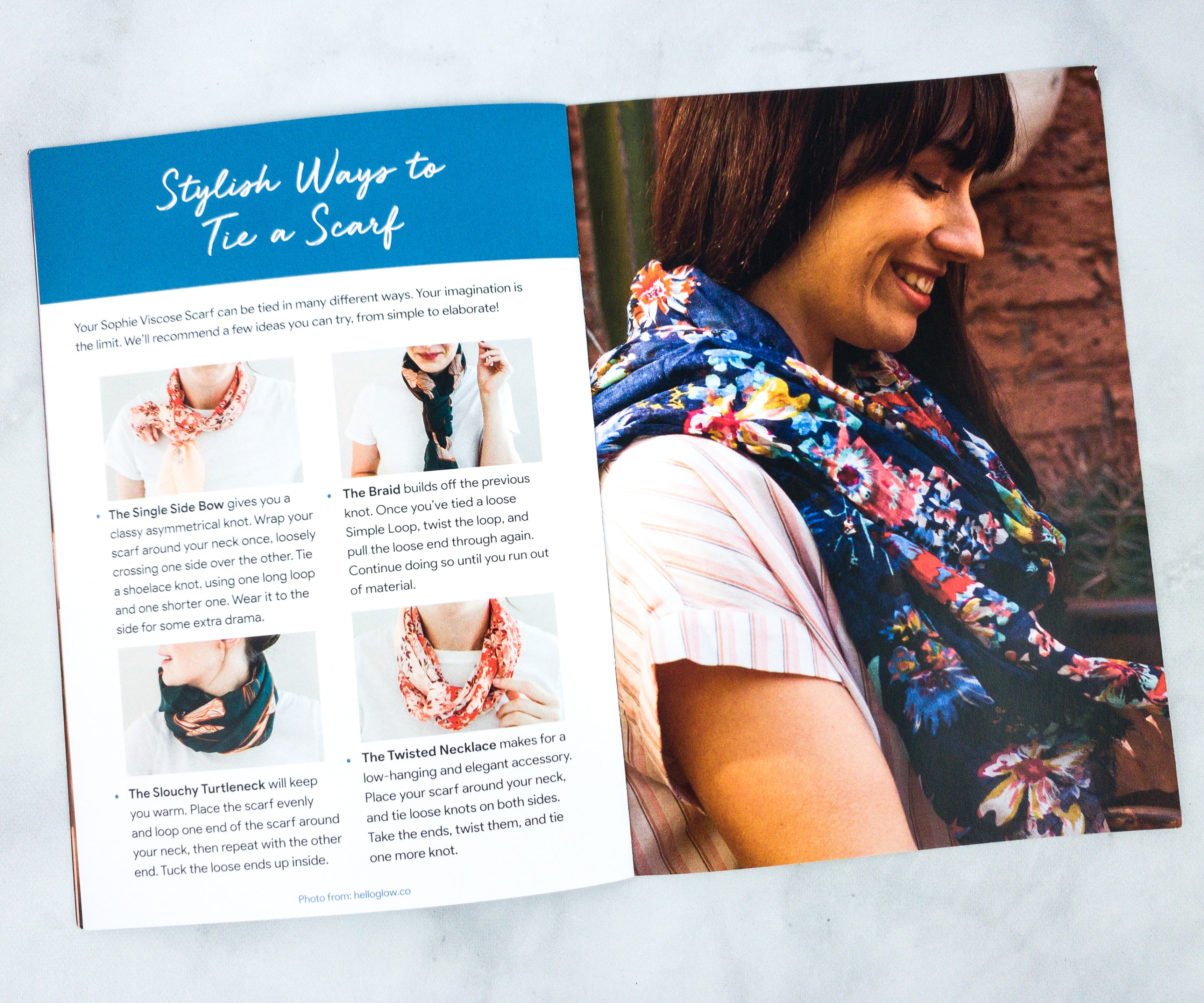 The magazine provided us with stylish ways to tie the scarf so that it can be used on different occasions.
The beautiful, floral scarf is made of 100% viscose cotton.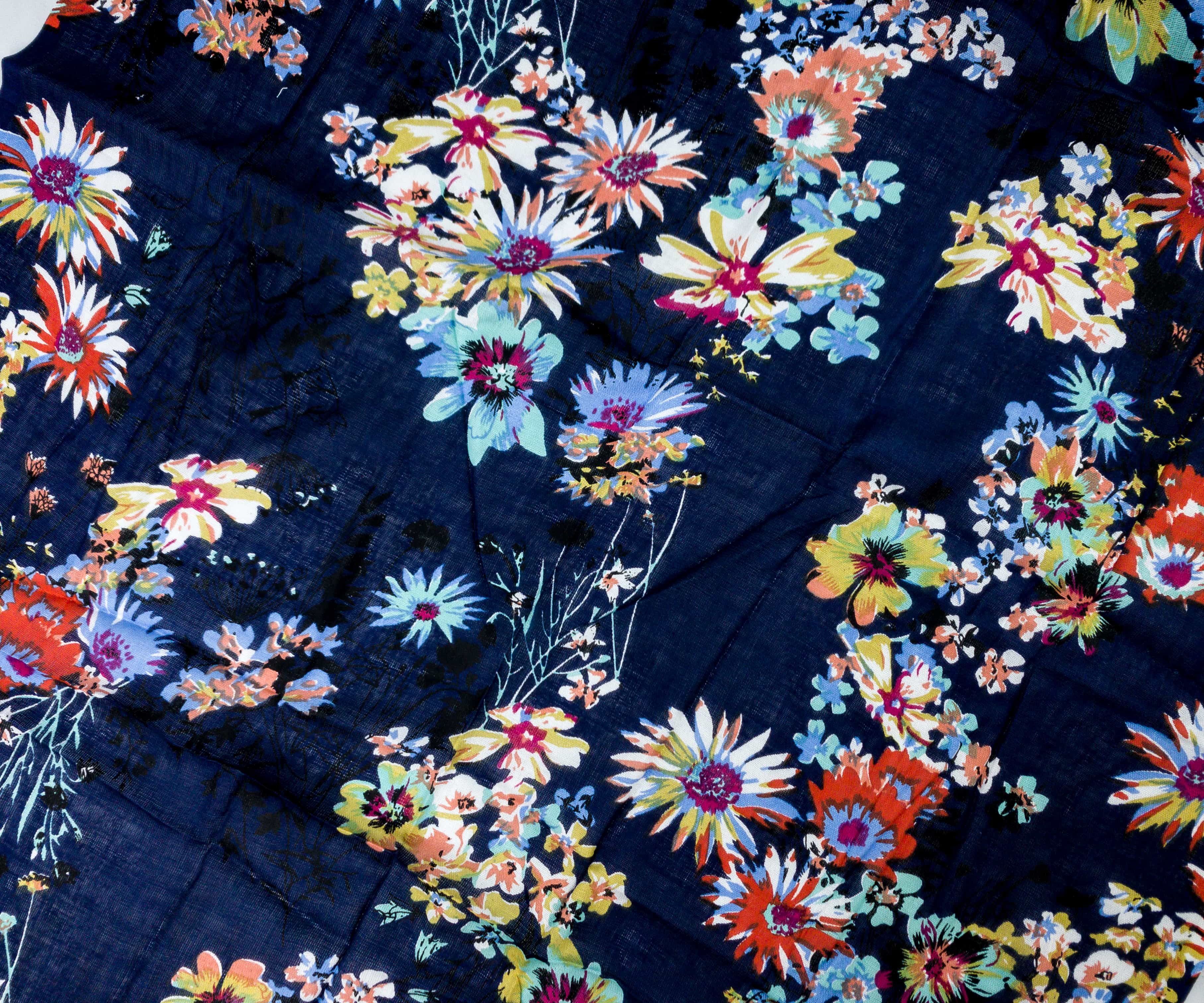 It's large enough to turn into different styles!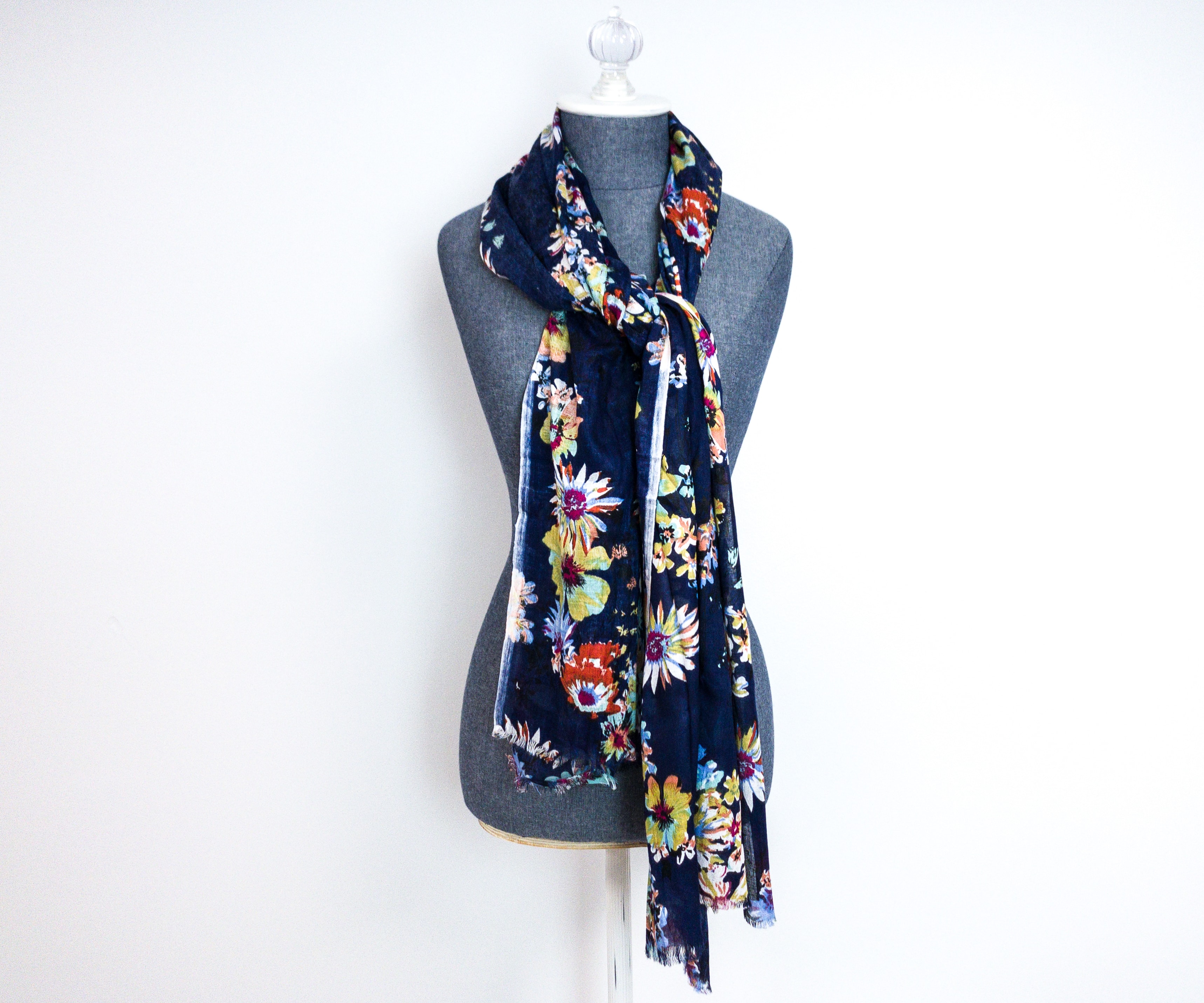 Here's one common way to wear this scarf, and you can do more! You can braid it, turn it into a turtleneck, and there are ways to even make it as a top garment. So many possibilities to be trendy with this piece!
Moroccan Market Bag – Morocco ($50) From the beautiful Kingdom of Morocco comes this mesmerizing market bag, handmade by Yassine El Youbi of Cooperative Ain Jnane.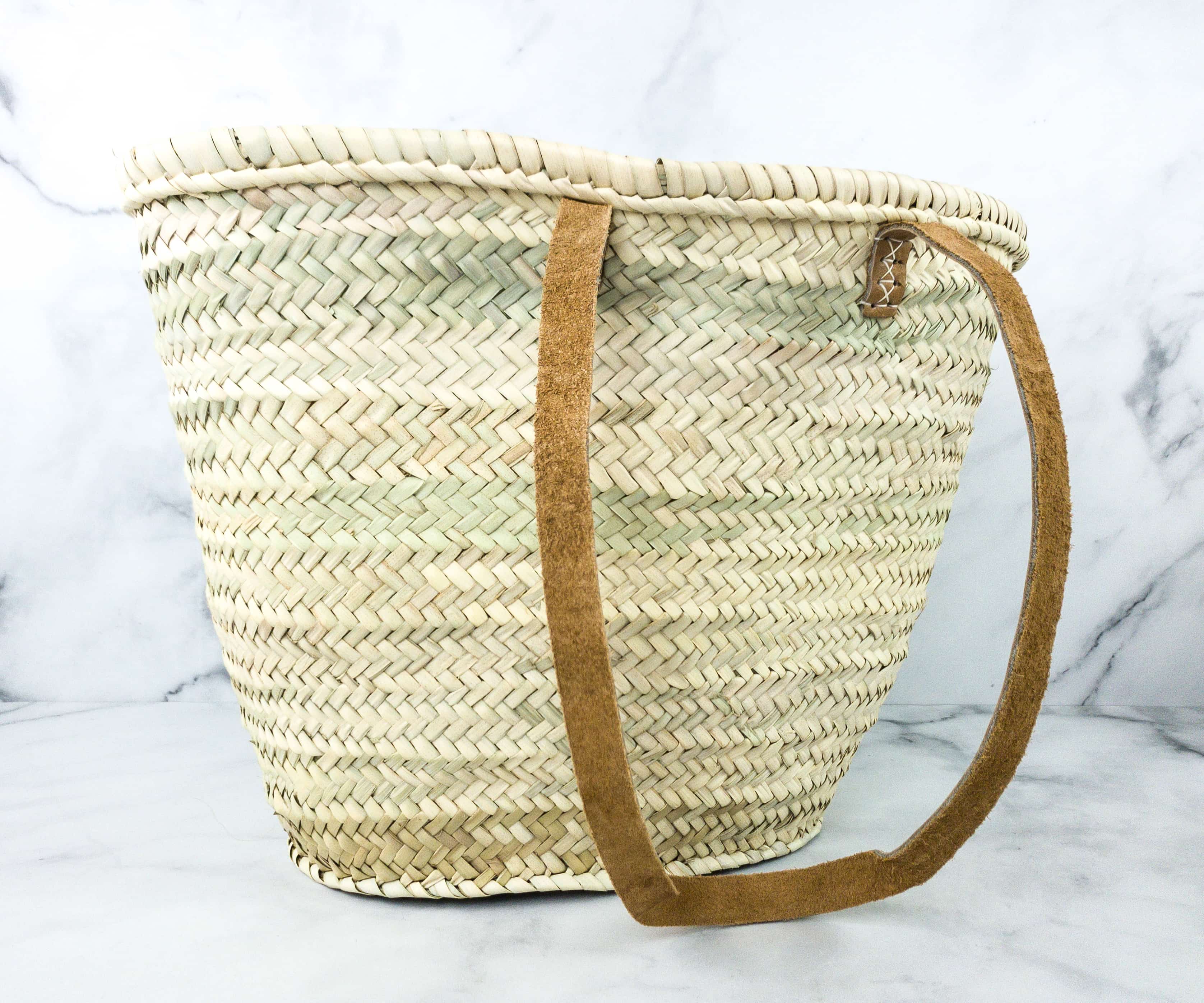 The beautiful bag is made by weaving palm leaves.
The bag is really spacious! It can fit a few clothes, books, or even your summer essentials!
You can use it as a container when you go to the market or beach, or use it to hang and hold stuff at home, or even turn it into a decoration because it's really beautiful.
Here's everything that I got in the box and they all remind me of summer. The keychain looks perfect with the bag!
The Savvy Box is a cohesive curation of summer items, including a water bottle for hydration and a scarf to keep you stylish and protected from the rays of the sun. My favorite item in this bunch is definitely the bag. It looks great and it's spacious enough for my essentials! I also like the colorful keychain that adds some flair to the weaved bag. Through this subscription, we get to know artisans from around the world who put their time, effort, and love to make such amazing products! It feels great knowing that through this box, we get to help them have a better and more sustainable livelihood!
What do you think of this GlobeIn Artisan Box?

Visit Globe In Artisan Box Club to subscribe or find out more!